10 Celebrity Weddings Speeches: Making Your Toast the A-List Way
If you want to make sure you make an impact with your speech, follow the example of these celebrities!
We have included third party products to help you navigate and enjoy life's biggest moments. Purchases made through links on this page may earn us a commission.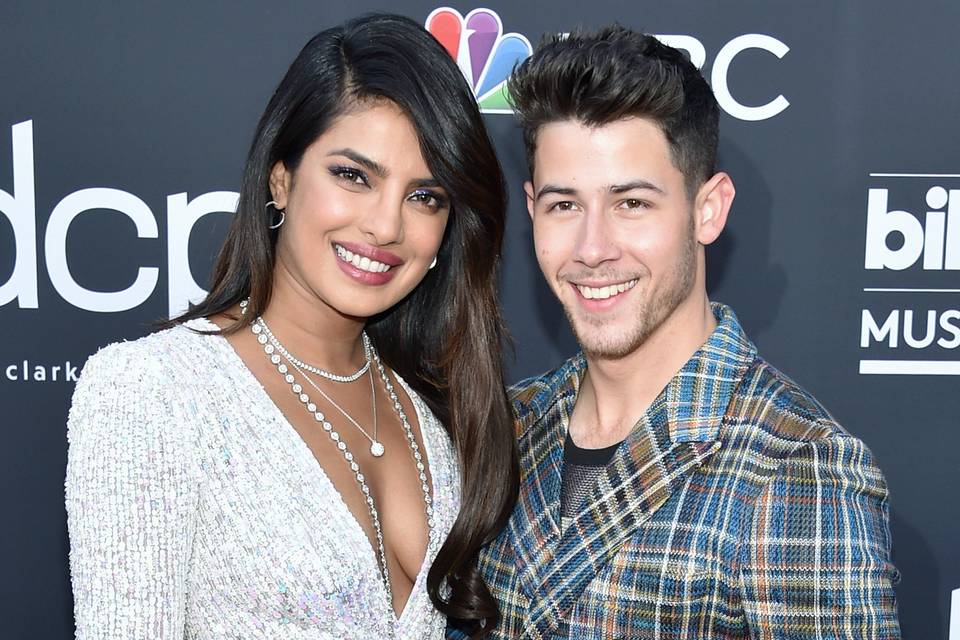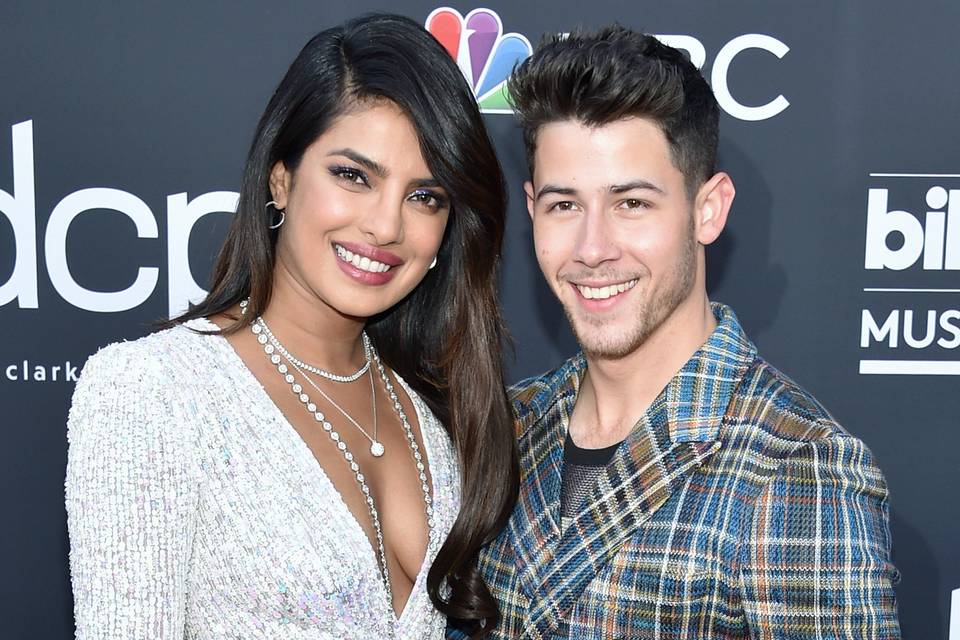 The wedding speeches are one of the most anticipated parts of a wedding day.
Standing up in front of all those people can be a daunting prospect for us mere mortals, but celebrities are used to being in the spotlight. It only follows that if you need some advice on how to deliver a killer speech, there's nowhere better to turn the A-listers who've done it before us.
From the emotional, to the funny, to the utterly crazy (we're looking at you, Kanye), here are some of the best celebrity wedding speeches.
READ MORE: The Traditional Wedding Speeches Explained
Tom Fletcher's Groom Speech
Chances are you're one of the 20 million people who has already watched Tom Fletcher's epic groom speech. In fact, if you're anything like us, you'll have watched it multiple times.
The McFly singer ditched the traditional format at his wedding to Giovanna and sang his way through his thank yous to the tune of all our favourite McFly songs including Obviously, Room on the Third Floor and Star Girl.
One of our favourite lines is when he tells his manager and new brother-in-law (Mario from TOWIE!) that they couldn't be better ushers "unless they were Usher." Another line which had the guests cracking up was when he sang to his best men and bandmates, "You've been like brothers and sometimes lovers, but we won't tell them about that."
He ended the song with a super emotional version of All About You, which he sang to Giovanna before introducing a choir from the Sylvia Young Theatre School, where the couple met as teenagers. It's safe to say that no other groom's speech will ever compare!
READ MORE: The Ultimate Guide to Giving an Amazing Groom's Speech
Nick Jonas' Groom Speech
Jonas Brothers singer Nick Jonas and actress Priyanka Chopra really know how to celebrate a wedding.
Their 2018 wedding turned into a three-day wedding extravaganza in India, full of traditional ceremonies and opulent parties.
Nick made an emotional groom speech, in which he said that he "couldn't be happier" with his "beautiful wife".
"It wasn't too far from here that I took Madhu (Priyanka's mother) out for lunch and asked if I could marry her daughter. To be here with all of you, who have helped shape who she has become, means a lot to me. You have welcomed me with such open arms. So, thank you for that.
"Tonight, is about celebrating and spending some time together. My first introduction to all of you. So, thank you again and thanks to Madhu for putting this together and my beautiful wife. I couldn't be happier being with you," he said.
Brother Joe Jonas gave the best man's speech and revealed he barely got through his words.
"I kind of blacked out for a minute because I was just overwhelmed with emotion," he said.
READ MORE: Father of the Groom Speech Ideas
Prince Charles and Prince William's Father of the Groom and Best Man's Speech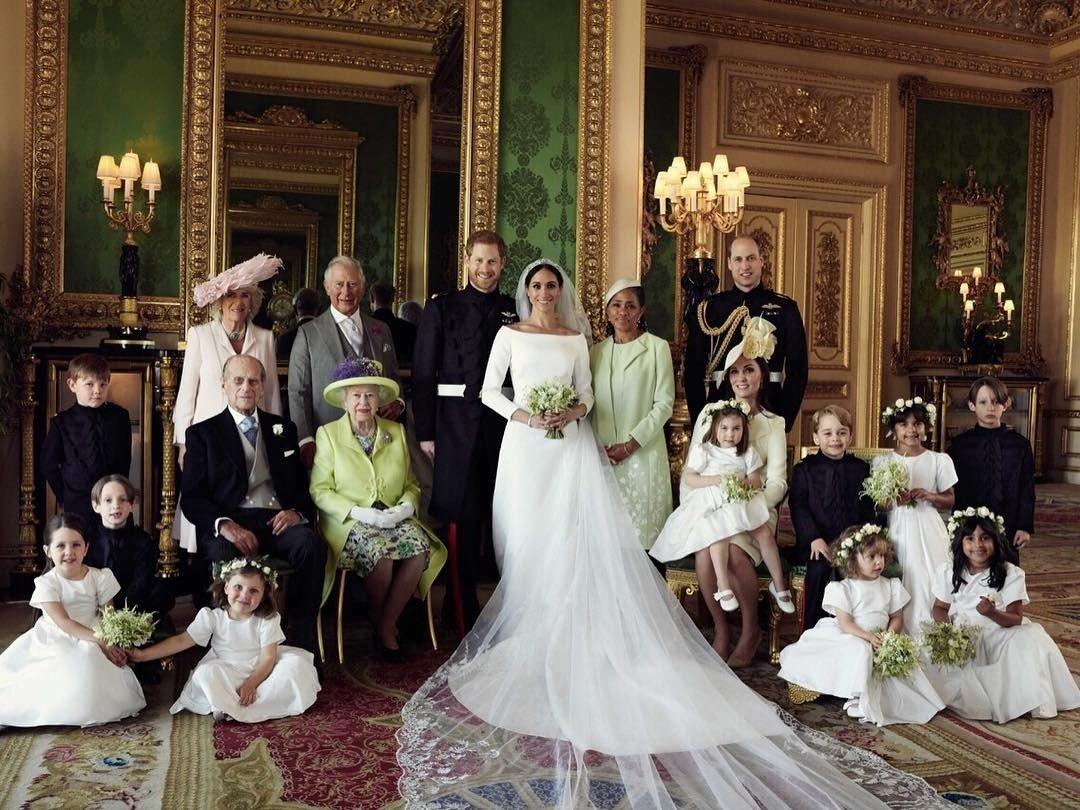 Image: Instagram/@kensingtonroyal
18 million people in the UK alone tuned in to watch Prince Harry marry actress Meghan Markle at Windsor Castle in May 2018. But it was the bit the camera's didn't see that we were desperate to hear about.
Insiders at the Frogmore House reception – hosted by the Queen – revealed Harry, dad Prince Charles and brother Prince William all gave speeches.
Prince Charles left barely a dry eye in the room during his father of the groom speech when he proud of the incredible man Harry had grown into. "My darling old Harry, I'm so happy for you," he beamed. Later in the evening, when Harry and Meghan had a private reception for friends and family, he reportedly cracked out the more embarrassing material. A source revealed, "Charles spoke about feeding Harry a bottle and changing his nappy, and then said look how well he turned out."
Prince William got a chance for some sweet revenge after Harry had taken the mick out of him at his 2011 wedding. As well as a barrage of ginger jokes, William made a filthy joke about "wet knickers" in his best man speech, according to The Times.
But he managed to strike the right balance between funny and poignant as he told Harry their mum "couldn't be prouder" of him and called Meghan "the sister I never had". He told his brother, "She's the best thing that has ever happened to you!"
Meghan broke with tradition and have her own bride speech. According to sources, she thanked the Royal Family and read a poem to Harry declaring how "blessed" she was to have met him and that it was "love at first sight".
READ MORE: 33 Genuinely Funny Best Man Jokes
Taylor Swift's Maid of Honour Speech
It takes a pretty brave bride to have one of the biggest stars in the world as your maid-of-honour, but that's exactly what Taylor Swift's best friend Britany Maack did when she tied the knot.
Taylor's lifelong pal married her childhood sweetheart Benjamin LaManna in 2016, in their hometown in Pennsylvania. In their beautiful wedding video you can hear snippets of Taylor's touching maid of honour speech, where she shares memories of the couple at school.
"He would chase her and pursue her through middle school and junior high and high school, and their paths would diverge and then come back together… It would be so magically unpredictable, but at the same time, so incredibly fated—just like the best love stories are."
She goes on to talk about her friendship with Britany: "My favourite accomplishment of my entire life is that everything in my life has changed except for me and Britany…She was my partner in crime at Brownies sleep-away camp, and she was my date to the Grammys."
READ MORE: The Ultimate Guide to Giving a Bride's Speech
Kanye West's Groom Speech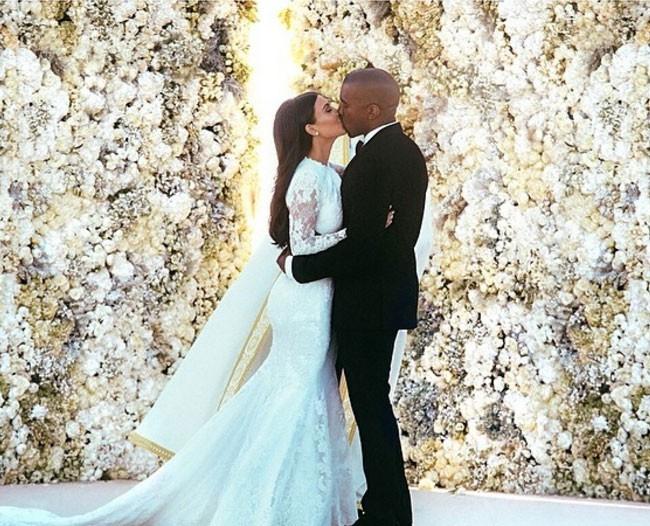 Image: Instagram/@kimkardashian
The great thing about Kayne West is that you're never quite sure what he's going to come out with and his wedding speech was predictably uncensored.
We've all sat through speeches which were a little too long, but Kanye's  20 minute speech might have set a new record.
The Gold Digger rapper referred to the Kardashians as an "industry" and called his new family the "most remarkable people of our time" who "can make the world a better place."
"We are warriors! There is not one person at this table that has not had to defend us at some point or another," he ranted.
Sweetly, he also called his new wife the "ideal celebrity…ideal art"! Luckily, he also gushed about getting to spend "every day of my life with Kim" – slightly redeeming the weirder parts.
READ MORE: 11 Ways to Make Your Wedding Extra, Like Kanye
Prince Harry's Best Man's Speech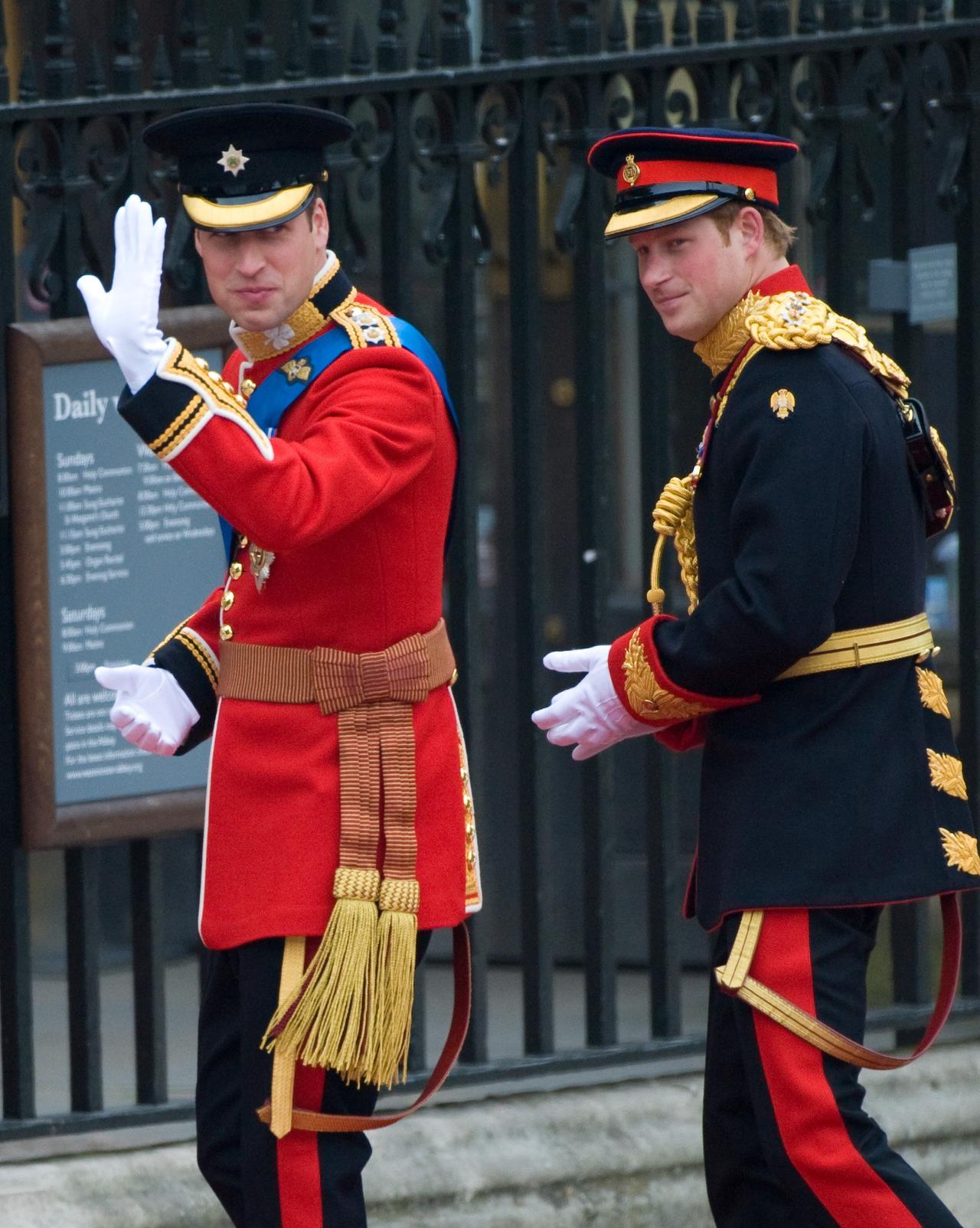 Image: Samir Hussein/Getty
Remember that "sweet revenge" Prince William promised earlier? Here's why.
Harry admitted he had to be "selective" about his anecdotes given the Queen was in the room and the groom was the future King of England.
He still got in plenty of jibes about Will's baldness, plus a few about Kate's height in comparison to his diminutive grandfather, Price Philip. Harry apparently also did a hilarious impression of the newlyweds, with Kate calling his brother "Billy" and William calling Kate "baby."
He joked, "William didn't have a romantic bone in his body before he met Kate, so I knew it was serious when William suddenly started cooing down the phone at Kate."
Yet he managed to make it "warm and affectionate" too. Harry called Will "the dude" several times and went on to say he loves Kate "like a sister". Awww!
READ MORE: How to Structure a Best Man Speech
Mark Wright's Groom Speech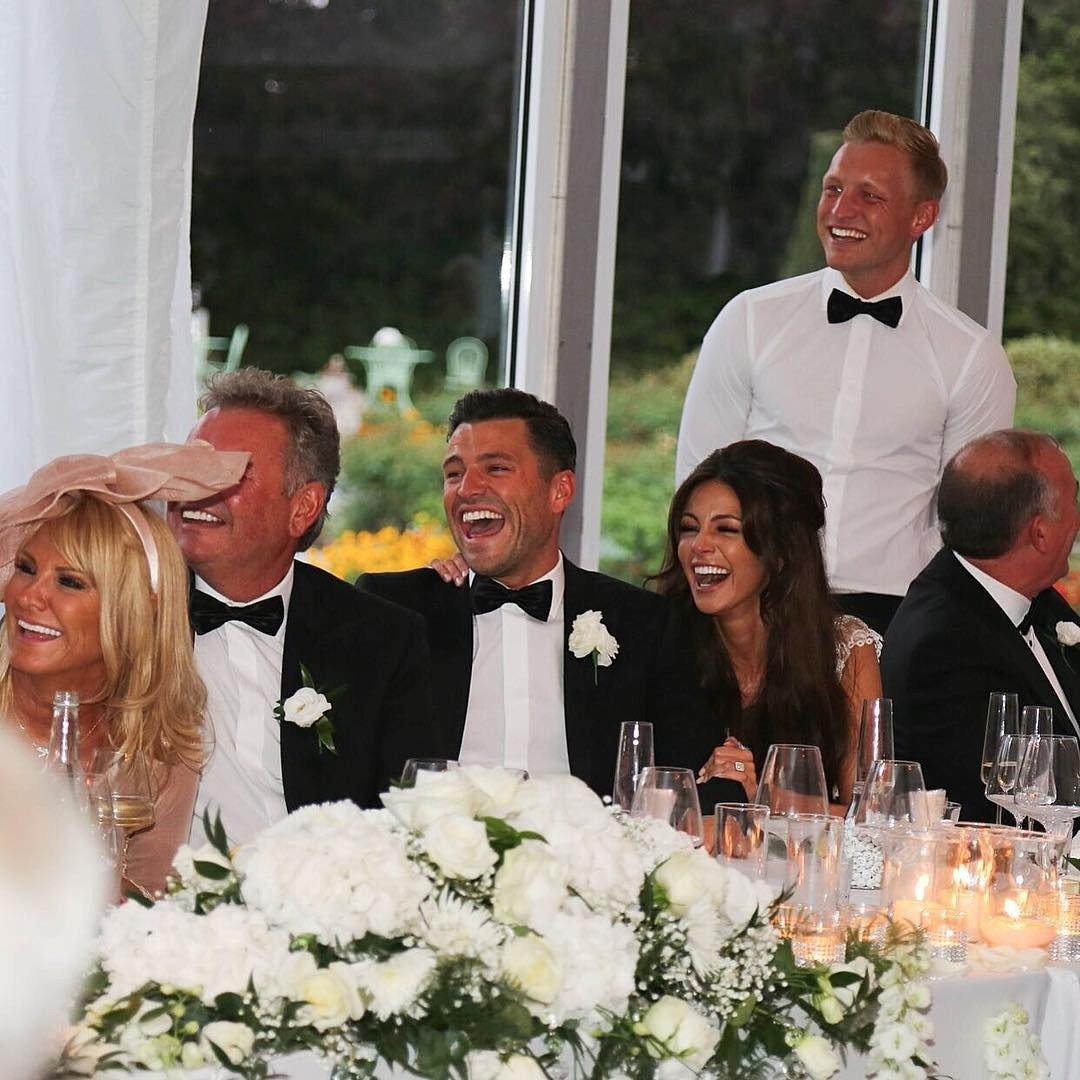 Image: Instagram/@joshwright4444
TOWIE star Mark Wright got a little emotional during his groom speech to new wife Michelle Keegan.
Through tears, he said: "Not only are you beautiful, but you are one of the most incredible people I have ever met. You truly are sensational in every single way."
Mark's brother, footballer Josh, was in charge of the best man's speech and played a touching montage of videos and pictures from their childhood. It kicked off with an adorable video of Mark, Josh and big sister Jess opening their presents on Christmas morning, with mum Carole looking on.
READ MORE: 21 Funny Introductions to the Best Man's Speech
Danny Jones' Groom Speech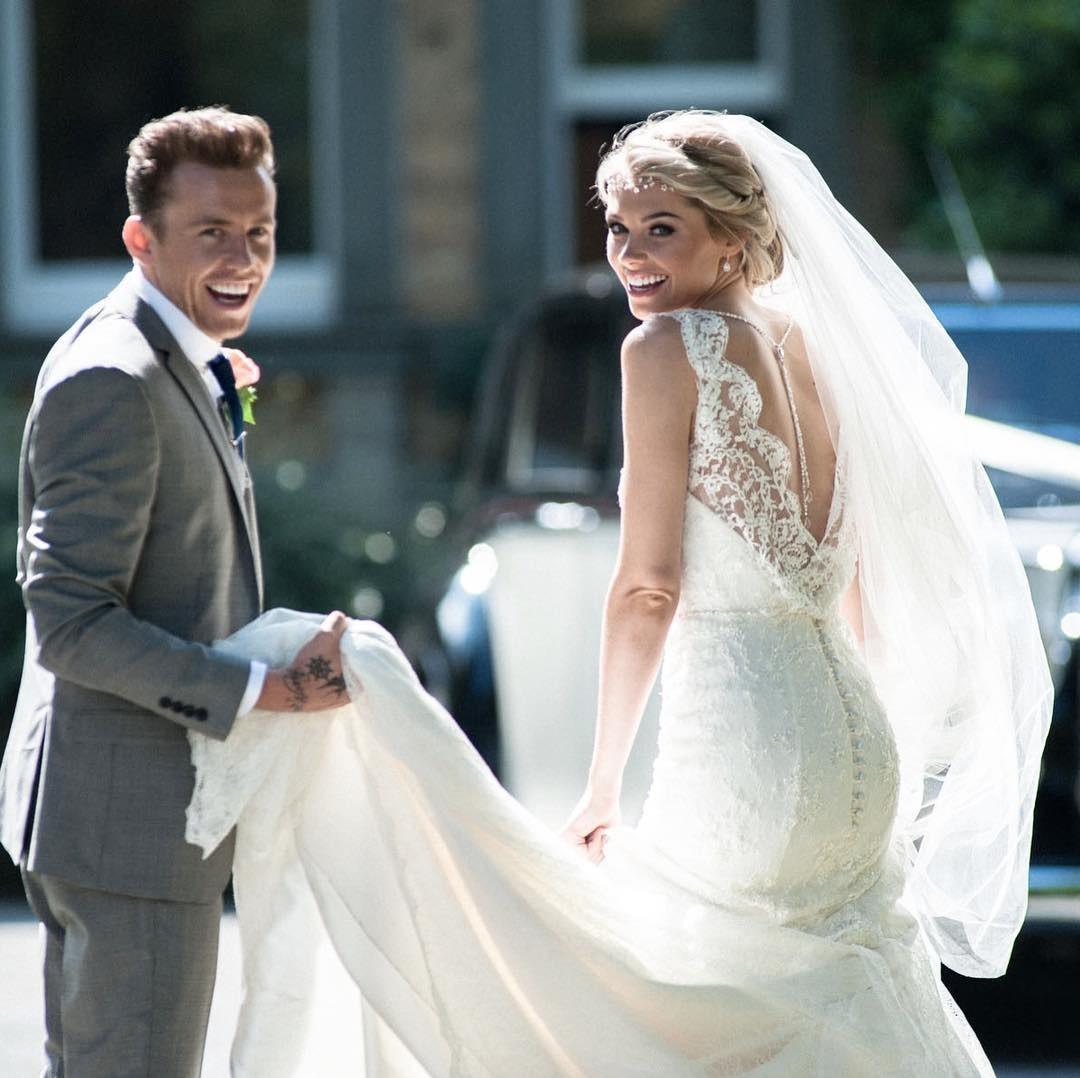 Image: Instagram/@thegeorgiaedit
After bandmate Tom Fletcher's wedding speech became a YouTube sensation, Danny Jones had a hard act to follow when he married Georgia Horsley in 2014.
Danny also choose to express his feelings through music, writing and performing a beautiful song for his new wife. Lucky Georgina shared a snippet of the song on Instagram while on honeymoon and we think it's lovely!
READ MORE: 36 Groom Speech Jokes Guests'll Love
Rocco Ritchie's Best Man's Speech
Guy Ritchie has admitted he doesn't remember any of son Rocco's best man speech from his wedding to Jacquie Ainsley.
Guests including David Beckham and Brad Pitt were said to be in stitches at Rocco's speech, but Guy said he was in "no condition" to remember what was actually said.
He did post this cute picture on Instagram saying, "My boy giving his speech, good boy that boy."
READ MORE: 23 Tear-Jerking Father of the Bride Speech Quotes and Toasts
Ant McPartlin's Best Man's Speech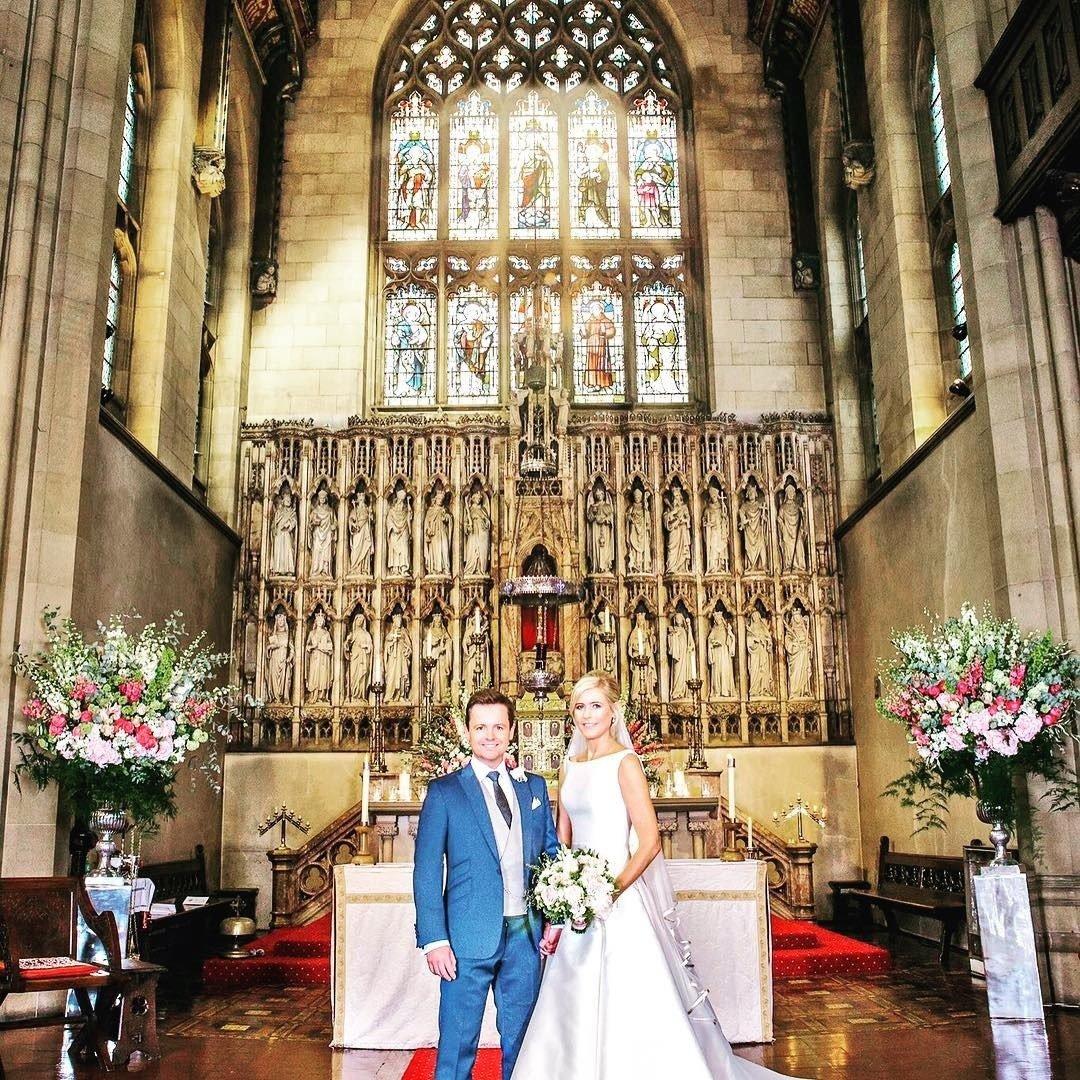 Image: Instagram/@antanddec
When Declan Donnelly said 'I do' to Ali Alstall, there was only one person up to the job of best man, TV partner and best friend Ant McPartlin.
The I'm a Celeb presenter gushed about his pal's "amazing" bride. As part of his speech, Ant also played video messages from Simon Cowell, Bruce Forsyth, Coldplay and even read a message from Prince Charles. It really does pay to have friends in high places!
READ MORE: Explore All Our Wedding Speeches
Your singing might not be up to pop star standard and you may not be able to call in favours from celebrity friends but don't miss our top wedding speech tips that will help you to deliver a wedding speech that everyone will remember for all the right reasons