Wedding Catering Prices: How Much Should Your Wedding Catering Cost?
Food, glorious food! We know you want a fabulous wedding feast - but how much will it cost? We explain the factors that can affect wedding catering prices.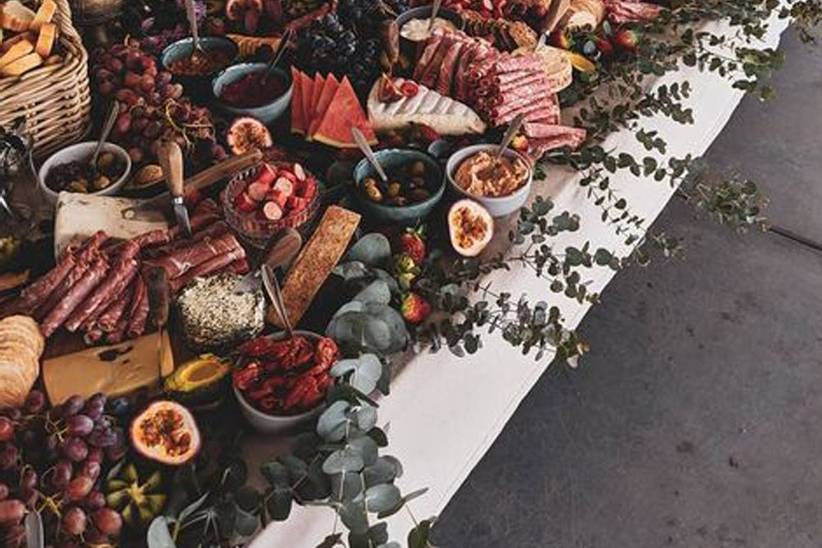 When you're allocating your wedding budget, wedding catering prices will be a big part of your overall spend.
We all know how important food is to a wedding. From canapés to the main meal to evening nosh, it makes a real difference to guests' enjoyment of the day.
But it's not always easy to understand the costs.
That's why we're here to demystify wedding catering prices, explaining the factors that can push the cost up or bring it down.
That way, you can start to work out what sort of menu will suit your budget - and whether you can afford any extras. Dessert table, anyone?
READ MORE
How Much Does Wedding Catering Cost?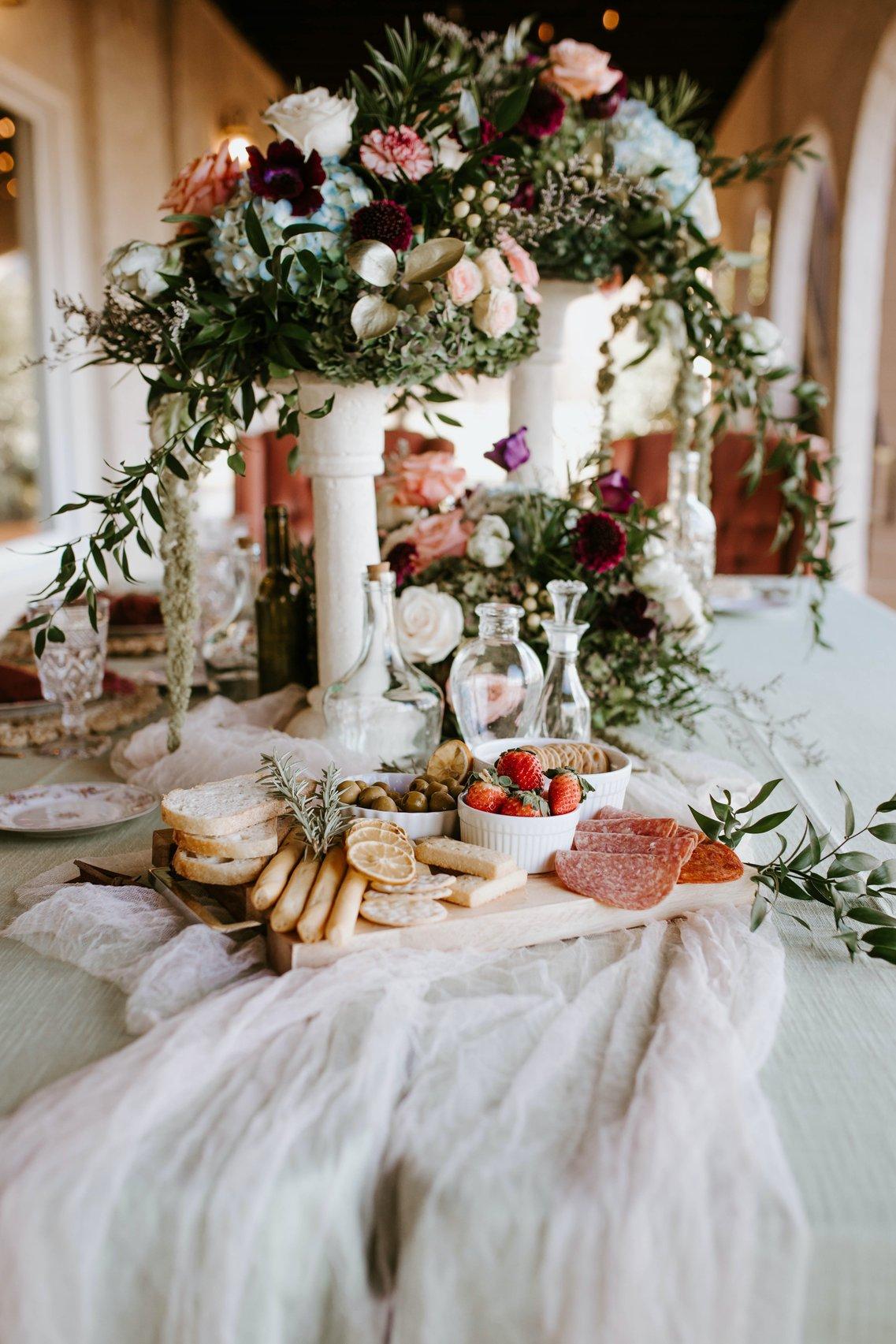 There are two main ways of catering your wedding: either you hire an external caterer or you use your venue's in-house catering team.
Of course, we've seen some couples going fully DIY with their wedding food, making it themselves or getting friends and family to contribute dishes. That can create a lovely, laidback vibe (although with the potential for some real stress before the big day)!
The fact remains, however, that most couples bring in the professionals when it comes to the feast.
According to the Hitched annual survey, the average cost of wedding food is £3,887 - or just over 12% of the average wedding budget.
Of course, you can spend more or less. That will depend on the factors we're about to explain - but also on how important food is to you as a couple.
The point about allocating your budget is that there is no 'should' - base your wedding on what matters to you.
If you're both massive foodies, put more of your budget towards the feasting and dial it down in other areas. If you see the food more as party fuel? There are ways to reduce the catering cost so you can spend more in other areas.
That being said, guests going hungry is not a wedding mood you want, so even if you're going down a cheaper route, make sure there's plenty for your loved ones to tuck into.
"There are different budgets, and we respect all budgets," says Rahul Sharma of leading Asian wedding caterers La Freshco. "It's all about sitting down and speaking to someone who can understand what your priorities are and what you're doing with your wedding."
What Can Affect Your Wedding Catering Price?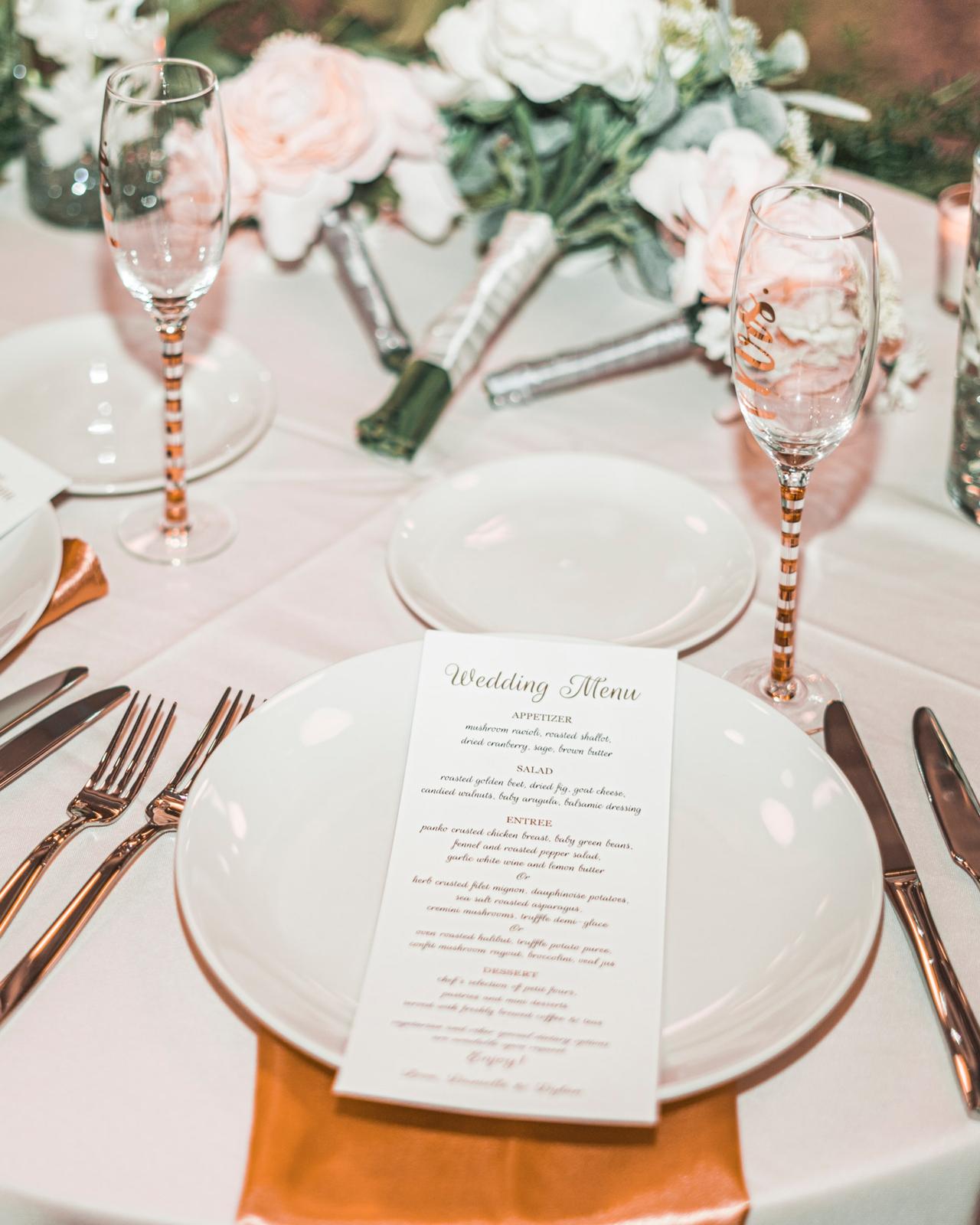 The Number of Guests
This is a big one.
Wedding catering is almost always calculated as a per-head price. That means that if you're looking to cut costs, one of the easiest ways is to have a smaller guest list.
The advantage of having a more intimate wedding is that you can indulge your guests more within your budget.
However, if a mid-size or larger wedding is on the cards, a good caterer will be able to work with you to create a fabulous wedding breakfast. Just make sure you avoid guest-list-creep - adding guests along the way can really increase costs. If you do end up adding people to your list, make sure you update your budget accordingly.
READ MORE: Small Wedding Menu Ideas: How to Cater for a Small Wedding
Staffing
It's so easy to underestimate the difference staff can make to a wedding. We would never recommend trying to cut costs by asking for fewer staff - be guided by the numbers your caterer says you need.
Nothing can kill an atmosphere more quickly than guests waiting for ages for food that turns up cold, or used plates left on tables.
"It's all about the journey - from the moment your guests arrive, does the service meet their expectation?" says Rahul.
"What is the journey from the first drink to the dessert? You want to know there will be no headaches along the way."
Dining Style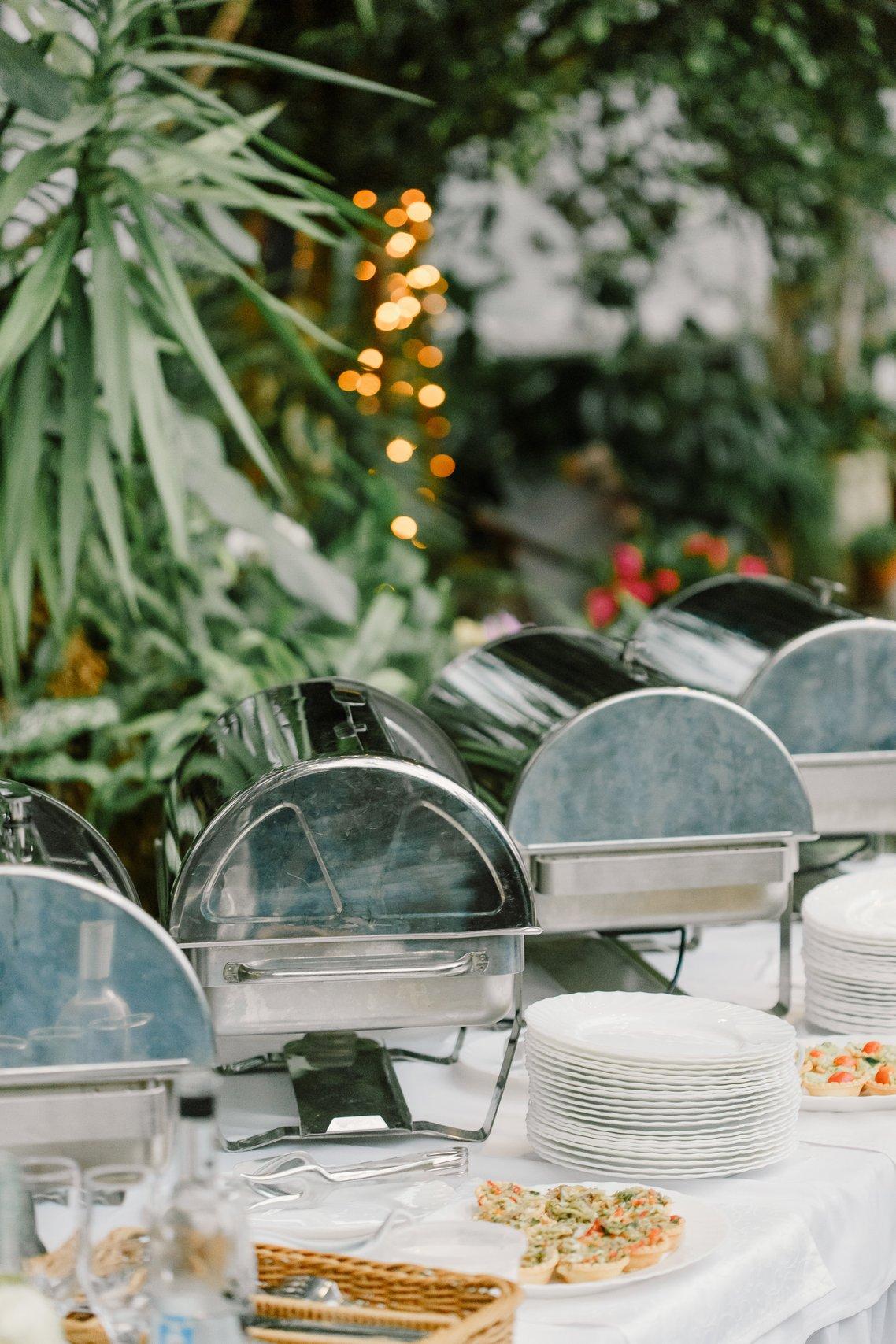 Couples are often advised to cut catering costs by opting for a buffet rather than seated dining.
While you may make some savings, having a buffet means you'll need to have extra food, assuming guests are serving themselves - people always give themselves larger portions than they'd have as a plated meal! There will also still be staffing costs, as the buffet will need to be monitored and replenished as required.
That being said, you will find that more laidback styles of wedding catering tend to cost less than a more formal meal - think barbecues and hog roasts.
Multiple Courses
The more courses you have, the more costs can stack up.
To reduce the price of wedding catering, one thing that makes a difference is using other elements as a course of your wedding breakfast.
For example: having substantial canapés at the drinks reception in place of a starter. You could also serve the wedding cake as pudding.
READ MORE: 25 Super Smart Hacks to Help You Save for Your Wedding
Ingredients
The merest glance at a restaurant menu proves that types of fish and meat can really affect the price of a dish. It's the same for wedding catering.
Turbot and Dover sole, for example, are among the most expensive fish on the market, while if you're looking at cuts of meat, fillet is pricier than t-bone.
If you're looking to cut costs, avoid the most expensive ingredients - ask your caterer about any food swaps you can make to bring the cost of a dish down - while keeping the overall taste at a high level.
Of course, if you're looking to splash out, the world's your oyster!
The Wedding Catering Extras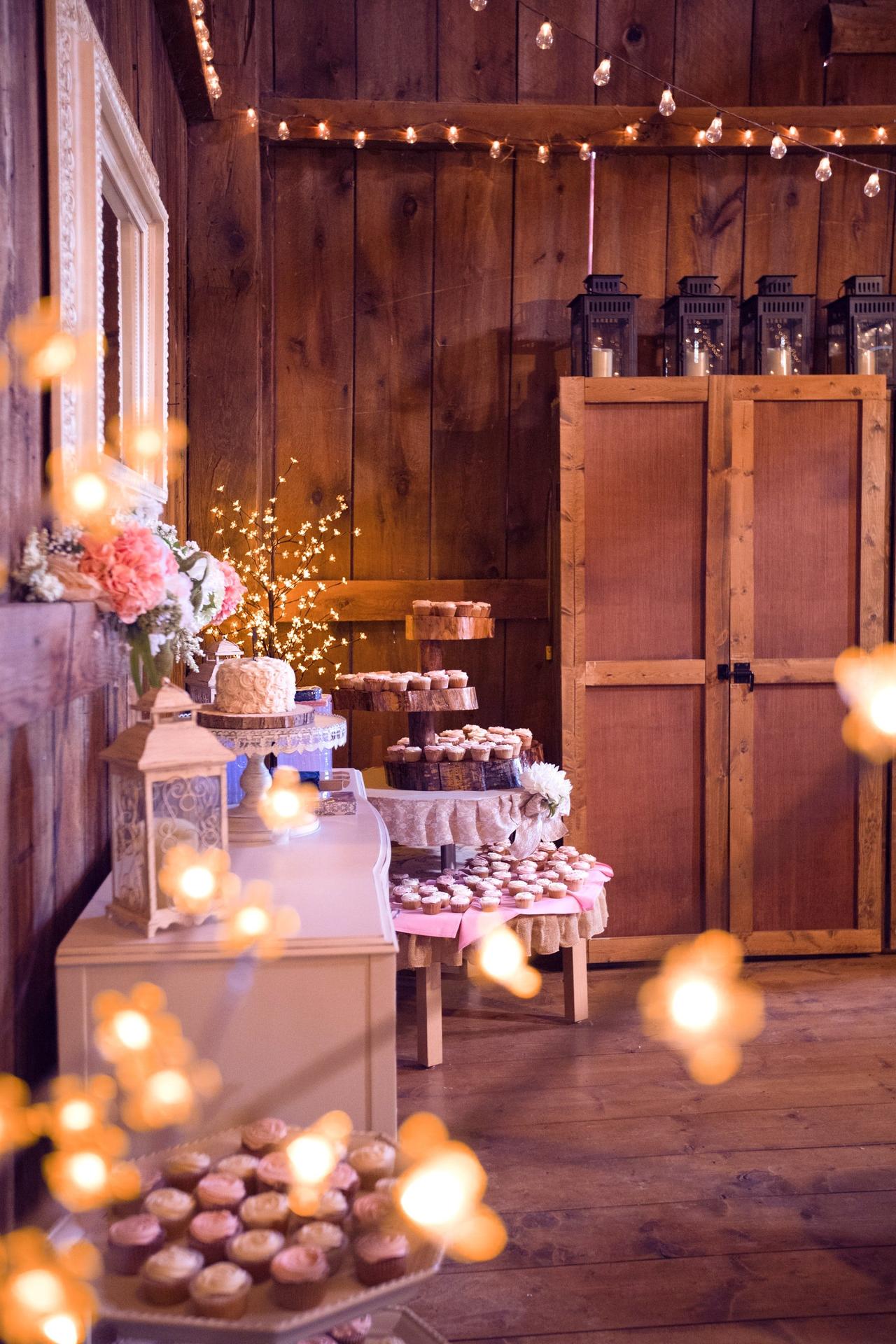 You can choose to have just one big feast at your wedding. However, there are extras that can enhance your day - but also push up the wedding catering price.
These include:
Canapés and/or bowl food - usually served if you're having a drinks reception before the wedding breakfast
Food stations - either as an alternative to canapés before the meal or afterwards
Evening food - this can be anything from food trucks to a buffet
Dessert table - instead of a single dessert, guests can help themselves to a variety of puddings
Sweet buffet - as the name suggests, a buffet of sweets
Cake table - as well as the wedding cake, you can have cupcakes and other delicious bakes
Doughnut wall - increasingly popular as an evening pick-me-up
Other ways to elevate the experience include interactive food stations, where chefs create mini masterpieces as guests look on.
"We like to look into the theatre of food," says Rahul.
"In the canapé area we can create live stalls, which bring a lot of excitement to the food.
"In the evening you can use lights and dry ice for the desserts, bringing magic and theatre."
READ MORE: 18 Amazing Wedding Dessert Table Ideas
Menu Choice
It's certainly a nice idea to offer guests a choice of lots of different dishes. However, this will increase the catering costs, so if you're looking to save, keep options to a minimum.
The Experience of the Chefs
Quality chefs will years of experience will cost more - but at least you'll be getting what you pay for in terms of delicious, extra-special wedding food.
Menu Tasting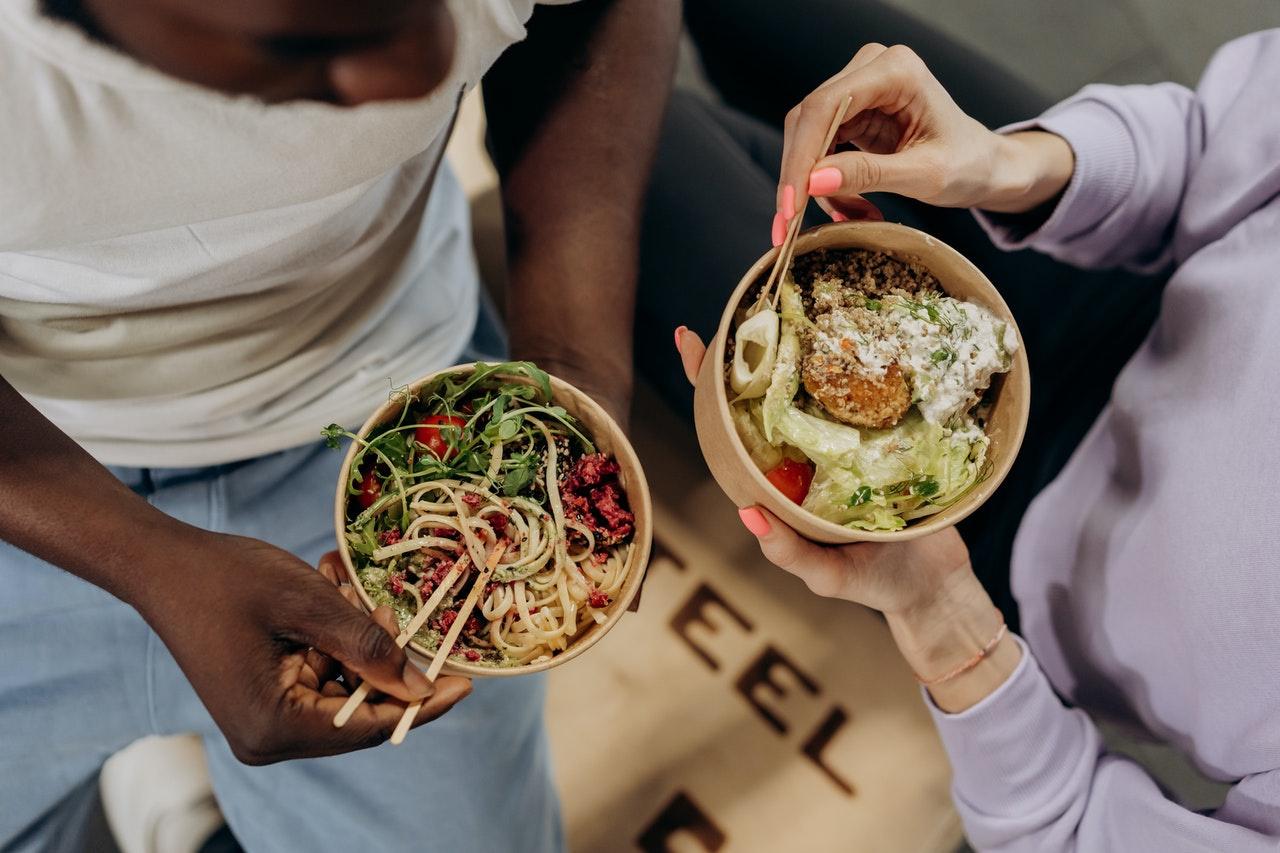 Some caterers include a menu tasting in their quote; others offer a free tasting to the couple but charge for extra guests; and for others it's an extra charge. Check with potential caterers what their policy is.
VAT
Not every caterer includes VAT, which can really increase the price, so make sure you ask before making a decision.
Location
As you'll find with many wedding suppliers, caterers' prices will vary depending on where you're getting married around the UK.
Costs tend to be higher in London and the South East, and in larger cities.
Your Wedding Date
Suppliers' wedding prices are generally - although not always - higher at peak times. That's spring and summer, and on weekends.
Tableware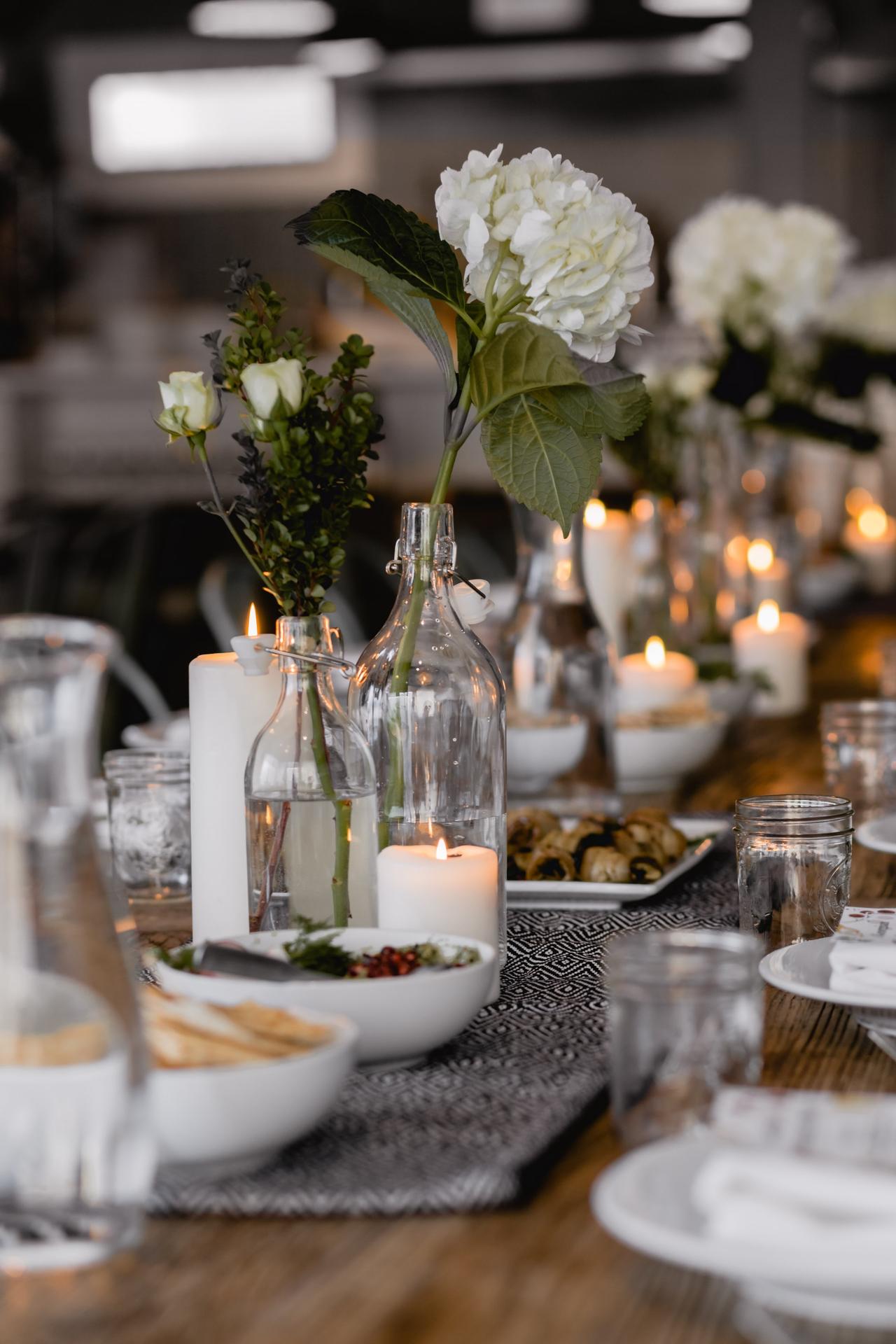 If this isn't supplied by your venue as part of the hire price, you will need to source crockery, cutlery, linens etc. Your caterer may provide this service, but expect an extra charge.
You'll also find companies specialising in tableware, if your venue or caterer doesn't offer hire. Remember, you'll need to factor this into your wedding budget.
You can hire some truly stunning tableware, from magnificent crystal glasses to fine china. However, you don't want this to come at the expense of your feast.
If you've chosen a dry hire venue, remember that you may also need to hire furniture - including tables!
READ MORE: 23 Things You Can Rent Instead of Buying for Your Wedding
Additional Facilities
If you're using an external caterer and your venue doesn't have a prep kitchen they can use - for example, an outdoor or festival venue - you might incur extra charges for bring in equipment and setting up a power supply.
"You could be paying more for the logistics to have the menu you want," says Rahul.
"The most important thing is to sit down with caterers and consult on how you're expecting your wedding to run and how to fit it with your venue and wedding plans."
Ready to start getting those quotes? Our directory of wedding caterers lets you search for suppliers in your area.