Wedding Dress Prices: How Much Do Wedding Dresses Cost?
How much should you spend on your wedding dress? Here's our breakdown of average wedding dress prices and what you can get for your money.
We have included third party products to help you navigate and enjoy life's biggest moments. Purchases made through links on this page may earn us a commission.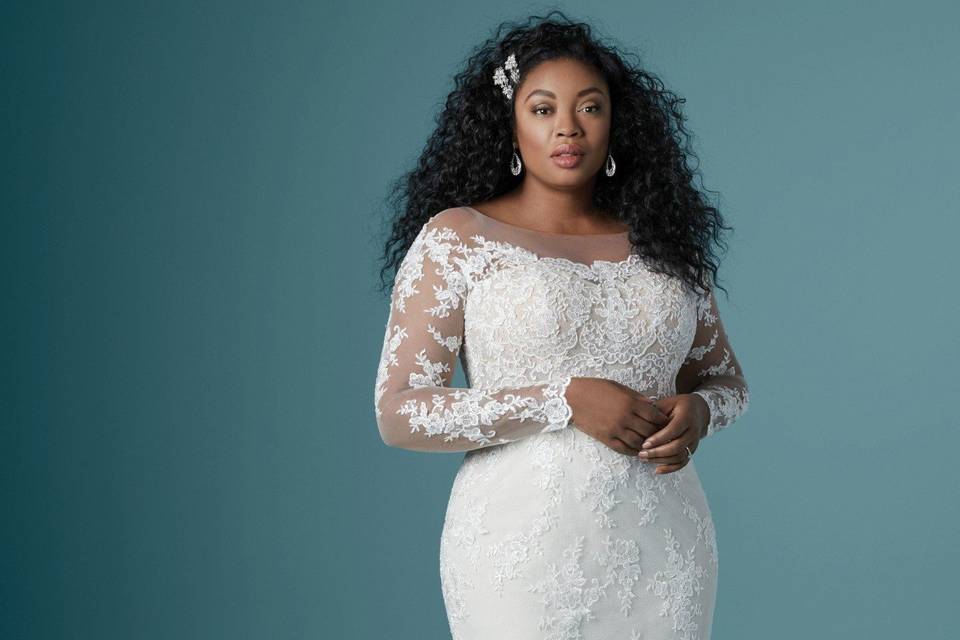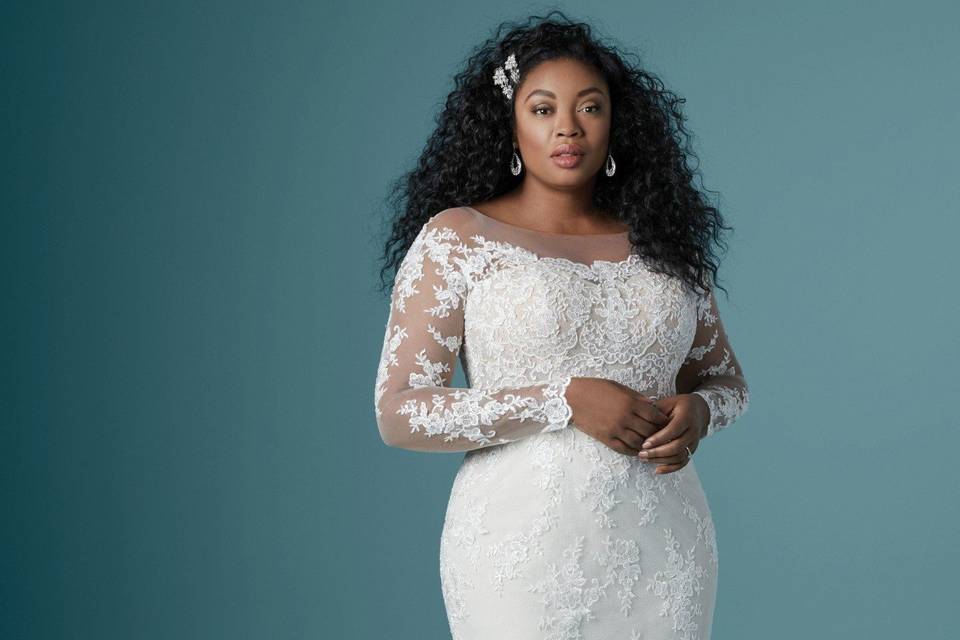 Choosing a wedding dress is not a decision that should be taken lightly. After all, you've probably been dreaming of the perfect gown for your big day ever since you were small.
That said, even if you know exactly what your ideal dress would look like, it can be hard to know how much it would cost. No-one really talks about wedding dress prices, do they?
How much does your dream wedding gown cost? What kind of dress can you get for your money? And how can you save money on your wedding dress?
The average bride spends £1,313 on her wedding dress, that's not to say you can't get one cheaper. There are actually a whole range of wedding dresses out there whatever your budget, starting at £50 and going right the way up to £10,000 plus.
Before you think about the dos and don'ts of wedding dress shopping, you should think about wedding dress prices and what you can realistically afford. Here, we've compiled a guide to what's available in the world of wedding dresses and how much you can expect to pay for the dress of your dreams. Happy shopping!
Wedding Dress Prices in Bridal Boutiques
Average Cost: £900 – £3,000
Image: Maggie Sottero
Most brides will head to a dedicated bridal boutique to begin their search for the perfect wedding dress. In most bridal boutiques, you will find dresses by a range of designers which vary in average cost.
Some examples of designers you can expect to find in lots of bridal boutiques include Essence of Australia, Enzoani, Maggie Sottero, Martina Liana and Stella York.
The average prices of a dress by one of these designers is £1,500, but it could be more or less.
There are a whole range of factors that can influence how expensive a dress might be, including the embroidery, the quality of the fabric and the detail of the design.
If you're looking to bring your wedding dress price down further, you should make a beeline for the sample sales held by bridal boutiques. If your heart is set on a designer wedding dress but you want to save some pennies, they're a great choice.
Sample sales are when bridal boutiques sell their dresses at discounted prices, either because they've been overstocked, they're returned, or they've simply not been sold. There might occasionally be a small mark on the dresses, but on the whole, they're in perfect condition.
Average wedding dress prices at sample sales can be up to 70% lower than they are for full priced dresses.
For more information and details of upcoming UK sample sales, check out our complete guide to sample sales.
READ MORE: The Best Wedding Dress Shops in London
Couture Bridal Designer Wedding Dress Prices
Average Cost: £1,600+
Image: Pronovias
If you're after something a little more high-end, look towards couture bridal designers. They're often stocked in flagship or standalone stores, and in specialist bridal boutiques.
We love Blackburn Bridal in Blackheath for couture boho wedding dresses. Founder Russell Blackburn told us: "Our couture dresses are priced between £1,600 and £6,000."
We also love The Wedding Gallery in Central London where you'll find a whole array of dreamy gowns by couture designers.
You can expect to pay upwards of £1,600 for a couture wedding dress, but usually closer to the £3,000 mark. For example, dresses by bridalwear favourite Pronovias tend to cost between £2,000 and £4,000 on average.
Some couture wedding dresses can cost even more than that – Vera Wang prices go up to £18,000, for example!
Vintage Wedding Dress Prices
Average Cost: £300+
Image: House of Mooshki
If you're on the hunt for a vintage wedding dress for your vintage-inspired wedding day, you can expect wedding dress prices to be significantly lower.
Depending on what you are looking for and where you get it from, you could find a dress for as little as £300.
Of course, vintage-inspired designs by non-dedicated bridal designers will still cost the same as the other gowns in their collections, but you might stumble across a gem in a general vintage clothing store.
Also, charities like Oxfam sell vintage and second hand wedding dresses online… and the money you spend will go to a good cause! But more on that later…
READ MORE: 17 Beautiful Vintage-Inspired Wedding Dresses
High Street Wedding Dress Prices
Average Cost: £50 – £1,000
Image: H&M
If you're on the hunt for a wedding dress on a budget, the high street is a great place to start. And don't be fooled! You can get your hands on some beautiful gowns which look endlessly more expensive than they actually are. We won't tell if you don't…
Fashion-forward brides will love the high street, because lots of the available styles are trend-led and contemporary. That said, you'll still be able to get your mitts on more traditional wedding dresses on the high street if you want to.
Depending on the brand, you could find a high street wedding dress for as little as £50. ASOS, H&M and Chi Chi do some great options. There's also Monsoon, Coast, Ted Baker and Whistles who have affordable wedding dresses at a slightly higher price point.
READ MORE: The Best High Street Bridesmaid Dresses
Charity Shop Wedding Dress Prices
Average Cost: £50 – £100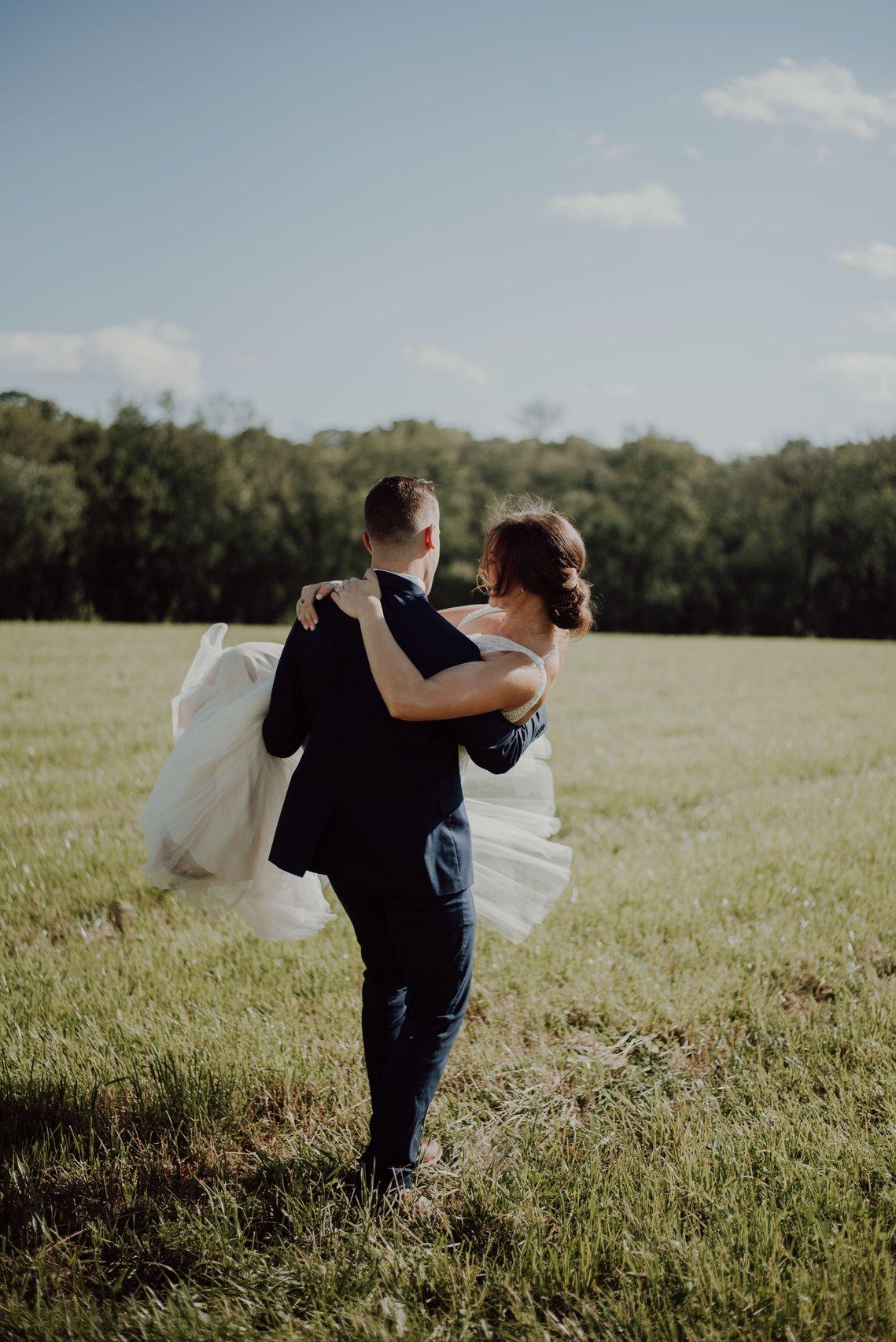 We've already touched on this, but charities like Oxfam and the British Red Cross both have a number of dedicated wedding dress shops across the UK where you can find a great range of wedding dresses. The wedding dresses you'll find in store are a mixture of new and second-hand, and if you visit regularly enough, you have a good chance of finding one to fall in love with for as little as £50.
We also love Brides Do Good. They sell luxury dresses that have been donated and approved by brides, with up to 70% off original prices. The money raised goes towards ending child marriage, and they do regular pop-ups at Bicester Village and other locations across the country. What are you waiting for?
Wedding Dress Hire Prices
Average Cost: £50 – £200+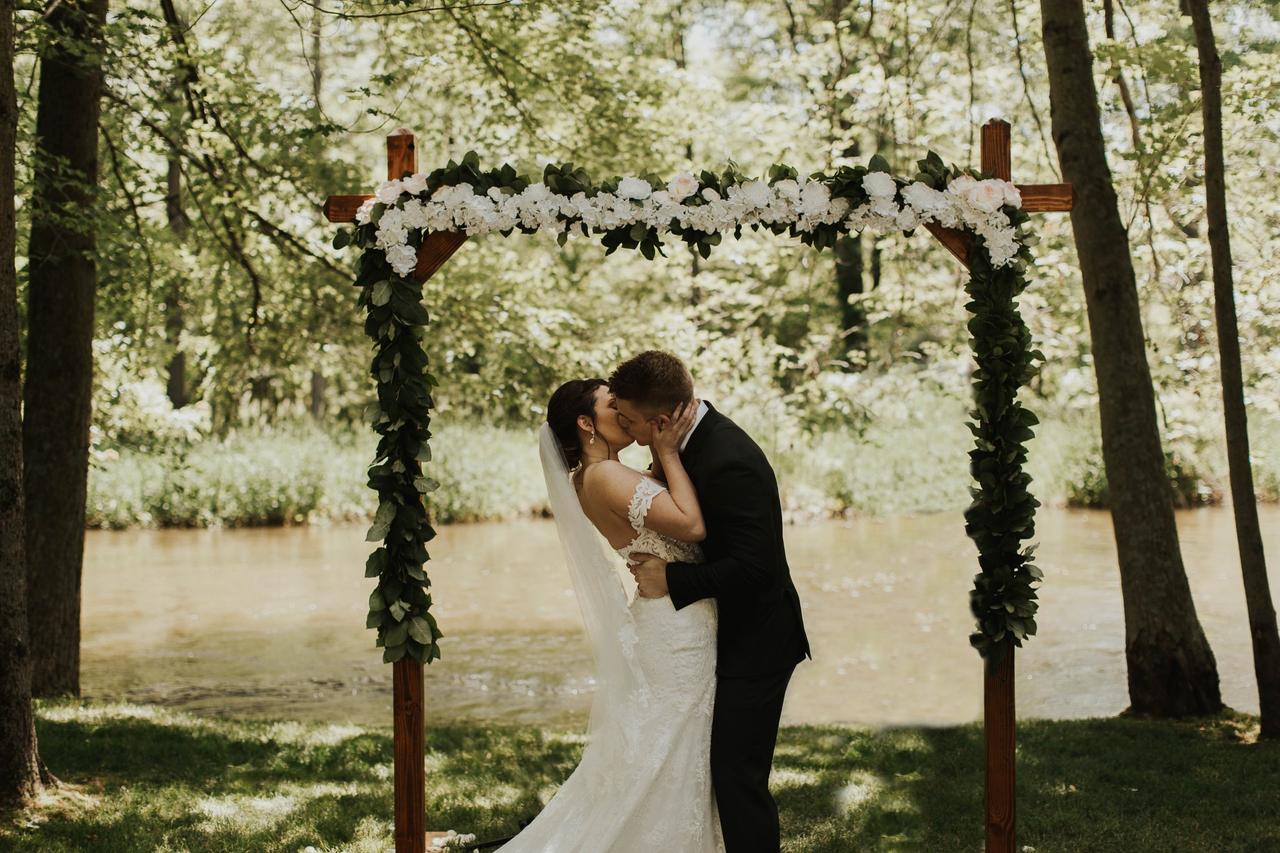 When it comes to wedding dress prices, hiring a wedding dress is significantly cheaper than buying one brand new. And it's an increasingly popular choice among brides who want to be friendly to the planet and their pocket!
There are lots of pros to hiring a wedding dress. It's cheaper, you can still go designer, the process if quicker, your accessories are often included in your hire cost and you don't need to pay for dry cleaning. Result!
The cost of wedding dress hire depends on the service you choose and the designer of the dress you're hiring. For example, on Girl Meets Dress you can get your hands on a high street wedding dress for less than £50. At The Bridal Gallery, prices start at £200 but you'll have the choice of over 100 dresses by a range of designers.
Check out our complete guide to hiring a wedding dress here.
READ MORE: How to Plan an Eco-Friendly Wedding
Bridal Boutique Appointment Prices
Average Cost: £25 – £75
Image: Blackburn Bridal
When accounting for wedding dress prices, you should take added extras into consideration so that you don't get caught out.
There is sometimes a fee for appointments at bridal boutiques, although often only the higher end ones. Sometimes bridal boutiques will only charge at weekends, some will charge if you want the store to yourself and others will charge every day.
On average, you can expect to pay between £25 and £35 in bridal boutique shopping fees, but remember remember that this will generally be discounted from the dresses price when you buy it. Russell Blackburn of Blackburn Bridal Couture told us: "We charge £20 in the week for a one hour consultation or £30 at weekends, but the fee is redeemable if you buy a dress."
He continued: "Our VIP appointments with myself are £75 on weekends and £35 during the week, and they're one and a half hours long."
READ MORE: The Best Strapless Bras to Wear Under Your Wedding Dress
Wedding Dress Alteration Prices
Average Cost: £60 – £200
Image: Maggie Sottero
Don't forget the cost of wedding dress alterations! They're really easy to miss off your budget, but they can end up costing you a fair bit.
Of course, this depends on how much and what you need changing.
Patricia of plus-size boutique Heavenly Bodies Bridal told us brides can pay as little as £60 for minor alterations, but for more extensive work (like a hemline and bodice) you can be looking at over £200.
She said: "As a guideline the most expensive part of the fitting is usually the hem; our prices for this ranges from £70-£125. Brides have a free consultation and are not obliged to have their fittings with us – almost all do!"
READ MORE: 21 of the Best Registry Office Wedding Dresses
Now you're all clued up on wedding dress prices, check out our round-up of the best simple wedding dresses for inspiration.