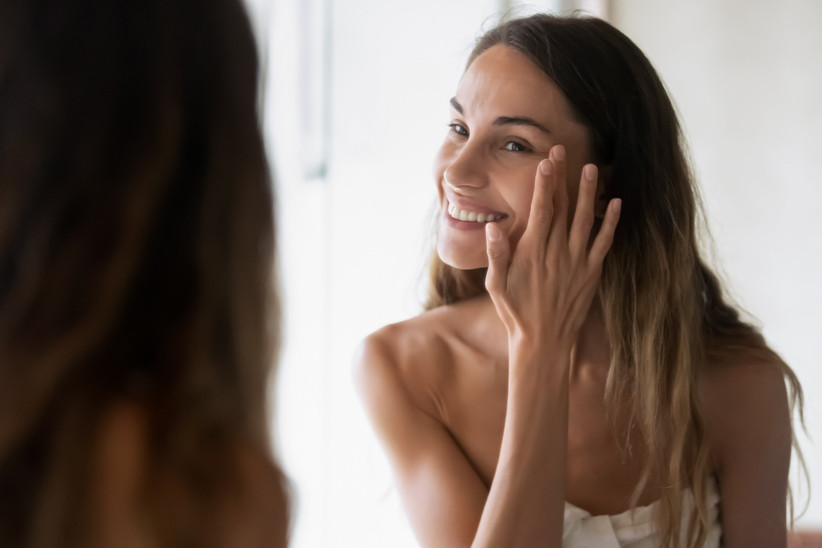 While we all know that a good skincare routine is the key to, well, good skin, it's not always something we stick to. Whether it's a lack of loyalty as new products distract us from what's working or sheer tiredness at the end of the day that sees us slapping on some cream and hoping for the best, staying devoted to a carefully curated skincare regime isn't always easy.
However, a looming wedding day adds a certain element of diligence and accountability to a skincare routine - with many thinking of it as a deadline for reaching the best skin of their life. Having that special date on the horizon can help you to focus on exactly what your skin needs, and give you the motivation to make sure you don't side step that flannel come bedtime.
But what should a pre-wedding skincare routine look like - and how long does it take to get your skin in prime condition? "If your skin generally behaves itself pretty well and you're mainly hoping to look more glowy on your wedding day, I would probably say three months is enough time to get prepped," advises Consultant Dermatologist Dr Justine Kluk. "If you need help getting a skin condition, like acne, under control first, I would definitely leave more time; six months is the minimum I would realistically allow."
That said, if you only have a few weeks to go until the wedding, don't panic - there's plenty you can do to make visible changes in your skin. Makeup will always be there to rescue you if your complexion isn't looking tip-top on the date itself, but putting in the groundwork now will make your makeup artist's job even easier.
"Many brides want to achieve perfectly plump, glowing, clear skin," said facialist Rhian Truman, who has treated plenty of women in the lead up to their wedding. "The main aim is to get the skin in a really good place, so that on the day the individual isn't too dependent on makeup."
But remember, 'flawless' skin doesn't exist, and your partner and your guests are going to be in awe of how great you look, not pointing out your smile lines or a rogue spot. All that matters is that you feel your best on your wedding day, and being happy with the skin you're in can play a big part in that - so if a skin condition is causing you stress, doing some prep now could really pay off.
Here's the expert's guide to preparing your skin for your wedding and nailing that bridal glow.
NB: We have included third party products to help you navigate and enjoy life's biggest moments. Purchases made through links on this page may earn us a commission.
READ MORE
Stress Less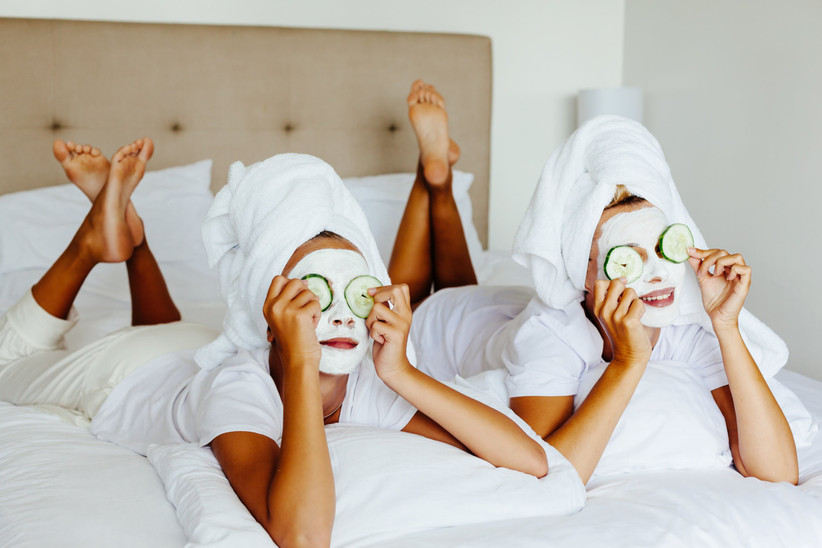 First thing's first: planning a wedding is stressful (understatement, much?). But keeping a lid on any pre-wedding woes is going to be key to a healthy complexion, because a calmer mind most definitely leads to calmer skin. "It's easier said than done, but try not to stress - you don't want those cortisone levels to rise, resulting in pesky spots," warned Rhian.
Inflammatory conditions such as eczema can flare up with high stress levels, while sleepless nights will mean dull, lacklustre skin. "Sleep enables the body to reverse everyday free radical damage by replenishing energy, building new cells and repairing connective tissue. Because sleep is an ideal time for cellular renewal and overall repair for the skin and other organs, poor sleep is quite apparent in the complexion," explains Dr Howard Murad, Board Certified Dermatologist and Founder of Murad skincare.
A good skincare routine includes a healthy sleep routine, as well as anything that helps you to destress - be it exercise, meditation or delving into a good book in between the wedding planning.
Ask the Professionals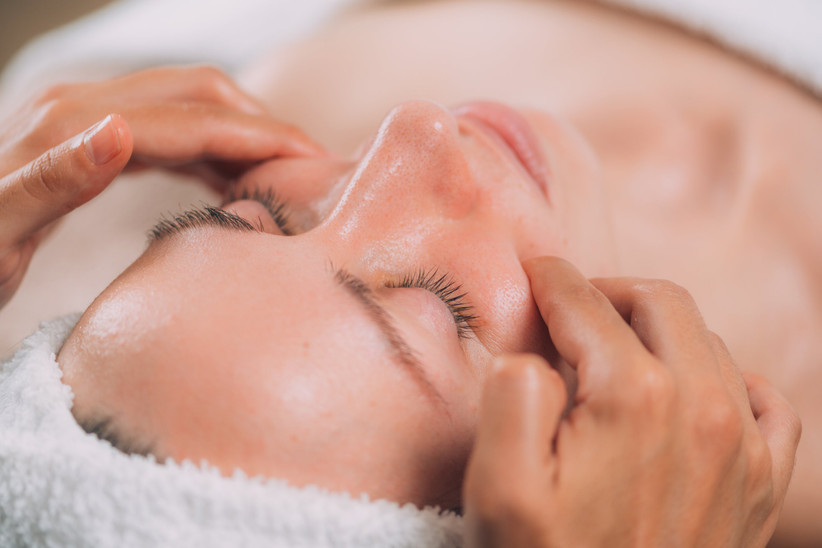 If you have no idea where to start, now's the time to seek help from the pros - they'll be able to talk you through a bespoke routine that will promise results. That could mean consulting a dermatologist if you're worried about a skin condition such as acne, eczema or rosacea, or perhaps starting to go for targeted treatments.
"The run-up to a wedding might be a good time to consider clinic-based treatments to boost the outcomes of your at-home skincare routine," agrees Dr Kluk. "A course of chemical peels can help by reducing dark spots and increasing radiance. Microneedling is great for plumping the skin and, over the course of several months, can also reduce the appearance of acne scars."
For those whose skin is already behaving, it's all about maintenance: keep doing whatever it is that is working for you, and consider booking in some regular facials.
"I would suggest speaking to a holistic facial therapist at least six months before the wedding and working out a regular monthly routine of treatments," advises Ellie Gill, a holistic therapist specialising in natural facials. "They will also suggest which skincare products to be most suitable for your skin to use at home."
Time Your Treatments Wisely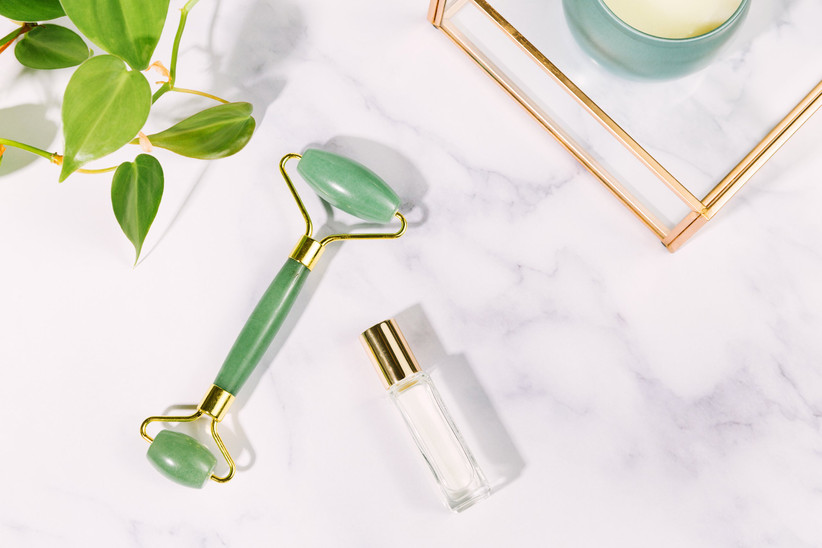 Before you book in for a full menu of skincare treatments, remember that timing is everything - and that you don't want to overdo it.
"A course of monthly facials, peels or needling treatments in the three months before the wedding can be really beneficial," notes Dr Kluk. "I wouldn't suddenly introduce a new treatment for the first time just before a wedding though, so if you've already had a couple beforehand and know that they suit you well, you can have greater confidence going forwards. I would still probably make sure the final treatment is one to two weeks before the actual wedding date so that you have time to recover from any downtime, without losing the wow factor that the treatment has provided."
If you really want a last-minute boost, stick to a facial massage rather than anything that will affect the skin's surface. "It's good to have monthly treatments, improving the texture of the skin, then towards the end plenty of massage-based facials to boost the lymphatic system and circulation, helping to maintain that glow," advises Rhian. "When the massage technique is a little deeper, this can sculpt the muscles improving facial definition. It's ideal to have a massaged-based facial as close to the big day as possible. I've even treated brides the night before."
READ MORE: 15 Beauty Habits to Start Now
Treat Your Skin from Within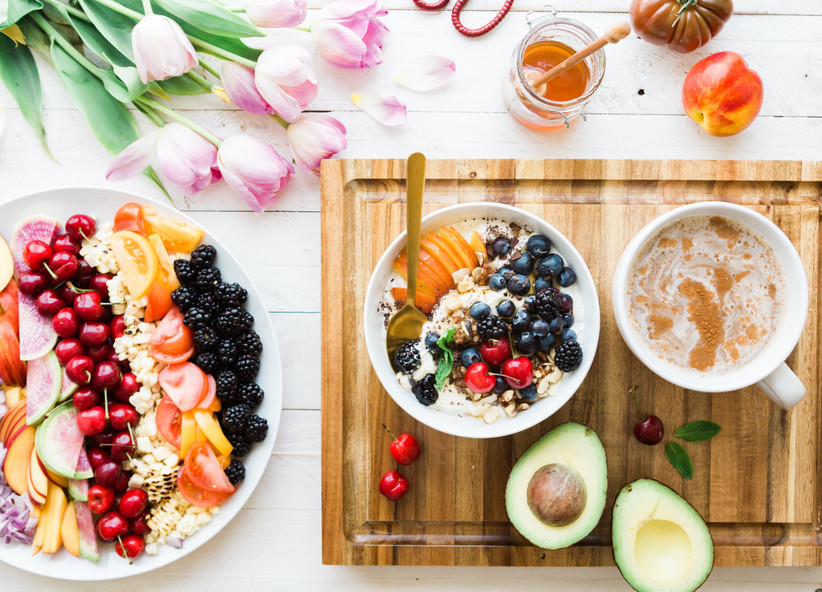 The saying goes that you 'can't outrun a bad diet', and the same could be said for your skin. Eating well will need to go hand in hand with any products you're relying on for a radiant glow.
"The most effective way to look after your skin is through lifestyle and diet choices," stresses Ellie. "The skin is our largest organ and it gives us a picture of what is going on inside the body. Each individual is different, but I would suggest making sure you have a well-balanced diet with plenty of vegetables and probiotic, fermented foods."
Moderation is key, but you might want to save the alcohol indulgence until the day of the wedding - and make sure there's time for your skin (and head) to recover after a boozy hen do.
"Reducing sugary foods and drinks, high glycaemic index food (such as white bread, potatoes, white rice or pasta) and possibly also milk may reduce breakouts in some acne sufferers," advises Dr Kluk. "Have a think about whether any of these foods tend to cause problems for you and what happens if you reduce consumption of them for a few days, weeks or even a month."
Spot Check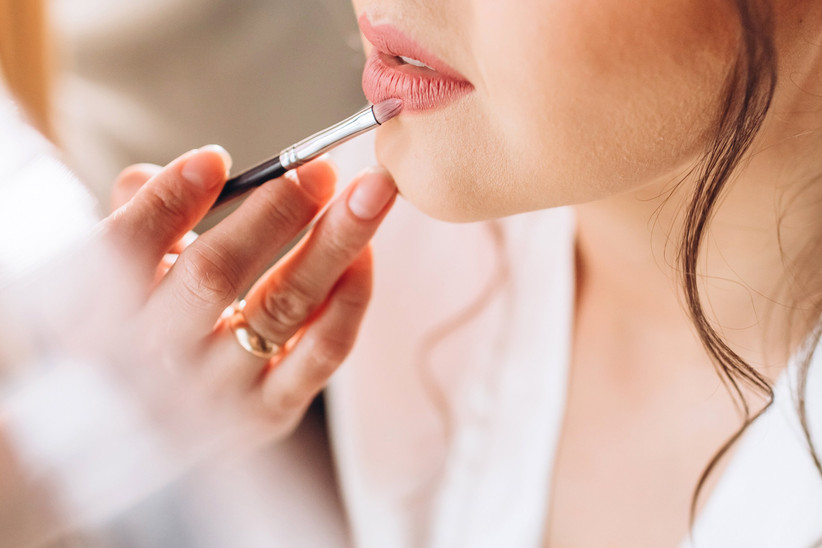 So the week (or even the day) of your wedding has finally arrived, you've looked in the mirror and see all your hard work has paid off - except for one unexpected spot. What can you do? "First and foremost, don't pick your skin," warns Dr Kluk. "If you do this and you get an infection, you might end up with a great big boil to conceal on your big day. Chopping and changing your entire routine in a panic might lead to even more spots, so stick to your skincare routine and add in an on-the-spot blemish treatment once daily. Products containing sulphur or salicylic acid are especially good for this."
Dr Kluk likes the ZO Skincare Sulphur Mask as a rescue treatment, or try using the REN Clean Skincare ClearCalm Non-Drying Spot Treatment, £15, which gently reduces spots, as part of your routine in the lead up to the wedding.
If it's a real emergency spot situation close to the day, a professional can also help. "Dermatologists will also sometimes offer a steroid injection directly into the spot if you have a deep acne nodule or cyst that isn't settling by other means," adds Dr Kluk.
READ MORE: 15 of the Best Primers for Flawless Makeup
Your Step-by-Step Pre-Wedding Skincare Routine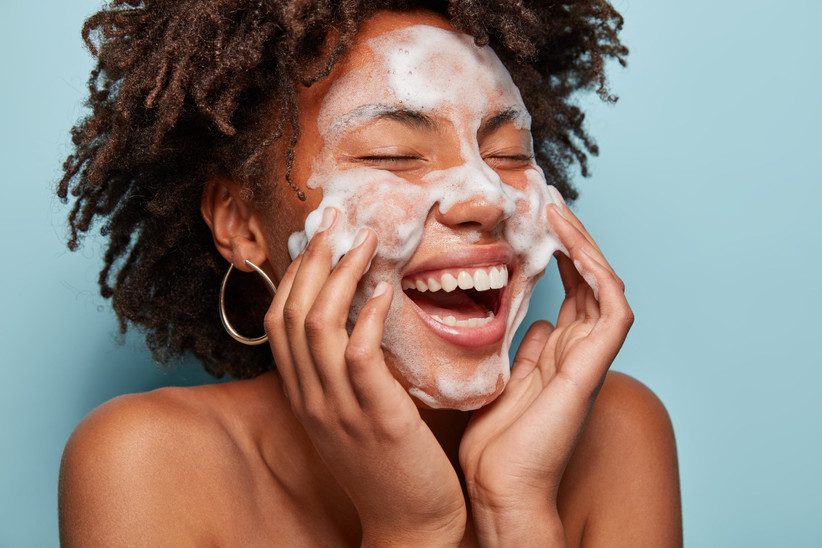 So you're eating well, ditching the stress and having regular treatments with an expert - but what should your at-home skincare routine look like?
"Begin following a skincare routine tailored to your specific skincare concerns," Dr Murad advises. "Look for products that include antioxidants, anti-inflammatories and hydrators to support and enhance the skin's barrier function and protect cells from environmental damage and dehydration."
Dermatologists and facialists all agree that a regular, simple but effective routine is the key to better skin; don't introduce new products right before the wedding. Here's what the skincare pros suggest…
1. Cleanse
Cleansing properly is the foundation of all good skincare routines. You'll likely have your favourite already, but if you're only using a micellar water or giving your face a scrub in the shower then you'll need to change tactics. Dr Kluk recommends using a gentle cream or gel cleanser morning and night to keep skin looking and feeling fresh - try La Roche-Posay Toleriane Dermo Cleanser, £12.50 or Dr Sam's Flawless Cleanser, £16, together with a flannel or microfibre face cloth.
In the evenings you can use the same cleanser, but once or twice a week switch it up for something that will gently exfoliate the skin. Try Murad AHA/BHA Exfoliating Cleanser, £38; the trio of acids dissolve dead skin cells while jojoba beads have a polishing effect to leave skin looking more radiant.
2. Brighten
In the morning, once you've cleansed, Dr Kluk recommends applying a brightening vitamin C serum to help even out skin tone. Serums are the hardest-working part of any routine, and vitamin C provides antioxidant protection to help boost radiance - try Medik8 C-Tetra Serum, £35, or for a stronger formula containing glycolic acid try Murad Vita-C Glycolic Brightening Serum, £72.
3. Protect
No skincare routine will give you a glowing and healthy complexion unless it comes with a dose of sun protection - especially if you're applying products containing vitamin C, or using retinols at night. Dr Kluk recommends using a broad spectrum SPF50 UVA/UVB sunscreen in the morning after your serum.
"If pigmentation is an issue make sure your sunscreen contains extended protection against visible light, for example iron oxides," advises Dr Kluk.
Try the Ultrasun SPF 50+ Anti-Pollution Face Fluid, £28 - its lightweight texture means it won't feel clogging on the skin, and it's free from perfume so even the most sensitive can use it.
4. Exfoliate
Step away from the grainy scrubs. When it comes to removing dead skin cells and gently buffing the skin to leave it looking brighter, gentle exfoliants are key. Add this step into your evening routine, but don't overdo it.
"The skin has a thin protective film called the acid mantle - this can easily get disrupted when we over-exfoliate or use harsh cleansers," warns Ellie. "This is one of the most common mistakes I see my clients doing before they come to see me. It can lead to all sorts of issues like redness, flakiness or spots."
Once you've cleansed, Dr Kluk recommends adding a skin-smoothing product that uses glycolic acid or retinol to really see results. "These are both chemical exfoliators so they remove dead skin cells, relieving a dull complexion, and over many months can also make the skin firmer and less wrinkled," she explains. One of the most popular products for this step is the cult Pixi Glow Tonic, £18, which uses 5% glycolic acid to tone and brighten.
If you're planning to use retinol (AKA the best anti-ageing ingredient experts can find) tread carefully. The vitamin A derivative is powerful and can cause redness and peeling when you first introduce it. Start small, with a lower percentage, to see how your skin tolerates it; try skinSense Retinol Serum, £39, which includes hydrating hyaluronic acid and just 0.3% retinol. However, if you've already trained your skin to use vitamin A and think you can take it up a notch, try Medik8's range - the Retinol Serum 6TR, £35 is a good step up.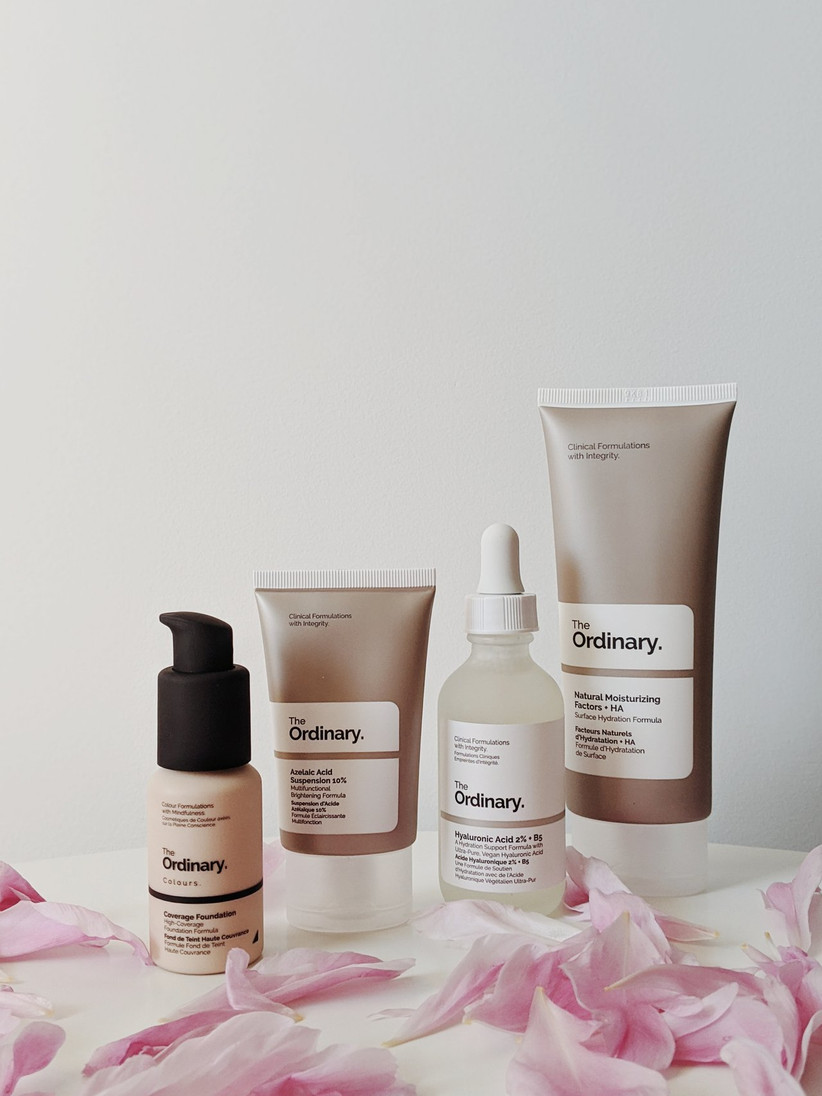 5. Soothe and Moisturise
While your serums do all the heavy lifting, plenty of hydration and moisturising will keep your skin happy and add an element of protection. It's not about choosing the most expensive cream, but one that will look after your skin and plump it up to support it as you throw your more targeted treatments at it.
Sensitive types will get on well with Avene or La Roche-Posay, or Kiehl's Ultra Facial Cream, £26, is an unbeatable all-rounder. For oilier skins prone to breakouts, try Paula's Choice Clear Oil Free Moisturiser, £28.
6. Tailor Your Routine
While those five steps will give your skin everything it needs to look and feel healthy, there might be other areas you want to target depending on your concerns.
"Other ingredients you might want to consider adding to your routine include niacinamide or azelaic acid which are both good options for redness, spots and pigmentation," advises Dr Kluk. "Salicylic acid is another option if you're prone to oily skin or breakouts."
However, don't add too much too soon - and always look to how your skin feels to assess whether it's ready.
"Always add in one active ingredient at a time and only consider adding another if your skin is tolerating your current routine without any irritation," saysDr Kluk.
If you're steering clear of treatments but still want to boost your routine, an occasional mask can also make the world of difference. Try Faace's Tired Faace Mask, £22.50 for a powerful combination of vitamin C, vitamin A and caffeine to perk up dull skin, or if spots are an issue a clay mask can help. The Wake Skincare pink clay mask, £22.95, contains anti-inflammatory zinc oxide to help reduce blemishes and unclog pores.
Skin still red and sensitive? Check out the best colour-correcting products to calm, soothe and colour-correct your skin.