The Ultimate Pre-Wedding Skincare Routine for Glowing Skin
If there was ever a time to take up a good skincare routine, it's in the lead up to your wedding. Here's the ultimate expert guide to getting the best bridal skin of your life for the big day…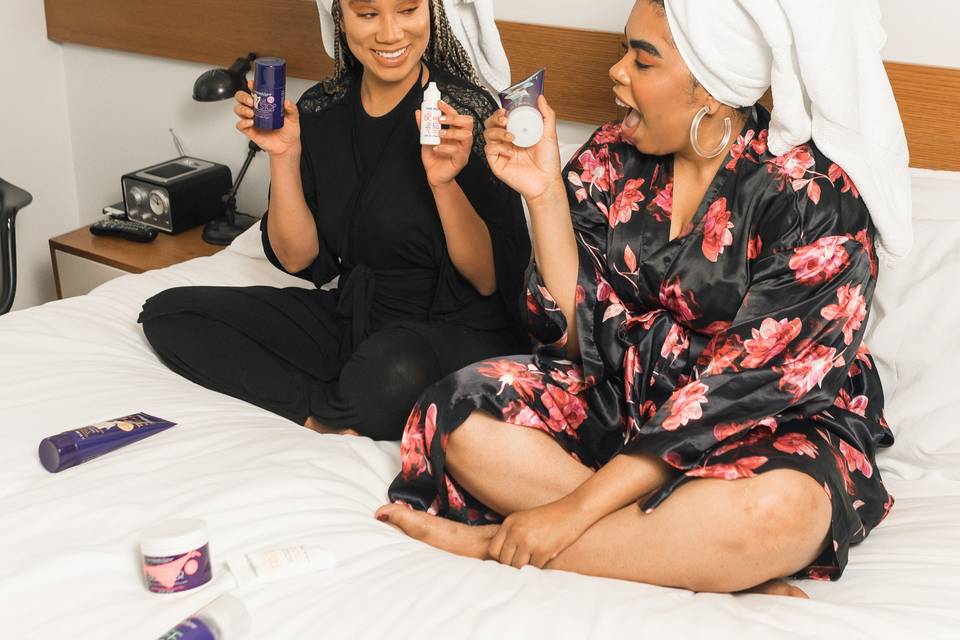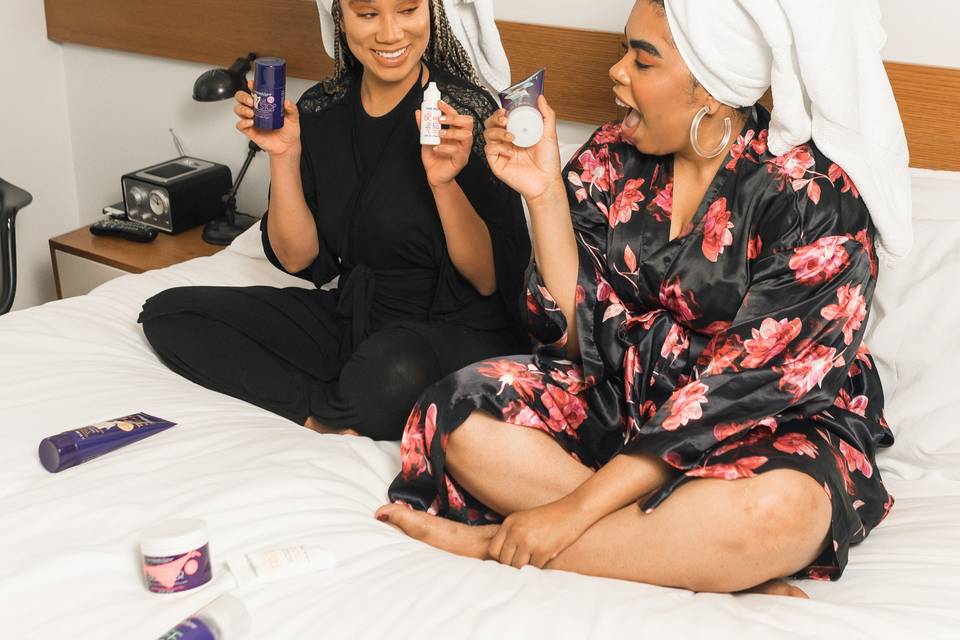 A pre-wedding skincare routine is essential for getting your skin looking its best ever ahead of your wedding day, but if you're entirely new to the world of skincare, it can seem like a baffling place.
From what a pre-wedding skincare routine look like, to how long it takes to get your skin in prime condition ahead of the big day to provide the perfect base for your wedding makeup, there's a lot to learn and if your skin has always been fine, you might ask yourself "Why do I need a pre-wedding skincare routine?" Let us fill you in.
"Having healthy-looking skin is an essential part of you feeling confident on the day," says facialist Abigail James, author of The Glow Plan. "However we often forget our skin and with potential mounting stress levels building up to the day it can really show on our faces."
How Long Does it Take to Get Your Skin Wedding-Ready?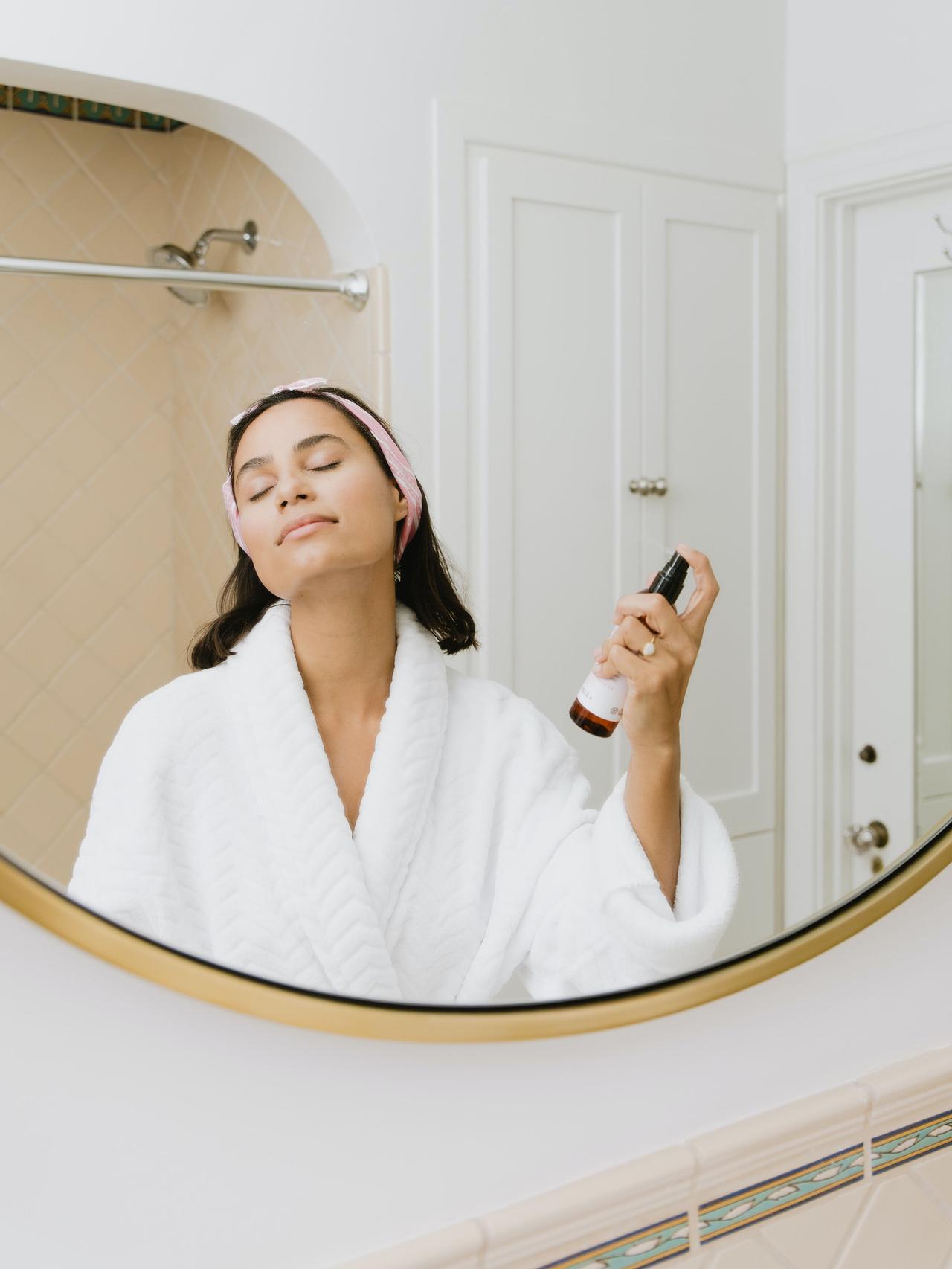 "If your skin generally behaves itself well and you're mainly hoping to look more glowy on your wedding day, I would probably say three months is enough time to get prepped," advises consultant dermatologist Dr Justine Kluk. "If you need help getting a skin condition, such as acne, under control, I would definitely leave more time; six months is the minimum I would realistically allow."
READ MORE: The Best Acne Products to Try Ahead of Your Wedding
Six months is how long Abigail James recommends too, but she agrees that three months can be fine. "Three months allows you to confidently make changes to your skincare routine and not worry about any adverse reactions," she says.
That said, if you only have a few weeks to go until the wedding, don't panic - there's plenty you can do to make visible changes in your skin. Makeup will always be there to rescue you if your complexion isn't looking tip-top on the day itself, but putting in the groundwork now will make your wedding makeup artist's job even easier.
"Many people want to achieve perfectly plump, glowing, clear skin," says facialist Rhian Truman, who has treated plenty of women in the lead up to their wedding. "The main aim is to get the skin in a really good place, so that on the day the individual isn't too dependent on makeup."
But remember, 'flawless' skin doesn't exist, and your partner and your guests are going to be in awe of how happy you look, not pointing out your smile lines or a rogue spot. All that matters is that you feel your best on your wedding day and being happy with the skin you're in can play a big part in that - so if a skin condition is causing you stress, doing some prep now could really pay off.
Here's the expert's guide to preparing your skin for your wedding and nailing that bridal glow.
How to Improve Your Skin Pre-Wedding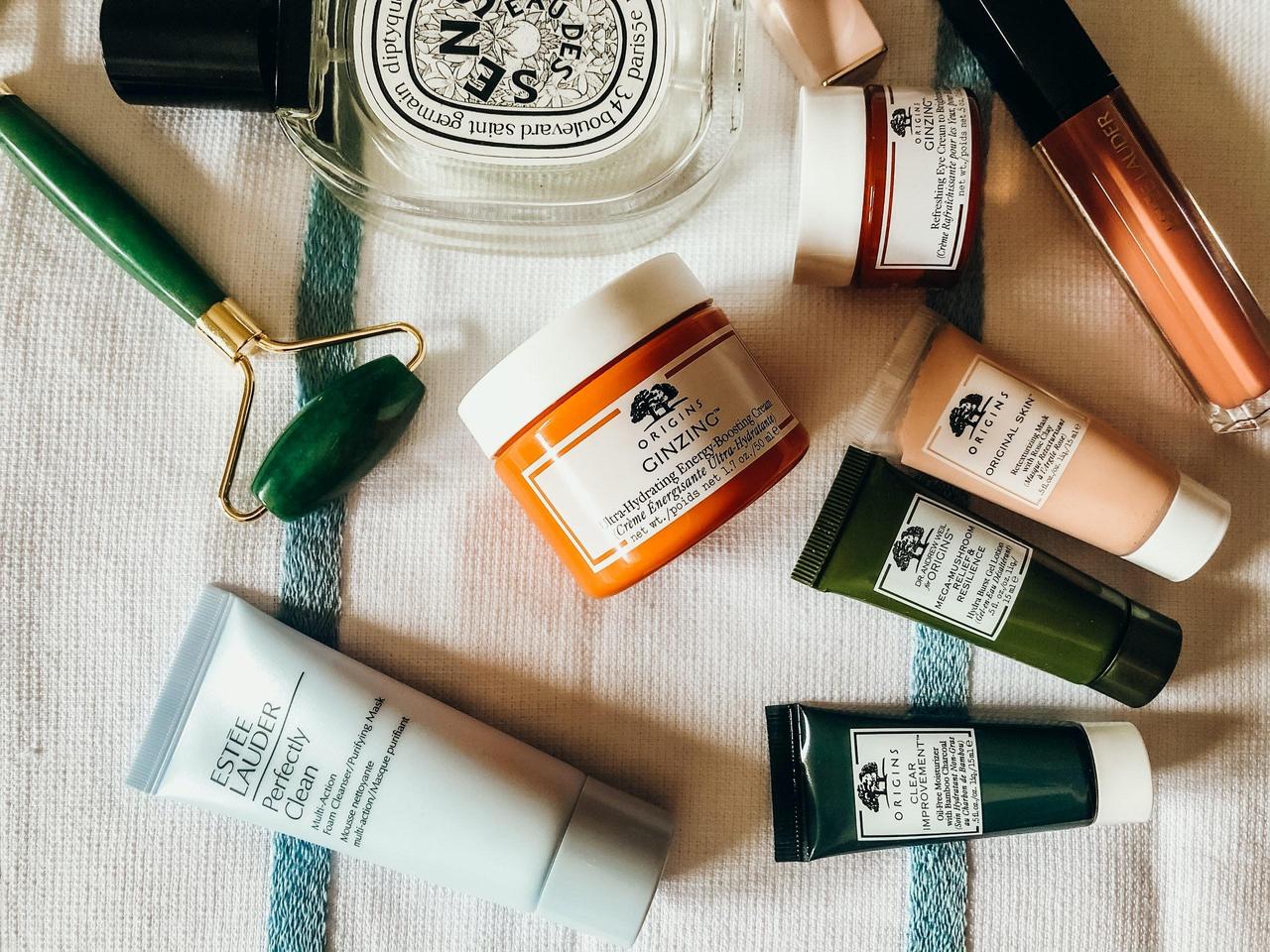 1. Stress Less
Easier said than done when you're waiting on errant RSVPs, but keeping a lid on any pre-wedding woes is key to a healthy complexion. A calmer mind leads to calmer skin. "It's easier said than done, but try not to stress - you don't want those cortisol levels to rise, resulting in pesky spots," warns Rhian.
READ MORE: How to Manage Stress Whilst Wedding Planning
Inflammatory conditions such as eczema can flare up with high stress levels, while sleepless nights will mean dull, lacklustre skin. "Sleep enables the body to reverse everyday free radical damage by replenishing energy, building new cells and repairing connective tissue. Because sleep is an ideal time for cellular renewal and overall repair for the skin and other organs, poor sleep is quite apparent in the complexion," explains Dr Howard Murad, Board Certified Dermatologist and Founder of Murad skincare.
A good skincare routine includes a healthy sleep routine, as well as anything that helps you to destress - be it exercise, meditation or delving into a good book in between the wedding planning.
2. Ask the Professionals
If you have no idea where to start, now's the time to seek help from the experts - they'll be able to talk you through a bespoke routine that will promise results. That could mean consulting a dermatologist if you're worried about a skin condition such as acne, eczema or rosacea, or perhaps starting to go for targeted treatments with your local beauty therapist.
"The run-up to a wedding might be a good time to consider clinic-based treatments to boost the outcomes of your at-home skincare routine," says Dr Kluk. "A course of chemical peels can help by reducing dark spots and increasing radiance. Micro-needling is great for plumping the skin and over the course of several months, can also reduce the appearance of acne scars."
For those whose skin is already behaving, it's all about maintenance: keep doing whatever it is that is working for you, and consider booking in some regular facials to enhance glow.
"I would suggest speaking to a holistic facial therapist at least six months before the wedding and working out a regular monthly routine of treatments," advises Ellie Gill, a holistic therapist specialising in natural facials. "They will also suggest which skincare products to be most suitable for your skin to use at home."
READ MORE: The Best Facial Cleansing Brushes for a Pre-Wedding Glow
3. Time Your Treatments Wisely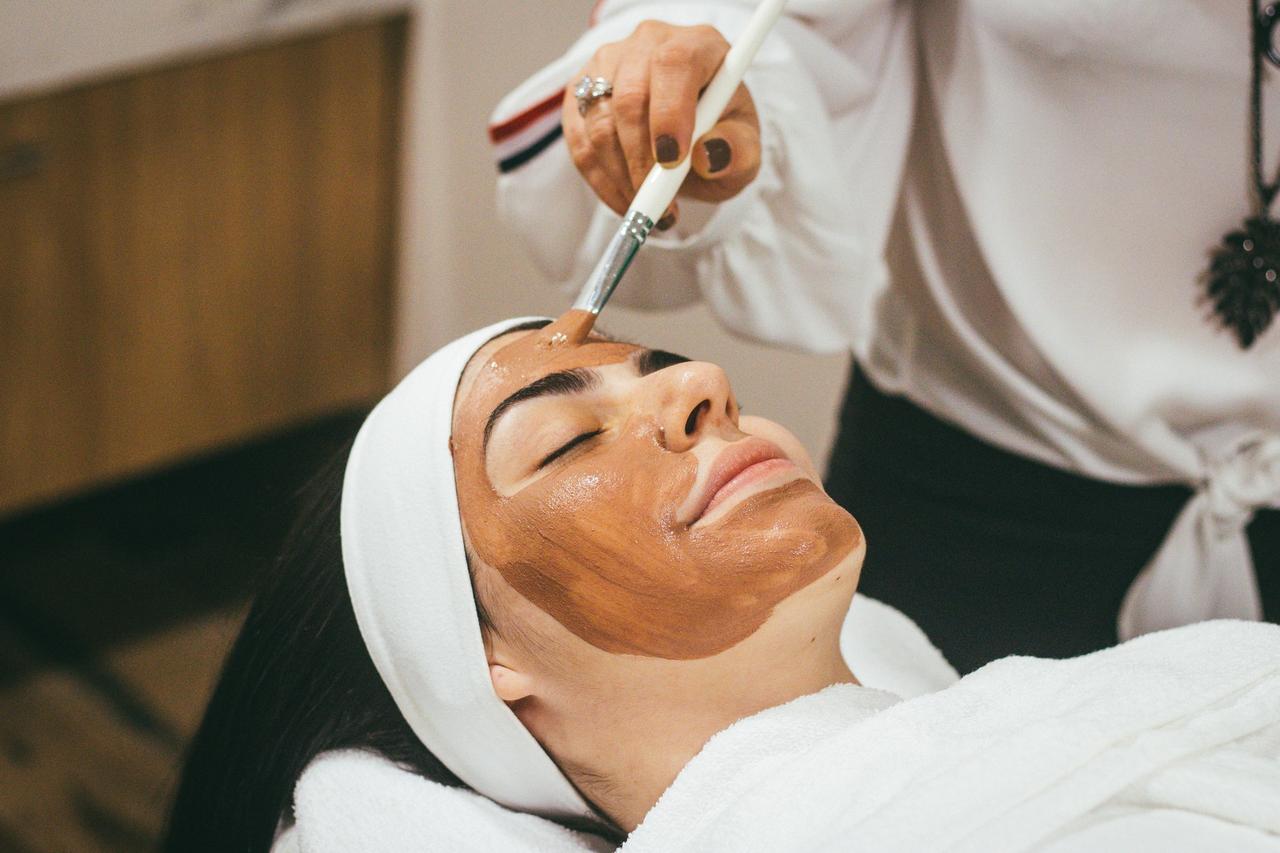 Before you book in for a full menu of skincare treatments, remember that timing is everything - and that you don't want to overdo it.
"A course of monthly facials, peels or needling treatments in the three months before the wedding can be really beneficial," notes Dr Kluk. "I wouldn't suddenly introduce a new treatment for the first time just before the wedding though, so if you've already had a couple beforehand and know that they suit you well, you can have greater confidence going forwards. I would still probably make sure the final treatment is one to two weeks before the actual wedding date so that you have time to recover from any downtime, without losing the wow factor that the treatment has provided."
If you want something the day before your wedding to amp up the glow last minute, Dr Cherry Armstrong of No23 Skin in Kensington, who is listed on booking app Treatwell, has a treatment suggestion. "We would always recommend going for a facial that provides a deep cleanse followed by hydration combined with LED light therapy. This combination delivers fresh and glowy skin pretty much instantly."
READ MORE: The Beauty Treatments to Avoid Before Your Wedding
4. Try Facial Massage
To sculpt and tone your face without any invasive treatments, facial massage is the answer.
"Face massage is an amazing trick you can do at home to boost your skin as well as find time to switch off and manage any stress levels and anxieties," says Abigail James.
You can join online sessions with sculpting pros Face Gym, who have an impressive range of tools to help you along the way, including a weighted face shaping ball, which can also help with stress-related teeth grinding.
If you'd rather put your face in the hands of a professional, many clinics offer facials with massage. "Massage-based facials boost the lymphatic system and circulation, helping to maintain that glow," advises Rhian. "When the massage technique is a little deeper, this can sculpt the muscles, improving facial definition. It's ideal to have a massaged-based facial as close to the big day as possible. I've even treated nearly-weds the night before."
5. Use an LED Face Mask for Glow
You'll likely have seen these (admittedly a bit scary-looking) face masks on Instagram. Everyone from Victoria Beckham to Kourtney Kardashian to Carey Mulligan love them – and they're regularly included in pre-red carpet facials to help with ​​fine lines, breakouts and hyperpigmentation. They take down redness and inflammation and give the skin a lovely rosy plumpness - and who doesn't want that for their wedding?
Before the Golden Globes last year, Carey Mulligan's makeup artist used an LED mask to smooth, calm and firm Carey's skin, while And Just Like That actress Krtistin Davis used one ahead of the premiere of the show.
The masks are quite the investment, normally costing over £200 (however this one from Look Fantastic is a relative steal at £129.99!), but they can be used daily for just ten minutes a session to boost your skin health. If you're busy and don't have time for facials, these are a great answer.
6. Treat Your Skin from Within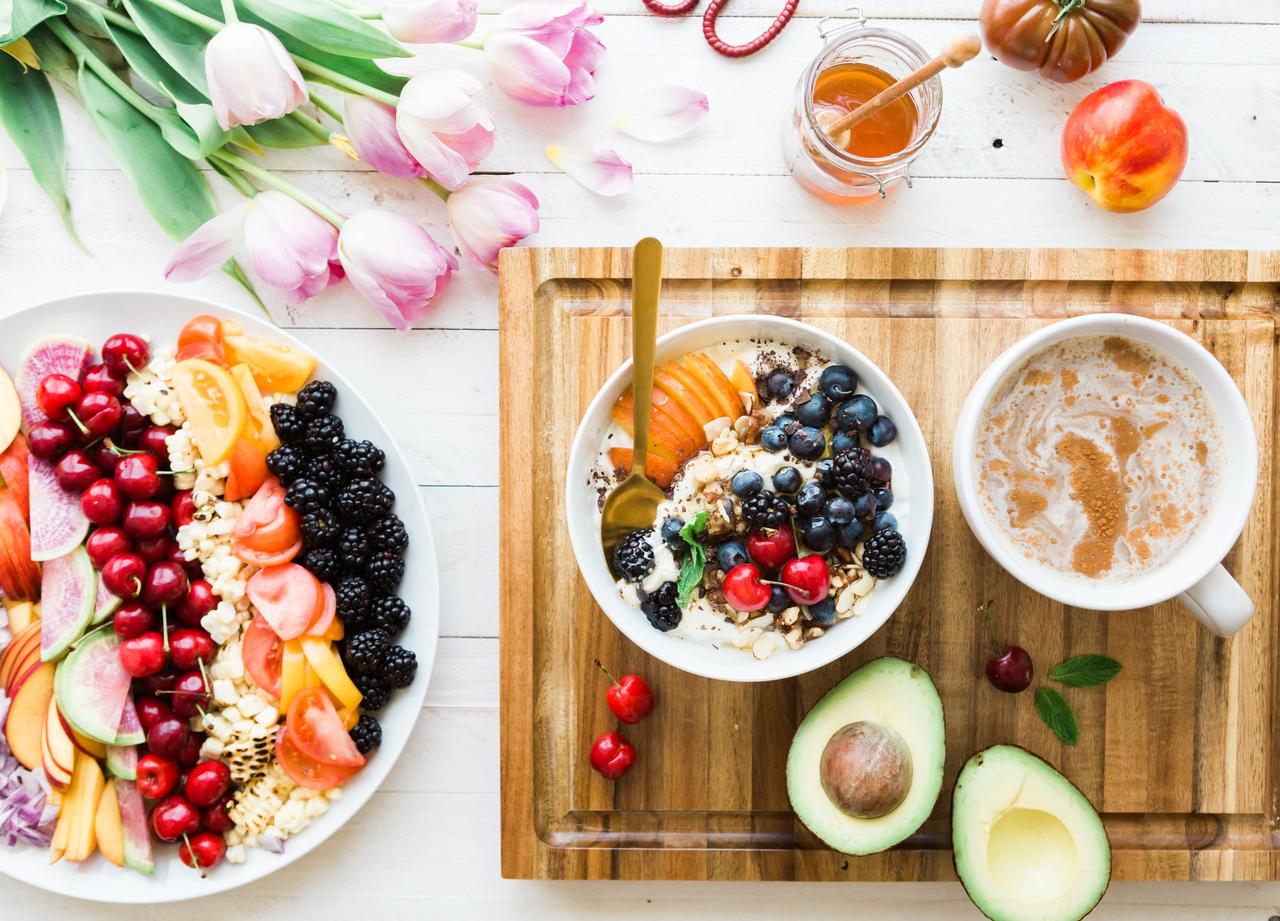 Eating well goes hand in hand with any products you're relying on for a radiant glow.
"The most effective way to look after your skin is through lifestyle and diet choices," stresses Ellie. "The skin is our largest organ and it gives us a picture of what is going on inside the body. Each individual is different, but I would suggest making sure you have a well-balanced diet with plenty of vegetables and probiotic, fermented foods."
Moderation is key, but you might want to save the alcohol indulgence until the day of the wedding - and make sure there's time for your skin (and head) to recover after a boozy hen do.
"Reducing sugary foods and drinks, high glycaemic index food (such as white bread, potatoes, white rice or pasta) and possibly also milk may reduce breakouts in some acne sufferers," advises Dr Kluk. "Have a think about whether any of these foods tend to cause problems for you and what happens if you reduce consumption of them for a few days, weeks or even a month."
READ MORE: What to Eat on the Morning of Your Wedding
7. Spot Check
So the week (or even the day) of your wedding has finally arrived, you've looked in the mirror and see all your hard work has paid off - except for one unexpected spot. What can you do?
"First and foremost, don't pick your skin," warns Dr Kluk. "If you do this and you get an infection, you might end up with a great big boil to conceal on your big day. Chopping and changing your entire routine in a panic might lead to even more spots, so stick to your skincare routine and add in an on-the-spot blemish treatment once daily. Products containing sulphur or salicylic acid are especially good for this."
Try French pharmacy brand SVR's Cicapeel Invisible On The Spot Astringent Gel, £11.50. It makes light work of even the angriest of blemishes.
Abigail James recommends icing the spot to take it down – if you want to feel a bit more glam than simply applying an ice cube to your face, try Lumity's Pro Ice Roller, £35, designed to take down redness and inflammation. Simply apply it to breakouts and watch it work its magic. Unlike an ice cube, you won't be left with drips running down your face.
Your Step-by-Step Pre-Wedding Skincare Routine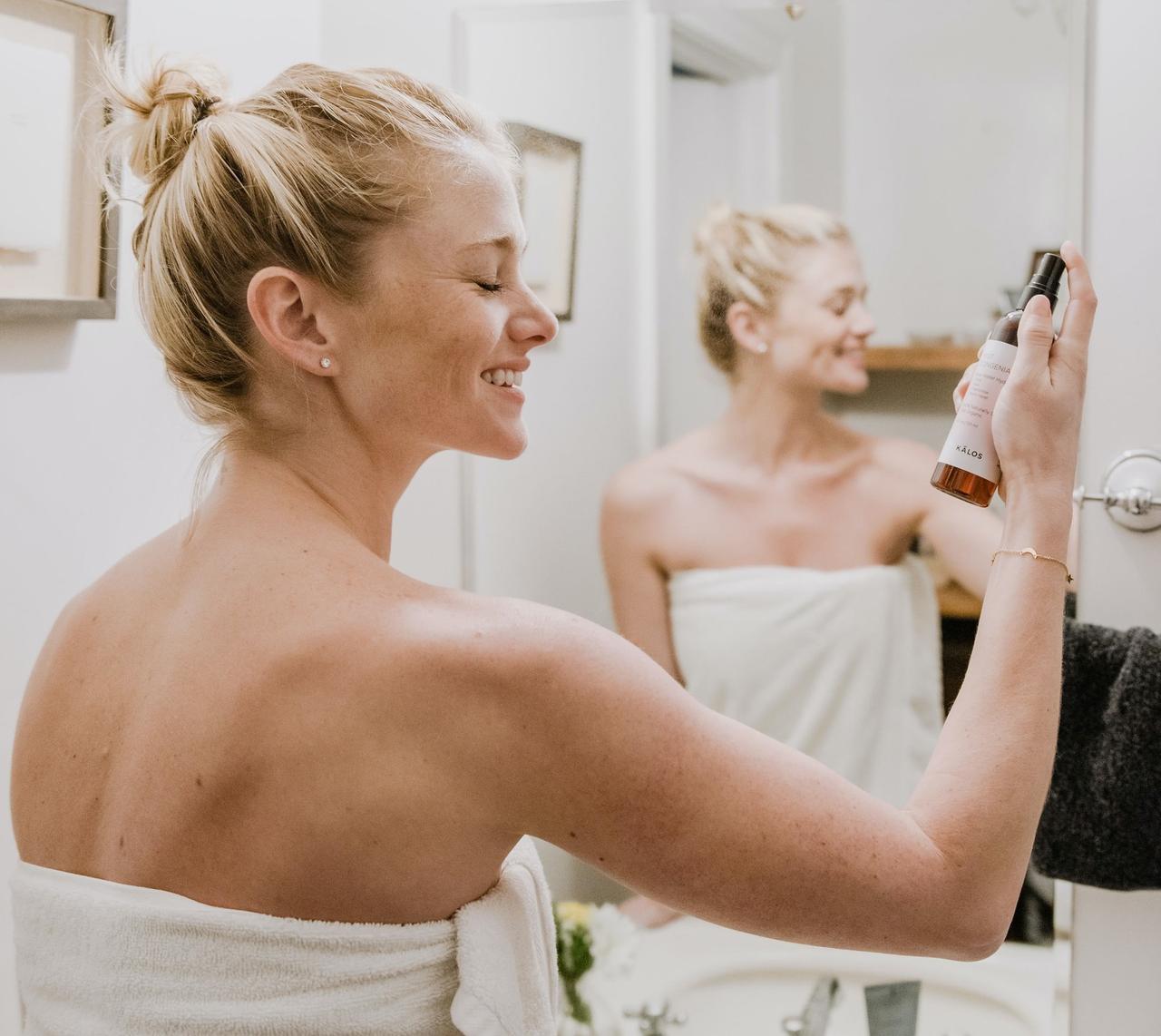 So you're eating well, ditching the stress and having regular treatments with an expert - but what should your at-home skincare routine look like?
"Begin following a skincare routine tailored to your specific skincare concerns," Dr Murad advises. "Look for products that include antioxidants, anti-inflammatories and hydrators to support and enhance the skin's barrier function and protect cells from environmental damage and dehydration."
Dermatologists and facialists all agree that a regular, simple but effective routine is the key to better skin; don't introduce new products right before the wedding. Here's what the skincare pros suggest…
READ MORE: Your Ultimate Wedding Beauty Countdown
1. Cleanse
Cleansing properly is the foundation of all good skincare routines. You'll likely have your favourite already, but if you're only using a micellar water or giving your face a scrub in the shower then you'll need to change tactics. Dr Kluk recommends using a gentle cream or gel cleanser morning and night to keep skin looking and feeling fresh - try La Roche-Posay Toleriane Dermo Cleanser, £12.50 or Dr Sam's Flawless Cleanser, £16, together with a flannel or microfibre face cloth.
2. Brighten
In the morning, once you've cleansed, Dr Kluk recommends applying a brightening vitamin C serum to help even out skin tone. Serums are the hardest-working part of any routine, and vitamin C provides antioxidant protection to help boost radiance - ​​try Skin Proud's Bright Boost - 2% Vitamin C Serum, £12.95 as an intro to the ingredient, or for a stronger formula containing glycolic acid try Murad Vita-C Glycolic Brightening Serum, £72.
READ MORE: 15 Beauty Habits to Start Now
3. Protect
No skincare routine will give you a glowing and healthy complexion unless it comes with a dose of sun protection - especially if you're applying products containing vitamin C, or using retinols at night. Dr Kluk recommends using a broad spectrum SPF50 UVA/UVB sunscreen in the morning after your serum.
"If pigmentation is an issue make sure your sunscreen contains extended protection against visible light, for example iron oxides," advises Dr Kluk.
Try the Ultrasun SPF 50+ Anti-Pollution Face Fluid, £28 - its lightweight texture means it won't feel clogging on the skin, and it's free from perfume so even the most sensitive can use it.
4. Exfoliate
Step away from the grainy scrubs. When it comes to removing dead skin cells and gently buffing the skin to leave it looking brighter, gentle acid exfoliants are key. Add this step into your evening routine, but don't overdo it. "Don't go over the top with the at home exfoliation," cautions Abigail James. "This might very well upset your skin, make you sensitive and or breakout."
"The skin has a thin protective film called the acid mantle - this can easily get disrupted when we over-exfoliate or use harsh cleansers," warns Ellie. "This is one of the most common mistakes I see my clients making before they come to see me. It can lead to all sorts of issues like redness, flakiness or spots."
Once you've cleansed, Dr Kluk recommends adding a skin-smoothing product that uses glycolic acid or retinol to really see results. "These are both chemical exfoliators so they remove dead skin cells, reviving a dull complexion and over many months can also make the skin firmer and less wrinkled," she explains. One of the most popular products for this step is the cult Pixi Glow Tonic, £18, which uses 5% glycolic acid to tone and brighten.
READ MORE: Beautiful Wedding Makeup Ideas for Black Skin
5. Soothe and Moisturise
While your serums do all the heavy lifting, plenty of hydration and moisturising will keep your skin happy and add an element of protection. It's not about choosing the most expensive cream, but one that will look after your skin and plump it up to support it as you throw your more targeted treatments at it.
Sensitive types will get on well with Avene or La Roche-Posay, or Kiehl's Ultra Facial Cream, £28.50, is an unbeatable all-rounder. For oilier skins prone to breakouts, try Paula's Choice Clear Oil Free Moisturiser, £28.
6. Tailor Your Routine
While those five steps will give your skin everything it needs to look and feel healthy, there might be other areas you want to target depending on your concerns.
"Other ingredients you might want to consider adding to your routine include niacinamide or azelaic acid which are both good options for redness, spots and pigmentation," advises Dr Kluk. "Salicylic acid is another option if you're prone to oily skin or breakouts."
However, don't add too much too soon - and always look at how your skin feels to assess whether it's ready.
"Always add in one active ingredient at a time and only consider adding another if your skin is tolerating your current routine without any irritation," says Dr Kluk.
READ MORE: The Best Charlotte Tilbury Products for Your Wedding
Your At Home Skincare Tool Kit
Choosing skincare products is a personal choice - either you know what agrees with your skin, or a professional will advise you. But skincare tools are a bit different. For suits-all at home tools these are the gadgets we recommend, especially for busy nearly-weds who don't have the time (or budget) to book in for regular in-salon facials.
For Glowing Skin: Current Body LED Mask, £279
Use this flexible mask for 10 minutes a day and not only will you feel calmer and more positive (users swear by LED masks to help ease symptoms of SAD), your skin will be clearer, brighter and plumper.
It's comfortable to wear, you can slip it on when you're watching TV or putting on the washing, and it doesn't need to be plugged in, so you can go about your business, making it one of the most convenient face masks out there .
You can also get similar LED masks for your neck and décolletage to target redness and wrinkles in those areas, if you're wearing a wedding dress with a plunging neckline.
For Toned Skin: Face Gym Weighted Ball, £25
Tried and tested by Holly Willoughby on This Morning, this weighted ball was designed to relieve muscle tension and tone your face by improving circulation, supporting lymphatic drainage and cell renewal and aiding collagen production. It comes with a QR code that you scan for easy to follow tutorials.
Fans also say that it helps with jaw tension and stress-related teeth grinding, so it's well worth a try it wedding planning woes are getting on top of you.
For Taking Down Spots: Lumity Pro Ice Roller, £35
Keep this roller in the freezer and apply it to angry breakouts to take the redness out of spots. It's also great for taking down under eye puffiness caused by sleepless nights.
For Dry Eyes: Peep Club Eye Wand Heated Massager, £60
This nifty tool was created to ease dry eyes caused by too much screen time in lockdown but it's also great for eliminating puffiness. It uses heat, gentle massage and LED light to breathe new life into dry, tired eyes -– especially handy if you've been staring at a wedding spreadsheet for hours on end. You only need to use it for a couple of minutes a day to see the results.
Sorted your skincare? Check out our round up of the best natural wedding makeup looks to inspire you.