17 Best Wedding Makeup Ideas for Black Brides
The Black wedding makeup inspiration that'll blow you away, whether you love subtle makeup or want to make a statement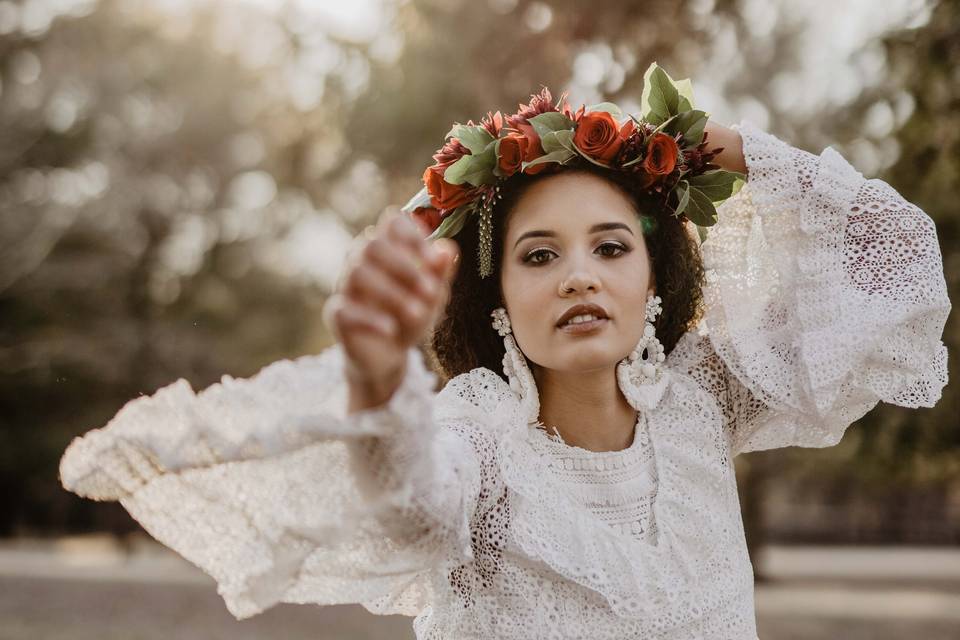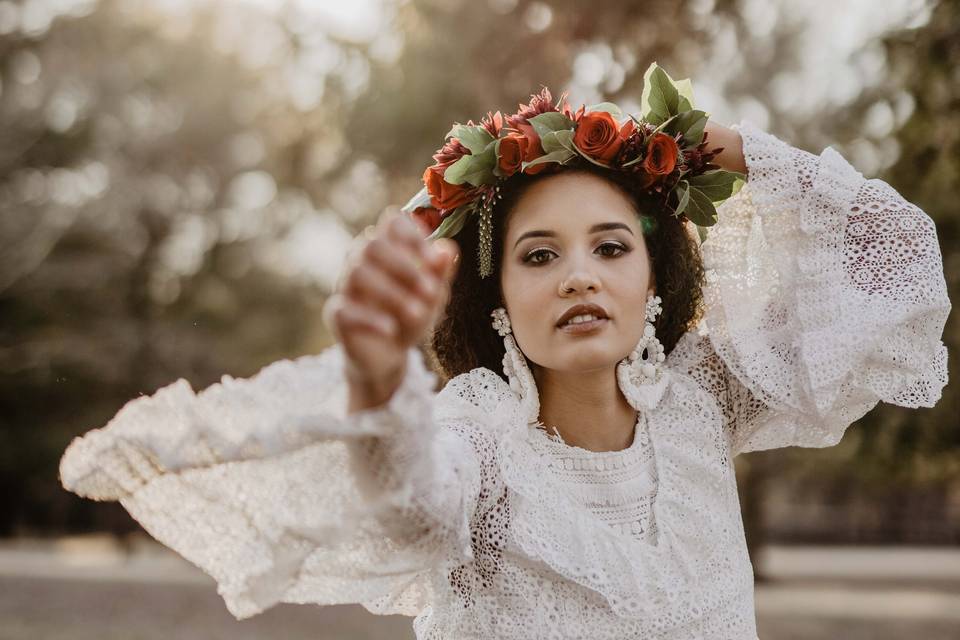 As a self-titled melanin specialist, pro makeup-artist and bridal makeup expert Joy Adenuga knows a thing or two about creating incredible wedding makeup that suits every taste and vibe, not to mention shade of Black skin. It may surprise you then, that her golden wedding makeup rule actually has nothing to do with makeup at all:
"I always begin bridal makeup consultations by checking what brides are planning to do to take care of their skin. Smooth, well-hydrated skin will not only assist me in making makeup look immaculate on the big day but it'll also add longevity to every look, whether subtle and classic or more unusual."
Once you've got your pre-wedding skincare regime down, begin experimenting with looks you love. Joy cites Pinterest boards as a handy literal springboard for exploring possible looks and finding inspiration, but she urges you not to lose yourself in the Pinning process:
"A timeless makeup look that fits with your style and enhances your unique features is always the best choice. As many people will likely remind you, your wedding day pictures last a lifetime so take some time to work out what makes you feel great (and what doesn't)."
As for identifying a makeup artist who can bring your vision to life, Joy advocates not sealing the deal until you've explored their work to date:
"Look for a portfolio featuring real brides, plus testimonials from past clients. Don't be afraid to clarify exactly what you like and dislike both before the makeup trial and afterwards either."
Good to go? Joy underlines the importance of a quick catch-up with your makeup artist in the run-up to the main event:
"Ensure that logistics of the wedding day are locked in before the big day to make your wedding morning as relaxing as possible. Brief your makeup artist regarding exact locations, timings and how long you'll need them to stay, particularly if you're planning touch-ups during the ceremony or a change of look."
If you're looking to do your own wedding makeup, put your questions to a makeup artist by way of a virtual consultation with a Bobbi Brown Pro. There's no definitive bridal beauty look for everyone – don't feel pressure to paint by numbers or conform to what's expected. It's your time to shine (or not – matte is all good too) so check out the wedding makeup ideas below but always stick to your guns.
READ MORE:
1. Statement Lashes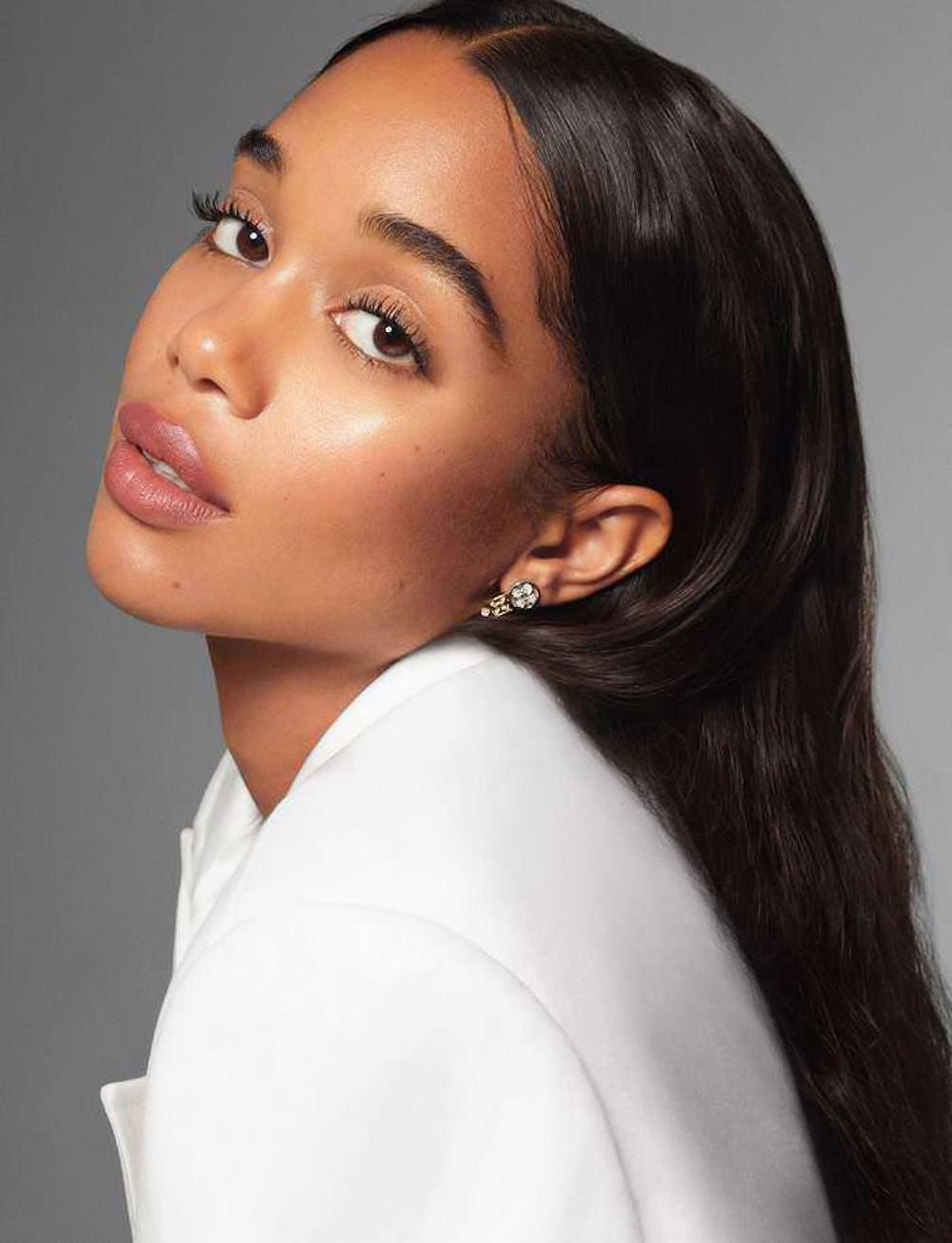 Whether you've invested in eyelash extensions before your wedding day, opted for a curl and tint treatment such as LVL or have simply discovered a knockout curling mascara (best make that waterproof), making dramatic lashes the focus is not only timelessly beautiful but saves you from having to do too many touch-ups as the party gets going. Just ensure that at least someone in the bridal party has the Kleenex to hand in case waterworks make your lashes wilt.
2. Coral Blush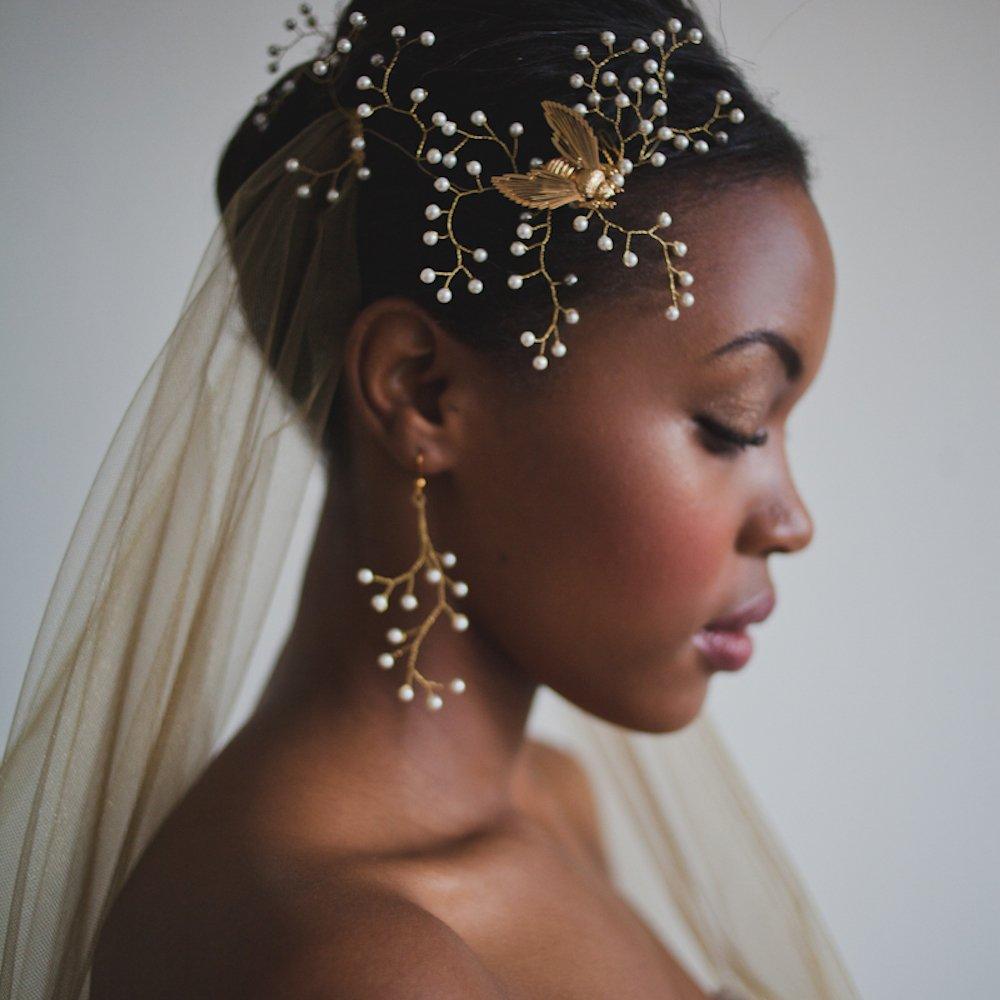 Blushing bride clichés aside, a coral-hued blusher looks incredible on Black skin. A pop on each cheek will mimic eight hours of sleep even if pre-wedding nerves stole your slumber and applying a light layer of the same shade to your lips is a low-maintenance, long-lasting way to inject colour and warmth. Pick a powder blusher for extra staying power.
3. Goldeneye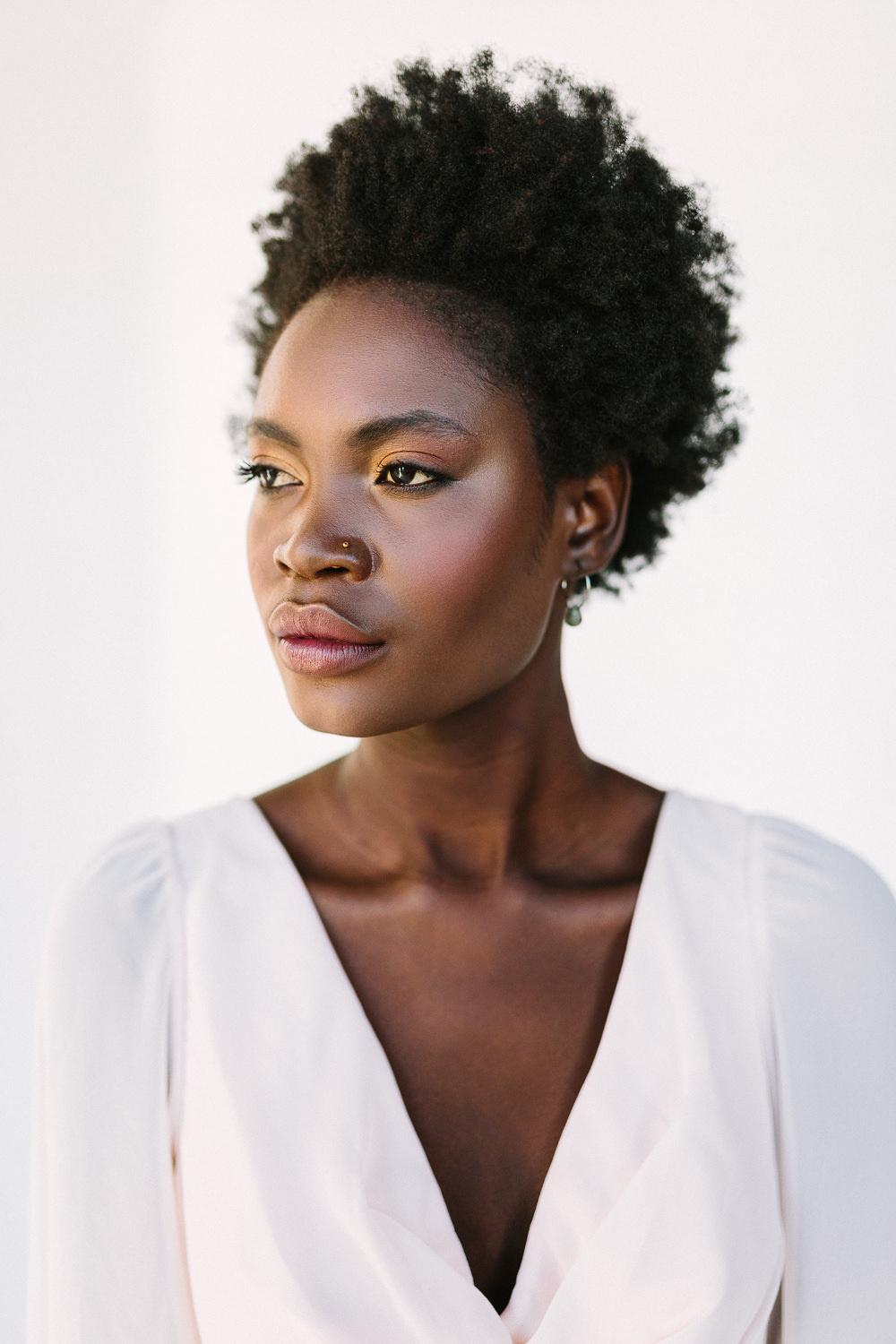 A gilded eye goes with everything and it's especially apt if you're wearing gold jewellery on the day or have gold accents in your wedding colour palette. Wearing a one note metallic also means that you don't have to be too precise with application - just blend it out towards the brow bone with a fluffy eyeshadow brush. Team with sooty liner worked closely into lashes, a generous lick of mascara and a deep pink toned blusher.
4. No Makeup Makeup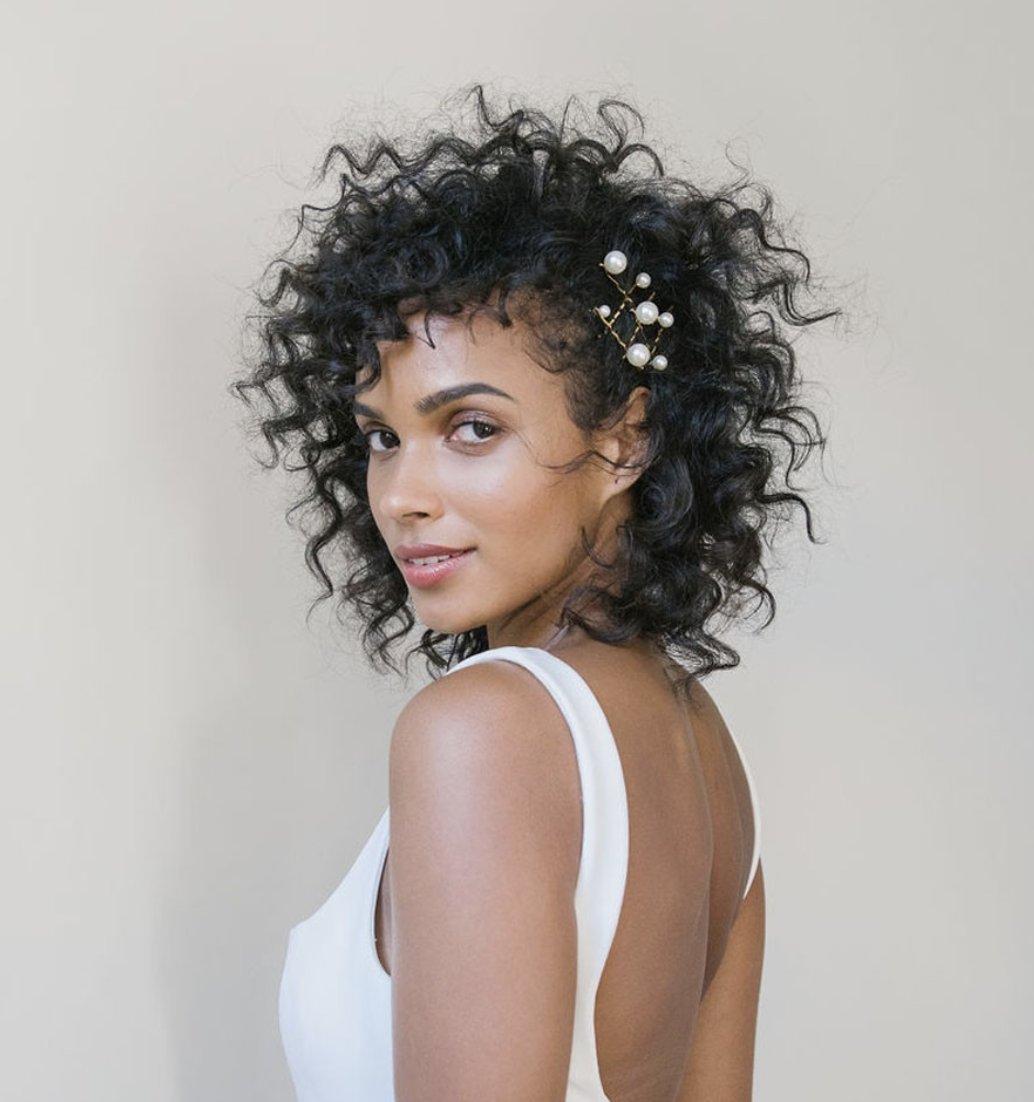 A fresh-faced makeup look provides a cool contrast to a dramatic hair accessory or embellished wedding dress. Regular facials in the run-up will help to keep skin hydrated and glowing while a soft pink lip and lightly defined bronze eye subtly enhance your features.
5. Sheer Base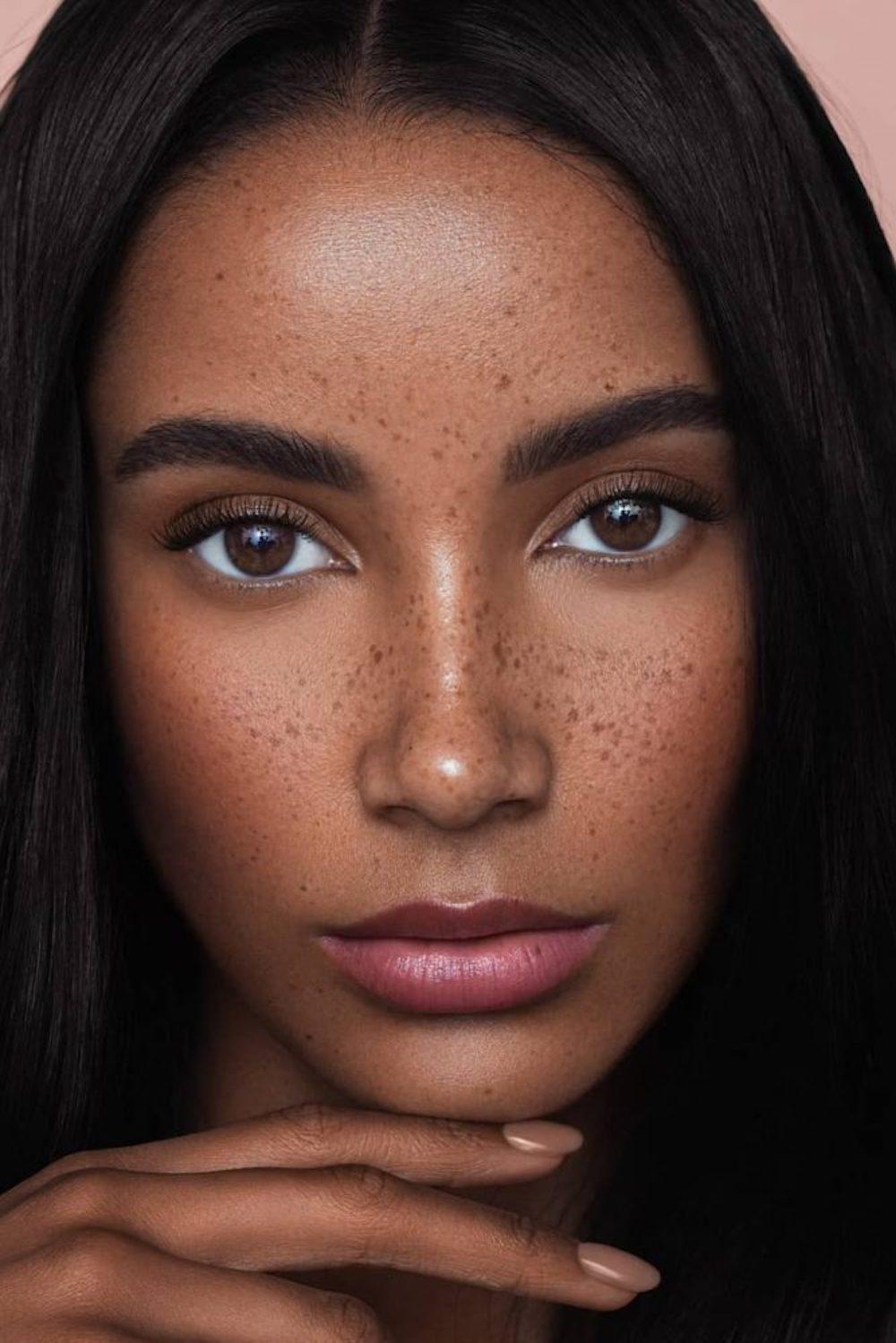 Got freckles? Make like Meghan Markle and let them shine through on your wedding day. Fluffy brows, blusher and a satin-finish rose lipstick will complete your Duchess of Sussex inspired bridal look.
6. Glossy Lip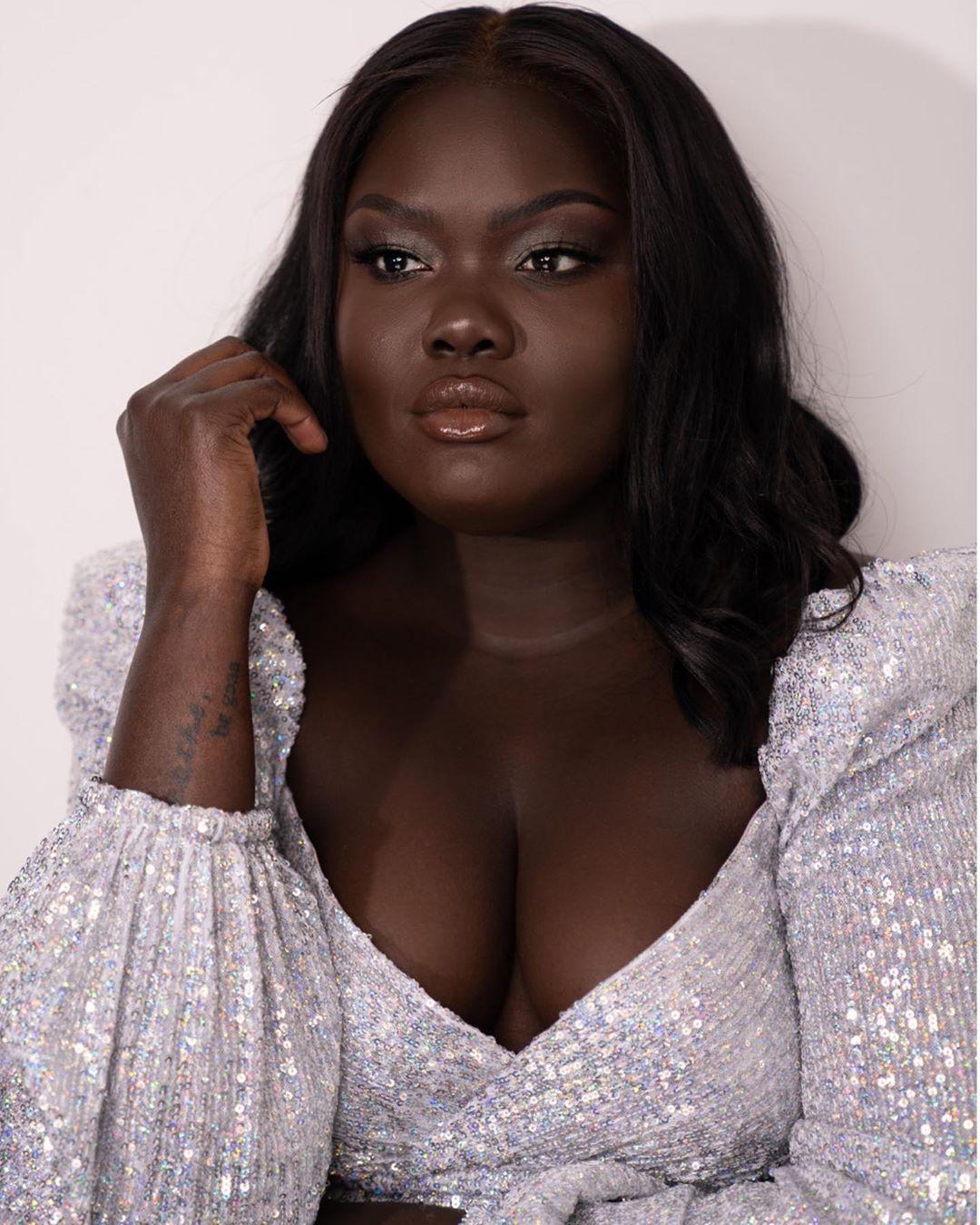 A high-shine lip will catch the light from canapés to dancefloor. Keep it to hand for regular reapplications, particularly when you're doing lots of kissing/ eating/ chatting during the ceremony, meal and photos. Team a translucent lip gloss (MAC Lipglass, £16.50, is an oldie but a goodie) with a metallic liquid eyeshadow for a disco effect once the lights go down.
READ MORE: A Guide to At-Home Teeth Whitening
7. Glossy Lids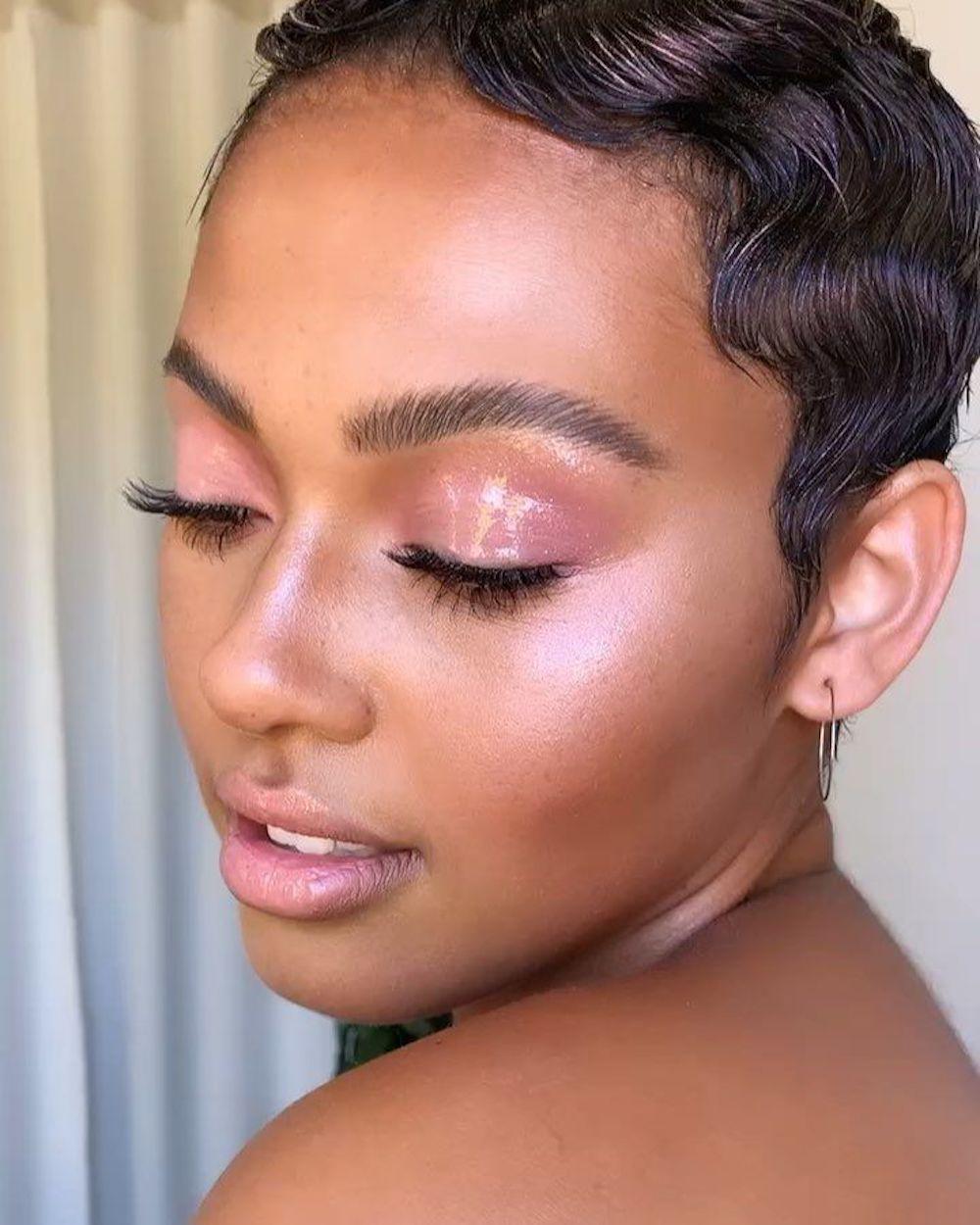 Vinyl lids and high-impact lashes make for a quite literally slick look. If you're partial to a glossy eye day to day then go forth and glimmer – if you're yet to experiment just note that it can prove a little sticky and requires touch-ups, but upping the ante is super easy to achieve sans mirror.
8. Colour Pop Lids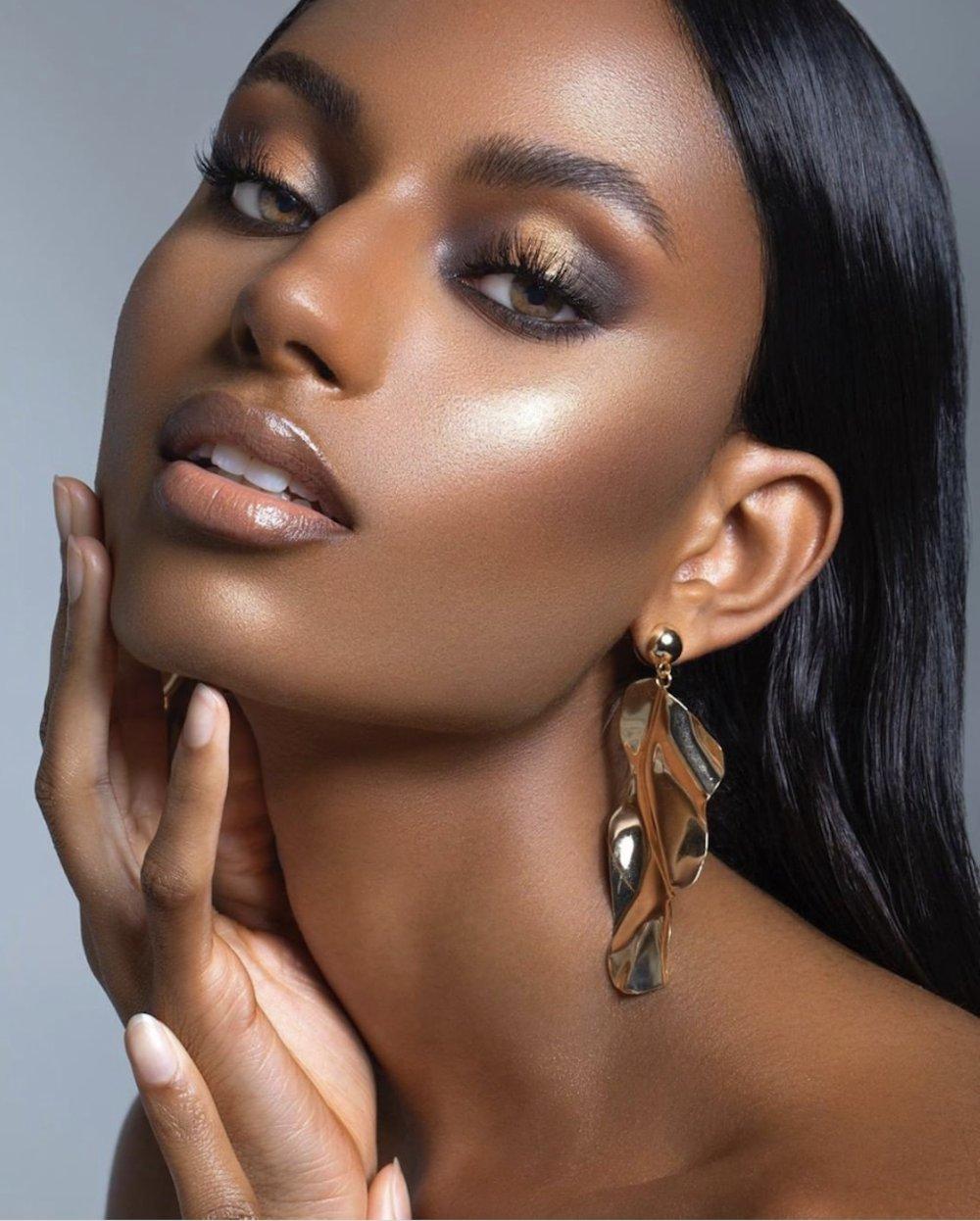 A fresh twist on a traditional smokey eye, adding a smudge of gold eyeshadow to the centre of the lid makes eyes look wider. Any lighter toned shadow will achieve this effect so ask your wedding make-up artist for advice depending on your base shadow colour.
9. Inner Eye Highlighter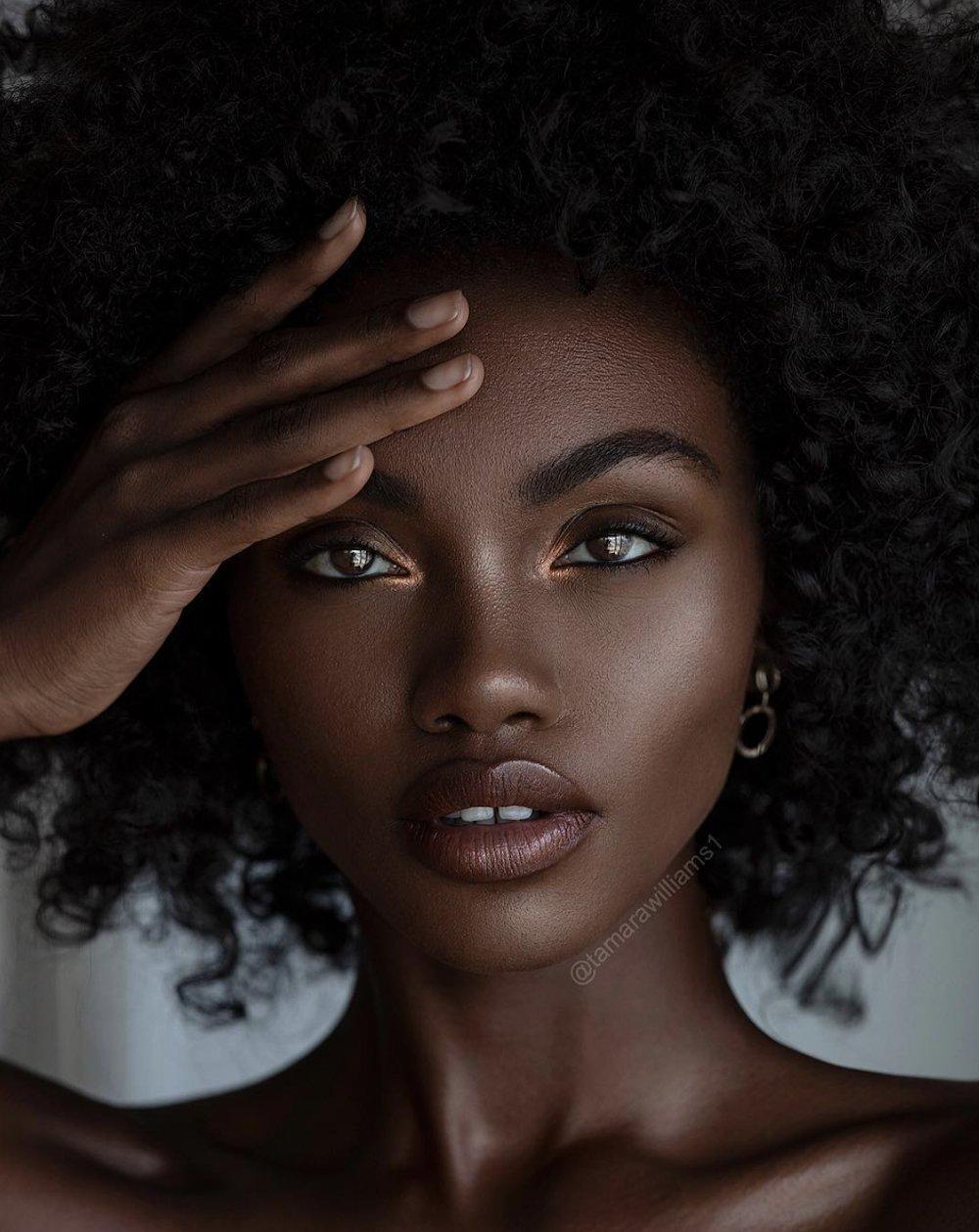 Shift a metallic shade to the inner corner of the eye for an easy statement look that makes eyes look wide awake – handy if you didn't clock much sleep the night before your wedding.
10. Red Lip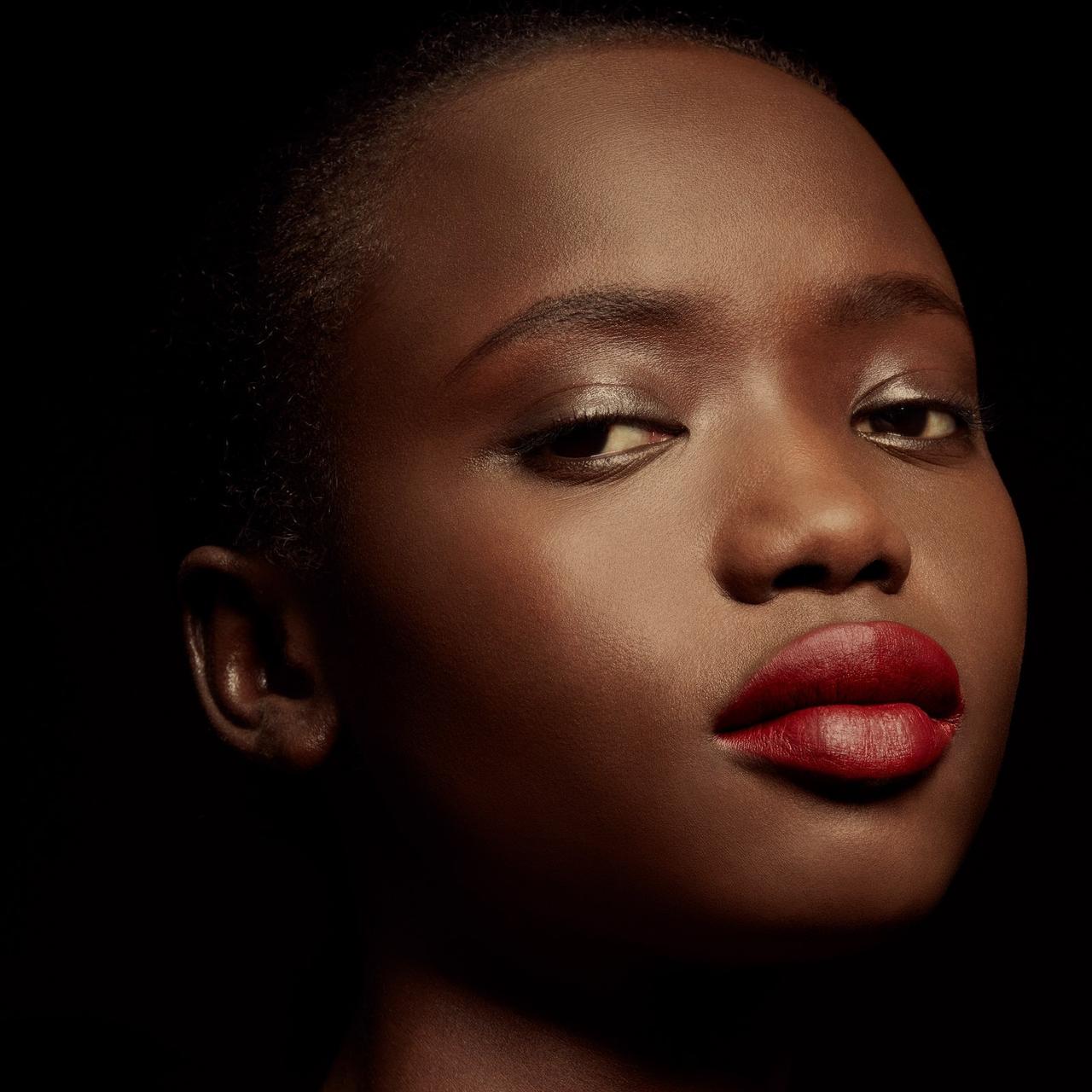 If a red lip is your makeup go-to, why change it up on your wedding day? A matte formula will stick fast – make sure that you exfoliate lips the night before to create a smooth canvas and prime lips all over with a matching red lip liner for longevity and to prevent bleeding. Finally, keep your trusty red lipstick with you for post-kiss top-ups.
READ MORE: 15 of the Best Primers for Flawless Wedding Makeup
11. Orange Lip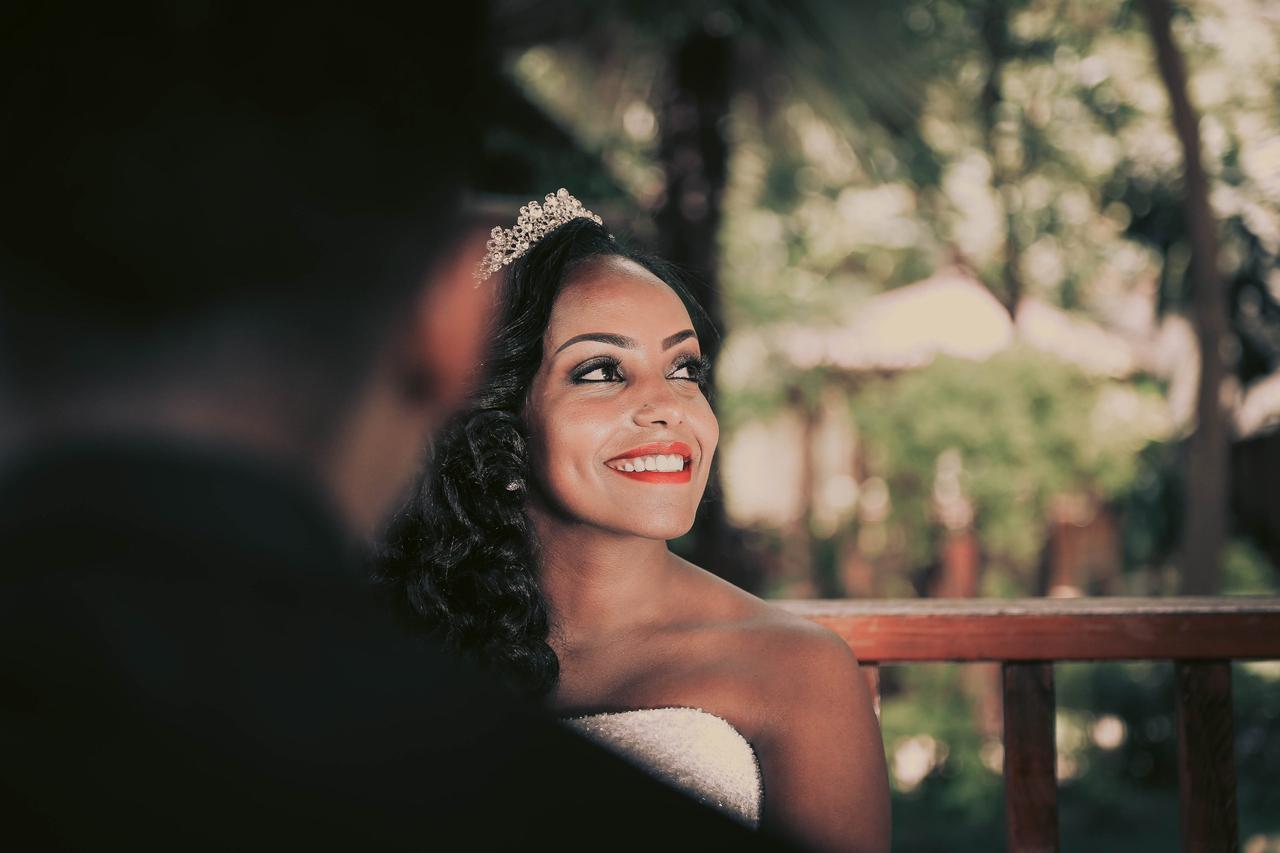 A zingy, energising alternative to a classic red lipstick, orange looks awesome against dark skin tones and brings the sunshine in from the get-go – even if your wedding day is greyer than you hoped for.
12. Jewel-toned Eyeshadow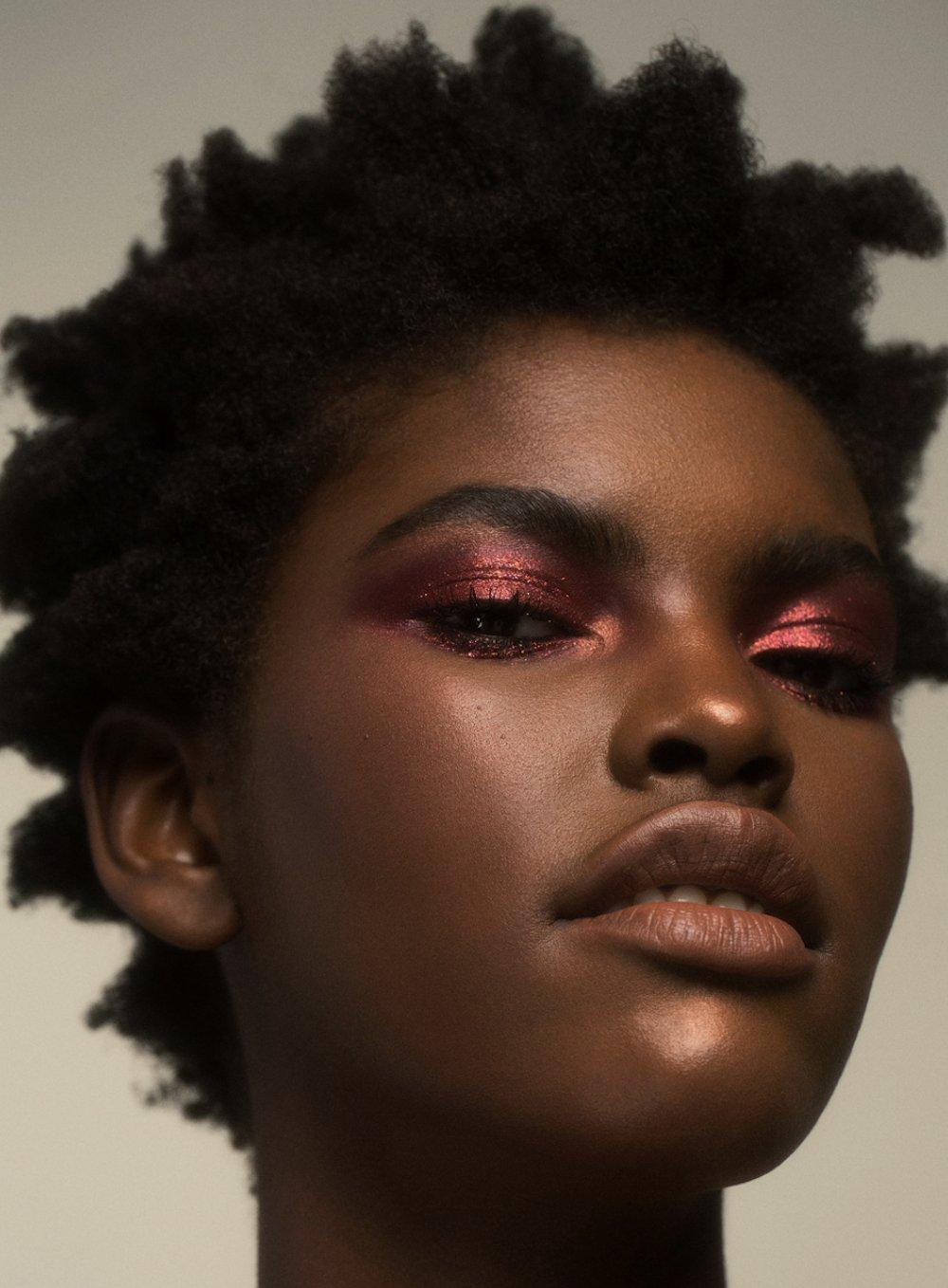 Red eyes may not exactly be the first bridal makeup look that springs to mind, but hear us out. This glimmering ruby shade is beautifully striking and all the more magical thanks to the fact that the application isn't too precise around the edges – keep colour intense at the centre of the eyelid and blend it out around the brow bone and under the eyes for an ethereal effect. Non-traditional brides take note.
13. Subtle Metallics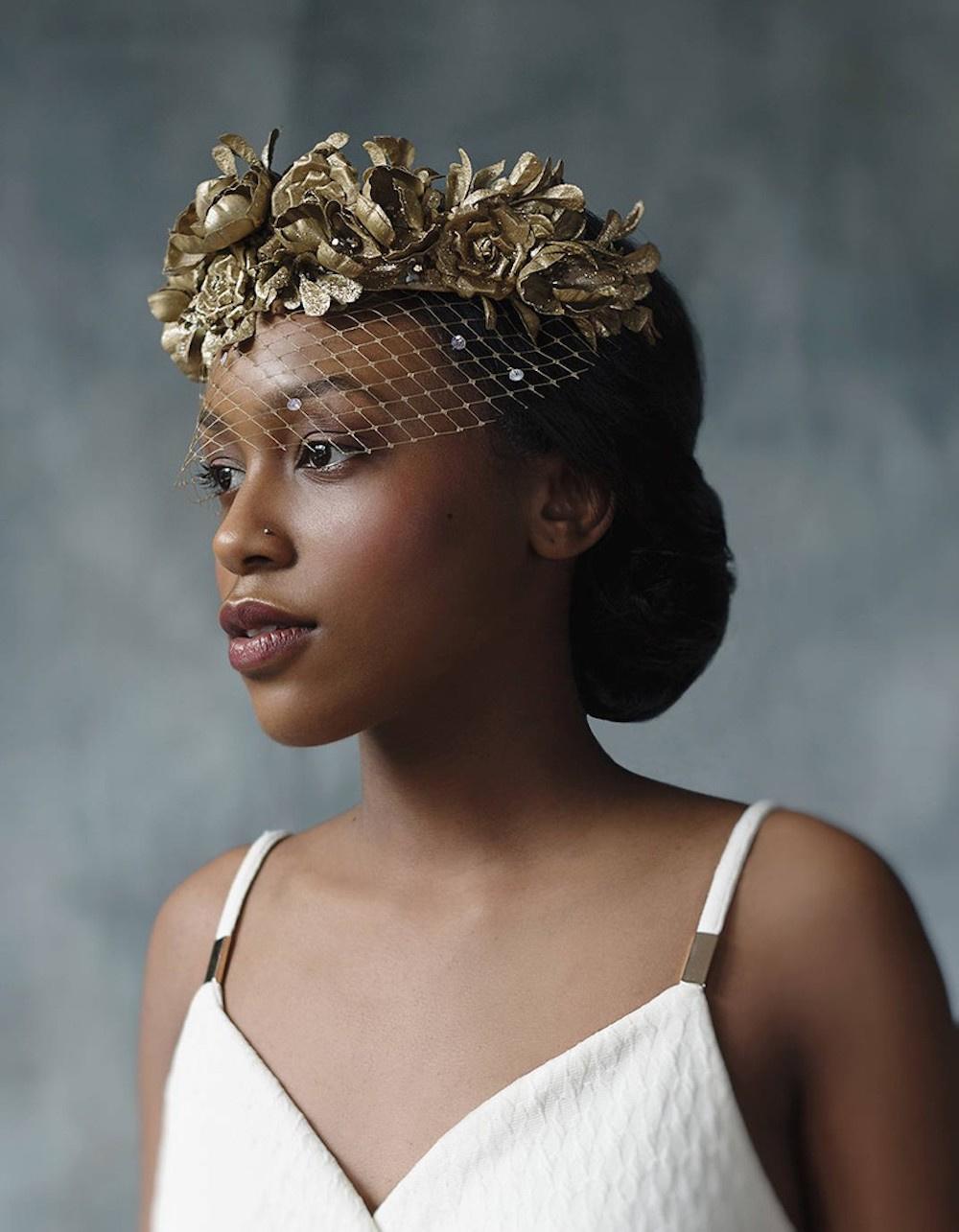 Love a bit of shine but don't fancy vivid colour? A subtle silvery glaze over lips and neutral hued metallic eyeshadow (use your natural skin tone as a guide) creates a tonal sheen that lights up skin in an instant.
14. Smokey Eye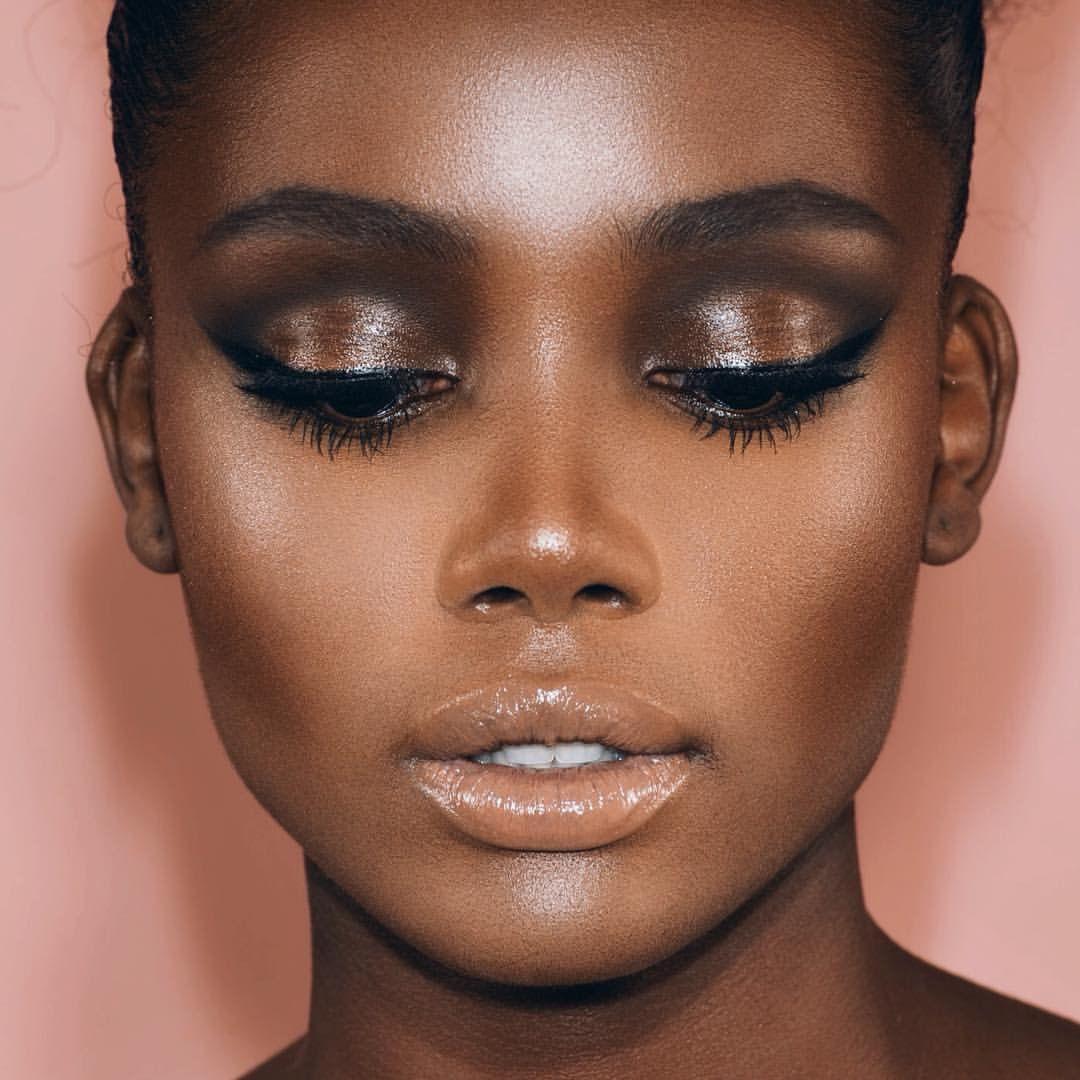 Bronze and deep chocolate shadows teamed with sooty liner and lashings of mascara is a look that stands both the test of time in terms of beauty trends and sticking it out for the duration of your wedding day (it'll go in a flash but you'll need your makeup to stand firm). An expertly executed smokey eye looks incredible on everyone – just give it a road test during your wedding makeup trial to make sure that you're happy with the level of intensity.
READ MORE: 15 Beauty Habits to Start Now Before Your Big Day
15. Low-key Glow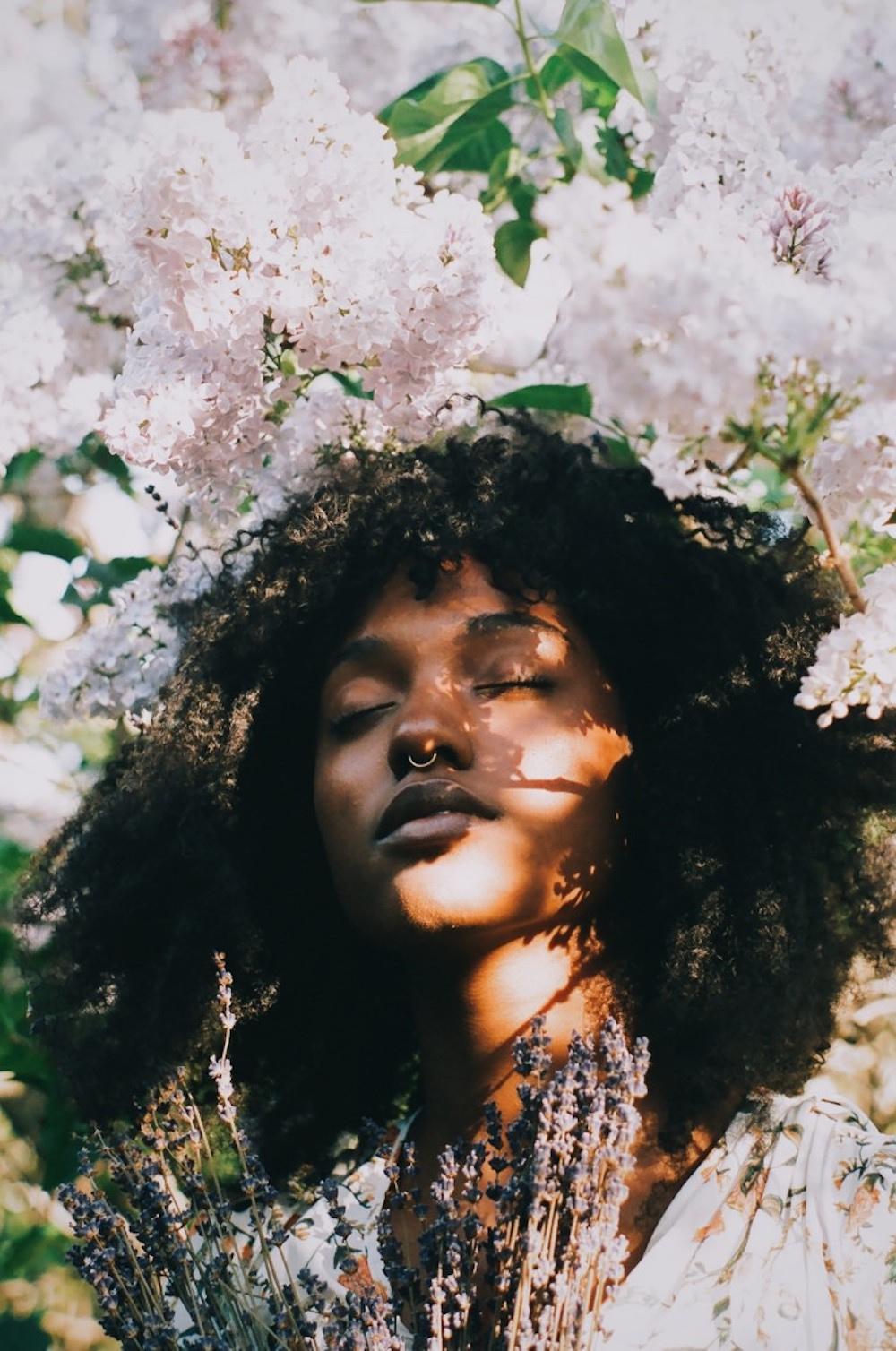 Combine a velvety matte t-zone with a translucent glow across cheeks and lids – Becca Shimmering Skin Perfector in Chocolate Geode, £30, will ensure that the light hits just right. Cherry blossom backdrop optional.
16. Brow Highlight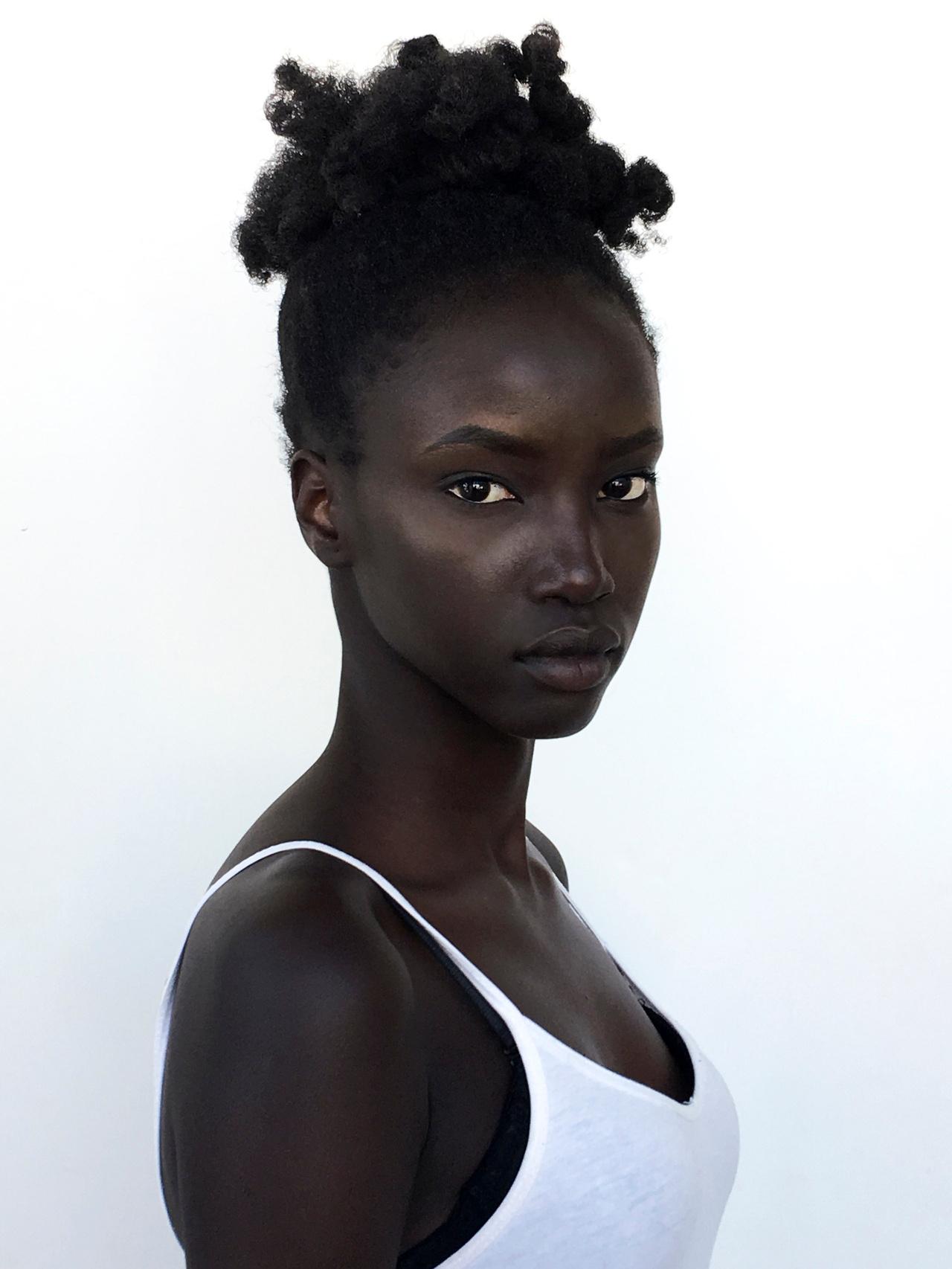 Speaking of highlighter, a dab of gold around the brow and cheekbones will give Black skin an instant lift. Apply Fenty Killawatt Freestyle Highlighter in Trophy Wife, £28, with a fan brush for seamless, diffused application that will big up your bone structure in the very best way.
17. Coming Up Roses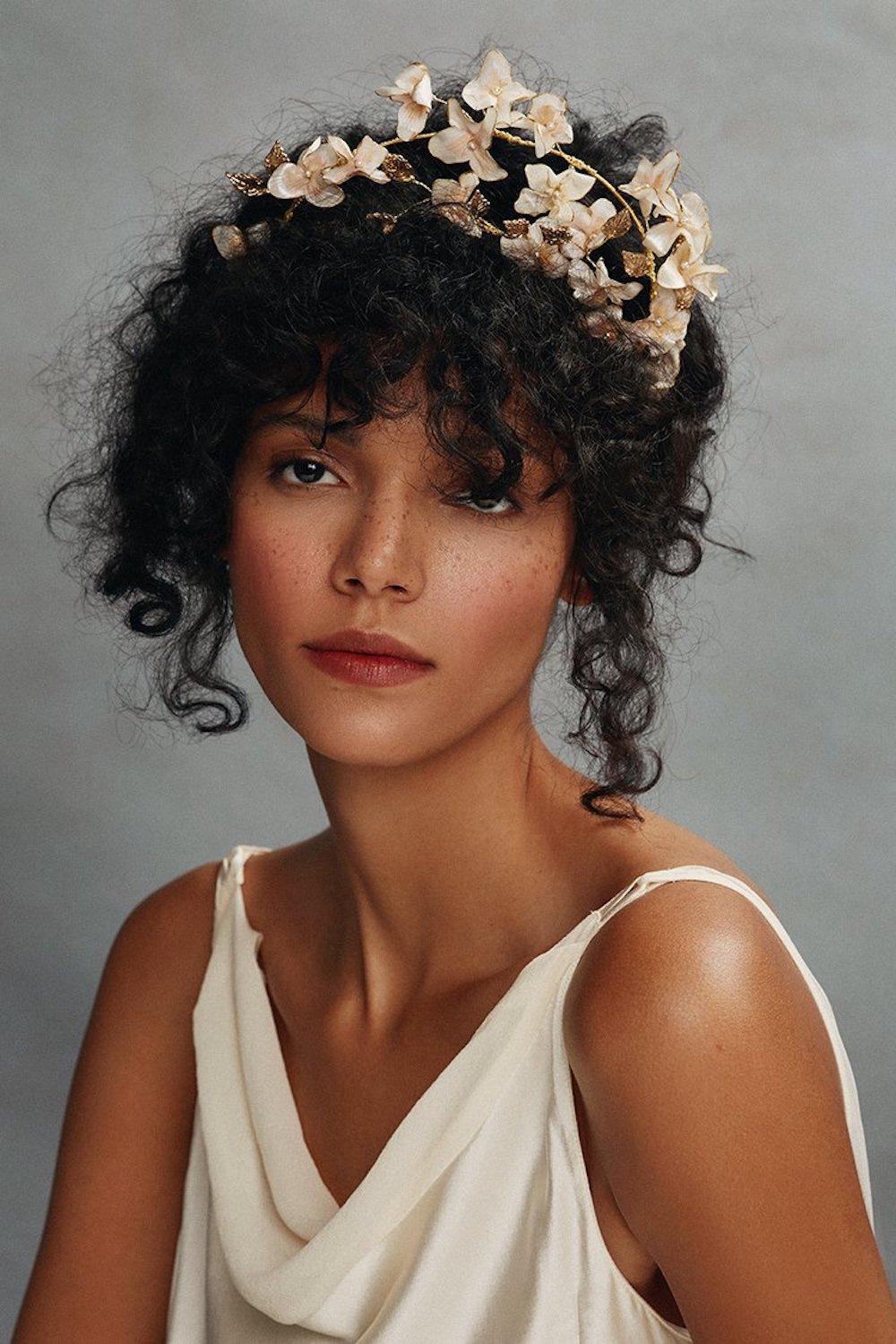 An antique rose shade on cheeks and lips always looks romantic – work with your makeup artist or book a bridal makeup tutorial to identify your perfect pink and go from there.
Don't know where to start when finding a wedding makeup artist? Check out our beauty, hair and makeup supplier directory to start your search.