18 of the Best Facial Cleansing Brushes for the Ultimate Wedding Day Glow
Don't buy a facial brush without reading this first - here's how to actually use a facial cleansing brush, and how really not to…
We have included third party products to help you navigate and enjoy life's biggest moments. Purchases made through links on this page may earn us a commission.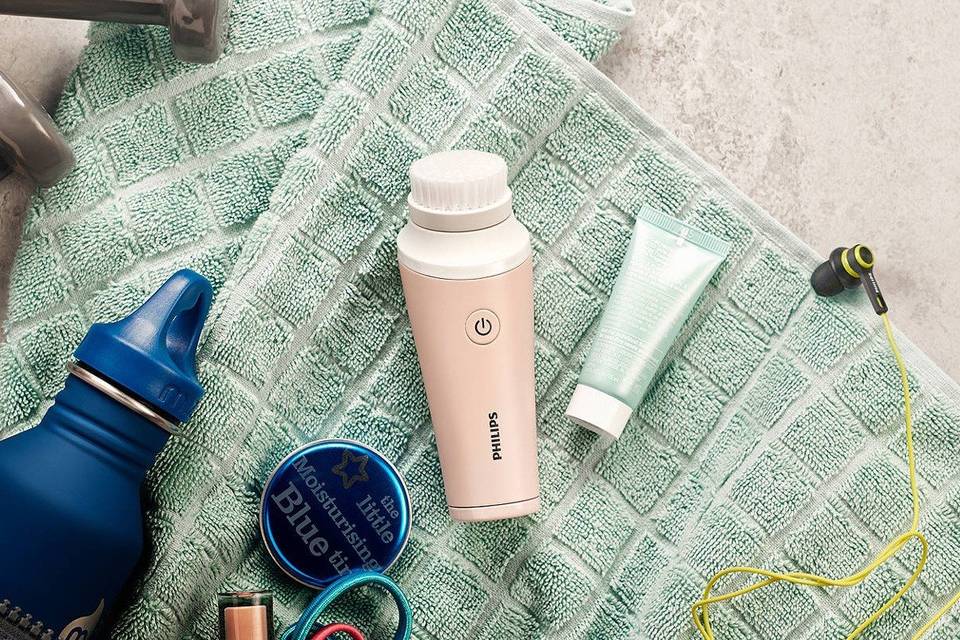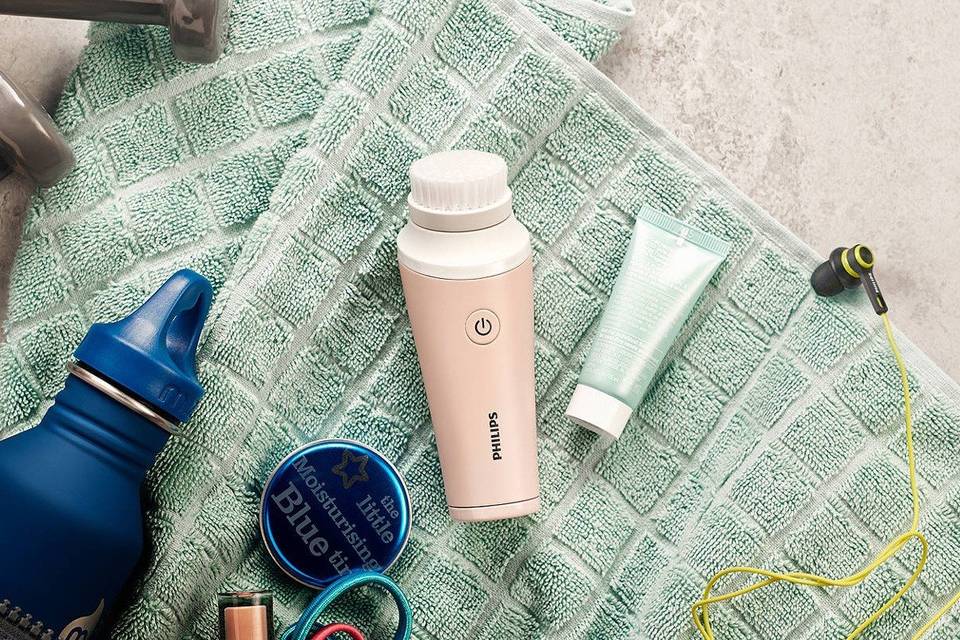 Facial cleansing brushes became big news when Clarisonic launched onto the skincare scene in 2004 with its cult, sonic-powered, bristled cleansing brush.
It caused quite a buzz (sorry), but facial cleansing brushes actually aren't quite the techie 21st century invention that they may seem. Detoxifying dry skin brushing has been a key tenet in Ayurvedic tradition for centuries.
From gentle silicone facial cleansing brushes to app-enabled sonic face brushes that can personalise a cleansing routine according to your skin's needs, facial cleansing brushes range from basic to 'bells and whistles'. But what's best for you, and how do they work?
Here's everything you need to know and our pick of the 18 best facial cleansing brushes on the market.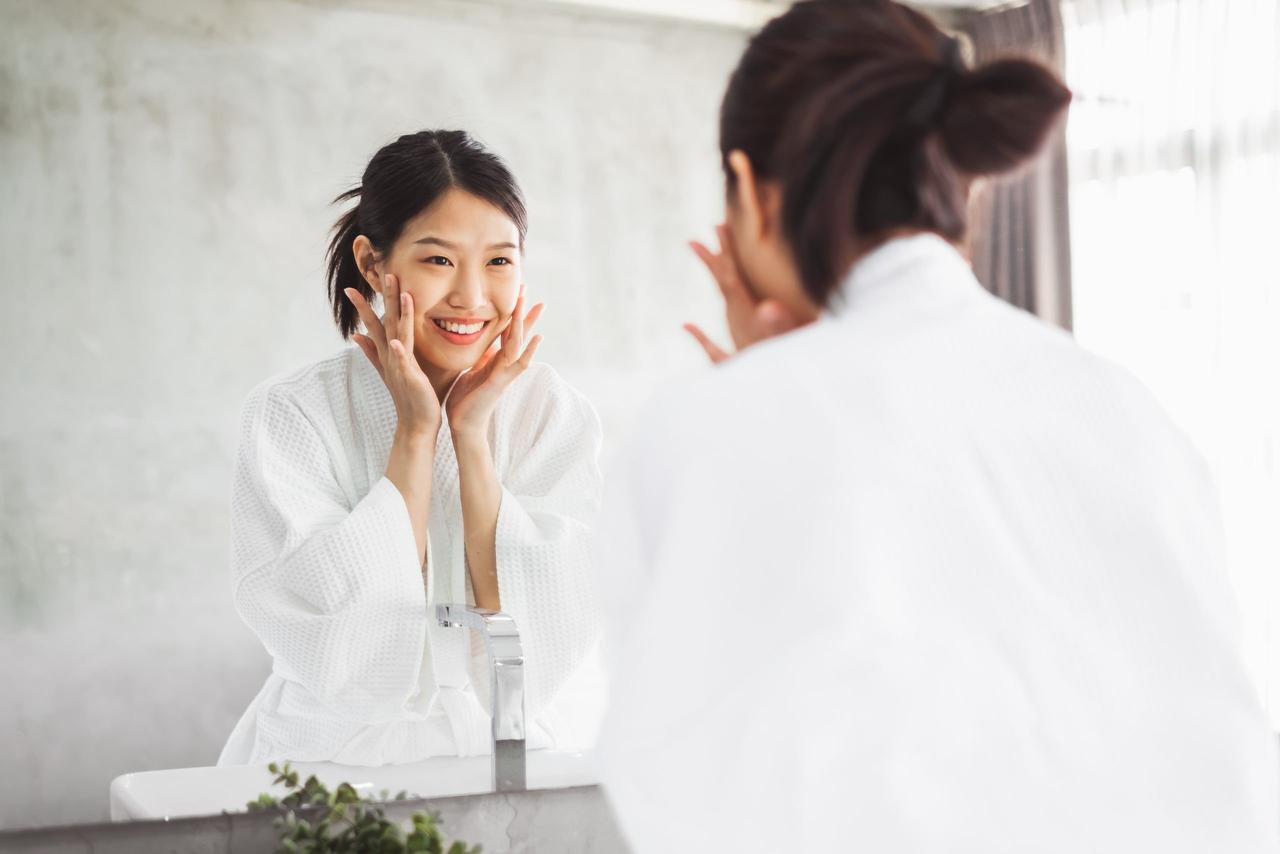 What Is a Facial Cleansing Brush?
In a nutshell, it's a device which uses bristles or a silicone brush head to clean out your pores. It does more than aid cleansing: these brushes exfoliate the skin and help to remove makeup, sunscreen, pollution and general grime from the surface of your skin. Facial cleansing brushes are handheld and can be manual or 'sonic', with the newest models offering add-ons such as facial hair removal and facial massage.
Is a Facial Cleansing Brush Really Necessary?
In a word – no. It's an addition to any skincare routine that can facilitate cleansing, as skincare expert Paula Begoun of Paula's Choice explains:
"You may want to use a gentle cleansing brush to make sure that your skin is 'extra clean' and that all of your makeup is taken off."
Begoun puts extra emphasis on the word 'gentle'. Scrubbing skin too hard with abrasive bristles can damage your skin barrier, leaving skin dry, irritated and ironically more prone to breakouts and inflammation.
READ MORE: The Best Acne Products to Try Before Your Wedding Day
Benefits of using a facial cleansing brush can go beyond removing crud. The right device can enable you to achieve that much coveted 'glow' while aiding skincare penetration and providing physical exfoliation to leave skin smoother and brighter. Just be sure never to apply too much pressure when using one and don't be tempted to use it for too long in one session (if your facial cleansing brush has a timer, stick to it).
As for whether or not you should add a facial cleansing brush to your pre-wedding skincare plan, only consider using one if your skin is generally a happy camper. If your predominant skin issue is dullness or a little dryness, you might love the efficacy of a cleansing brush, but those with very sensitive skin, visible capillaries or skin conditions such as eczema, rosacea, psoriasis or acne should steer well clear. A soft flannel plus warm water and a gentle cleanser will achieve the same thoroughly cleansed results, without any dermatological aggro, although silicone bristled cleansing brushes used on a low frequency are unlikely to cause adverse reactions if you do want to dip a toe in.
READ MORE: The Ultimate Bridal Beauty Countdown: Beauty Prep for Your Wedding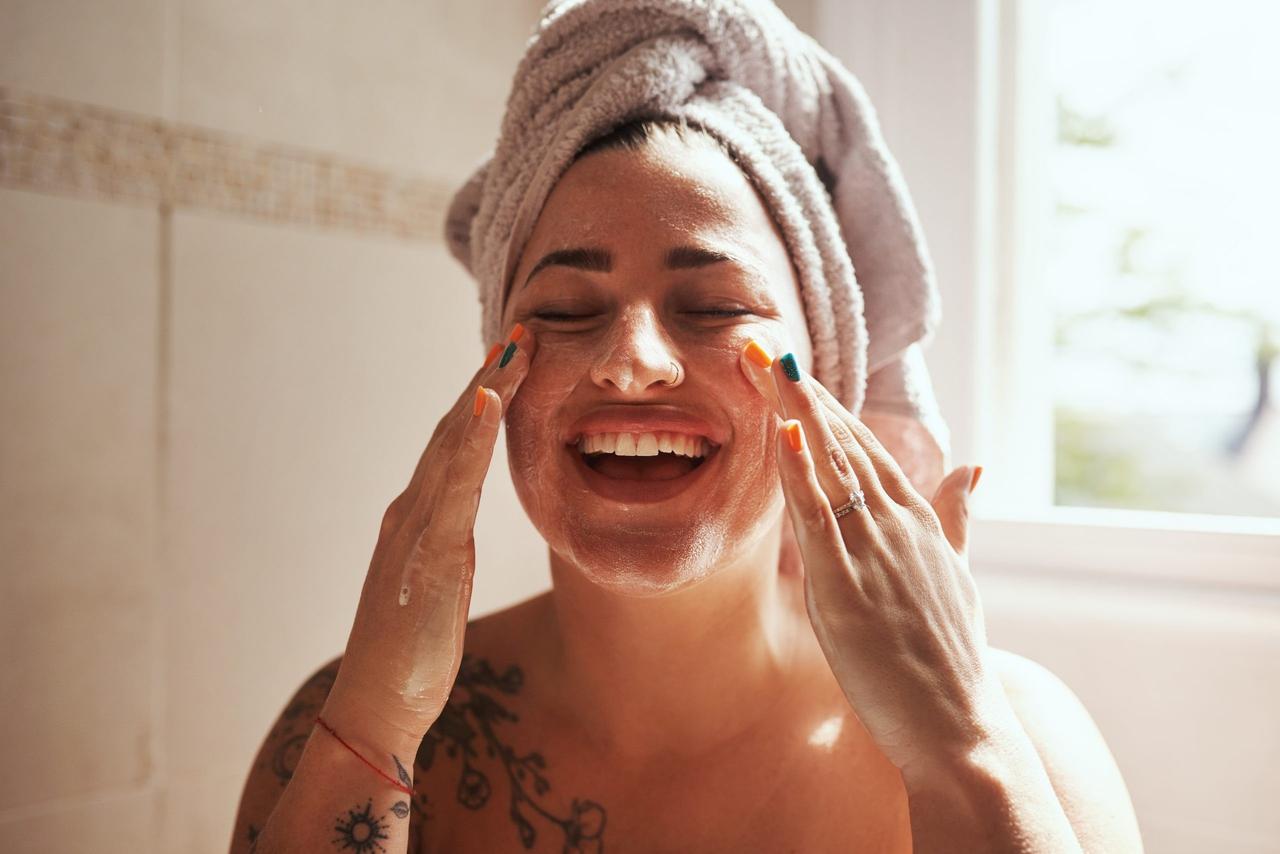 Is It Bad to Use a Facial Cleansing Brush Everyday?
Probably. You'll get the best results from a facial cleansing brush if you use it one or twice a week – daily use is likely to compromise your skin barrier and moisture levels, leaving skin more raw than radiant. There's no additional advantage to use a cleansing brush everyday, so save it for deep cleanses on days when you've been wearing a long-lasting foundation or lots of sunscreen – use in as part of your evening skincare routine
What Cleanser Should I Use with a Facial Cleansing Brush?
A mild gel-based cleanser works best. Ensure that your cleanser doesn't contain any other exfoliating ingredients such as AHA acids to minimise the risk of irritation.
Apply cleanser to your skin with damp hands before moving your cleansing brush softly over the surface of the skin in circular motions – don't press too hard or scrub. Take it down to your neck and chest but don't use it around the delicate eye area.
READ MORE: How to Get Rid of Back Acne Fast
How Do You Wash a Facial Cleansing Brush?
It's important to wash your facial cleansing brush thoroughly after each use to prevent the buildup of bacteria on bristles. Rinse it under a hot tap, working a little baby shampoo or cleanser into bristles or between nodules. Pat dry with a clean towel and leave it to dry in a ventilated room. Never keep your facial cleansing brush in the bathroom – bacteria will multiply in a warm and steamy environment.
If you're using a facial cleansing brush with synthetic bristles rather than silicone nodules, be sure to replace the brush head at least every three months. If yours is looking ropey or is at all discoloured or misshapen, replace it earlier.
Which Facial Cleansing Brush is Best?
Browse our edit but as a general rule sonic facial cleansing brushes with silicone nodules are less abrasive if your skin is on the sensitive side, plus they're easier to clean.
The latest Clarisonic models come with attachments such as electric makeup brushes, body exfoliating brushes and pedicure tools, which make them better value for money in terms of pre-wedding beauty prep. The BeGlow Tia meanwhile helps you to perfect your at-home facial routine thanks to facial massage technology, while a no-frills, affordable konjac sponge is a brilliant cleansing aid for more delicate skin. Take your pick of the best facial cleansing brush options below.
READ MORE: 15 Beauty Habits to Start Now Before Your Big Day
1. Clarisonic Mia Smart 3-in-1 Sonic Beauty Device – £185, Amazon
Want a facial cleansing brush that practically does the dishes for you? This multi-function beauty tool can seamlessly apply your makeup, thoroughly take it off at the end of the day, and firm skin over time while boosting circulation thanks to two different massage tool attachments. Six modes take care of practically every skincare need and app-enabled technology customises a cleansing and massage routine to your skin. It's waterproof and one charge lasts you 100 minutes.
2. Philips Visapure Mini Facial Cleanser – £39.99, John Lewis
This mini cleansing brush claims to clean skin six times more efficiently than if you use your hands alone to apply your product. The waterproof design uses rotation technology and supersoft bristles to give your skin a thorough but gentle clean. Extra thin bristles mean that this brush is gentle enough to use a few times a week without sacrificing on a deeper clean.
3. HiKiNS Facial Cleansing Brush – £16.99, Amazon
If you are new to facial cleansing brushes, consider the HiKiNS facial cleansing brush – it's a wallet and skin-friendly choice for beginners. The silicone design not only makes it gentle on your skin but it also means that it washes well. The use of silicone over bristles makes it a hygienic choice and the nodules also promote blood flow in the skin, enabling a gentle massage.
4. Foreo Luna Play, £29 – Look Fantastic
Probably the most recognisable cleansing brush on the market, the Foreo Luna Play cleansing brush is petite, ultra-portable and claims to give a professional level of facial cleansing in just one minute. The silicone bristles deliver a hygienic clean and it promises multiple skin benefits – the thicker nodules at the top of the device help to shift dirt from pores and the thinner bristles at the bottom massage the skin and increase blood flow.
5. Magnitone BareFaced Facial Cleansing Brush – £45, Boots
The Magnitone BareFaced Facial Cleansing Brush is a deep cleansing brush that shifts dull dead skin cells in seconds. The antibacterial bristles are easy to clean and the toning mode helps any skincare you apply afterwards to absorb more effectively. That means if you've invested in a spendy serum before your wedding day, you should get the most of it.
6. bareMinerals Skinsorials Cleansing Brush – £16, Feel Unique
The bareMinerals Double Cleansing Brush comes in at a very affordable £16, making it a great option if you want to try out a brush to enhance your cleansing routine but you don't want to blow your wedding budget. This hand-held facial brush will massage product into your skin and help to polish the skin's surface so that skin is smoother post-wash.
7. Rio 4-in-1 Facial Cleansing Brush, Exfoliator and Massager – £19.99, Argos
This sonic cleansing brush comes equipped with four interchangeable heads depending on whether you're in the mood for a speedy cleanse, exfoliation or facial massage. If you find it too powerful on full speed you could always repurpose the brush head for your feet and body instead.
8. Holika Holika Magic Tool Pore Cleansing Brush – £8.95, Feel Unique
If you prefer a 'manual' facial brush rather than an electronic device, this inexpensive wooden option gently buffs skin without irritating. Use it with your favourite cleanser or use it dry prior to cleansing in the morning to stimulate blood flow before you go about your day.
9. Rio Sonicleanse Pure Glo Facial Cleanser – £24.99, Look Fantastic
This vibrant pink silicone facial cleanser features a long handle for greater control while cleansing. The rounded bristles massage as they cleanse to ease puffiness and it delivers an impressive 120 uses from one single charge.
10. 2-in-1 Facial Cleansing and Exfoliating Brush – £7.45, Amazon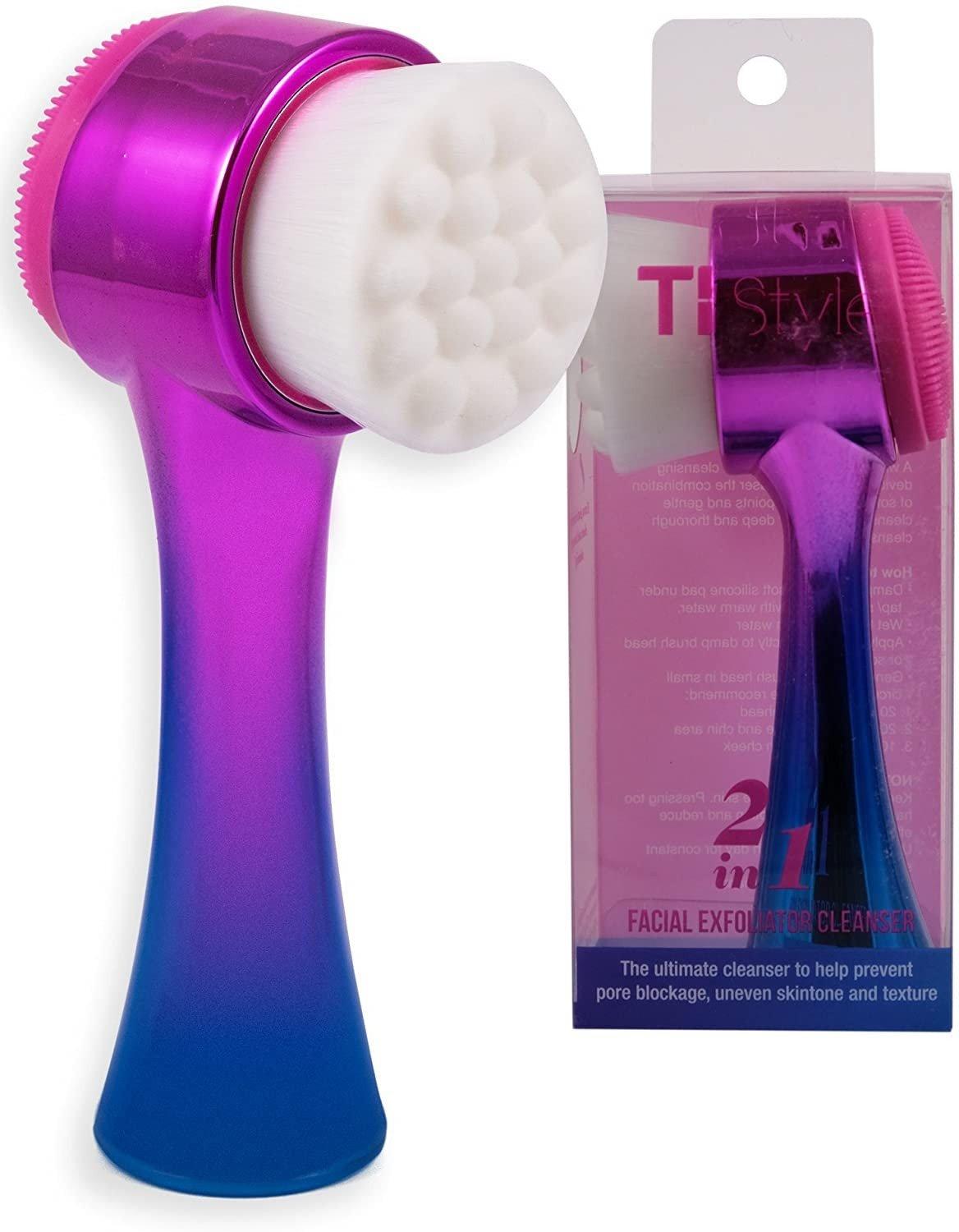 This rainbow cleansing brush will look slick on your dressing table (it's also available in blue). Use the cleansing brush and exfoliating silicone pad alternately.
11. PMD Facial Cleansing Device – £89, Sally Beauty
This Insta-friendly millennial pink facial cleansing brush is a lightweight and multifunctional cleansing tool that shifts makeup and dirt fast – it creates up to 7,000 vibrations per minute. Use the soft silicone bristles to massage in your cleanser and leave skin feeling refreshed.
12. BeGlow Tia All In One Sonic Care System – £229, Net A Porter
It may look more like a space age remote control than a facial cleansing tool, but the BeGlow Tia is a whizzy 'does it all' device that makes at-home facials a doddle. The soft yet effective silicone brush head is easily replaceable (swap it out at least once a year), saving on both expense and plastic waste, and its varying pulsations address the different needs of skin in multiple areas of your face. You can step up pulsations around your t-zone to tackle congestion and lighten the frequency nearer your eyes. The antibacterial gold plated massage tool helps to tone and lift skin both over time and for an immediate 'wake up' effect. Pricey but worth it.
13. The Korean Konjac Facial Sponge – £9.99, Cult Beauty
An alternative, natural take on a facial brush, this biodegradable sponge has been a key part of Korean skincare routines for decades. Rinse the sponge in warm water, watch it expand and use it to gently work your cleanser into your skin in circular motions, or alternatively simply use it to remove cleanser from your skin post-wash. As well as easing away makeup and pollutants, it'll give skin a gentle polish and get your circulation going. Give it a thorough wash in hot water after each use – it'll shrink in size and harden, ready for your next cleansing session.
14. HoMedics Pureté The Complete Skincare Solution Facial Cleansing Brush – £59.99, Look Fantastic
With three heads and an alert system to warn you when you've been buffing for too long, this versatile facial cleansing brush is an A* all-rounder. The gel massage head is especially appealing – keep it in the fridge for an additional rejuvenating effect and use it to work your serum or night cream into the skin. Pure bliss.
15. The Cleanser – £60 , Flexi Skin London
This palm-sized wonder makes quick work of cleansing, massaging and boosting uptake of your precious skincare into skin. The neat storage stand makes hygienic drying simple too.
16. No7 Radiant Results Revitalising Sonic Action Cleansing Brush – £30, Boots
A straightforward battery operated facial cleansing brush that tackles end of day dirt and dullness. If you're after a classic model without too many modes or add-ons, this will do nicely.
17. Braun FaceSpa Pro – £169.99, Boots
Essentially a trip to the salon in a box, this multitasker features a bristled cleansing brush to take the day off during your evening cleanse, a micro vibration 'toning' head to plump skin and ensure that skincare sinks in, and an epilator to remove facial hair right from the root. We'd advise not using the cleansing brush and epilator together to prevent potential irritation, but otherwise it'll likely become the most versatile tool in your household.
18. Sisley Gentle Brush for Face and Neck – £23, John Lewis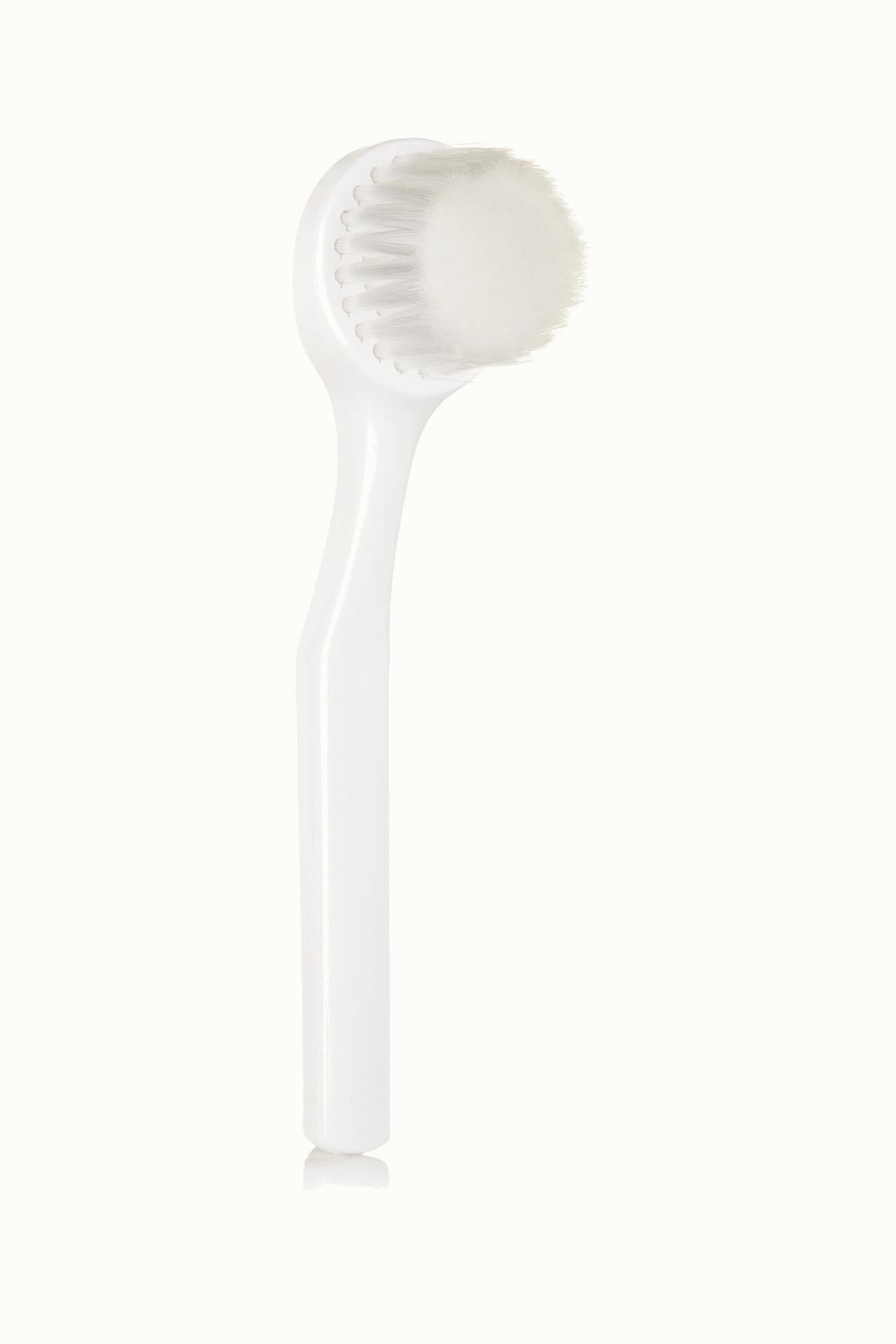 If you prefer to have full control of your movements when it comes to cleansing with a facial brush, this neat manual option helps to both slough away dead skin and stimulate blood flow. Use it wet and be sure to cleanse it thoroughly after use, leaving it to dry in an airy space.
Searching for more bridal beauty game changers? These 39 bridal beauty hacks will change your life.