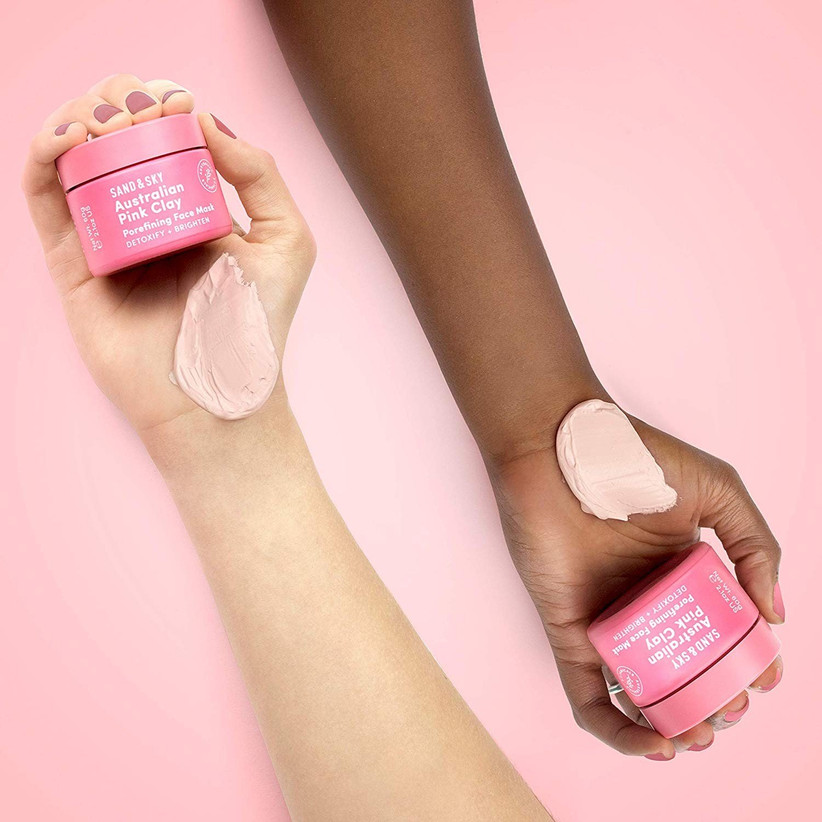 Acne can really knock your confidence so the worst time to get a breakout is ahead of your wedding.
Whether it's genetic, dietary or hormonal, there are effective treatments that can reduce acne long term or provide a quick-fix. If you've started a new beauty regime, it's worth bearing in mind that rich creams or oils can leave skin congested and cause breakouts. It may take a while to find products and a routine that works, but it'll be worth it.
Truth is, we all get spots. It's not fun but it's so important not to let it ruin your day. All you can do is try to minimise symptoms and deal with zits when they pop up. Meet 15 of the best acne products that'll soothe and treat blemish-prone skin without leaving it red raw.
Remember that if your acne is severe, it's worth going to see your doctor or a dermatologist 6-12 months before your wedding who can offer prescription treatments like laser, antibiotics and chemical peels.
The 15 Best Acne Products
QRxLabs Niacinamide + Retinol Serum – £12, Victoria Health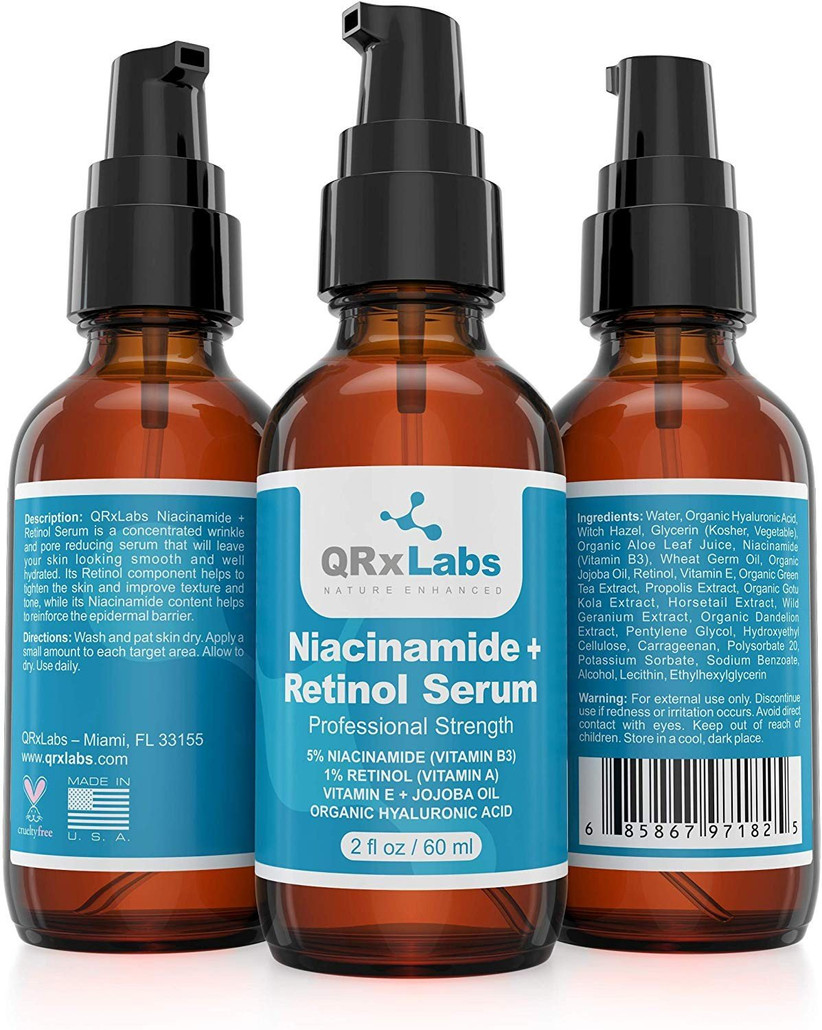 This advanced anti-ageing serum helps reduce and prevent acne breakouts, improves pore appearance and fine lines, and restores skin elasticity. Retinol unclogs pores while niacinamide evens sebum production so your skin will look more youthful and radiant, with fewer signs of acne and stress. Use both morning and evening after moisturising and top with SPF during the day. It's a tried-and-tested favourite in the Hitched office.
Sand & Sky Australian Pink Clay Porefining Face Mask – £39.90, Amazon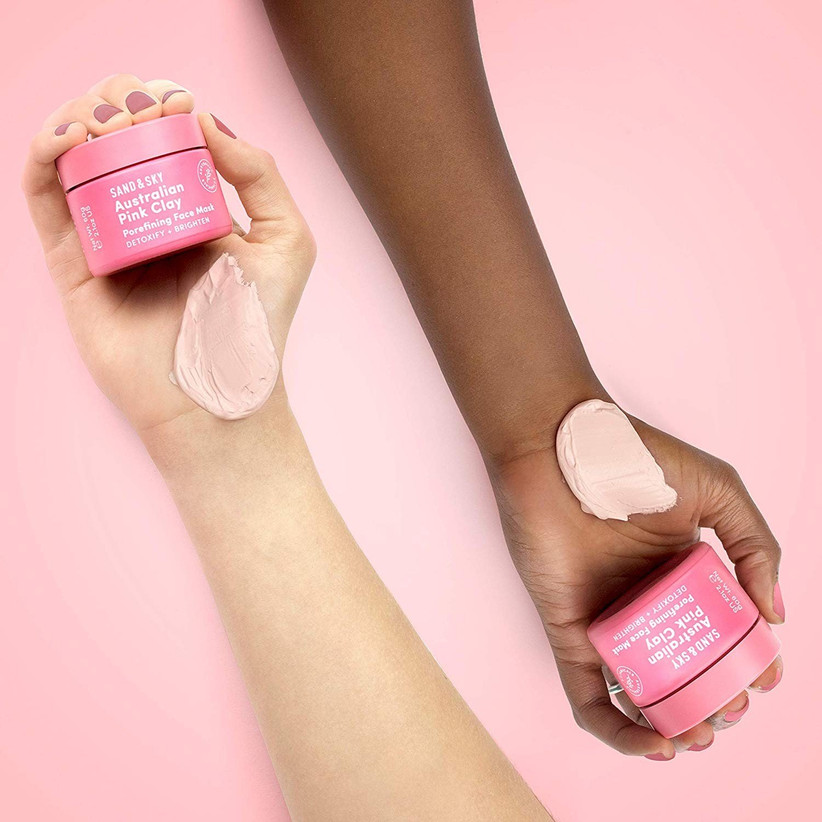 This clay mask has caused a sensation among beauty bloggers and is hailed as an acne miracle product. The pink clay absorbs excess oil; witch hazel tightens pores and soothes irritation; kakadu plum is rich in vitamin C to leave skin glowing; kelp speeds up skin repair; and antioxidant-rich mangosteen and pomegrante boost cellular turnover to fade acne scars. Use either as an all-over treatment 2-3 times a week or targeted on problem spots.
Mario Badescu Drying Lotion – £16, Harvey Nichols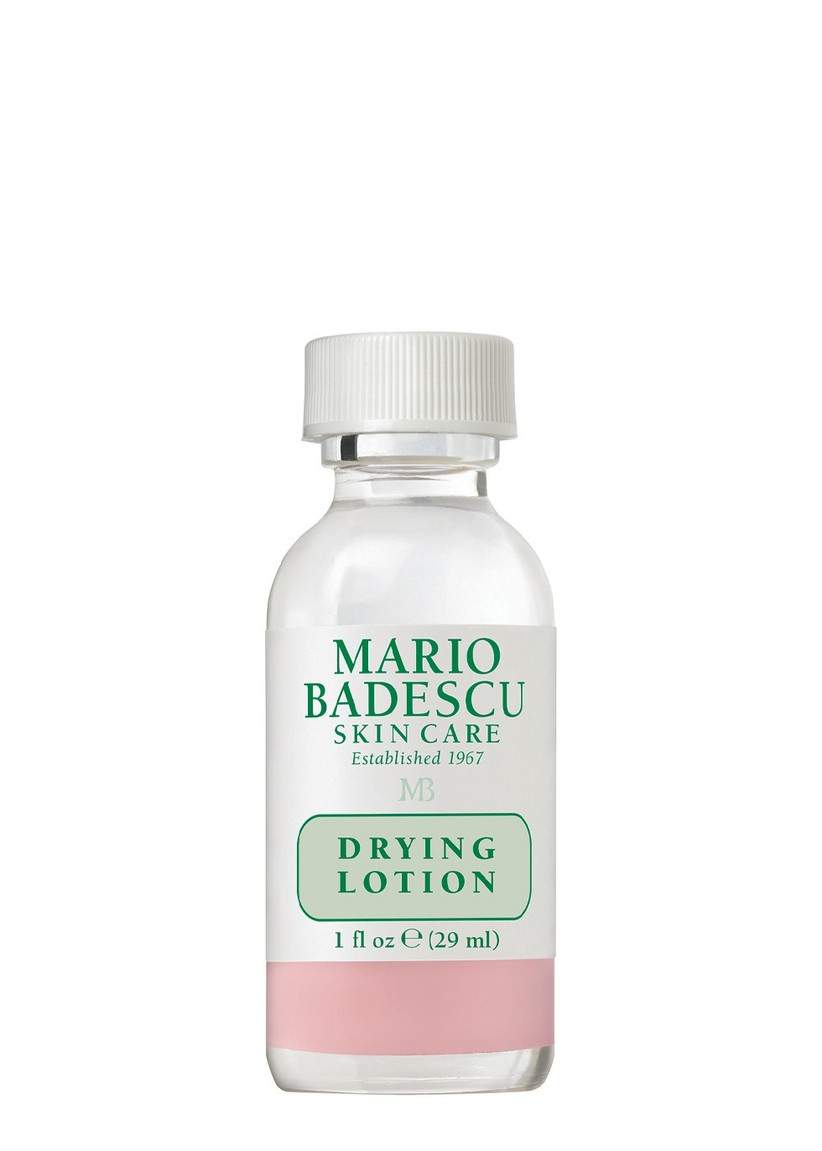 This acclaimed spot lotion contains a blend of spot-healing hero products: salicylic acid, calamine and zinc oxide. Dab it directly on spots and leave to dry overnight. It's powerful enough to deal with whiteheads while soothing skin.
SkinCeuticals Blemish + Age Cleanser Gel – £38.91, Amazon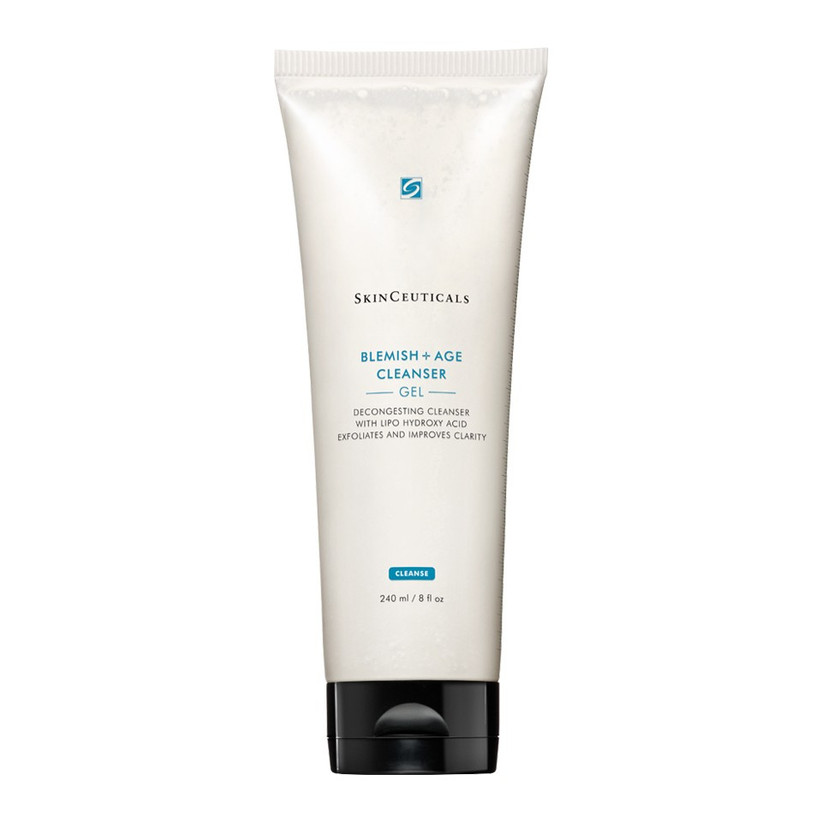 With AHAs and BHA, this powerful cleanser removes excess oil and bacteria while keeping skin bright and moisturised. It's brilliant as a daily cleanser for adult acne sufferers and a little goes a long way. If you can't afford to splash out on SkinCeuticals, try Origins' Deep Pore Cleanser with saw palmetto, mint and salicylic acid to clear pores.
COSRX Acne Pimple Master Patch – £4.40, Look Fantastic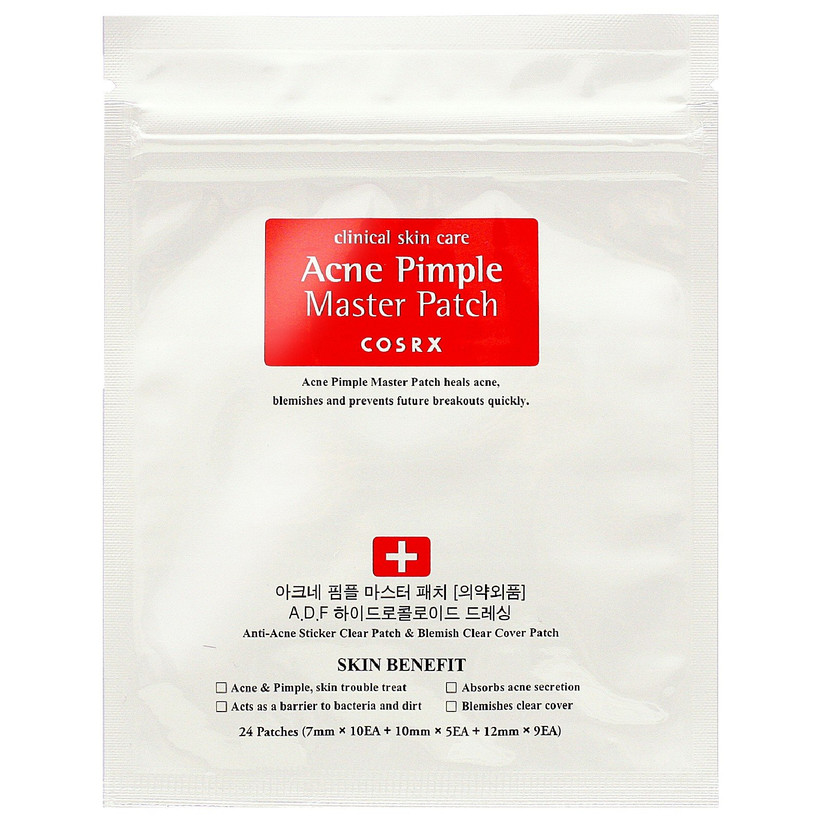 These Korean blemish-busting patches are amazing. The innovative patches sit weightlessly on your skin and work as you sleep. However, they can be worn under foundation too if you find yourself in a spot emergency.
Sunday Riley U.F.O. Ultra-Clarifying Face Oil – £34, Cult Beauty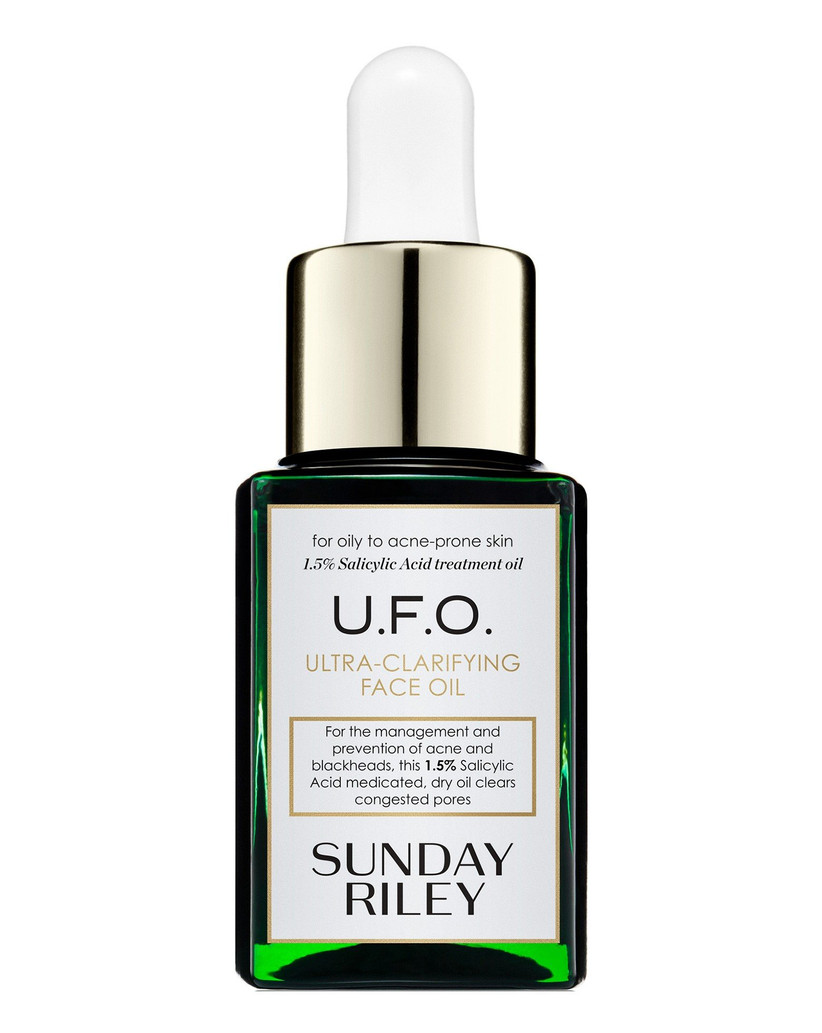 This exfoliating oil is supercharged with skin-saving ingredients: salicylic acid, tea tree, black cumin seed oil, liquorice extract, hexylresorcinol, neroli, chamomile, milk thistle and cucumber. Using it just three times a week will show you a dramatic improvement in the skin's texture, tone and clarity.
NIP+FAB Glycolic Fix Daily Cleansing Pads – £7.77, Amazon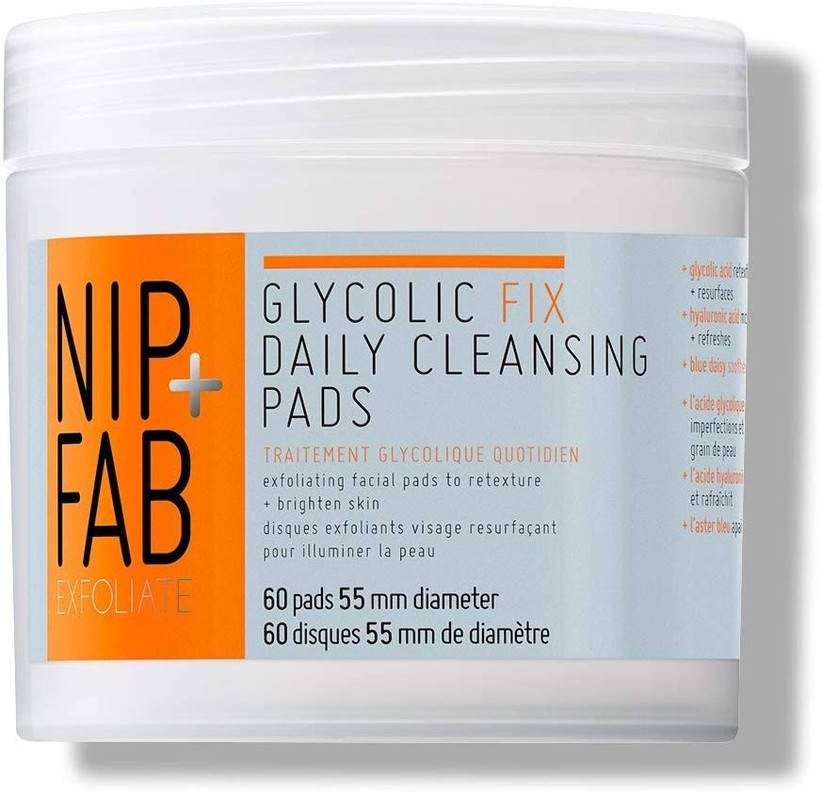 These pads are a great alternative if you're heading off on a minimoon with only hand luggage so can't take a lot of liquid. They're packed with resurfacing glycolic acid, soothing witch hazel and hydrating hylauronic acid and can be used daily.
REN Glycol Lactic Radiance Renewal Mask – £36, Cult Beauty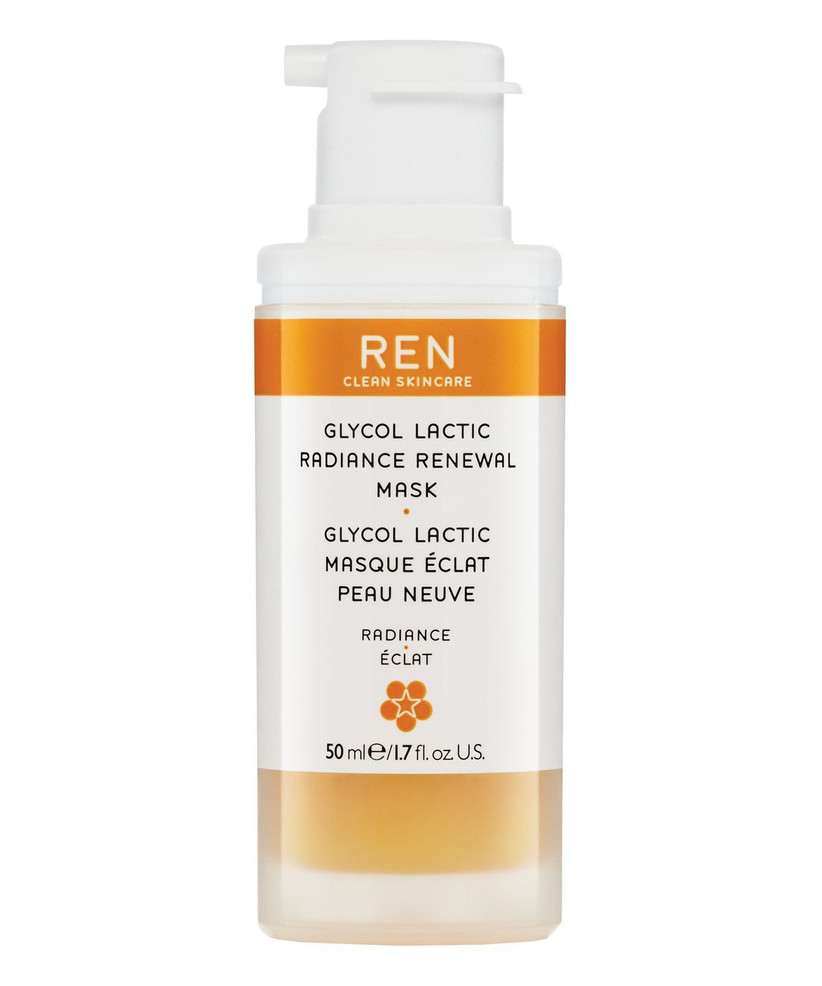 REN's Radiance Renewal Mask is a godsend for spotty skin. This weekly treatment contains a potent fruit acid complex (lactic, glycolic, tartaric and citric) with Papaya enzyme extract to dissolve dead and skin and exfoliate away dirt without scrubbing. It's a game-changer for blemish and blackhead-filled skin that helps reduce acne scarring and perks up dull complexions at the same time.
La Roche-Posay Effaclar Duo+ – £17, Boots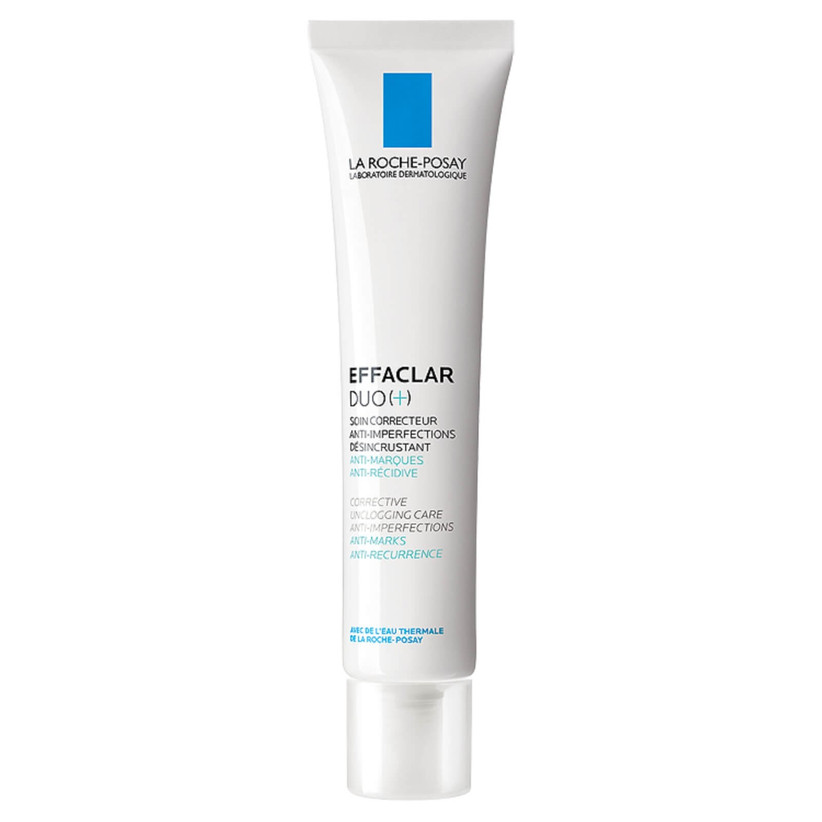 This daily gel moisturiser can help clear skin in four weeks. Dual action active ingredients minimise spots and blackheads, control shine and protect skin from pigmentation marks caused by breakouts. This whole range is excellent and works even on sensitive skin.
Origins Super Spot Remover – £16, Boots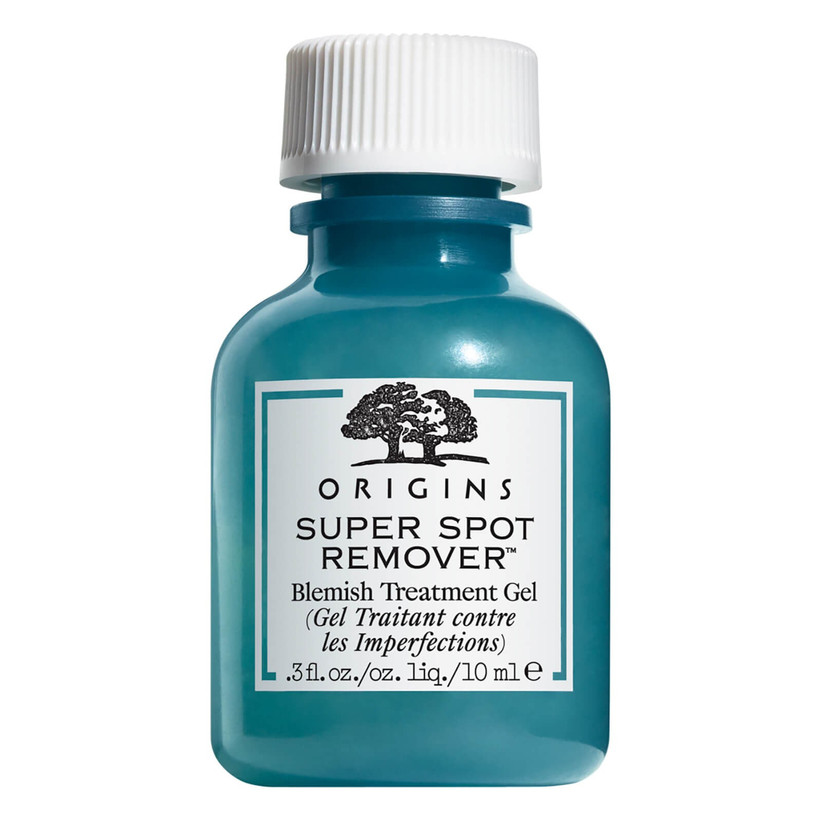 Origins blemish treatment gel contains saw palmetto, a plant extract that's effective for treating hormonal acne. With salicylic acid and red algae extract, a quick squeeze right on the head of the spot will zap zits overnight.
The Ordinary Salicylic Acid 2% Solution – £4.20, Cult Beauty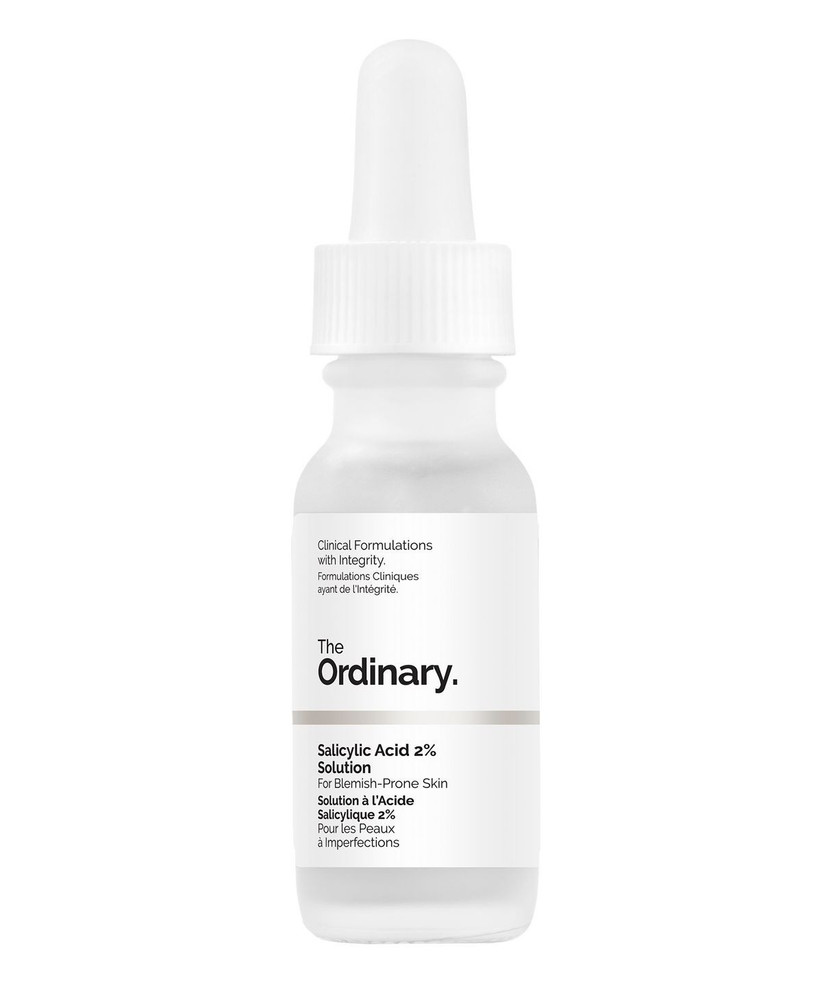 Yep, we didn't miss a digit in that price. The Ordinary are our go-to for amazing value beauty products. Salicylic acid is also known as BHA (beta hydroxy acid) and is anti-microbial, anti-inflammatory and exfoliating. Rub this in before moisturising. Paula's Choice do a similar solution for just £10 which is a little more hydrating if you find The Ordinary drying.
Nuhanciam Anti Dark Spot Power Factor 4 Serum – £45, Black Skin Directory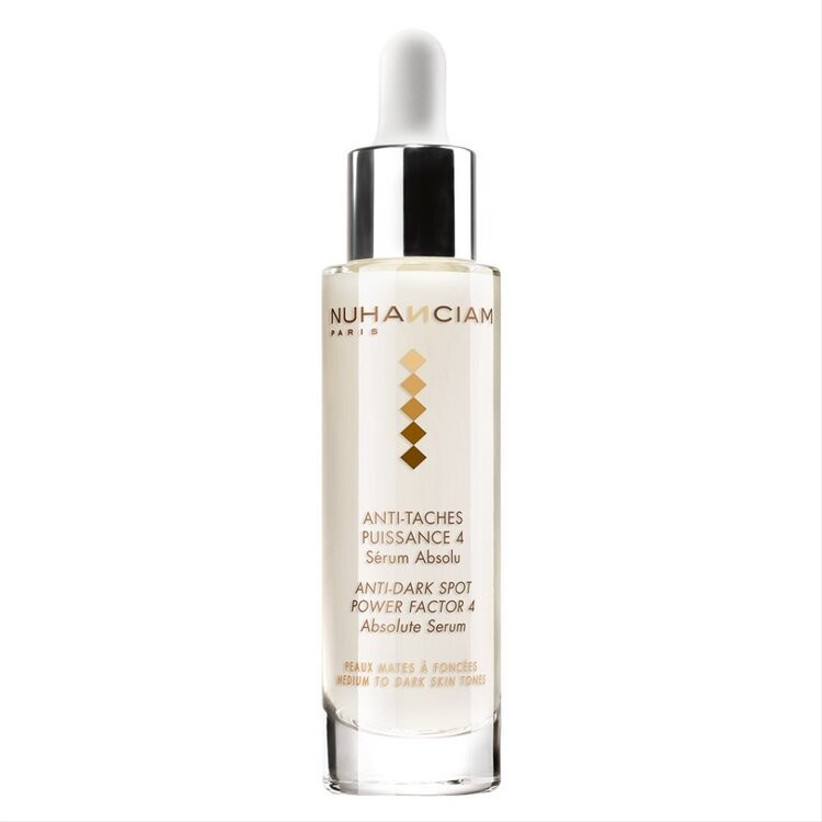 This serum has only recently become available in the UK. Acne can cause more noticeable hyperpigmentation on black skin because it produces higher amounts of melanin. Therefore a serum which visibly reduces marks left from trauma to the skin can be the holy grail in helping your skin recover from a breakout long term.
Luba Activated Charcoal Black Soap Bar – £7.90, Amazon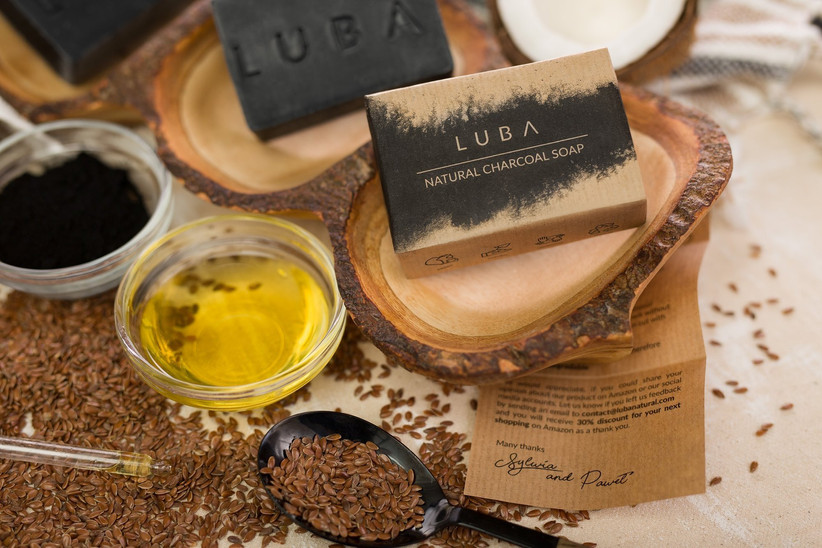 Luba is natural, handmade, 100% vegan, organic soap and wrapped in recycled paper – it's not only good for your skin but the environment too. It's made just from activated charcoal, shea butter, coconut oil and linseed oil, which reduces acne and regulates sebum. You can use it all over you body so it's perfect if you also experience acne on your back or chest.
Dr Dennis Gross Skincare DRx SpectraLite FaceWare Pro – £424.30, Amazon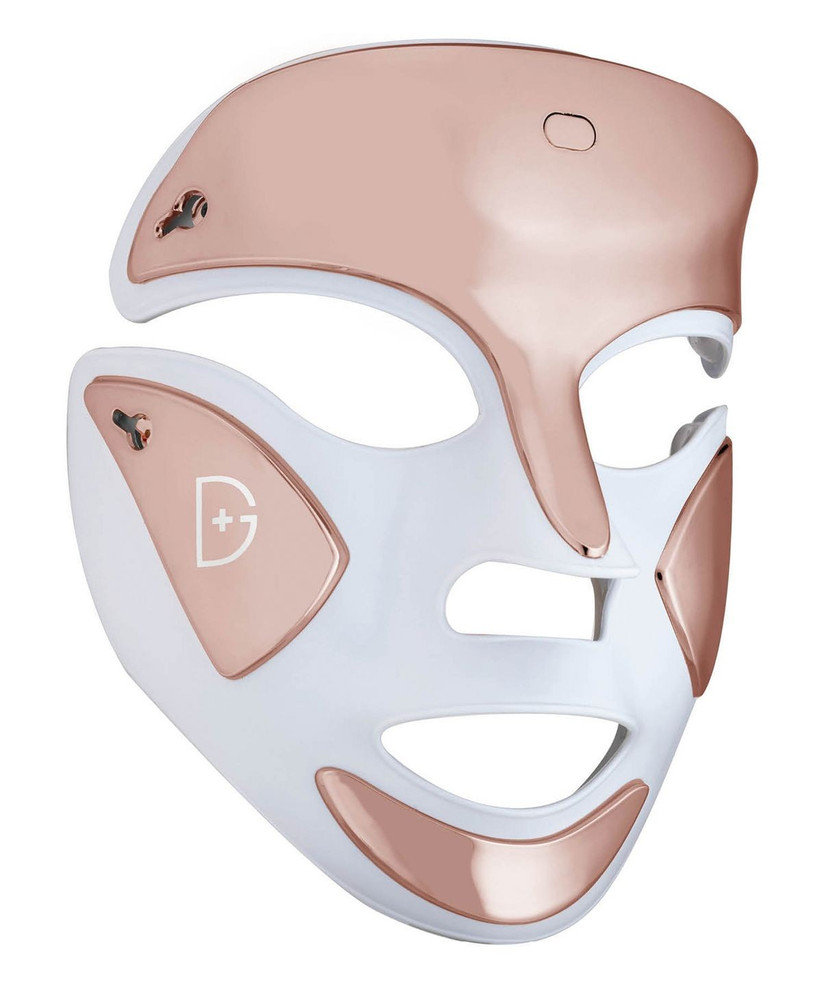 It's quite the investment, but this medical-grade mask can give you a professional light therapy session at home in just three minutes. It's lined with the most powerful anti-acne blue light allowed in at-home devices, as well as four spectra of red light. The blue light destroys acne bacteria, while the red lights stimulate collagen and elastin to reduce wrinkles, improve sun damage and calm redness.
Pixi Glow Tonic – £18.99, Amazon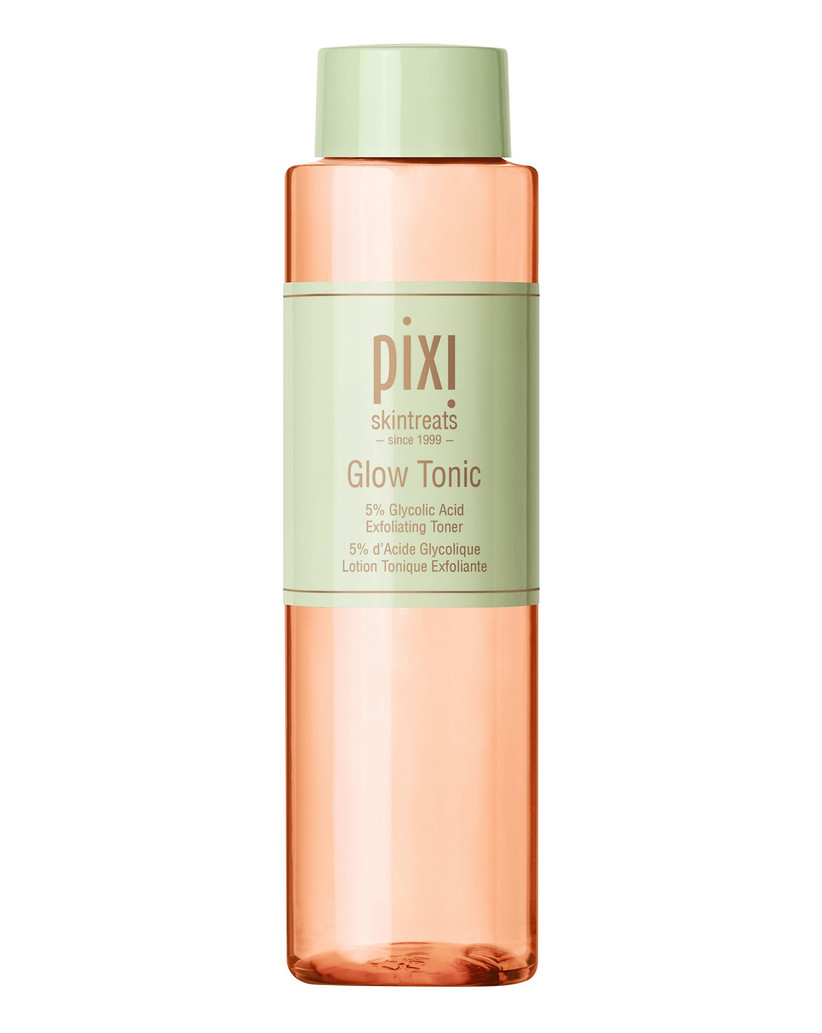 This is brilliantly affordable and works so well. Pixi's glycolic acid-packed toner is mild yet effective and should be used daily morning and evening after cleansing. Aloe, ginseng, horse chestnut and witch hazel tone, soothe and add radiance.
Five Ways to Help Reduce Acne
As we said, getting a breakout sucks, but it isn't the end of the world. Focus on that first and then get proactive about doing what you can to treat it. Here's five ways to help limit the chance of acne.
1. Cleanse Your Skin Thoroughly
Morning and evening. And we don't mean with a face wipe. Cleanse with a product that contains an active ingredient like salicylic acid or a gentle cleanser like micellar water or a hot cloth cleanser that will remove 100% of makeup and dirt on your skin.
2. Choose Non-Comedogenic Makeup and Moisturisers
Non-comedogenic means that it doesn't cause blackheads. Avoid moisturisers and foundations that are full of oil and instead choose ones that are packed with hylauronic acid and other moisturising ingredients. Remember that having oily skin doesn't mean you don't need to moisturise; just pick the right products for your skin type. And wash your makeup brushes regularly too.
3. Don't Pick Your Skin
We beg of you, don't squeeze or pick your spots! This can lead to scarring and pigmentation marks on the skin. In fact, try to touch your face as little as possible to avoid transferring bacteria.
4. Exfoliate with AHAs
AHAs are alpha hydroxy acids – a form of chemical exfoliant which sloughs off dead skin cells. It leaves skin smoother and cleans the pores of dirt and bacteria. Glycolic acid is one of the most effective of these and is a much better option than manual exfoliation which can damage the surface of the skin. Use an acid wash, mask or serum once a week.
5. Drink Lots of Water
You hear this all the time but it's true: keep hydrated. Your body will produce more oil if your skin is dehydrated, and your skin will look duller and more inflamed. Like many of these treatments, drinking water is all about consistency. It might take a few weeks to see the results of these products or extra hydration but it will come.
If you're having problems with hair removal too, we've got the 13 best home laser and IPL machines for your to try.