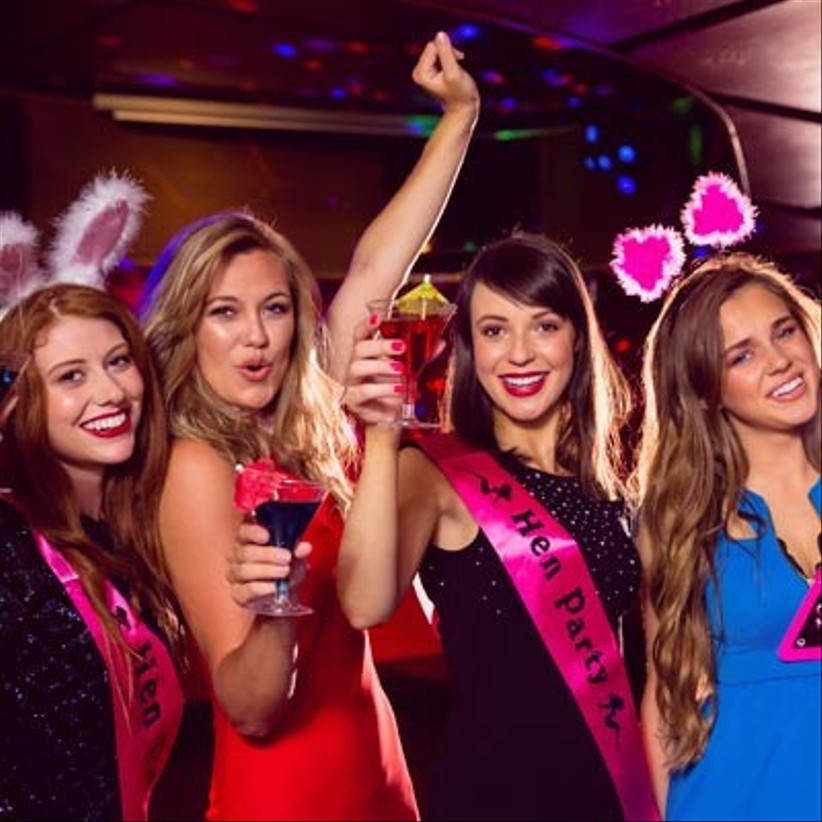 Got a big night out planned for the hen party? Have you thought about some fun extra touches to such as hen party drinking games or some ice breakers for the bridal shower? Consider this hen party dare list – it's a great way to add an extra something to a night out and is an ideal ice breaker if all the hens don't yet know each other. No matter what kind of hen party you have planned, this will go down a treat.
Make sure there's a good prize planned for the winner, and a suitable forfeit for the hen with the least points at the end of the night. Download our PDF – there are spaces for you to add your own dares too! If you need even more games, consider our Mr and Mrs quiz too…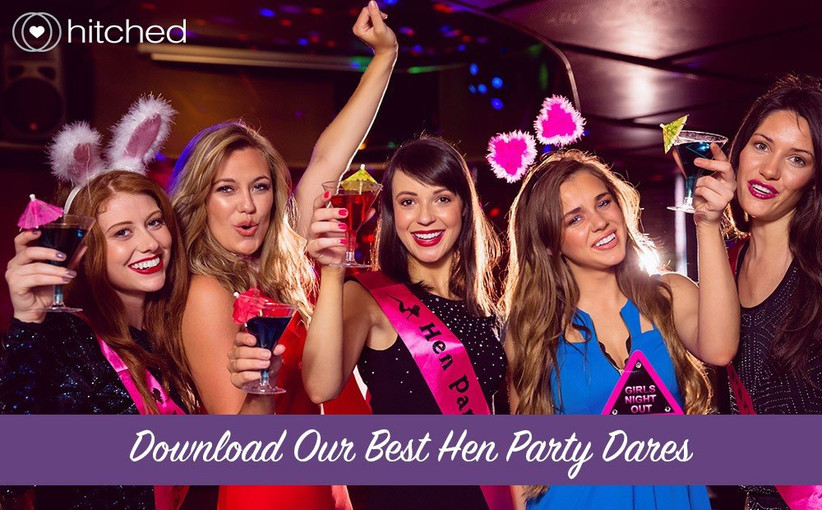 Get ID'd = 1 point
Hop on one leg for 10 seconds = 1 point
Order a drink in a foreign accent = 1 point
Do a tequila slammer = 1 point
Take off your bra without removing your top = 1 point
Get a free drink = 5 points
Kiss a bald man's head = 5 points
Down your drink without using your hands = 5 points
Exchange an item of clothing with a man = 5 points
Photo bomb three pictures = 5 points
Say the alphabet backwards in 20 seconds = 5 points
Use your best cheesy pick up line on someone = 10 points
Take a photo with a policeman, wearing his hat = 10 points
Get a piggy back from a stranger = 10 points
Make a toilet paper veil and wear it = 10 points
Get a shout out from the DJ = 10 points
Get a stranger's phone number = 20 points
Get down on one knee and propose to someone = 20 points
Dance with 10 different people = 20 points
Obtain a condom for a guy = 20 points
Kiss the male version of the Spice Girls (Baby, Sporty, Ginger, Posh, Scary) = 20 points
Download Our Hen Party Dares PDF
Once you've printed off these dares and organised a prize for the winner and a forfeit for the loser, make sure you take a look at our Mr & Mrs questions that you can also print out and download – let the games begin! If you're looking for other games to play, test your bride with our fiendishly tricky Mr & Mrs quiz or our pick of the best hen party games!