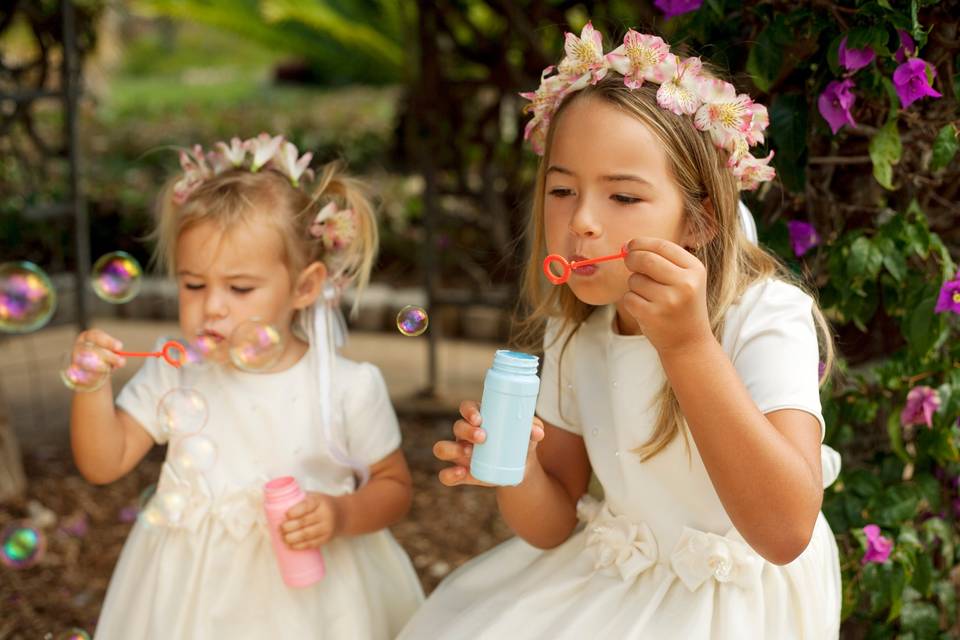 The reality of a wedding is that they can be long and boring for kids. It's a common dilemma for couples who'd love to invite family and friends' little ones but fear screaming, tantrums and kids running riot.
If you're inviting young guests, it's best to have some games and activities on hand to keep them entertained.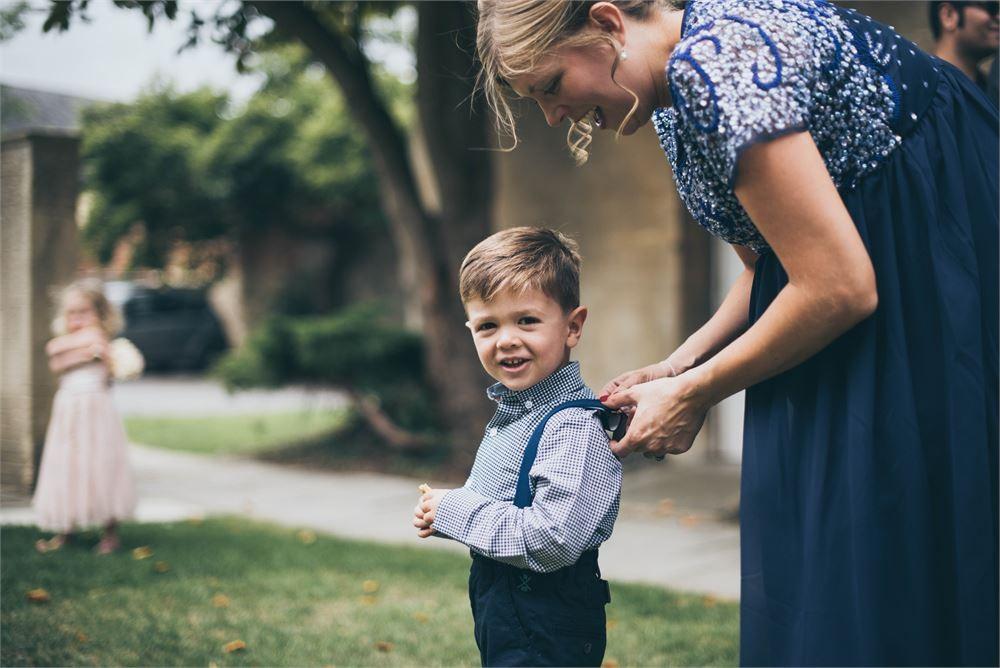 Image: D&J Photography
Whether it's keeping kids quiet during the ceremony or giving their parents a chance to let their hair down at the reception, happy, well-behaved child guests are totally possible. And if the kids are happy, so are the parents!
Kids wedding activities don't need to cost a huge amount either. We've got some great ideas like princess parties and gaming stations if you want to go all out. But if you're doing kids wedding entertainment on a budget, there's plenty for you too.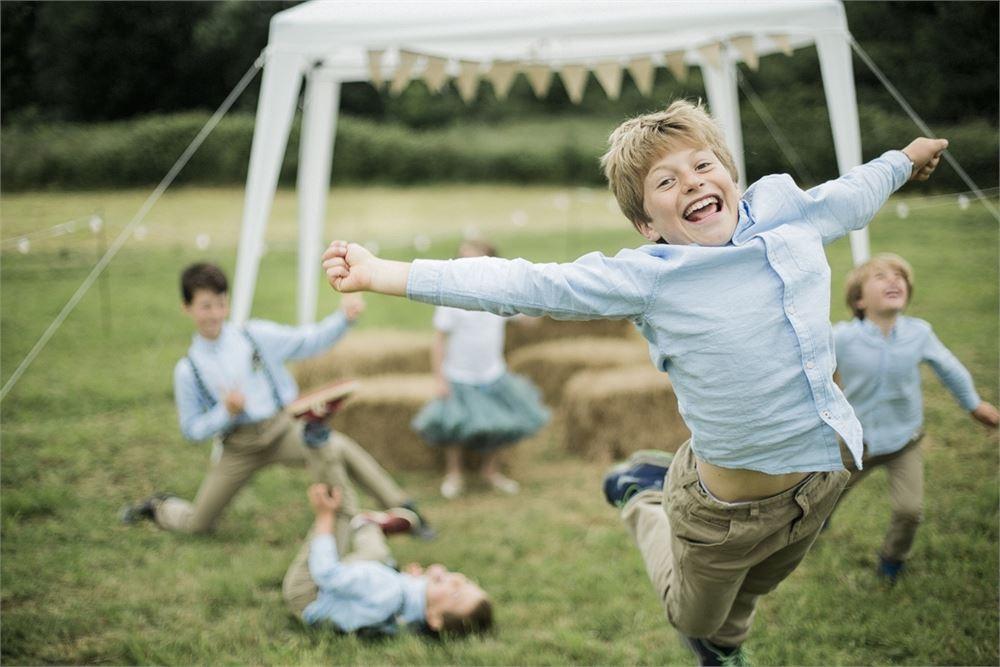 Image: Kristida Photography
If you've just got a couple of flower girls to keep occupied or there's a range of ages coming to your big day, you'll find a solution below.
15 Kids' Wedding Entertainment Ideas
1. Outdoor Games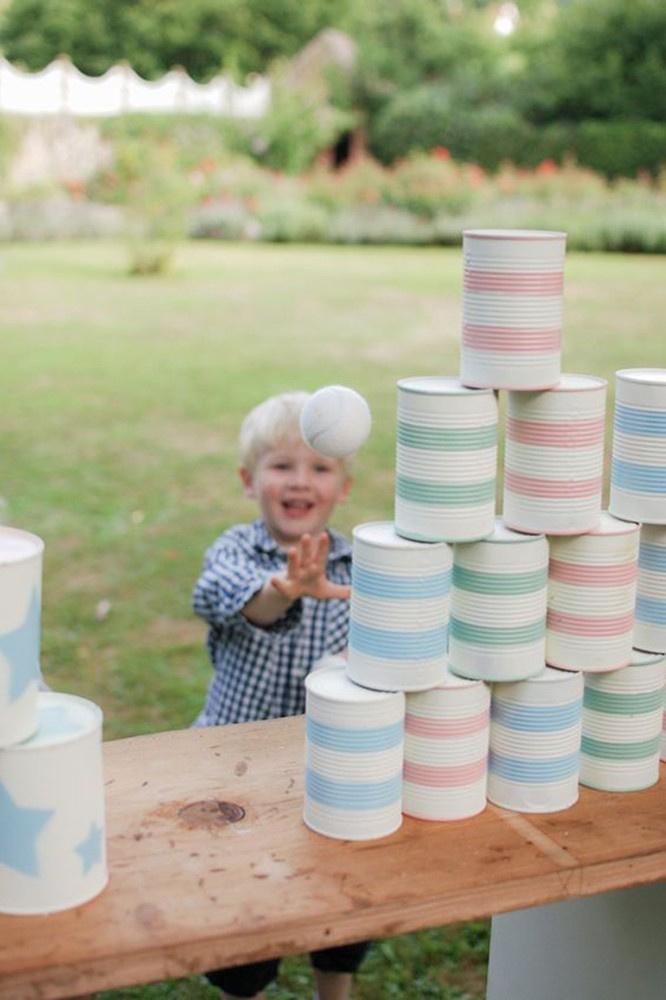 Image: Pinterest
Giant Jenga or Connect 4, Twister, a piñata or a ring toss will keep everyone entertained and are a great bit of nostalgia for older guests. If your budget won't stretch to buying new, ask around your guests what they've got hiding in their shed. We've got 25 ideas of outdoor games everyone will love to inspire you.
READ MORE: Should You Have Children at Your Wedding?
2. Kids' Tea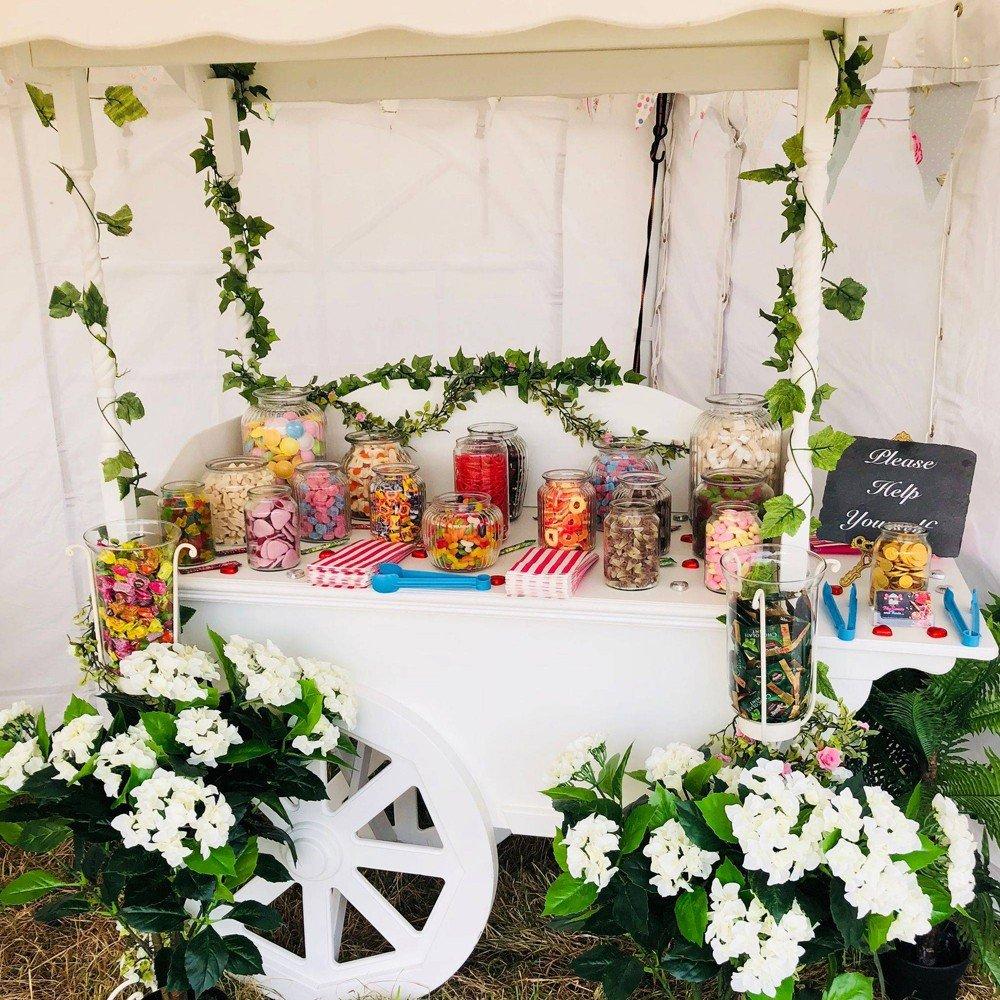 Image: My Sweets and Treats
Wedding food is rarely kid-friendly. Throw them their own tea party on a separate table with food they'll love like sausage rolls and pizza slices. It'll keep them full and in a good mood, plus it's cheaper for you! A sweet station is a great addition here too. Set up a pick 'n' mix stand with lots of their favourite sweets (although you might need to limit them to only one bag!)
3. Video Game Station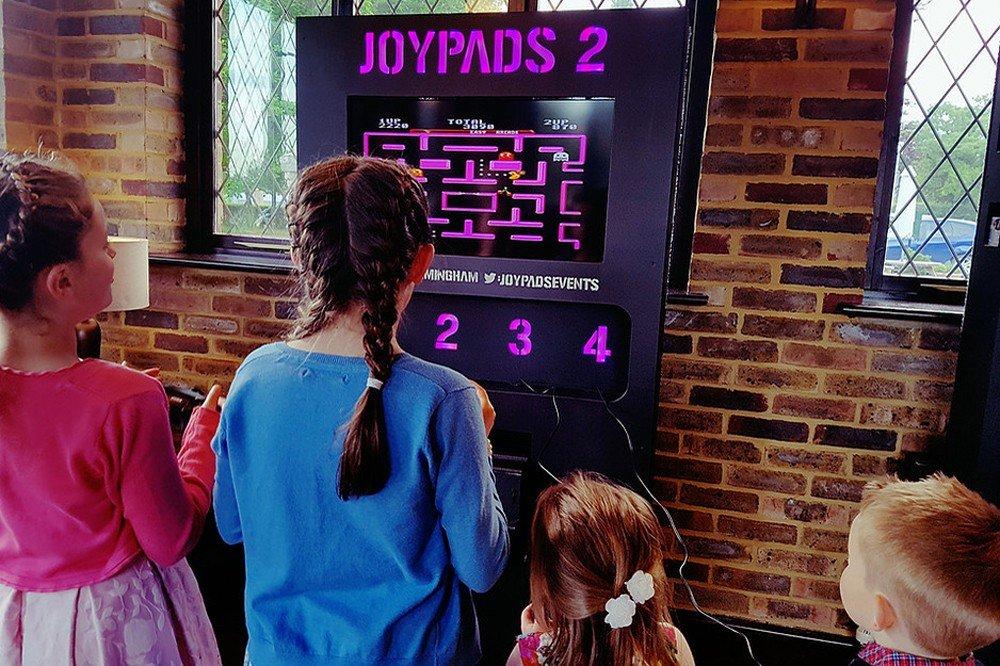 Image: gaming4weddings
Either pull out your old Nintendo 64 and set it up in a side room, or you can hire amazing retro arcade games and consoles from companies like gaming4weddings. Young guests will be enthralled (and occupied kids means no running around!) and we bet a few adults will be desperate to beat their old PB on Pac-Man.
READ MORE: 50 Favours for £1 or Less
4. Goody Bags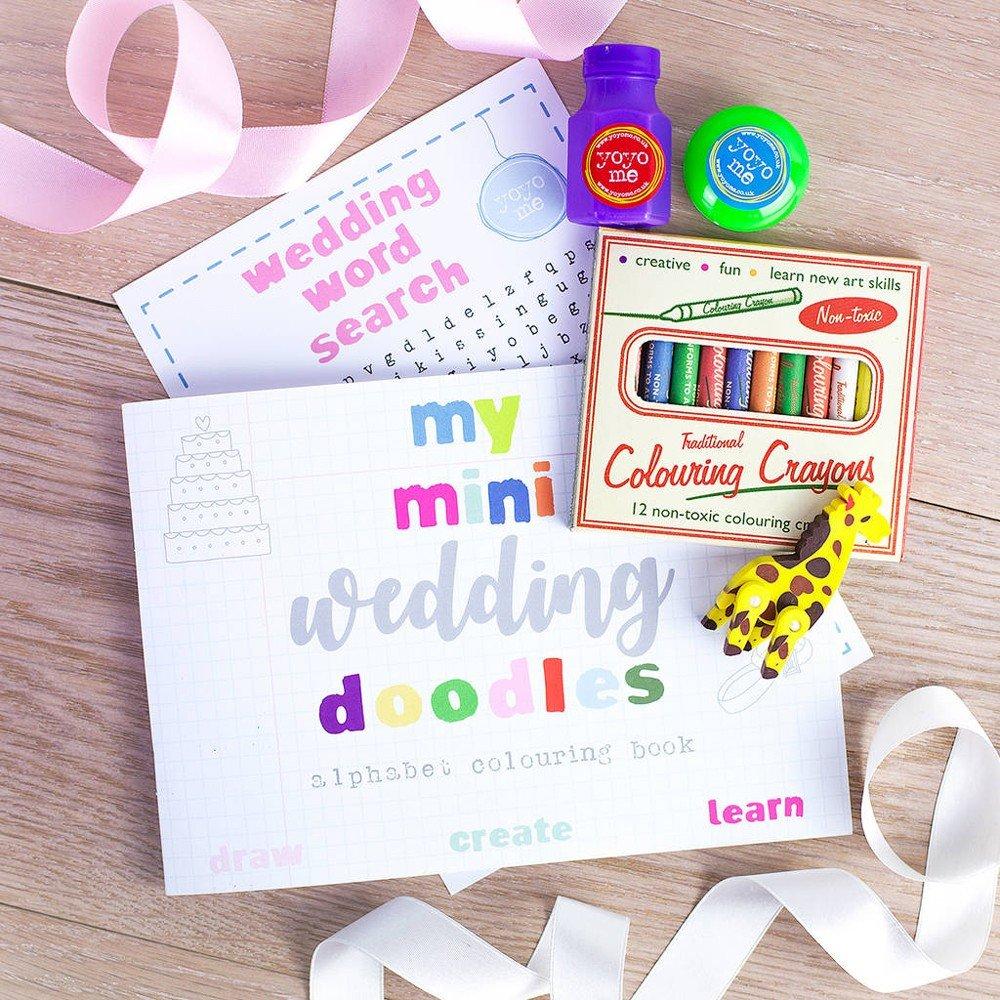 Image: YoYo-Me
A colouring book can keep little ones quiet during the ceremony. Ushers can hand them all an activity goody bag when they sit down with some cheap pound shop purchases, like crayons, an activity book, bubbles, Play-Doh or a couple of fancy dress items. You can also buy convenient ready-made wedding activity packs if you've already got a lot on your plate.
5. A Photo Treasure Hunt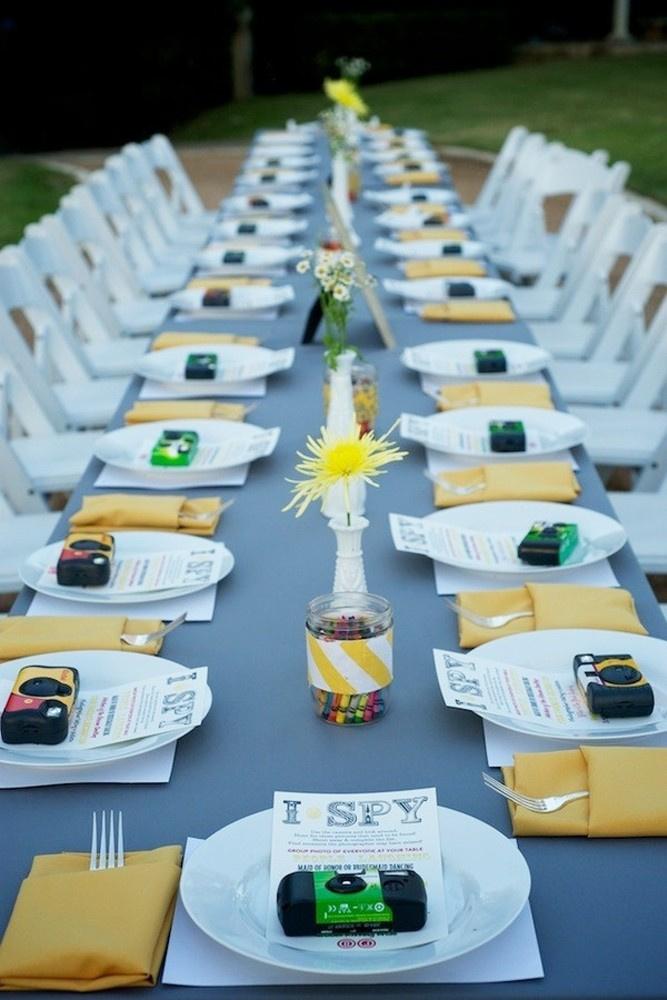 Image: Pinterest
Buy disposable cameras and give kids a list of photos they need to 'collect', like a picture of the cake being cut or the bride and groom kissing. You can print out their pictures for them as a nice reminder of the day. Hey, you might even find a photo you want framed among them!
READ MORE: I Spy and Other Fun Table Games
6. Kid-Friendly Favours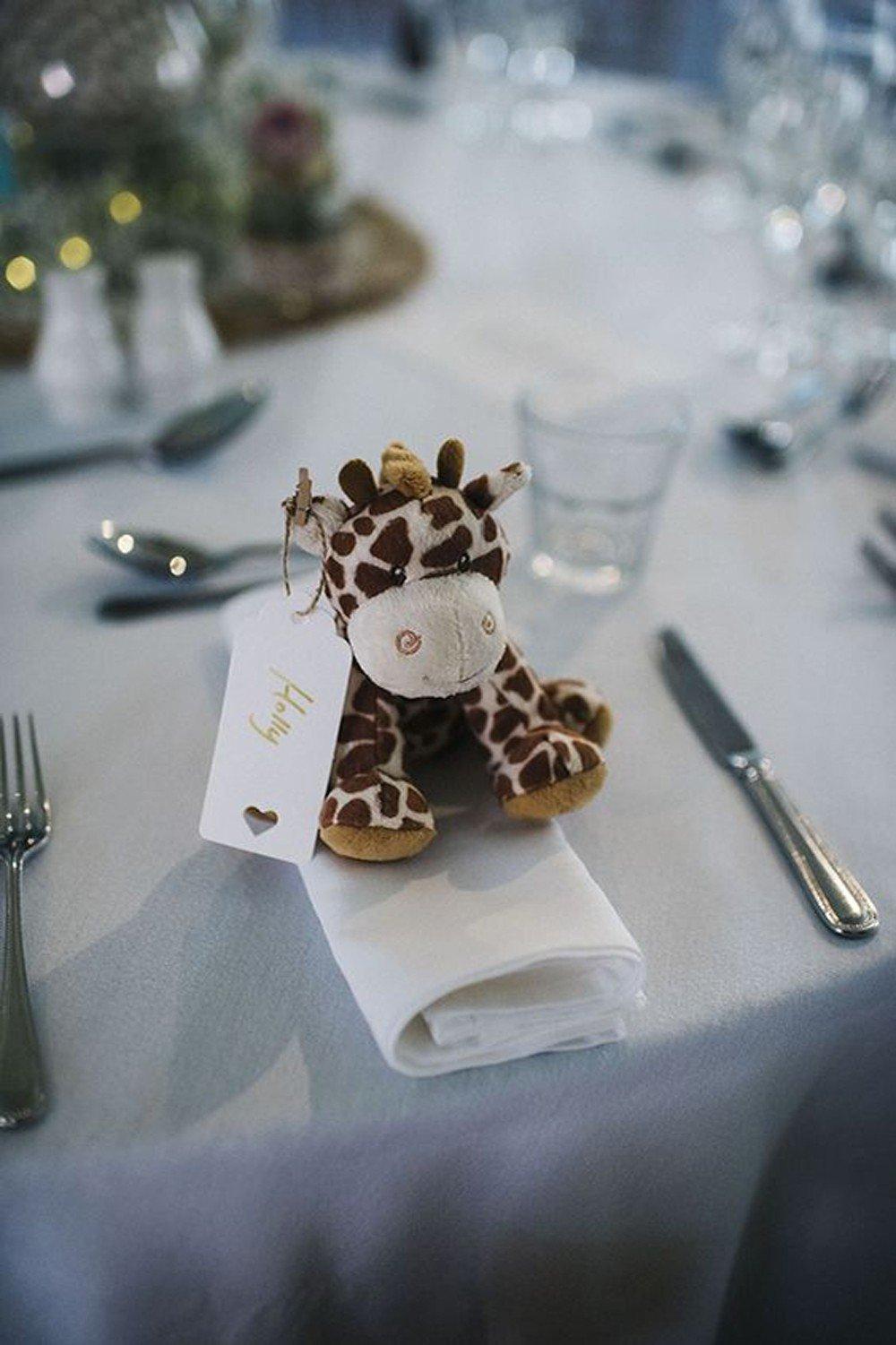 Image: Pinterest
A wedding favour like a trivia or joke book is a fab way to keep older kids reading while adults tuck into their starters. A soft toy or lego is perfect for younger ones. Here's 19 brilliant children's wedding favour ideas to kickstart you.
7. Craft Corner
Image: Pinterest
Cover a table in brown paper and let them scribble away with pens for as long as their heart desires. For slightly older kids, pick up some arts and craft supplies or jewellery sets from a pound shop and let them get making. Just make sure there's no paints – the last thing you want is a splodge on your white dress!
READ MORE: Primark Launches Cute Affordable Kids Wedding Range
8. Foosball Tables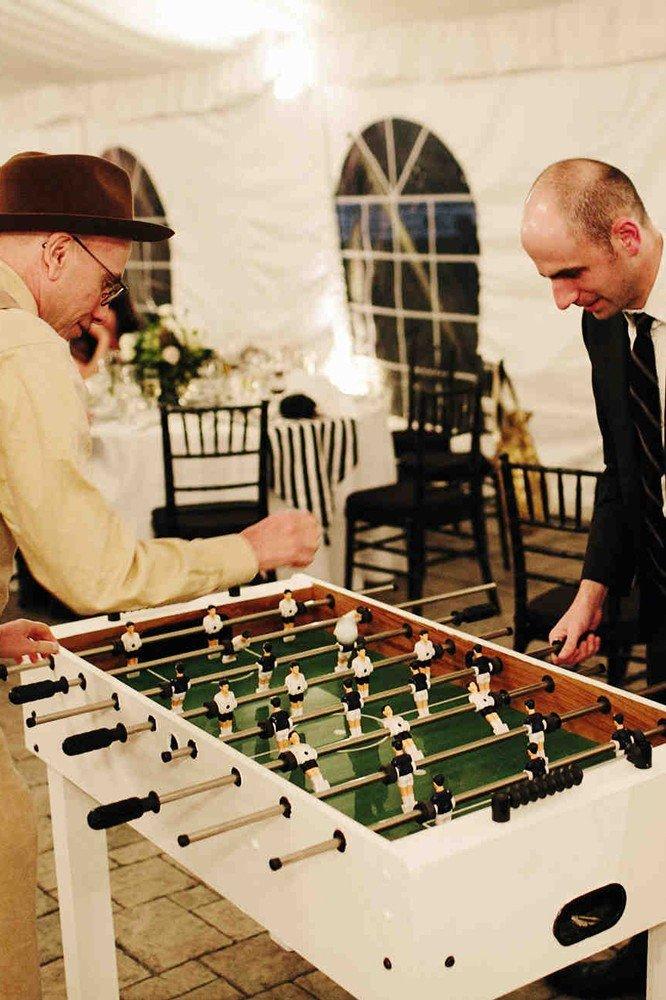 Image: Pinterest
A guest is sure to have an old one of these lying around in a garage, but if not you can rent them. They're great for a summer wedding if you set up a tournament outside.
9. DVD Room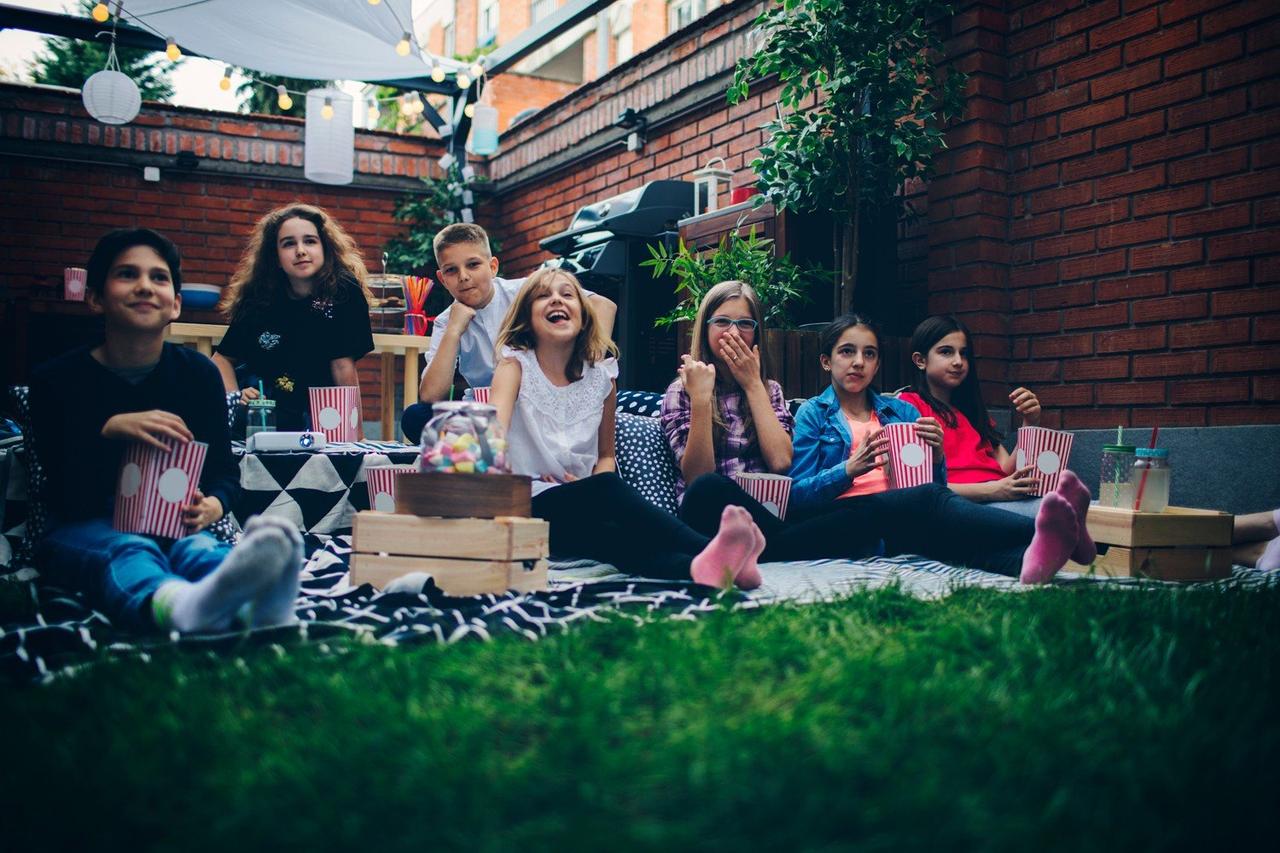 If your venue has space, leave a DVD playing in a room off to the side. Pick a recent Disney and you might even find a few older guests popping in for a few minutes' respite and a sing-a-long.
READ MORE: 10 Child-Friendly Wedding Venues
10. Dance Floor Time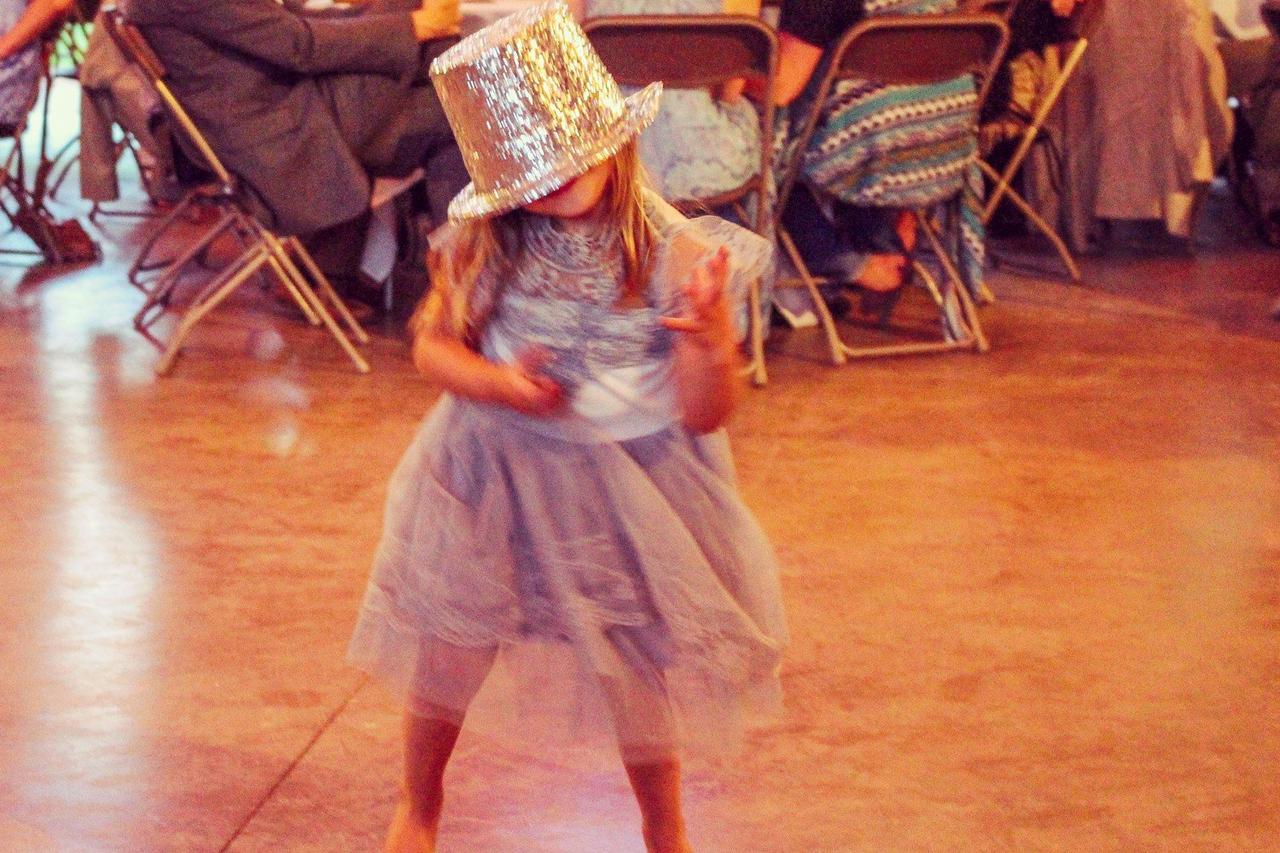 Set up a "kids only" time on the dance floor and play all the latest pop tracks. They can burn off a bit of energy for half an hour before the adults join in.
11. Bouncy Castle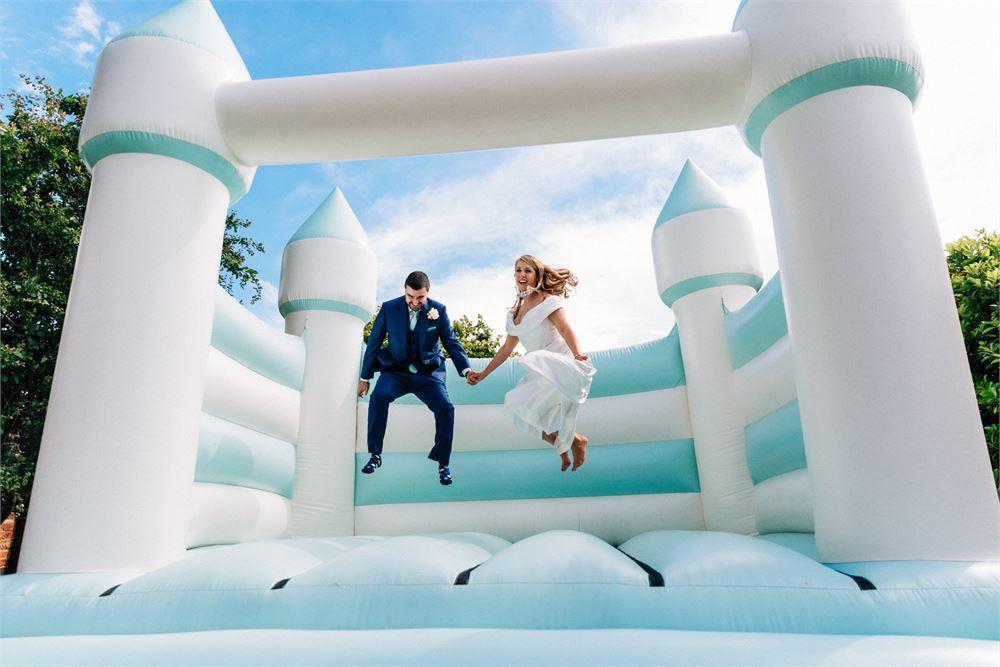 Image: Damion Mower Photography
If your budget allows, a bouncy castle is a great addition to an outdoor wedding or a venue with lots of grounds. Keep drunken guests off it for as long as possible though, you don't want injuries!
READ MORE: 31 Disney Wedding Songs That Everyone Will Love
12. Hire an Entertainer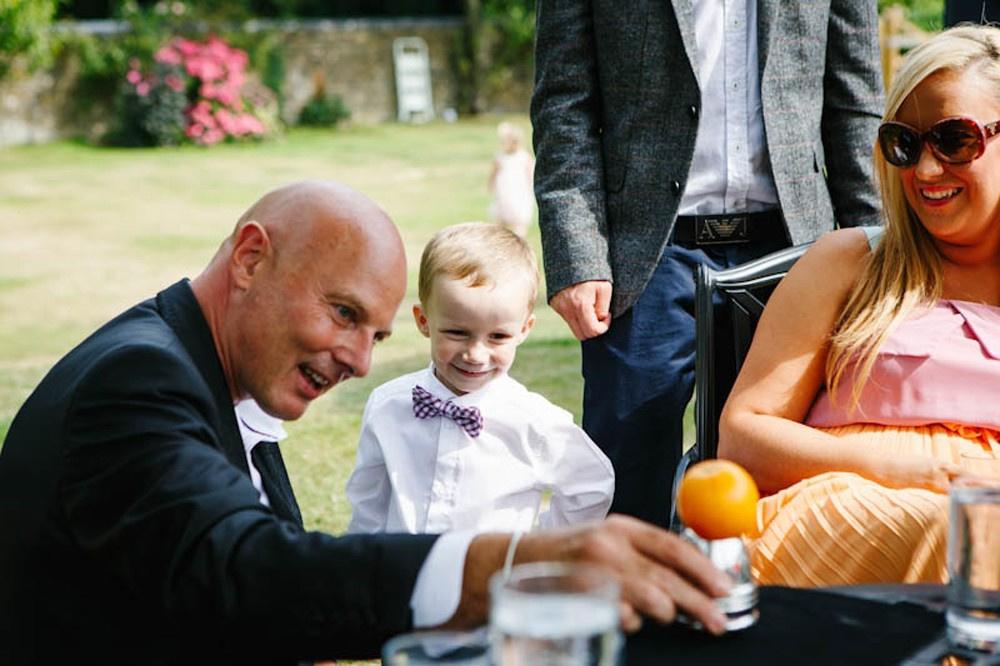 Image: Forzoni Mind Reader and Magician
Entertainers like Becky Boo Parties can throw a princess or pirate party with storytelling, games, face painting and more that'll give parents a chance to have a real break. Or an entertainer like a magician is fun for all the family; they're great to have milling around while wedding photos are going on.
13. Furry Guests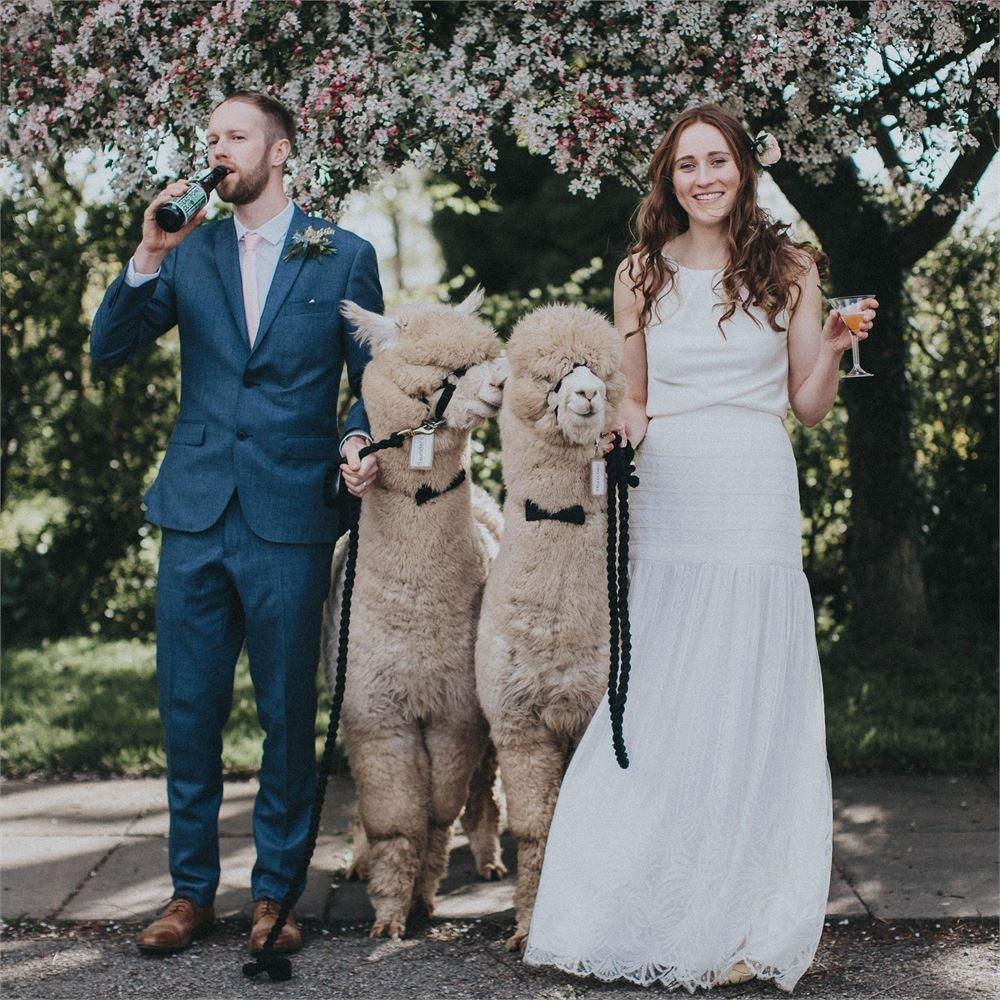 Image: Charnwood Forest Alpacas
Alpacas are fast becoming one of the popular new trends to have at your wedding and they're ideal to keep kids entertained. Hiring a couple of alpacas makes for some ace wedding photos and they're good-natured animals that won't mind some enthusiastic petting.
READ MORE: 33 Awesome Ways to Entertain Your Guests
14. Toy Boxes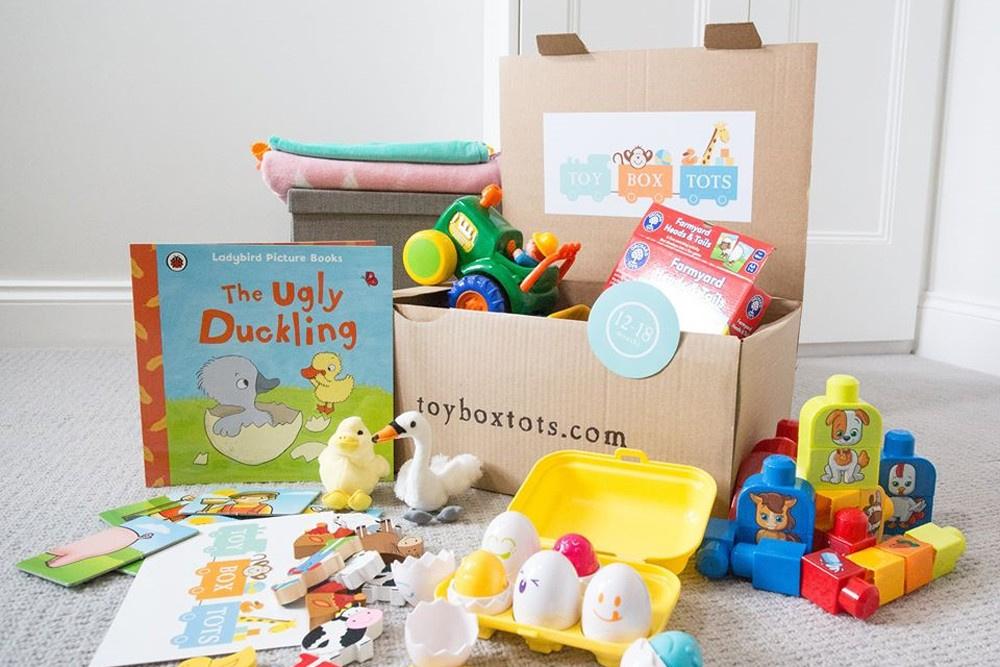 Image: Toy Box Tots
Toy Box Tots allows you to rent toy boxes for your wedding that young children will love. Aimed at ages 1-5 (probably the hardest group to keep quiet), these miracle boxes contain everything from books to toys to activity sheets and can be themed to your wedding, or a wildlife, fairytale, dinosaur etc theme.
15. Get a Nanny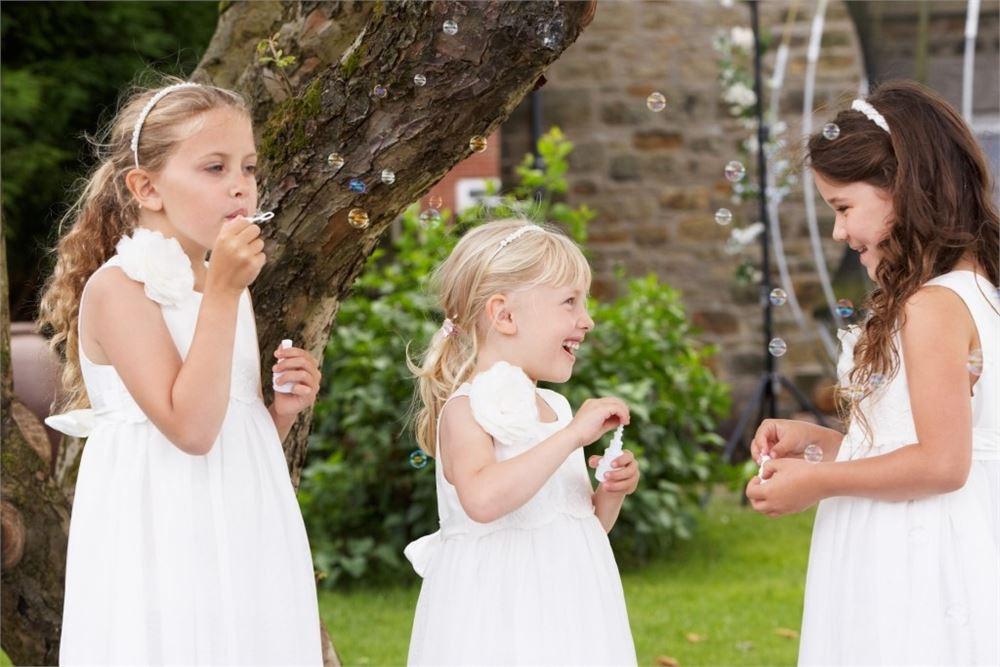 Image: Carousel Creche Company
If you'd really like to give parents a break, then a wedding nanny service is a great shout. They'll take care of your kids for a few hours (on-site so you can always check on them) and take away that pressure to keep them quiet during the ceremony, speeches and more.
5 Brilliant Kids' Wedding Activities
You can save yourself some stress by buying these great no-hassle kids wedding activities or DIY your own if you want.
If you're looking for some great personalised wedding favours that kids and adults will love, we've got 27 they'll love. And if you're looking to add some child-like magic to your day, one of these readings from children's books will be perfect.