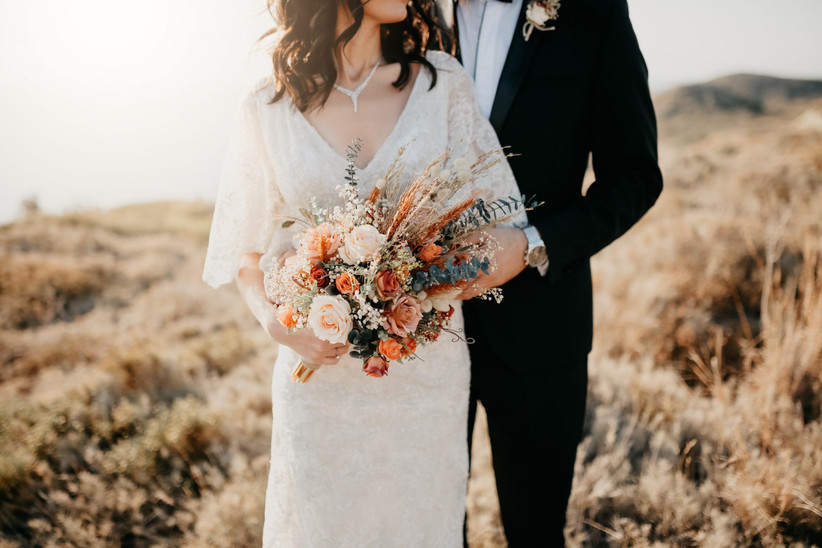 It's fair to say that the impact of Coronavirus on weddings has been huge, and many couples are now struggling with the reality of postponing or cancelling weddings amid the COVID-19 chaos. As the government continues to restrict large social gatherings and all but essential travel, many couples are left wondering where the rest of their wedding day plans stand, too.
From hen and stag weekends in Europe to destination weddings and honeymoons, a lot of couples must now look to alter their plans. If you fall into this camp, then don't panic. We'll guide you through how best to tackle postponing and reorganising plans so that you can get back to the fun stuff like choosing a hen party theme or ticking of those all-important honeymoon checklist essentials!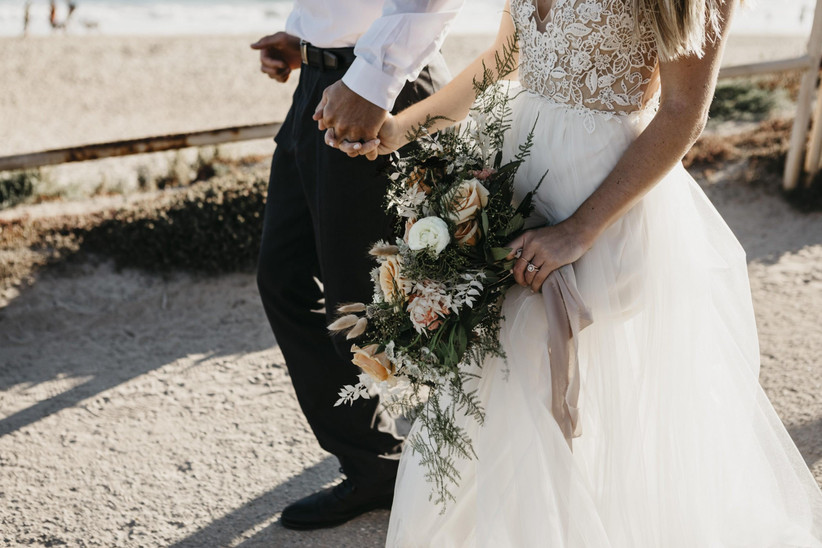 Should I Postpone My Honeymoon?
This depends on where and when your honeymoon is taking place. The FCO (Foreign & Commonwealth Office) advises against all but essential travel at the moment. This is because of the fast progression of the situation with Coronavirus throughout the world and the short notice countries often give before closing borders. As the situation currently stands, if you leave the country you run the risk of not being able to return or having your trip severely disrupted.
Airlines have dramatically reduced the number of daily routes on offer and some countries have closed their borders altogether, making it impossible to travel there. Many countries across Europe are now on lockdown, meaning travel to and enjoying a holiday there will be impossible for the time being. The USA has also closed its borders to travellers from the UK and the rest of Europe.
If your honeymoon falls before September, we would strongly suggest that you get in touch with the company you booked through or your hotel and airline directly and find out the situation at your destination. If travel restrictions are in place, you will need to cancel or postpone the trip. If your trip has been cancelled due to a government decision to close borders or put the country into lockdown, your travel insurance should cover this but it's always best to double check your individual policy.
If your honeymoon is booked for autumn, you may still be able to go as planned but it will depend on the rules and restrictions still in place at your destination. We recommend keeping up to date with the daily updates from the International Air Transport Association and the FCO, and contacting your honeymoon provider for advice.
If you do need to postpone your honeymoon, many airlines such as BA and Virgin are offering date changes, often at no extra cost. Hotels should also be keen to help you change the date in case of lockdown or closed borders rather than cancelling altogether. If you can postpone, you shouldn't need to claim anything on your insurance as your trip will still be going ahead, just at a later date.
READ MORE: 7 Honeymoon Trends for 2020 and Where to Experience Them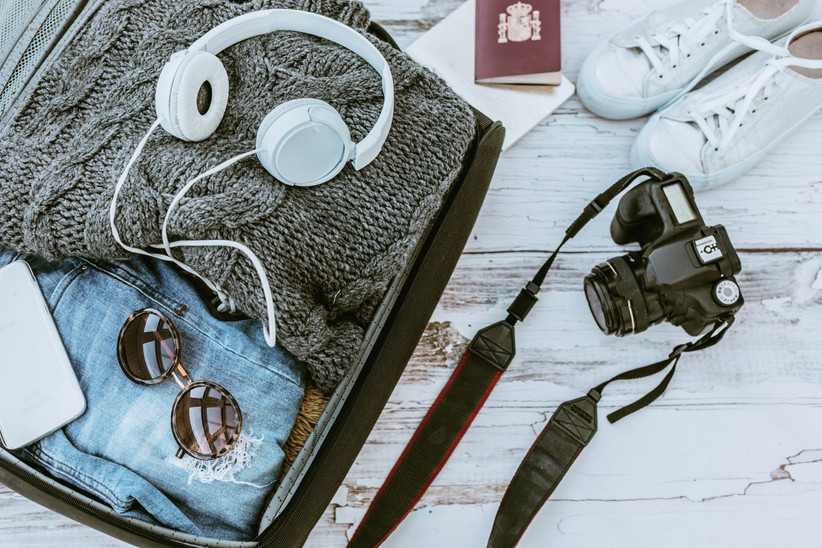 When Should I Postpone my Honeymoon Until?
Unfortunately, it's difficult to say. The European Union agreed to shut the borders of its states with immediate effect on 17th March and they are still not open to travellers from the UK. Iceland, Liechtenstein, Norway and Switzerland joined the EU in closing their borders during this period. So, if your honeymoon is taking place shortly after the lockdown period in one of these countries, the best thing you can do is closely follow announcements from the European Commission. It may be that lockdown periods will be extended or social distancing measures will still be in place, making it difficult to enjoy a honeymoon in one of these countries.
If you're travelling to the USA, the situation is very similar and the country is currently prohibiting travel from the UK and Europe. Updates can be found on the US Homeland Security website and we suggest following this closely to find out when you may be able to travel again.
If you're honeymooning in Indonesia, you will need to follow the updates on the Indonesia Travel website as they're currently restricting travellers from the UK and there is no clear suggestion of when this will end. The Guardian reported on 24th March that many Britons are stranded in Bali as many stopover destinations are not allowing travellers from Indonesia through and airlines have informed travellers that they may be stuck for a period of up to three months. So, if you're planning on honeymooning in Indonesia, we recommend postponing any trips for at least three months or until travel restrictions at all stopover destinations have lifted.
The Maldivian government have banned all cruise ships from entering and docking in the Maldives for the foreseeable future. If you're planning a cruise you will need to get in touch with your provider and find out when the restrictions are likely to be lifted and when they plan to reschedule the postponed trip. There have been cases of COVID-19 in the Maldives and the situation is likely to change quickly, so we recommend getting in touch with your airline or tour operator for the latest local advice. As it stands, you may still be able to travel to the Maldives within the next month and beyond but it will depend entirely on your honeymoon provider, airline and hotel. It's also worth noting that the UK Government are currently recommending all but essential travel.

For all other countries, we recommend checking the latest individual updates from the FCO.

We know it's frustrating not having a clear answer but hopefully by following the advice of both the UK Government and the local authority at your destination closely, you will soon be able to select a new date for your honeymoon with confidence.
Could I Book a Mini-Moon in the UK Instead?
A UK-based mini-moon could be a solution for couples looking for a getaway in the interim, but it all depends on the UK Government's restrictions changing over the next two months.
The UK is currently limiting all but essential travel and has closed all non-essential shops and facilities, including hotels and spas. This measure was put in place on 23rd March and is set to continue until 4th July at the earliest, meaning that mini-moons cannot be booked for this period as we are all being advised to stay in our homes.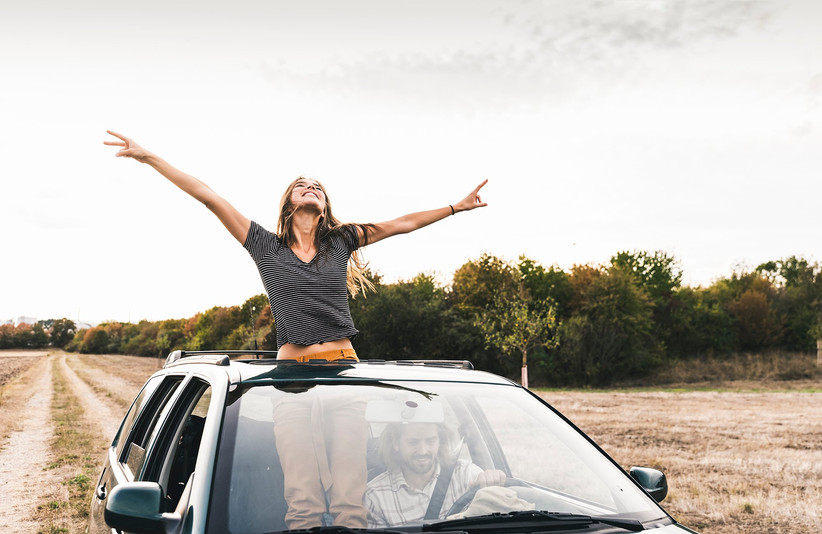 As it stands, we can't be certain that even if the lockdown ends in July that social distancing rules may still be in place, making it difficult for places like hotels, restaurants and spas to reopen. However, resources such as Airbnb could prove useful in providing a safe hideaway for couples wishing to escape together for a few days – it's currently at the host's discretion and properties are still available to book during the summer.
If you fancy a hotel stay or spa break, you'll probably be best waiting until July onwards. Prime Minister Boris Johnson stated on 19th March that he hoped we would be able to "turn the tide" on the situation with COVID-19 in the UK after 12 weeks of social distancing measures.
If you're unsure and would like more guidance, get in touch with the hotels or resorts you wish to mini-moon at and ask them for their advice on booking a trip.
Should I Postpone My Destination Wedding?
Like honeymoons, this depends entirely on where and when your wedding is taking place. If you're planning on getting married in Europe, including destinations such as Italy, Spain or France, in the next couple of months you will need to contact your venue, suppliers and/or wedding planner to figure out next steps. A wedding booked during the summer will likely need to be postponed as these countries are on lockdown.
Likewise, if you were planning to get hitched in the USA within the next two months or so you will likely need to postpone as the country is currently on lockdown and the end date for these measures is unclear.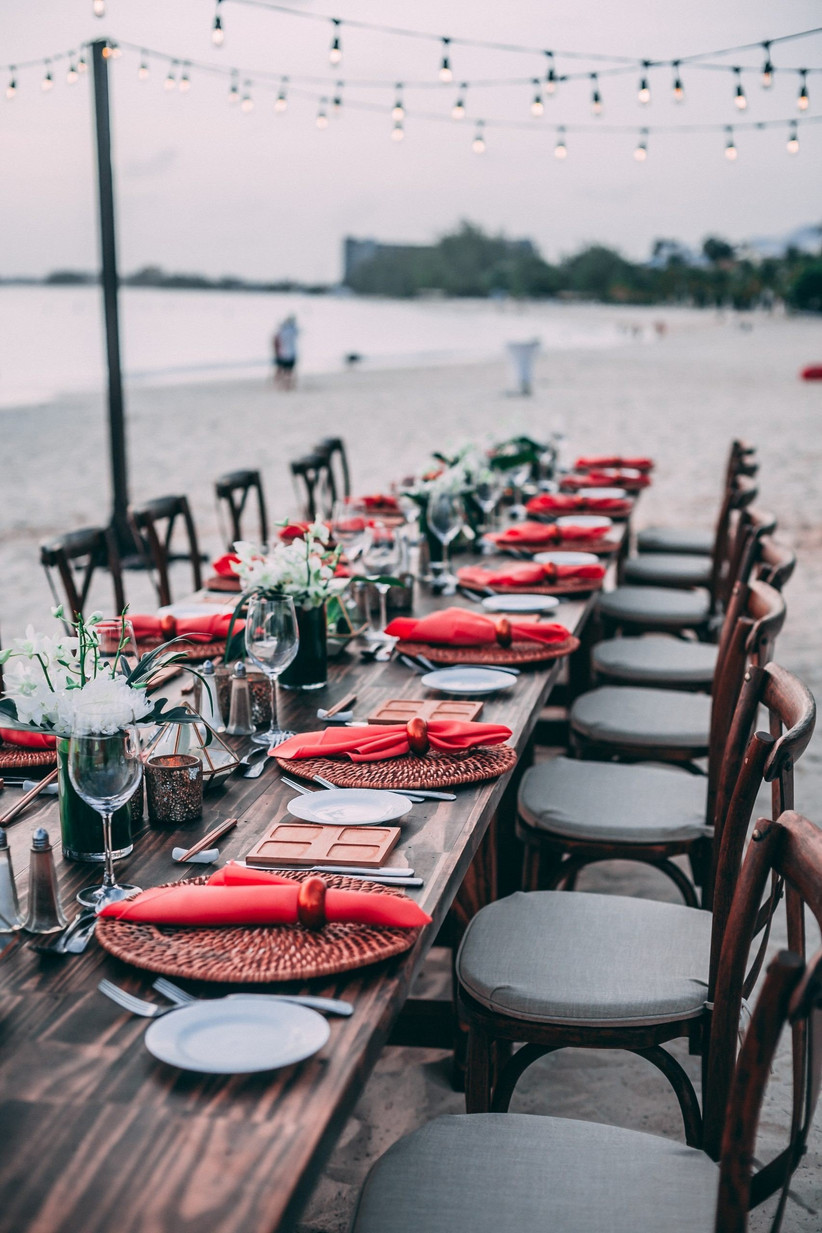 If you're getting married elsewhere, you will need to check the current FCO guidelines for UK nationals travelling to your destination and discuss whether or not you will need to postpone with your wedding planner or venue. It's also key that you check in with your suppliers and ensure that they are able to make the new date once you have it approved by your venue.
Even if you postpone until later in the summer or the autumn, some social distancing measures may still be in place and the elderly or more vulnerable may still need to limit travel and social contact. If that is the case, be sure to read our tips on how to live stream your wedding so that they can still feel involved from afar.
Finally, as soon as you have a postponement confirmed, you need to get in touch with your guests and inform them of your decision. Your guests will need plenty of notice so that they can get in touch with their own travel providers and accommodation and postpone or cancel their bookings. An announcement on your wedding website or a group email is the ideal way to do this.
READ MORE: How to Tell Guests You're Postponing Your Wedding
Should I Postpone My Hen Do or Stag Do?
For the next two months certainly, and possibly even for a month or so after that. Boris Johnson has announced that we must only go out for essential items and exercise and limit all social contact outdoors to groups of two people or people from the same household only. This more extreme measure will be in place until the beginning of June and may possibly be extended beyond this point. Even when these heavy restrictions have been lifted, we may still need to be following social distancing rules, which unfortunately rules out hen and stag dos.
If your hen or stag do is booked within the next three months and is taking place in the UK, Europe, the USA or any of the other countries currently on lockdown or with closed borders, we would recommend looking into postponing if possible. Even if borders are reopened and lockdown is lifted, restaurants and bars may still be restricted for some time to come.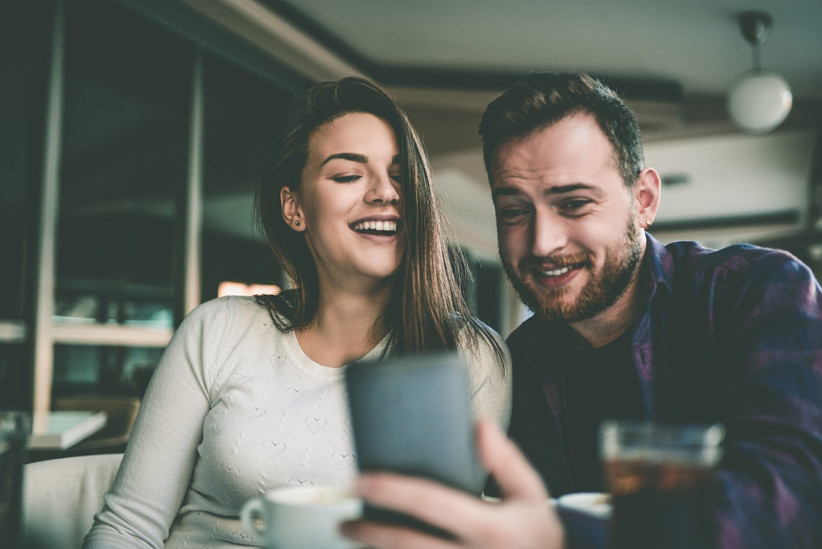 While it's best to try and postpone the trip, check your travel insurance policy to see if you are covered in the event of needing to cancel due to government restrictions to give yourself peace of mind.
If you're determined to party (and let's face it, we could all do with something to look forward to right now!) why not arrange a virtual celebration using the Houseparty app in the interim? You can play games, dance to the same music and catch-up over a gin, all from the comfort of your own home. Winning.
Whether you're planning a virtual shindig or you're simply eagerly awaiting the in-person do, you're going to need The Ultimate Mr & Mrs / Mr & Mr / Mrs & Mrs Questions.