The Best LGBTQ+ Honeymoon Destinations for Newlyweds
From romantic cities to paradise beaches, these are the best LGBTQ+ honeymoon destinations - plus where to stay and what to see and do!
We have included third party products to help you navigate and enjoy life's biggest moments. Purchases made through links on this page may earn us a commission.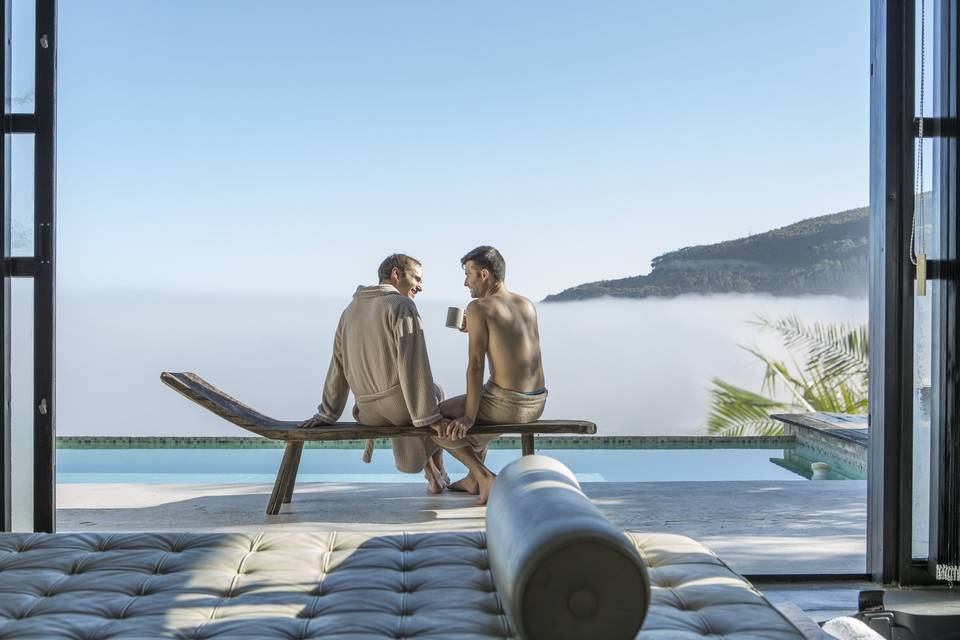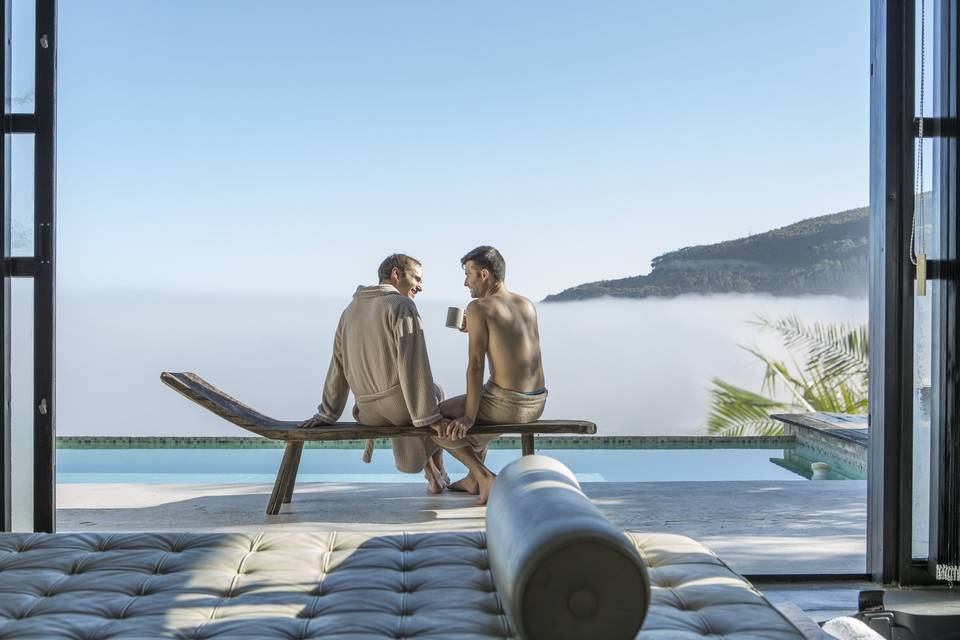 Finding your perfect honeymoon destination can be a tough choice - not only will you want to plan an escape that is romantic and memorable, heading to a location where you and your partner feel comfortable and welcome is a must too.
In many destinations around the world, honeymooning as an LGBTQ+ couple will be trouble free, however the sobering reality is that there are certain locations to be aware of when travelling to ensure you have the best experience possible.
If you don't fancy travelling abroad, or would like two trips to celebrate your marriage, you could always enjoy a minimoon in the UK too! If you are looking to travel further afield we have you covered with the best gay honeymoon destinations to inspire you.
The 8 Best Gay Honeymoon Destinations
1. French Polynesia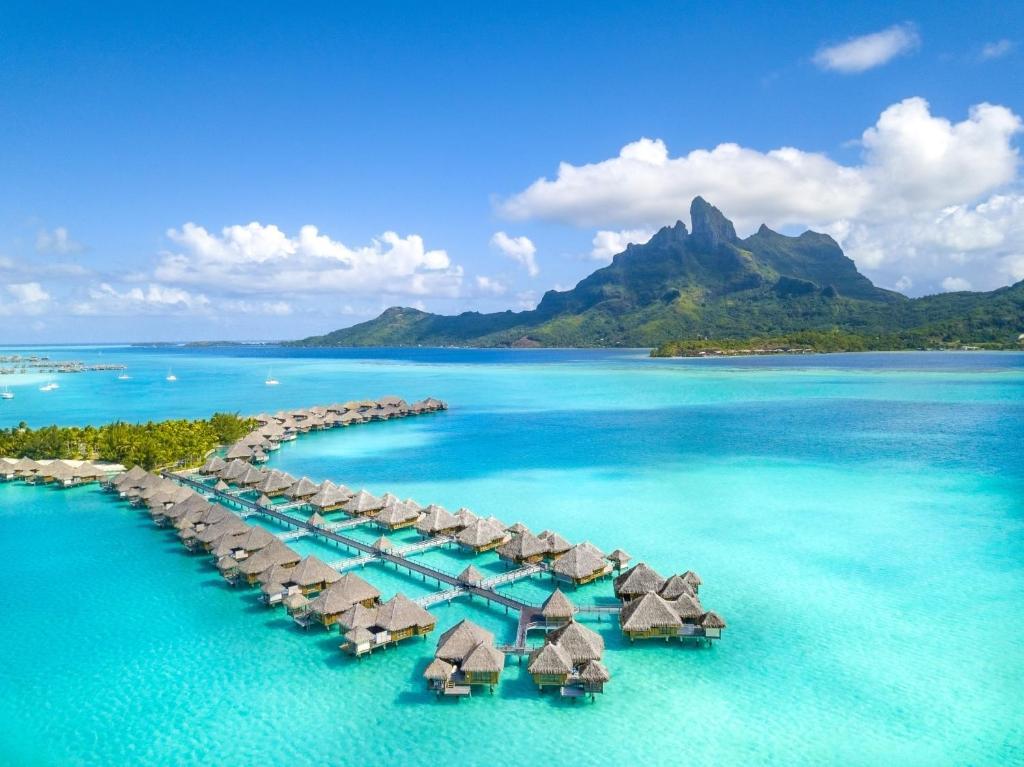 If sipping sunset cocktails in overwater bungalows, sunbathing on white sands and snorkelling in turquoise waters is your idea of a dream holiday, French Polynesia is a heavenly gay honeymoon destination choice. Equal marriage rights and discrimination laws are present in this country making it is a truly welcoming location and ideal for beach-loving newlyweds - particularly in Bora Bora.
While relaxing is the name of the game on these beautiful islands, there are lots of activities on offer too including diving, lagoon tours, hiking and cooking classes.
Due to the tropical climate, the best time to visit is May-October when it is sunny and dry, however if you are looking to travel off-peak choose April or November.
Where To Stay: The St Regis Bora Bora Resort
Just a 15 minute boat transfer from Bora Bora airport lies The St Regis Bora Bora Resort. Boasting two swimming pools, four restaurants and a luxurious day spa, you can completely relax and unwind at this luxurious hotel.
The air-conditioned accommodation offers panoramic views of the surrounding islands and lagoon and guests can enjoy free use of snorkelling and windsurfing equipment. Trust us, this is a romantic honeymoon hotspot that you won't want to leave...
2. Seychelles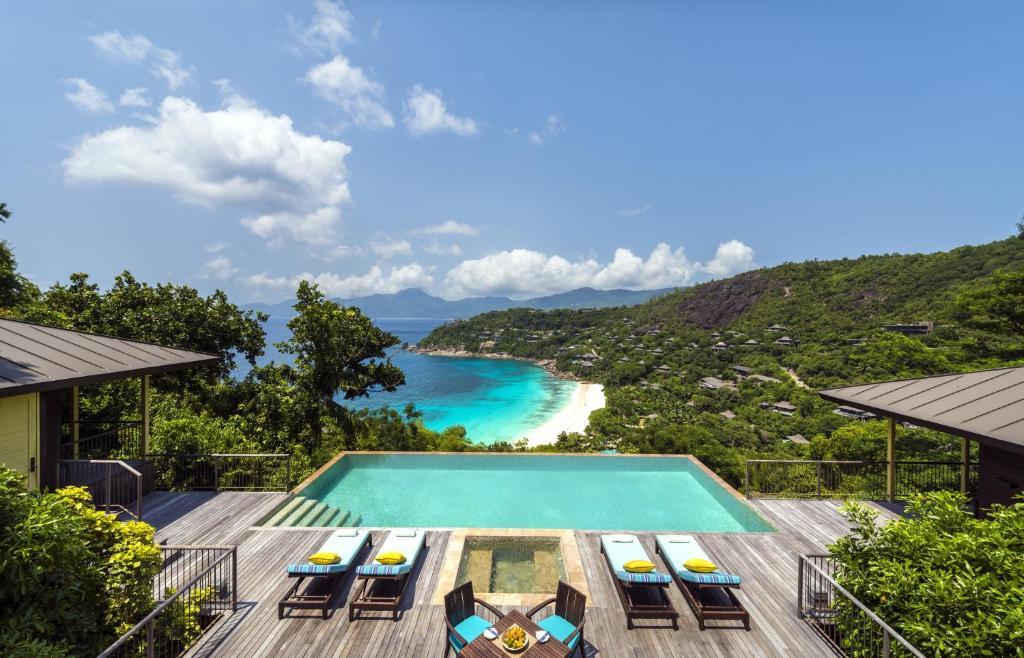 There's something seriously glamorous about the Seychelles and as one of the only places in the Indian Ocean where being LGBTQ+ is legal, it's no surprise it is a really popular gay honeymoon destination.
The four main islands, Mahé, Praslin, Silhouette and La Digue offer amazing 5* hotels for couples as well as breath-taking beaches. If you head to the northernmost Bird Island, you'll be able to catch a once-in-a-lifetime sight of nesting sea turtles and giant tortoises.
April-September is the best time to visit, with dry weather and high temperatures without being humid.
Where To Stay: Four Seasons Resort Seychelles
The Four Seasons Resort Seychelles is your own slice of paradise. Think miles and miles of pristine white sands, warm clear water and gorgeous coconut groves to explore.
Featuring a spa, fitness centre, swimming pool and a water sports pavilion, each air-conditioned villa has its own pool and patio so you'll have lots of privacy.
3. Thailand
Whether you and your partner love to travel, or you prefer to unwind on the beach, Thailand is the perfect destination for a gay honeymoon. Well-known for having some of the best LGBTQ+ scenes in the world, you can enjoy this beautiful country on a very reasonable budget.
City dwellers can start in the capital Bangkok with its vibrant nightlife and amazing local cuisine, before travelling North to Chiang Mai. Sea and sand more your vibe? Thailand's incredible beaches entice honeymooners every year.
Where To Stay: The Sarojin
The lush garden setting of The Sarojin is surrounded by national parks and rainforests making it a romantic tropical escape. Afternoons can be spent lazing in an outdoor sunbed by the pool or exploring natural limestone caves and lagoons at Phang Nga Bay.
Guests can also request for gourmet picnic baskets for a day out or a romantic candlelight dinner by the waterfalls.
4. Paris, France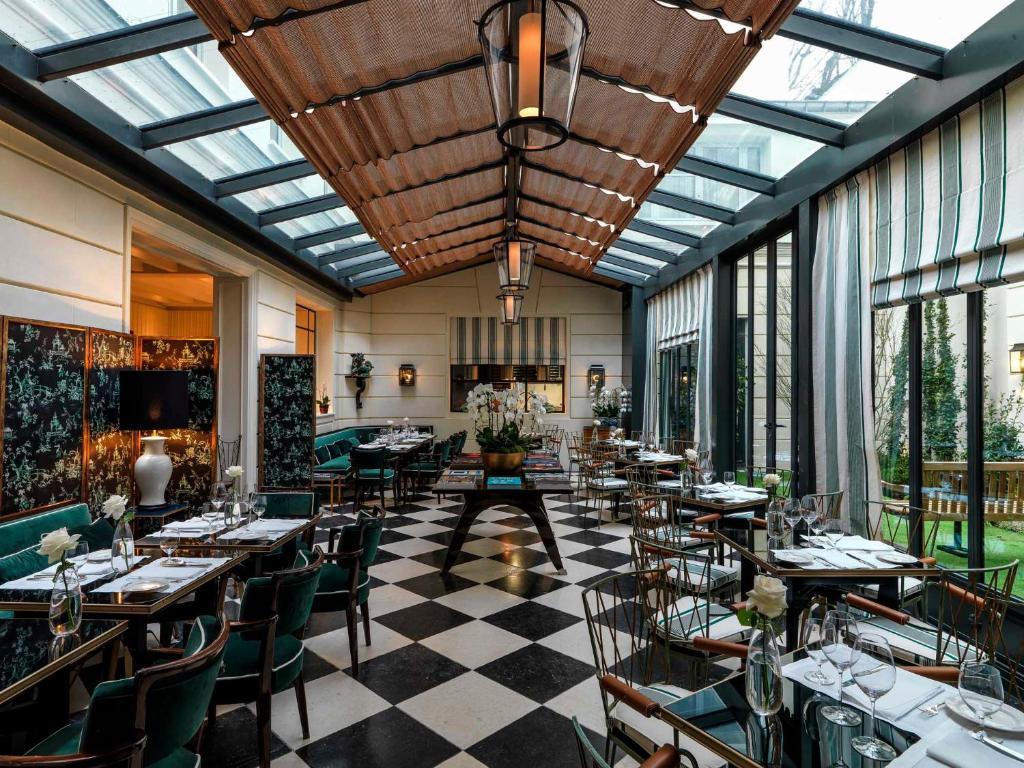 The city of love is an iconic honeymoon destination that will never go out of style and is home to a thriving LGBTQ+ community. After tucking into a Parisian breakfast, stroll hand in hand down the quaint neighbourhoods, making sure to book in a walking tour.
There's really no bad time to visit this romantic city, and with the journey taking less than 3 hours from London on the Eurostar, you'll have plenty of time to make the most of your trip.
Where To Stay: J.K. Place Paris
In a prime location for all hot spots you're likely to visit, J.K. Place Paris was designed by Florentine architect Michele Bonan with Parisian flea market finds making it an excellent choice for chic couples.
Guests can use the spa, wellness centre and restaurant and we wouldn't be surprised if you bumped into a celebrity or two.
5. Japan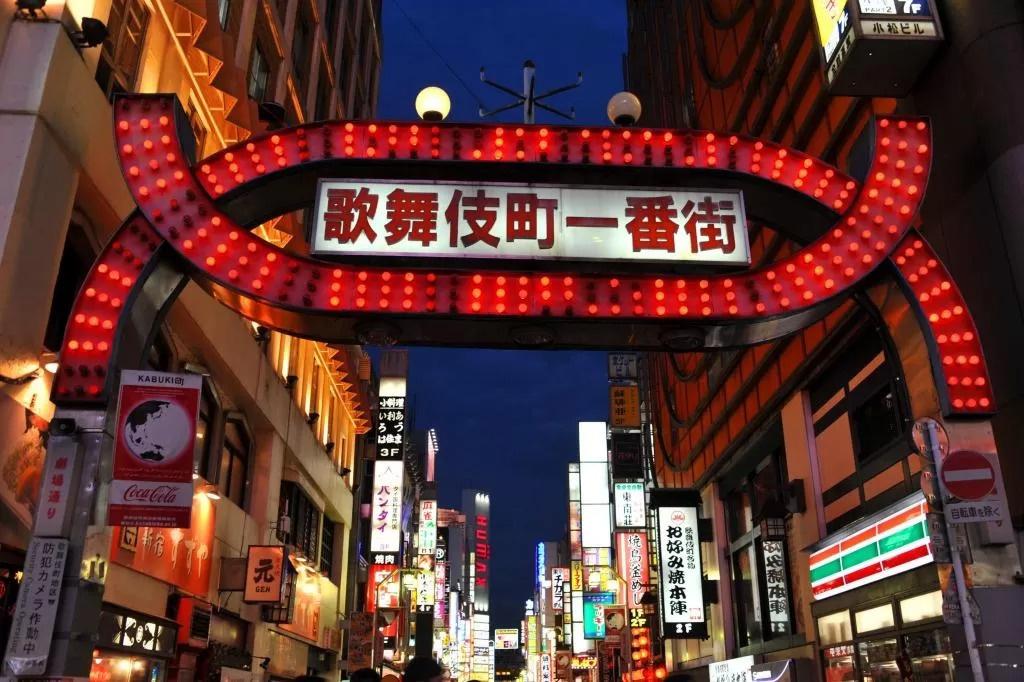 Many cities in Japan have a vibrant LGBTQ+ scene, in particular Tokyo's Shinjuku Ni-Chome district which hosts annual pride festivals and has one of the largest LGBTQ+ communities in Asia. There you'll find amazing food, drinks, gay bars and a bustling atmosphere. You can even book a tour with a local guide!
History buffs can take the high-speed cullet train to Kyoto, home to temples, palaces and shrines.
Where To Stay: Hotel Gracery Shinjuku
The location of Hotel Gracery Shinkuku is a major draw as you can easily walk to the best parts of the city or get on the metro. It is a brilliant base for exploring Tokyo and offers comfortable rooms complete with a TV, built-in air cleaning and en-suites.
A Japanese-style breakfast buffet is served in the restaurant to fuel you for your day ahead, and the information corner features free-use computers and a currency exchange machine - very practical.
6. South Africa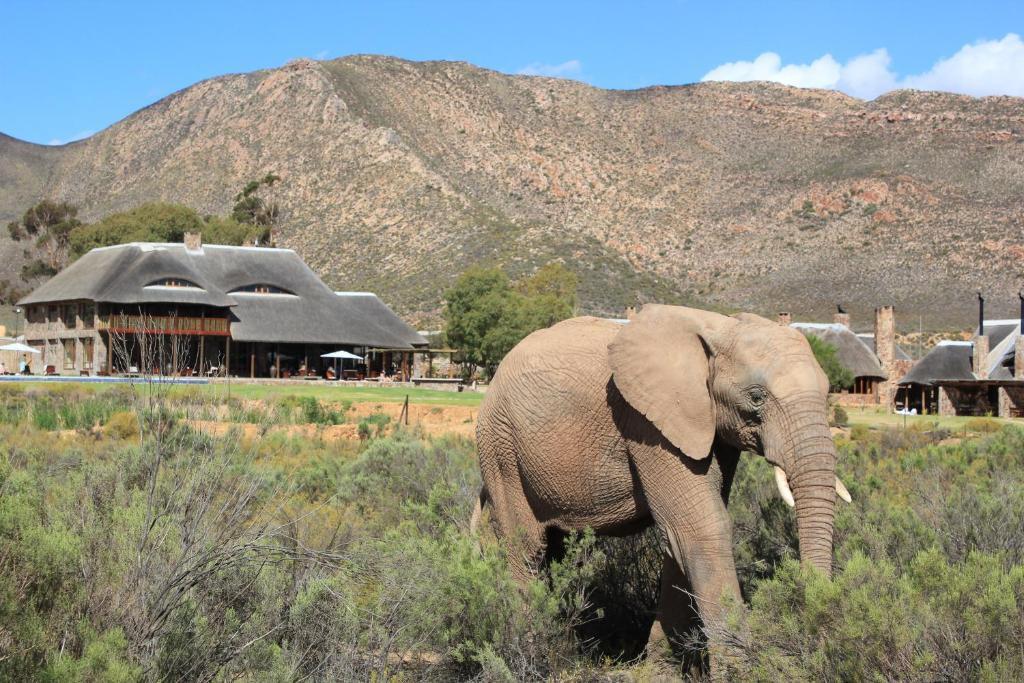 According to the Hitched wedding trends report, multi-destination honeymoons are big news and South Africa (where LGBTQ+ marriage is legal) provides the perfect spot to do so, combining both a safari and a relaxing beach break.
Cape Town, often regarded as the gay capital of Africa, offers great beaches, restaurants and shopping. There are many private safari reserves just a short drive from Cape Town, where you'll be in with a chance to spot lions, leopards, elephants and rhinos.
Be sure to check out De Waterkant, home to Cape Town's LGBTQ+ quarter and Manhattan - the city's oldest gay bar. Boulder's Beach is also a must-visit where you can get up close and personal with penguins.
Where To Stay: Aquila Private Game Reserve & Spa
The closest safari reserve to Cape Town, Aquila Private Game Reserve & Spa offers a once-in-a-lifetime safari experience, plus an outdoor swimming pool and spa.
Meals are included in the buffet restaurant with panoramic views of the Karoo mountains, and horse back and quad bike safaris can also be arranged.
7. Greek Islands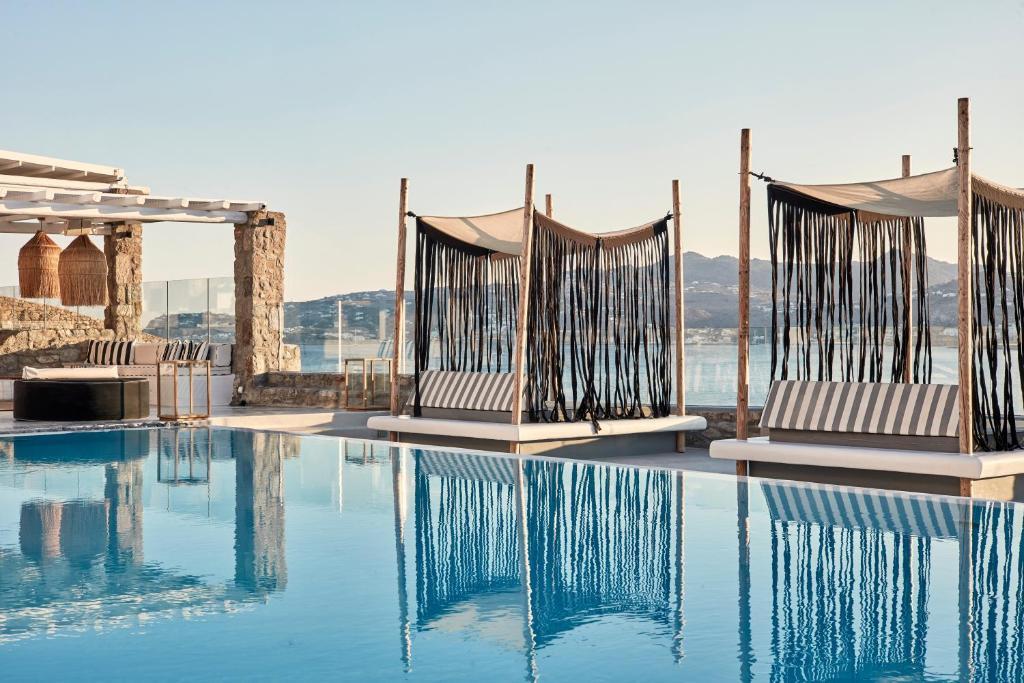 Disappointingly, activists are still having to fight for same-sex marriage in Greece, however it still remains one of the most LGBTQ+ friendly honeymoon destinations in Europe. Perfect for those looking for a honeymoon a little closer to home, the picturesque beaches as well as ancient historical sites are its draw.
The most LGBTQ+ friendly island in Greece is Mykonos - often frequented by celebrities. Easily accessible from Athens by ferry, it boasts an abundance of beaches to relax on during the day and clubs to hit up when the sun goes down.
July and August are peak tourist season so we recommend visiting in June or September where you'll still get the sun without jostling for a sunbed.
Where To Stay: Mykonos No5 Luxury Suites & Villas
The stunning Mykonos No5 Luxury Suites & Villas provides everything you'll need for a spectacular honeymoon in Greece. With Aegean Sea views from all angles, the traditional blue and white exterior and interiors will transport you to a dreamy escape from reality.
We recommend booking a villa with its own private pool - it is your honeymoon, after all!
8. Iceland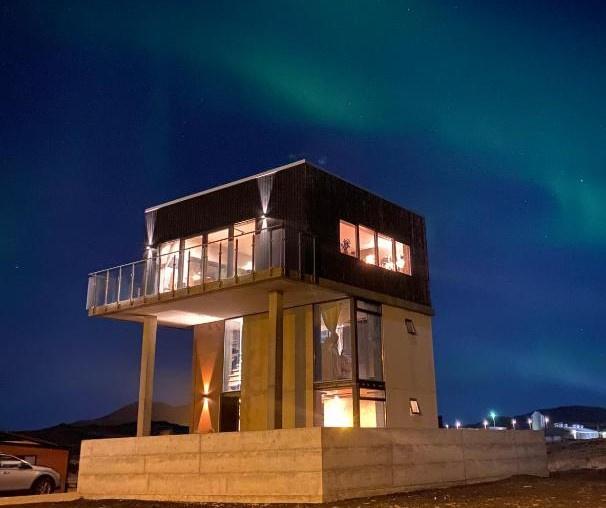 One of the first countries in the world to legalise same-sex marriage, Iceland is a country that has been a trailblazer for LGBTQ+ rights, as well as being an area of outstanding beauty.
Famous for the gorgeous Blue Lagoon and its whale watching spots, there is plenty for newlyweds to get stuck into. Travel North to witness the unforgettable Northern Lights - surely one of the most romantic honeymoon experiences in the world!
Where To Stay: Converted Water Tower
This converted water tower is an intimate setting that is the perfect spot for just the two of you. With unpredictable Icelandic weather it's a cosy space to come back to and boasts amazing 360 degree views of the surrounding landscape.
The supermarket and bakery are only five minutes away, so despite its tranquil setting, you have a number of amenities on your doorstep.
Packing for your honeymoon? Don't forget to check out these savvy honeymoon packing hacks