How To Plan An Eco-Friendly Summer Wedding
If you're hoping to host an eco-conscious celebration, summer is the perfect season. We spoke to award-winning wedding planners Marble Private about how to plan the day of your dreams, without being detrimental to our planet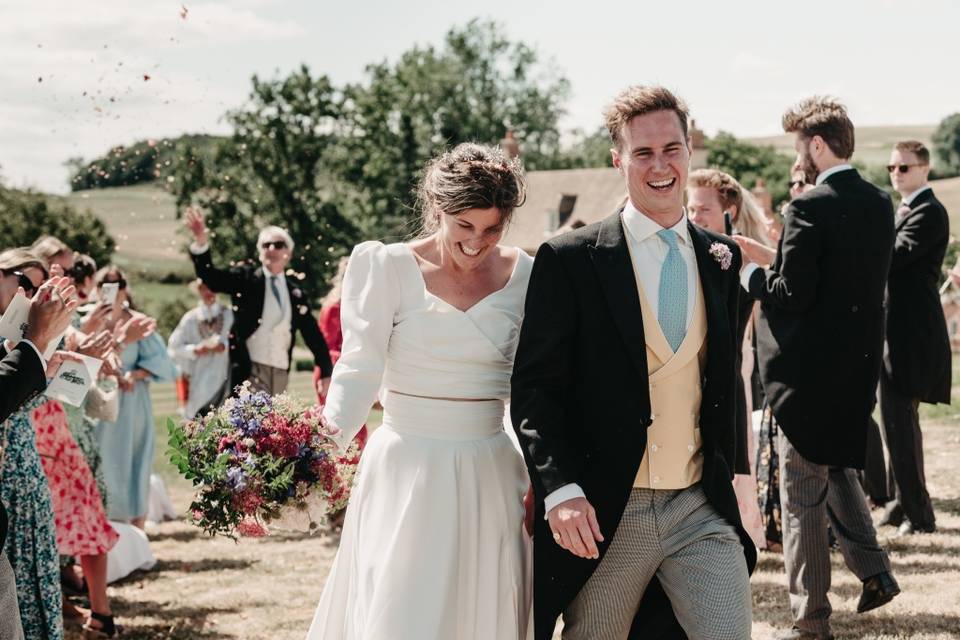 Sponsored By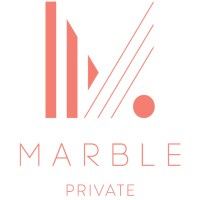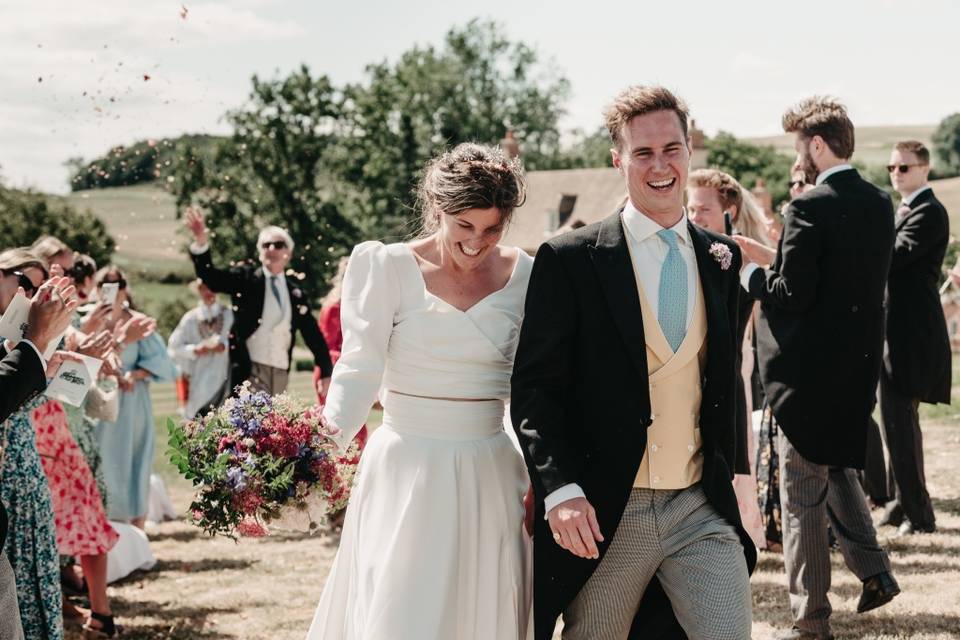 The word 'eco' tends to evoke less stylish connotations, but that needn't be the case. An eco-friendly wedding can be every bit as glamorous and elegant as you've dreamed - and it all starts with the season you choose to host your wedding in.
Winter soirees are undeniably opulent, but it's far simpler to create a sustainable day if you plan your celebration in the summer. For expert insight into how to plan a jaw-dropping, show-stopping summer wedding that your guests will remember for a lifetime - with minimal impact on the environment - we consulted end-to-end wedding planners Marble Private.
Host A Summer Wedding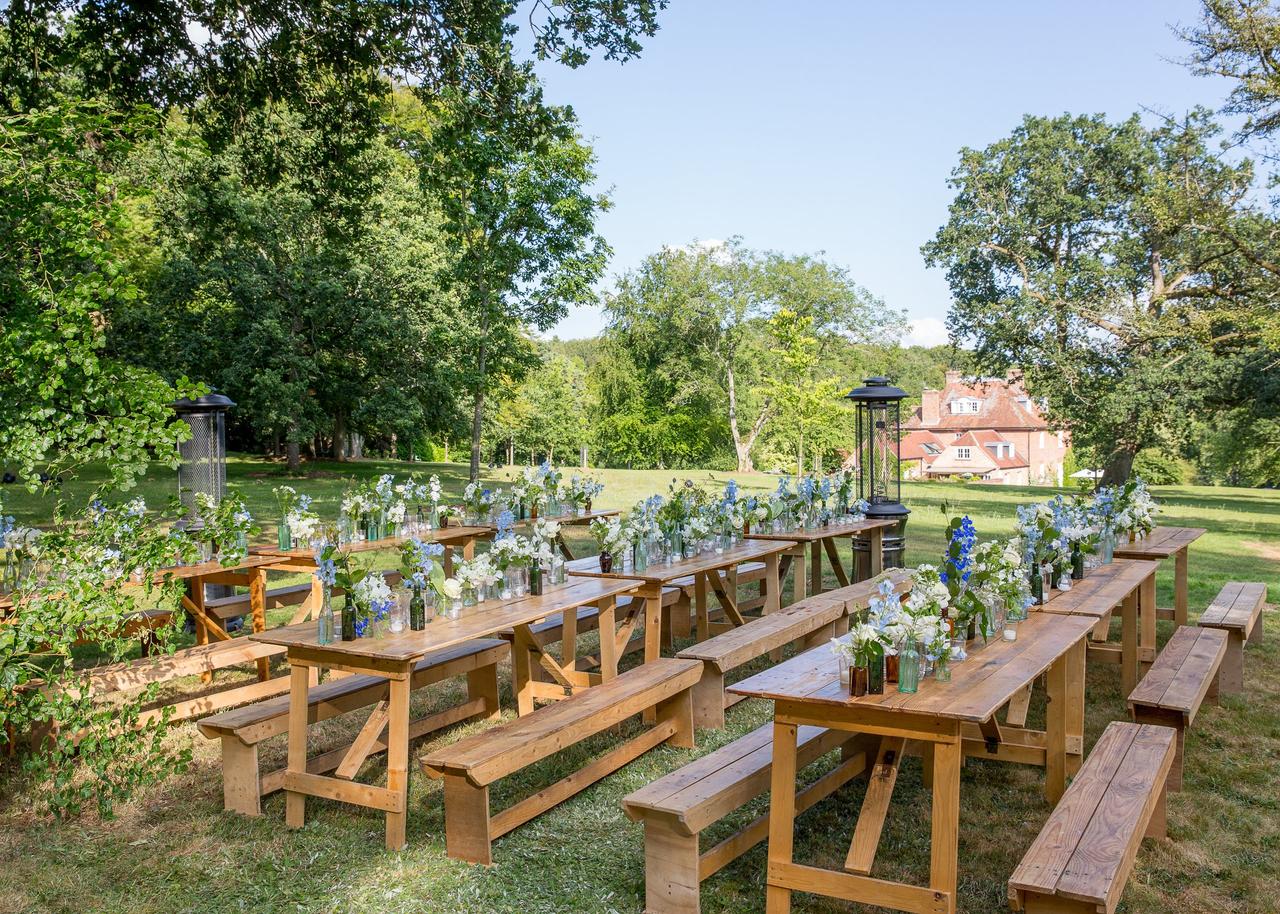 Yes, the season you decide to get married in is the first step in your journey to a sustainable wedding.
Outdoor weddings release less carbon emissions as they tend to take advantage of natural daylight and use less electricity. Dancing under the moonlight isn't just romantic - it saves energy too. Plus, in open space the opportunities for breath-taking design details set against incredible natural backdrops are endless.
When the sun does set, use solar powered fairy lights and lanterns to light the way, or have beeswax candles flickering around the venue to create an elegant and romantic atmosphere, rather than using electricity.
Marble Private has extensive connections with breath-taking outdoor venues to help you find the one that sets your heart alight. They also work with wedding designers to help you create the outdoor wedding you've always pictured, with no glamour spared.
Don't Forget The Little Details
A place name beautifully written in calligraphy adds an elegant touch, but is likely to be left behind at the end of the day. Again, these could be printed on seed paper, so guests are more inclined to take the home and plant them. The main issue with outdoor weddings is the waste and rubbish left behind, which can affect local wildlife. Having a zero-plastic approach to your wedding is definitely the way forwards.
Eco-Friendly Wedding Favours
On the theme of plantable wedding keepsakes, Marble Private suggests giving guests seeds to take away instead of plastic-wrapped wedding favours. This will mean they can plant their own flowers and trees and will be a special reminder of the wedding for months and even years to follow.
Go one step further, and plant trees in the names of all of your guests rather than giving them favours. Everyone will appreciate the sentiment and you've helped the environment.
Planting trees is one of the easiest ways to offset carbon. "We've known many couples who plant a tree to pay homage to their special day," say Marble Private. "It could be incorporated into part of your ceremony, or turned into a group activity with guests."
Offset Your Flights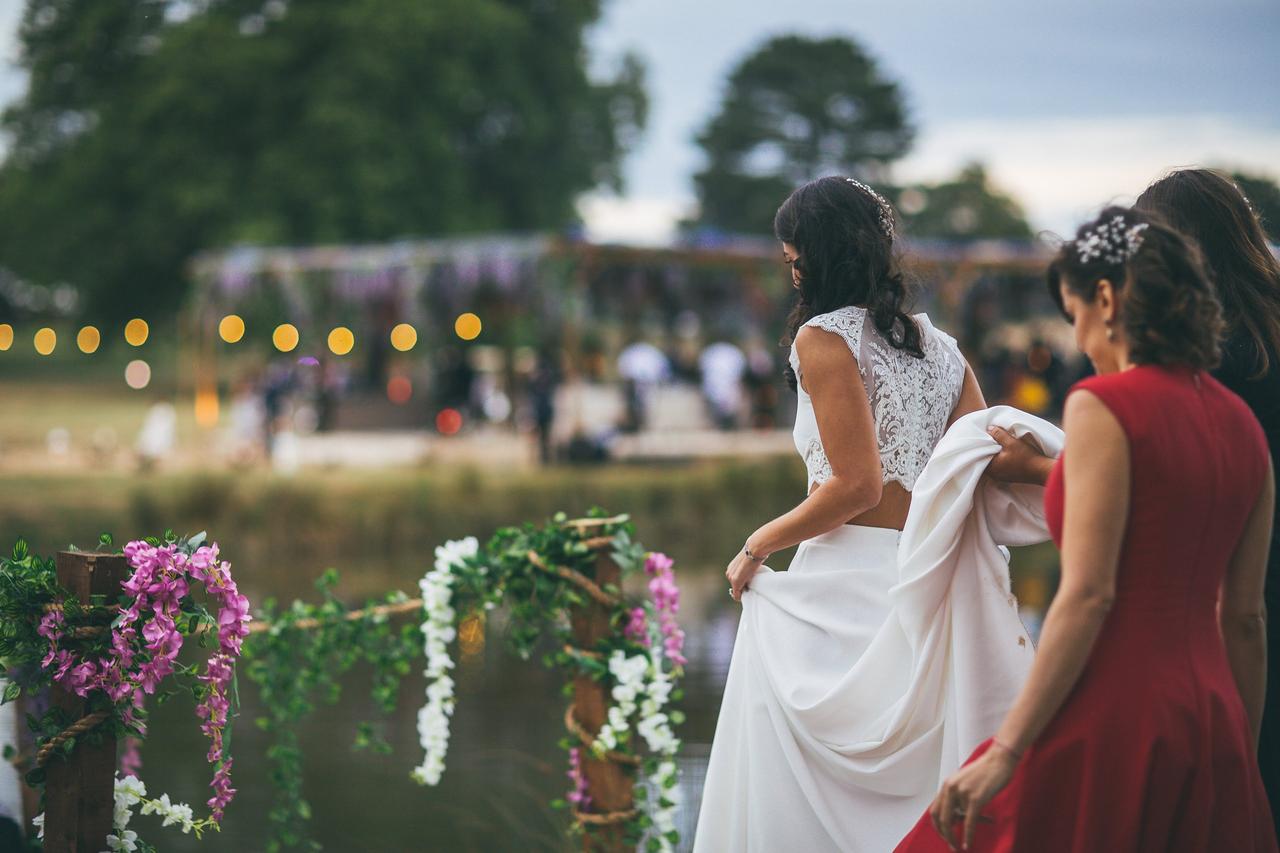 If you've got your heart set on a destination wedding in a sun-soaked location, there's no denying your soiree will have a larger carbon footprint. One way to remedy this is to offset yours and your guests' flight to the destination.
This can be costly, but it's a feel-good effort. A flight to Majorca costs around £11 per person to offset, while a flight to South Africa is around £80 per person, for a rough idea of how much it will cost to offset flights to your destination wedding.
Choose An Eco-Friendly Venue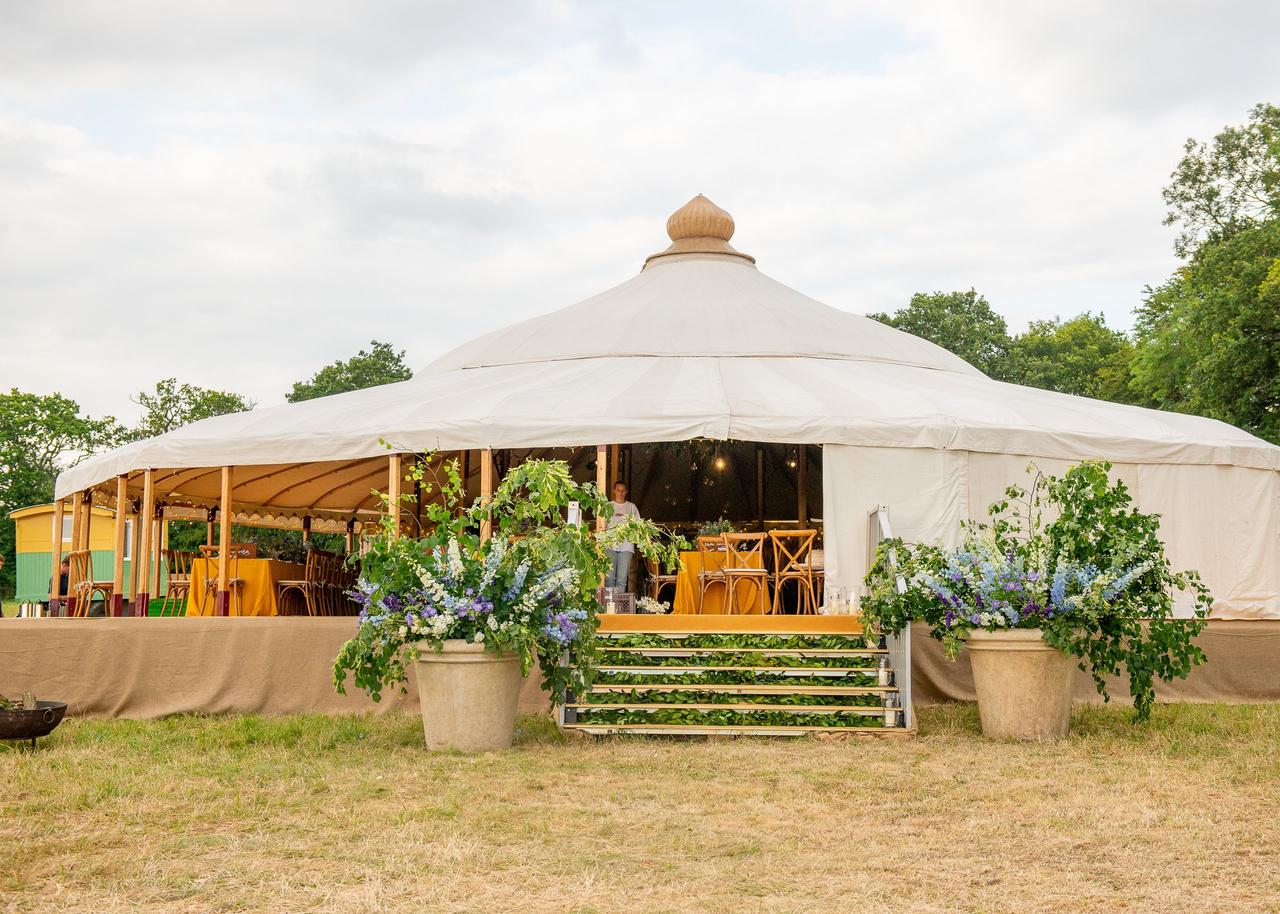 The easiest way to have a more sustainable wedding is to make sure your venue takes sustainability seriously, says Marble Private. "From energy conservation to reducing single-use plastics, venues can impact the carbon footprint of your event massively."
You should also be mindful about how your guests will get there, Marble Private adds. "If everyone is driving separately to a venue in the UK, then you'll also be adding unnecessary mileage to your energy usage. Instead, recommend that your guests car-share or if the venue is close to home you could even arrange alternative transport like a horse and carriage for a traditional, yet sustainable, aesthetic."
Sustainable Wedding Flowers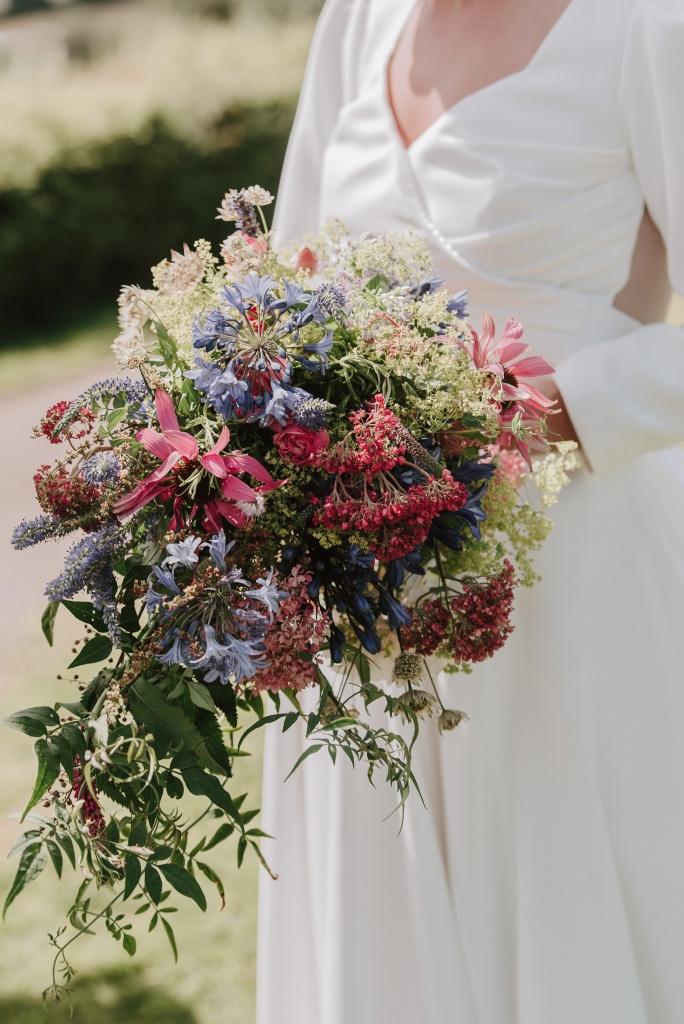 "Seasonal flower solutions are the quickest way to reduce the carbon footprint of your wedding," says Marble Private. "Selecting a local supplier will also solve issues such as mileage, and you can ask about imports to make sure your florist sources their stock from the UK."
Marble Private also implores couples to consider where their flowers are going to end up post-event – you could compost them, or give them to wedding suppliers or family members as a thank you. We've also seen couples give all of their flowers to care homes, which can brighten someone's day no end.
Another favourite alternative of Marble Private are dried flowers. "These keep for such a long time that they can even be distributed as wedding favours at the end of the ceremony for a sweet reminder of a special day," Marble Private says. "Being dried, there is also more choice for flowers that are out of season – simply dry a bouquet of gorgeous flowers in summer and they'll be ready for your autumn wedding!"
How To Have Sustainable Wedding Food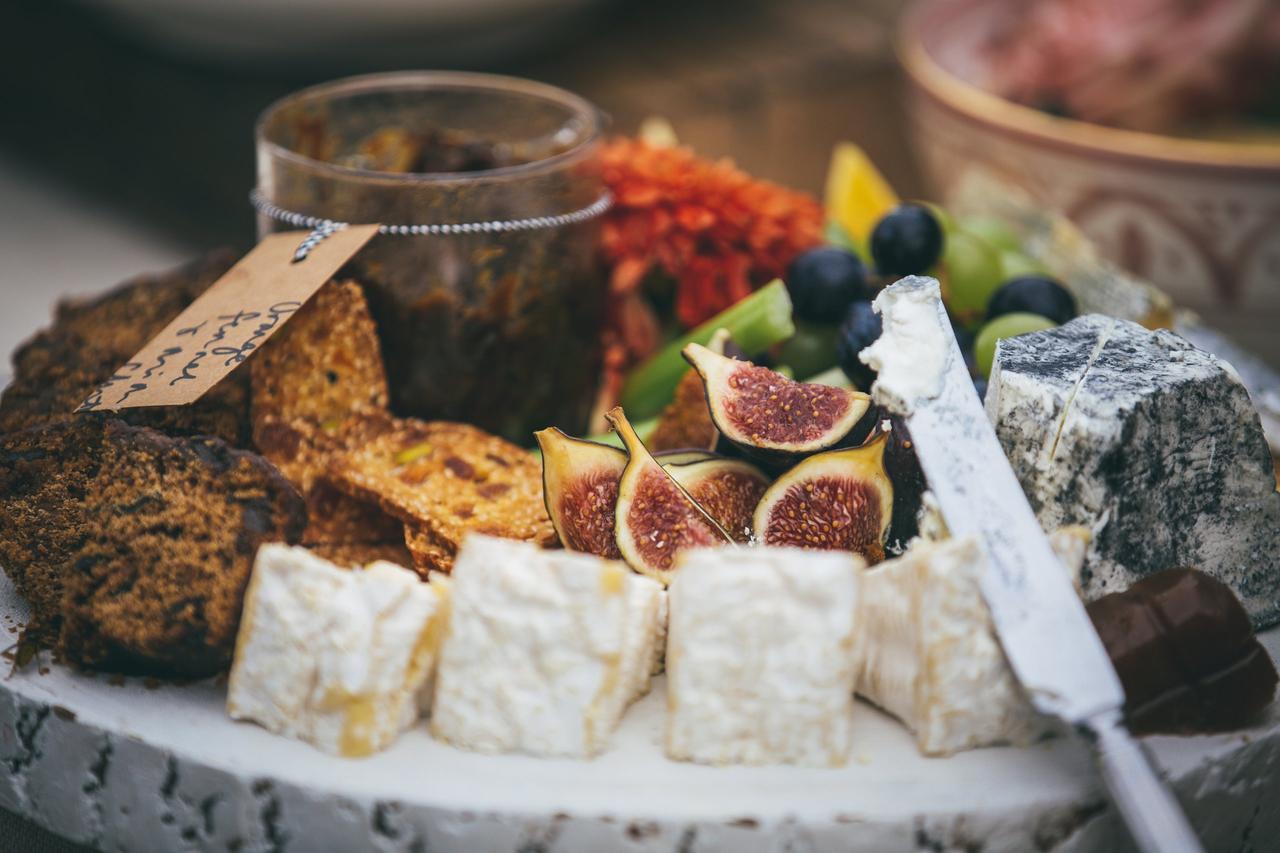 Similarly to flowers, catering can be selected by season in order to reduce your wedding's carbon footprint, advise Marble Private. As end-to-end wedding planners, Marble Private works with suppliers up and down the UK, helping you to select a local caterer who can provide well thought out food that leaves less of a mark on the planet.
They will help you to find a catering company with a sustainable ethos that uses local, organic and ethically sourced ingredients wherever possible.
"Try to research ingredients that are in season around the time of your wedding and work with your catering supplier to build a menu that creatively uses those ingredients. If they're sourced locally, they'll be even fresher and more delicious too," say Marble Private.
Work With A Wedding Planner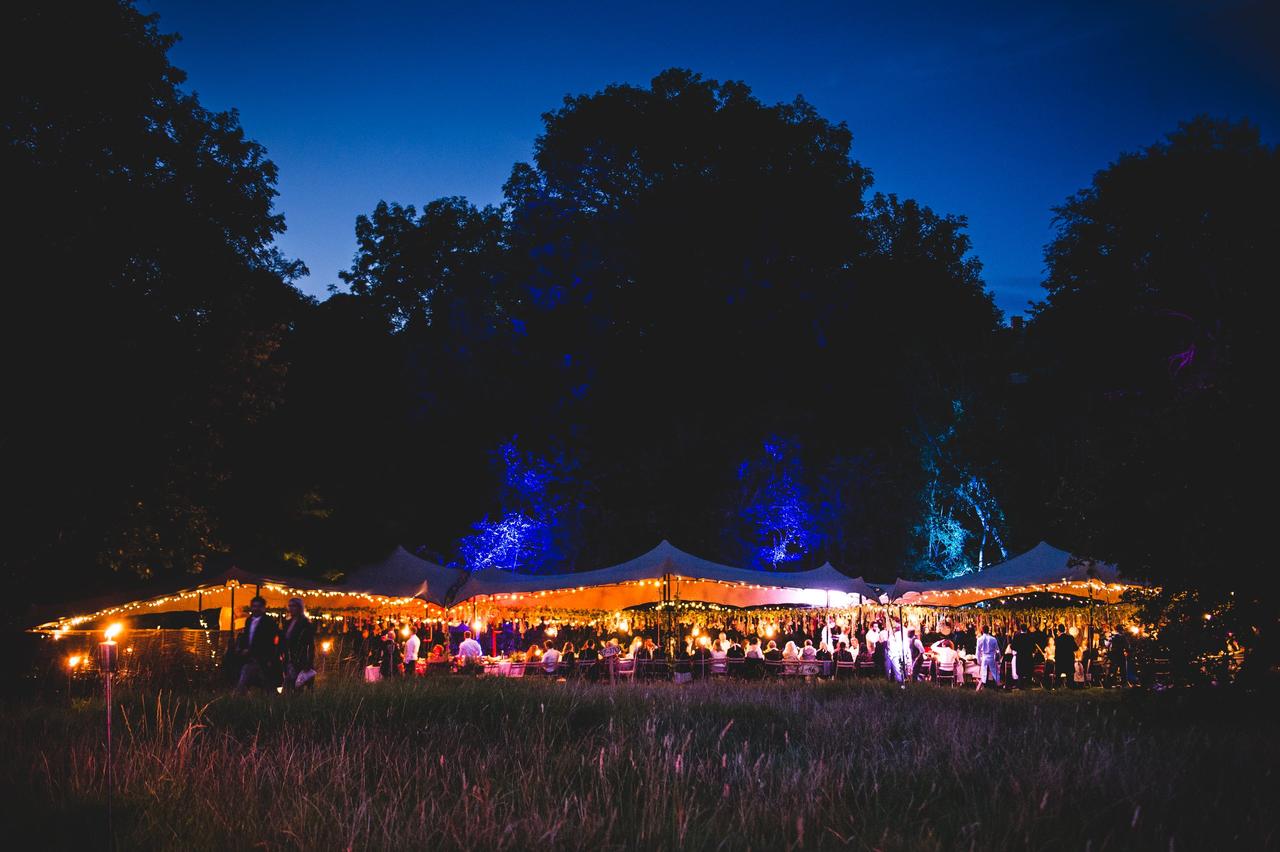 If attempting to host a sustainable wedding day adds an extra level of worry to your planning journey, hiring an expert wedding planner, who can create the day of your dreams with zero stress is an excellent option.
Marble Private has been helping couples design and coordinate elegant, jaw dropping celebrations of every kind around the world for over 15 years. Far from simply managing spreadsheets and budgets, design is at the essence of what Marble Private does, with a team of creatives with a flair for design on hand to cater to your desires, navigating the wedding planning journey at every step of the way, with experts to help with everything from planning and project management, to sound, light and tech to hire. Marble Private conduct Event Sustainability Action Plans (ESAPs) which measure the exact carbon footprint of any celebration, and ensures only sustainable suppliers are used.