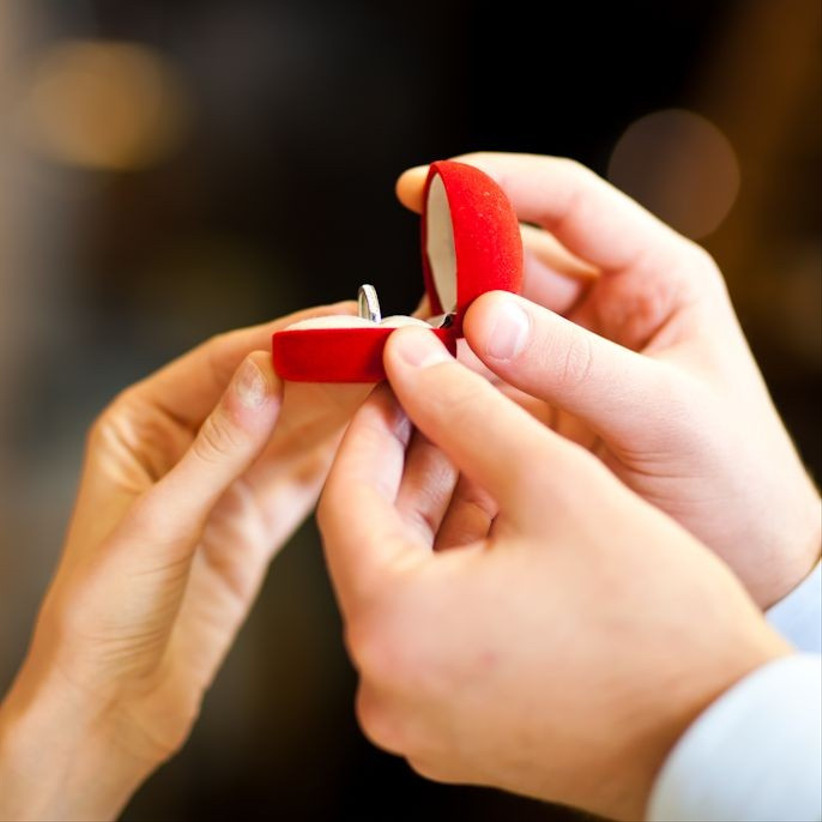 You're head over heels in love, you just had the most perfect proposal, there's just one thing… you hate the engagement ring your partner chose for you.
Buying an engagement ring is tough and it's very common for the choice not to be exactly to the bride-to-be's liking. But if you really don't like your engagement ring, there are options: you don't necessarily have to exchange it for another, or put up with a ring that you're not in love with.
We asked three of the UK's top jewellers what to do if you hate your engagement ring.
READ MORE: The 8 Most Popular Ways To Propose Revealed!
Lee Buxton at COO Jewellers in London's Hatton Garden says:
"Brides tend not to like their engagement ring for three main reasons: the width and profile of the band isn't right, the diamond or other precious stone is low set, or the whole ring is not what they imagined. Thankfully, many things can be done about these problems."
Option One: Change The Mount
"If you don't like the width and profile of your band, you could set your stone into a new ring mount: budget-wise, this isn't too much of a hit as the main cost is usually the diamond or stone.
"Another option is to re-shank the ring, cutting the bottom part of the ring off and adding a new bottom (from flat to court shape, for example) so the ring has a softer edge."
READ MORE: 13 Things That Happen To Every Bride After Getting Engaged
Option Two: Re-Set The Stone
There are two options for solving the problem of a low-set diamond, where the gem sits flush to the finger, which suit every budget.
Lee explains, "The first is choosing a new ring mount and re-setting the stone higher, so you can see the stone better. The other – possibly cheaper – option is to replace the collet, which is the basket that holds the stone at the top of the ring. It may be possible to attach the new collet higher on the ring."
For couples dealing with these problems, always go to a jeweller with technical experience in this area. They can run you through all the options and the most cost-effective way of changing your engagement ring.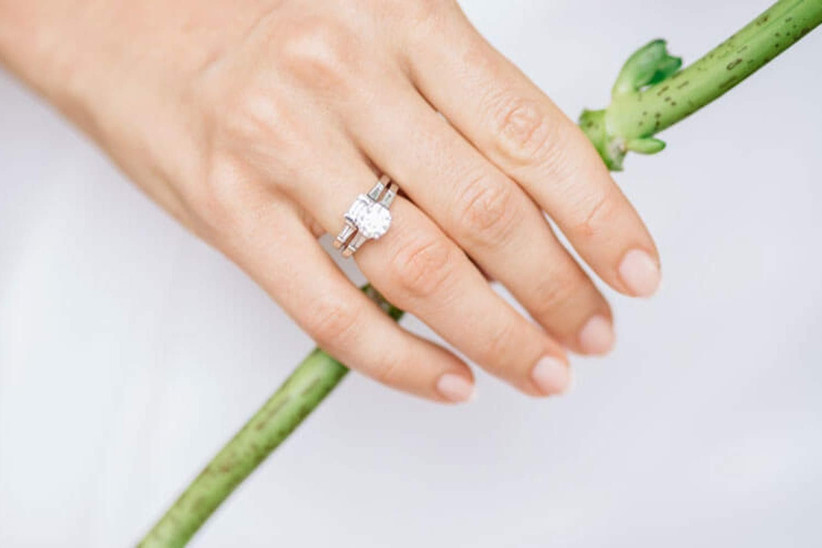 Image: Tomas Documentary Wedding Photographer
"If you want to avoid choosing a ring that doesn't meet your partner's expectations, the best thing to do is buy a loose diamond or precious stone and propose with that: your bride-to-be gets to choose or make the engagement ring she always wanted, but you still have something amazing to propose with," Lee recommends.
"Alternatively, do some research and either ask questions sneakily to your other half, or get a close family member to help you choose. They should have a good idea of the style your partner will love and then it's not so much of a blind choice."
READ MORE: 47 Temporary Proposal Rings To Pop The Question With
Stuart at RING Jewellery in The Lanes, Brighton, says:
"Many people are presented with an engagement ring that is not to their taste: often this is a ring that isn't what you had hoped for, or an inherited piece.The temptation is to sell it, but this is usually the worst thing to do: second-hand jewellers base their buying prices on scrap metal values, even when the jewellery is brand new or in perfectly good condition. Often they will not even add value to the price if there are gemstones in the ring."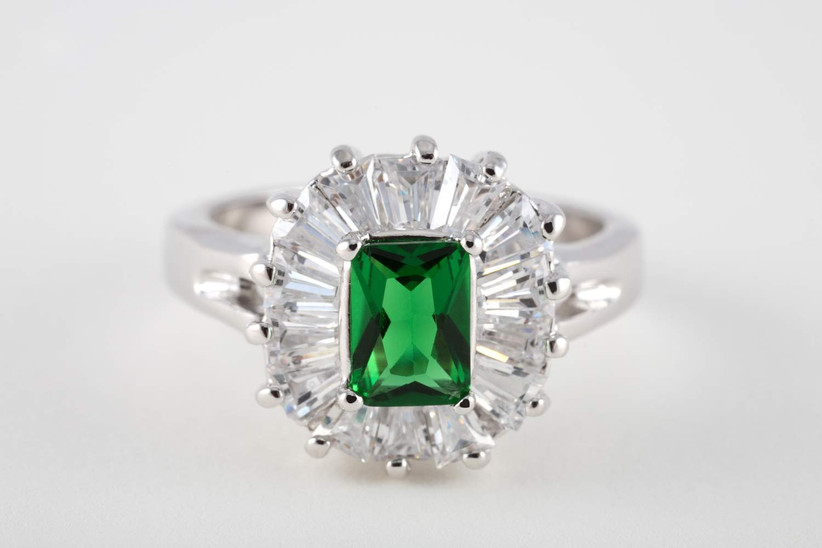 Option Three: Jewellery Remodelling
"With jewellery remodelling, you will have to pay for the commission – but the finished piece is then worth the same, if not more, than the original piece."
For any brides wondering how the remodelling process works, Stuart explains how an original ring can be repurposed while retaining the sentimental value.
He said: "A typical scenario might be for a fiancé to propose with a yellow gold diamond engagement ring that cost £2,000 – and the bride-to-be doesn't like it. If she sells it to a second-hand hand jeweller she might get £495 and, although she buys a new ring that she prefers the style of, a ring for £495 is way smaller and has lower quality diamonds. She has effectively downgraded her jewellery.
"If she came to us with the original ring, we could remove the diamonds from the first ring and reset them into a new design. She could also change the ring from yellow gold to white and use the gold setting as part payment. Such a remodelling process would cost £495 and, by using the original diamond, the ring retains its commercial and sentimental value."
READ MORE: How Much Should I Spend On An Engagement Ring?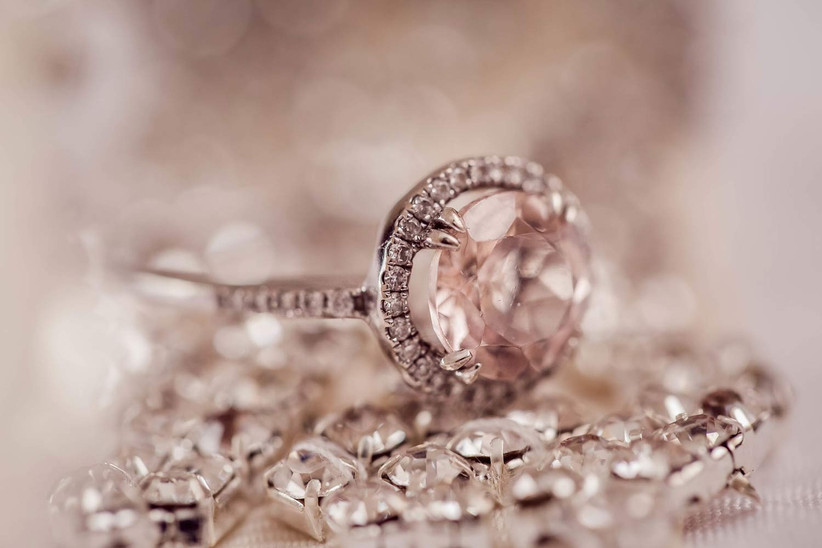 "The reasons brides-to-be dislike their engagement ring include incorrect size (they would have liked a bigger or smaller diamond), the centre diamond is the wrong shape or they wanted a clear/coloured diamond.
"Some brides feel there's not enough sparkle, or they would have liked a multi-stone diamond ring or shoulder set diamonds. Others would have preferred rose gold/yellow gold/platinum, " Prem says.
Option Four: Exchange It
"In the first instance, take the ring back to the retailer to see if it can be exchanged or made to meet your requirements. Alternatively, speak to a reputable jeweller who is a member of the BJA (British Jewellers Association); they will give you impartial advice on the different options available.
"We can try to change the stone size up or down and, if a coloured diamond is required, we can remove the existing diamond and replace it with the customer's choice. If the centre diamond is the wrong shape, we would either remodel or make a new shank (the part of the ring underneath the finger that meets the main design at the top) to fit the correct stone.
READ MORE: How to Plan A Wedding In Six Months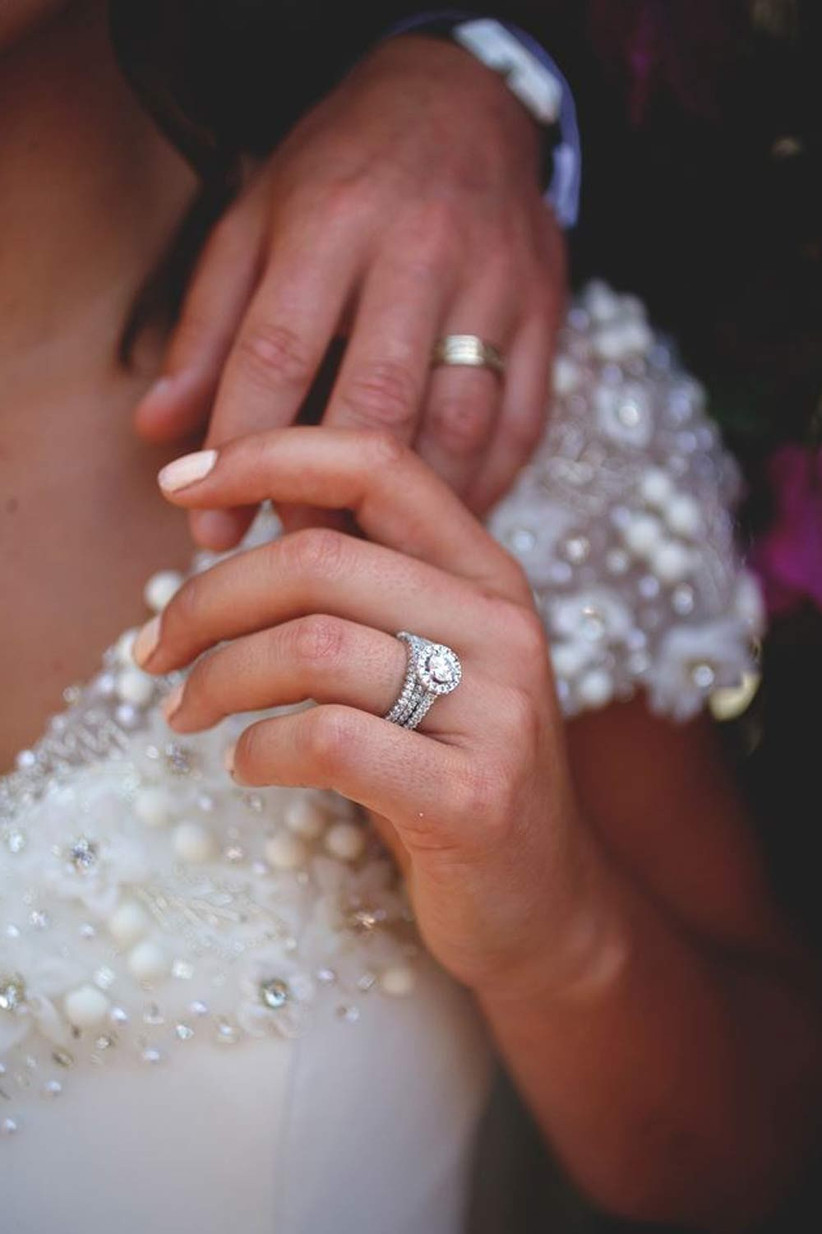 Image: Eden Project
Option Five: Fit Around It
"Some brides-to-be want a 'wedfit' set, where an engagement ring is shaped so the wedding ring will eventually sit neatly next to it and look like one ring," Prem explains for one reason a bride might not like her ring choice.
Je t'aime Diamonds offers a 'shape to fit' service on any diamond engagement ring, making a diamond or plain wedding band that sit neatly next to it without gaps and is an option if the bride really wants a 'wedfit' ring.
READ MORE: Alternative Engagement Rings For Untraditional Couples
How To Choose An Engagement Ring
If you want to avoid potential disaster before it occurs, Prem has some advice on how to choose an engagement ring.
"If you're looking for a diamond engagement ring, try to identity the four Cs with your partner before you buy, finding out what cut, colour, clarity and carat she prefers. Based on this information, shop around to see who can give you the best deal.
"It's important to buy a diamond ring handcrafted in the UK; if it's above 0.30ct, make sure it has a diamond certificate and is British hallmarked. The difference in the quality and the diamond setting will ensure the diamonds never fall out (unless you accidently damage the ring) so it lasts a lifetime.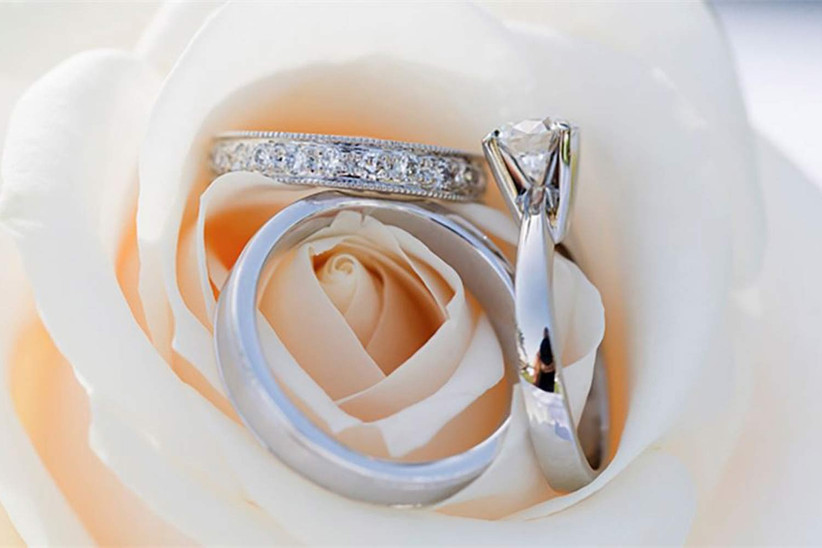 Image: Louise Shrigley Photography
"If you have the budget, purchase a platinum diamond engagement ring, rather than 9ct or 18ct white gold, to avoid the unnecessary costs of rhodium plating the white gold periodically," Prem explains.
If you are still searching for that perfect engagement ring then visit our wedding and engagement rings section, packed full of ideas.