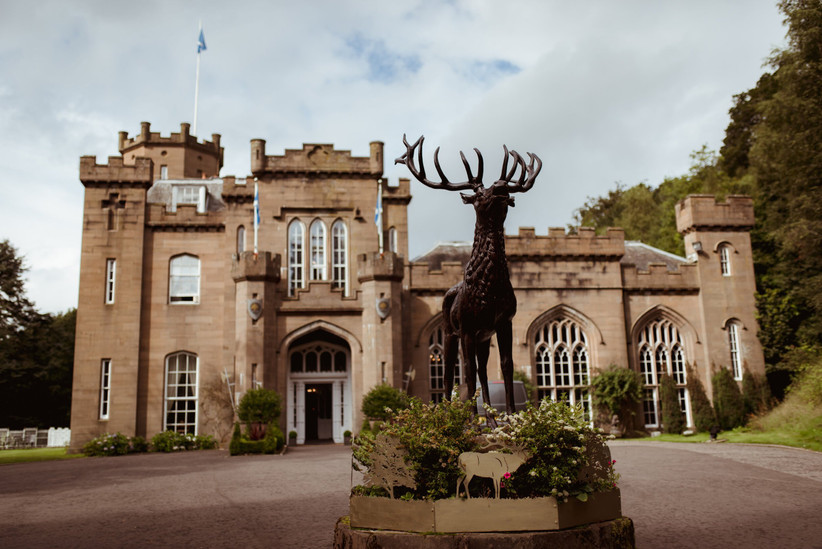 If you're looking for wedding venues in Aberdeen, we're happy to say there are some amazing options.
From cool restaurants to alternative spaces, you'll definitely find somewhere for a city celebration.
However, while considering wedding venues in Aberdeen itself, we also suggest expanding your search further afield. The Aberdeenshire countryside is simply spectacular, and it's home to some truly wonderful venues (think fairytale castles and exclusive-use country houses), so we've included some amazing Aberdeenshire wedding venues here too.
There's something here to suit every couple, whether you're planning an intimate wedding, a grand-scale celebration - or something in between. Keep scrolling for our pick of the best wedding venues in the city of Aberdeen and in the surrounding areas.
Happy hunting!
READ MORE
1. Raemoir House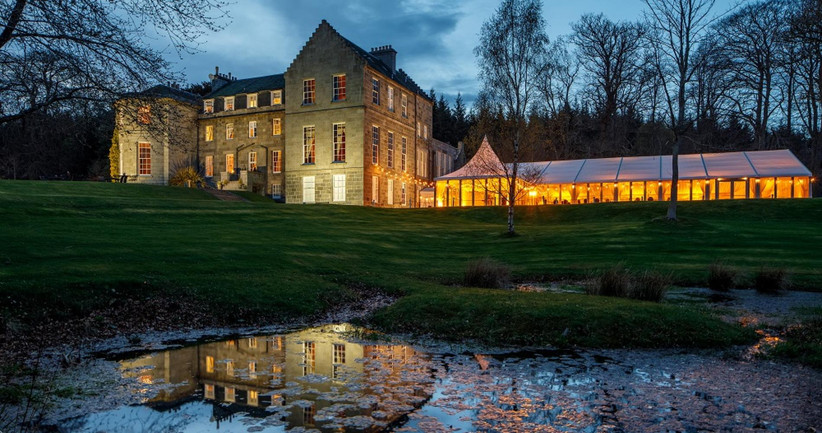 If you're looking at country house wedding venues in Aberdeen, make sure you add Raemoir House to your list of must-visits - it's a beauty.
Think idyllic parkland, glamorous interiors and plenty of options for putting together a day that suits you down to the ground.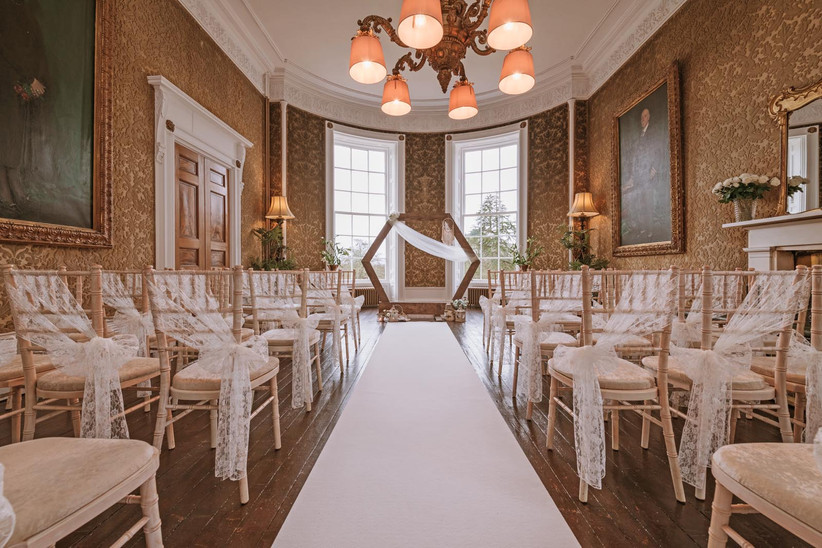 The ceremony options include a woodland 'cathedral', the bewitchingly pretty Garden Room and the grand ballroom. For the reception, there's a marquee for larger guest lists, as well as some interior spaces for more intimate affairs.
2. Aswanley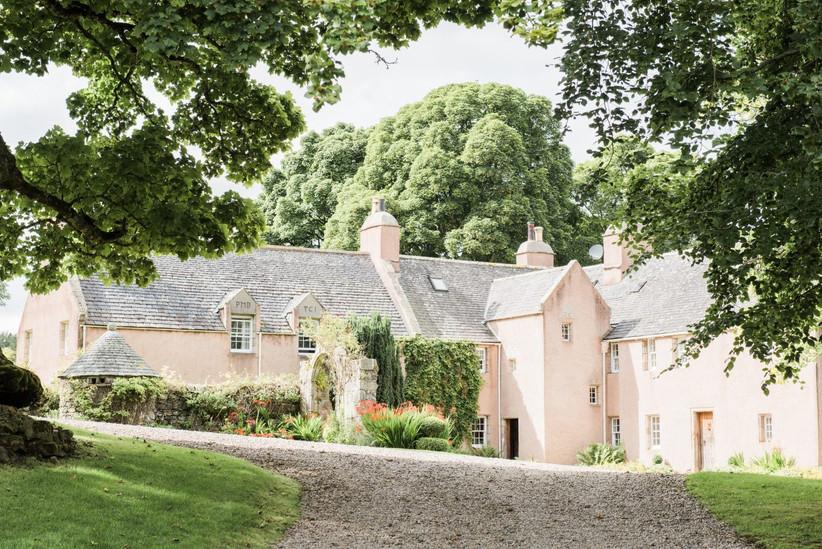 There's much to love about Aswanley, an Aberdeenshire venue featuring a 17th-century house, Victorian barn and gardens. What we particularly admire is the fact that the barn isn't just one big space, but a series of interconnected rooms, with the main fireplace room at its heart, giving the whole thing an intimate feel.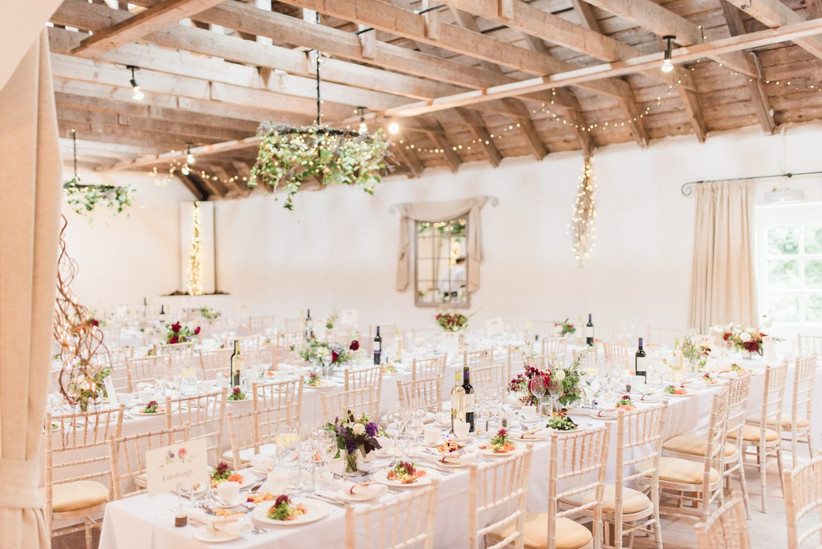 That's not to say, however, that this is a venue only for smaller weddings. While they do cater for intimate affairs, the dining room and ballroom can hold up to 250 for dinner.
3. Cluny Castle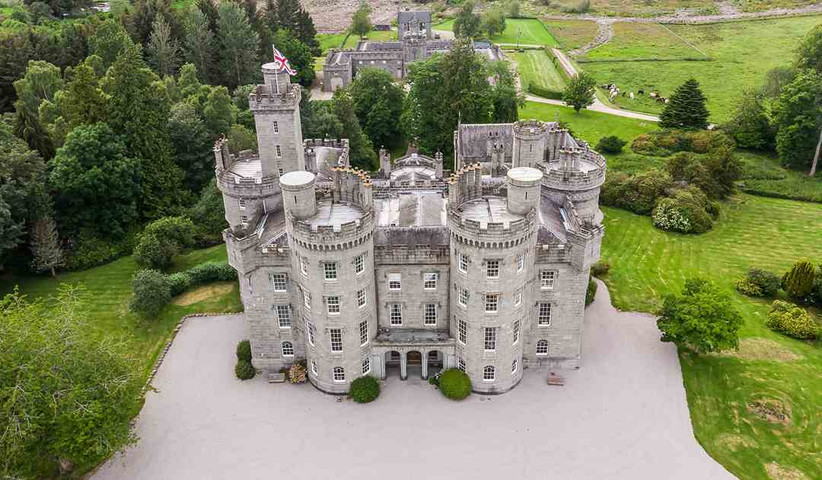 If you're dreaming of a fairytale wedding venue, chances are the picture in your head is pretty much Cluny Castle. This 14th-century mansion is like something out of a story book, with crenellated towers and a secluded location amid bewitching gardens.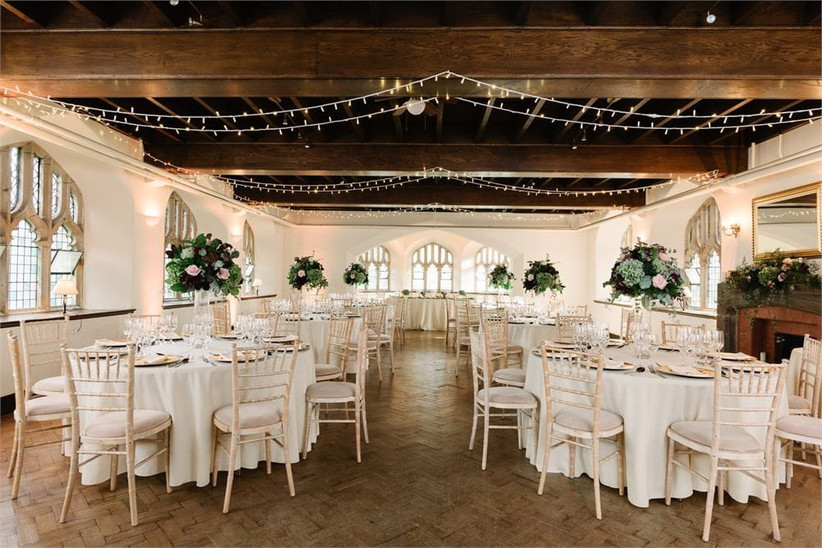 You can make the most of the setting with a marquee reception, or glory in the beautiful interiors with a wedding breakfast in the Dining Room or Tenants' Hall.
4. The Society of Advocates in Aberdeen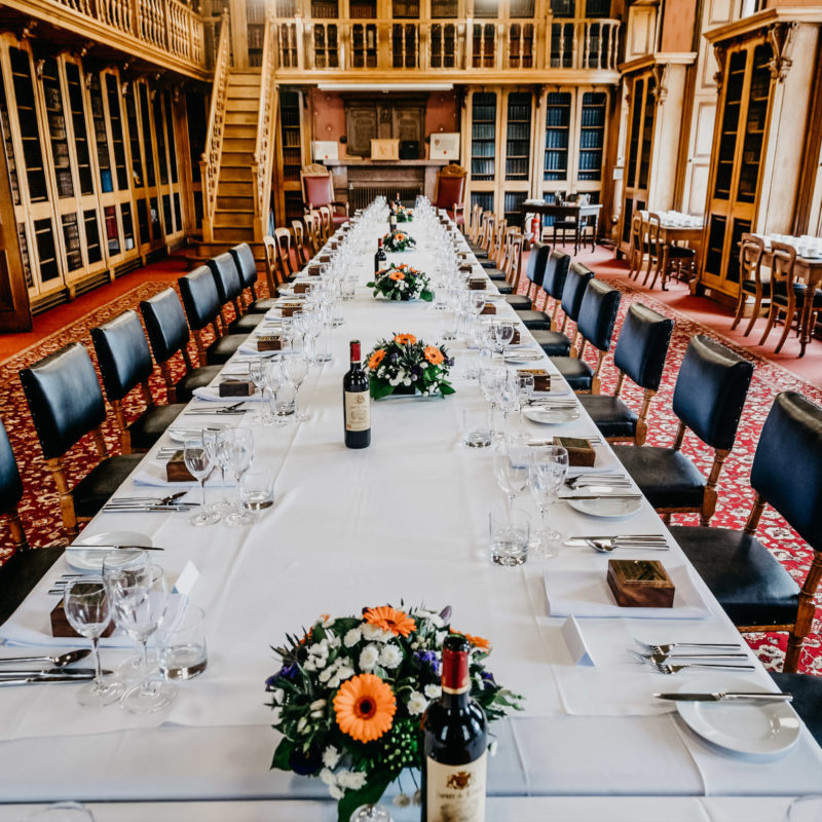 Looking at unusual wedding venues in Aberdeen? Your search may be over. The Society of Advocates in Aberdeen certainly isn't an obvious choice for a wedding, but that's before you consider the characterful library, which is available for private hire.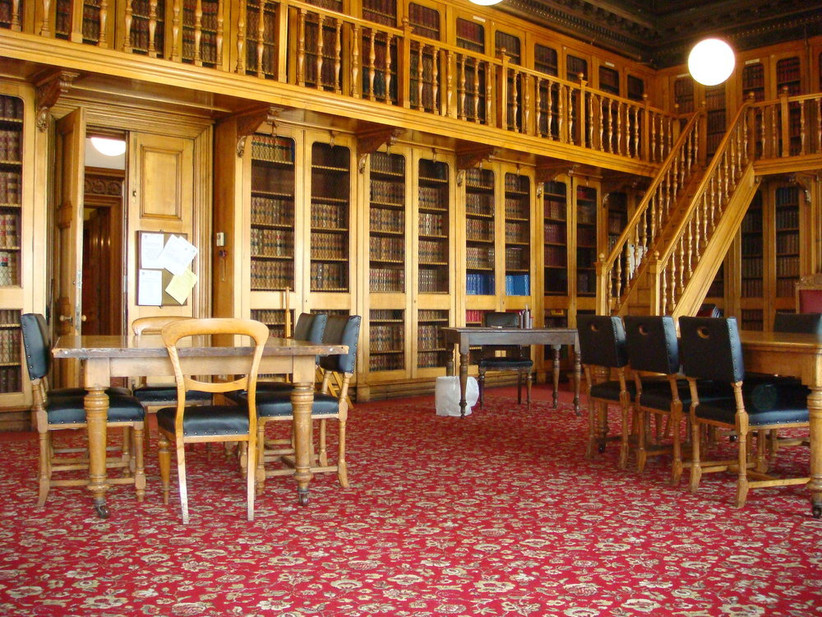 It can seat up to 50, and the space is flexible enough to accommodate different types of layout for your wedding breakfast.
READ MORE: The Best Unique Wedding Venues Across the UK
5. Logie Country House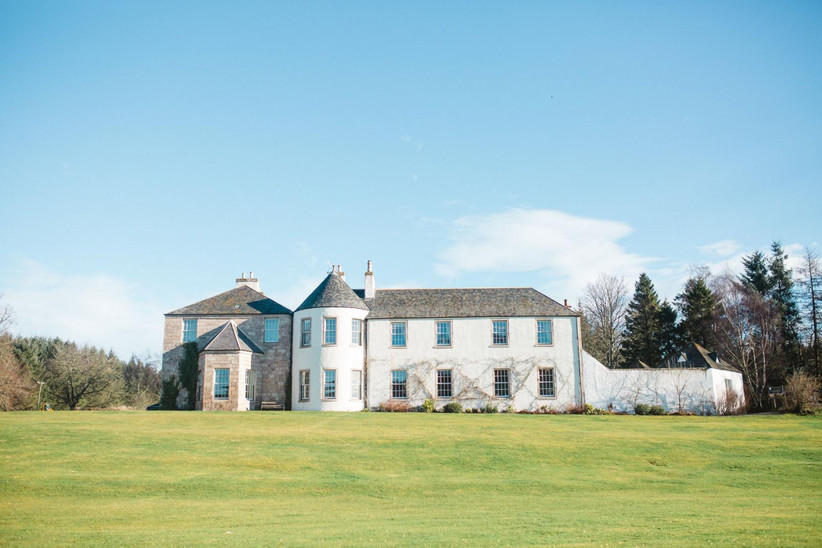 Logie Country House has everything you could possibly dream of for a wedding - and we mean everything.
As well as beautiful celebration spaces, you'll find hot tubs, an indoor infinity pool and a cinema room.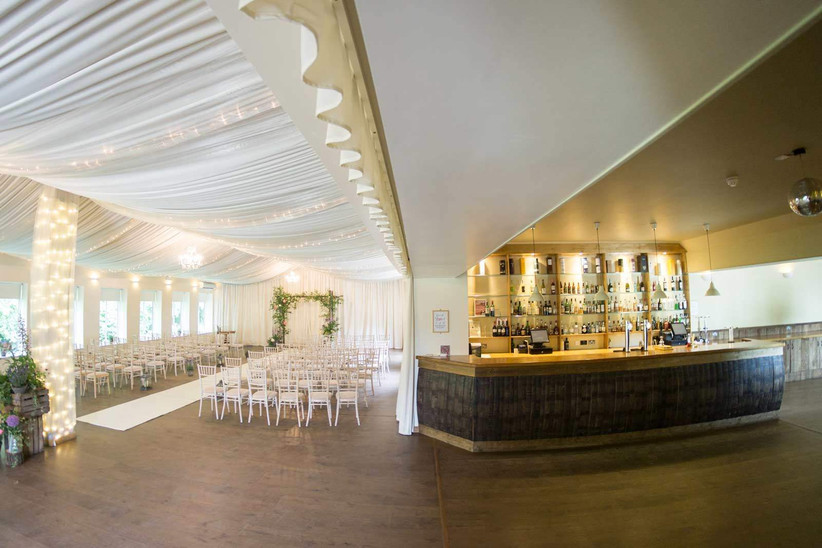 There are 17 bedrooms, so you and your loved ones can stay over to really make the most of the impressive facilities.
6. The Winter Gardens at Duthie Park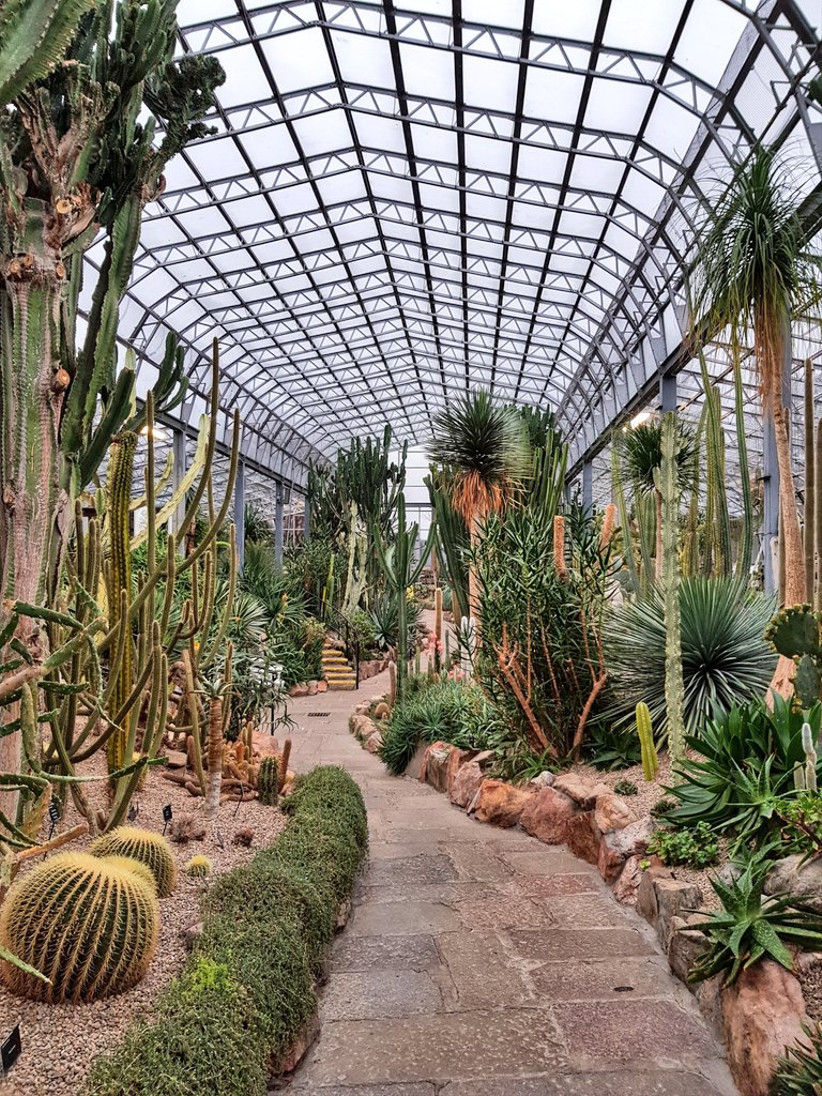 Calling all nature lovers! The Winter Gardens at Duthie Park make for a glorious backdrop for a wedding ceremony in Aberdeen.
It's a wonderfully verdant setting, and as there's a glass roof, you have protection in case of rain.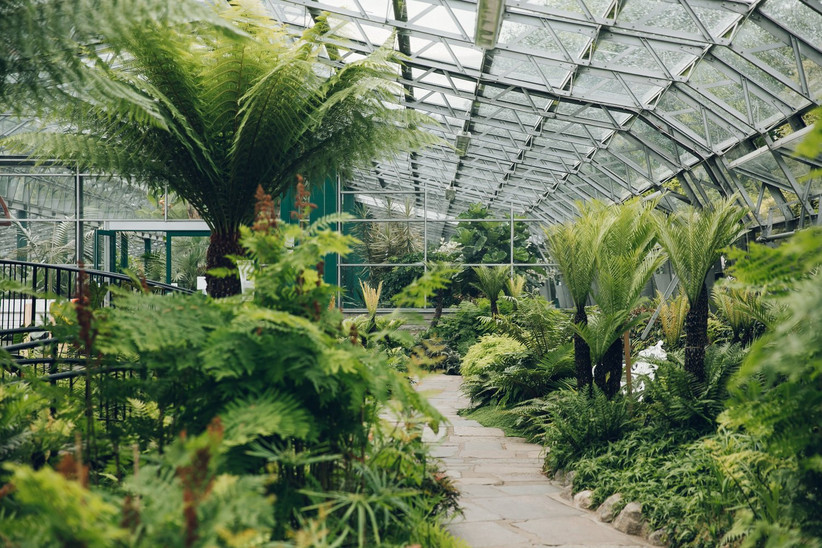 After the ceremony, you can also have your newlywed portraits taken here, but you'll have to find a separate venue for your reception.
There's seating for up to 70 guests.
7. Marischal College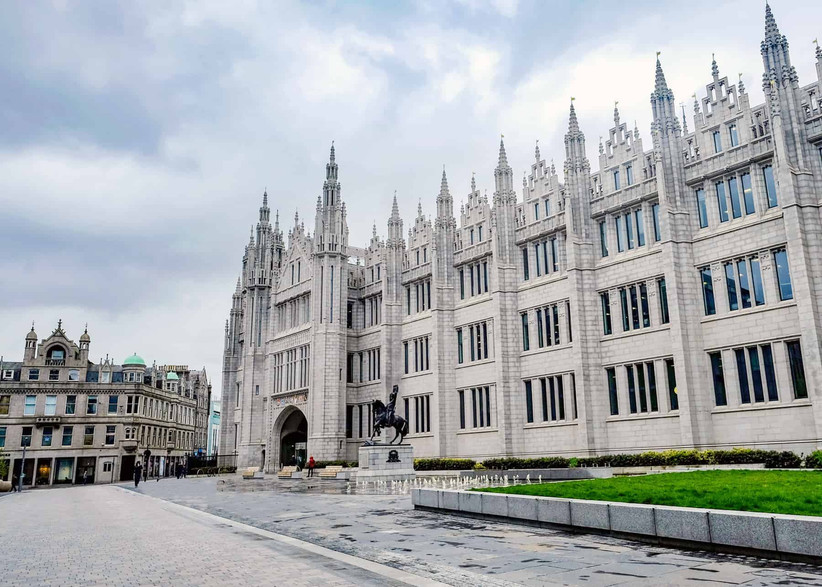 As the second largest granite building in the world, Marischal College is an Aberdeen landmark - what better place for a city wedding ceremony?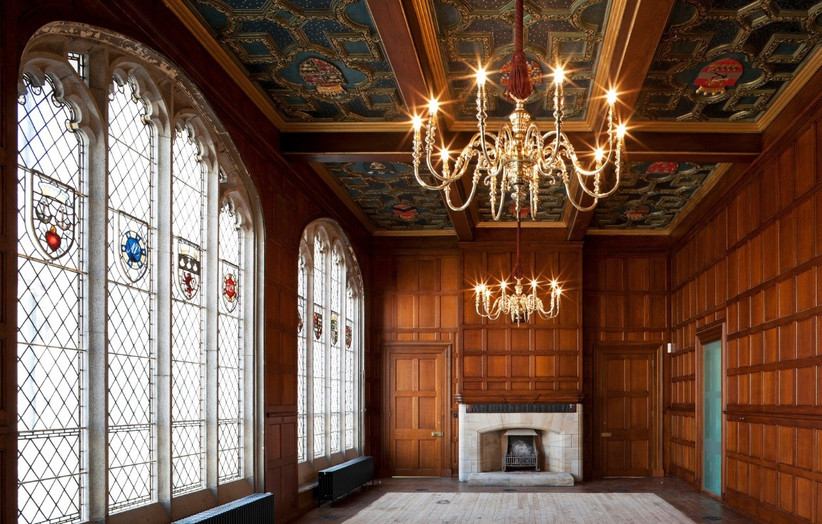 Ceremonies take place in the atmospheric Grant Room, and afterwards you can have photos in the quadrangle.
8. Kincardine Castle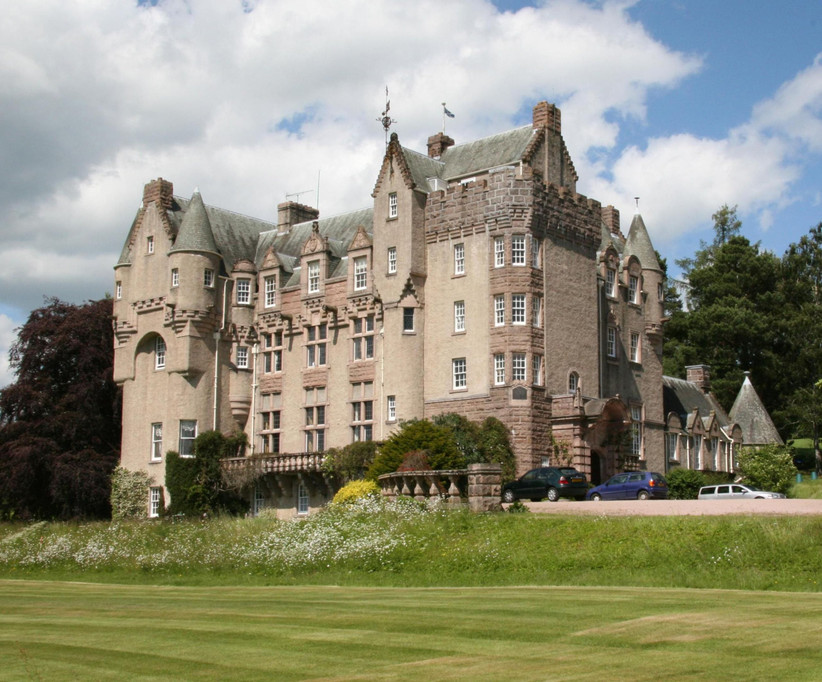 Private estate Kincardine Castle only hosts a select number of weddings every year, so it's ideal if you're looking for an Aberdeen venue your guests are unlikely to have experienced before, and if you want something extra-special - this is the very opposite of a 'conveyor belt' venue.
While they can accommodate larger weddings, the speciality here is bespoke celebrations for up to 40, operating on an exclusive-use basis.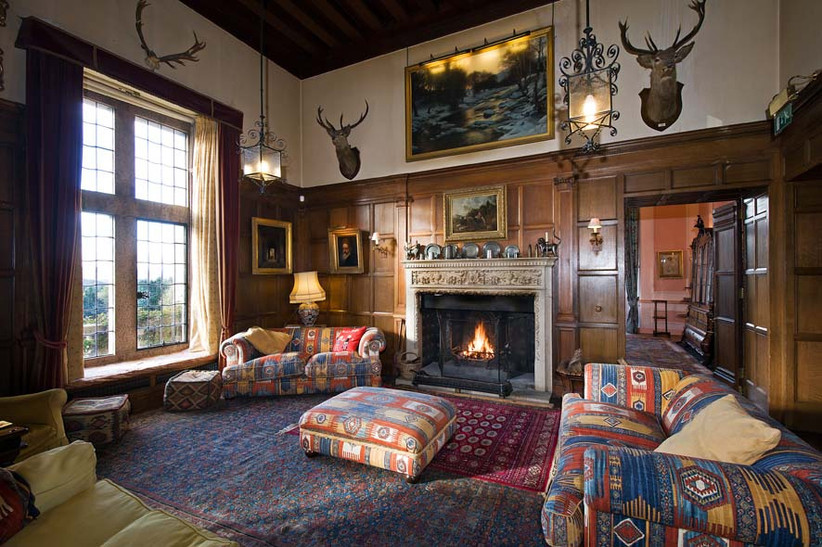 There are in-house chefs to take care of the catering, and from their years of experience with weddings, the venue can recommend the very best local suppliers.
READ MORE: 18 of the Most Magical Castle Wedding Venues in Scotland
9. Norwood Hall Hotel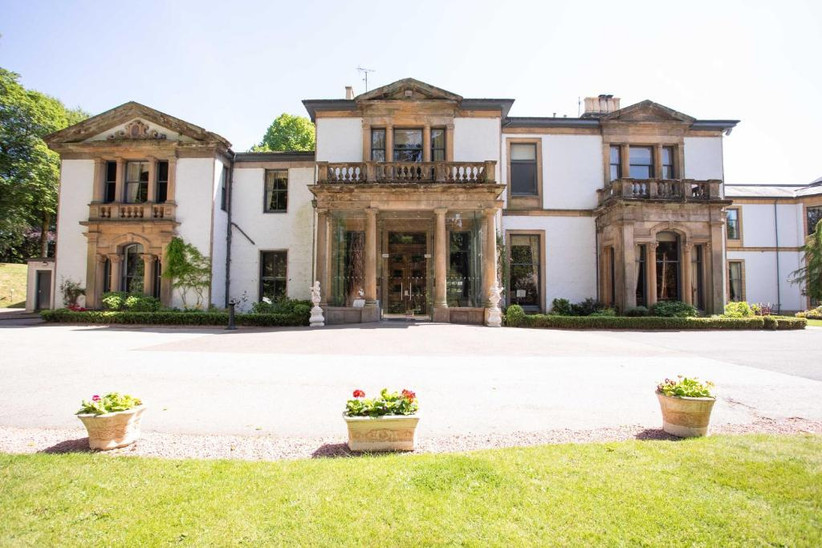 The trouble with some hotel wedding venues is that you risk encountering other couples getting married on the same day. Not so at Norwood Hall, which only hosts one wedding per day.
If privacy is a major priority for you - and you have a large enough guest list - you can also hire this hotel on an exclusive-use basis.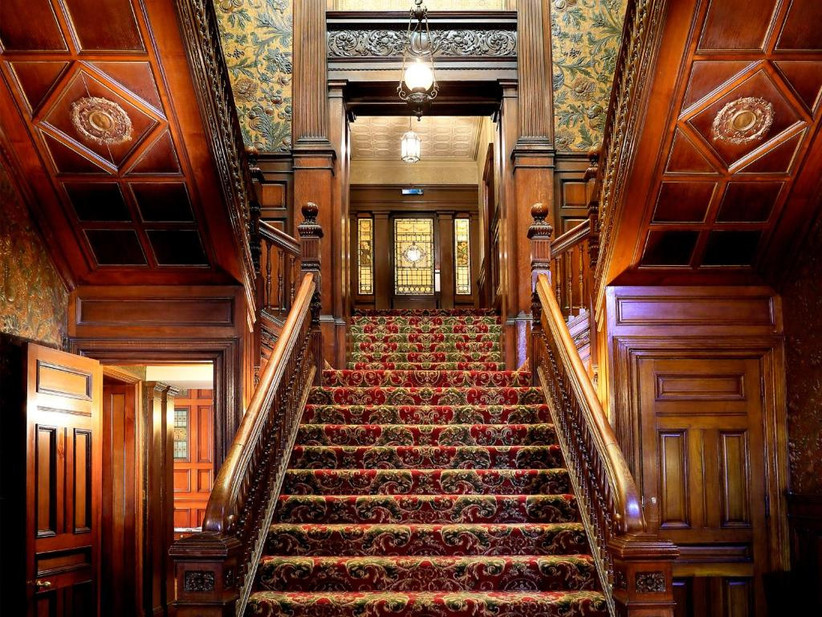 The hotel is within easy reach of Aberdeen city centre and yet feels worlds away, surrounded by landscaped gardens and woodland, and accessed down a tree-lined driveway.
10. The Silver Darling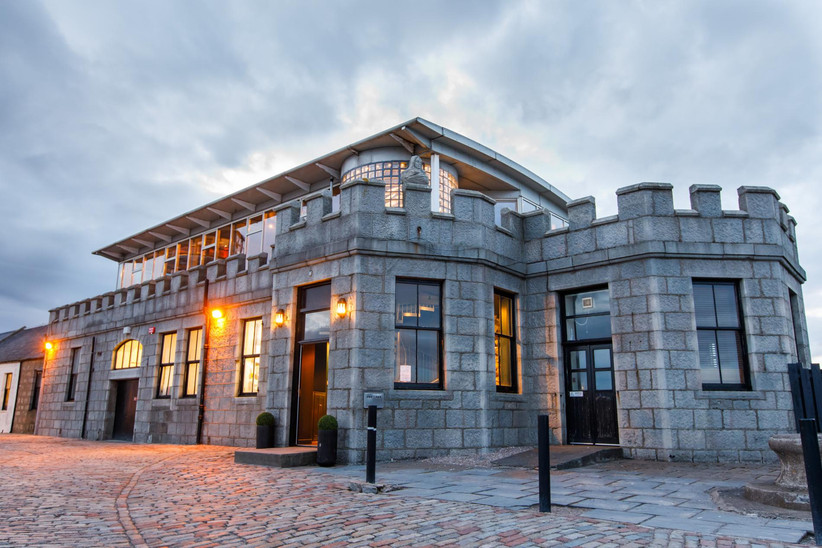 Planning a micro wedding? Check out the private dining room at one of Aberdeen's best-loved seafood restaurants, The Silver Darling.
It seats up to eight and has views over the harbour.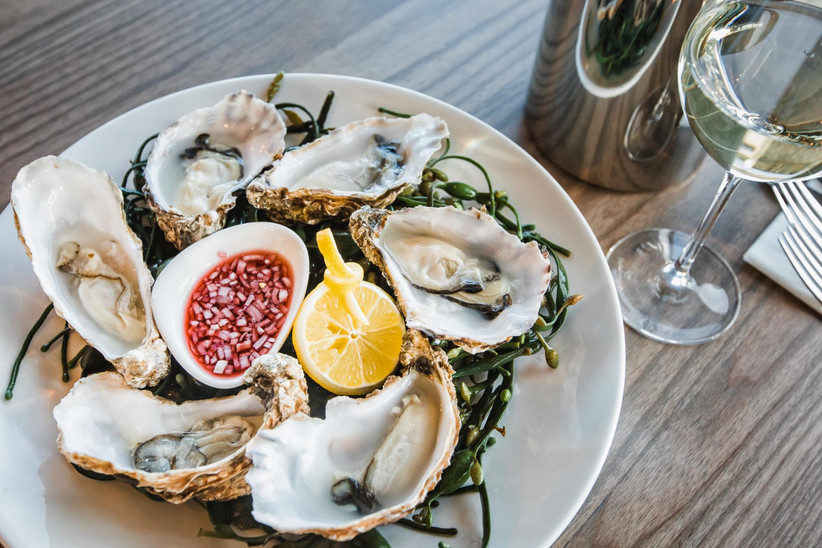 You and your loved ones can tuck into a feast made from fresh Scottish produce for breakfast, lunch or dinner.
11. No.10 Bar & Restaurant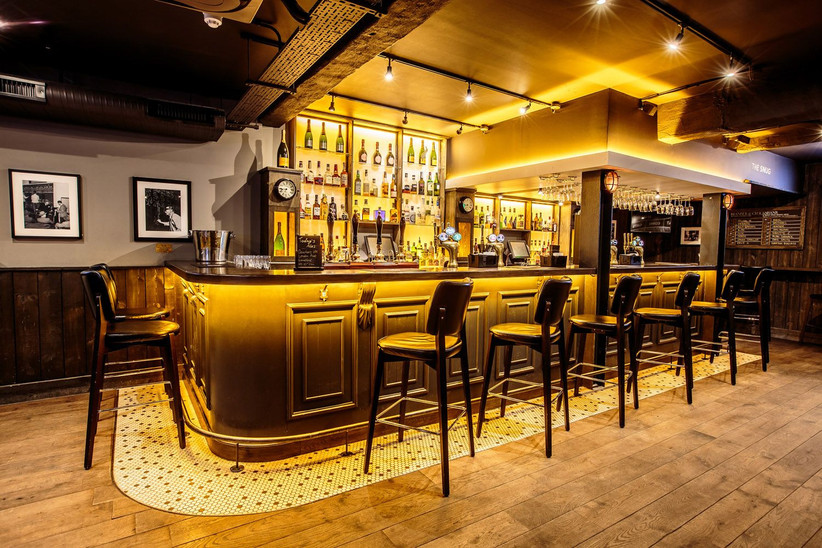 For a similarly intimate foodie experience, check out the private dining room at the very chic No.10.
Located in the West End of Aberdeen, it's the ideal spot for a sophisticated yet relaxed wedding breakfast.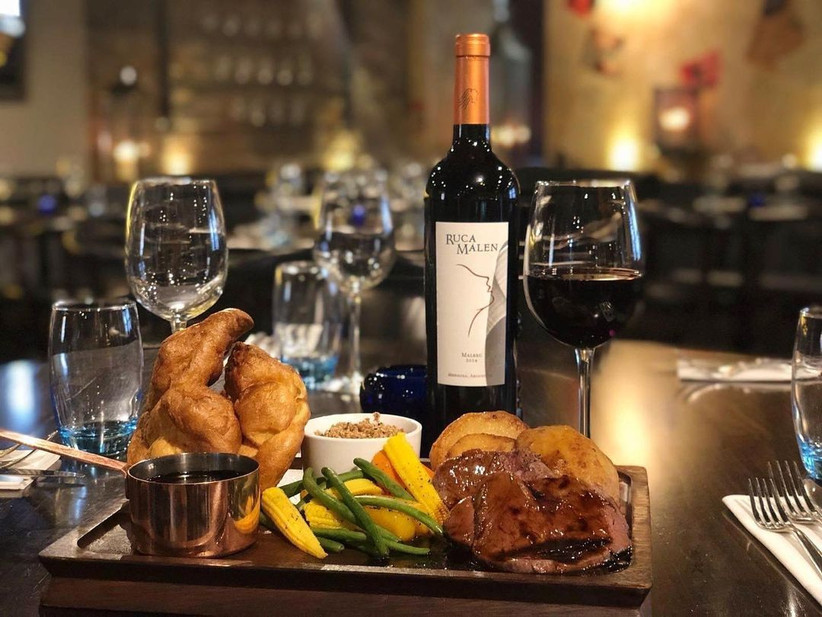 The menu is particularly good for meat and seafood eaters, with plenty of robust dishes designed to delight.
12. Douneside House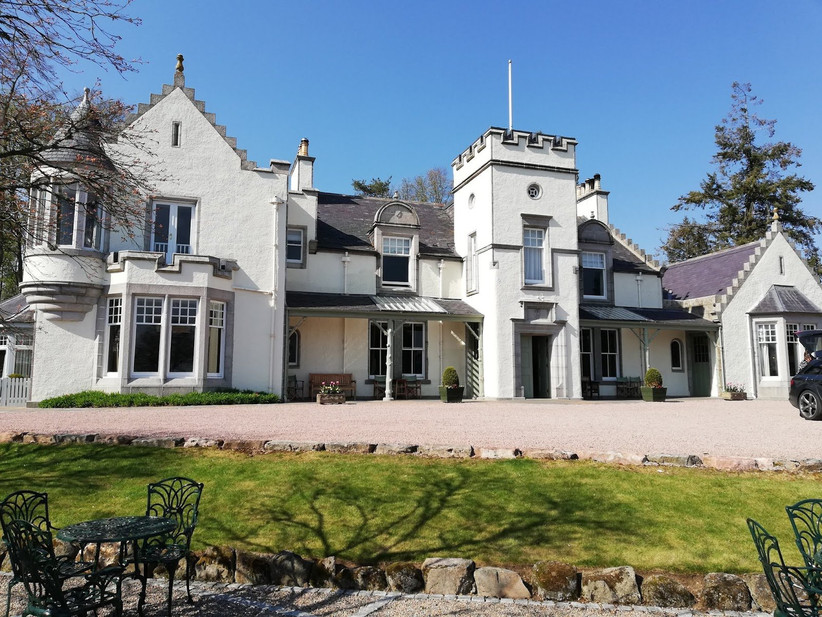 Located on the MacRobert estate, country retreat Douneside House is a decidedly elegant wedding venue.
The hotel operates on an exclusive-use basis for weddings, hosting up to 60 - and there's on-site accommodation for everyone. There's a particularly pleasing two-night package that includes access to the health club, so you can really spend some quality time with your guests.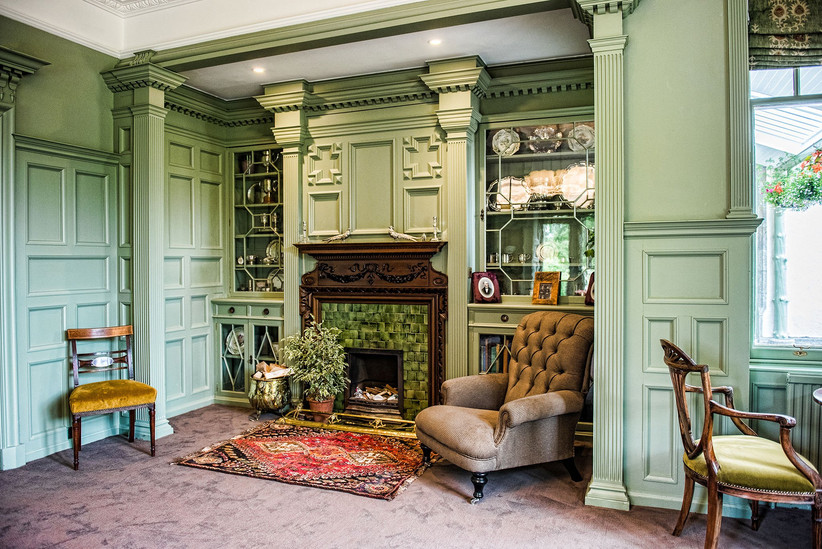 Planning a smaller celebration? Not a problem - there's also the Library Package for up to 14.
READ MORE: The UK's Most Impressive Country House Wedding Venues
13. Drumtochty Castle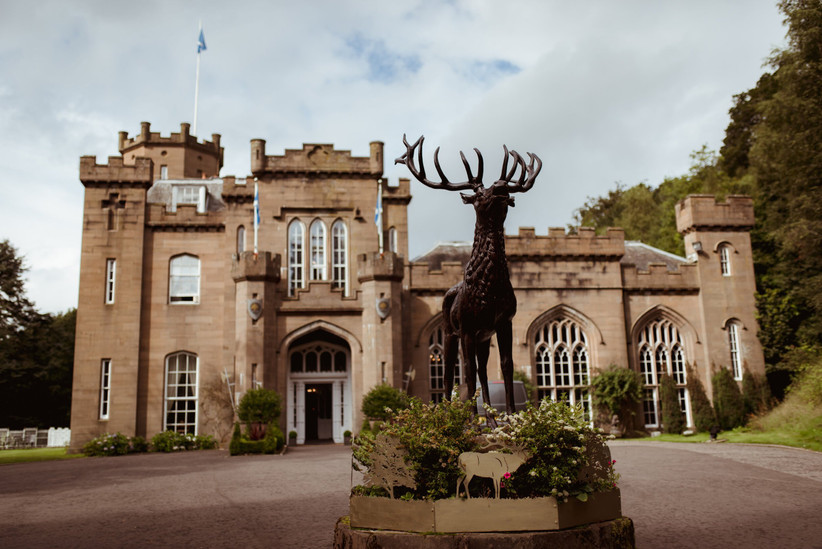 Drumtochty Castle is a magical Aberdeenshire wedding venue, surrounded by a woodland glen that makes it feel like the wider world has melted away - leaving you and your guests to party in peace!
There's luxurious accommodation, beautifully designed interiors and grounds that lend themselves perfectly to an outdoor drinks reception.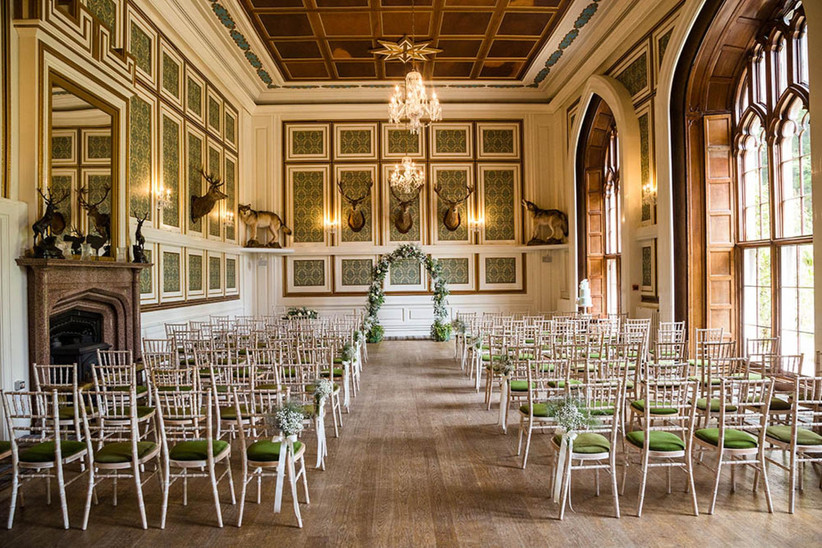 There's a pretty church within easy reach, or you can hold your ceremony in one of the splendid reception rooms - or, of course, out by the loch.
14. The Fife Arms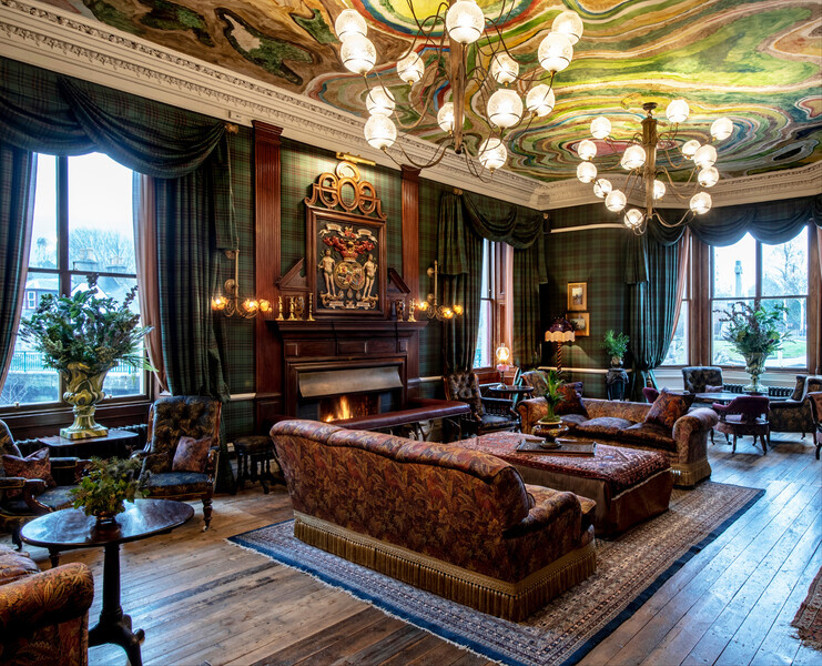 The Fife Arms opened to rapturous reviews a couple of years ago, and it remains one of Aberdeenshire's most renowned hotels.
Previously a Victorian coaching inn, it has been reimagined as a palace to eclectic, imaginative design, with romance shot through every detail - which makes it a glorious option for a stylish wedding.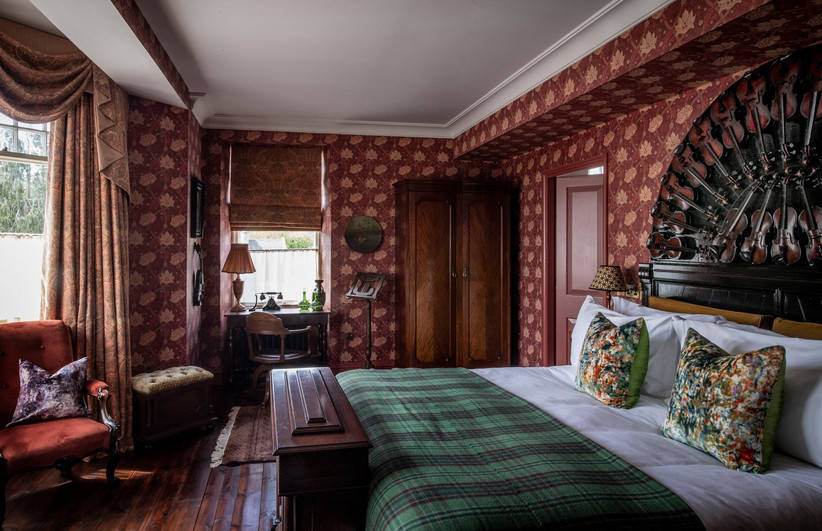 It's certainly not a case of style over substance here - facilities are seriously impressive, from the spa to the whiskey bar.
And just wait until your guests see the amazing bedrooms...
15. Ardoe House Hotel & Spa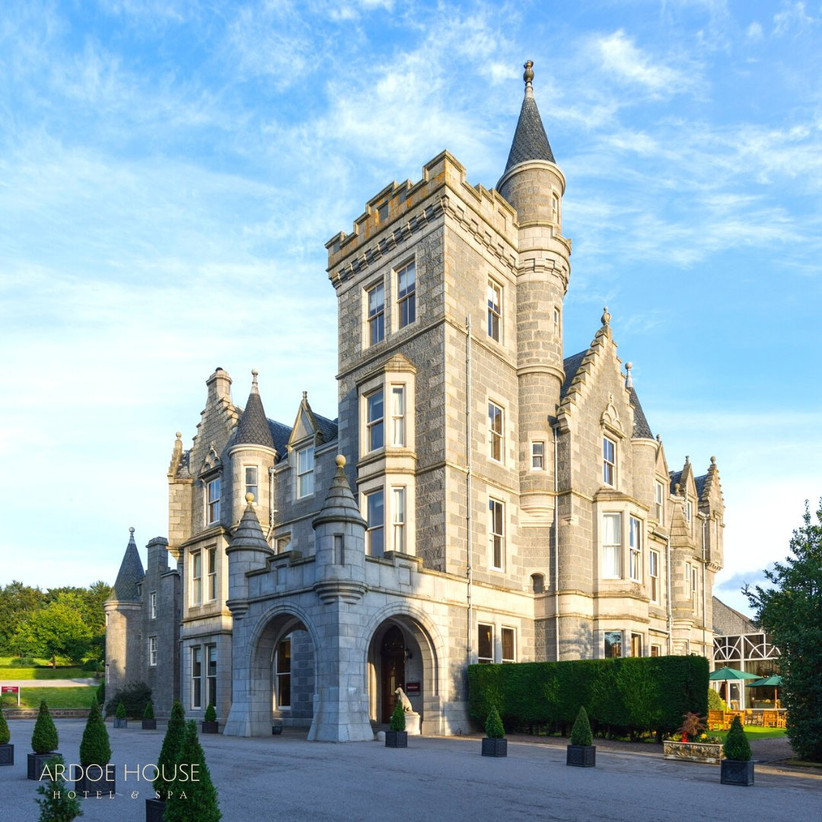 You don't have to travel far from Aberdeen to enjoy a magnificent country setting - and just three miles from the city centre you'll find exactly that at the handsome Ardoe House Hotel.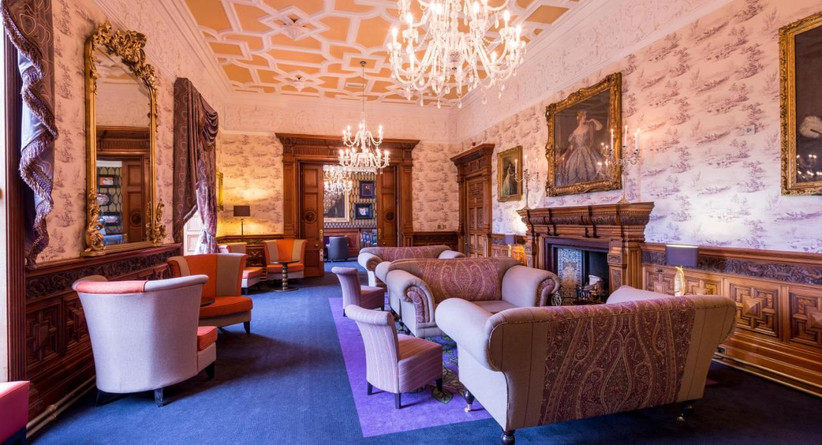 The hotel caters for guest lists of different sizes, with individually designed celebration spaces, as well as the option to have a reception in the gardens.
16. Banchory Lodge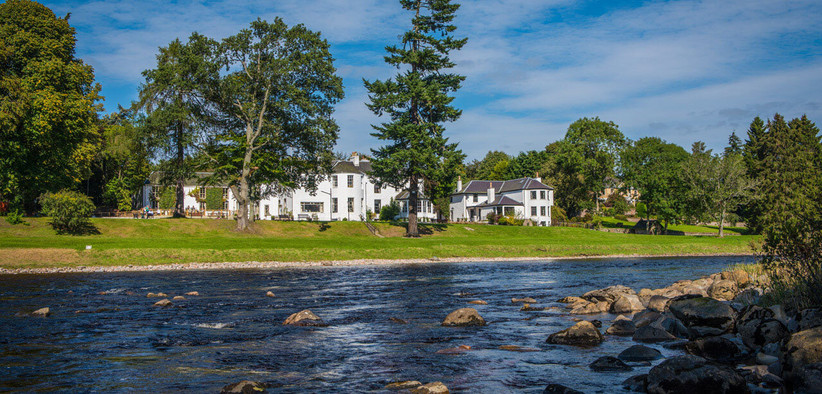 Riverside retreat Banchory Lodge is a country house hotel with plenty of charm and a beautiful setting.
From the light-filled function room, where ceremonies take place, to the stylish bedrooms, every last detail has been carefully thought through.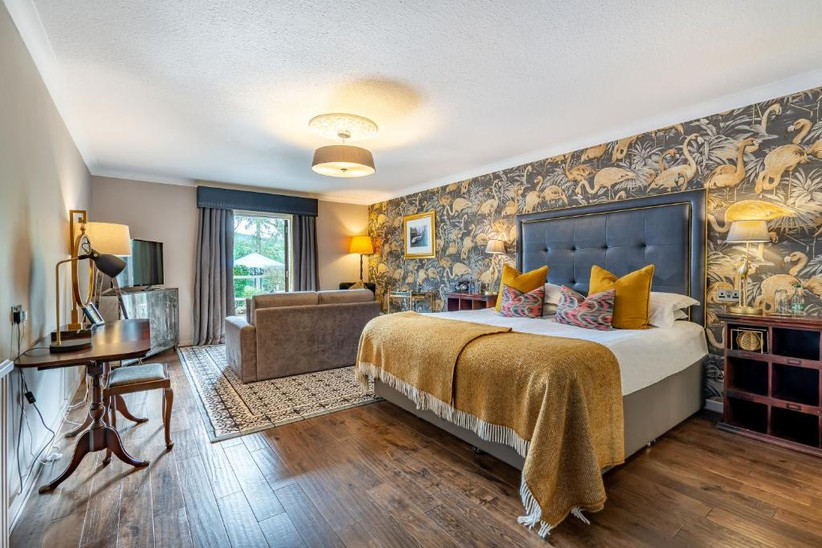 If you need extra accommodation, there's also a six-bedroom house right by the hotel.
READ MORE: 21 Romantic Getaways in Scotland to Book Now
17. Glen Tanar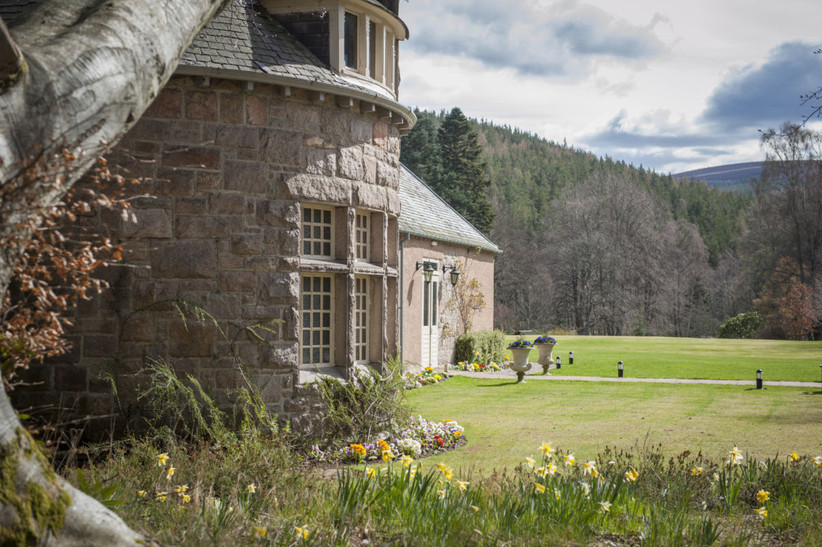 Located in the glorious Cairngorms National Park, the Glen Tanar estate is a magical place for a wedding.
Of course, that amazing scenery plays a big part - but we reckon you'll also be wowed by the Victorian Ballroom.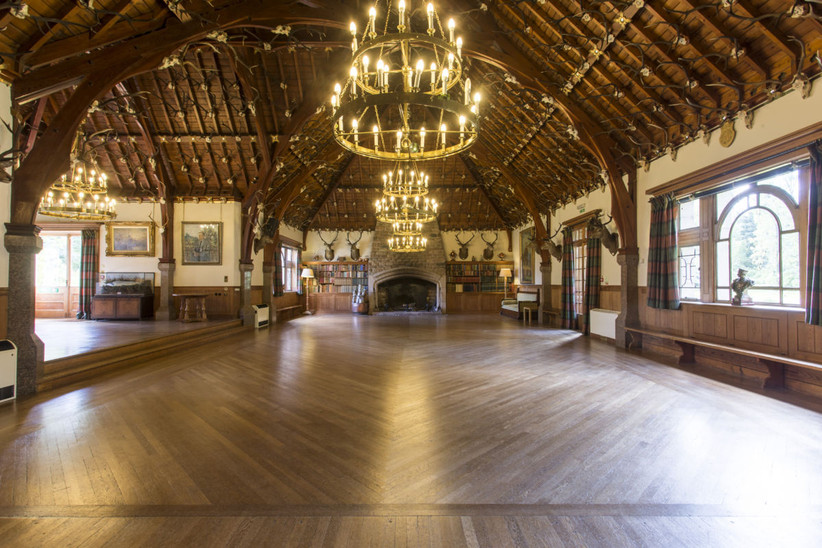 With a vaulted ceiling, oak floor and open fire, it's an inviting space for a wedding. If you're getting married in spring or summer, you can also take advantage of the surrounding lawns.
18. Birkenhill Farm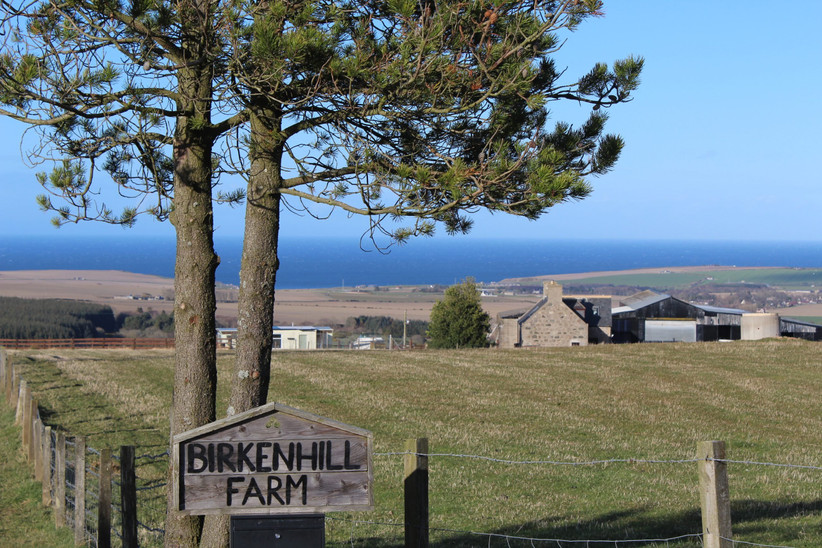 Looking for a rustic wedding venue in Aberdeenshire? You need to check out Birkenhill Farm, a working farm with incredible sea views.
The setting is ideal for an outdoor wedding in a marquee or tipi, but there's also an atmospheric barn for indoor celebrations.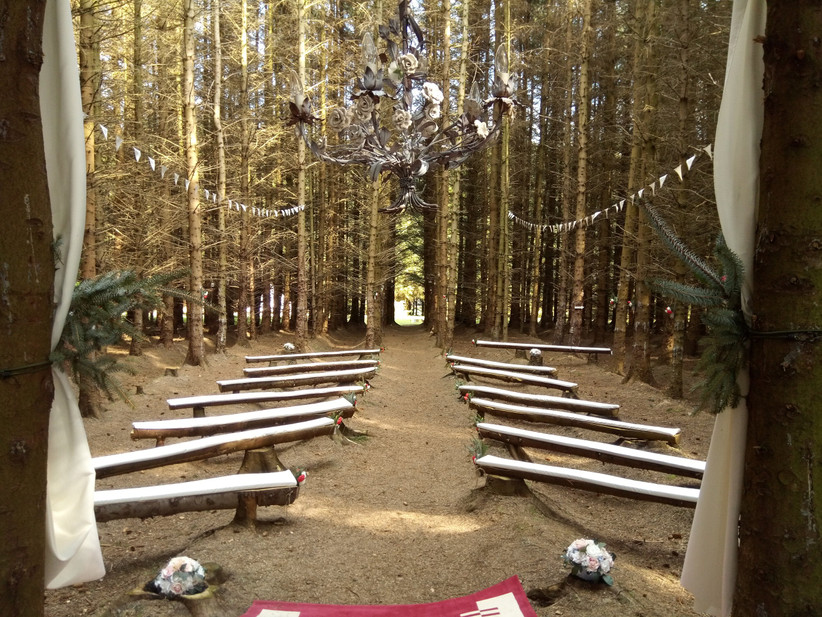 Our favourite feature? The 'woodland cathedral' where you can have a ceremony to remember - it even has a fire pit where your guests can toast marshmallows after you've said your vows!
19. Meldrum House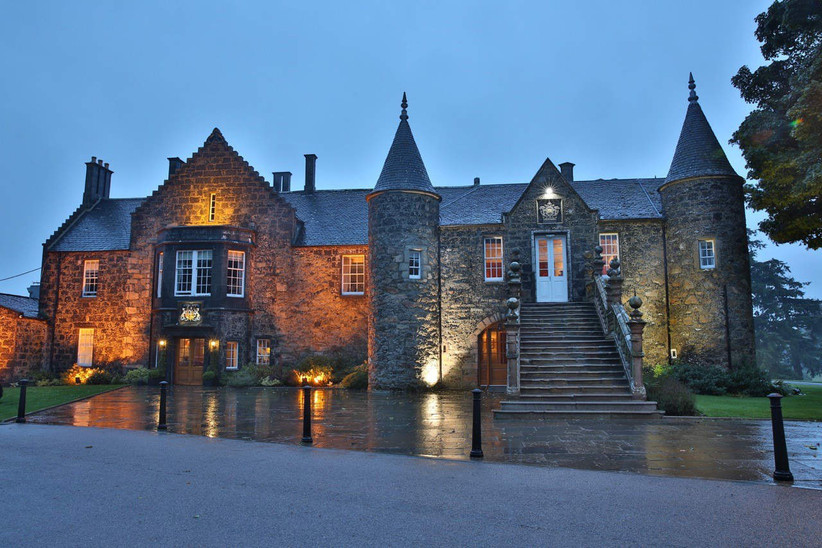 Meldrum House has all the elegance you'd expect of a luxury country hotel, but as it dates back to the 13th century, it scores highly for historic charm, too.
There's a ballroom for larger guest list, but the venue welcomes intimate celebrations, too.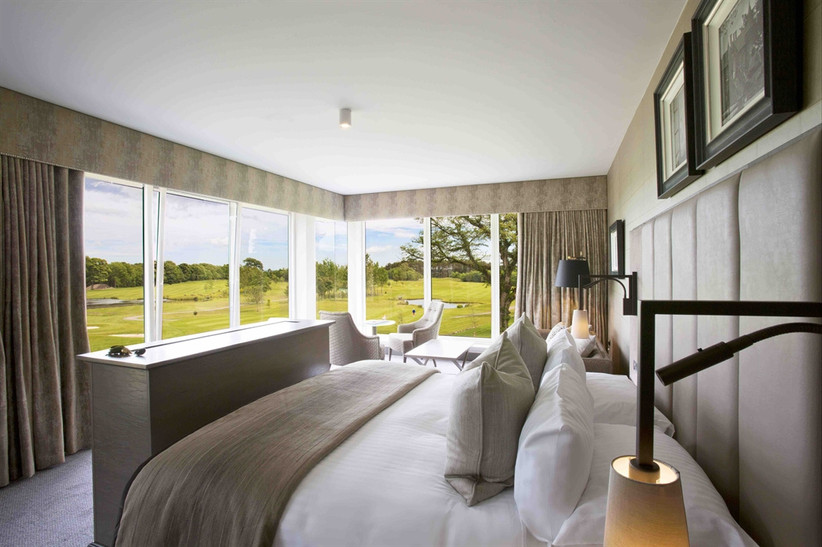 Your guests will be spoilt for choice when it comes to accommodation. For anyone who loves that historic charm, we recommend a room in the Manor House; for fresh, contemporary styling, it has to be an Estate Room.
20. Kings College, University of Aberdeen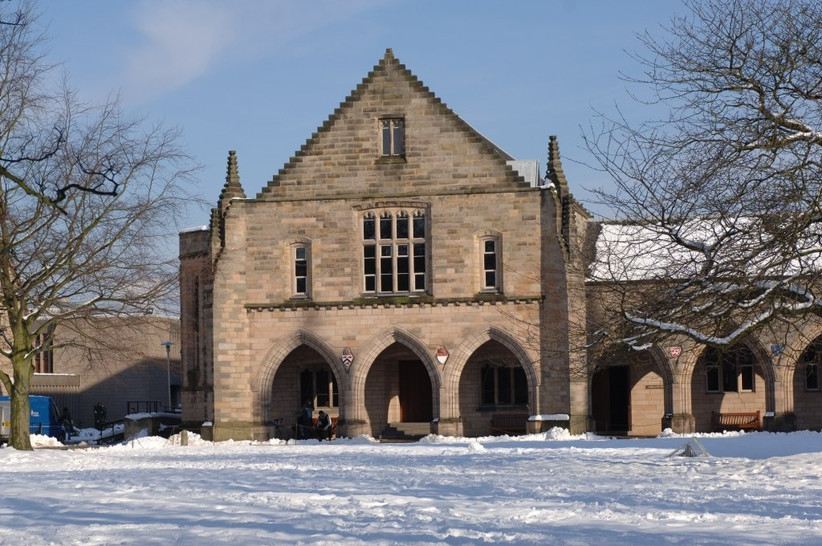 The University of Aberdeen has a rich history stretching back over 500 years, making it the perfect place to get married if you want to exchange vows in the surroundings of a true city icon.
There are different spaces to consider. Oak-panelled Elphinstone Hall can host 200 guests for the wedding breakfast and 250 evening guests, while the Linklater Rooms has the same historic style but on a smaller scale, for more intimate guest lists.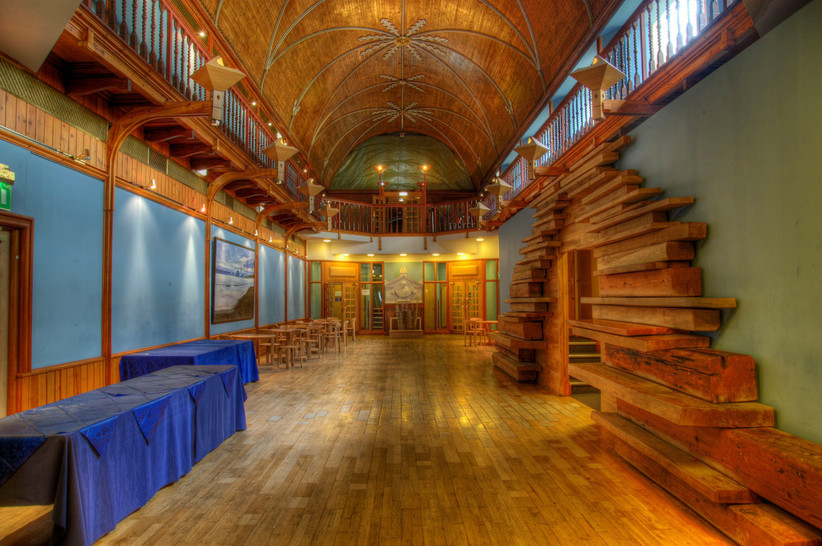 With its striking balcony, James MacKay Hall is ideal for an atmospheric ceremony. There's also the splendid chapel, although to get married there you need to be a graduate of the University of Aberdeen or Robert Gordon University, or a member of staff or related to a member of staff.
Once you start booking viewings, don't forget to note down the essential questions to ask a wedding venue before signing a contract.