How & Where to Buy the Best Second Hand Wedding Dresses
Finding a second hand wedding dress is easier than you'd think. From preloved to vintage, we explain where to look and what to know in order to get a gown that's kind to your budget - and to the planet!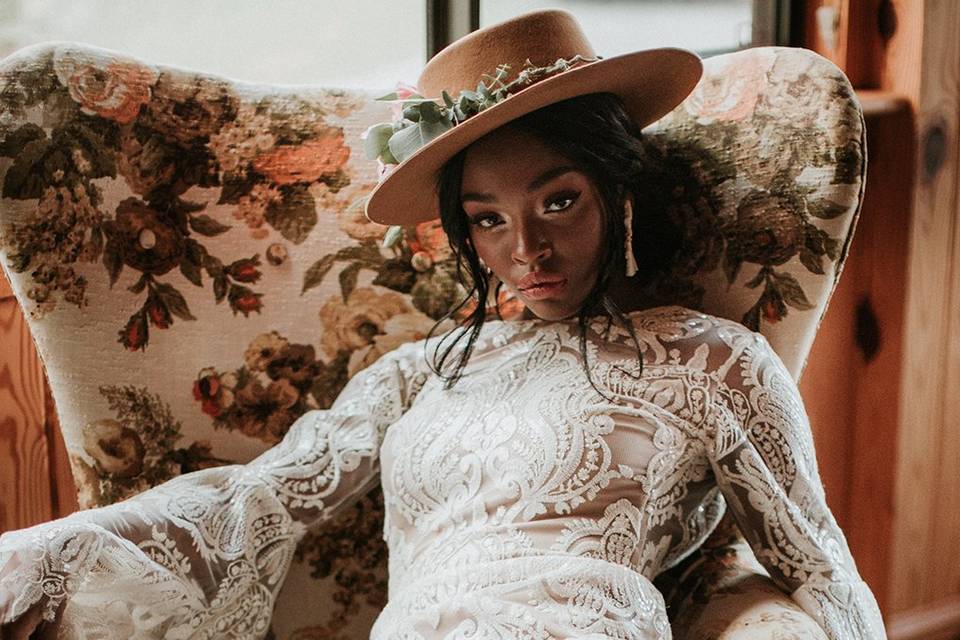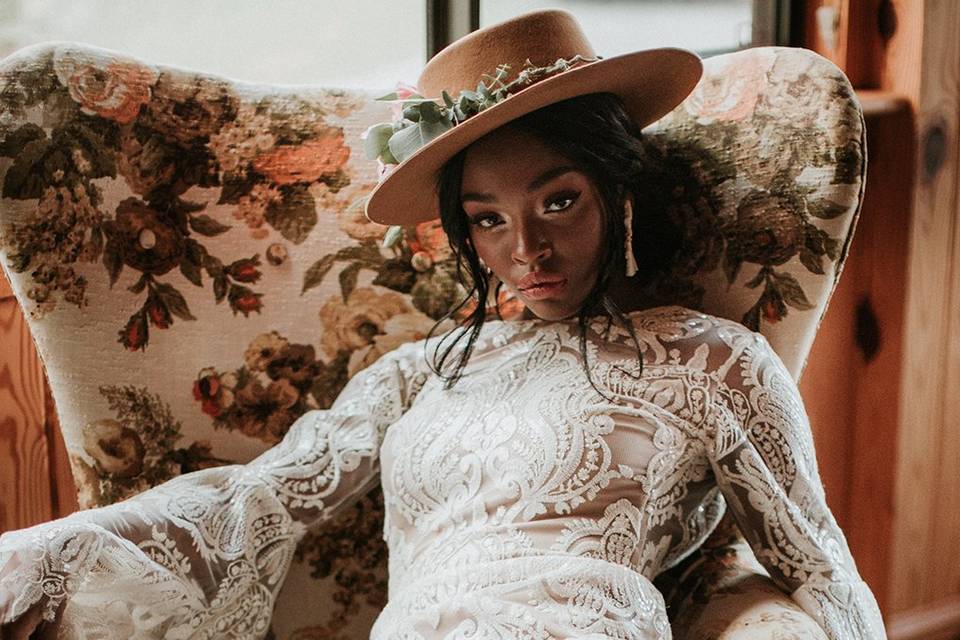 Thinking of buying a second hand wedding dress? Congratulations! You're about to make a very smart decision.
Of course, at Hitched we'll always love the classic bridal boutique experience with the amazing wedding dress designers they stock; and there are some gorgeous high street wedding dresses. However, buying new simply doesn't suit every bride.
Maybe you're looking for a second hand wedding dress to lessen your environmental impact; perhaps you love the idea of a vintage gown with a history; it could be that you're looking for a specific style that's been discontinued.
Whatever your other reasons, there's no doubt that buying a second hand wedding dress is a route to a luxe-for-less bargain.
"The price is a game changer," says Katie Anderson, who sells a curated collection of preloved items on Instagram @pineandtreasure. "We all know how expensive wedding dresses can be so buying second hand really does save a lot of money."
We'll explain the different kinds of second hand wedding dress, from preloved gowns sold by recent brides to vintage finds. We'll also reveal where to look to find the right dress for you, whether online or in person.
READ MORE
What Kinds of Second Hand Wedding Dress Are There?
Whether you're looking for a vintage style or a more modern design, there's a second hand wedding dress for you!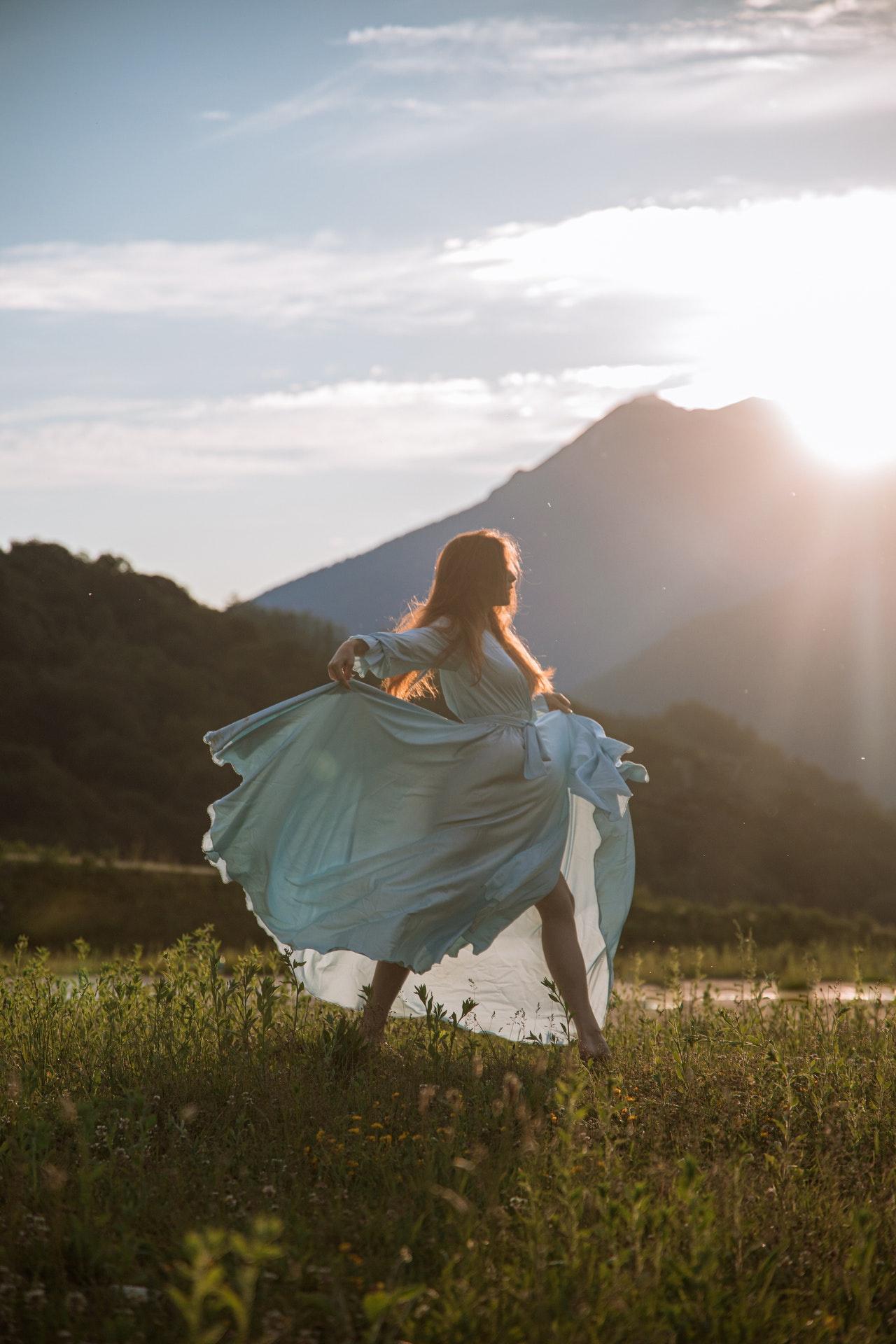 Vintage Wedding Dresses
Vintage is the term for wedding dresses made in earlier decades. It usually refers to clothing from the 1920s up to around 2000. Wedding dresses from before 1920 would normally be classed as antique.
If something is referred to as 'vintage-inspired', that means it was made in recent times but based on an older style.
Ex-Sample Wedding Dresses
These are dresses that haven't been worn for an actual wedding but have been tried on by brides in a boutique. Again, this is a good option if you want a modern wedding dress but don't want to pay full price.
Heirloom Wedding Dresses
The most budget-friendly second hand wedding dresses of all! If your mum or another family member still has their wedding dress, and they're happy to pass it on to you, you can save a lot of money, as well as adding some family history and continuity to your celebration.
Of course, you may not have exactly the same taste as your mum - but there are companies who specialise in remodelling family-heirloom dresses, so you can still have a gown that suits your personal style as well as giving a nod to your heritage.
Wedding Dress Hire
Wedding dress hire fell out of fashion a couple of decades ago but now, with environmental concerns coming to the fore, it's definitely seeing a resurgence. This is a particularly good option for label-lovers on a budget, as there are some excellent platforms featuring high-end designers for a fraction of the cost. Check out our guide to wedding dress hire to find out more.
Bridal Resale
Some brides choose to sell on their wedding dresses after the big day. This is the way to go if you want a more contemporary style for less.
READ MORE: How to Sell Your Wedding Dress
How to Buy a Second Hand Wedding Dress
Even if second hand wedding dresses are less expensive than new, buying a preloved gown is still an investment. Make sure you read these expert tips for a successful shopping experience.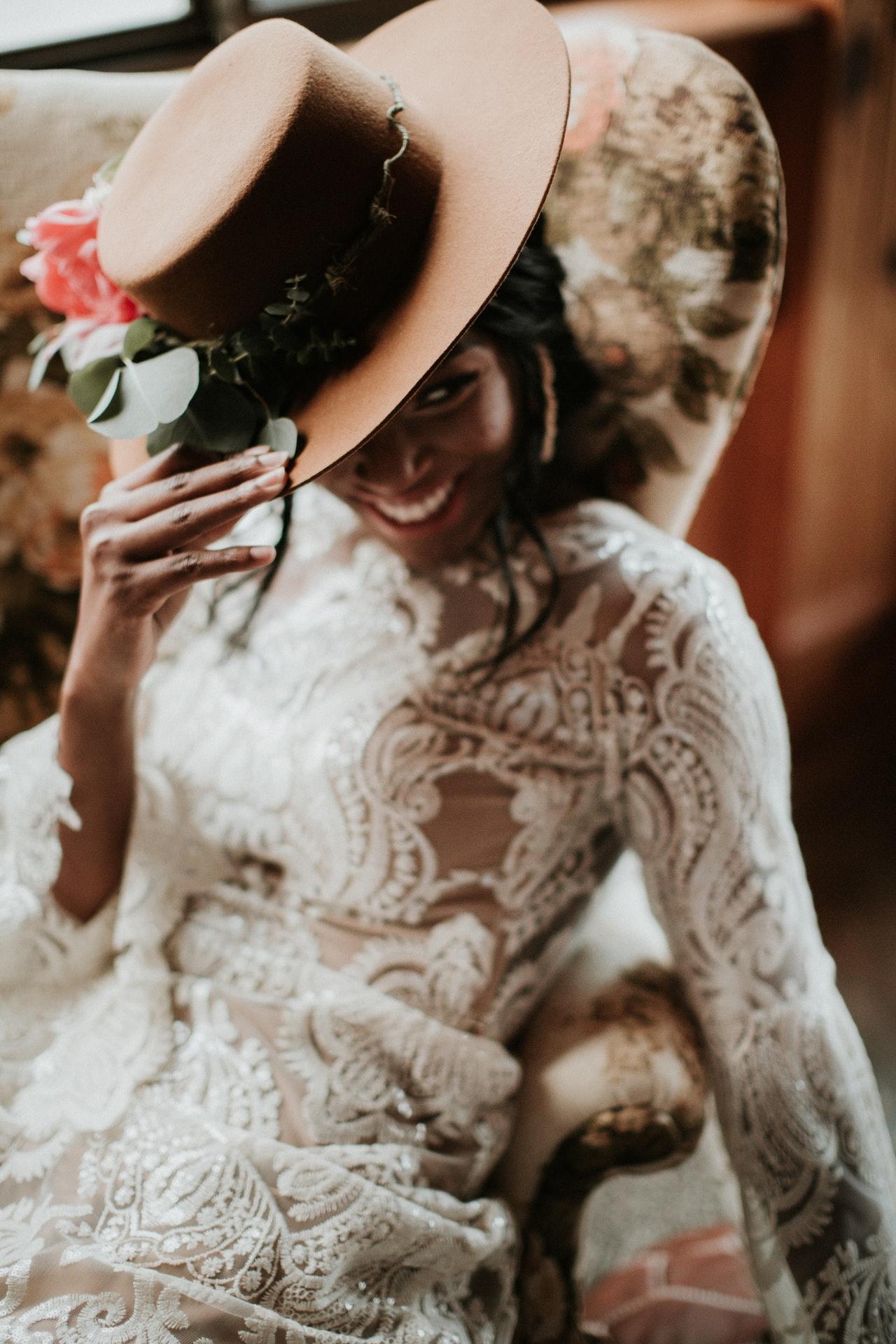 Buying online? "Ask for lots of photos!" says Katie. "Don't feel rude asking the seller to send a picture wearing it either. It's your big day and you need to trust that it'll look right for you. It can be a hurdle people face with shopping online, but the seller should be happy to send a picture of it worn to give you a better visual idea."
Obviously the easiest way to check the fit is to try dresses on in real life. If that's not possible? "Talk to the seller and ask for specific measurements, they should be happy to help give you all the information that you need to make sure the dress or outfit is right for you," says Katie.
However, don't think the dress has to be the perfect fit in order to work. "Don't worry if it's a little bigger than your usual size, just like any other wedding dress you can have this taken in to suit your body shape perfectly," says Katie.
On a related note: you need to budget for alterations, and for any repair work needed, for example, if any beadwork has come loose.
Don't necessarily discount a second hand wedding dress if it doesn't have every feature you want. You'd be surprised what's possible in terms of adding (or removing) details such as sleeves. Show pictures of your potential dress to a professional seamstress to find out what can be done to make it your dream design.
"Make sure to ask for an online seller to state any imperfections," Katie advises. "They should have already done this on the original listing but it should be clear from the outset what condition your dress will arrive in." If you're buying from a store, carefully check the dress for any issues, including staining (particularly at the hems and under the arms), loose stitching and tears.
Do your research. Even though we always recommend going into wedding dress shopping with an open mind, it helps to have some idea of styles you're drawn to, and/or particular periods if you want to go vintage.
READ MORE: The Best Vintage Wedding Jewellery for Your 'Something Old'
Where to Find a Second Hand Wedding Dress
From online to IRL, here are our favourite places for preloved wedding dresses.
1. Etsy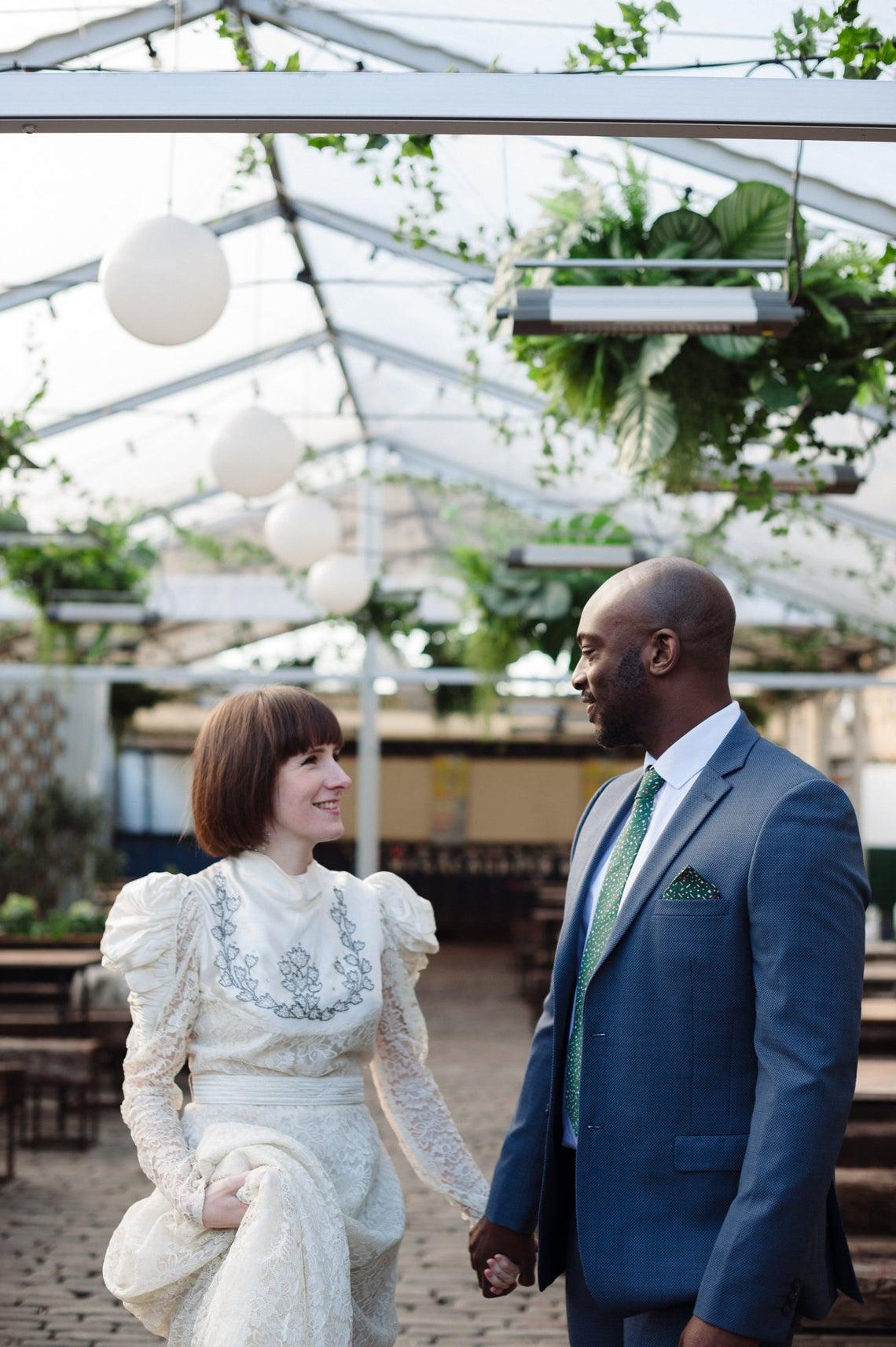 This online platform isn't just a great destination for artisan homewares and gifts - it's also a great place for vintage finds, as many vintage boutiques now offer their collections on Etsy. Just be aware that anything called 'vintage-inspired' or 'vintage style' will be a modern-made interpretation. Etsy's guide to vintage wedding dresses is very useful in terms of exploring different fashion eras.
2. Instagram
Once a place solely for inspiration, in recent years Instagram has become a lot more shoppable - and that includes for preloved and vintage wedding dresses. "For something a little more curated and special, reach out to some vintage and second hand sellers on Instagram," says Katie. "A lot of these sellers will offer a service to source a particular item for you."
The trick is to find a seller whose personal aesthetic chimes with your own, so make sure you check out lots of different feeds. "My number one rule with Pine & Treasure is to only source and sell items I genuinely love myself," says Katie. "I have seen lots of wedding dresses I could have sourced and sold but they just weren't my style or taste."
3. Bridal Reloved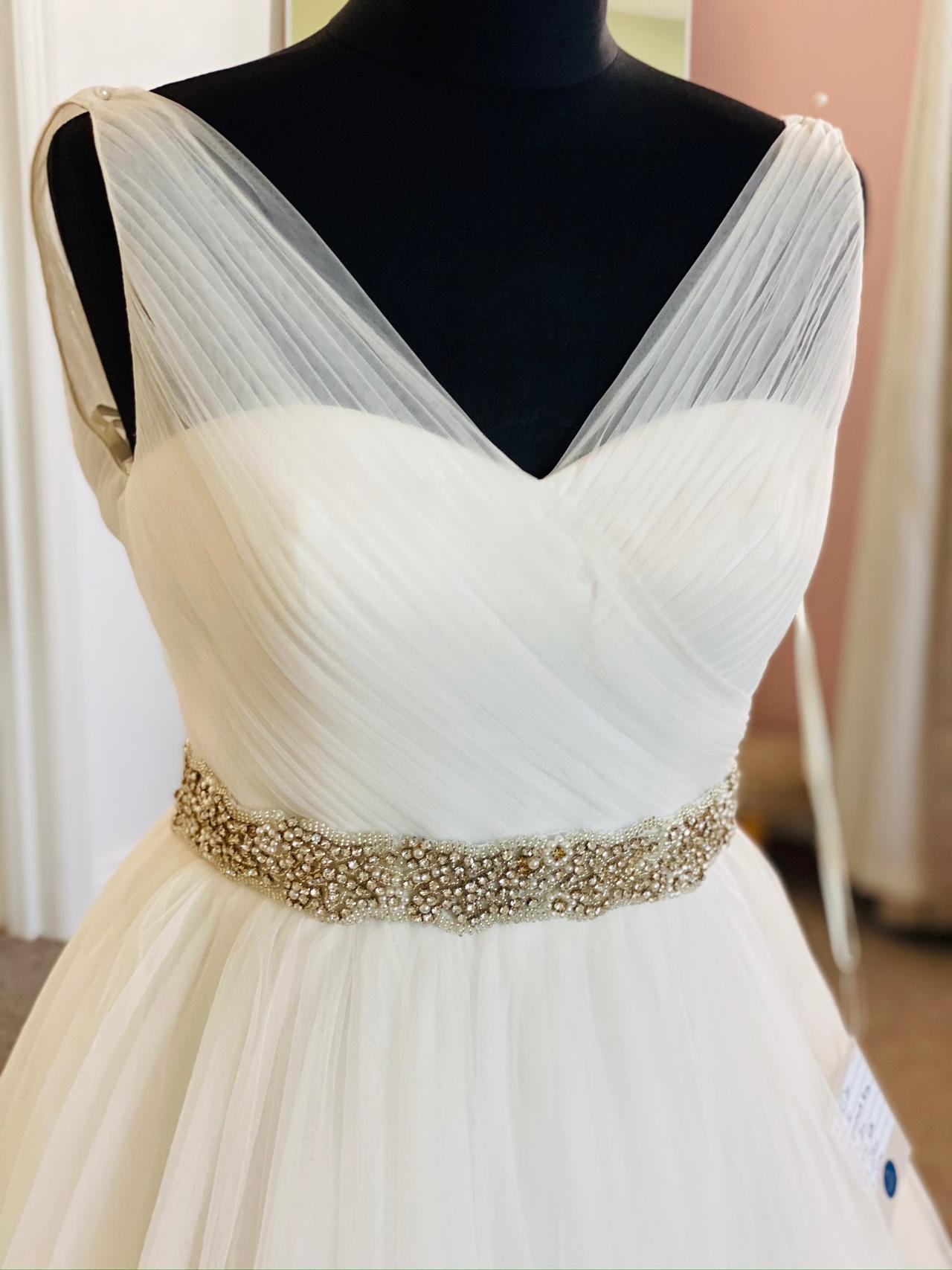 Bridal Reloved are a chain of stores selling preloved wedding dresses across the UK, so you can still have the boutique experience while going second hand. The gowns are ex-sample or pre-owned, and you can pick up well-known designers for less.
4. eBay
You'll find a huge range of wedding dresses on eBay, from preloved high street designs at bargain prices to designer styles. Always make sure that what you're buying is a second hand dress, and not a cheap knock-off of a designer style - check the seller ratings and make sure you read a wide range of buyer reviews.
READ MORE: Women's Dress Size Chart: How to Measure Yourself for a Wedding Dress and Bridal Separates
5. Retold Bride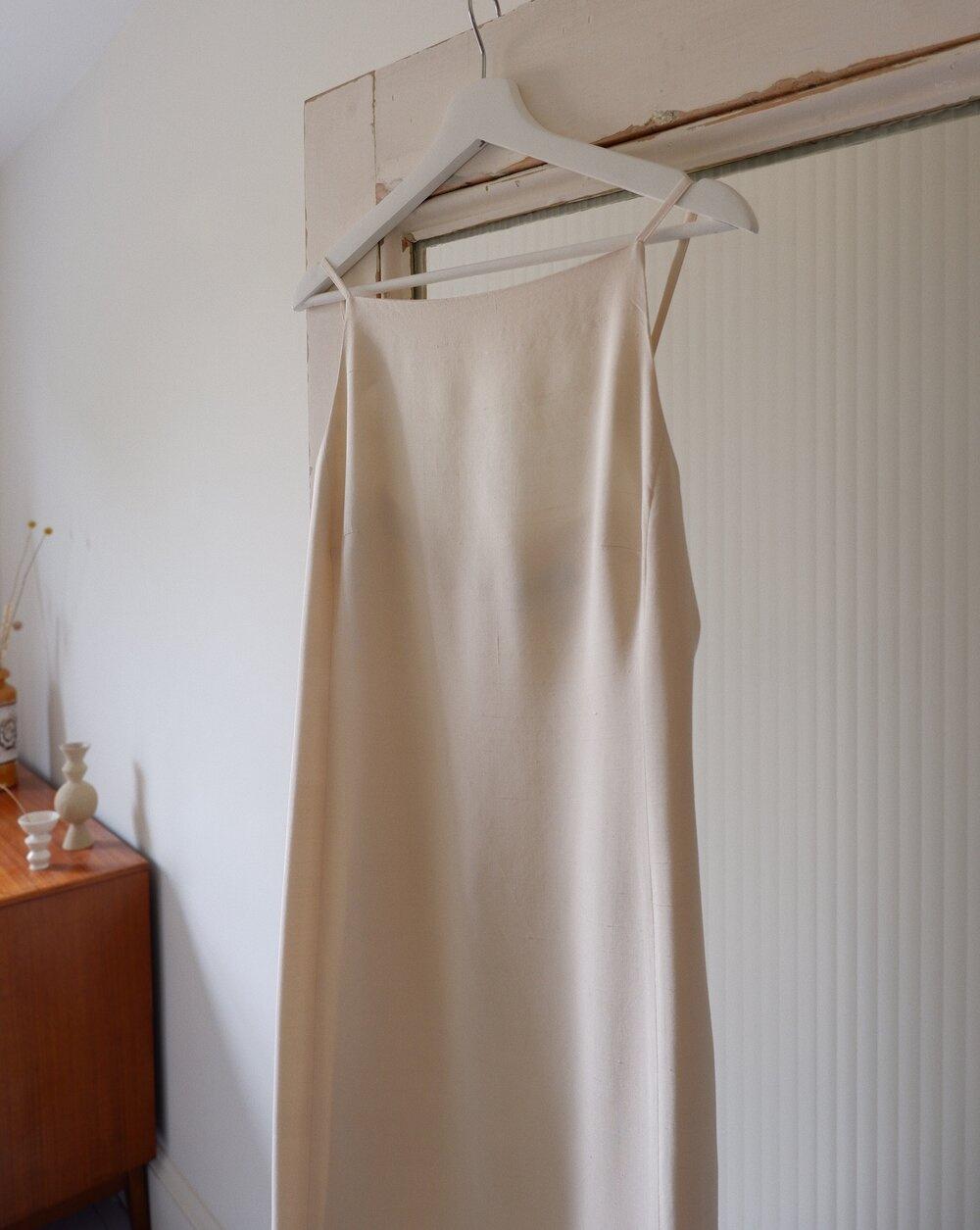 The vintage experts at Retold Vintage have a special collection of wedding dresses and separates, collated with the minimalist bride in mind. You'll need to book at appointment at their East London studio to try on the pieces.
6. By Rotation
ByRotation is ideal for brides who want a designer name but aren't on a massive budget. It's a peer-to-peer fashion rental app, where you can pay per day to borrow items - including wedding dresses! This isn't the largest collection of bridal gowns on our list, but it's definitely one of the most stylish, and you can rent high-end accessories too.
7. The Loop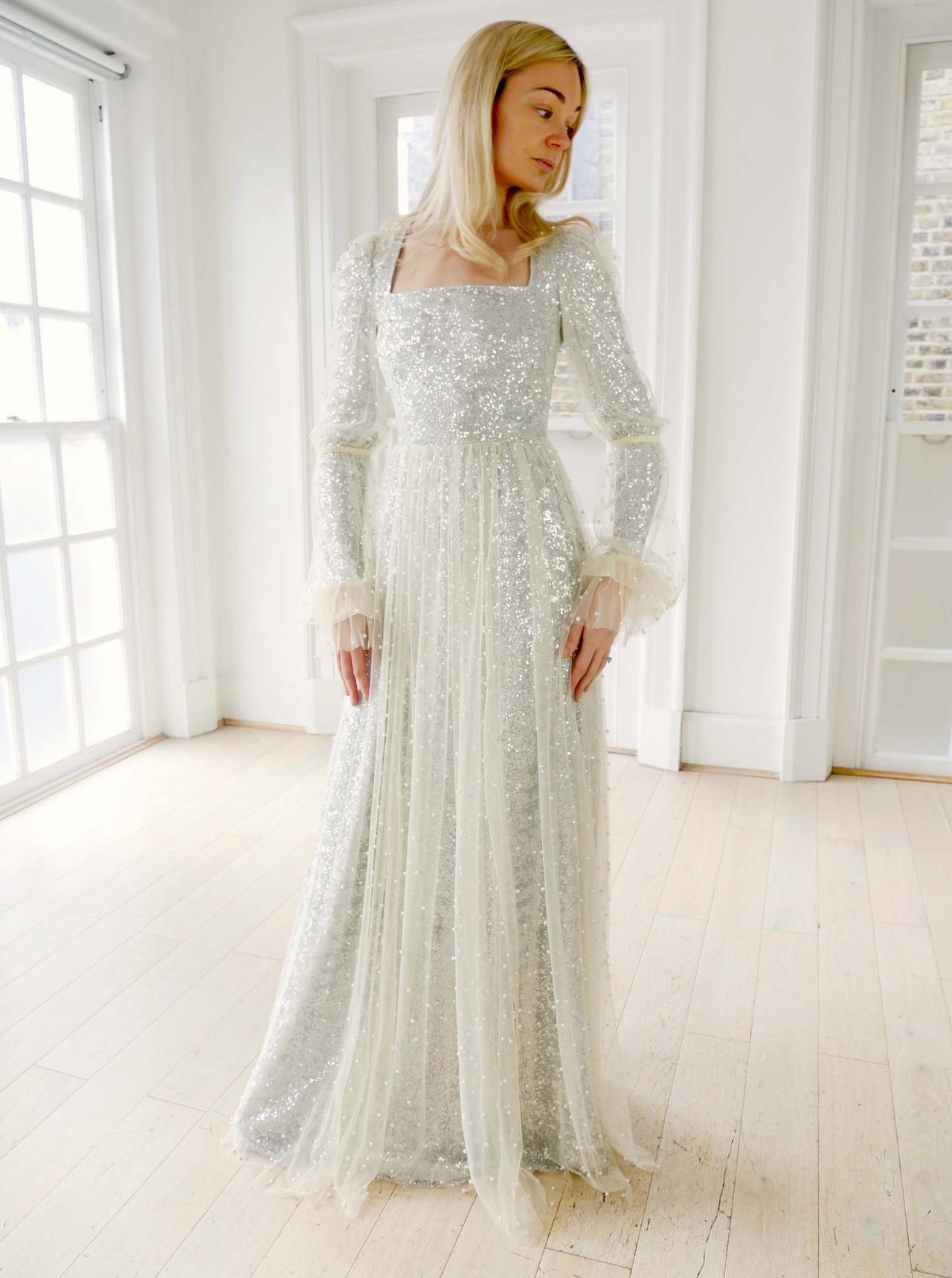 If the idea of scrolling through hundreds second hand wedding dresses fails to appeal, check out the curated collection at The Loop. Each designer gown has been carefully chosen for quality and style, and they also offer tailoring and customisation services.
8. Still White
Still White is one of the leading platforms for bridal resale. It's a particularly good place to look if you've fallen in love with a wedding dress that's been discontinued so you can't buy it new, as you can search by designer.
READ MORE: How to Have an Eco-Friendly Wedding
9. ASOS Marketplace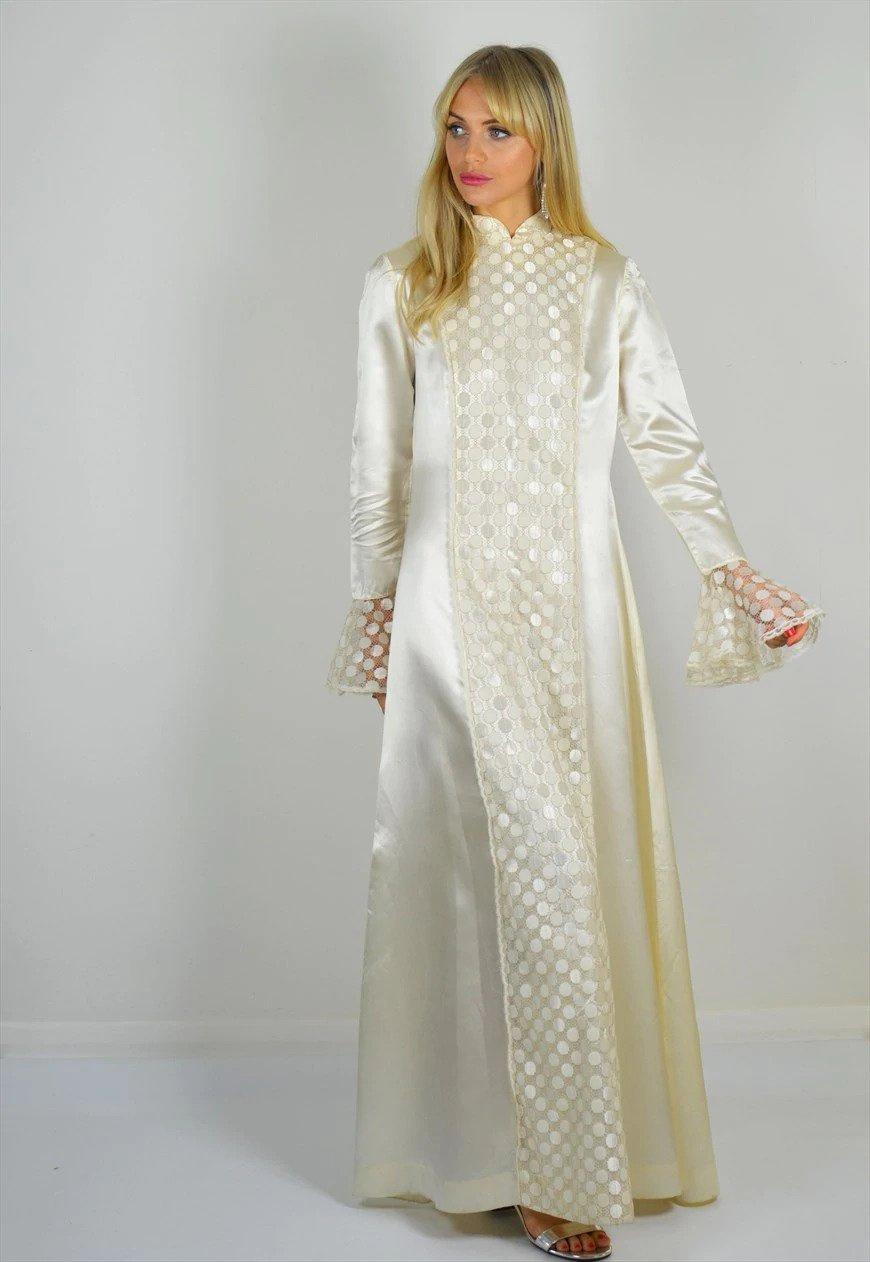 You may have already encountered ASOS Marketplace, the fashion giant's platform for independent brands. But did you know you can get some real vintage finds on there - including wedding dresses? True, some of the sellers' bridal gowns are vintage-inspired rather than actual vintage, but you'll also find some genuine from-the-era, one-off dresses. We spotted several very on-trend '70s bridal gowns that are sure to be snapped up.
10. Brides Do Good
Brides Do Good get donations from both brides and designers, which means they have a very impressive collection of chic wedding dresses. You can book an appointment at their London store or their Bicester Village for the IRL experience, but they also offer a try at home service, which includes a consultation with a stylist. Not only are you helping the planet by going second hand, but Brides Do Good also donate a third of their profits to charitable projects.
Is sustainability at the heart of your wedding? Check out our edit of the best eco-friendly wedding invitations.