Tradition dictates that brides must wear something old on their wedding day, so it makes sense that vintage wedding jewellery has become a popular choice.
Not only do vintage jewels offer up the chance to take part in tradition, they also give a dazzling touch to modern day bridal looks. You can select a one-of-a-kind piece - or two - and team them with your dream dress to create a look you won't be seeing on any other bride during wedding season.
To help you find your something old, we've rounded up our favourite pieces of vintage wedding jewellery, all available to buy right now. From Art Deco touches to elegant Victorian style earrings, you'll find plenty of bridal jewellery treasures below.
While there's something special about wearing a piece from a bygone era, we get that tracking down the perfect vintage pieces can be tricky - and pricey - so we've included some of our favourite vintage-inspired accessories too.
Vintage Wedding Jewellery
There's something really special about wearing vintage wedding jewellery, whether it's been passed down through the family or stumbled across while shopping. Each vintage piece has a story to tell and a design that's unlikely to be found anywhere else. Keep scrolling to find our favourite 'something old' pieces.
1. Yellow Sapphire Diamond Ring - £2,995, Laurelle Antique Jewellery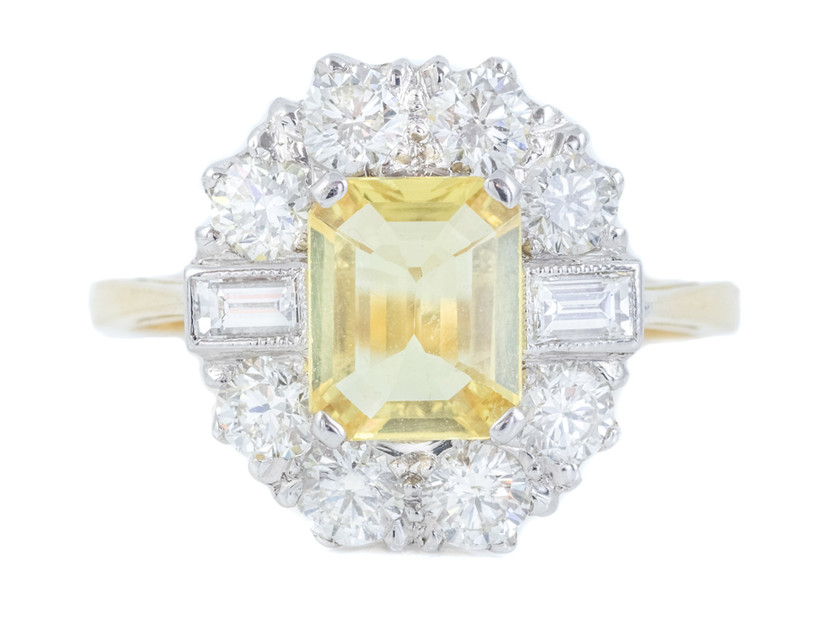 If you're yet to choose your engagement ring, may we suggest this 18ct gold yellow sapphire ring with a halo of diamonds? This dazzler is sure to stand out thanks to its rich sunshine yellow colour.
2. Amethyst and Split Pearl Clip On Earrings - £495, The Fine Jewellery Company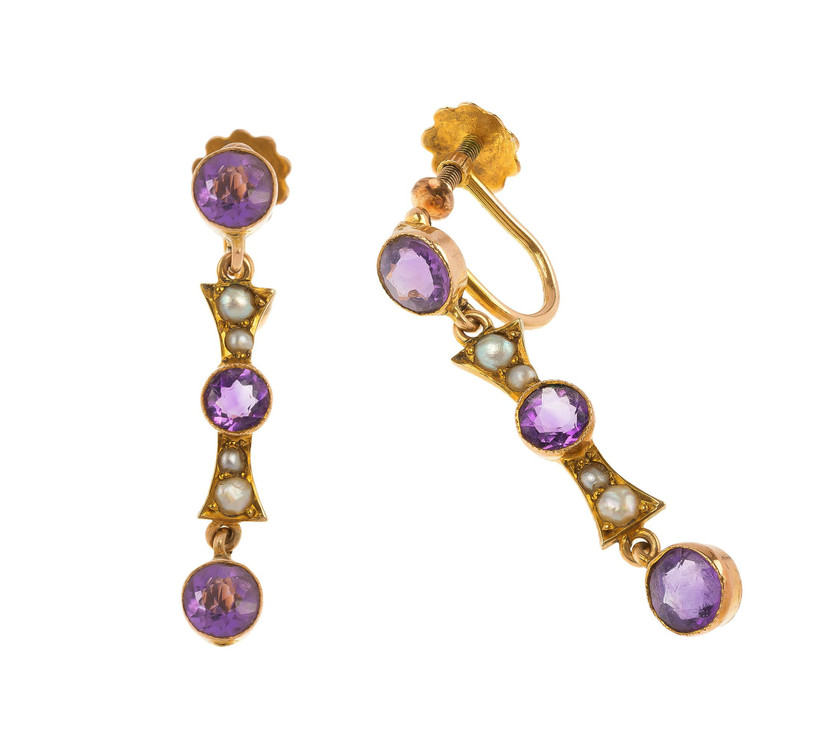 These unique amethyst earrings would make the perfect accessory for brides born in February as it's the birthstone for that month. Plus, we love the idea of adding a touch of colour to your ensemble!
3. Antique Art Deco Diamond and Pearl Brooch - £5,995, Laurelle Antique Jewellery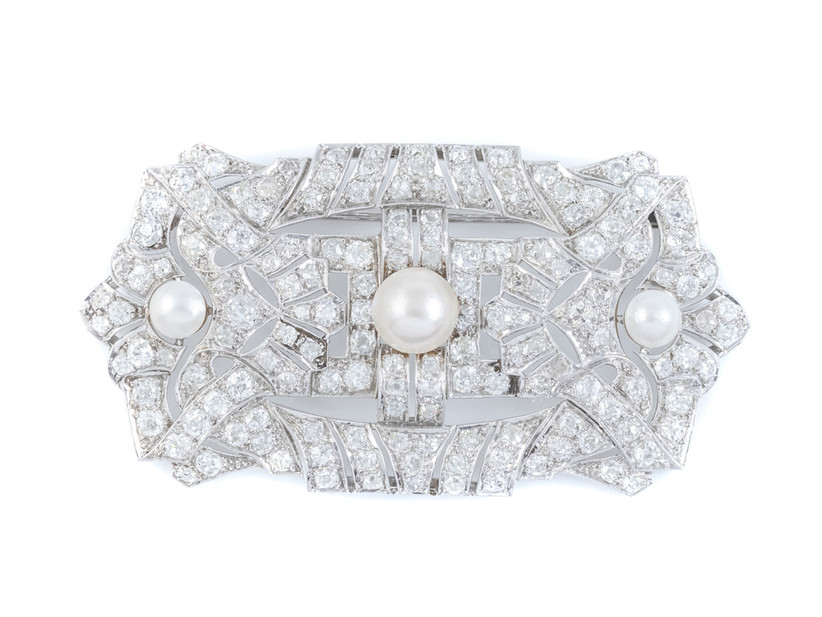 How incredible is this diamond and pearl brooch from Laurelle Antique Jewellery? With 140 diamonds in total, this will be a dazzling addition to your wedding dress.
4. Diamond Spray Gold Pendant - £1,250, The Fine Jewellery Company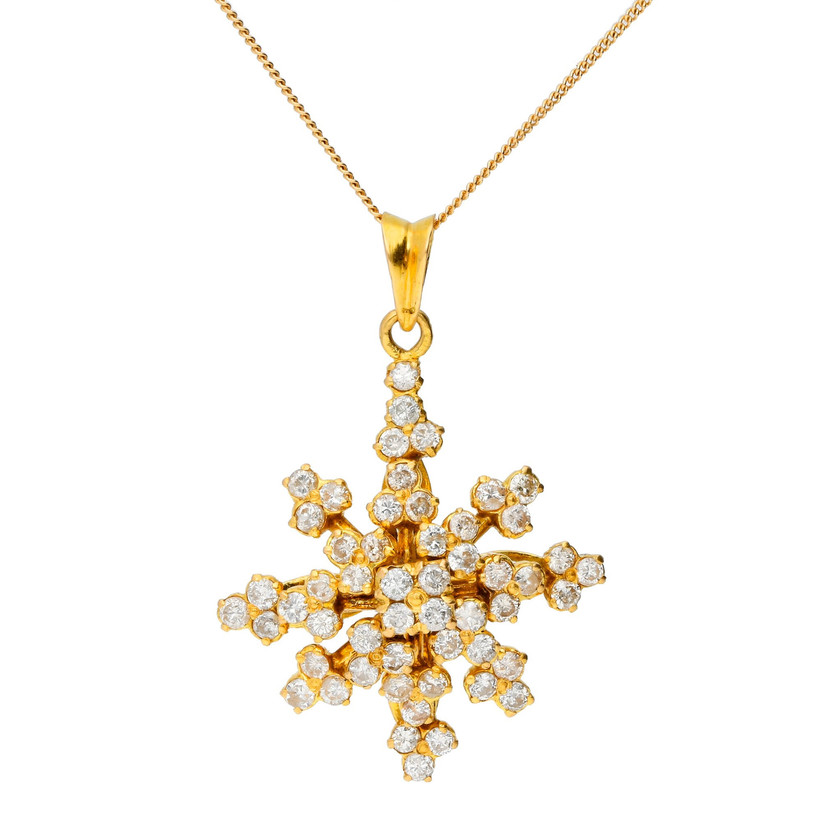 Reminiscent of a snowflake, we think this beautiful diamond spray pendant from The Fine Jewellery Company would make the perfect 'something old' for a Christmas bride!
READ MORE: 17 Vintage Inspired Wedding Dresses
5. Rhinestone and Pearl Brooch - £5, Berty and Gerty Vintage at Etsy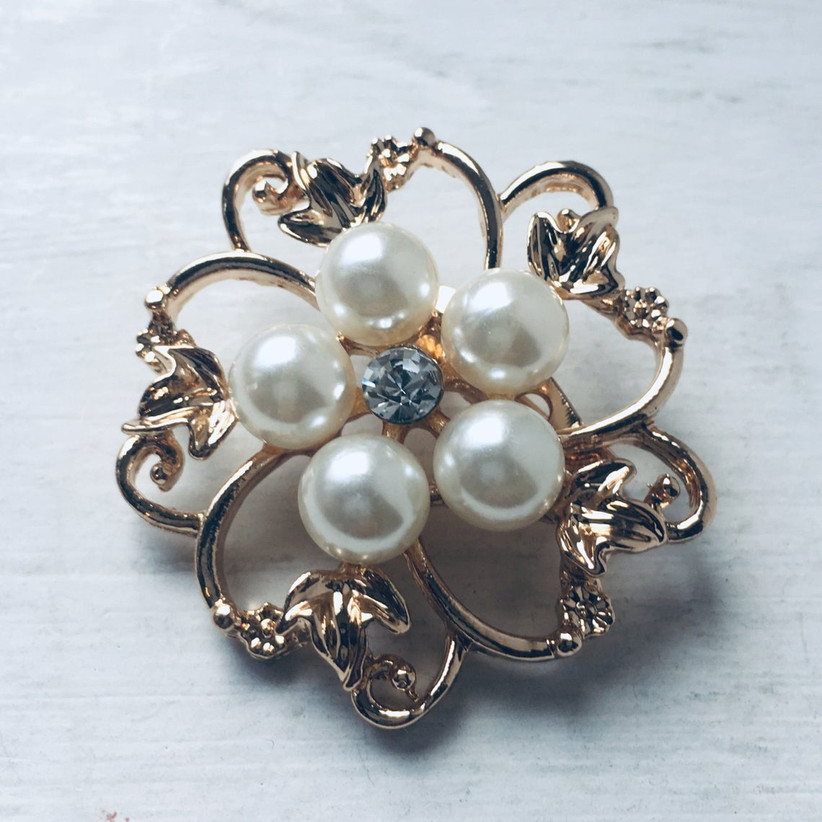 You'll be surprised at what you can find on sites such as Etsy and eBay. Add a touch of vintage glamour to your look for less with this bargain brooch from Berty and Gerty Vintage!
6. Vintage Pearl and Diamond Cluster Ring - £1,250, Laurelle Antique Jewellery
Pearls are said to symbolise purity, innocence and beauty and so it's no wonder they're such a popular wedding day choice! We'd definitely rock this 18ct gold pearl and diamond ring from Laurelle Antique Jewellery down the aisle.
7. Diamond Cluster Ring - £120, Helenas Curio at Etsy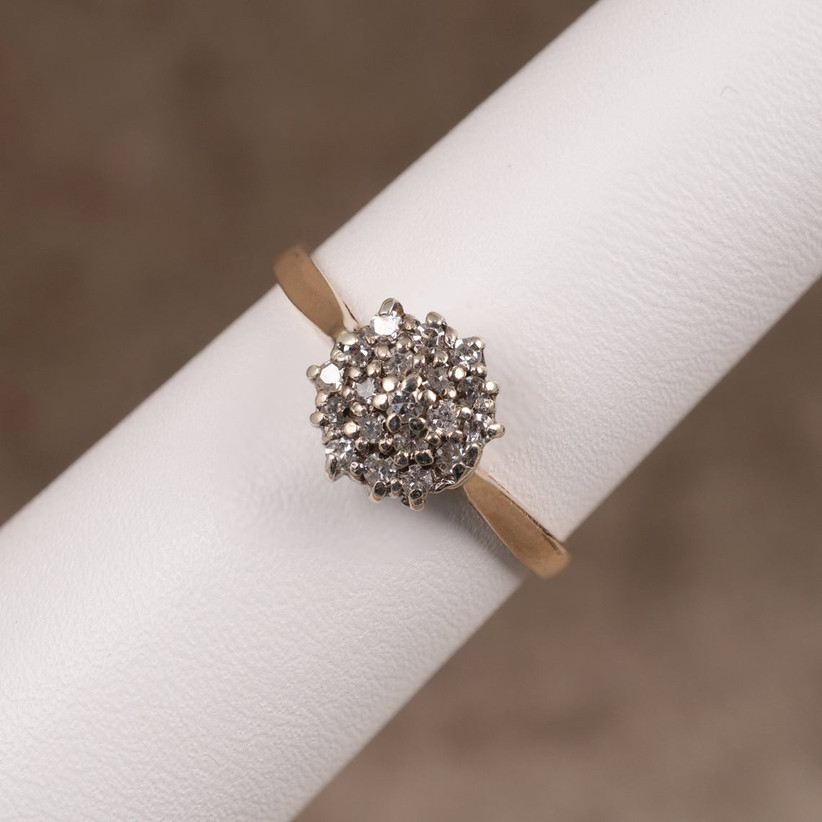 Whether you're engagement ring shopping or simply fancy having a piece of bling for your right hand, this 9ct gold diamond cluster ring from Helenas Curio is a beautiful choice.
8. Sapphire and Diamond Cluster Ring - £675, The Fine Jewellery Company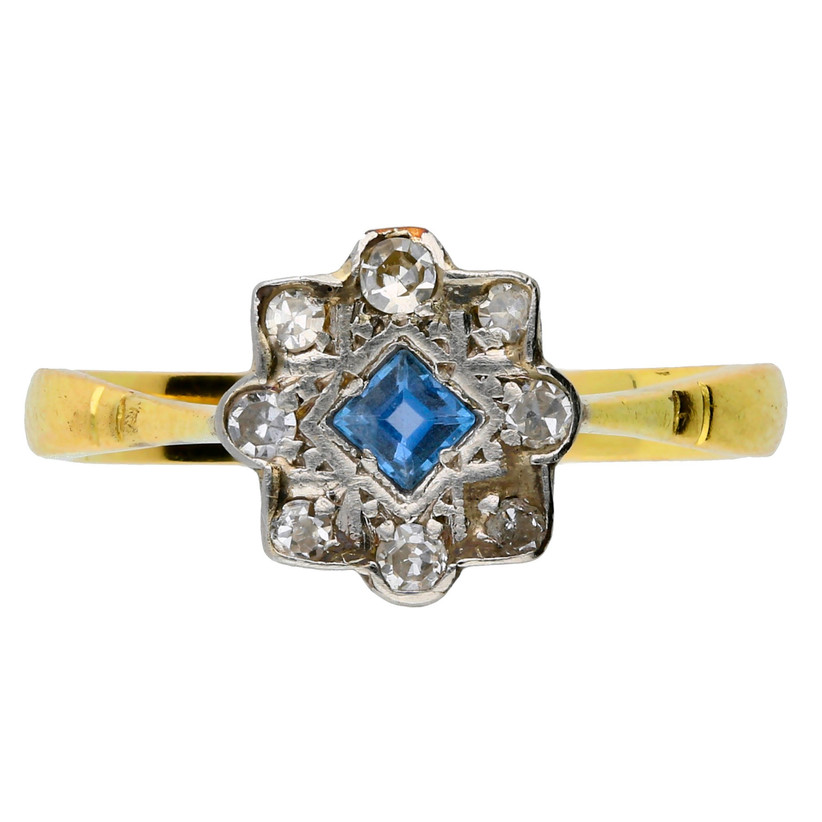 This sapphire and diamond beauty from The Fine Jewellery Company would make the perfect engagement ring for a bride looking for something a little bit different.
9. Vintage Heart Locket - £55, Lime Tree Design at Etsy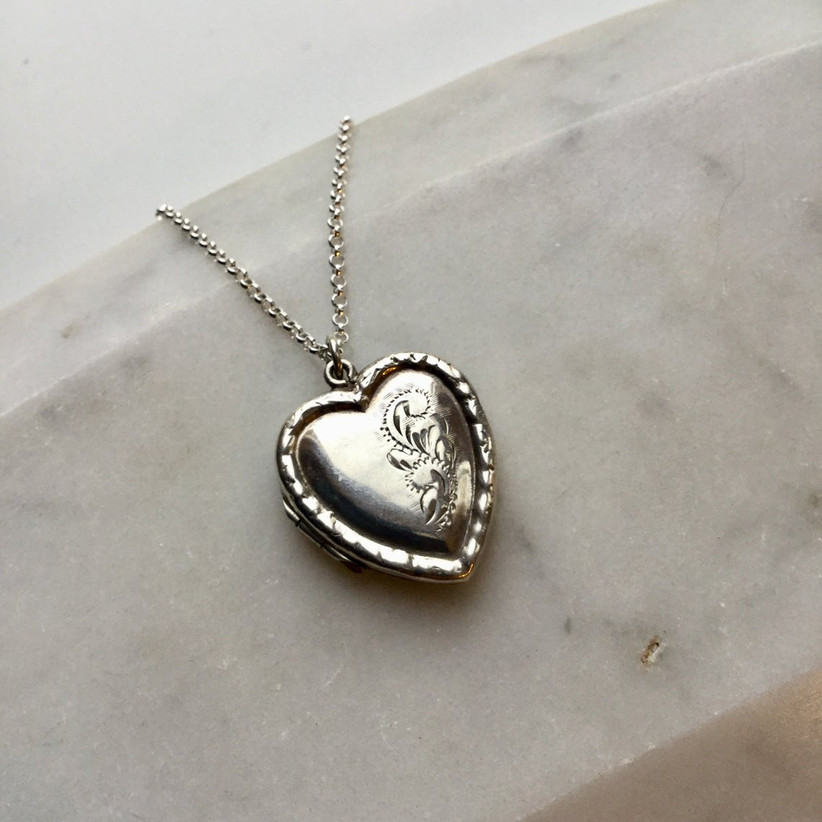 This delicate, etched sterling silver locket from Lime Tree Design would add pretty vintage style to your wedding ensemble.
10. Blue Topaz and Diamond Cluster Earrings - £725, Laurelle Antique Jewellery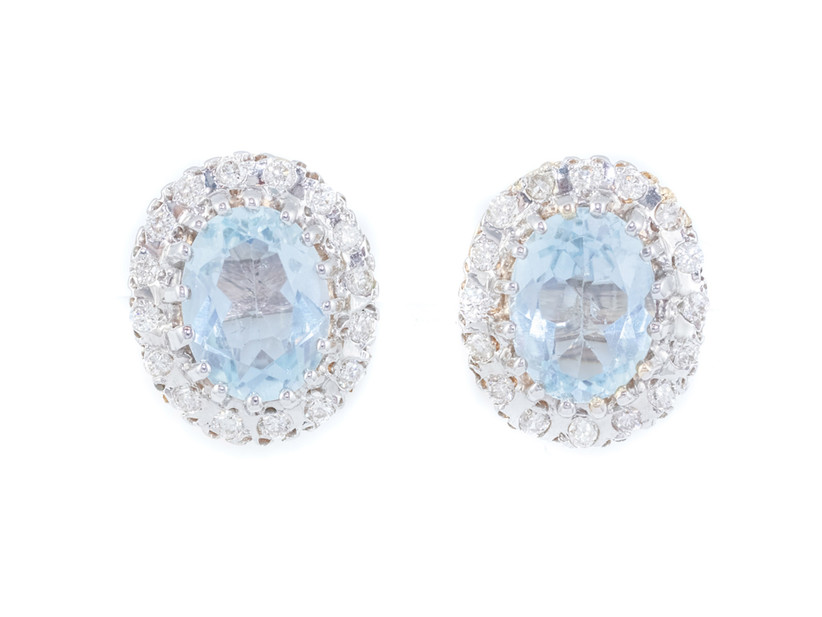 Tick two boxes at once and invest in these beauties as your something old and blue! Featuring a vivid blue centre stone and dazzling diamonds around the edge, these earrings from Laurelle Antique Jewellery are perfect for brides.
11. Vintage Pearl and Diamond Lavaliere Pendant Necklace - £995, Laurelle Antique Jewellery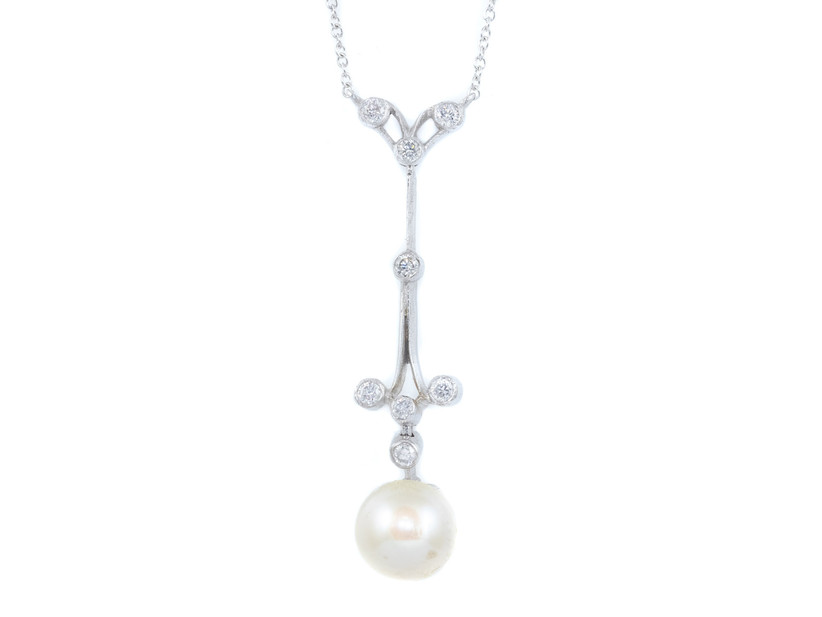 This Lavaliere necklace has got bridal written all over it! Featuring 18ct white gold, diamonds and a statement pearl, the drop style piece is perfect for strapless and scoop neckline gowns.
12. Pearl and Paste Stone Bracelet - £295, Laurelle Antique Jewellery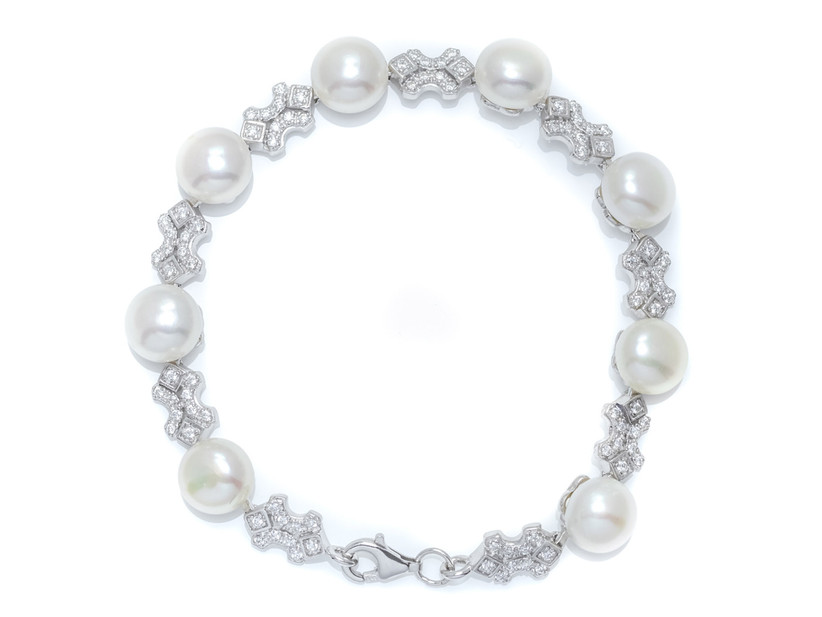 Bracelets can often be overlooked when putting together a bridal ensemble but this pearl and silver beauty from Laurelle Antique Jewellery shows us exactly why we shouldn't forego a piece of wrist candy.
13. Diamond Hoop Earrings - £3,995, Laurelle Antique Jewellery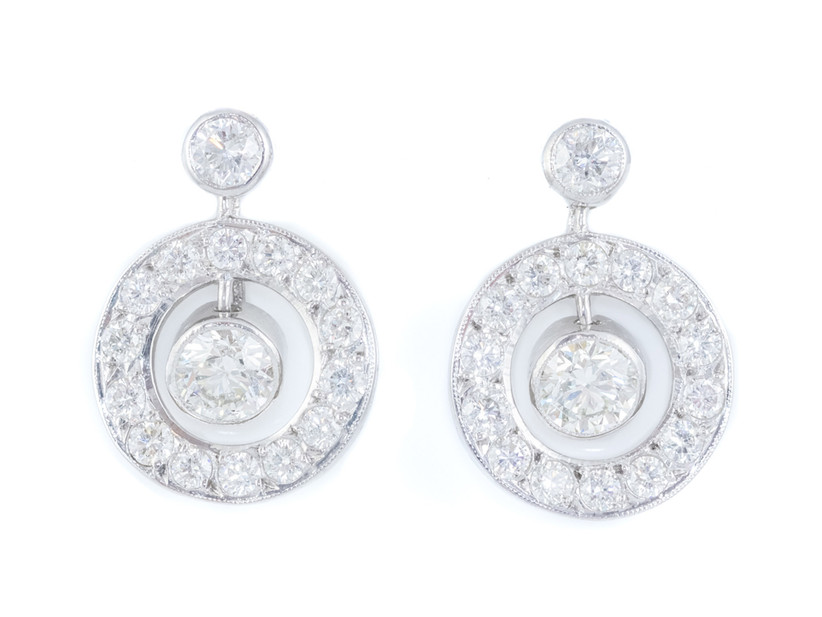 Glamorous brides will adore these diamond and 18ct white gold hoop earrings from Laurelle Antique Jewellery. They'll sparkle in the morning sun on the way to your ceremony and in the candlelight as you enjoy a post-wedding nightcap.
14. Pearl and Paste Stone Drop Earrings - £325, Laurelle Antique Jewellery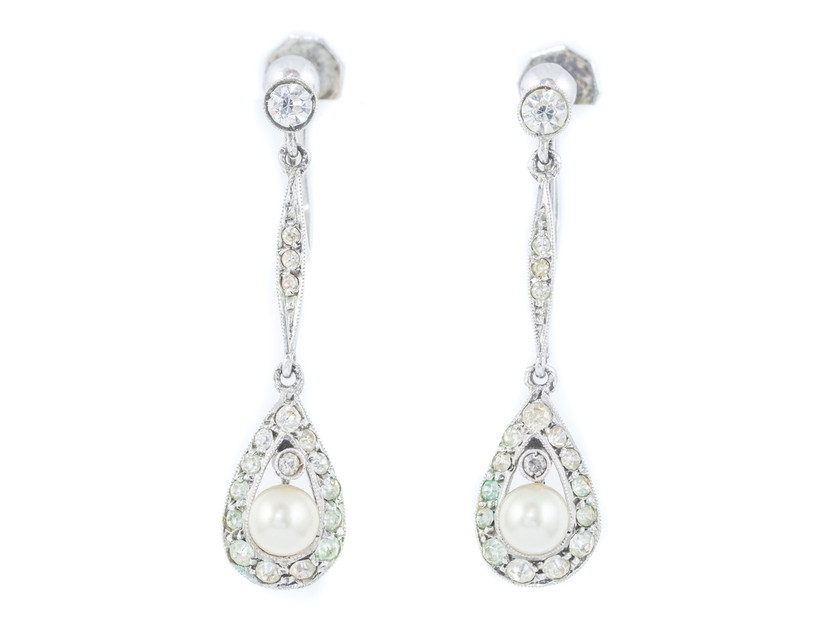 Dating back to around 1930, these pearl and paste stone earrings will add a touch of old style glamour to a modern wedding dress. Keep the rest of your accessories simple and let these beauties do the talking.
READ MORE: Vintage Wedding Decor: 36 Beautiful Ideas for Your Reception
Vintage-Inspired Wedding Jewellery
If real vintage jewels are a little out of your price range or you simply can't find something you fancy, take a look at some of the vintage-inspired pieces below. You'll get plenty of vintage-style bling for your buck!
15. Pearls of Splendour Necklace - £54, Glitzy Secrets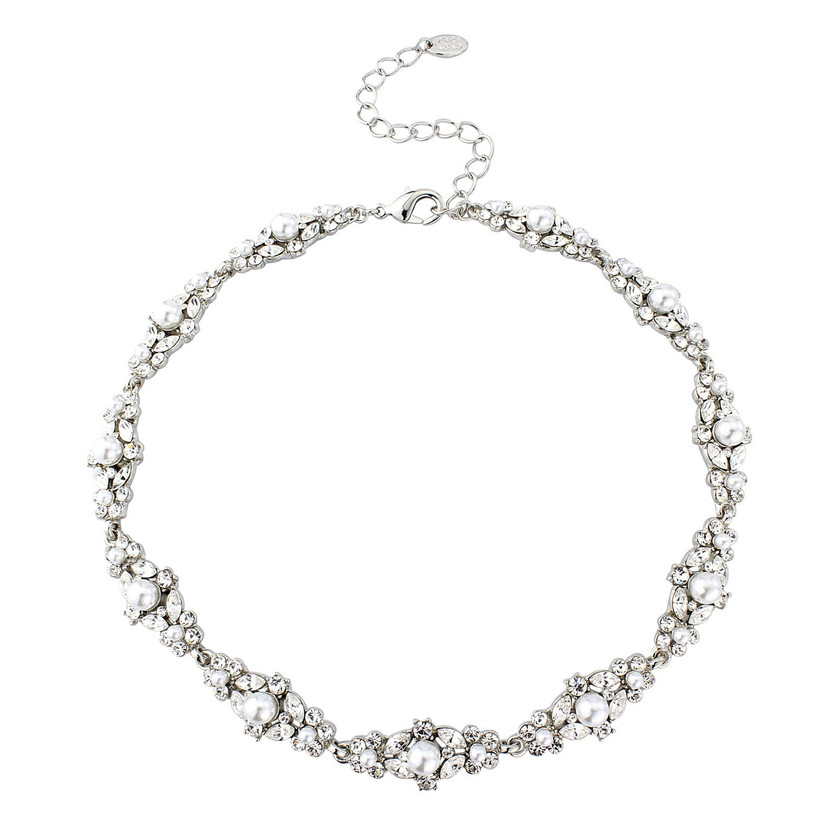 Sitting on the collarbone, this classic necklace from Glitzy Secrets is worthy of an old Hollywood screen siren.
16. Antique Style Flower Pearl Clip-On Earrings - £43, Katherine Swaine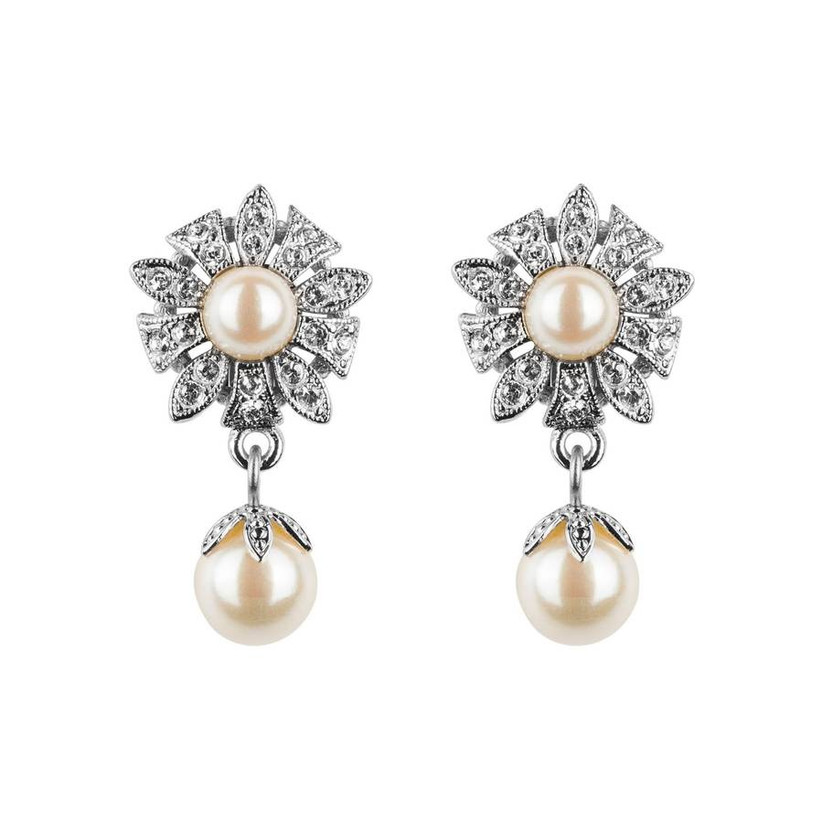 We can imagine these Katherine Swaine drop earrings paired with a classic ballgown in a stately home but that's just us!
17. Twenties Charm Hairband - £74, Glitzy Secrets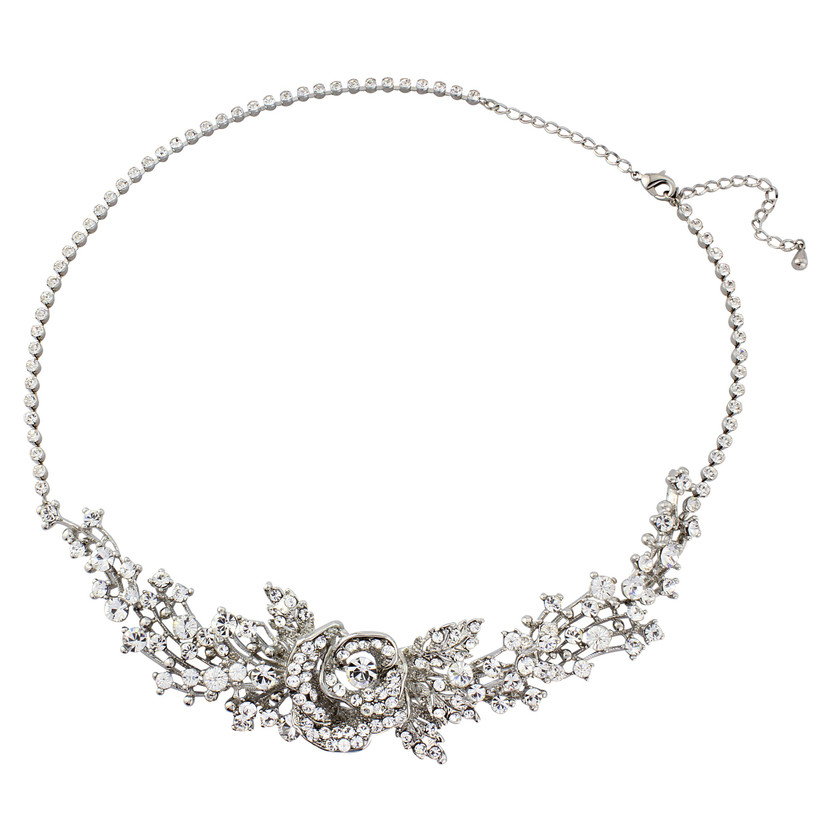 For a seriously 1920's feel, why not add this hair band from Glitzy Secrets? It can be worn across the forehead for true vintage glamour or headband style for a more traditional look.
18. Slim Cluster Crystal Bracelet - £49, Not on the High Street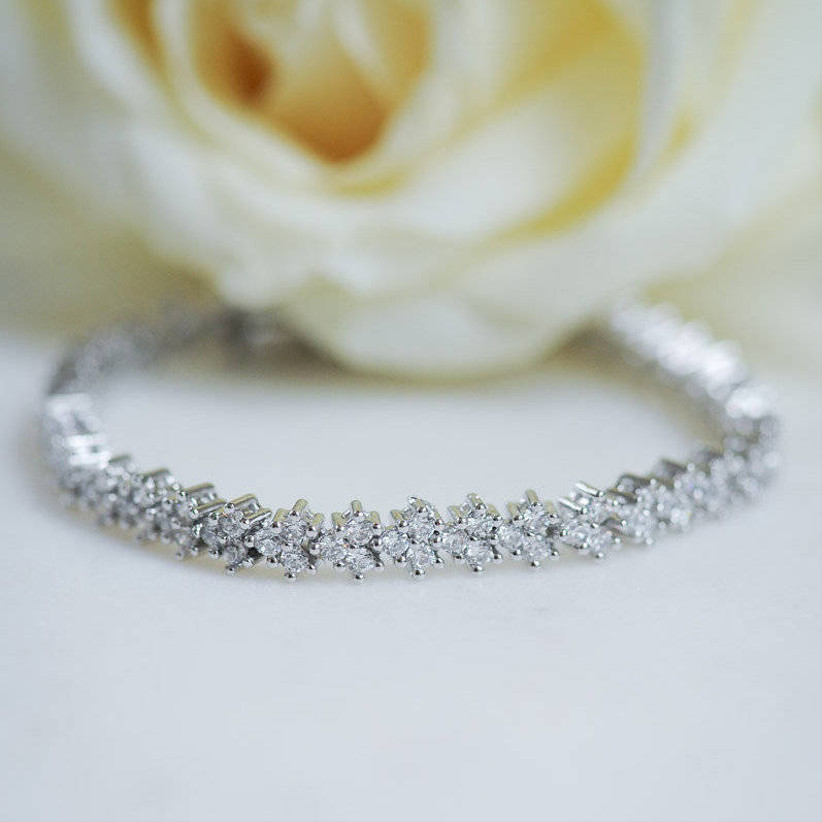 If you're into minimal designs, we'd plump for this delicate crystal bracelet from Queens & Bowl at Not on the High Street if we were you. It'll add a touch of sparkle without taking the attention away from your new ring!
19. Forties Heirloom Earrings - £29, Glitzy Secrets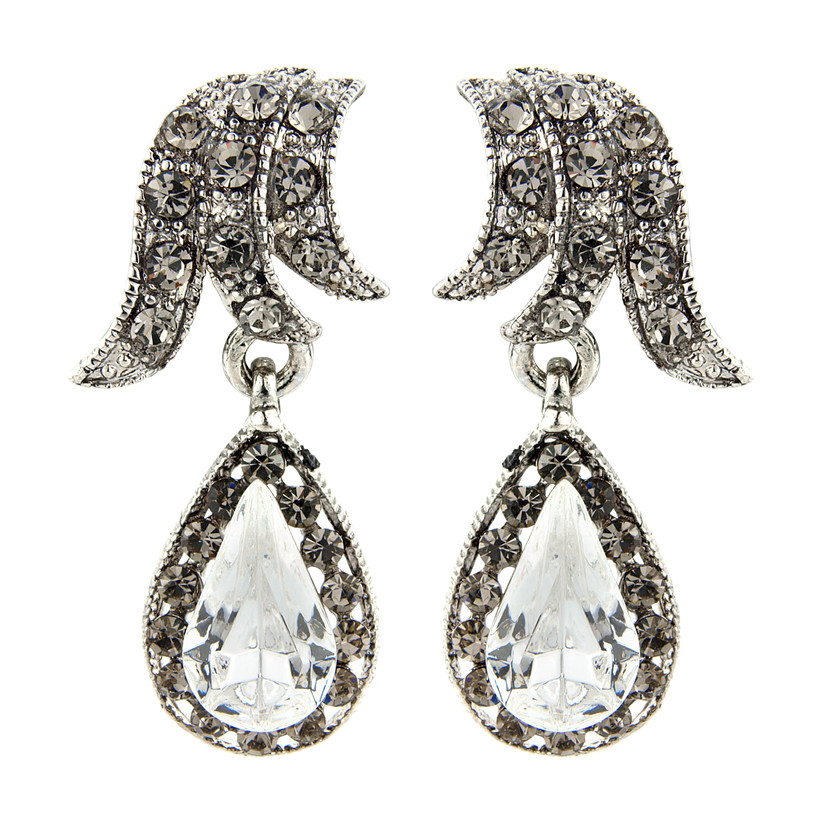 Team these dazzling beauties from Glitzy Secrets with an up-do to maximise the sparkle. Featuring smoky and clear crystals, they're perfect for adding to evening looks!
20. Antique Style Gold Pendant Necklace - £40, Katherine Swaine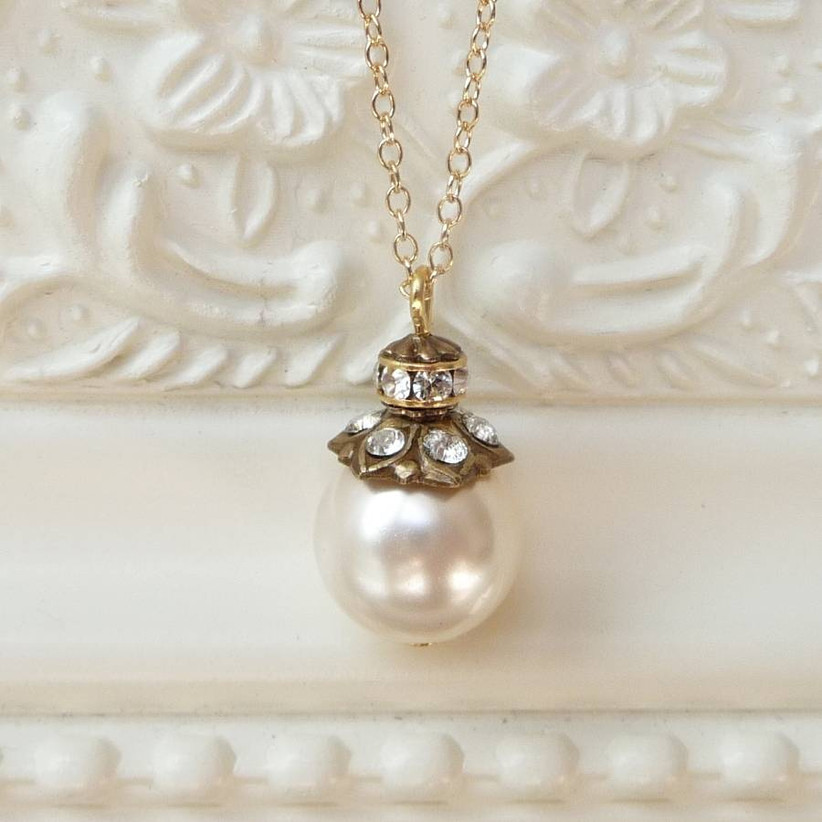 Sometimes a simple pendant is all you need, especially with a detailed or lace dress. We love the antique feel of the gold-toned metal of this Katherine Swaine piece.
21. Vintage Wreath Tiara - £88, Glitzy Secrets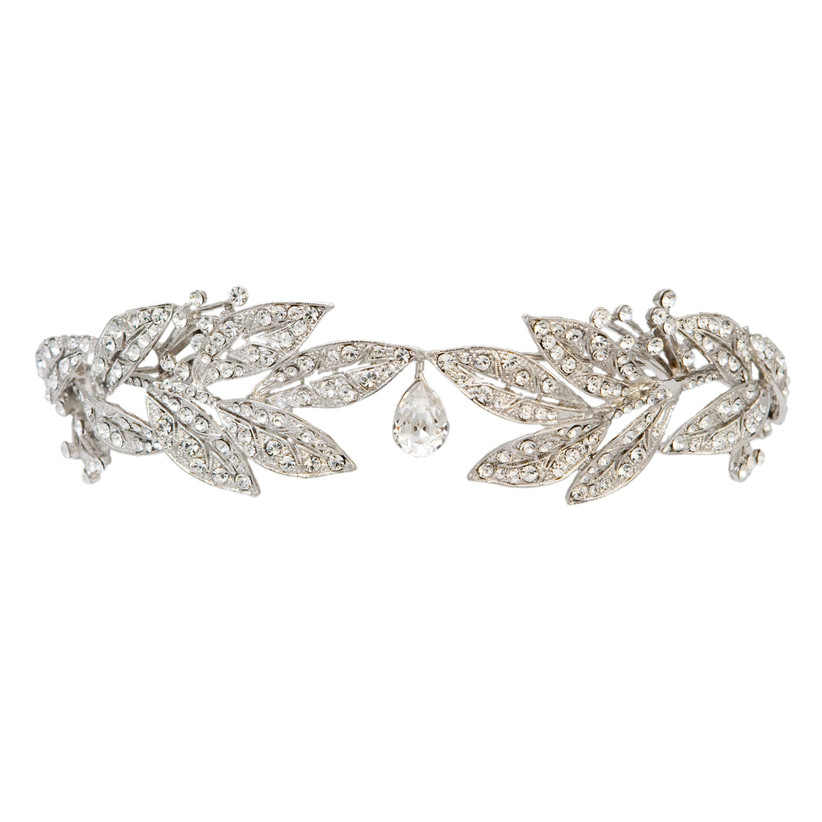 Eagle eyed viewers may recognise this Glitzy Secrets dazzler from Mary Crawley's own wedding in Downton Abbey. If it's good enough for Lady Mary, it's totally good enough for us!
22. Green Quartz Cluster Vintage Style Ring - £39, Not on the High Street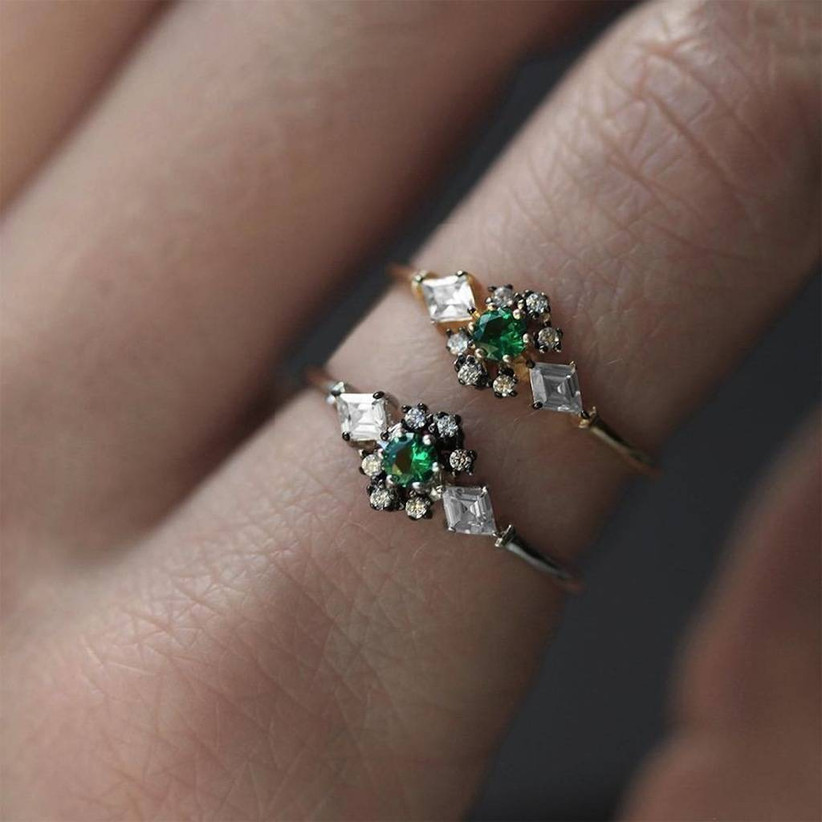 Adorn your right hand as well as your left on your big day with this stunning green quartz ring from Regal Rose at Not on the High Street. Available in sterling silver or gold plated sterling silver, you can get it to match the rest of your wedding jewellery.
23. Jazz Age Vintage Style Crystal Bracelet - £74.50, Not on the High Street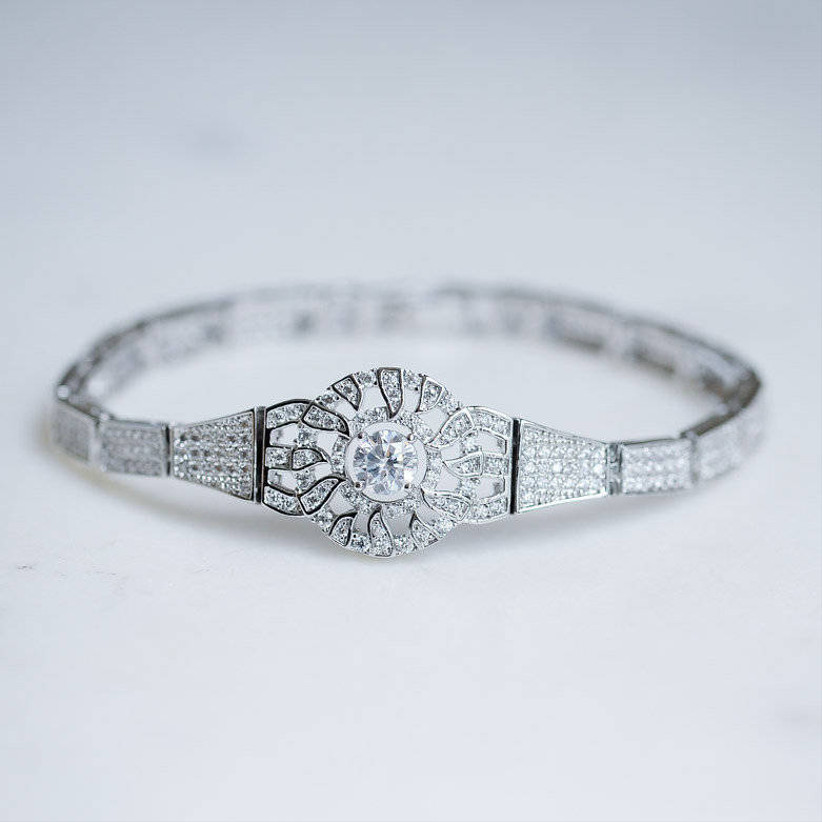 We're getting major Art Deco vibes from this stunning bracelet from Queens & Bowl. We think it would look great with just about any gown but a slinky 1920's style dress would be simply perfect.
In need of a little more bridal jewellery inspiration? Check out our top pick of bridal jewellery for every budget.