How to Sell Your Wedding Dress: The Ultimate Guide
Are you ready to kiss goodbye to your wedding dress and send it to a better home? Here's everything you need to know about how to sell your wedding dress.
We have included third party products to help you navigate and enjoy life's biggest moments. Purchases made through links on this page may earn us a commission.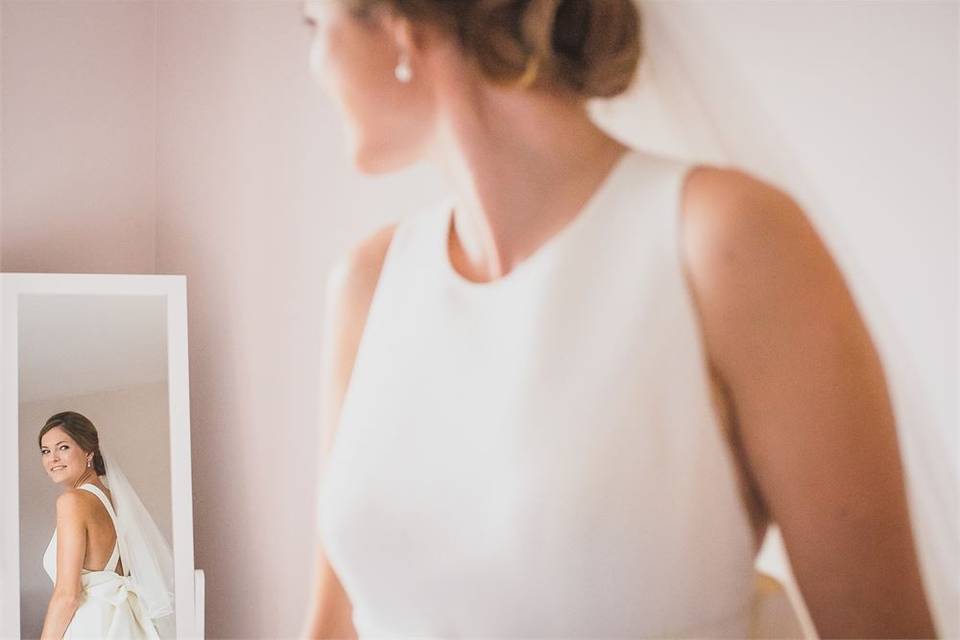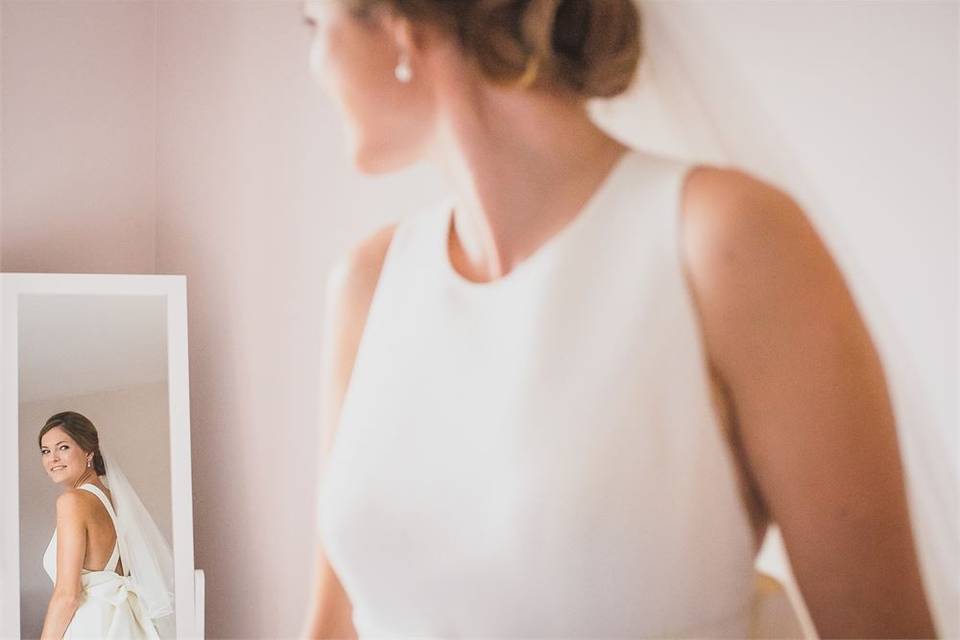 It's probably not something you'll want to think about, but after your big day is over and you've taken a million amazing snaps in your wedding dress, you might be considering selling it.
Of course, you don't have to sell your wedding dress. There's a whole host of things you can do with it after the big day, including preserving it, framing it, donating it to charity or customising it into a whole new outfit.
That said, a lot of brides opt to sell their wedding dress, and we're always getting asked how and where you can do this. It can be beneficial in many ways, not least because it recoups some of your wedding costs. It can also be lovely to see your dress go to a new home.
If you're hoping to sell your wedding dress after your wedding day, follow our top tips and you'll soon be ready to send it to a very excited second owner.
READ MORE: 7 Ways to Reuse Your Wedding Dress After the Big Day
Should You Sell Your Wedding Dress?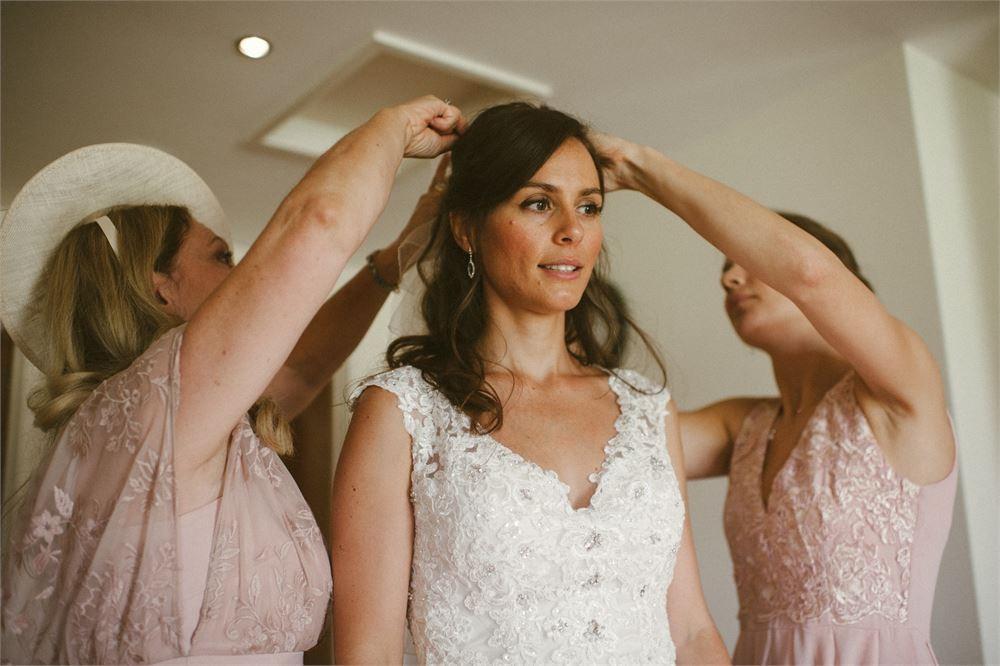 Image: Matt Lee
Selling your wedding dress is a great idea, particularly if you bought one which was slightly over your budget, as it allows you to make at least some of the money back.
It is also a great way to give to others – someone in a tough financial situation who can't fit a brand-new dress into their wedding budget would love to have your second-hand gown.
Other pros of selling your wedding dress include the fact it frees up valuable space in your wardrobe, and that it's sustainable and eco-friendly to pass it on.
Despite this, selling your wedding dress is a personal decision which no-one but you can make. Some brides want to keep their dress to pass down through the generations, and others want to keep it to try on again on special occasions like their anniversary. What better way to relive your wedding memories!
READ MORE: The Ultimate Post-Wedding To Do List
8 Top Tips for Selling Your Wedding Dress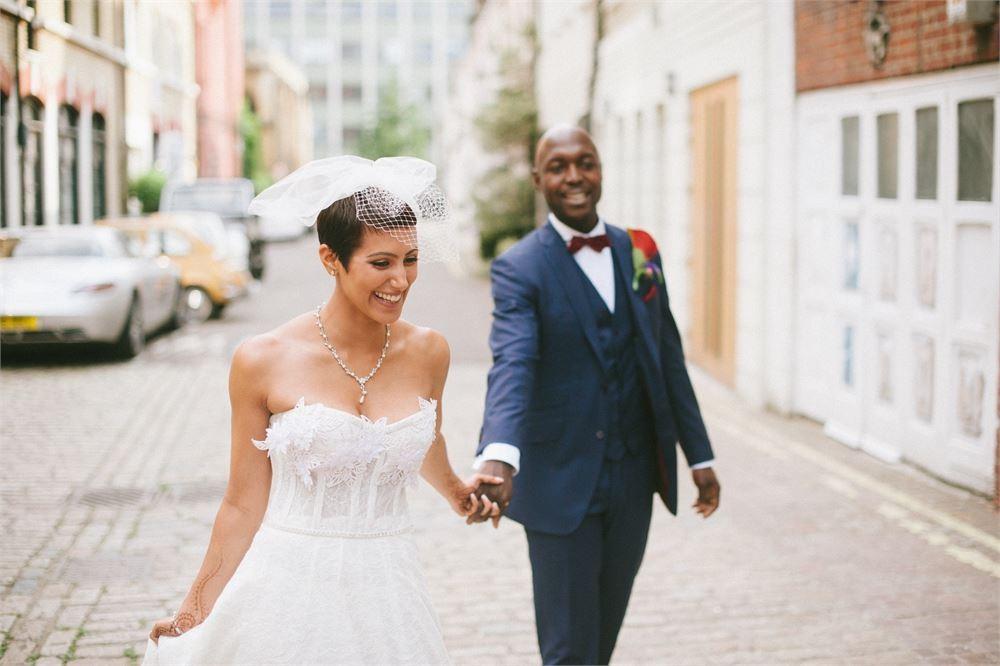 Image: Matt Lee
1. Timing is Everything
The sooner you advertise your wedding dress as "for sale", the higher chance you have of selling it. This is especially true for dresses which are part of designer collections – second-hand buyers still want the latest dresses, after all!
If you sell your dress within three years of buying it, you'll catch all the brides who are on the hunt for your specific design.
After that, you'll only be able to target brides who aren't so fussed on the specific dress or designer.
If you've got a vintage wedding dress, you're under a bit less time pressure. Vintage wedding dresses won't date as quickly, but it might be worth noting which eras are on-trend and therefore which dresses are likely to sell more.
READ MORE: The Most Gorgeous Gowns Inspired by Past Eras
2. Sell it for the Right Price
It can be hard to know how much to sell your wedding dress for, but here at Hitched we'd recommend you follow these rough guidelines…
If your dress is less than three years old and has been worn once, charge 50% of the RRP.
If your dress is less than three years old but has not been worn, charge 75% of the RRP.
If your dress is older than three years old, you'll want to drop a further 10-20% off those recommended percentages.
If your dress is vintage, in theory, you should be able to sell it on for the price you paid for it. That said, if you choose to sell your wedding dress on eBay or similar, you might want to reduce the price to attract your buyers.
3. Maximise Its Value by Having It Professionally Cleaned
Your dress is more likely to sell if you've had it professionally dry-cleaned before you try and sell it. That way, its new owner has one less thing to worry about.
Take a look at our top tips for preserving your wedding dress to find out how to get it dry cleaned in the right way.
READ MORE: How to Preserve Your Wedding Dress
4. Take Nice Photographs
If you want to sell your wedding dress to a good home, you've at least got to make sure it looks nice in the photographs.
Take time photographing your wedding dress. You don't need to use a proper camera if you don't have one – a smart phone will do – but make sure you shoot the photographs in natural light and against a fuss-free background.
Within the set of photographs, make sure you include at least one full-length photo, plus any close-up photos of the details.
Oh, and photos where a model is wearing the dress tend to do better than photos where the dress is simply hung up. It's always useful for a bride-to-be to be able to see the dress on someone else! With this in mind, it might be a good idea to recruit a friend to take photos of you in your wedding dress, or model the wedding dress for you if you'd prefer to be behind the camera. You could even use your professional wedding day photographs (as long as your photographer allows it).
READ MORE: How to Take Amazing Wedding Photos on a Smart Phone
5. Give a Detailed Description
Make sure the description which accompanies the photos of your wedding dress is as detailed and thorough as possible.
Give the correct measurements (and as many as possible – more on that later), and make sure you name the designer, the dress number or style, the fabrics and describe any details. You will also want to mention how many times your wedding dress has been worn, dry cleaning instructions (even if it has already been dry cleaned), and whether there are any marks or stains on it.
6. Be Honest About Any Marks, Stains or Rips
Giving a detailed description ties in with the next point: you've got to be honest with your listing if you want to avoid any issues with the transaction.
If there are any stains, rips or marks it's best to be honest from the beginning. Dry cleaning doesn't always remove every mark. But don't worry, stains and marks actually aren't as likely to affect your selling prospects as much as you might think.
READ MORE: The UK's Best Wedding Dress Sample Sales
7. Have a Fair Returns Policy
Be considerate of the fact that wedding dresses are a large purchase, and think about the returns policy you'd be drawn to if you were buying a second-hand dress.
You'd probably want to be able to try the dress on at home, then send it back if it wasn't quite right, so mention that you're happy for other brides to do the same in the listing. It's likely to mean your dress will attract more attention, even if it does take a little longer to properly sell.
8. Share, Share, Share!
Last but not least, once your listing is live you've got to share the hell out of it. Post it to Facebook, Instagram and Twitter, and ask your friends and family to do the same.
Use hashtags on Instagram like #weddingdressforsale, #weddingdressinspo and #weddingdresssale and post the listing in any relevant Facebook groups. After all, the more people who know about it, the more likely your dress is to sell.
READ MORE: How to Have an Unplugged Wedding
How Do You Measure a Wedding Dress to Sell?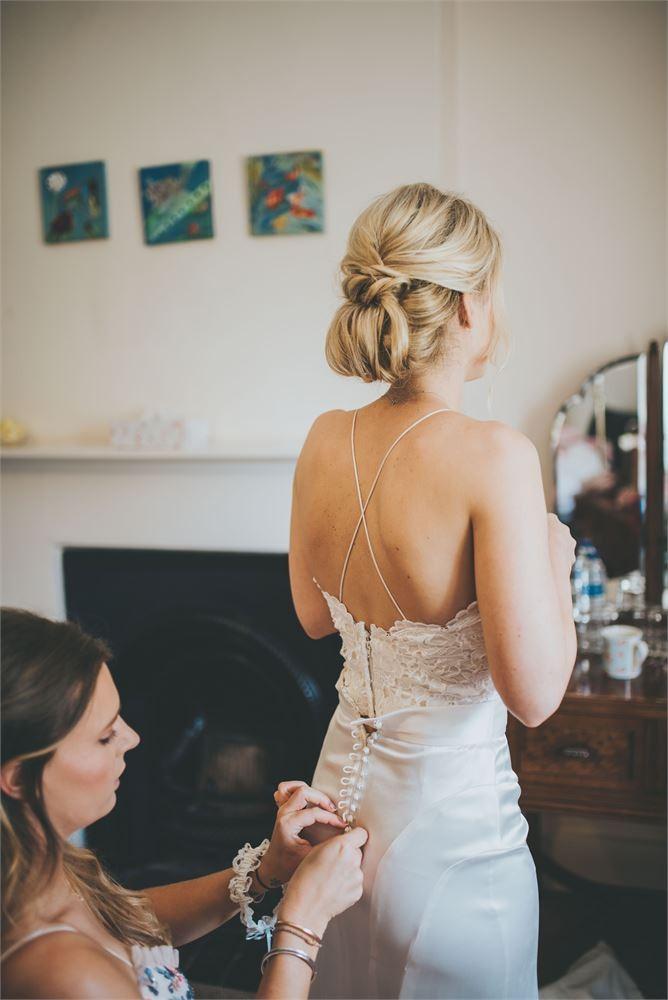 Image: Leslie Choucard
If you're hoping to sell your wedding dress, and particularly if you're selling it online, you'll need to know its measurements. You might already have these from when you originally bought it, but if you don't, you'll have to measure it yourself.
It's a good idea to include the following four measurements: shoulder to hem, bust, waist and hem.
For the shoulder to hem measurement, measure from the top of the shoulder right down vertically to the bottom hem.
For the bust, place the tape measure around the fullest point of the chest rather than under the bust.
For your waist, measure side seam to side seam at about seven inches down from your armpits, then double that measurement.
For the hem measurement, it's best to lay the dress flat. As you are measuring the circumference of the bottom hem, you'll want to measure along the bottom hem from side seam to side seam, and then double. If the hem is asymmetrical, you're best measuring the entire bottom hem and not doubling.
Where Can I Sell My Wedding Dress?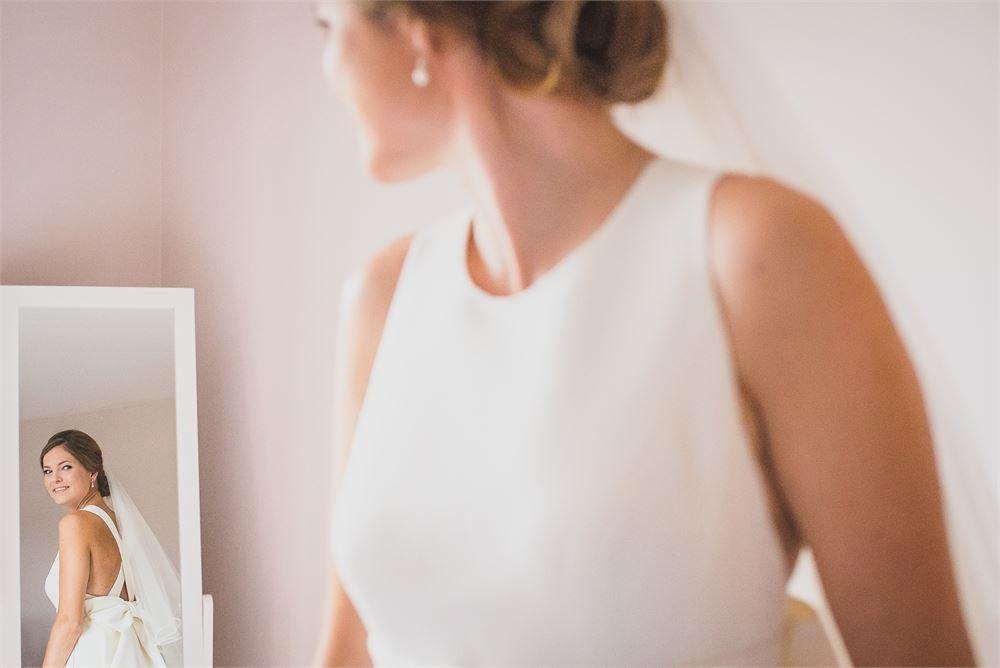 Image: Damien Vickers
If you want to sell your dress, then online marketplaces are a great place to start. Thanks to the power of the internet, it has never been easier to turn your beautiful wedding dress back into cash… and these websites have made the whole process pretty enjoyable too.
READ MORE: The Best Wedding Websites
Still White
Still White is a commission-free site which allows you to sell your wedding dress online. It's actually the UK's largest website of its kind, and gets bonus points for being oh-so easy to navigate.
It costs £17 to list your dress as a standard listing and £27 if you opt for premium. With premium, you get to upload eight photos and one video, as well as having your dress featured on the homepage.
Nearly Newly Wed
Nearly Newly Wed is another great place to sell your wedding dress. They take a commission of 40%, but the fact they do literally everything for you makes it kind of worth it. Who needs extra stress after all that wedding planning, anyway?
Poshmark
Poshmark is great, because not only can you list your wedding dress, but you can also buy and sell other pieces of designer clothing and accessories. If you're hoping to sell your wedding shoes and accessories too, this is ideal.
The site is easy to use and charges 20% commission. Plus points for the fact they have no listing fees.
eBay
eBay might be a bit of a minefield with new items being added every minute, but it's always worth mentioning.
It's a great place to buy and sell wedding dresses, accessories and bridesmaid dresses, because it is so well known. That could mean higher visibility for your item. Oh, and eBay only take 10% of the final sale price.
Depop
Depop is great because it's solely dedicated to the buying and selling of clothes, and with more and more items being listed every hour, your wedding dress is sure to get lots of visibility.
If you're already an avid Depop user, listing your wedding dress on this site could be really beneficial.
Ruffled
Ruffled is a free-to-use blog and website which allows you to sell your wedding dress.
Their "Recycle Your Wedding" page allows you to sell not only your wedding dress but your accessories, décor items, wedding favours and more. Talk about sustainable.
READ MORE: How to Plan an Eco-Friendly Wedding
Once Wed
Once Wed, a site which prides itself on selling "designer for less", is another great place to sell your wedding dress. It's also super convenient for selling bridesmaid dresses and wedding accessories.
Unless you opt for the premium version, this site is completely free. Result.
Second Hand Bridal Boutiques
If you want to sell your wedding dress in person and not online, you'll want to keep your eyes peels for boutiques that stock second hand wedding dresses.
If they already routinely stock second hand wedding dresses, it's likely they'll want to buy yours. For that reason, it's worth asking around.
If this is your chosen method, you'll have to remember that every boutique operates in a different way. Some shops will buy and take the dress from you on the day you bring it in. Others will offer to sell your dress on your behalf and take a percentage of the profit, and others operate on a dress-by-dress basis.
These are some of our favourite second-hand bridal boutiques in the UK:
READ MORE: How to Choose the Perfect Wedding Dress
Remember, deciding what to do with your wedding dress is only one of the things you need to do after the big day. Take a look at our post-wedding to-do list to remind yourself of the others.