What to Do With Your Wedding Dress After the Big Day
Looking for some creative ways to reuse your wedding dress after your special day? You'll love these genius ideas!
We have included third party products to help you navigate and enjoy life's biggest moments. Purchases made through links on this page may earn us a commission.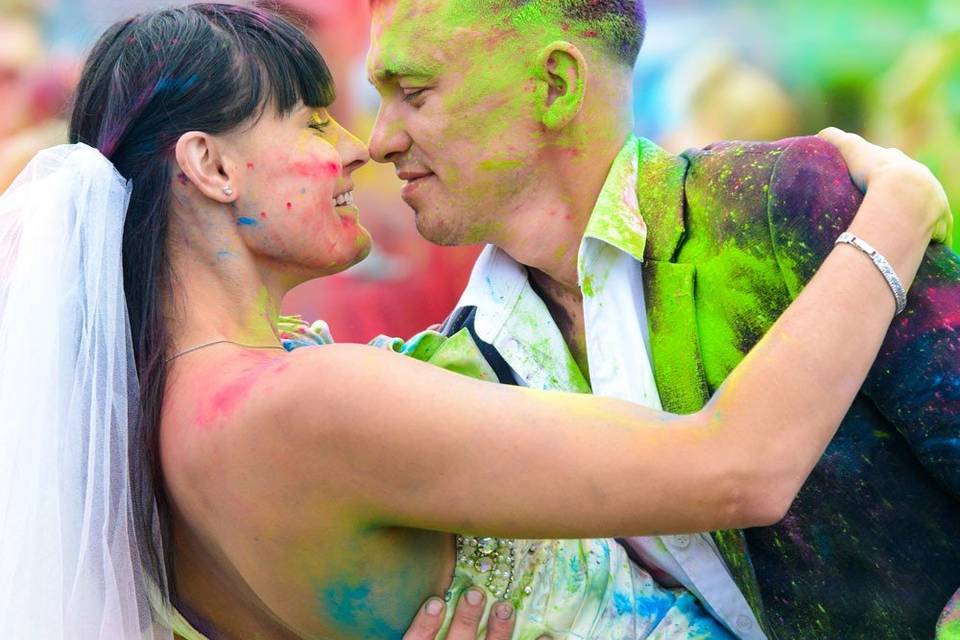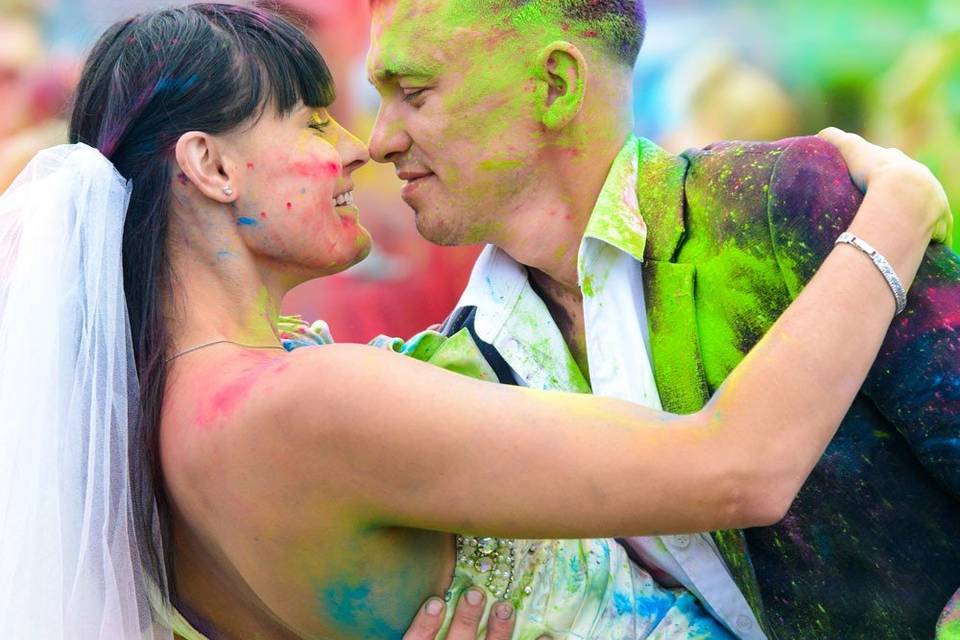 The big day is over, the thank you cards are sent and the wedding photos are back, but one job remains… what to do with your wedding dress?
For most of us, our wedding dresses are destined to spend the rest of its life collecting dust in the back of our wardrobe alongside lots of questionable fashion choices we haven't looked at since the 90s. But there are some unique and creative ways you can put that gown to use!
Deciding what to do with your dress after the wedding is a tough choice, but if the last thing you want is it taking up room in your wardrobe, you'll love our list of seven ways to reuse your wedding dress.
READ MORE: The Post Wedding To Do List
1. Do a Trash the Dress Shoot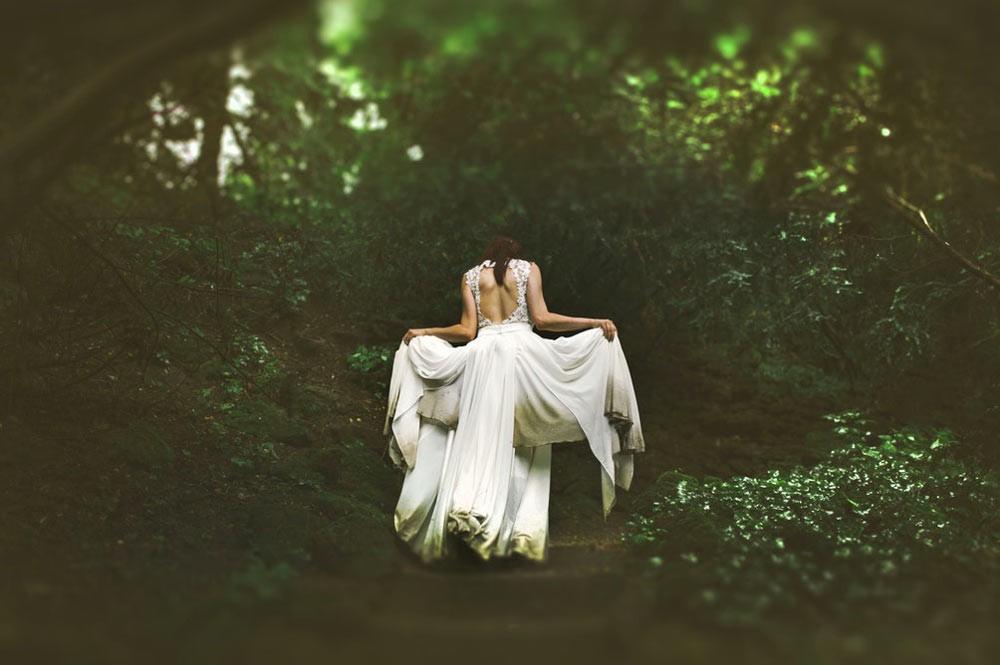 As unconventional as it may sound, 'Trash the Dress' photo shoots are super popular in America and the trend is coming to the UK. You may think it's absurd to waste all that money spent on your dress by ruining it, but don't rule it out just yet. You and your partner could have copious amounts of fun dressing up in your wedding gear and have even more fun trashing it.
READ MORE: The Hitched Guide to Changing Your Name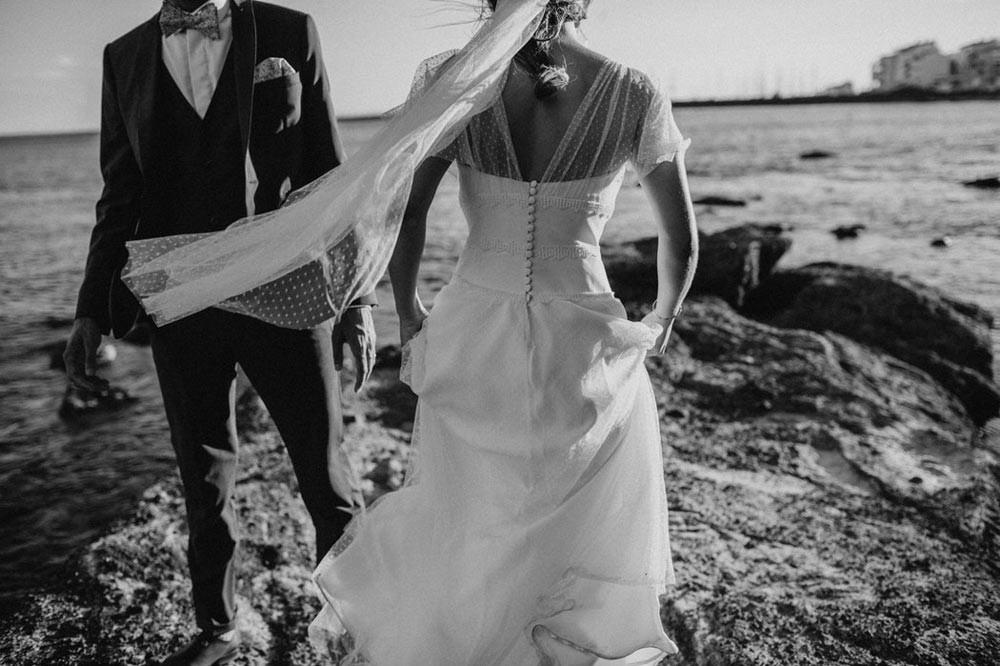 There are loads of crazy things you can do – paintballing, mud fights, and even taking a splash in the ocean! Ruining your wedding dress isn't an idea that would sit well with most people, but after all the pressure of planning a wedding, why not release some stress and go for it?
Having a professional photographer capture the whole thing on camera could make for some great memories for both you and your partner and it's a great idea if you're stuck on what to do with your wedding dress.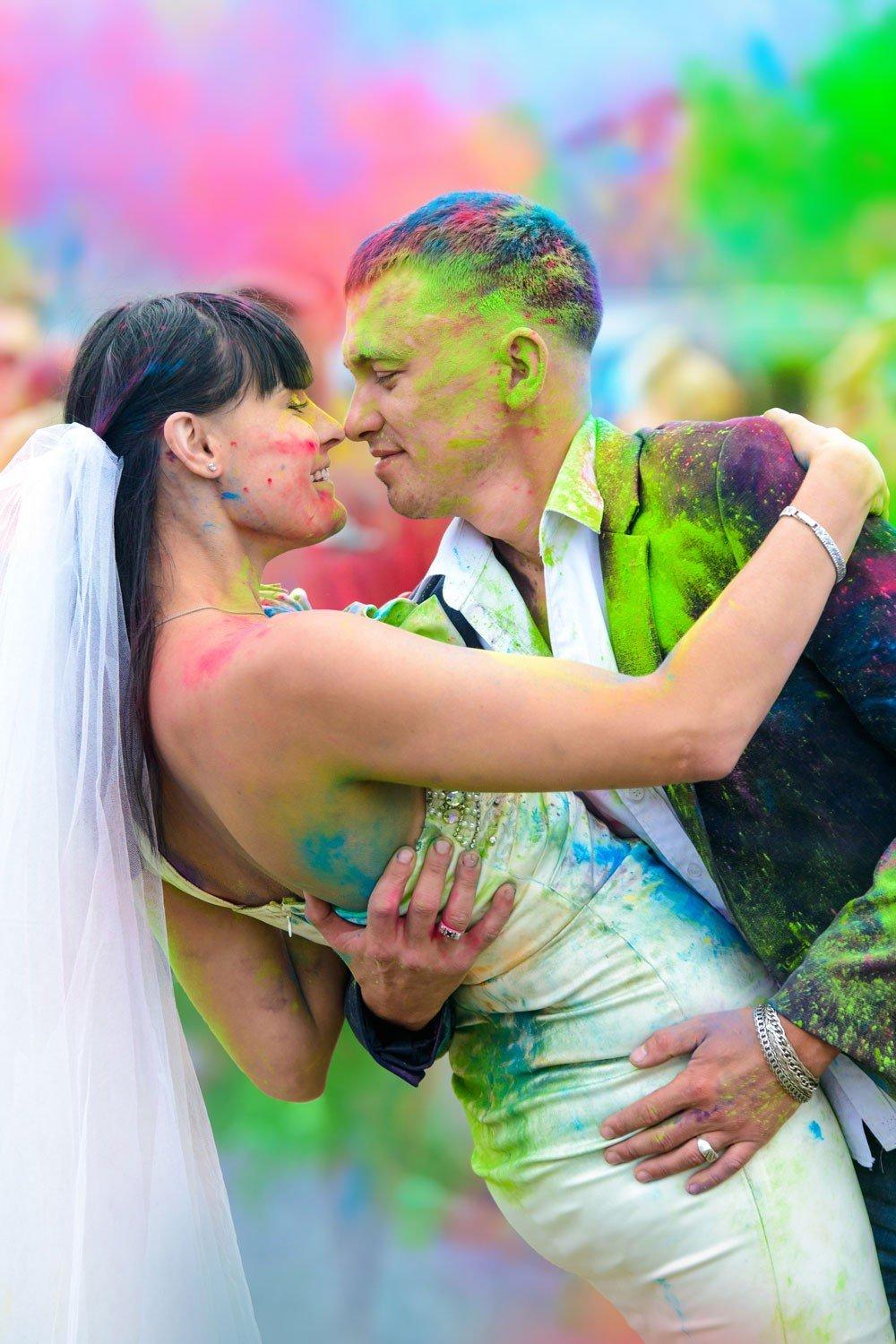 Image: Getty
The Hindu festival of colours, Holi, is an amazing opportunity to put on your wedding dress and get it colourfully messy. Those taking part throw vibrant paint powders, which will leave your dress with an amazing design. Lots of these festivals take part across the country, or you could even wear it on a Color Run – a fun 5k in London where you celebrate by throwing colours at the finish line!
2. Wear it For Fancy Dress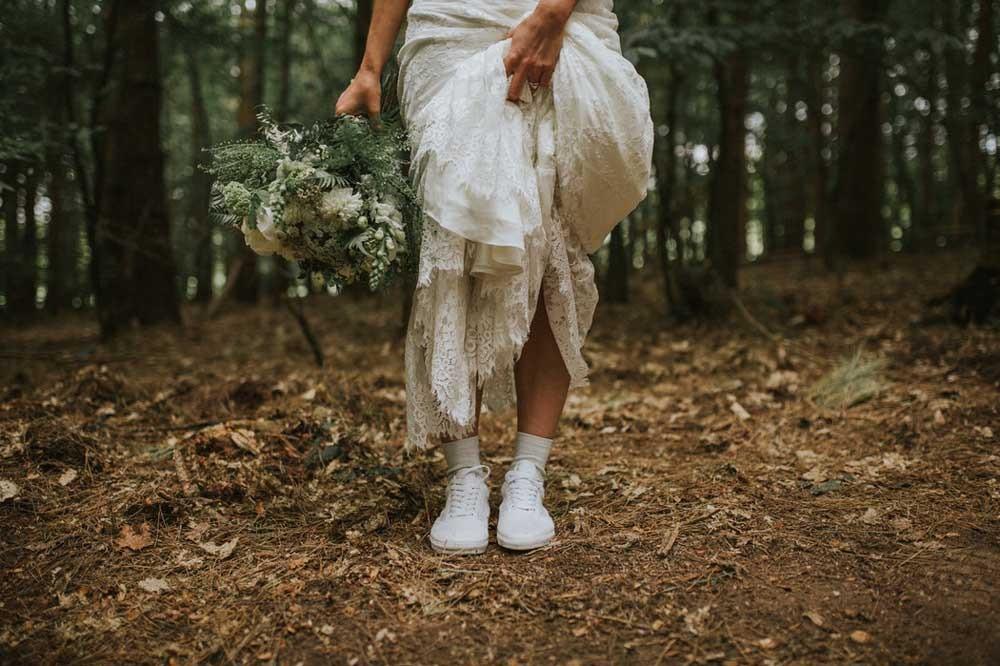 Looking for an idea of what to do with your wedding dress that doesn't involve ruining it? Why not wait for a fancy dress party to come around and stun all your friends by turning up to the party as a blushing bride.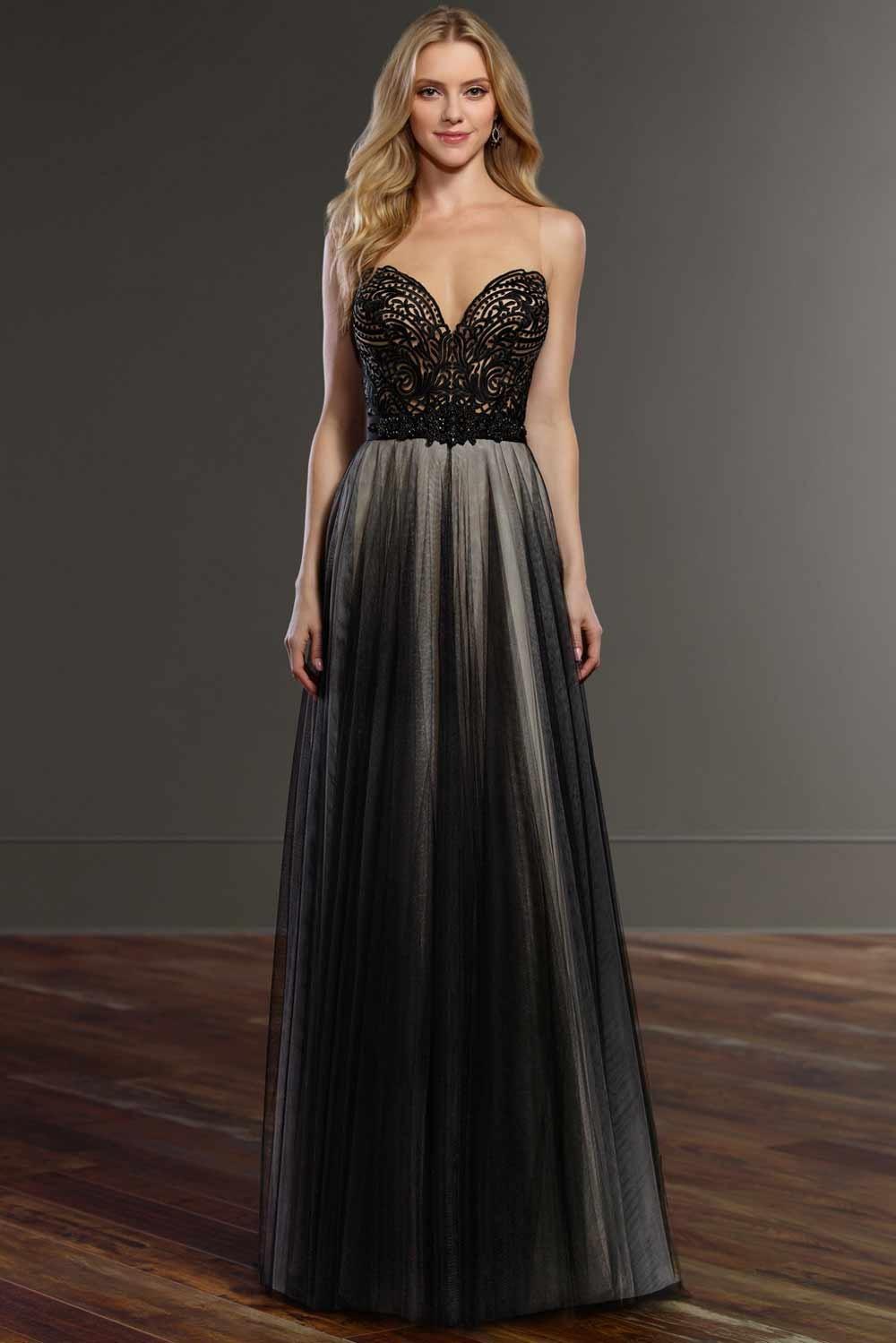 Image: Martina Liana
Alternatively, if you don't fancy re-living your exact bridal look for a party, wait for Halloween to come around and have some real fun with this look. It's ideal if you had a gothic wedding dress – minimal effort required!
READ MORE: Halloween Wedding Ideas
3. Pass it On to the Next Generation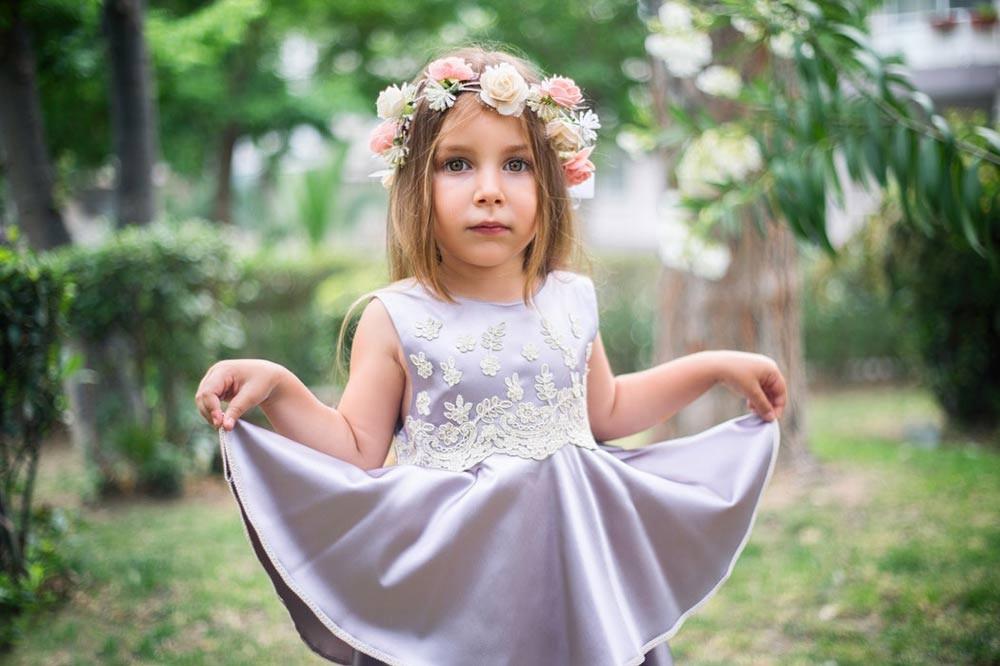 Marriage – check. Kids – check? Whether you're already parents, or plan to be in the future, saving your wedding dress for your offspring can be a really nice thing to do with your gown after the wedding. You could have a seamstress transform it into a new dress for your little one to wear, perhaps for a special event like a christening, or even pick up a sewing machine yourself and get arty.
READ MORE: Gorgeous Flower Girl Inspiration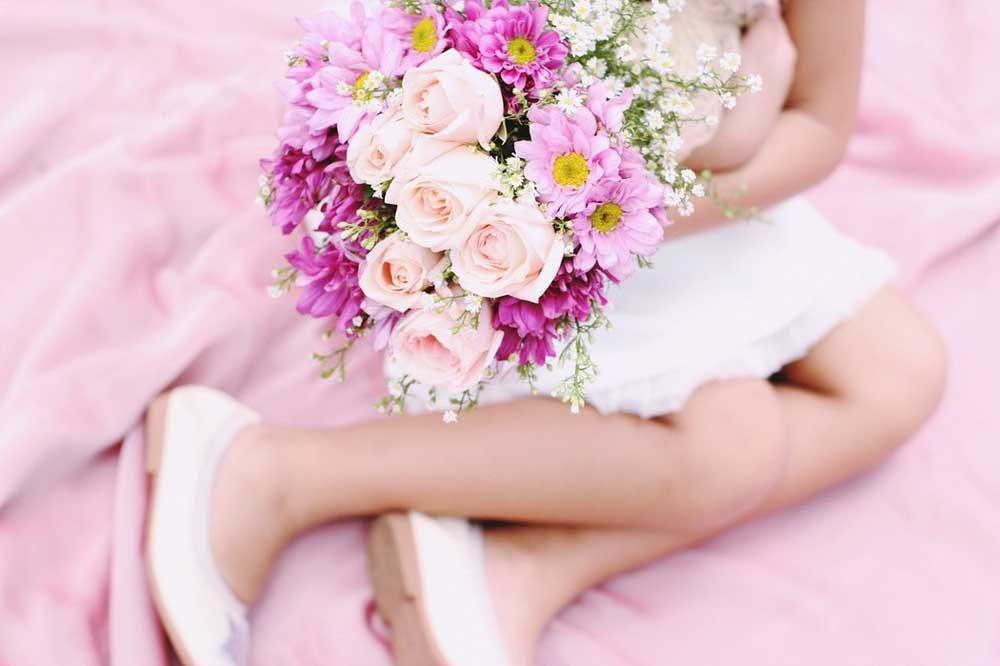 You could even go one step further and have the dress made into doilies or other wedding mementoes for your child's wedding. There are plenty of ways you can incorporate your gown into your daughter, god child or niece's wedding in the future so be creative! If you can't bear to take it apart, save it for them to enjoy when they're older.
4. Keep it for a Cocktail Night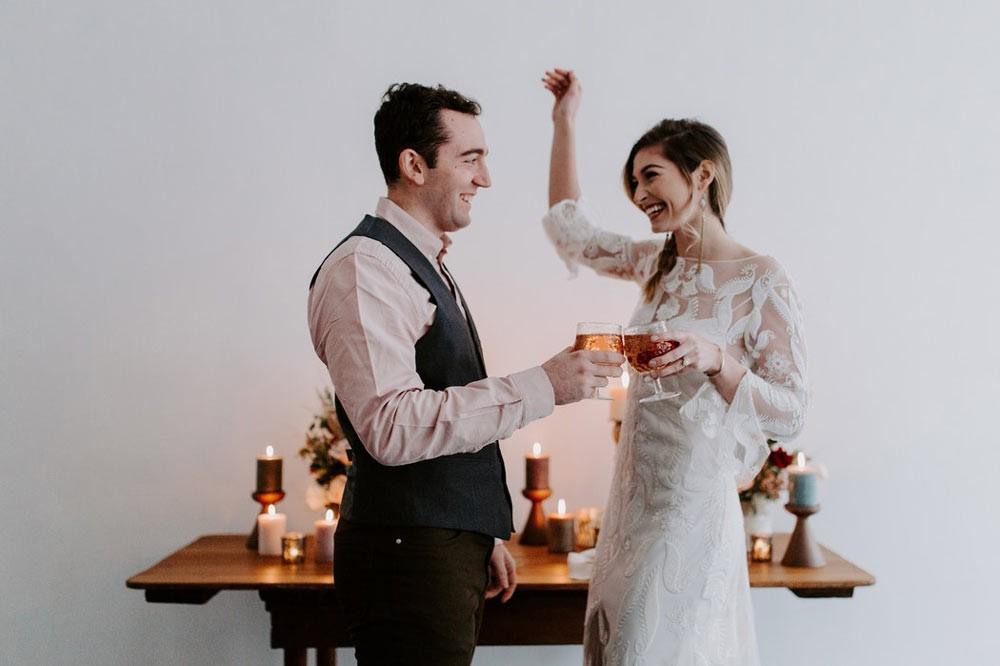 Now – if giving your dress away, or trashing it just isn't your style, you may just like this one. Social butterfly brides who love to attend parties and glamorous social events may want to consider having their wedding dress shortened into a stylish little number?
READ MORE: The Prettiest Short Wedding Dresses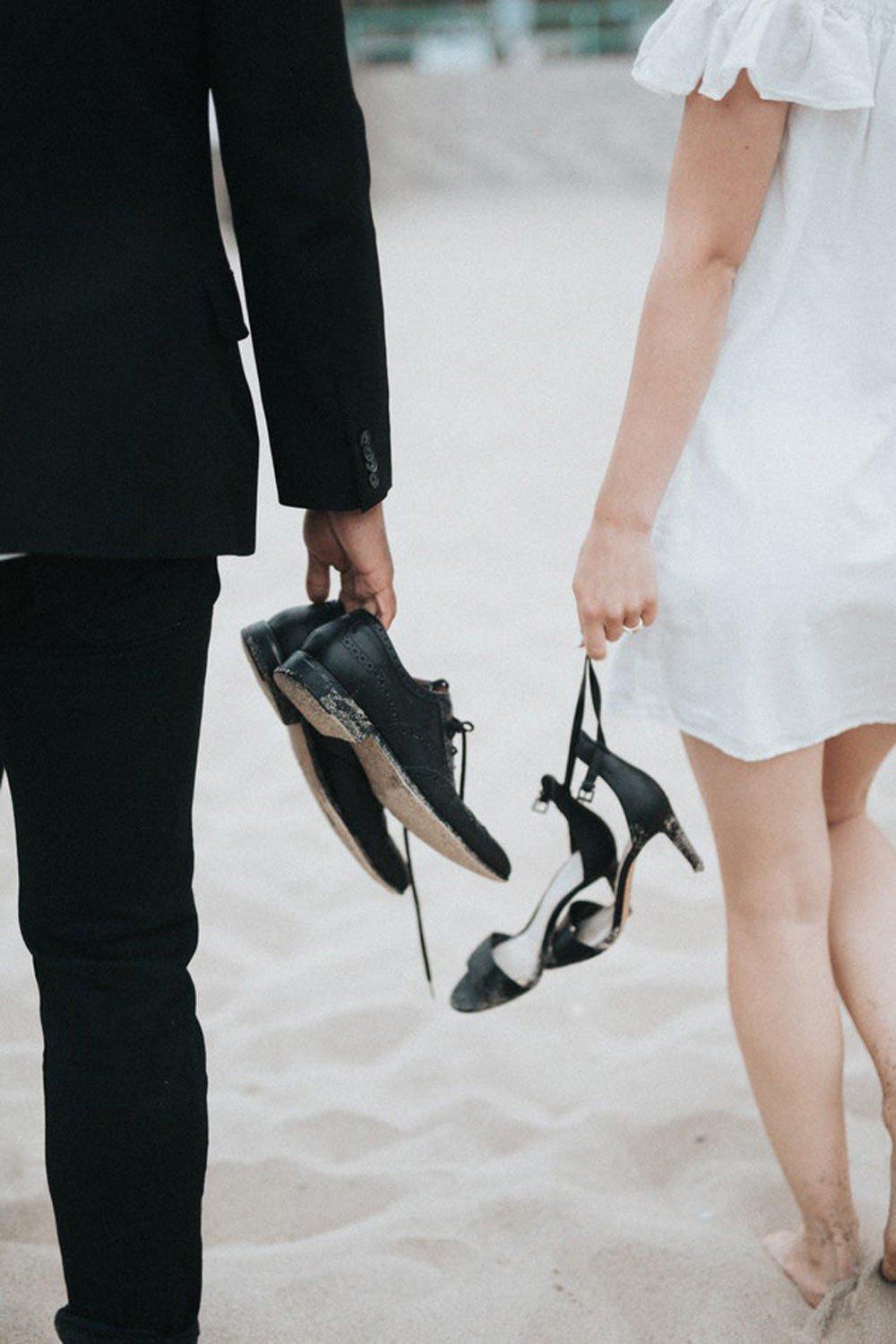 If you've already got a knee-length wedding dress, you don't even need to have the length altered. You could even have it dyed in a less bridal shade. Don't let the passing of your wedding stop you partying in your dress – keep those happy memories coming. This idea makes reusing your wedding dress that little bit more fun!
5. Renew Your Vows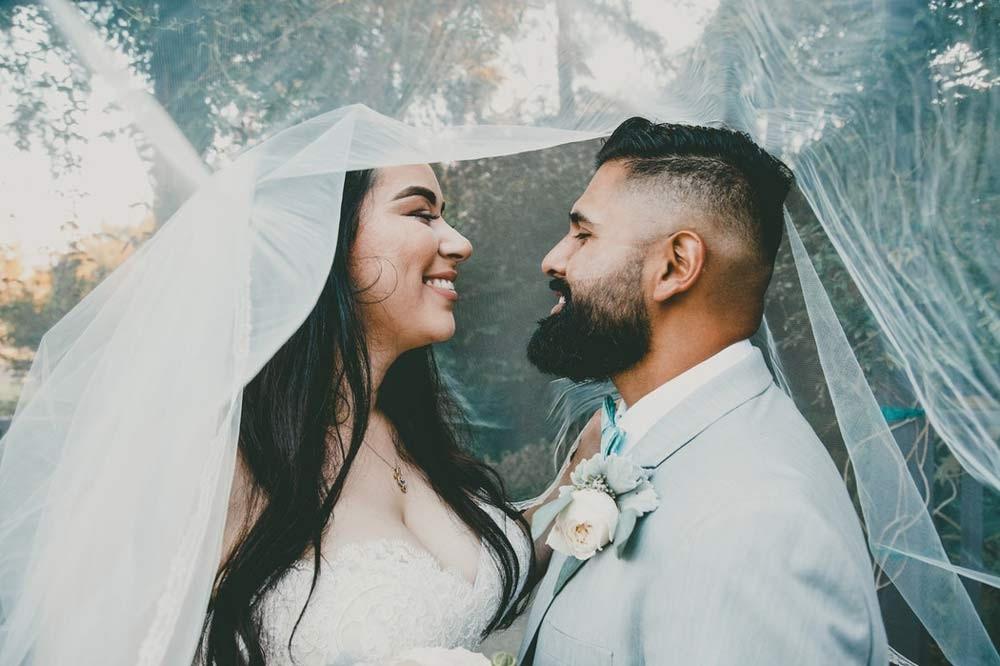 If you have sentimental attachments to your bridal gown and don't want to reuse it for any other purpose than for you and your partner, save it with plans to eventually renew your vows. To slightly mix it up a bit, you could always have parts of the dress changed, such as more embellishments added or the train shortened.
READ MORE: The Ultimate Guide to Renewing Your Vows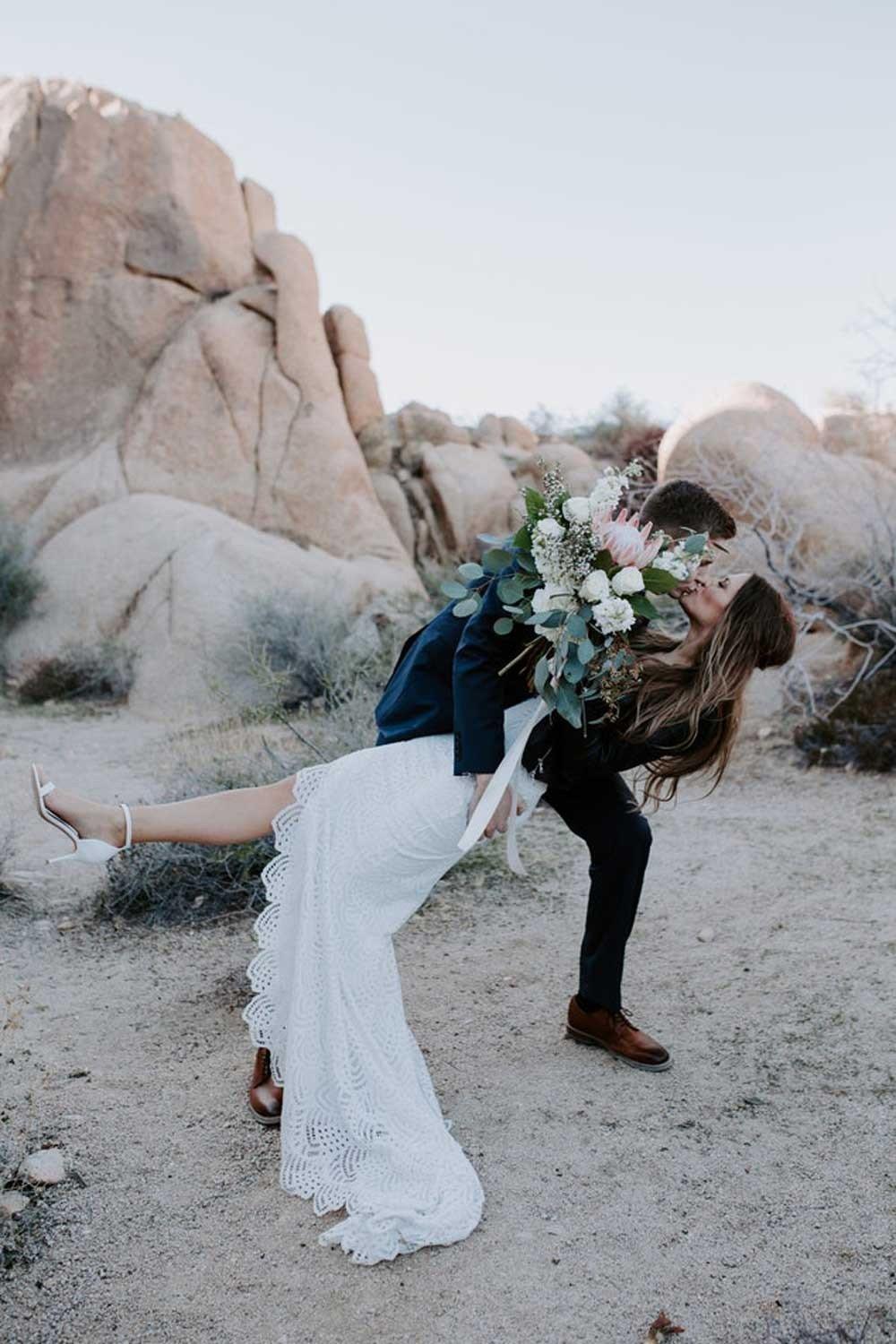 This means you will still be wearing your special dress all over again with an up-to-date make over. Remember, you don't actually have to change it at all, it is perfectly acceptable to keep the dress exactly the same, but whatever way you decide to do it, be happy that this is a romantic and sentimental thing to do with your wedding dress after the big day.
6. Throw a Wedding Dress Party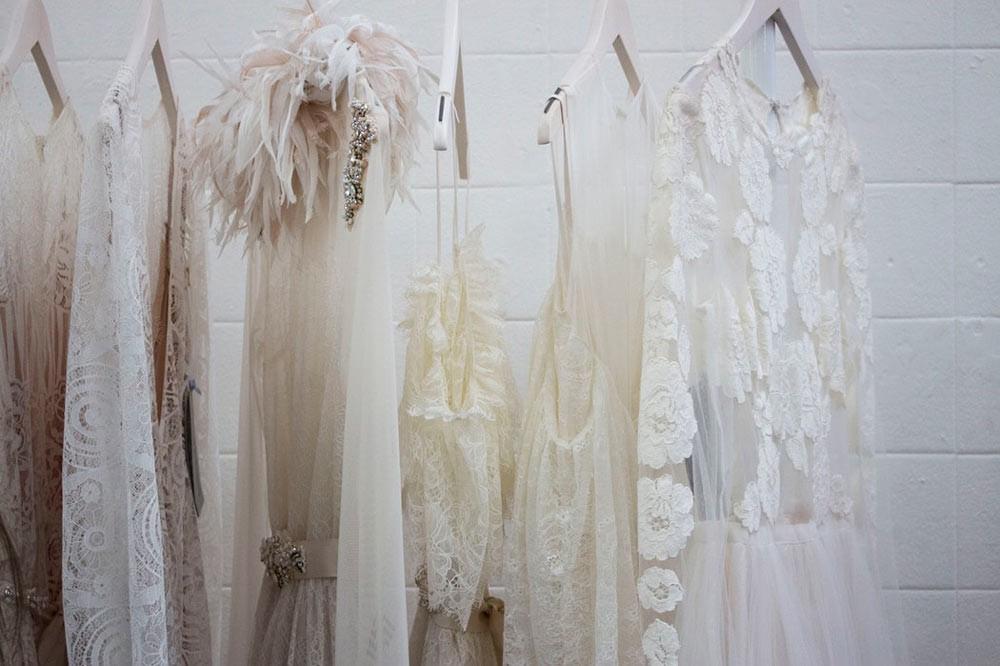 You may recall a slightly cringe-worthy episode of Friends where we all watched Monica, Rachel and Phoebe lounge around in rented wedding dresses whilst drinking beer and eating pizza – and eventually getting caught by the boys! We think they may have been onto something…
READ MORE: 23 Wedding Lessons We Learned From Friends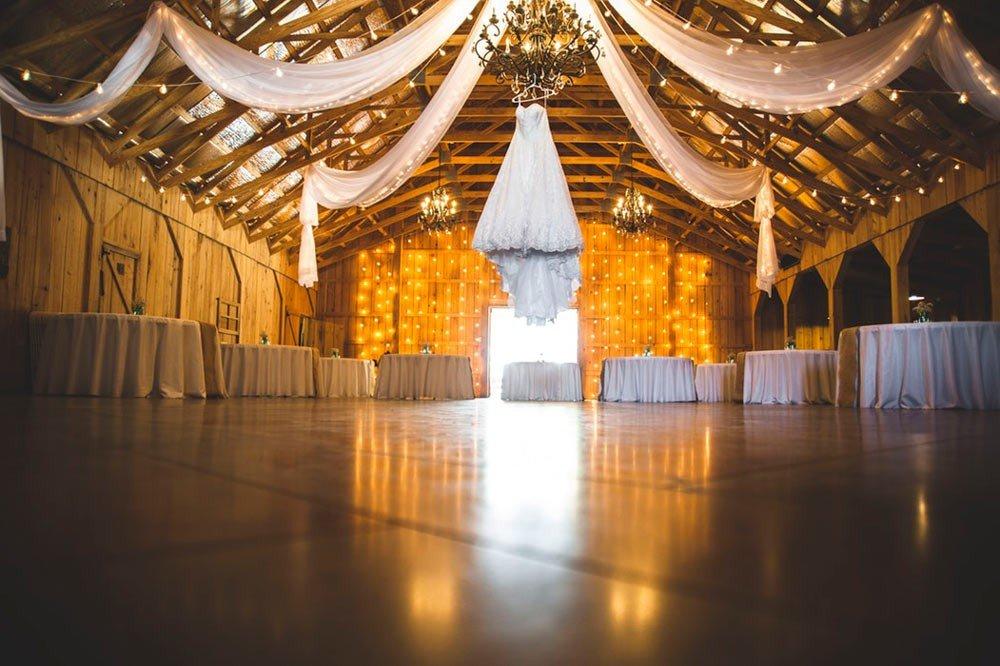 If you are in a group where a lot of your friends and family are married, get all the women together and have a wedding dress party. You can all spend the evening drinking cocktails, reminiscing about your wedding days and if you and your beau are still in the honeymoon stage and can't be apart, invite all the guys in their suits to join. What could be more fun than a load of married couples partying in their wedding get-up? (Probably a few things, we imagine…)
7. Give it to a Charity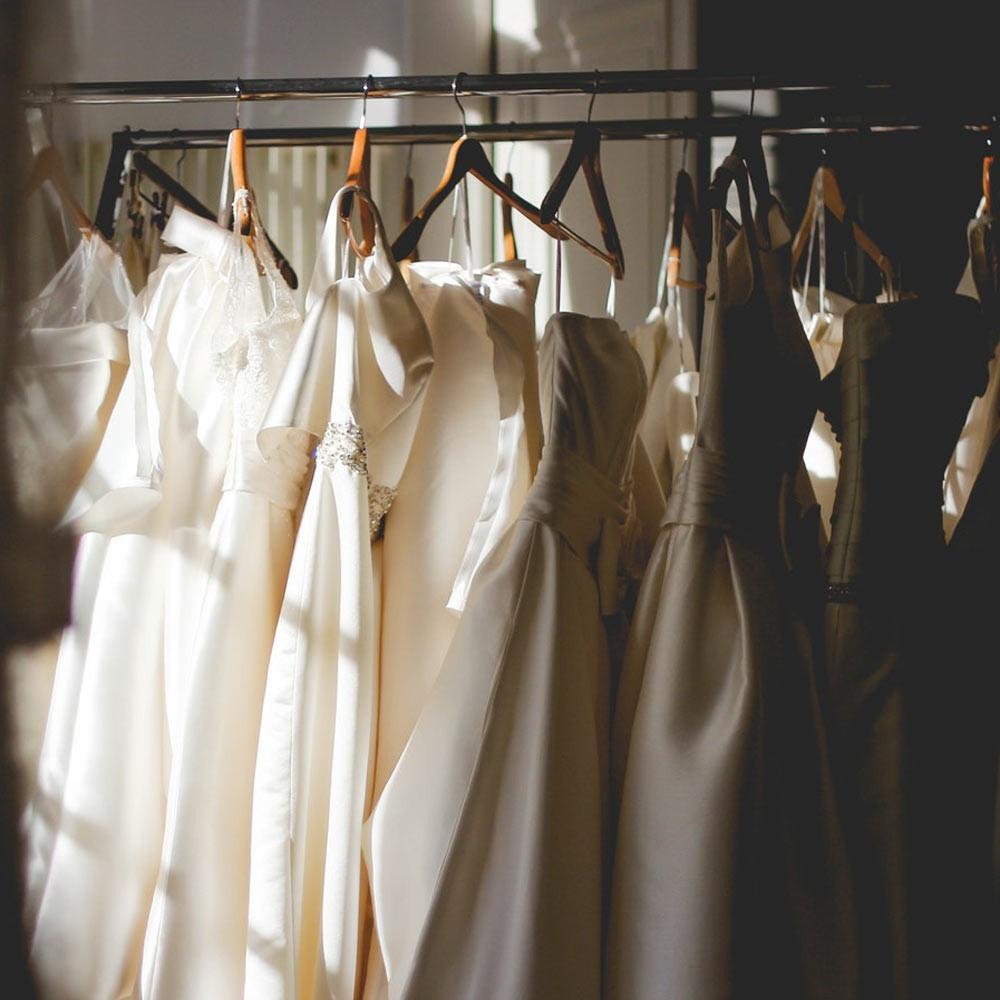 Wondering what to do with your wedding dress that will make you feel good about yourself? Consider giving your dress to charity. If, realistically, you can't be bothered to spend time selling it, and don't feel emotionally attached to it then why not?
Brides do Good is an amazing wedding dress charity who buy pre-loved wedding dresses and sell them at a lower rate to other brides and the proceeds are all put towards ending child marriage in third world countries.
READ MORE: Charity Wedding Favours That Give Something Back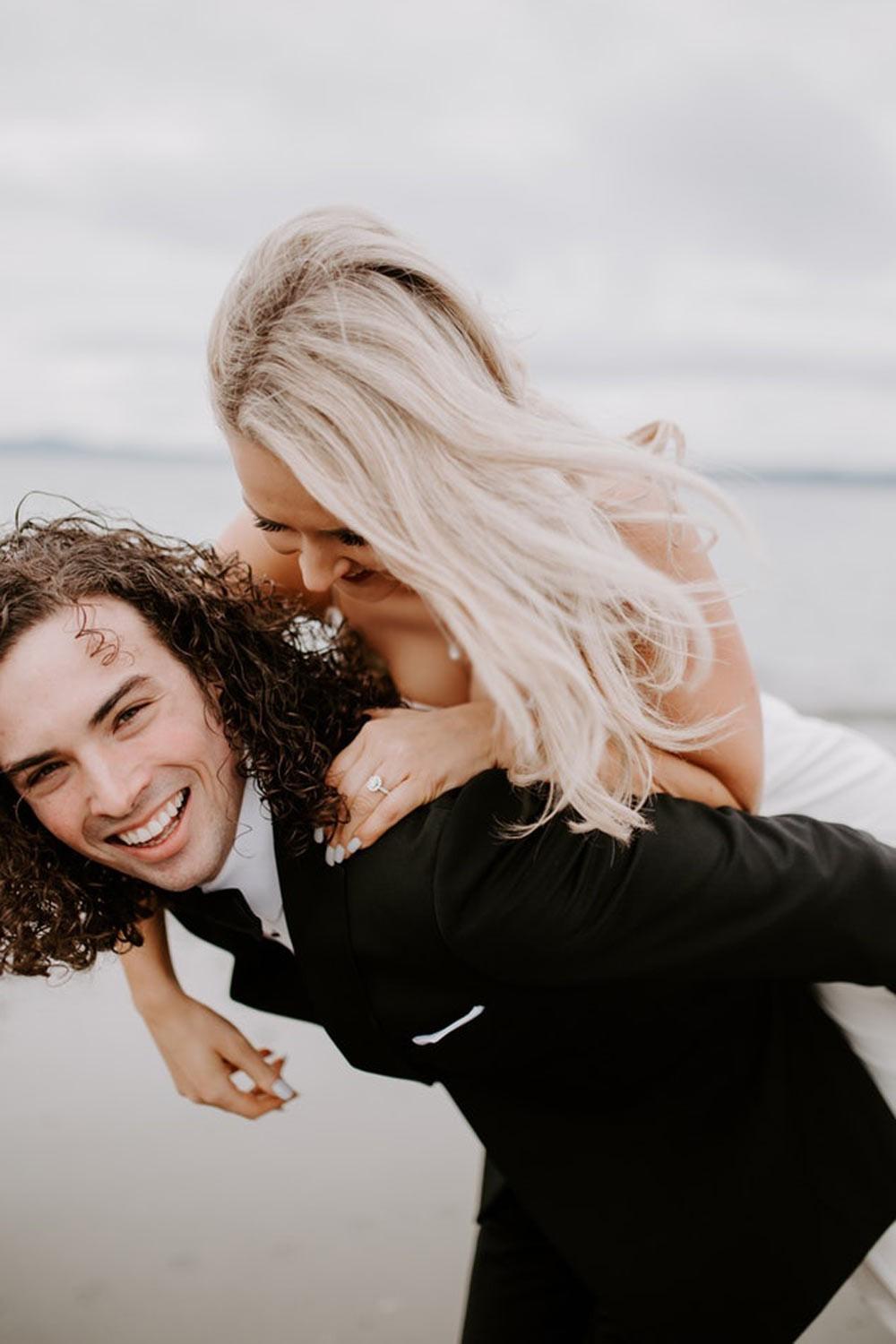 As well as Brides do Good, there are plenty of other charities and charity shops that will always welcome wedding dresses with open arms. What better way to reuse your wedding dress than making another bride who may not be as fortunate as you the happiest girl in the world, able to wear her dream dress for half the price, and donating money towards an incredibly good cause? It's pretty much a win/win situation if you ask us!
Looking for other things to reuse? Be sure to check out our edit of wedding shoes you'll totally want to wear again – there's no wastage there!