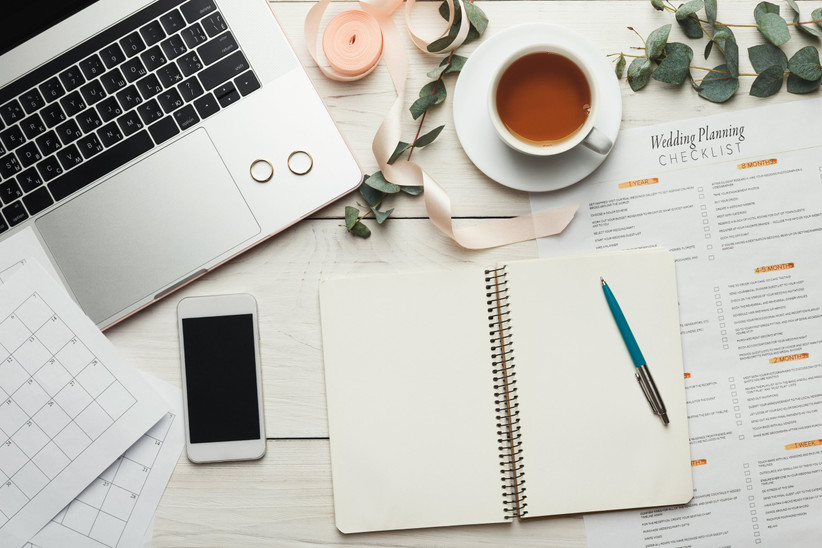 Burnout, definition: "Exhaustion of physical or emotional strength or motivation usually as a result of prolonged stress or frustration."
If this Merriam-Webster dictionary entry is ringing alarm bells as the pressure of creating the Pinterest-perfect wedding mounts, it's time to escape that scroll hole, stat.
Wedding planning burnout can creep up on you, but it's pernicious. If excitement around putting together a wedding colour palette and picking florals has been replaced by cynicism, disinterest, negativity or just generally feeling that you'd rather slink under a rock than plan your wedding, you're likely feeling the effects of burnout. Unlike the newly-engaged butterflies or productive 'positive' stress that motivates you to complete a task, wedding planning burnout occurs when drive becomes despondency and you feel apathetic about your future nuptials.
It's a phenomenon that Zeleka Nadine of The Wedding Day Coordinators witnesses often. She says the underlying cause of wedding planning burnout can usually be attributed to one of two factors: "For younger couples, we notice that the primary stress triggers revolve around pleasing their families, in particular, the parents or in-laws who may be contributing to the wedding.
"Conflict, whether internal or interpersonal, can arise when there's a struggle between having a wedding 'their way' and not knowing how to tell often well-meaning family members to back off and give them space. People pleasing can lead to the couple feeling torn and unmotivated."
For older couples, wedding planning overwhelm frequently occurs as a result of loaded expectations, according to Zeleka:
"Couples invest a vast amount of time and hard-earned money into planning the 'perfect' wedding. As a result they want everything to go exactly to plan and anxiety is heightened and sustained whenever anything throws a curveball in their vision of their big day."
Whether it's familial pressure, a perception that your wedding day needs to be perfect or a feeling of paralysis when faced with yet another day of wedmin, here's how to bounce back from wedding planning burnout.
READ MORE
1. Be Honest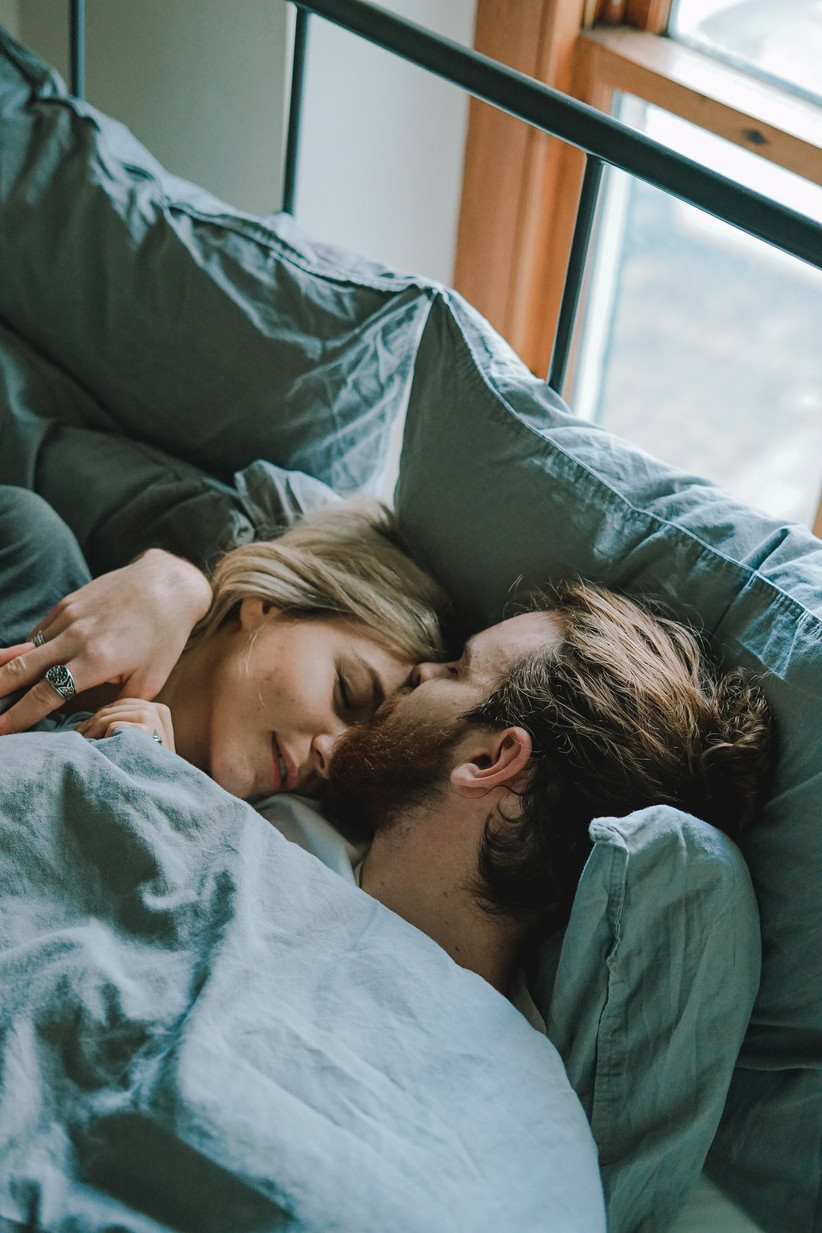 With your partner, with your family and most crucially with yourself. Zeleka affirms that assessing your stress levels, support and resources sooner rather than later is essential to beating burnout.
"You need to be realistic about your feelings and how much you're loving or hating the process. Consider your strengths and weaknesses alongside your time and financial constraints.
"Once you are honest with yourself and your partner, you will be able to move through wedding planning much more strategically and calmly, whether that means sharing the load more equally with your partner, delegating tasks to family and friends or opting to hire a professional wedding planner from the get go."
That old 'a problem shared is a problem halved' adage will likely ring true when you vocalise your worries and when your nearest and dearest understand that you need their support, both practical and emotional, you'll be in a better position to resume planning with renewed energy. Hopefully you'll have a bit less on your plate too.
2. Pick Your Wedding Day Priorities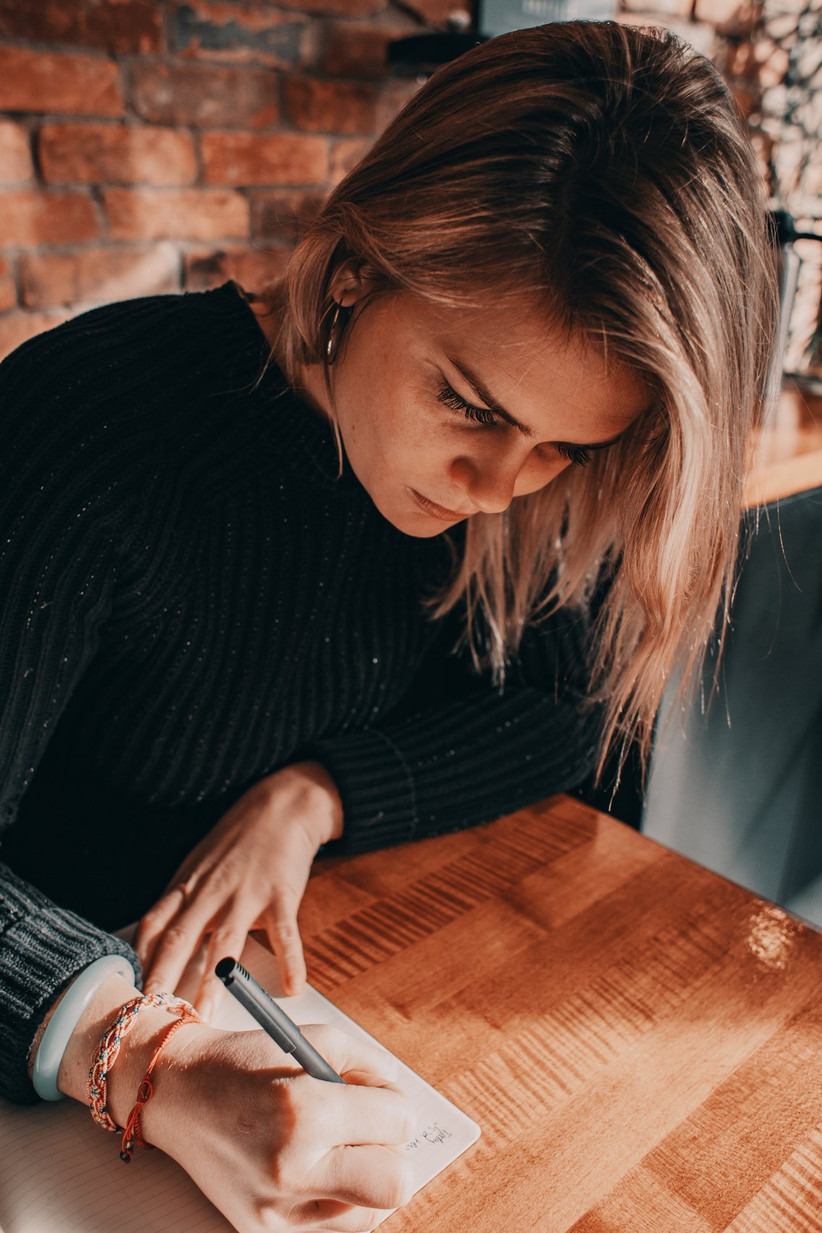 Establish what's most important to you both as a couple and regularly check-in to remind yourselves of your wedding day must-haves, and the aspects that in the grand scheme of things don't matter so much. Zeleka emphasises that this is key both to effective planning and avoiding the kind of incessant decision fatigue and self-doubt that can lead to burnout.
"Set clear priorities for your wedding planning. Your priorities are the foundation for your wedding day and agreeing on them will make it easier to make decisions going forward. We've seen many couples try to juggle everything all at once so to help we put together a 'wedding priorities' checklist - it takes into account the principal 13 things to consider during the wedding planning process to streamline the run-up."
If these priorities change as your wedding planning evolves, that's fine too, just readjust your focus so that you're not trying to 'do it all'.
READ MORE: 25 Common Wedding Planning Mistakes (and How to Avoid Them)
3. Let One Thing Lead to Another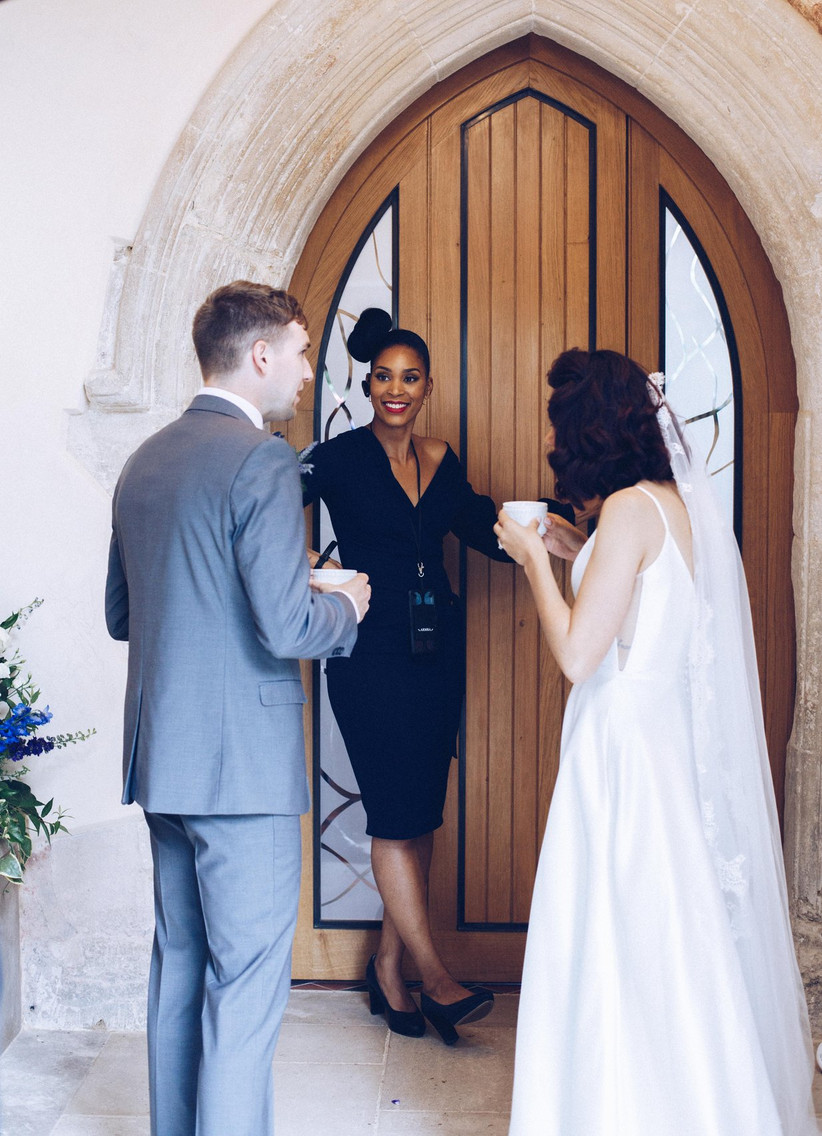 Rather than attempting to set every element of your wedding day in stone right away, let wedding planning flow rather than forcing things.
Zeleka explains how wedding days can naturally fall into place: "Not every couple has an eye for design or a feel for event planning so being able to visualise how everything will work together can be very daunting.
"Once your venue is booked, consider that a key source of inspiration. For example, a barn venue will lend itself more easily to a rustic theme while a five-star city hotel ballroom might call for a more polished aesthetic. From there let smaller decisions define choices such as your colour palette.
"Let decisions that have already been made influence the rest of your planning to keep things simple. If your spouse-to-be has decided on a navy blue jacket as part of his attire, for instance, perhaps research colours that complement navy to make decisions about your bridesmaids' dresses and florals. Just like a jigsaw puzzle, let each small choice inform the next step."
Focus on what you have already achieved, rather than stressing about what you haven't, and don't feel compelled to include certain traditions or details just because it's 'expected'. Shaping a wedding around who you are as a couple, rather than trying to conform to a perceived idea of what a wedding should be, will help you to relish both the planning and the day itself.
4. Back Away From the Pinterest Board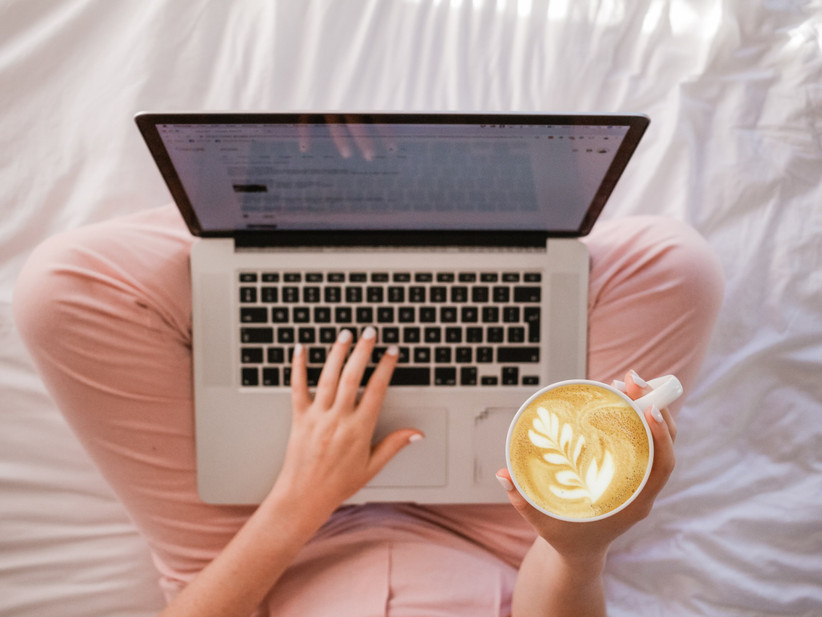 On the subject of decision fatigue, Pinterest and the like have a lot to answer for in Zeleka's view.
"Pinterest and social media in general are both a blessing and a curse when it comes to wedding planning and overuse can easily lead to inspiration overwhelm," she says.
"I recommend that couples identify what style of wedding they want before they start using Pinterest boards, rather than afterwards.
"To put it another way, when you said 'yes' to your partner's proposal, you didn't jump on Tinder just to make sure there wasn't something better out there. Be strict and think of your wedding planning in the same way. Decide on a theme or source of inspiration, stick to it and use specific targeted keywords when using social media to avoid confusion and getting stuck in Internet rabbit holes."
Sticking to your vision and limiting time spent scrolling through immaculate Pinterest weddings will also help you to avoid getting a case of 'comparisonitis', whereby you measure your future wedding up against an impossible online yardstick. Remember that those flawless weddings you're scrolling past and 'saving' only scratch the surface of what went on on the day – you won't be witness to the fact that Auntie Wendy crashed in late or that the canapés went cold. No wedding on earth ever went perfectly to plan, and that's all part of the fun. Speaking of which…
5. Do What You Love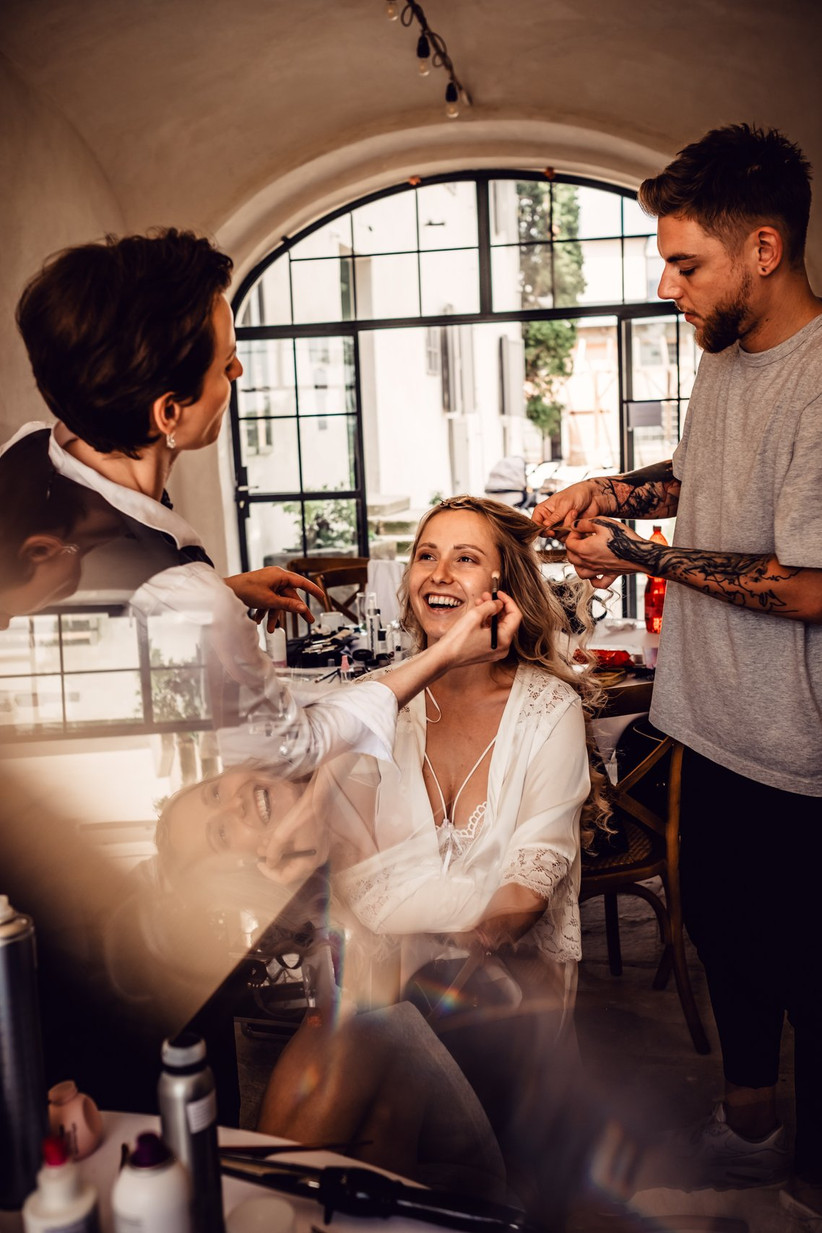 Whatever gets your wedding planning mojo going again, do that. Whether it's scheduling a food, cake or wine tasting for you and your partner, booking a dress fitting followed by coffee or cocktails with your bridesmaids, or penning in a few beauty treatments in the run-up, it all counts and it'll inject the joy back into proceedings if you're feeling swamped by spreadsheets.
Zeleka highlights that a part-time wedding coordinator or planner could help to lift both the load and your spirits in this situation too:
"Delegate the elements of wedding planning that you find difficult or time-consuming to an expert. This is an excellent alternative to a full wedding planning service and a more cost-effective approach all round. You can shape and really enjoy the aspects of wedding planning that light your fire and leave the stressful elements to the pros while still retaining control."
If a wedding planner is out of reach from a budget POV, some simple organisational hacks could prevent pre-wed dread.
READ MORE: The UK's Best Wedding Planners: 20 Planners to Know About
6. A Folder Is Your Friend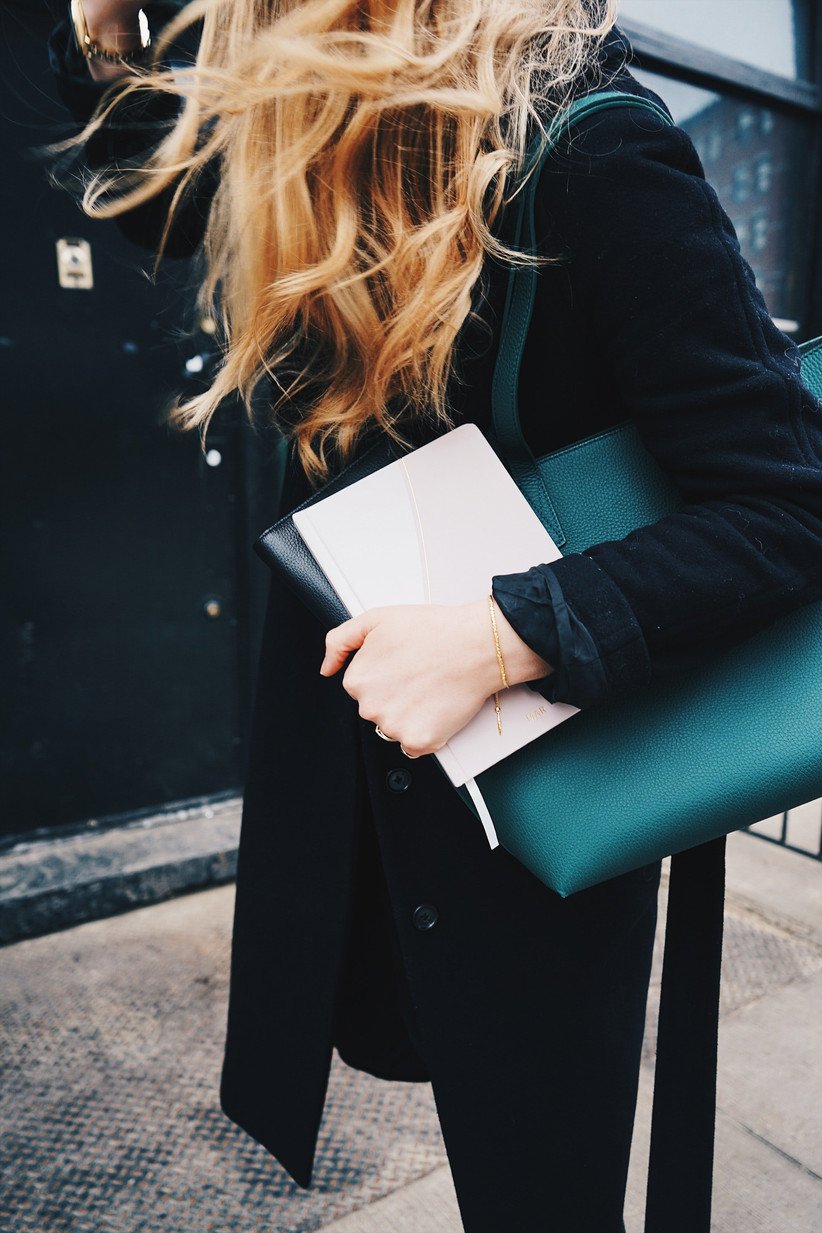 In addition to establishing a concise to-do list and timeline so that you can space out wedding planning, keep all contracts, notes and other wedding related paperwork in a single folder (either the real deal or digital) so that you have everything to hand whenever you need it.
Then, when you've accomplished a wedding related task, close the folder and reward your efforts. This will help wedding planning to become integrated into your schedule rather than staging a takeover.
7. Stop to Smell the Roses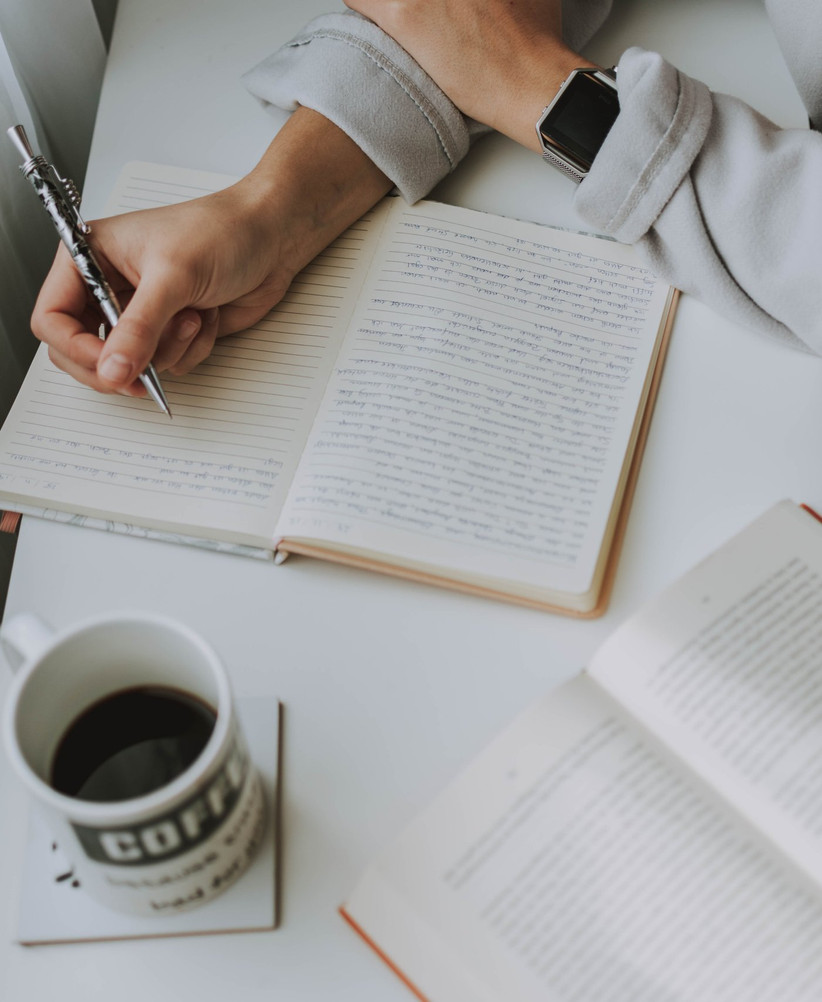 Whether between wedding planning 'milestones' or when it all becomes a bit too much, ensure that you take regular breaks from wedmin.
Take a few weeks off to reconnect with your partner and reflect on why you're getting married in the first place. Ensure that wedding planning doesn't take away from the activities that you enjoy in daily life and definitely recalibrate if planning your wedding is leading you to compromise on factors essential to your wellbeing such as sleep, exercise and healthy eating.
Don't neglect your fundamental needs for the sake of some matching napkins or a forensically calculated seating plan – it's just not worth it and will ironically make you less prepared for the day in the long run.
Make sure that friends and family know that you're pausing your wedding planning so that they don't ask lots of anxiety-inducing "how is it going?" style questions and consider daily journaling to prevent panic from spiralling and to reinforce what's really important.
You'll probably realise that it's the simplest things that make you the happiest – not the prospect of a pristine doughnut wall or a centrepiece that'll look good on the 'gram.
Still feeling anxious about your day? Here's 12 practical things you can do to reduce your wedding planning stress.