Wedding SOS: How Do I Stop Parents Hijacking My Wedding Day If They're Paying?
You may need to turn to your family to help pay for your wedding, but does that mean they get a say in your big day? We asked the expert
We have included third party products to help you navigate and enjoy life's biggest moments. Purchases made through links on this page may earn us a commission.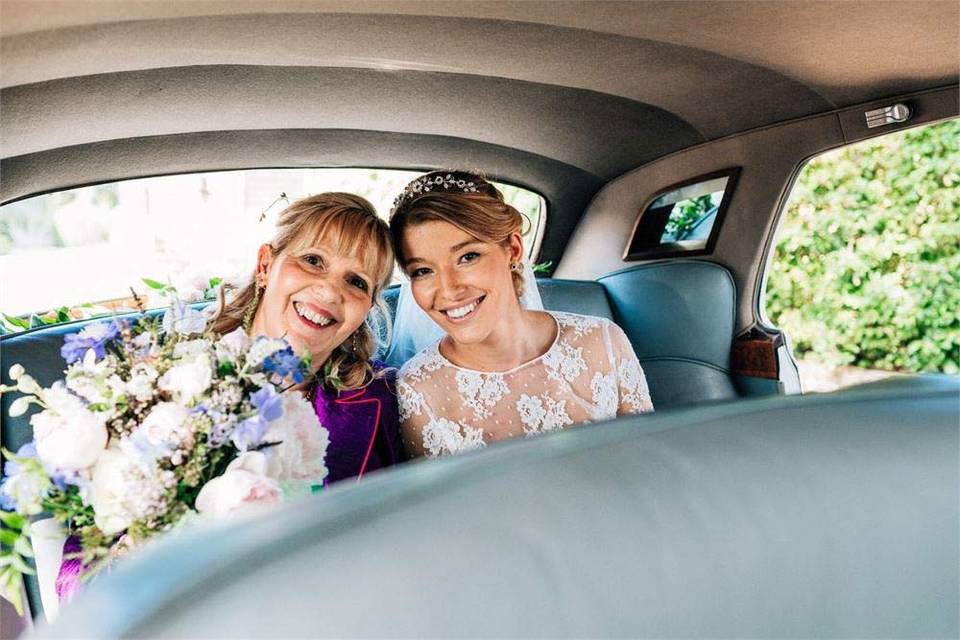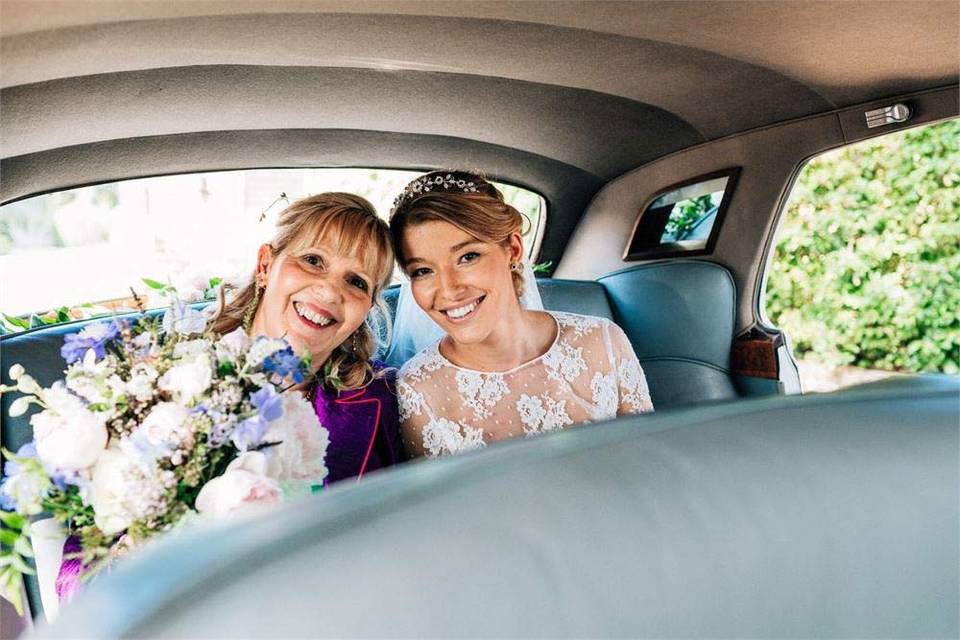 With the average UK wedding costing £32,273, the sheer price of tying the knot can be prohibitive to some couples without financial help from their families.
It's common for parents to financially contribute to the cost of a wedding or to pay the bill completely. However, this often comes with an expectation that their money gives them a certain level of influence, whether it's over your guest list, dress, venue or more.
READ MORE: Inspirational Father of the Bride Speeches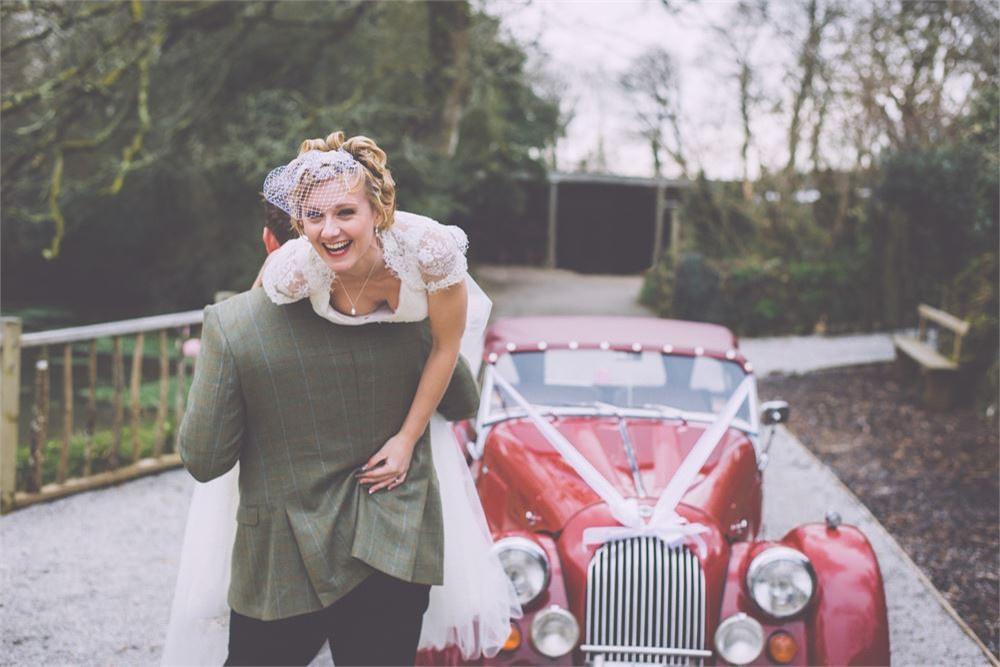 Image: Nick Bailey Photography
Many brides have taken to our forums to ask how to juggle gratefully accepting financial help with keeping hold of what they want from their wedding day.
If you want to know how to stop interfering parents controlling your wedding plans or what areas might be the best to compromise in, we've got your answers.
Should My Parents Help Pay For The Wedding?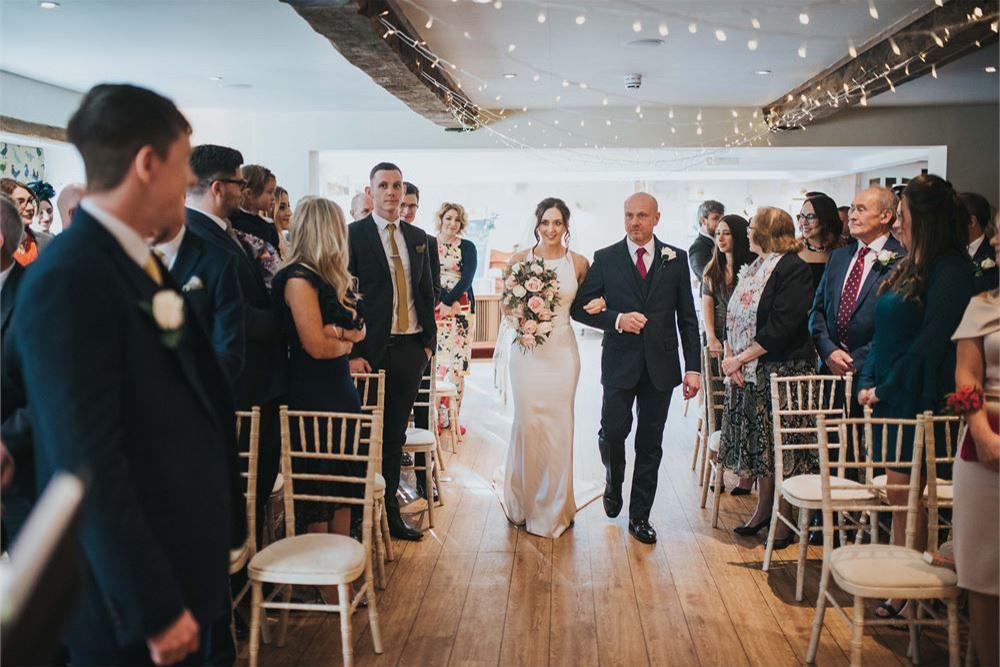 Image: Matt Fox Photography
Quite simply, no – there is no obligation for parents to pay for your wedding.
While it has long been tradition that the bride's father bears the cost of the wedding, this is by no means expected today, says Lucy Hume, Associate Director of etiquette bible Debrett's, who have launched their own Wedding Handbook. However, "parents on both sides may be keen to help out, or if the in-laws do not contribute towards the wedding, they may wish to host a pre-or-post-wedding dinner or lunch."
READ MORE: How Should I Seat Divorced Parents At My Wedding?
This means that even if your parents have actively been saving up for your wedding or you can reasonably expect them to chip in for some of it, you must be grateful when they do offer to contribute.
And this is where the uneven power balance comes into play – if your parents are funding your wedding, how much do you have to respect their wishes when it comes to wedding planning?
If My Parents Do Pay, Should They Have A Say In Wedding Planning?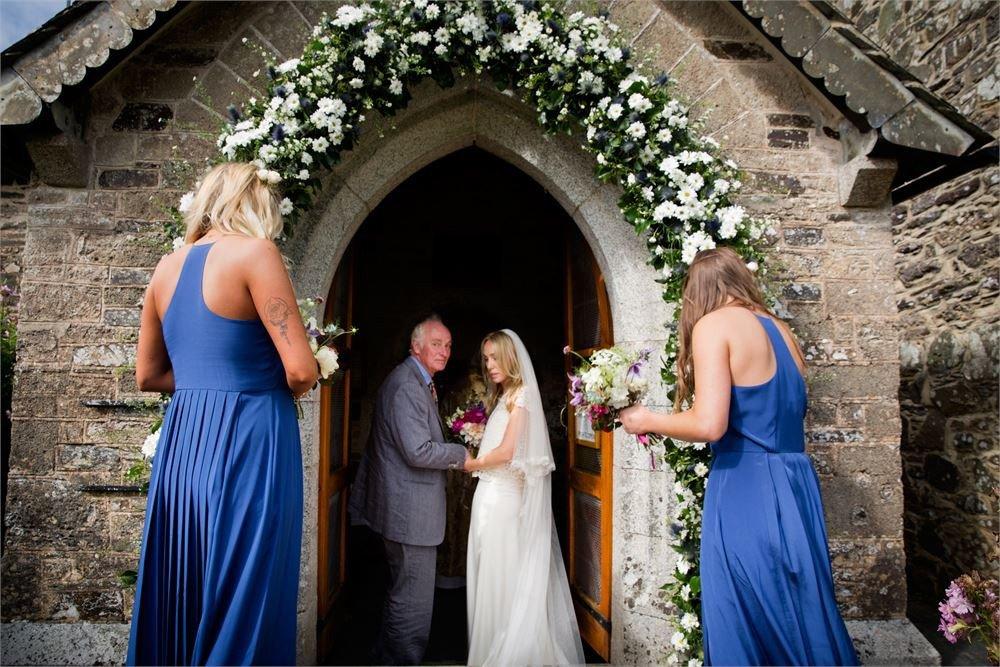 Image: Chris Giles Photography
Lucy says that while your initial reaction might be to oppose your parents having any influence on your wedding planning, it's pretty unavoidable.
"If parents are contributing financially to your wedding, they may reasonably expect to be involved in some of the decision-making. They may also expect to invite some of their own friends. While that doesn't mean that they control the wedding planning process, it can still be tricky ground to navigate," she notes.
READ MORE: How To Throw An Amazing Wedding For £10,000
Etiquette expert Lucy says the conversation about how much control your parents have should happen before you even accept the money.
"You might be surprised by the level of involvement your parents expect to have, but remember that this is most likely because they are excited and happy for you. Discussions concerning the budget, guest list, venue and ceremony are inevitably going to be tense. Try to have an open conversation from the very start and address any areas of disagreement so that you are all on the same page before deposits need to be paid," she says.
Remember when we said how expensive weddings are? It's a substantial investment your parents are putting in to your big day, so, yes, they should have a some say in your planning, but there are lots of ways to compromise – read on.
P.S. If you're looking for the best way to ask parents to contribute or how to do it tax-free, check out our expert advice on parents paying for your wedding.
The Best Ways To Compromise With Interfering Parents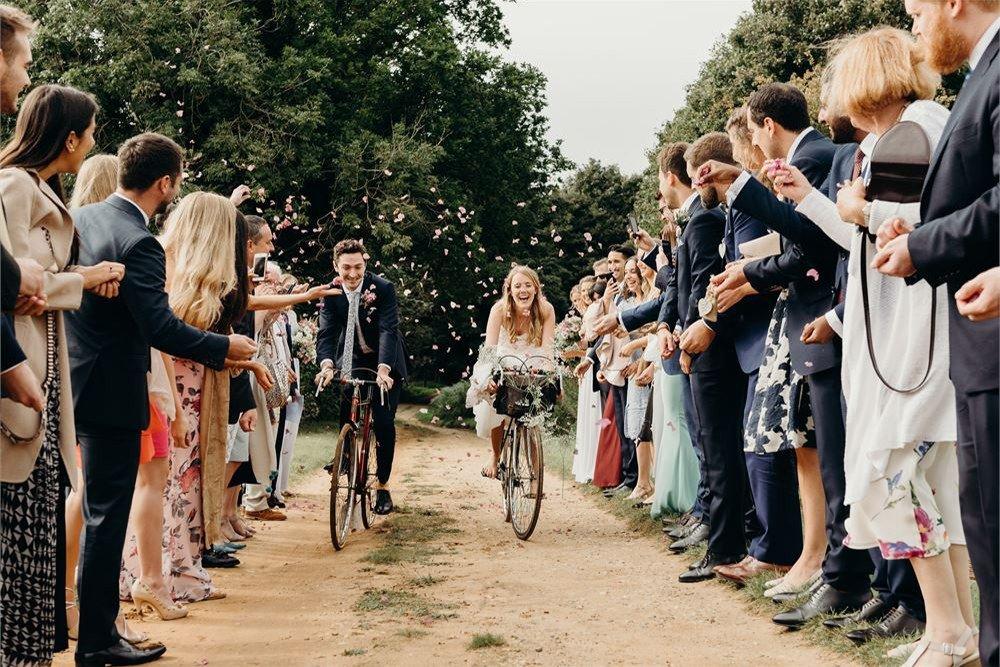 Image: Will Patrick Wedding Photography
"Try to involve parents or other family members in any areas to which they are contributing financially," Lucy advises.
This means if they are paying for a specific cost, such as the wedding cars or dress, you may need to accept their input in this area. If they are paying for the whole thing, this can apply to; if you know they have a particular passion such as floristry or fashion, involve them in those areas.
Here's how to compromise without losing sight of what you want.
READ MORE: The Perfect Wedding Toasts For Parents To Give
The Dress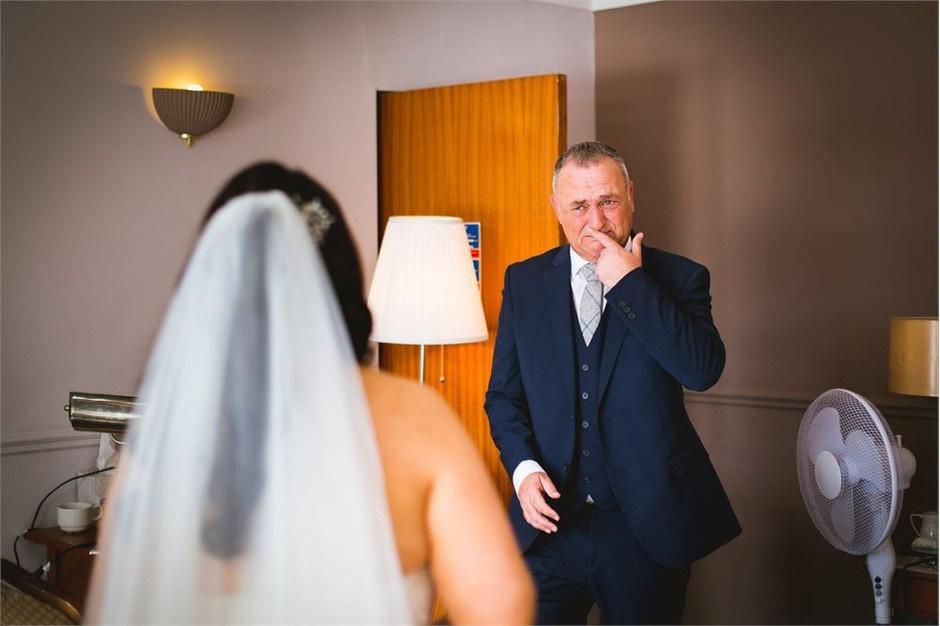 Image: Matt Thompson Photography
You've been dreaming of it since you were a little girl – a gorgeous lace fishtail dress that's classic yet romantic, and you've found the perfect one from Berta. Until your mum steps in and insists she wants you to wear her '80s monstrosity with puffball sleeves to rival Princess Diana's. Or perhaps she's demanding you try on a conservative long-sleeved gown when you had your heart set on a daring backless dress. What do you do?
Wedding dresses are a big one where you should compromise. We know, we know! While you know what style suits you and what you want, there's no harm in trying on a few that your mum likes when she comes dress shopping with you. (And if she's paying, she should definitely be invited!)
READ MORE: Primark Have A Wedding Range And You'll Want Everything
If your mum is a stickler for tradition, then you need to find a way to honour that while asserting your own style. Before you go, sit down and discuss which styles you both like so there's no surprise when you get to the boutique. Call ahead if you can and discuss with the boutique owner if they have any dresses that tread a line between what you both want.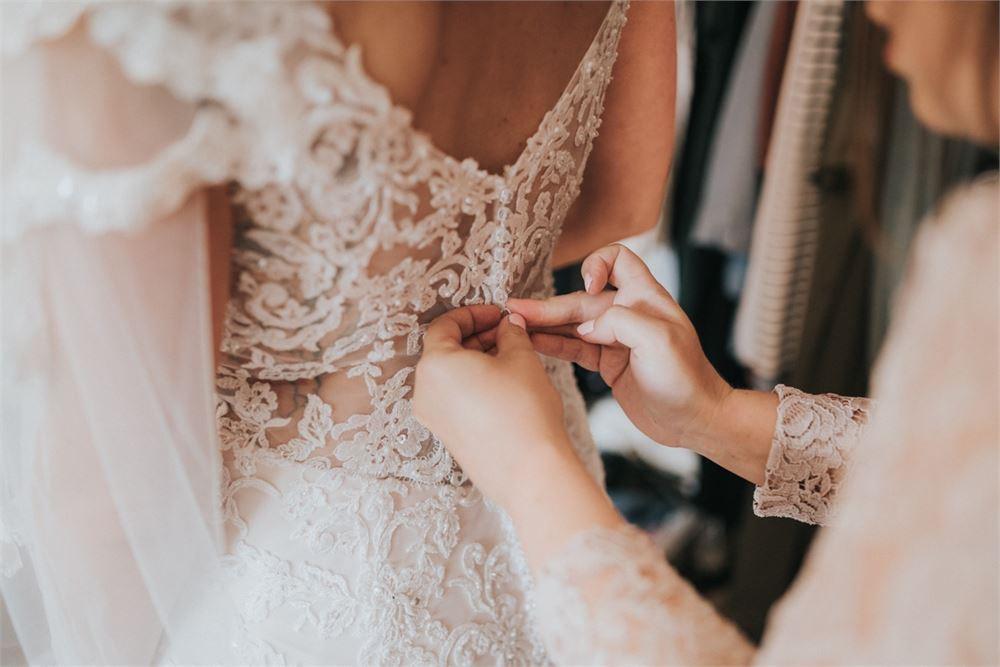 Image: Ivory Fayre Photography
Perhaps there's an element in the cut and colour of what your mum likes that you can incorporate into your dress? Perhaps you can use a swatch of hers? If you won't budge with your dress choice, ask if you can wear her veil or a piece of her jewellery for your something borrowed.
If another family member like a grandmother is paying, Lucy says the best thing to do is involve them, even if you don't want to hand over any creative control. "She may appreciate being invited along to a fitting or seeing photographs of you trying on different styles."
The Guest List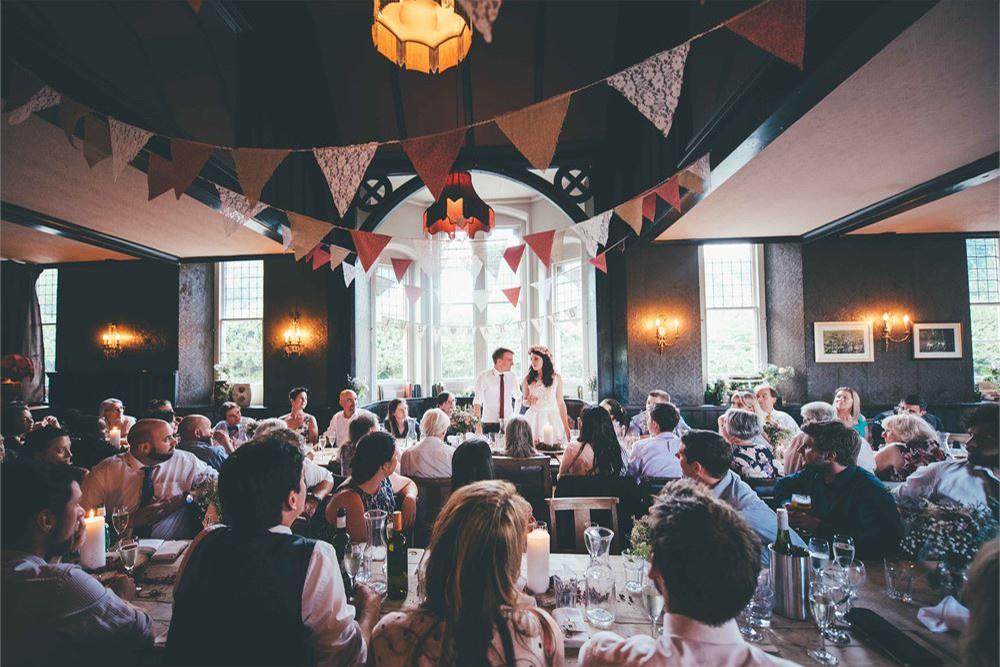 Image: Matt Fox Photography
"If your parents are paying for a substantial portion of your wedding day, don't be surprised if they expect to have some input when it comes to the guest list," Lucy warns.
While you don't want your wedding overrun with strangers, your parents will naturally want to proudly show you off on your wedding day and invite a few chums from the tennis or Rotary club, some close business associates and old friends.
READ MORE: The Ultimate Guide To Wedding Loans
Start with writing a list of exactly who you want at your wedding, what your venue can accommodate and therefore how much leeway there is for extra guests. Then work out exactly what the cost per head is of each guest and explain the price to your parents. If they're happy with this (they may not be and problem solved!), then accept that it's their hard-earned money to spend on having their friends there and ultimately those few extra people won't affect your wedding.
The problem comes if they want to replace your guests with theirs. In this case, you must remind them that it's your day and that it would be upsetting not to have the people you care about there and hope they are persuaded – otherwise fund those guests yourself. Work out how many people you could budget for, say 30, and then tell your parents that you can give them space for 20 friends but they have to pay for them.
The Food and Drink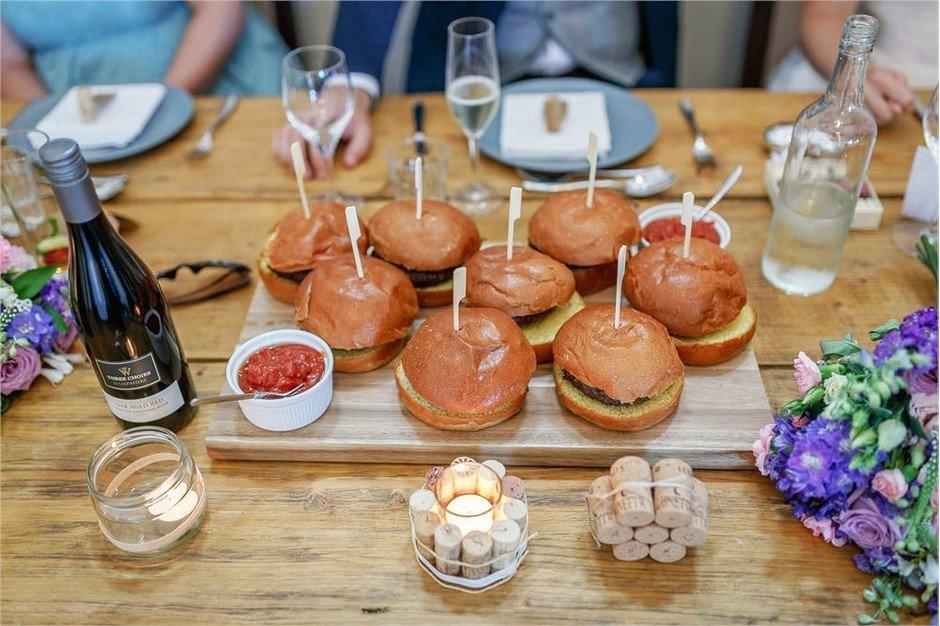 Image: Wild Gastro Ltd
You'd love a hog roast or casual BBQ but parents want the traditional sit-down, three course wedding breakfast? Lucy says that "any major decisions and costs concerning the venue, catering and wine, should be run past whoever is paying for it before you commit to a deposit."
However, don't alter your theme if their food choice simply doesn't fit with it – you can't have a festival theme with a stuffy sit-down dinner. This is subject where you can be stubborn.
READ MORE: £25,000 Budget? Here's How To Spend It
If your parents are foodies than play on their knowledge by asking them to come to the menu tasting and help you pick dishes, but don't give them an option into the overall theme. If you want a chicken dish, ask them to come to the tasting and give them two chicken dishes to pick from and ask their opinion. They'll feel like they've helped make a big decision but ultimately you still get your choice of a chicken dish.
The Cake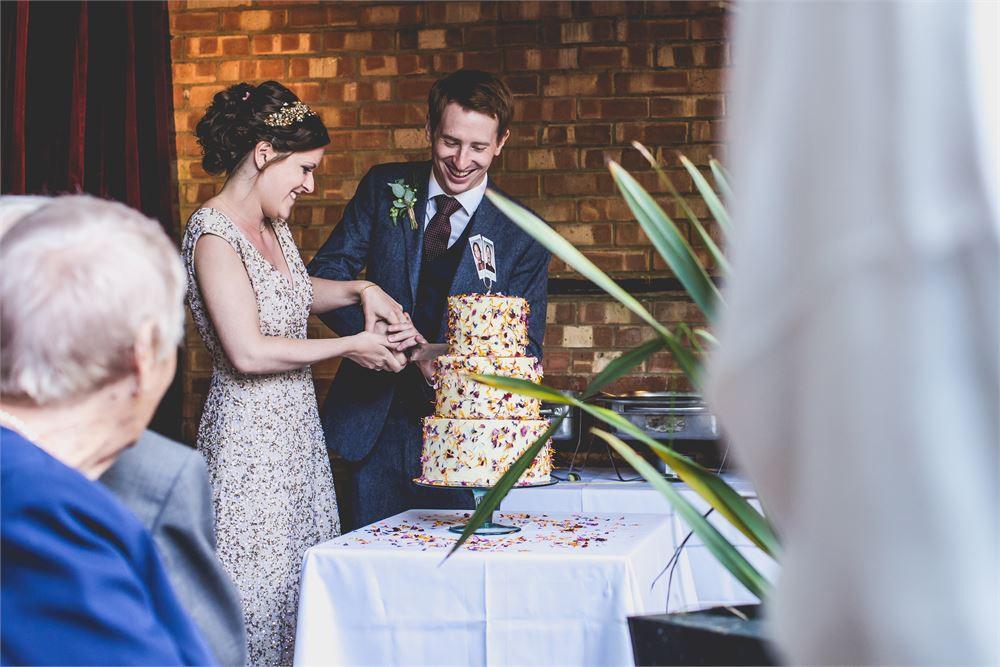 Image: Stephanie Palmer Photography
Cake flavour is likely to be your biggest issue here, with parents favouring a traditional fruit cake. Come to an arrangement where one layer is fruit that they and older family members can enjoy and one or more layer is a flavour that you want. You could even have a separate small fruitcake that they can freeze later (it's traditionally defrosted and eaten on your baby's christening).
You could also decide that one of you gets to pick the wedding breakfast dessert while one of you gets to pick the wedding cake.
The Venue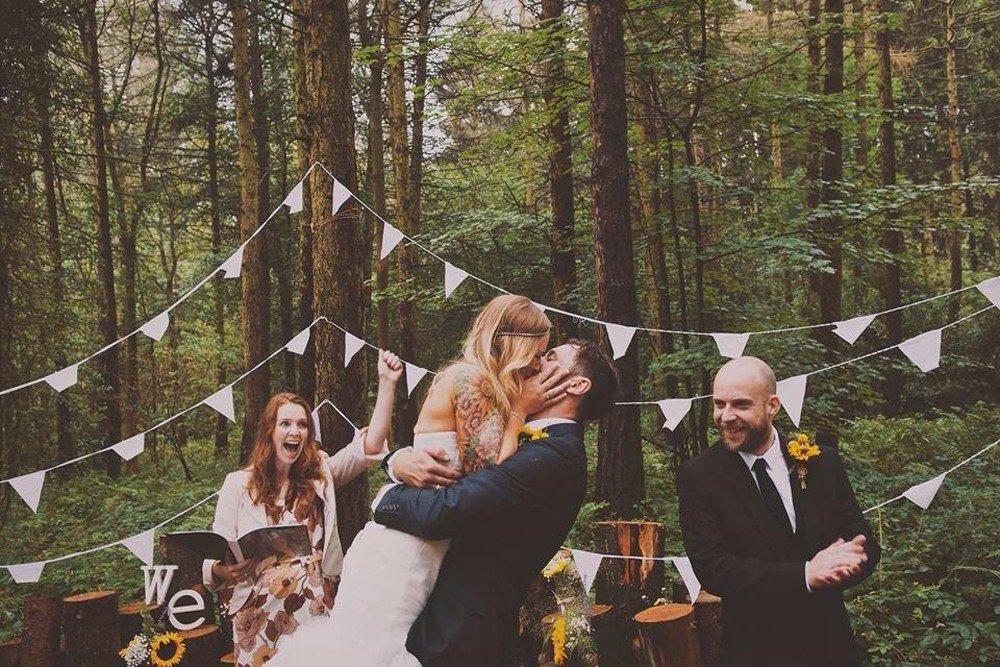 Image: Camp Katur
Your venue needs to reflect your personality and style so this is a big one to stand strong on – although it's also going to be the biggest expense.
There may be logistical reasons why they object to a certain venue – no disabled access for grandparents in a wheelchair for example or it's a huge distance away – so take this into account. Do you best to find a solution to their problems, such as ensuring overnight accommodation on-site for elderly relatives.
READ MORE: The Most Unusual Wedding Venues In London
If they would like you to marry at the same venue as they did, you could find a different way to honour that tradition – like stay there for a mini-moon or the night before your honeymoon if it's a hotel, or throw a pre-wedding dinner there.
Should you wish to marry in a field with a teepee and portaloos, well, you might have your work cut out if they want a stately home. Be prepared to pay the cost yourself if you can't find a middle ground.
Children or Adults-Only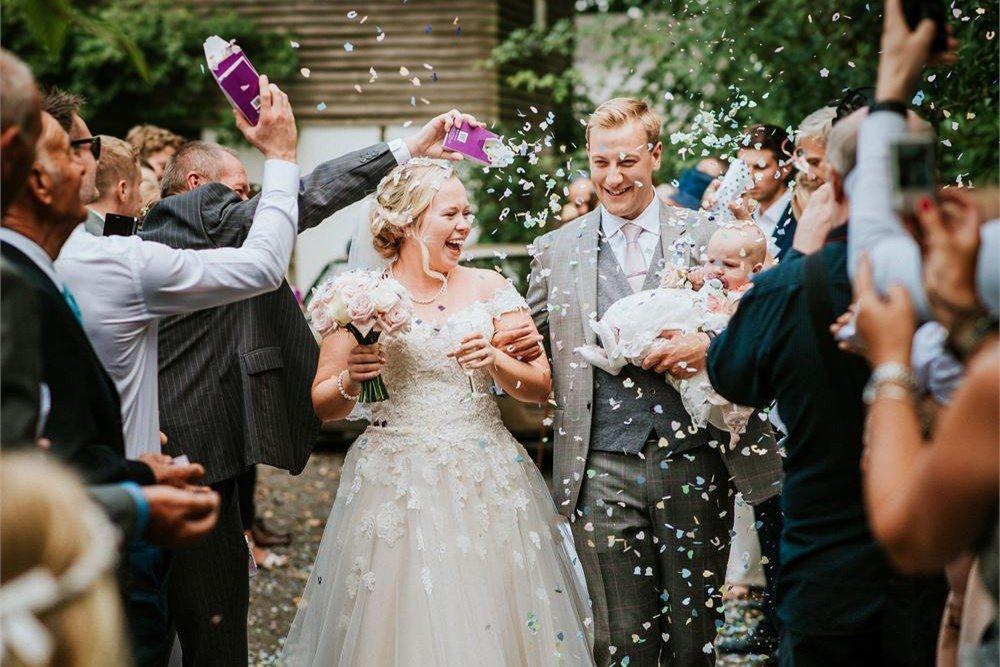 Image: Matthew Page Photography
Most people have strong views on this one. Either little flower girls running around will make your wedding day or a snotty, screaming toddler will ruin it. Stay firm to what you want with this option, even if parents get unhappy.
If you want an adults-only event, you may need to compromise so that a nephew is included as page boy in the wedding party. If you'd love children there but your parents say they'll only pay if it's adults only, then explain that you want certain friends' children there that maybe you're godparent to, or that some people might not be able to get childcare and can't come if their kids don't too. Most parents are understanding when it comes to young kids and long weddings, they've probably struggled to keep you entertained at a few!
READ MORE: Should You Have A Child-Free Wedding?
The Honeymoon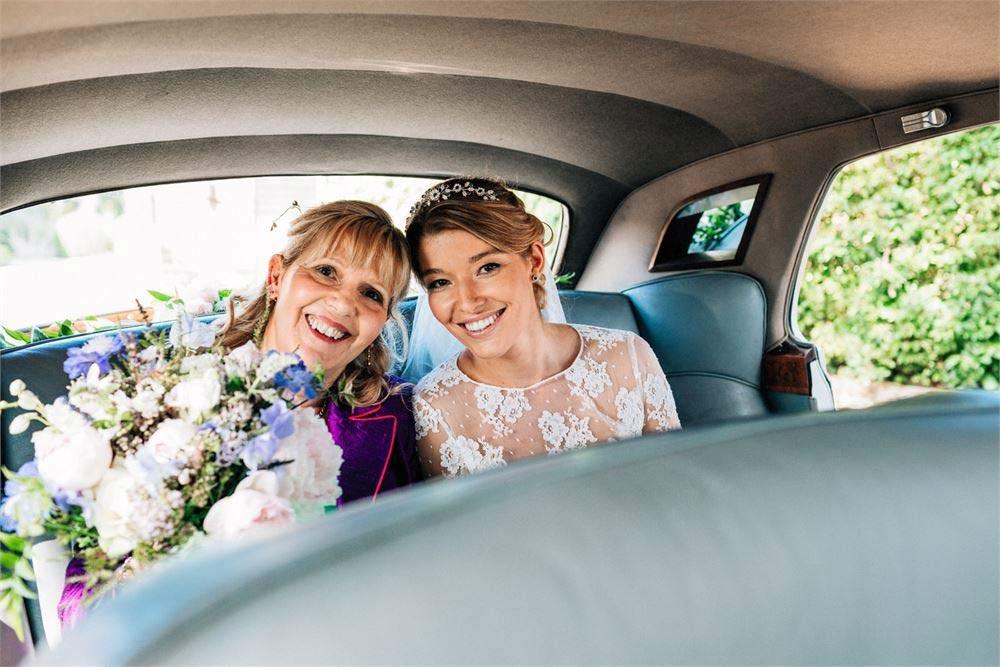 Image: Damion Mower Photography
What if you want to backpack Central America but your parents are only happy to pay for a two-week break in the Seychelles like they had? If there's no wiggle room then ask for honeymoon contributions instead of a wedding gifts and fund your dream trip that way.
Parents could then use their money on another wedding cost, or pay for an upgrade on your flights.
What If Parents Are Unwilling To Compromise?
You have only a few options if your parents aren't willing to budge.
Either: one, give in and let them have their way; two, say thanks but no thanks to their offer of money and fund it yourself; or 3, put your foot down and prepare for a lot of upset and argument. You have to decide what it most important for your big day.
READ MORE: The Ultimate Guide To Honeymoon Gift Lists
If you split the cost three ways between yourself and both sets of parents, then no one group can claim rights over the wedding plans (except you, of course).
However you approach compromising with interfering parents, be honest, practical and keep an open mind.
For tips on how to best budget for your wedding, read our 17 budget hacks to help you save and our list of the best wedding venue deals on the market.
If you are interested in more advice from Debrett's, check out their wedding consultancy courses.