20 Ideas for an Eco-Friendly Hen Do
Planning a sustainable hen do needn't be hard - here's all the eco-friendly hen do inspiration you need (no willy straws in sight...)
We have included third party products to help you navigate and enjoy life's biggest moments. Purchases made through links on this page may earn us a commission.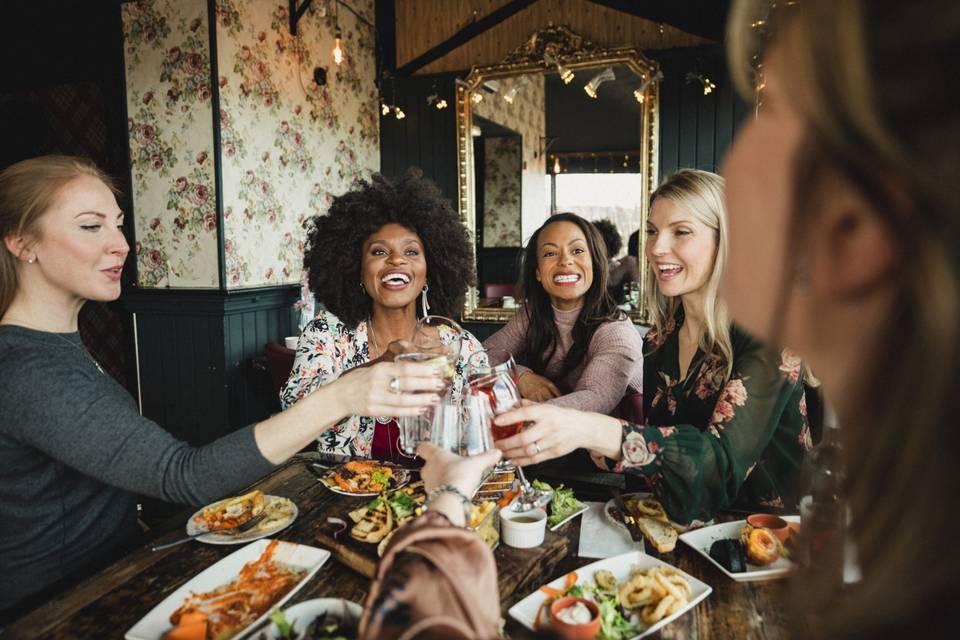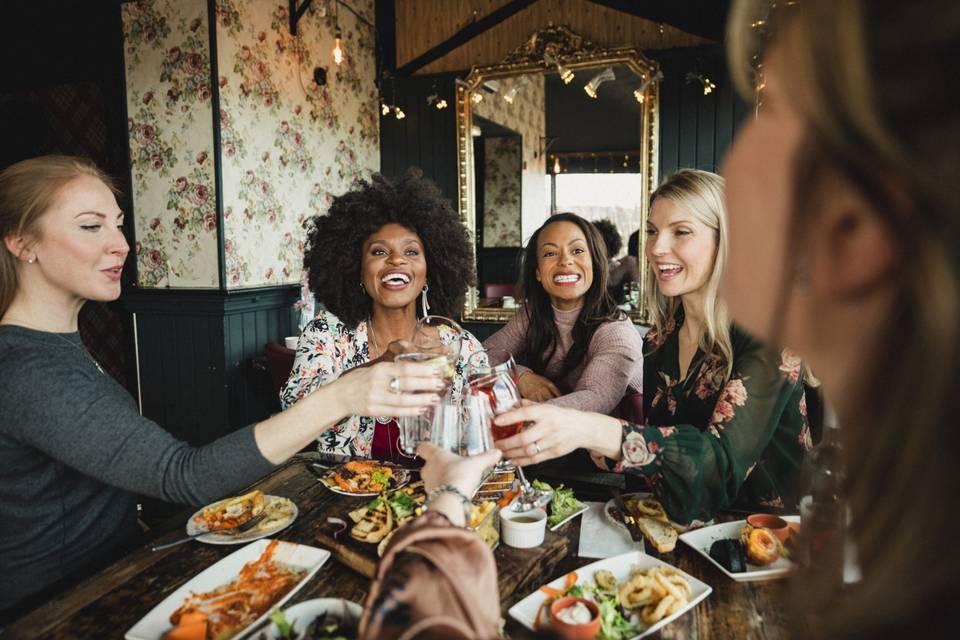 Whether you're organising a hen do for a green-leaning bride or simply want to shed a few of the traditional plastic trappings of the modern day hen do, we've got more eco-friendly hen party ideas than you could shake a willy straw at.
The typical things you buy for hens, like sashes, banners and balloons, are often single use and end up in the bin after – which is why it's so important to find sustainable alternatives.
From environmentally-friendly spa breaks to hen party bags that won't break the bank or the planet, here's your greener hen edit to make the whole process easier.
1. Prioritise Experiences Over 'Things'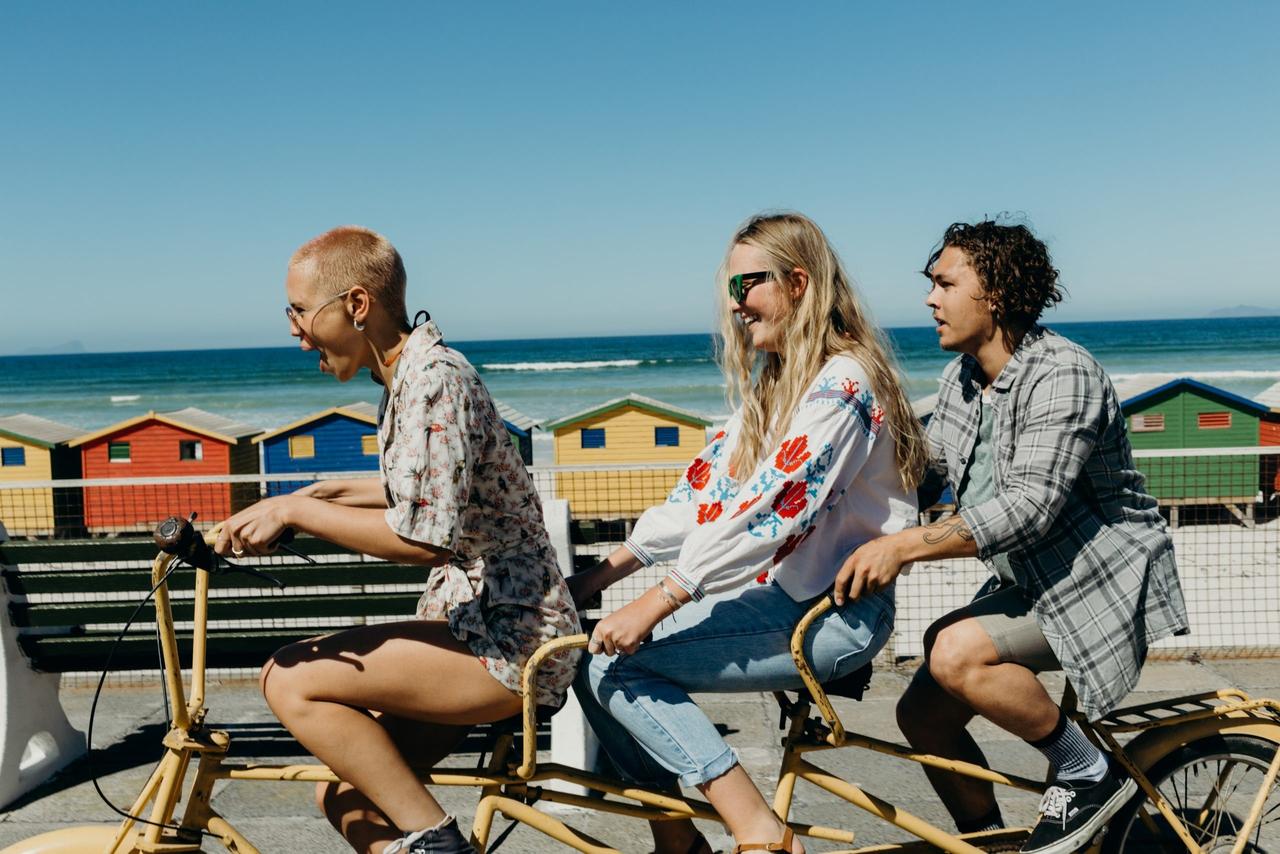 This applies to real life as much as it does your average hen weekend, but allocating budget towards activities and accommodation over decoration and other physical hen accoutrements will on the whole naturally make for a more eco-conscious hen. Everyone will remember the hen bake off or canoeing masterclass – the personalised hen garlands and plastic tiaras not so much.
Here's some activities that have little environmental impact:
Treasure hunt and rounders on the beach or at the park
Vintage afternoon tea where everyone brings a cake
Fun and unusual yoga class, like dog yoga or voga
Aerial silks or hula hoop class
Life drawing
Pottery making or painting (plus you take a reusable pot home!)
Comedy club night
Outdoor cinema experience
READ MORE: 57 Hen Party Themes for Every Kind of Bride
2. Borrow What Your Can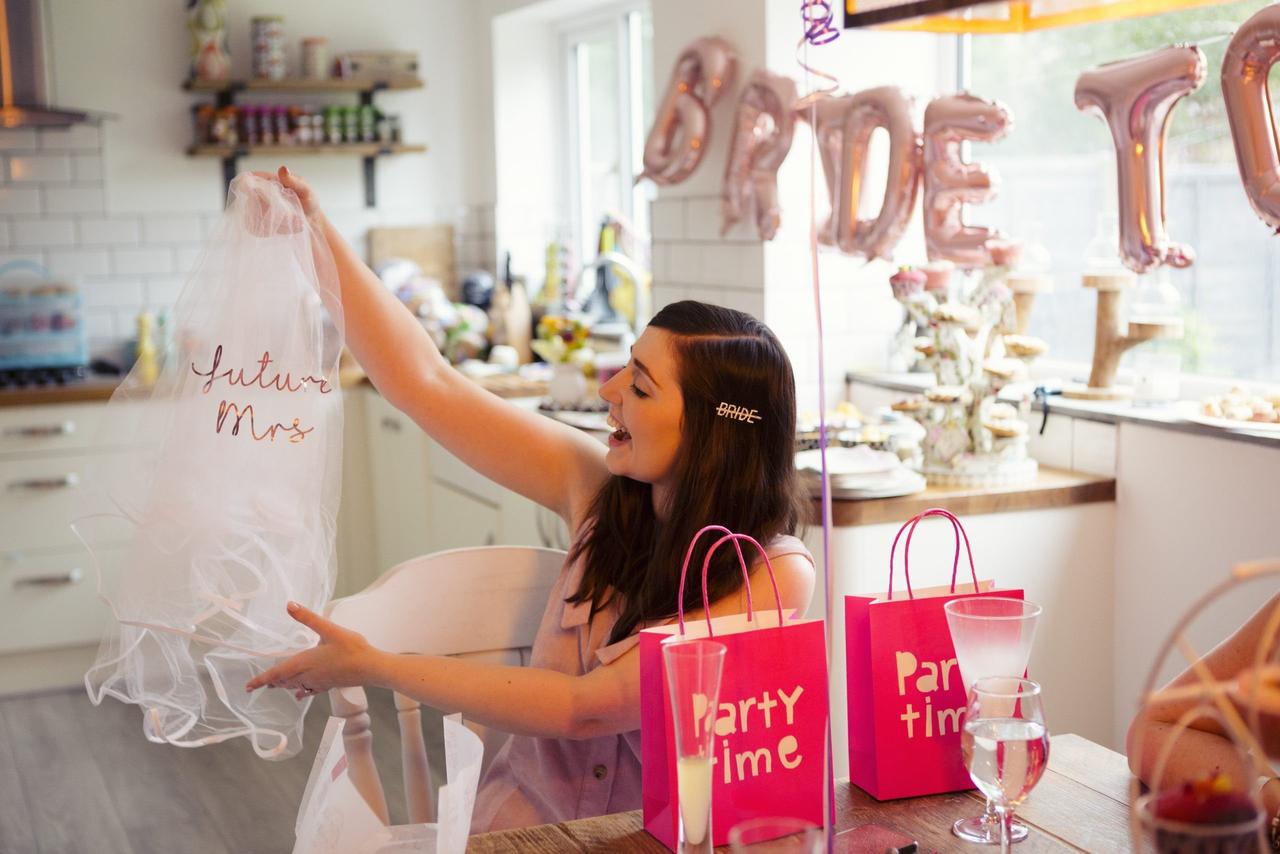 It's ideal if you hire accommodation that doesn't need much decoration, like a cool Airbnb or rustic cabin. If your accommodation does need a little sprucing up, see if you can borrow or hire what you need. Your hen party guests are likely to have some fun decorations like paper pom poms and streamers from parties that you can hang from the ceiling – send an email around to ask before you buy anything.
Know someone who got married recently? They're likely to have everything from table runners to retro sweet jars taking up space in their garage they'd be happy for you to repurpose.
3. Book a Sustainable Spa Weekend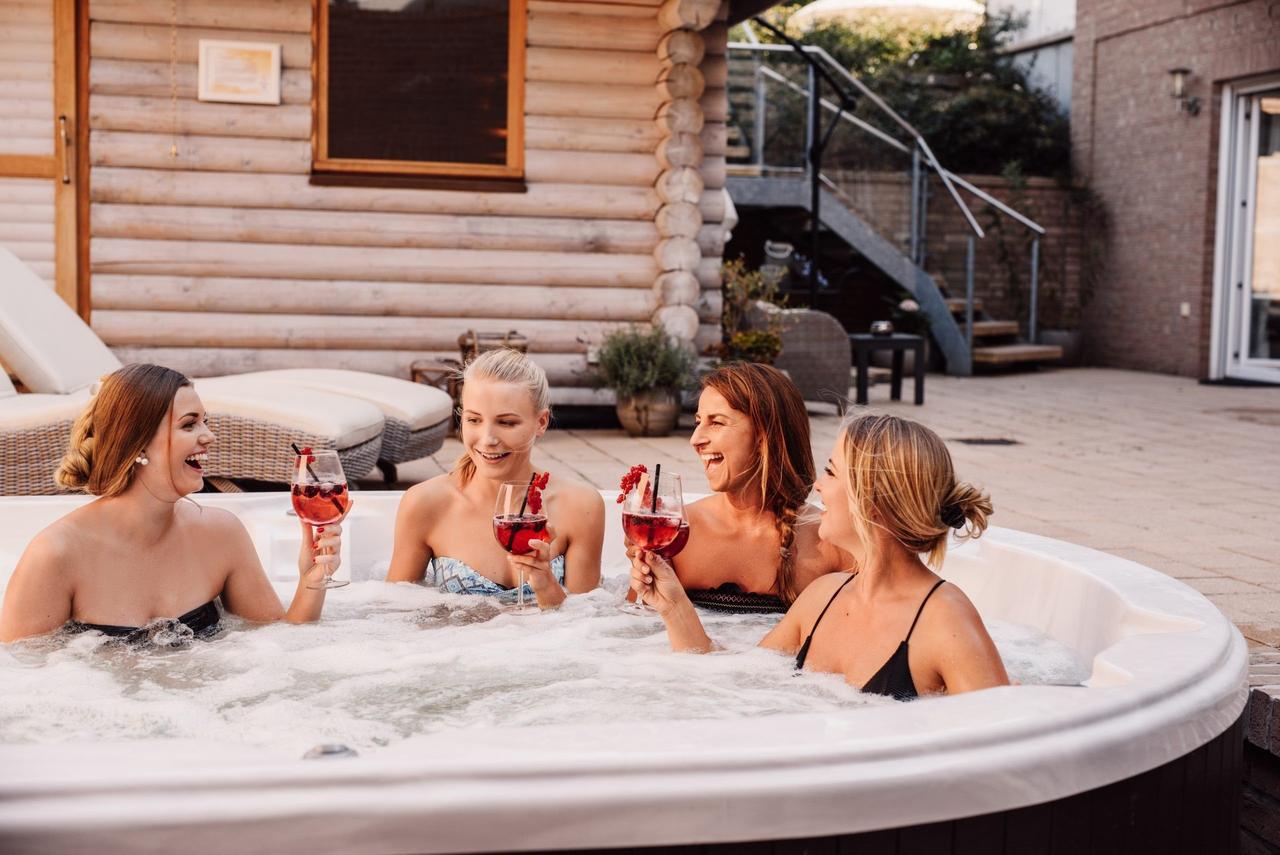 If the bride is after chilled vibes rather than 3am dance floor sessions, a trip to an eco-spa could be just the ticket. Try the award-winning Titanic Spa in Yorkshire, which is housed in a beautifully restored old textile mill and runs on solar-powered energy while also boasting its own natural water source. Many spa treatments are organic, food and drink are fairtrade and locally sourced where possible, and everything from the laundry service to the heating system is energy efficient.
Other UK eco-spas to consider include Apex City Quay Hotel & Spa in Dundee, whose Yu Spa was designated the first green spa in Scotland, Bamford Haybarn Spa in both the Cotswolds and London, which uses its own sustainably-produced botanical product line and ditches water-based treatments altogether and The Salthouse Hotel in County Antrim, which generates electricity by way of the on-site windmill.
4. Go Glamping
Forget squashing into a sweaty tent like sardines or having to lug around a backpack full of kit – contemporary camping options are far, far more chic. Low impact, set in nature and the perfect setting in which to sip fizz under the stars, glamping opportunities range from safari lodges in Fife to luxe geodomes in Sussex and yurts complete with eco-friendly hot tubs near Northampton. With snuggly duvets, luxe on-site catering and everything from gin-making to sunset yoga classes on the menu, glamping is about as far from Brownie camp as it gets.
READ MORE: Festival Hen Party Ideas
5. Share Lifts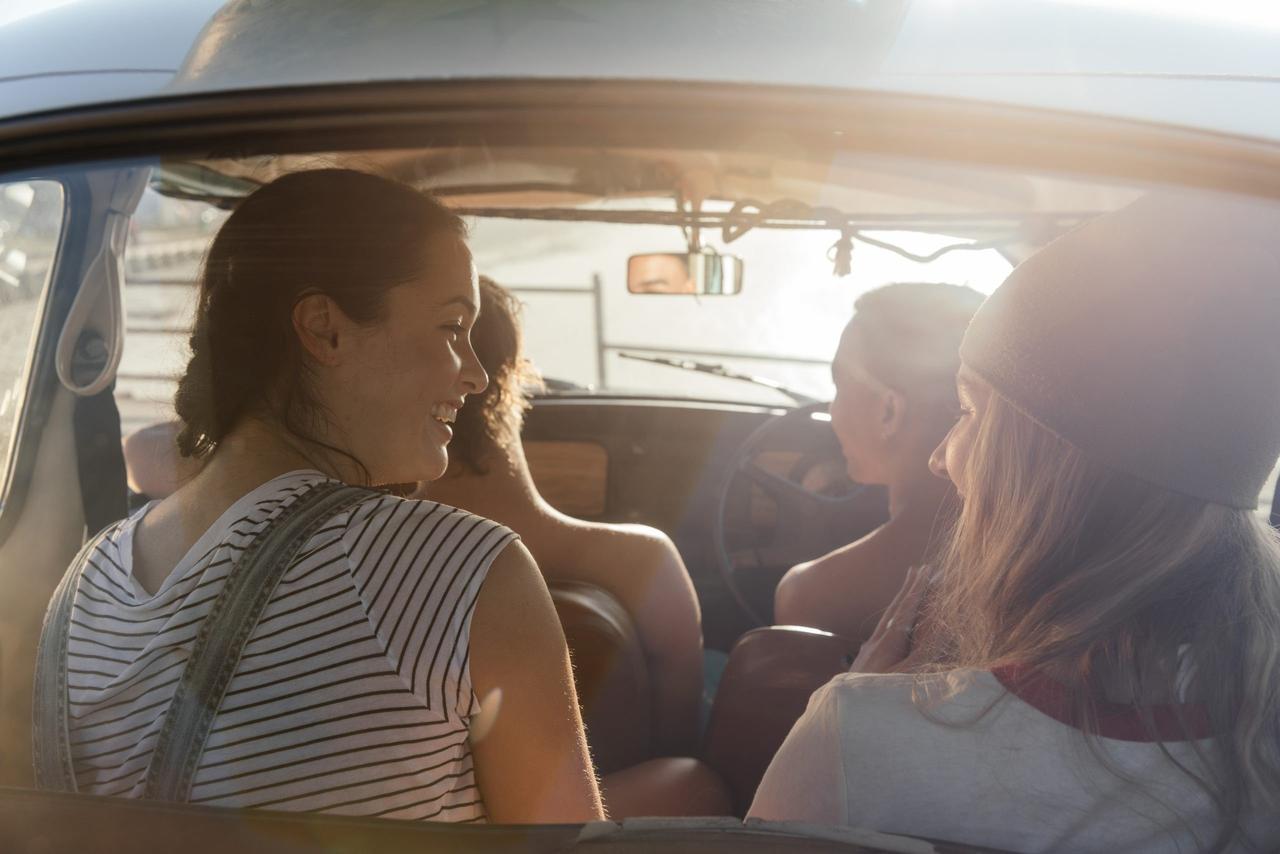 Seems obvious and car shares are likely the most convenient option anyway, but include a 'carpool' with the initial (digital) hen do invitation so that you can sort lifts early on. If you're feeling even more organised, consider hiring a minibus, school trip-style. Whichever option you choose, splitting petrol makes the hen do cheaper for all while road trips are FAR more fun with additional navigators, snack suppliers and backseat singers (maybe). Sharing cars doesn't rule out an overseas hen either – Eurotunnel is your gateway to Europe and a far more eco and wallet friendly option than multiple flight bookings.
6. Get the Train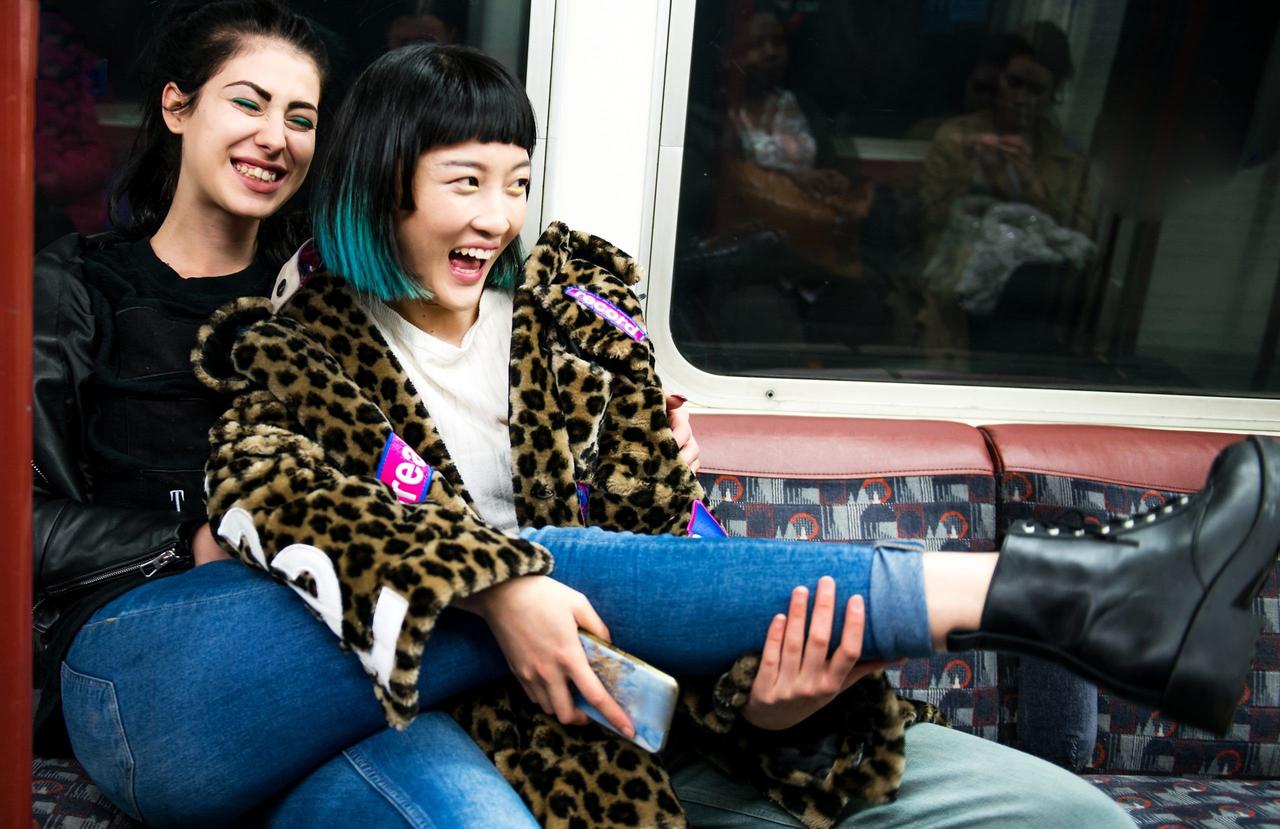 Whether you're heading to a countryside destination, to a UK city or even hopping on the Eurostar (easily-reached destinations include Paris, Lyon, Bruges, Brussels and Amsterdam), taking the train beats planes and private cars in terms of minimal eco impact. Book in advance for a bargain and don't forget the G&T tinnies. Speaking of booze…
7. Choose Sustainable Spirits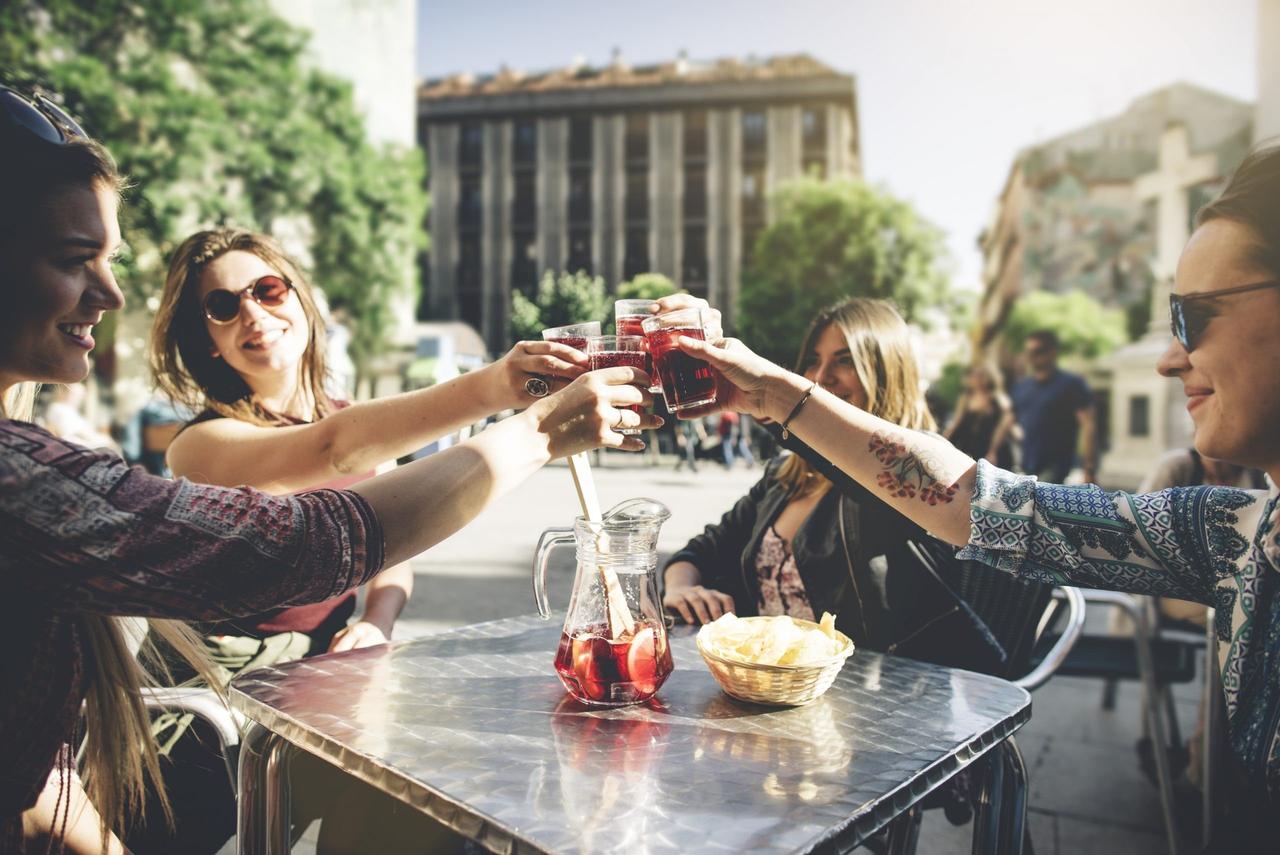 From local small batch gins to natural, organic wines and vodka made from whey leftover from the cheese making process (check out Black Cow for that), eco-friendly tipple is now easy to come by. They might even take the edge off your hangover seeing as many organically produced wines are naturally lower in alcohol and sulfites. Check the ABV on the label before you pour, however, to avoid any 'surprise' headaches the next day.
Maximise your eco alcohol order by organising a cocktail making class or book wine tasting at a sustainable vineyard – try Sedlescombe in Sussex or Hattingley Valley in Hampshire. If cider is more to the bride's taste, Butford's Organics in Herefordshire offer orchard tours and private tastings for groups up to 20.
READ MORE: The Best Hen Party Cocktail Games
8. Use Metal Straws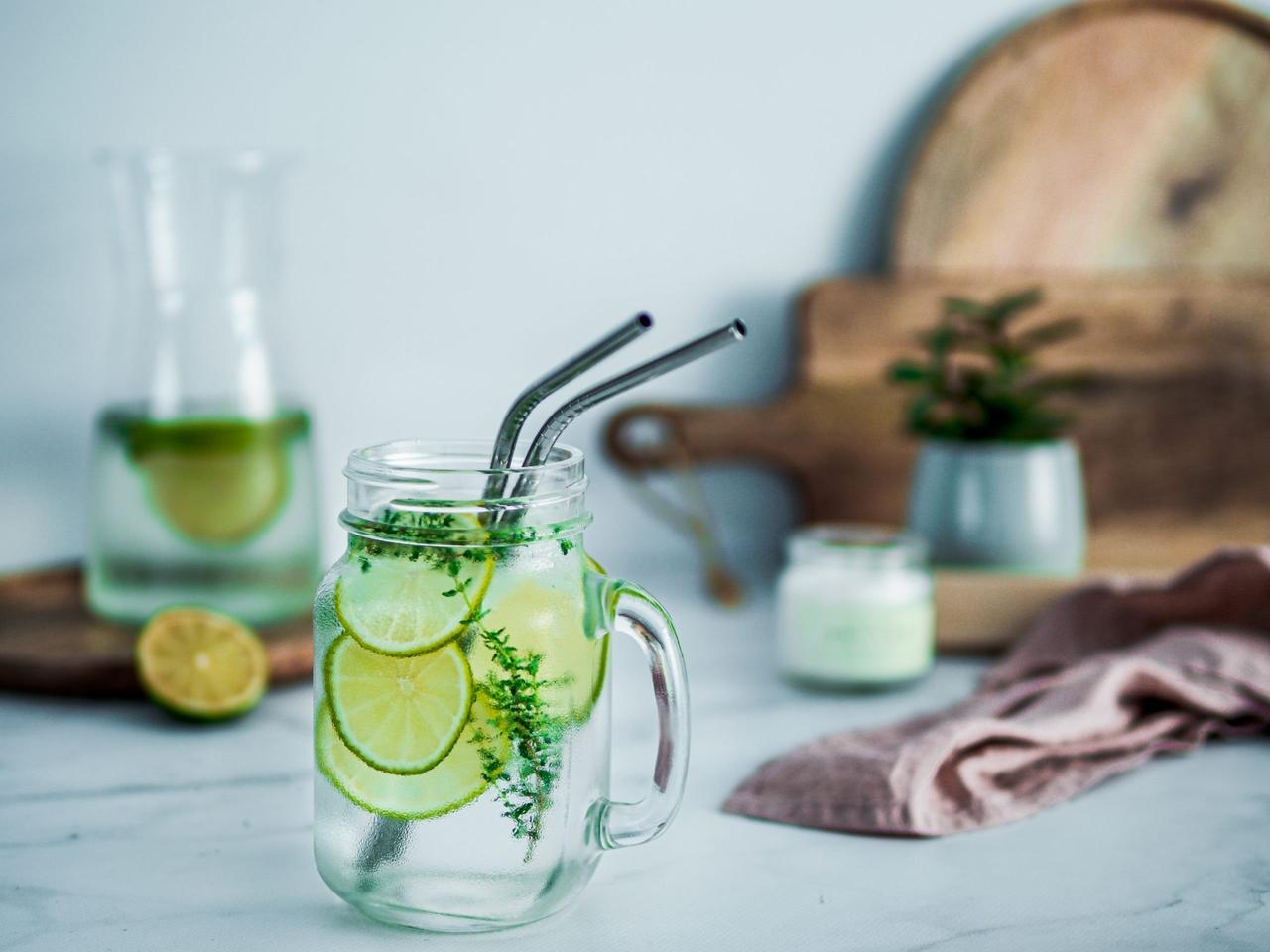 Instead of stashing a slightly predictable plastic penis straw in each hen bag, go for reusable metal straws. We also love bamboo straws for an eco-friendly Hawaiian vibe (served in piña coladas on arrival for extra tiki points) or easy-to-clean rainbow hued silicone straws. Guests are far more likely to hold onto them post-hen than the aforementioned willy themed options that generally end up in the bin.
9. Opt for Paper Hen Bags
Bespoke hen party bags made from recycled and recyclable paper beat plastic or glitter-covered bags, hands down. Try this personalised set of ten brown paper hen bags from Not On The High Street – you could stick it into a scrapbook later as a memento once you've devoured the (sustainable) goods within.
10. Bake Hen Party Gifts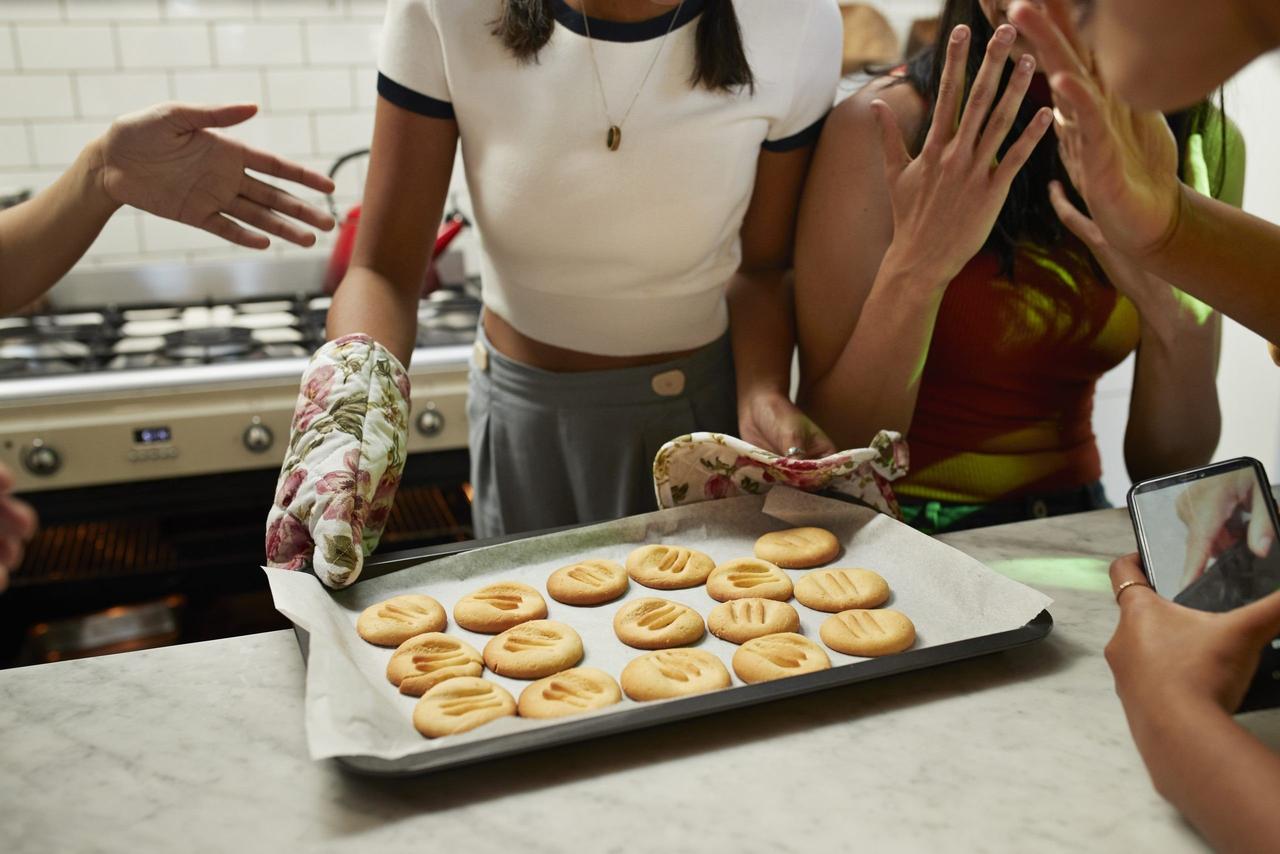 If time and culinary skills allow, consider baking one of the bride's favourite treats (cookies or brownies would be ideal) and popping them in hen bags in the place of plastic wrapped snacks. You'll receive very literal brownie points and possibly save cash in the process too. Any leftovers are perfect for an afternoon tea!
READ MORE: The Best Hen Party Ideas for Small Groups
11. Make Beauty Bits Plastic Free
Thinking of including a beauty treat in hen bags? Consider locally made soaps, plant-based candles and bamboo toothbrushes over plastic alternatives. Multipacks will make the whole business far more affordable than you might think. If you're glamping, compostable wipes will come in handy too.
12. Hydrate Without Harming the Planet
If you've planned an active, outdoorsy hen, personalised reusable water bottles will give everyone a hen do keepsake and keep single-use plastic consumption to a minimum.
13. Seek Out Eco-Friendly Picnic Supplies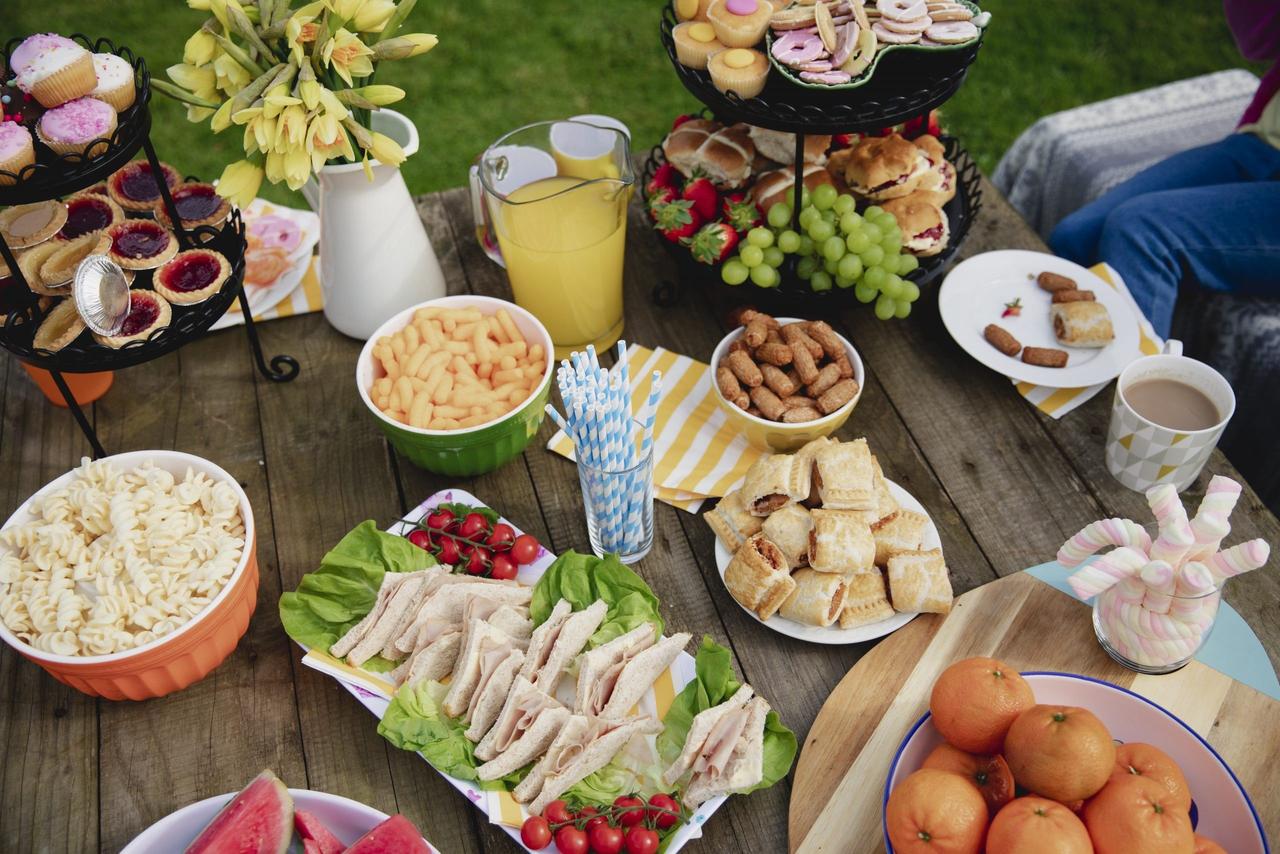 Biodegradable plates, bamboo cutlery and burger boxes made from wheat fibre ensure environmentally friendly barbecues and picnics. Visit Little Cherry for the pick of the bunch.
14. Choose Local Suppliers over Supermarkets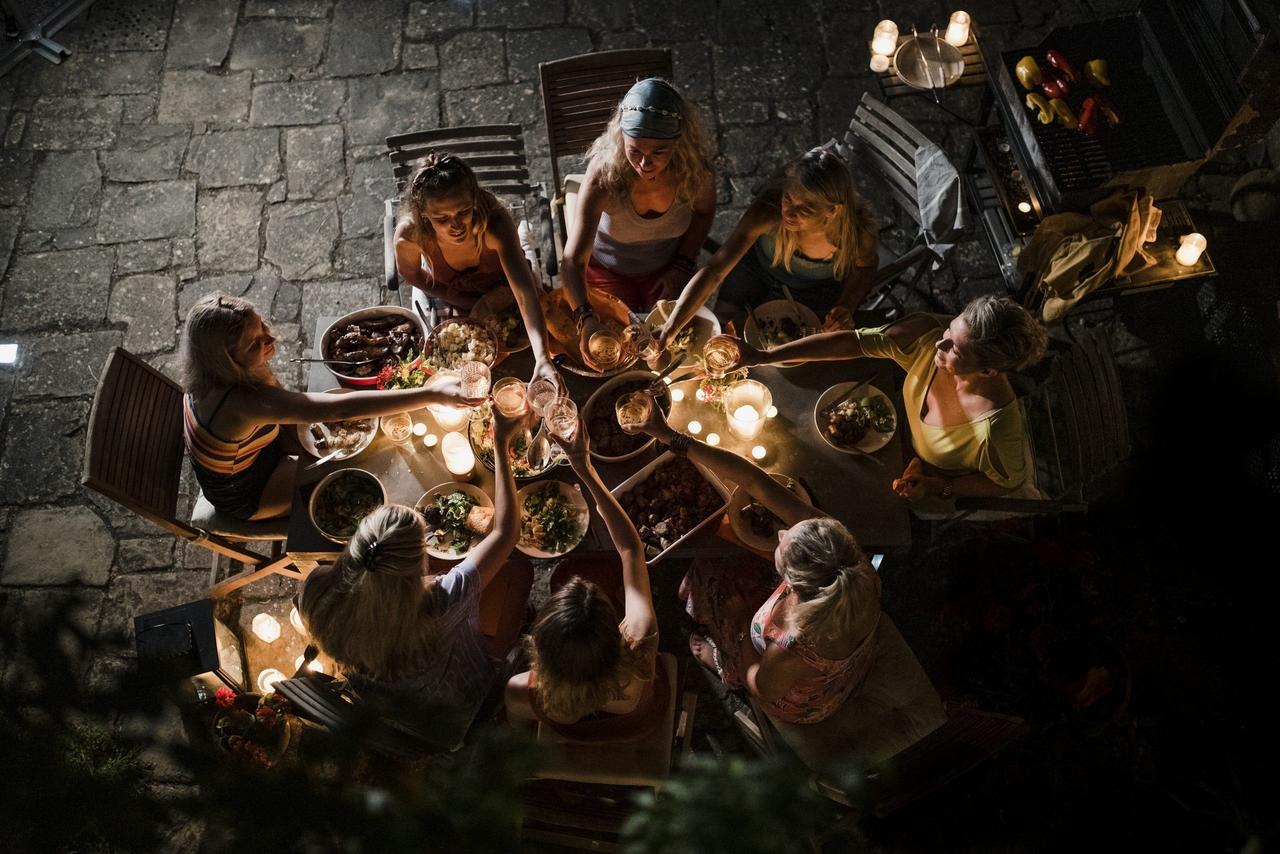 Turn a market visit into a hen activity or order a meal/veg box from a local supplier – it'll be far more satisfying to unpack than any plastic-wrapped supermarket haul and you can feel warm and fuzzy knowing that you're supporting local producers.
15. Decorate with Seasonal Flowers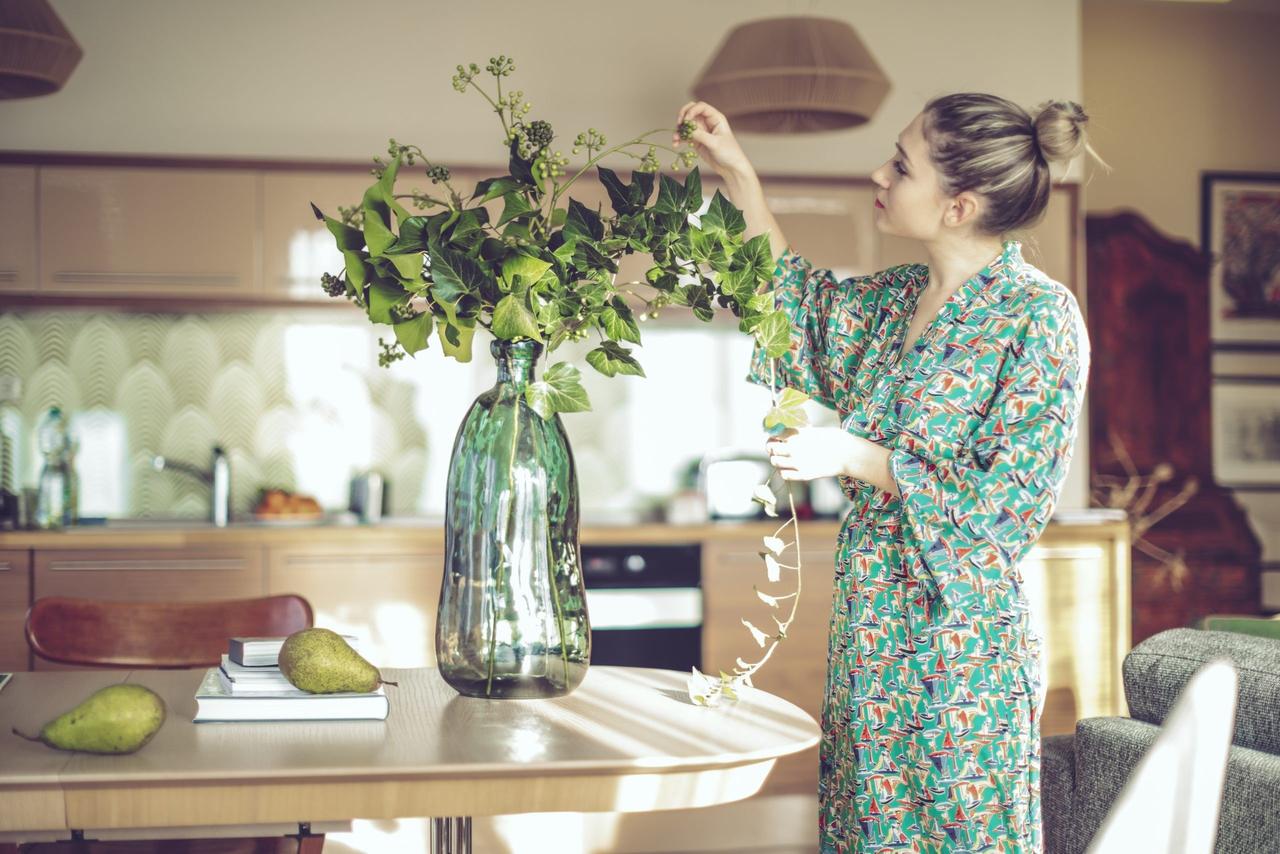 Swap out plastic bunting, banners and confetti for seasonal flowers – they'll add colour, you can take them home afterwards and going for locally grown bulbs and greenery will help you to stick to budget too. If you can head to a flower market before you go to your venue, you'll be able to buy in bulk at near wholesale prices.
16. Encourage Charity Shop Dressing Up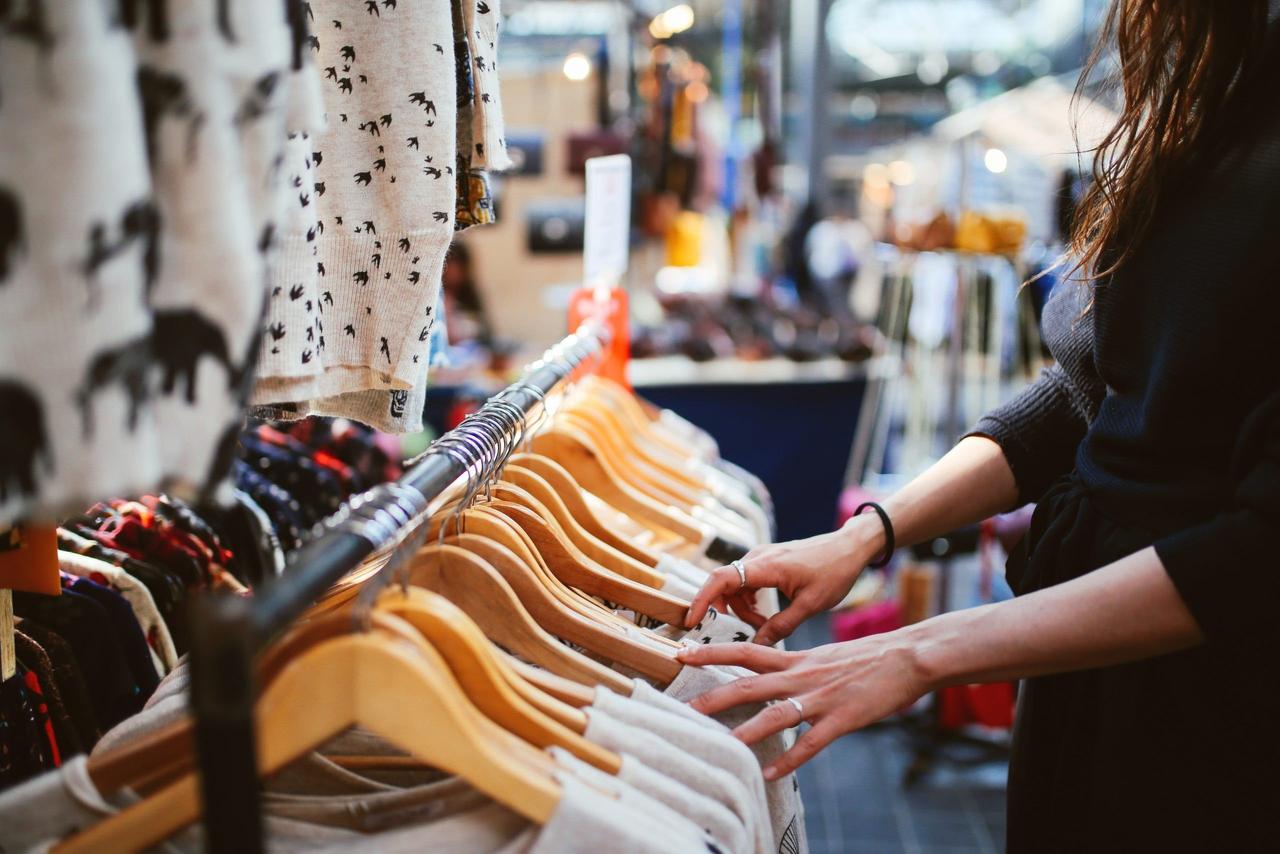 Rather than wrapping the bride in loo roll or buying cheap themed t-shirts, ask guests to put together bits and bobs from their existing wardrobes or visit charity shops to source affordable but still eclectic dressing-up outfits. You mum's 80s leotards might finally see the light of day again.
READ MORE: How To Plan A Hen Party On A Budget
17. Eat at a Low Waste Restaurant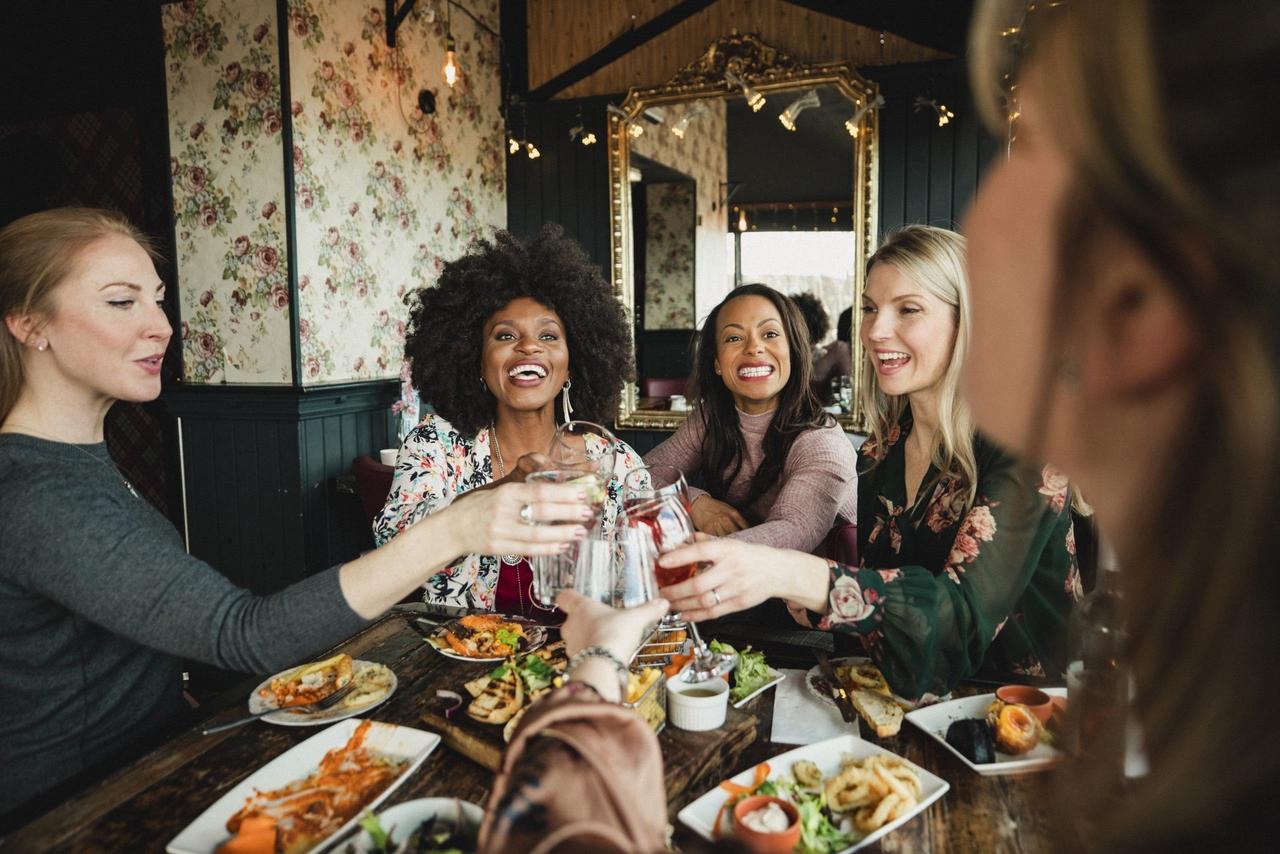 If you're dining out, research low impact eateries in your area – you might be surprised at the number of green options going. London's Silo has a versatile seasonal menu, preserving fresh ingredients by way of pickling so that they last longer and composting all leftovers to ensure that there's never any wastage in the kitchen.
If you're heading to the seaside, Arbor in Bournemouth has one of the most resourceful army of chefs around – they work in a solar-powered kitchen to save energy and never order more food than is required for a single service. Got a weekend in Bristol planned? Stop by the award-winning Poco Tapas Bar to sample morsels made from ingredients produced nearby by small-scale suppliers and rest assured that not a crumb will go to waste – anything leftover is composted and the restaurant is packaging-free.
18. Order an Eco-Cocktail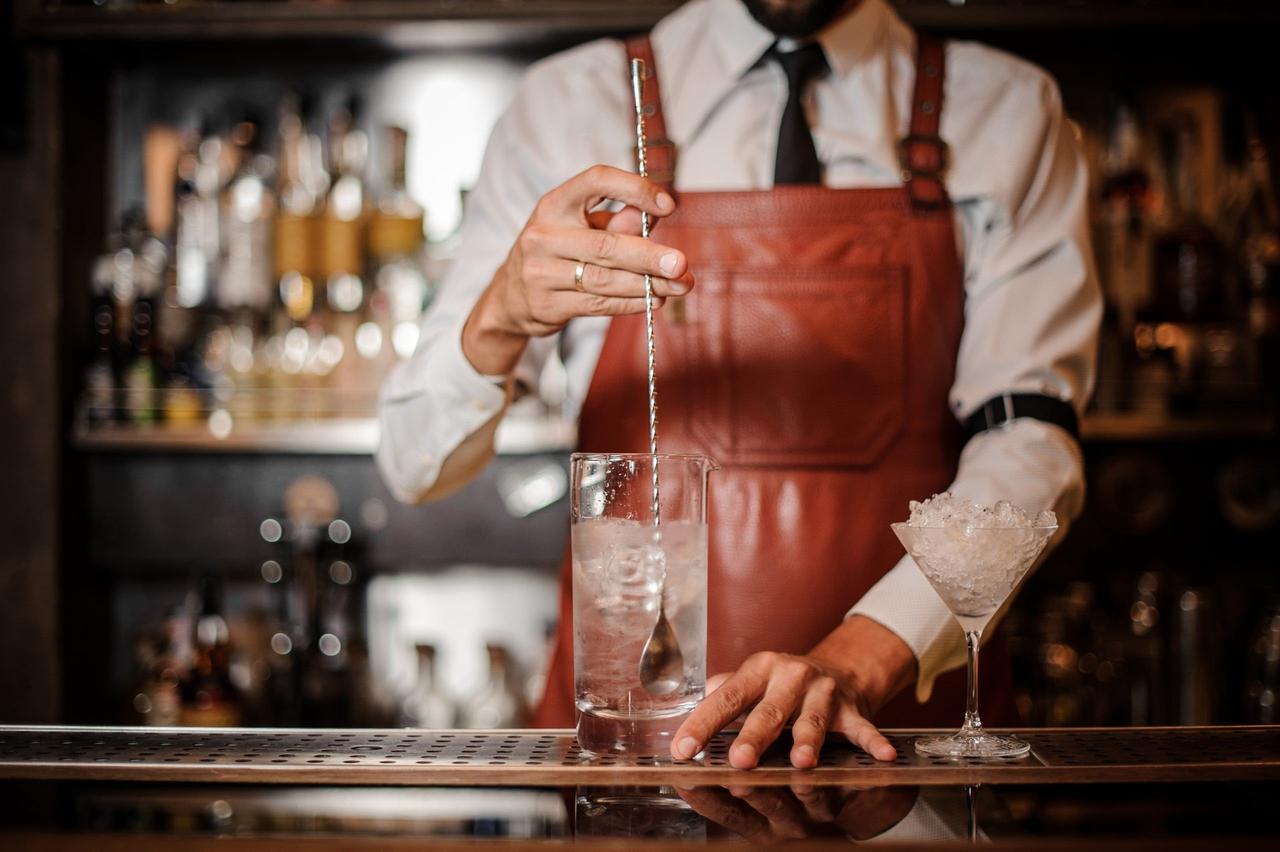 Once you've finished your green feast, move onto 'kind to the planet' cocktails. London's Nightjar serves fantastical creations served with bamboo straws while Midnight Apothecary in Rotherhithe produces cocktails infused with ingredients either foraged locally or grown onsite. Further afield, The Fix in Brighton serves a mean (but environmentally friendly) martini.
19. Embrace Eco Glitter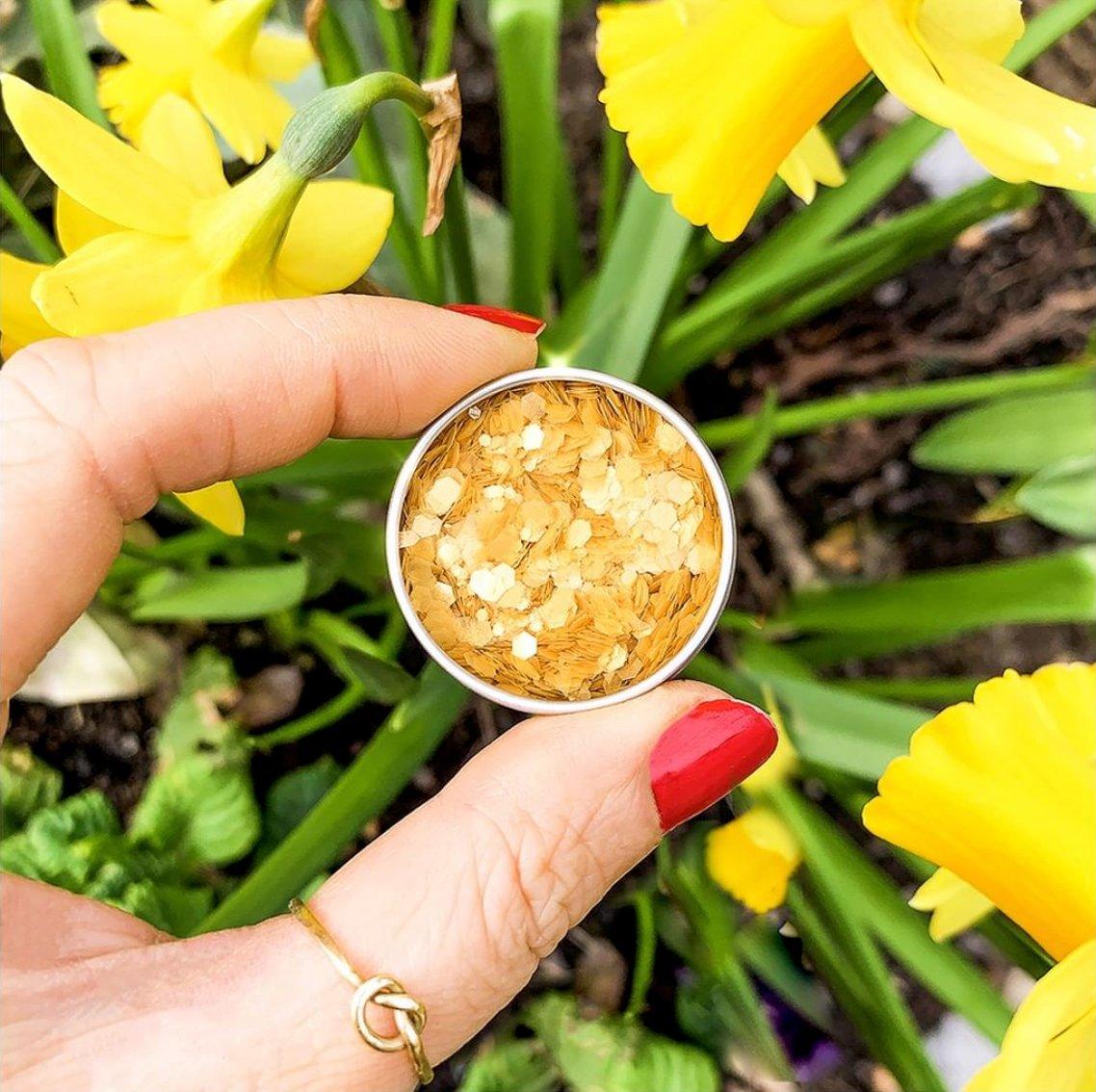 If you've set your heart on a Love Island-style glitter party, swap out those tiny plastic particles for eco glitter. Look for brands such as Eco Stardust or Lottie London, or if you're really pushing the spangled boat out, hire an eco glitter bar for an evening – try Luxe Eco Glitter Bar.
20. Go Digital Wherever You Can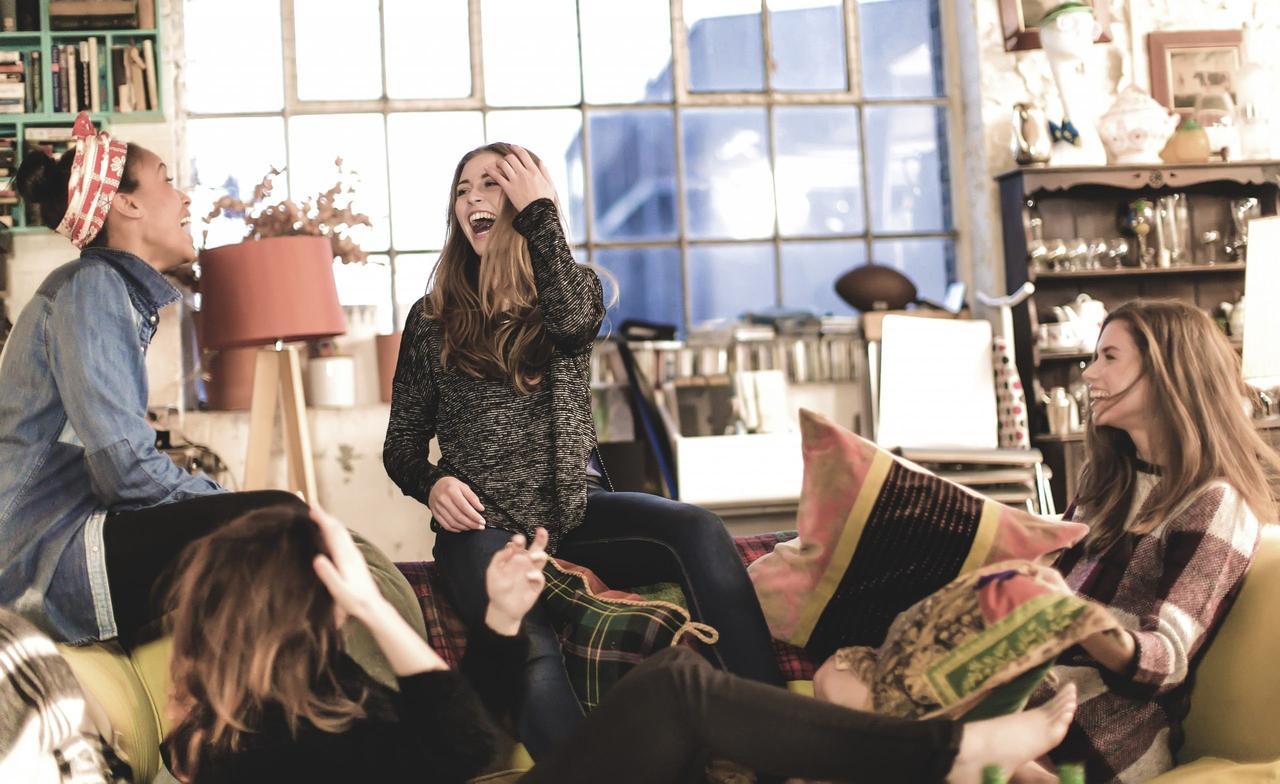 Not just emailed invites, but can you put the questions for the Mr and Mrs quiz onto a tablet rather than print out lots of paper? Play other hen party games like Truth or Dare, Pictionary or Advice for the Bride on recyclable paper/card or reusable wipe down white boards (a teacher friend might have some you can borrow).
Having a hen party in the city to your city to save on travel? Here's the best things to do in London, Manchester and Liverpool.