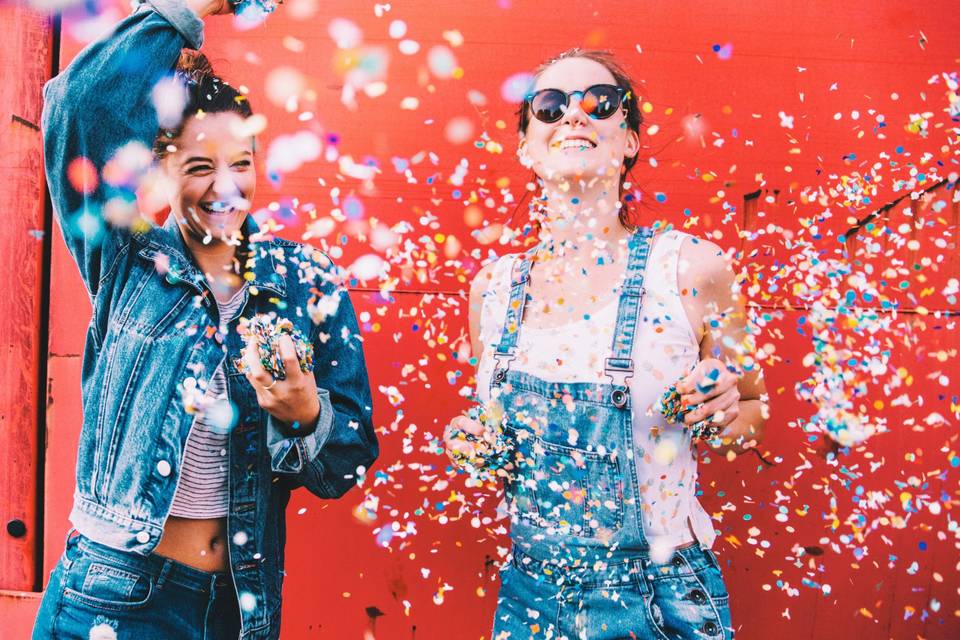 If you're as invested in the particular traits and sensibilities of your star sign as we are, you'll know just how much the zodiac can impact every area of your life – and yes, even your wedding.
In fact, taking your ruling planet and personality traits into account during this milestone actually makes perfect sense for a lot of people. It can help you to identify your priorities, work out how best to start planning, and figure out what you'll actually enjoy, rather than what you think you should want just because it's tradition. And this philosophy doesn't just apply to the big day itself – it's also highly valuable intel for whoever's planning your hen do.
So whether you're just reading for fun or actually want some serious inspo for your last hurrah as a single lady, here's our ultimate guide to the best hen do for every star sign. Did we get yours right?
Aries: March 21 – April 19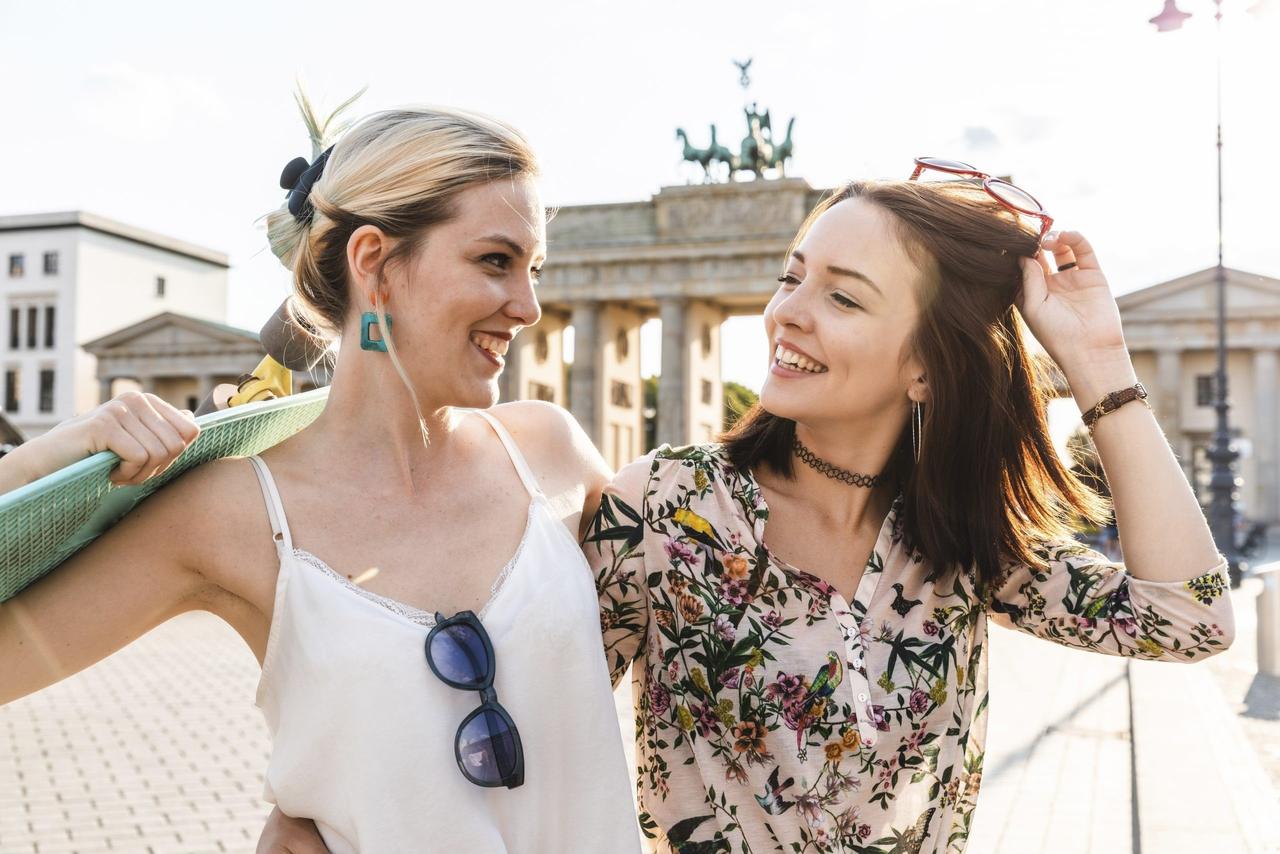 Aries loves to be busy, so whatever type of hen do you end up having, you know that the itinerary will be jam-packed. Passionate, motivated, and natural born leaders, Aries will often end up taking the reins and planning their own hen do, and will want multiple activities, great food and drink, and at least one big night out on the agenda. In fact, they might even have multiple bashes to cater to different groups, allowing them to tick off even more boxes on their dream hen bucket list.
Going Abroad?
A bustling city break is perfect for an Aries, as you love to squeeze every drop out of each trip. We'd suggest somewhere like Berlin, where you can combine a dose of culture, art and history with beer gardens and bar-hopping – the nightlife is positively thriving.
The Ultimate Activity
Aries, we both know that you can be competitive, so play to your strengths with an activity that allows you to win. Axe throwing can easily cater to a big group and will appeal to your determined streak.
Taurus: April 20 – May 20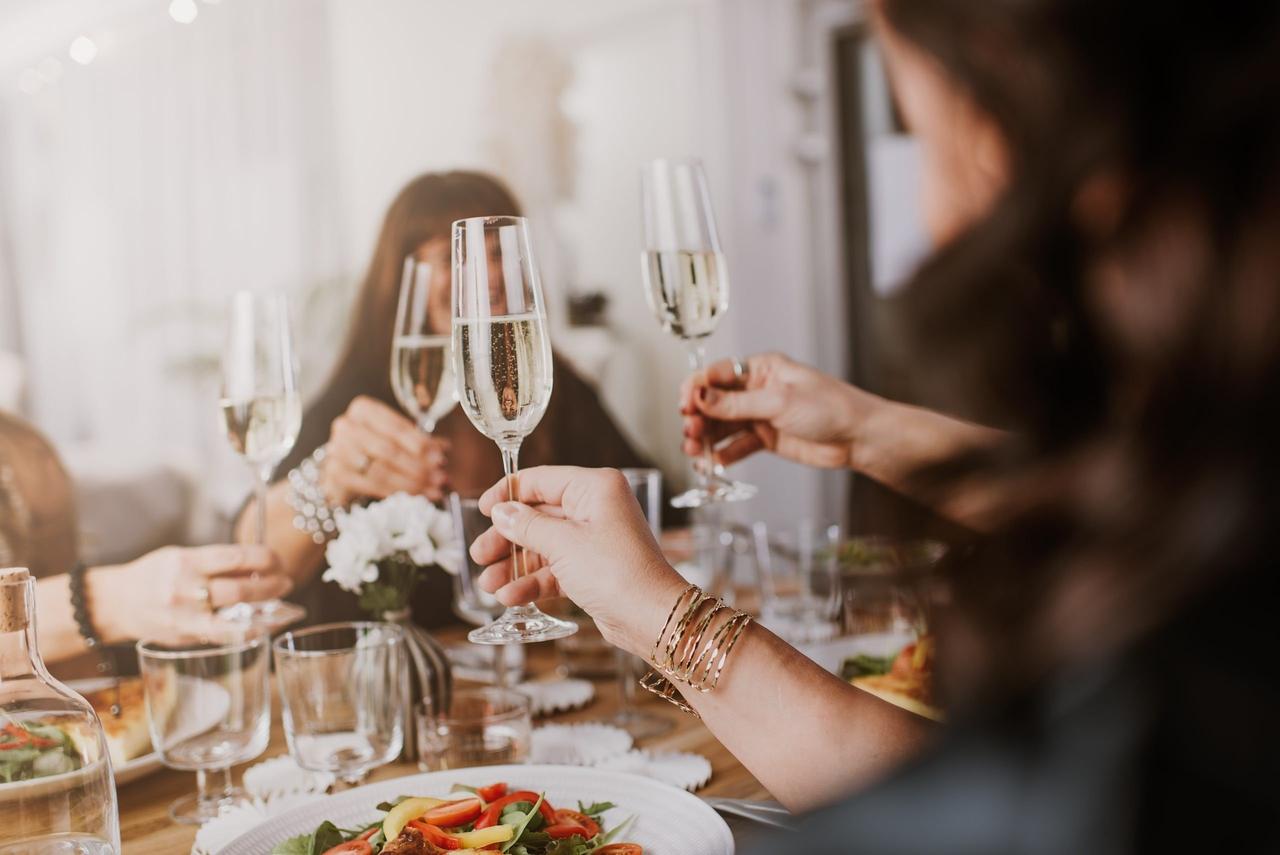 Taureans value intimacy and enjoy luxury, so your perfect hen do would be a) small and b) extravagant – just you and your nearest and dearest enjoying the finer things in life. You like things organised and for everything to look good, so from the invite to the photo ops, everything needs to be curated. Spa breaks or 5-star resorts are much more appealing to you than a wild night on the tiles, and your bridesmaids need to take this into account – no tacky L-plates allowed.
Going Abroad?
You like your home comforts, so if you're going to be taken away from them, it needs to be for something pretty impressive. A visit to romantic Paris (hey, your ruling planet is Venus), where you can stay in a fabulous hotel and eat plenty of patisserie is pretty perfect.
The Ultimate Activity
Taurus are foodies through and through, so a private dining room at the swankiest restaurant in town will definitely impress you. Bonus points if there's a tasting menu, and even more if there's a wine flight.
READ MORE: 57 Fun Hen Party Themes For Every Type Of Bride
Gemini: May 21 – June 20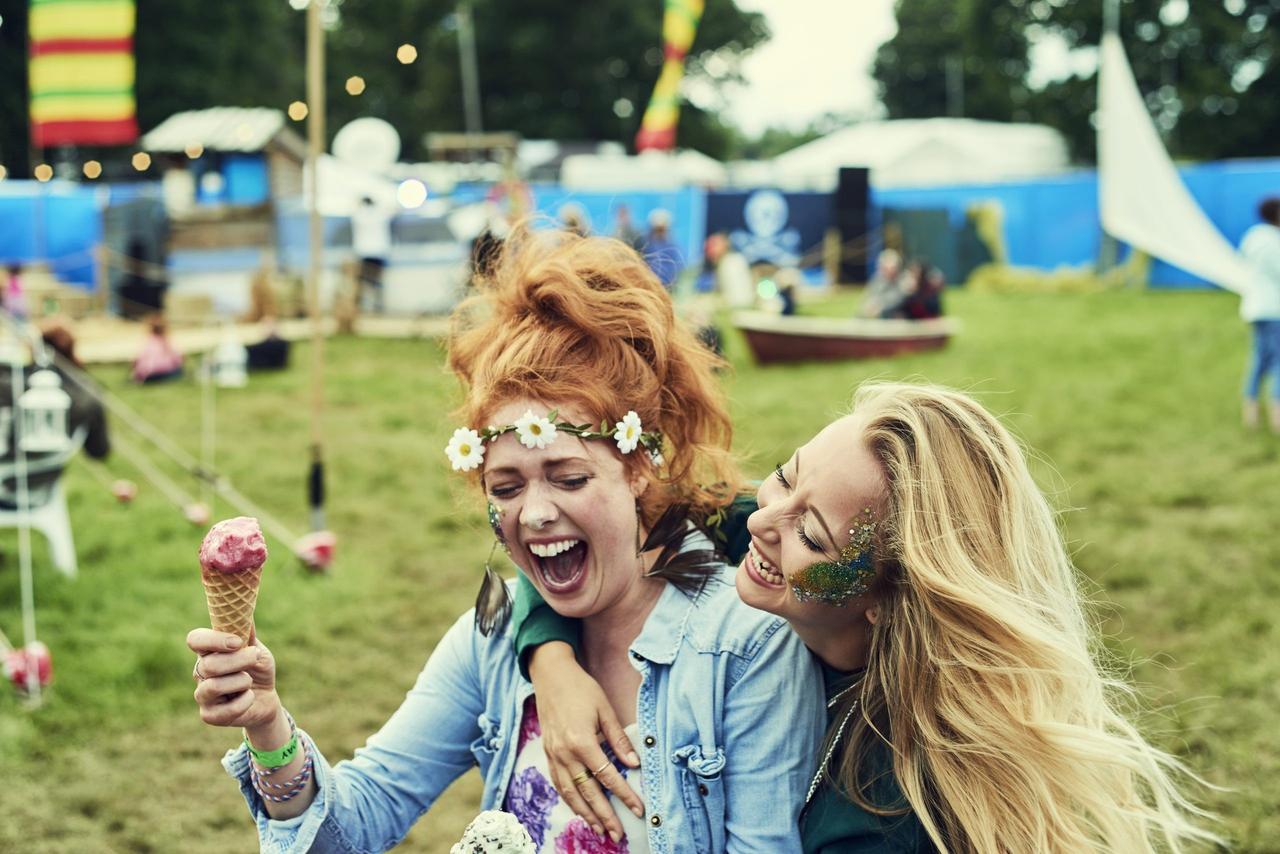 Super sociable Geminis are lively and laugh-a-minute, so you know your hen do will be a rollercoaster of fun. Speaking of, as something of a big kid at heart, you might even enjoy an actual rollercoaster included in the proceedings. You love surprises, so won't want too many clues as to what's going on – as long as you know there's a major party on the cards, you can leave the finer details to your nearest and dearest.
Going Abroad?
Geminis are always game to try new things, so wherever you end up, you'll want it to be somewhere you've never been before. New York City is the place that never sleeps, and neither does your need for constant entertainment, so it could be a match made in heaven.
The Ultimate Activity
Good music, drink flowing, and literally thousands of new people to meet and befriend? Gemini, get thee to a music festival, stat. Or for a slightly lower-key (read: less expensive) alternative, sign everyone up for a night of raucous karaoke.
Cancer: June 21 – July 22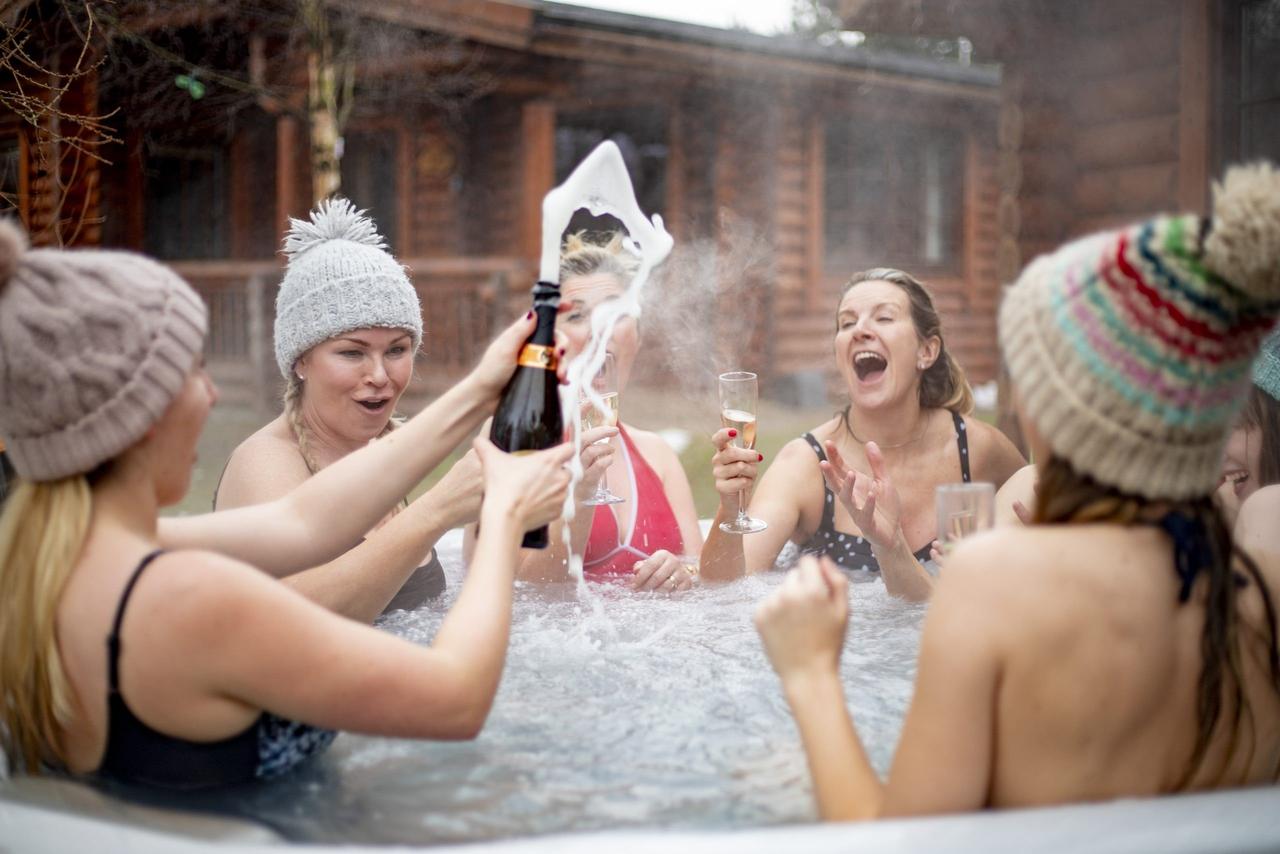 Cancer, you're sensitive and family-focused, and the thing that will mean the most for your hen do is that everyone you love feels included in the celebrations – mums, sisters, aunts, the works. You prioritise loyalty and are a sucker for nostalgia, so will love anything that relates to your history with your guest list: think a slideshow of old photos, the gift of a memory box, or games that tell stories of how you met.
Going Abroad?
Cancers are instinctively drawn to their element, water, so a calming beach break will be right up your street. Indulge your mermaid in Mallorca – it's an increasingly trendy destination where you can float around in dreamy sundresses to your heart's content.
The Ultimate Activity
For an occasion where everyone feels comfortable – you included, Cancer – we'd suggest a night in a cute self-catering cottage, preferably with a hot tub or pool. Everyone will have the chance to chat and bond, with plenty of cocktails on the go.
Leo: July 23 – August 22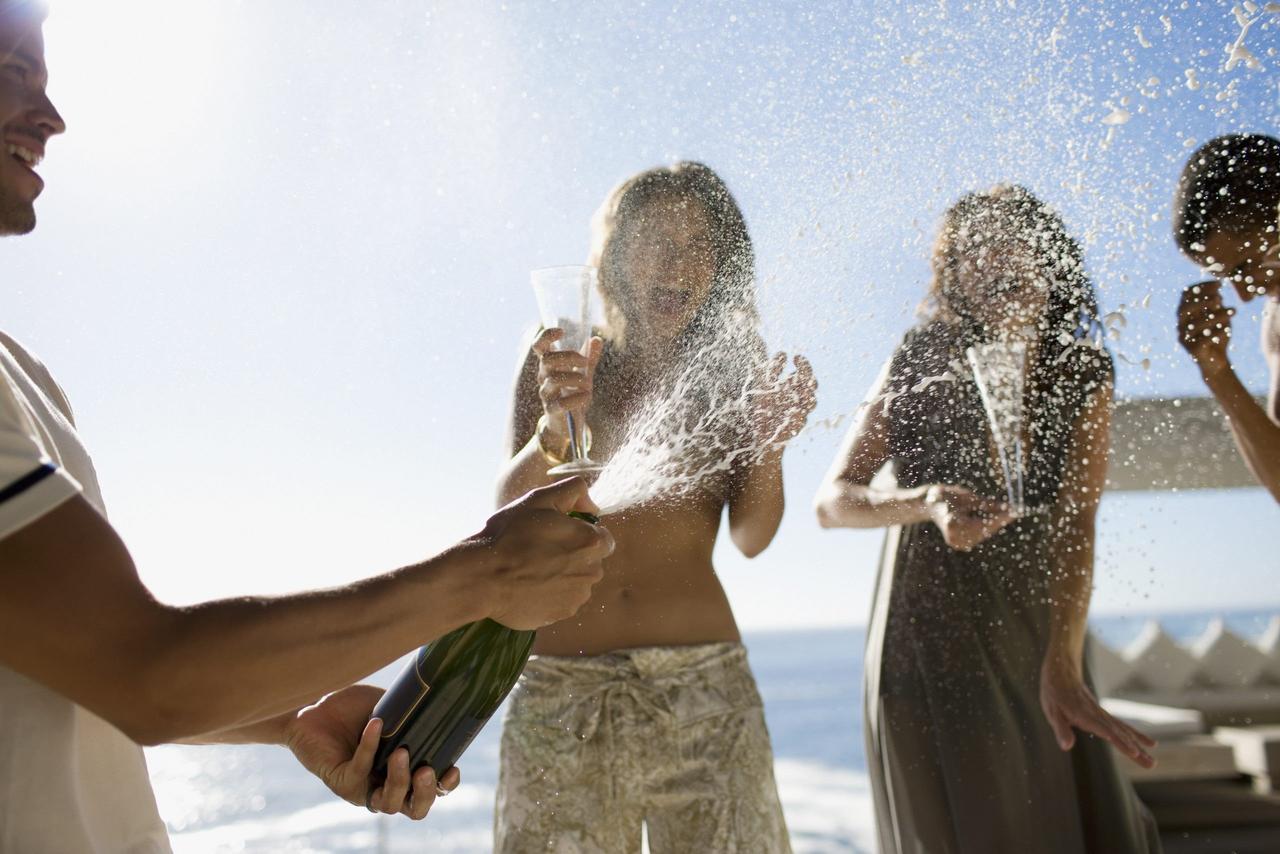 From the dress code to the location, you'll want to be the star of the show at your hen do – we'd highly recommend that everyone else agrees on a colour to wear that won't clash with your spectacular outfit. Confident Leos like to feel like a VIP no matter where they are, so roll out the red carpet and get ready for a glamorous gathering like no other.
Going Abroad?
Dubai has all of the opulence, drama and bottomless brunches a lioness like you could wish for – and as a fire sign, the scorching temperatures are an added bonus. The flight time is only six hours and the time difference a mere three, so it's not as long-haul as you might think, either.
The Ultimate Activity
Round up the troops and rent a boat for a day – and no, we're not talking a canal boat, we're talking a luxe catamaran like the A-list would charter. You'll need a steady supply of champagne, a captain's hat and enough time to get plenty of photos of yourself behind the wheel.
READ MORE: Maid of Honour Duties Explained
Virgo: August 23 – September 22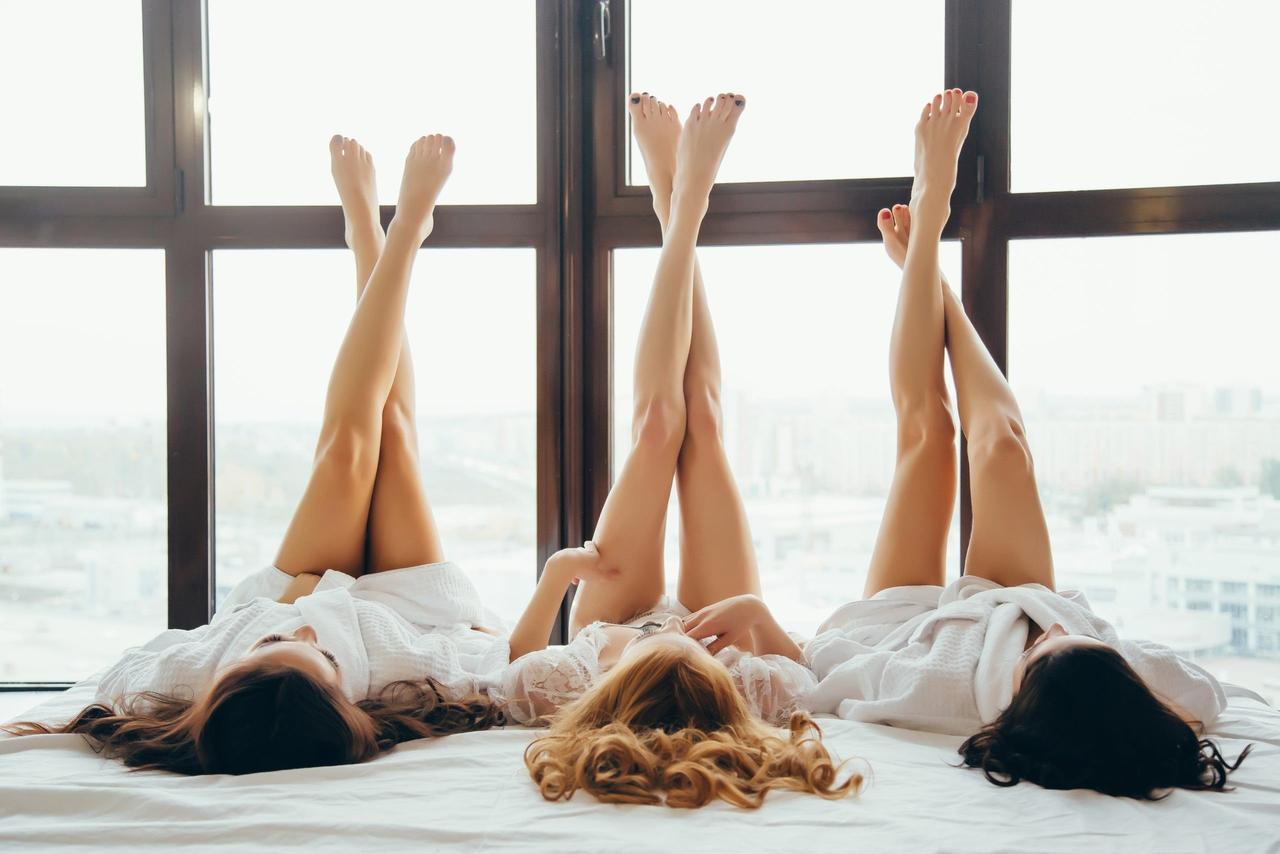 The very notion of a hen do may fill you with dread, modest Virgo, but it's happening, and you will enjoy it, we promise! The key to success for you is usually that you get to be involved in making the plan. As an innate harder worker and, let's be honest, absolute perfectionist, you'll find it hard to give up control completely, so will need to give your input to ensure everything goes smoothly and is up to your standards.
Going Abroad?
Destressing is key for Virgos, so go off the beaten track and discover a slower pace of life away from major tourist hubs. A mountain escape at a spa in Switzerland will be perfect for a little pre-wedding pampering and offers the focus on wellness you crave.
The Ultimate Activity
Virgos are fast learners, so will be thrilled to take any class that adds another string to their already overflowing bow of skills. Our pick? Calligraphy, a mindful task which will allow you to be as precise as you wish, and create something beautiful in the process.
Libra: September 23 – October 22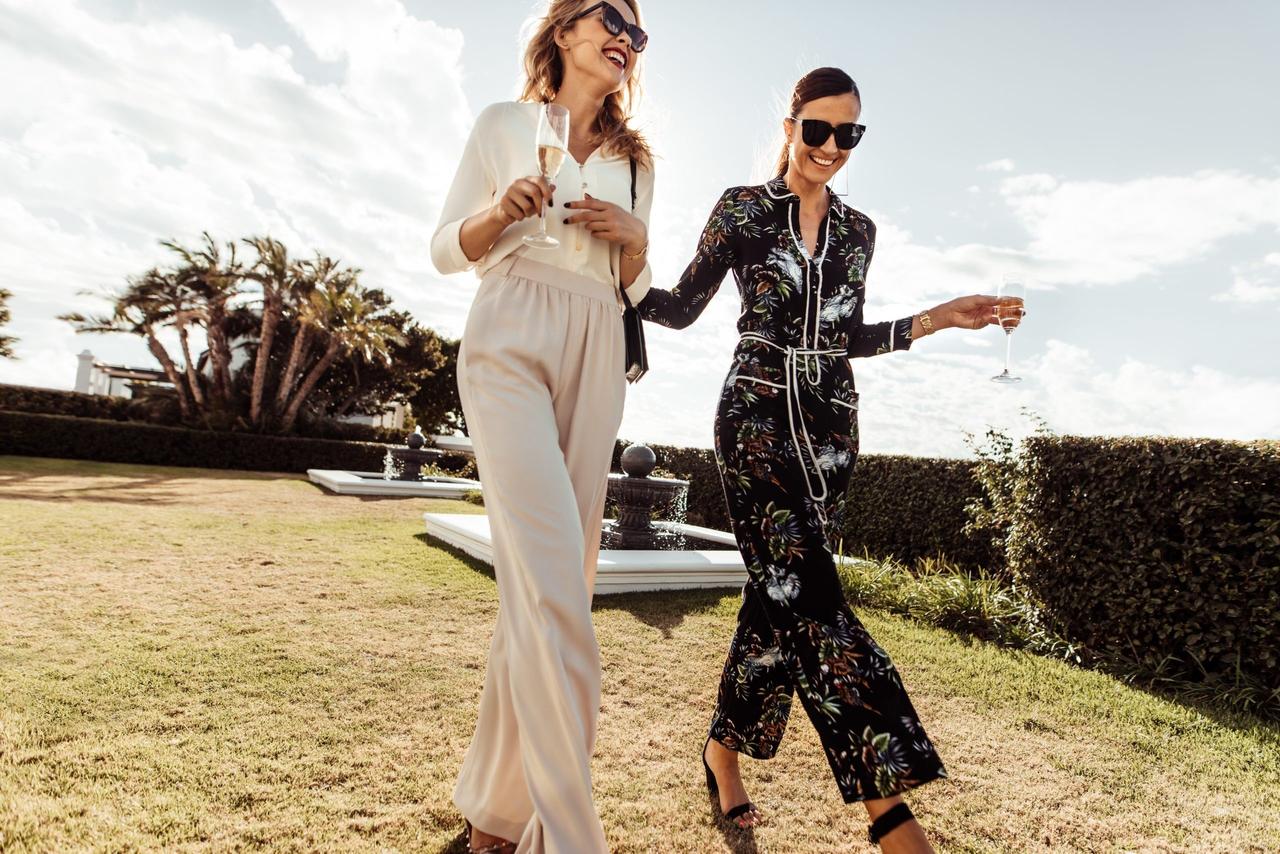 Aesthetic is key for you, Libra. You have an eye for detail that's unrivalled by any other sign, with expensive tastes to match, so your hens have a lot of expectations to live up to. Luckily, you're also super charismatic, so will have plenty of friends who are ready to share the load when it comes to planning. Librans are also very keen on fairness and balance, so you won't like games where certain people have an advantage (particularly if it's not you).
Going Abroad?
To please your arty sensibilities, only the prettiest of cities will do – grab your girls and head to sophisticated Florence, where you can see masterpieces by the likes of Michaelangelo and stuff yourself silly with pasta.
The Ultimate Activity
Impeccable to the last, a little grooming will make any Libra happy. Book a group appointment at the swankiest nail salon in town and get custom manicures. Well, any excuse to take another pic of that engagement ring…
READ MORE: The Ultimate Hen Party Playlist: 100 Songs Guaranteed To Get The Party Started
Scorpio: October 23 – November 21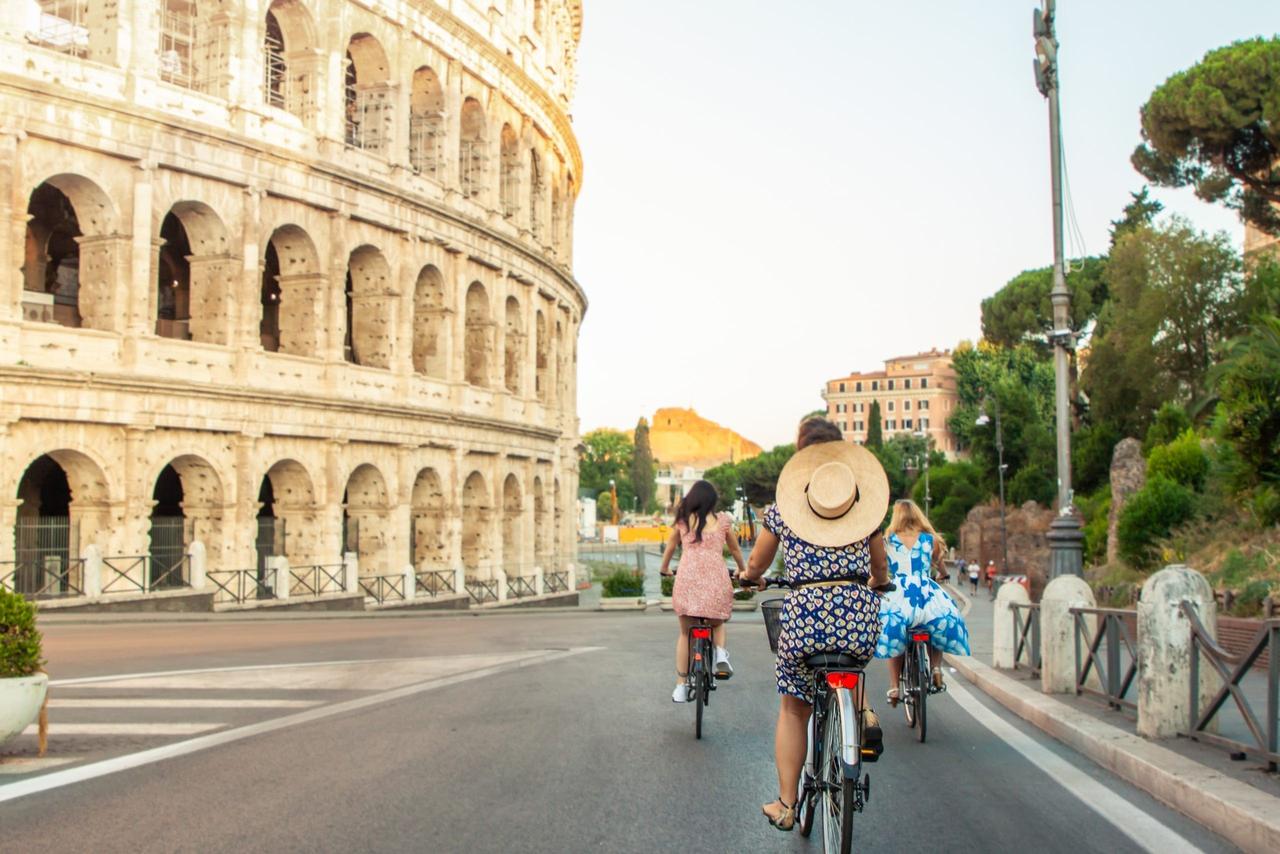 The most mysterious sign on the zodiac, Scorpios are tough nuts to crack, but it's worth it if you can break through – you love deeply and intensely, and want the utmost commitment in any relationship, friendships included. You probably have an incredibly close girl gang to celebrate with, but someone who's often drawn to the darker side of life, you won't want a typical drinks and dancing affair…
Going Abroad?
Scorpios are really physical people, so you need something that will get your adrenaline pumping and allows you to explore unchartered territory. Brasov in Romania is a fab lesser-trodden pick where you can take in weird and wonderful sights like mud volcanoes, or even organise a day trip to see Bran Castle in Transylvania.
The Ultimate Activity
Strategy plays to your strengths, so you're bound to lead your hens to victory in an escape room – the more alternative the theme, the better. As a sexually-driven sign, you'd also excel in a pole dancing class.
Sagittarius: November 22 – December 21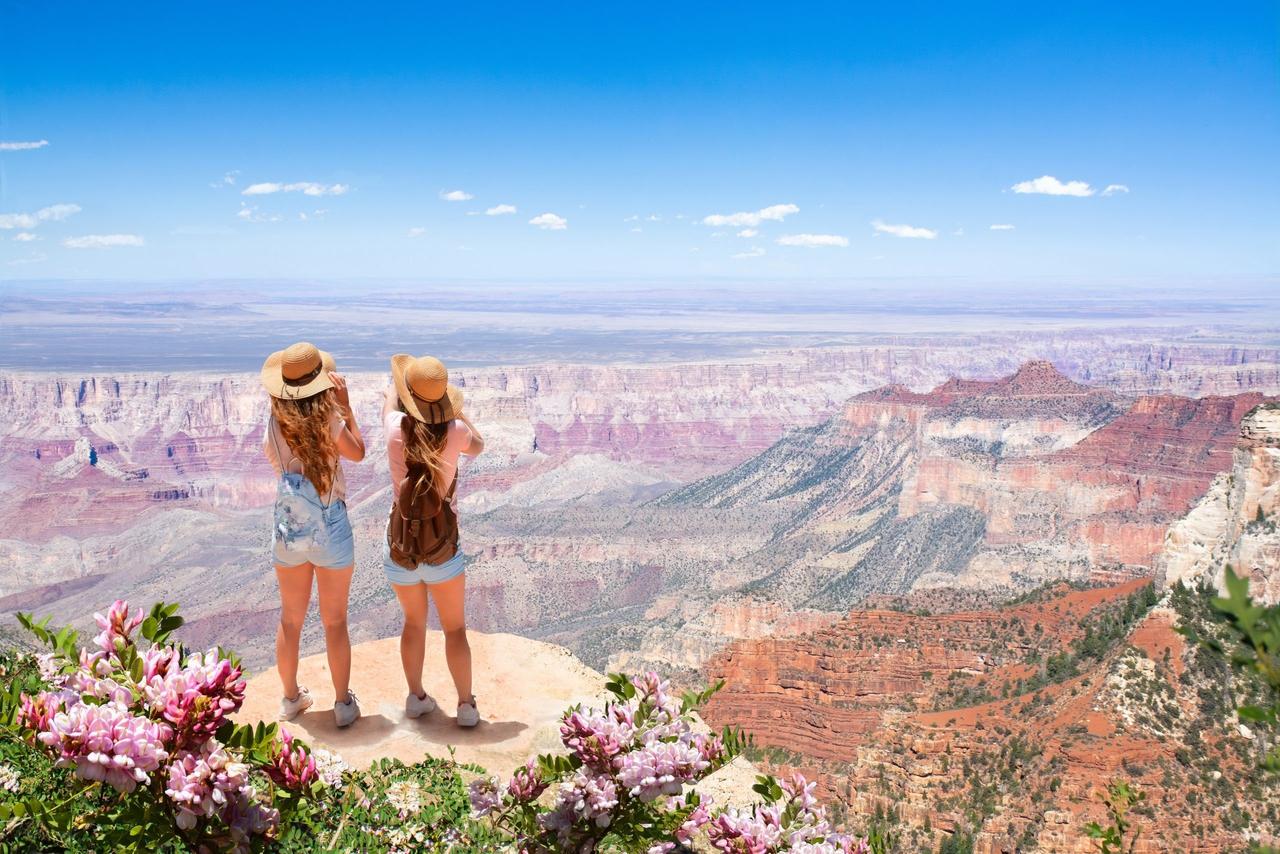 Your energy and enthusiasm know no bounds, and you don't mind things a little rough and ready, so a wild, high-octane hen do is right up a Sagittarius' street. Your hens will need to keep up with your sense of adventure and come up with ideas that will keep you amused – the words 'chilled' and 'out' are definitely not in your fire sign vocabulary.
Going Abroad?
Vegas, baby – you'll be captivated by the bright lights and crazy shows of the strip, but you can also indulge your outdoorsy side with a road trip to the Grand Canyon and Hoover Dam. It's the best of both worlds for your specific needs. Just try not to come back with a Hangover-style face tattoo.
The Ultimate Activity
Is it too cliché to say archery? We think not – a Sagittarius loves spending time outside, and as you massively value your independence, you'll probably prefer this solo activity to a team sport where you have to collaborate.
Capricorn: December 22 – January 19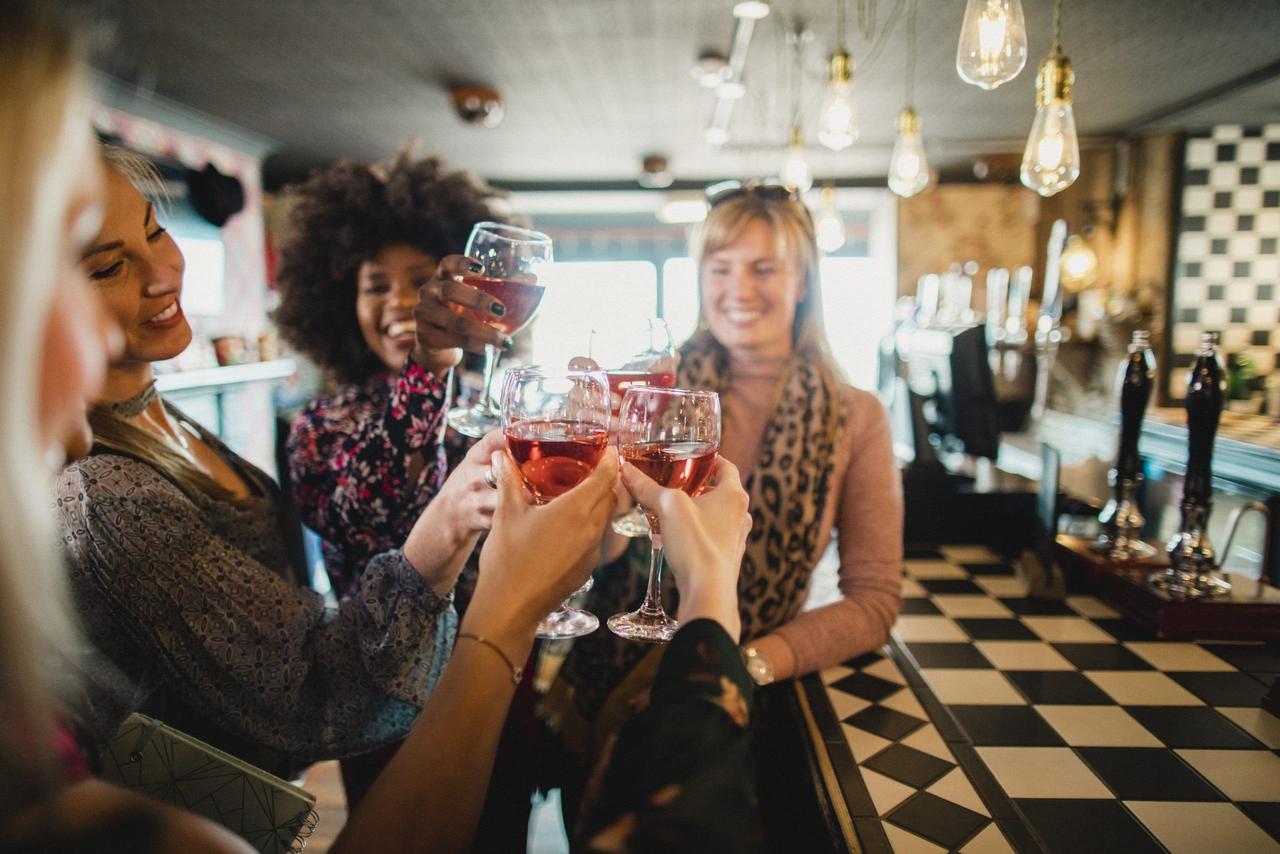 Sensible, practical Christmas babies, Capricorns, you're a grounded earth sign through and through. Your hen do is an ideal opportunity to let loose, but that doesn't always come naturally to you. Including some element of self-improvement or tradition will add a sense of much-needed value to the celebrations. You'll be realistic about budget and what you can get for it, so if your gang pull out all the stops, it'll really wow you.
Going Abroad?
You prioritise heritage, so if your family is from another country, you'd love to take a trip to retrace your origins. Failing that, a destination that's known for its culture and history will make you happy – affordable Prague offers a brilliant balance of past to discover and present to enjoy.
The Ultimate Activity
A hands-on wine tasting will provide education and fun in equal measure, and the more glasses you sip, the more you'll let your hair down. You can take your newfound knowledge with you when choosing drinks for the wedding, too.
READ MORE: The Best Hen Party Games For You And Your Girls
Aquarius: January 20 – February 18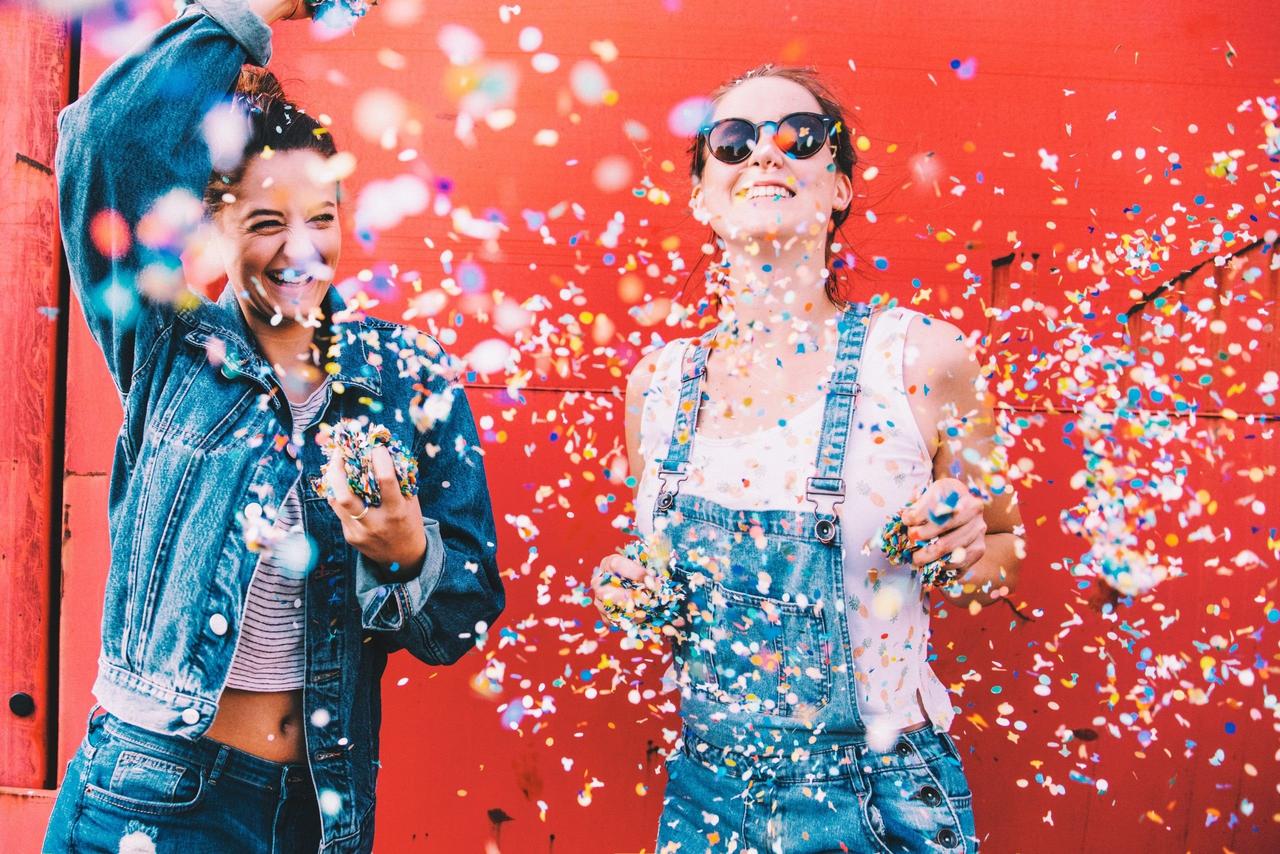 Clever, curious and quirky, but definitely not ruled by your emotions, Aquarian brides suit a hen do that's unique and absolutely not too sappy (leave the heartstring-tugging games at home, hens). This doesn't mean you're not kind or thoughtful, Aquarius – in fact, you're one of the most generous and big-hearted signs on the chart. You just don't need to wear that heart on your sleeve at all times.
Going Abroad?
Originality is the name of the game here, so don't Google 'top 10 cities to visit' and expect to sweep an Aquarius off their feet. A more unusual destination like Helsinki in Finland would offer a wealth of one-of-a-kind experiences and is also impressively eco-friendly, another key factor for most Aquarians.
The Ultimate Activity
Think outside of the box with a circus skills session; from simple tricks like juggling and hula-hooping to stilt-walking, tightrope walking and even a trapeze. You are an air sign, so why not spend your hen do, well, flying through it?
Pisces: February 19 – March 20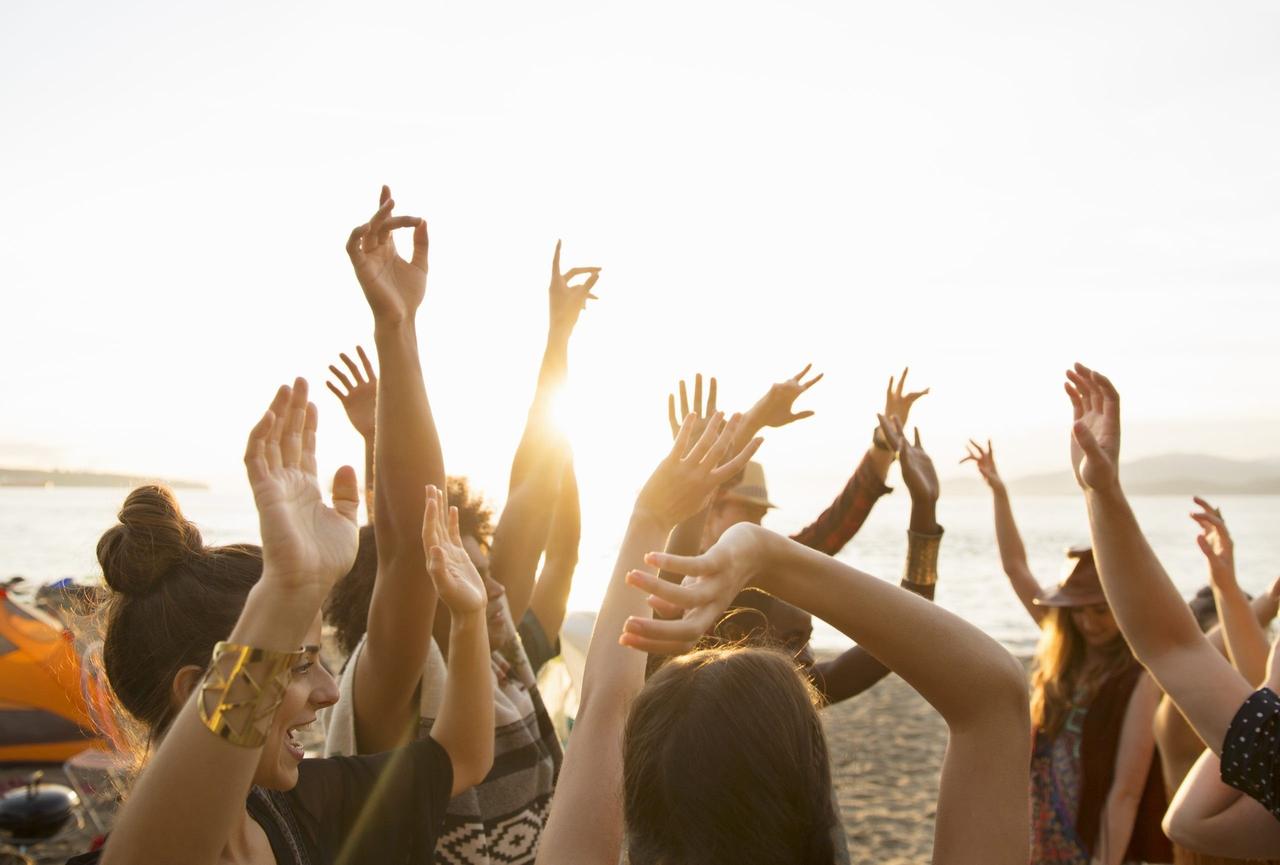 Pisces has big dreams, and even bigger feelings – as a delicate, intuitive water sign, you're rather prone to tears, but on your hen do they should be happy ones! You're typically very creative, and your 'maids would do well to make your party feel magical and imaginative wherever they possibly can. Pinterest boards at the ready…
Going Abroad?
It's got to be beachy for you, Pisces – anywhere you can paddle in the waves will make you feel totally at peace. The blue hues of Santorini will soothe your soul instantly; plus, it really does look like something out of a fairy tale.
The Ultimate Activity
Pisces certainly aren't afraid of the spiritual, and if you're already looking to astrology for ideas, a tarot reading for you and your nearest and dearest could be a mystical night to remember. If all goes to plan, you'll have a long, happy marriage in your cards.
Whatever hen you plan, there's one game you have to play! Here's our ultimate list of Mr & Mrs quiz questions.