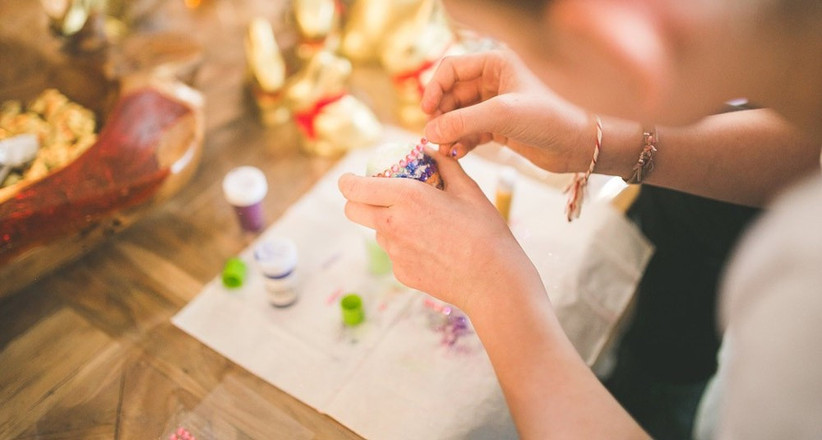 Not every bride wants an all-out Disney hen party with 50 girlfriends there, sometimes it's nice to embrace the ones closest to you and have a hen party for a smaller group.
The emotional stages of planning a hen party will be cut down by a mile with less girls in the group and we guarantee you these ideas will have you talking about your hen party for years and years to come!
DIY Hen Do
If you're having a DIY wedding, why not use your hen do as a chance to get some serious DIY bunting made or even try and create some gorgeous wedding centrepieces? This is way better suited to a small group of girls and it's definitely a hen do you can do at home. All you need is some bottles of Prosecco and some crafty hands and you'll be good to go.
READ MORE: Planning a Hen Do on a Budget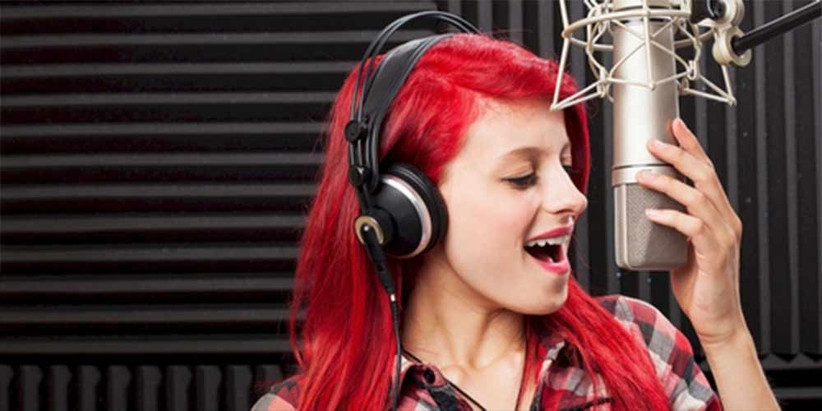 Record a Song
If you and your girls love getting your Beyoncé on with the karaoke machine, you'll love Freedom's X Factor Experience hen party. You and your girls will get to feel like total pop stars for the say and record all of your favourite songs onto a CD which you each get a copy of afterwards. There are over 9,000 backing tracks to choose from and we guarantee you will just love making your own 'Hen Do Album' – it's every woman's dream.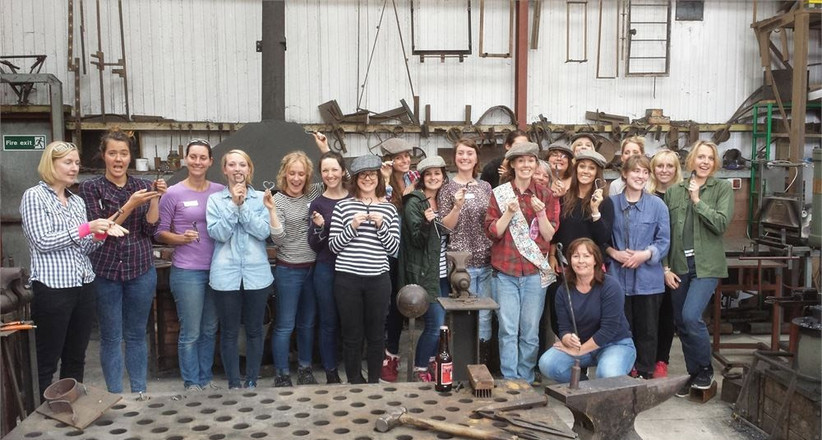 Jewellery Making
All girls love jewellery and that's why we think jewellery making is a great hen do idea for smaller groups. Oldfield Forge in Herefordshire provide the perfect experience where you and your hens can create a lasting momento and they even offer customised hoodies or t-shirts if you don't want to source your own hen party t-shirts.

Escape Room Activity
Are you part of a girl group who loves solving problems, trying new things and being challenged? If so, Escape Room could be the ideal hen do for you all. The activity lasts around 90 minutes and will push your mind to its limits as you try to escape a locked room before the time ends. You and your team will be faced with brain teasers, puzzles and challenges that you have to overcome using clues within the room. With a variety of different room themes in a multitude of locations, there is literally no excuse not to try this totally unusual hen party idea.

Salsa Dancing
Spice up your hen party plans with a sexy salsa dancing class. The class lasts for up to two hours and will be great fun for you and your girls. It's something that not only you and your girls will love, but you can bring along your mum, nan and other family members to join the fun as well. It's also great exercise and will have you all totally prepared with the best passion-filled moves in preparation for the dance floor antics on the wedding day.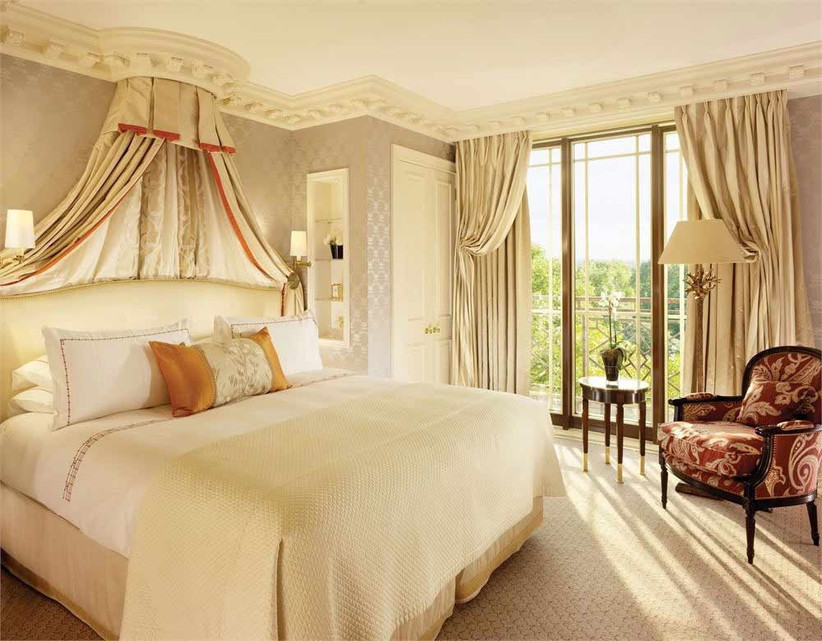 Fancy Hotel Stay
The plus side of having a smaller hen party group is that it's so much easier to arrange fancy things, and one of those fancy things is a luxurious hotel stay. We see this idea as a mini-moon getaway but for you and the girls pre-wedding. It's a classy hen party idea that can be combined with a delicious dinner and lots of wine. You can pick a location that is close to your heart or just somewhere you've always wanted to go.

Image Credit: The Dorchester Hotel
Mobile Spa
Ladies who love the relaxation of being pampered and primed to perfection will jump for joy when they find out you're having a mobile spa hen party. This entails a fully qualified beauty therapist coming to a location of your choice and carrying out a pamper session for you all. Whether it's in the comfort of your own home, or in a fancy hotel somewhere plush, the spa really is mobile and will come to wherever you are.
Chocolate Making
Every girl loves chocolate (well most of them) and making your own can be barrels of fun. This chocolate making kit enables you to concoct the most delicious chocolate with all the ingredients of your choice from the comfort of your own home, or an advised venue. The company deliver the kit to you with everything you need to create some seriously sweet treats.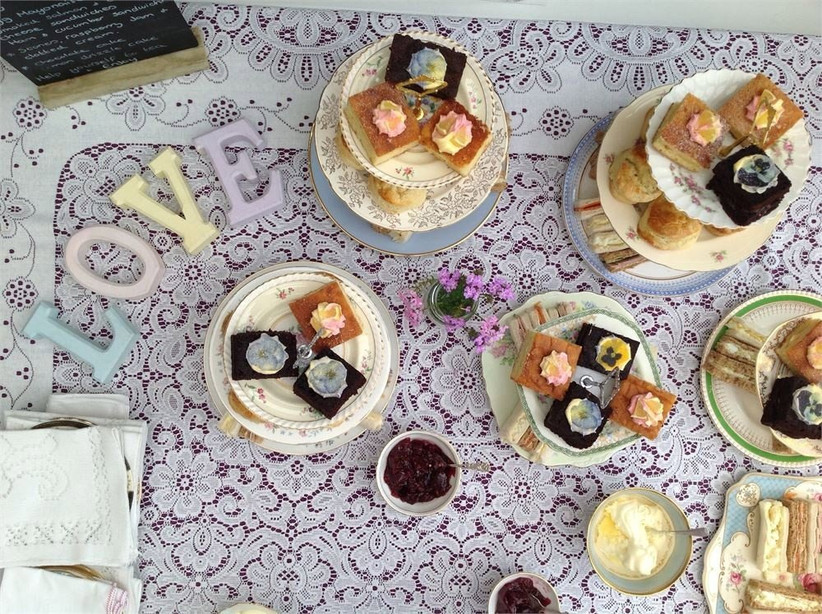 Afternoon Tea
Afternoon tea hen parties are a cute idea for the brides who don't want a night full of willy straws and L plates (not that we have anything against that!) and it's guaranteed to impress the girls. There are plenty of different afternoon tea styles that you can opt for and smaller groups will appreciate this sort of thing a lot more.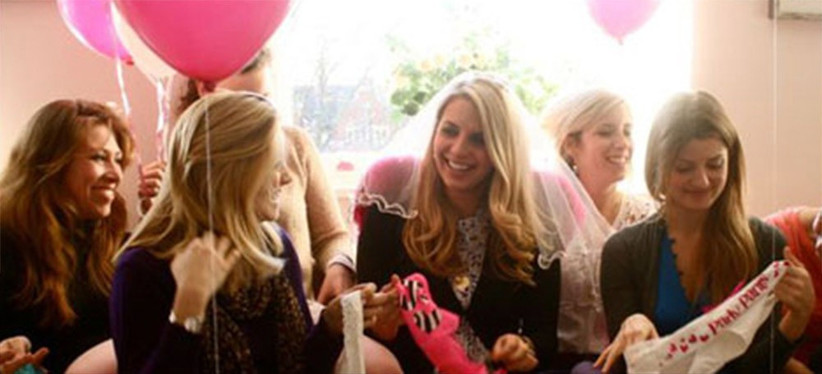 Image Credit: Laura's Travelling Teapot
Pimp Your Pants
For a fun and unique hen party for you and your friends, making your own knickers could be a really interesting activity. Pimp Your Pants allows hen parties to have a full two hour lesson where they can create and decorate their own bespoke briefs in a 'naughty but nice' workshop. Brides who want a hen party full of laughs and girly banter need to look into this!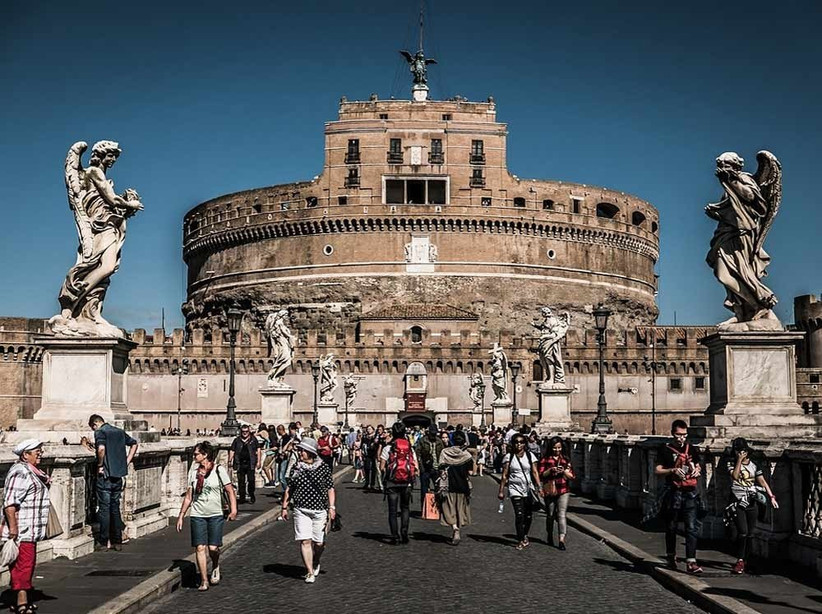 City Break
Similar to the hotel stay, but on a bigger scale, a city break hen party is a seriously cool way to celebrate your upcoming marriage. You can even venture into the wonders of Europe destinations and do a weekend in Berlin, Rome or another city that takes your fancy. The ultimate girl's weekend away is a totally amazing hen party idea.

Mobile Cocktails
There is nothing better than drinking a few plush cocktails with your best girls and this Mobile Cocktail Service will come to your home ready with a bar, drinks and a cocktail making session experience that will blow your mind. The masterclass is conducted by an expert mixologist who comes prepared with all of the ingredients. Make sure you check out our amazing Disney Wedding Cocktails for some inspiration and ideas!

Create Your Own Perfume
Whether it's a sweet scent or a sharp sophisticated odour, creating your own perfume is some thing that every woman should experience and what better occasion to take up the opportunity than on a hen do? Perfume Creation gives you the change to get taught all about the creation of perfume and different scents and leave with your own personalised unique fragrance which has been blended and named totally by you. What will your wedding scent be?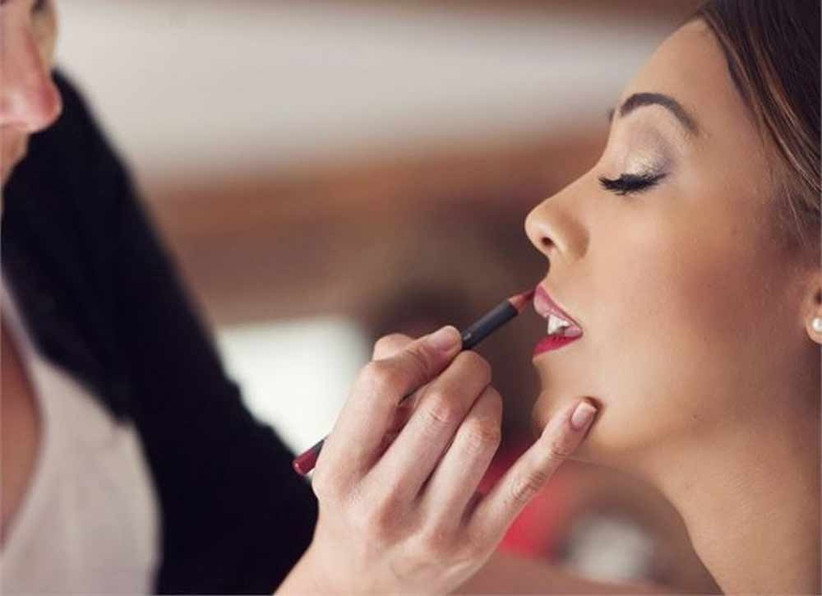 Makeup Master Class
If you and your girls want to improve on your wedding contouring skills and learn how to ace your makeup, why not hire a makeup artist to come and do a master class for you all. You could even ask your wedding makeup artist to do the job and could tie it in with choosing your final wedding day look. By the end of the session you'll have incredible makeup and can celebrate with some drinks out on the town with your brand new faces.

Image Credit: Makeup By Elisa
Great Gatsby Photo Shoot
Did Leonardo DiCaprio's performance have you dreaming of that wonderful era and wishing you could re-create it? Well say hello to dreams coming true because this Great Gatsby photo shoot does exactly that. You will have a professional photographer on the set of an amazing photographic studio to make sure the results are second to none and can even make this experience into a Hag Do with your other half involved as well. The pictures of you all dressed up as gangsters and molls will give you long lasting memories of a truly great day and experience.
Whatever your amazing hen do plan is, make sure you have at least one of our amazing hen party sashes packed and ready to rock on the day or night!