17 Amazing Wedding Ring Photographs You Must Have On Your Wedding Day
You will be over the moon with your wedding photographs after including these stunning shots.
We have included third party products to help you navigate and enjoy life's biggest moments. Purchases made through links on this page may earn us a commission.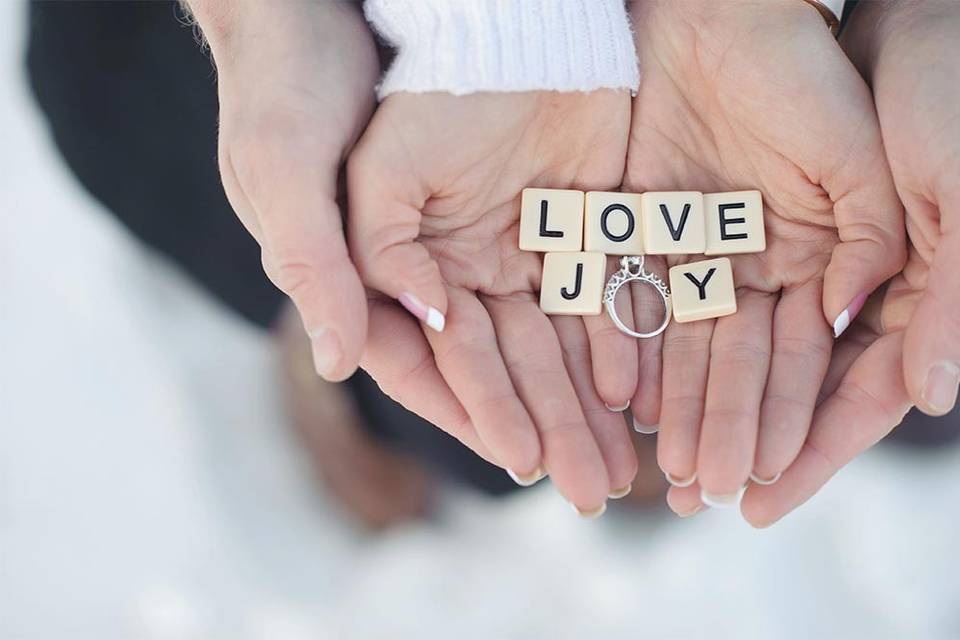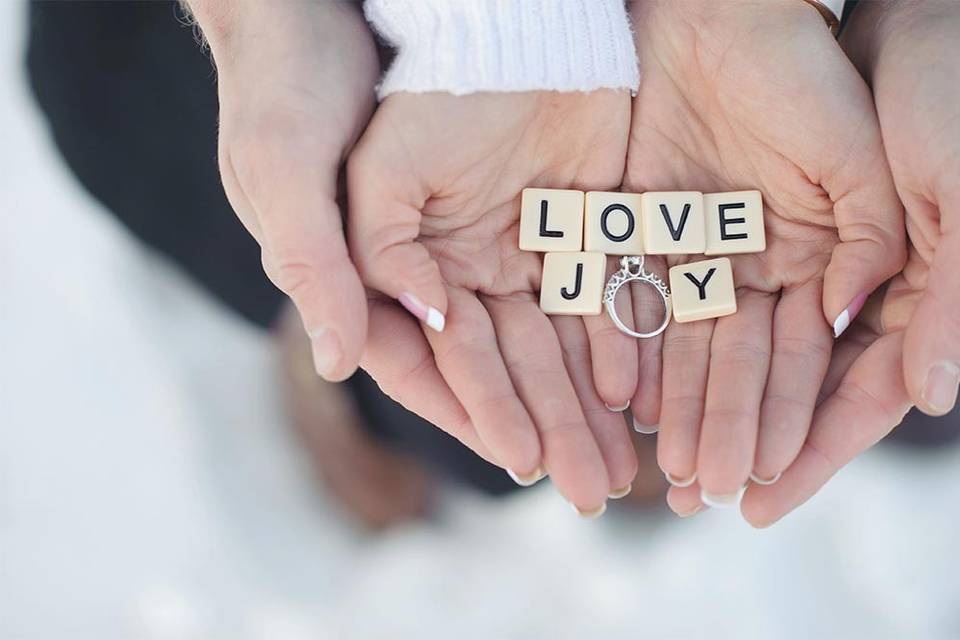 Choosing a wedding photographer for your big day is a really important decision to make as this is the person who is going to be documenting your whole day for you and your partner. Once you have the perfect one picked, it's time to discuss style.
The wedding rings that the bride and groom wear are so important to photograph as it's the first day they have ever been worn and that is a cause for celebration.
We've put together some of the most interesting and must-have shots which you have to get on your wedding day!
With the Dress
The dress and the ring are probably two of the most spoken about things when it comes to bridal attire – so it's only right that you pair the two together for their paparazzi moment. The photographer for this image, Loren Stone had a top tip she wanted to share with our Hitched brides.
"As you are photographing close up it is important to make sure you are aware of what is around the ring and what is reflected in the ring as all this will show up. Look how the rings can form nice shadows and utilise this."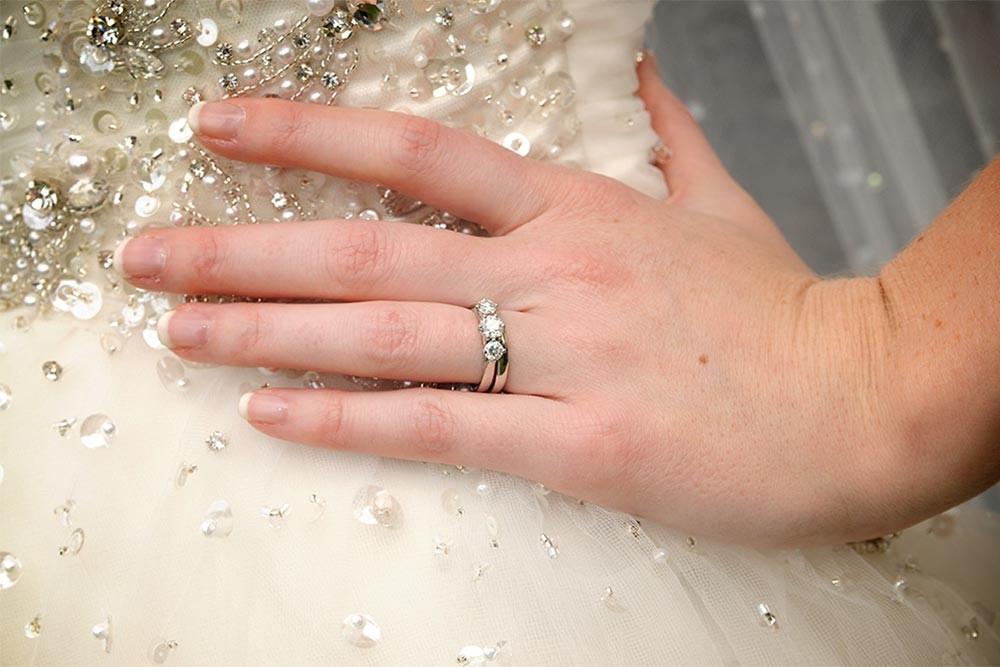 Image Credit: Loren Stone 
Funny But Cute
This super cute shot is a nice way to showcase your humour as a couple and also show off those gorgeous wedding bands you can now proudly wear. The picture shows the bride and groom to be close and happy and no wedding album is complete without a funny wedding picture.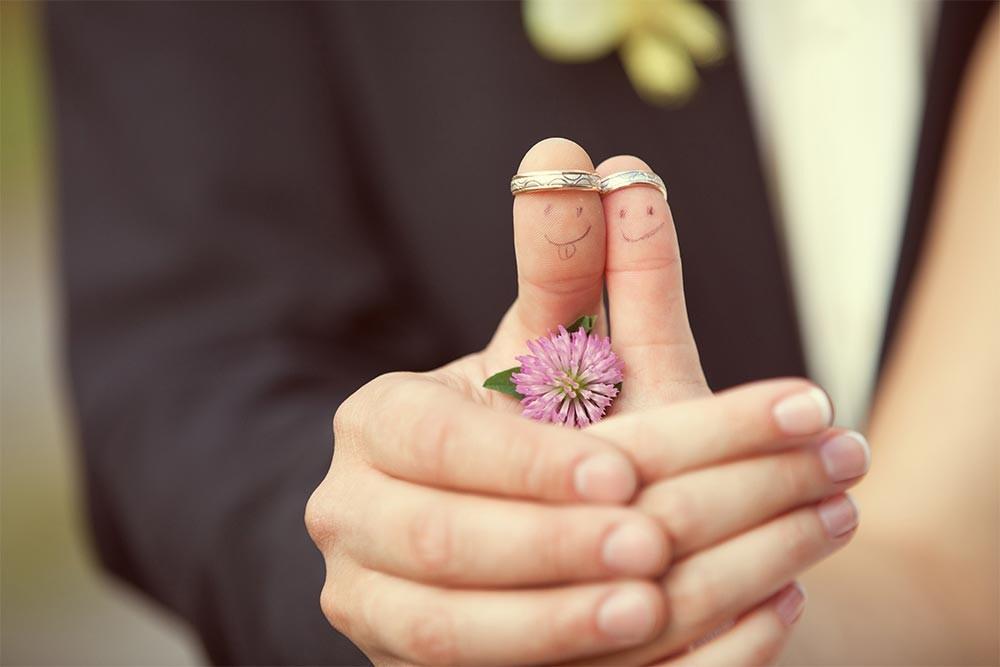 The Wedding Date
Once you've sent out your save the dates, that date becomes one which you'll remember forever, so having the rings photographed on a calendar on the date of your wedding can make for a really meaningful image. After you've figured out how to pick the perfect colour scheme, you can get a calendar which will tie in nicely and the picture will speak for itself.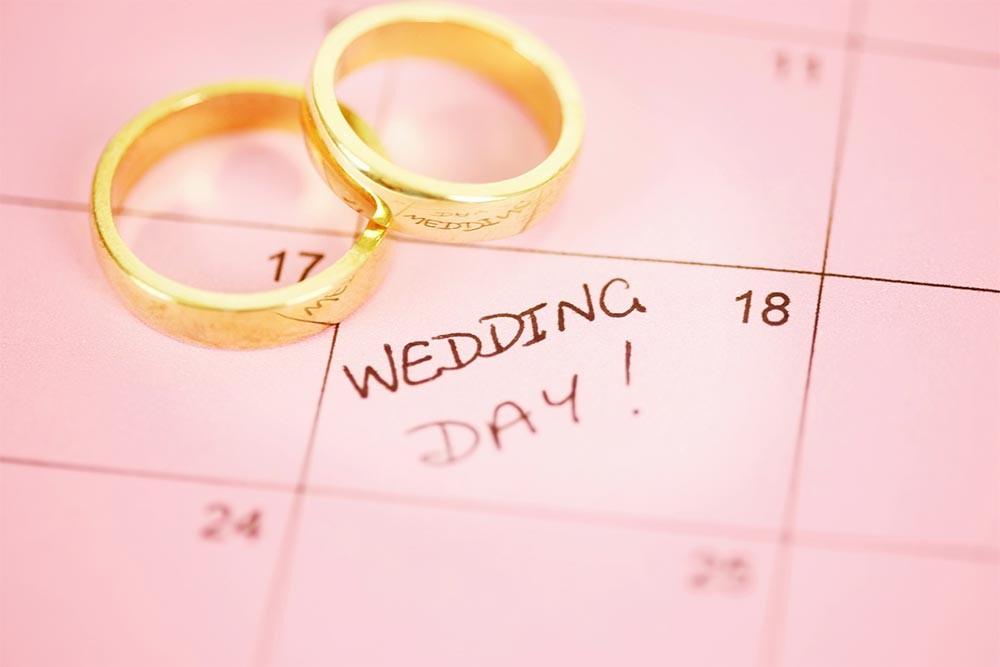 Scrabble Letters
Incorporating scrabble letters into your wedding ring photography is a really fun and cute way to get the all-important snap of the rings. If you're having a rustic style wedding, this shot will fit in perfectly with the rest of the album and give it a quirky touch. This image isn't missing any romance either as the groom's hands are cupping the brides.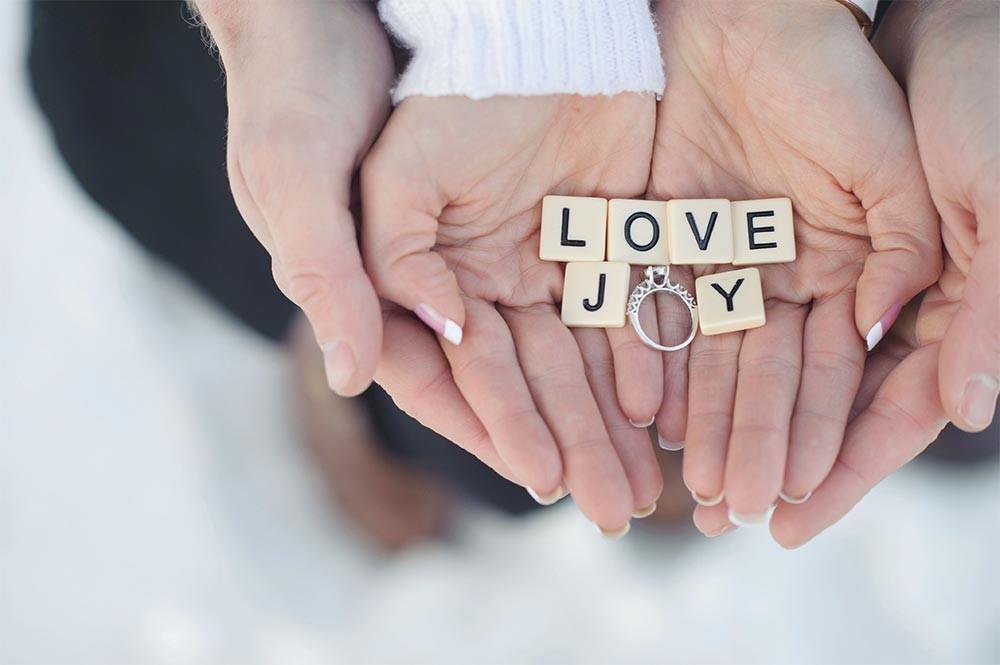 Pinky Promise
This image is so cute. It takes a childhood tradition and uses it to create a photograph full of romance. We love this picture so much because marriage is full of promises and that is represented by this important shot of the wedding rings.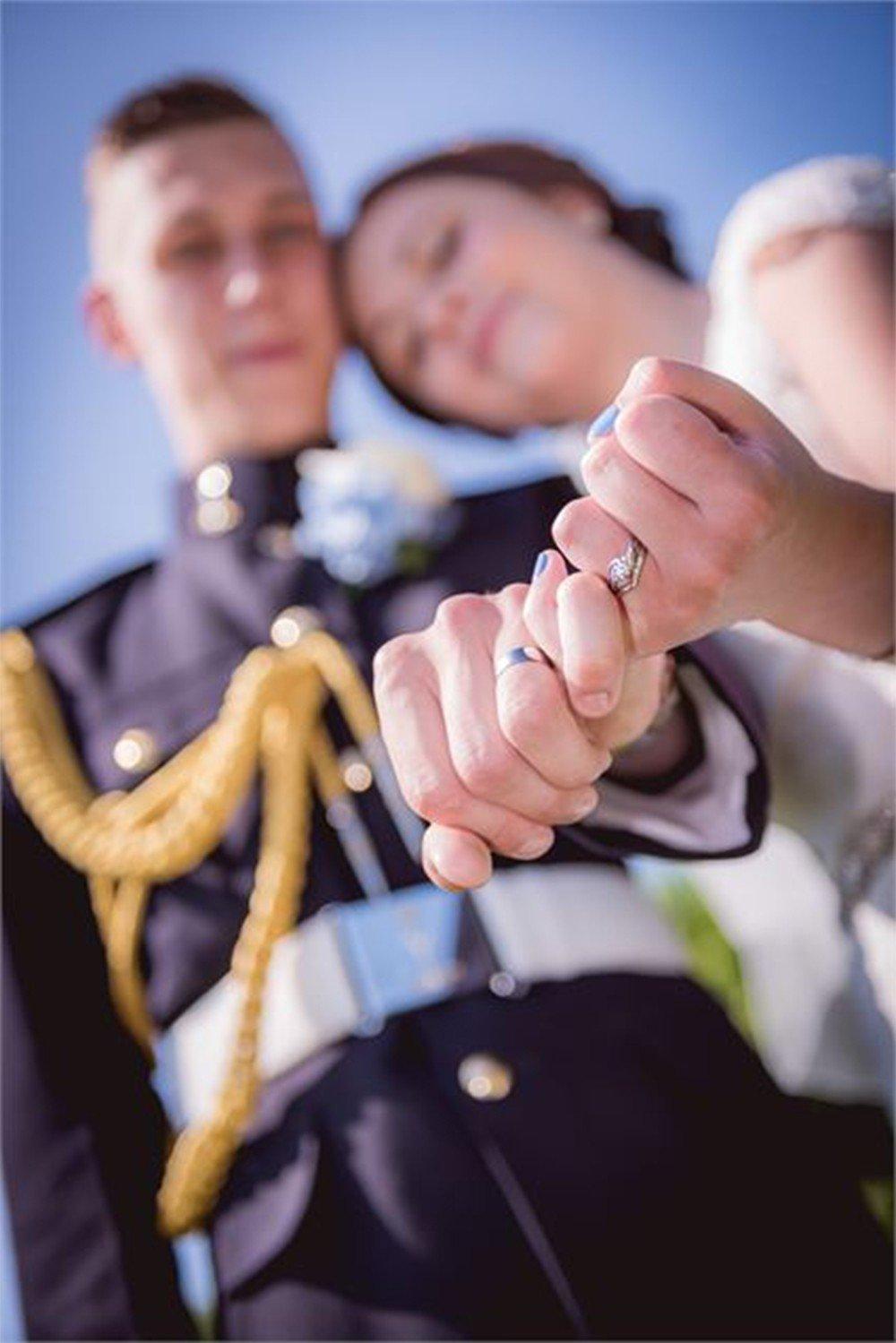 Image Credit: Light Source Weddings
His & Hers Boards
This image is super cute and really highlights the marriage part of the day with the 'his' and 'hers' titles. The wooden frame and chalk board that the rings are on really suits a country garden wedding.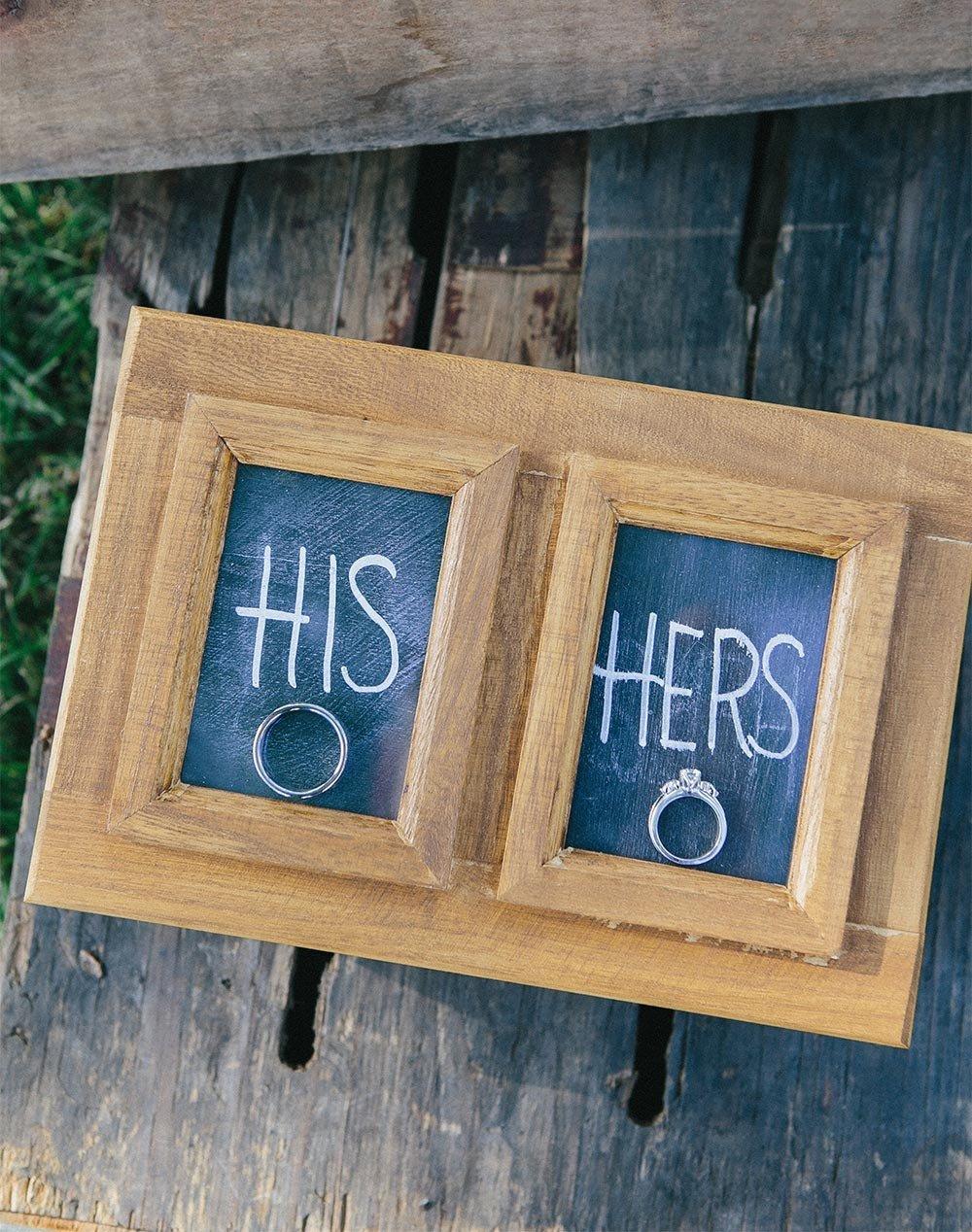 Back in The Box
A must-have shot is to have your photographer take a picture of your wedding ring, or both rings, just on their own in their original box. Having the ring or rings pictured in the original box reminds you where it all started and where you are now. Sometimes the simple shots can be the most meaningful and it's always important to give yourself lots of choice when it comes to photographing your wedding rings.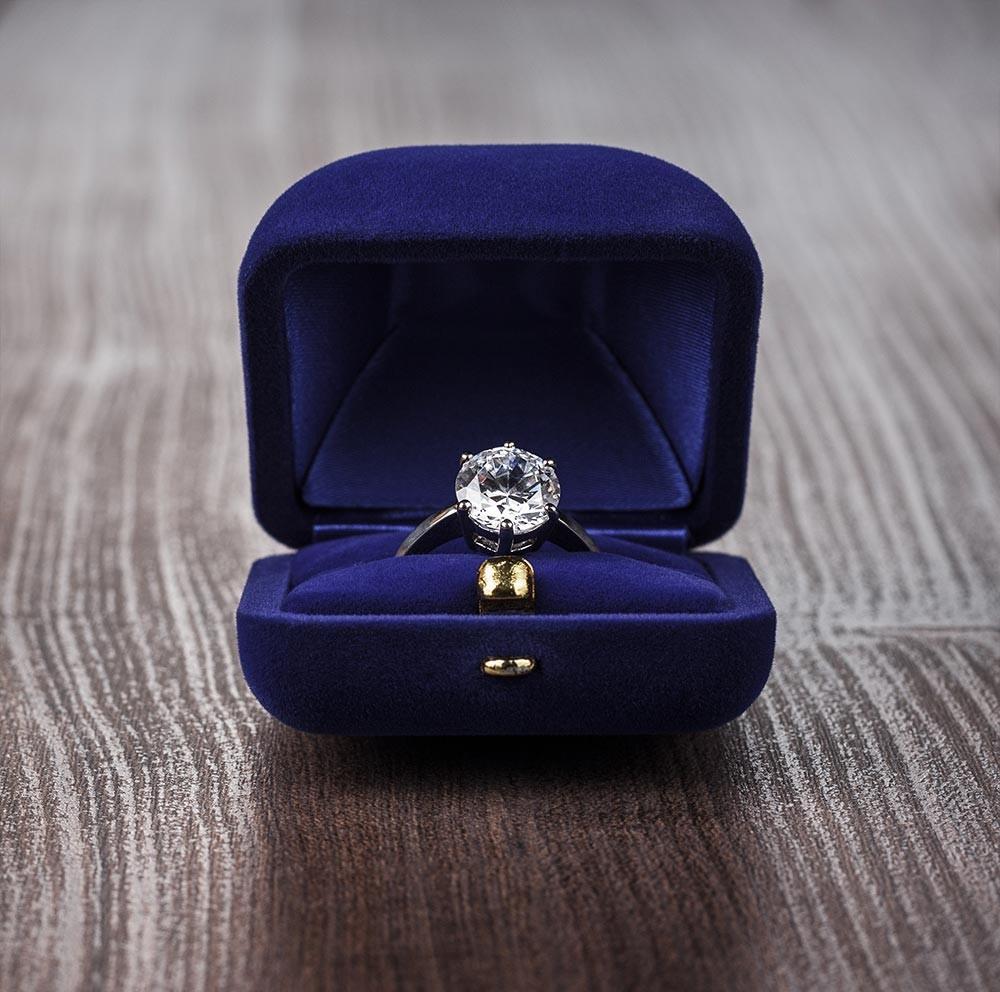 Shared Hobby Picture
If you and your husband share a hobby of any kind, it is a really nice idea to capture it in a picture. This golfing example is super chic and the blurred grass puts even more emphasis on what is important in this image. Two things are being represented – a shared hobby, and a shared last name.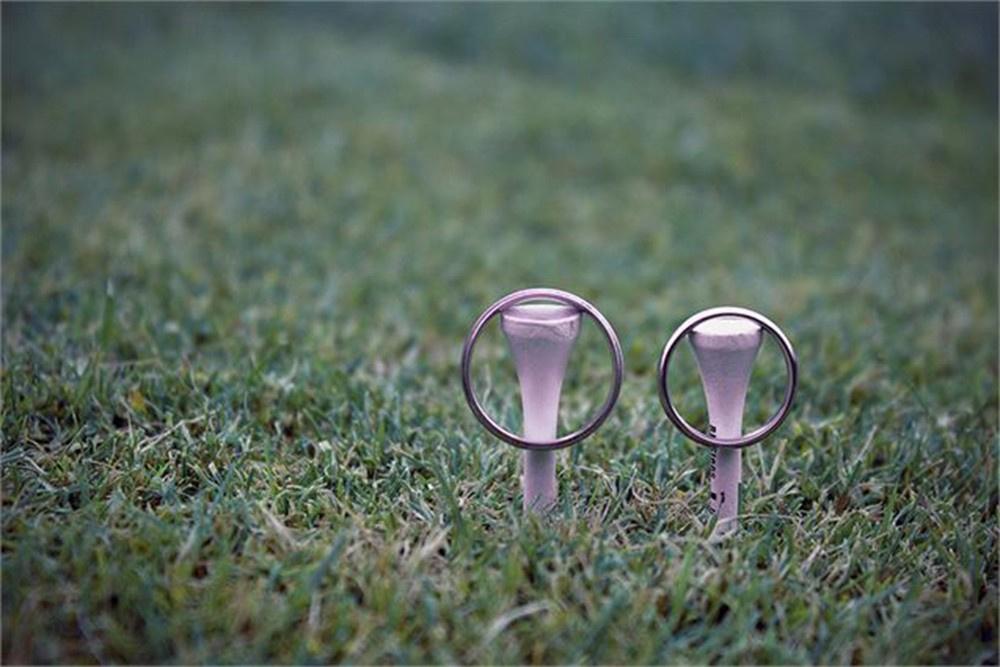 Image Credit: Robert Marriott Photography
On Your Wedding Invite
If you spent lots of time and effort putting together your wedding invitations, why not show them off again and have a picture taken with your rings placed on top of one of them. If you want this glamorous shot, be sure to keep an invite spare as guests tend not to bring invitations to weddings and you want to secure the picture while your photographer is there and available.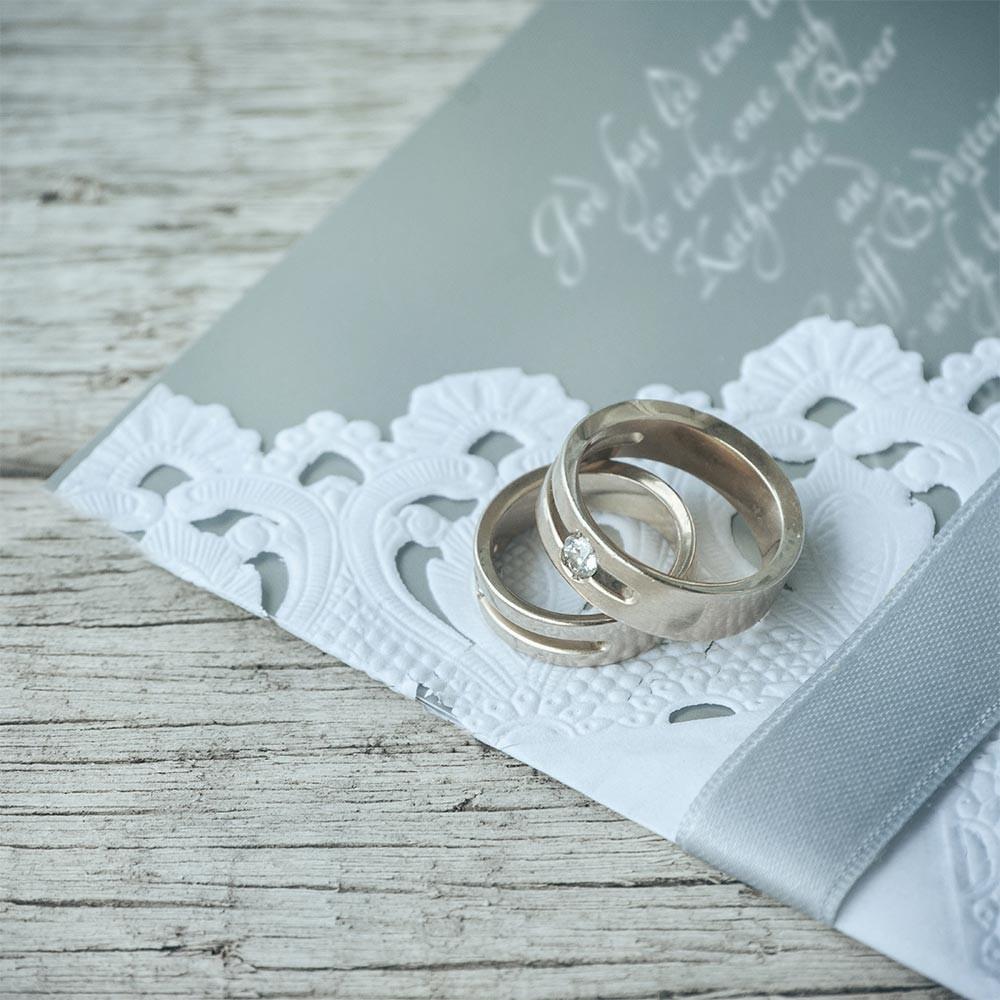 Alternative and Natural
These images are breath taking and have a real mystical vibe to them. The photographer pictured these two different sets of wedding rings in natural habitats, one on some rocks and one at the bottom of a lake. If you have unusual wedding rings or just want something a little different, we most definitely recommend shots like these. They will wow your guests when you release the wedding photos.
"When it comes to wedding ring photography I like to focus on the ring using and blur the background with a wide aperture lens" revealed the photographer behind these shots, Maria of Ebourne Images.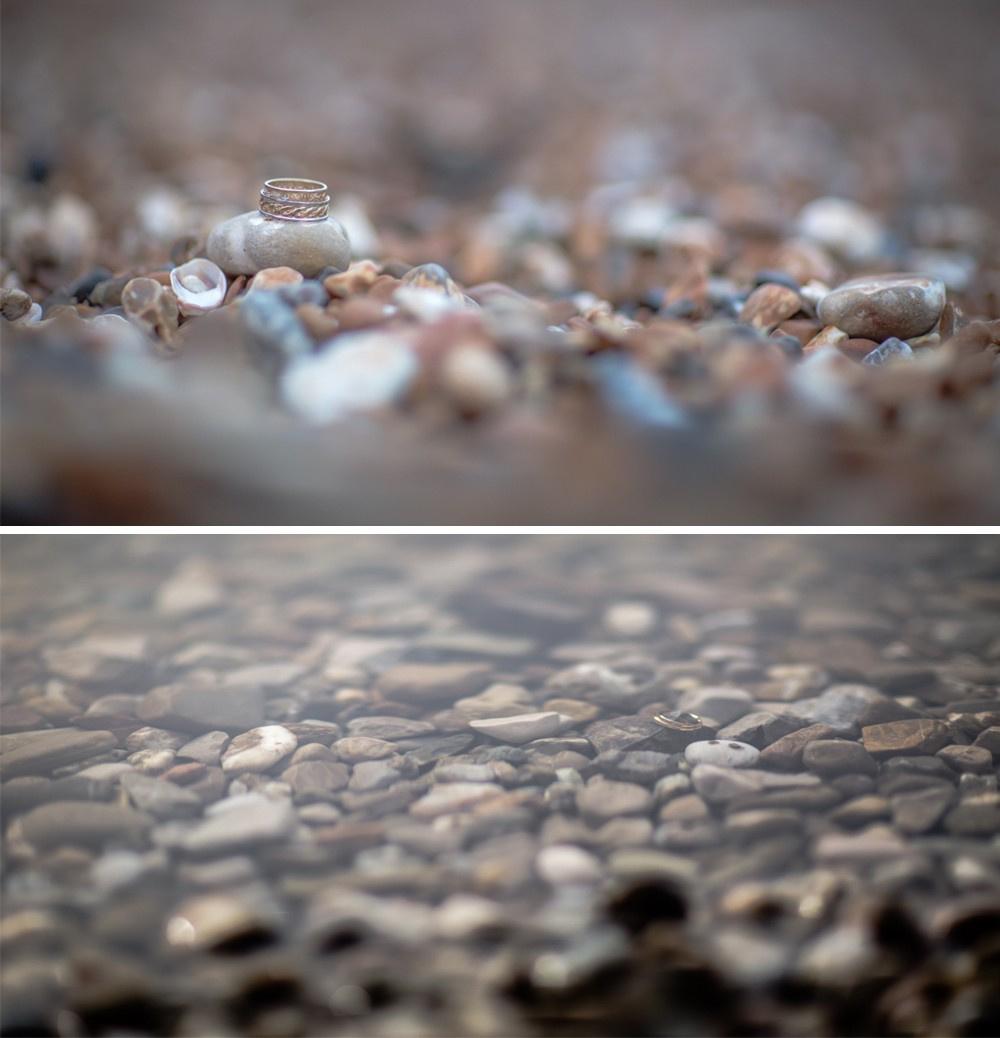 Image Credit: Ebourne Images
Disney
There are very few people on this earth who don't love Disney, and we're not one of them… This is the perfect photograph to follow your Disney wedding proposal. It will match your Disney wedding dress and will even look great in the photo album next to your Disney wedding cake. Secure this fairytale snapshot and embrace your inner princess! (P.S. We love Disney!)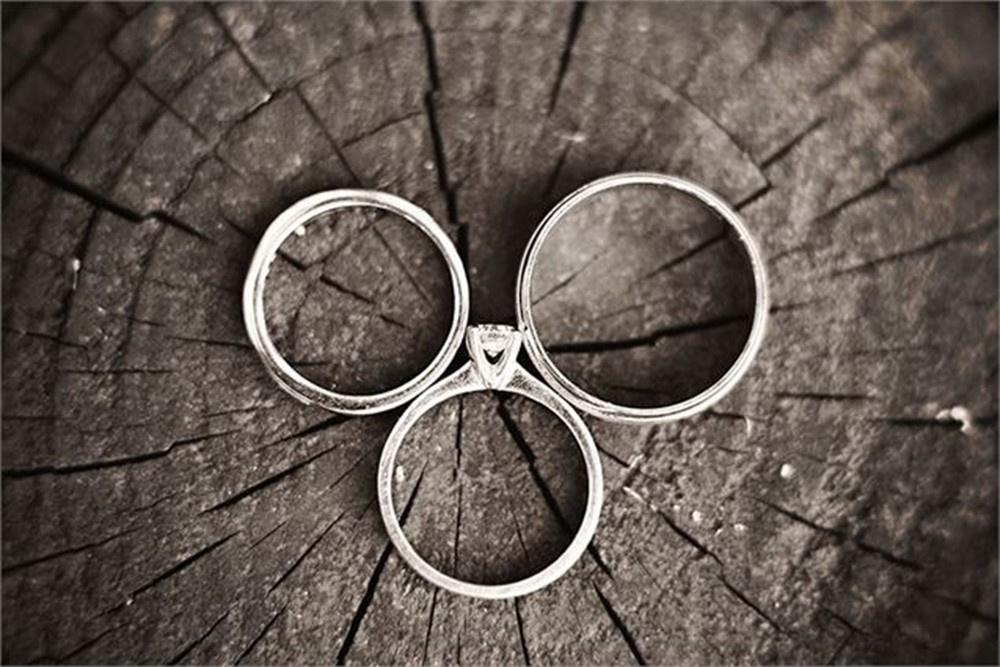 Image Credit: Charlie Campey Photography 
With Your Heel
This picture has the potential to hold so much glamour and style. No doubt you would have spent a lot of time choosing your wedding shoes and we're sure they are totally fabulous. This image will look even more amazing if you have some unusual wedding shoes or just hands down amazing ones. Do it, do it!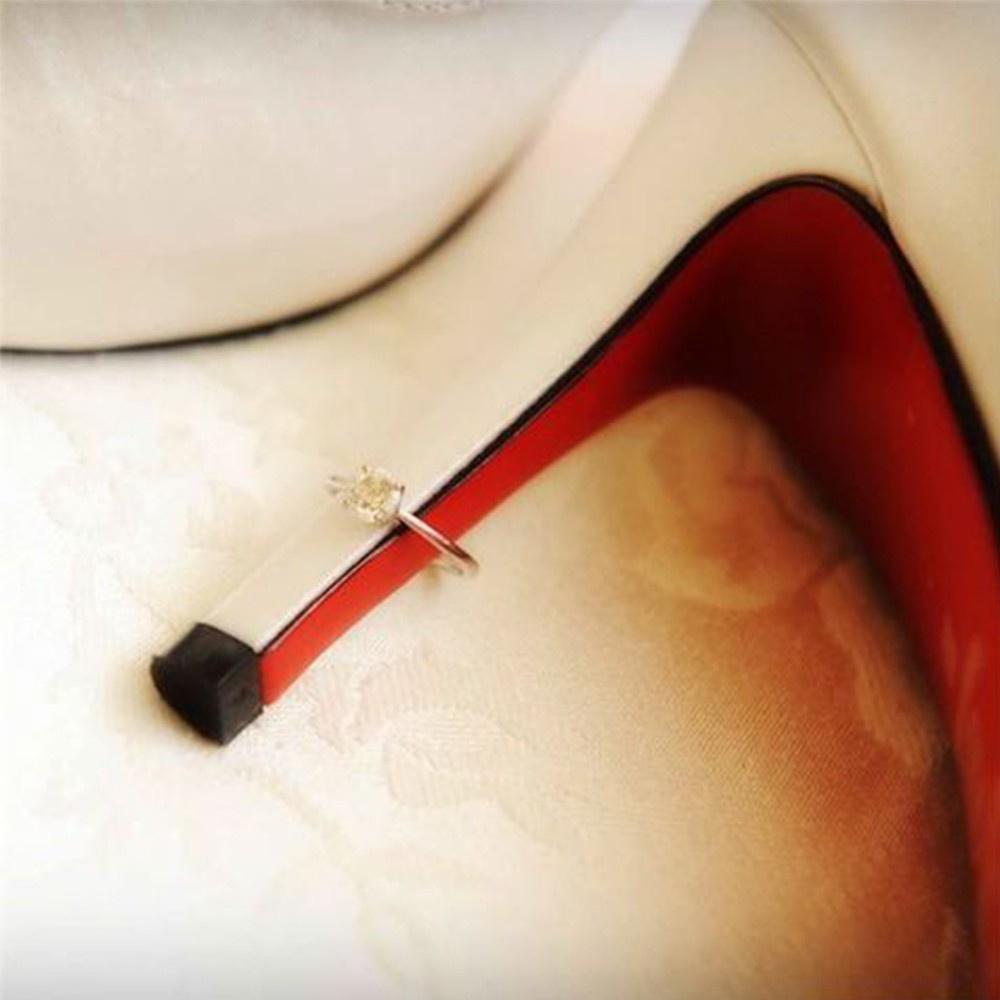 Simplistic
A lone picture of all three rings just on a plain background or with not too much fuss around them is a special picture to have. It is representative of what binds a bride and groom together and is a symbol of your marriage on that day. We love the idea of this image as it totally speaks for itself and makes the rings look even more glamorous as all the focus is on them. As well as this, there are even more utterly romantic ways to personalise your day.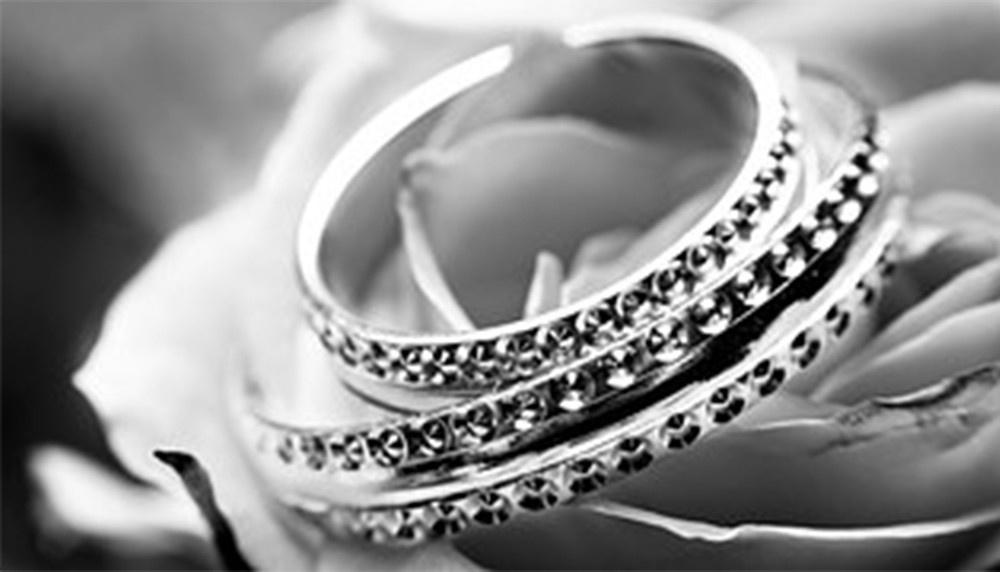 Holding Hands
This image is a symbol of a bride and groom's 'togetherness' and shows the love and commitment which has occurred on this very special day. As this is such a close up shot of your hands, make sure your wedding nail art is looking it's best. Mathew Binks, the photographer for this image told Hitched, "In regards to advice for brides, always think about the background of the ring shot."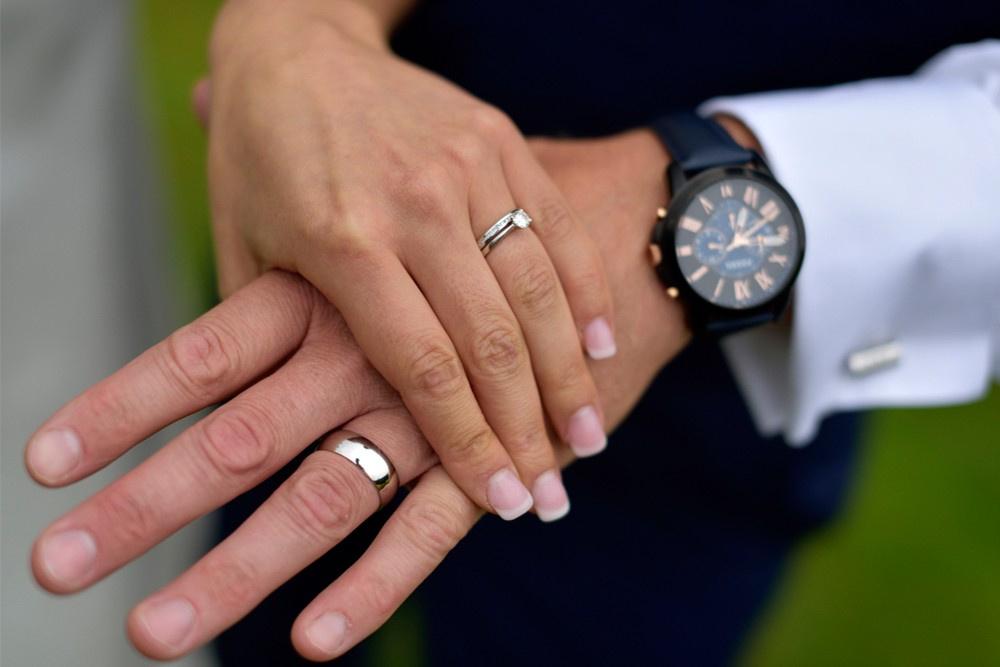 Image Credit: Mathew Binks
On Your Bouquet
We think it's such a cute idea to get a picture of your wedding ring and your gorgeous bridal bouquet together. Shots like this are so nice to look back on after the wedding because they remind you of all the attention to detail that went in to the big day. Sometimes the bride and groom miss out on these details because they are attending to everything else so images like this are super important – and they look fabulous too.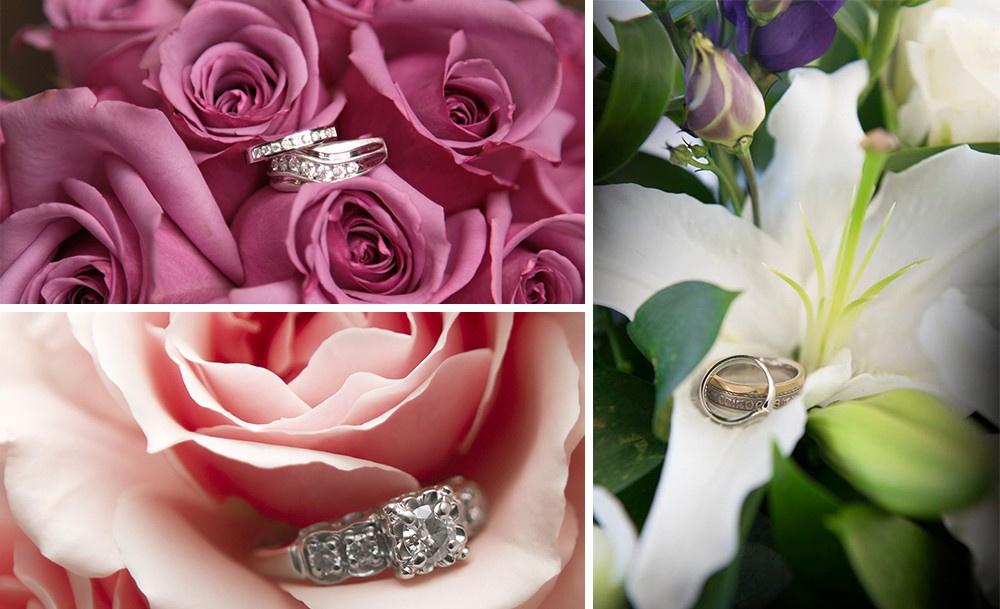 Image Credit (Right): Leading Edge Media
With The Groom
Having an image of the groom holding the rings is a sign of pride on his part and pride is an understatement for how he will be feeling on this day. The picture is a real statement as it shows him carrying the object that makes you man and wife and that is so romantic.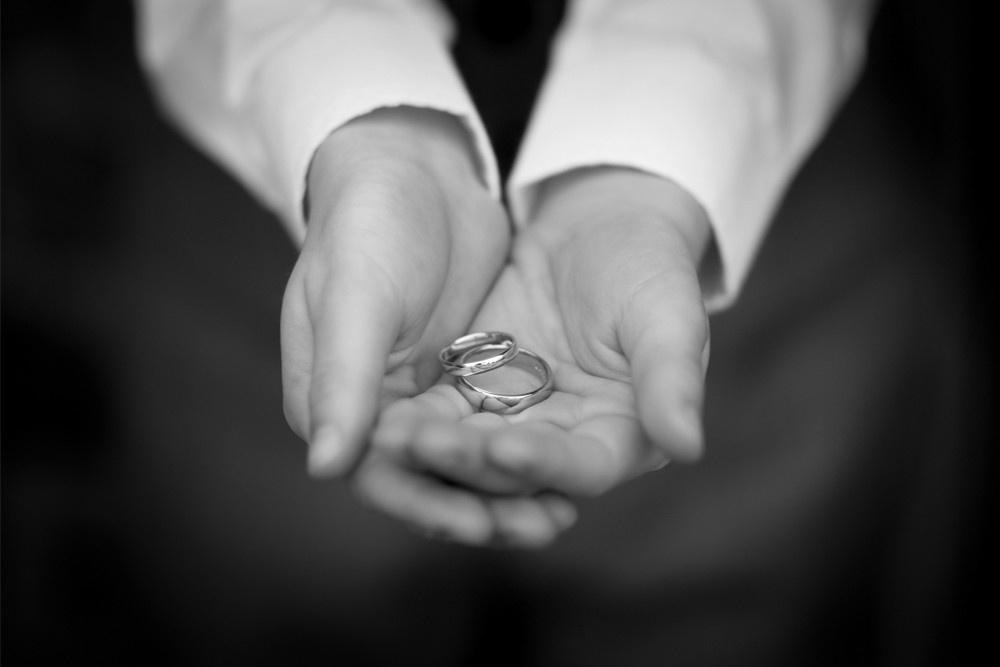 Image Credit: Ebourne Images
On The Vows
Handwriting your vows out into a cute notebook or fancy wedding stationery, and then having it pictured, is a truly romantic way to photograph your wedding rings. Having the words so close up but so that you can't read the whole text is an artistic way of picturing the shot and if you're planning on having a wedding wall calendar, this image would be a lovely addition.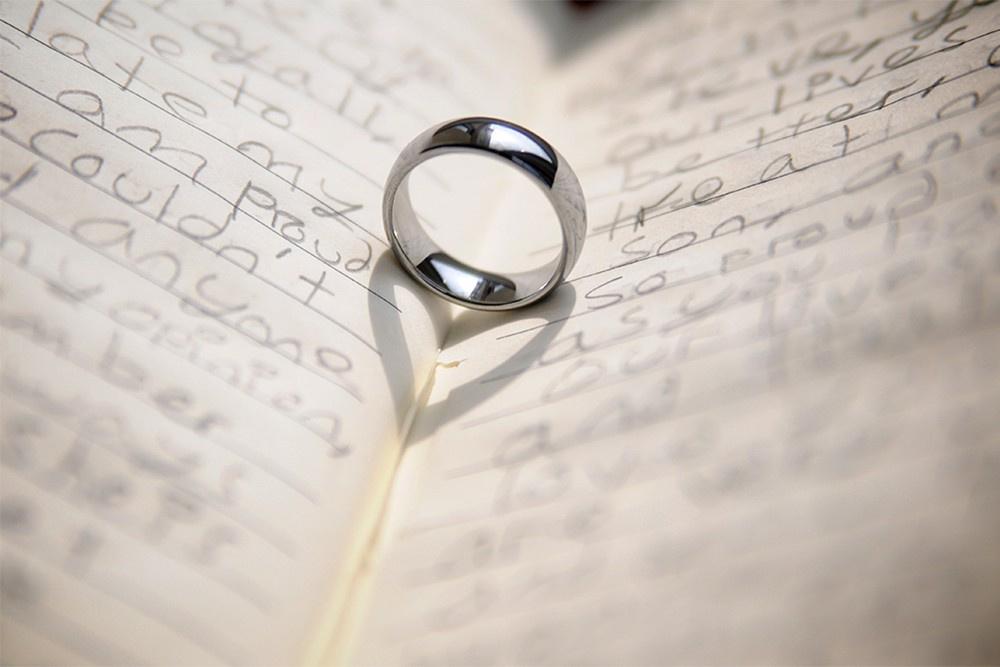 Image Credit: Stone Photos
There are always going to be so many different wedding photography styles but it is really important to find the photographer who is right for you. And remembering how important the rings are on the day, make sure you get those unforgettable shots! Now you know how to photograph the rings, here's some help on how to choose your wedding rings.