Meet the Wedding Suppliers Offering Alternative Services During Covid
While they're not busy making your wedding dreams come true, your wedding suppliers are busy making and creating the most amazing services that you can enjoy from the comfort of your own home!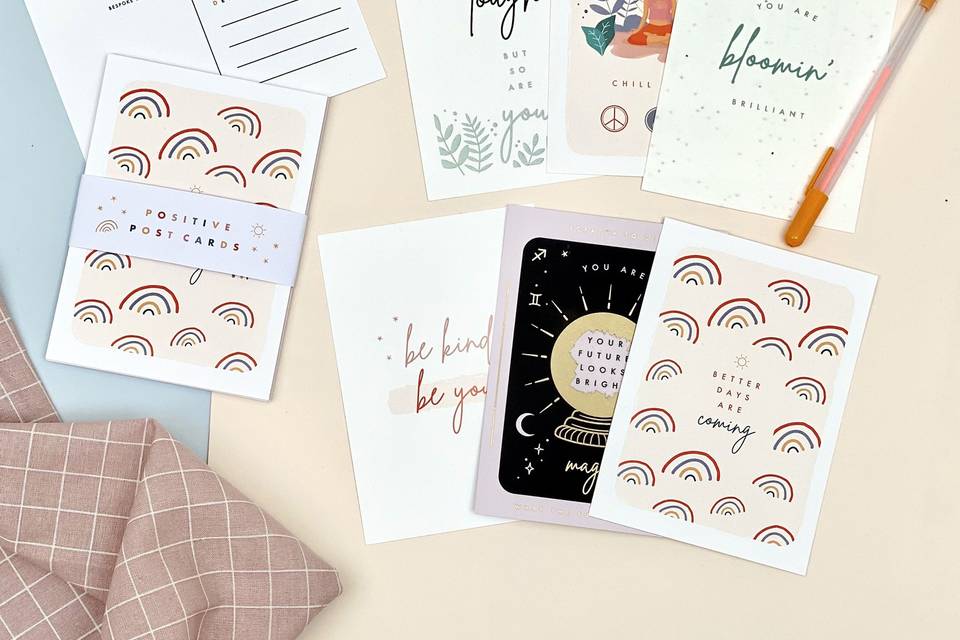 The wedding industry is made up of some of the most creative businesses around. They transform warehouses into dream wedding reception backdrops, they craft arches from flowers, and they create actual works of art out of Victoria sponge and icing.
It's no surprise, then, that when weddings were put on hold last year, many innovative wedding industry folk quickly turned their talents to something pandemic-friendly.
From caterers offering you a night off cooking (yes, please!) to stationers solving your gifting woes and cake makers satisfying your sweet tooth with delicious home deliveries, we've got the lowdown on the fantastic alternative services offered by some of our favourite wedding suppliers.
READ MORE:
1. Touchays – Kent
Kent-based caterers, Touchays, are offering a boxed catering service with delivery within a 15-mile radius of their Hythe base and the option for anyone living outside this area to click and collect. You can order anything from a delicious ready-to-heat main course to canapés and even afternoon tea. Sounds like a lovely way to spend an evening in to us!
READ MORE: 26 Indoor Date Ideas You Can Do Without Opening Your Front Door
2. Blooming Green – Kent
While creating floral displays for large weddings is currently on-hold, getting out into nature isn't and so Blooming Green invite you to book a Pick Your Own session on their stunning farm near Maidstone. Brimming with gorgeous, seasonal wildflowers, you'll be in an Instagram heaven!
3. Rodo Creative – Manchester
Stationery designers, Rodo Creative, have dozens of stylish greeting card designs available to buy on their website. From new baby to birthday cards, the team here have you covered for all of life's events. Our top pick from their collection, though, is their pack of positivity cards – something we predict many would appreciate this year!
4. Claire Owen Cakes – West Sussex
When Claire Owen isn't creating stunning bespoke wedding cakes, she can be found designing and baking the most beautiful biscuits we've ever seen. The talented baker can create custom biscuit designs and have them delivered to your door – perfect as a gift or just as a treat!
5. Chouxlicious – Shropshire
Afternoon tea, dessert and grazing table specialists, Chouxlicious, are offering an afternoon tea and graze box delivery service. The service is available nationally and the team at Chouxlicious also offer gift certificates. Choose anything from a children's graze box to luxury afternoon tea, put in your order and wait for the goodies to arrive!
6. Bubblegum Balloons – Hampshire
The team at Bubblegum Balloons create lust-worthy arches and displays for weddings with their gorgeous balloons, but did you know you can spread a little Bubblegum cheer at home too? There's an extensive range of balloons available on their website with all occasions covered and we reckon they're a great gifting alternative to flowers or chocolates.
7. The Cocktail Broker – Buckinghamshire
With a trip to the pub off the table for many of us, a professionally made cocktail at home is a more than tempting idea. Luckily, The Cocktail Broker team have got our Cosmopolitan cravings covered with a cocktail delivery service that does all the hard work for you - all you need to do is shake it up and pour! They're also offering public virtual masterclasses as well as the option to book a private class for a minimum of six of you. You'll receive all the equipment and ingredients you need prior to your class as well as Zoom link to join - sounds like an amazing way to virtually get together with mates to us!
8. Bouclé Gifts – East London
The luxury wedding favour specialists, Bouclé Gifts, are offering a range of beautifully scented soy wax and essential oil candles as well as diffusers and a range of contemporary prints. The candles can be personalised with names and messages and come in a range of sizes and scents - we're seriously tempted by the palmarosa, bergamot, seville orange and bay scent!
9. The Little Lollipop Shop – Bristol
The Little Lollipop Shop's gorgeous lollies look amazing adorning wedding tables as favours but they'd look just as good as part of a gift selection for a loved one. With glitter, petal, ombré and personalised designs on offer, plus delicious flavours (we'd totally choose Champagne if we were you), we reckon these will be a hit with sweet lovers!
READ MORE: 18 Amazing Wedding Dessert Table Ideas (& How to Create Your Own)
10. Wot's It All About - Staffordshire
The team at Wot's It All About have decided to spread their cocktail making expertise countrywide with a bespoke gift service. You can order mini selections of their cocktails for gifts or just for an extra special night in. We'll take an Old Fashioned and a Negroni to go, please!
Haven't started wedding planning yet? Order in a special treat and get started by reading our 17 steps to your dream day.