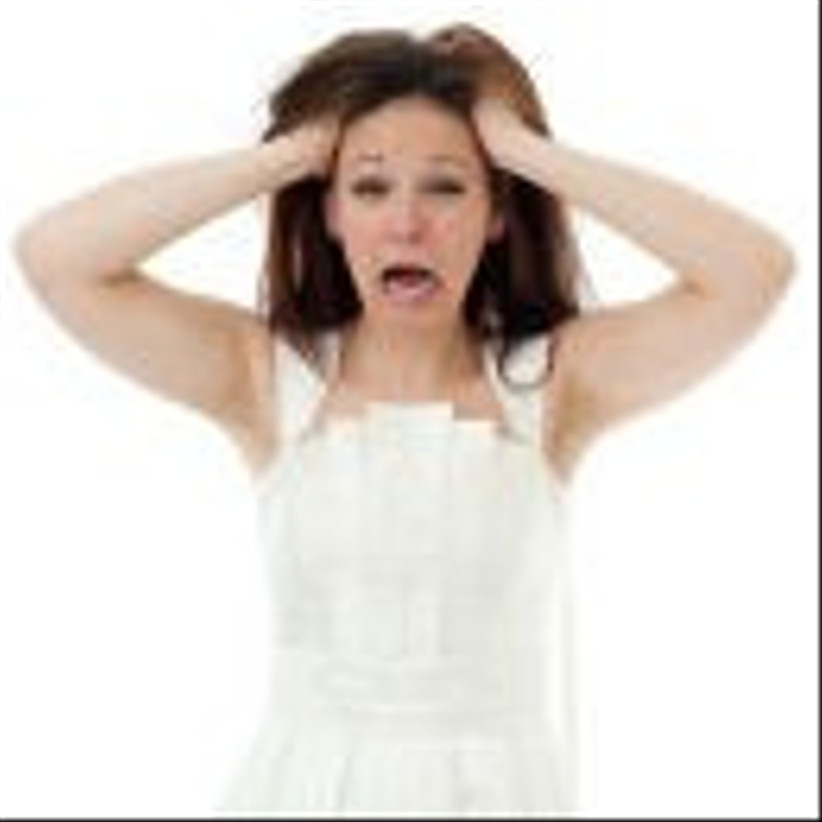 Your wedding day is the happiest day of your life — or so they say — but it can also be one of the most stressful.
So what can you do to ensure that the wedding day blues aren't going to get you down and that nerves won't spoil your big day?
Planning is the most important aspect of a smoothly-run wedding, but even the best of plans can come unstuck with an unexpected hitch.
Share all your wedding planning with your fiancé, chief bridesmaid (or matron-of-honour) and the chief purseholder. That way you can pick their brains and get their input into just the sort of wedding you want for your budget.
Write out a planning checklist and get every booking confirmed in writing. At least then you will have a leg to stand on when you want compensation for a reception being double-booked.
With months of technical preparation you also need to look at your personal preparation, and that doesn't mean just getting your dress and hairstyle sorted.
You need to eat sensibly and healthily in the months running up to a big event. This will help you avoid being washed out and tired. Nobody wants a bad cold on their wedding day.
So look after yourself and sit down to eat three to four times a day. Don't snack or grab a quick bite because you'll be filling up on empty calories.
Exercise can be a good stress reliever. Take time out to go for country walks, Sunday cycle rides or a leisurely swim. Join an exercise class. Yoga is particularly good for relieving stress and helps teach you to calm your body down.
Vigorous exercise could leave you feeling too tired unless you have always done it on a regular basis, and a stressful game like squash will just increase your tension. Try to aim for slower, more gentle exercises.
Learn how to relax by lying in your room and imagining a peaceful island with waves lapping on the shore and the sun shining. Focus on that while breathing gently for five to ten minutes. Lying down and closing your eyes for just a few minutes relaxes and revitalises you.
If you are getting very stressed out with your preparation then find an aromatherapist. A good one will always talk with you first to find out the best oils to use in a massage. Older people might prefer a hand massage, so treat your mum and future mother-in-law!
If you have a complete body massage don't book it for the day before your wedding. The massages help the body to expel water and you may get a disturbed night's sleep with trips to the toilet.
Getting a good night's sleep is very important to combat stress. You don't want to go to bed with your mind buzzing or you will toss and turn all night. Try warm drinks before going to sleep and a soak in a hot bath. Surround yourself with soothing scents and candlelight.
Aim to go to bed early at least twice a week. Try taking a few deep slow breaths and stretching out your body gently at the beginning and end of each day. Take a book to bed which doesn't involve weddings, or horror, and don't be tempted to catch up on the bridal magazines.
One of the best ways to relieve stress is to talk. Don't bottle up your worries about the big day; talk them out, but don't let your wedding become your only topic. Make a date with your partner and resolve to talk about anything but the wedding once a week.
Try to make an effort to go out with a friend or even away for a weekend. Although your wedding is important, keep it in perspective, because you do want a life afterwards and even happier days are to come.