21 Sweet Ways to Celebrate Your Wedding Anniversary at Home
Whether it's your first or your 50th, there are plenty of wonderful ways to celebrate your wedding anniversary at home. Here are 21 of our favourites to inspire your next milestone
We have included third party products to help you navigate and enjoy life's biggest moments. Purchases made through links on this page may earn us a commission.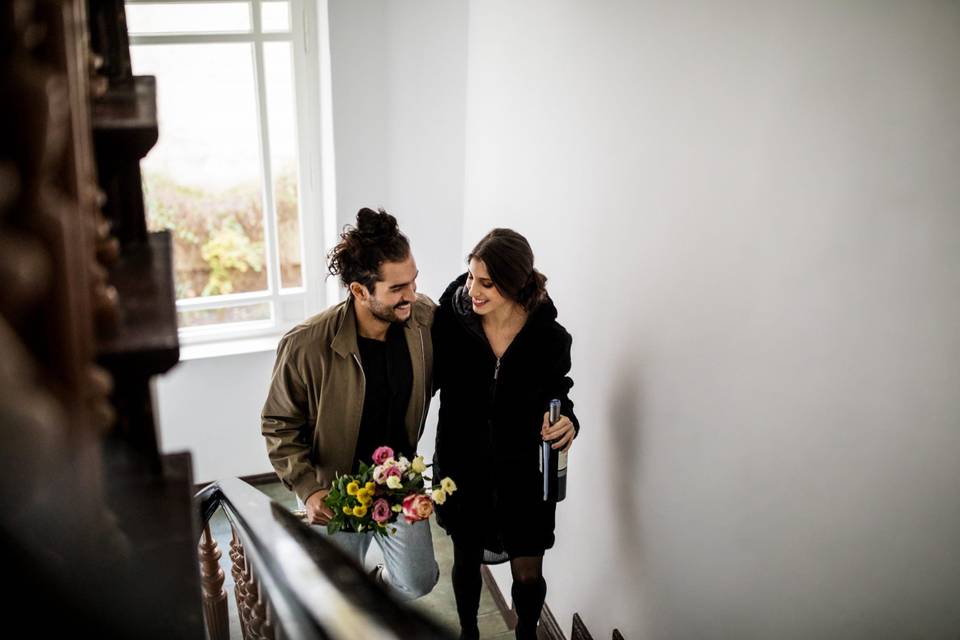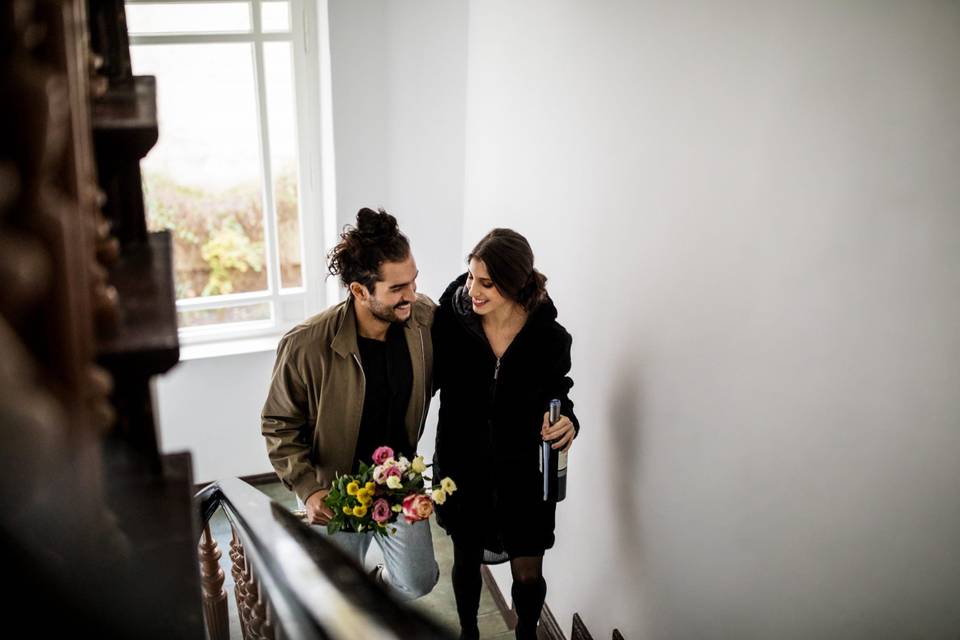 Making a wedding anniversary at home feel special is much easier than you might think. Forget expensive trips, elaborate dinners or flashy gifts; this is a day for spending quality time together and reminiscing about the best day of your life. You can do that anywhere in the world – including your own front room or back garden.
Whether you're honouring your very first wedding anniversary together or you've spent many happy years as spouses already, there are lots of sweet ways to mark the occasion at home.
Some are brilliant surprises for your other half, while others you can set up together ready to take a romantic walk down memory lane. And there's no big budget or complicated equipment required for these ideas – all you need is a little creativity and the intention to show your husband or wife just how much they mean to you.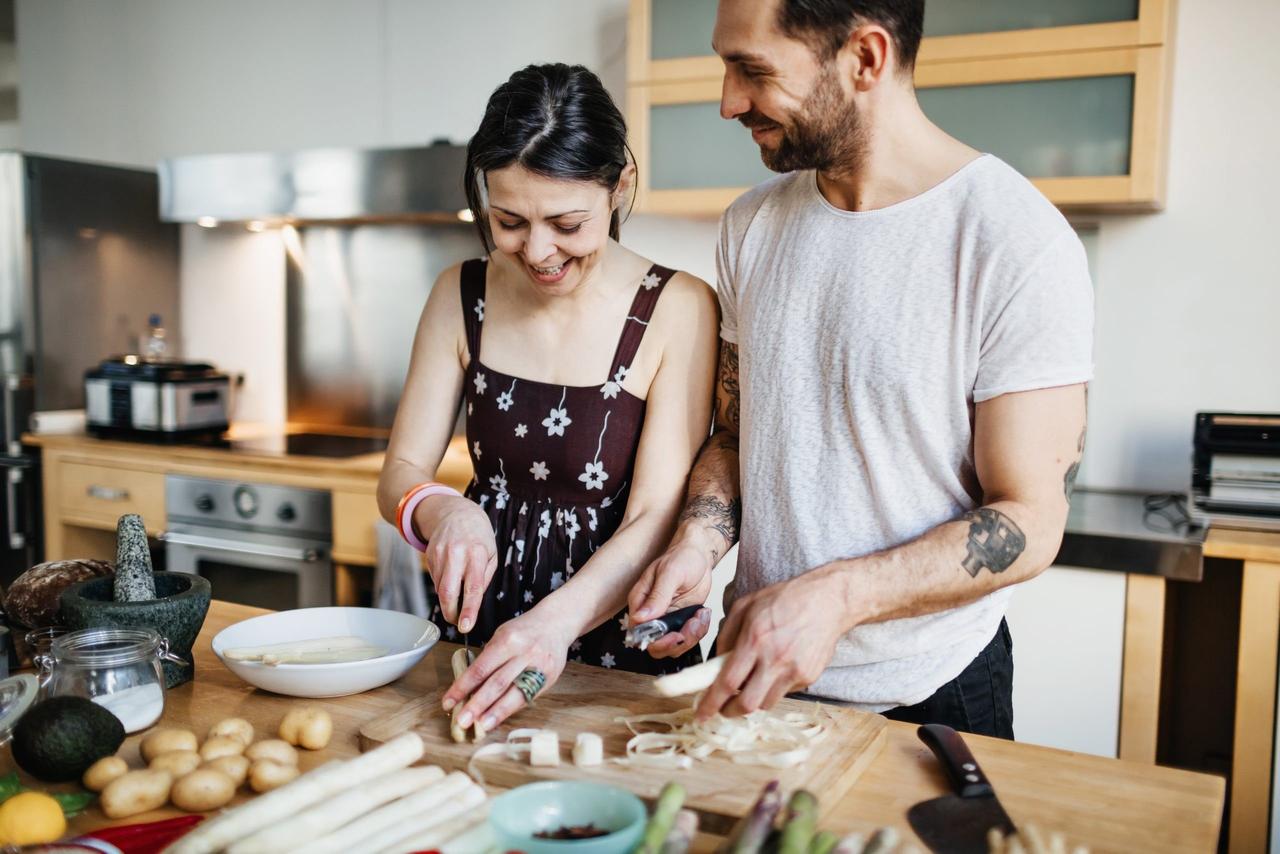 So without further ado, here are 21 of our all-time favourite ways to spend your anniversary at home. Who knows, you might have so much fun that you decide to do it every year…
1. Watch Your Wedding Video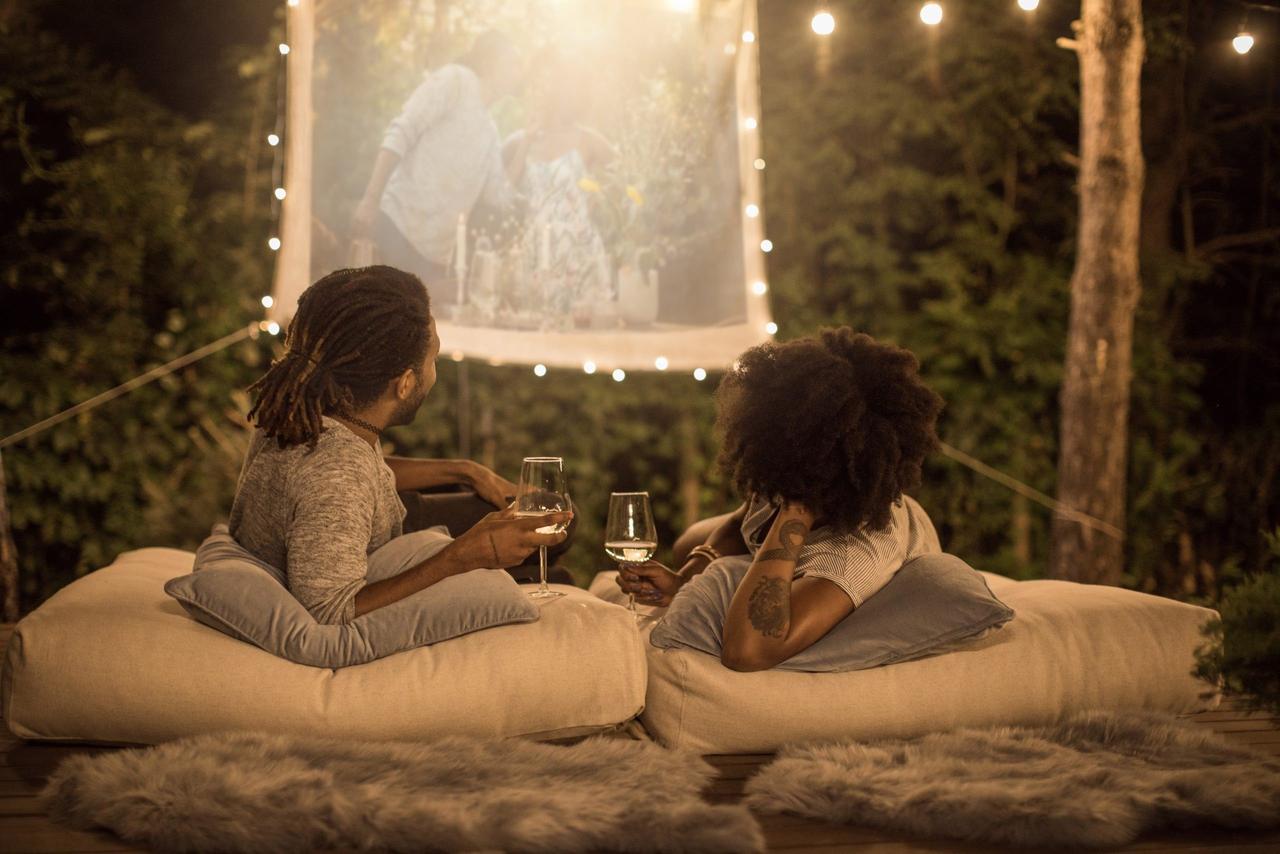 Okay, so this is an obvious one, but we're not talking just loading it up and hitting play. Set the scene by hosting a screening – come in your glad rags (maybe even your wedding dress), pop a bottle of champagne, dim the lights and get ready to reminisce. For even more of a ceremony, set up a projector in the garden and take it all in under the stars.
2. Sort Through Your Wedding Photos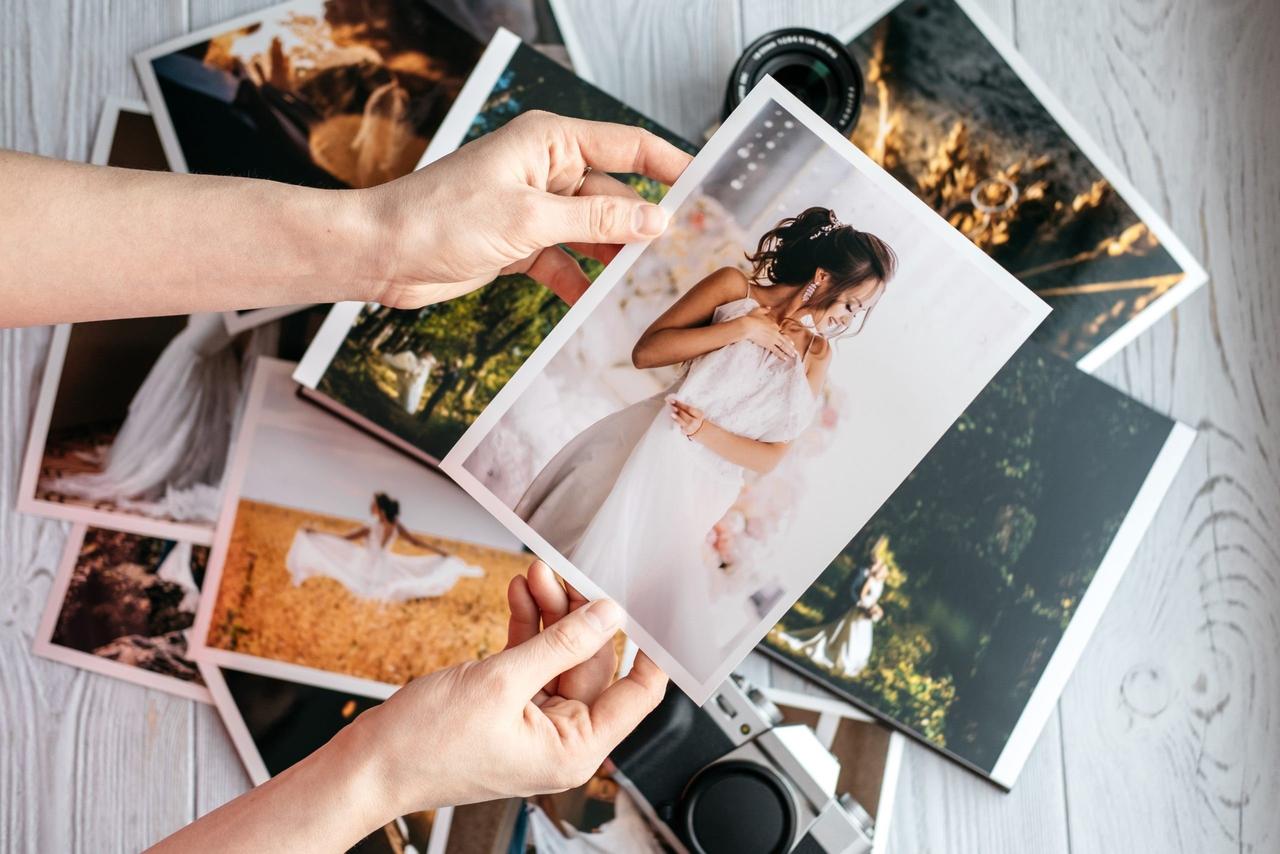 There are only so many wedding pictures you can have on display at any one time, so why not use your anniversary to look through the ones that aren't front and centre every day? You could even use your anniversary as an opportunity to switch up your frames and rotate in new memories every year, or make a scrapbook or slideshow showcasing some of your favourite forgotten snaps.
3. Reread (or Rewrite) Your Vows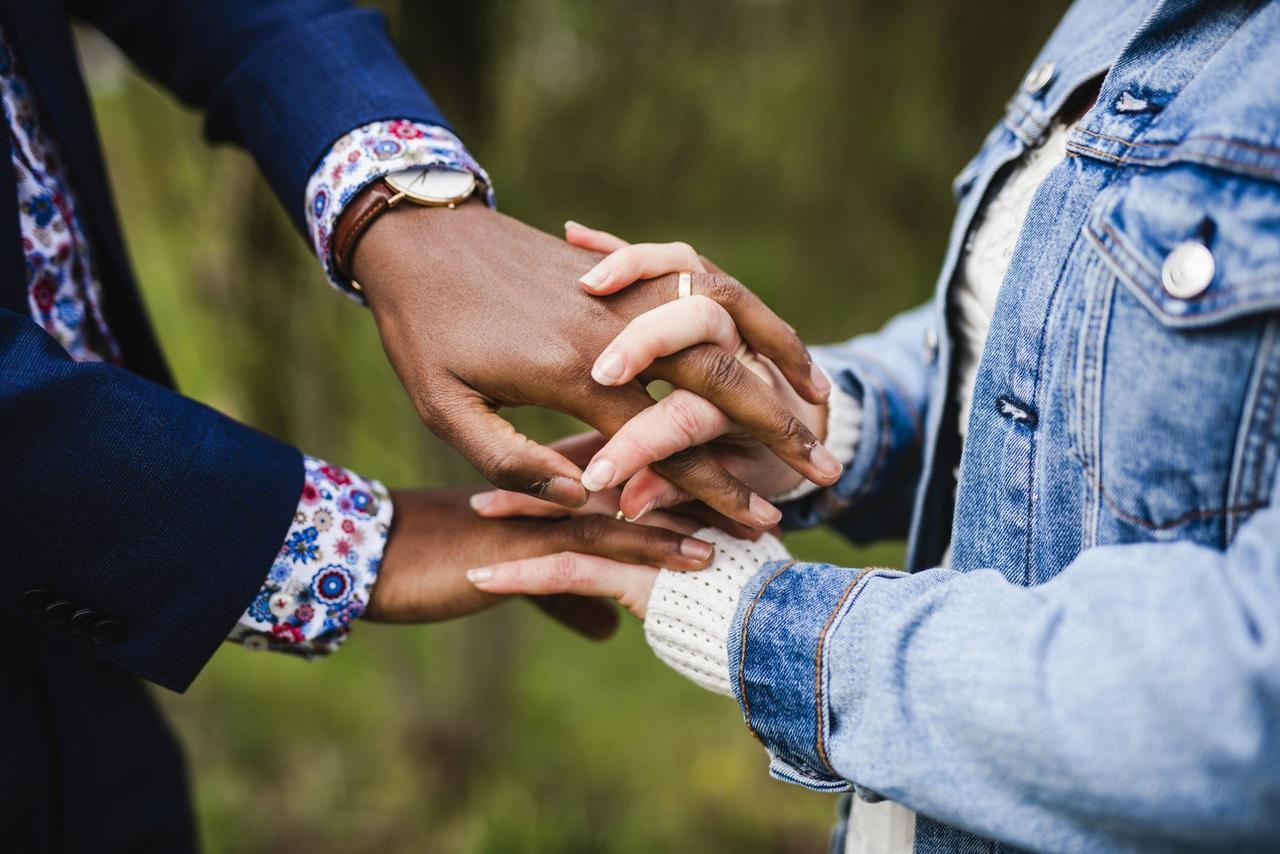 It can feel a bit strange repeating them aloud without all of the fanfare that comes with an actual wedding day, but whether you say them or write them down, reviewing your vows will remind you just how much you meant them on day one. You could always update them each year and keep them to read back as time passes – it's amazing to see how much your relationship has evolved and grown when you read them back.
4. Bake Something Together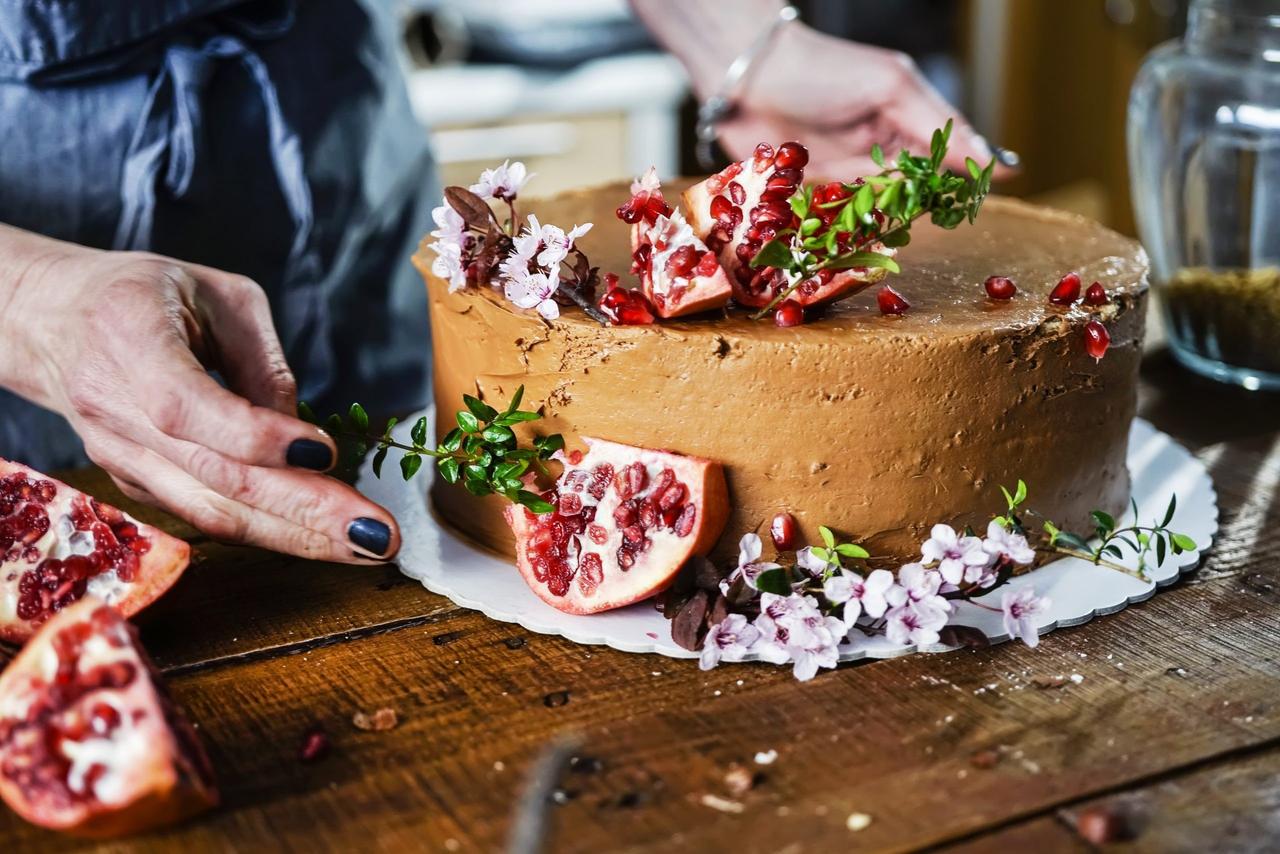 Whether your wedding cake was red velvet, lemon drizzle, chocolate fudge or traditional fruit, there are literally thousands of recipes online to show you how to make your own version in your kitchen – and making it together is such a fun project! This is not the time to be conservative, so colour the icing, douse it with sprinkles, fresh flowers or fruit, or get ambitious and make tiers – even if it doesn't end up looking quite like the original, it'll still taste delicious.
READ MORE: 26 Indoor Date Ideas You Can Do Without Opening Your Front Door
5. Have a Candelit Dinner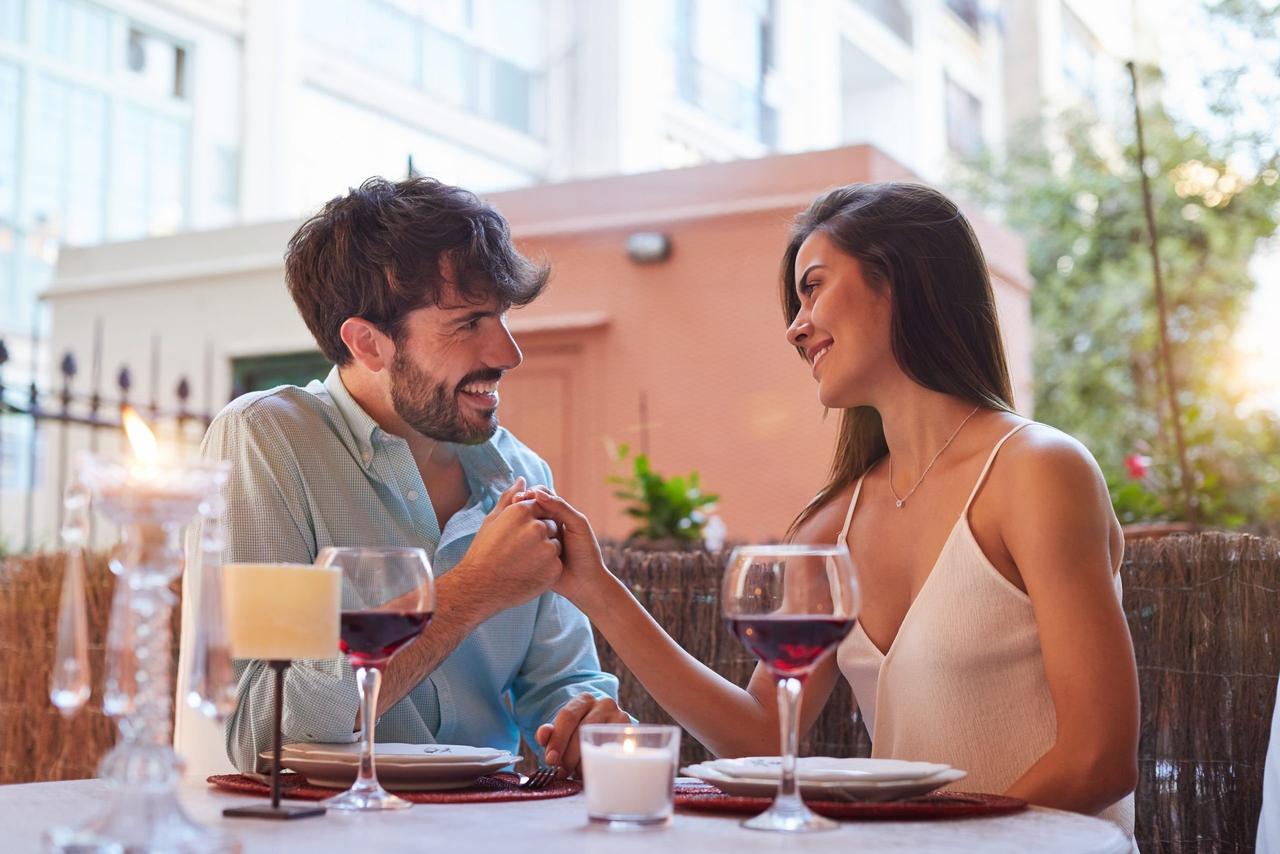 You could attempt make the menu you shared on your wedding day, but that's not the only option. We also love the idea of using your honeymoon destination as inspiration – have a pasta or pizza feast if you went to Italy, or relive your Mexico memories with tacos and margaritas. As for presentation, it's up to you if you go for fine dining and fancy outfits or paper plates and pyjamas (both are equally good in their own ways, if you ask us).
6. Call in the Caterers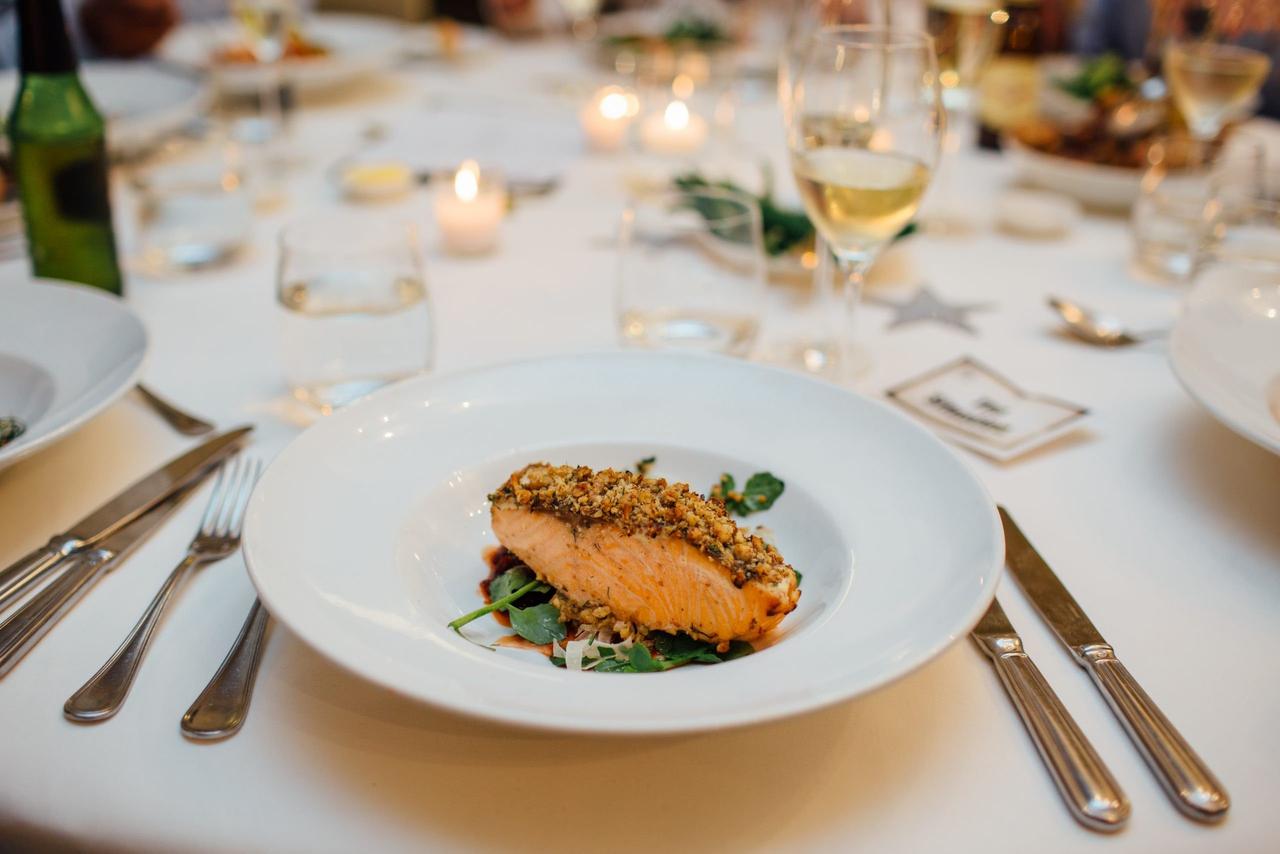 Alternatively, most wedding caterers will offer private chef services, so why not surprise your sweetheart with a meal made by yours – only this time around, it's in the comfort of your own dining room? Sitting together and enjoying a three-course meal without having to rush around and prep and set timers is such a luxury – and you can even organise for the washing up to be done too.
7. Order Gifts to be Delivered on the Day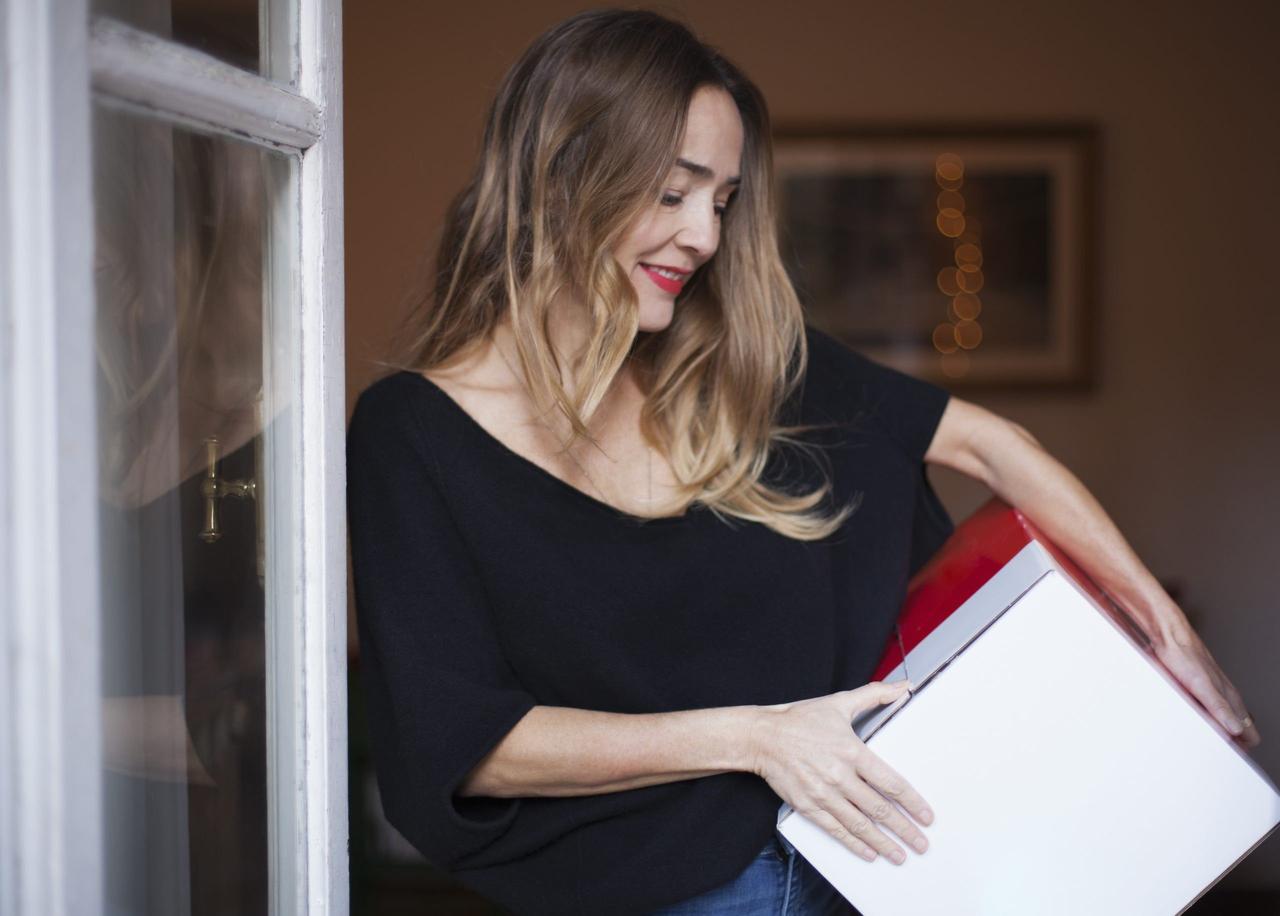 Lots of retailers let you choose the date of delivery nowadays, so if you know you're going to be home, you can arrange for a sweet surprise to be sent straight to your door. It could be anything from a bouquet of flowers to a box of brownies to a board game to play together. Just make sure that when you hear the knock, you make your partner answer. They might think you're being lazy until they realise why…
8. Retrace Your First Dance Steps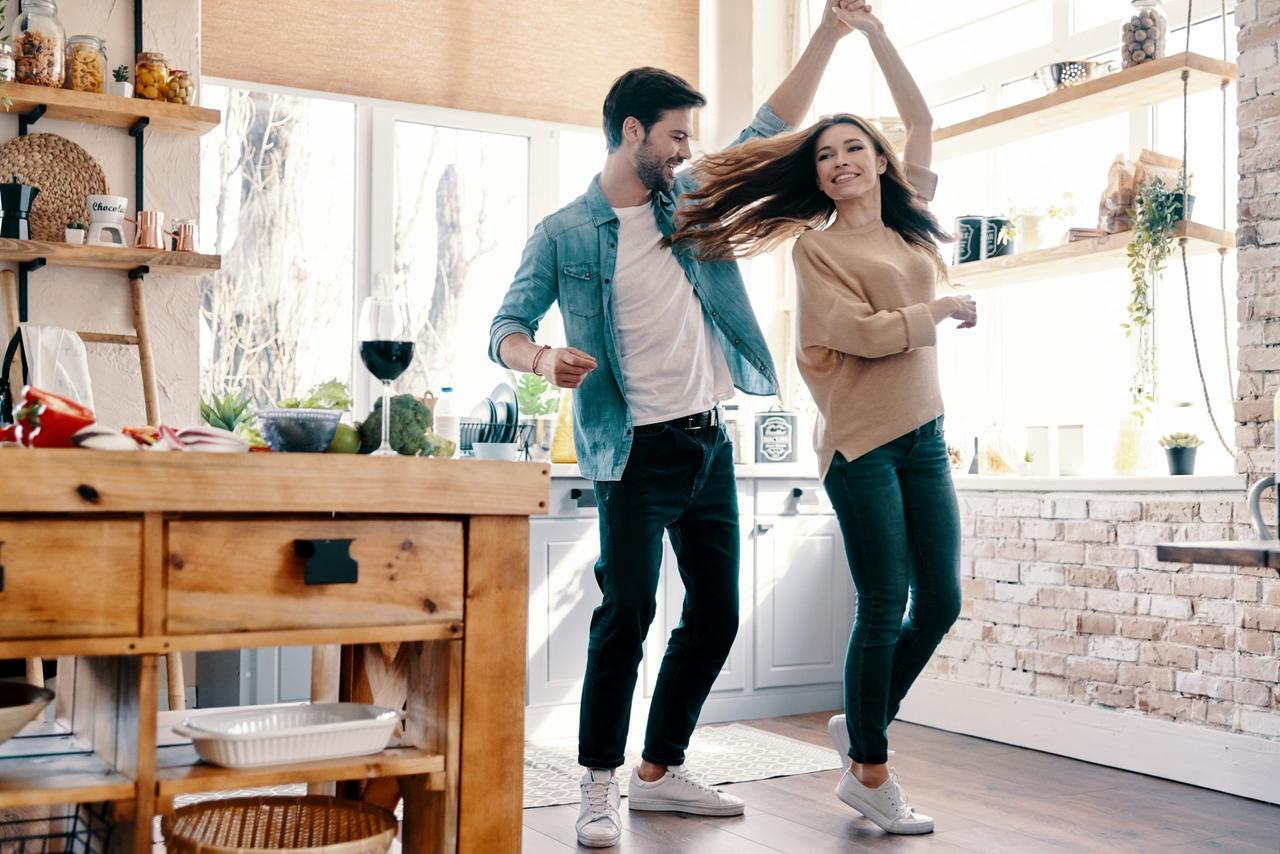 Even if you're just barefoot in the kitchen, swaying to that special song once again is a lovely way to reconnect and share a meaningful moment on your anniversary. Not in the mood for something quite so sentimental? Load up your wedding reception playlist, pour yourselves a couple of cocktails and have a dance party for two.
9. Host a Wedding Movie Night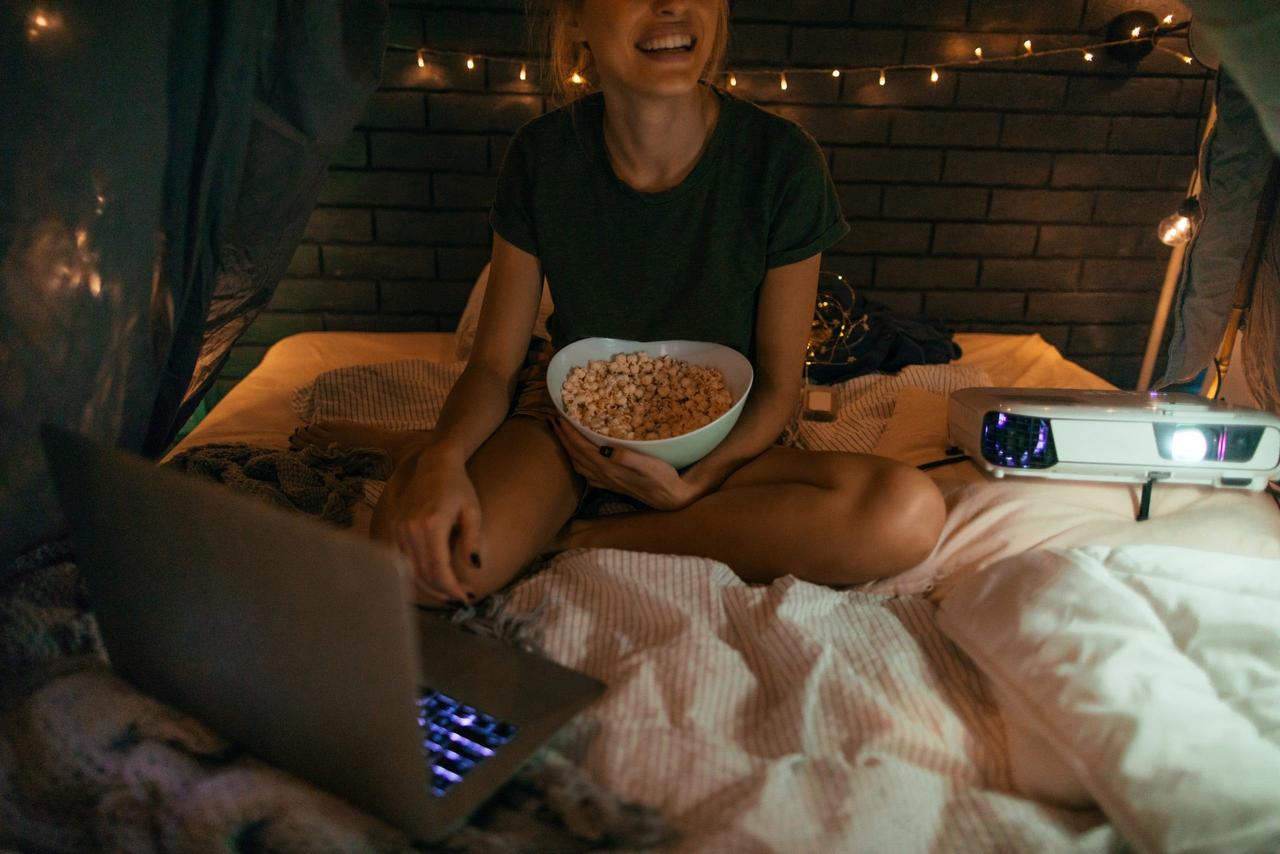 If your regular date nights revolve around movie nights, add a theme to your anniversary date and snuggle up with the popcorn in front of a classic film about weddings. From Four Weddings And A Funeral to Bridesmaids, Wedding Crashers to My Best Friend's Wedding, you're absolutely spoiled for choice. As a fun bonus, see if you can find one that was in cinemas the same year you tied the knot.
READ MORE: Anniversary Gifts For Her: 50 Romantic Ideas Your Wife Will Love
10. Decorate for the Anniversary Year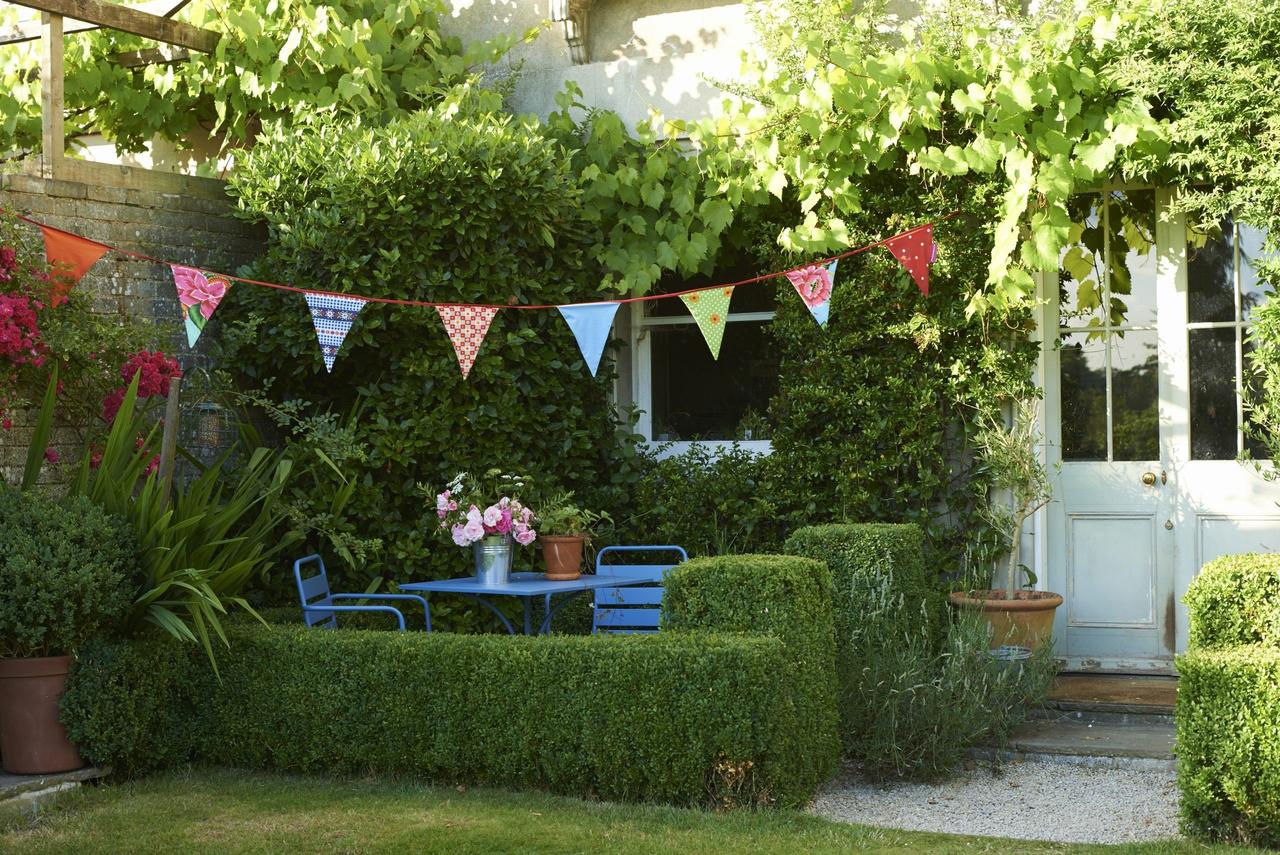 According to tradition, your first wedding anniversary is paper, the second is cotton, and so on. If you're a crafty type, you could deck out your living room or dress up your garden accordingly – think paper garlands or snowflakes, or stringing cotton bunting across the fences. Some years are trickier than others, but when it works, it can make a seriously beautiful setting for your anniversary revelry. You could even turn it into a competition and each take a room – then judge who does the best job of transforming their space!
11. Actually Use Your Wedding Presents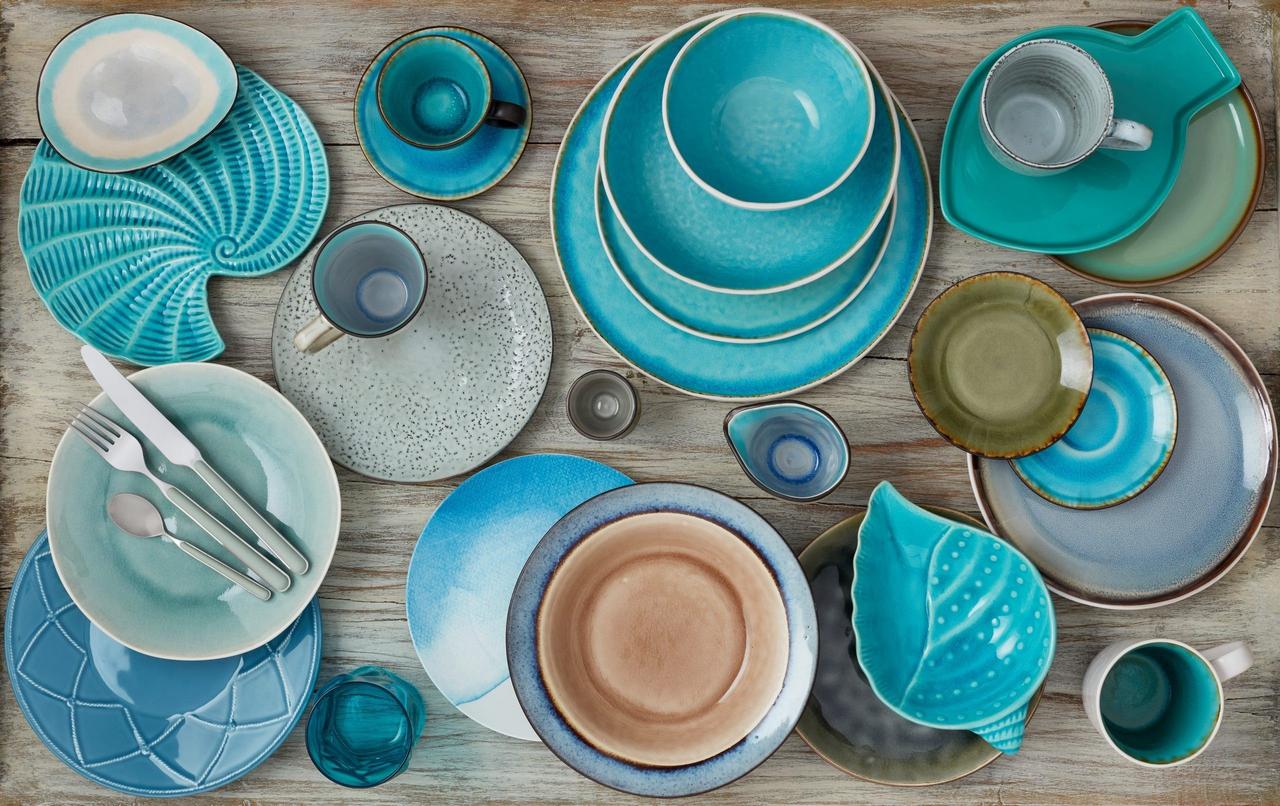 If you made a wedding gift lift, chances are you've got a bread maker you barely turn on, or a set of crockery you're saving for best (read: never actually use). Use your wedding anniversary at home to dust off and make the most of all of your lovely gifts throughout the day, and be sure to take pictures and send them to the people who bought them for you. They'll be thrilled to see them finally getting the love they deserve!
12. Get Gardening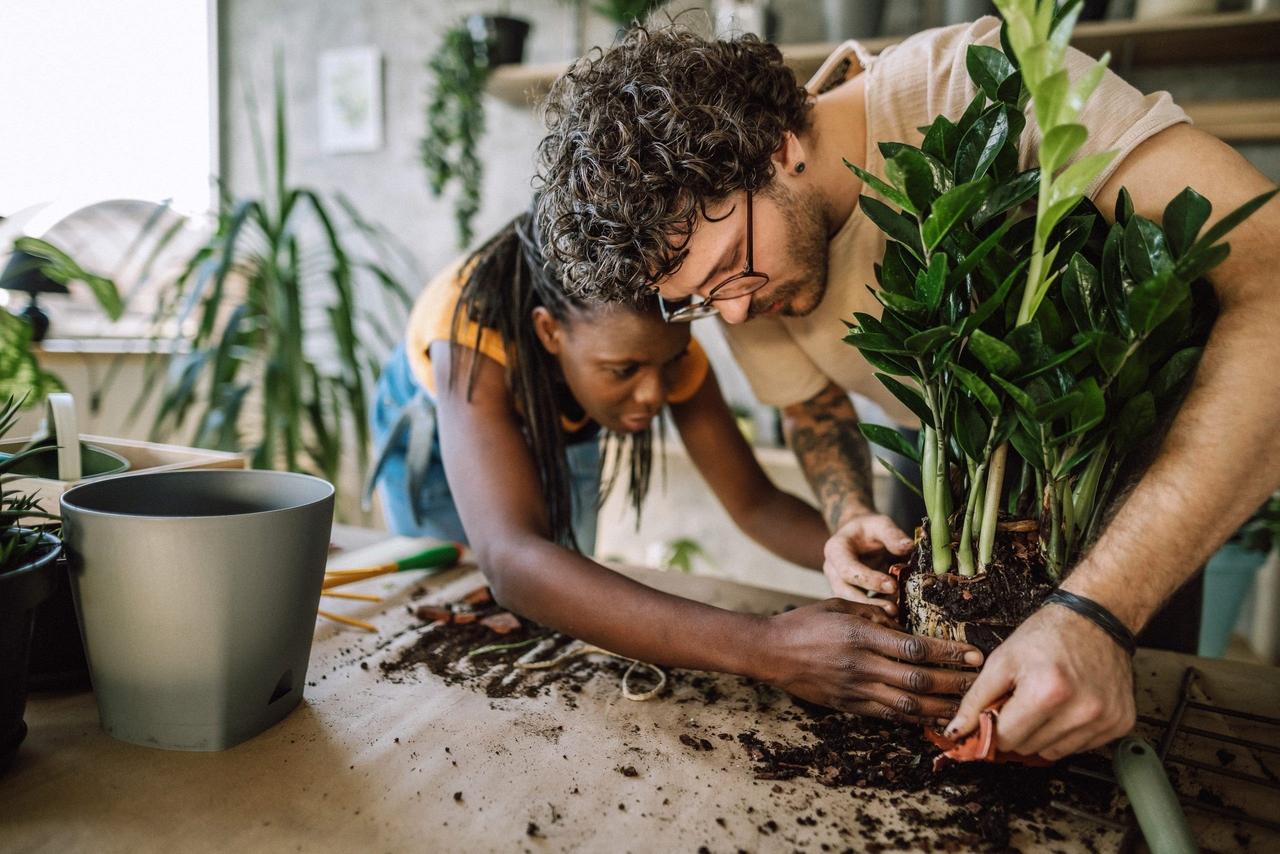 Blessed with a bit of outdoor space? Make the most of it by planting seeds or bulbs that will eventually bloom into the flowers you had in your wedding bouquet. This is a long-term project, so you won't see the fruits of your labour right away, but it'll be the gift that keeps on giving throughout the year and beyond.
13. Swap (but Don't Open) Love Letters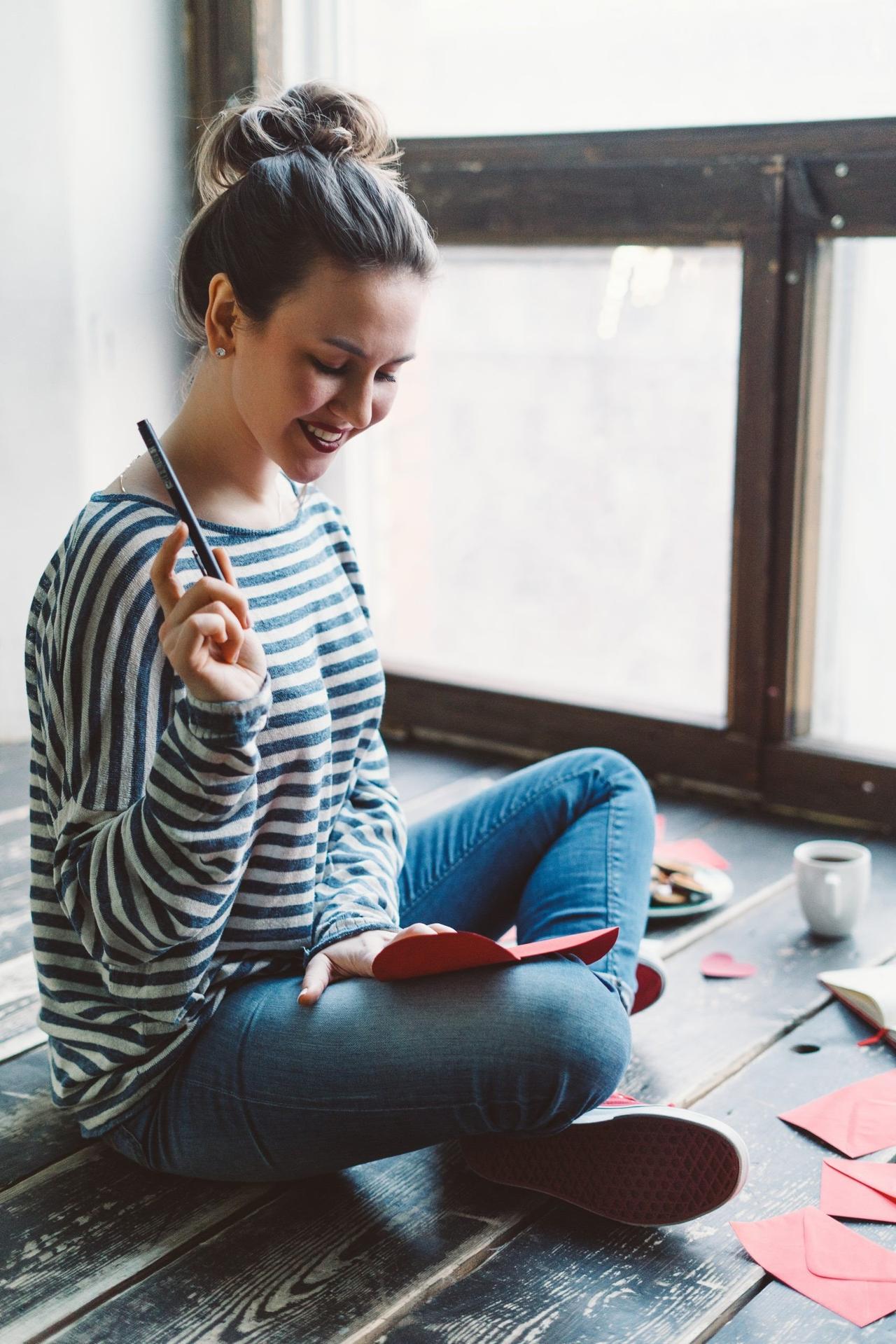 Put pen to paper for a heartfelt letter and you've got an instant thoughtful present. The only catch? You have to save the letter you write this year until your next anniversary, when you can finally open the envelopes and see your partner's sweet message from 12 months before. Do this from the beginning of your marriage and you'll have so many lovely letters to treasure for decades to come.
14. Have a Photoshoot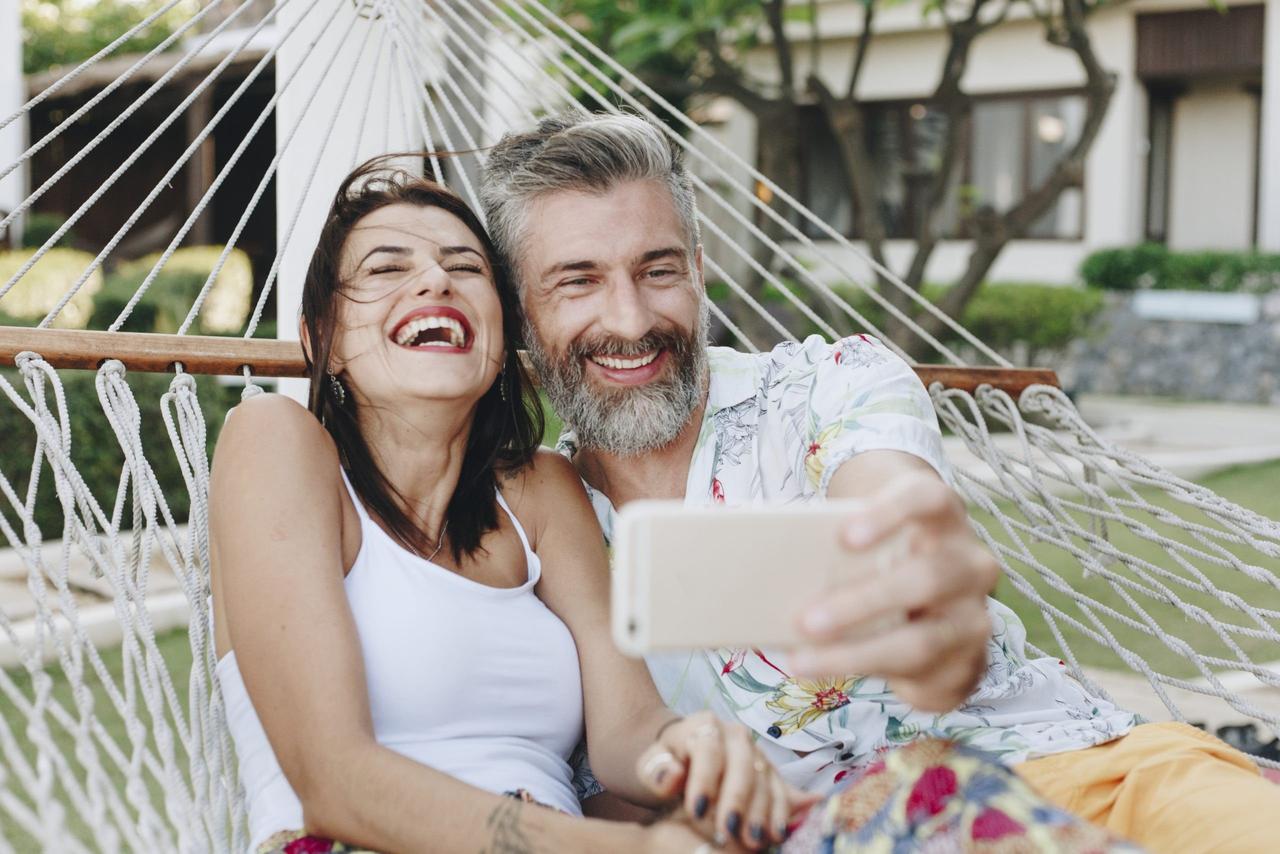 Your anniversary is a brilliant excuse to get dressed up in your wedding outfits again, or to shop for new finery to mark the day – but even photos of you both in jeans and a tee will mean a lot if you take a new set each year. All you really need for this is a tripod and an app with a self-timer, but you could also bring in a professional for a more formal keepsake.
READ MORE: Anniversary Gifts For Him: 50 Unique Ideas Your Husband Will Love
15. Play the Numbers Game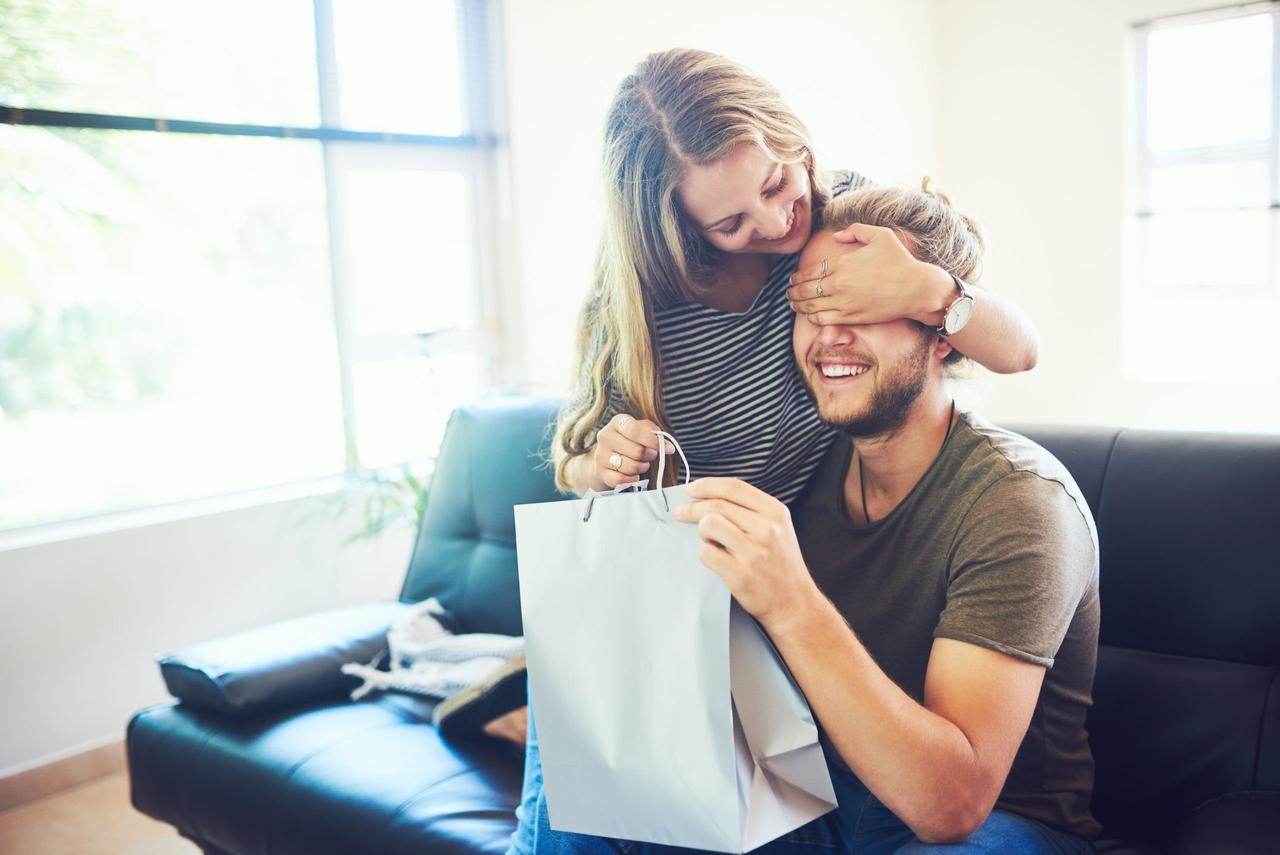 If this is your fifth anniversary, give each other five small, silly presents, or if it's your tenth, each take turns in giving ten-minute back rubs or head massages. This idea is really easy to pull off at home, because it's up to you to be inventive and come up with an activity or present that fits the numbered theme.
16. Hold a Wine Tasting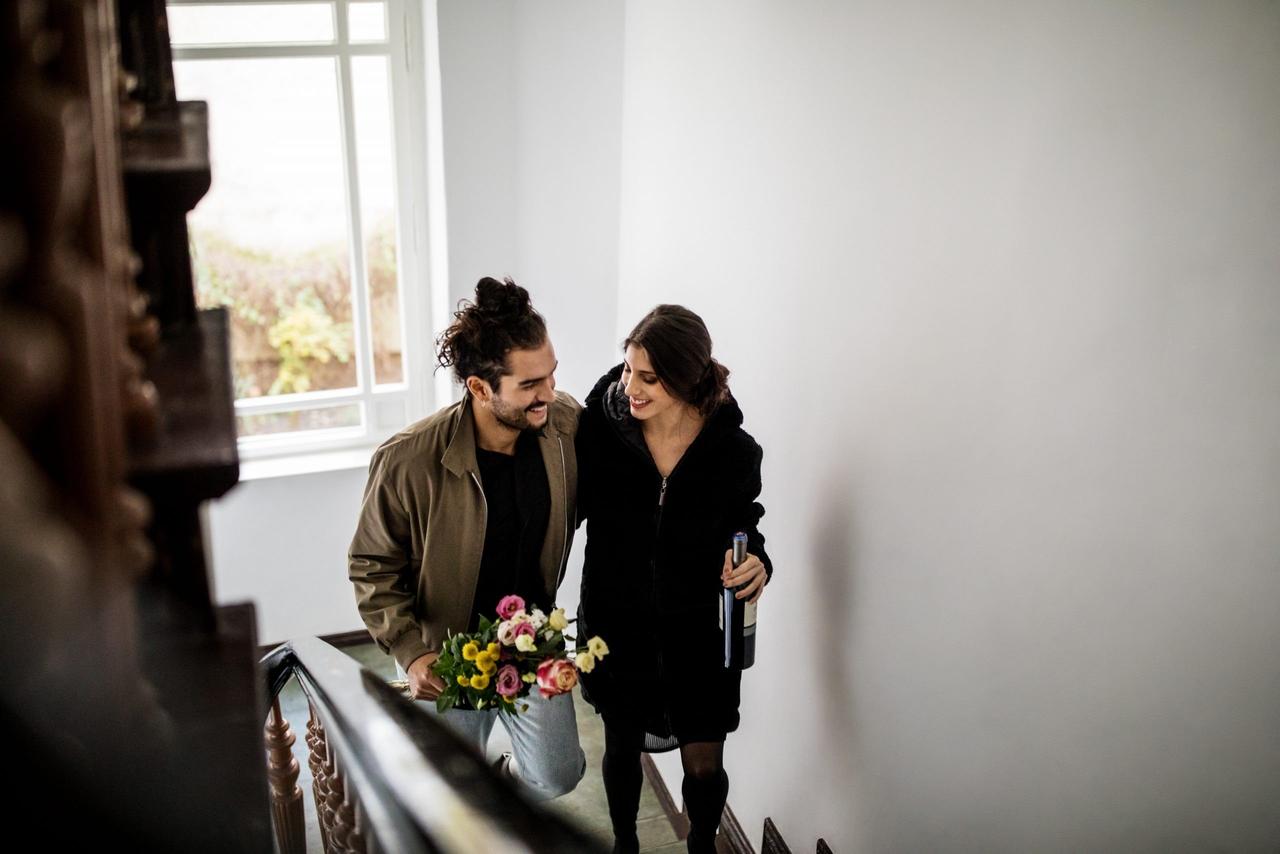 Choosing your wedding wine is a big deal for vino-savvy couples, and if there was ever a day to indulge in another bottle of that same full-bodied rosé or beautifully crisp white, it's your anniversary. Accompany your glasses with a cheeseboard or grazing platter and light candles for a little added ambience. If you had a signature cocktail at your wedding, you could also shake these up together.
17. Do a Puzzle of Your Wedding Photo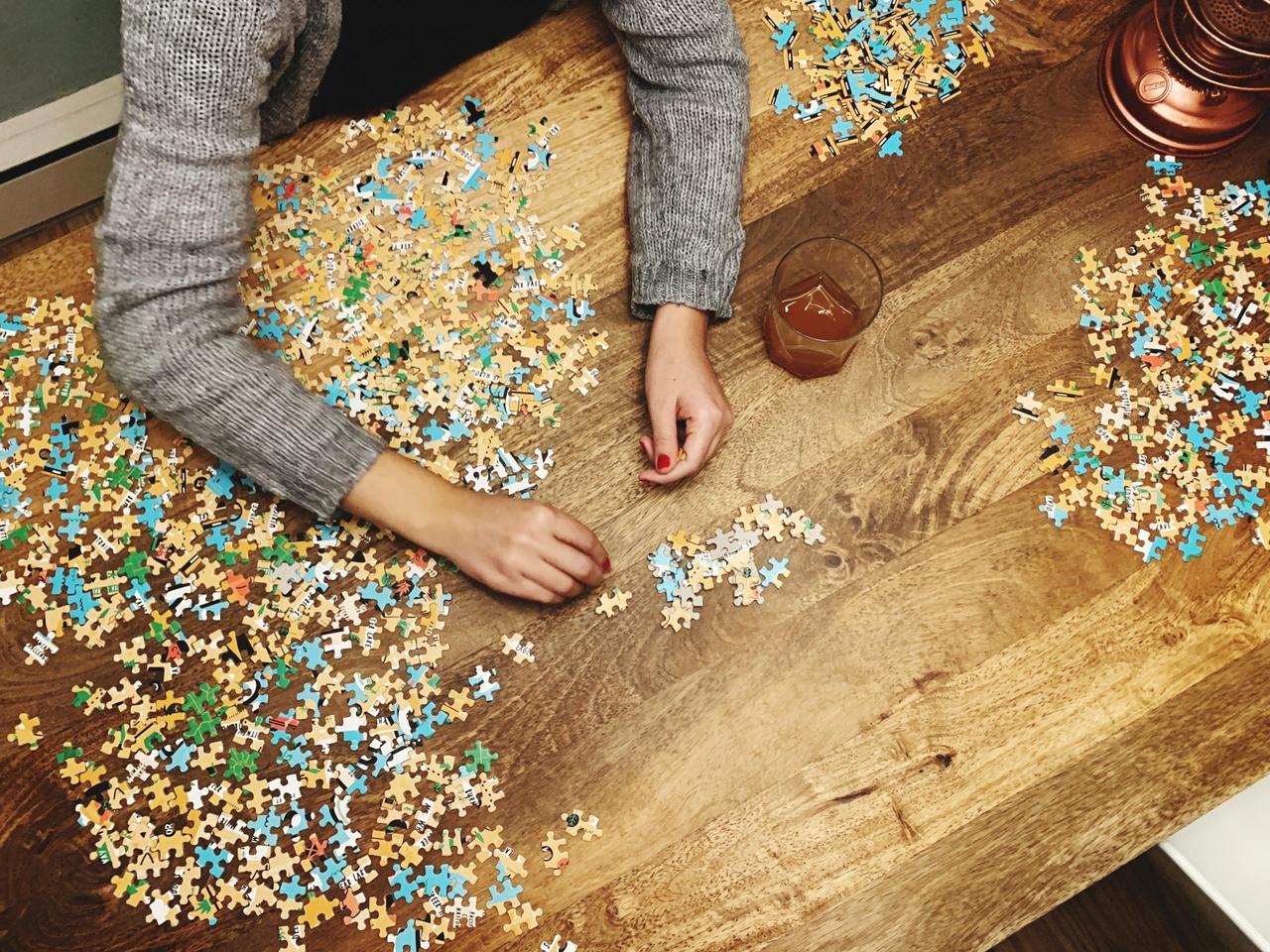 Sites like Photobox will turn a picture of your choice into a puzzle for as little as £12.99. Whether you opt for an easy 49-piece version or settle in for the whole thousand-piece shebang, this is a great way to reignite those wedding memories – especially if you choose the group photograph with all of your guests.
18. Quiz Each Other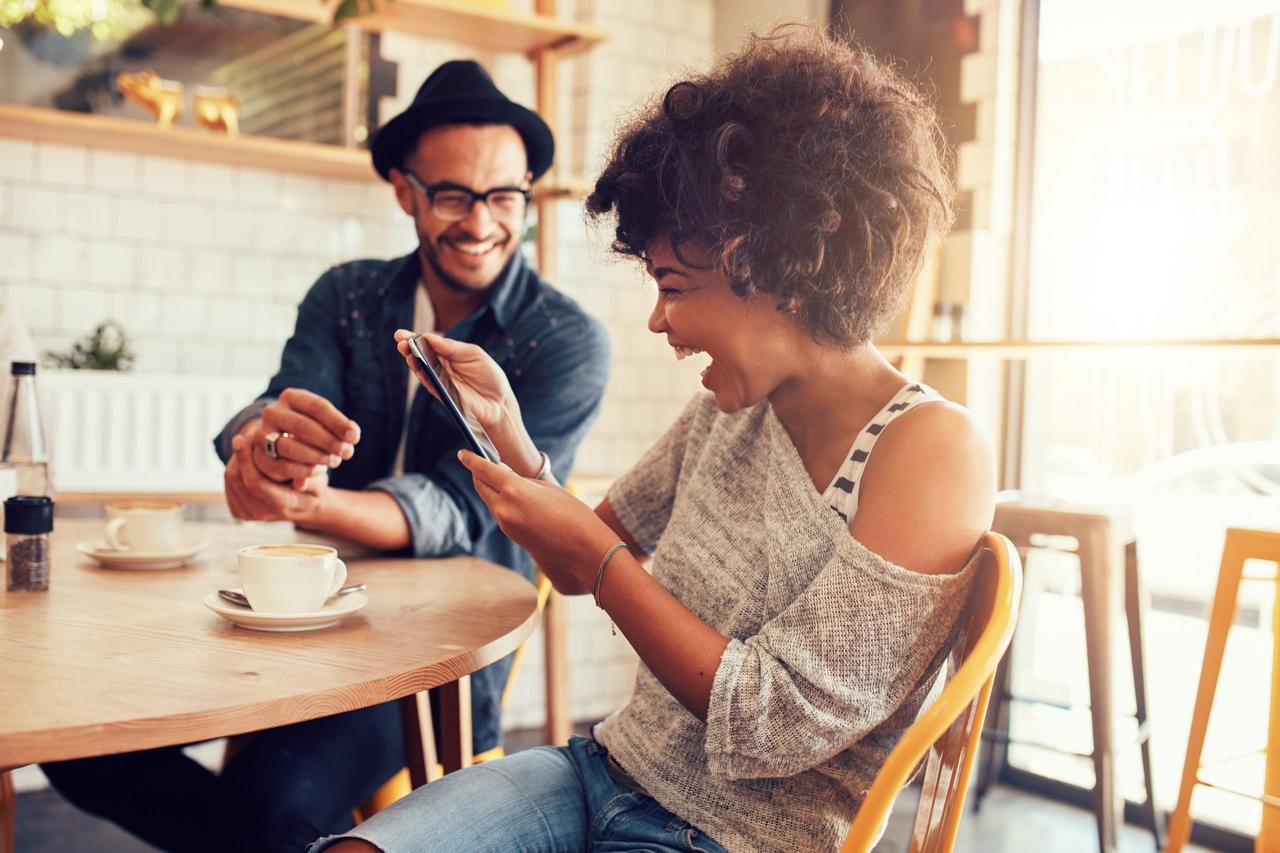 Okay, so we know that on a surface level this sounds more like an interrogation than a romantic moment, but it can actually be a really valuable way to get to know each other better (and before you say 'that's impossible!', trust us, it's not!). Find out your love languages, or take a Mr & Mrs quiz – they're still just as fun after your stag or hen. Or order a book to get you started: Tell Me What You're Thinking comes highly recommended.
READ MORE: Anniversary Poems: The Best Poems to Write In Anniversary Cards
19. Draw Each Other's Portrait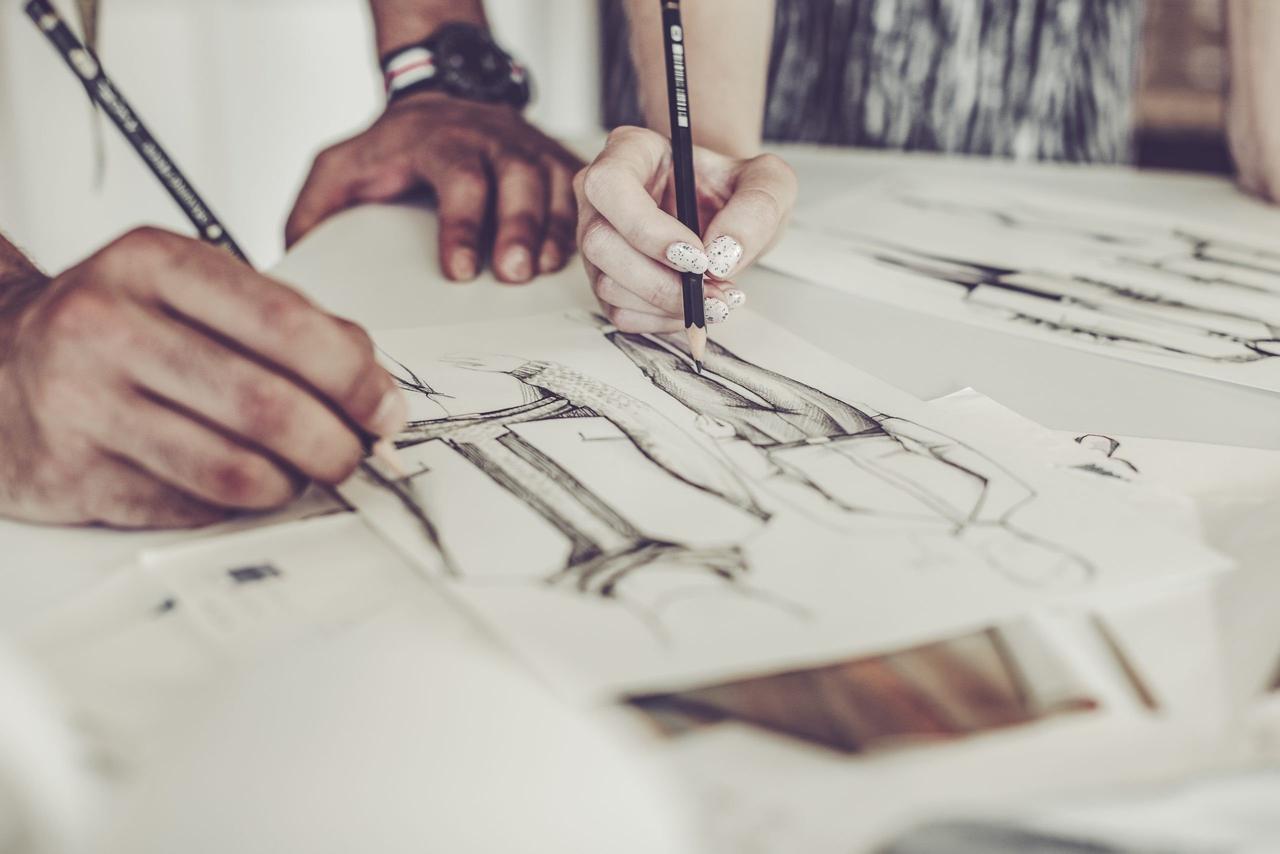 Art is for everyone, even if you're not the creative type. You can each choose a wedding picture that you love and attempt to paint or sketch it, or have your other half sit for a life drawing session. Whether the medium is watercolours, pencils, charcoal or even digital art, your finished product could turn into something you're proud to hang on the wall. If not? It'll still make you smile every time you stumble upon it in a drawer.
20. Make Future Plans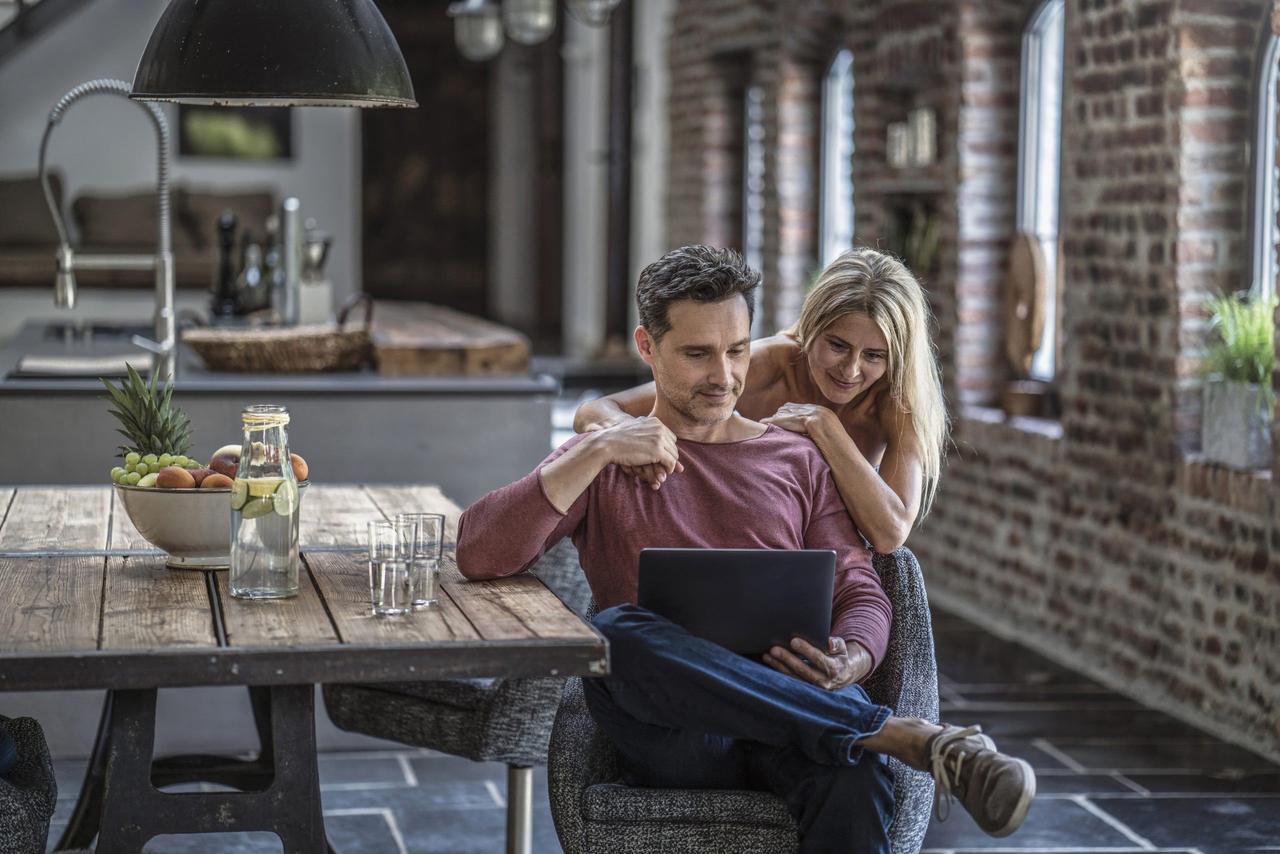 What do the next 12 months look like for you as a married couple? Of course, some things will be out of your control, but you could spend your anniversary booking activities to look forward to – from concerts to classes, spa breaks to flights. It doesn't have to cost a fortune: schedule in activities like a picnic in the park or a date night to see that big cinema release, as well as more expensive adventures like holidays.
21. Throw a Surprise Party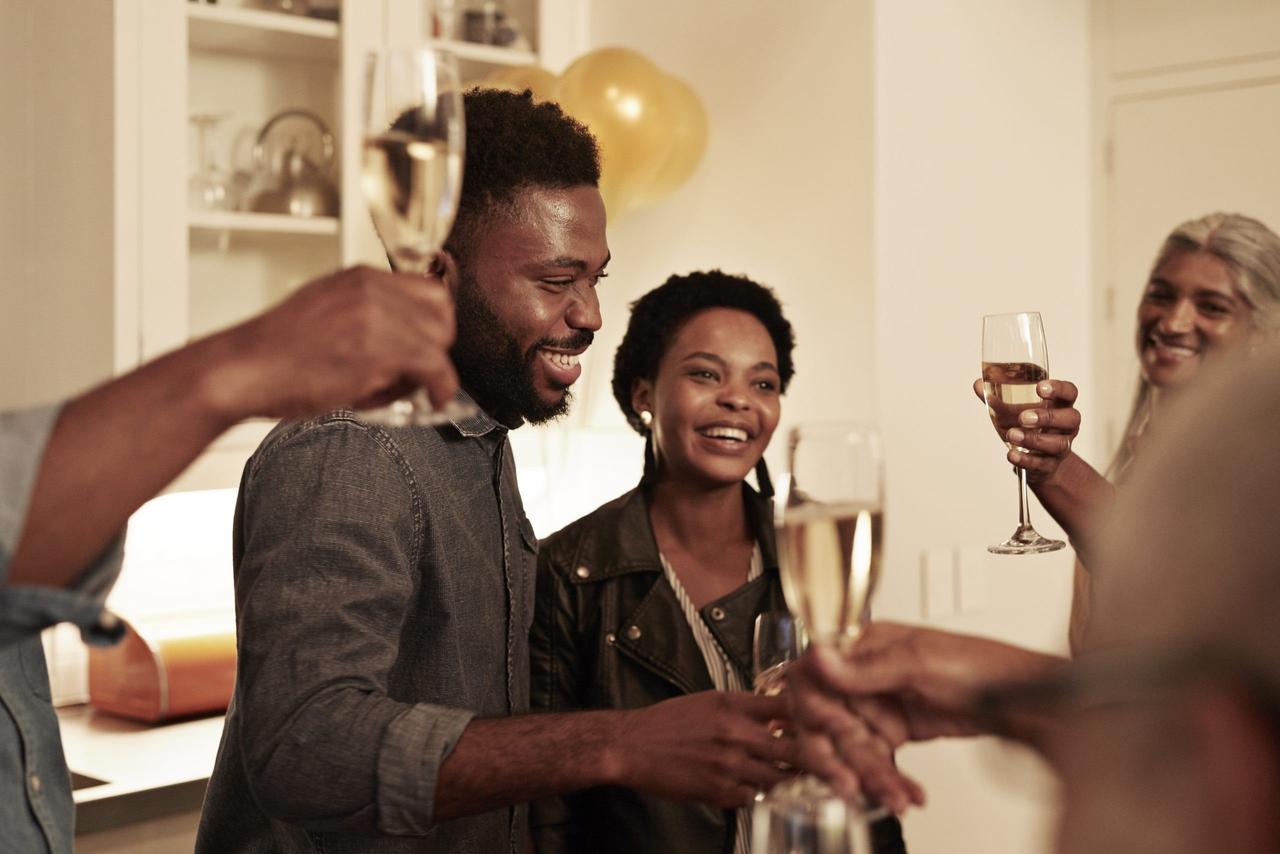 Maybe you want to make this a bigger deal than just you two? We say go for it! Hang the decorations, invite everyone you love and make it a bash to remember. Snacks, flowing drinks and great music are more than enough to get the party started, but if this is a big anniversary and you want to make it even more of an occasion, you could even surprise your loved ones by renewing your vows.
Wedding Anniversary Gifts You Can Enjoy Together At Home
1. Board Games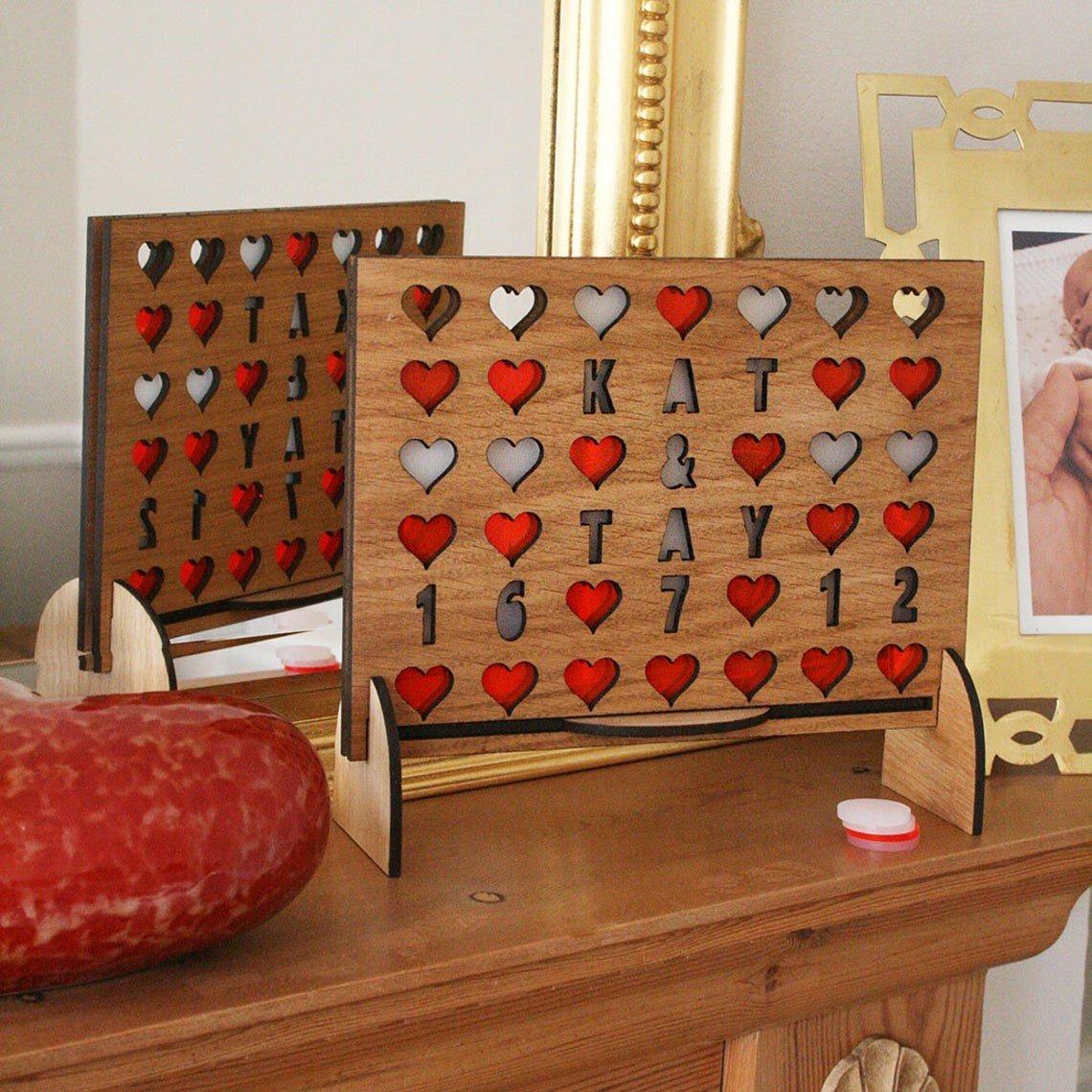 Personalised Four In A Row Game – £65, Not On The High Street
Make your anniversary night an impromptu games night with the best two-player boards. Word Games like Bananagrams, Scrabble or Boggle work well for couples, as do nostalgic options like Jenga or Connect Four – we adore this romantic keepsake version. Loser makes the anniversary dinner!
2. Kitchenware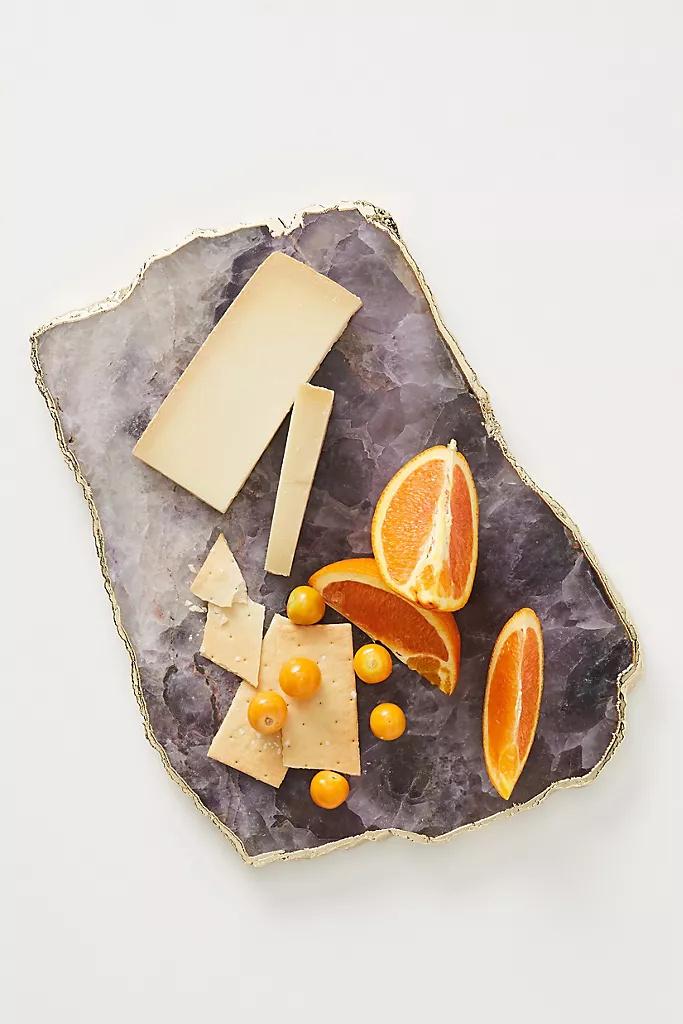 Zaire Agate Cheese Board – £68, Anthropologie
If your at-home anniversary plans centre around eating, investing in a new cake stand, cheeseboard, cocktail shaker or fancy set of glasses is a great idea. Fill any gaps from your wedding list that didn't get gifted, or pick a brand that would usually be outside of your price range as an anniversary treat.
3. Cookbooks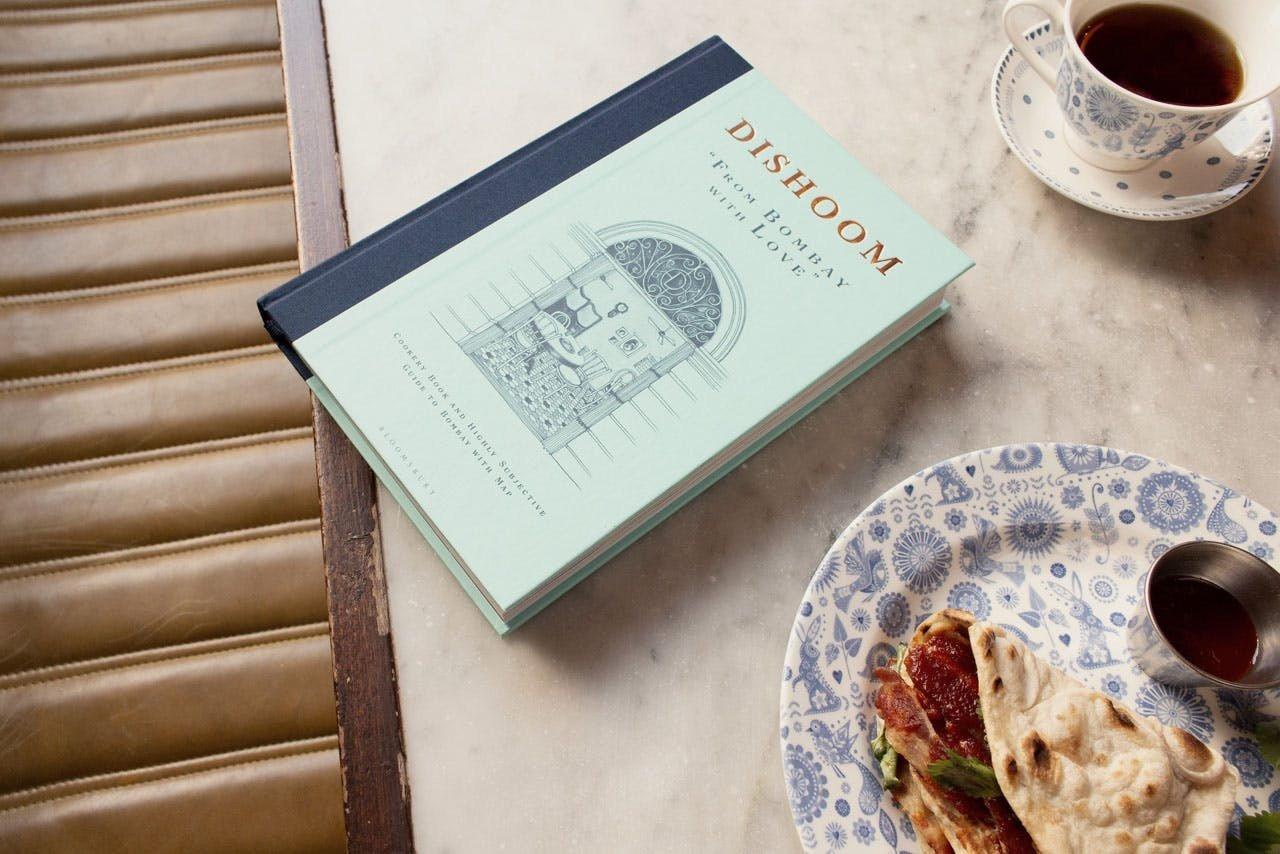 Dishoom Cookbook – £20, Dishoom
In a similarly delicious vein, buying a cookbook from their favourite restaurant or for the cuisine they love is an inexpensive yet really personal option. Resolve to make at least one dish a month from its pages throughout the year to come.
4. Massage Oil and Bars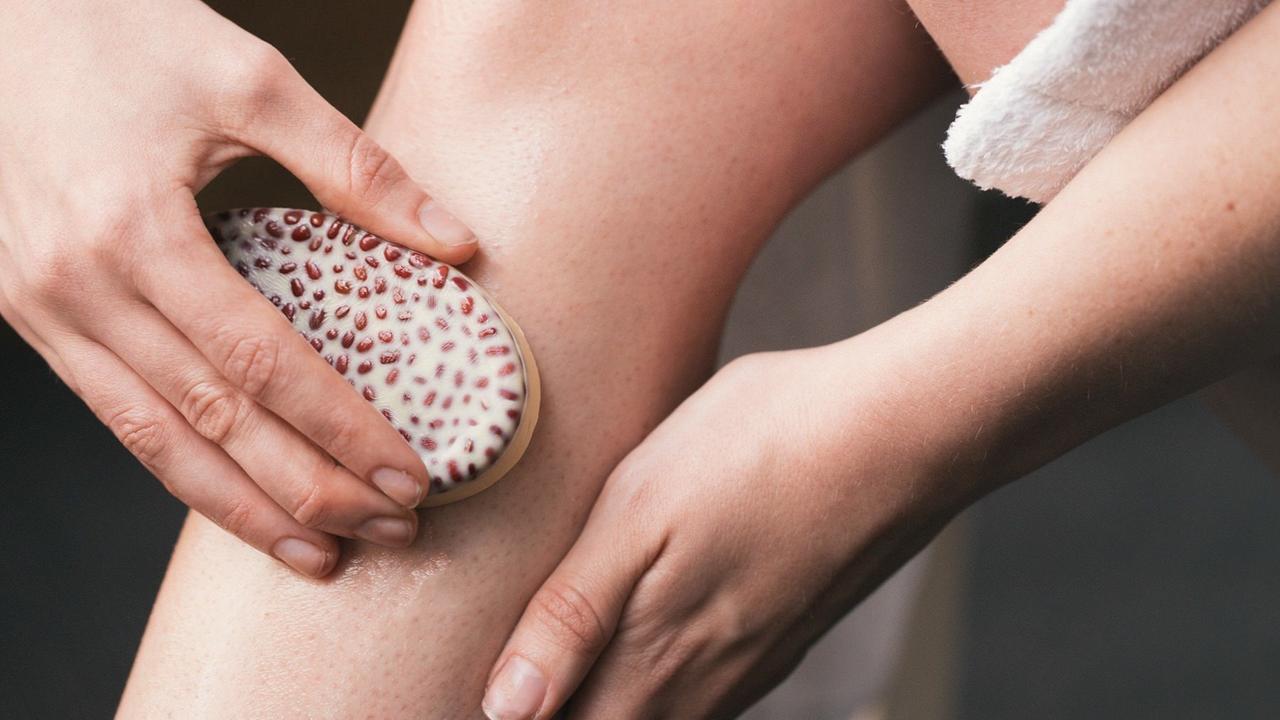 Massage Bars – from £5, Lush
Learning to give each other massages is always a fun couple's activity, even if you need a video tutorial playing in the background until you get the hang of it. Set the scene with a luxurious massage oil, or use one of Lush's appropriately-named bars, including Hottie, Therapy and Tender Is The Night.
5. Sweet Treats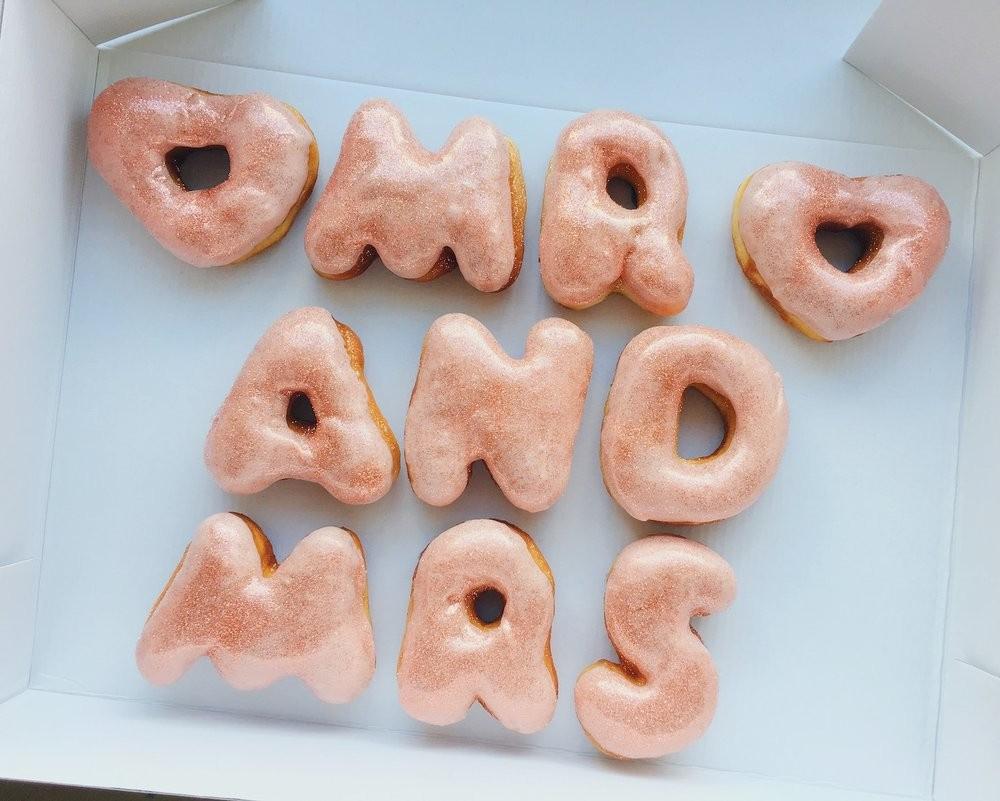 Custom Donuts – Price On Enquiry, Vicky's Donuts
You know what appeals to your partner's sweet tooth the most. Whether it's cake, cookies, brownies, or otherwise, having a fresh box of their favourites delivered will make their day. If you're based in London, we can highly recommend Vicky's Donuts, where you can build your own super-sweet message from custom donuts. No, you're drooling.
6. Gadgets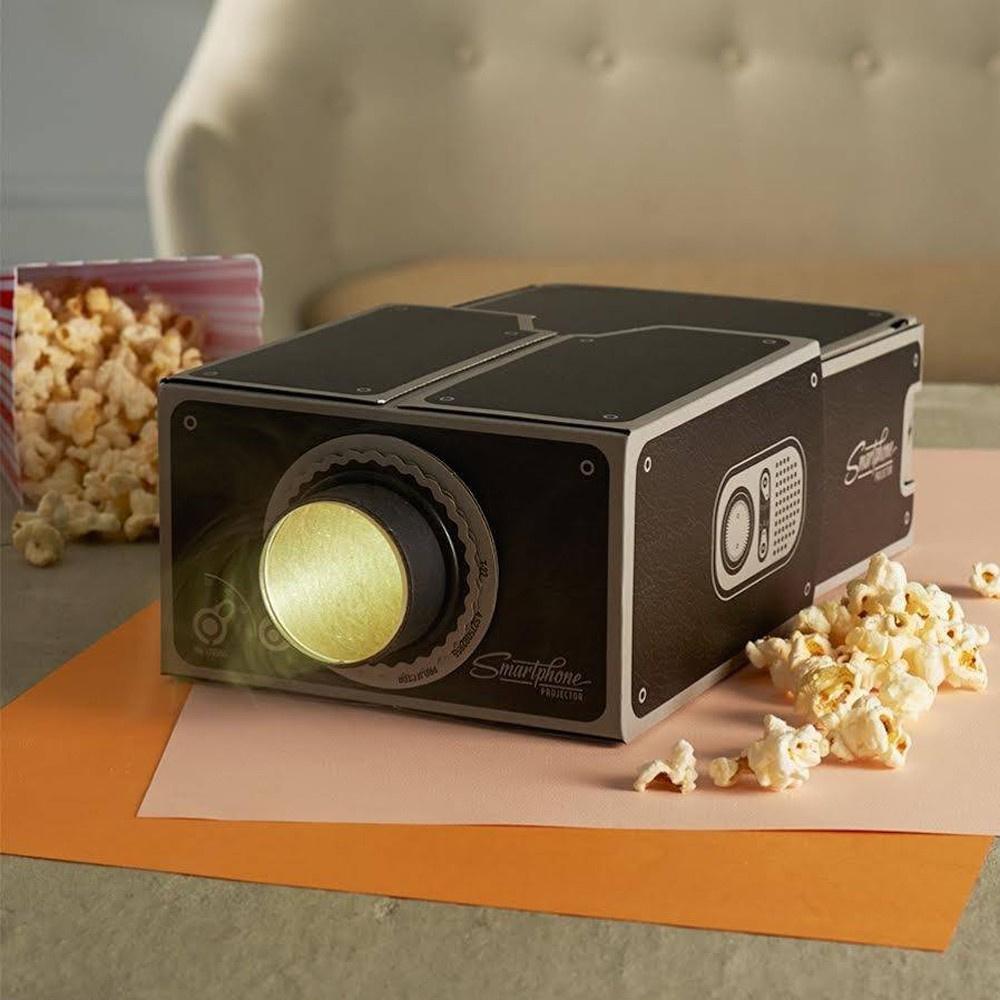 Smartphone Projector – £24.95, Not On The High Street
If you've both dreamed of your own coffee maker or smart speaker, now could be the time to push the boat out – after all, you won't just enjoy it on your anniversary, but every single day. We especially love the idea of purchasing a projector so you can rewatch your wedding film or set up a slideshow of pics in style.
7. Artwork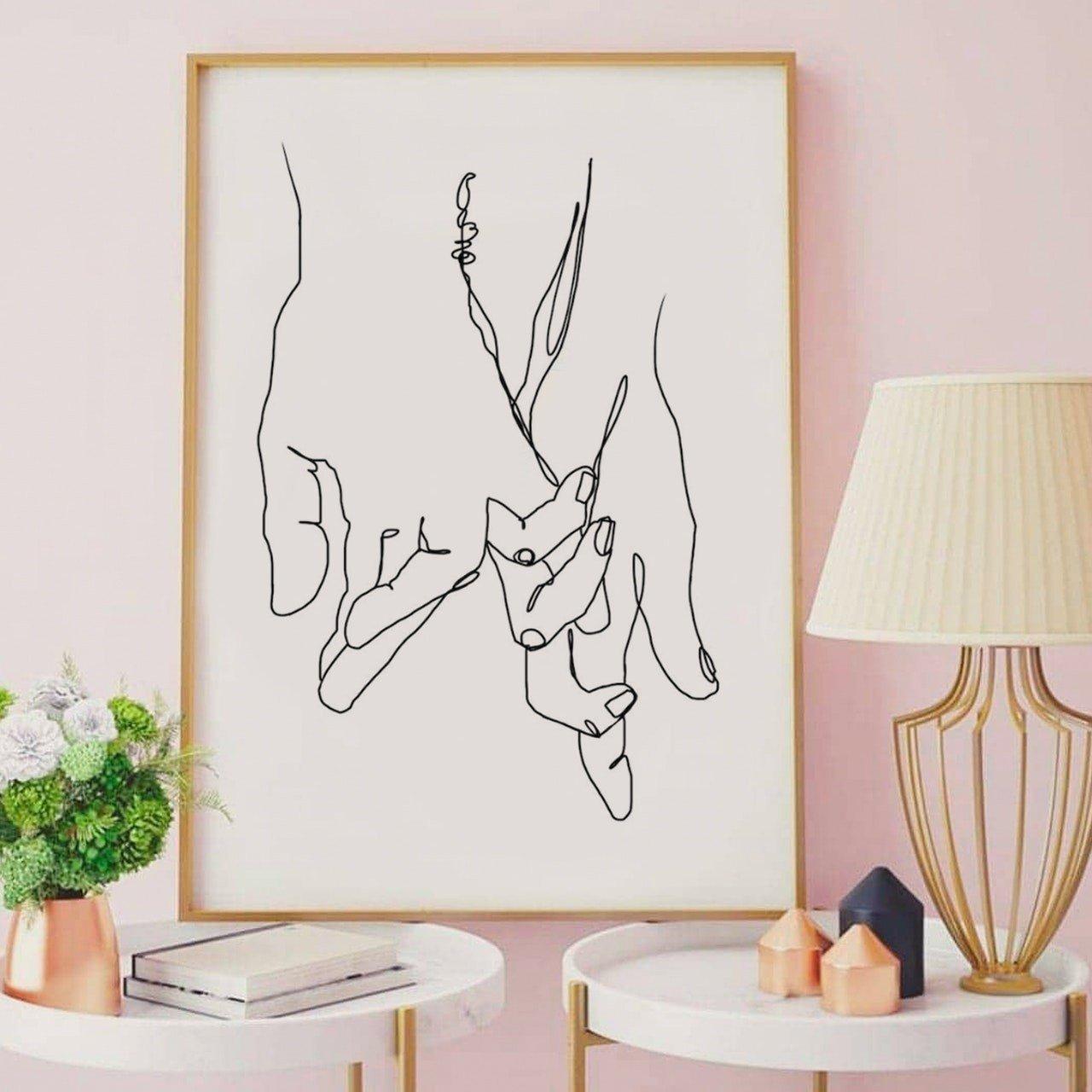 Wherever You Are Going Art Print – from £20, IAmFy
Artwork is a meaningful gift for any occasion, but on your anniversary its especially poignant. There are dozens of personalisable first dance records, location maps and messages on Not On The High Street and Etsy, but you could also simply opt for a love-themed print that will look gorgeous in your collaborative gallery wall.
8. Photo Albums or Frames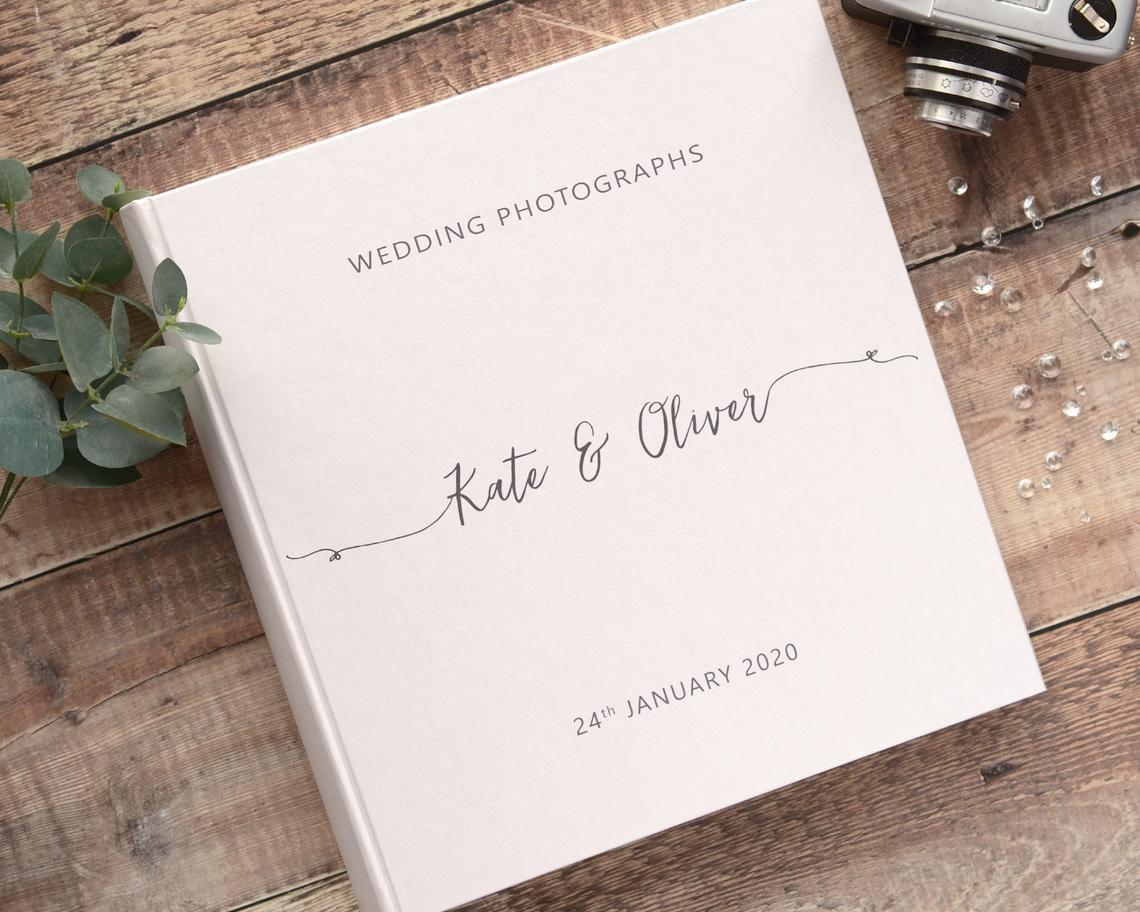 Printed Photograph Album – £29.99, Etsy
This gift can work on two levels – either fill the album or frame with your favourite snap to give as a present, or present the empty album or scrapbook as a project to work on together. You could also order reprints in polaroid form, collate receipts or dried flowers as extra sentimental touches and pick up some gold or silver pens so you can write notes about the best moments next to the images.
9. Champagne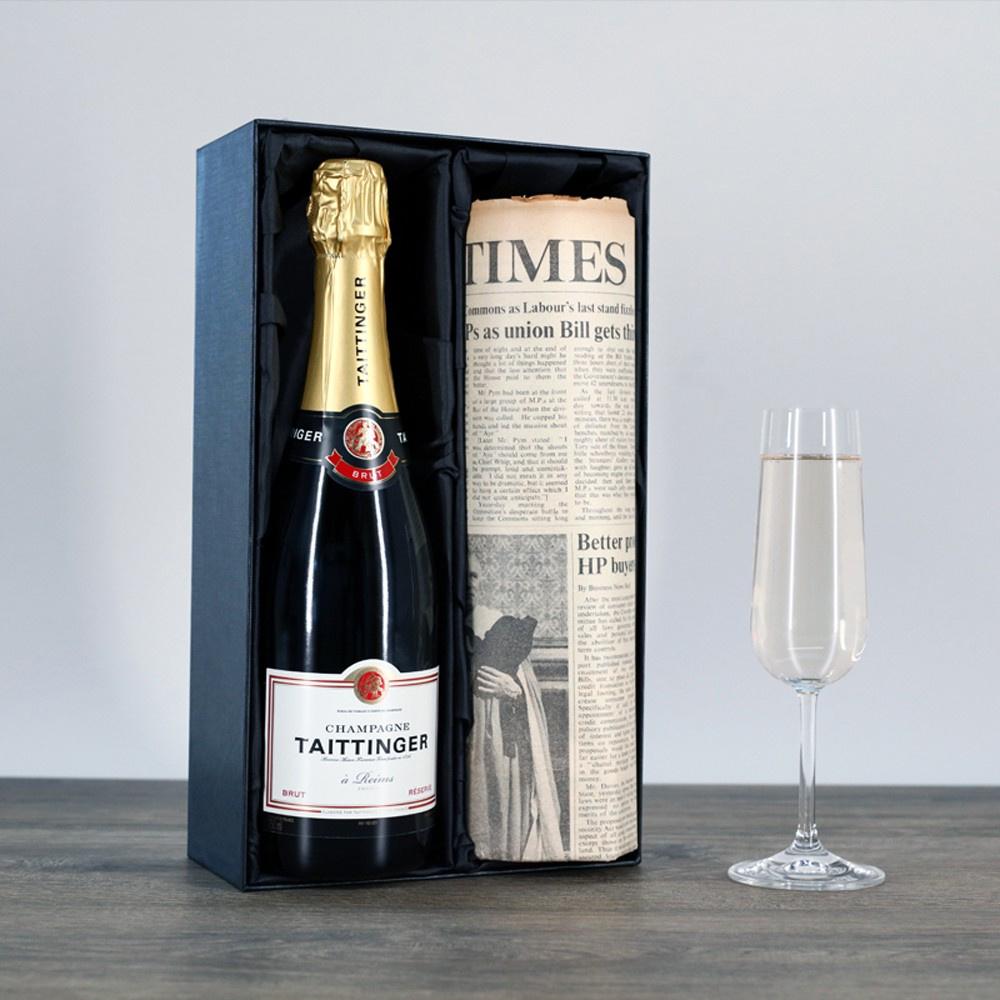 Tattinger Champange and Newspaper Gift Set – £94.99, Historic Newspapers
Well, have you ever known anyone (outside of the teetotal amongst us) not thrilled to receive a bottle of booze? Any special bottle of champers will go down beautifully, but this box contains not only the finest fizz but a keepsake newspaper from the day of your marriage. Cheers to you both!
Want to get something you both can enjoy? Try these anniversary gifts for couples.