17 Songs to Avoid for Your First Dance
Trying to decide what song to have for your first dance? Let us help you by telling you which first dance songs you need to avoid...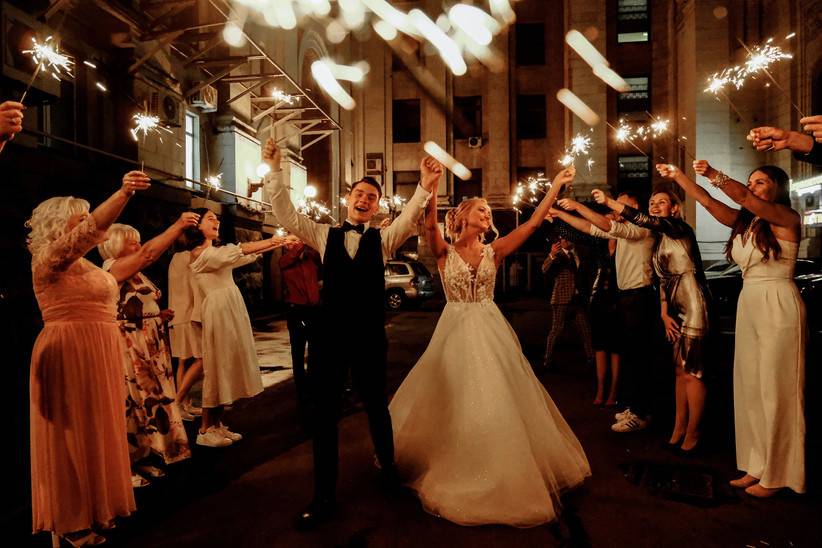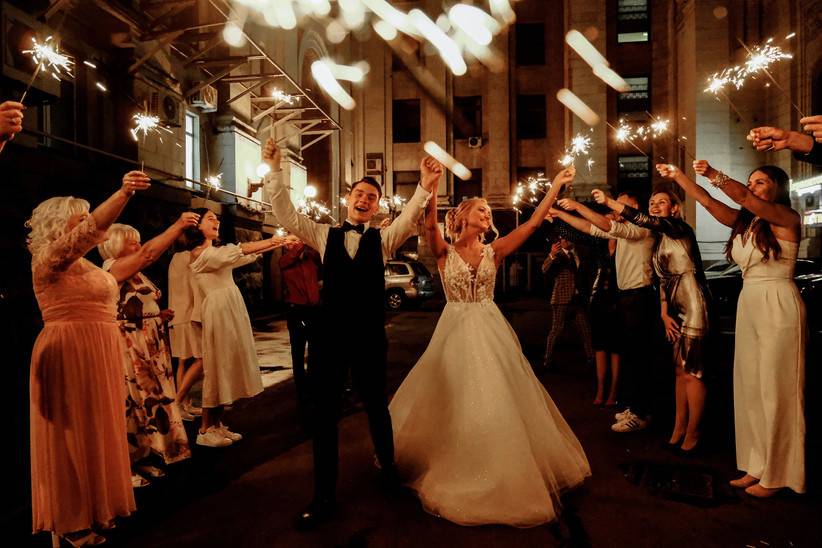 Choosing the perfect first dance song can be really tricky - it needs to sum up your relationship, not be too over-used and get everyone ready to hit the dance floor. No pressure! But we can at least make finding the right song for your first dance a bit easier by compiling the songs you need to avoid for your first dance...
We've rounded up the worst first dance song choices - it turns out there are quite a few songs out there that seemingly sound like love songs but have a much darker meaning. Who knew? Well, after reading this list - you will, and you can avoid any awkward dance floor faux pas with an inappropriate wedding song.
DISCLAIMER: If you love the song, and it means something to you - you don't have to listen to us. Dance to whatever gets you moving!
17 Songs to Avoid for Your First Dance
1. Ho Hey - The Lumineers
Oh, we love this indie classic from The Lumineers, and maybe you do too. With lyrics like 'I belong to you, you belong to me/ You're my sweetheart', it seems like a perfect pick for an indie first dance song. However, not all is as it seems.
It contains the lyrics 'I don't think you're right for him/ Look at what might have been,' turning it into a ballad about unrequited love, which isn't our favourite sentiment for a wedding.
2. God Only Knows - The Beach Boys
This song is a bit of a tear jerker, and is pretty popular as a wedding recessional song too. But we're here to ruin it for you (sorry, but someone has to tell it like it is). While the Beach Boys may proclaim that 'God only knows what I'd be without you', they also state 'if you should ever leave me/ Though life would go on, believe me,' which feels a bit blasé for a wedding song. We think - and it might just be us - that leaving shouldn't even really be hinted at in a first dance.
3. Every Breath You Take - The Police
You might be totally obsessed with your partner, but you don't want to take it this far. Every Breath You Take by The Police is actually a song all about a stalker. Here are some creepy lyrics from the song to give you the ick: 'Every single day/ Every word you say/ Every game you play/ Every night you stay.
'I'll be watching you/ Oh, can't you see/ You belong to me/ How my poor heart aches/ With every step you take.' Super inappropriate for a wedding.
4. Make You Feel My Love - Adele/Bob Dylan
No matter which version you opt for, this ballad isn't ideal for a first dance. It's all about someone who is in love with a person who is yet to decide how they feel - not the best tune to kickstart your married life! These lyrics are particularly demonstrative: 'I know you haven't made your mind up yet/ But I would never do you wrong.'
5. My Cherie Amour - Stevie Wonder
Another song about unrequited love! This popular first dance pick is actually all about being in love with someone who never notices you. Lyrics include: 'In a café or sometimes on a crowded street/ I've been near you, but you never noticed me,' which conjures up a pretty sad image for a first dance song, doesn't it…
6. Cherry Wine - Hozier
On a first, not-too-attentive listen, this song sounds like a beautiful love song, but if you dig a little deeper it's actually a song all about domestic abuse and violence. References to open hands and closed fists, blood and being accused of being guilty are all included in the song, as well as the difficulty of being with someone with a temper you're afraid of: 'Hot and fast and angry as she can be/ I walk my days on a wire.' If this is on your wedding playlist, maybe hit skip.
7. You're Beautiful - James Blunt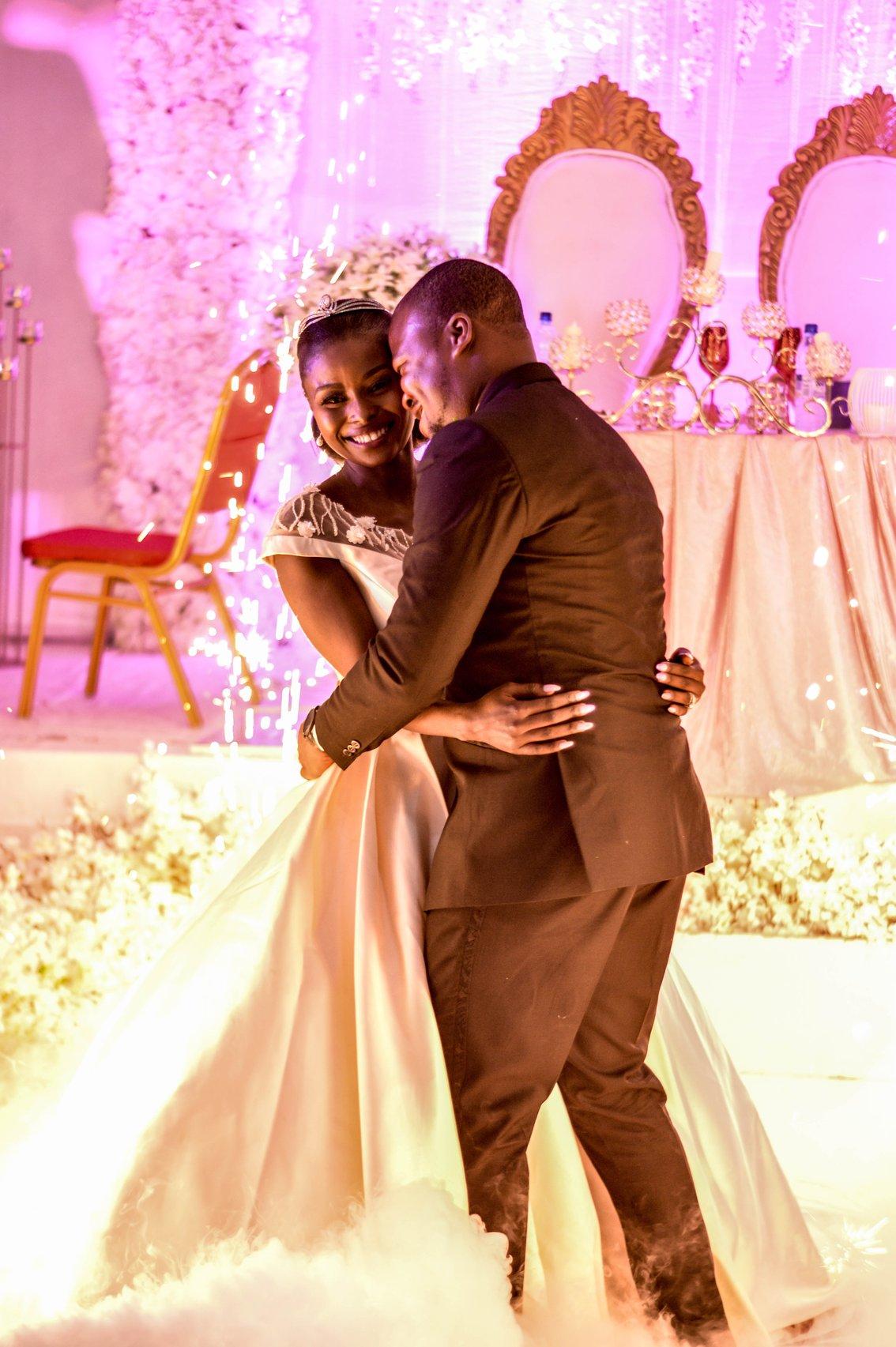 In case you're the one of the few people in the universe who wants this as their first dance (no offence James Blunt, it's just too easy), we're here to advise against it. And not just because it's James Blunt - this song is all about someone realising they'll never have the person they love, and the video alludes to a suicide as a result. It even ends on this dark note: 'But it's time to face the truth/ I will never be with you.'
8. Stay With Me - Sam Smith
Sam Smith is a popular choice when it comes to first dance songs with lots of emotion, but Stay With Me might be just a bit too emotional. This song is all about begging someone to stay even though they're a one night stand: 'This ain't love, it's clear to see/ But darling, stay with me.' You probably want to aim higher with your first dance as a married couple!
9. I Will Always Love You - Dolly Parton/Whitney Houston
It doesn't matter which version you go for (although, we're extreme Dolly stans) - this powerful ballad is all about leaving someone because you both know you're not right for each other. This verse sums it up pretty well:
'Bitter-sweet memories/ That's all I'm taking with me/ Good-bye, please don't cry/ 'Cause we both know that I'm not/ What you need.'
10. Skinny Love - Bon Iver
Bon Iver do make a beautiful song, there's no disputing that, but Skinny Love is not a wedding song. The band's founder, Patrick Vernon, even explained in an interview with Pitchfork magazine why it's not a love song in the way you might want it to be: "Skinny love doesn't have a chance because it's malnourished."
These lyrics further prove it's unsuitability for your first dance: 'And now all your love is wasted/ And then who the hell was I?'
11. The Scientist - Coldplay
Coldplay is another band that makes pretty sounding songs with darker stories. The Scientist is a beautiful sounding piece of music, but the lyrics don't lend themselves to a happy ever after: 'It's such a shame for us to part/ Nobody said it was easy/ No one ever said it would be this hard.'
12. Wild Horses - Rolling Stones
You might be looking for a rock first dance song, but let's take a closer look at Wild Horses by the Rolling Stones. It tells the story of a couple that hurt each other - it refers to faith being broken, tears being cried, and contains this verse: 'I watched you suffer/ A dull aching pain/ Now you've decided/ To show me the same.'
13. The Sweetest Thing - U2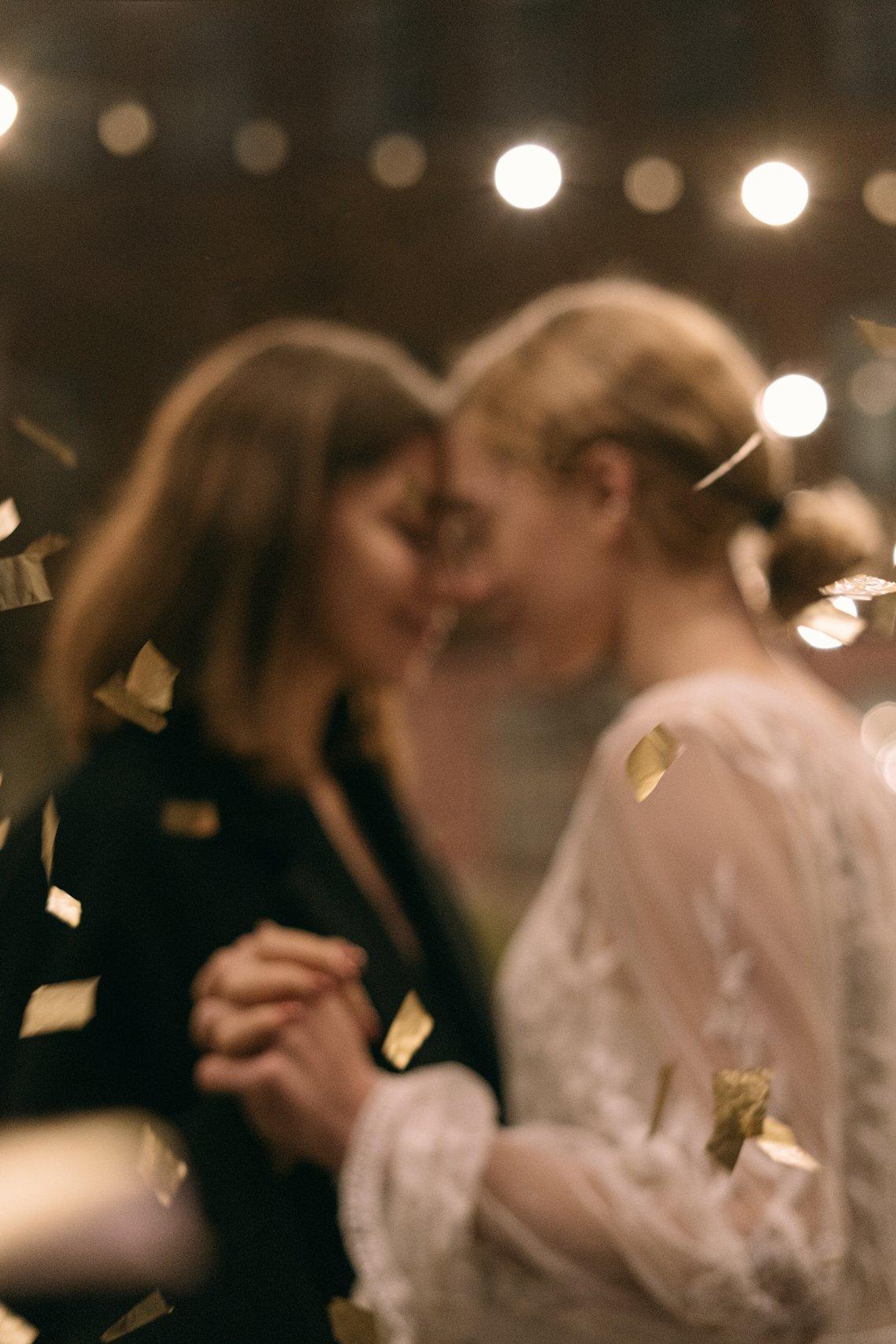 This is a song about someone who knows they're losing someone they love. As well as referring to love as 'the sweetest thing' the chorus repeatedly laments that 'I'm losing you'. It was actually written after Bono missed his wife's birthday. Kind of a weird gift for your wife, if you ask us.
14. Latch - Disclosure/Sam Smith
You might be looking for more of an unusual first dance song, but let us tell you, Latch by Sam Smith and Disclosure is not the one. The lyrics are actually pretty dark, with this intense verse haunting us: 'Now I got you in my space/ I won't let go of you/ Got you shackled in my embrace/ I'm latching on to you.'
15. Always - Bon Jovi
If you want the flair of Bon Jovi at your wedding, we suggest picking something other than Always. This song is about someone who will always love the person who left them, with some quite desolate lyrics: 'It's been raining since you left me/ Now I'm drowning in the flood.'
16. Nothing Compares 2 U - Prince
The idea of telling your partner 'nothing compares to you' is lovely. However, this song doesn't quite translate. The saddest lyrics are 'It's been so lonely without you here/ Like a bird without a song.' It's one to skip on W-day.
17. Rewrite the Stars - Zac Efron & Zendaya
The Greatest Showman exploded when it came out, and lots of couples want to include the powerful playlist in their wedding. May we suggest though that you give Rewrite the Stars a miss? Not only does it include the line 'it was hopeless after all', it ends on the lyrics: 'But I can't have you/ We're bound to break and my hands are tied.' Desolate, much?
Maybe, after all that lyrical analysis, there's a lot to be said for Ed Sheeran...you can browse the best Ed Sheeran songs for your wedding here.