Unusual First Dance Songs: Our Top Picks
Not everyone wants to dance to Ed Sheeran's "Perfect"; - and that's fine! These are the best unusual first dance songs for quirky couples...
We have included third party products to help you navigate and enjoy life's biggest moments. Purchases made through links on this page may earn us a commission.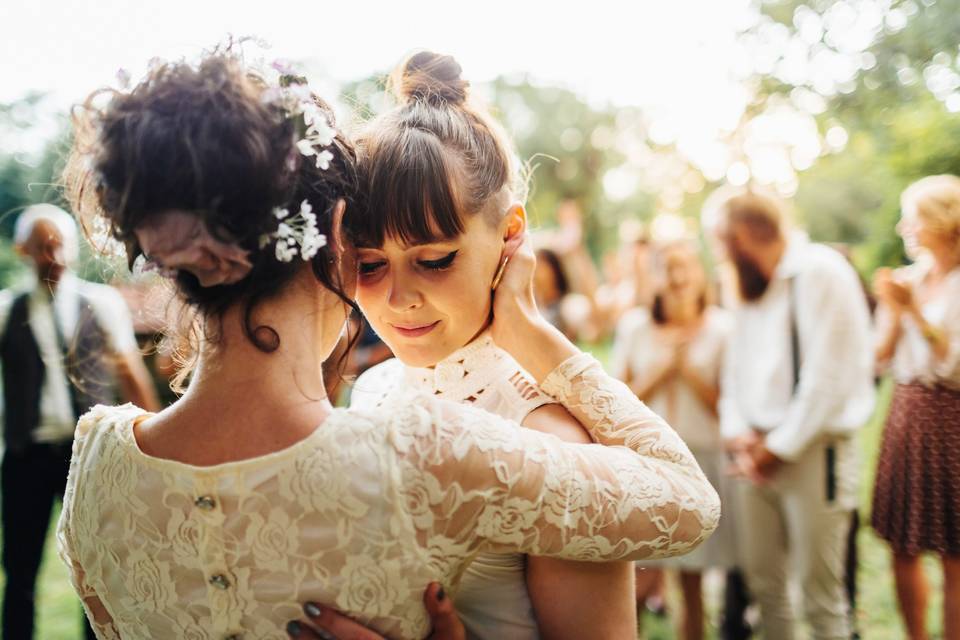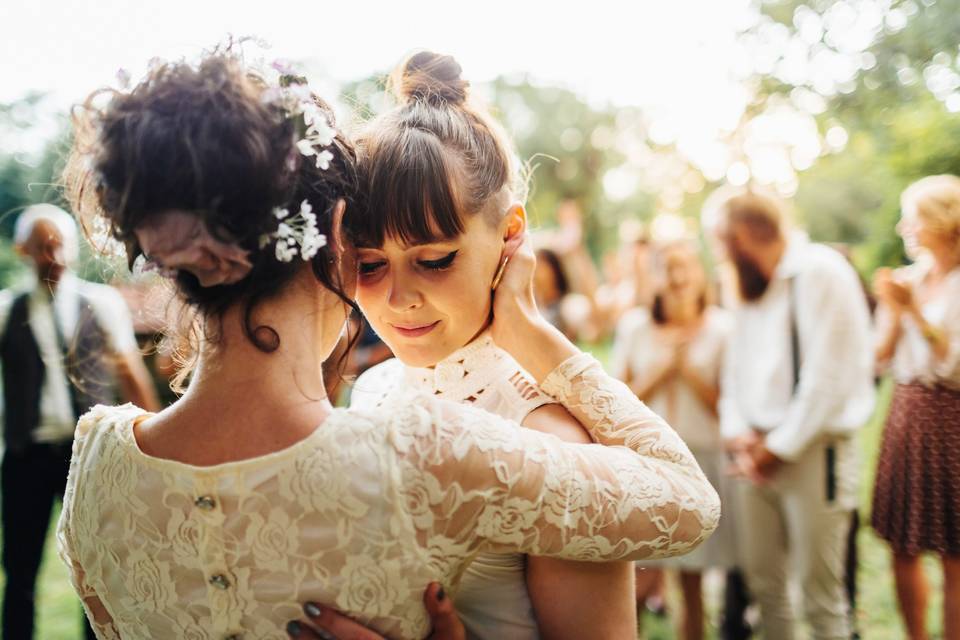 Choosing your wedding songs can be quite the minefield, and selecting something for your first dance which hasn't been used at a hundred other weddings is a bit of a challenge!
There is no shame in saying you want something a little bit more unusual for your first dance song – it is important to set your first dance apart from everyone else's, after all!
We've compiled a list of alternative first dance songs to give you a little bit of inspiration. Give them a chance…and scroll down to the bottom to listen to the full Spotify playlist.
READ MORE: The 30 Best Wedding Songs of 2019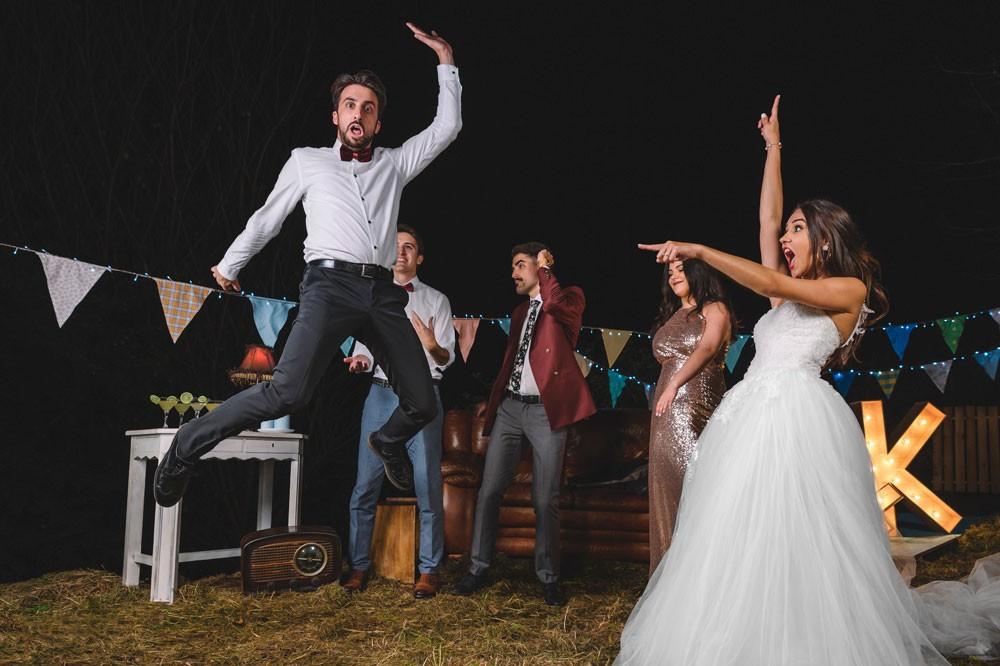 Image: Getty / Westend61
1) Baby I'm Yours – Arctic Monkeys
If you spent your teenage years dancing to 'I Bet You Look Good on the Dancefloor', why not opt for this romantic yet totally unexpected offering from the Arctic Monkeys?
This cover of the Barbara Lewis song was the B-side to their 2006 hit 'Leave Before the Lights Come On', and is sentimental without being too slushy.
It says: "I'll be yours until the stars fall from the sky, yours until the rivers all run dry – in other words, until I die."
2) You're My Best Friend – Queen
This song is totally apt since everyone seems to be having a bit of a Queen moment lately! 'You're My Best Friend' is a song with a lovely sentiment which would be a perfect, unusual choice for your first dance.
Our favourite lyric is: "You're my sunshine and I want you to know that my feelings are true, I really love you."
Oh, and you'll be in good company, since Lauren Conrad and William Tell chose The Once's beautiful cover of this song for their September 2014 first dance.
READ MORE: The World's 10 Most Popular First Dance Songs
3) All Night – Beyoncé
One thing's for sure – no-one will be expecting this Beyonce hit to blast through the speakers when you take to the dance floor for your first dance… but that's why it's on this list!
You've probably already heard 'Crazy in Love' at one or two weddings. It's perfect for when couples prefer something energetic, and in similar vein, 'All Night' is an up-tempo ballad with a groovy illustration of true love. It's a totally contemporary choice.
4) I'll Be There – Jess Glynne
Jess Glynne is not short of an upbeat love song or two, and this 2018 offering would be perfect if you're looking for a slightly unusual yet super cute song to dance to.
It's all about being there to support your partner through thick and thin, making it first-dance worthy and then some.
Our favourite lyrics include,"I'll be there – when you need a little love, I've got a little love to share," and, "You'll never be alone, I'll be there for you."
READ MORE: 33 Awesome Ways to Entertain Your Wedding Guests
5) Lullaby (Acoustic) – Sigala & Paloma Faith
The 2018 dance-floor hit 'Lullaby' has been completely transformed into a romantic, wedding-worthy track in this acoustic cover by Paloma Faith.
It is all about being with someone who protects you and makes you feel at home: "All I need is somebody near me when my heart gets weak; somebody out there watching over me" and "Just the sound of your voice is the thing I need".
6) Let's Get It On – Marvin Gaye
If you're a lover of soul music (and have a sense of humour!) this classic by Marvin Gaye could be a great and unexpected first dance choice.
You're sure to have everyone singing along, and the lyrics are actually pretty romantic: "Don't you know how sweet and wonderful life can be, I'm asking you baby to get it on with me."
READ MORE: The Ultimate Guide to Booking a Singing Waiter Act
7) My Love Goes On – James Morrison & Joss Stone
This upbeat ballad is an ode to all-consuming love and was newly released at the beginning of 2019. James Morrison and Joss Stone are a musical match made in heaven – we love the idea of your love for your partner lasting forever like the burning of the sun.
Our favourite lyrics include "I'll lift you up when you're feeling down" and "I've told you once, I've told you twice, I'll tell you this a thousand times / like the burning of the sun, just like the river runs, my love goes on."
8) Grow Old With You – Adam Sandler
"Adam Sandler?!" you're probably asking… Yes, Adam Sandler. His touching and comical short song from The Wedding Singer epitomises everything that goes into cultivating a happy marriage – from fetching medicine to keeping each other warm!
The best part? It has a short duration, making it perfect for couples who want to get out of the spotlight ASAP.
READ MORE: 21 Romantic Ways to Surprise Your Partner on Your Wedding Day
9) Delicate – Taylor Swift
Taylor's 'Love Story' might have been dubbed "one of the greatest love songs of all time", but here at Hitched we're certain her 2018 single 'Delicate' is just as much of a serious first dance contender.
Taylor Swift is at her best in this sensual tribute to love's powers of rejuvenation and acceptance: "He must like me for me."
10) Sing Together – Train
"We can settle down and watch the world go round," Train sing.
This upbeat, feel-good number is sure to put smiles on everyone's faces as they realise the lyrics are all about considering your other half family and settling down in a place you are truly content.
READ MORE: The Best Songs to End Your Wedding To
11) Better Together – Jack Johnson
What wedding playlist would be complete without a touch of Jack Johnson?
This sweet song is all about life being better when you're with your partner – what a better sentiment for a first dance song?!
12) Rewrite The Stars – James Arthur & Anne-Marie
This cover of The Greatest Showman favourite, 'Rewrite the Stars' oozes romance and would be a totally unexpected first dance song!
Super sweet lyrics include, "You know I want you – it's not a secret I try to hide", and "Who can stop me if I decide that you're my destiny?"
READ MORE: The Ultimate Wedding Party Playlist
13) Stuck With You – Huey Lewis & The News
This fun and upbeat '80s classic is about surviving the ups and downs of a relationship, and being stuck with each other out of nothing but choice. "We've had some fun, yes, we've had our ups and downs, been down that rocky road, but here we are still around." We love it!
14) It Must Be Love – Madness
For those of you looking to avoid a slow dance at all costs, "It Must Be Love" by Madness is a brilliant first dance choice.
Not only will you have everyone up there dancing with you, the lyrics are actually really sweet.
Our favourite line? "As soon as I wake up every night; every day, I know that it's you I need to take the blues away."
15) Close to Me – Ellie Goulding, Diplo & Swae Lee
This slow but catchy dance song by Ellie Goulding is an ideal alternative first dance song choice for couples who love to party.
The chorus will have everyone singing along, and the meaning behind the lyrics is lovely: "I don't want to be somebody without your body close to me."
READ MORE: 8 Ed Sheeran Songs You Need at Your Wedding
16) Ho Hey – The Lumineers
Who could resist the delicious tones of The Lumineers? We don't think you can listen to this song and not feel moved and completely uplifted.
It is upbeat, will have everyone smiling and includes endlessly romantic lyrics like: "I belong with you, you belong with me, you're my sweetheart."
17) Video Games – Lana Del Ray
Take a leaf out of Fearne Cotton and Jesse Wood's book (aka the coolest couple around) and dance to Lana Del Rey's 'Video Games'.
Although no-one will be expecting this song choice, the lyrics are totally romantic and an ode to being deeply in love. "It's you, it's you, it's all for you – everything I do – I tell you all the time, heaven is a place on earth with you".
We can't promise it will be performed by Tom Odell as it was at the Cotton/Wood wedding though…
18) We Say I Do – Wayne Jacobs
Country music is becoming increasingly popular in the UK and this uplifting country ballad is perfect for a first dance. It's calling out for a slow dance, with your arms wrapped tightly around each other.
The lyrics capture that blissfully happy feeling on your wedding day, with the romantic (and catchy) chorus, "For the rest of my life, I want you in my arms/Your lips, your kiss, your smile and all of your charms/The first glance, the first dance, being with you/From this day forward, we say 'I do'."
READ MORE: 25 Essential Questions to Ask Your Wedding Band or DJ
If you're still undecided on your first dance song, why not take inspiration from the celebrities and check out our edit of first dance songs chosen by the A-listers?