Wedding Photography Glossary: Common Terms and Wedding Photography Styles Explained
If you're not sure what style of wedding photography you like best, this handy article helps to explain the different jargon and styles on offer
We have included third party products to help you navigate and enjoy life's biggest moments. Purchases made through links on this page may earn us a commission.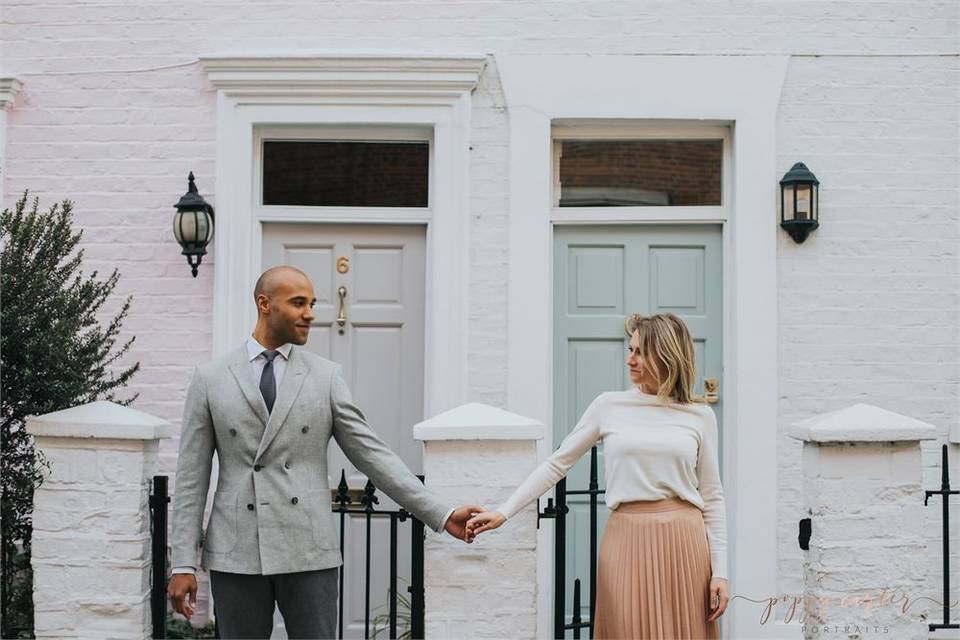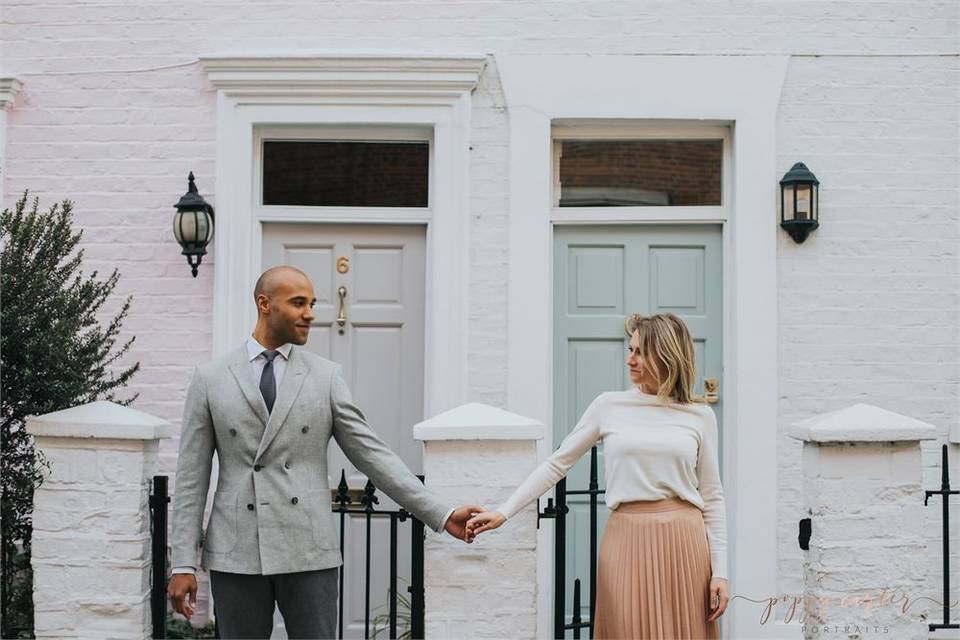 Wedding photography is so important, creating a lasting record and memento of your very special day.
However, when you research wedding photography online or first contact your potential photographer, the terminology used can be baffling!
Our glossary of common wedding photography terms and explanations of wedding photography styles is essential for anyone starting their search for the perfect photographer. Take your time finding the right one and bear in mind that this is an area your investment will really pay off.
From reportage to second shooters, here are the wedding photography styles and jargon you need to know.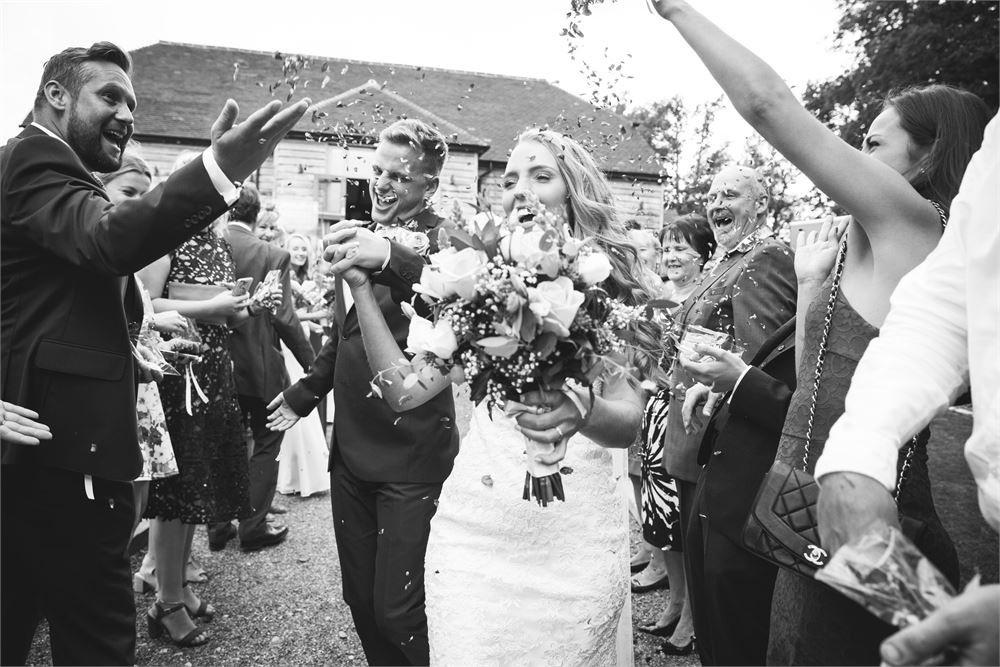 Image: Rebecca Campbell Photography
Black and White Photography
Just like the name suggests, this is photography with no colour, done to achieve a classic and timeless effect. Normally the photos will be taken in colour by the photographer and edited in post-production so you have both options.
Will of Silverton Photography explains: "Black and white photography is great for enhancing the mood of an image, or bringing particular interest to the use of light and composition. It is a better choice for mixed or poor lighting conditions and it can be less distracting, making the happy couple the absolute focus of the shot."
Boudoir Shoot
A sexy set of photos that is usually given to your spouse as a gift. It's best done by a dedicated boudoir photographer who'll have the knowledge of the best angles and lighting. These photos aren't meant to be shared with anyone else – they're just for your partner to enjoy!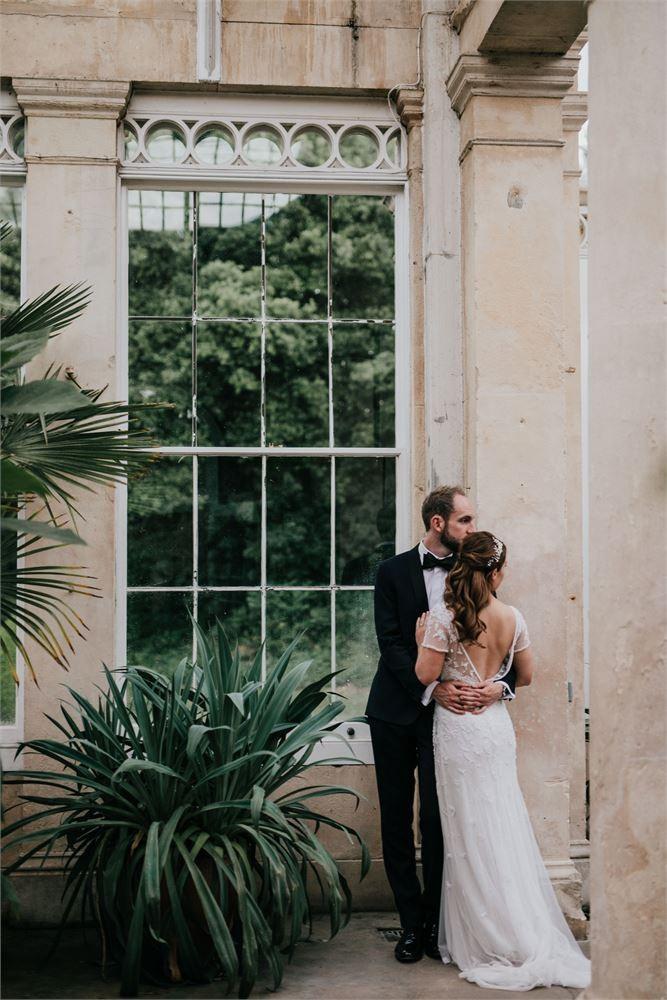 Image: Diana V Photography and Film
READ MORE: How to Choose a Wedding Photographer in 8 Steps
Bridal Session
Bridal sessions are less common today, but they traditionally involves the bride coming in for a portrait session with their photographer several months before the wedding. She would wear her wedding dress and even carry a replica of her bouquet, almost like a test run for the big day. While they used to be used in engagement announcements, bridal sessions are now a chance to get portraits of the bride in a private, relaxed setting.
Contemporary Photography
Contemporary photography is one of the three main styles of photography, alongside traditional and reportage. What it means is the photographer has a trend-led style which often looks more like a magazine editorial shoot than wedding photography. The style is artistic and creative, using dramatic backdrops, unusual angle and lighting, or focusing on more abstract shots.
If you're looking for a quirky, creative style of wedding photography, this is ideal. It's recommended you look through several full wedding albums to make sure you like and understand the photographer's vision and discuss what you need. Sometimes you'll be required to travel away from your venue to a location like a ruin or industrial estate and this can take a lot of time out of your day. While you'll be left with incredible photos, you need to weigh up how much time you want to spend away from the action of the day.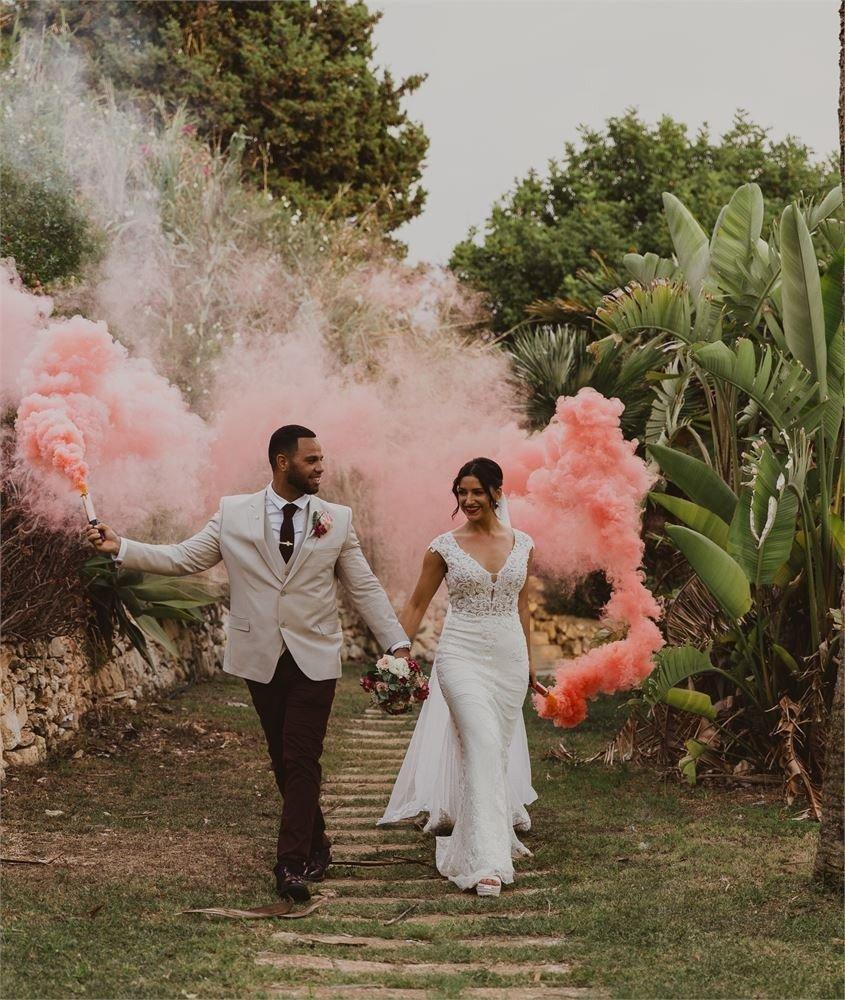 Image: Courtney Marie Photography
Copyright
The photographer always owns the copyright to their photographs, however they should agree to a personal use copyright license in your contract. This gives you the right to print physical copies – for albums, photobooks and thank you cards, etc. – and to share the photos online, but not to sell your photos or publish them. Photographers may request that any you share on social media carry a watermark.
READ MORE: Why You Should Have a Engagement Shoot
Digital
One of the first decisions you'll need to make about your photographer is whether they are shooting in digital or with film. Digital is the most popular way to shoot wedding photos and has plenty of advantages, the most important being time:
Crisp, high-quality photos and prints
Quick turnaround, meaning photos can be back in a matter of days
Better at adjusting to very low-light conditions
Easy to digitally retouch to make your photos look their best
Possible to preview shots as the photographer is taking them to see if any adjustments are needed
Digital negatives are easy to store and won't fade over time
Unlimited photography as digital has no extra processing fees and camera have a high storage capacity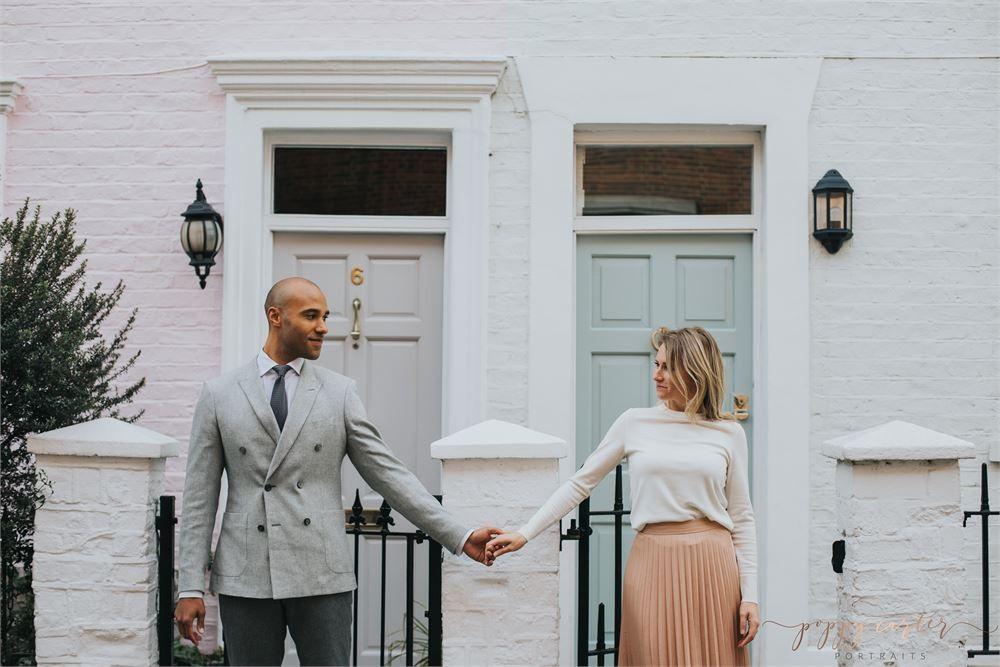 Image: Poppy Carter Portraits
Engagement Shoot
Pre-wedding shoots have become incredibly popular, often as part of, or an add-on to, photography packages. You'll travel with your photographer to a location and take beautiful couple photos that can be used on save the date cards or your wedding website. An experienced photographer will have scouted out unusual locations for the shoot and may suggest using props or multiple outfits.
An engagement shoot is a fantastic opportunity to get to know your photographer, and learn to feel comfortable in front of the camera and taking direction. If there's anything you discover you don't like, your photographer will know this for the day.
READ MORE: 29 of Our Favourite First-Look Photos
First-Look Photography
You can ignore the superstition that it's bad luck for the couple to see each other before the ceremony. A first-look shoot is a series of photos capturing the moment the couple first set eyes on each other. This is different from meeting at the top of the aisle and will usually be done in private or with close family and friends. It's a chance to get a set of photos of the couple before the wedding, meaning you need to spend less time away from your guests during the drinks reception.
Image: Pinterest
Film
Film is the alternative to digital photography. Often there's little difference in quality, but analogue photos add grain, softness and warmth. It is likely to cost more to shoot with film – your photographer will incur higher processing and editing costs; you'll receive fewer photos as they'll be more judicious with their shots; and your photos will take longer to arrive. If possible, find a photographer who is willing to shoot with both digital and film to get the best of both worlds.
Fun Photography
'Fun photography' usually refers to silly or slightly cheesy shots directed by the photographer. This is everything from the bridal party jumping in the air to a lightsaber added in with editing software. Whether you want this is a matter of preference; clarify what kind of 'fun' shots you'd like to do with your photographer before the big day.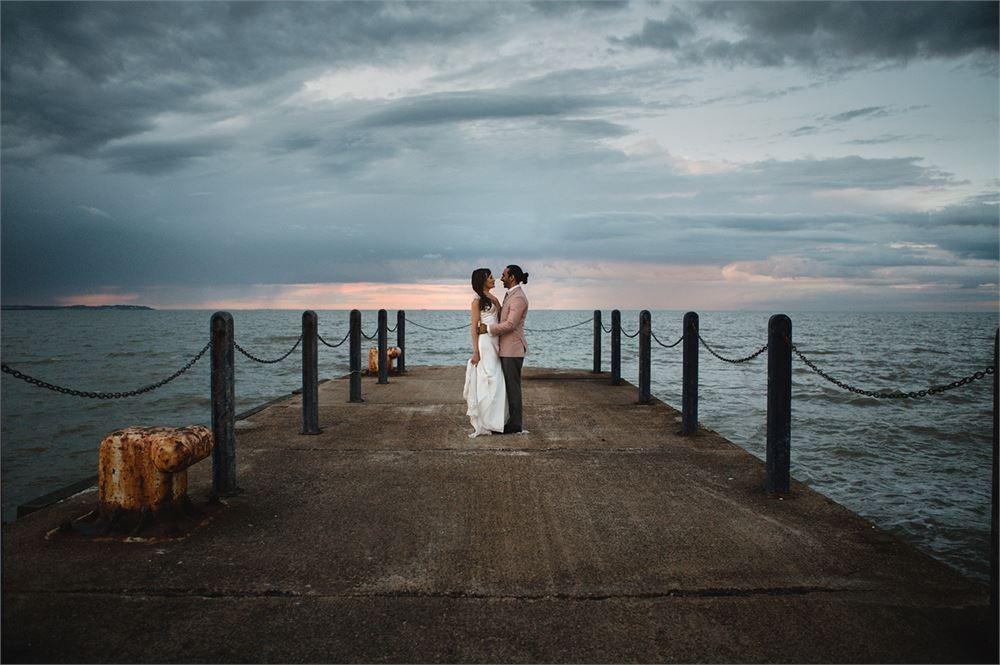 Image: Pauly Wright Photography
READ MORE: 24 Wedding Photos You Need to Capture
Photography Package
Your photography package is the deal you agree with your photographer, which will cover everything from how many hours they'll shoot on the day to what form the photos will arrive once processed. We have a comprehensive article of wedding photography prices and what to expect from each price band. The average cost will be £1,500- £2,000 and you can typically expect:
A pre-wedding consultation in person or via Skype to meet the photographer
An engagement shoot
9-10 hours of work on the wedding day; from the bridal party preparations through to the first dance
A USB stick of high-resolution, full-edited digital images from the day (400-500)
Personal use copyright license
You can get cheaper packages by cutting down on the hours the photographer is working – meaning they also have less images to edit. More expensive packages will include a second shooter and extras like a bespoke album of photos.
Photo Booths
Wedding photographers may have their own photo booth but more than likely they'll be able to recommend a photo booth supplier to attend during your reception. Photo booths are a fantastic form of entertainment, and you'll be left with plenty of funny, candid photos of your guests. You can actually DIY a photo booth or hire one – the choice is vast, from horseboxes to karaoke booths and ones that upload your photos directly to social media. Find a photo booth supplier here.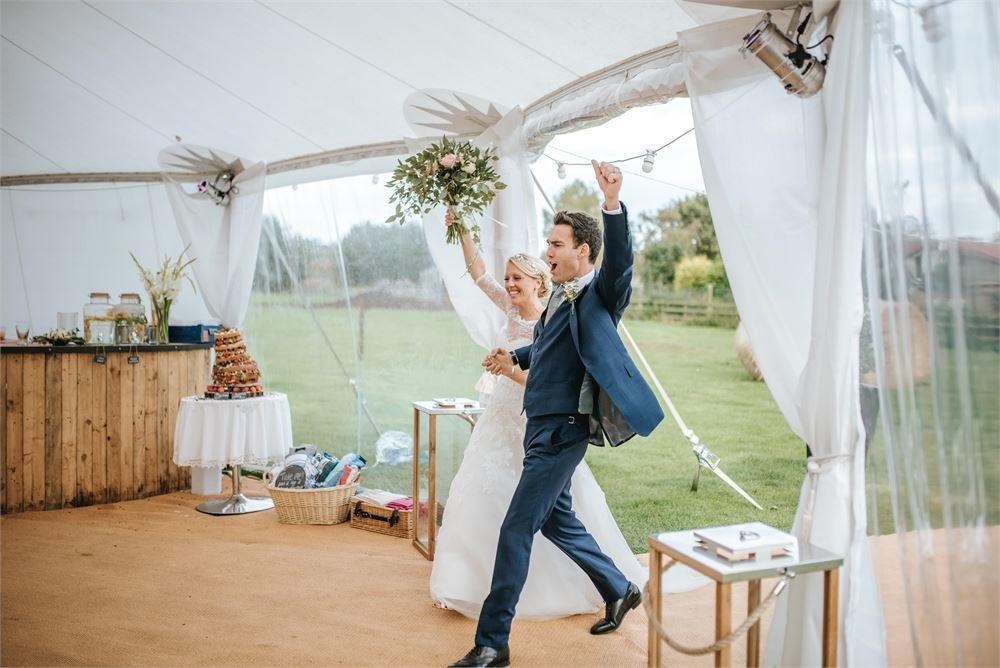 Image: Blue Lily Weddings
Photojournalistic Style
Another name for reportage or documentary photography, see below.
Portraits
Portraits are close up or full length photos that focus on one person, or the happy couple. These are often the images that end up going on the wall in your home. On the wedding day, going for a portrait session is chance for the couple to escape from the party and have their first real moments of marriage captured on film.
Proofing
Once the wedding is over, digital photos will go through post-production. This means editing the photos with editing software (more below under retouching) and the removal of photos where someone is blinking or walking in front of the camera.
The couple will be sent a link to a password-protected online gallery that friends and family can also look at. This is a chance for you to ask for any final edits on a few of the photos, especially the ones you plan to print.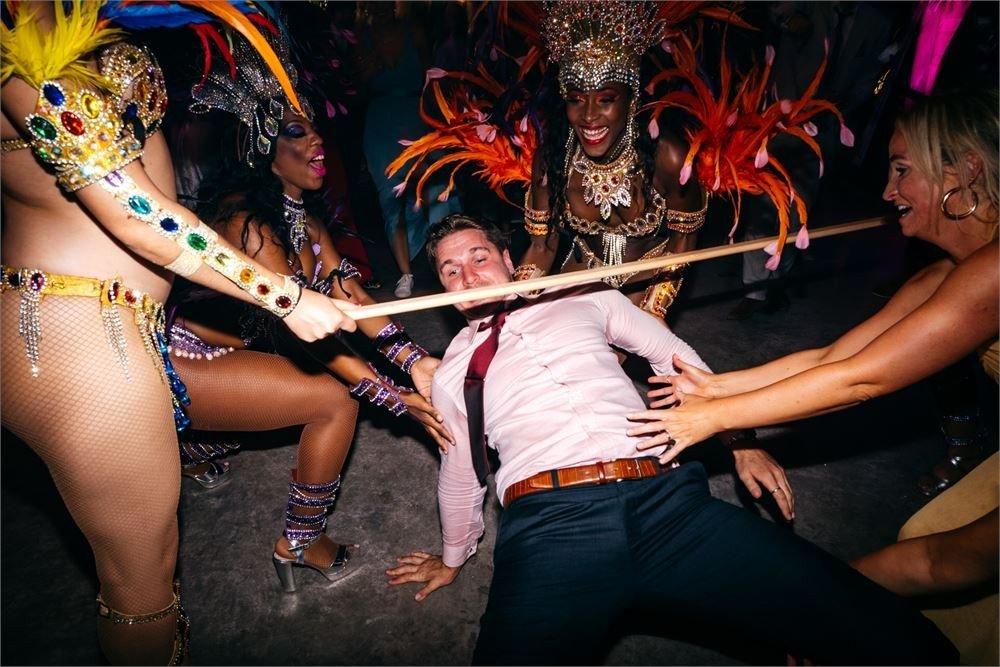 Image: Jordanna Marston Photography
Reportage Photography
Reportage is the common name in the UK for what you might see described as photojournalistic or documentary photography elsewhere. It's also one of the most popular wedding photography styles, characterised by natural-looking, non-posed photography that follows the day as it unfolds. Your photographer will capture the emotions and story of the day, while being unobtrusively part of the action. If you want candid, authentic shots of your day, this is the style to opt for.
Will explains: "This is a style more suited to those who don't like posing endlessly for the camera. Reportage can capture moments as they happen in a style that leaves couples to enjoy their day and still receive amazing images, often more pleasing as the expressions are natural and real."
READ MORE: 15 Fun and Unusual Wedding Photo Booth Ideas
Resolution
Resolution refers to the number of pixels in a digital display. A high-resolution photo (which your images will most likely be delivered in) has lots of pixels and therefore will remain sharp and clear when it's printed or blown up into a large artwork. A low-resolution photo has a smaller file size so is not suitable for printing but it great for emailing to family or sharing online.
Retouching and Editing
A photographer will process your images to correct and enhance colour and exposure and adjust things that don't turn out exactly as you'd like. This is broad: it can go from removing unwanted shadows and confetti to combining two photos to create a group shot that was missed. For most couples, they'll want skin retouched, eyes highlighted, creases smoothed in clothes, stray hair removed. A good photographer will do this judiciously; you won't look fake, just like the best version of yourself.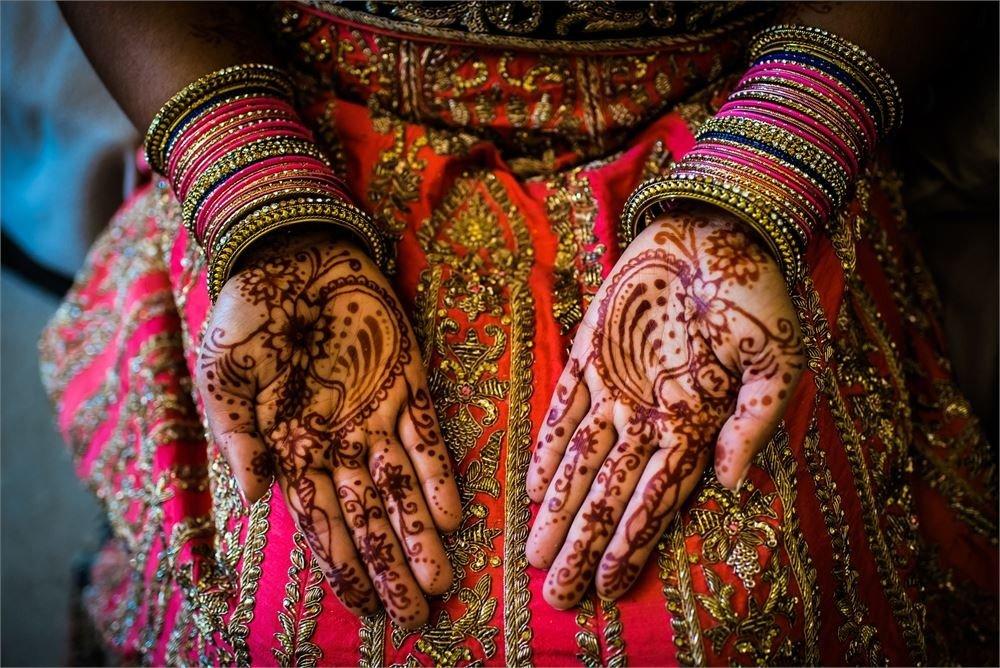 Image: Damien Vickers Photography
Second Shooter
More expensive wedding packages will contain a second shooter, which is simply another photographer there on the day capturing angles your primary photographer can't. It's ideal if you'd like one photographer to shoot the groom getting ready, while another does the bridal party preparations. If you're having a same-sex wedding and not getting ready together, you'll both want your preparation photos captured.
If you have a large guest list, it's difficult for one photographer to cover all those memorable moments, so a second shooter is advisable. They'll be able to go around your guests during your reception drinks, catch a different angle on the walk down the aisle and first dance, and get photos of all the details (cake, table setting, flowers) while your main photographer does your couple shots.
READ MORE: How to Make a DIY Photo Booth in 6 Easy Steps
Sepia-toned/Aged Photography
Sepia tone has been made popular by apps like Instagram. It's a reddish-brown tint added after your photographs have been taken, giving a warm, retro feeling. Will says: "This technique can be used to give a photo a vintage or styled look — and if used well it can improve the look of out of focus elements in an image."
Shot List
Couples often provide their photographer with a list of shots they absolutely must have, like the groom waiting at the altar or the bride getting dressed. Don't go mad with your list – you're hiring an experienced photographer for a reason, they know what they're doing! Give the photographer time to capture the candid photos, which will often be the most memorable ones.
What can be useful is making a list of any group photos you definitely want so you can call your grandma and auntie over only when you need them.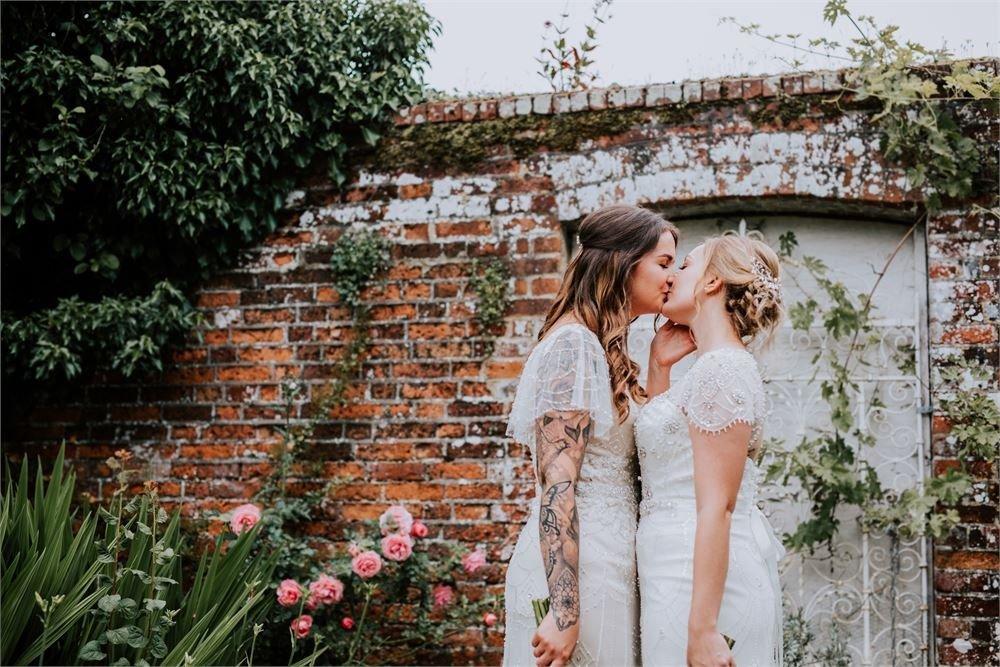 Image: Sally Rawlins Photography
Spot-Colour
Spot-colour is where a selected part of the image is kept in colour and the rest is converted to monochrome, e.g. a bright red bouquet of rose in a black-and-white photo. It has a tendency to look dated so think very carefully before suggesting this.
Traditional/Formal Photography
Traditional photography captures formal, posed photographs of your day. This used to be the most common type, but now even most traditional photographers will capture candid, reportage-style photos too. A traditional photographer will shoot a standard, almost formulaic set of key points in the day – like signing the register and cutting the cake – as well as taking staged shots of you and your guests. A traditional photographer will spend time directing you, so it's worth considering how much time you want to spend away from your guests.
Will says: "Wedding Photography has changed so much over the last 50 years, but formal photographs still have their place. As well as being the best way to present the important guests in their best dress, it's also a great opportunity to get lasting pictures of family and friends together."
Find hundreds of wedding photographers listed in the hitched.co.uk suppliers directory, all ready to help capture your special day.