17 Rules for Writing Your Own Wedding Vows
If you've decided to write your own wedding vows, strike exactly the right tone (and avoid gaffes!) by following these 17 essential rules
We have included third party products to help you navigate and enjoy life's biggest moments. Purchases made through links on this page may earn us a commission.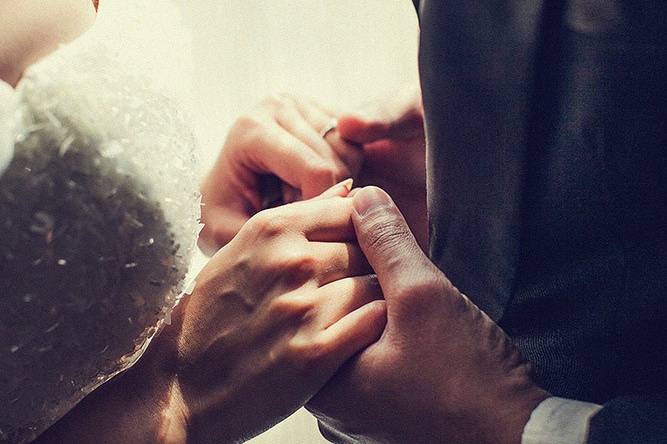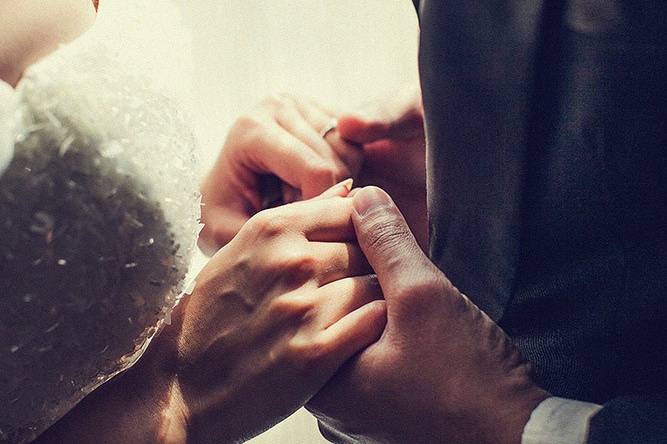 Self-written vows are becoming increasingly popular in the UK. As well as adding a bespoke element to your day, your own personalised vows can provide the most emotional and romantic part of a wedding. When it comes to writing your own wedding vows, take your time – you might want to add in some romantic quotes or something unique to your both as a couple. To get you started we have put together 17 rules get you started…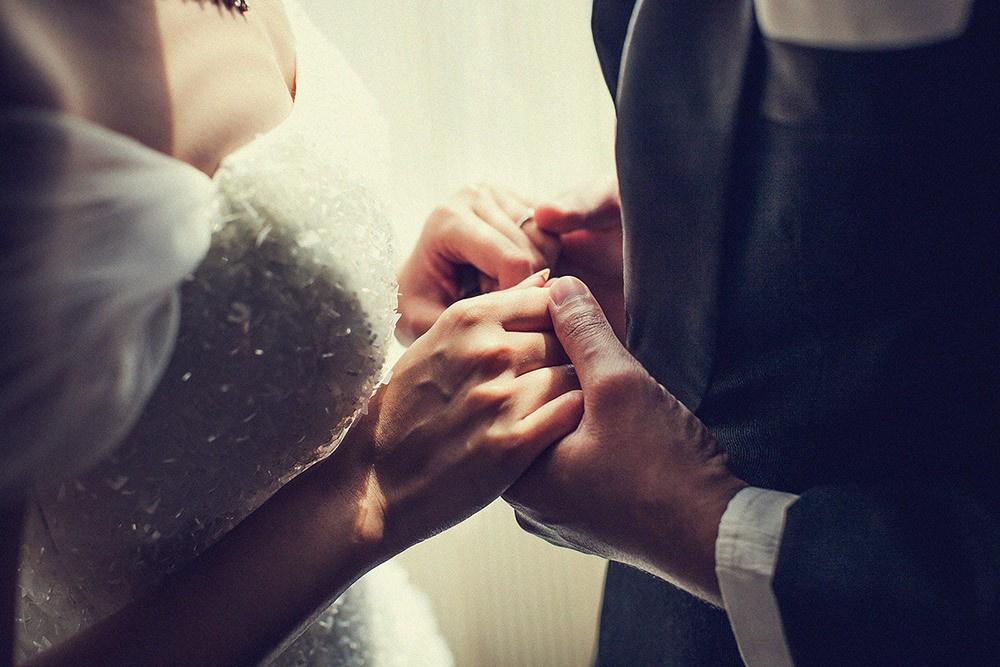 If you're keen on writing DIY wedding vows, make sure you follow these essential rules…
Rule 1: Check with the Boss
Before you even think about self-penned wedding vows, check with your wedding officiant or religious representative that you can go off-piste. All licensed wedding venues require you to say some specific, legally-recognised words within the ceremony, but you can usually add your own vows before or after. You may also need to run your vows past the person who will conduct the ceremony, or have them approved by a registrar.
Rule 2: Set the Ground Rules
You may want to keep your vows a secret until the wedding day, but talk about the content, the length and the style you both want upfront: if you turn up on the day and one of you is jokey, and the other deadly serious, it might not work out too well!
Rule 3: Be Sure
Do you really want to write your own vows? It's a fun, quirky and romantic idea, but couples can get daunted when they actually start writing. If it's stressing you out, talk to your partner to see if he/she feels the same. You could agree on a compromise, such as adding just a couple of very short (but sweet) bespoke vows to the traditional ones.
Rule 4: Seek Inspiration
Look at books, poems and someof your favourite love songs, there's never been a better time to "borrow" the words of the most wise and romantic writers. But look for literature that really resonates and suits your unique relationship. Some originality is good, too – even if you're not the most gifted writer in the world.
Rule 5: Write from the Heart
Your wedding is about celebrating your relationship – so now is not the time to be cagey or bashful. If ever you needed an excuse to shout about your love from the rooftops, this is it.
Rule 6: Be Yourself
Although this is a romantic occasion, you don't have to go over the top if that's not who you are – and it pays to be genuine. There's nothing worse than hearing a witty, sarcastic bride or groom saying sickly sweet vows.
Rule 7: Keep the In-Jokes…In
Although your wedding vows are highly personal, they are going to be heard by a congregation so use code words, cryptic references and in-jokes sparingly.
Rule 8: This is Not Stand Up
There's nothing wrong with having humour worked into the vows, but this is not your Saturday Night Live debut. Even if you'd both love to crack a string of funnies, your congregation might take offence. Gentle humour is awesome, but make sure it's balanced with heartfelt and well-considered promises.
Rule 9: Structure Your Vows
The promises you make are the most important part, but you should start with a short statement about your relationship (including plenty of praise for your partner) and then go on to make your vows.
Rule 10: Don't be a Last Minute King or Queen
OK, so leaving your vows until the very last minute is great fodder for the best man's speech, but it's not good for your stress levels. Plan in advance, do your research and give yourself plenty of time to write…don't treat this important task like it's your science homework!
Rule 11: Put Pen to Paper
Write your vows down and do a few drafts until you feel they're spot on. Then take time to read them over: as well as helping you remember the words, it's also a good way to really think about your vows, making sure the promises you make are ones you'll be able to keep.
Rule 12: Self Edit
Vows that go on and on could frustrate your partner – and send the congregation to sleep. Over-writing is a sign of under-confidence, so try and keep your vows to the point and edit out anything that isn't vital. Read them out loud and aim to get the timing at around 90 seconds: sounds short, but it's plenty of time to make meaningful and beautiful promises to your partner.
Rule 13: Share with a Trusted Friend
You may want to keep your vows secret, but share them with just one trusted friend or colleague who will give you some honest and constructive feedback. Perhaps pick someone who isn't very close to you, so all your immediate friends and family can enjoy the thrill of hearing the vows for the first time during the wedding.
Rule 14: But Don't Over Share
 It's good to get some feedback, but don't share your masterpiece with everyone you know. It won't feel as special when you say the vows for real if everyone knows what's coming.
Rule 15: Learn Your Script
Reading your vows from a piece of paper will not have the same impact as saying them with your full focus on your partner. If you fluff your lines, it doesn't matter –speaking freely and from the heart is most important.
Rule 16: Practice Makes Perfect
Even if you feel silly doing it at first, saying your vows out loud is the best way to ensure a great delivery on the day – and it will also help you to catch any tongue-twisting phrases or overly cheesy lines.
Rule 17: Speak Loudly and Proudly
When it's time to say your vows, don't rush. Speak clearly and confidently. Forget about the audience and just concentrate on your partner: never forget that the vows you are making are to him/her and everything else is just background noise.
If you are in the midst of organising the structure of your ceremony then also don't miss our top pick of wedding ceremony songs.