The 35 Most Romantic Holidays in the World
Dreaming of your next couples getaway? We've searched the world for the most romantic holidays. From long-haul luxury to special weekend breaks in Europe and the UK, here are the escapes you need to know about.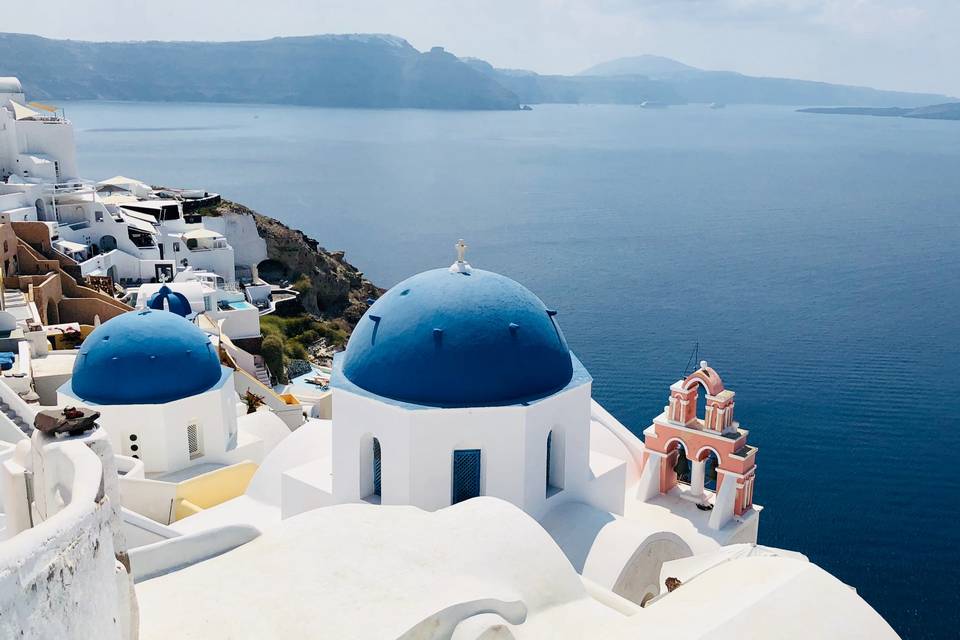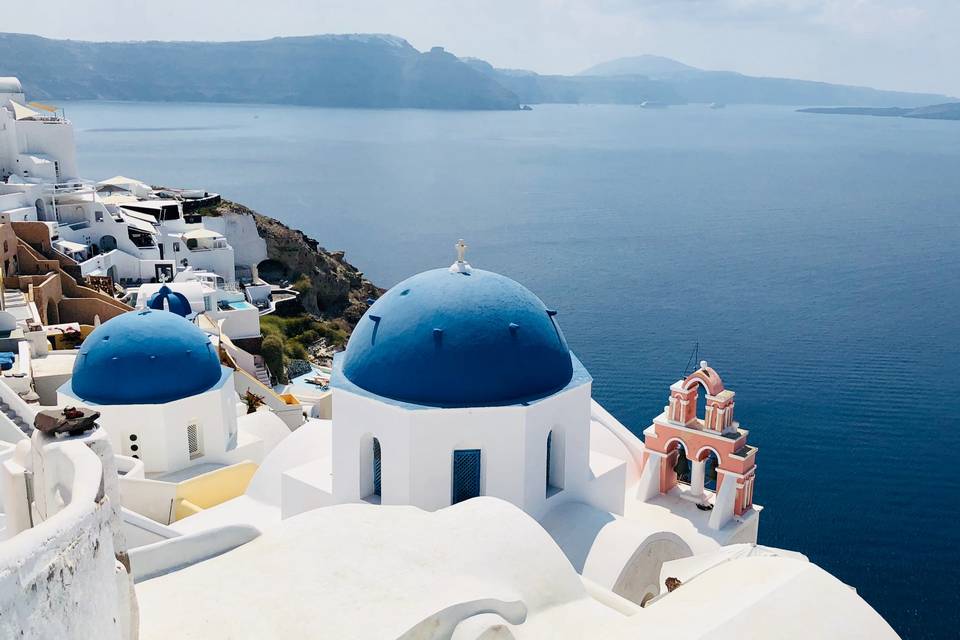 In the mood for love? Get ready to be inspired by the world's most romantic holidays.
The thing about romance is that it's subjective. For some couples, a romantic holiday involves blissing out on the beach in the day and candlelit dinners in the evening; for others, it's about exploring somewhere new together and having shared adventures.
That's why we've made sure to include couples getaways to suit all different styles, from outdoor adrenalin-rush activities to more tranquil escapes. We've also taken into account different budgets, as well as holiday time - you can still have a super-romantic break if all you can spare at the moment is a long weekend.
What these holiday ideas have in common is a focus on spending quality time as a couple - what could be more romantic than that? Give your relationship some TLC on one (or more!) of these very special breaks.
READ MORE
1. Safari in Tanzania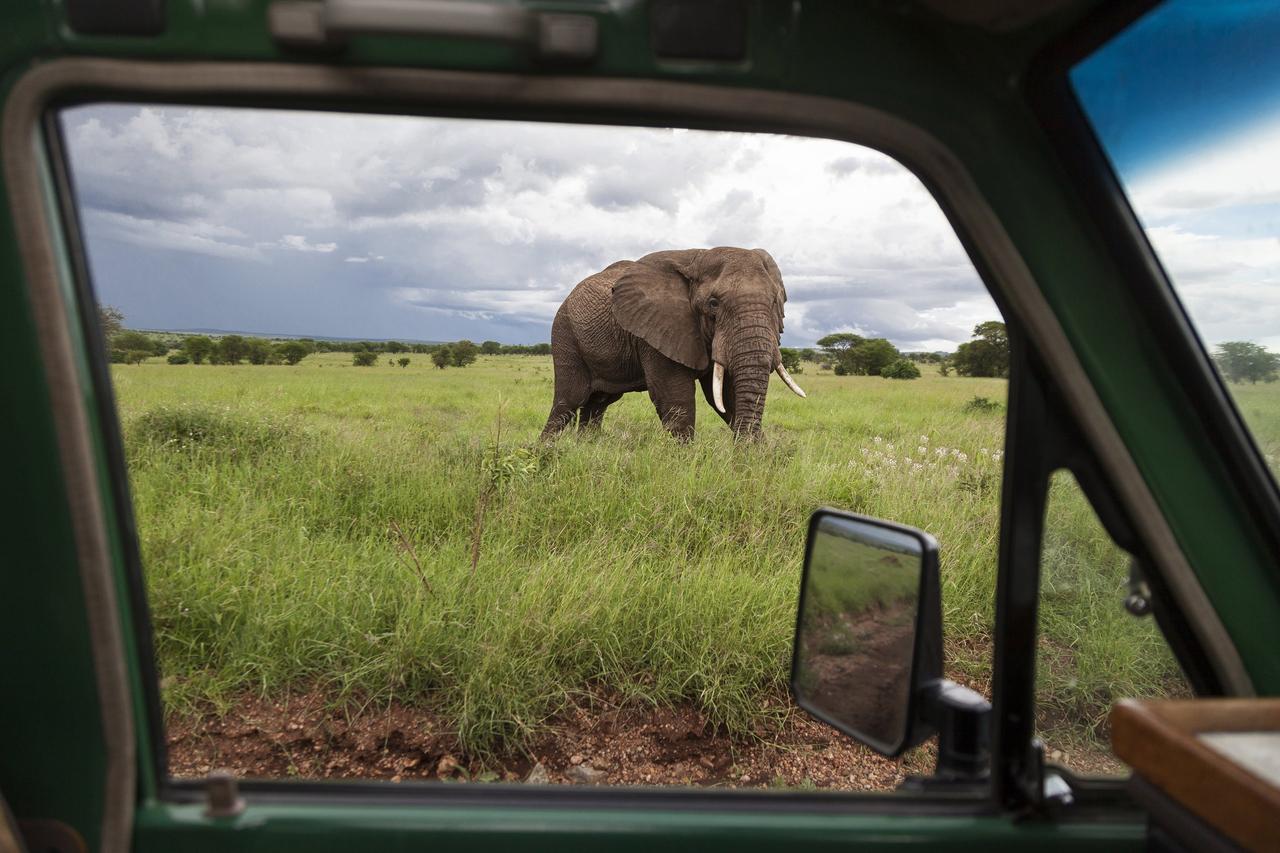 Safari holidays can be so romantic - those early-morning game drives catching the sunrise; the shared experience of spotting animals you've never before seen in real life; cocktails at sunset. You can elevate the romance even further by choosing a truly spectacular location, and we think Tanzania's Ngorongoro Crater should be right at the top of your couple's bucket list. Once a huge volcano, now a magnificent caldera teeming with wildlife, it really is a special place.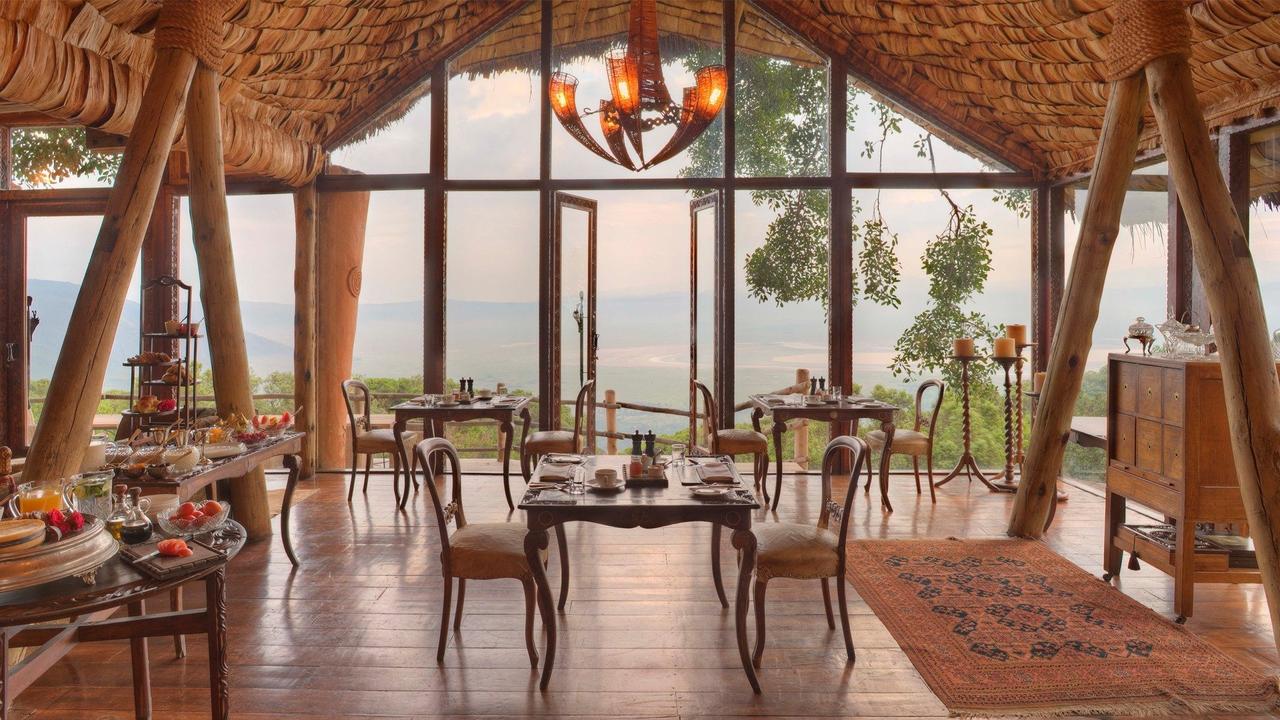 Of course, you'll need to stay somewhere that helps you make the most of the location - and that's why we recommend andBeyond Ngorongoro Crater Lodge. Right on the edge of the caldera, the lodge has magnificent views, as well as all the luxuries you'd expect from an andBeyond property; they really know how to spoil their guests.
2. Exploring Hidden Venice, Italy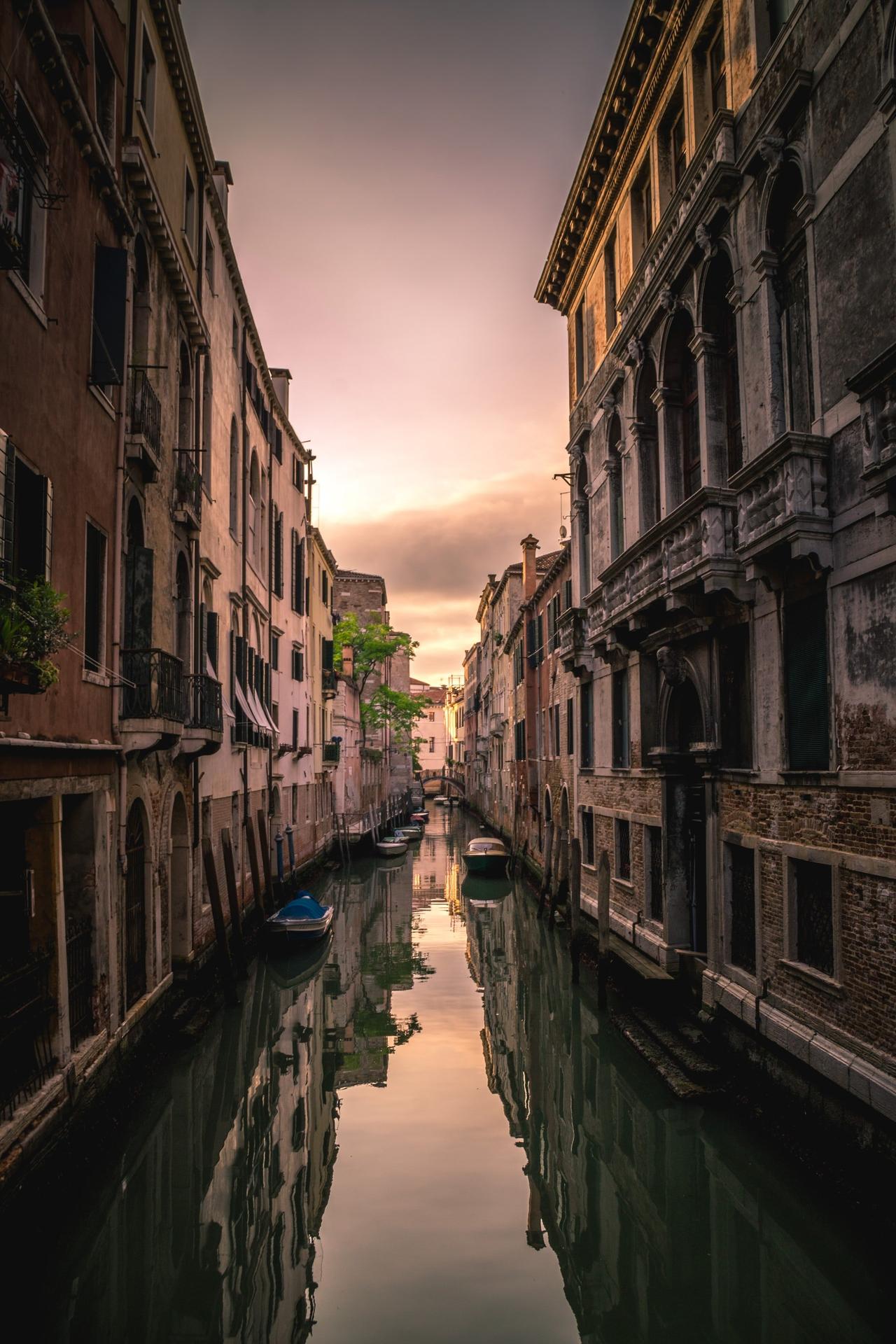 It wouldn't be a romantic holidays edit without Venice - and yet we suggest you research those off-the-beaten track parts of this floating city in addition to the classic sights. The Cannaregio district, for example, is a lovely place for romantic wanderings and yet is relatively untroubled by tourists, and the island of Burano is just as worthy of a visit as popular Murano.
3. Foodie Adventures in The Cotswolds, UK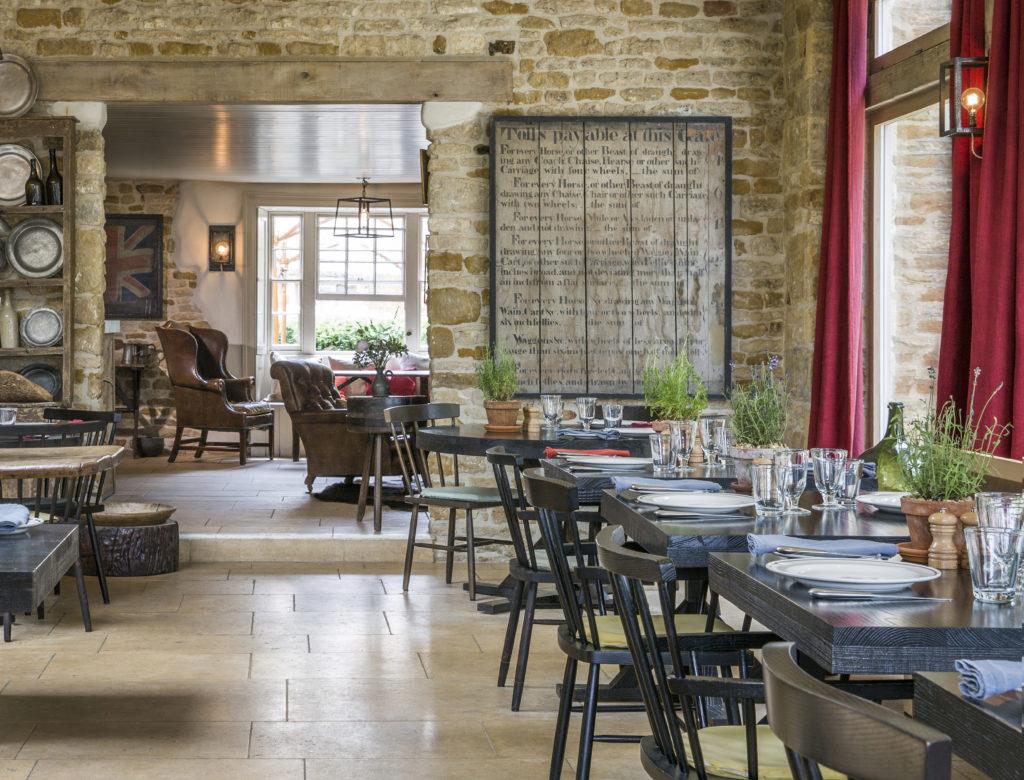 The Cotswolds is known for its bewitchingly pretty villages and beautiful countryside, but in recent years it's also gained a reputation as a foodie hotspot. Rather than (or in addition to, if you must) mapping out country walks, we suggest you plan a restaurant tour of the area, eating your way through innovative food made from fresh local produce. Places to put on your list include The Wild Rabbit in Kingham, The Ox Barn at Thyme, The Trough Cafe at Daylesford and, of course, Belmond Le Manoir aux Quat'Saisons.
READ MORE: The 17 Most Romantic Cotswolds Hotels
4. Pure Relaxation in The Maldives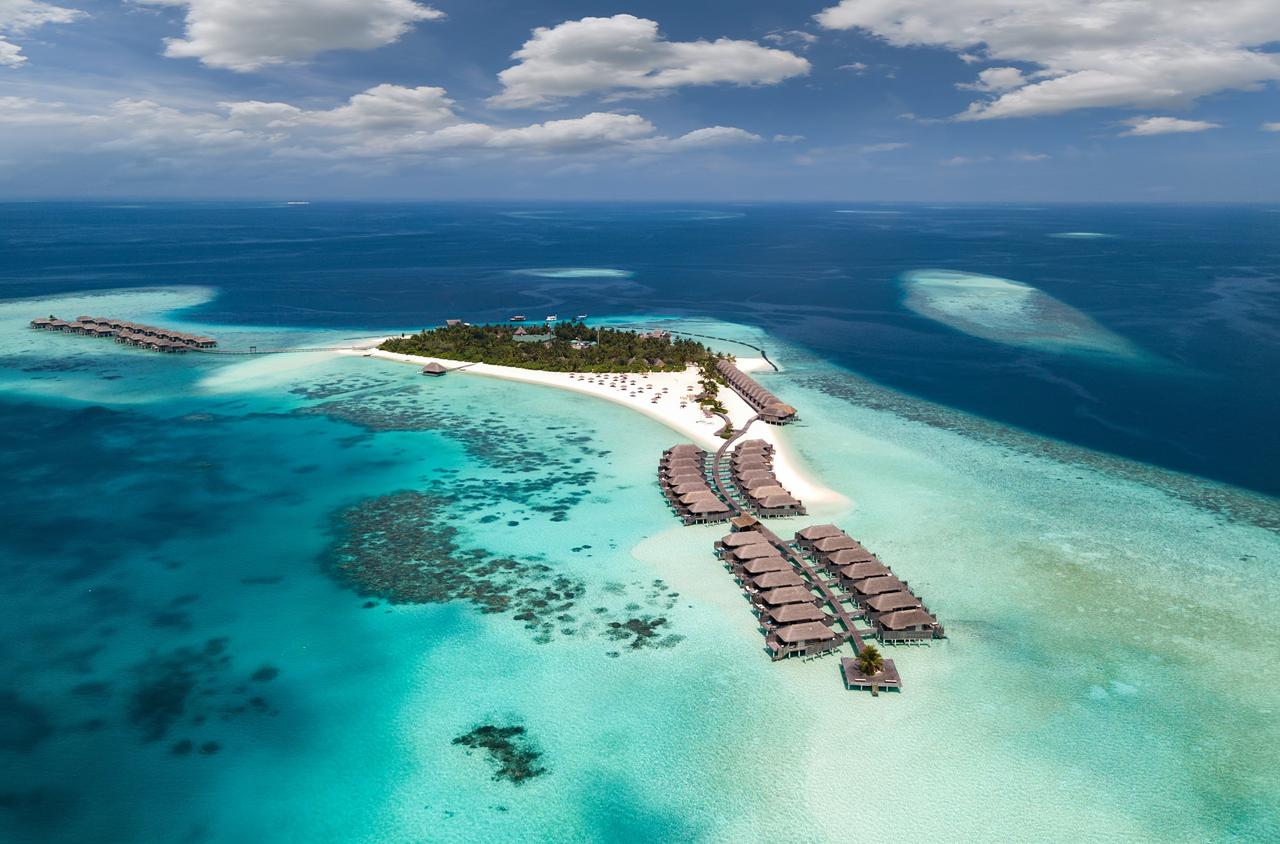 If there's anywhere more conducive to simply blissing out than The Maldives, we've yet to hear of it. There are many reasons this island nation remains one of the most popular honeymoon destinations - chief among them, wonderful weather, seductive scenery and resorts that are dedicated to pure indulgence. Of course, if you tire of relaxing on powder-soft sands, spa treatments and cocktails under the stars, you can always amuse yourself with watersports or cooking classes, but we're not budging from our loungers.
Naturally, you need somewhere suitable special as your base - you'll be spending your whole time there, after all - so we recommend Baros Maldives for a luxurious getaway.
5. Getting Cultural in Berlin, Germany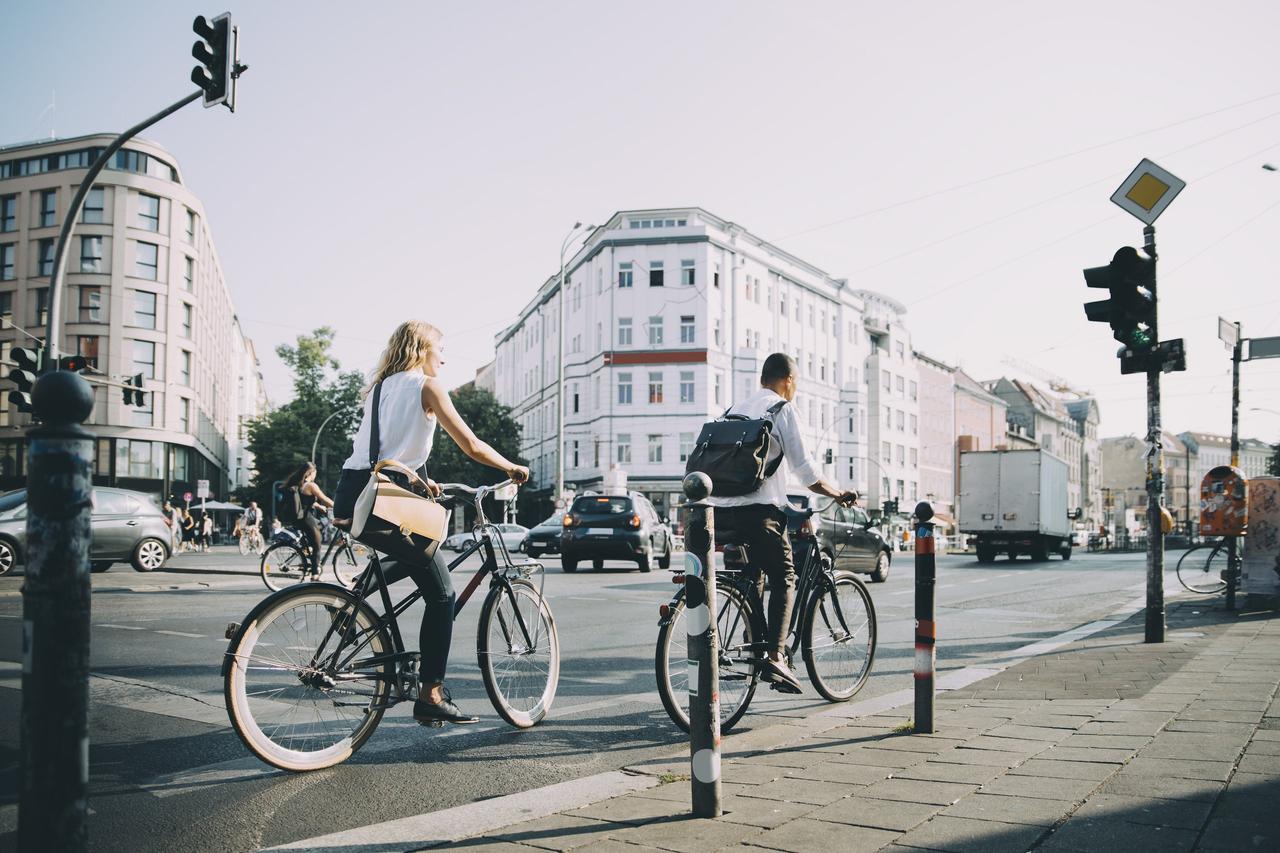 While enjoying a reputation for cool nightlife, Berlin doesn't often make most-romantic-city lists - a real oversight, because this city is full of romance. And if your idea of a perfect date involves a trip to a gallery or museum, you'll be in cultural heaven. Start with a trip to the Museuminsel, a veritable treasure trove outside and in.
6. Slowing It Down on a Greek Island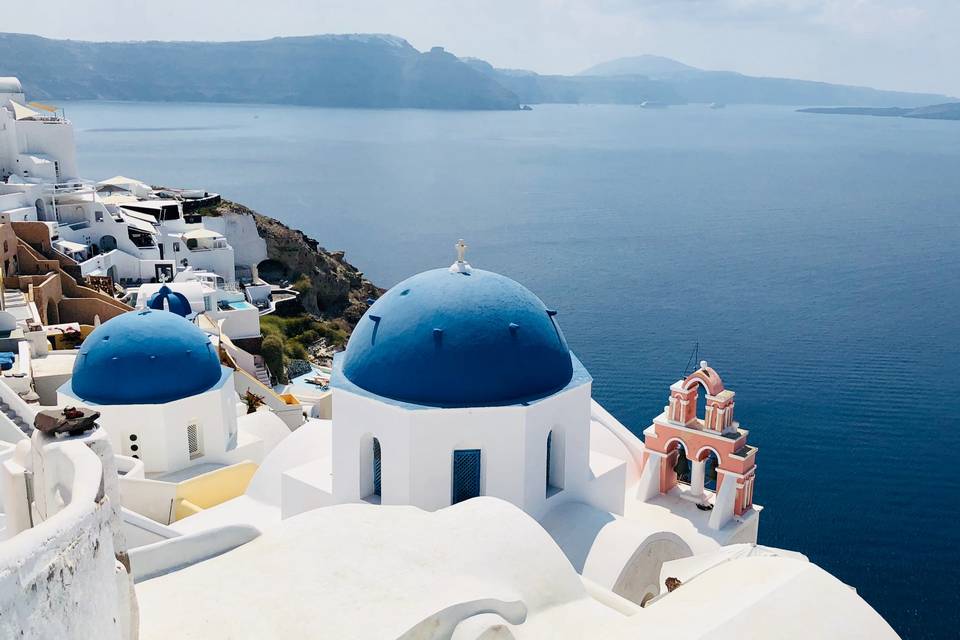 Whether you choose glamorous Santorini or a more off-the-beaten-track option like Symi, the Greek Islands are the destination to choose for a romantic holiday that's all about slow living. We're talking lie-ins, long lunches and evenings spent planning the rest of your lives over some excellent local food and wine. Bliss.
READ MORE: The 50 Best Honeymoon Destinations Around the World
7. Road-Tripping in Provence, France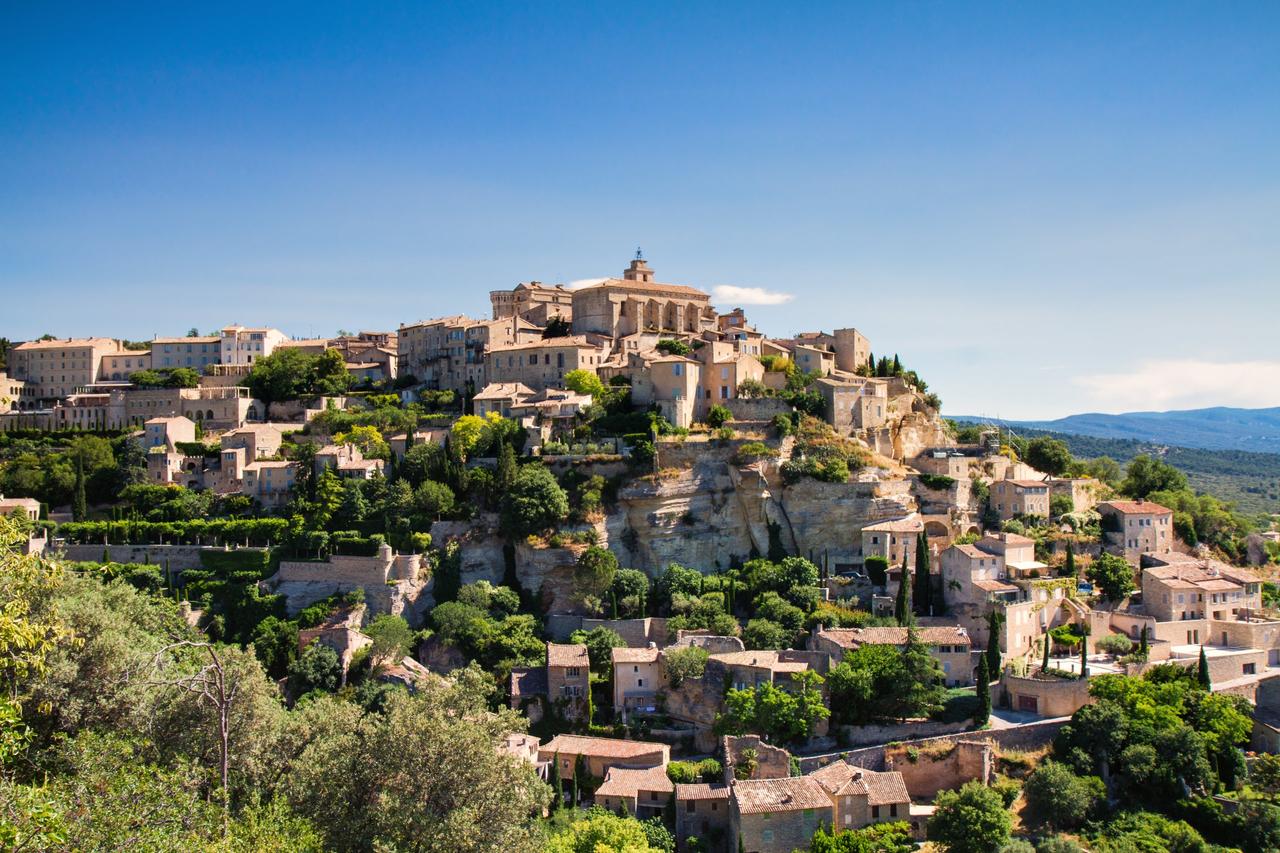 The beauty of the Provencal countryside makes it a wonderful location for a roadtrip, stopping off at pretty villages to stock up on fresh produce for picnics and pulling over to admire the lavender fields if you're there in the right season.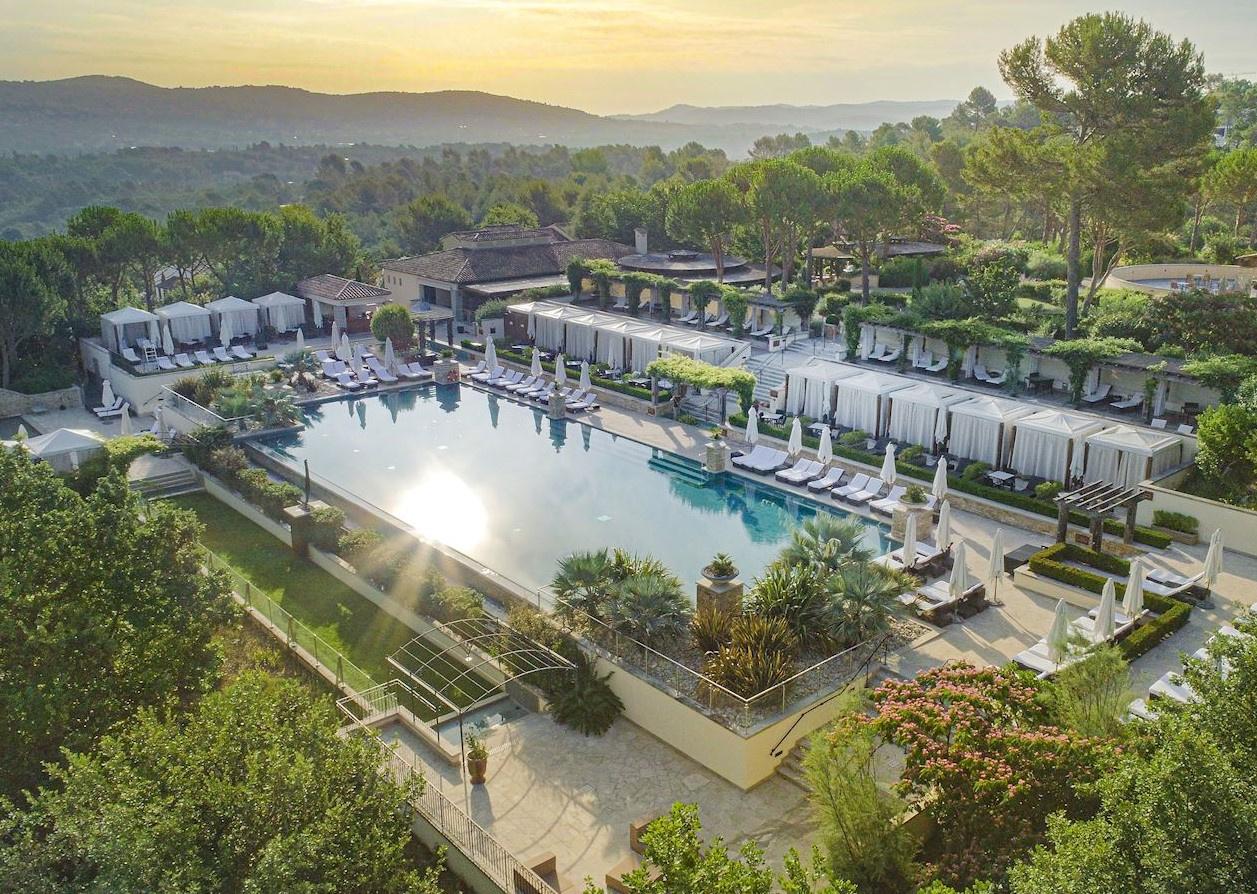 Make sure you include a stay at the romantic Terre Blanche in your itinerary, for excellent food and a gorgeous spa.
8. Skiing in Kitzbühl, Austria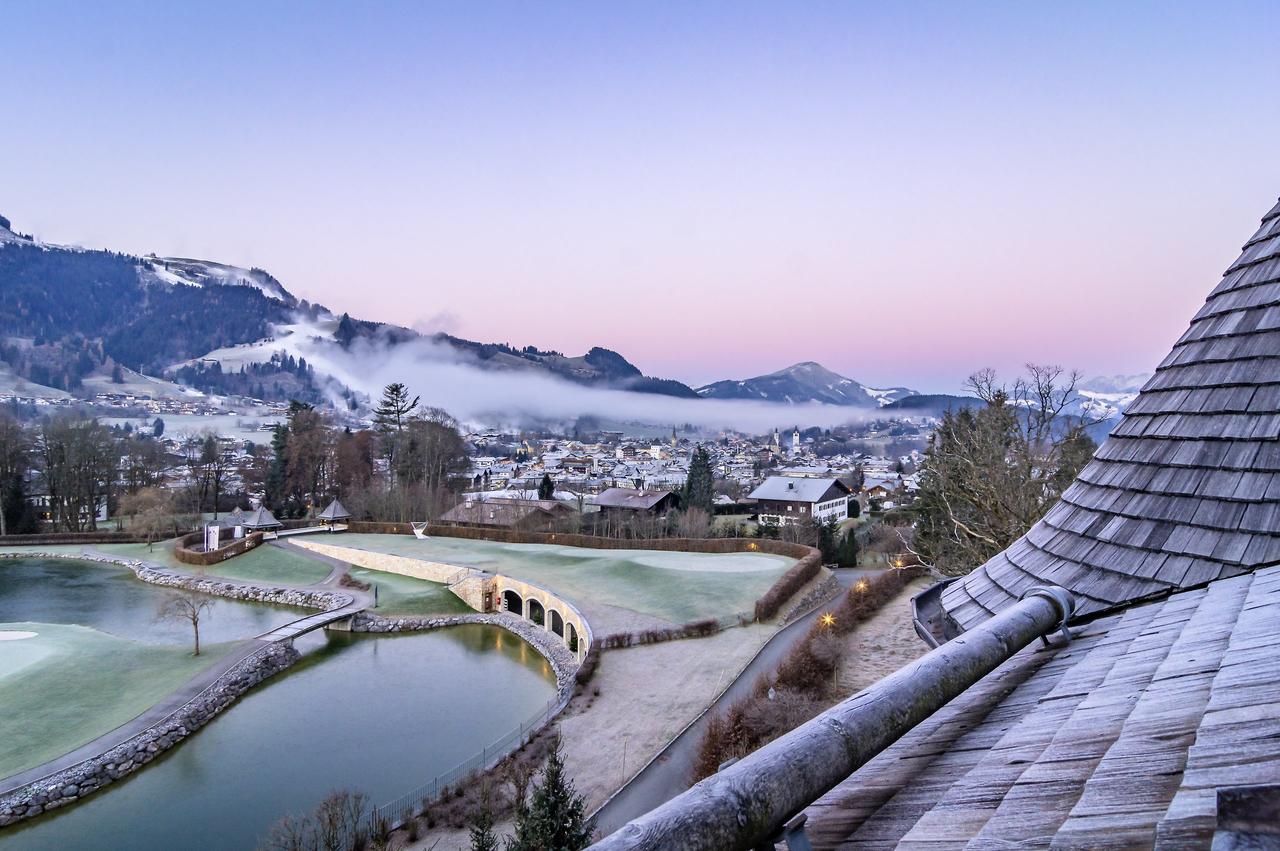 If you're a couple that finds nothing more romantic than a week of powder, book your next skiing break in Kitzbühl. The medieval town itself is heart-meltingly pretty, with plenty of cosy restaurants for après-ski meals à deux. It's home to the notoriously difficult Streiff Downhill, but there are plenty of intermediate slopes to while away the days.
9. Diving in Saint Lucia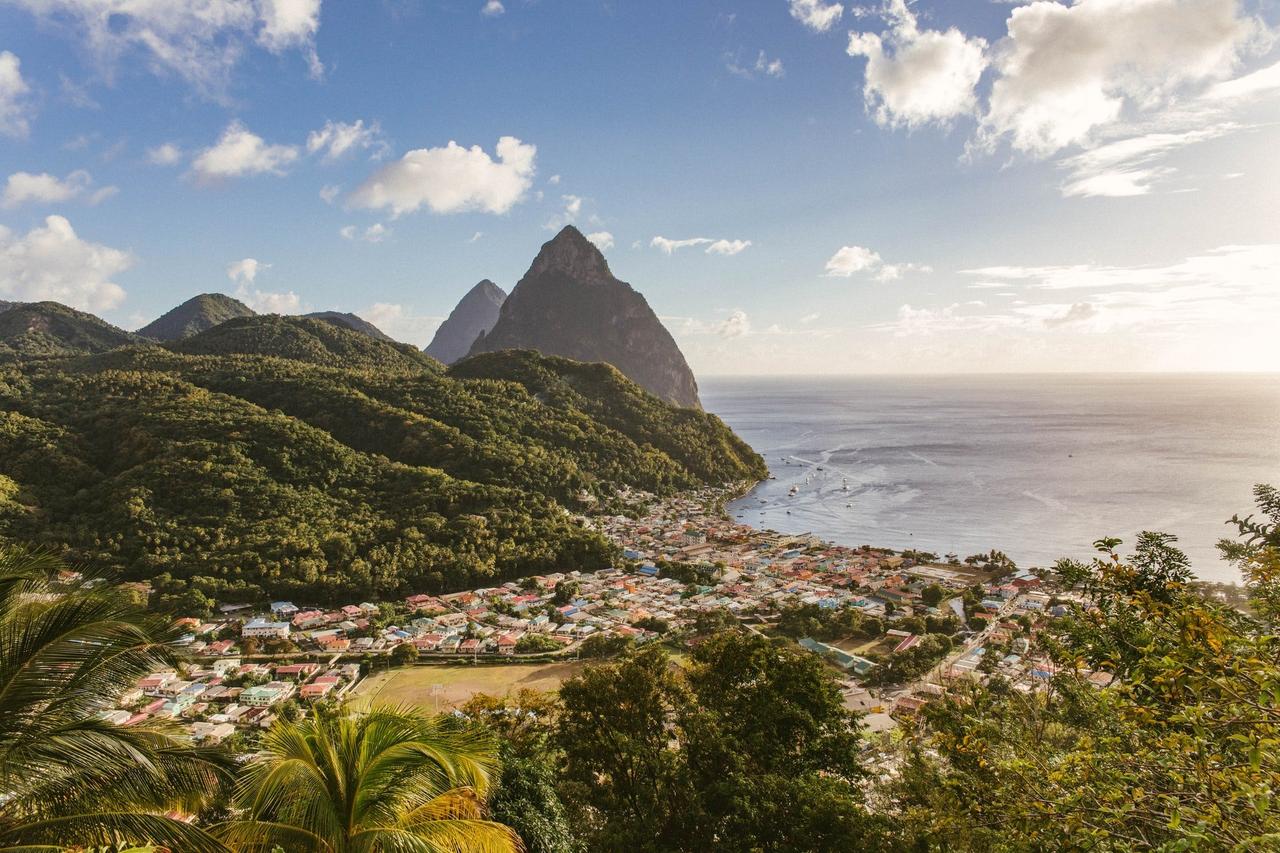 Prefer to get your kicks under water? Saint Lucia is one of the world's top diving destinations, with clear waters teeming with tropical fish, and there are coral reefs and shipwrecks to explore. Want to brush up your skills? There are plenty of PADI dive centres here. Once you're back on dry land, there are some luxurious resorts for you to relax with your diving (and life) partner.
READ MORE: 5 Reasons Why Saint Lucia is the Ultimate Wedding and Honeymoon Destination
10. Getting Back to Nature in Iceland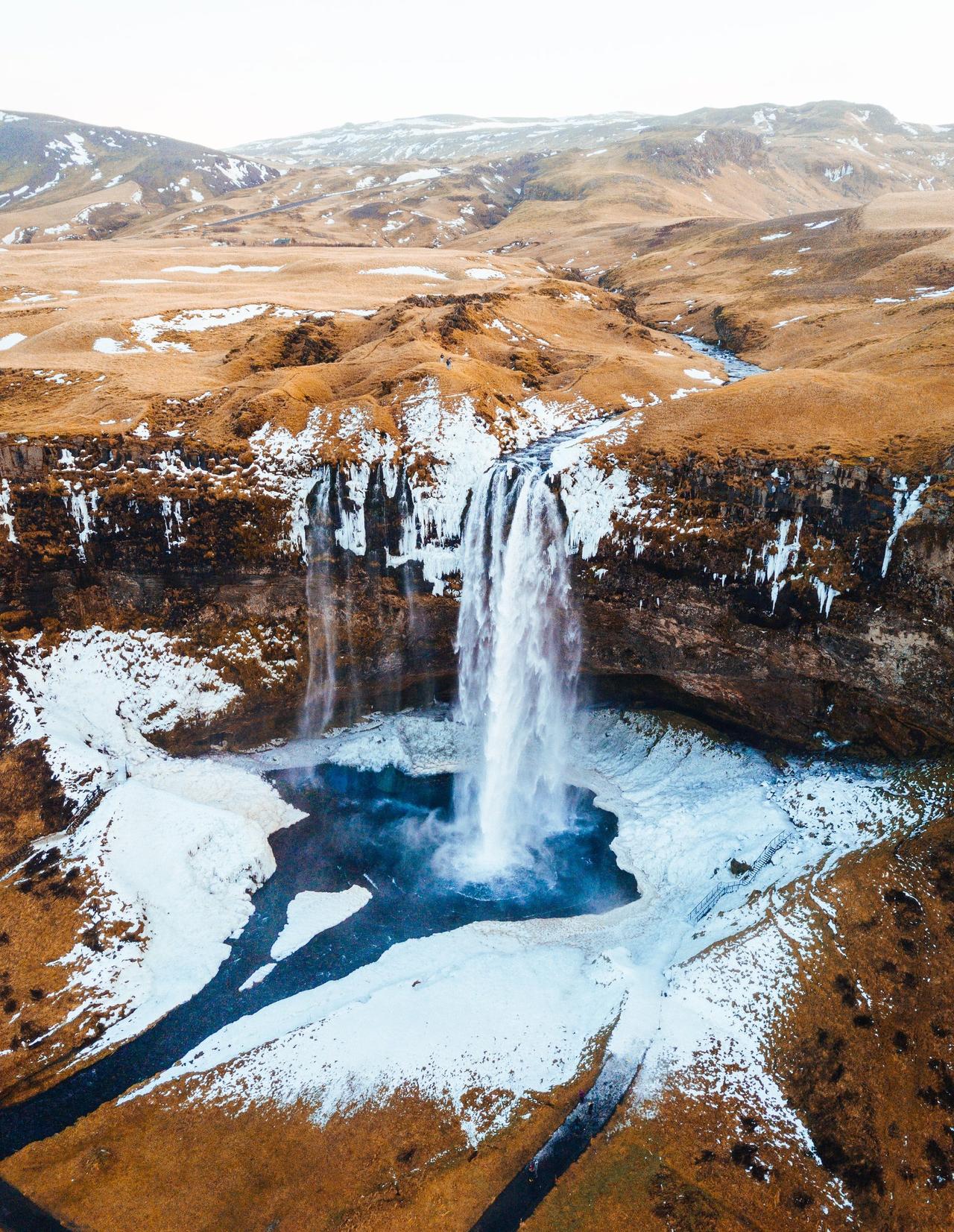 Reykjavik certainly has its charms, but after a couple of nights in the city, we recommend exploring Iceland's dramatic landscapes for some real outdoor romance. Whether you're chasing the Northern Lights, visiting an ice cave or hiking a subglacial volcano, you're bound to have some unforgettable experiences.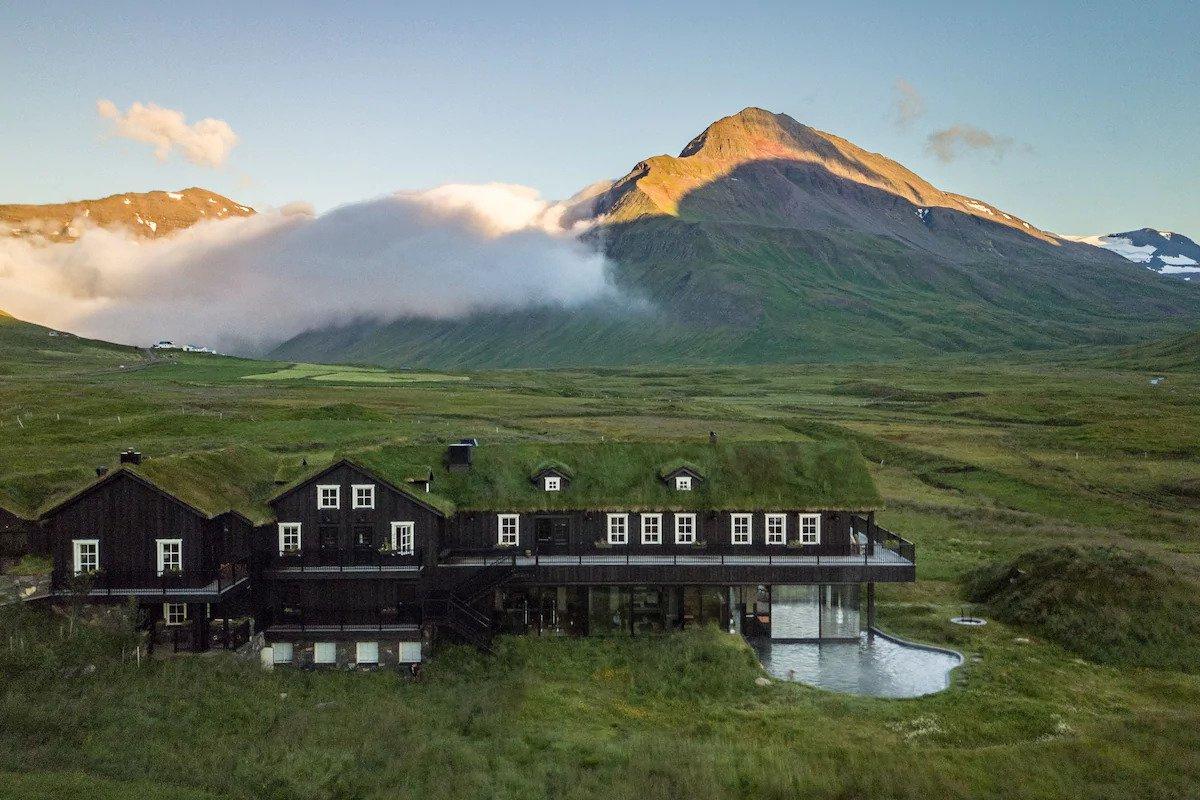 Make sure you book a stay at Deplar Farm, an intimate hideaway that has an incredible spa and is a great base for outdoor activities.
11. Spending Spa Time in London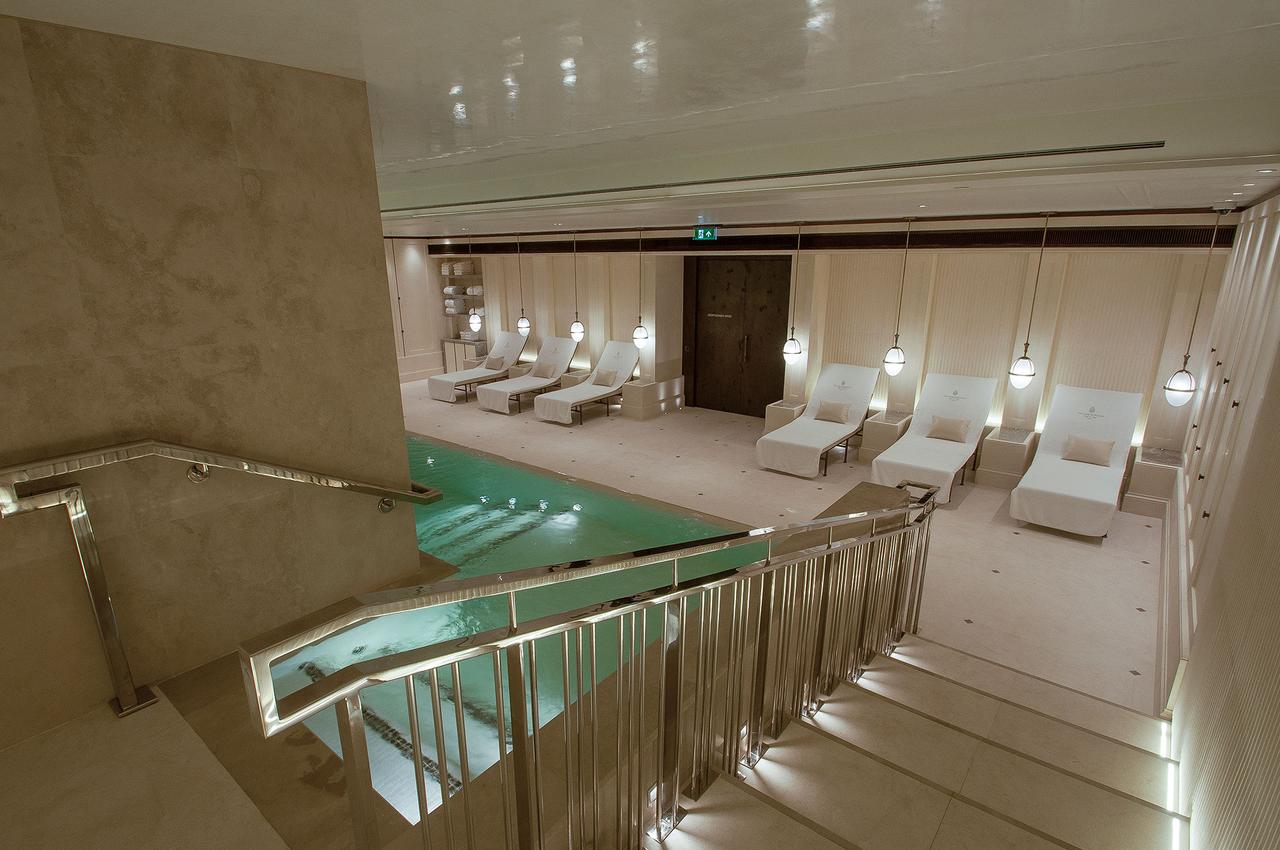 There are many pleasures in London: the sights, the culture, the dining scene, the shopping. But for a romantic break in the city, we're recommending you focus on the spas. There are some wonderfully luxurious options here where you can easily spend a whole day, and most places offer couples' treatments.
READ MORE: The 50 Best Spas in the UK to Relax & Unwind During Wedding Planning
12. Wine Tasting in the Douro Valley, Portugal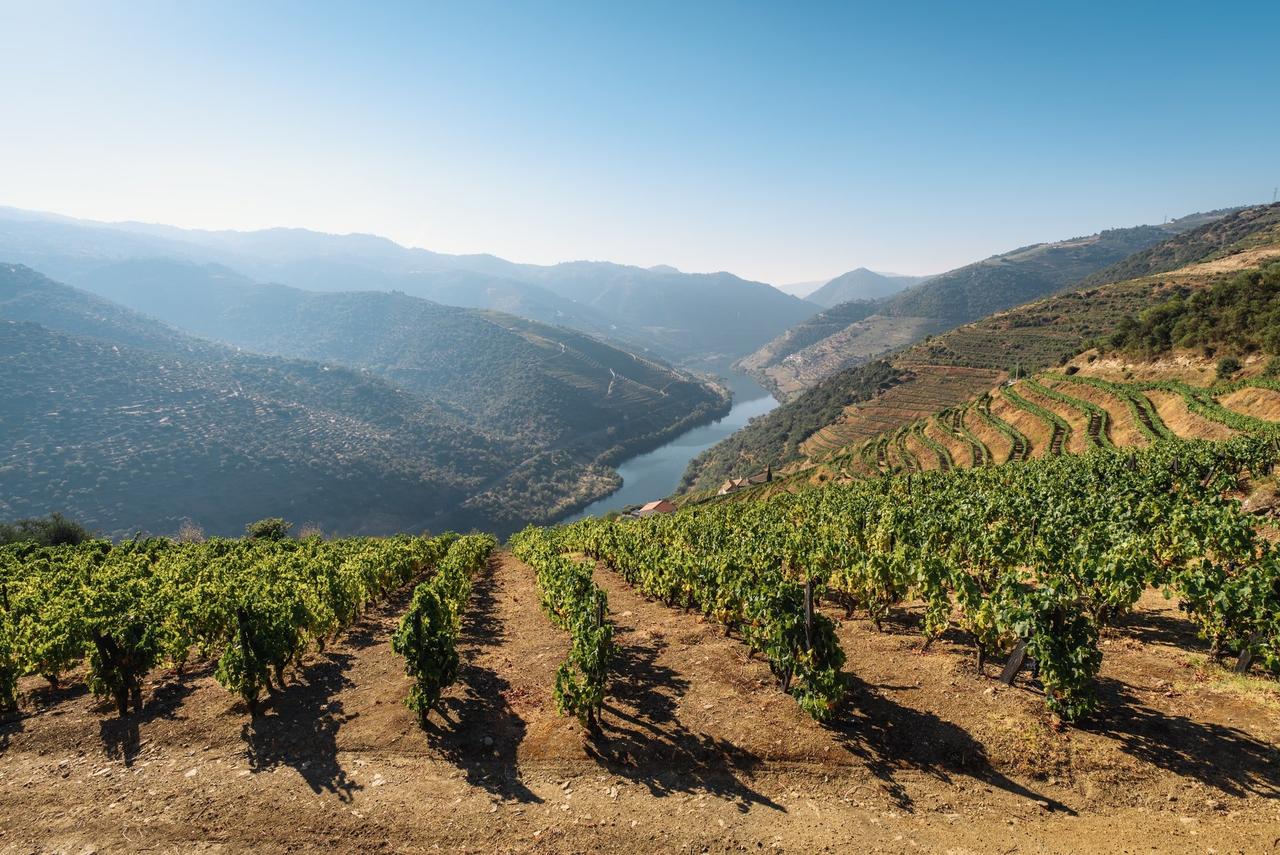 Want to learn more about wine together? Head to Portugal's Douro Valley and take a tour of the excellent wineries, all while surrounded by outstanding natural beauty. Many offer special experiences, such as picnic wine tastings and and grape-picking.
13. Partying in Kiev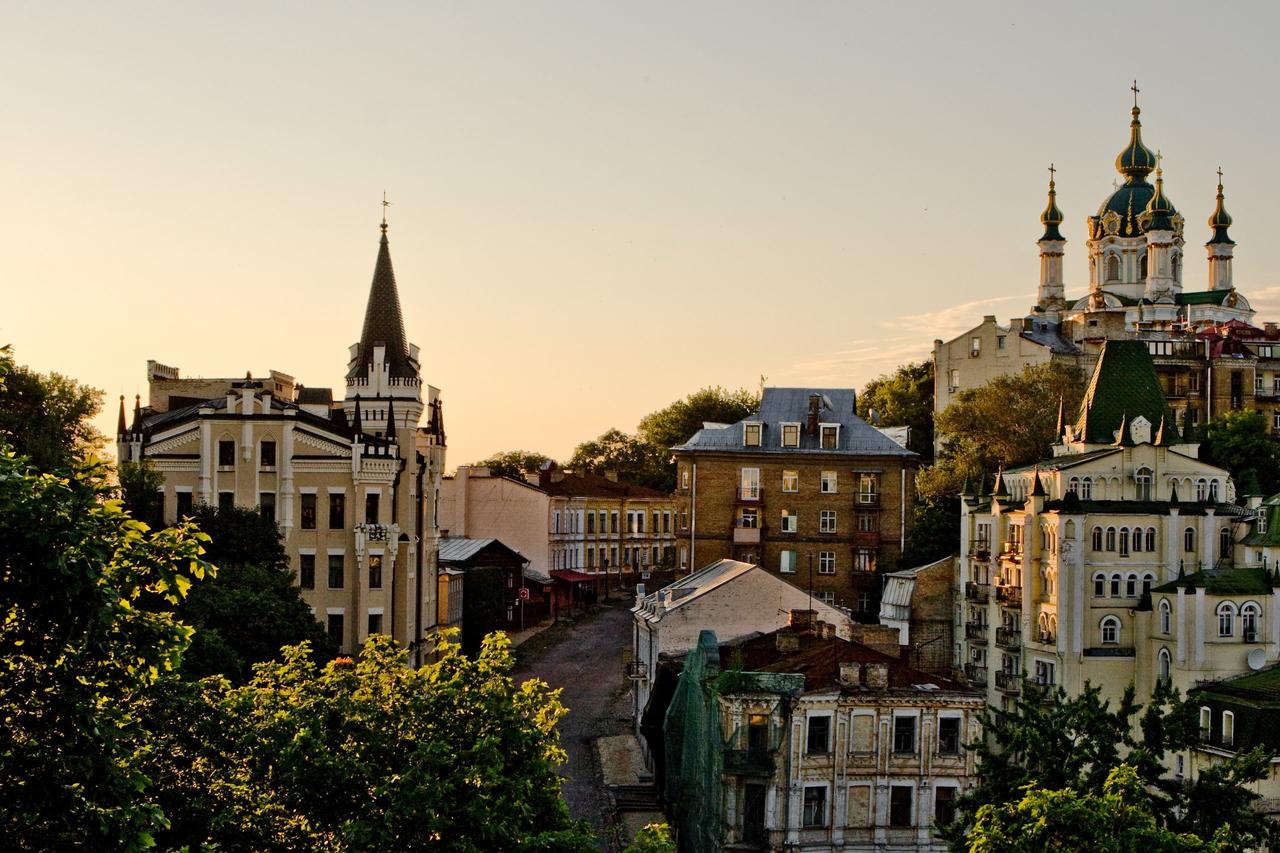 If your idea of a romantic weekend away involves glamorous nights out, you need to put Kiev on your radar. The Ukrainian capital has a vibrant nightlife scene, concentrated around the historic district, and you'll find everything from cool rooftop bars (Kiev loves rooftop bars) to luxe clubs.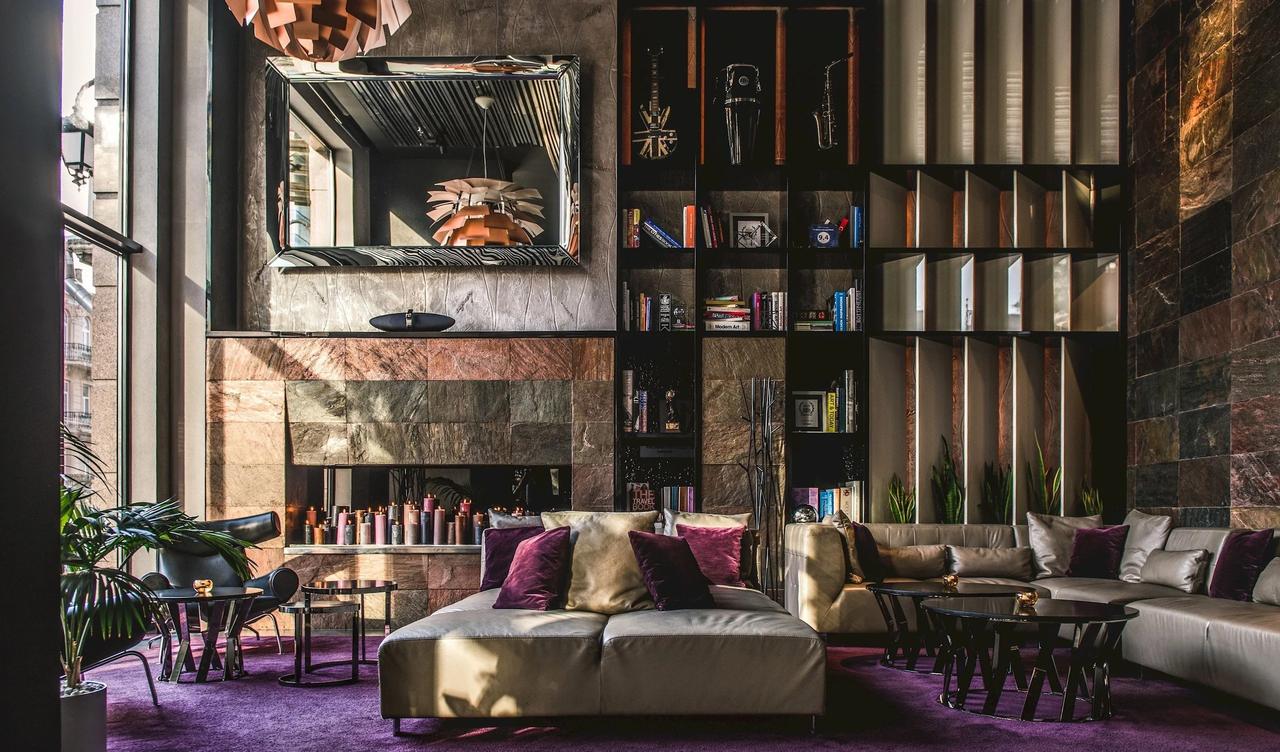 Make sure your accommodation is suitably cocooning to help you recover from the night's adventures. Design Hotel 11 Mirrors is a sophisticated affair that has - inevitably - a rooftop restaurant.
14. Hot Air Ballooning in Cappadocia, Turkey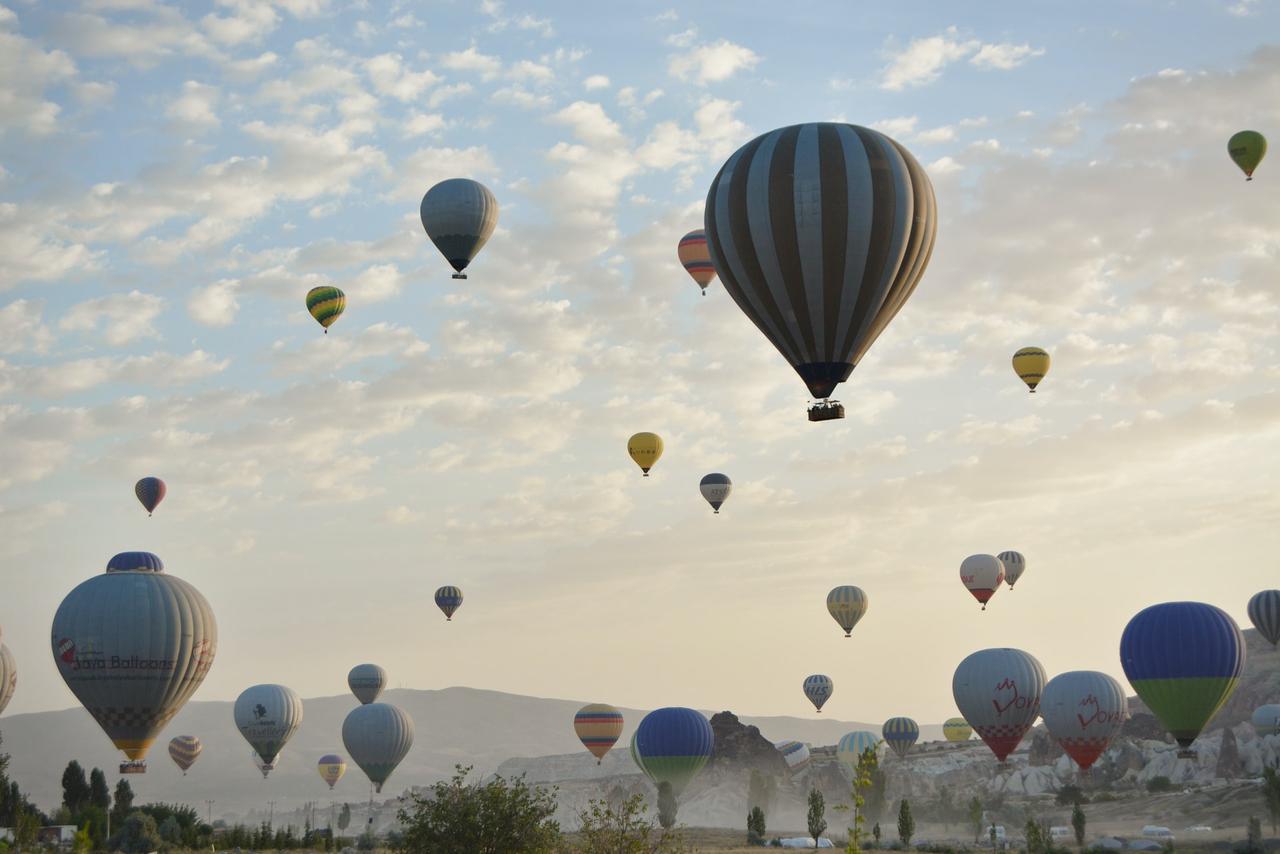 Cappadocia is the world's hot air ballooning hotspot, so if you fancy taking your love to new heights, this is the place.
15. Island Hopping in Thailand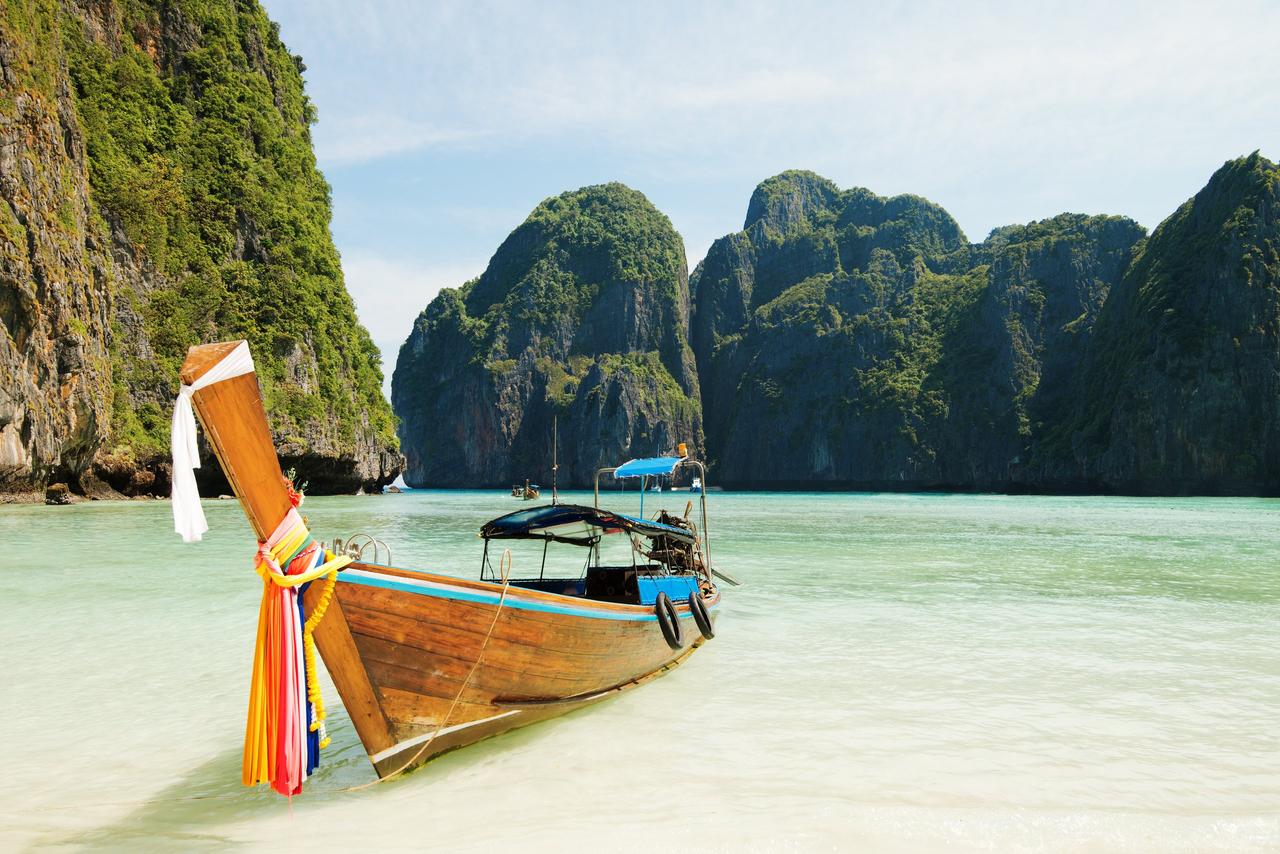 Thailand's islands are renowned for their beauty - which means, of course, that they attract large numbers of travellers. If you want to try somewhere a bit more off the beaten track, head to the Similan Islands. This is a chain of 9 islands that are relatively easy to travel between should you fancy some island-hopping, and although they're not entirely undiscovered by the travel industry, you can expect fewer fellow travellers than at other destinations. There are no hotels here - accommodation is in campsites for bungalows.
READ MORE: The Most Incredible Thailand Honeymoon Ideas for Every Couple
16. Picnicking in Paris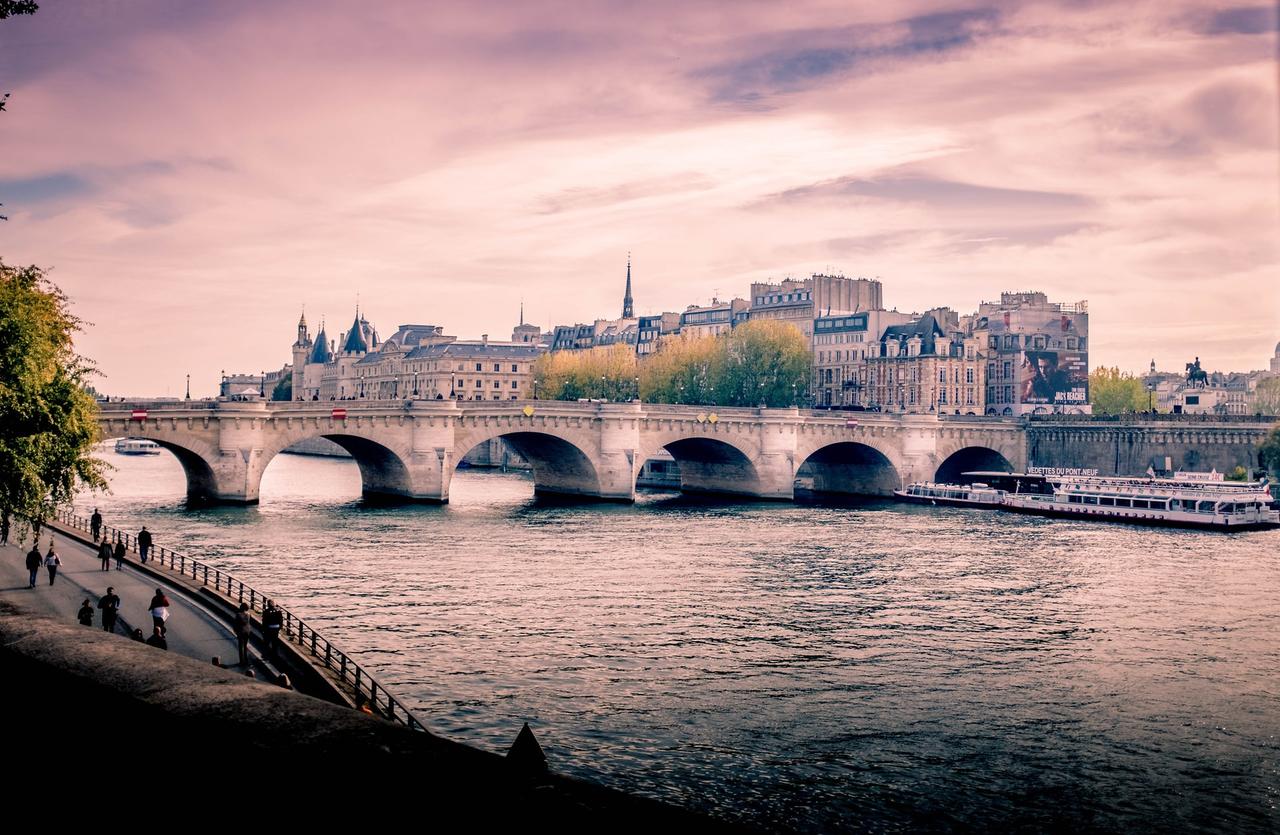 Of course the city of love makes the list - there's so much romantic potential, from intimate dinners in candlelit restaurants to hand-in-hand strolls past iconic sights. As well as the obvious activities, however, make like a local and head to the banks of the River Seine for a picnic one afternoon. You'll find plenty of delis around the city to put together a gourmet feast as you take in the views. There are some beautiful parks and squares for picnics, too - Parc des Buttes-Chaumont is particularly enchanting.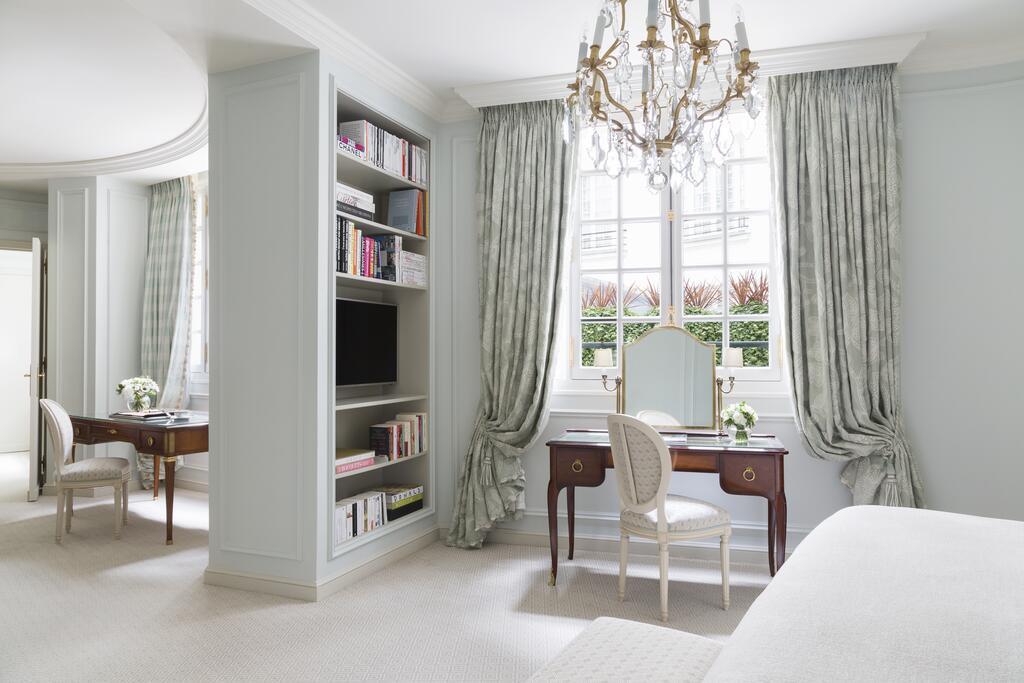 You'll want suitable swoon-worthy accommodation, so check out Le Bristol, voted Paris's most romantic hotel by Condé Nast Traveller.
17. Swimming with Pigs in The Bahamas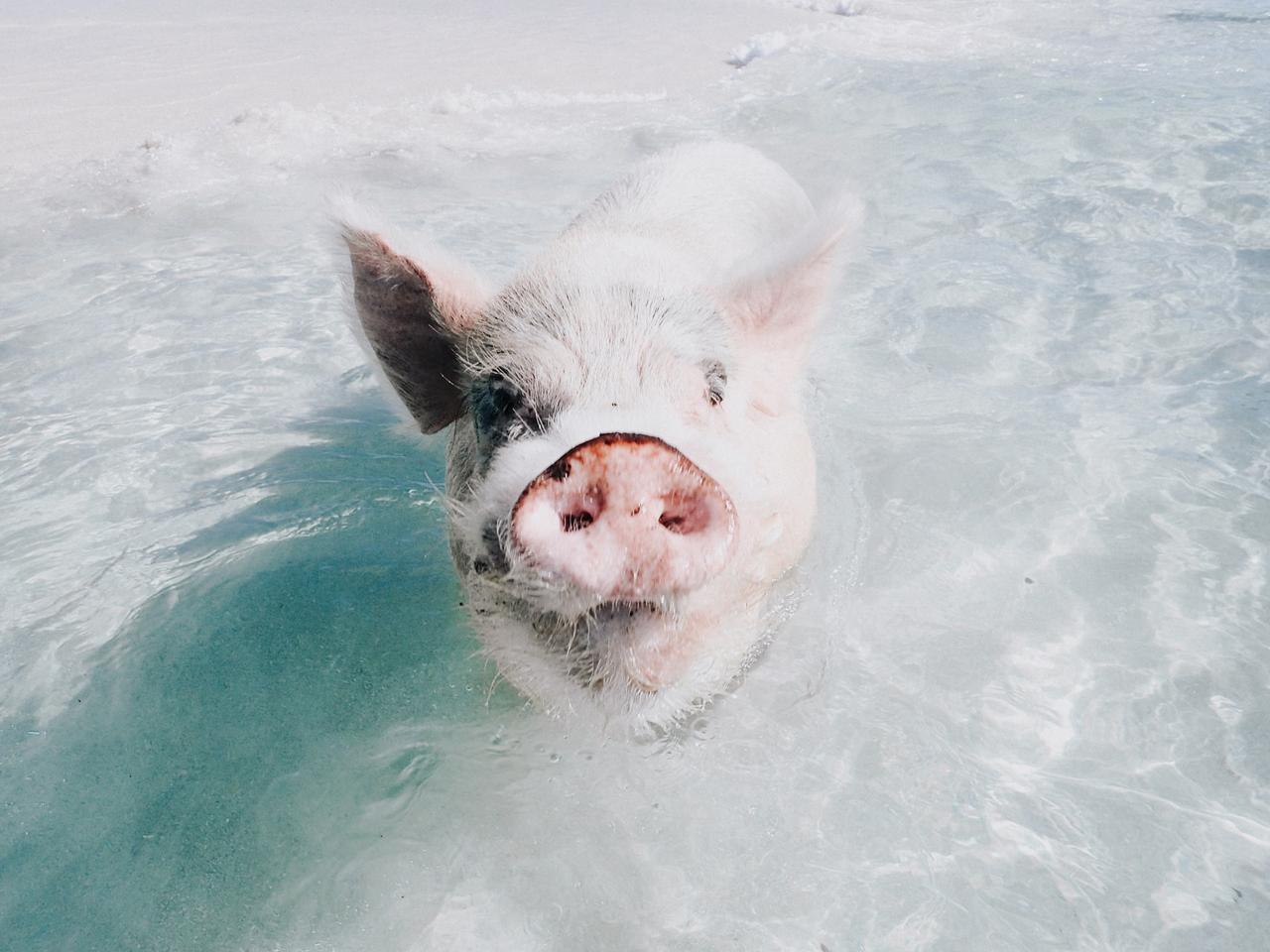 There's something so romantic about trying something totally new together. We doubt very much that either of you has swum with pigs before, so head to the Bahamas to give it a try. These super-cute swimming pigs can be found at Exuma, where you can interact with them in the water. After you've enjoyed your porcine adventure, you spend the rest of your holiday soaking up the Caribbean sun.
READ MORE: Caribbean Honeymoons: Your Complete Guide
18. Horse Riding in Brazil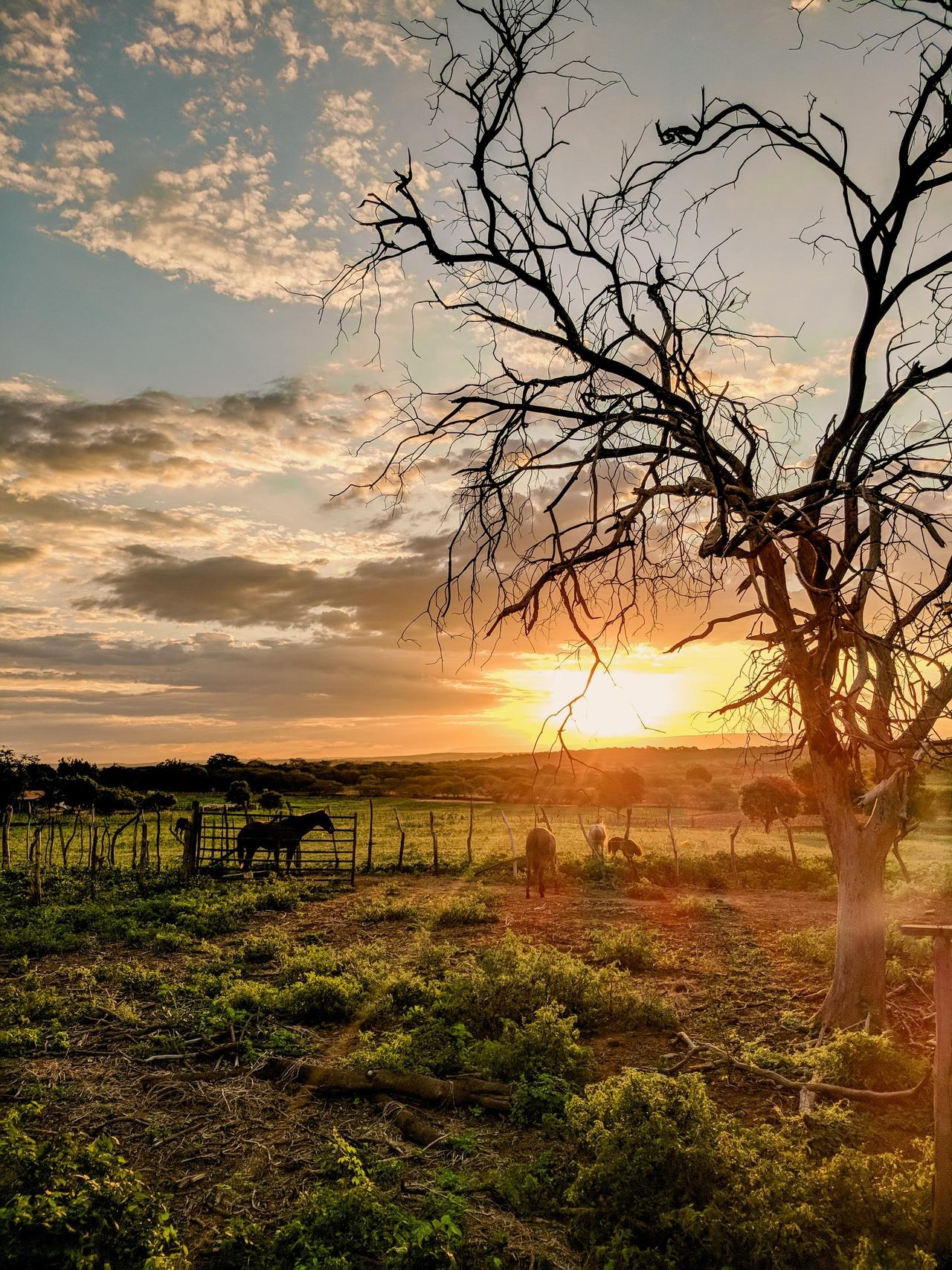 Travellers may associate Brazil with glorious beaches, but the country's countryside is just as Instagram-worthy. And the best way to explore it? On horseback! There are some fabulous tours available that take you through gorgeous cattle country, with nights at characterful fazendas.
19. St Petersburg in the Snow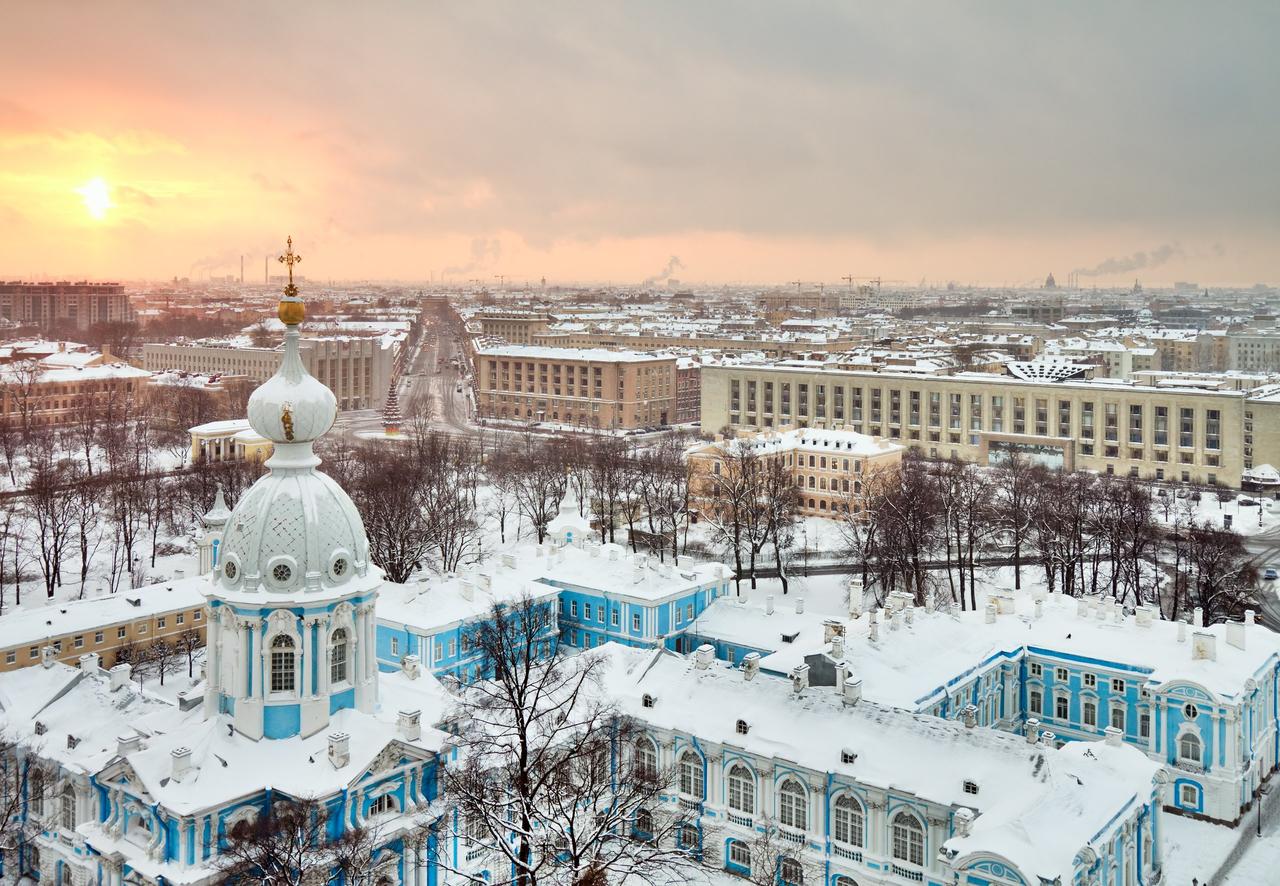 St Petersburg is one of the world's most beautiful cities, and it looks particularly magical in the snow, so if you can brave the cold, we recommend an early winter trip. Don't worry, there are plenty of cosy cafes, restaurants and bars to snuggle up in after a day marvelling at the majesty of the snow-covered architecture.
20. Getting Active in Swedish Lapland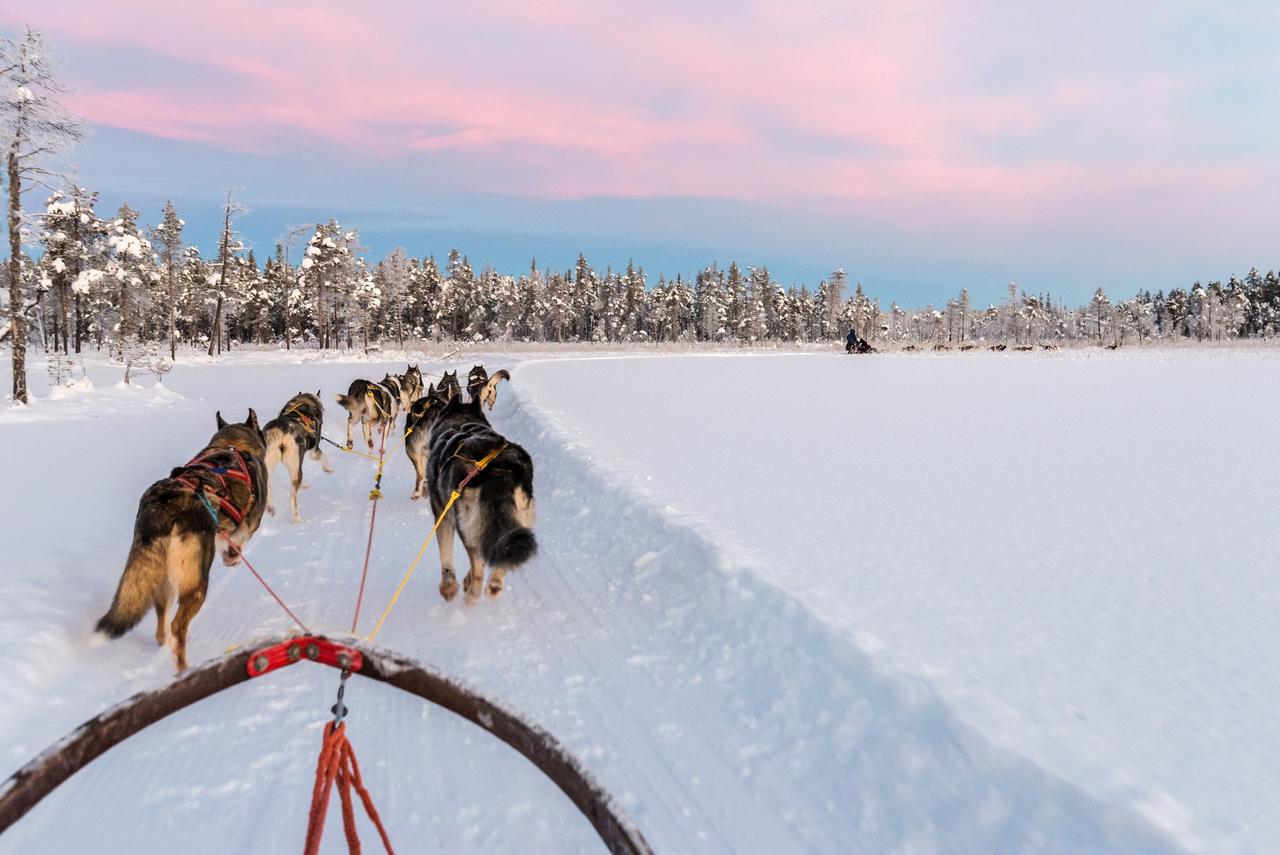 Get that adrenalin flowing with some activities amid the dramatic landscape of Swedish lapland, from cross-country skiing to a husky sled ride or a moose safari.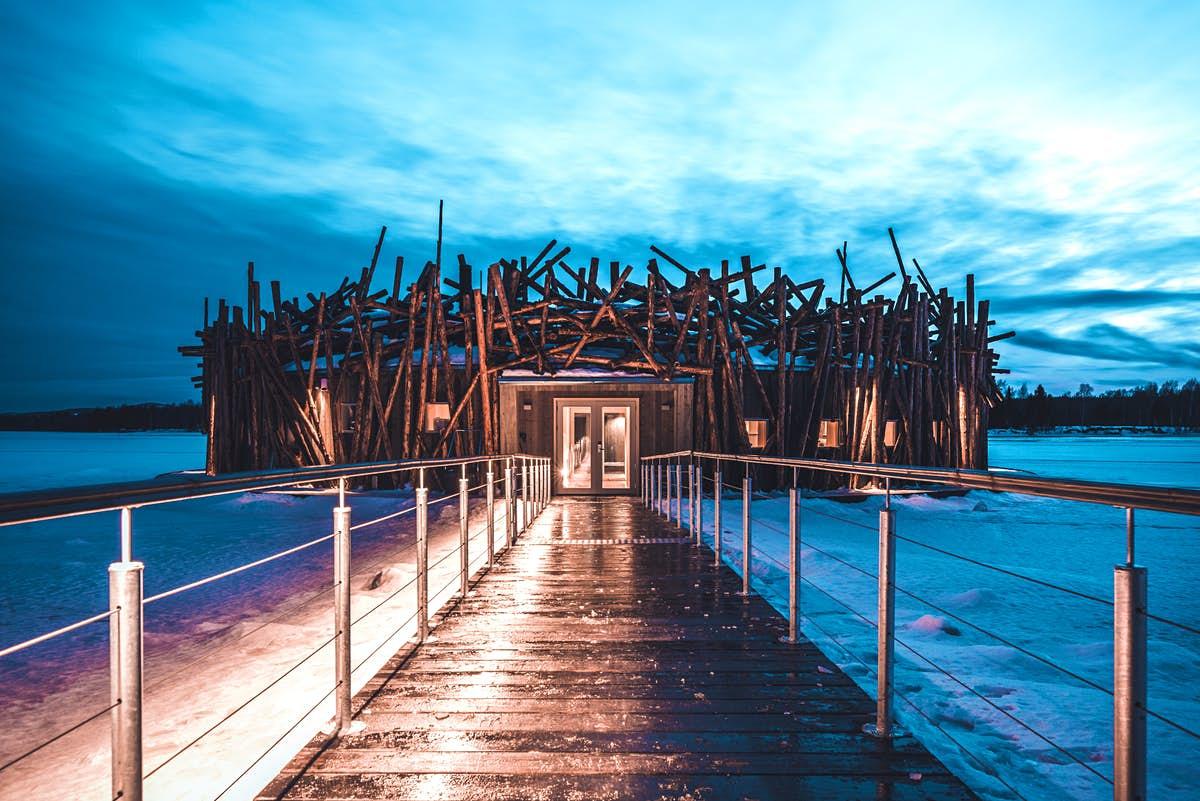 Your accommodation has to be Arctic Bath, a floating spa hotel that was one of the year's most exciting openings. Not only can they organise activities for you, but the hotel itself is a triumph of modern design - and there's an exceptional spa for romantic relaxation.
21. Cruising in Turkey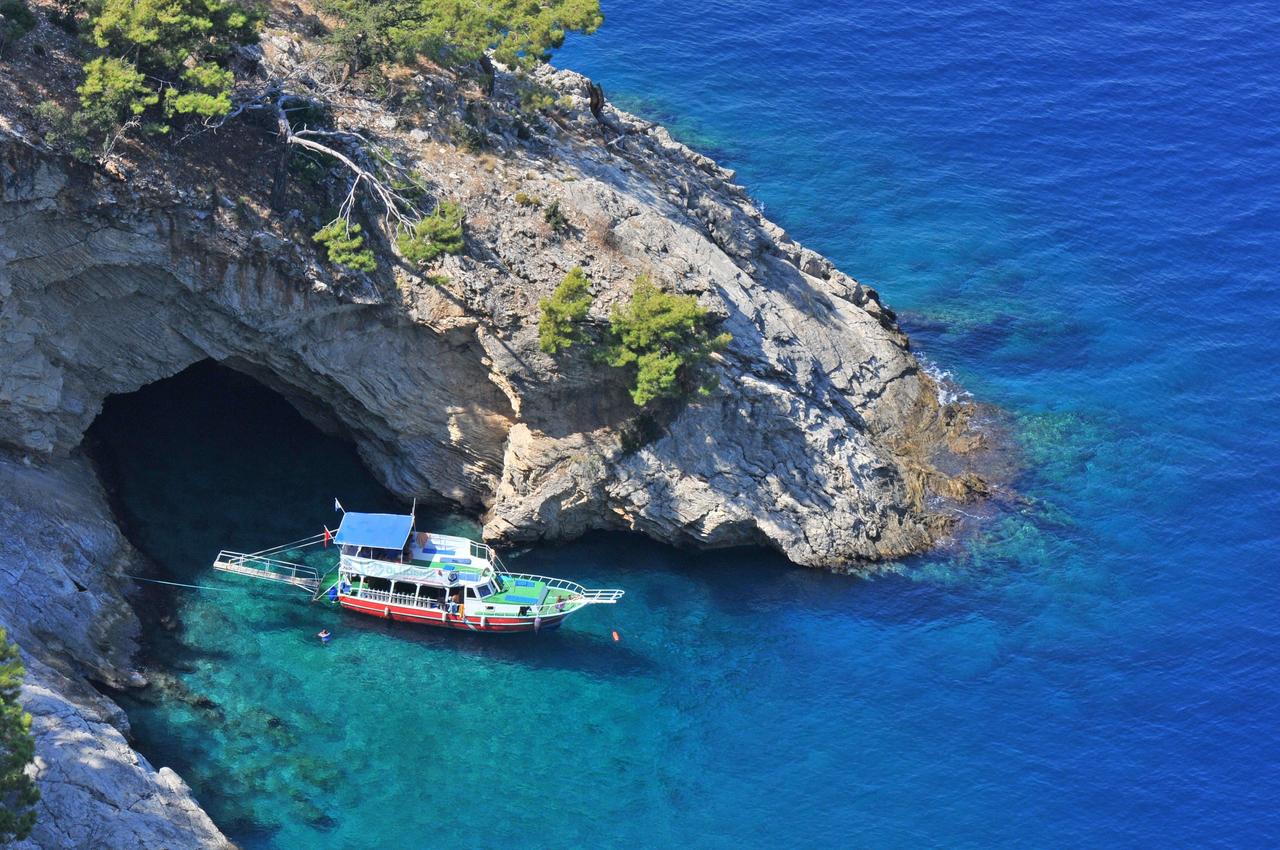 No, we're not talking about a cruise ship - to see Turkey's famed Lycian Coast in true romantic style, charter a private gulet. These traditional wooden yachts come tricked out with luxe facilities, like hotels on water, and are the ideal way to explore hidden coves and secret beaches.
READ MORE: The World's Best Honeymoon Destinations by Month
22. Whisky Tasting in Scotland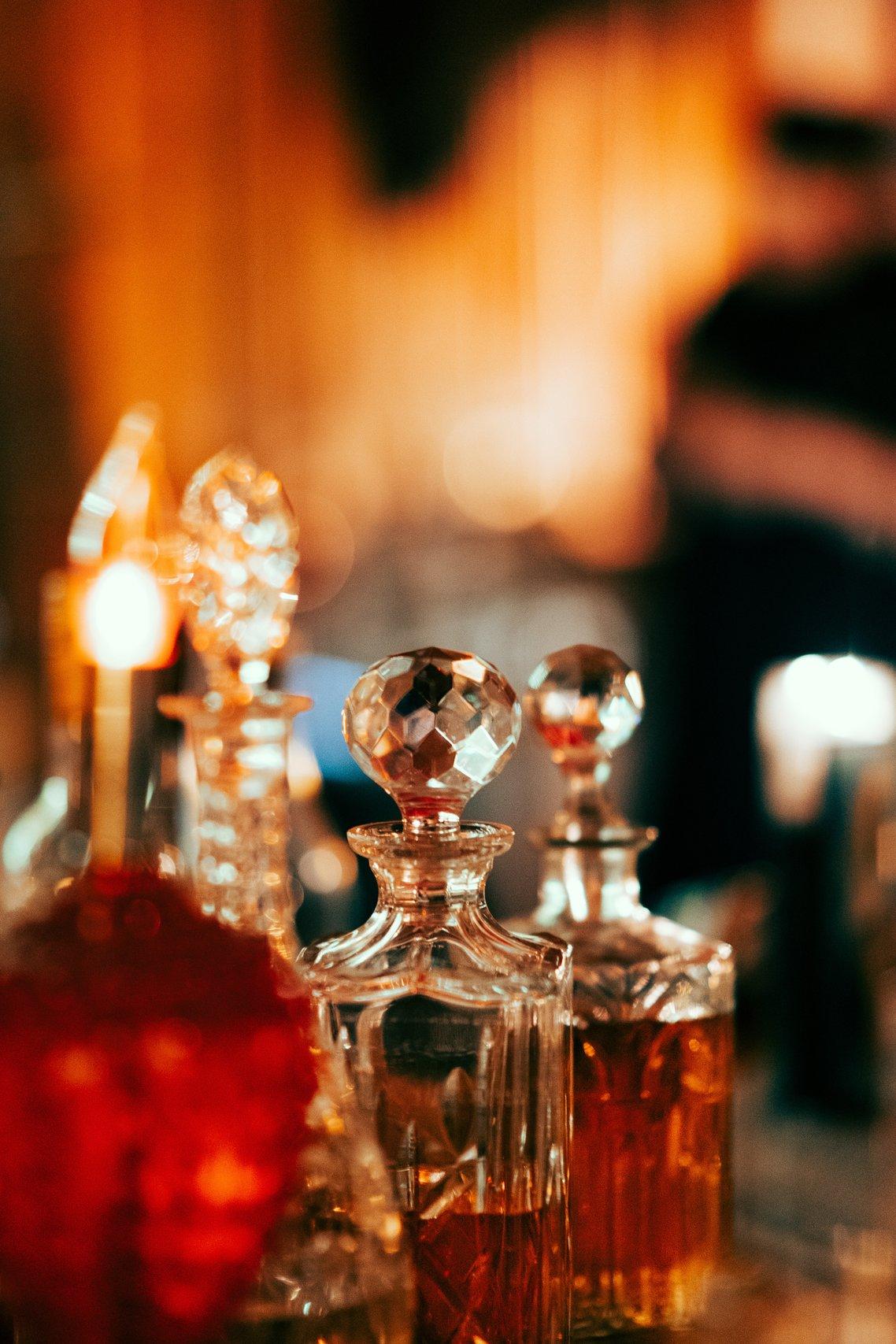 Scotland's 'whisky coast' has cinematically beautiful scenery, so make it the destination for your next romantic seaside break - with time built in at the famous distilleries, of course! We'd recommend Jura Whisky on the Isle of Jura and Lagavulin on the Isle of Islay.
23. Getting Away from It All on the Andaman Islands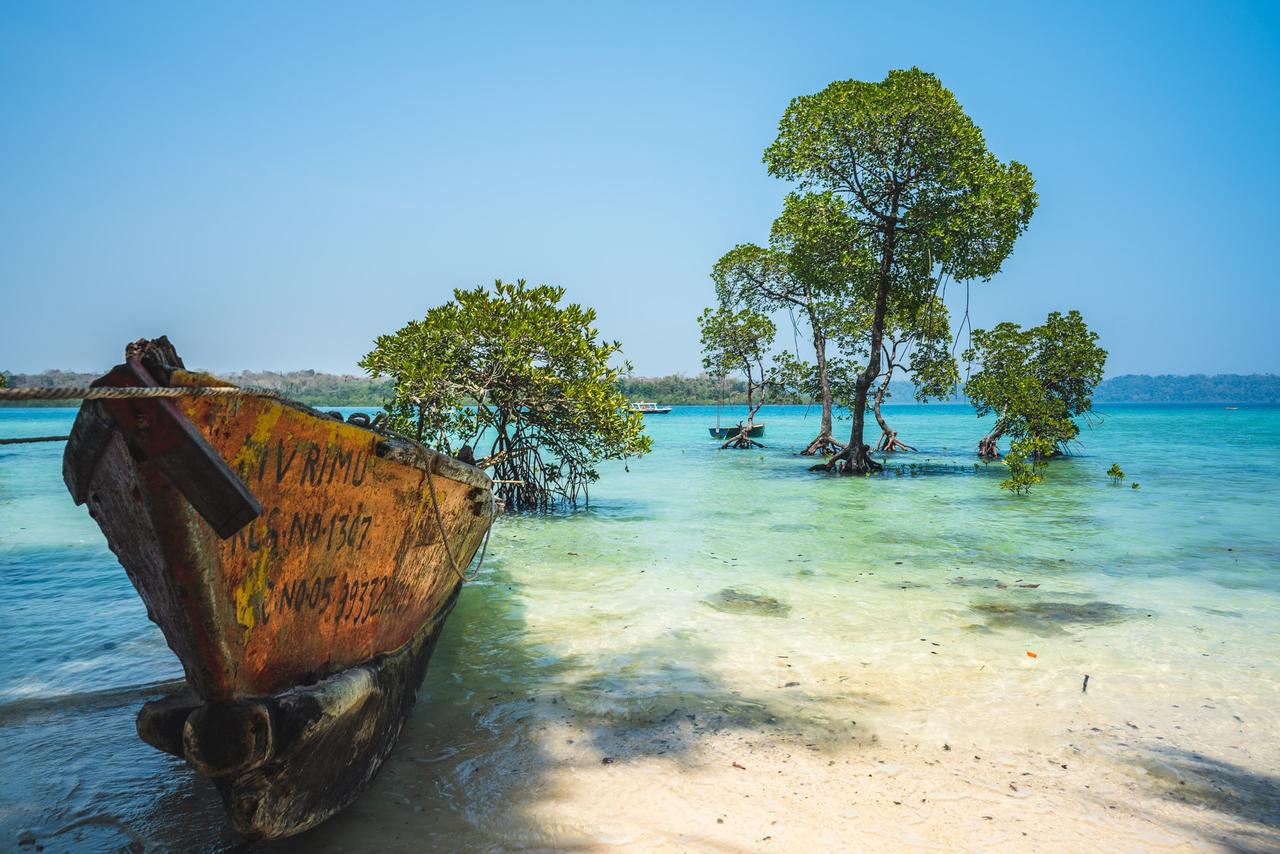 These islands may be a long trip from the UK - a flight to India followed by a boat trip - but it's totally worth the journey if privacy is your priority. You'll find pristine beaches and jungle, plenty of wildlife and some barefoot-luxe hotels.
24. Rediscovering the City Break in Seville, Spain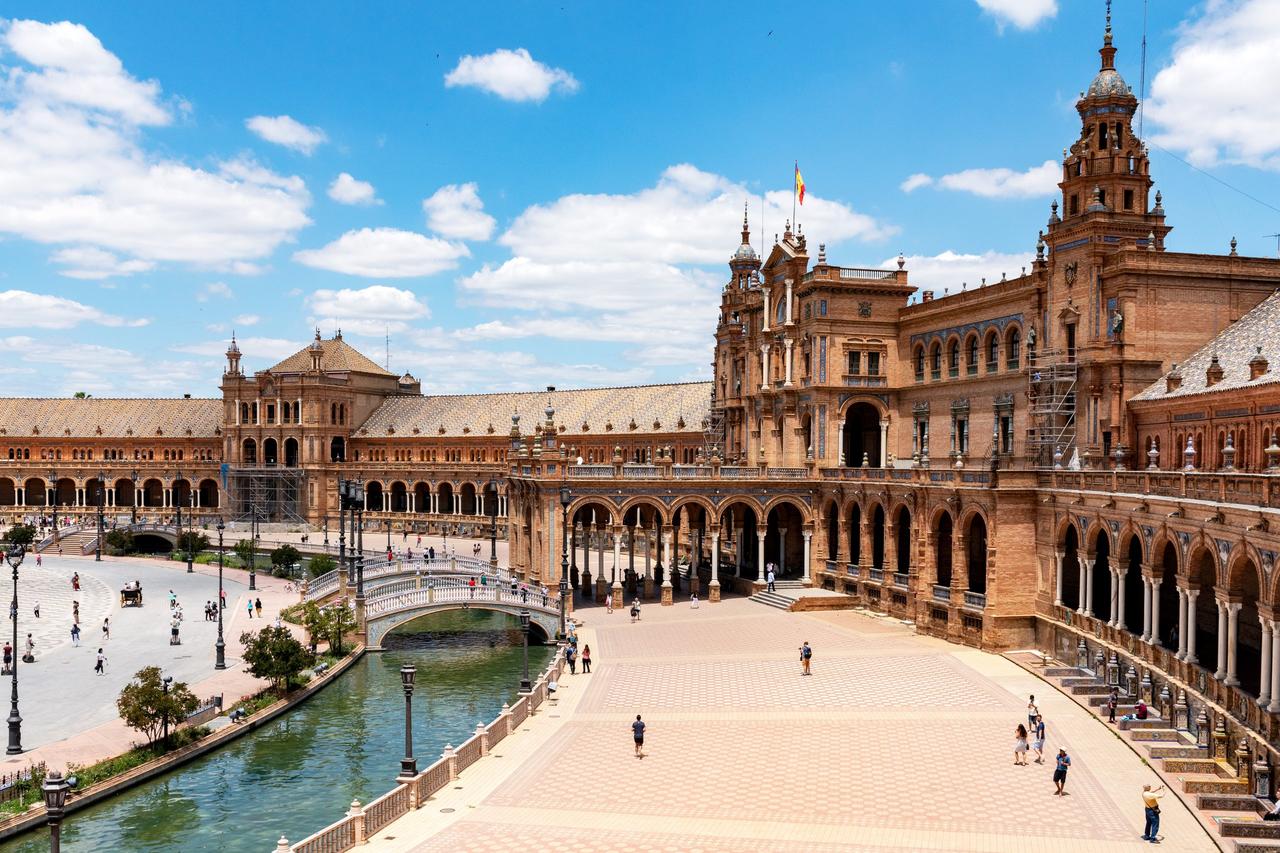 Feel like you've exhausted the romantic possibilities of a city escape? Make Seville your next urban adventure. This Southern Spanish city is a passionate and vibrant destination for a long weekend, with intricate architecture, a thriving nightlife and, of course, those famous flamenco shows.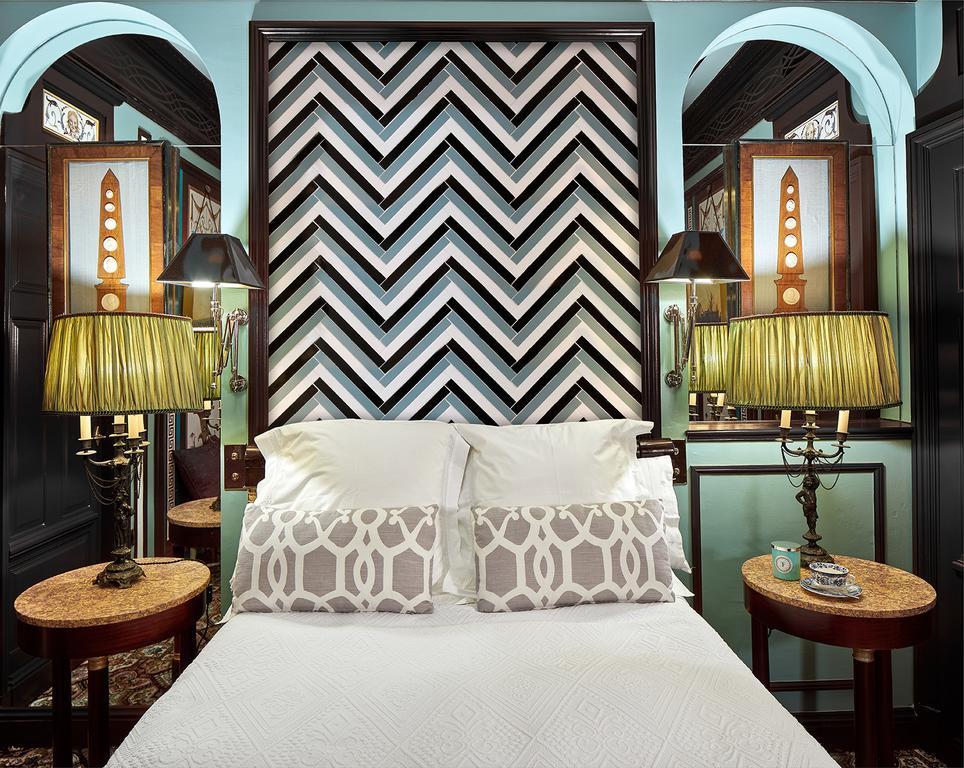 Make your base the beautifully designed and perfectly located Triana House, which has just three rooms
25. Enjoying A-List Life in Mustique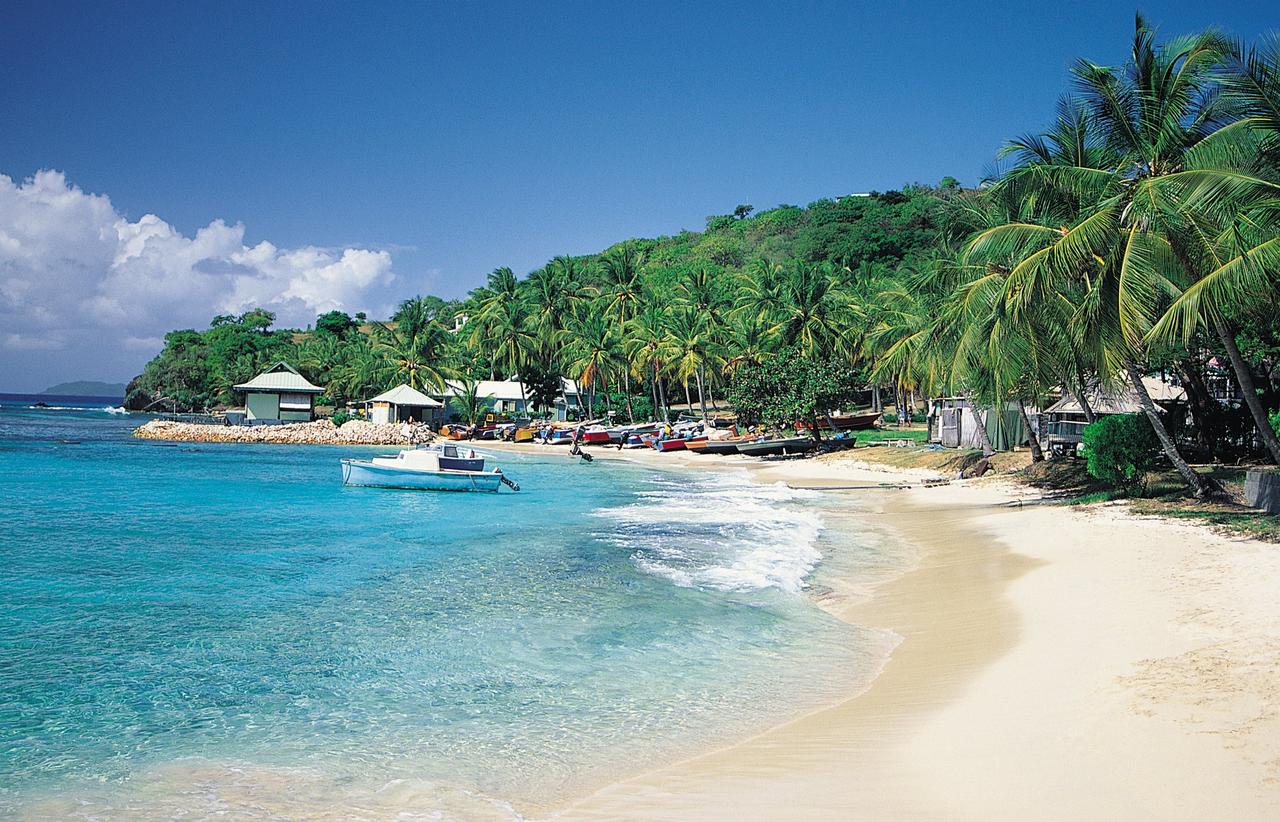 This Caribbean island enjoys a glamorous reputation as a favourite destination of royalty and A-listers alike, but in fact, it's a pleasingly laidback place for a romantic getaway. Most of the accommodation is self-catering, so you can get plenty of just-the-two-of-us time - but you may well spot a celeb when you do venture out.
READ MORE: Your Complete Mustique Honeymoon Guide
26. Hiding Away on Your Own Island in Wales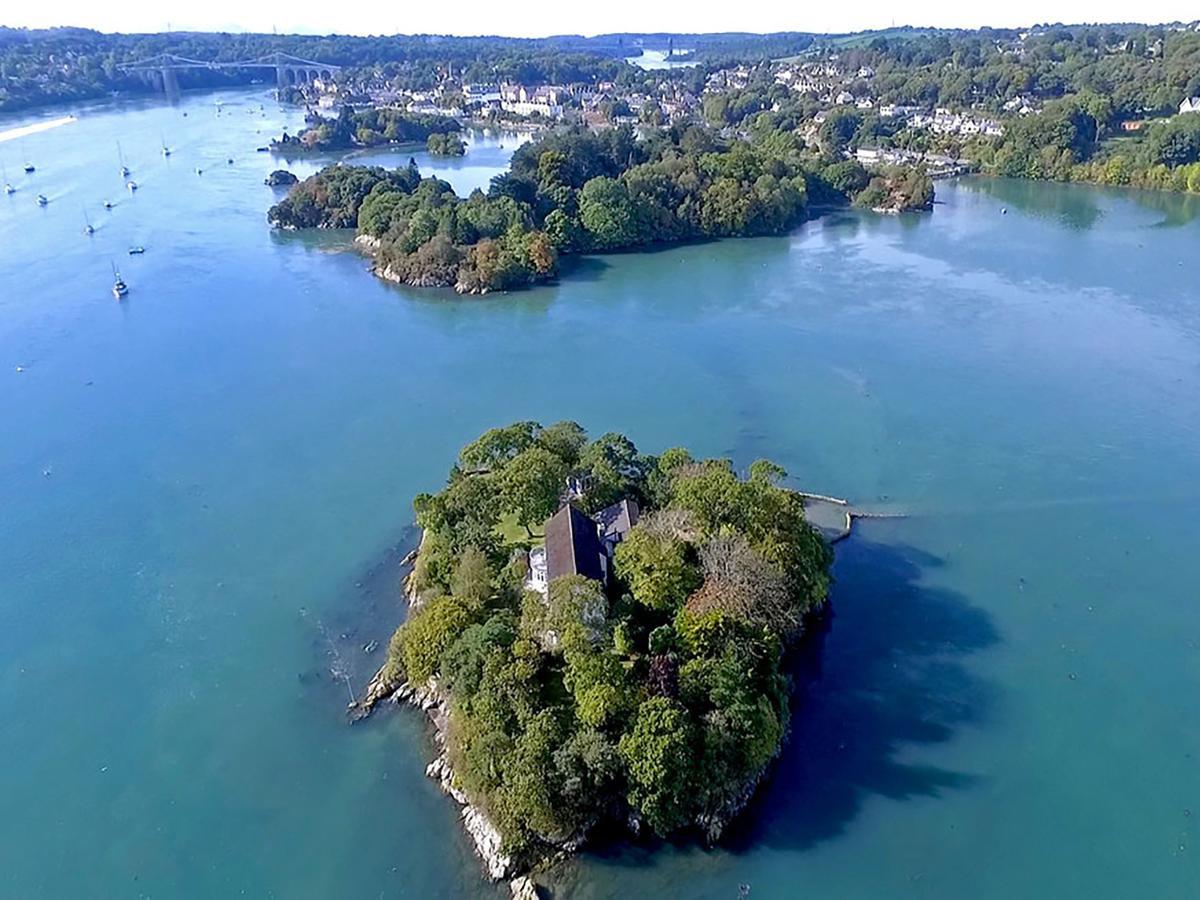 It turns out you don't have to be a billionaire to have a romantic holiday on a private island. Ynys Castell is a holiday house situated on its very own island, just off Anglesey. You can cross the tidal causeway to the mainland when the tide is right, but otherwise, it can just be the two of you!
27. Blissing Out in Bali, Indonesia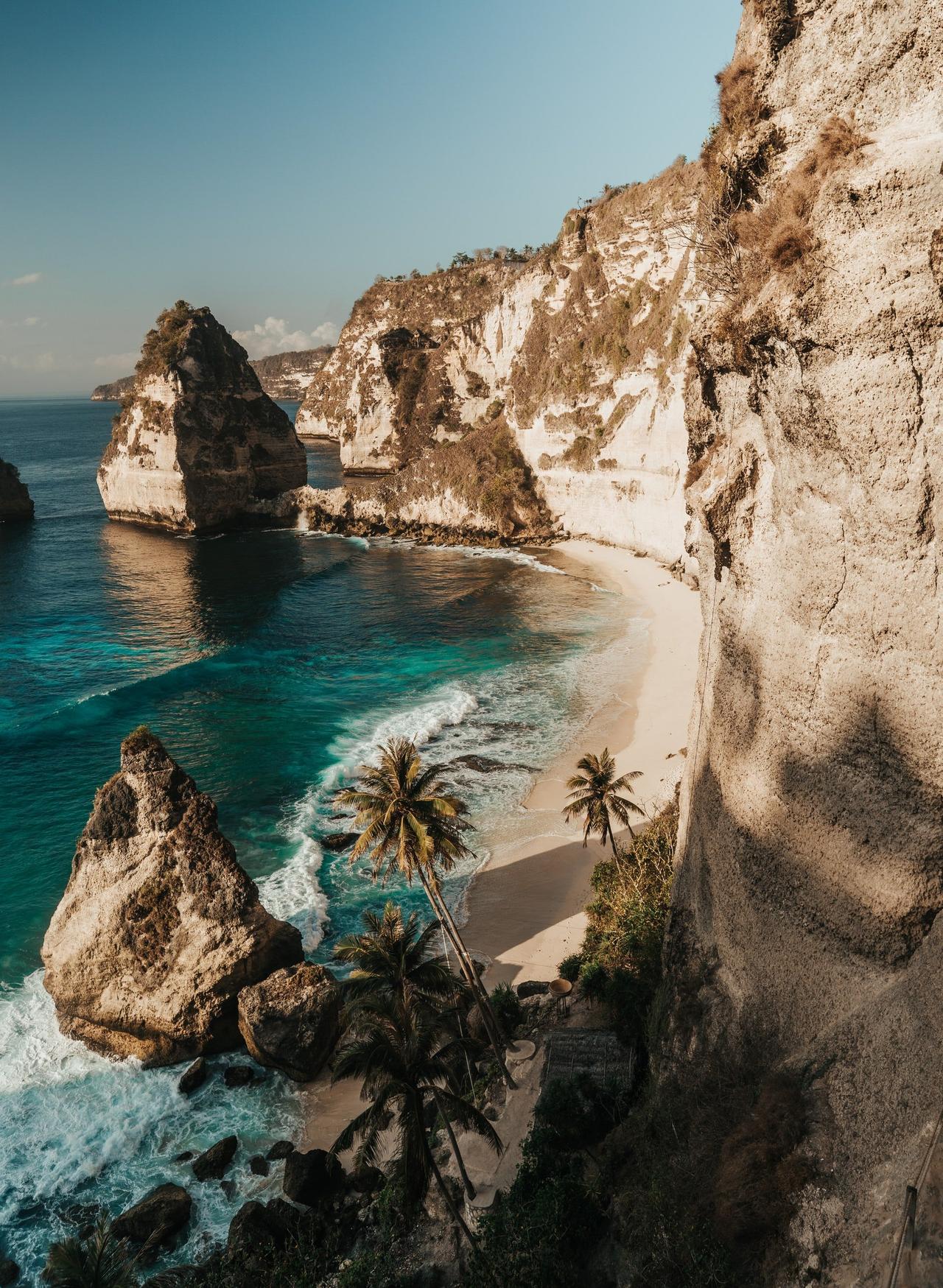 It's a long way to Bali from the UK, but once you're there, you can do as much or as little as you want. Of course, there's much to explore, from verdant rice terraces to bustling markets, but you'll also find plenty of scope for pure relaxation on the wonderful beaches and in the many luxe-for-less resorts.
28. Losing Track of Time in Tuscany, Italy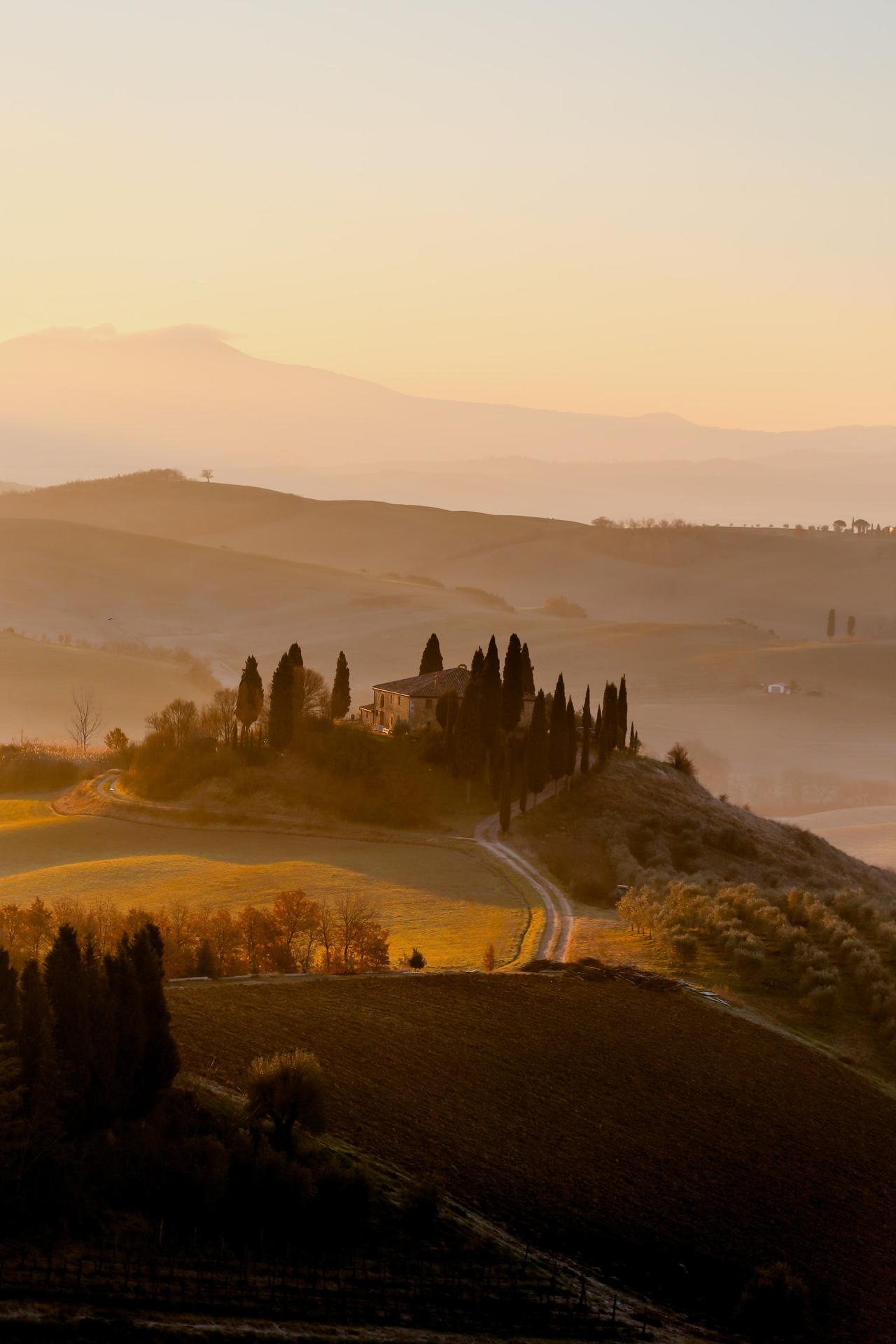 The Tuscan countryside is heart-meltingly beautiful, making it the perfect destination for a holiday full of romance. The pace of life here is slow and easy, so you can truly get away from everyday stress and properly unwind. Hire a Vespa for a country excursion, linger over multi-course lunches and explore bewitching hilltop villages.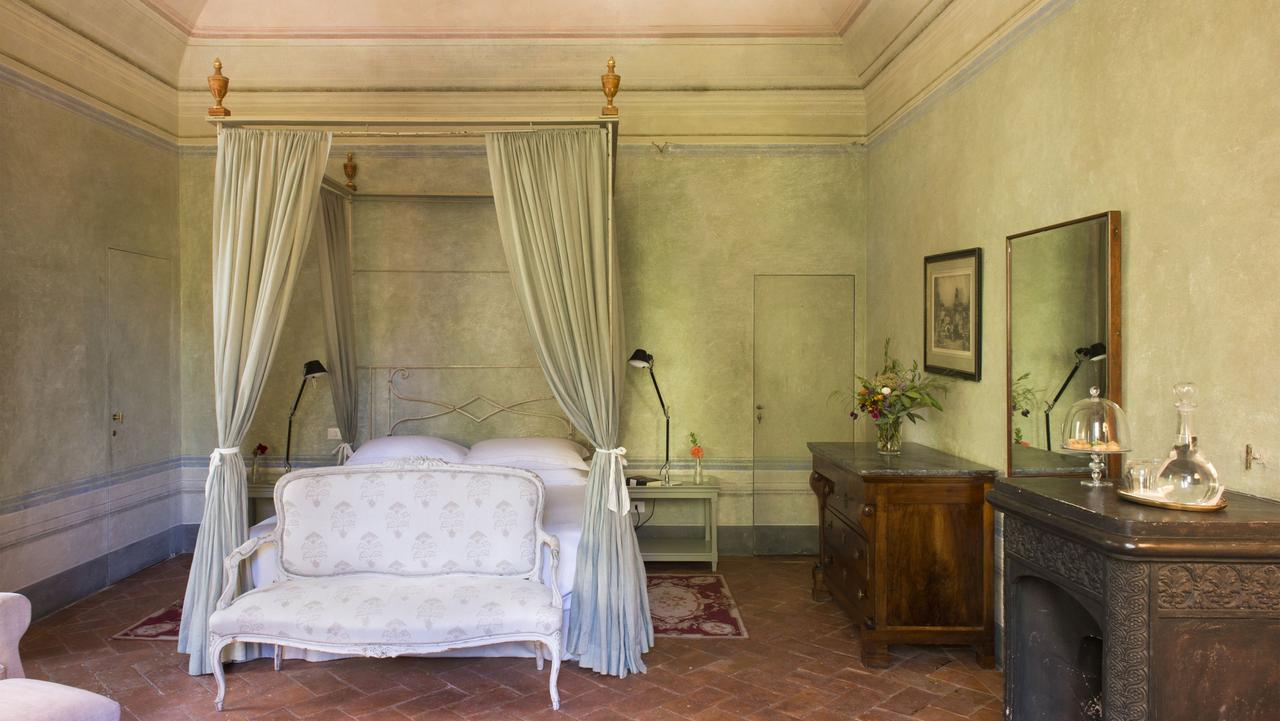 Tuscany is home to some seriously romantic countryside retreats. Among our favourites is Borgo Pignano, an elegant haven with a spa and elegant heated infinity pool. Guests can enjoy sunset cocktails on the terrace every evening.
READ MORE: The 32 Best Honeymoon Suites in the World
29. Hiking in the Atlas Mountains, Morocco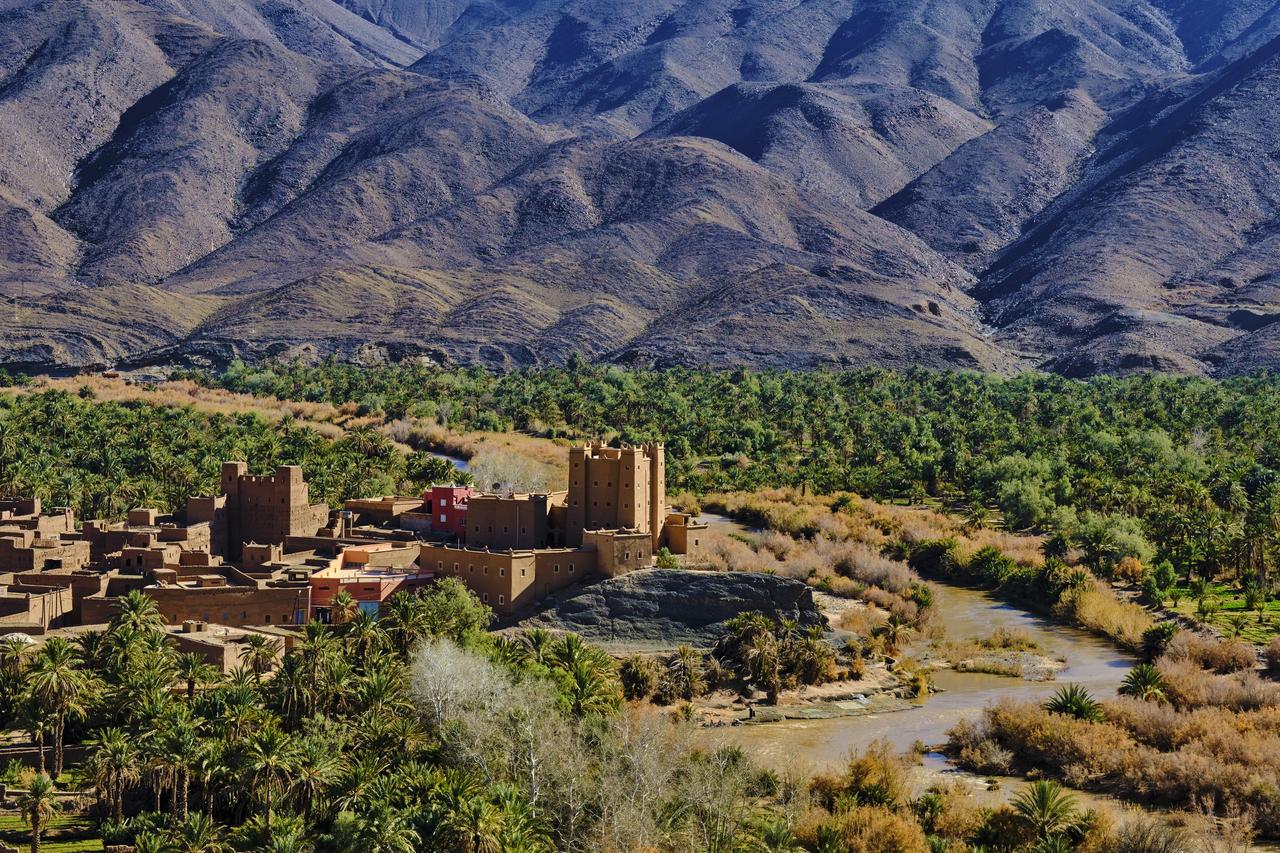 Hiking may not be everyone's cup of tea, but if it's something you both enjoy doing as a couple, the Atlas Mountains are a wonderfully scenic place to indulge your passion. We recommend pairing a few days in the mountains with some relaxation time in Marrakech.
30. The High Life in San Francisco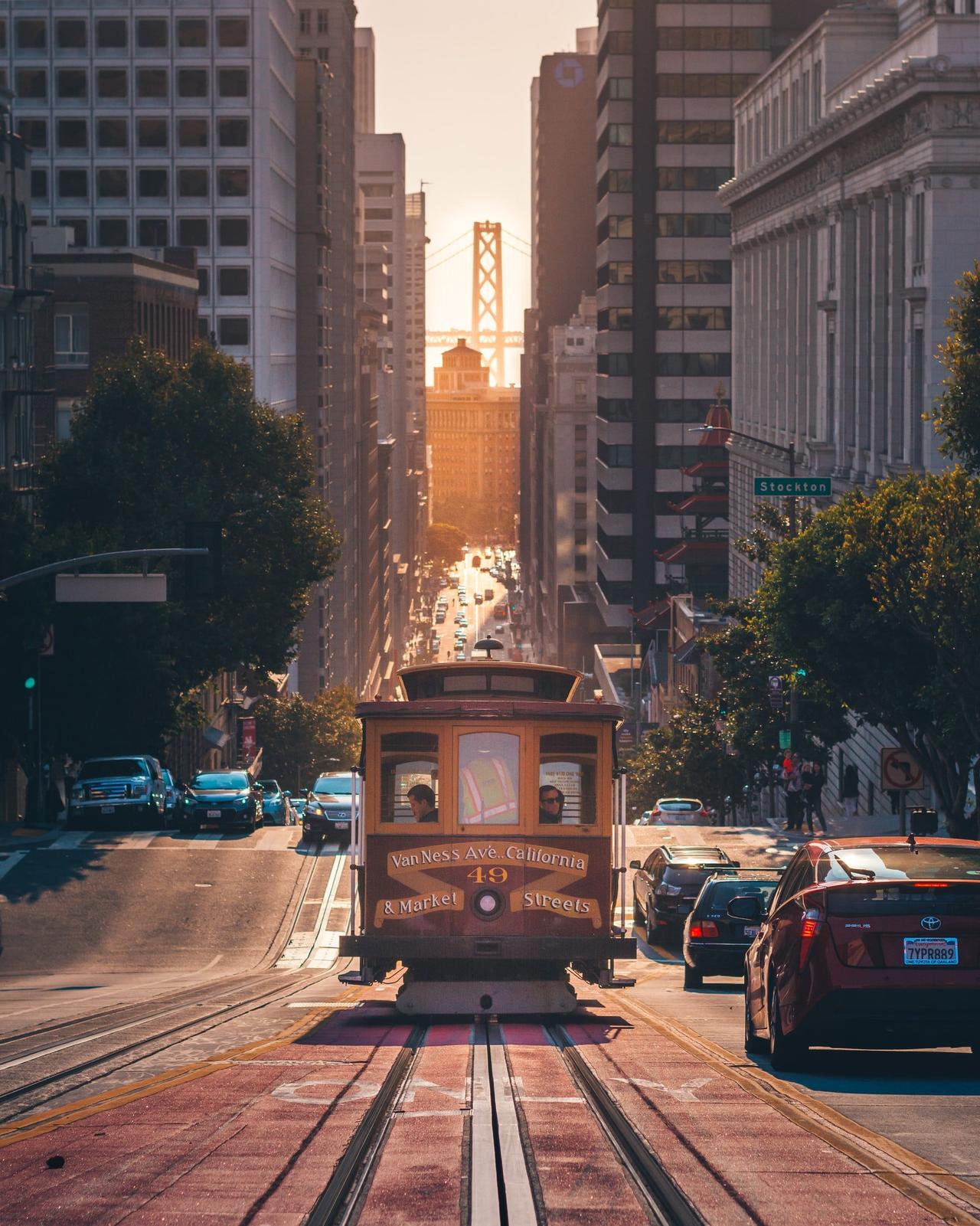 One thing quickly becomes apparent in San Francisco: there are a lot of hills. Luckily, you can easily traverse the steep streets using the iconic cable cars, so you can experience everything this city has to offer without pulling a hamstring. From an excellent dining scene to iconic sights, there's so much to explore.
31. Exploring Cloud Forest in Costa Rica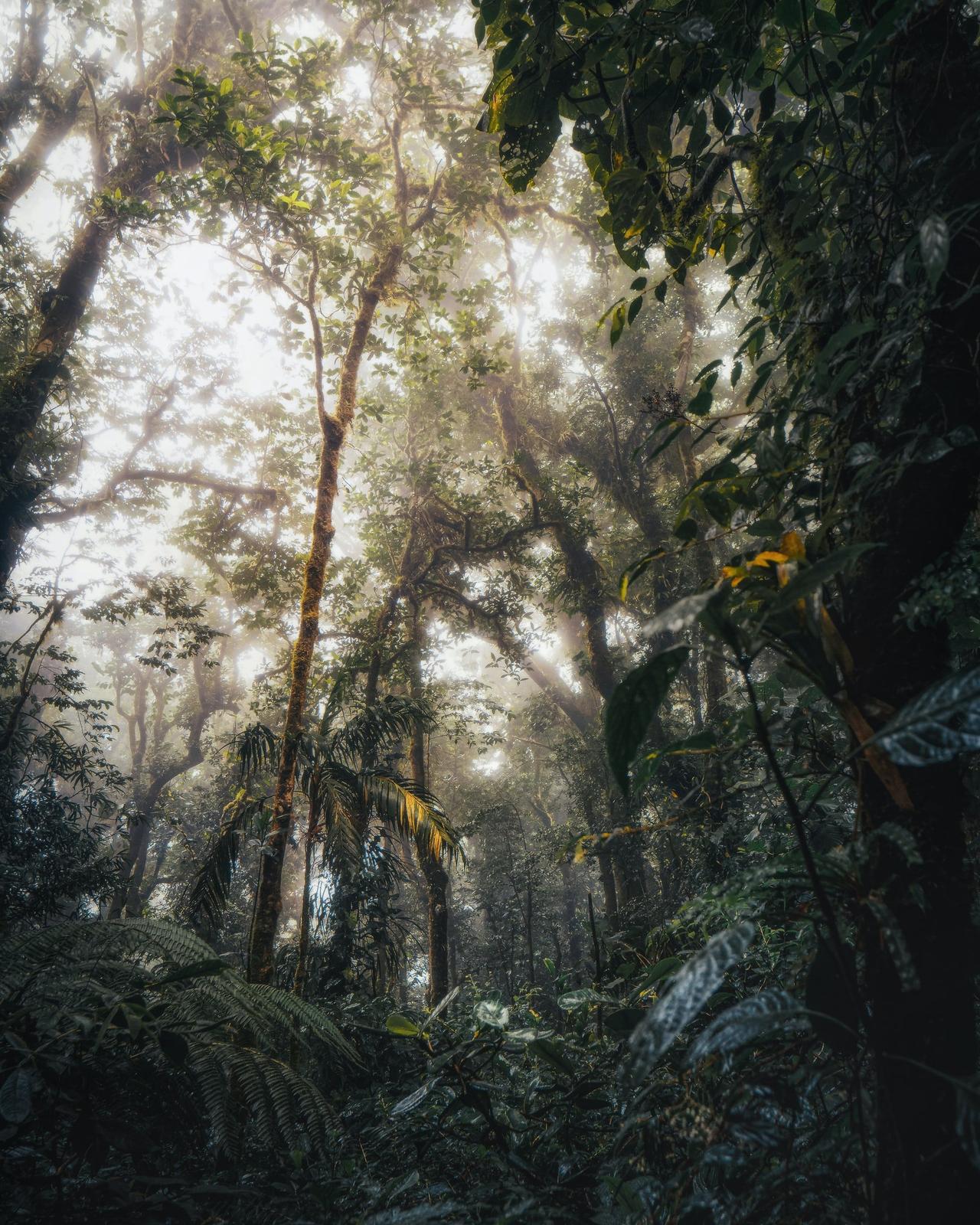 There's something incredibly romantic about making memories together that will last a lifetime - and a trip to Costa Rica's spectacular cloud forests certainly counts as unforgettable. Monteverde is the best known, and if you're wildlife lovers, you'll be in heaven, with over 100 species of mammal.
32. Adventuring in the Namib Desert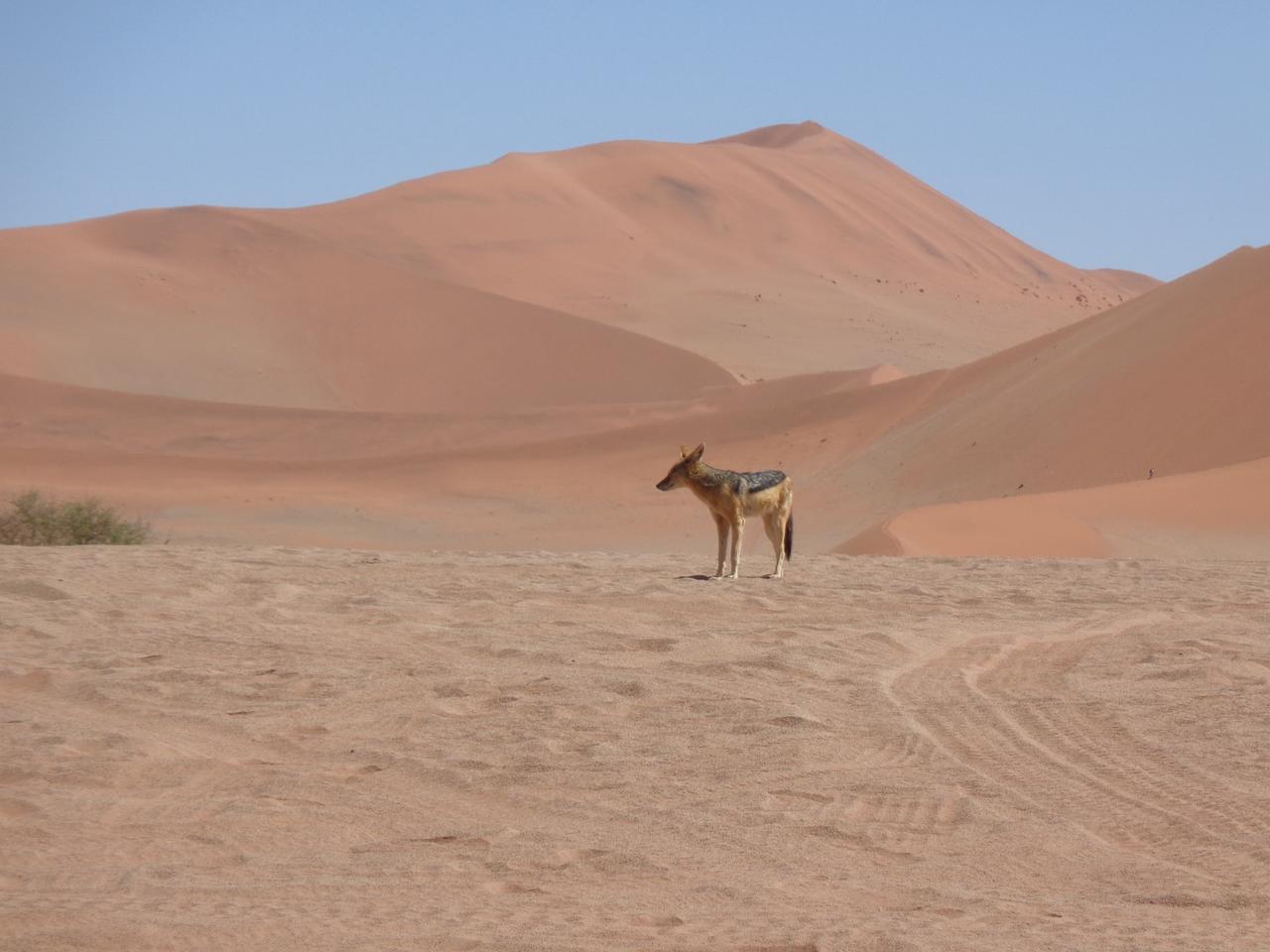 Sticking with the making-memories theme, head to Namibia to explore some of the world's most spectacular desert landscapes. As well as the stark desert scenery - including the massive dunes of Sossusvlei - you can actually go on safari in Etosha National Park.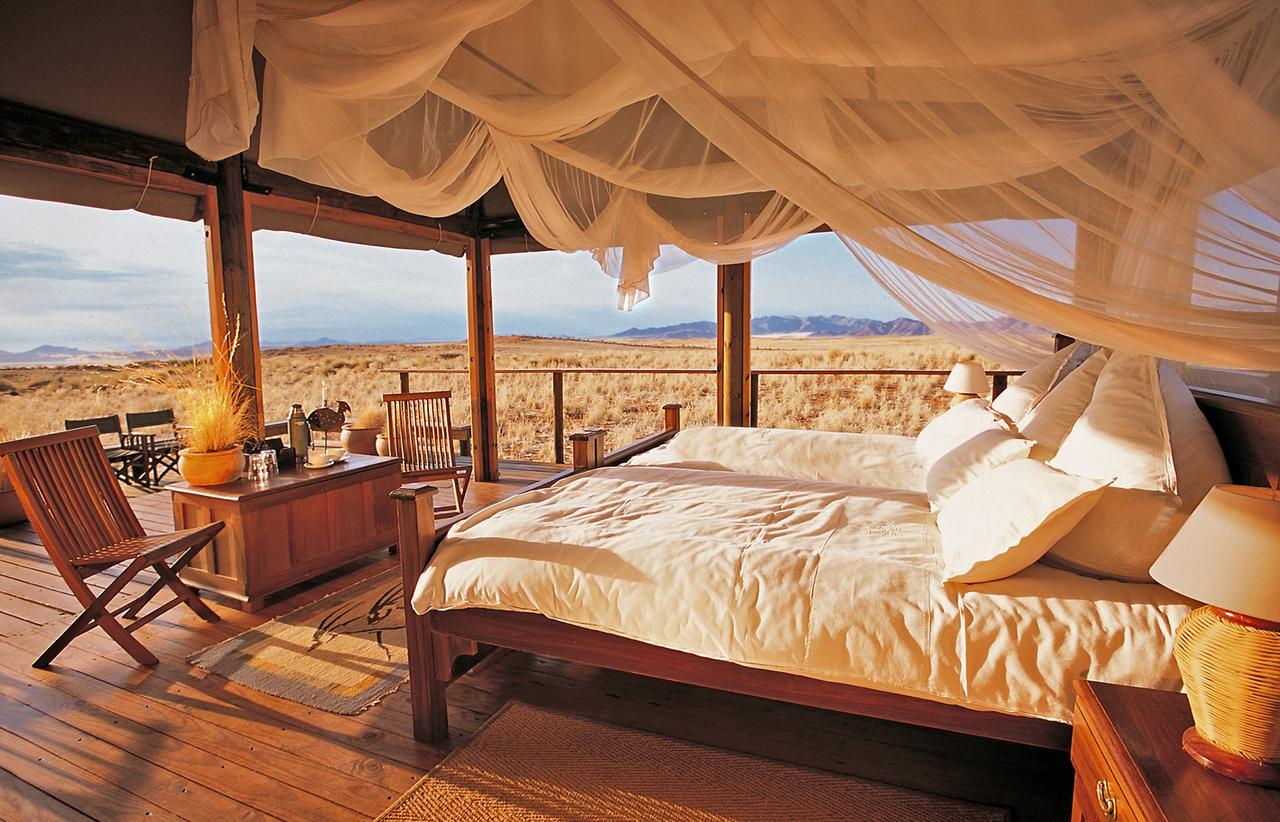 Make your base the glorious Wolwedans Dunes Lodge, where the nine chalets are designed to let you sleep in luxury under the stars.
READ MORE: The World's Best Honeymoon Destinations by Month
33. Truffle-Hunting in Bruges, Belgium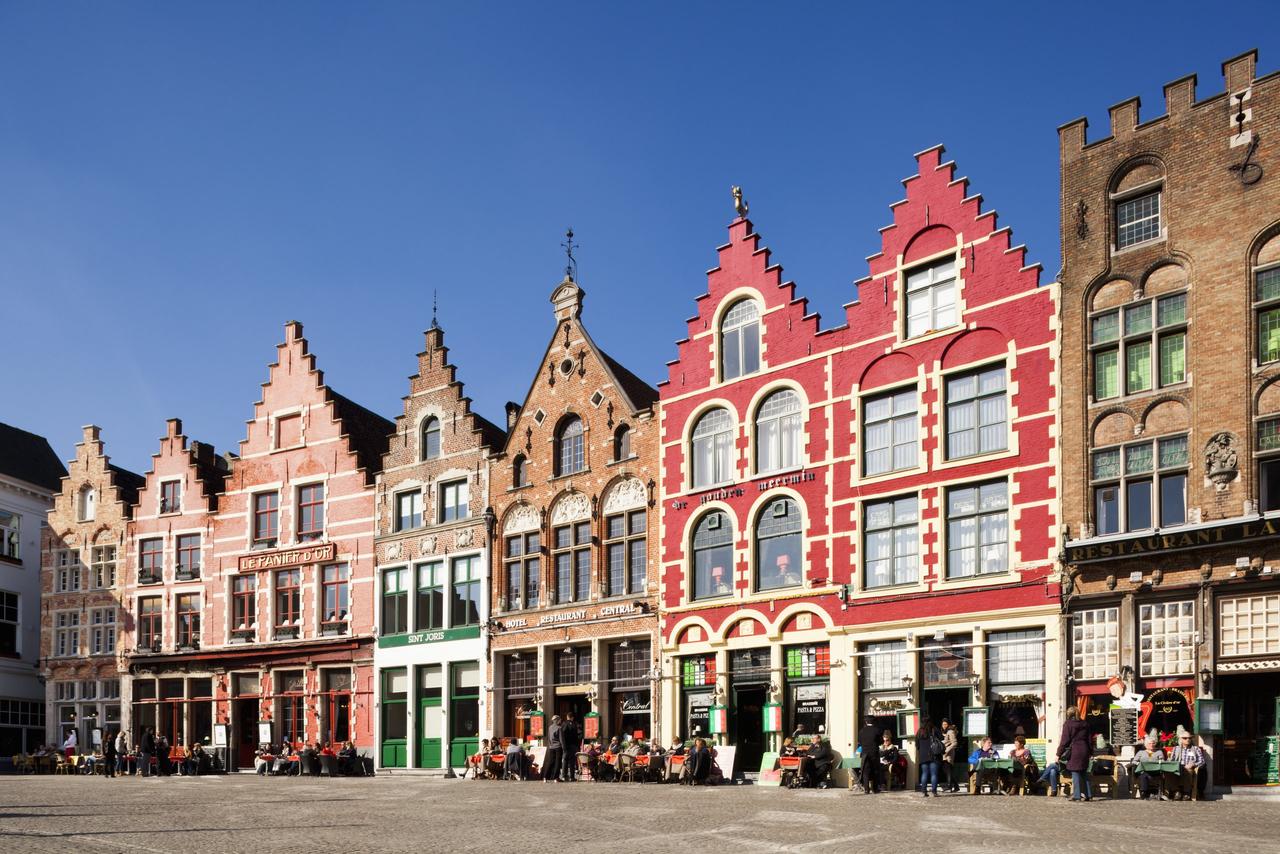 We're mainly thinking of truffles of the chocolate variety, which this bewitchingly pretty city is known for. However, you'll probably come across the fungi, too, if you book a romantic dinner in one of Brudge's many fine-dining restaurants.
34. Visiting the Taj Mahal, Agra, India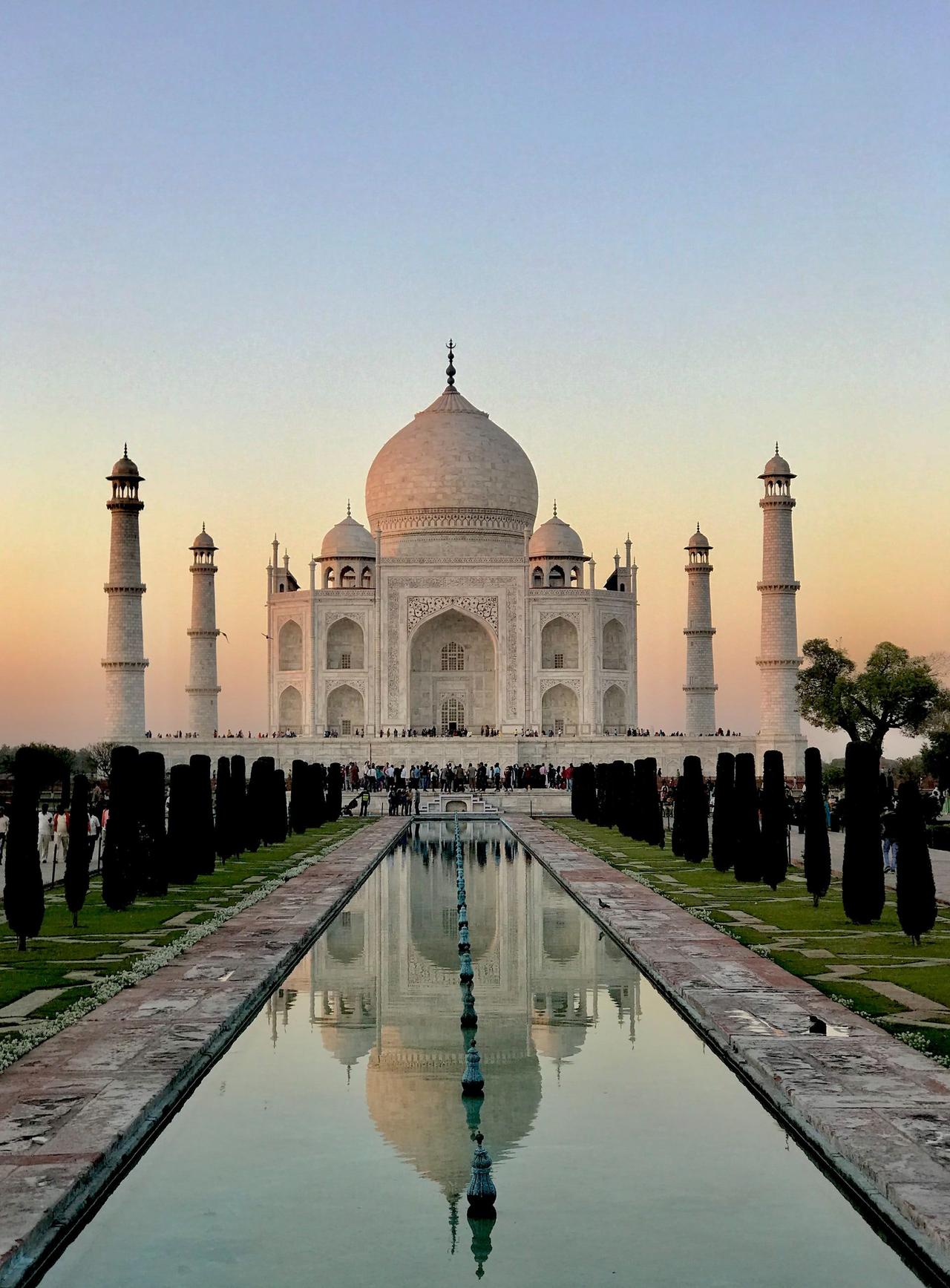 Built by a 17th-century Mughal emperor as a tomb for his wife, the Taj Mahal is widely considered to be a symbol of everlasting love - and what could be more perfect for a romantic holiday? Yes, it will be full of tourists, but the Taj Mahal is so spectacular that it's definitely worth a visit. If you have the time, make it part of a North Indian itinerary taking in Delhi and Jaipur, as an introduction to this magnificent country.
35. House-Hunting in Charleston, South Carolina, USA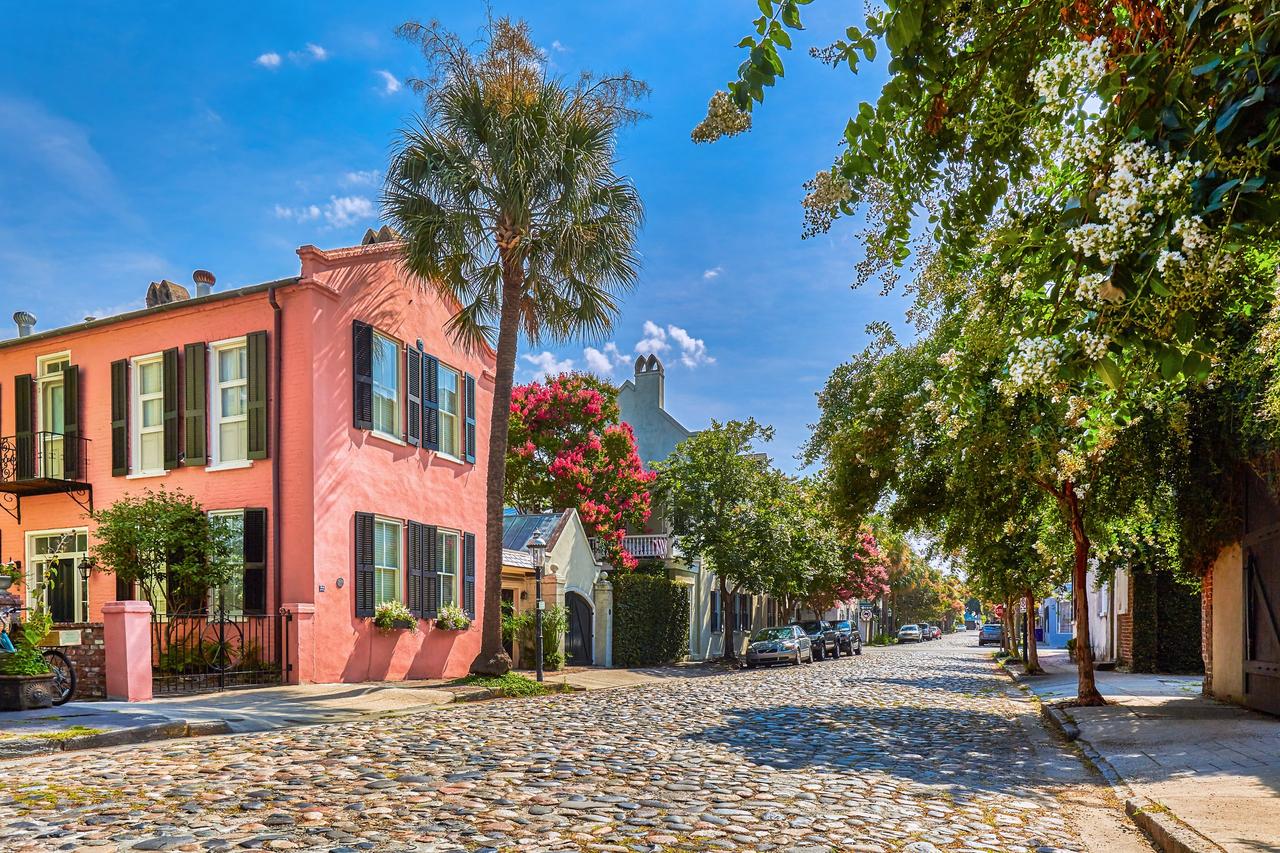 Don't worry, we're not suggesting you up sticks and move to the USA (although you may well want to after this trip). Charleston's architecture is so beautiful that it's the perfect city for a fantasy house-hunt, wandering hand in hand through charming streets and playing the 'which one will we buy when we win the lottery' game. We can't help but speculate that you'll end up pretend-purchasing one of the pastel stunners on Rainbow Row, East Bay Street. You'll find plenty of opportunities to fuel your wanderings - Charleston's known for its vibrant foodie scene which takes in everything from fine dining to street snacks.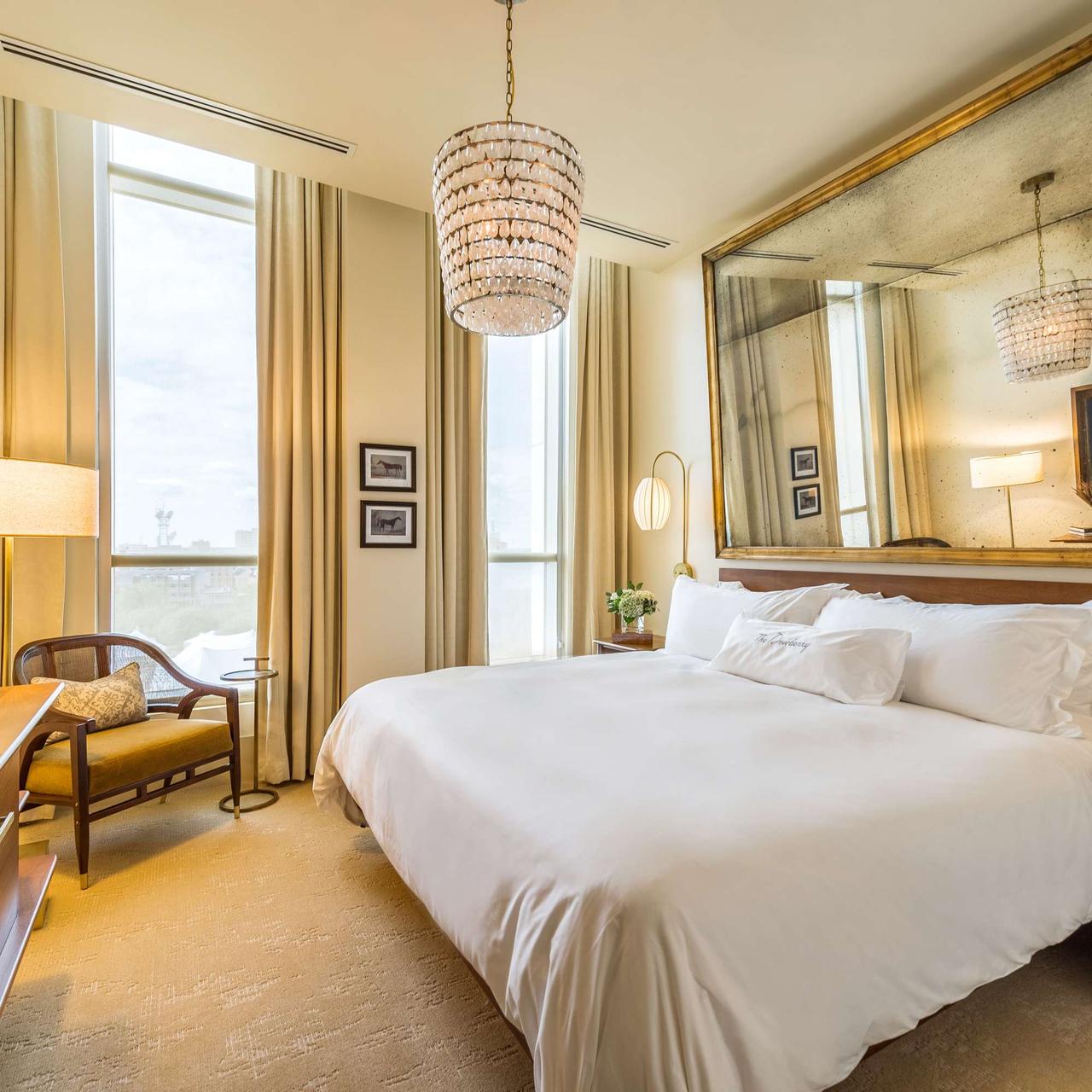 When you're done for the day, repair to The Dewberry, where the bedrooms are simply made for romance.
Once you've chosen your trip, bookmark our ultimate packing checklist to ensure you're travelling with everything you need.