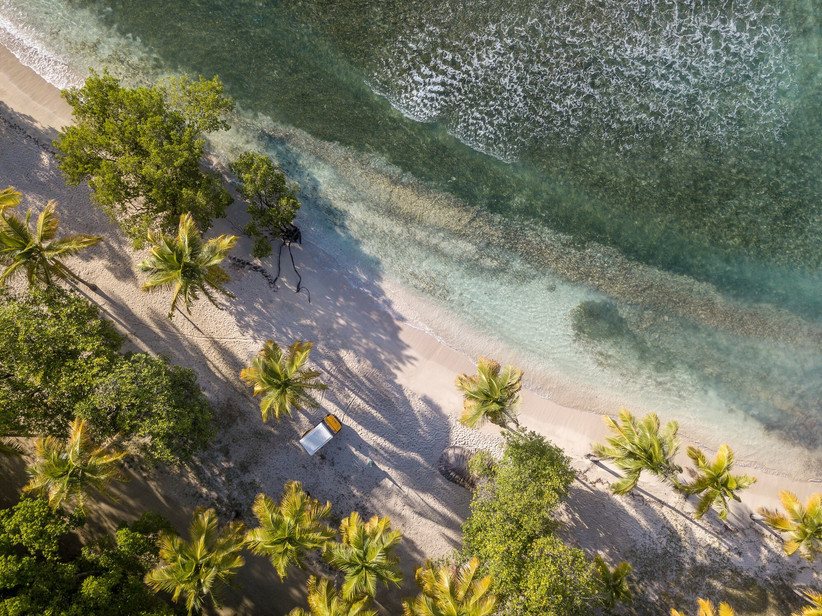 The Caribbean island of Mustique has been a favourite of the rich, famous and royal since the 1970s. But if that makes you think of over-the-top celebrity indulgence, think again - Mustique's charm lies in its laidback feel.
Yes, Mustique is super-chic, but in a low-key, relaxed way that celebrates the natural beauty of the island. Incredible beaches, plenty of privacy, and seriously good food and drink: this is a Caribbean honeymoon destination you won't easily forget.
READ MORE
Where to Go in Mustique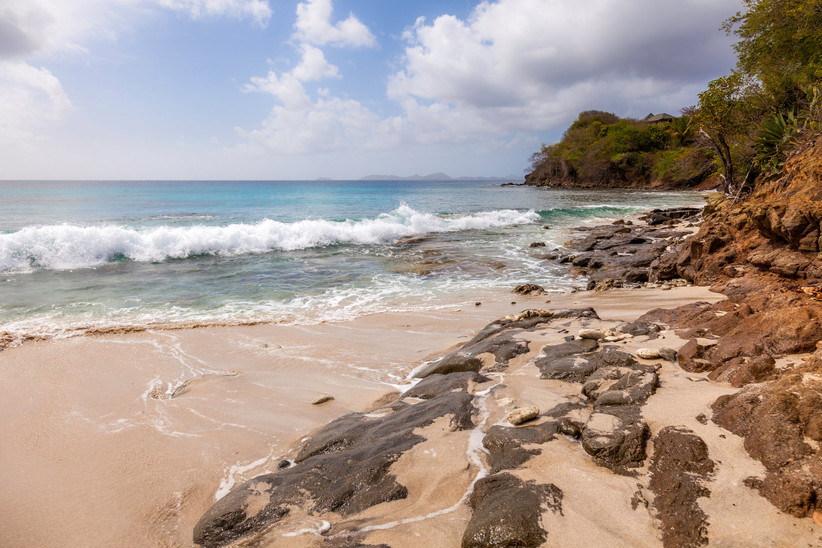 Mustique is an island that's part of the Caribbean island country of St Vincent and the Grenadines. You'll arrive on Mustique on a turboprop plane from either Saint Lucia, Barbados or Saint Vincent - as you approach, the views of the deluxe villas and pristine beaches are unforgettable. As the island is so small (one mile by three miles) it won't take long to get to wherever you are staying. The accommodation here is centred around self-catering. There is a hotel on the island, but lots of options for renting a villa.
When to Go to Mustique
The island has beautiful weather year-round. May/June to November is the rainy season, with short showers but still plenty of sunshine.
READ MORE: The World's Best Honeymoon Destinations by Month
What to See and Do on Mustique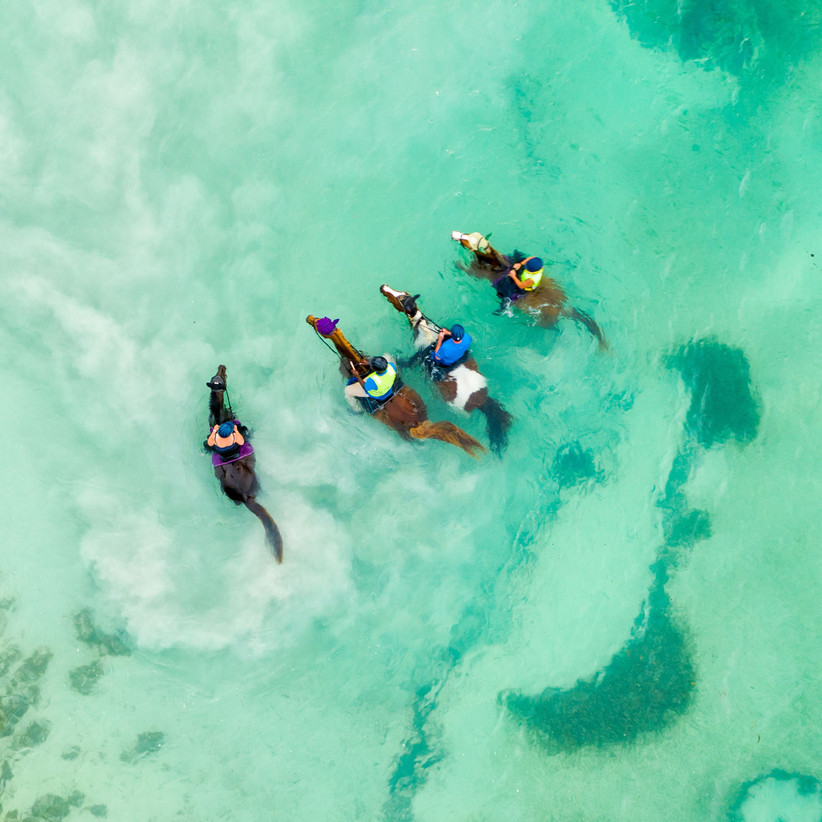 No visit to Mustique is complete without hiring a golf buggy - in keeping with the laid-back vibe, there are no cars on the island - and heading off to explore the wonderful beaches. Macaroni Beach, tucked under the villa-strewn hills, has perfect white sand, large waves and picnic tables. Pasture Bay is wild and beautiful, while Lagoon Bay to the south is calm and perfect for swimming. Snorkelling at Endeavour Bay will have your Go-Pro on overload, and if you want an extra-special memory of your trip, swim with Hawksbill turtles in the waters just outside The Pink House. If diving is on your honeymoon wish-list, then the water sports centre at the Cotton House can cater for all levels – the water has excellent visibility.
Horse riding has become very popular with visitors and residents alike. Gallop along the beaches and then cool off by riding the horses into the sea. If you'd rather be on your own two feet, the tennis club offers the best coaches – Tim Henman coaches regularly and Greg Rusedski has guest-coached in the past!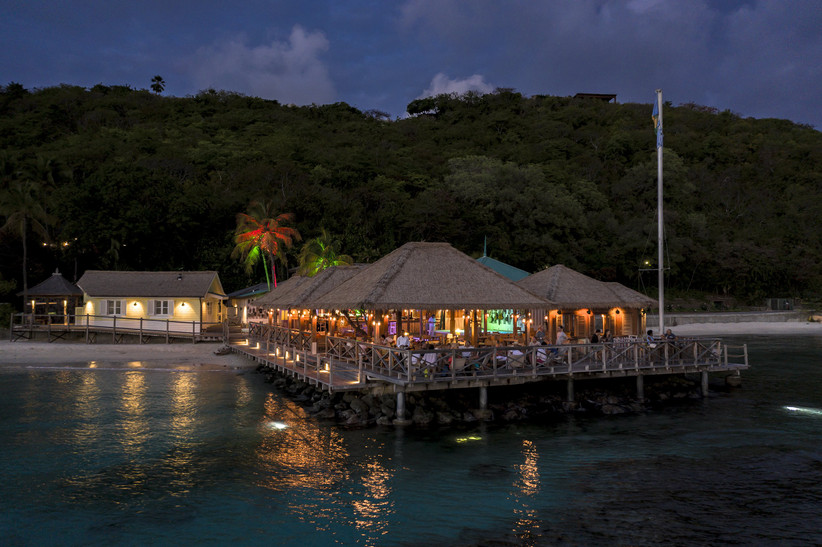 If all that activity leaves you peckish, the Sweetie Pie bakery is the foodie gem you must visit. There's a seating area outside where you can watch the world go by as you enjoy exquisite fresh pastries and coffee. For something stronger, the infamous Basil's Bar is well worth a visit (or three). From Mick Jagger to Kate Moss, this is where well-known residents and visitors come to relax. While it might be famous, prices are reasonable, the food is excellent, and their 'Jump Up' live music nights are fantastic. Make sure you buy a tee in the cute shop to prove you've been!
Getting Married on Mustique
There is no set pattern for weddings on Mustique, so couples can design their own day. There's a beautiful bamboo church that would make a wonderful ceremony spot, and then couples can take the party back to a villa or to the hotel. You only need to be a resident for one day before applying for a marriage licence.
READ MORE: The 32 Best Destination Wedding Locations in the World
Where to Stay on Mustique
The Cotton House Hotel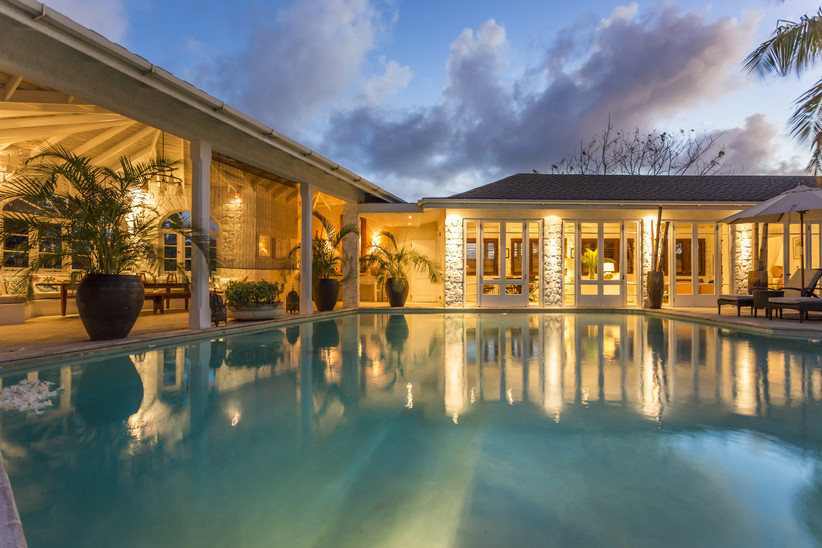 The boutique Cotton House hotel, set in 13 acres and with just 17 rooms, is the perfect honeymoon hotel. Dining in the Veranda restaurant with views of the sea is exceptional, and on Tuesday nights residents from all over the island gather for their famous cocktail night. Rum tasting is also not to be missed – you'll work your way through various local rums, making your own bespoke rum cocktail at the end. The Beach Cafe is ideal for casual dining right on the beach, or the hotel can arrange dinner in their 'Secret Garden' or private picnics on the beach. Rooms, suites and cottages are beautiful, some with private pools and verandas. There's also a large hotel pool and a fabulous spa.
Lavender Hill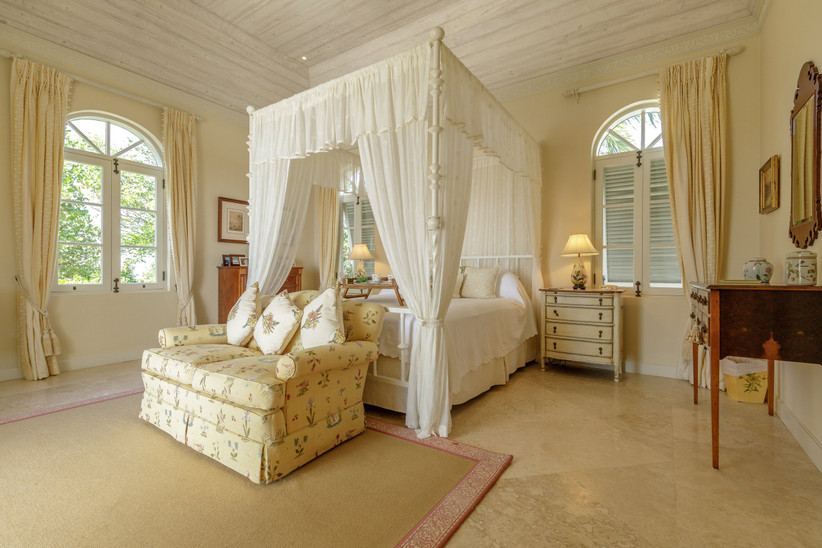 The two-bed Lavender Hill will make you never want to go back to real life. With views of the both Atlantic and the Caribbean seas, this exquisite villa has its own terrace, pool, staff, and yoga studio! It's very secluded, so just the thing for an intimate honeymoon.
Paraiba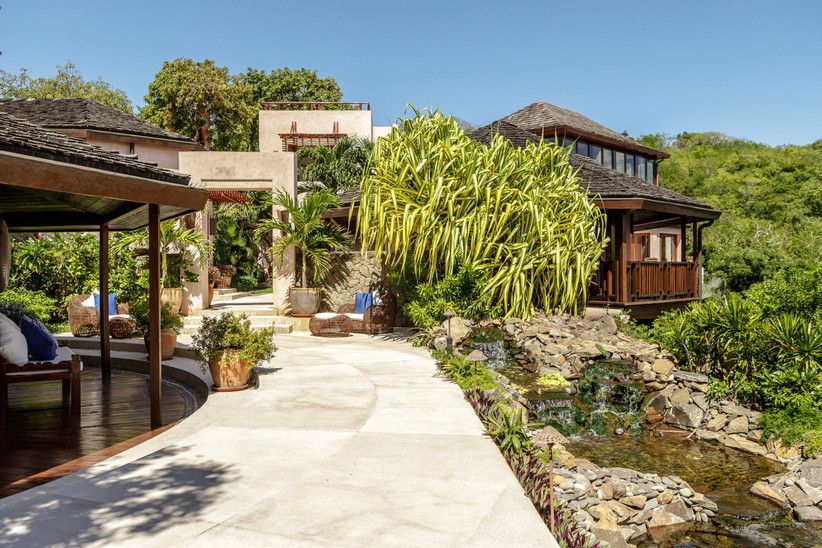 On the southern end of Mustique sits the incredible Paraiba. With seven suites, two pools, tennis court, two dining rooms, gym, entertainment, massage and yoga rooms, it's safe to say you won't need to leave the villa! Perfect for a destination wedding ­– your guests could all stay and continue the celebrations in the sunshine.
Palm Beach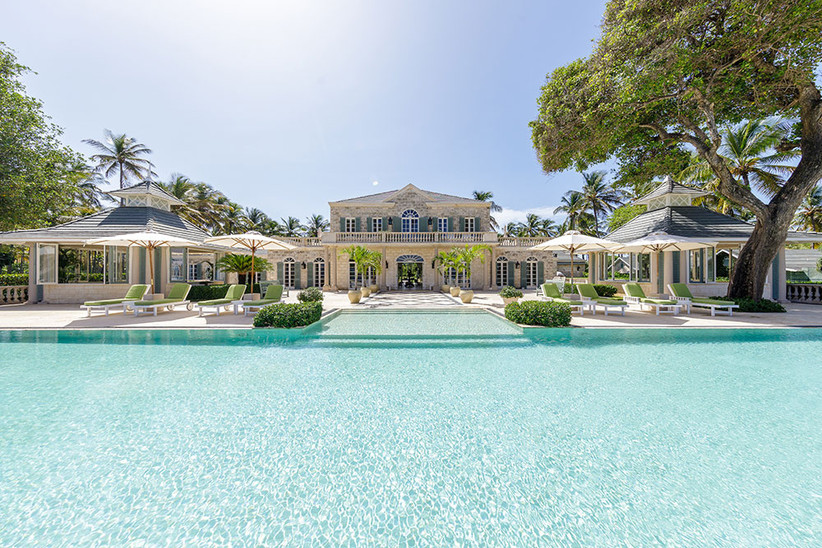 If you dream of saying 'I do' under palm trees with waves lapping the beach, this could be your ultimate wedding location. Set on six acres, Palm Beach is utterly dramatic and seriously luxurious. The Palladian-style villa, with nine bedrooms, two poolside cottages, huge verandas and even a library, would give you lots of options for your wedding drinks, breakfast and party.
How to Get to Mustique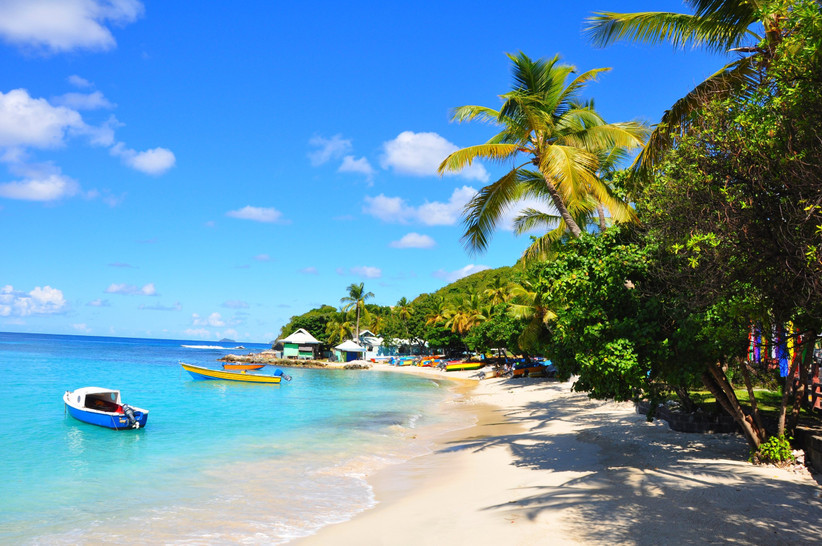 There are no direct flights to Mustique from the UK, so you'll to fly to Saint Lucia, Barbados or Saint Vincent and then catch a chartered plane. Flights to Saint Lucia take around 9 hours and then it's just 25 minutes to Mustique.
READ MORE: 15 Long-Haul Flight Accessories for Your Honeymoon
Entry Requirements For Mustique
British passport holders don't need a visa to visit Mustique. On entry, you'll get a specific time period to stay. If you wish to stay longer, you must apply and pay for an extensionthrough the Saint Vincent Immigration Department. For up-to-date information, check with the Foreign Office.
In the mood for more sun-soaked romance? Get to know other islands from Jamaica to Saint Lucia with our complete guide to a honeymoon in the Caribbean.