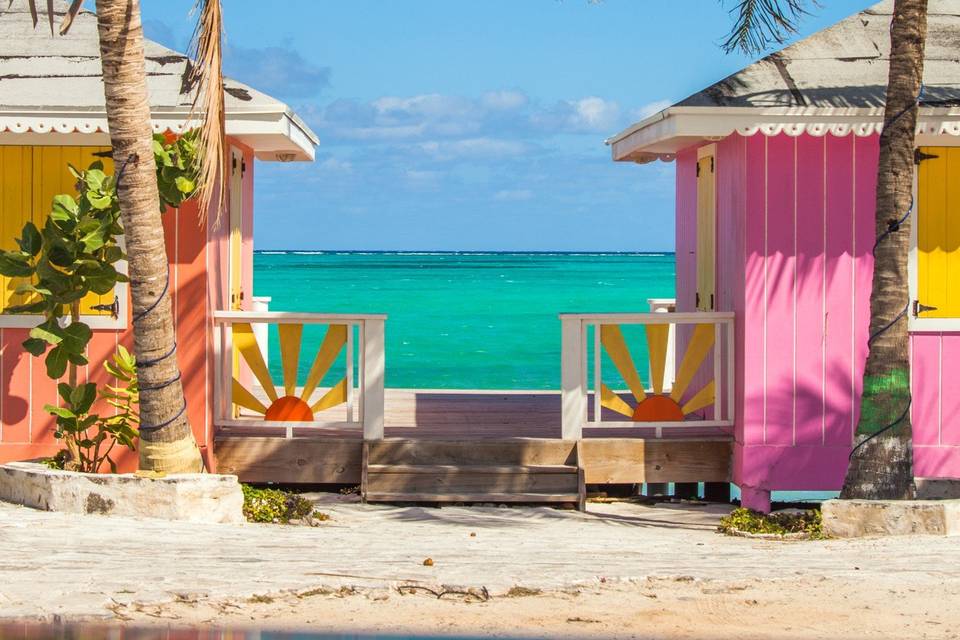 Image: Matt Anderson Photography/Getty
With shimmering turquoise seas and palm-fringed white sand beaches, the Caribbean is a picture-perfect honeymoon destination. Each island has its own history and atmosphere, which means there's somewhere to suit every couple, whatever your honeymoon dreams.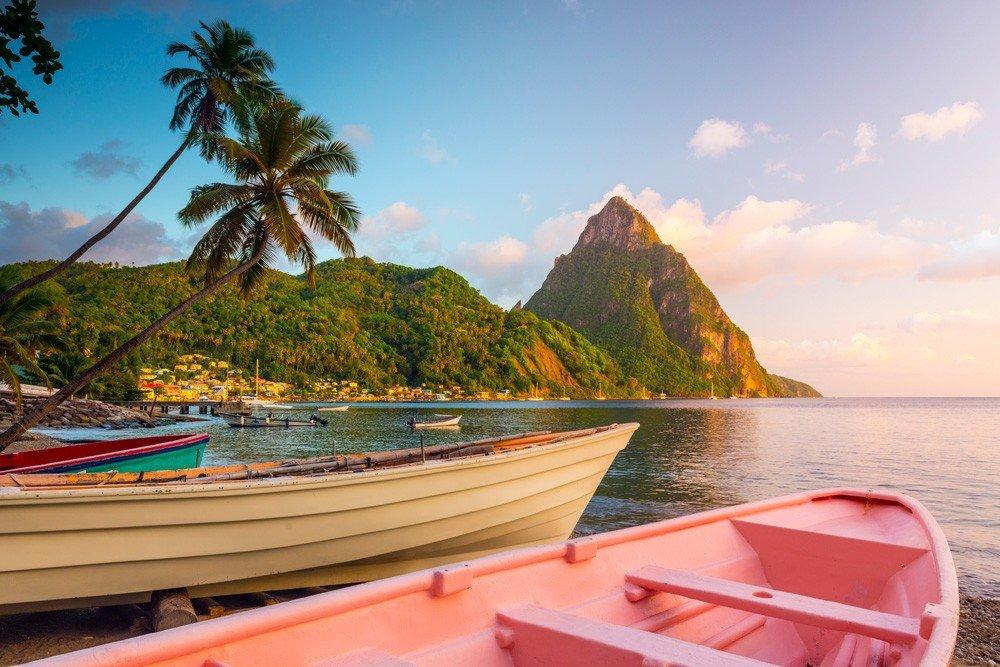 Image: Alan Copson/Getty
What you're guaranteed wherever you go is warm hospitality, a laid-back vibe, reggae beats and great rum punch – can you ask for more than that? From vibrant Jamaica to the tiny Bonaire; from relaxing spas to rugged hikes up mountain peaks; from dancing till dawn to early morning dives, you'll find just about everything on offer on one of the Caribbean islands.
Where to Go in the Caribbean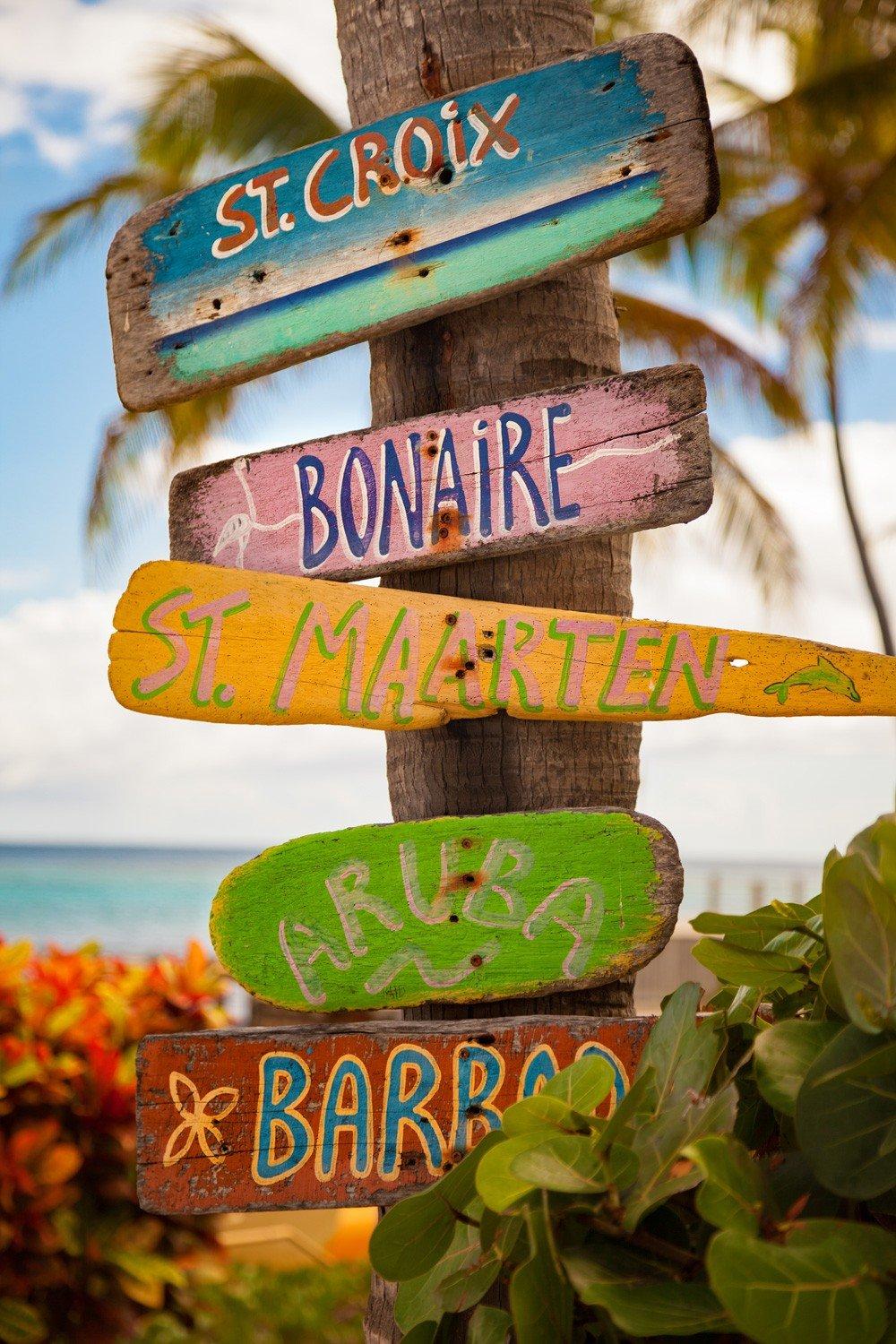 Image: iStock/Getty
The Caribbean is a broad term for the area covered by the Caribbean sea, bordered by Florida in the north down to the coast of South America. When it comes to a Caribbean honeymoon, you'll most likely be choosing from one of the main islands of the West Indies, including Saint Lucia, Antigua, Bahamas, Jamaica, Grenada, the Dominican Republic and Barbados. You can also find some hidden gems in the Caribbean, such as enchanting Curacao, a divers' paradise.
To help you decide the best Caribbean island for you, here's a little of what to expect from the most popular.
Barbados
Barbados is the birthplace of rum, and you'll find an island full of history, culture and irresistible nightlife. The towns and villages have their own individual atmospheres - don't miss a trip to the bustling capital of Bridgetown or the fishing village of Oistins, where there's a legendary Friday Night Fish Fry.
But Barbados is known for its natural beauty, too. Expect spectacular scenery, glorious beaches and outdoor adventures aplenty.
Barbados is also home to some wonderful resorts, including Sandals Barbados and Sandals Royal Barbados.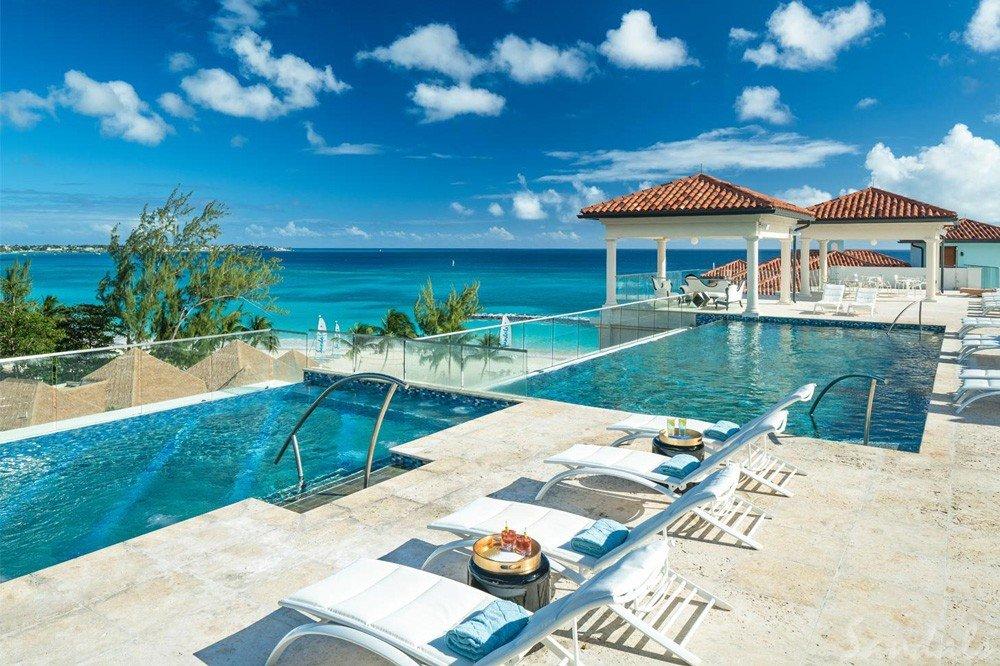 Image: Sandals Royal Barbados
Jamaica
Easy to reach and offering fantastic all-inclusive deals, Jamaica is a popular destination with honeymooners. Go here for beautiful beaches, authentic jerk cooking and a breathtaking hike up Blue Mountain Peak - plus some rather special resorts, including 6 gorgeous beach-set options from Sandals.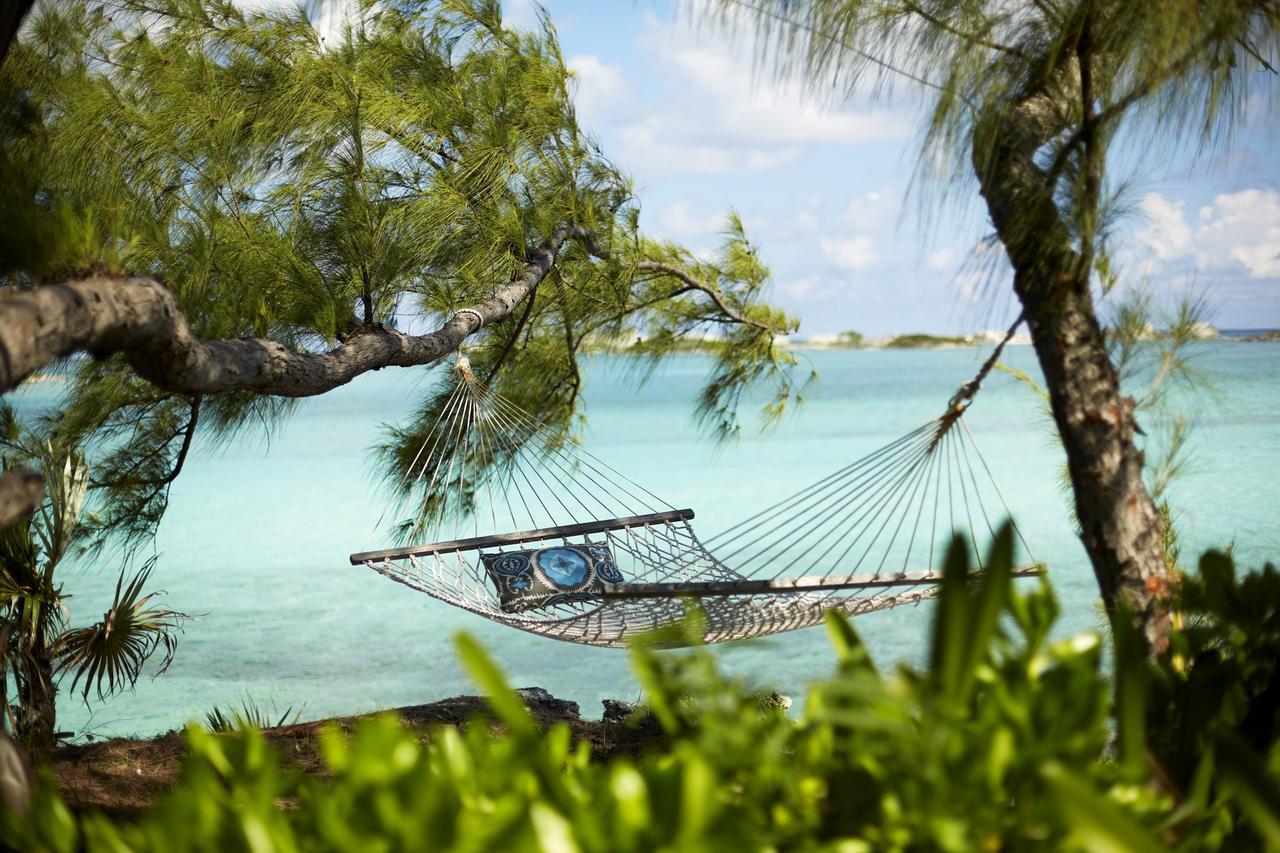 Image: Sandals Royal Caribbean
The Bahamas
Actually made up of more than 700 islands, the Bahamas are a playground for island-hoppers, partiers and watersports-lovers. Head to Nassau and Paradise Island for fascinating pirate history, and the Exumas for ultra-exclusive hotels, including Sandals Emerald Bay, as well as unique outdoor experiences - including swimming with pigs!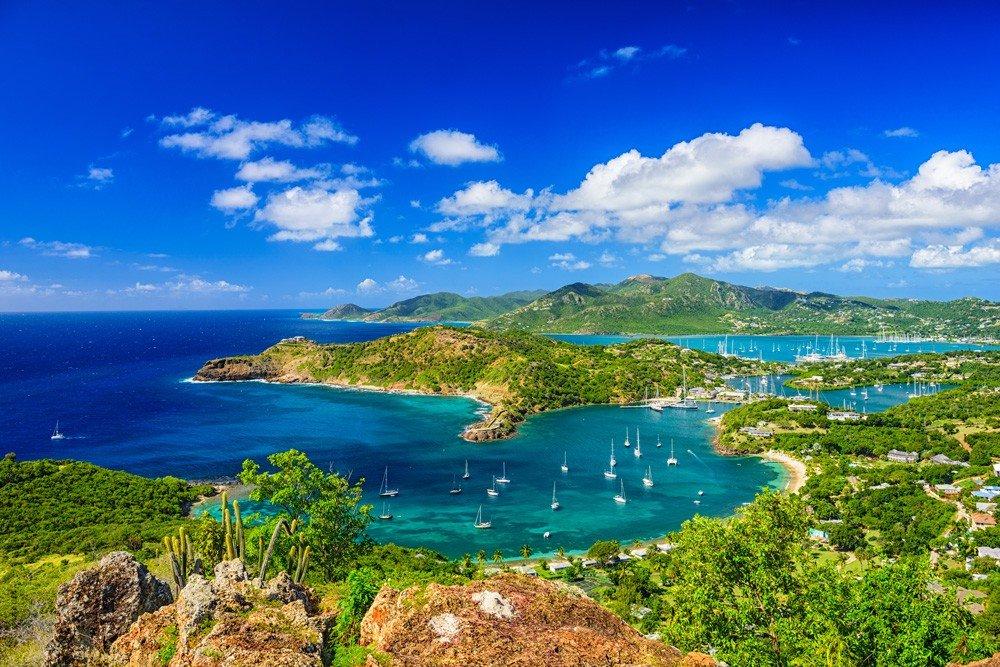 Image: iStock/Getty
Turks & Caicos
If you're looking for tranquillity, check out these serene islands. Famed for the surrounding crystal-clear waters, they boast some of the world's most spectacular diving spots, as well as relaxed seaside bars and your pick of deserted beaches. You might even spot the annual migration of thousands of humpback whales.
Antigua & Barbuda
Visit both of these sister islands: Barbuda, with natural pink sand beaches, and the larger Antigua, covered in small bays lapped by azure seas. Head to Antigua's English Harbour for colonial heritage architecture and Shirley Heights Lookout's legendary Sunday Barbecue parties. Dickenson Bay is Antigua's most-loved beach, and that's where you'll find Sandals Grande Antigua Resort & Spa.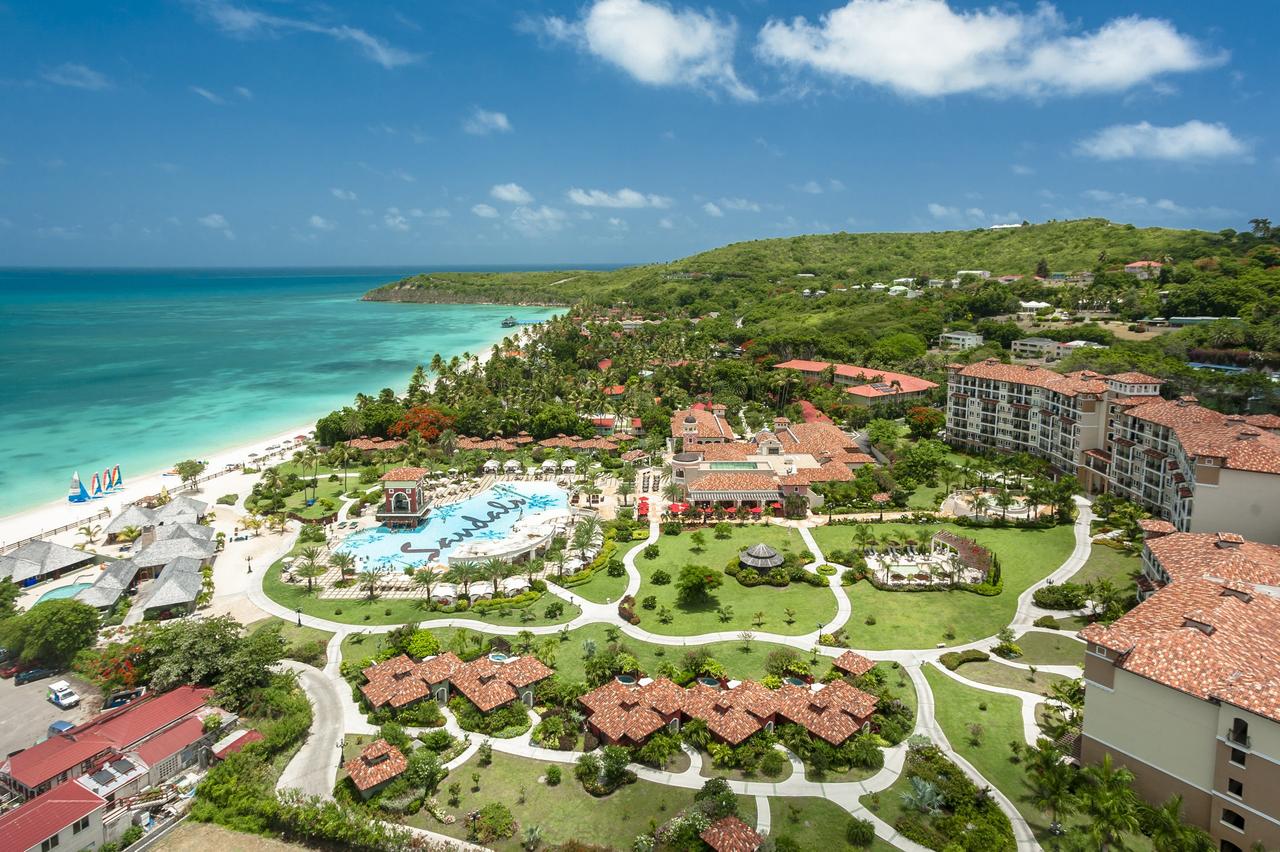 Image: Sandals Grande Antigua
Saint Lucia
Lush, jungle-draped hills and enamel blue shores make this a number one spot for luxury-seeking honeymooners. Go for relaxing resorts, stunning sailing and the impossibly picturesque backdrop of the Pitons. If you're looking for an adults-only retreat, there are three idyllic Sandals resorts: Sandals Grande St. Lucian, Sandals Regency La Toc and Sandals Halcyon Beach.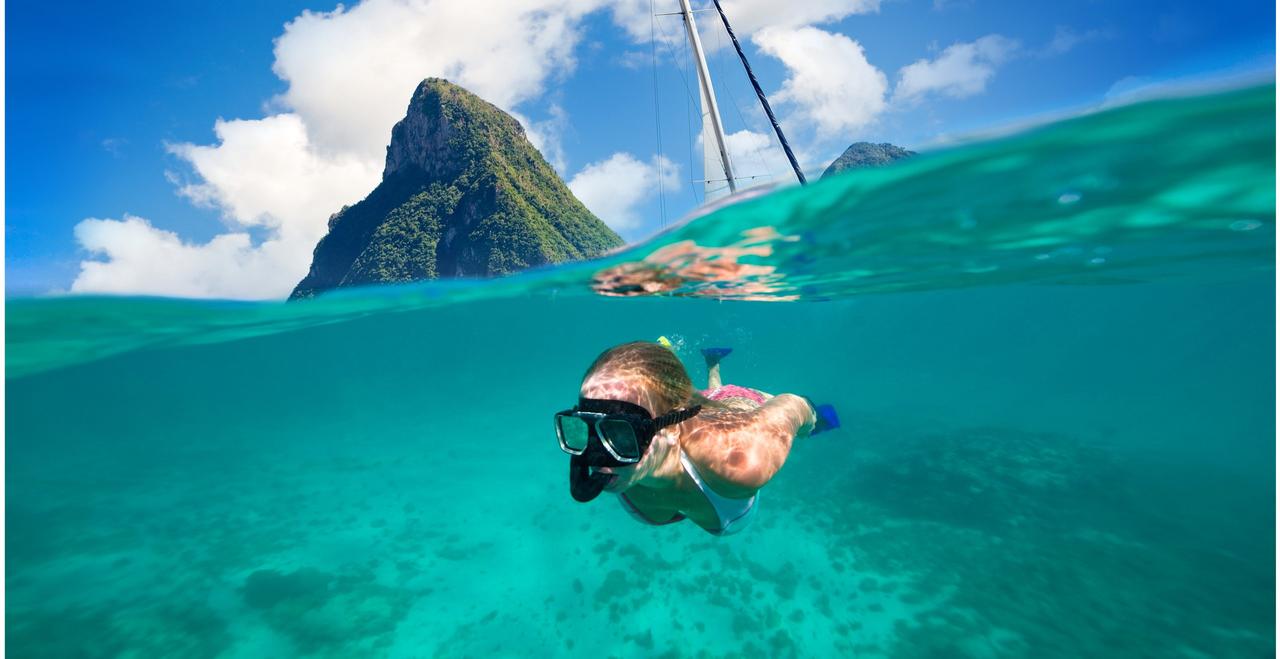 Image: Sandals Resorts
Cuba
A time-capsule island, bursting with colour and colonial curiosities. Coastal resorts offer fantastic beaches and mojitos on tap but it's the cities you'll not want to miss. Down cobbled streets and off grand squares, you'll find Havana fizzing with culture, nightlife, live music and salsa clubs.
Grenada
Very few islands boast their own underwater sculpture park like Grenada does. Known as the Spice Island, the scent of nutmeg hangs in the air, friendly locals wave good morning and your days are whiled away on beaches or wandering colourful towns on this low-key island. This is where you'll find Sandals Grenada, set on the exclusive Pink Gin Beach.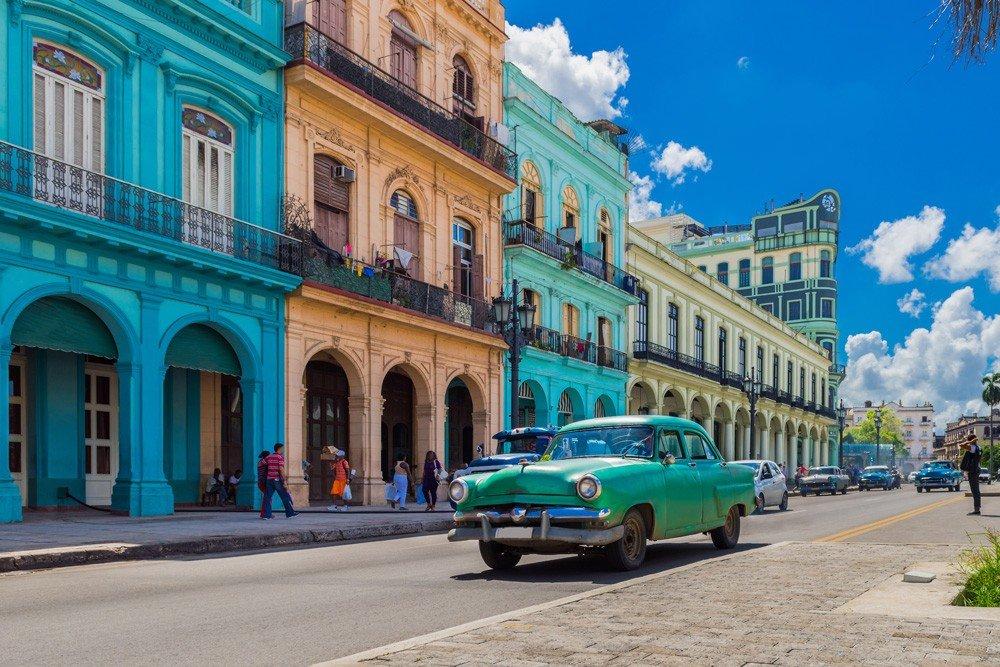 Image: iStock/Getty
British Virgin Islands
Hop on a yacht and tack and gybe your way around these 50+ idyllic isles. You'll find billionaires and old school sailors alike sharing a punch at the friendly watering holes along the white sand beaches of Virgin Gorda and Jost Van Dyke – everyone here is on island time.
ABC Islands
Aruba, Bonaire and Curaçao: these three Dutch islands all have their own character. Aruba is the most touristy, with plenty of all-inclusives and cruise ship stopovers, but the beaches more than make up for it. Tiny Bonaire is a diver's paradise, rich with sea turtles and exotic fish on pristine coral reefs. Curaçao feels like discovering a little bit of Europe – delightful candy-coloured Dutch colonial houses border the port at Willemstad, with dramatic coast all around. Sandals Curaçao will open there in 2021.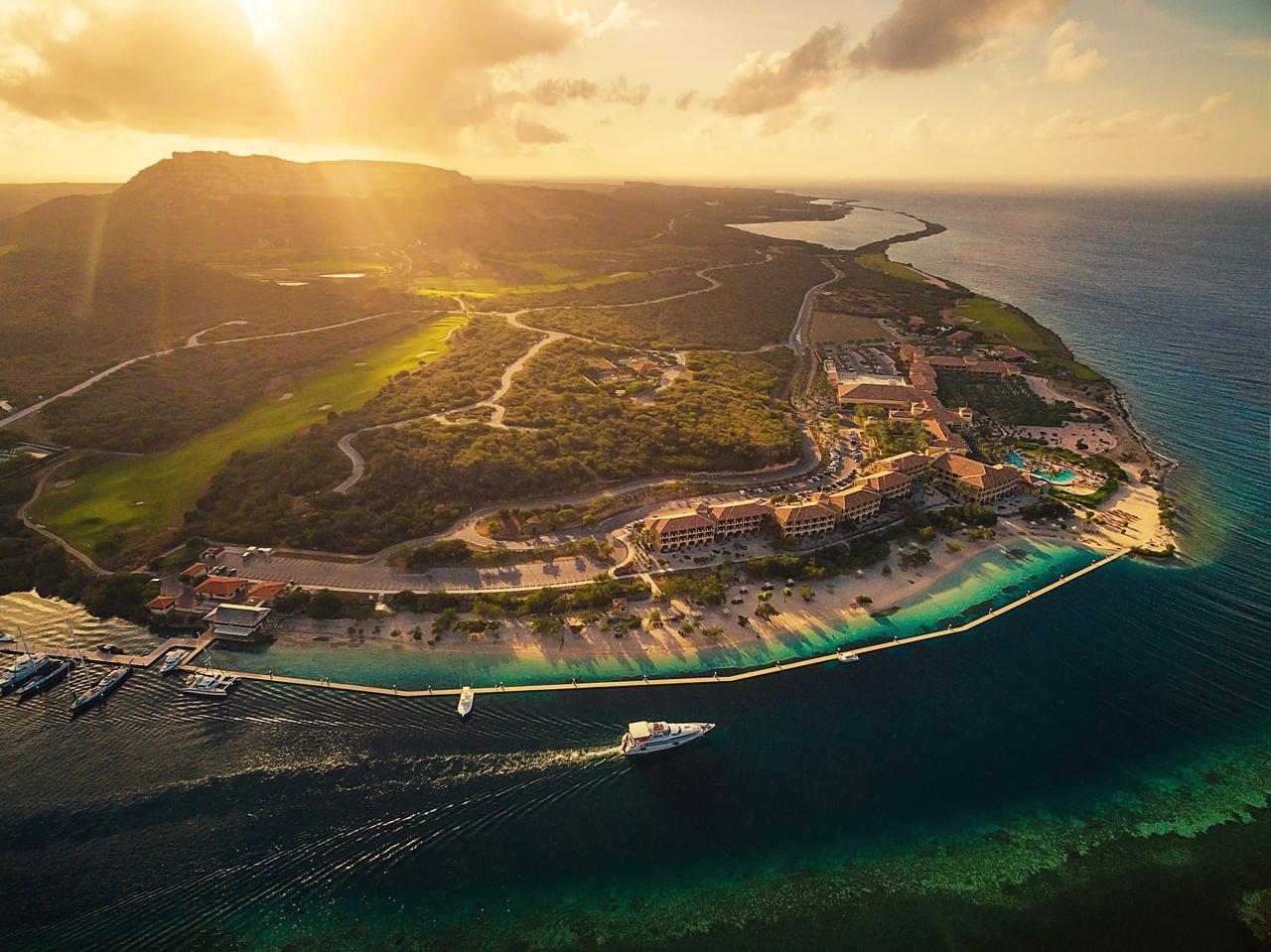 Image: Sandals Curaçao
Dominican Republic
If you like a resort holiday where everything is taken care of, the Dominican Republic is your place. But just beyond the picture-perfect beaches and bars, this diverse country also offers rainforests, mountains, mangrove lagoons, colonial towns, quiet fishing villages and more.
St Barts
The rich and famous descend on this sun-kissed island every winter for its legendary parties. If you want a taste of the high life, with postcard-worthy beaches and marinas at every turn, St Barts will not disappoint. Expect French-inspired fine-dining food and designer boutiques worthy of the celebrity clientele.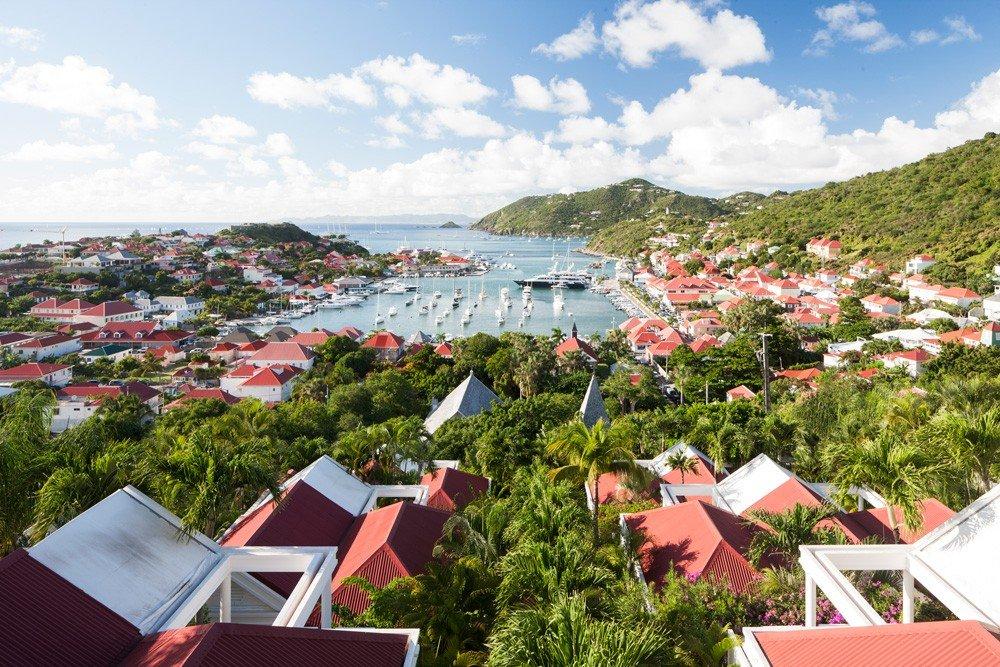 Image: Andrew Rowat/The Image Bank/Getty
Trinidad and Tobago
Pulsing Trinidad and peaceful Tobago are neighbouring islands, best explored in combination. Get the vibrant nightlife, amazing Carnival and buzzing towns on Trinidad before hopping over to Tobago for waterfall swimming, world-class diving, hiking and sunbathing.
Cayman Islands
Composed of three islands – Grand Cayman, Little Cayman and Cayman Brac – the Caymans are a chill-out favourite. And rightly so: there are stringrays to swim with, beautiful all-inclusive resorts on Seven Mile Beach, and cosmopolitan towns with excellent shopping. Have fun exploring the glamour of Grand Cayman, before really getting away from it all on Little Cayman and Cayman Brac.
When to Go to the Caribbean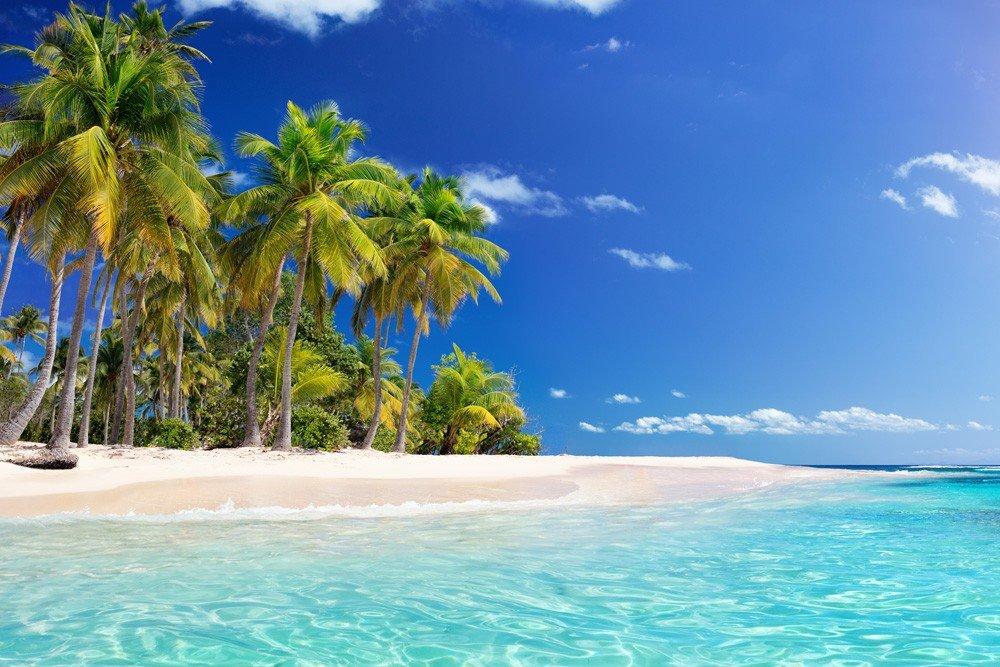 Image: iStock/Getty
Temperatures never really drop below 24 degrees year round in the Caribbean, so if you're outside the path of the typical hurricane season – like the ABC islands or Trinidad and Tobago in the South – you can visit year-round.
If you want to avoid a soggy honeymoon elsewhere in the Caribbean, the best time to visit is December to April, when it's drier, less humid but still gloriously warm. Hurricanes are possible from July to October so avoid if possible.
What to See in the Caribbean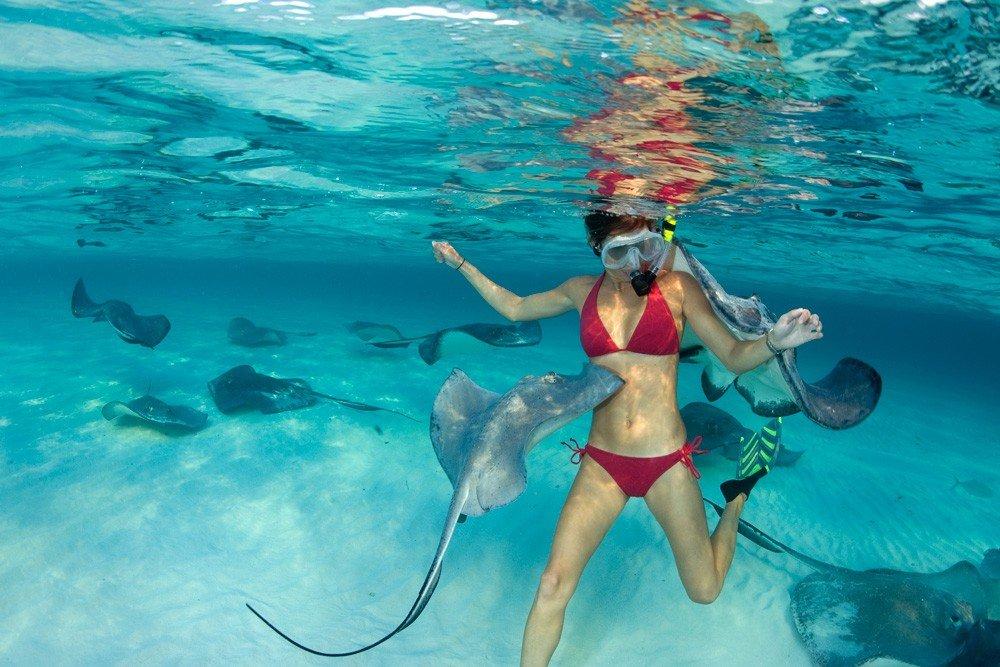 Image: Stephen Frink/The Image Bank/Getty
It's hard to narrow down a Caribbean bucket list due to the plethora of activities on each island.
If you're looking for special experiences in nature, spend a day exploring the spectacular Dunn's River Falls in Jamaica, snorkelling on the sandbars of Stingray City in the Grand Caymans, and swim with pigs on the uninhabited island of Big Major Cay in the Exumas. Hike Gros Piton or zip-line through the rainforest on Saint Lucia, or go early-morning horse riding along the beach.
As welll as the ever-popular snorkelling and scuba diving, water-lovers can night dive during a full moon on Curaçao or learn to sail on the British Virgin Islands.
Want to make the most of your honeymoon without the stress of organising a complicated itinerary? Check out Island Routes, Sandals Resorts' local adventure tour partner, who arrange unforgettable experiences across the Caribbean.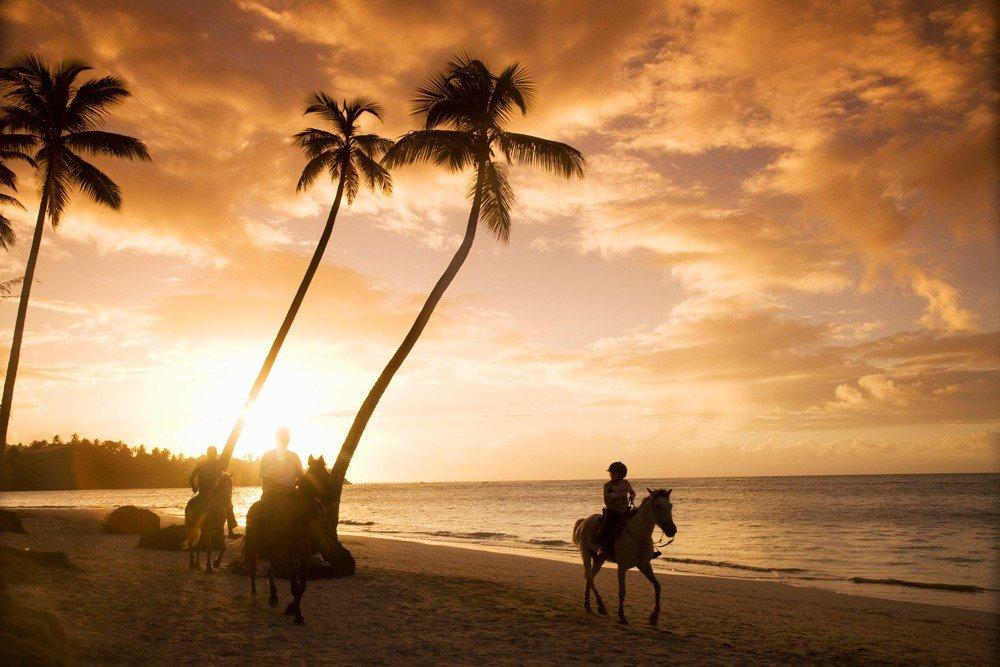 Image: Angello Cavalli/Robert Harding/Getty
For gastronomy lovers, we mentioned Oistins' Fish Fry with traditional sides like macaroni pie and grilled plantain in Barbados, and Jamaica for unbeatable jerk. Try a beach BBQ on Sandy Island off Anguilla for seriously fresh fish or seek contemporary French-Creole cooking on tiny St Martin. You won't be able to resist the scent from The Grenada Chocolate Company either.
To wash it all down, don't miss Mount Gay Rum Visitor Centre in Barbados – the oldest rum distillery in the world – and the coffee estates on Jamaica's Blue Mountains. Soggy Dollar Bar on Jost Van Dyke in the BVIs, reached only by swimming, lives up to its legendary reputation.
Where to Stay in the Caribbean
Budget Hotels
Villa Serena, Dominican Republic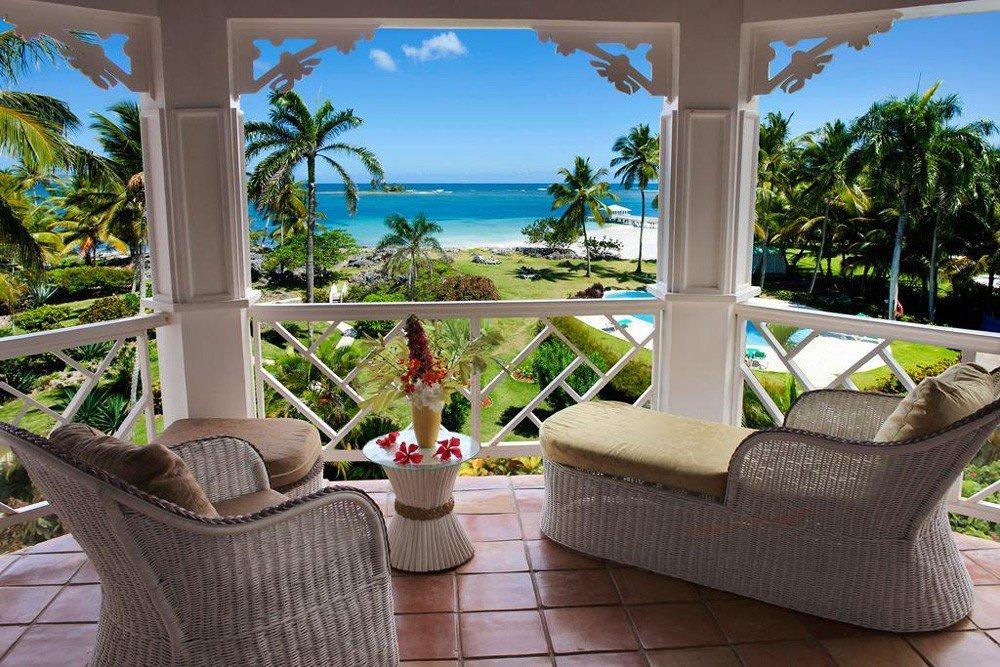 A charming hotel set on the beautiful Playa Rincon. If you're staying for a honeymoon, you get their four-poster suite, a bottle of bubbles upon arrival and breakfast in bed served to you.
Grenadine House, St Vincent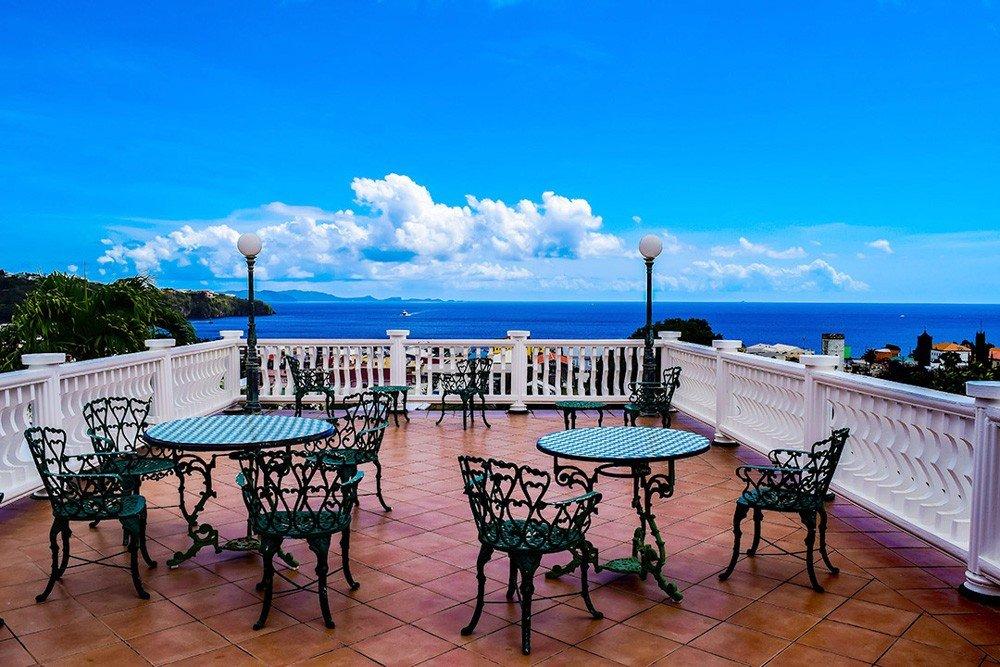 Discover the best of Creole cooking at this lovely 18-bedroom hotel overlooking the bay and island of Bequia – ideal for a romantic day trip.
Mid-Range Hotels
Olive Boutique Hotel, Puerto Rico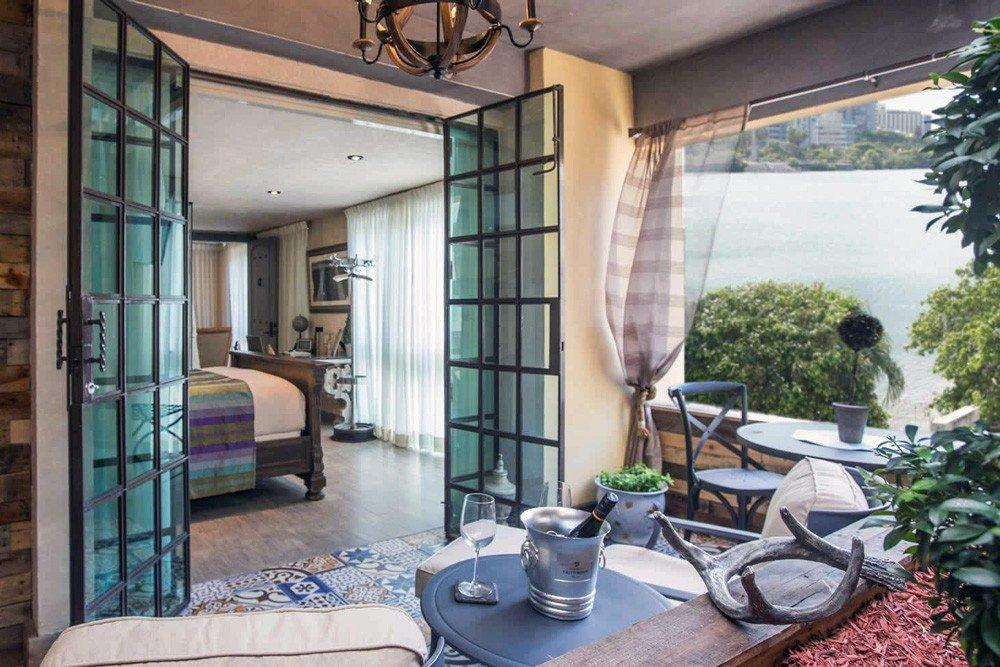 Part of the Small Luxury Hotels of the World group, there's little better than watching sunset from the rooftop bar at this cool hidden gem.
Belle Mont Farm, St Kitts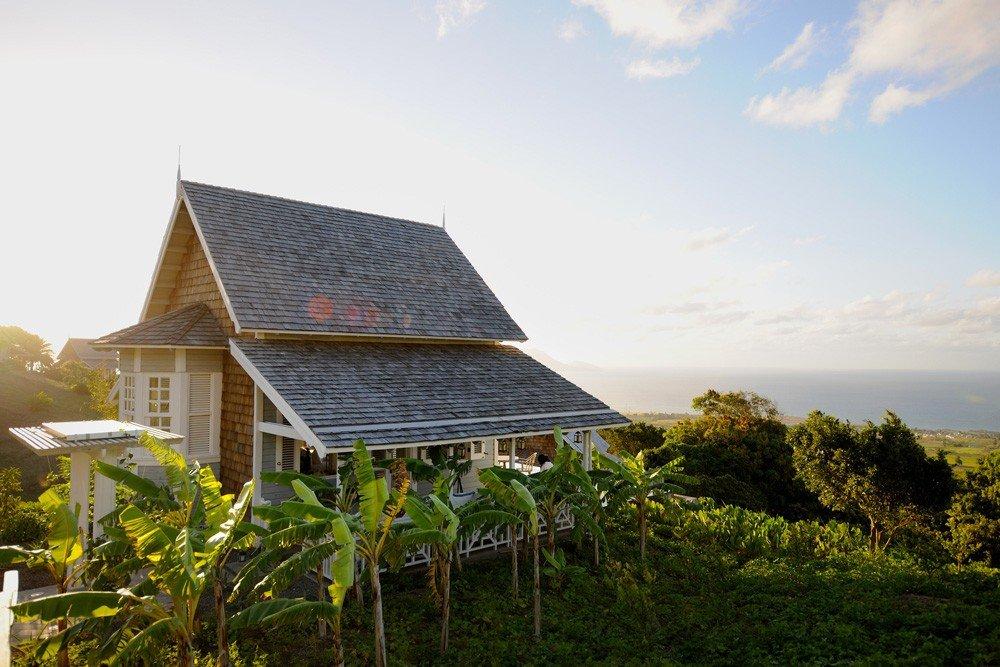 Set in 400 acres of organic tropical farmland, this beautiful eco-resort combines relaxation with sustainability. They even boast 'the world's most edible golf course'!
Luxury Hotels
Sandals Royal Bahamian, The Bahamas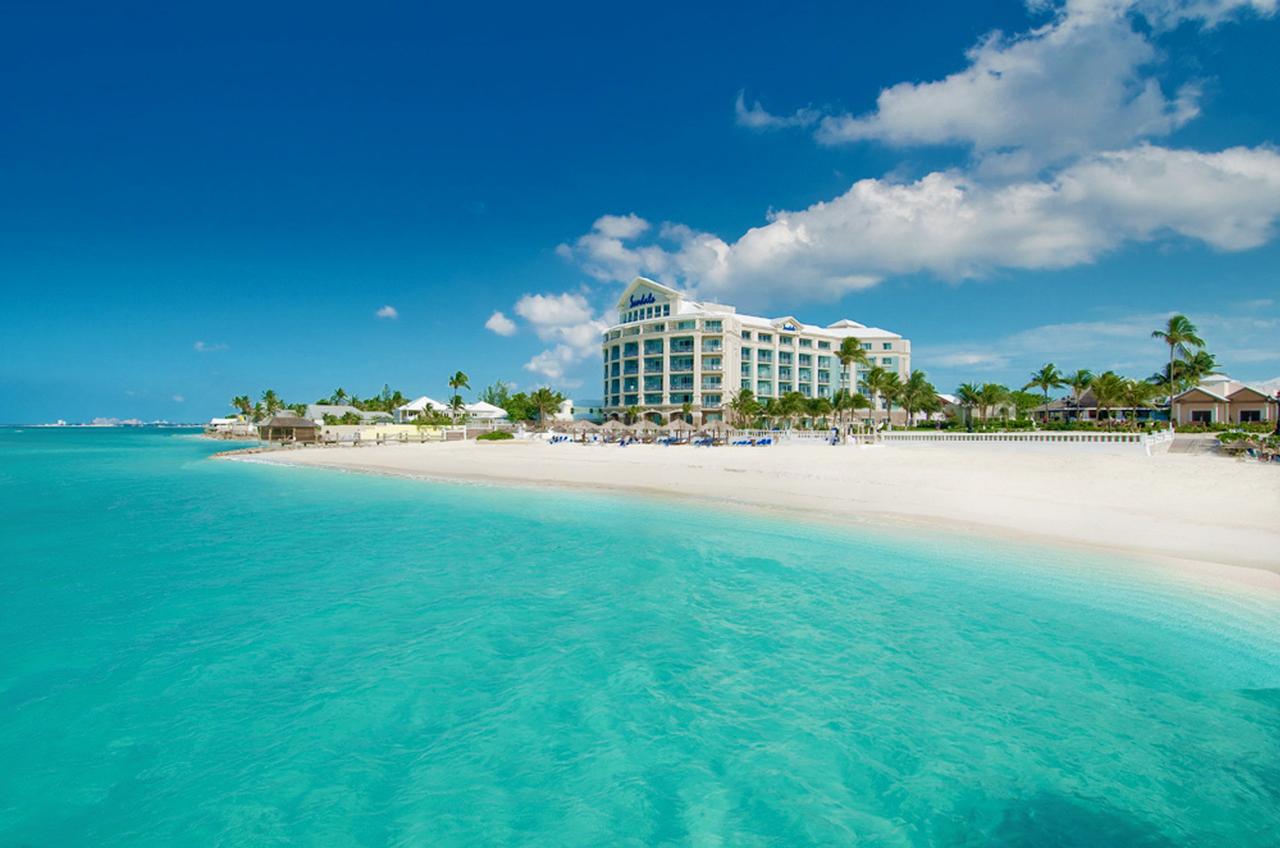 A romantic hideaway in Nassau with all those little extras you expect from a Sandals resort. Choose a quiet villa tucked among the tropical gardens for complete privacy. They even have their own island just offshore for couples to enjoy!
For a secluded Bahamas escape, you should also check out Sandals Emerald Bay, set amid 500 tropical acres.
Half Moon, Jamaica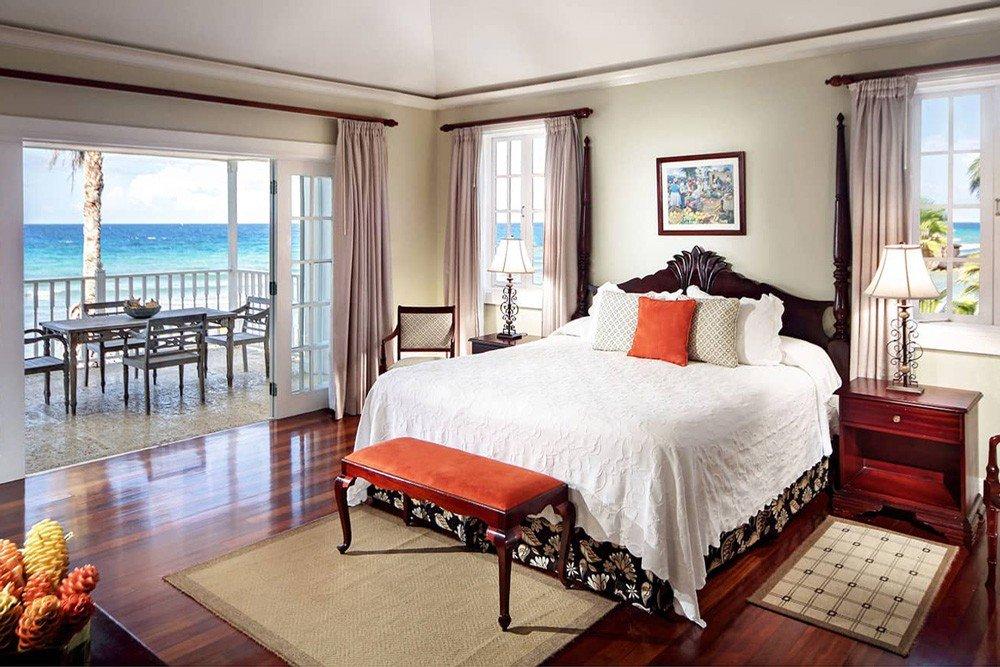 With two private beaches, an award-winning spa and a whole host of romantic activities, Half Moon is good for a honeymoon destination. Go for a horse ride on the beach in the morning, then dine under the stars, just the two of you, in their sunset gazebo.
Sandals Royal Caribbean, Jamaica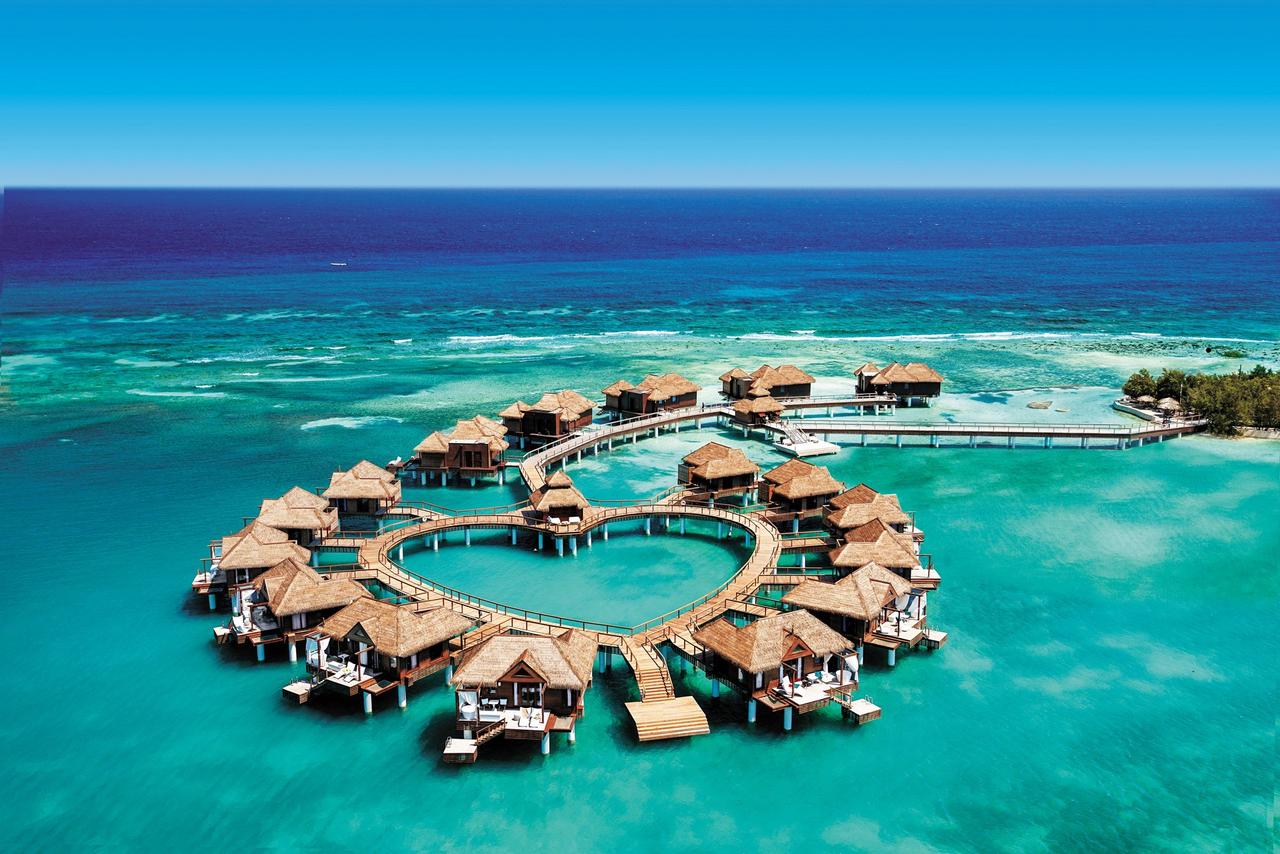 Sandals Royal Caribbean combines refined elegance with a beautiful tropical setting - and it's a winning combination. Expect croquet on manicured lawns as peacocks stroll by, followed by afternoon tea, and then a trip to the resort's Bali-inspired off-shore private island.
If your couple style is all about party vibes, take a look at Sandals Montego Bay.
Sugar Beach, Saint Lucia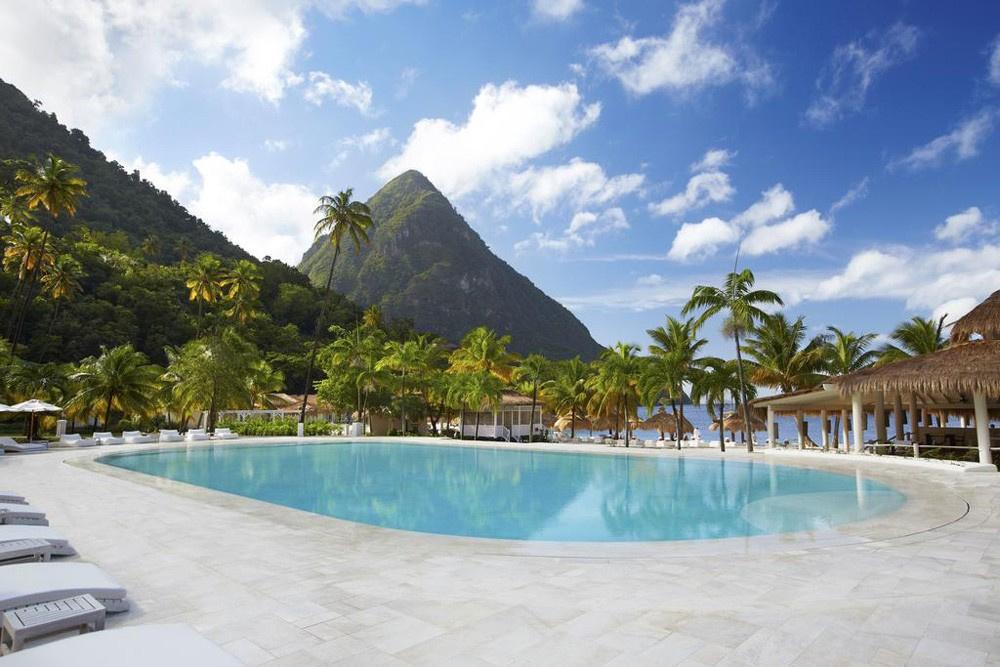 With a backdrop of the glorious Pitons, this resort is all about luxury. Dive at their PADI centre, dine in one of Sugar Beach's three restaurants, relax in the spa or sunbathe on the beach itself.
Sandals Regency La Toc, Saint Lucia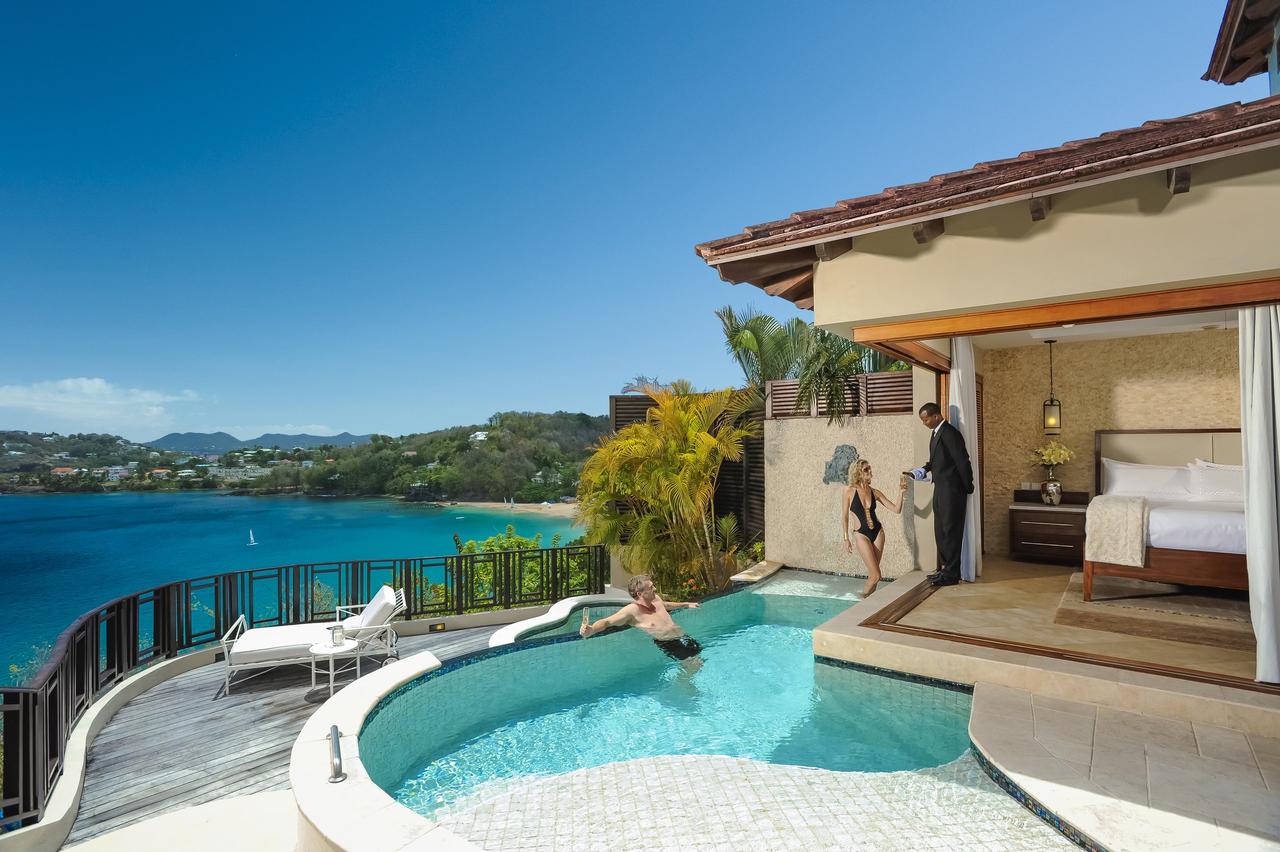 If you're dreaming of a honeymoon with plenty of glamour, you need to know about Sandals Regency La Toc. This is a resort where luxury is second nature, from the ocean-front suites to the executive-style golf course. As with other Caribbean destinations, Sandals has a special programme to let your experience all of their Saint Lucia resorts - 'Stay at 1, Play at 3' means you can spend your nights at Sandals Regency La Toc but also enjoy the facilities at Sandals Grande St Lucian and Sandals Halcyon Beach.
Sandals Grande Antigua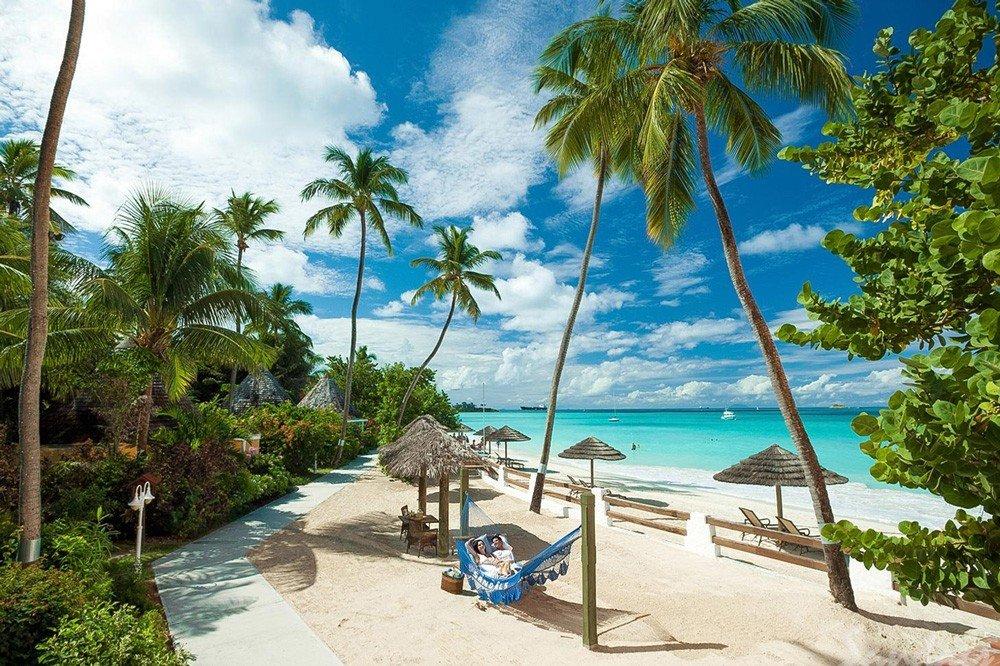 Regularly voted the 'Caribbean's most romantic resort', Sandals Grande Antigua is a dream honeymoon spot located right on the shores of the famous Dickenson Bay. With an impressive 11 restaurants, 7 bars and even scuba diving included in this amazing all-inclusive deal, you'll never want to leave.
Sandals Curaçao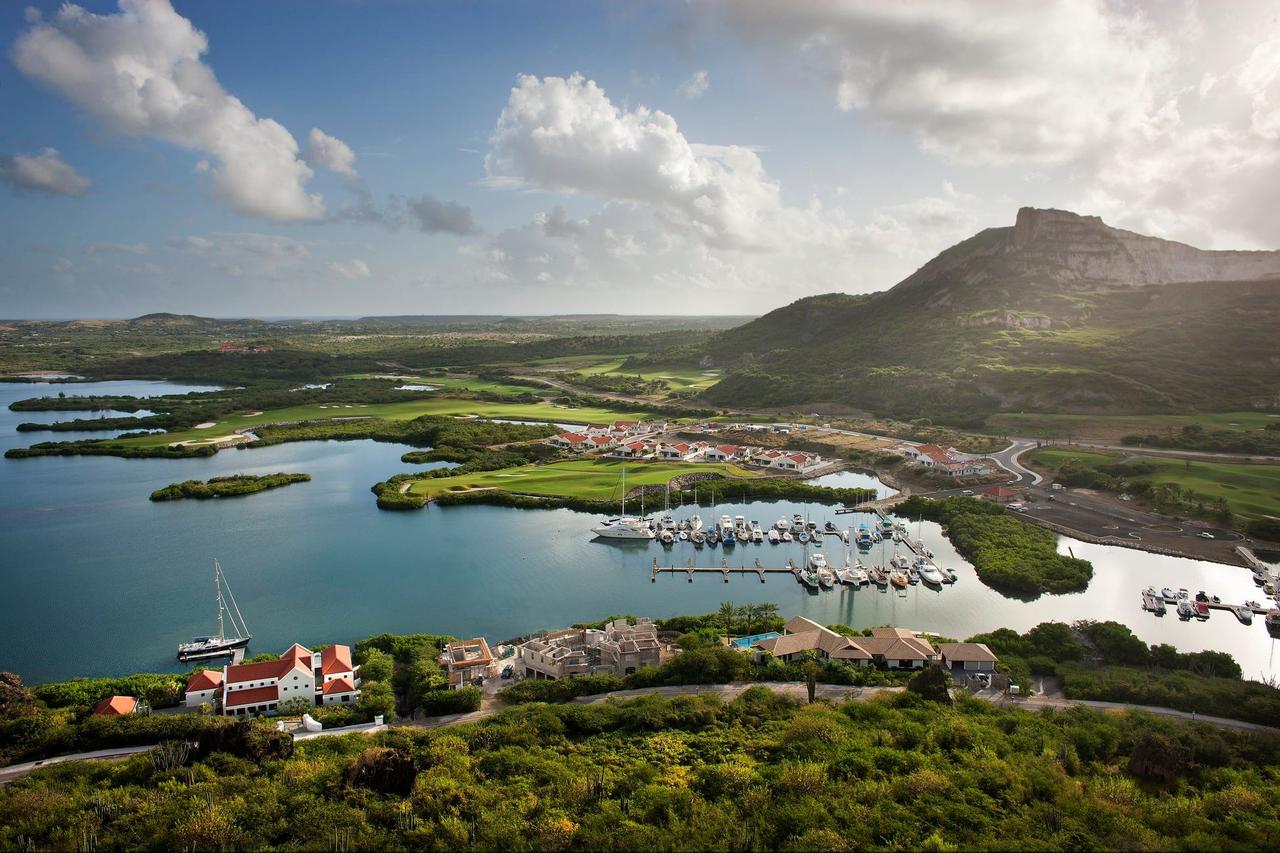 This is one of the most exciting openings of 2021: a Sandals resort on the heavenly Caribbean island of Curaçao. Expect those special Sandals elements, including Love Nest Butler Suites® that are made for romance, and incredible dining experiences, set across the idyllic Spanish Water Bay.
Sandals Grenada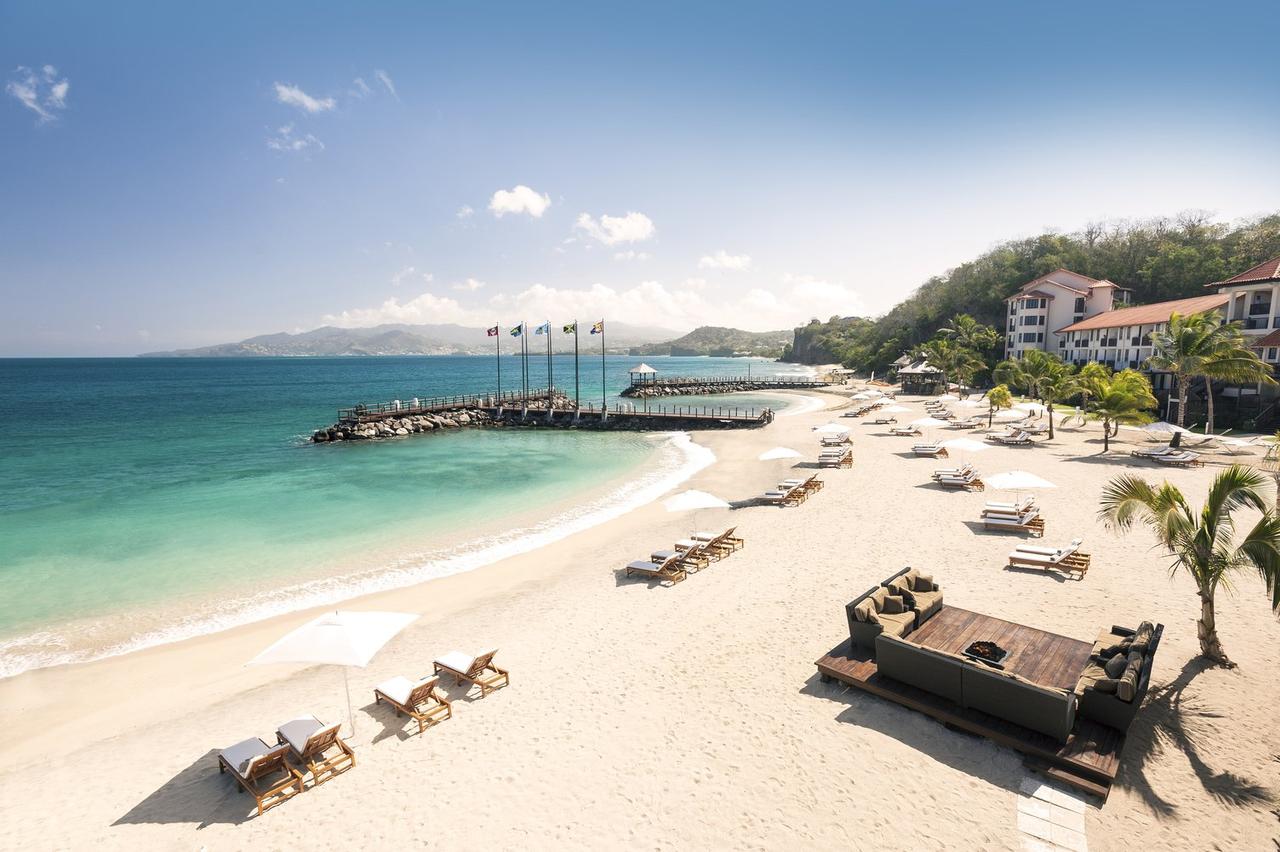 Honeymoons are all about magical experiences you'll remember forever. Sandals Grenada is designed to help you create these special memories, with unparalleled rooms and suites, 10 restaurants featuring delectable cuisines from around the world and activities including PADI certified diving - all in a bewitching tropical setting.
Sandals Royal Barbados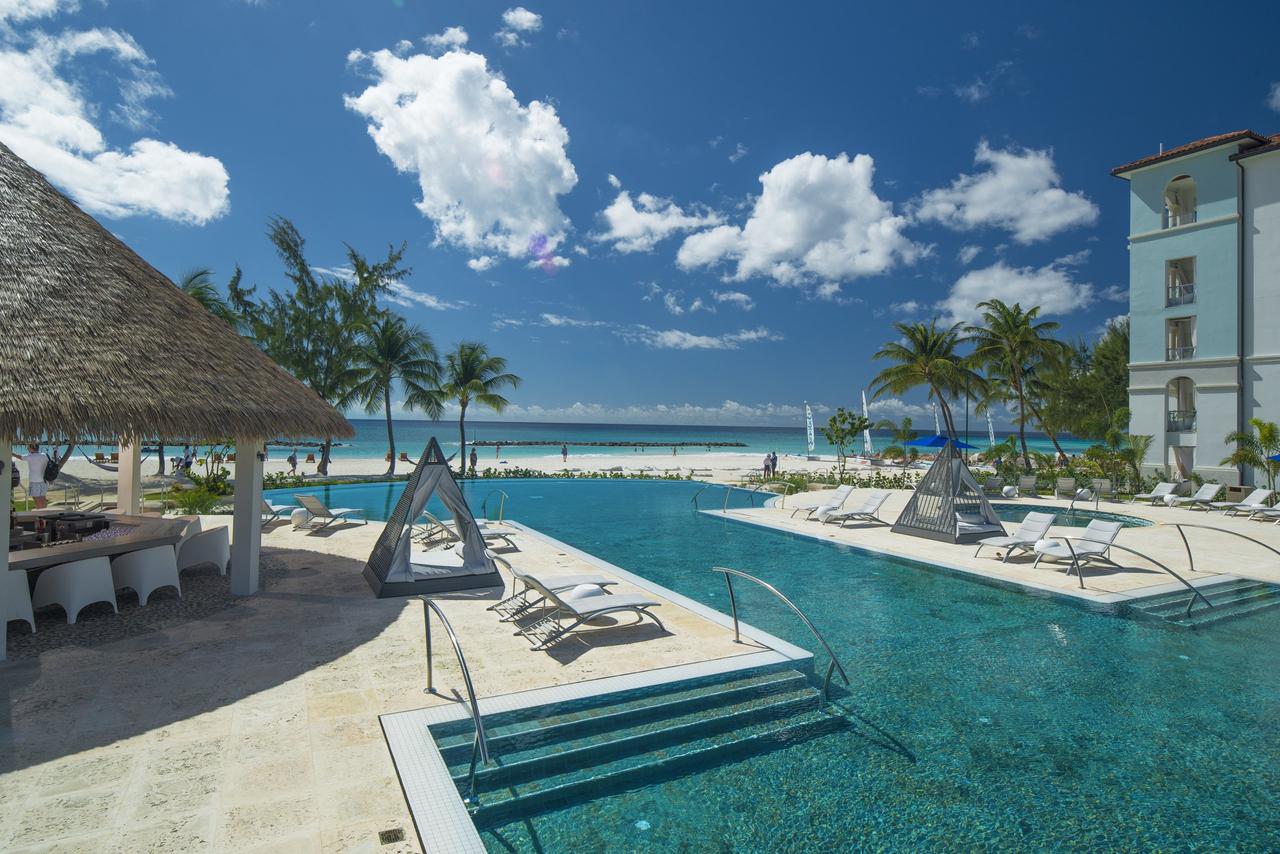 If your idea of honeymoon heaven is pure indulgence, Sandals Royal Barbados has to be on your wishlist. This is an all-suite resort with accommodation that's all about pampering, from Skypool Suites to Swim-Up Suites, some of which come with your own butler service.
You should also check out Sandals Barbados for laidback luxury.
How to Get to the Caribbean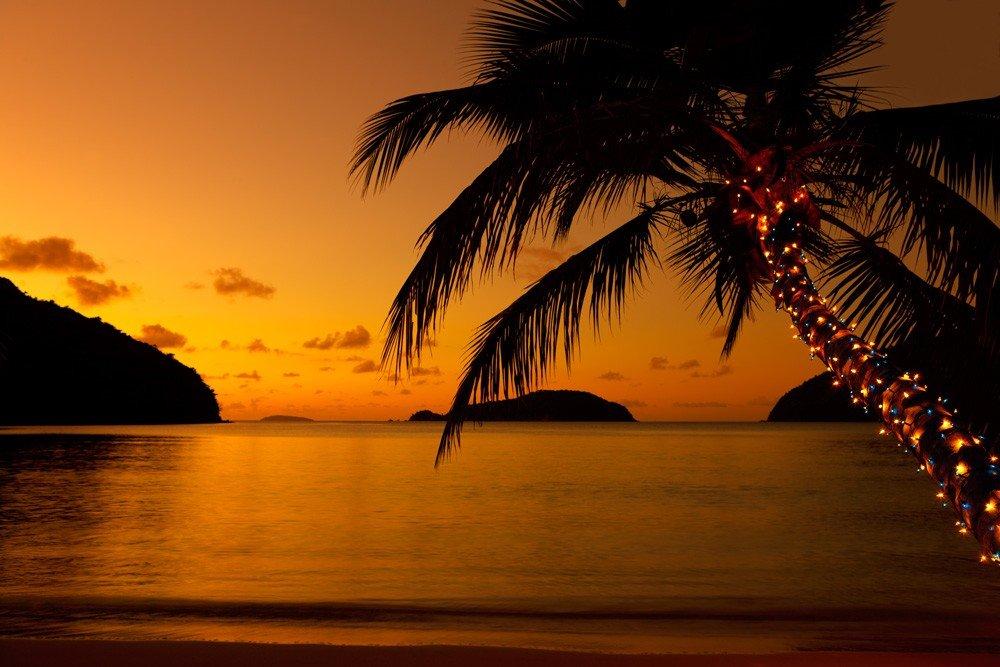 Image: E+/Getty
The average flight time to the Caribbean is 9-10 hours, with plenty of non-stop flights from the UK to the bigger islands like Barbados, St Lucia, Jamaica and Antigua. Some will only fly from London but many also go from Manchester and Birmingham.
For overseas territories, it's often necessary to stop over in their parent country. Flights to the Dutch Antilles often go over Amsterdam, and through Paris to the French Caribbean islands. The US Virgin Islands and Puerto Rico are reached via the US.
Domestic airports offer easy island-hopping opportunities, although it's doable to visit many by ferry and you can rent cars easily on the larger islands.
Entry Requirements
Check the visa requirements for individual countries on the Foreign Office website.
To find out more about Caribbean honeymoons and to make your dreams a reality, visit sandals.co.uk.