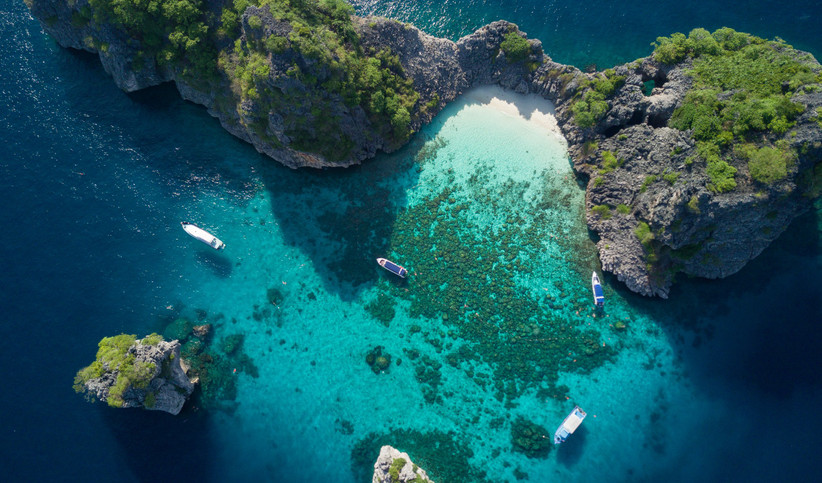 A honeymoon in Thailand is filled with possibility.
One day can see you relaxing on a serene beach; the next, exploring the cultural treasures of a vibrant city. You can choose to journey through a spectacular landscape of jungle, rice paddies and rainforest, or you can take a journey of a different type as you get to know the country's renowned and varied cuisine.
Whatever your preferred holiday style, the rich diversity of Thailand means you'll make memories that last a lifetime. We can't think of a better way to start married life.
Thailand is also known for the excellence of its hotels - we're talking blissful cocoons that are made for romance. However you decide to explore the country, you'll be able to unwind in luxury at the end of each day's adventure.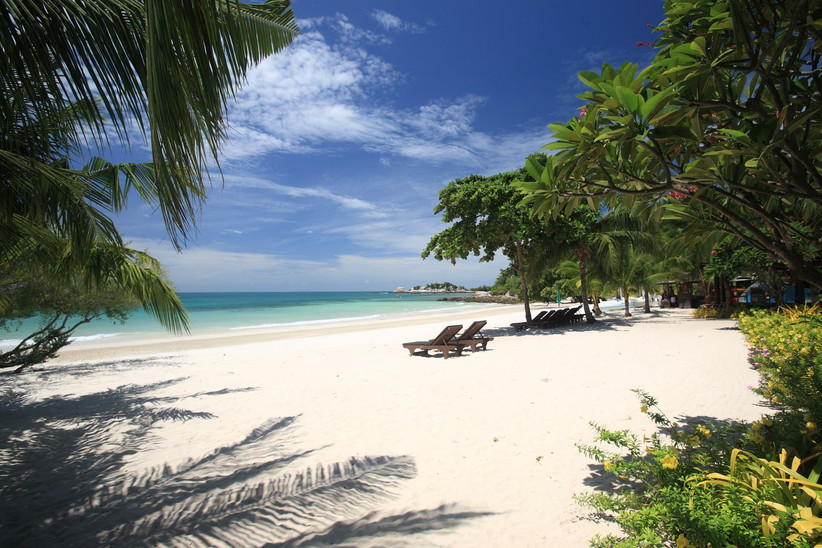 One of Thailand's beautiful beaches
We've rounded up the itineraries and hotels - plus some tantalising offers - from Turquoise Holidays that let you really make the most of your time in Thailand.
Whether your idea of honeymoon heaven is getting up close and personal with an awe-inspiring elephant or going on an idyllic island-hopping voyage of self-discovery in an indulgent spa, these are the special trips for every kind of couple.
Best for... the Adventurous Couple
You love to try new experiences and really get to know the local culture, whether that's touring temples, exploring cities or visiting villages.
The Honeymoon Itinerary: Beach & Northern Thailand Adventure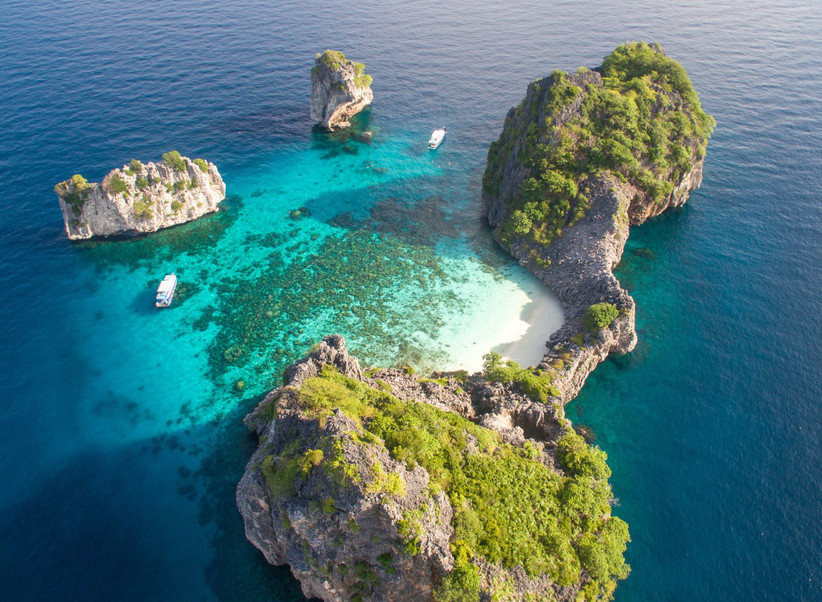 Pimalai
This 14-day itinerary starts with two nights at the Raya Heritage, a tranquil new hotel just outside Chiang Mai. Fringed by mountains and with architectural treasures at every turn, the city's beauty really must be seen to be believed. You'll have the chance to discover everything this cultural hub has to offer, from ancient temples and thriving traditional markets to contemporary galleries and boutiques - the hotel provides a shuttle to town.
Your city explorations are followed by a countryside adventure that includes picturesque cycle rides, white water rafting, cookery lessons and time at a tea plantation. You'll be staying in a hill tribe village, and will get to know traditional Thai country life with activities including a tour of rice paddies - as well as being able to try a Thai massage. You'll then have a day to discover the delights of Bangkok, before a week of relaxation on the magical Andaman island of Koh Lanta, staying at the laidback-luxe resort of Pimalai.
14 nights from £3,250 per person with Turquoise Holidays
Honeymoon Hideaway Spotlight: Raya Heritage Chiang Mai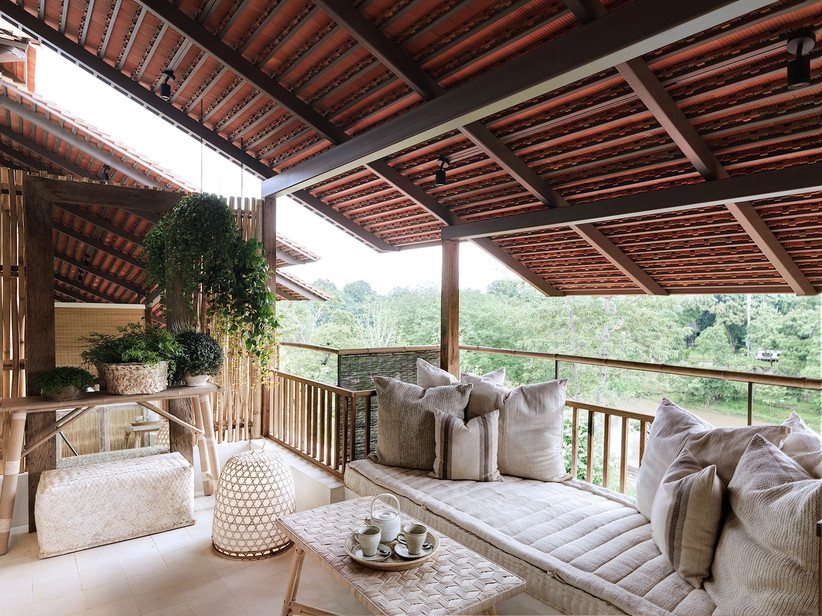 Raya Heritage
Raya Heritage Chiang Mai really does give you the best of both worlds. You're close enough to Chiang Mai to have adventure within easy reach, but the location on the outskirts of the ancient city means you can also enjoy a tranquil retreat. You can also explore Thailand's stunning countryside, including trips to hill tribe villages.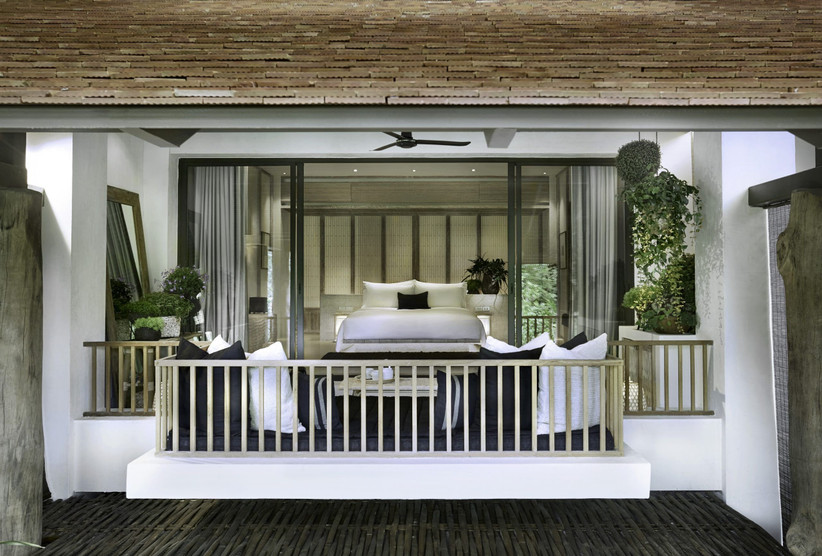 Raya Heritage
This serene hotel has everything you need for relaxed romance, with soothing interiors, a blissful spa and three dining areas, including a riverside cocktail bar.
Best for... the Foodie Couple
Your favourite holidays are all about the gastronomic experiences, whether fine dining or discovering local cuisine.
The Honeymoon Itinerary: Culture, Beach & City Honeymoon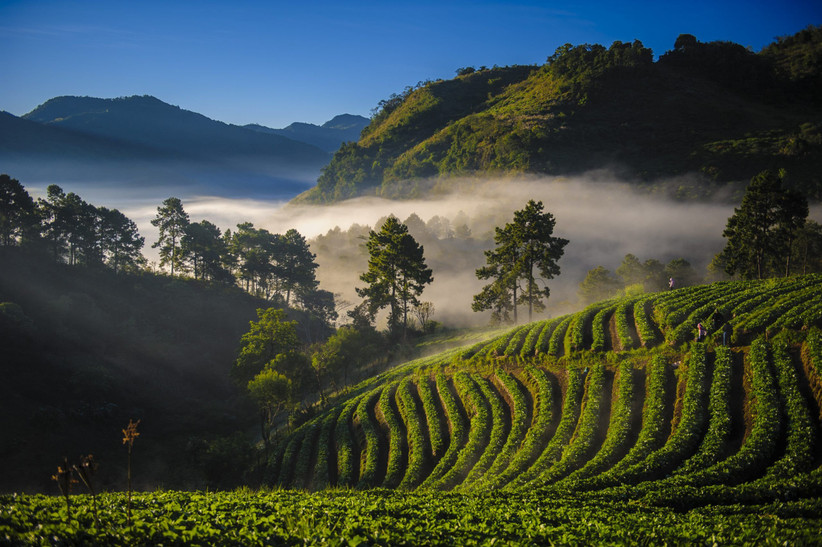 Doi Ang Khang, Chiang Mai
Your 12-day honeymoon starts in Chiang Mai, with three nights at boutique hotel Tamarind Village in the picturesque old town. Chiang Mai has a vibrant dining scene and you'll have plenty of time to explore this, whether tasting local delicacies in the markets or trying traditional dishes from the famed street food stalls. You could also head to the breathtaking countryside and enjoy lunch in a traditional Karen hill tribe village.
You then journey to the island of Koh Samui, where the next few days can simply pass in a blur of bliss in your private pool villa at Six Senses Samui. An evening at the resort's Dining on the Rocks is a must - this is a gourmet destination in its own right, featuring clifftop terraces and innovative dining. You're also within easy reach of the laidback local restaurants of Bo Phut Fisherman's Village. A stay in foodie paradise Bangkok completes the picture.
13 nights from £2,950 per person with Turquoise Holidays
Honeymoon Hideaway Spotlight: Banyan Tree Bangkok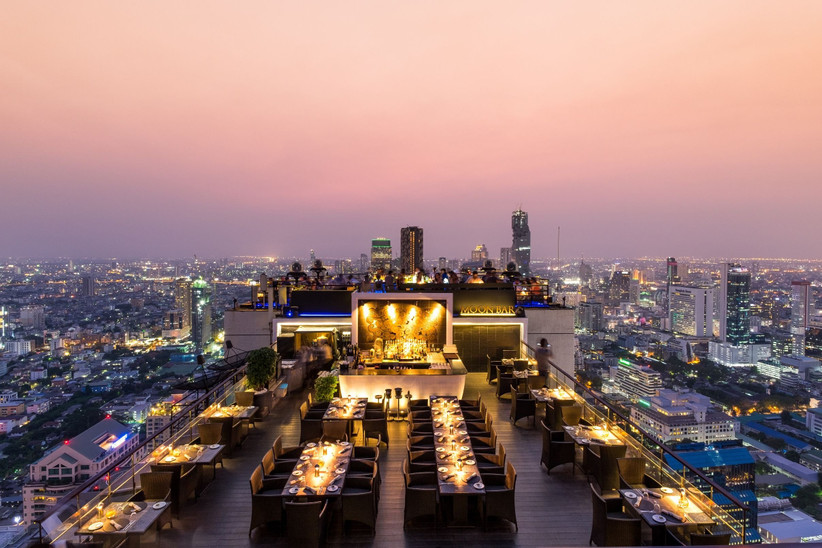 The Moon Bar at Banyan Tree Bangkok
You'll have so much fun exploring the street food scene in Bangkok, immersing yourselves in the neighbourhood markets. For a fine-dining take on the national cuisine, choose Banyan Tree Bangkok. This is the place to be for dining and drinking experiences like no other, whether you're marvelling at the views from rooftop restaurant Vertigo and Moon Bar or experiencing a Thai feast on the hotel's traditional boat.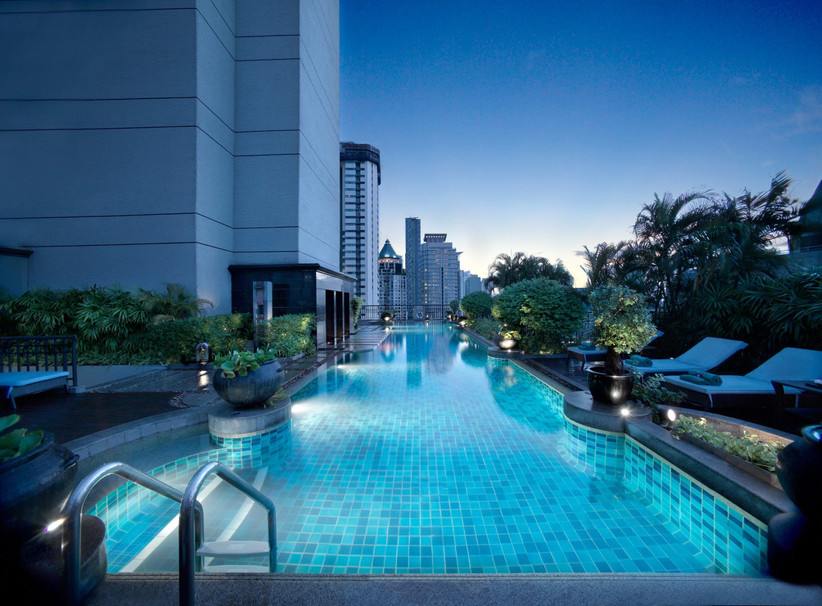 Banyan Tree Bangkok
Outside the once-in-a-lifetime culinary adventures, there's plenty to delight the senses here, with honeymoon-perfect features such as an amazing outdoor pool and a wonderful spa.
Best for... the Couple Who Loves Pure Relaxation
You put everything into planning your wedding; now you're ready to relax in beautiful surroundings, with gorgeous beaches and pools, spa time, and service that means you don't have to lift a finger.
The Honeymoon Hideaway: Anantara Rasananda, Koh Phangnan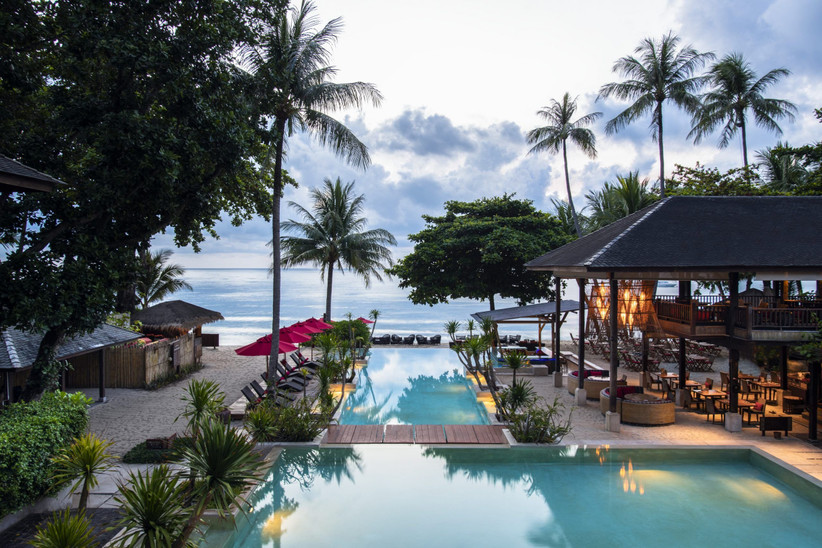 Anantara Rasananda
Anantara Rasananda is designed to delight. Located on one of Thailand's most beautiful beaches, on the island of Koh Phangan, this sophisticated yet carefree resort has inviting accommodation, including pool suites with private plunge pools and terraces. There's a spa set amid verdant jungle with a dreamy menu of treatments - make this your first port of call.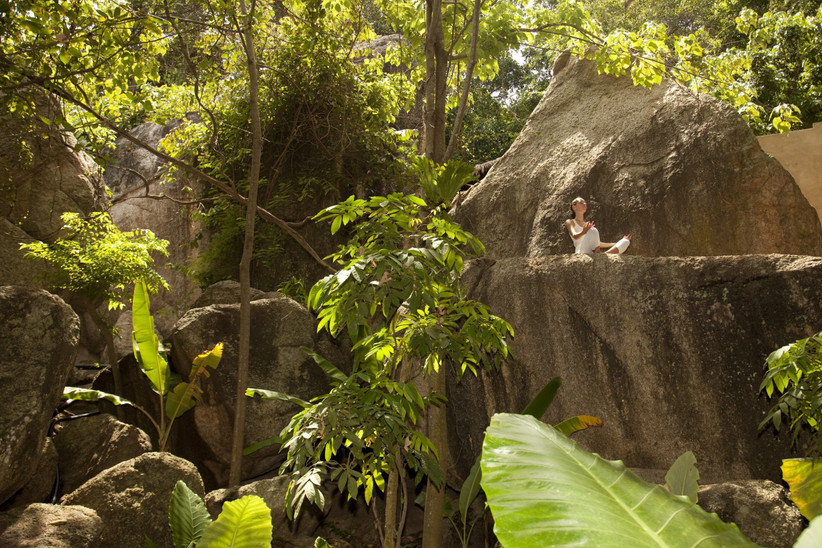 Anantara Rasananda
Each day here can be as active or relaxing as you like, whether you're trying a sushi class, having a private yoga lesson with a view, or simply unwinding on the beach. If you want to explore Koh Phangan in style, the hotel has a luxury yacht.
The Honeymoon Offer: 7 Nights from £1,499 Per Person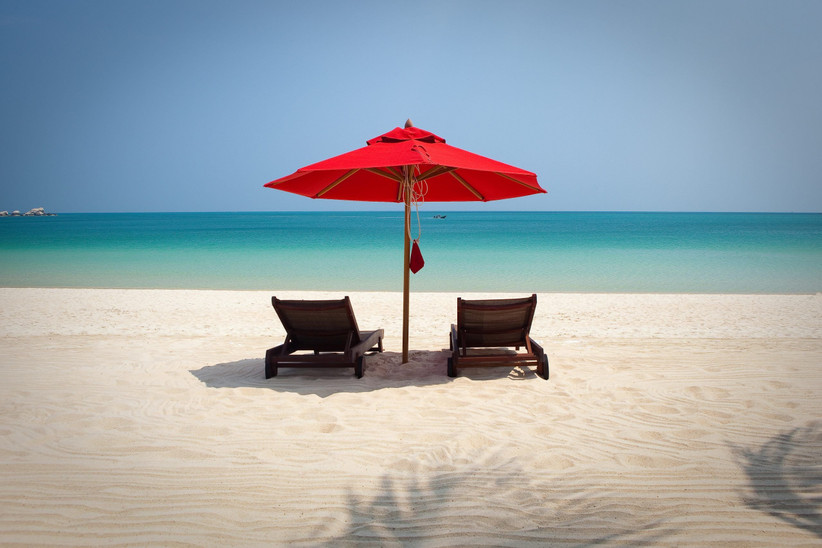 Anantara Rasananda
Turquoise Holidays is offering a saving of £845 per couple at this paradise resort - 7 nights from £1,499 per person. This price includes 7 nights accommodation in a Pool Suite with daily breakfast, international flights with British Airways and private airport transfers, and is valid for travel from 6th January to 31st March 2021. Honeymooners also get an exclusive 'Dining by Design' experience.
Best for... a Back-to-Nature Couple
Your dream Thailand honeymoon involves time spent immersed in nature, whether on land or at sea. You want accommodation that's luxurious but laidback.
The Honeymoon Hideaway: Soneva Kiri, Koh Kood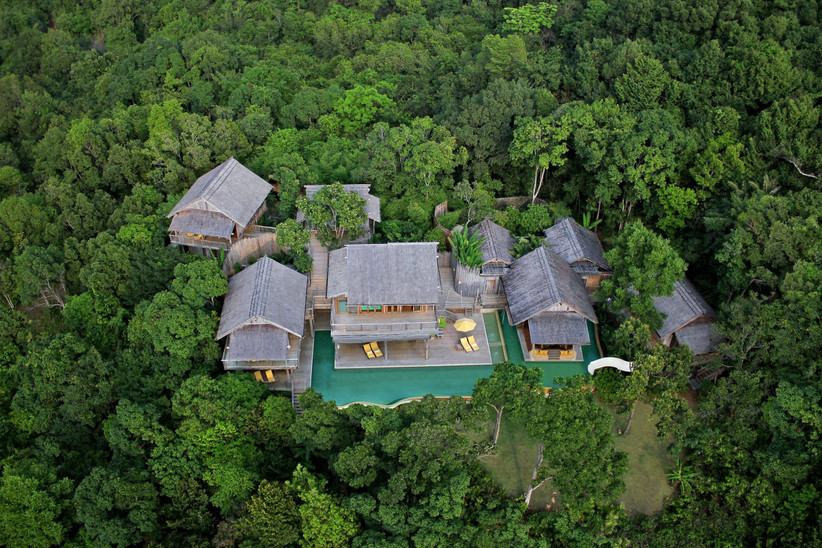 Soneva Kiri
The sleepy island of Koh Kood is prized by in-the-know travellers for its unspoilt landscapes that include pristine beaches and untamed jungles. This is where you'll find Soneva Kiri, a glorious base for getting lost in nature. Take a private cruise to explore deserted beaches; snorkel at the house reef; go paddle boarding in crystal-clear waters; take a guided trek through rainforest with stop-offs for swimming in waterfalls.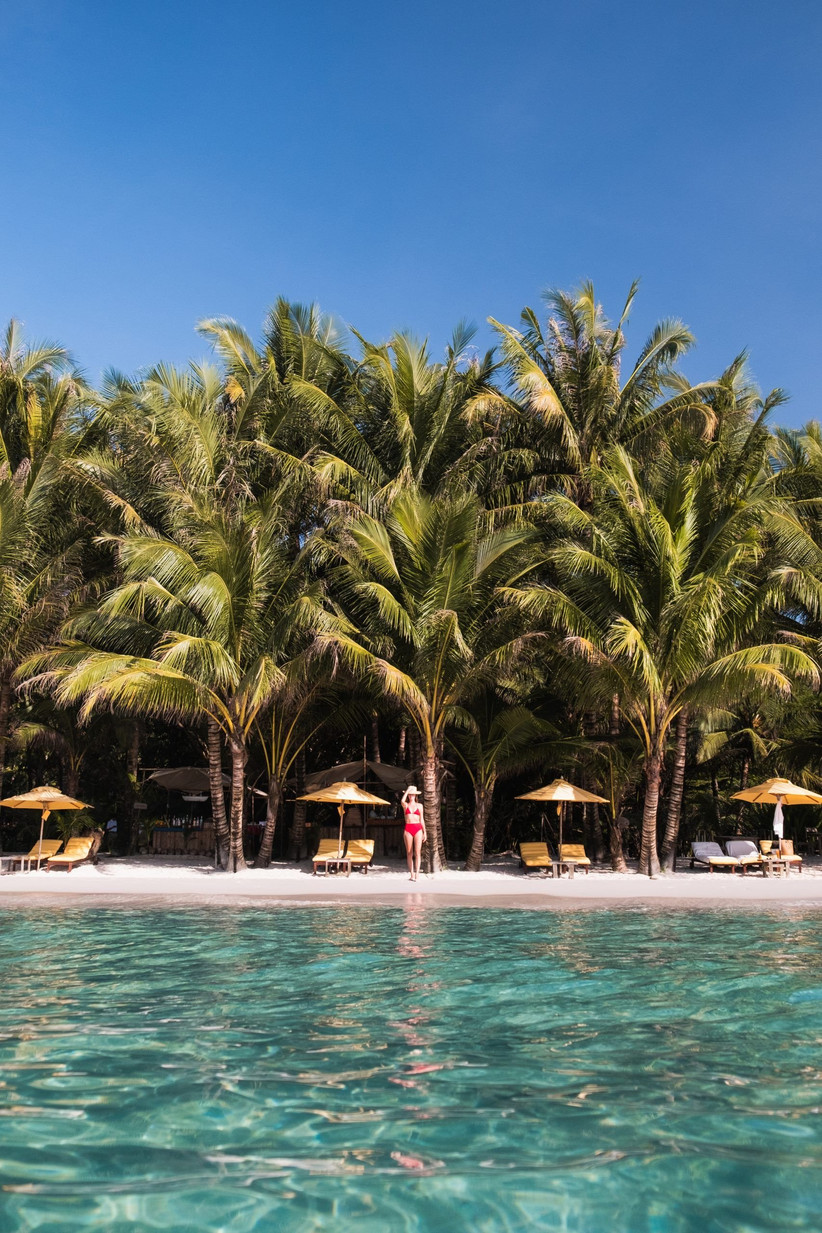 Soneva Kiri
Relax after a day's adventuring in the welcoming surroundings of one of the rustic-luxe pool villa suites, before a romantic dinner at one of the restaurants.
The Honeymoon Offer: 7 Nights from £3,199 Per Person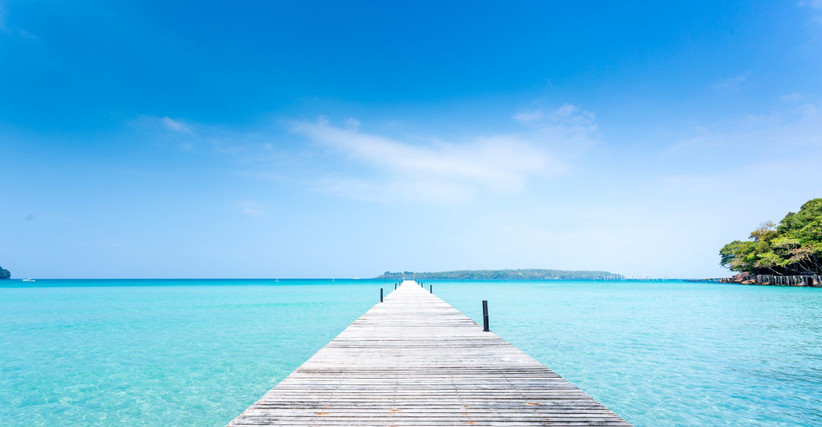 Soneva Kiri
Turquoise Holidays is offering a saving of 20% on stays at Soneva Kiri - that's £900 per couple. You pay £3,199 per person and get 7 nights accommodation in a Pool Suite on a bed & breakfast basis, including international flights with British Airways and private airport transfers. Book 180 days in advance to receive 20% discount. Valid for travel until 5th January 2022, book by 5th January 2021.
For ideas, inspiration, and a bespoke Thailand holiday quotation, contact the Turquoise Holidays team today: E | enquiries@turquoiseholidays.co.uk T | 0207 147 7087 W | www.turquoiseholidays.co.uk