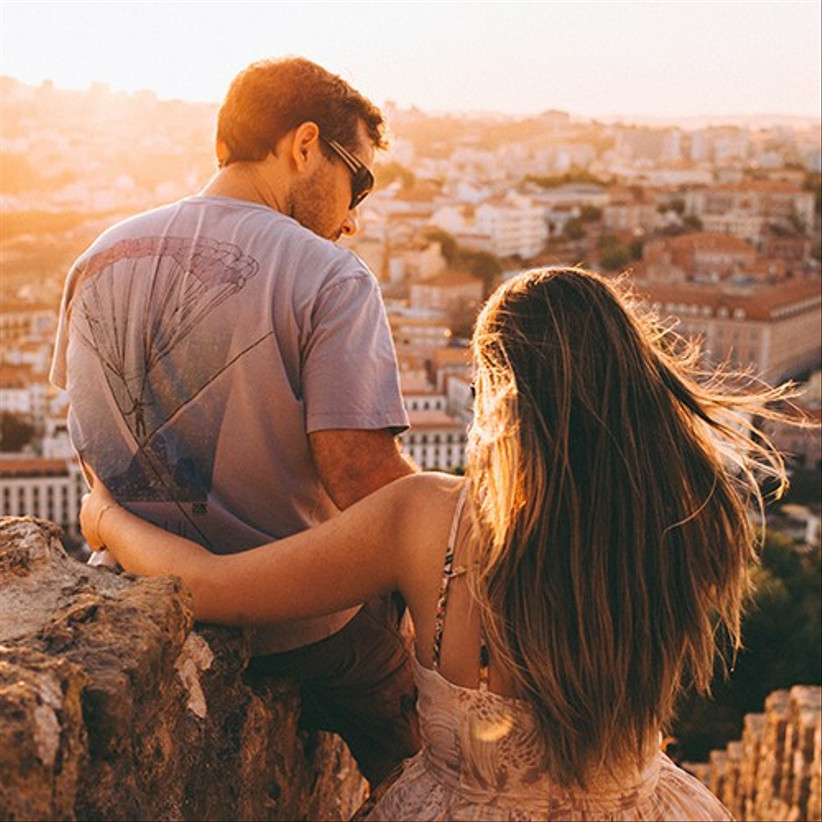 Be it a birthday treat, a mini-moon or an anniversary, these romantic city breaks are sure to be the perfect backdrop to your very own love story.
We've rounded up some of our favourite places to get a little bit sentimental, including classically romantic destinations like Paris and some more left-field finds like Bruges (because love locks are all well and good, but beer is something we rate highly too).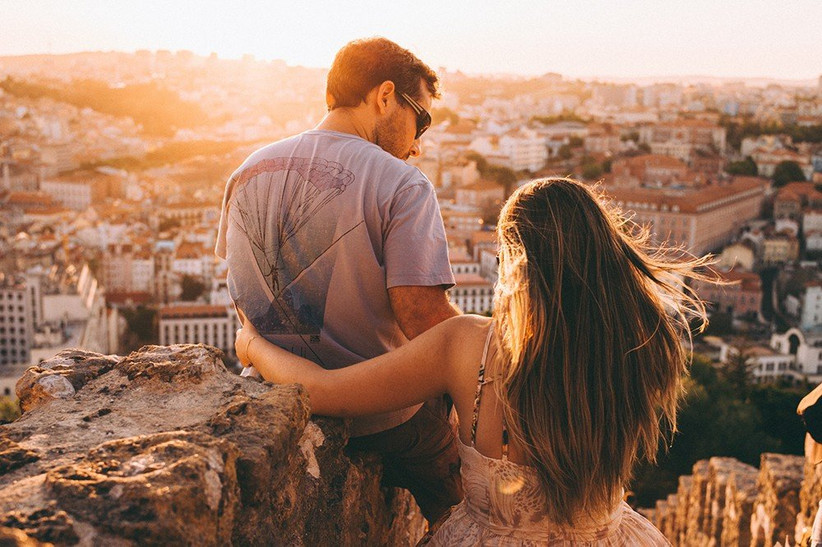 When looking for a romantic city break in Europe the first thing we're after is a hotel with a little something special. We've done the searching for you with this one, and found gorgeous boutique B&Bs, bargain design boltholes and hot modern hotels in each of our favourite cities.
And no weekend away would be complete without an activities list – you need something for Instagram fodder after all – so we've highlighted exactly what makes each city so romantic, suggesting our favourite activities along the way.
Here are fifteen of our favourite romantic city breaks in Europe…
READ MORE: 21 of the Best Dating Sites & Apps
1. Paris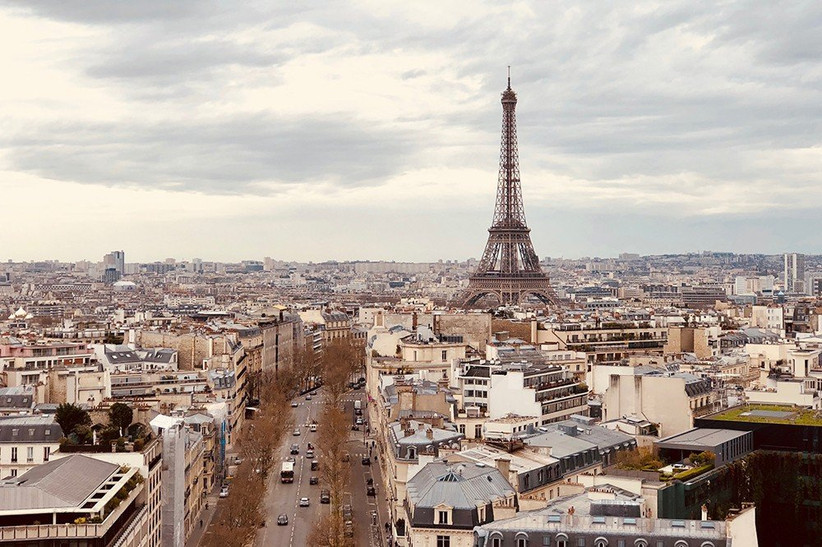 We're kicking things off with a pretty strong stat: it's estimated that one in 500 proposals takes place in Disneyland Paris. If that's enough to tempt you to try this city out then you'll be richly rewarded with plenty of things to see and do (aside from the rollercoaster and romance of one of the world's largest theme parks).
READ MORE: The Ultimate Guide to a Honeymoon in Europe
Grab a croissant and a hot chocolate and walk with it down the banks of the River Seine. Wander across the Pont Des Arts and sneak a peek at the padlocks that lovers started fixing to the railings from 2008, in dedication to each other there. Or treat yourself to a show at the Moulin Rouge for old-fashioned fun.
Where to Stay
If it's luxury you're after then book a night or two at the beautifully retro Hotel Bienvenue. Located in north Paris it's in the perfect location for all the city has to offer. Rooms from £130 per night.
For old world romanticism treat yourself to a room and Hôtel Des Grands Boulevards. Decorated in classical Parisian style, rooms start from £169 per night.
2. Rome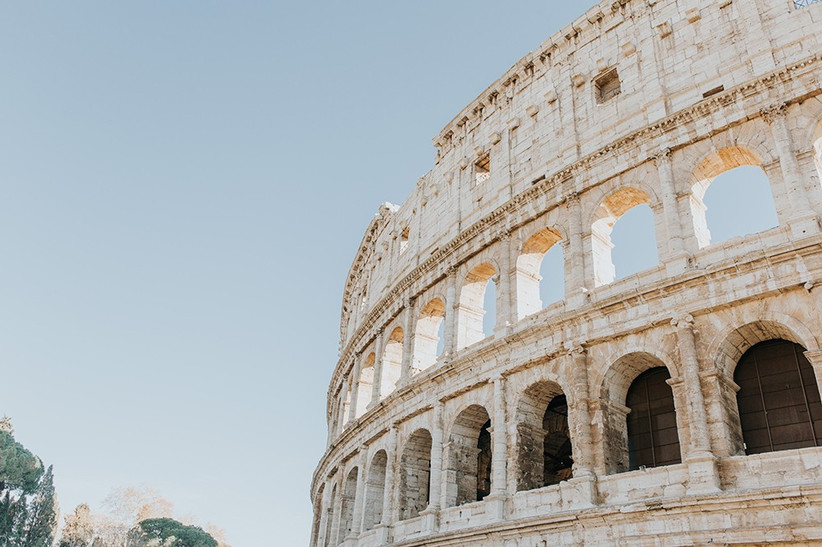 Everyone knows the most romantic screen moment ever created must be the moment in Lady And The Tramp when, over a bowl of pasta, two pups fall in love. If you know a big bowl of pasta is probably the best way to your heart too, Rome should be swiftly moved to the top of your list when it comes to romantic city breaks to visit.
As well as committing yourselves to a weekend of carbs (hello, heaven) you'll also be able to visit the Sistine Chapel together, wander round the Trevi Fountain and indulge in some of the world's best gelato.
Where to Stay
For a few nights away from it all in a modern hotel with all the extra trimmings try the Nerva Boutique Hotel. Rooms from £108 per night.
The Fifteen Keys Hotel is seriously swish, with ever so slightly industrial touches on the decor-front. Rooms are from £161 a night.
3. Verona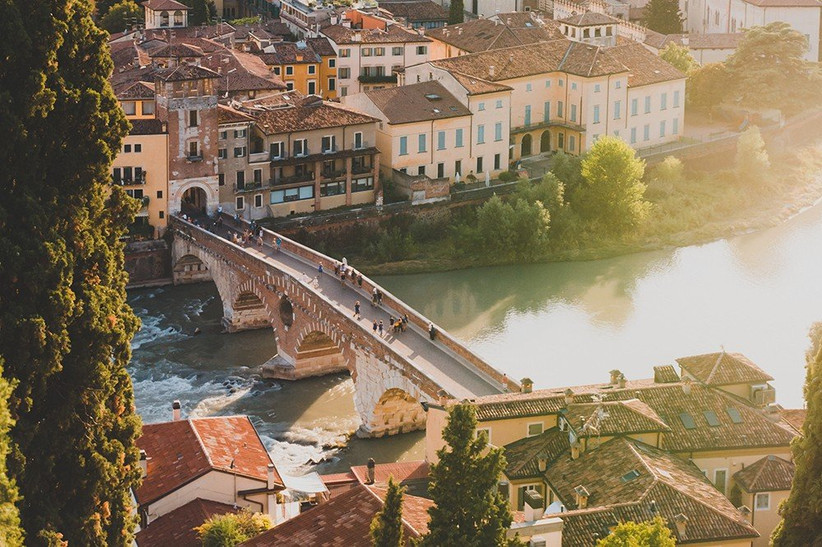 We don't meant to brag but we think we've found the ultimate romantic city break. Verona was, of course, the backdrop to Shakespeare's most famous love story: Romeo and Juliet.
READ MORE: 29 of the Most Amazing Places to Mini-Moon in the UK
Once you've paid a visit to the main man Romeo's house himself, and had a wander to Juliet's tomb you can challenge each other to find The Lovers Well, or 'Pozzo dell'Amore', as it's known in Italian. Despite it being a well-kept secret of this city it's actually very central and a pretty sight to seek out, allowing you to wander (hand in hand, obviously) through all the beautiful streets of this city on your way.
Where to Stay
In signature over-the-top Italian style, the Escalus Luxury Suites Verona are something of an introduction to the high life. Rooms start from £153 a night.
Hotel Trieste offers respite from all the romance, if it's all getting a little bit too much for you. With clean, modern lines and gorgeous well-thought out added extras this hotel is for those who like their overnight stays stylish. Rooms from £105 per night.
4. Amsterdam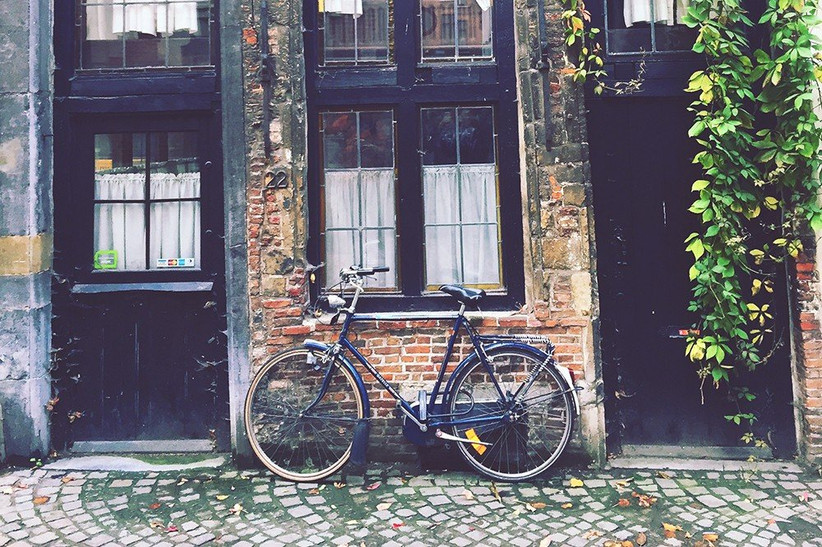 Ok, so a city renowned for its Red Light District might not immediately conjure up images of romance, but stay with us here. This pretty Dutch city is made up of beautiful townhouses, some of the best coffee spots in Europe and pretty canals – all waiting to be explored.
Grab a tamdan bicycle to truly test the strength of your relationship, wander through world-class art at the Van Gogh Museum or treat yourself to an afternoon of petting baby goats at Amsterdamse Bos. That one's niche, granted – but how often do you get that chance?
Where to Stay
As you might expect this pretty trendy spot has its fair share of gorgeous hotels. The Sir Albert is no exception. Made up of rooms that each come with their own signature style, this hotel is definitely a spot for cool couples. Rooms from £125 per night.
If you're looking for something that won't put too big a dent in your savings then Motel One is perfect. Still super swish, at a fraction of the cost of similarly styled hotels, rooms are from £88 per night.
5. Copenhagen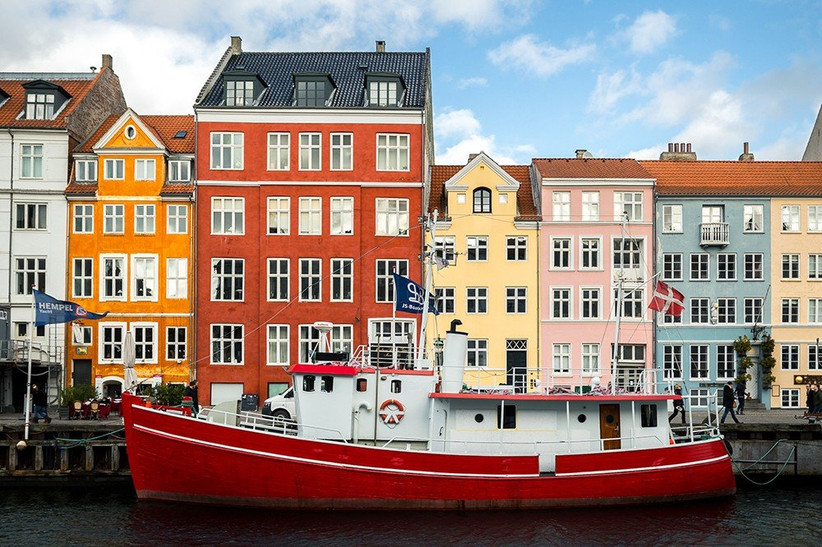 A city where cinnamon buns are on every corner is never going to be a bad idea, is it? With its air of Nordic cool Copenhagen attracts all sorts of trendy tourists. For an afternoon of childish fun take yourselves off to Tivoli Gardens where old fashioned funfair rides and roller coasters are set amongst gardens which also play host to ballets, musicals and more.
READ MORE: The World's Best Honeymoon Destinations
Use an afternoon wisely by watching the world go by on one of Copenhagen's famous canal cruises. Or if you're a pair of culture vultures pay their natural history museum, the Frederiksborg Slot, a visit and get lost in its maze.
Where to Stay
Stay in the digs you deserve in Nobis: Rooms are furnished with four posters and decked out with wooden floors, neutral colours and luxurious detailing. Rooms from £215 per night.
For something a little more purse-friendly Ibsens offers comfortable rooms with cosy finishes. Rooms are from £126 per night.
6. Dubrovnik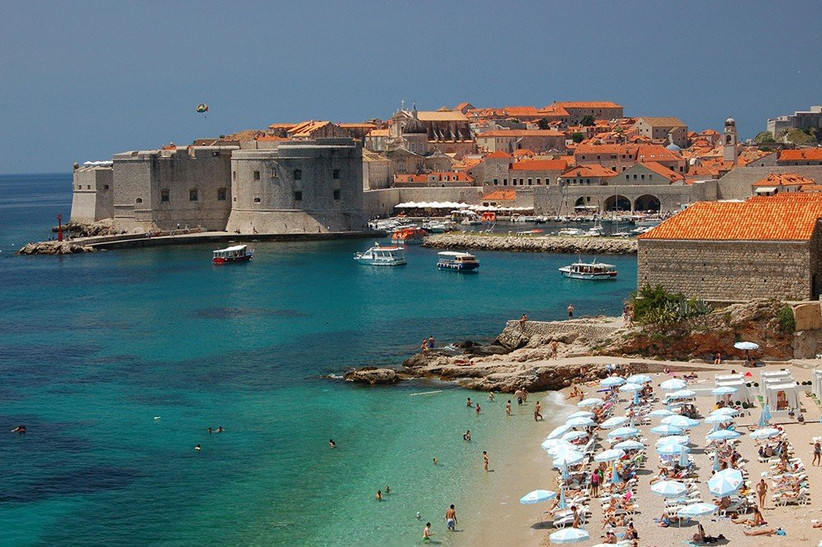 If you're into your TV trends then you'll already know Dubrovnik is the main filming location for King's Landing in Game of Thrones.
Aside from doing a geeky (in the best way possible) GOT tour you can also ride the Dubrovnik Cable Car for a beautiful view of this walled city, or hire kayaks and make your way around the town to Lokrum island and its hidden cove. Plus, there's a beach which makes for the perfect combo of city trip and tanning time.
Where to Stay
With a beautiful rooftop lounge and bar overlooking the old town Hotel Excelsior is luxurious living at its finest. Rooms from £204 per night.
If you're after a little budget bolthole that's got everything you need then the Berkeley Hotel is your spot. Modern, clean and comfortable it's the perfect base to explore all this city has to offer from. Rooms from £65 per night.
7. Budapest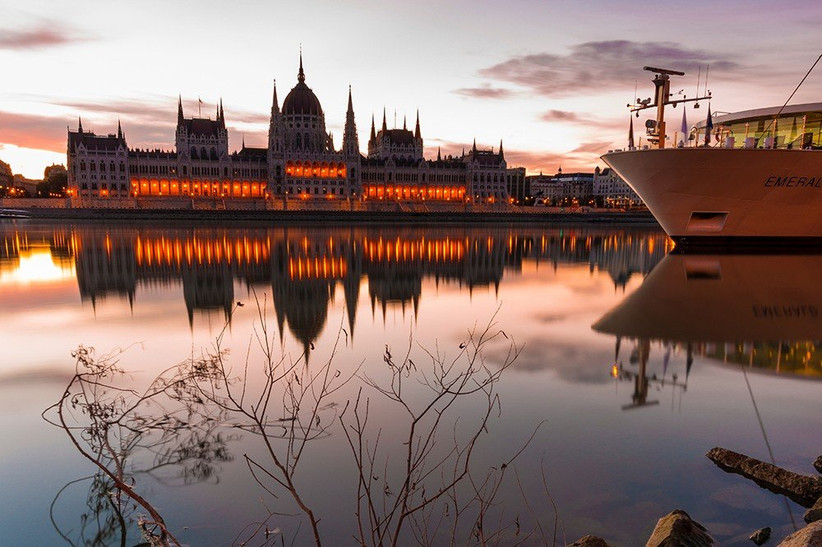 Budapest is a packed with incredible architecture, cute cafes and beautiful bars.
READ MORE: Incredible Honeymoon Hotels in Greece
Give yourselves a relaxing afternoon in one of the thermal baths, immerse yourselves in classical romance by ice skating in front of the Vajdahunyad Castle in winter or treat yourselves to live music at the Hungarian State Opera house.
Where to Stay
For old-world romance try booking into Brody House. Decorated with antique pieces and finished with classical details this is for the princess (or prince) in all of us. Rooms from £74 per night.
The Magazine offers something a little slicker, with modern interiors and stylish one-off pieces of contemporary furniture. Rooms from £62 per night.
8. Bruges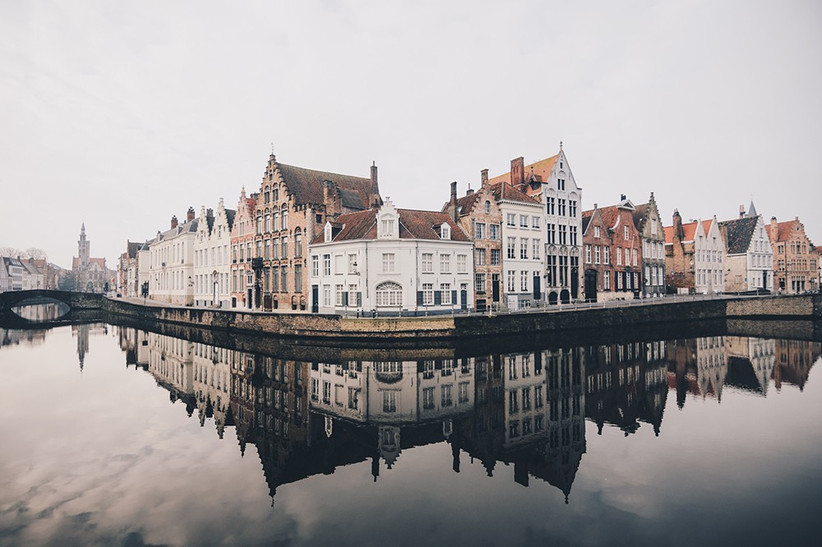 With Belgium being famous for chocolate, chips and crepes there's not a huge lot more needed to persuade us that a trip to this little hot spot is a couples' dream.
Much quieter than Brussels, and cuter to boot, Bruges offers up streets filled with eclectic antique shops perfect for bargain hunting. If you've any energy left after all that then wander the canals before taking a trip to feed the swans on the Lake of Love.
Where to Stay
With plush, warm interiors and canal views Monsieur Ernest is quite the treat for a romantic weekend break for you and your other half.  Rooms are from £84 per night.
If you like to know what you're getting before you book then the Radisson Blu is perfect. Staff are efficient and friendly and rooms are large and comfortable. Win win. Stays cost from £105 per night.
9. Cambridge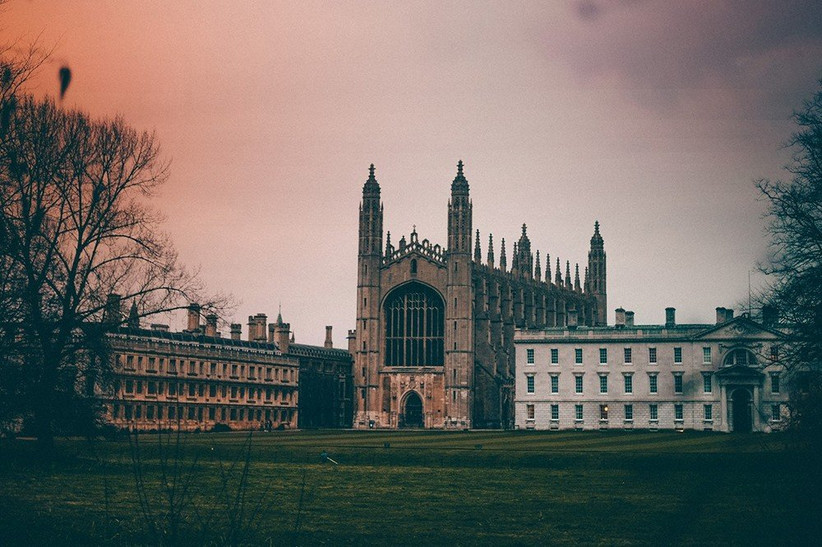 There's something so nostalgic about a university city in England, and of all of the ones to pick from Cambridge has to be the most romantic. Built around the River Cam, this ancient centre of academia is the perfect place to get lost for a weekend.
READ MORE: 7 No-Fly Honeymoon or Mini-Moon Destinations
Snuggle up in a cosy pub over a Sunday lunch, risk punting yourselves along the river, or grab an ice cream (or hot chocolate) in Jack's – our favourite gelateria.
Where to Stay
For botanical beauty there's nowhere better to stay than Tamburlaine. Rooms are luxurious in an un-fussy way, and communal spaces are packed with pretty plants. Rooms from £155 per night.
If you're keen cooks and prefer to look after yourselves at dinner time then Tailored Stays offer stylish apartment-style rooms. Stays start at £130 per night.
10. Florence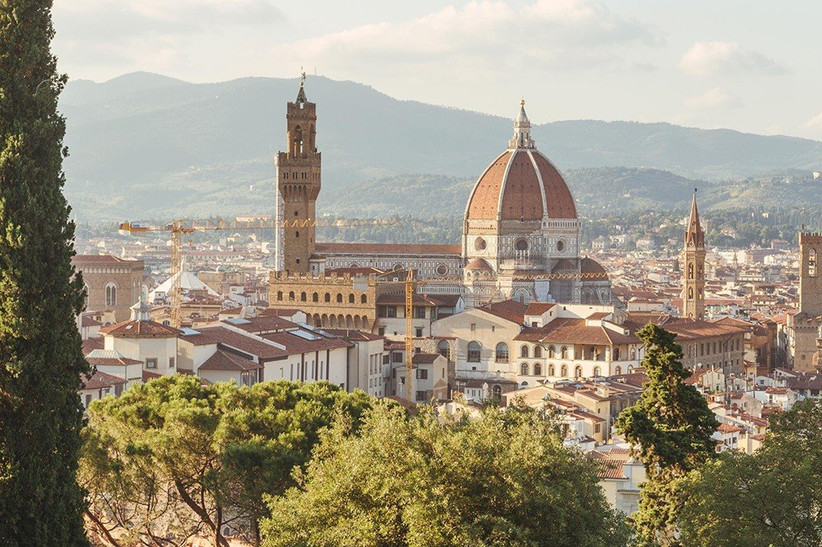 Aside from the obvious edible treats that are on offer in any Italian city, Florence also offers up stunning streets lined with some of Europe's most beautiful buildings.
What could be more romantic than sitting on the stairs of Piazzale Michelangelo seeing Florence sprawled out below? If that's not enough for you try catching a sunset going down on the River Arno or take a flower to Dante's muse, Beatrice.
Where to Stay
Soprarno Suites somehow merges old Italian charm with a modern edge for a seriously sumptuous setup. Rooms from £204 per night.
Decorated in a bold colour scheme of black, red and white, the Gallery Hotel Art is the perfect pad for design conscious couples. Rooms from £228 per night.
11. Venice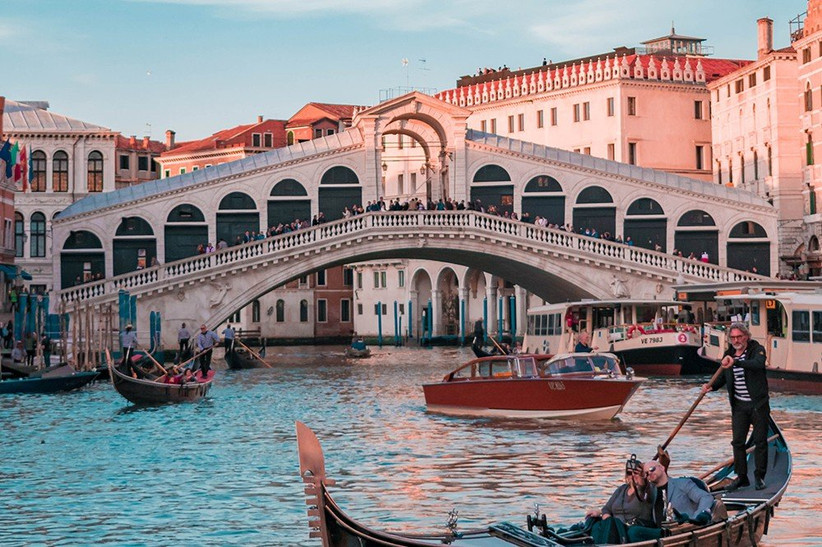 There's something oddly romantic about a city that may one day completely disappear into the ocean. Venice's waterways are the perfect canvas for some serious snuggling, and offer up a really lovely way to get completely lost with your favourite little love.
READ MORE: 17 Reasons to Get Married in Italy
For some old world glamour grab a drink in Harry's bar, before skipping through St Mark's Square on your way to grab a gondola home. Perfection.
Where to Stay
Generator Hotels offer up relatively afforable prices with a really clean, stylish aesthetic. Rooms from £128 per night.
A little out of town, Venissa is reached by a water taxi, but offers some seriously slick respite from the crowds of Venice. More like a countryside hotel, this little piece of paradise costs from £112 per night.
12. Vienna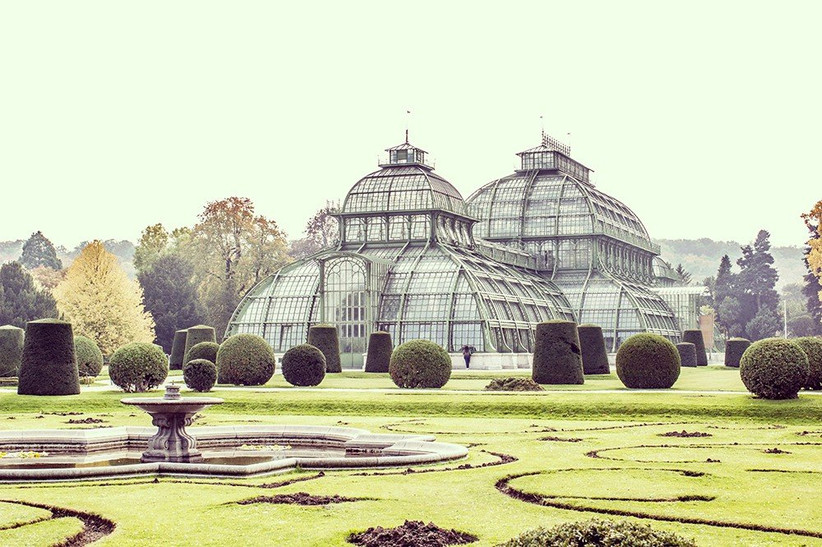 Vienna is famous for its artistic and intellectual reputation, and is the birthplace of something pretty special: the Sachertorte. Treat yourself to a slice of this incredible chocolate cake at the place of its origin – Café Sacher – or pay a visit to the Upper Belvedere Gallery, where you can view Gustav Klimt's most famous art work: The Kiss.
For a more detailed exploration of the city why not go all-out-cliché and hop aboard a Fiaker (a horse-drawn carriage), and watch the world go by as you trot through the streets. For a last little treat wander through the glass house at Schönbrunn Zoo, or simply lie on the lawns with a good picnic.
Where to Stay
If boutique is your bag then Hotel Altstadt is a beautiful example of a small hotel with heart, rooms are from £196 per night.
Some of us were just born to stay in hotels with rooftop pools. Sound like you? Grand Ferdinand Vienna has just that, as well as gorgeous rooms painted in all sorts of Farrow and Ball-esque colours. Rooms from £120 per night.
13. San Sebastian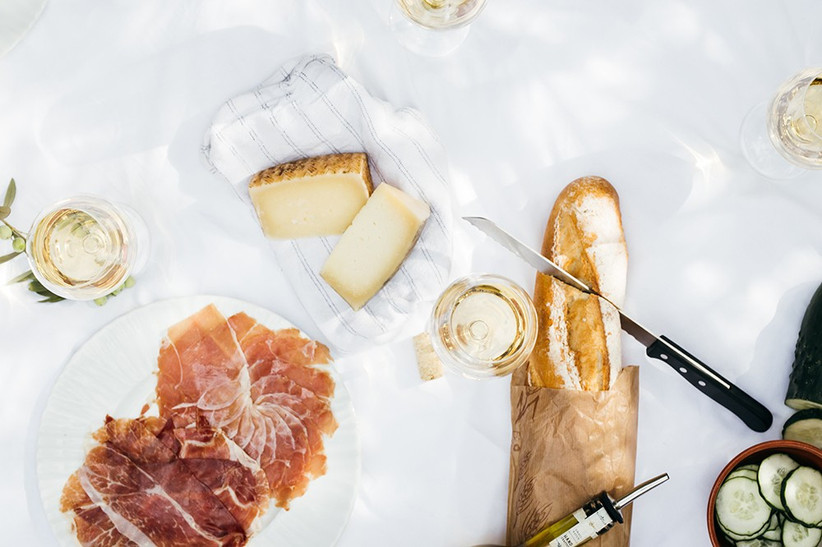 For foodies everywhere San Sebastián has become a sort of mecca, with more Michelin stars per square metre than anywhere else in the world, aside from Kyoto.
READ MORE: 17 Stunning Spots to Mini-Moon in Scotland
This little city perched on the beach in Spain is the perfect place to relax over some Pintos (The Catalan Tapas), enjoy walks on the sand or treat yourself to a boat trip around the bay.
Where to Stay
With uninterrupted views of the ocean from its roof terrace Hotel Akelarre [] is the perfect place to unwind. Rooms are £300 per night.
If you'd rather splash your cash on making the most of the food in San Sebastian rather than somewhere to lay your head afterwards Hostal Alemana is a safe bet. Clean and comfortable these no frills rooms start from £62 per night and provide the perfect place to crash after too many carbs.
14. Edinburgh
Arguably the most romantic city break in Scotland, Edinburgh gives history-loving couples the chance to get up and close and personal with some of the country's oldest architecture. From the castle built on high, looking over the rest of the town, to the cosy pubs on every corner, Edinburgh offers up something new to look at on every turn.
For a traditional date with a twist catch a film at the beautifully furnished Filmhouse or for something more 'testing' try a brisk walk up Arthur's Seat, for fantastic views out over Edinburgh and beyond. For the coffee connoisseurs try breakfast at Quay Commons in the up and coming Leith, where their own bakery also serves up hot homemade pastries each morning.
A trip to The Stockbridge Restaurant is perfect for a table for two. In February it was listed as one of The Times' 20 sexiest restaurants and plays host to numerous proposals due to its uber-romantic atmosphere! And before you go don't forget to confirm that the stars align when you're together in the Royal Observatory.
Where to Stay
Smack bang in the middle of Edinburgh's shopping district, Eden Locke is a hotel with a difference. Rooms, which are from £97 per night, are furnished in pleasing pastel colours and come with kitchens as standard.
The newly developed Edinburgh Grand does what it says on the tin, and provides a pretty plush place to rest your head. With a rooftop bar and luxurious linens, this is one for a treat weekend. Rooms from £143 per night.
15. Bath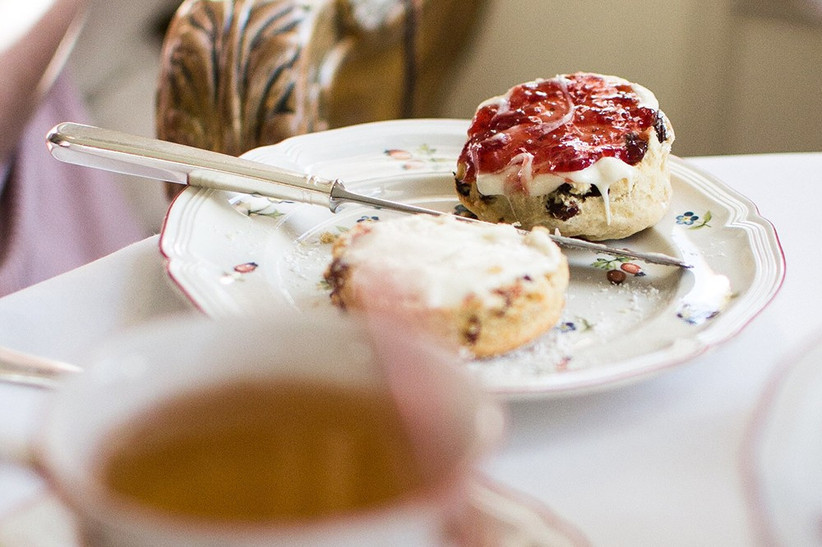 One of the oldest cities in England, Bath (as the name suggests) is a city built around its Roman baths. Now a museum, these make for a nice little afternoon of wandering, but the real joy probably comes afterwards for most people.
READ MORE: The Best Honeymoon Hotels in the World
Famed for its afternoon teas, Bath provides cakes, bakes and sandwiches in nearly every one of its multitude of cafes. For a little down time book into the spa, where the rooftop thermal pool overlooks the city, and is atmospheric with steam rising off in winter and a cool respite in the middle of summer. If you're looking to seriously blow the bank why not treat yourselves to a hot air balloon ride over this ancient city?
Where to Stay
The Queensberry Hotel is finished to a really beautiful standard, with open fires and velvet soft furnishings. Rooms from £110 per night
The Thief is utilitarian in the best way – bare wood, subway tiling and crisp white sheets. Rooms are from £80 per night.
Know when you should be heading to Italy vs Greece? Find out which months are best to honeymoon where in our guide to the ultimate honeymoon destinations by month.