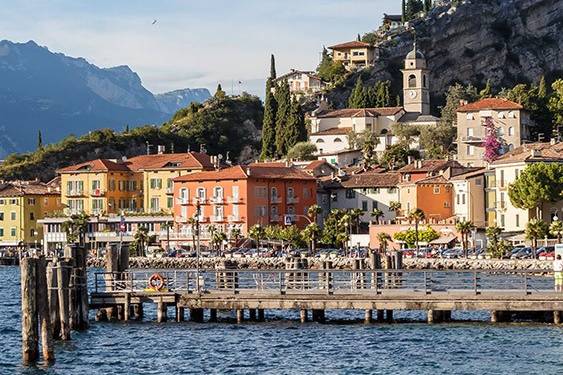 As weddings abroad become more and more popular and with one in five British couples saying Italy would be their ideal European wedding destination, we explore why Italy could be the perfect location for your destination wedding.
Take a look at our 17 reasons to get married in Italy.
The Land of Love
Passion runs through every part of life in Italy, so your special day is guaranteed to be even more memorable in the country that practically invented 'amore'.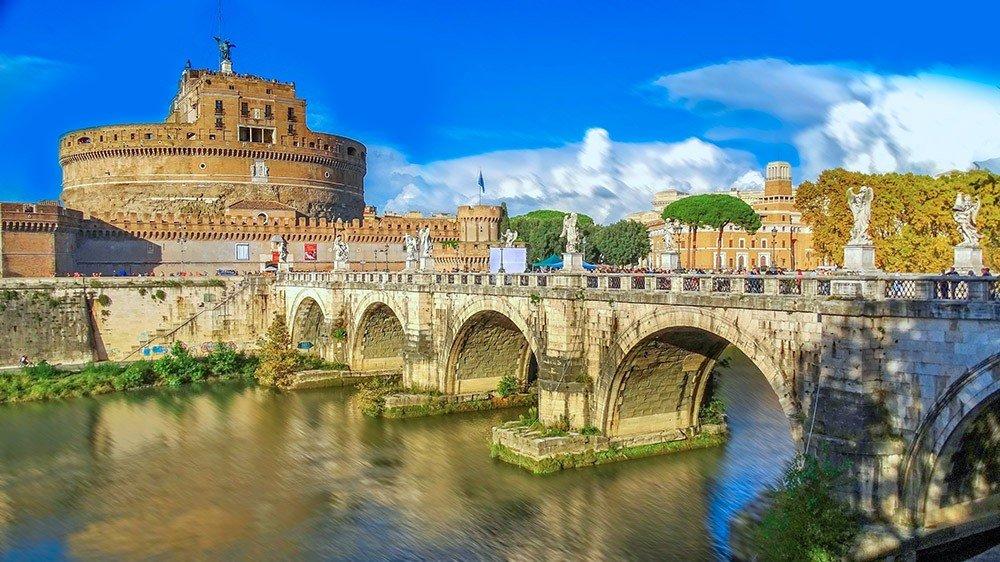 The Food
Only Italy can take the simplest ingredients and transform them into a meal fit for kings. From handmade pasta to fresh seafood, lemons and olives plucked from the trees nearby, there's no need to wonder how good your reception dinner will be. Mouth-watering.
The Wine
With vineyards the length of the country producing more than 300 grape varieties and some of the world's most famous wines, you can toast with Prosecco and then celebrate with the local vintages. Head to somewhere like Tuscany and you can even tie the knot overlooking the vines themselves.
The Weather
A rainy summer's day is always a possibility in the UK, but in Italy you're all but guaranteed perfect weather from May to October – if you fancy a spring or autumn wedding, the sun should be shining in the south, while if you want to say 'I do' in midsummer, the north is warm without being meltingly hot.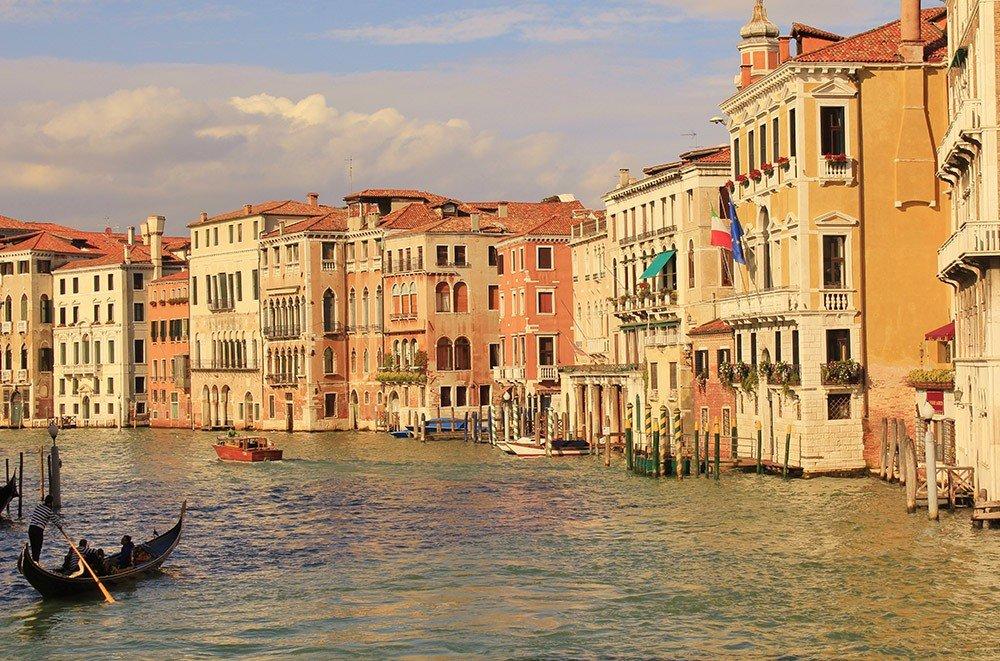 The History
Italy takes its heritage very seriously, so the hundreds of historic venues dotted around the country are in wonderful condition, whether you choose a fairytale castle or a beautiful villa once owned by the country's nobility.
Even the local town hall might be a stunning palazzo, while venues available for civil ceremonies often date back hundreds of years for a setting you'll never forget.
The Beaches
With almost 5,000 miles of coastline, Italy isn't short of beautiful beaches and more and more local areas are starting to hold civil ceremonies on the sand themselves. Many are symbolic ceremonies, but if you check with local wedding planners, they'll know which town Mayors will marry you by the sea itself.
The Stunning Scenery
Where to begin with bella Italia? In the north, where Lake Garda and Lake Como are just two of the beautiful lakeside settings, or where the colourful houses of the Cinque Terre will take your breath away? Or in the south, home to the Amalfi Coast with its own pretty hillside towns above the sparkling blue sea.
In between, you'll find rolling hills, dramatic mountains, endless vineyards, hilltop villages and historic cities. So unlike some other destinations, wherever you choose will have a spectacular view for free. Decisions, decisions.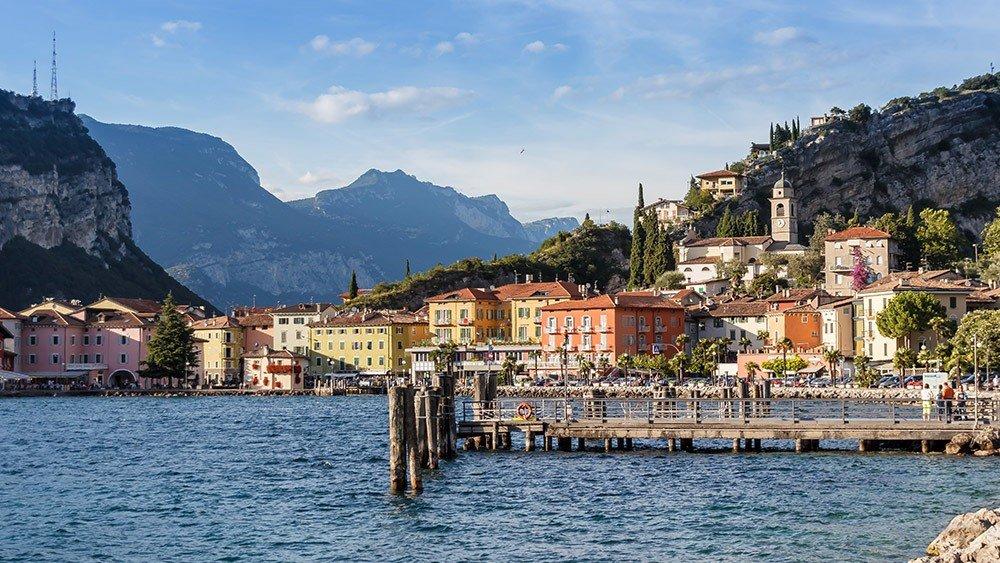 The City of Love
Floating on its canals and lagoon, few cities are as romantic as Venice – and few ceremonies could be more romantic than tying the knot in La Serenissima. Imagine arriving by gondola, or sailing off together along the Grand Canal for your first moments as newlyweds. Not to mention luxurious palazzos, historic hotels and even reception venues on their own private island…
The Eternal City
Ah Roma – appropriately 'amor' spelled backwards, this city of love has wedding venues almost as spectacular as its iconic landmarks. Marry on one of Rome's hills, where Michelangelo designed the palaces, or in a former convent near ancient Roman baths as well as a historic villa with beautiful gardens. Then capture the moment forever with photos on the Spanish steps or by the Trevi fountain.
The City of Art
For art-lovers, it's hard to beat Florence – outside the galleries, the city's buildings are as stunning as any Old Master's painting, with the river Arno flowing under the ancient bridges. Say your vows in the medieval Palazzo Vecchio on the city's most famous square, among opulent Renaissance décor or surrounded by the scent of the flowers in the palace's rose garden.
The Paperwork
For UK couples, the legal side is relatively simple – Catholics have the option of marrying in church, while civil ceremonies in licensed venues are recognised at home. There are no minimum residency requirements, the paperwork isn't too complicated and there are plenty of English-speaking wedding planners to take it all off your hands if you prefer.
The Practicalities
Love the idea of a wedding abroad but hate the idea of a long-haul flight? Italy is only a short hop away, with a string of airlines flying to airports around the country – including plenty of low-cost options if you or your guests are on a budget. Perfect if you want to keep popping over during the planning stages too.
The Family-Friendly Welcome
Italians pride themselves on a warm welcome to everyone, but children are always the centre of attention. So if you're bringing your own family to the wedding, or are looking for somewhere where younger guests are going to be welcome rather than tolerated, Italy is perfect.
The Cost
A magical setting, a unique venue, fabulous food and wine and all for less than it costs to marry in the UK? Brides needn't compromise their wedding dreams in Italy if they're working to a budget.
The Style
Think of the world's great designers and style icons and at least half of them will be Italian – expect to find that stylish flair in even the smallest details of your day.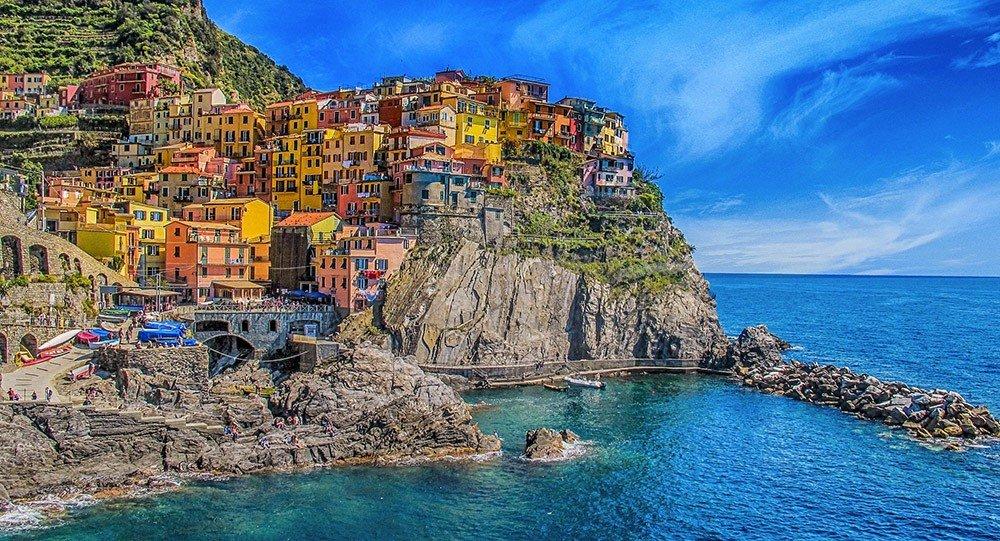 The Fireworks
If you've always wanted your wedding to go with a bang, fireworks are part of a traditional wedding celebration in Italy so you're more likely to find venues which are happy for your personal pyrotechnic display to light up the sky.
The Perfect Honeymoon Destination
Everything that makes Italy perfect for your wedding abroad makes it just as perfect for your honeymoon – so if you've been struggling to decide between city, country and coast, there's no reason to miss out on any of them.