The 15 Best Wedding Venues in Manchester for 2021
From cool city centre spaces to grand hotels, these are our favourite Manchester wedding venues. Our picks include alternative venues as well as places for a more traditional wedding.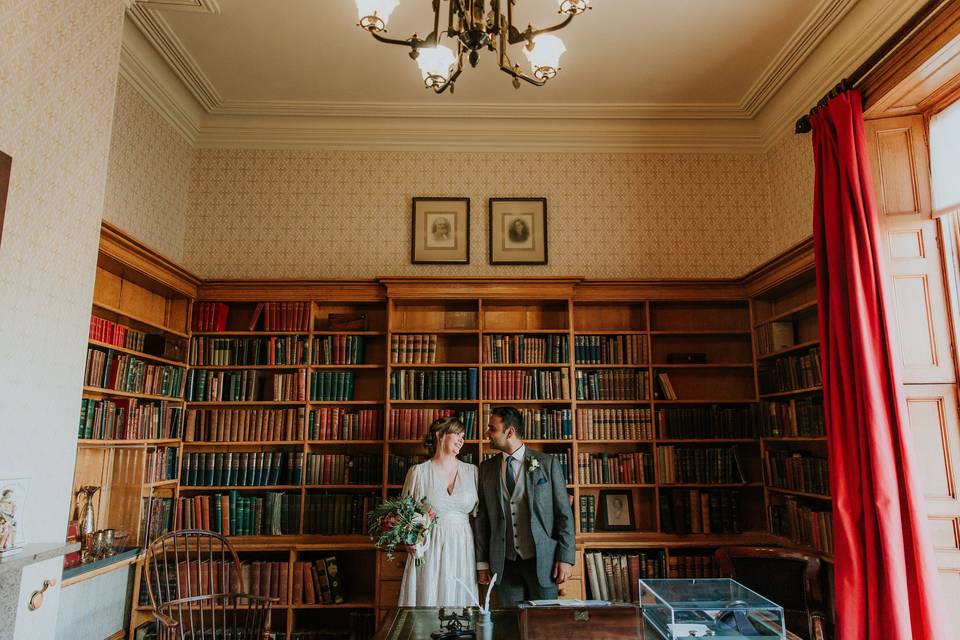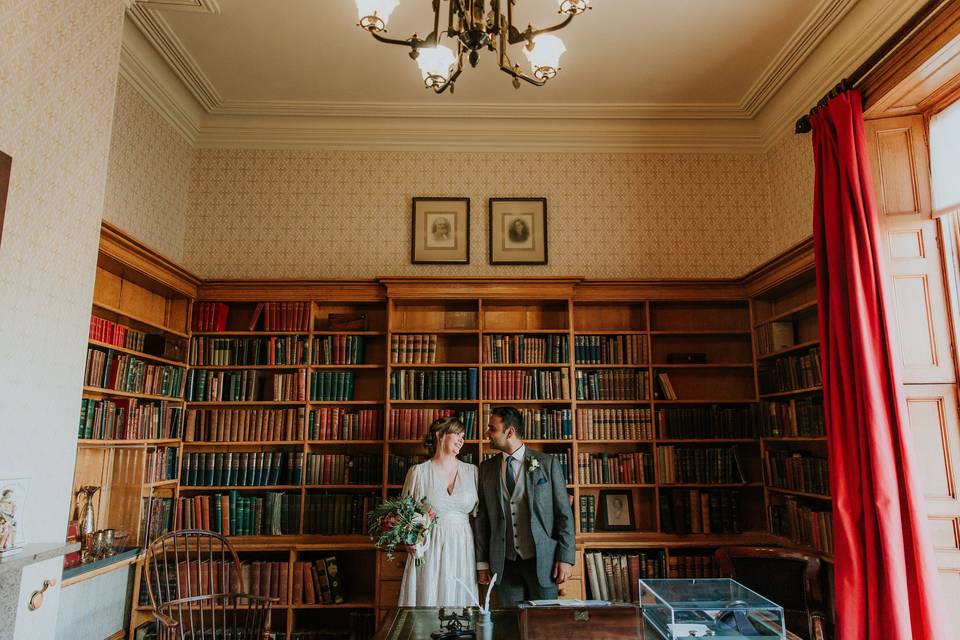 Wedding venues in Manchester come in a variety of different styles.
Whether you're looking in the city centre or in Greater Manchester, you'll find everything from cool urban warehouses to elegant country houses.
After all, we're talking about a metropolitan area with a population of almost 3 million - it makes sense that there's a lot of choice!
That's why, before you start booking viewings, it makes sense to focus your search by working out what type of wedding venues will best suit your big-day priorities.
Do you have lots of guests coming from different parts of the country? A hotel wedding venue in Manchester makes sense, as you'll want plenty of accommodation. Is the most important thing for you to have a unique celebration? Concentrate your search on blank canvas venues and venues with minimal décor, so you can really put your stamp on the space.
Once you have an idea of what you're looking for, we're sure you'll find some gorgeous Manchester wedding venues that fit the bill!
Here are some of our favourite places to get married in Manchester.
READ MORE
1. Great John Street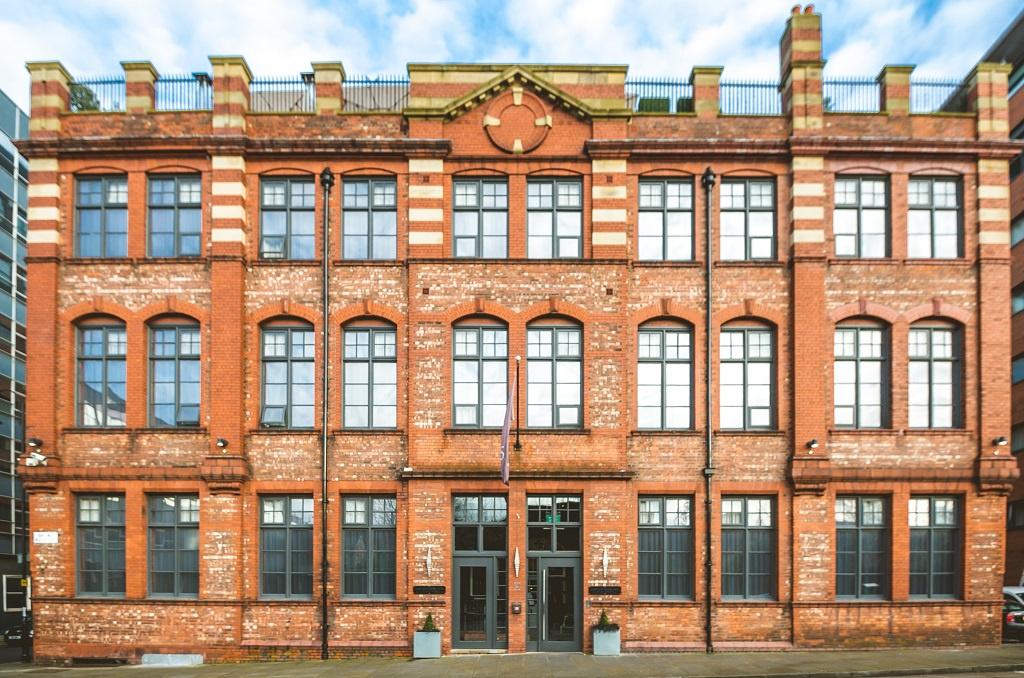 For a Manchester city centre hotel with plenty of personality, it has to be Great John Street. Located in a converted Victorian school, this is a luxurious proposition, with beautifully designed celebration spaces and some rather lovely bedrooms to retire to at the end of the night.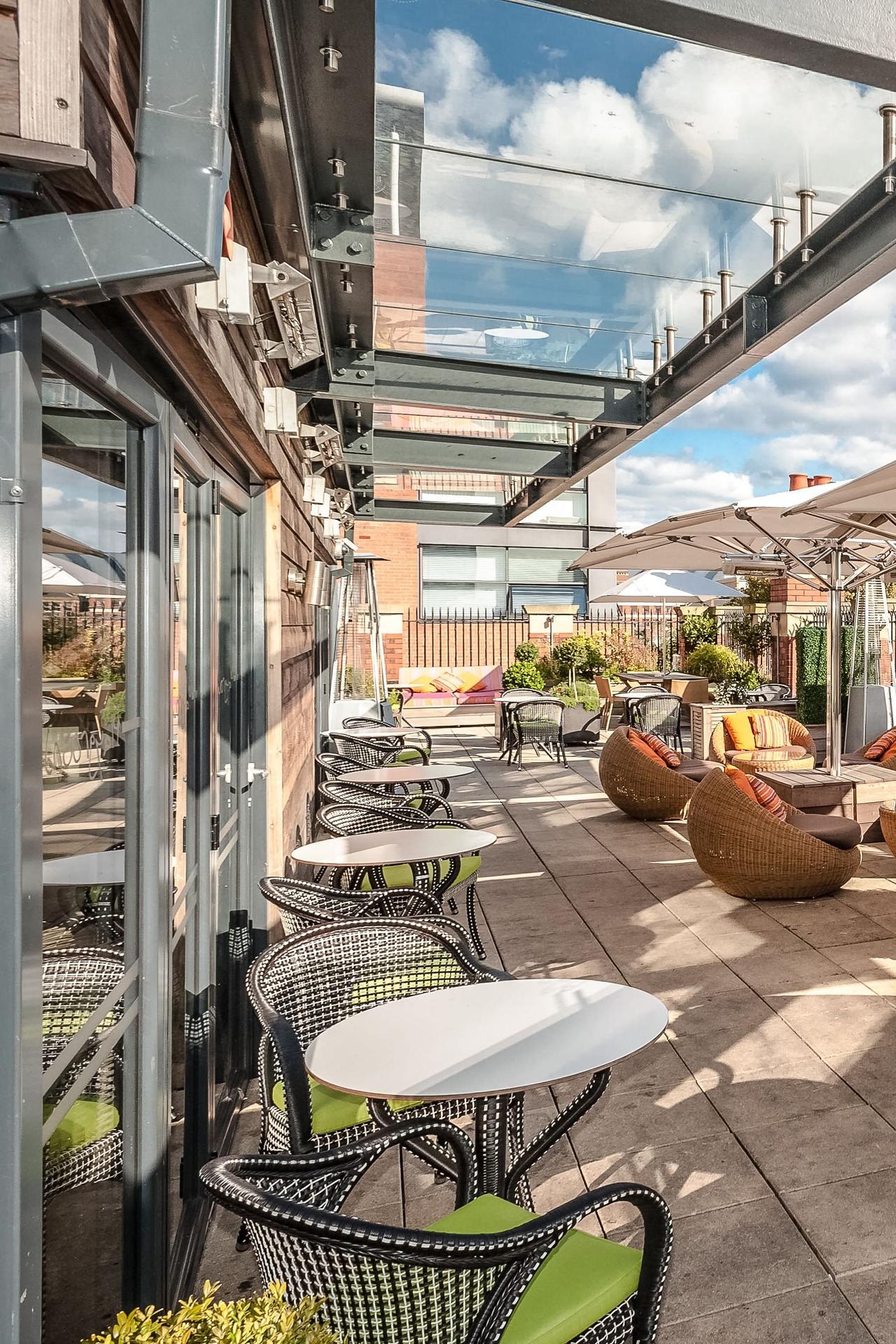 There are several places within the hotel for a ceremony and reception, but our favourite has to be the Rooftop Lounge. It's wonderful on a sunny day, and even more so when night falls and the lights go on.
2. The Monastery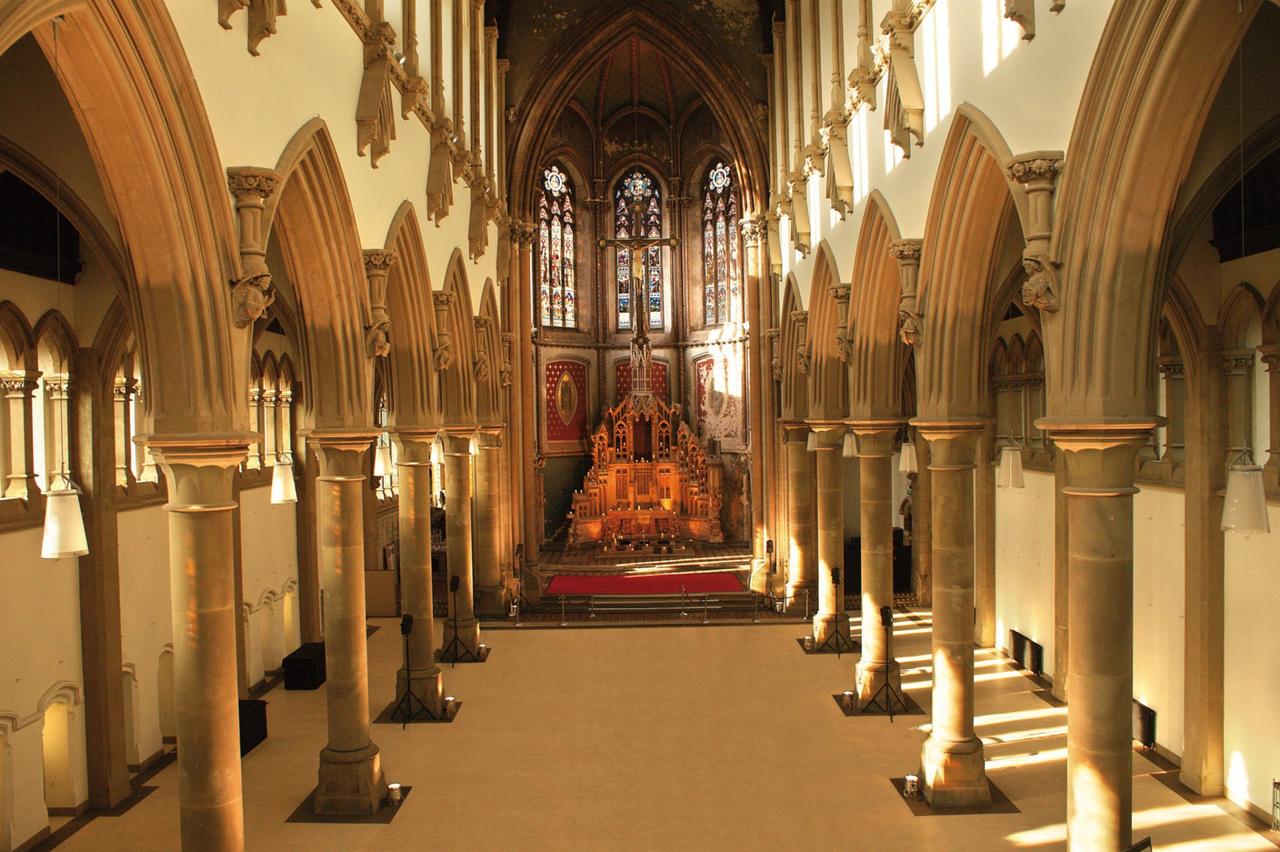 The Monastery is a grand and atmospheric Manchester wedding venue that's ideal for larger weddings. The Great Nave can host weddings for 100-400 guests.
It's a Grade II-listed building that's full of historic charm, formerly a Francisan church and friary.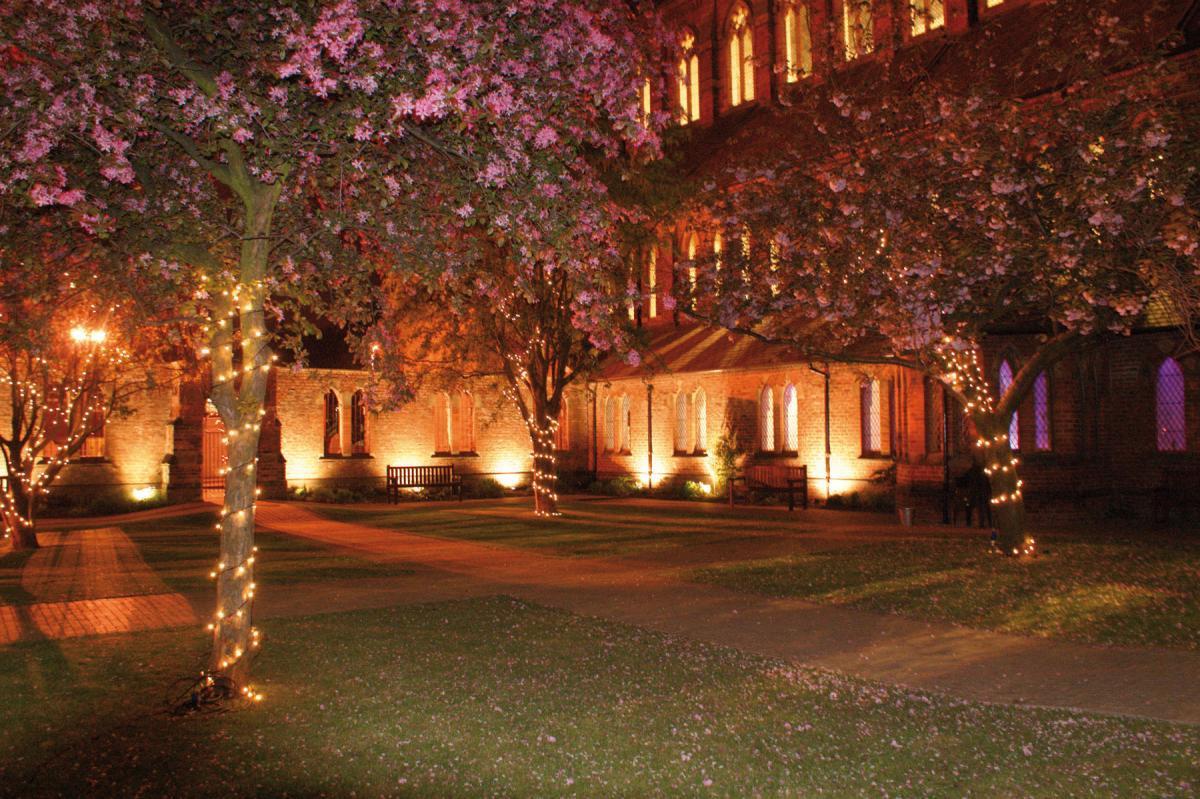 There's also a tranquil garden that would be the backdrop to some magical wedding photos.
3. Elizabeth Gaskell's House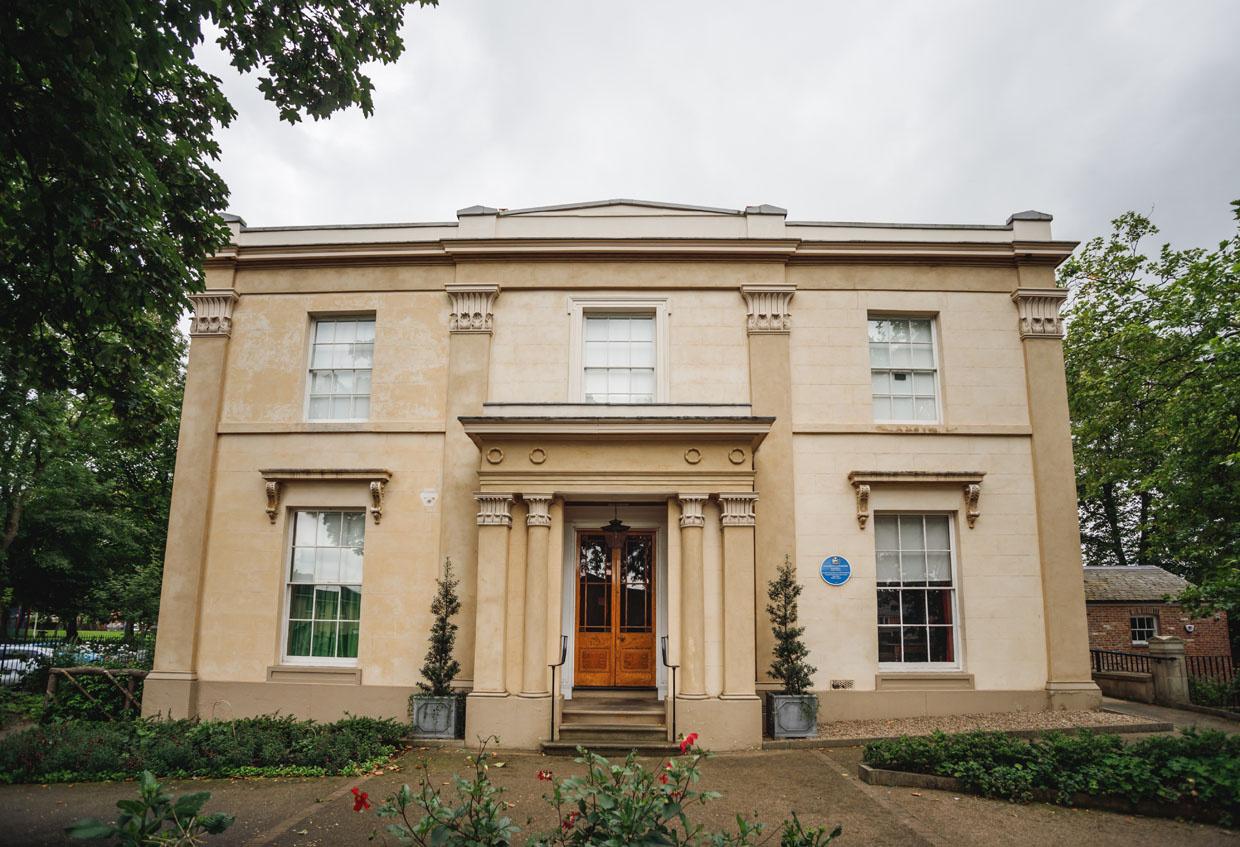 For smaller weddings, Elizabeth Gaskell's House is a delightful venue. The former house of the renowned Victorian writer has bags of charm, with period features aplenty.
There are several licensed spaces within the house, including the book-lined study.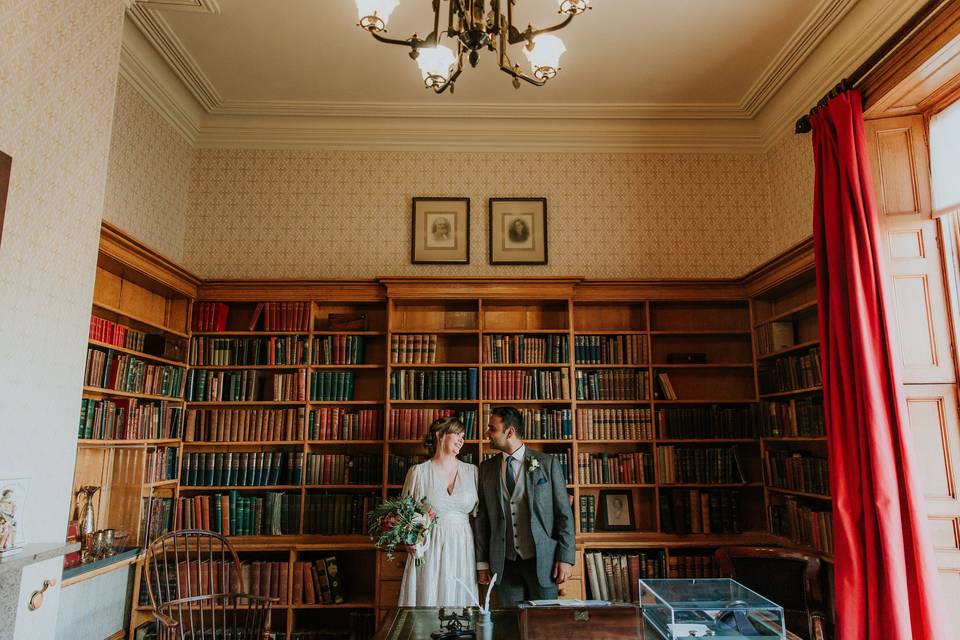 The house can host up to 35 on an exclusive use basis.
As well as the glorious interiors, there's a beautiful garden that would be a lovely spot for your reception drinks.
4. Whitworth Locke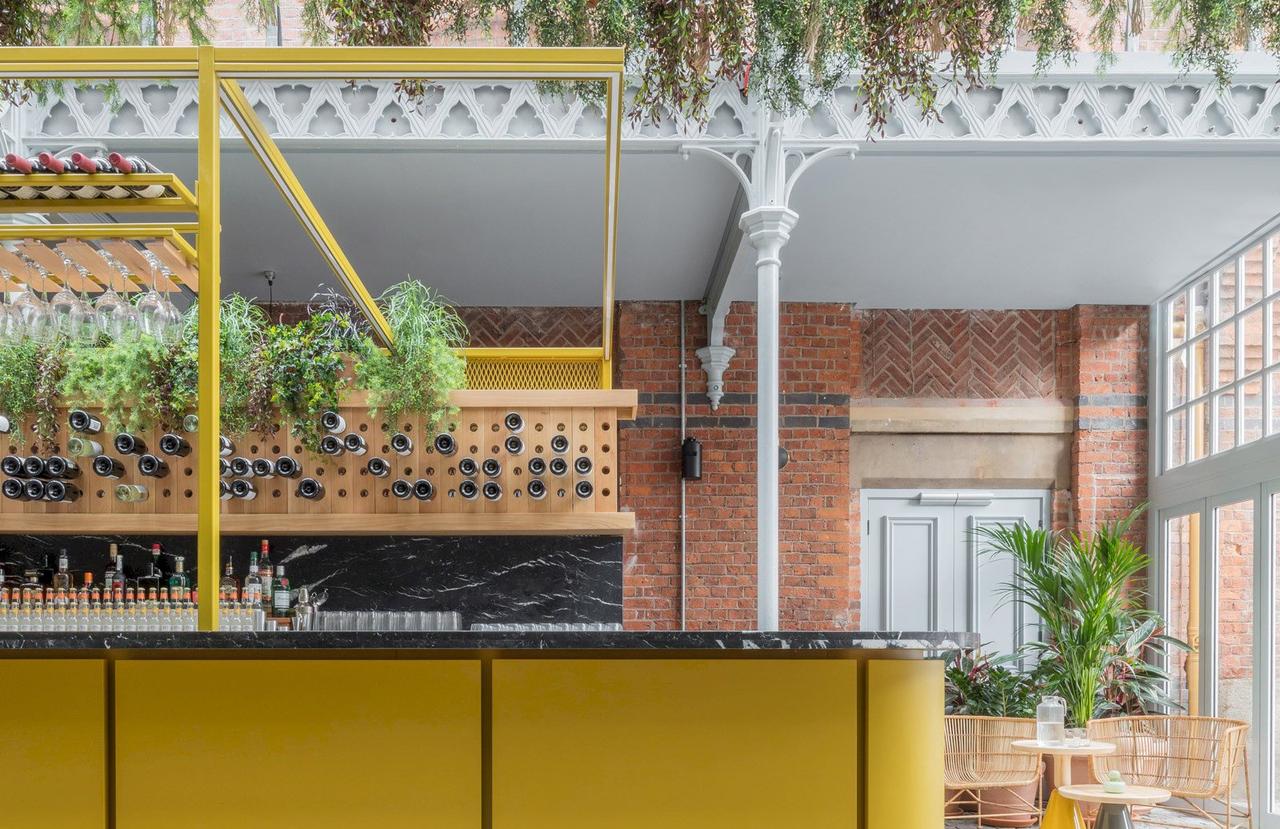 Aparthotel Whitworth Locke is a Manchester venue that effortlessly blends contemporary and historic. The space is a beautifully refurbished 19th century cotton mill that houses 160 apartments.
There's also a very stylish event space, The Storehouse, which can be transformed from a ceremony set-up to a sit-down wedding breakfast to a party room with built-in stage.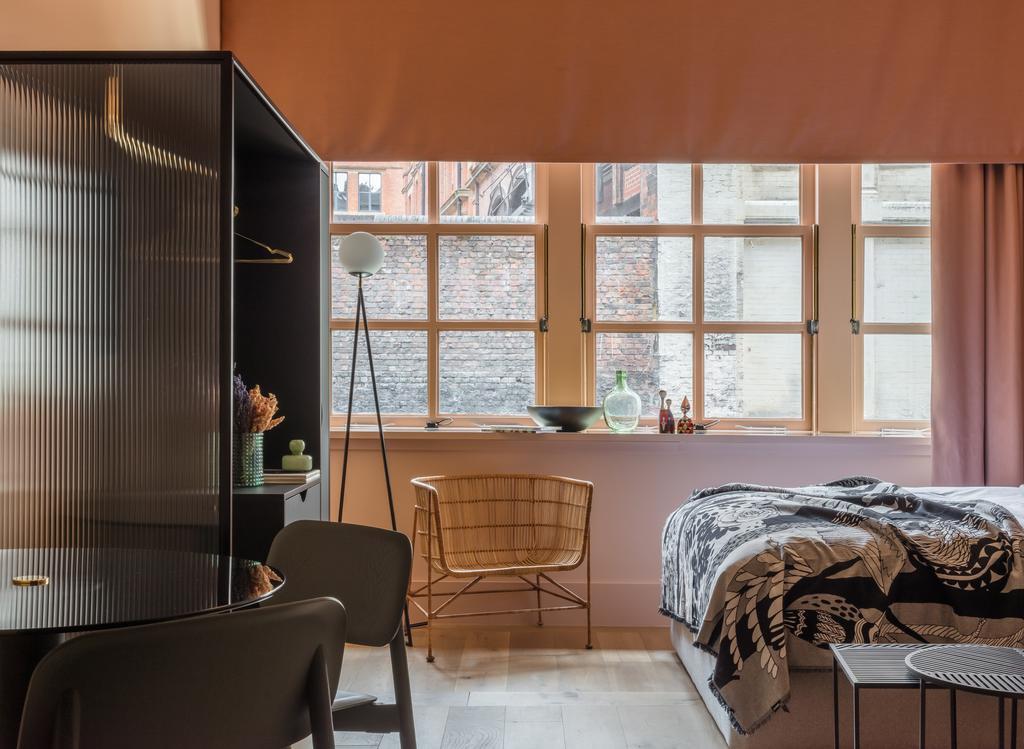 One of the big advantages is that there's an array of chic accommodation on site, so guests don't have to go far at the end of the night.
READ MORE: The 15 Best Wedding Dress Shops in Manchester
5. Manchester Art Gallery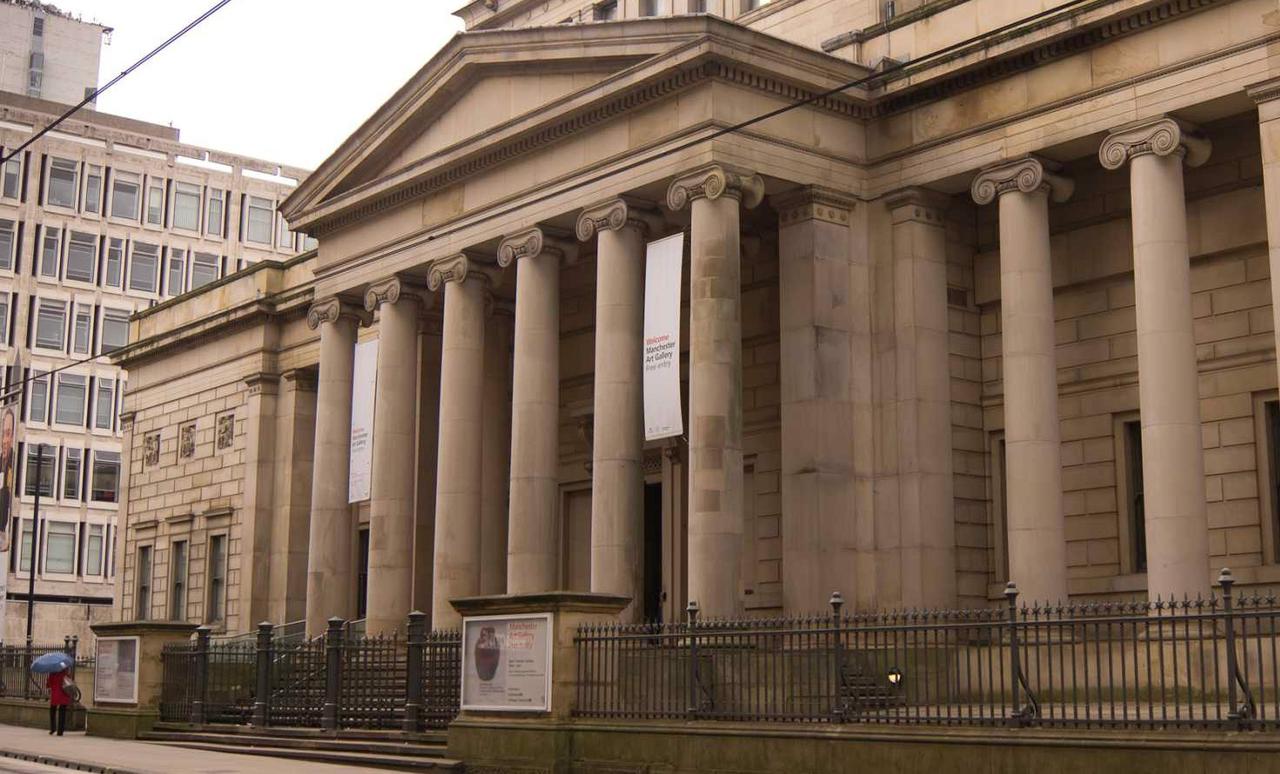 Art-loving couples will be in heaven at Manchester Art Gallery, the perfect venue for an elegant city wedding.
Imagine exchanging vows surrounded by the paintings of Lowry, followed by a drinks reception in the Pre-Raphaelite gallery.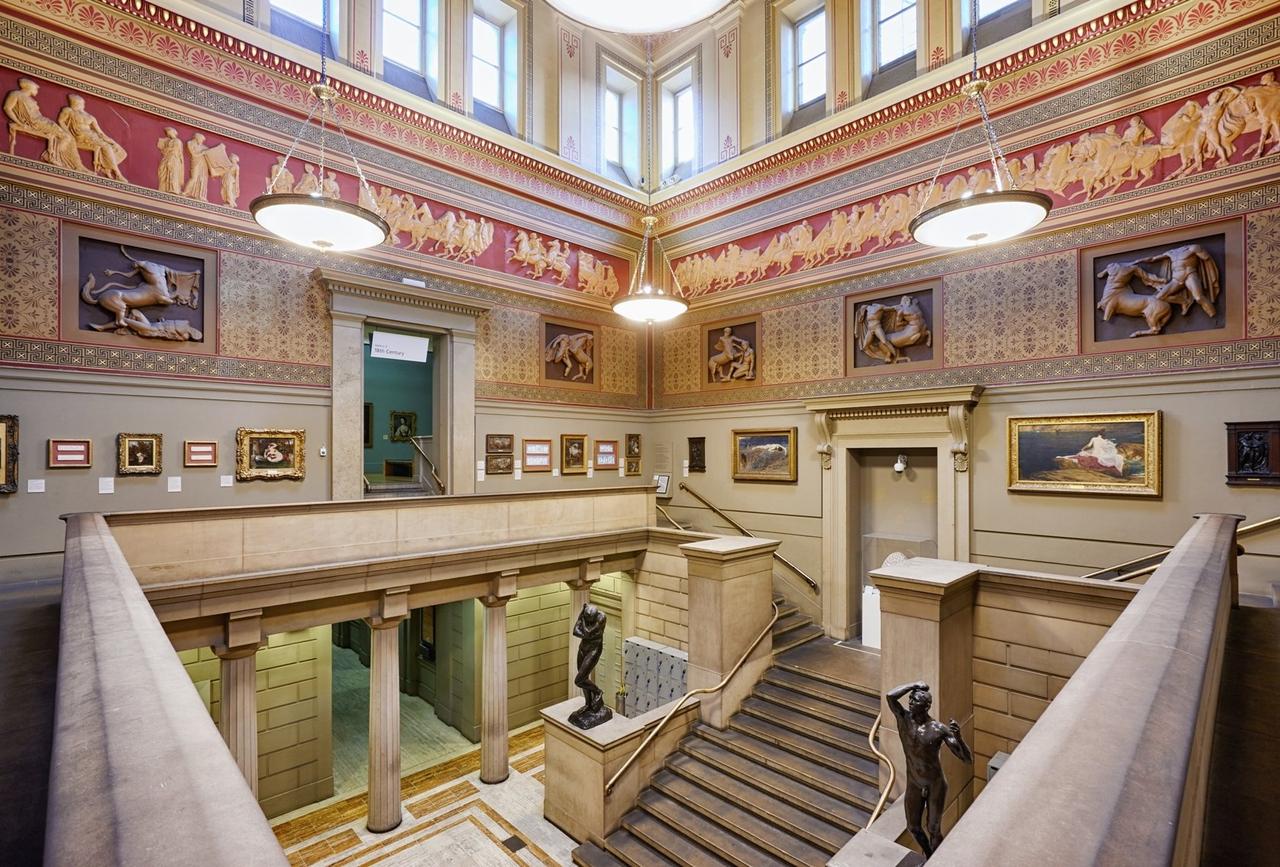 For the wedding breakfast, the venue has spaces to suit guests lists large and small, from intimate dinners to a party for 120.
6. Hallé St Peters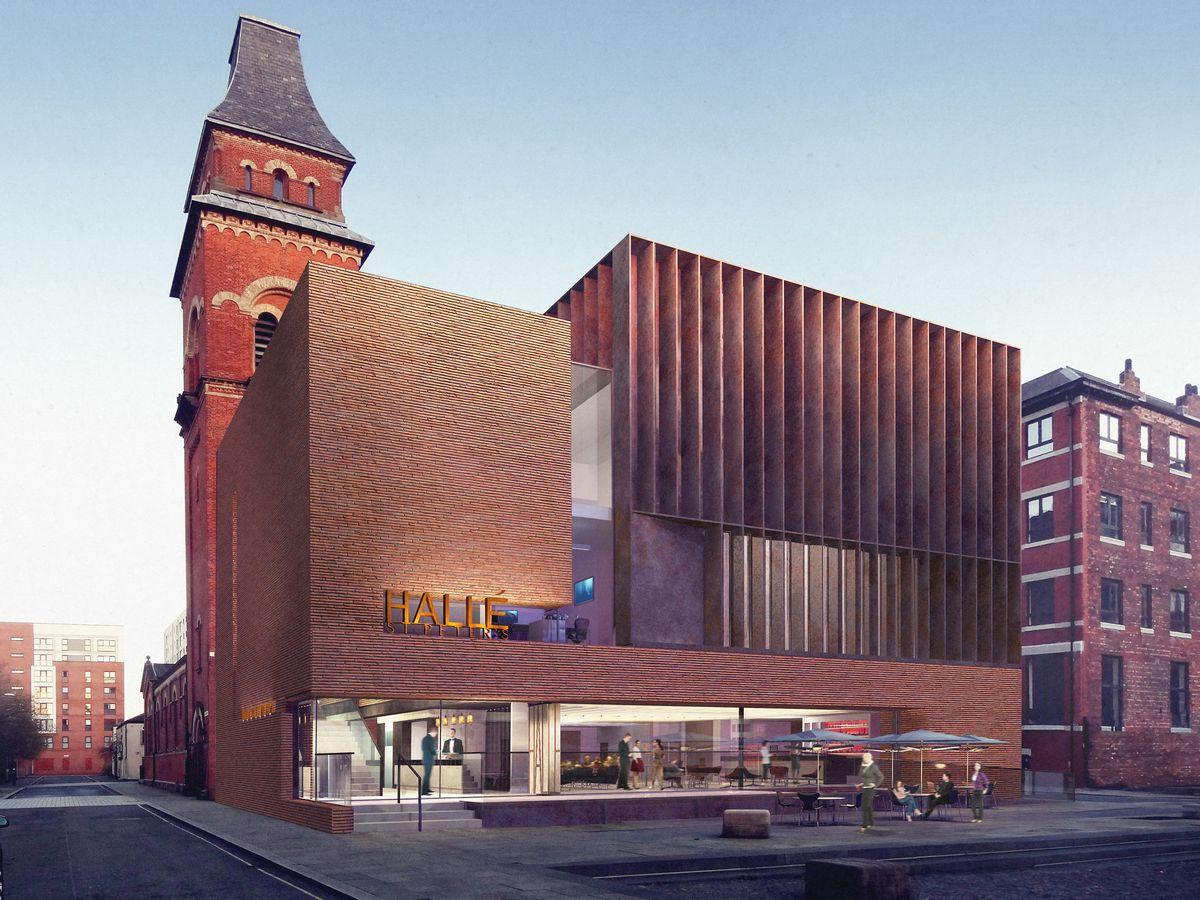 Hallé St Peters is a Grade II-listed former church that has been brought back to life as a stunning celebration space.
Many original features have been retained, including the high ceilings, but rather than overly tied to a specific period, the venue feels utterly timeless.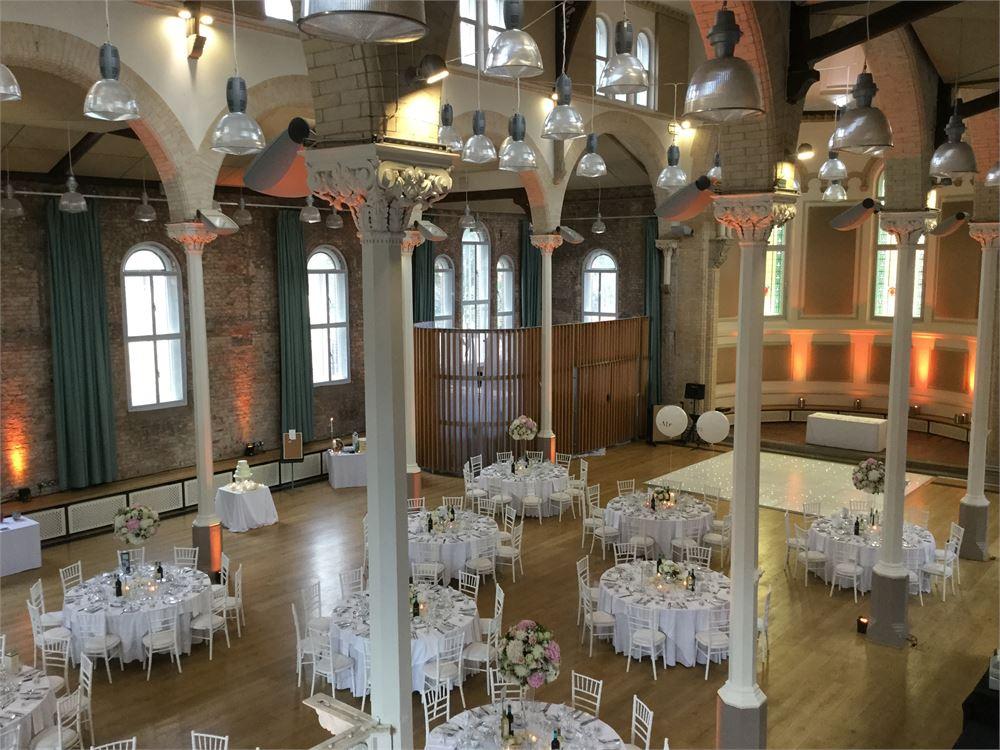 The venue hosts wedding from 50 to 250 guests and is licensed for civil ceremonies.
7. Manchester Hall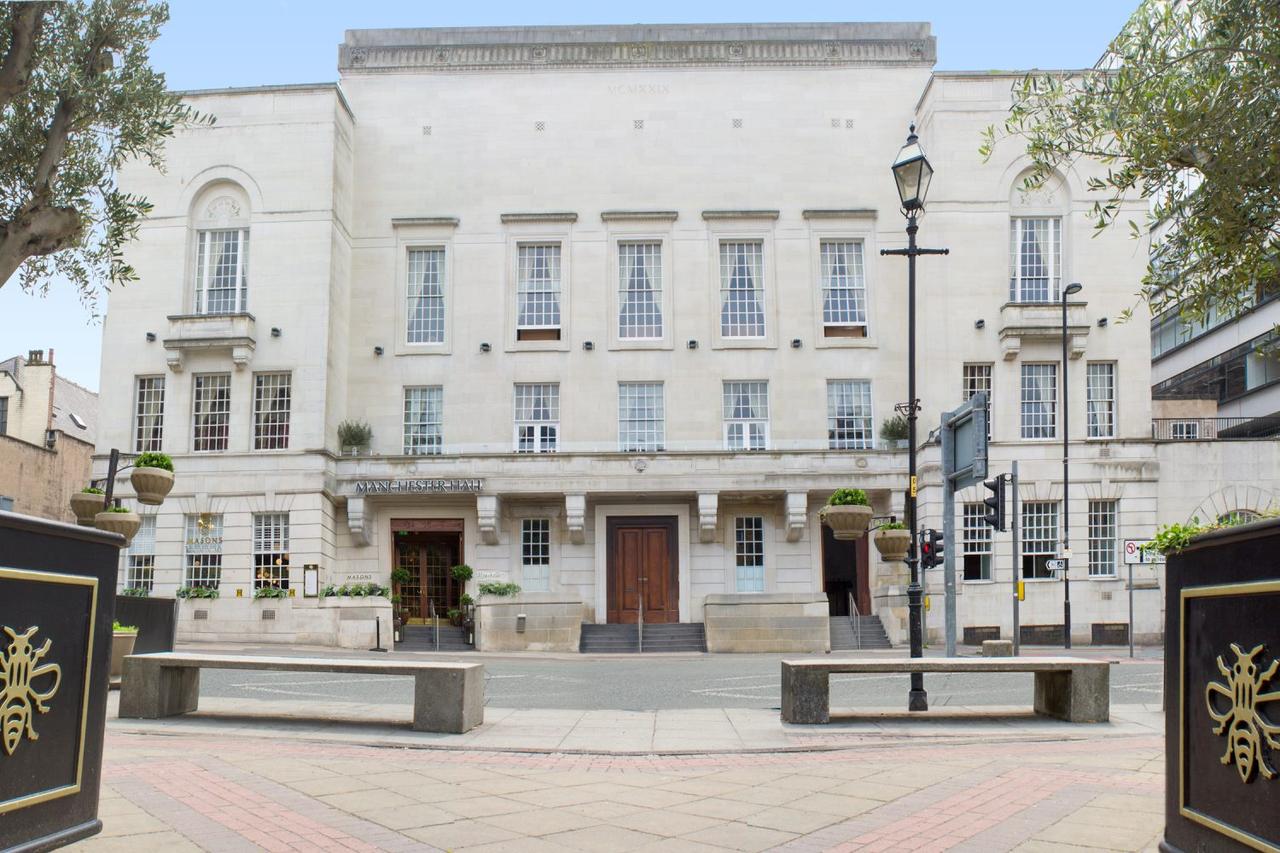 If you're looking for a glamorous wedding venue in Manchester, this 1920s venue should fit the bill. Manchester Hall combines Art Deco architecture with contemporary styling to dazzling effect.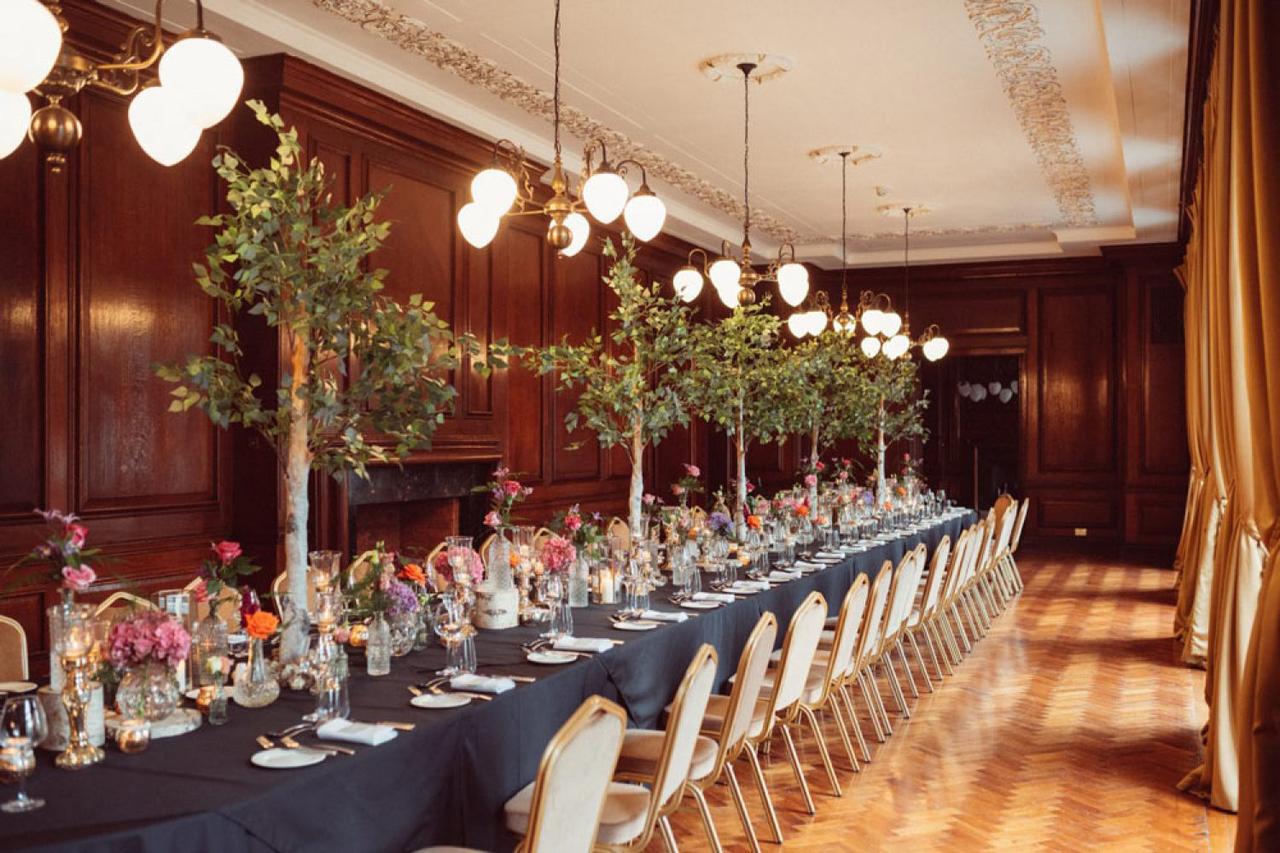 You'll find beautiful celebration spaces to suit different sizes of guest list, from The Library for up to 50 and the rooftop terrace that holds up to 500.
8. King Street Townhouse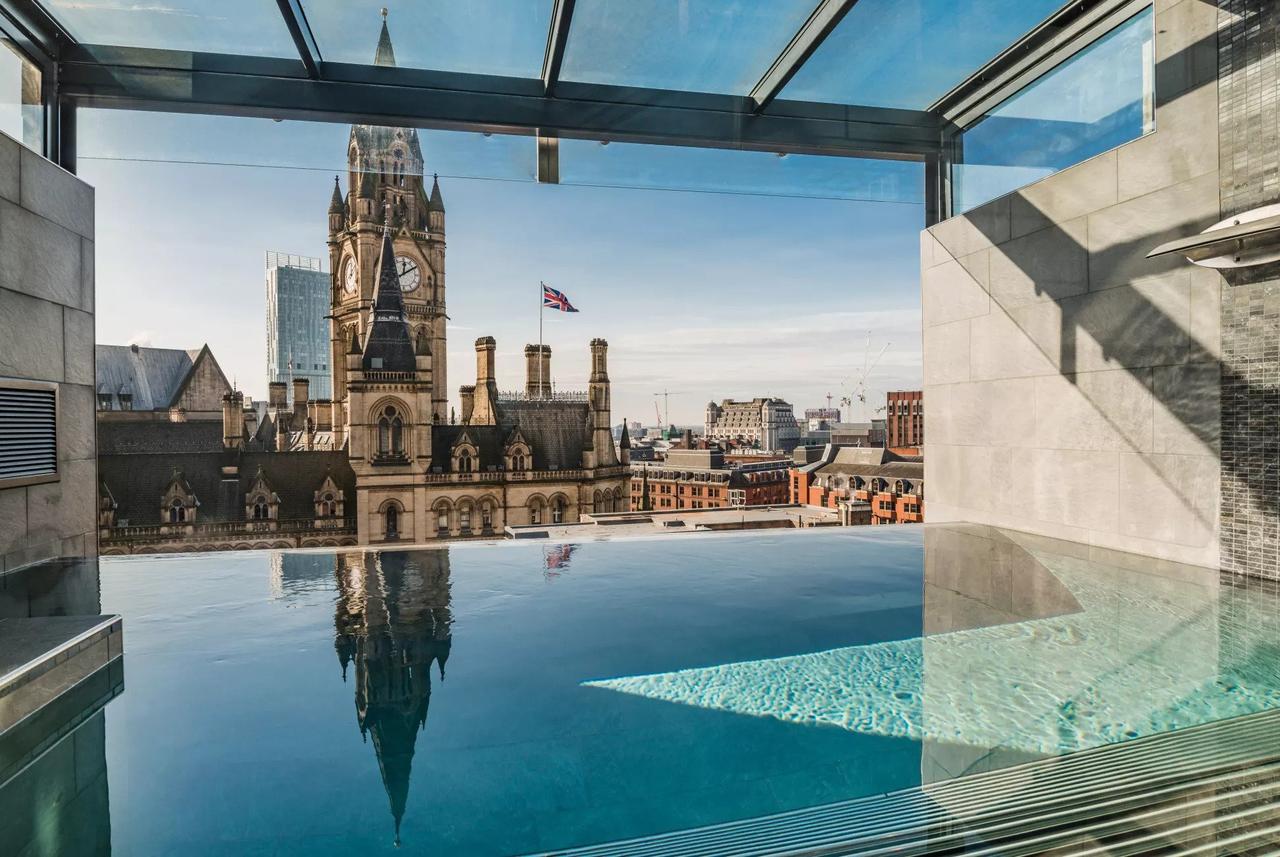 We strongly suggest you book a couple of nights either side of your wedding at King Street Townhouse. That's because as well as being a stylish wedding venue, this city centre hotel has some excellent facilities - it would be a shame to miss out! From the rooftop infinity pool to the beautiful bedrooms, there's plenty to enjoy. There's even a private cinema.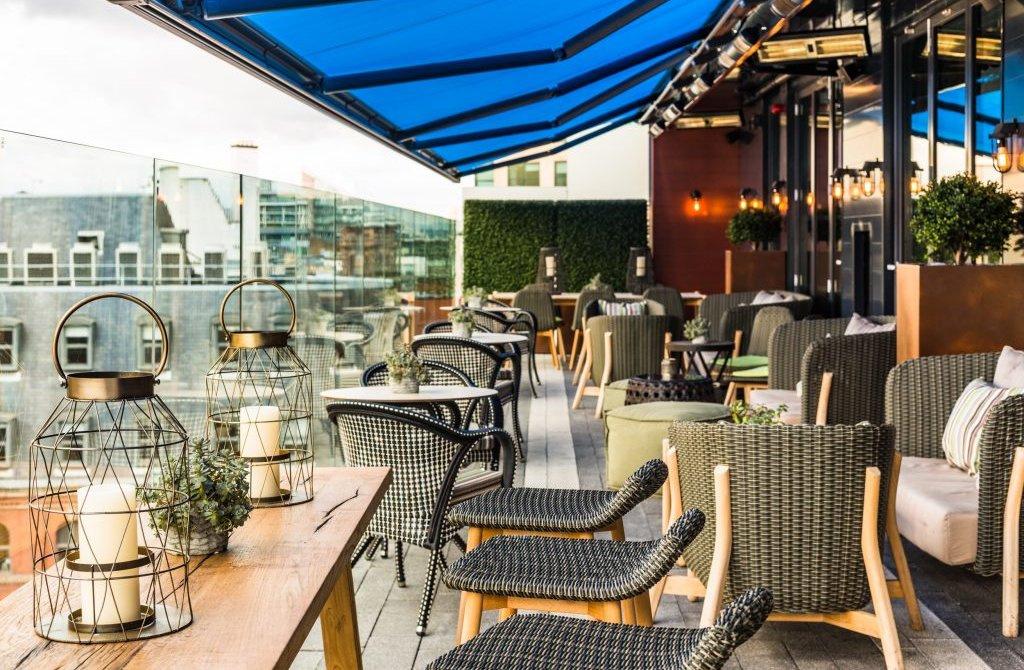 There's a variety of wedding spaces, including the rootop terrace and interconnected rooms for intimate gatherings.
READ MORE: Hen Party Ideas Manchester: The Best Places to Stay, Eat, Drink and Play
9. The Castlefield Rooms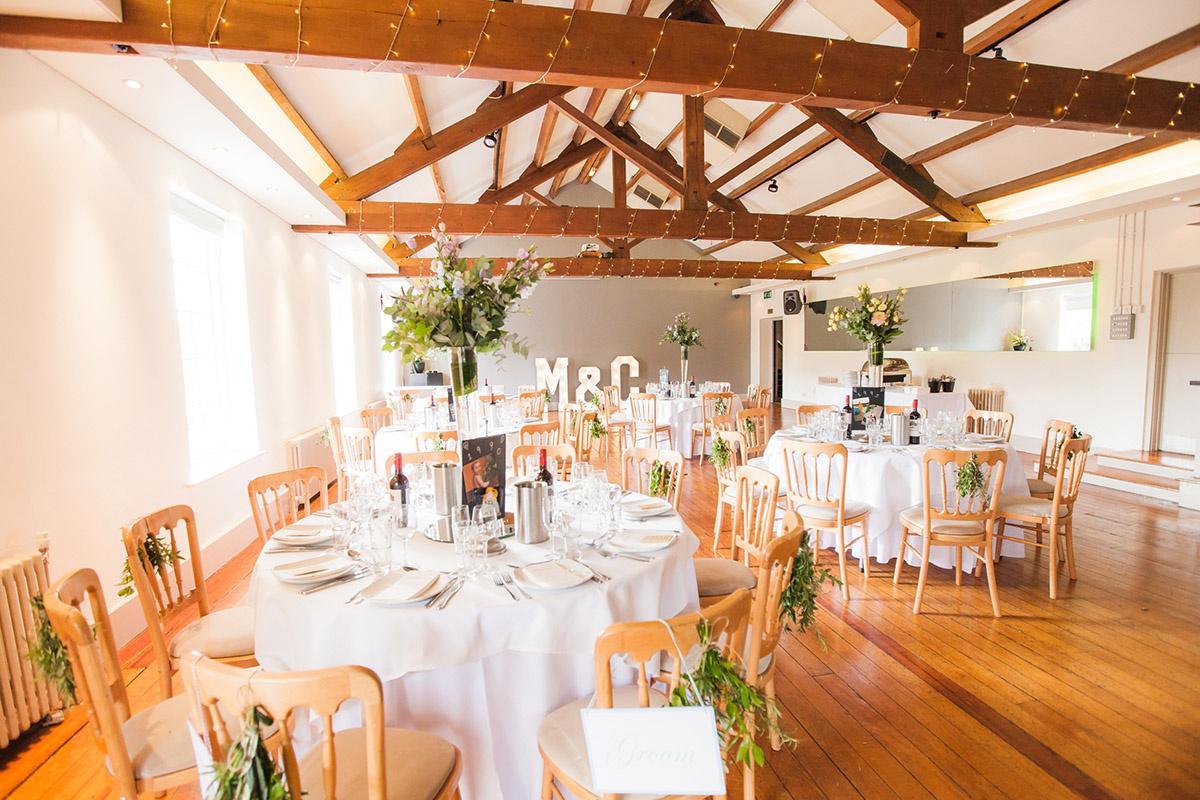 The Castlefield Rooms is a versatile Manchester wedding venue that you can easily style to suit your personal aesthetic, whether that's rustic-luxe or boho prettiness - or anything else!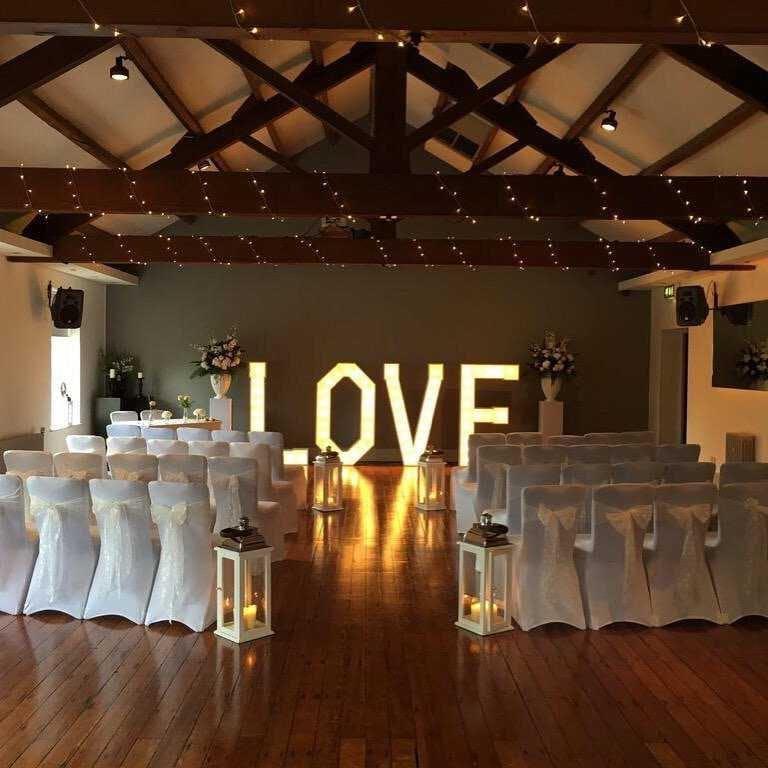 Catering comes from well-reviewed Manchester restaurant Albert's Shed, so you and your guests will enjoy a feast to remember.
10. Concorde Conference Centre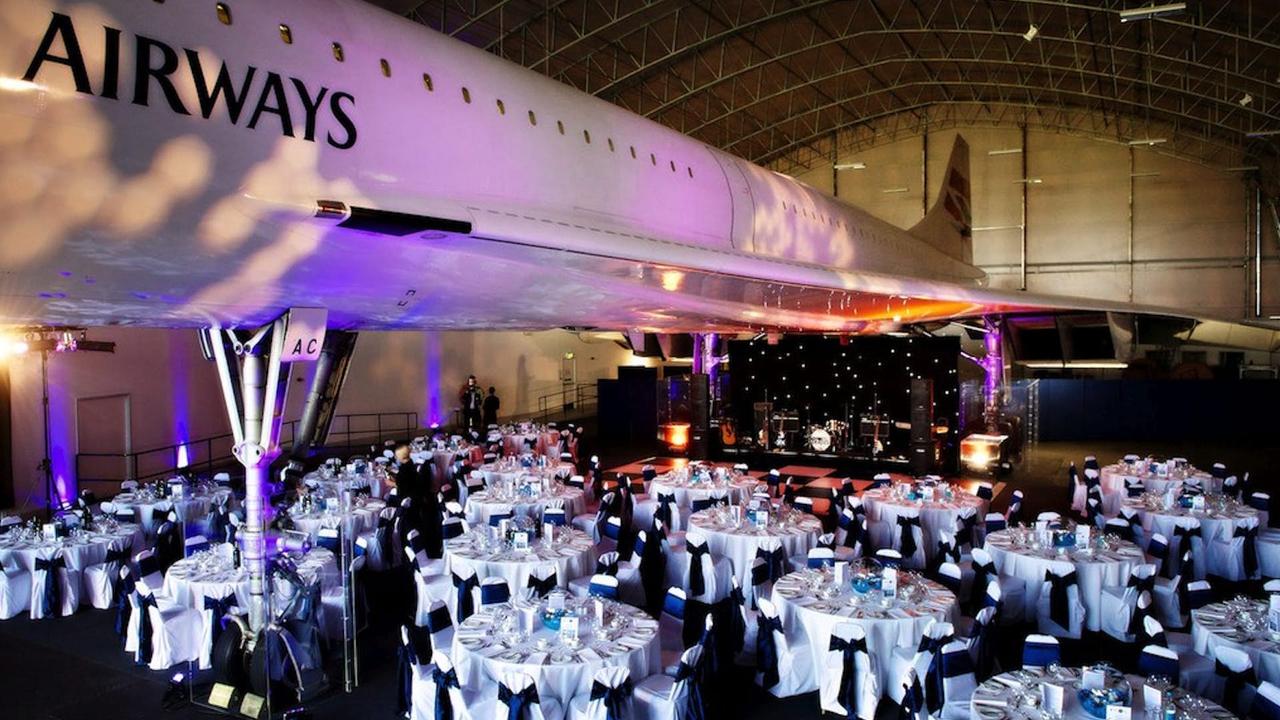 Looking for a Manchester wedding venue with a difference? Check out Altrincham's Concorde Conference Centre. It's certainly an alternative to the classic wedding venue - you can dine with your guests under the wings of Concord.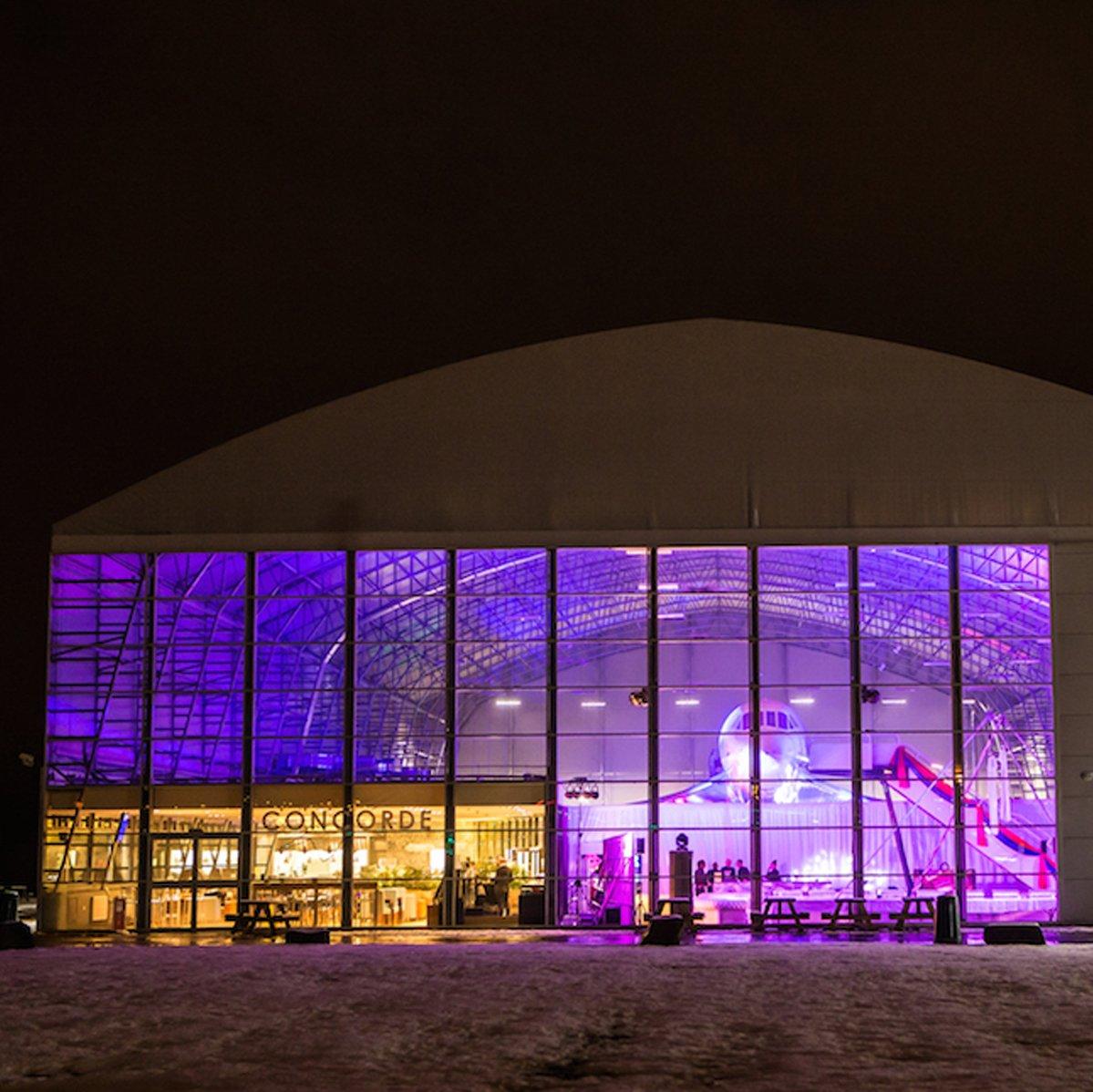 At 1,600 sq m, this is definitely a venue for a larger guest list - and for a couple who love planes!
11. Eleven Didsbury Park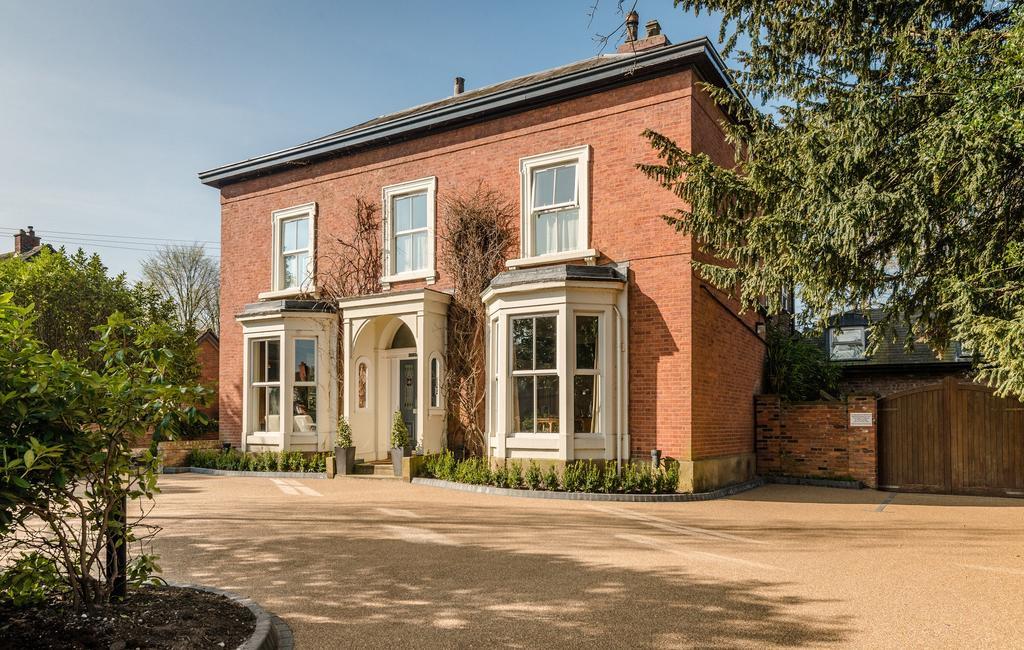 Eleven Didsbury Park is a chic boutique hotel - and a lovely venue for a laidback wedding. You can have your ceremony at Didsbury House, before moving here for the celebration, starting with a drinks reception in the Walled Garden.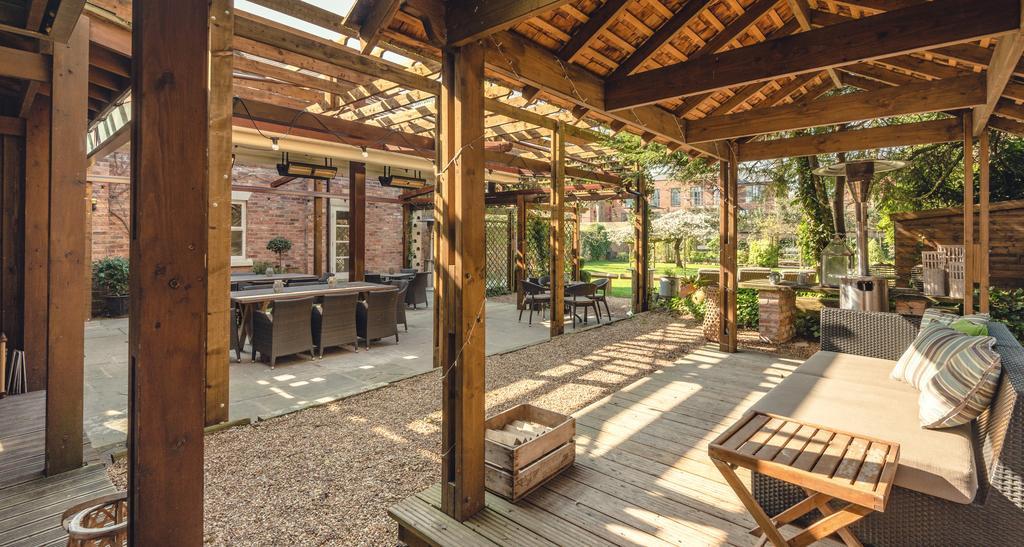 Move into the Garden Lounge for your wedding breakfast and evening party.
There are 20 pretty guest rooms, all of which are included in the wedding packages for an overnight stay.
12. Victoria Baths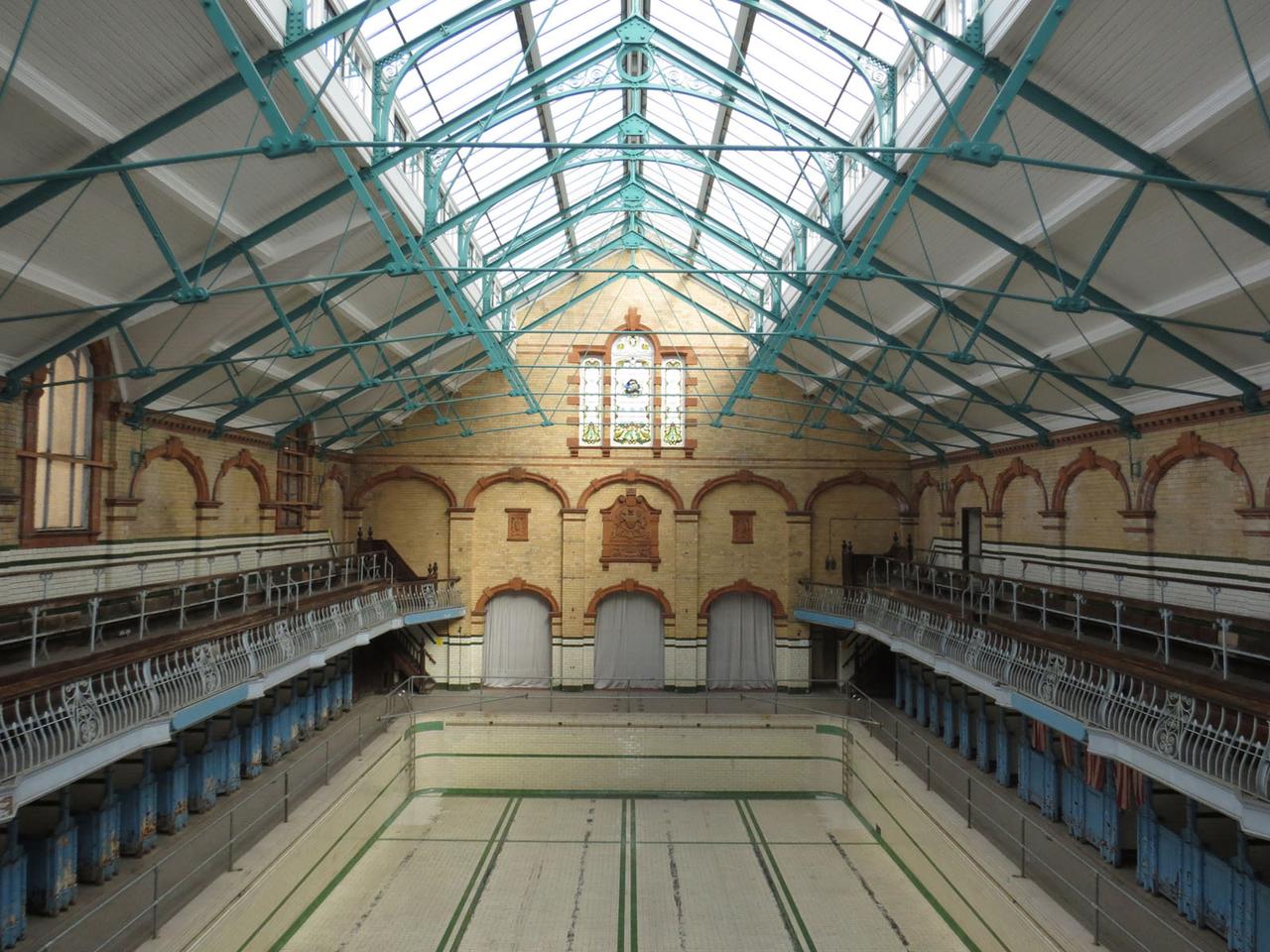 Victoria Baths is a cool, alternative Manchester wedding venue that will make for some amazing photos. It's licensed for both ceremonies and receptions.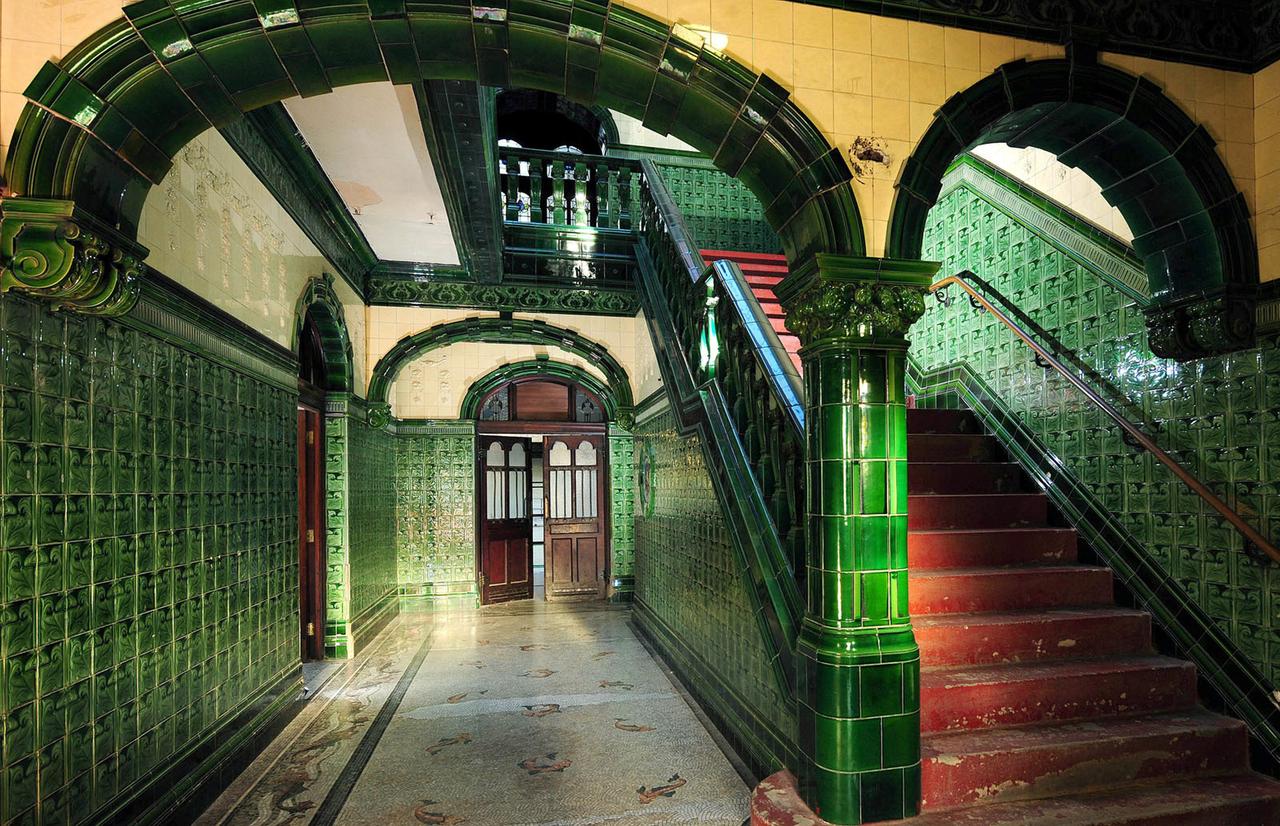 Who else do you know who can say they got married in an empty swimming pool?! There's an in-house events team to help you make the most of this atmospheric building.
READ MORE: 75 Unusual Wedding Venues: The Best Unique Venues Across the UK
13. Whitworth Art Gallery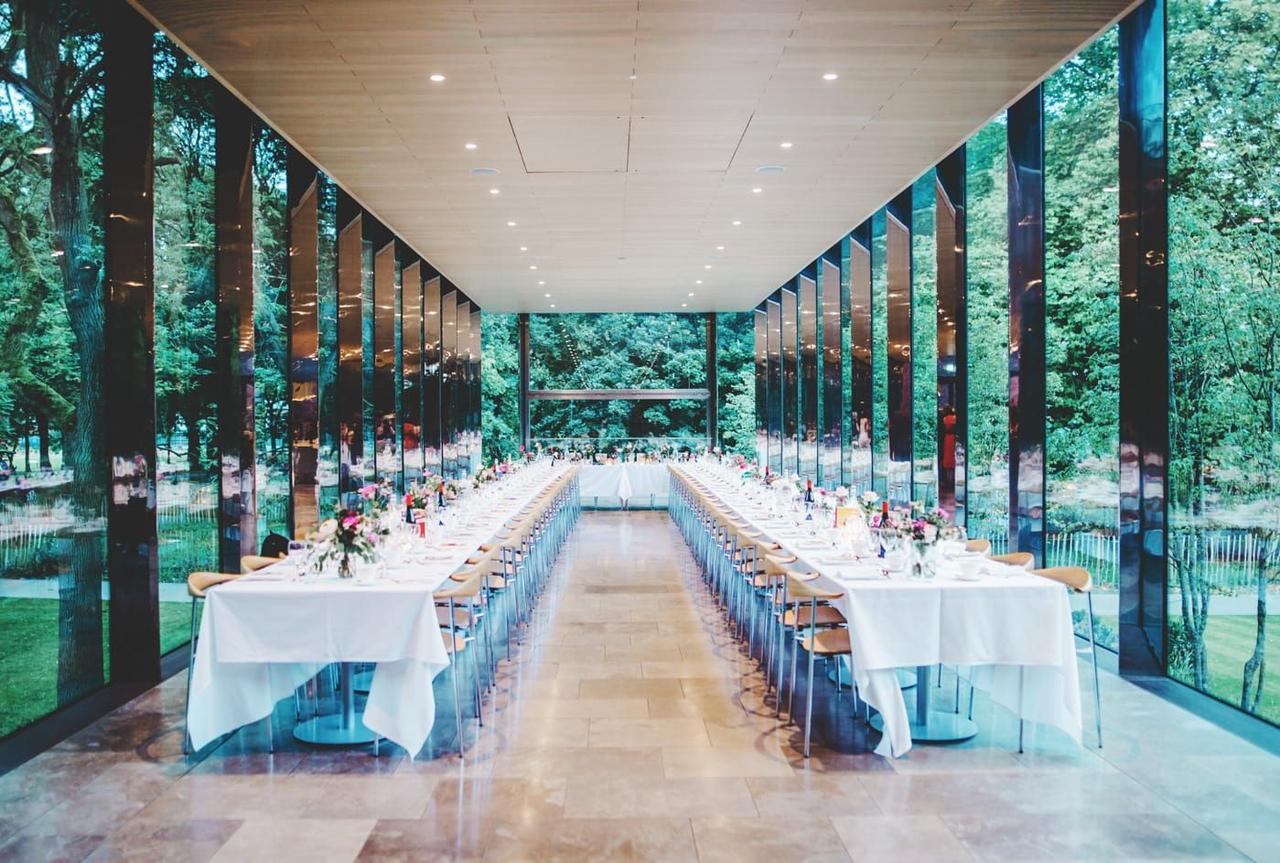 Whitworth Art Gallery has a variety of wedding spaces, whether you want an ultra-contemporary setting or to be surrounded by artworks and elegance.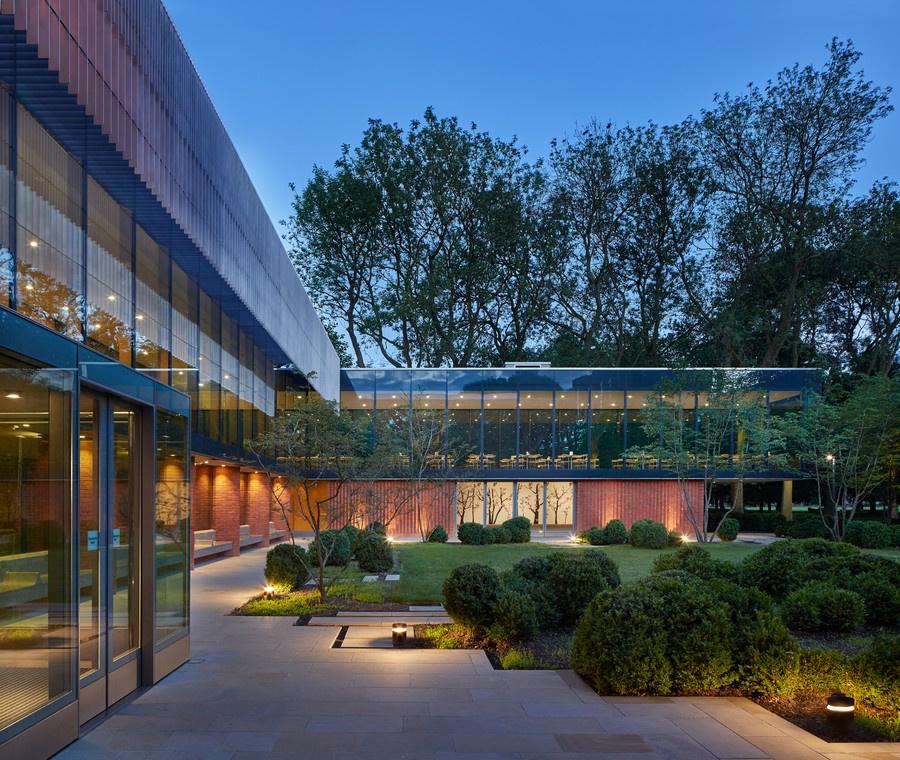 It has a convenient city centre location, yet still feels serene as it's surrounded by parkland.
14. Hope Mill Theatre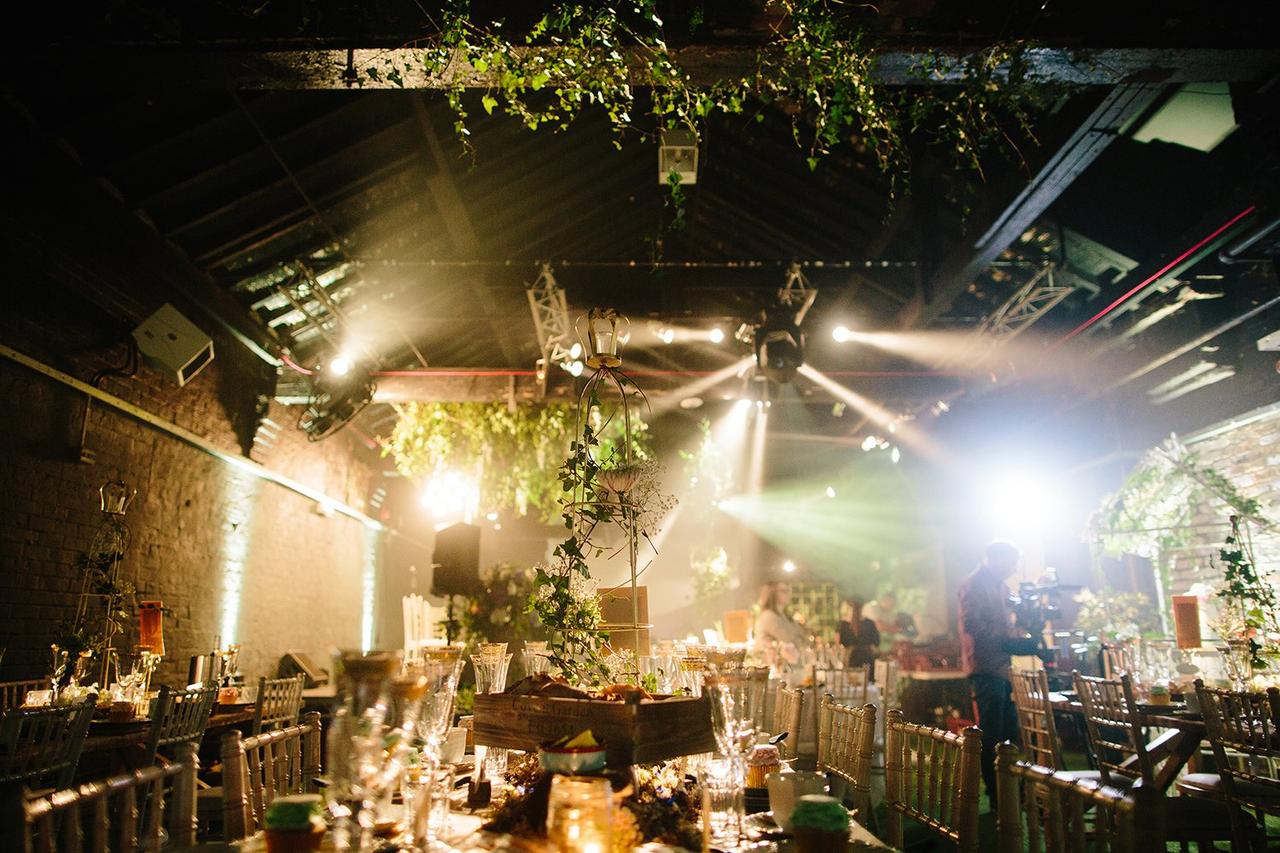 Hope Mill Theatre is an industrial-chic venue in Manchester that's the perfect blank canvas for a laidback wedding.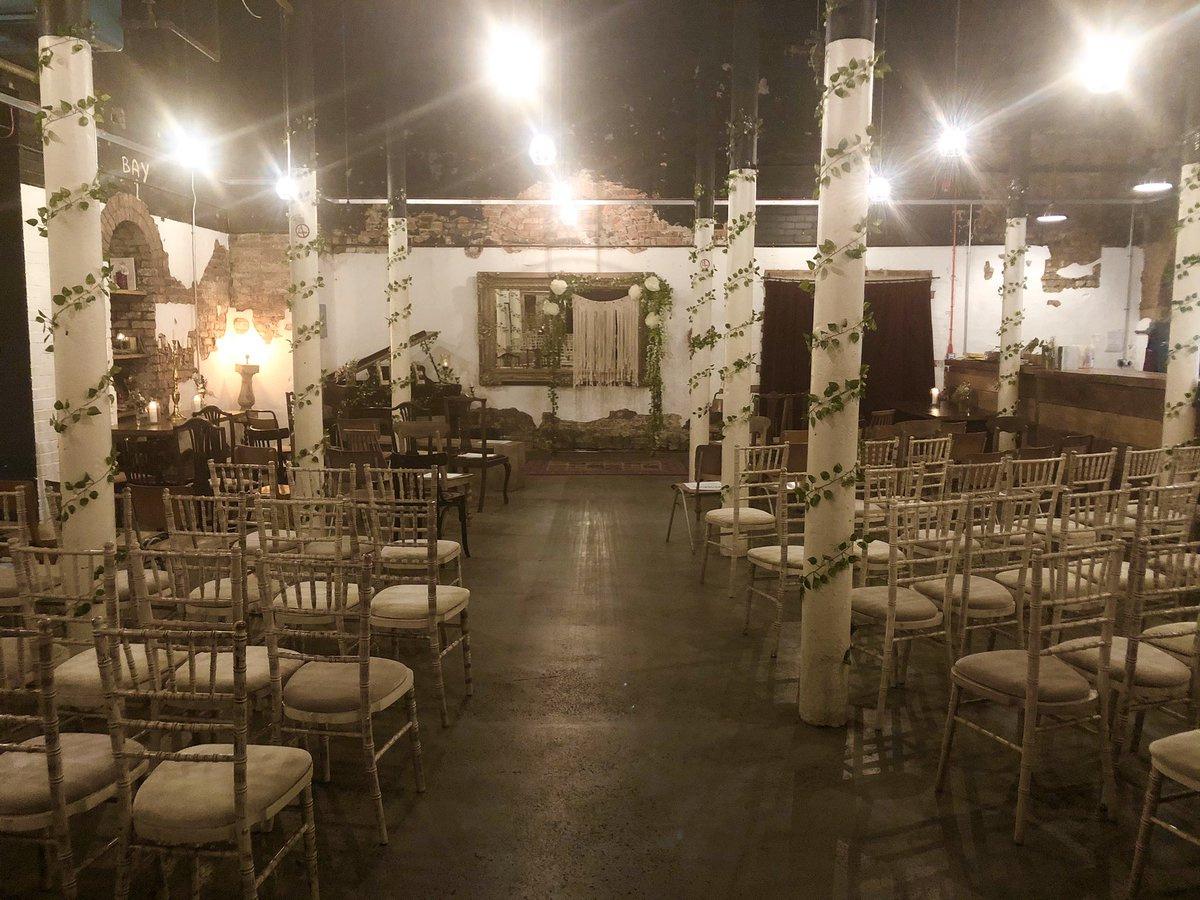 The spaces can be arranged to suit small, medium and large guest lists, and there's an in-house events team to help with every last detail.
15. fivefourstudios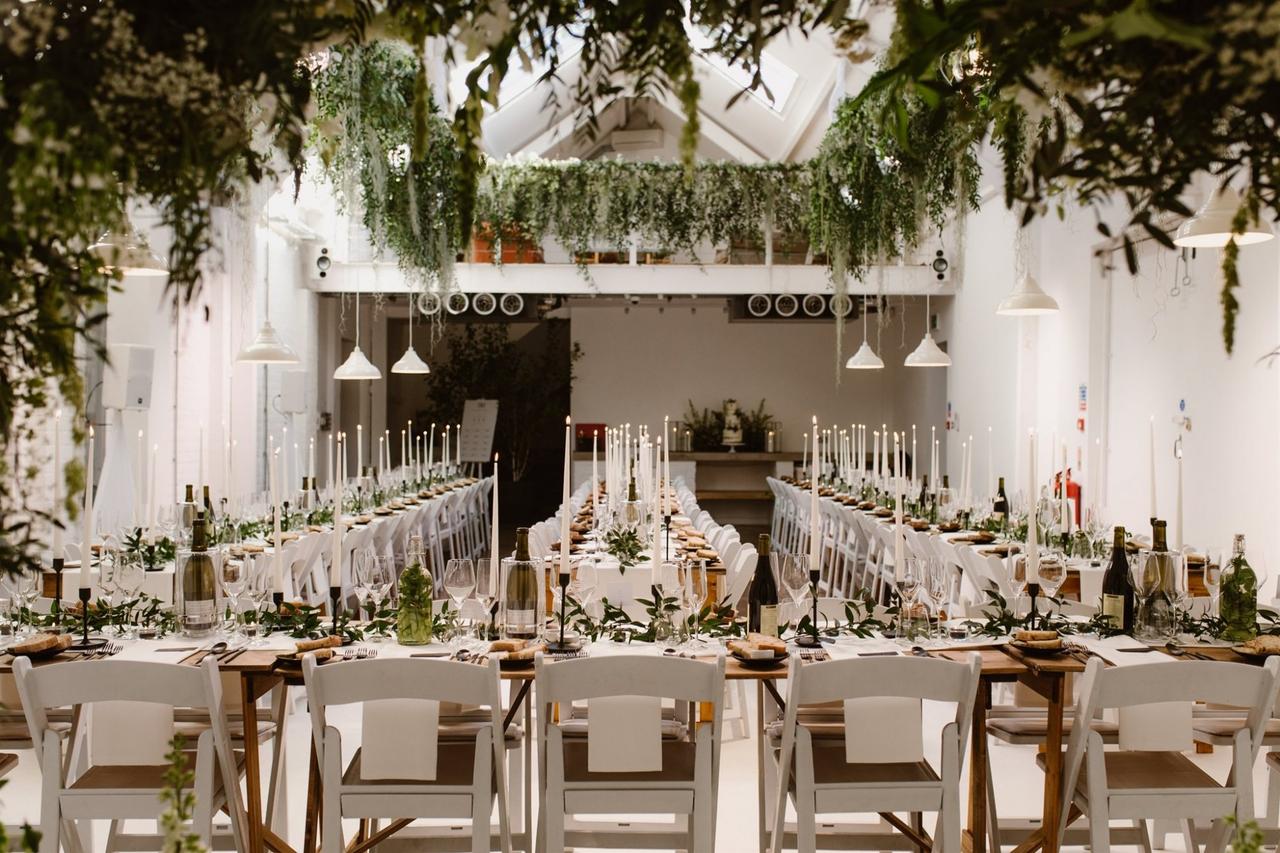 Looking for a cool, contemporary city space? Welcome to your urban playground! Located in the heart of Manchester, fivefourstudios is a photographic studio that does double duty as a sleek wedding venue.
The pared-back white walls and minimal features make it a blank canvas for all wedding styles, from fresh botanical to ultra-modern.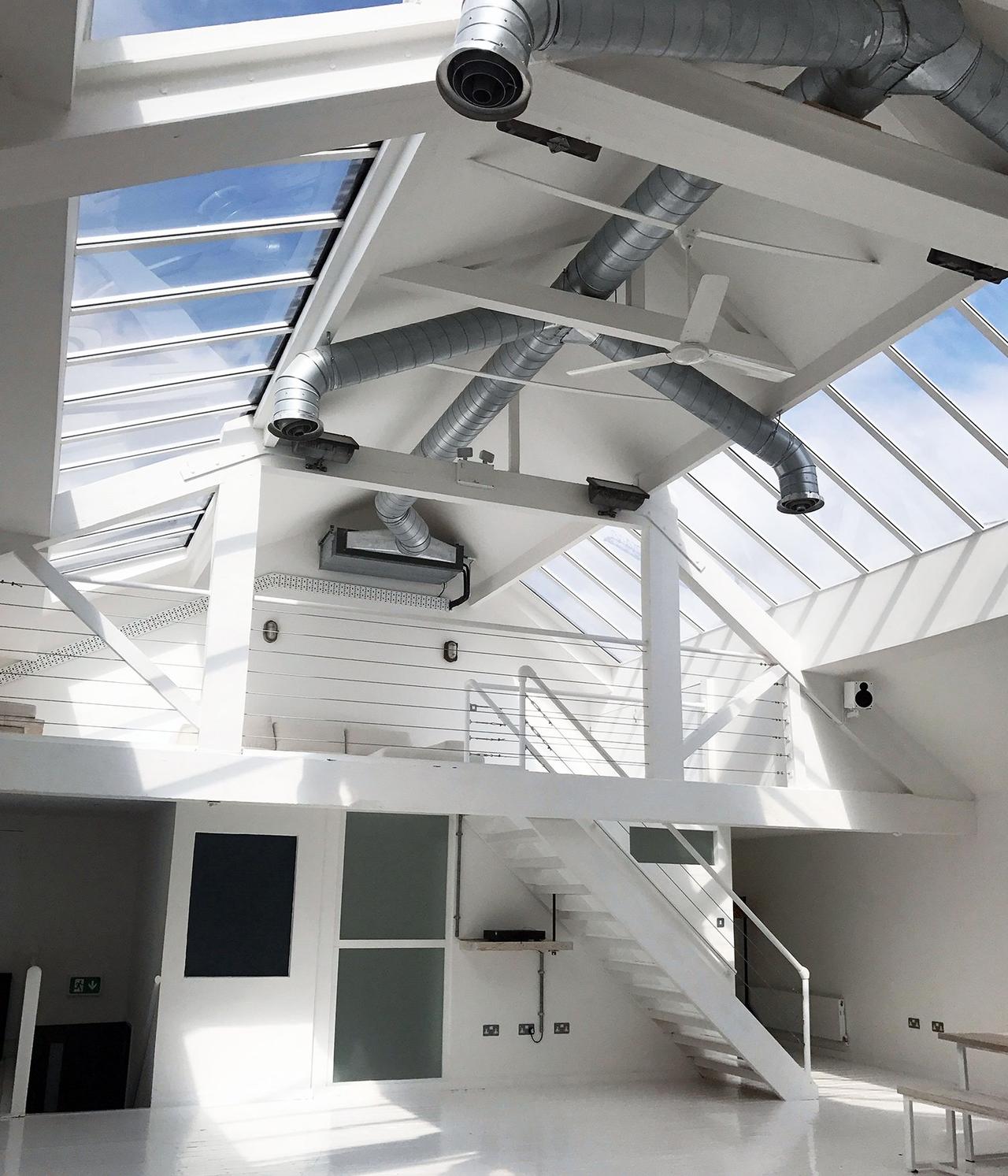 Don't worry if the idea of a blank canvas wedding venue seems daunting - the in-house team is highly experienced at working with couples to create their perfect look.
It's licensed for civil ceremonies, so you can have your whole day in one place.
Want to widen your venue search? Check out our edit of the best wedding venues in Cheshire.