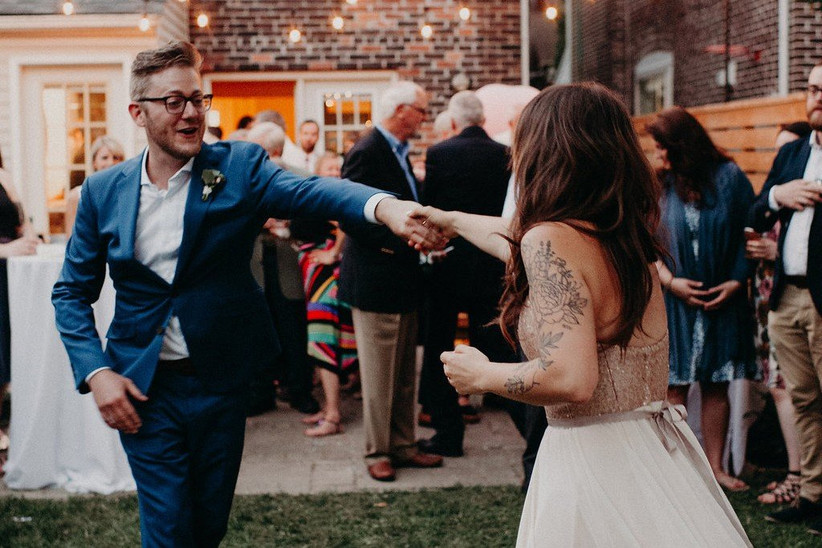 Hosting a wedding at home is a lovely idea for lots of couples. After all, what could be a more perfect, personal setting for a celebration of your love than the place you feel happiest and most comfortable?
Whether you're planning on setting up your big day at a parent or relatives' house, or thinking of throwing the bash in your own shared property, hosting your wedding at home can be a great way to reduce your costs, keep everything totally customisable and make even more amazing memories in a space you already love.
However, it's also important to recognise that no wedding at home is entirely without its challenges. No matter how big, picturesque or well-appointed your prospective venue may be, there are a lot of logistics to consider before you commit to saying 'I do' inside those four familiar walls (or the back garden, as the case may be).
From city pad to country pile, we've got your back, and we're here to help you make it work. So here are the 15 key things you need to have covered when you're tying the knot at home, and all the ideas and inspiration you need to make your humble abode fit for the best day of your life.
How to Throw a Gorgeous Wedding at Home: 15 Key Things To Consider
1. The Order of the Day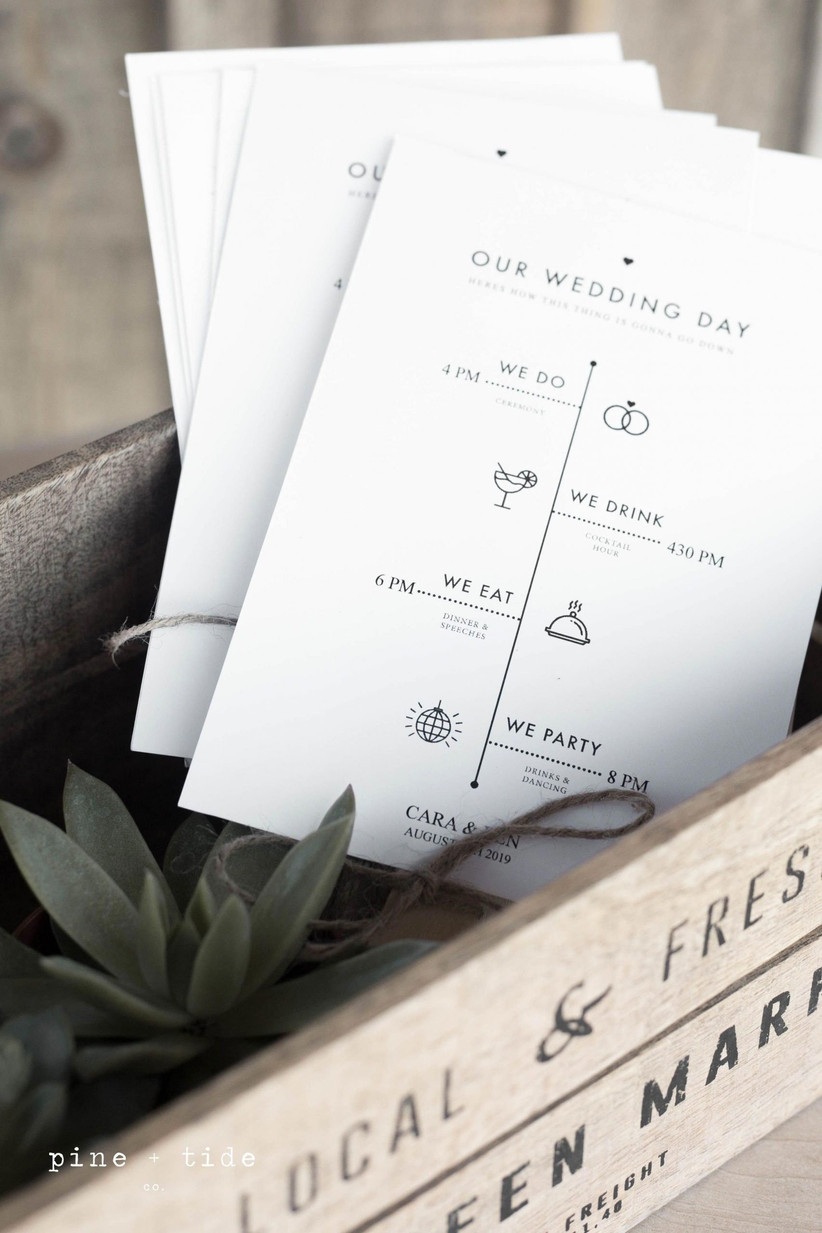 Image: Pinterest
The first and possibly most important decision to make is: will your whole wedding take place at home? Some couples opt to have their ceremony at a local church or registry office, before heading back to the house for the reception, while others like the idea of the entire day being in one place.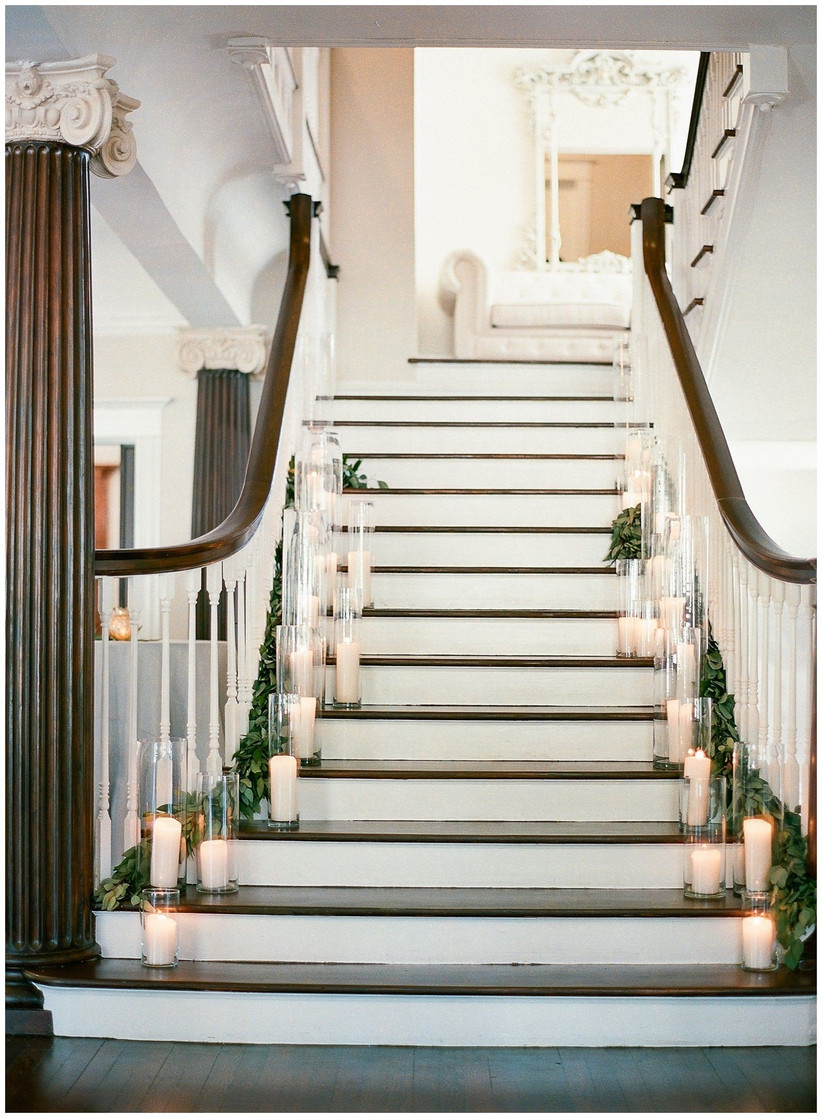 Image: Pinterest
If you're doing everything at home, it's a good idea to earmark a distinct, separate area for each part of the day, so you can set everything up in advance and don't have to worry about rearranging furniture and decorations halfway through. For instance, you could exchange your vows in the prettiest room of the house, then head outside for canapes and cocktails before sitting down to dinner in a marquee.
2. The Guest List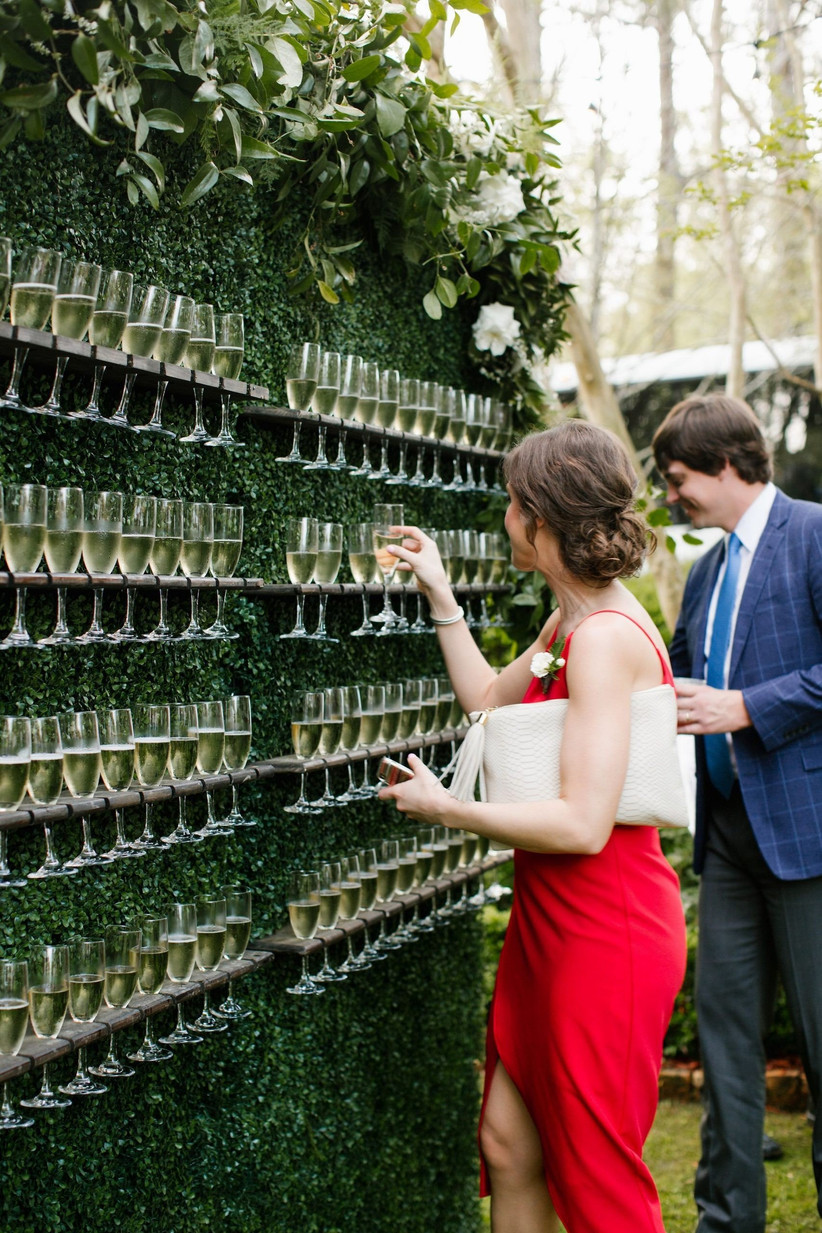 Image: Pinterest
When you're having your wedding at home, you can invite as many people as you like – as long as you can fit them in. Be realistic about indoor and outdoor capacity; the beauty of this type of day is the intimacy, so don't feel pressured to squeeze in so many people that it gets uncomfortable. After all, every guest will need a meal, a chair, a parking space – the list goes on…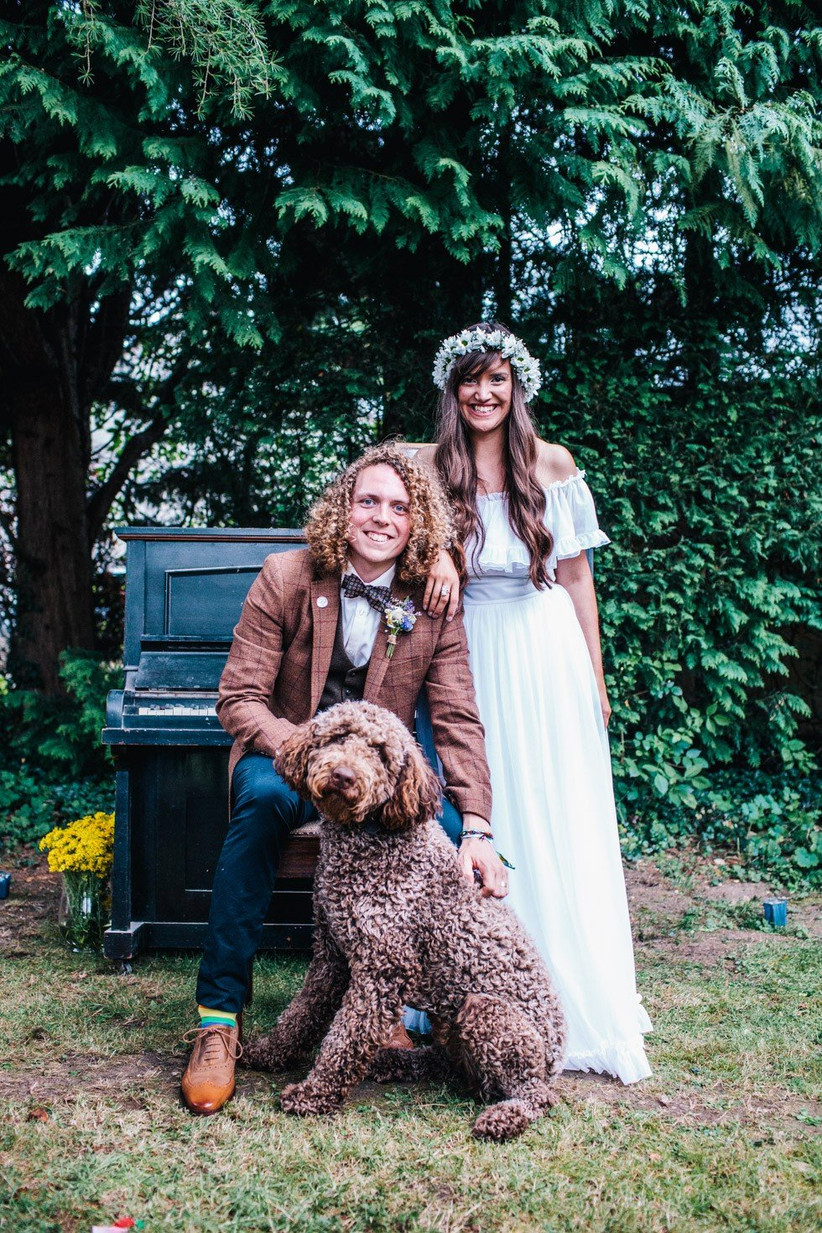 Image: Pinterest
As a side note, one often-overlooked plus side of at-home weddings is that your pets can get as involved too, with no external venue owners panicking about muddy paws on their posh carpets. If you're dog or cat people, or have other animals that you want to be part of your day, you've chosen the ideal place!
READ MORE: How to Put Together a Wedding Guest List (and the 5 People to Cross Off Immediately)
3. The Transport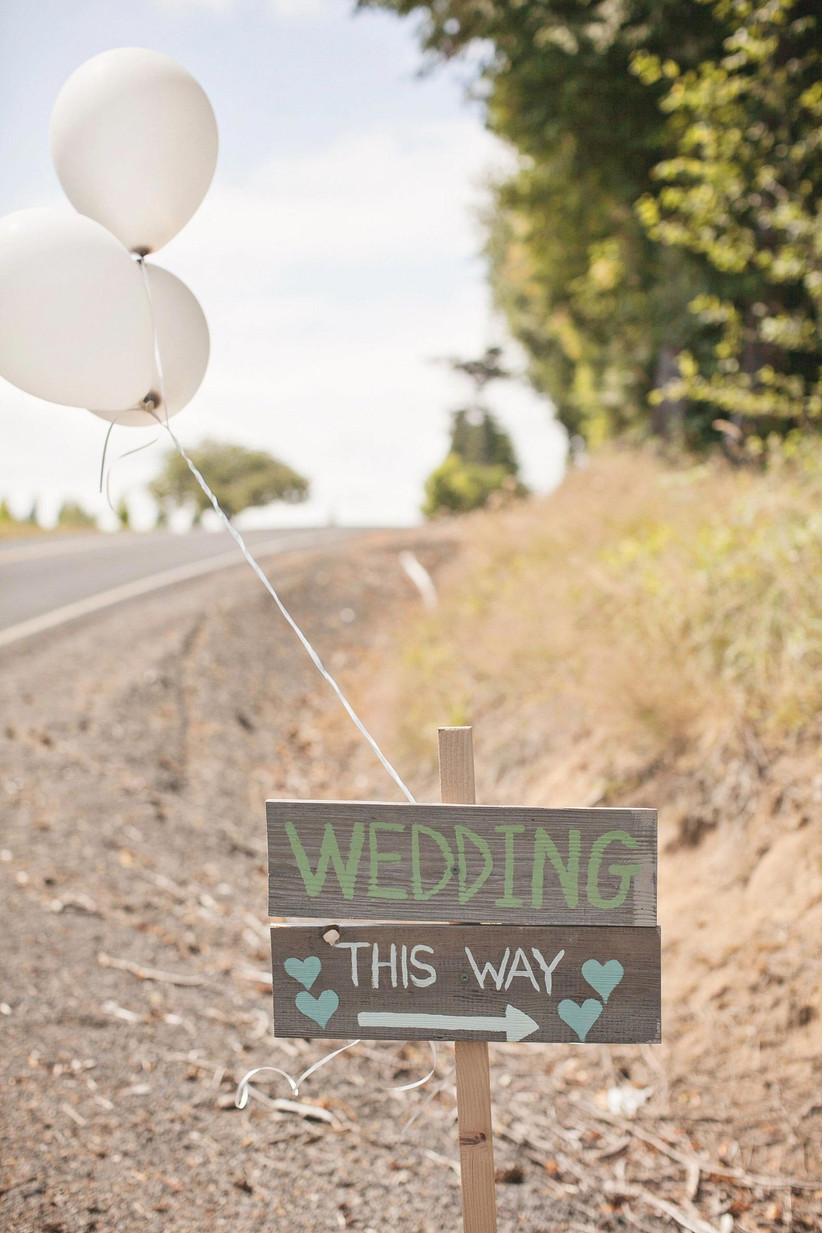 Image: Pinterest
Speaking of parking, how is everyone getting to your house? When you're sending out your invites, be sure to set out clear guidance on whether or not there will be room for people to bring cars (and possibly leave them overnight, if they're planning on having a celebratory champagne or too). If not, lay out details of convenient public transport and local taxi firms to ensure everyone can get to you in good time, and back again when the celebrations draw to a close.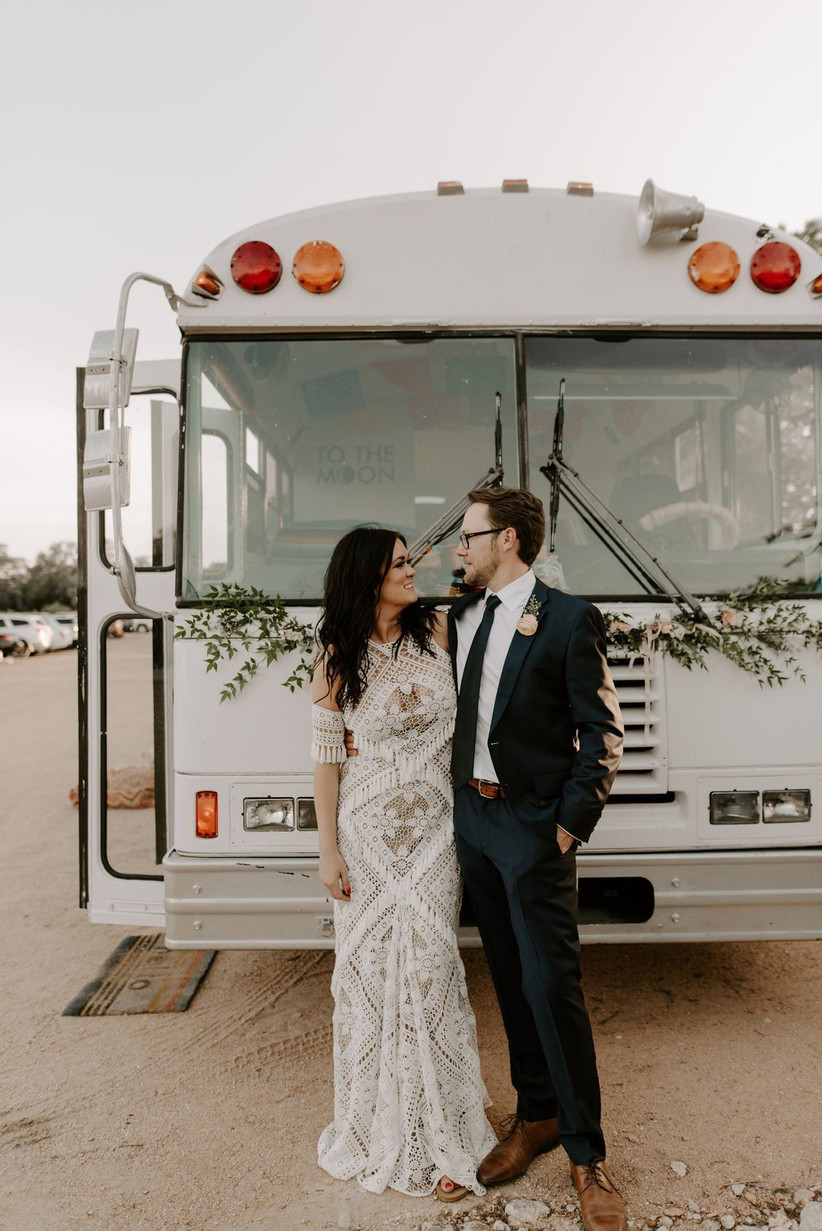 Image: Pinterest
If you can offer everyone a room to stay in on site, amazing! But in the more likely event that your guests are staying in a local hotel, it might make sense to arrange group transport to your front door. Function-wise, it can be a straightforward minibus or coach to get them from A to B, but if you want something a little more unusual, try options like a vintage Routemaster or a convoy of quirky campervans. Watching them pull up and seeing everyone spill out onto your driveway will be a magical moment in and of itself.
4. The Neighbours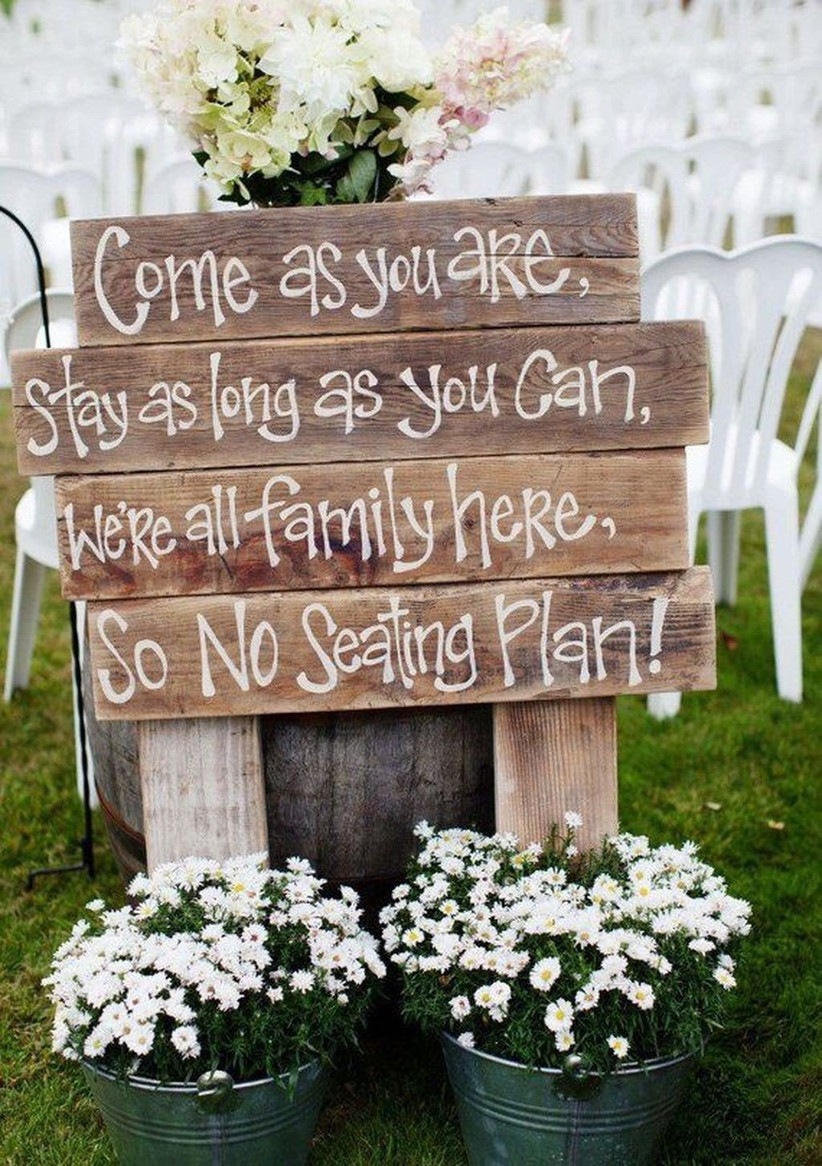 Image: Pinterest
Maybe you're close with your neighbours and they'll be getting an invite regardless. Maybe not – and if not, that's not unusual. However, your house is not a venue in the traditional sense, and it is courteous to notify those who live in the vicinity of your at-home wedding that it will be taking place. You can choose to do this in person, or put a polite message through their letterbox to make them aware.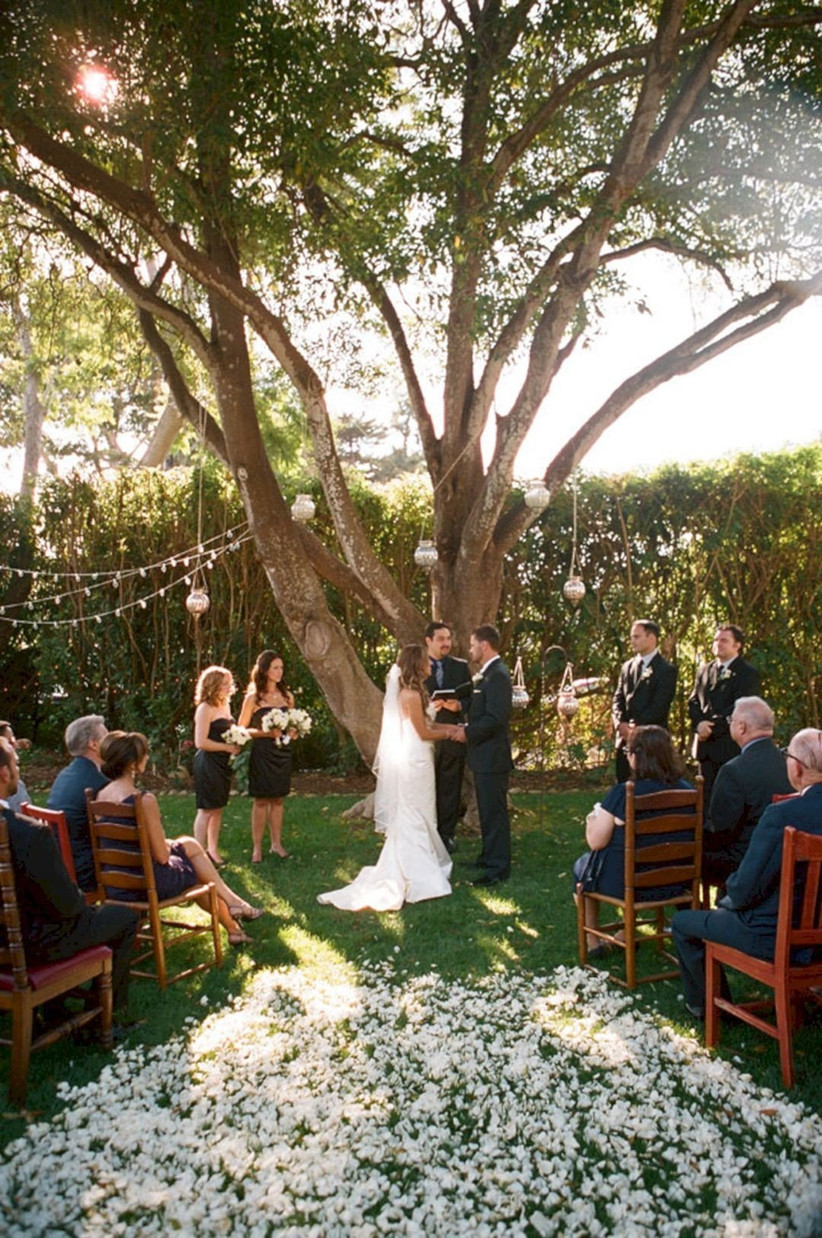 Image: Pinterest
It doesn't have to be an essay – you can simply explain that you're hosting your wedding at home, that you apologise for any noise or inconvenience, and thank them for their understanding as you go about your special day. If you get on well with them but your ceremony will be small, consider inviting them for a drink in the evening, or leave your note alongside a bottle of wine as a token of your gratitude. Remember to include a phone number that isn't yours on the card – that way, if any issues do arise on the day, a trusted friend or family member can deal with them on your behalf.
5. The Weather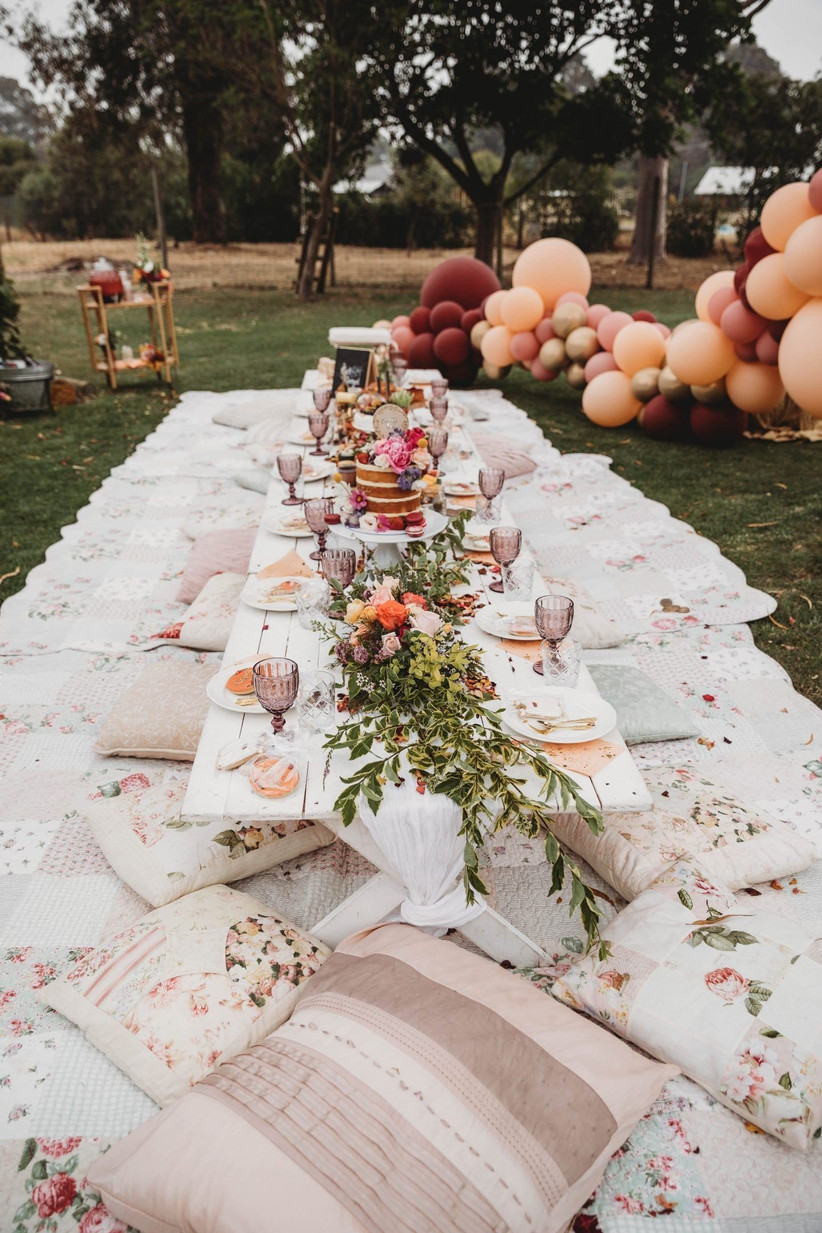 Image: Pinterest
Many an outdoor wedding has scuppered by the Great British weather ­– trust us, always have a plan B. This doesn't mean everything has to be put indoors at the first sign of drizzle; hiring a tent is a good middle ground that allows for fresh air and pretty scenery without everyone getting drenched if the worst should happen.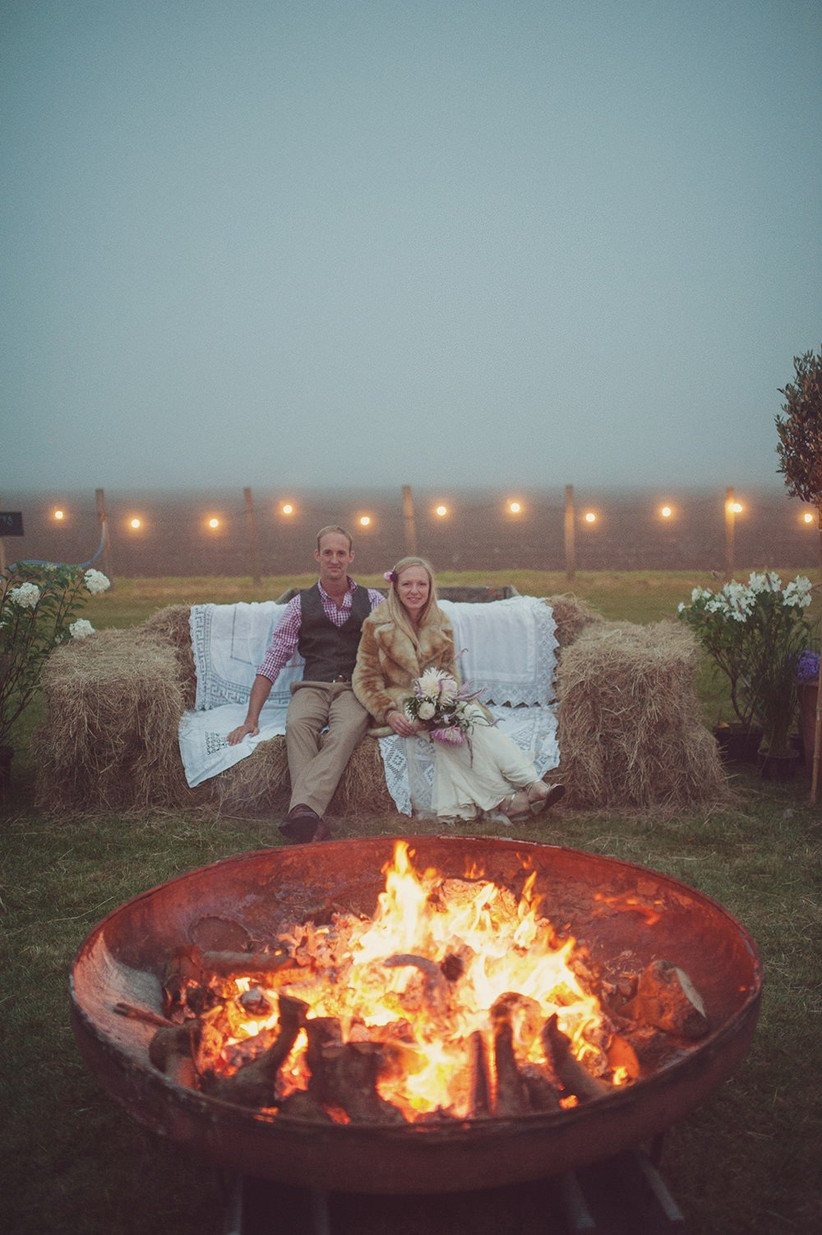 Image: Pinterest
It's also important to note that the seasons generally will impact your at-home wedding – if it's the height of summer, you might want to consider hiring fans or even an air-conditioning unit, or at the very least ensuring plenty of natural shade is available. Similarly, for a cosy autumn or winter wedding, ask your suppliers about their recommendations for additional heating, or set up a fire pit for everyone to crowd around as the night draws in.
6. The Logistics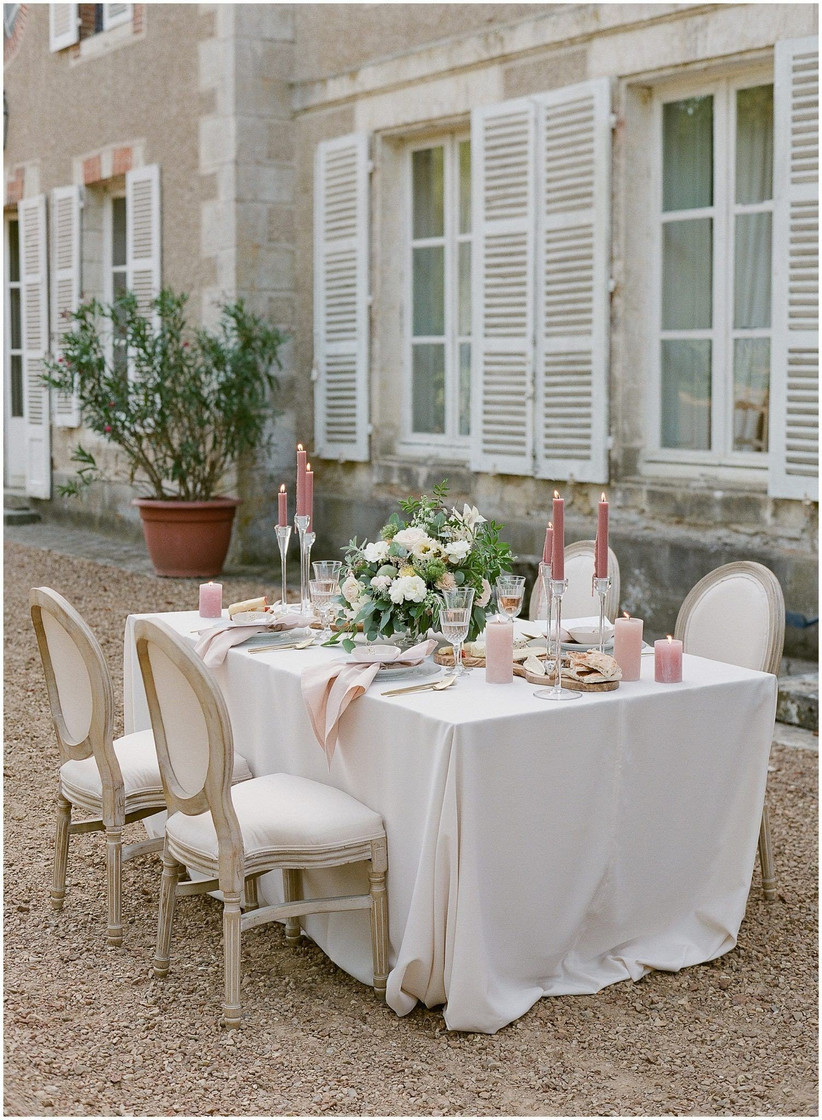 Image: Pinterest
Wedding venues often come with a wedding planner to coordinate everything for you – your home will not. Think about this ahead of time and assign someone as your overseer, to ensure everyone knows where to be and when. You might be tempted to choose a bridesmaid or best man, but it can be beneficial to ask someone who doesn't already have duties to fulfil elsewhere, so consider your choice carefully.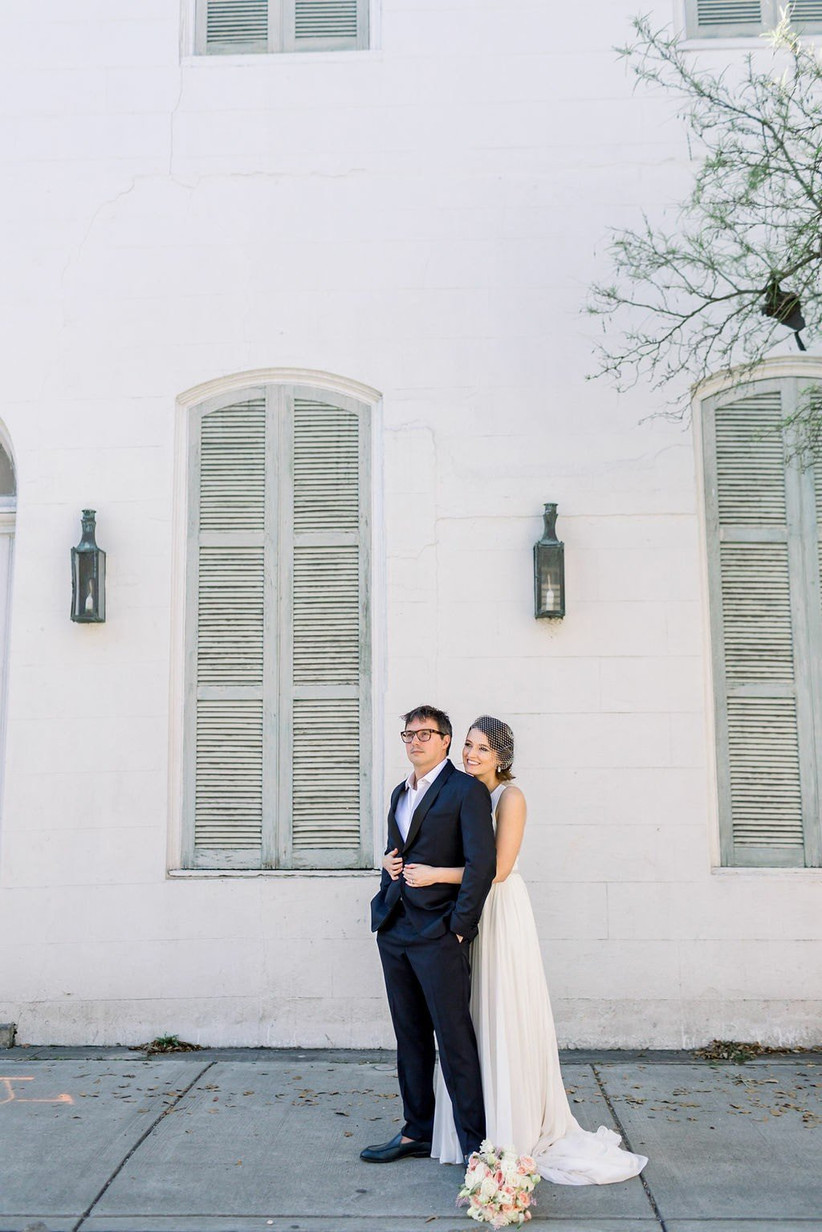 Image: Pinterest
Of course, if you feel you need it, you do have the option of hiring a wedding planner for your at-home wedding, and their level of expertise will prove invaluable. Try to find someone who's worked on home weddings before, as they'll know to think of things you might otherwise miss, like the need for a generator to power your event, or allocating space for the caterers to prep everyone's meal.
7. The Hair and Makeup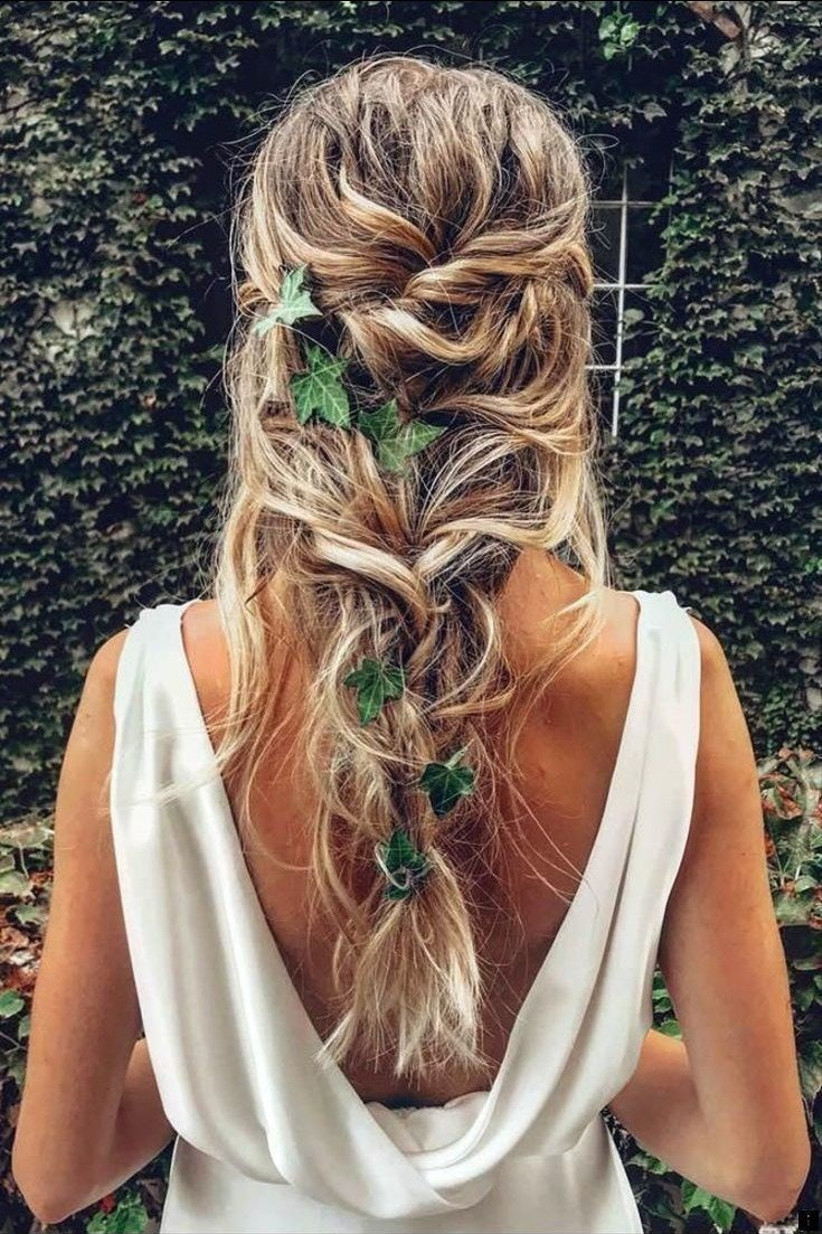 Image: Pinterest
If you're having your wedding in your home town, you may already have a go-to glam squad in mind for you and your girls – how lovely would it be to have your hairdresser of however many years pinning your up-do for the big day?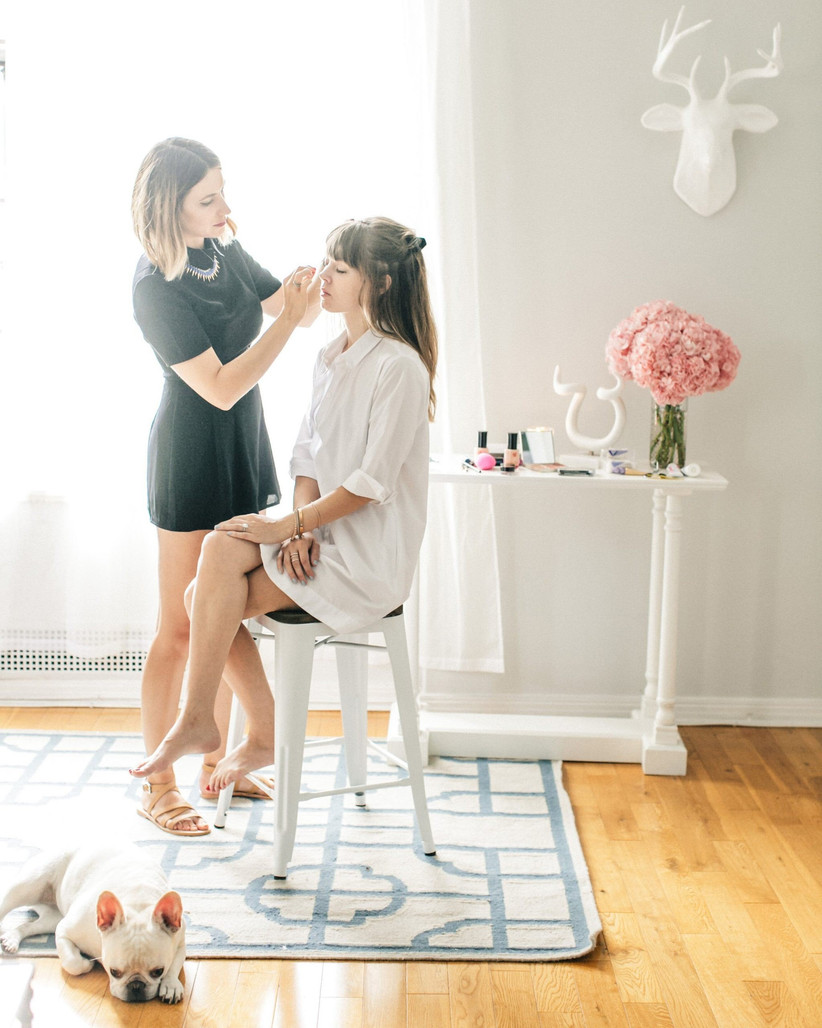 Image: Pinterest
However, beauty miracles don't happen in cramped, untidy spaces, so assign a designated 'dressing room' for your professionals to work in and prepare it for their needs. Hairdressers, for instance, often need a lot of plug sockets and multiple mirrors, and your MUA will want good natural lighting so that they can see what they're doing as they work. If in doubt, ask their requirements beforehand and implement these in plenty of time to avoid unnecessary stress on the day. Remember, you'll also need space to hang dresses and suits and for people to get changed, too.
8. The Photos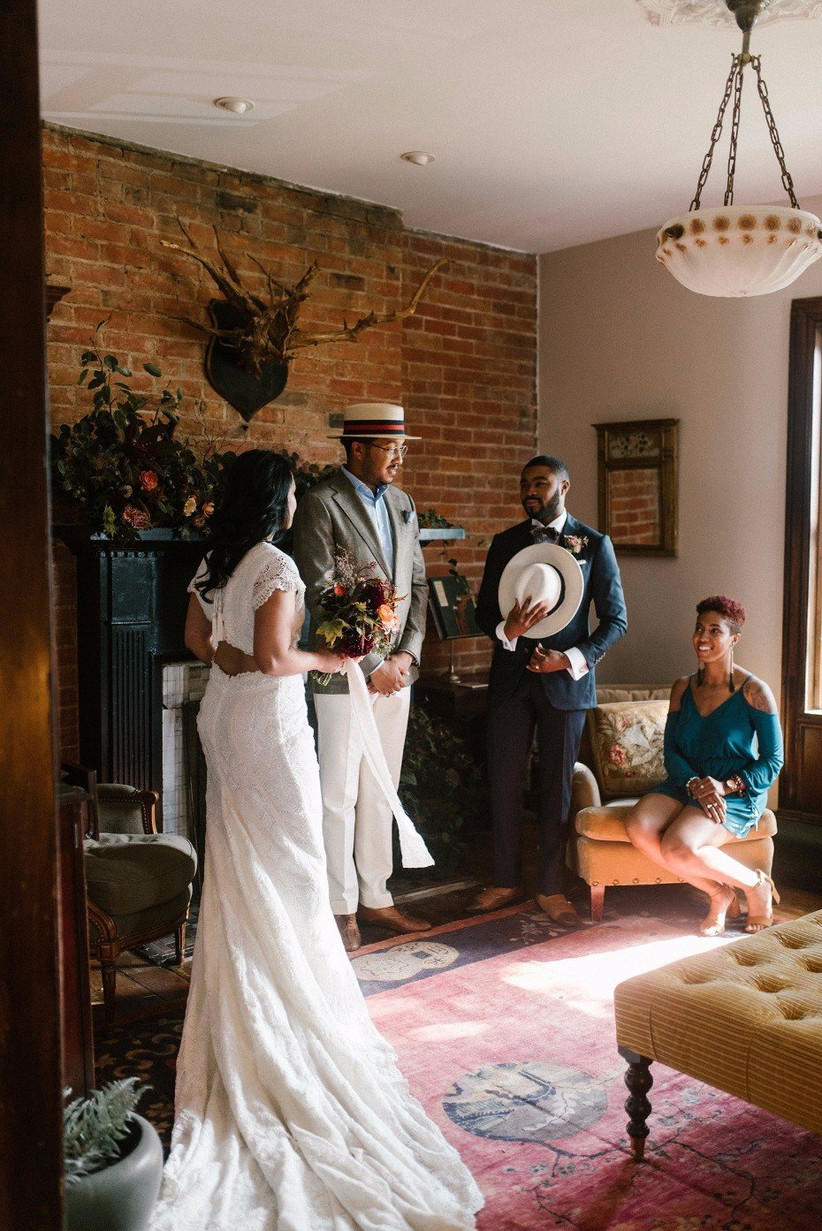 Image: Pinterest
No one knows the best spots in your house better than you and your family, so work with your photographer on a hit list of areas you know you want to capture on your wedding day, especially once you've got your décor in situ (more on this later).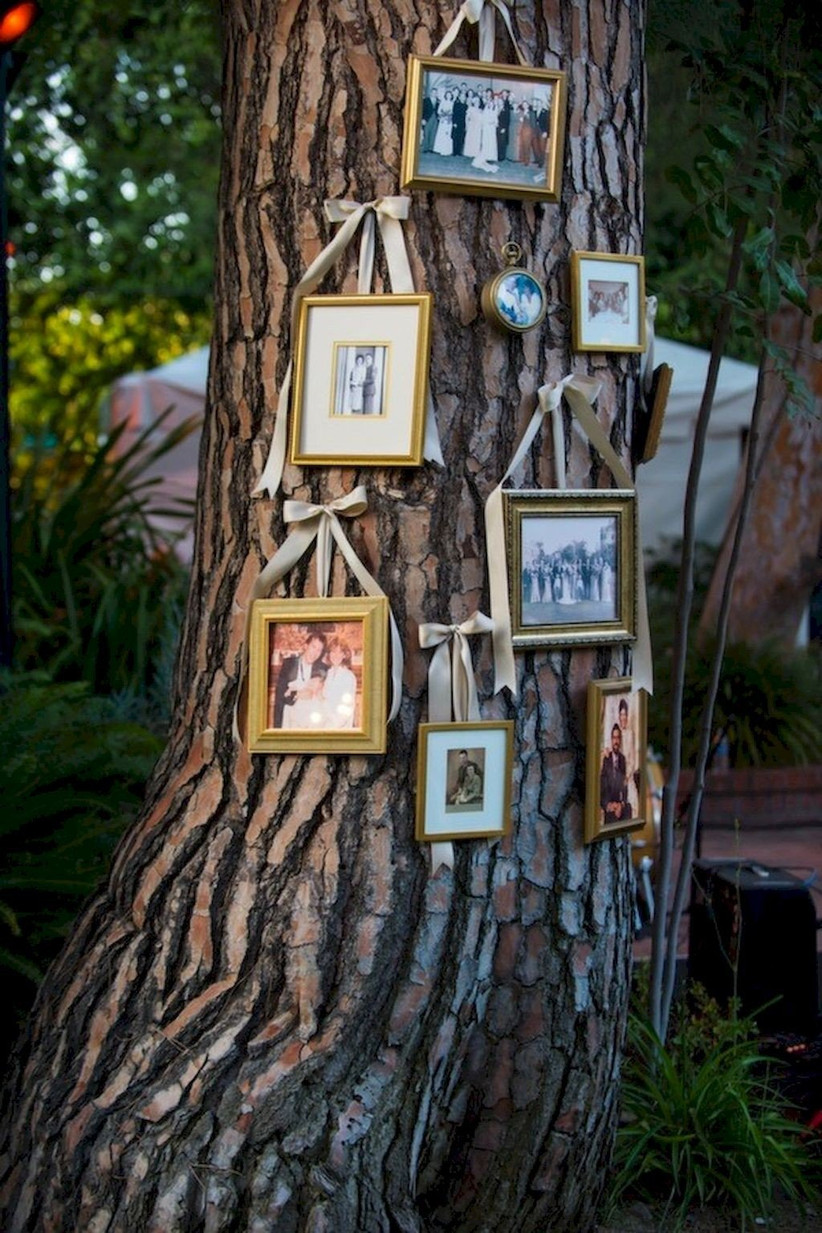 Image: Pinterest
Share stories of why these places are so special to you as you work, and they may even be able to implement props or certain angles to convey this background – for instance, if there's a seat where you loved to curl up and read as a kid, why not recreate this in your wedding dress?
9. The Décor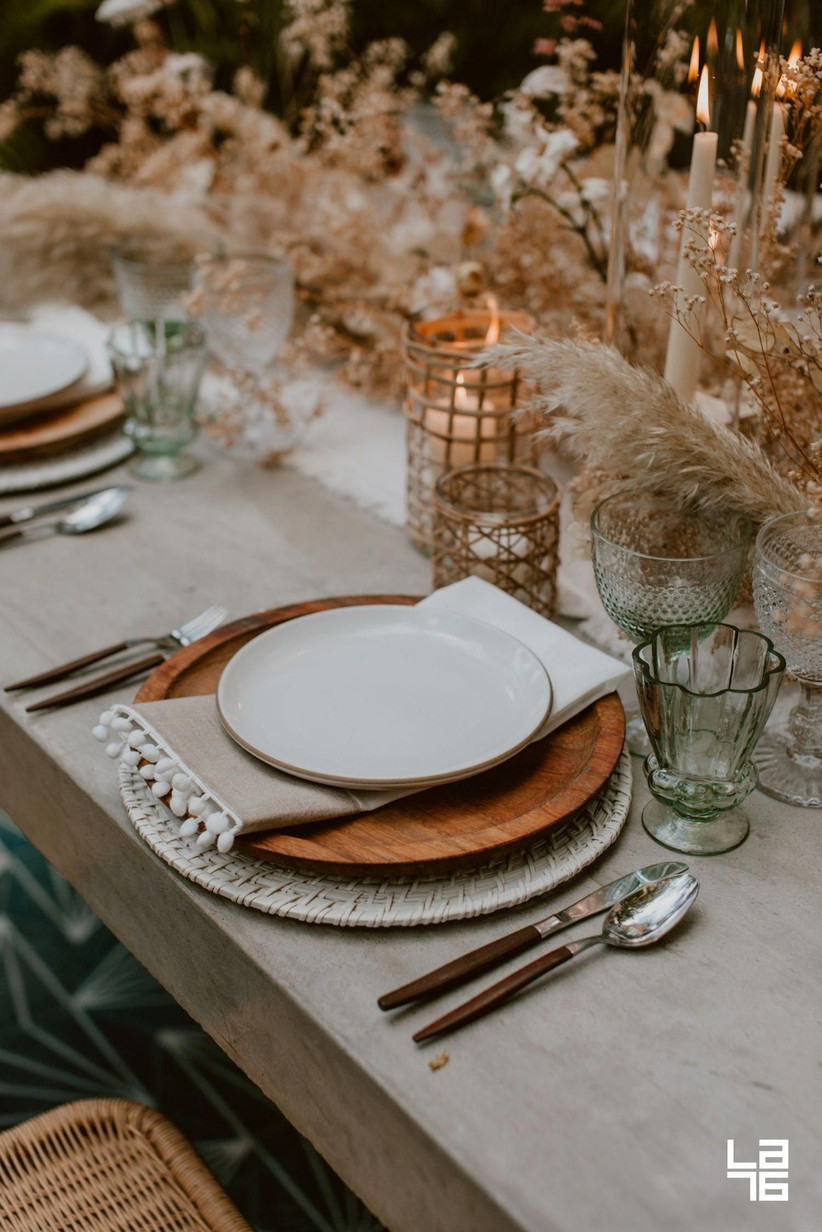 Image: Pinterest
Home weddings can cater to almost any theme you could possibly dream of – pretty gardens do lend themselves well to rustic or shabby chic vibes, but with the right vision you could also dress them all the way up to a swanky black-tie affair.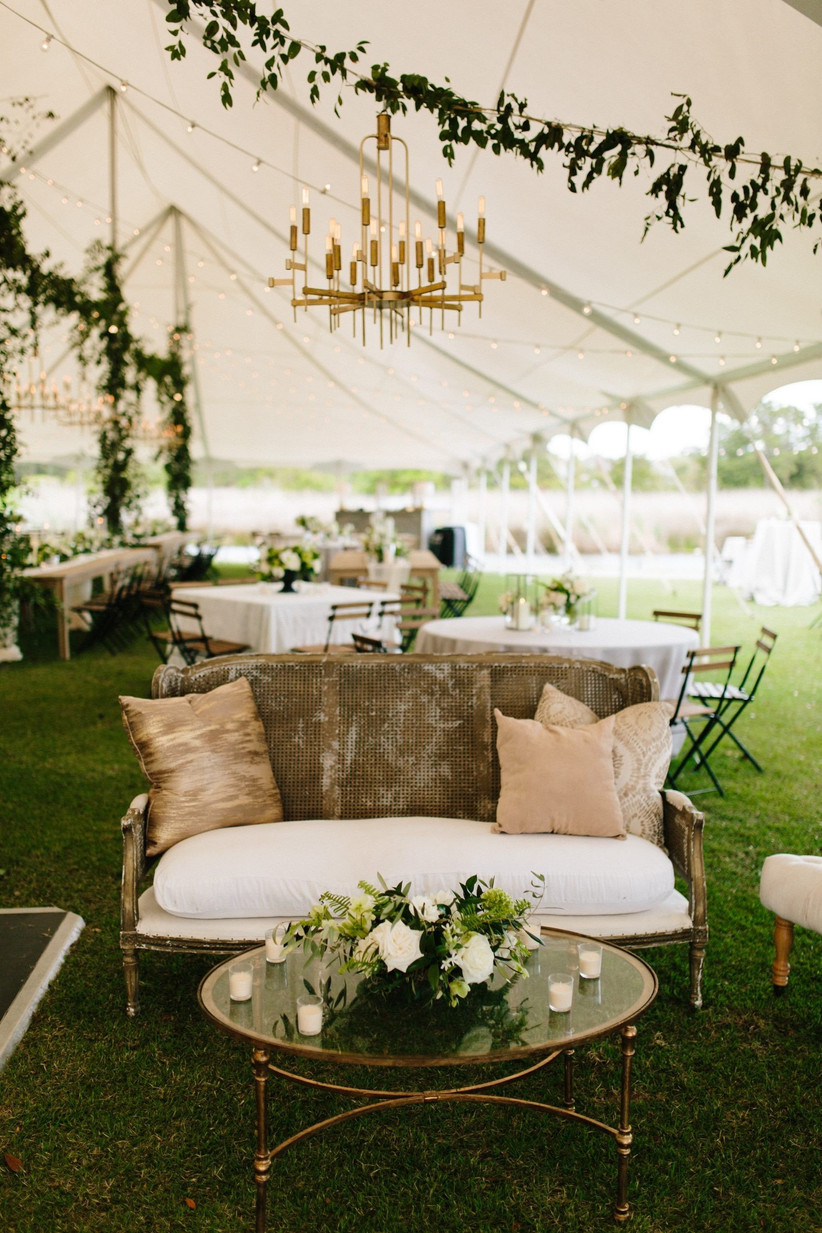 Image: Pinterest
You might want to make a few improvements here and there before your wedding, but there's no need to redecorate the entire property for one day. Simple touches like flowers, fairy lights, lanterns, bunting, banners and balloons can fill a space effectively and create a beautiful atmosphere, but are easy to take down and store once the celebrations draw to a close. For bigger ticket items like furniture for the wedding breakfast, tablecloths and flatware, or lighting, look to rent rather than buy, or scour charity shops and donate items back when you're done.
READ MORE: How to Create a Beautiful Balloon Wall in 5 Easy Steps
10. The Ceremony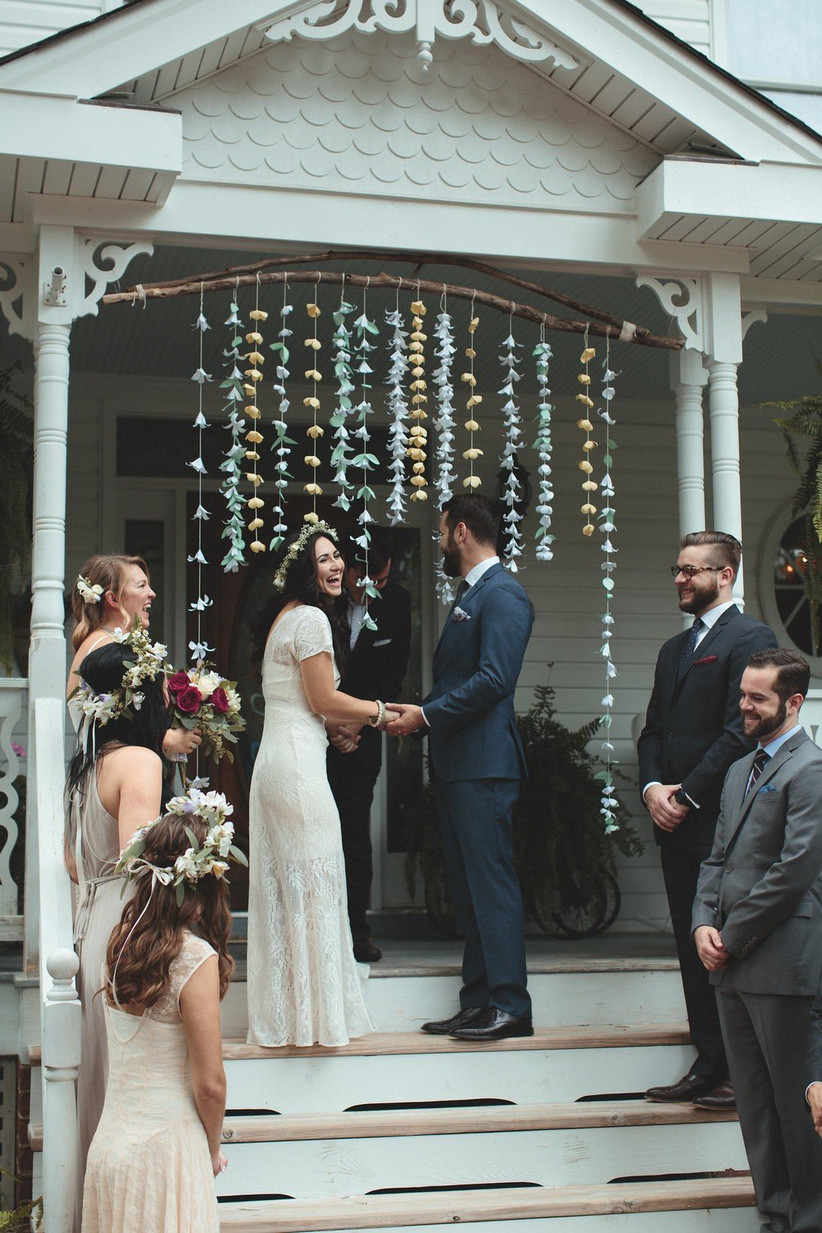 Image: Pinterest
In England and Wales, your venue needs to have a marriage license in order for you to tie the knot legally, so you're not technically able to have an official ceremony in your front room. It is possible to apply to the council for temporary license – there is more information on this on the gov.uk website, if you're keen – but there are no guarantees this will be granted, so put your forms in well in advance.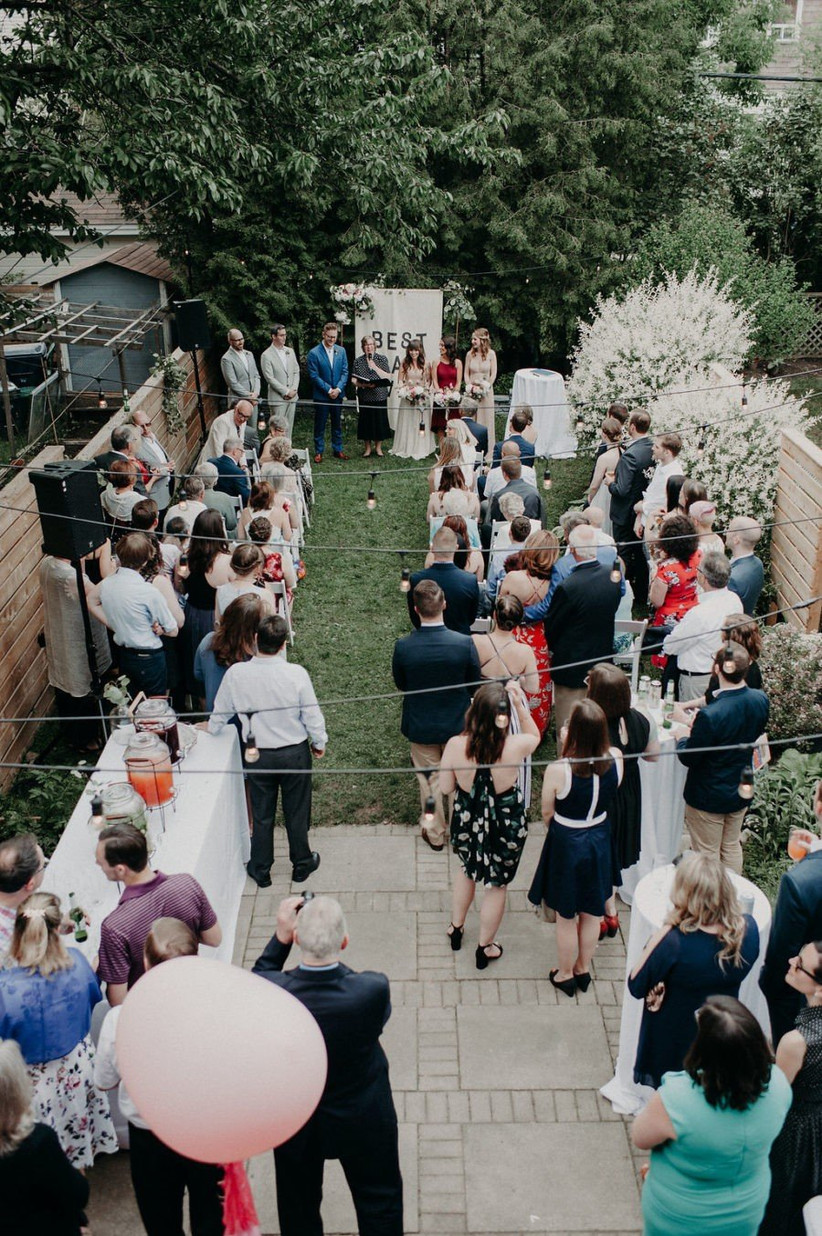 Image: Pinterest
Alternatively, you can visit a registry office prior to your wedding date to sign the formal paperwork, and then have a celebrant carry out a blessing or humanist ceremony at your at-home wedding. This gives you the freedom to make everything totally personal to you, with no restrictions on the day itself.
READ MORE: How to Make Your Own DIY Photo Booth: 6 Easy Steps
11. The Food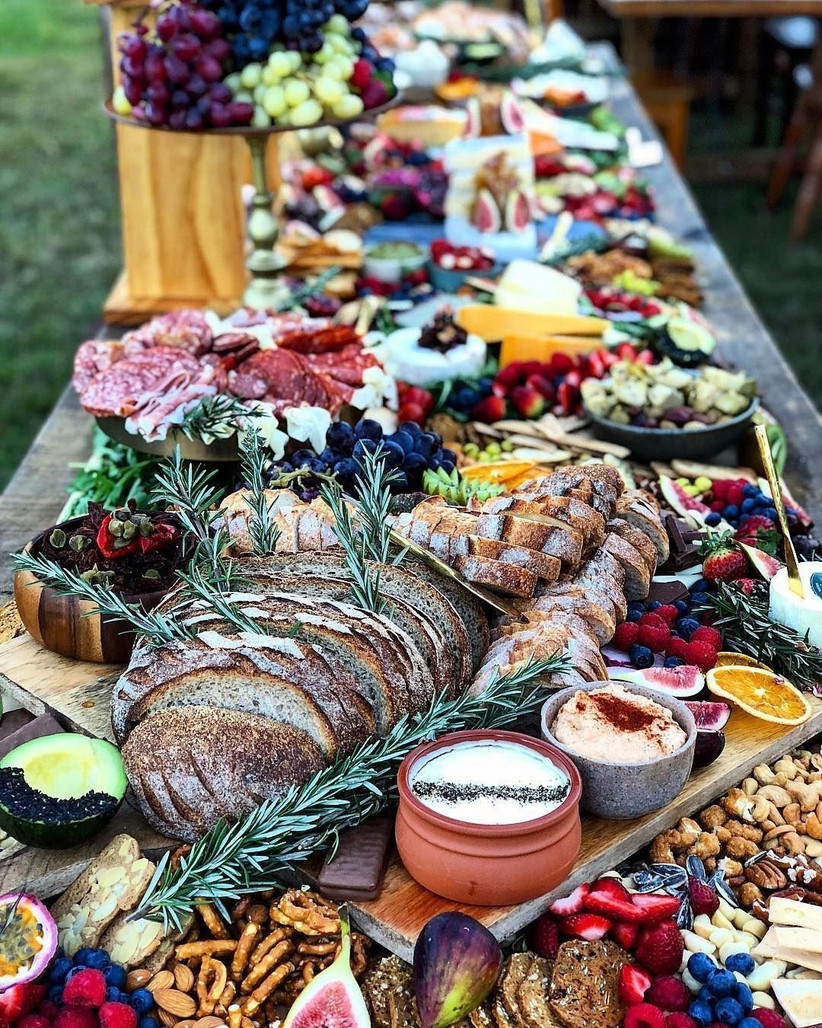 Image: Pinterest
The type of food you go for will probably depend on how many you're feeding – for a micro wedding, you might just manage to batch cook everything yourself, but if there are more guests than you'd typically ask to your average dinner party, it's advisable to organise caterers. Depending on your requirements, they'll be able to advise on your options – maybe they can put on an amazing buffet or arrange grazing platters, but if you want canapes and table service, you'll need to hire a front-of-house team as well.
A food truck is a great option if you can park it outside your house or near the back garden. Whether you choose a wood-fired pizza van, BBQ truck or delicious tacos, your guests will love the interactive element too.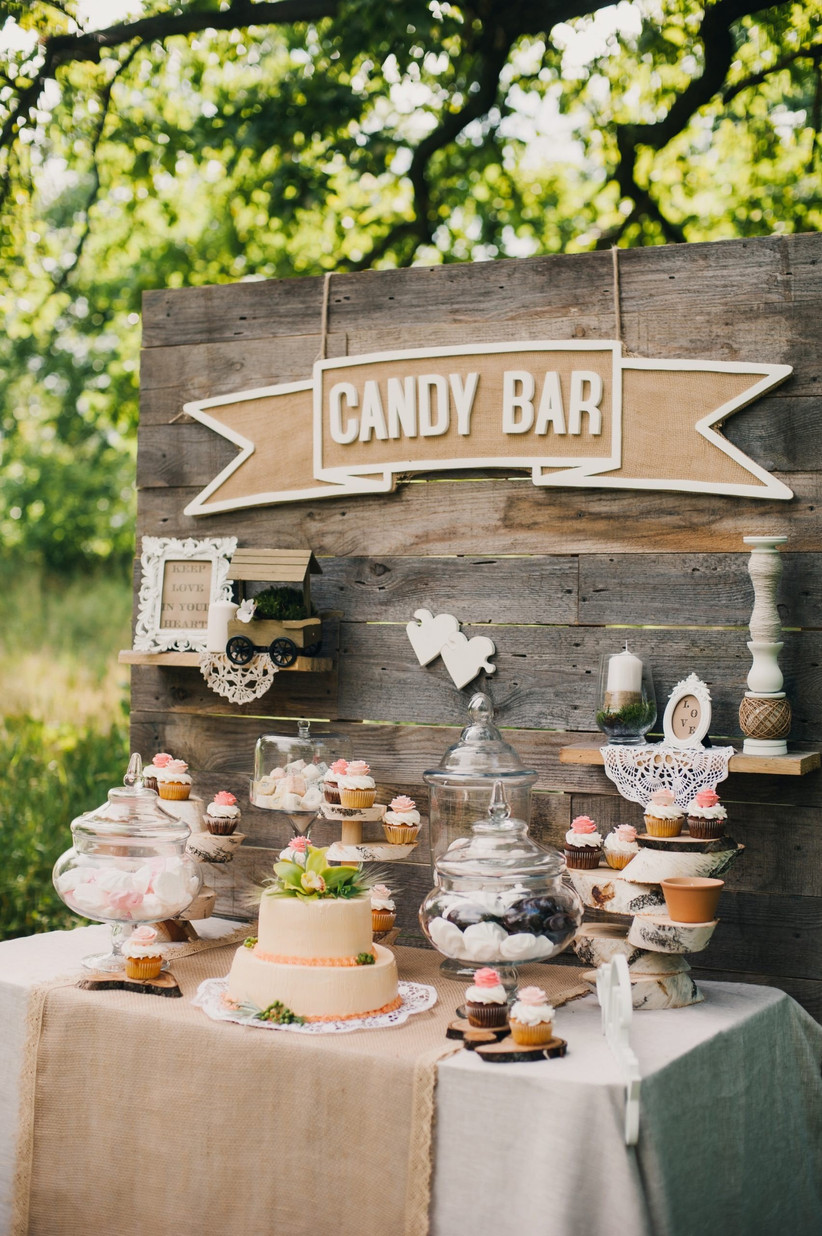 Image: Pinterest
Domestic kitchens aren't always laid out in the best way for a professional team, so discuss the option of bringing as much as possible prepped in advance, and check if there's any extra equipment you'll need to supply. To keep costs down, you could have caterers prepare the hot food, but set up your own dessert table or candy bar, as these tend to be lower maintenance and easier to DIY.
12. The Drink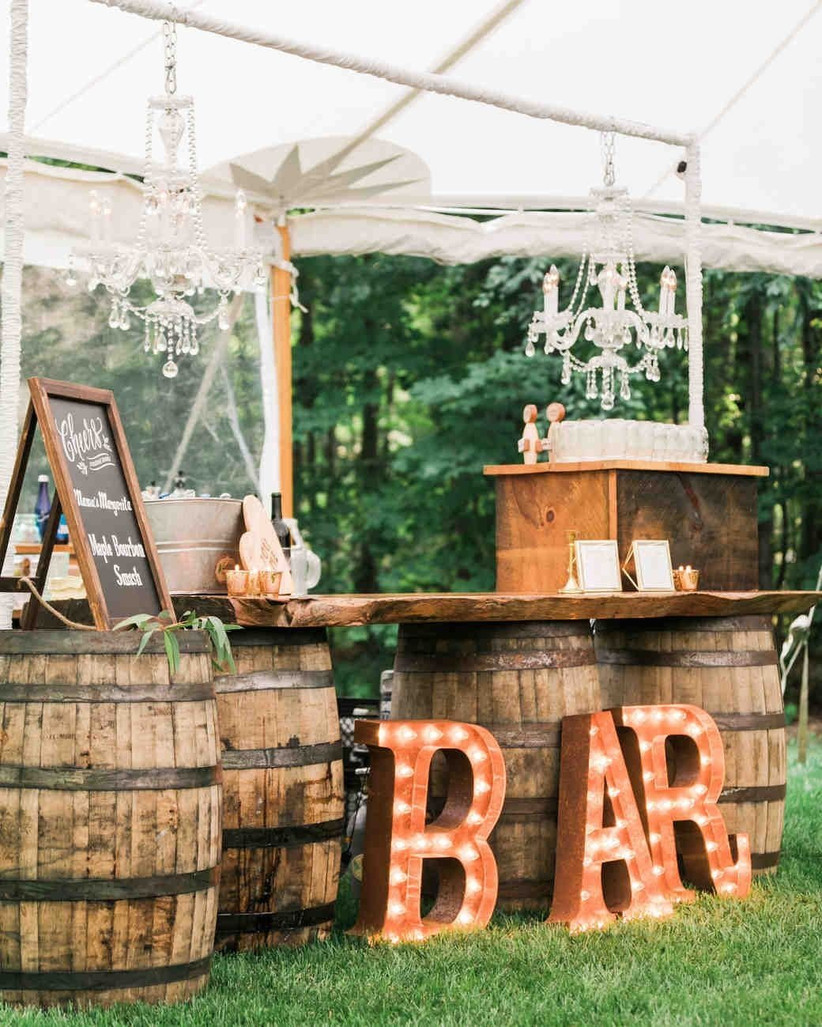 Image: Pinterest
Not only is having an open bar much more affordable when you're throwing an at-home bash, it also avoids any messy legal issues – if you're selling drinks, you'll need an alcohol license, so it's much more straightforward to either be extremely generous, or make your invite BYOB. Supermarkets like Aldi and Lidl sell award-winning drinks at amazing prices, so you don't have to spend a fortune to fully stock the shelves.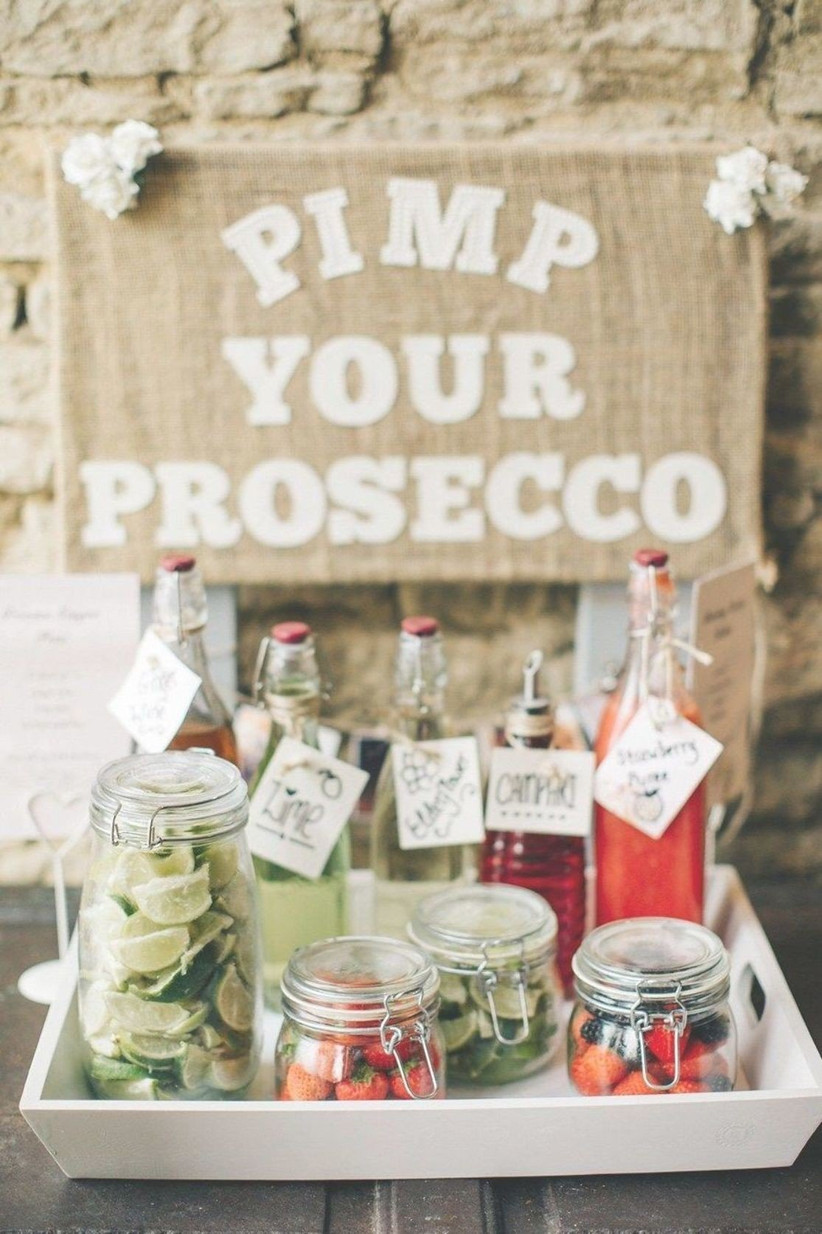 Image: Pinterest
Whether you present your drink options on bar carts, chilling in ice-filled buckets or from extra fridges you might have in the garage, you want to keep them cold and crisp, and ensure glassware is plentiful. Make sure your soft drink options are just as exciting as the booze – even plain old water can be livened up with slices of fresh fruit and sprigs of mint.
13. The Toilets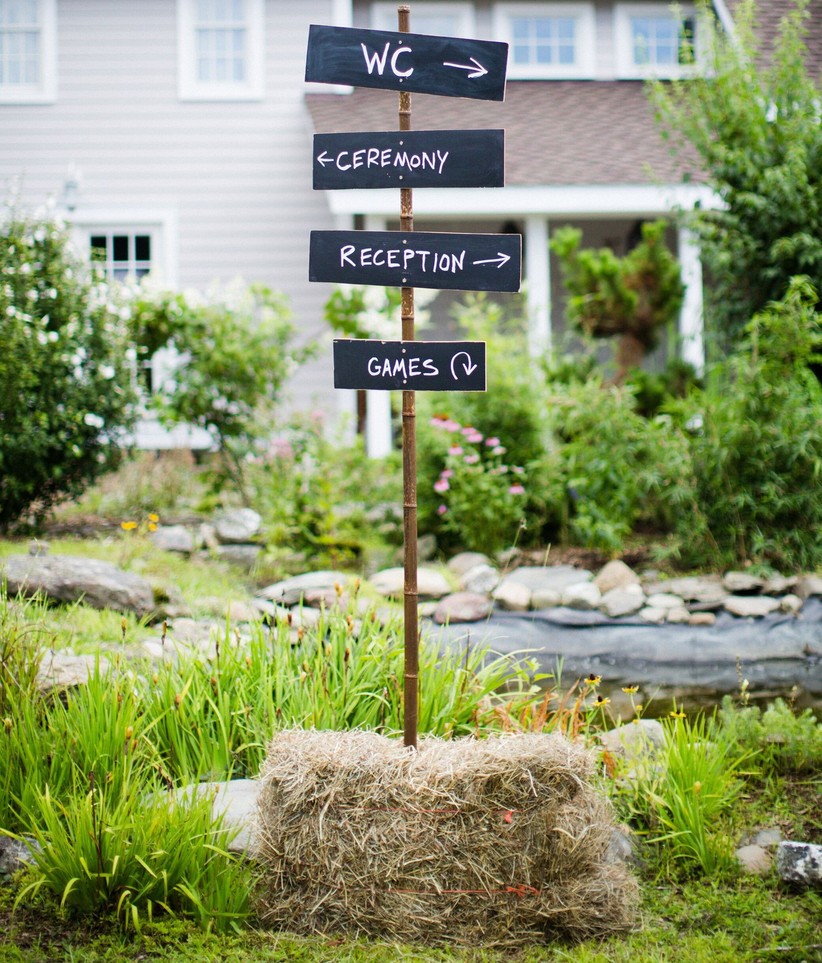 Image: Pinterest
Okay, so your home may have a couple of bathrooms, but is it really equipped for dozens of guests traipsing in and out to use them? Unless you're keeping your guest list super small, bringing in additional toilets is usually the best option for an at-home wedding – but you can leave any negative festival associations behind, because you can actually find some pretty chic portaloos these days.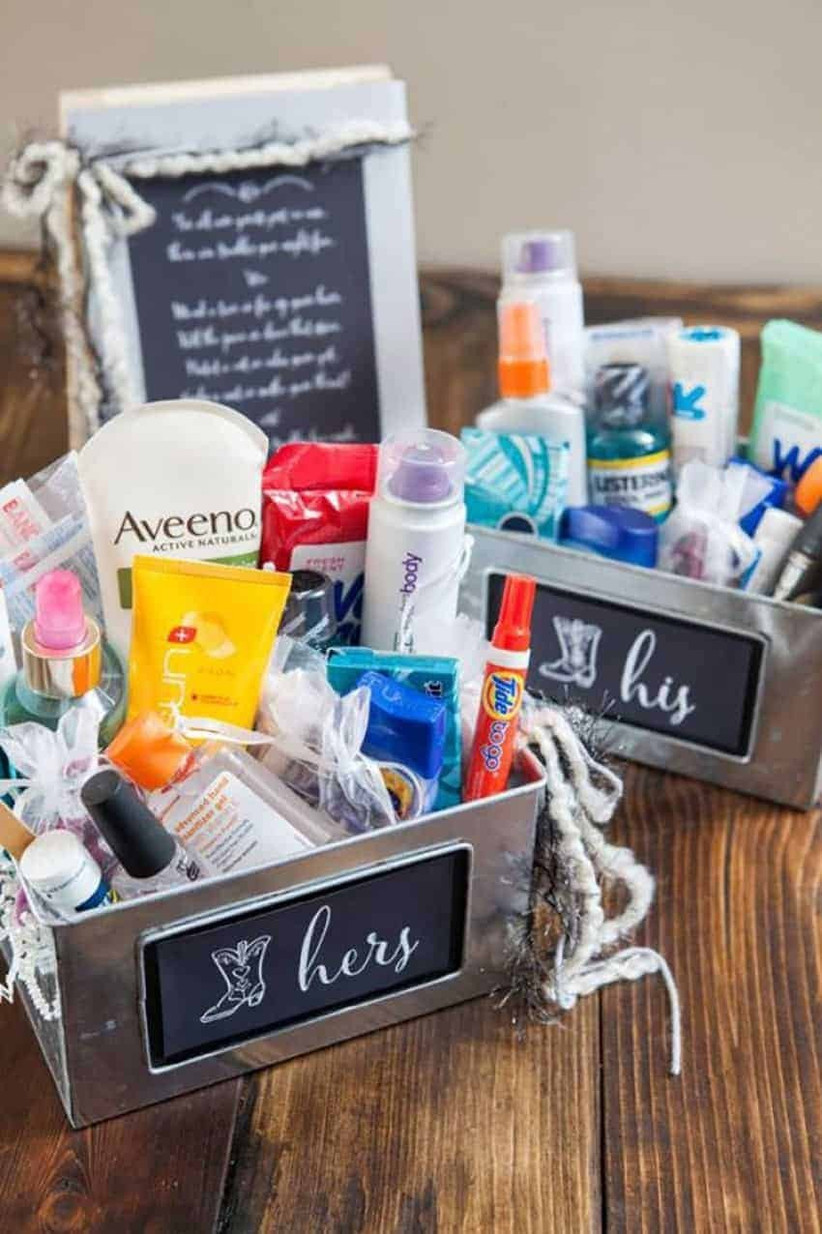 Image: Pinterest
High-end bathrooms will include proper porcelain and generous sink areas with proper mirrors and lighting. You could even add a few thoughtful touches, like cans of deodorant and hairspray, plasters and paracetamol, a supply of tampons, or packets of breath mints, to help everyone stay looking and feeling their best throughout the day.
14. The Entertainment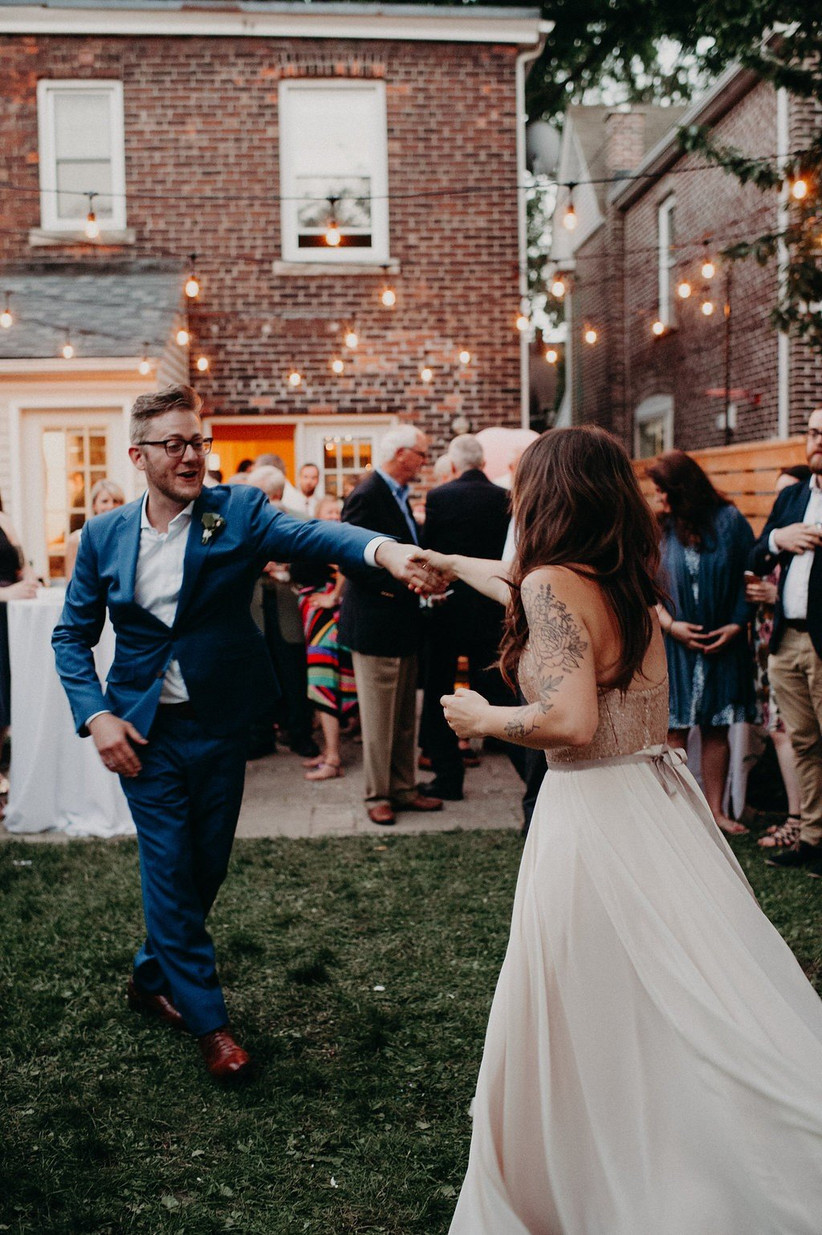 Image: Pinterest
The most popular option for wedding entertainment is a DJ – do you have space for a dancefloor (particularly for your first dance), and a power supply to keep them going? Another factor you need to consider is the resulting noise that's created – you may have notified the neighbour nicely, but that still doesn't mean they want to wake up to you screaming the Grease megamix at the top of your lungs at 1am. Pinpoint a realistic end for any loud music, and stick to it (or hand out headphones for an ongoing silent disco, so at least you're not disturbing anyone else).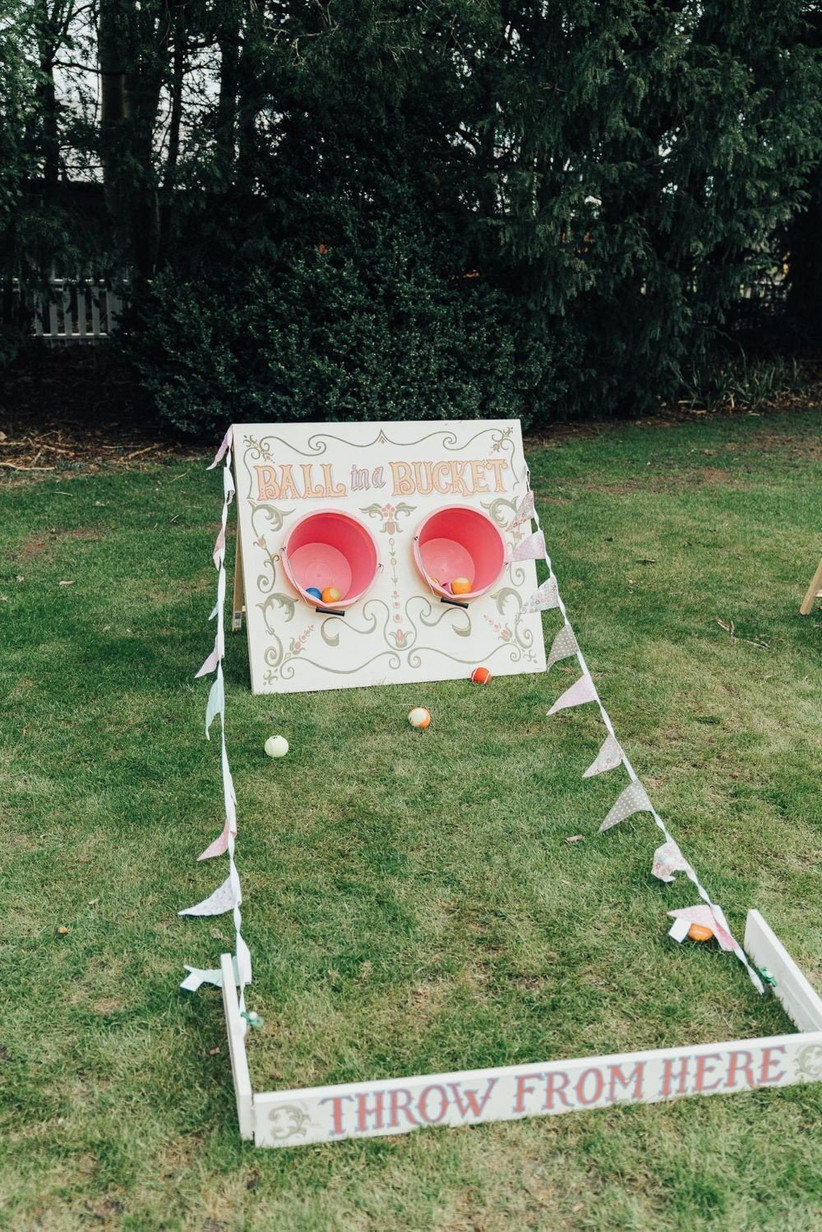 Image: Pinterest
Other fun ways to keep your guests amused at your at-home wedding include photobooths, lawn games, or bringing in performers like magicians or caricaturists. Take into account your surroundings and what will work best for your theme and personalities.
READ MORE: The 100 Best Wedding Songs of All Time
15. The Clean-Up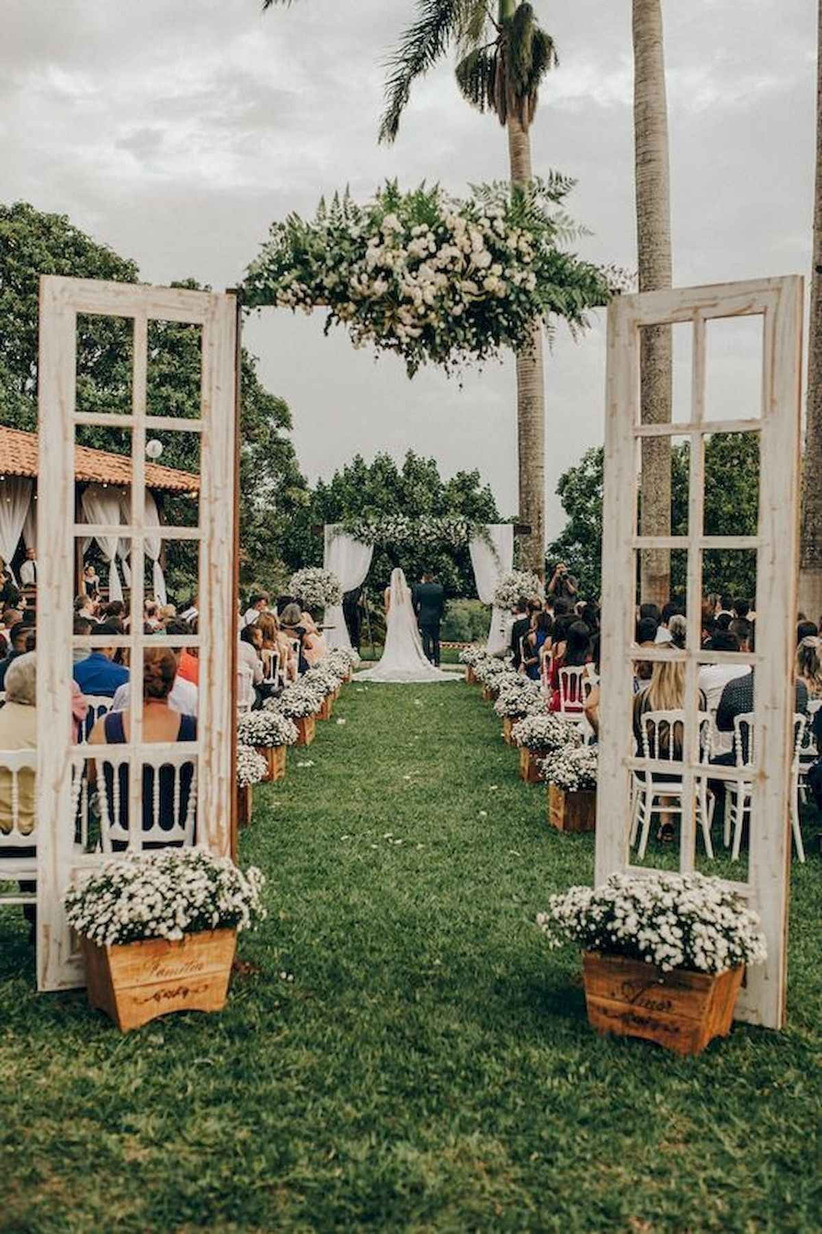 Image: Pinterest
Between your guests and your suppliers, you'll have 'reminders' of your wedding all over your property come daybreak. And while we know you won't want to wake up from the dream of finally being a married couple, reality will hit at some point. It makes sense to be prepared and organise the less-than-glamorous but still essential clean-up process now.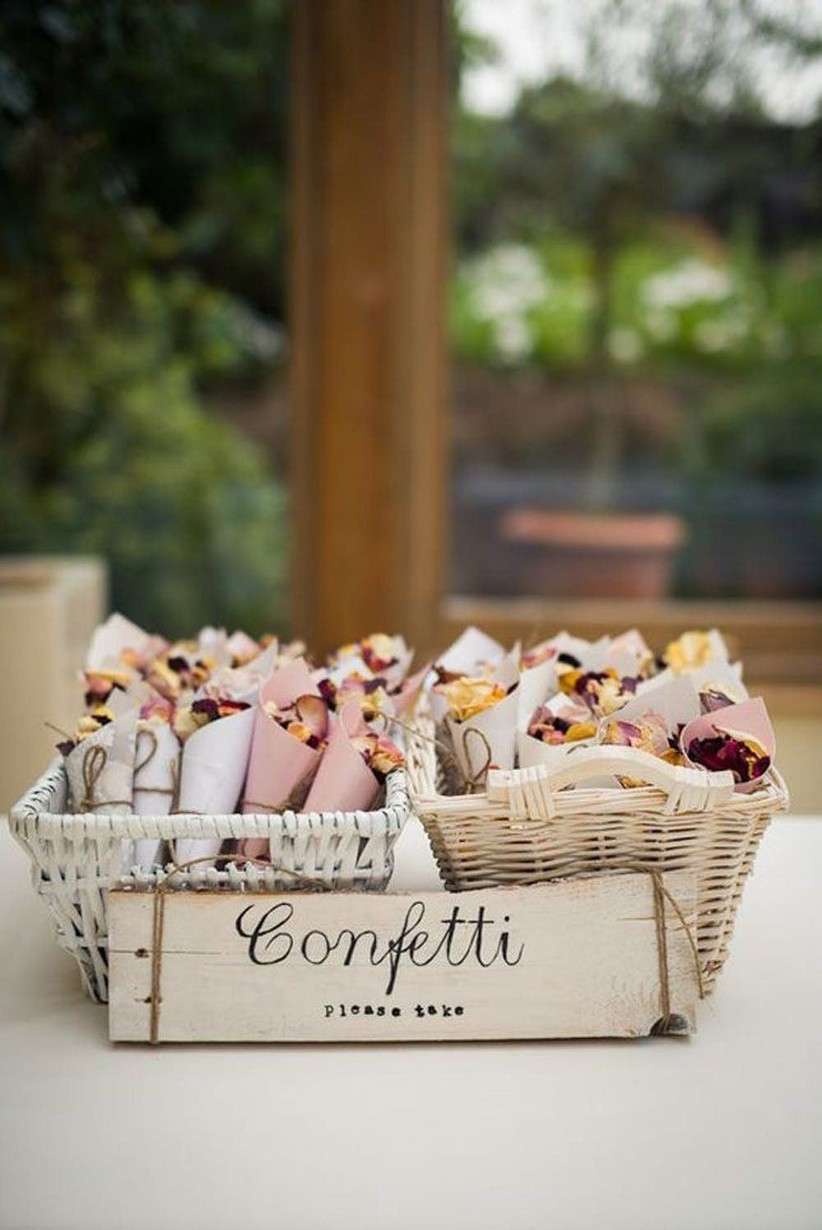 Image: Pinterest
Prevent the situation from getting out of hand initially by providing plenty of bins and making it very clear where everyone should put their dirty plates and cutlery, if they're not being cleared away for them. Got people staying overnight? Ask them to get stuck in and help out in the morning in exchange for a delicious post-wedding brunch, or hold your hands up and hire external help to whip everything into shape once again. You'd pay staff at a venue to do this for you, so there's no shame in doing the same at home!
Want to know where to start with planning? Here's your countdown checklist to the big day.