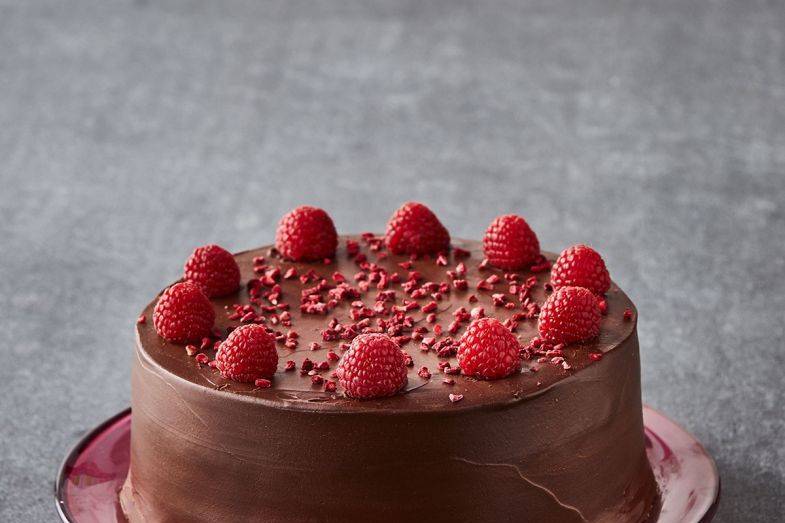 There's never been a better time to get vegan wedding cakes in London.
The number of people embracing a plant-based diet in the UK has quadrupled over four years. Bakeries have sprung up all over the capital to meet the demand, and traditional patisseries have added to their cake menus to get in on the act.
As anyone who's tried going vegan knows, a plant-based wedding cake doesn't mean compromising on flavour. There are some truly delicious options using fruit, nuts and vegetables, whether you want a bake or a raw cake. You may be looking at vegan wedding cakes to reflect your own diet; you may simply want to skip the dairy and other animal products in order to have a more eco-friendly wedding.
Whatever the reason, you don't have to compromise on style, either. Whether you want traditional, alternative or a total twist on the classic wedding cake (doughnut towers, we're looking at you), there's something to satisfy your sweet tooth - and delight even your non-vegan guests.
NB: We have included third party products to help you navigate and enjoy life's biggest moments. Purchases made through links on this page may earn us a commission.
READ MORE
1. Flavourtown Bakery Vegan Cookies & Cream Cake - from £50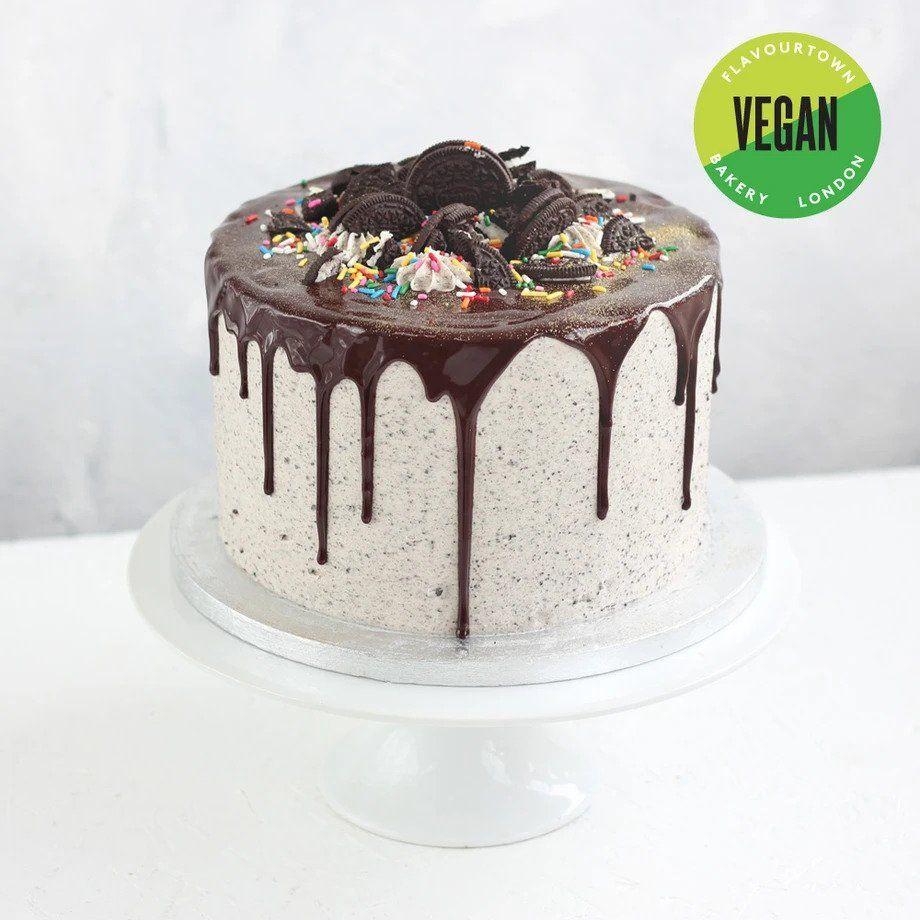 Who says fruit cake is a wedding essential? We'd much rather be tucking into a cookies and cream cake. This is from Flavourtown Bakery's excellent vegan range, which includes red velvet, vanilla and biscoff, as well as mouthwatering cupcakes. The cakes are baked to order and can be delivered to many London postcodes.
2. Cutter & Squidge Vegan Blueberry Lemon Cheesecake - from £39.50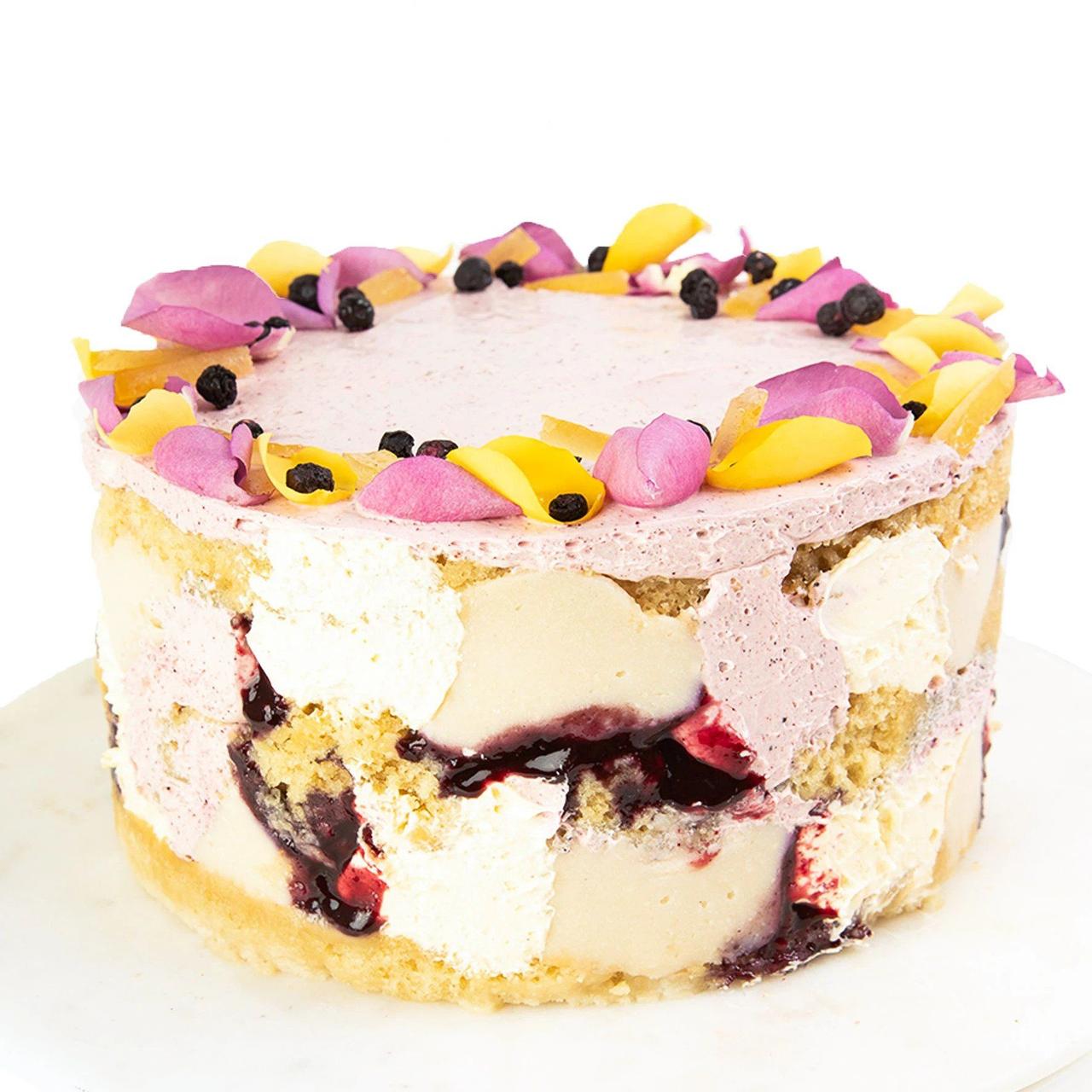 This beauty would be a delightful centrepiece at a summer wedding, bringing fruity freshness to the menu. Cutter & Squidge's vegan range also encompasses cookies and cake loaves, and they have wheat-free bakes, too.
3. Konditor Chocolate Raspberry Velvet Cake - from £17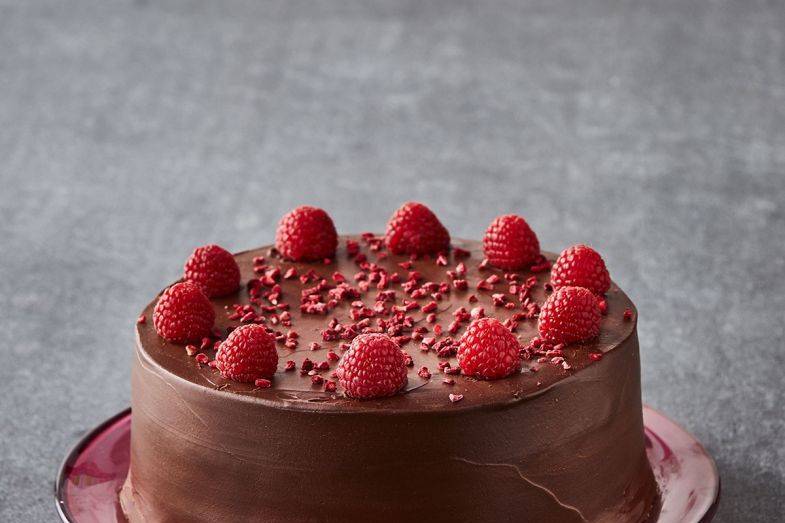 Tangy raspberries with chocolate ganache? Yes, please! The largest size this cake comes in serves 8-12 people, making it perfect for small weddings, or you could order several for a dessert table of dreams. You can collect in store or Konditor deliver within London.
READ MORE: 35 Stylish Small Wedding Ideas
4. Primrose Bakery Vegan Vanilla Layer Cake - from £39.95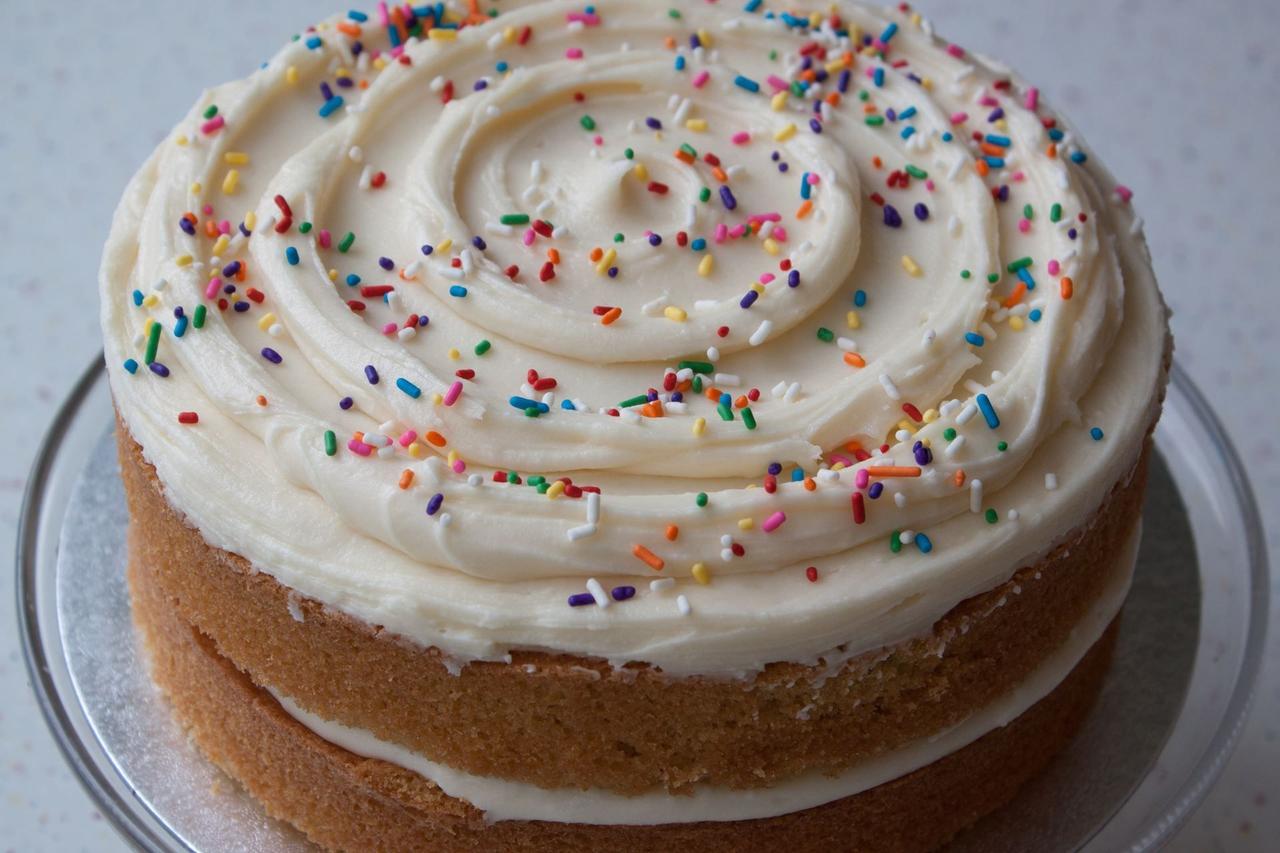 Vanilla sponge is a crowd-pleaser, so this delightful concoction from Primrose Bakery is designed to delight your guests - just look at that vegan buttercream icing. The bakery also creates bespoke wedding cakes, with consultations to ensure every last detail is as you want it.
5. The Hummingbird Bakery Vegan Red Velvet Cake - from £29.95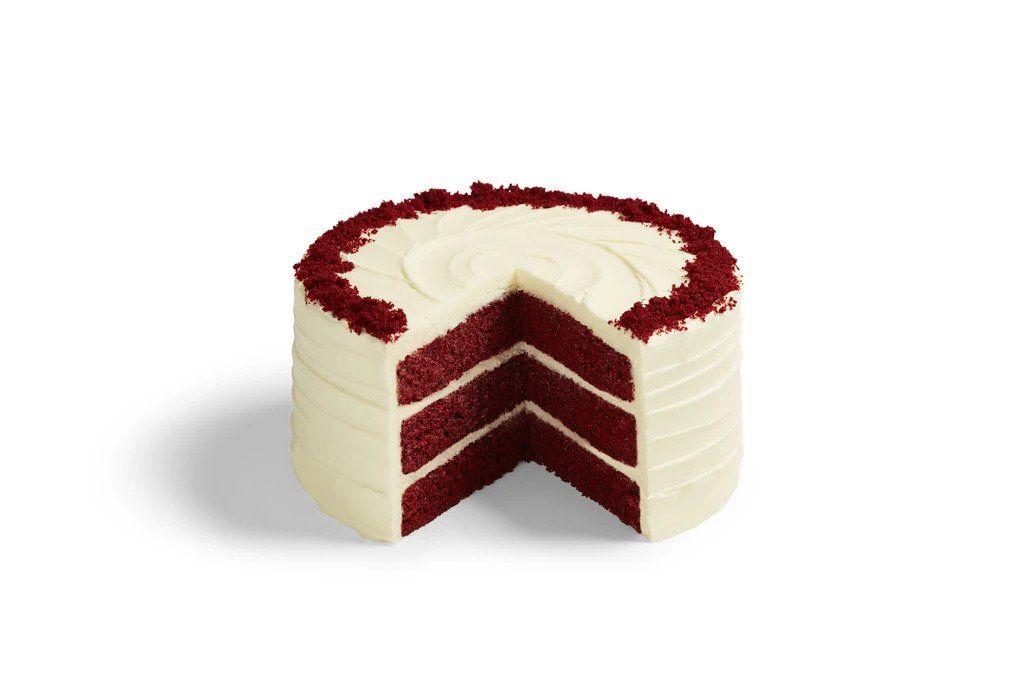 The Hummingbird Bakery are primarily known for cupcakes, although they produce some rather lovely cakes, too - such as this vegan red velvet bake. You can customise it with writing and decorations for an extra charge.
6. Ruby's of London Chocolate Peanut Butter Cake - from £40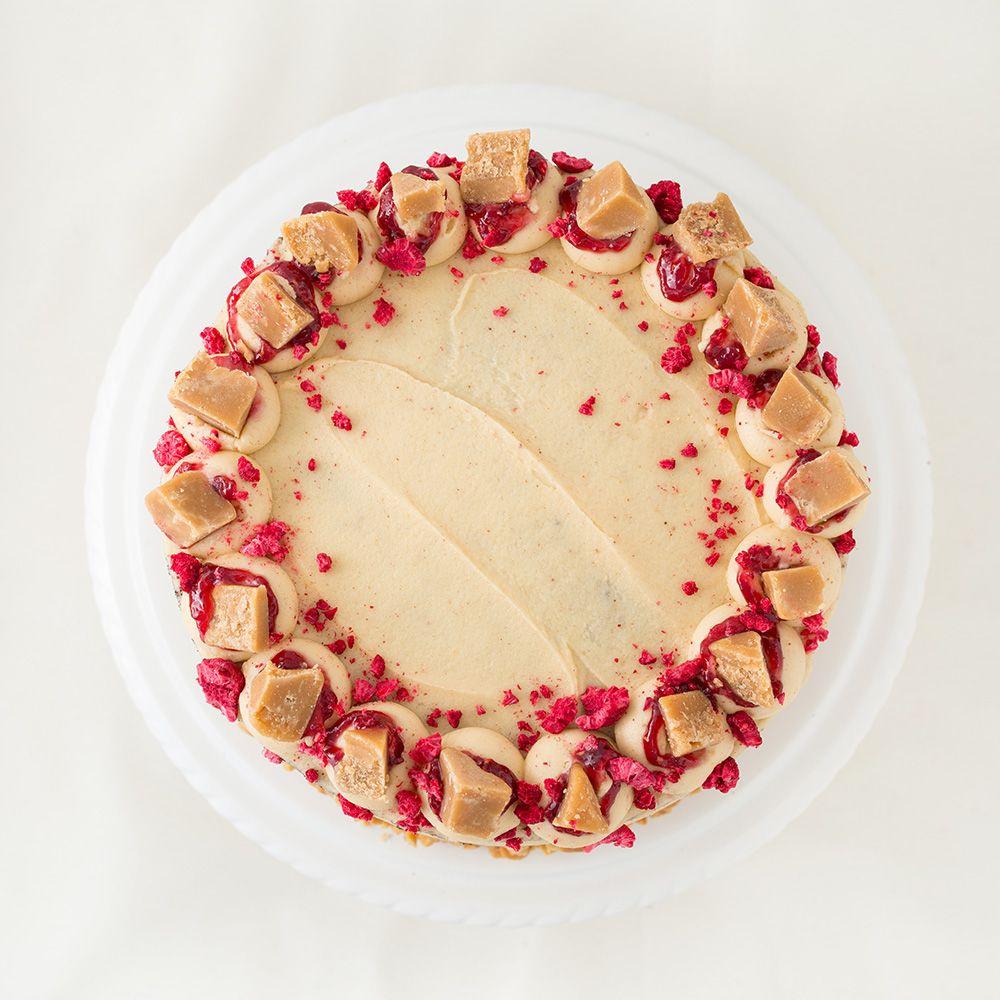 100% plant-based patisserie Ruby's of London offer a bespoke wedding service that includes doughnuts and dessert tables as well as cakes. However, if you're in a hurry (or just want to keep things simple), you can order one of their vegan bakes for delivery across Greater London, like this tempting peanut butter confection.
READ MORE: Wedding Cake Prices: How Much Does a Wedding Cake Cost?
7. Organic Livity Raw Rubis Feerie Cake - from £36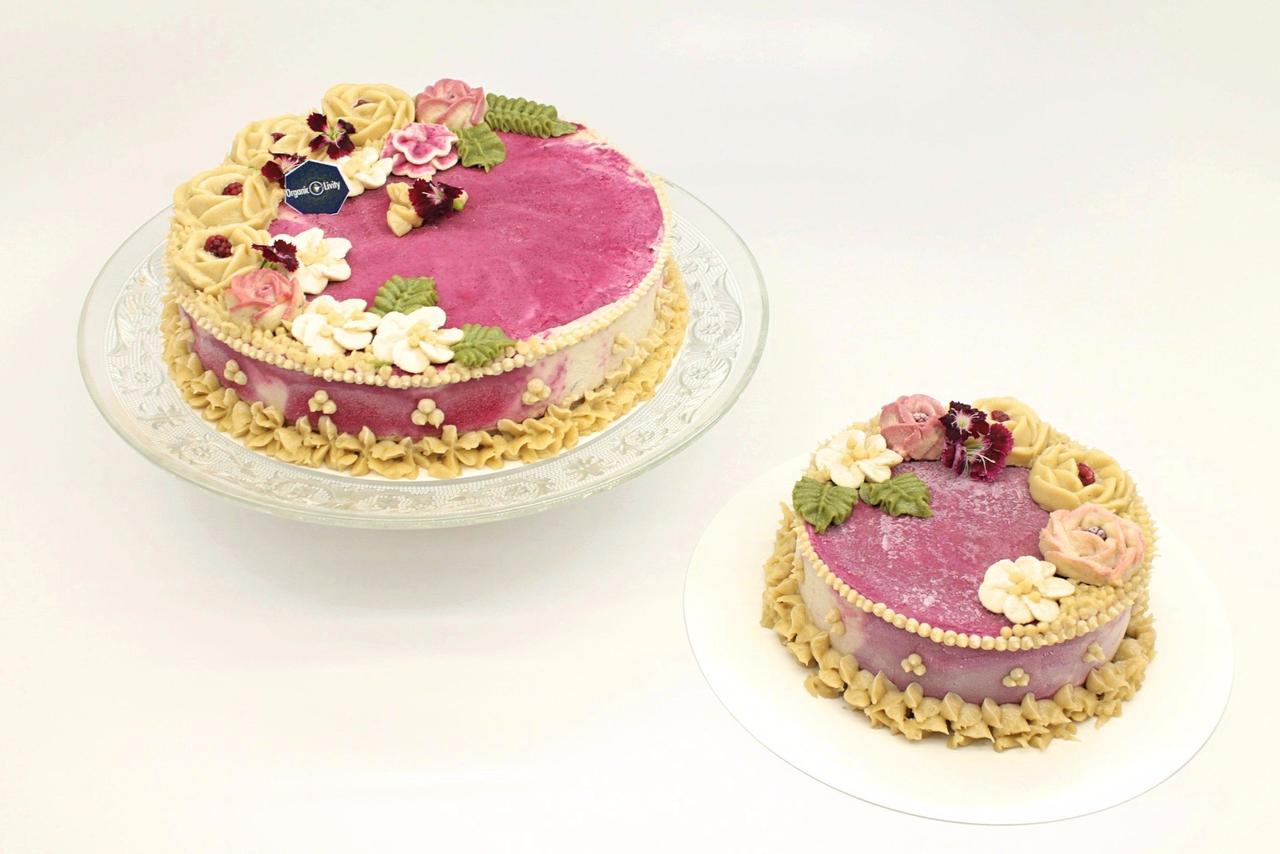 Organic Livity offers a bespoke vegan wedding cake service, or you could choose a few of the mouth-wateringly inventive made-to-order creations to create a gourmet plant-based dessert table. Raw Ruby Feerie, for example, contains vegan white chocolate, raspberry, chia seeds and pomegranate.
8. Lola's Cupcakes Vegan Passion Fruit Cake - from £17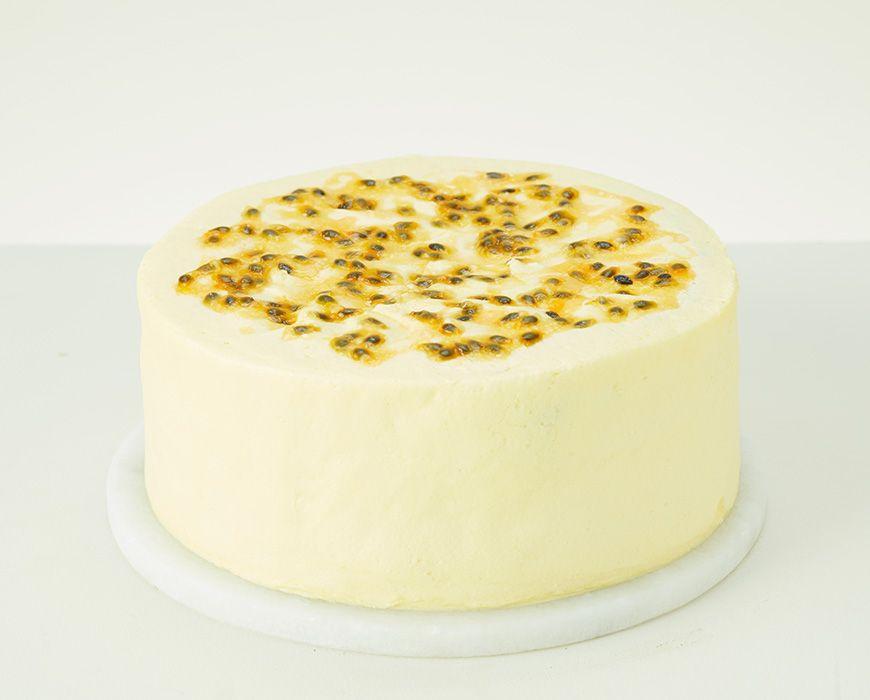 Did you know that Lola's Cupcakes also does full-size cakes? And vegan, at that. Their flavours incude chocolate fudge and pear with hazelnut, but we do like the sound of a vanilla sponge with passion fruit icing and compote.
9. Heart of Cake Bespoke Vegan Cake - £POA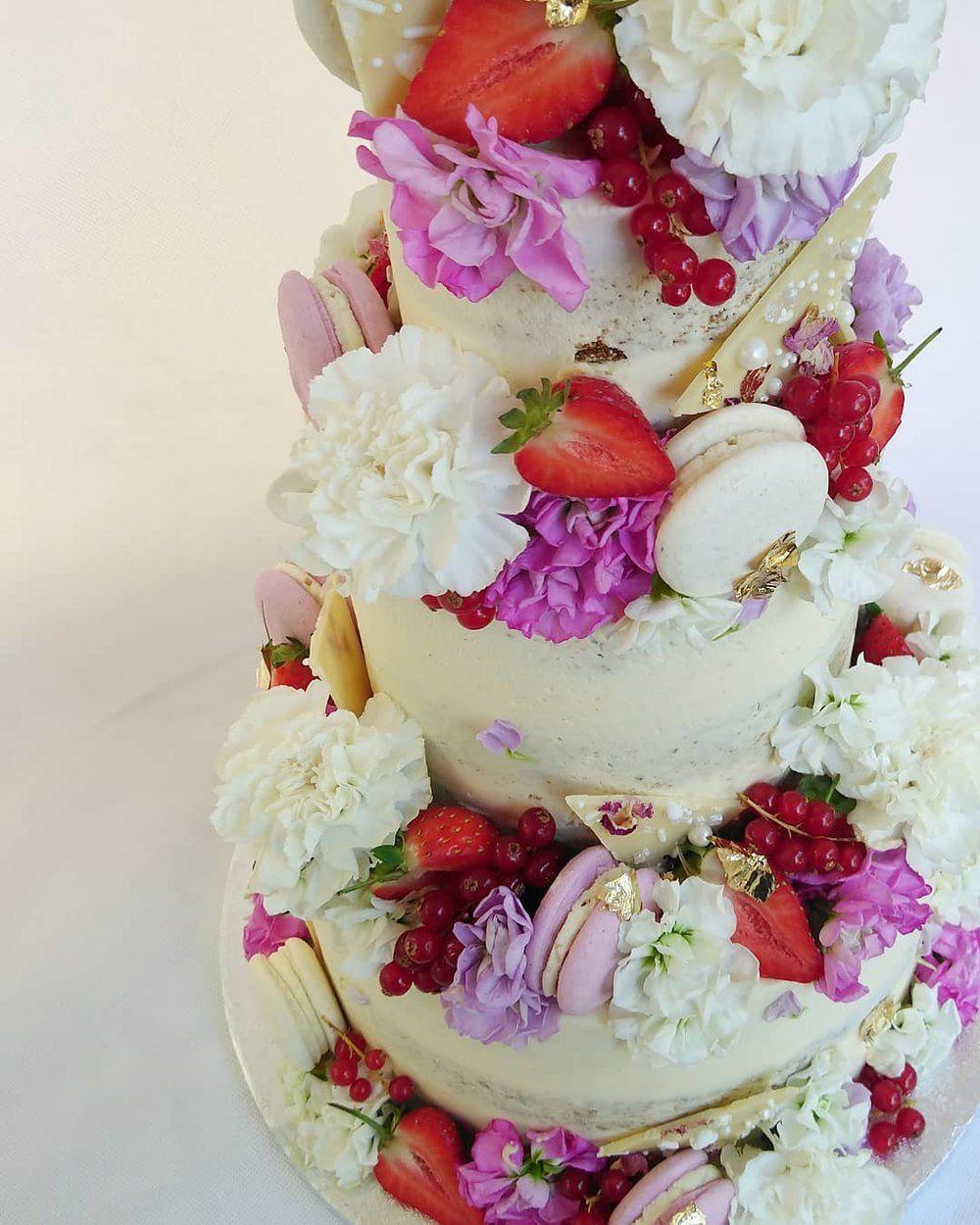 Heart of Cake will create a vegan version of your ideal wedding cake, whether that's traditional, pared-back or alternative.
READ MORE: 63 Incredible Wedding Cake Ideas to Inspire You
10. Crosstown Doughnuts Vegan Selection Box - £35 for 12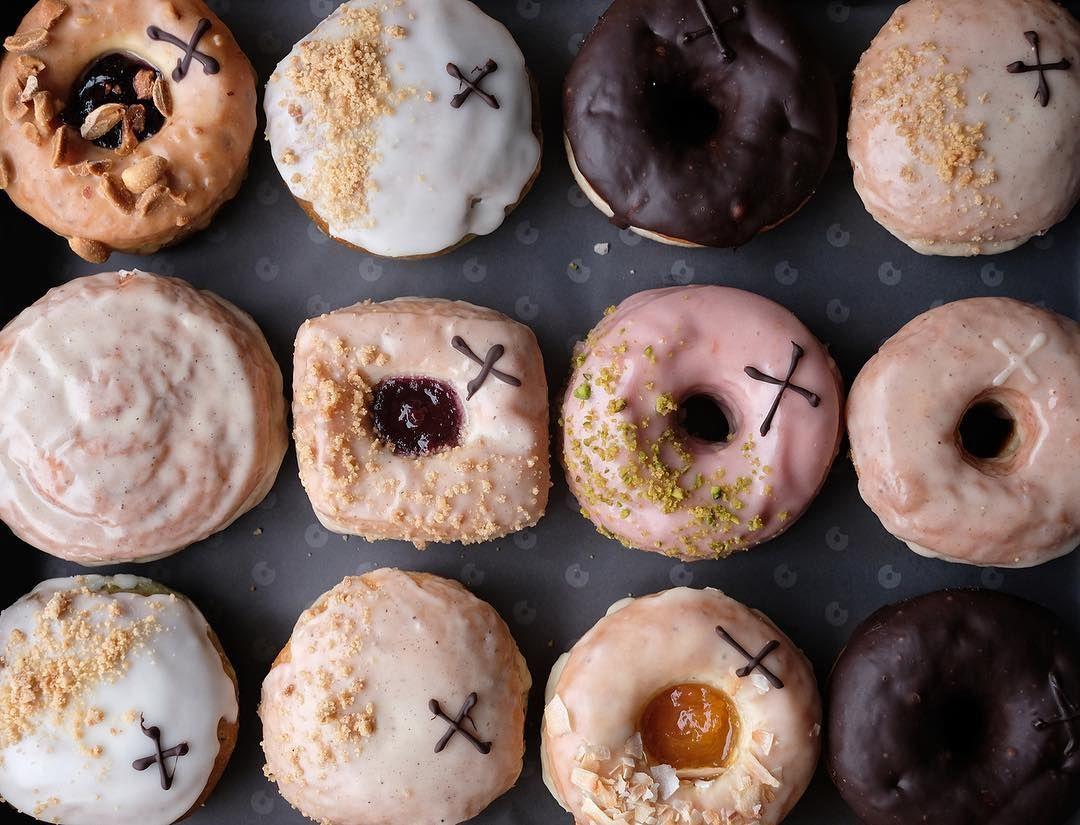 We've increasingly seen couples serving doughnuts rather than a traditional wedding cake. If that thought appeals, check out the vegan varieties available at Crosstown Doughnuts for pickup or London delivery.
11. Crumbs & Doilies Vegan Volcano Cake - from £65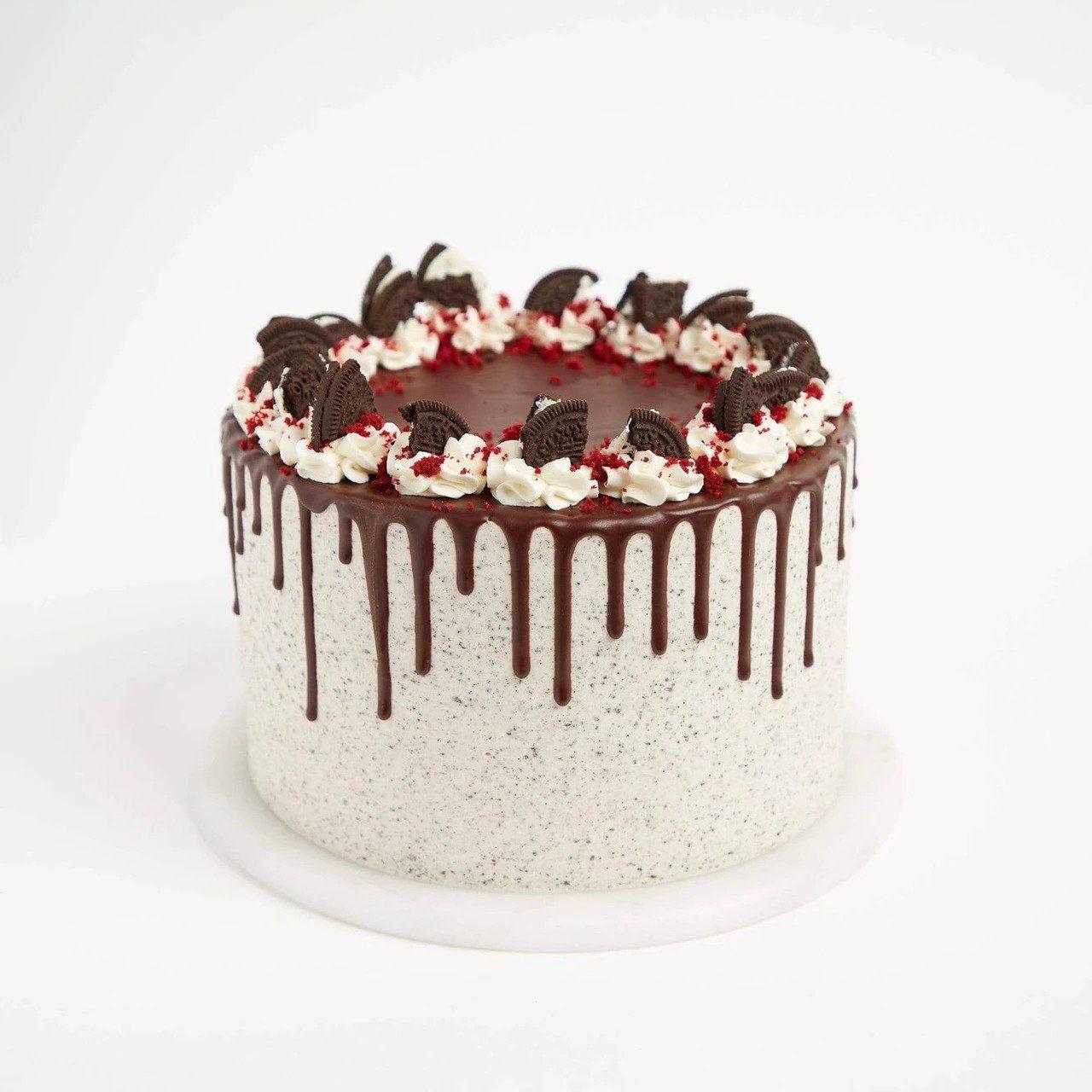 This Crumbs & Doilies vegan bake sounds amazing. Red velvet sponge meets Oreo frosting - what could be finer on the taste buds?
12. Cake or Death Victoria Sponge - from £27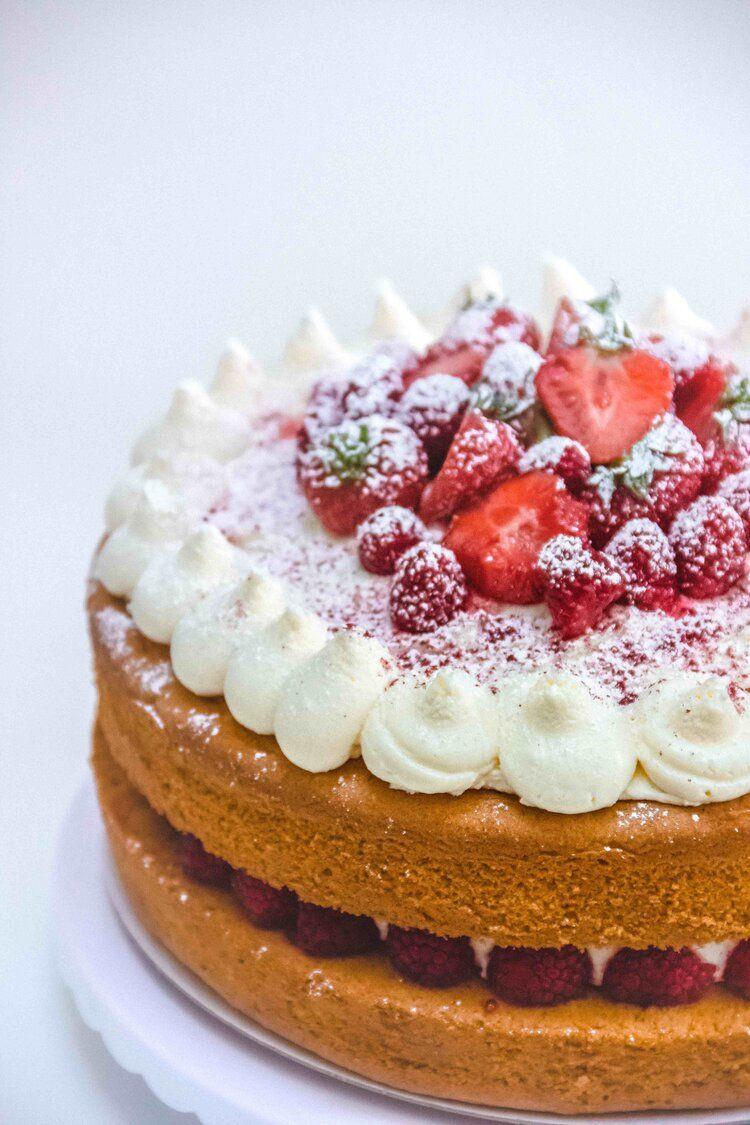 You can order a range of round cakes to collect from this Hackney vegan bakery, but we were just so taken with the idea of a classic Victoria sponge - plant-based, of course.
READ MORE: The Best Wedding Cakes in London
13. B Raw Cakes Assorted Cake - £45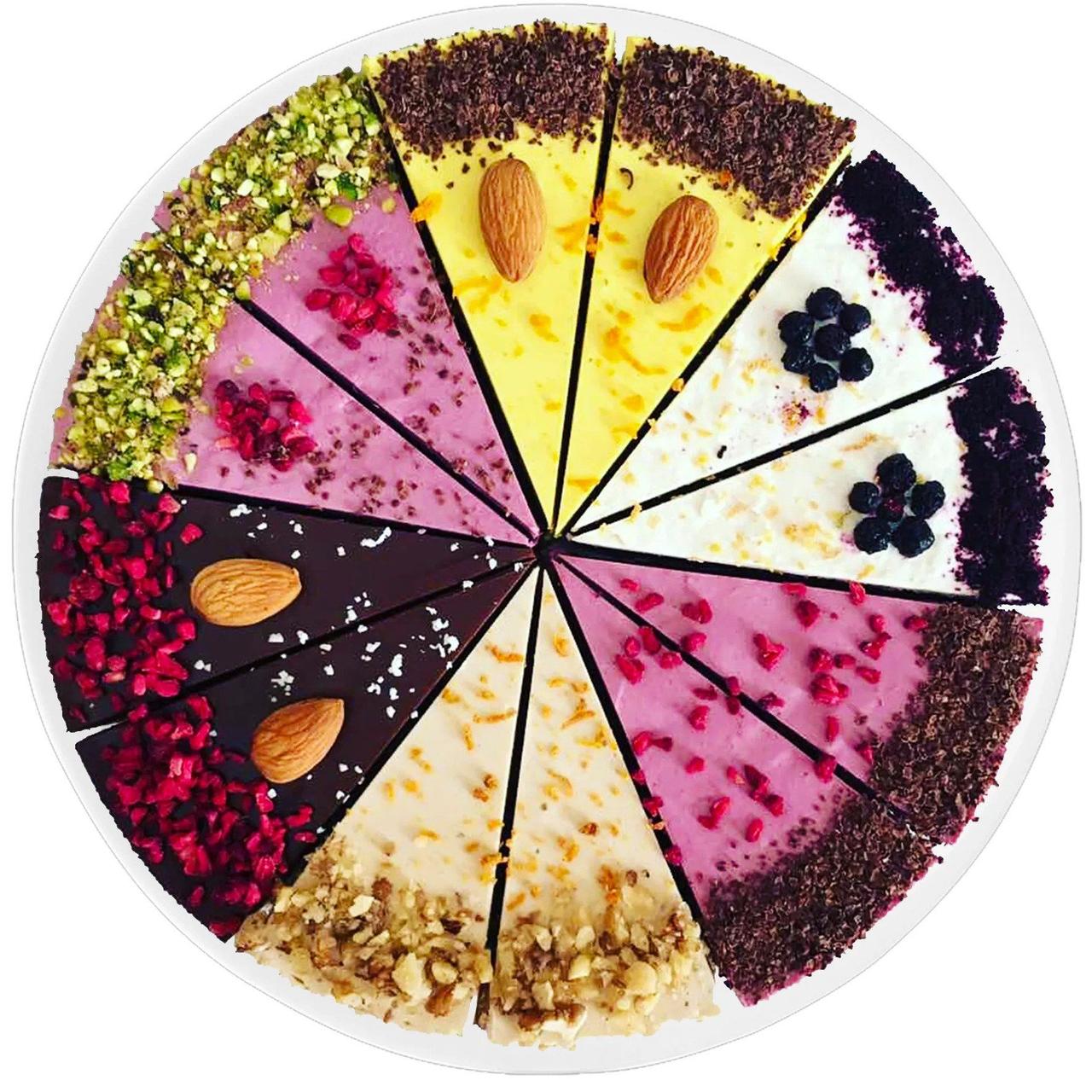 As the name suggests, this is the place to go for raw vegan cakes made of fruits and nuts. Their assorted cake is such a clever idea - made up of 12 pieces of the different flavours of your choice, it's great for smaller weddings.
14. Lele's Vegan Vanilla Cupcake Mix - £4.99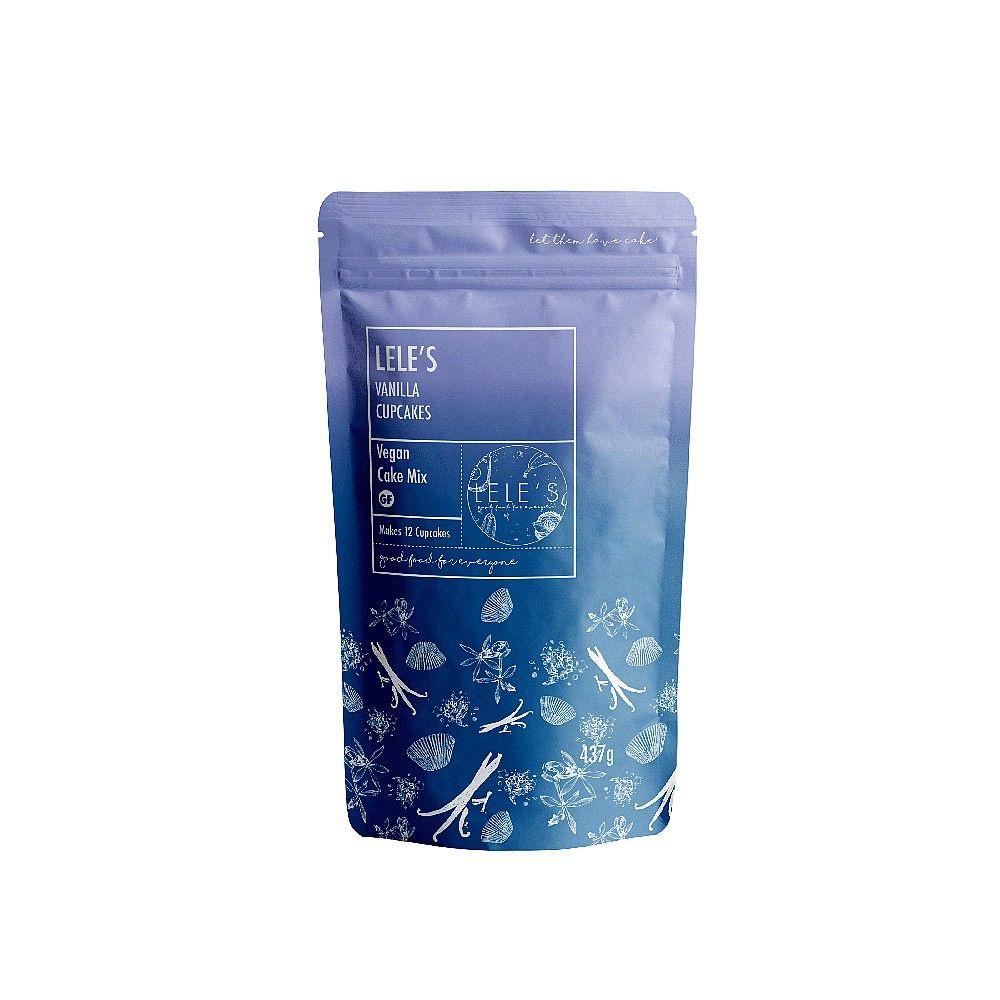 Fancy going DIY with your treats? Lele's cupcake mix takes some of the stress out of the process, giving you a vegan base to create a wedding cupcake tower as an alternative to a traditional cake.
If you decide to have a bespoke cake made, make sure you read our list of the 33 questions to ask your wedding cake maker.