14 Genius Ways to Save Money as a Wedding Guest
Attending a wedding can get pretty pricey - here are the best ways to save money on the next wedding you attend as a guest
We have included third party products to help you navigate and enjoy life's biggest moments. Purchases made through links on this page may earn us a commission.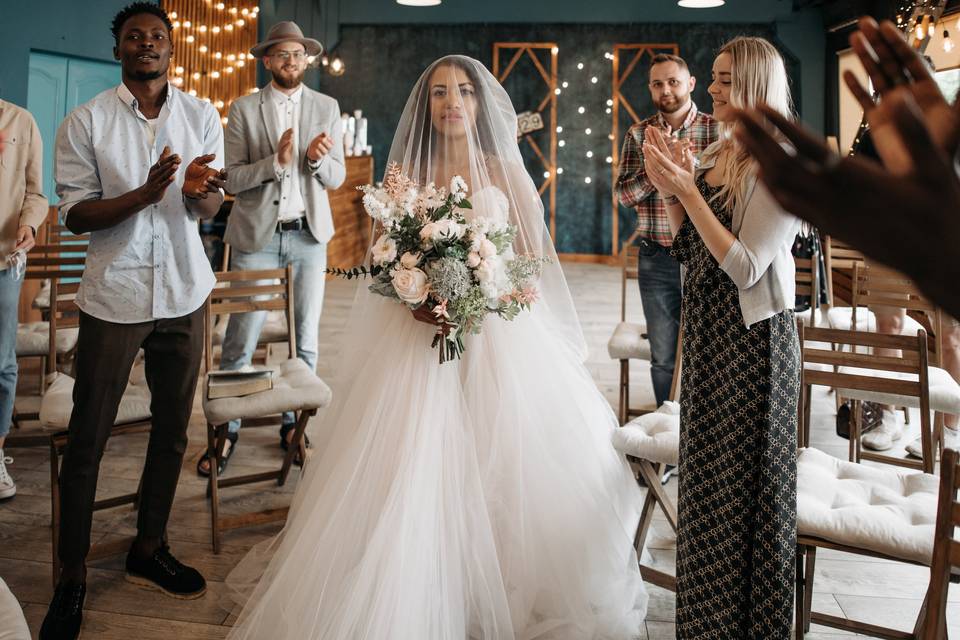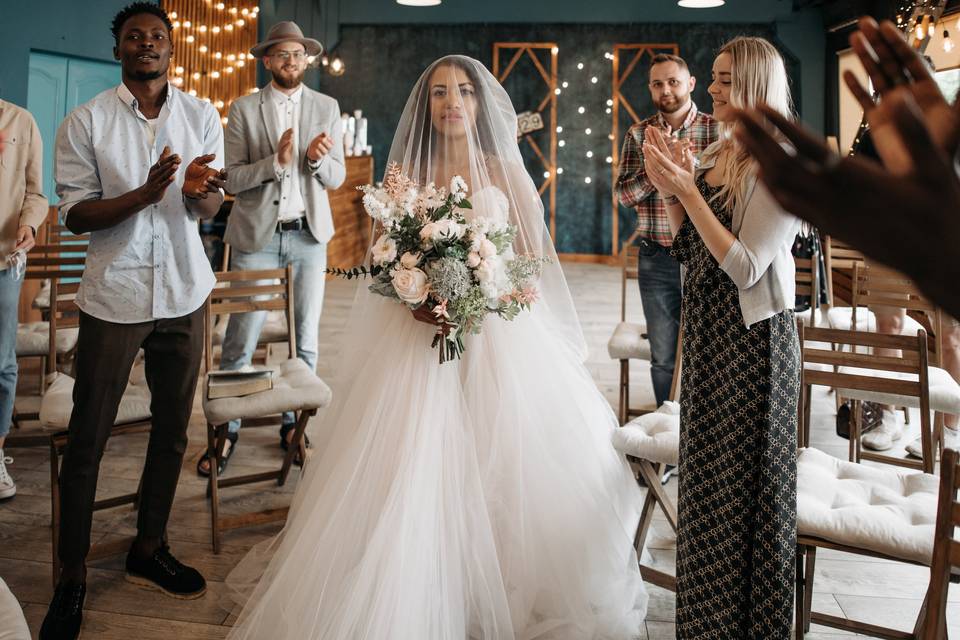 Attending a wedding isn't cheap, especially not with the cost of living rising, but it doesn't have to cause you stress. We've rounded up the best ways to save money as a wedding guest - and even as a member of the wedding party too, because you don't want your finances to cause you to have FOMO!
You don't want to have to spend a crazy amount of money attending your friends' weddings, so we've looked at the best ways to save money as a wedding guest to help your budget go further. We've also got the best cheap hen do ideas, if you're in the wedding party and you're worried about spiralling costs.
Remember - the average cost of a wedding is a fairly considerable sum too, so the couple will understand what it's like to watch the pennies and save up. They'll understand if you need to opt out of some pre-wedding events, and if they don't, well…do you really want to celebrate with them?
This content is provided for informational purposes only and is not intended to provide financial advice. Please consult with your financial advisors for information relating to your specific circumstances.
14 Ways to Save Money as a Wedding Guest
1. Book Your Accommodation Early
You might think leaving it to the last minute will score you a good deal. It probably won't. Remember, lots of wedding venues are in fairly isolated locations so local accommodation will get booked up quickly, so flash deals on the day of your pal's wedding are unlikely to happen.
Even if it's a wedding venue with accommodation, there will be an agreed, favourable rate with the wedding couple, so you likely won't gain anything by hanging about.
2. Book Accommodation in Groups
Team up with other friends who are attending the wedding and either share hotel rooms, or look to sites like VRBO or booking.com where you can rent accommodation that will sleep a group of you - booking together makes it more of a fun outing, whilst helping you to cut costs.
3. Look Further Afield
If you are booking with a group, you can look at hotels or rentals slightly further away and investigate how much it will cost to split a taxi. It could be that booking accommodation a few more miles away from the wedding venue makes the costs lower, and a taxi split four ways is still cheaper than staying practically onsite.
4. Ask Family or Friends to Babysit
If it's an adult-only wedding and you can't bring your children, try to call in favours with family or friends to babysit, before committing to a babysitter. If you're lucky enough to have relatives or pals who can look after the kids for you, this could reduce your costs right down to a bottle of wine and a bunch of flowers…
5. Shop the Gift List Early
We've all been there - browsing the gift list on the morning of the wedding, only to discover all the reasonably priced wedding gifts have gone and all that's left is a strange, expensive sculpture or a 10 course tasting menu experience at a Michelin-starred restaurant. Get to the gift list as soon as you open the invitation, for your pick of reasonable wedding gifts.
6. Crowdfund a Gift
Alternatively, you could split a slightly more expensive gift between a few of you - the couple will definitely get the pricier gift they might have put on their gift list 'just in case' and you'll only have to pay for a fraction of it.
7. Get Clever with Cash
If the couple has asked for cash and you're worried about the amount you can afford to give - firstly, don't stress. All gifts should be valued and appreciated, and the couple will likely be touched by whatever you can spare.
But if you want to get clever with what you give, find out where they're honeymooning and explore getting your cash gift exchanged into the currency they'll need. Lots of times, the local currency will be way more impressive sounding than it is in sterling…
READ MORE: This is How Much You Should Give as a Wedding Gift
8. Gift Your Skills
On a really tight budget? Offer your skills instead of a gift. If you're good at sewing, offer to do some alterations for them. If you're a pretty nifty baker, you could offer up a cake (up to you if you want the pressure of offering a wedding cake!). You get the picture.
9. Shop Your Wardrobe
Don't fall foul of social media pressure, making you think you need a new outfit for every occasion. Shop your wardrobe - or that of a friend's - to find the perfect wedding guest outfit. We've all just had a few years at home, so you can guarantee there's something in there that hasn't seen the light of day in a little while.
10. Rent, Don't Buy
If you really can't find anything in your wardrobe, look at renting your outfit. You'll get something fancy for a fraction of the cost, and you'll do your bit for the planet too. This is a great idea if you're in the wedding party too.
11. Do Your Own Hair & Makeup
Forgo going to the hairdresser for a fancy blow dry on the morning of the wedding. Brush up on your beauty hacks and figure out how to do it yourself. It'll save you a decent chunk of money.
12. Know When to Say No
Said yes to attending the wedding, and okay to the hen do? Then it's fine to say no to the other events that come your way if they're going to cause financial strain, whether it's an engagement party, a bridal shower, a pre-wedding dinner…whatever it might be.
If you can't afford to attend, politely let the couple or the event host know, and give them a reason, such as 'saving to buy a new home', 'about to change jobs' etc. if you feel awkward about it. They'll understand!
13. Set Yourself a Budget
Figure out how much you can save for the event, and what you can afford to spend and stick to that. If you know that you get a bit generous after a few gins, take cash with you on the day and only spend that. Once it's gone, it's gone.
14. Remember Why You're Attending
Think about why you're attending the wedding. If it's not someone you love dearly, do you even really want to go, if it's going to cost lots of money? An invitation is exactly that - something you can accept or decline.
If you are excited to go and you love the couple, remember the end goal is to celebrate with them and have fun, not to have the fanciest outfit and the biggest gift.
READ MORE: How to RSVP to a Wedding Invitation
Your Wedding Guest Costs Questions Answered
How Much Should You Spend on Your Friend's Wedding?
There's no set rule about how much you should spend on a friend's wedding - it's going to depend on what you can comfortably afford. Remember, you don't have to buy a new outfit and you can get creative with your accommodation and travel to reduce your costs. If you're wondering how much to spend on a wedding gift, we have a whole article on that!
Do Wedding Guests Pay for Their Own Accommodation?
Typically, yes, the wedding guests pay for their own accommodation. If it's a wedding venue with accommodation on site, or with limited choice, it's worth asking the places that offer accommodation if they'd consider doing a deal for your wedding party, especially if lots of people will need a place to stay.
If your venue has accommodation on site, or you want to block book accommodation for your wedding party, you might need to pay up front, and then pass the cost on to your guests. It's up to you if you decide to subsidise some of it, even just for select guests. Just make sure that it's kept on the downlow if you're not doing it for everyone.
How Much Do You Give if You're Not Attending the Wedding?
Whatever your reason for declining the wedding invitation, it shouldn't impact how much you should give. It's a lovely idea to still give a gift if you can't attend, but it should only be what you can afford. Don't feel like you need to give more because you're not paying out to attend, especially if financial reasons were part of the reason why you declined the invitation.
Ready to attend the wedding now? Here are the rules all wedding guests should follow!