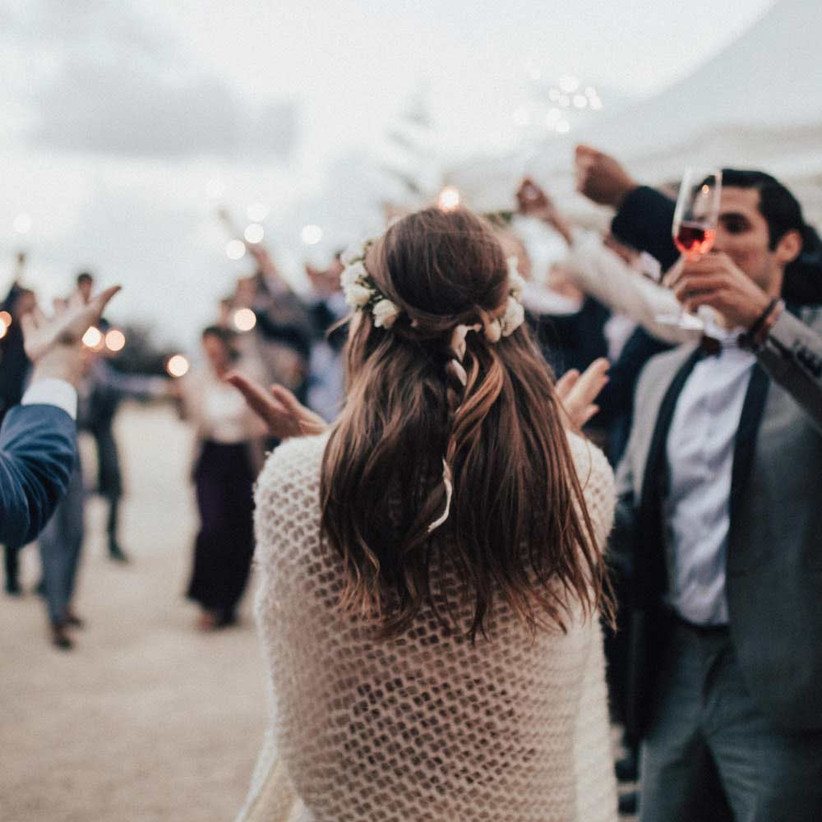 Everyone loves a good wedding, but that doesn't mean you don't feel a pang of anxiety about the cost of attending another wedding when you see another 'We're engaged!' status on Facebook.
With the average wedding guest spend now at £217 (according to a recent survey by Goldsmiths) and 12% of guests spending as much as £500 on attending a friend's wedding, we've come up with 11 clever ways that guests can save money. Here's how to enjoy your pal's special day, without going broke.
READ MORE: 17 Things Guests Hate About Weddings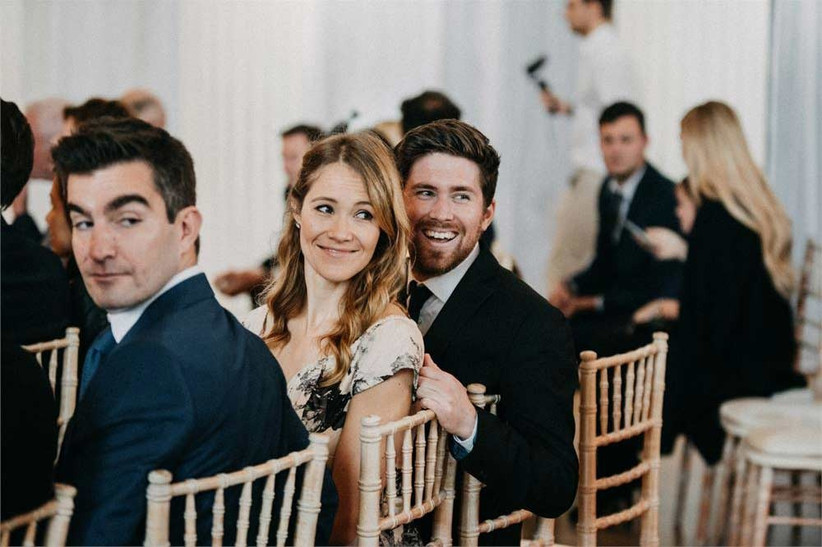 Image: Emily Black Photography
Book Accommodation ASAP
As soon as you get that save the date, book your accommodation. If you wait for the invitations, everyone else will be booking at the same time and you might lose out on a good deal.
READ MORE: What to Actually Write in a Wedding Card
Consider Local Hotels
It's easy to be tempted to just book a room at the wedding venue, but make sure you look at other accommodation options in the area. You may find a cheaper local hotel that's just down the road.
READ MORE: Wedding Venues With Accommodation
Ask Family Members to Babysit
As soon as you recieve a wedding invitation, if your children aren't invited, ask a family member to babysit for you. This is cheaper than hiring a babysitter and by getting in early someone is more likely to be free to help you out.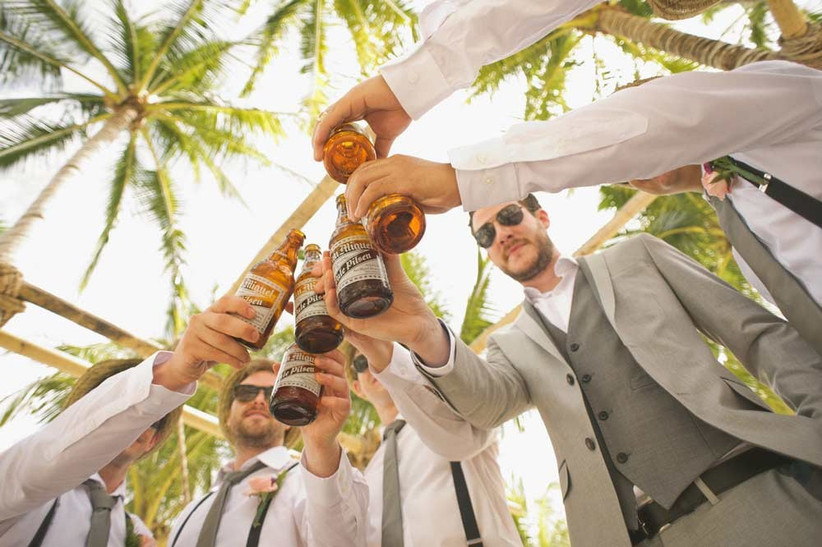 Share a Room
If you're not attending with a plus one, don't pay more than you need to for a hotel room. Arrange to share a room with another solo friend to split the costs, or get a family room between a few of you – not only is it a cheaper option, it's also a lot more fun!
Get to the Gift List Early
When the couple post their gift list online, make sure you get to it quickly. Most of the time, people will include gifts with a variation of prices on their list and there are always smaller and less expensive items that they will need. Getting in there early will allow you to have your pick and decide how much or little you want to spend.
READ MORE: The Best Wedding Gift Lists
Get a Group Gift
If you really want to get the soon-to-be married couple something special, and slightly more expensive, why not group together with some of your friends and all put in money towards the costly present. Splitting the cost can work out cheaper for everyone whilst still allowing you to get an amazing present.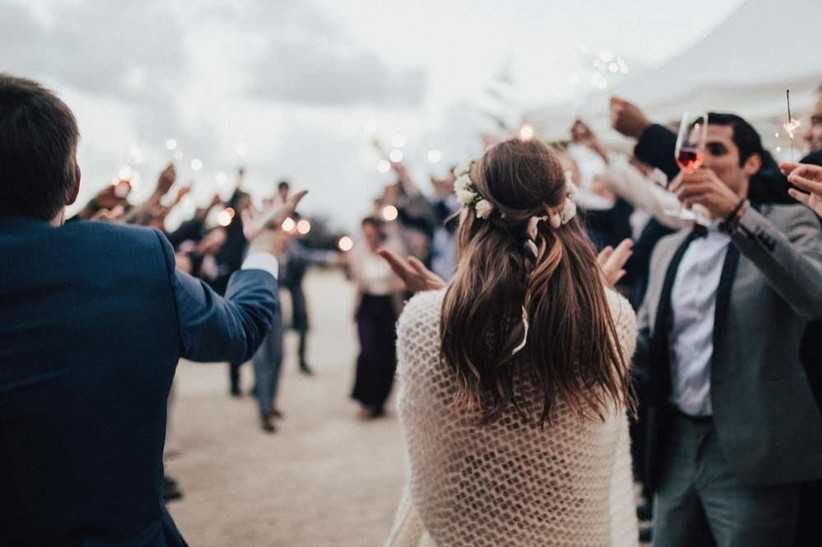 Gift Your Services
Instead of physically buying a wedding gift for the special couple, why not offer your services to them during the wedding planning or after as a gift? If you are a talented baker you could offer to help with the wedding cake, or guests with sewing skills could do the alterations for the bridesmaid dresses.
READ MORE: 18 Rules Wedding Guests Must Follow
There are so many areas which you could help out in and save the couple lots of money. Alternatively, if you want to gift something for after the wedding, you could offer them a weekend's stay in your holiday home as a UK mini-moon or cook them a five star dinner at your house.
Recycle an Outfit
As nice as it is to go out and buy a wedding guest outfit for the special occasion, this can become really costly – especially if you opt for new shoes and accessories as well as clothing. We suggest that you recycle an outfit you already own. You can freshen up the look by matching new accessories and different shoes to create a whole new wedding look. No one will notice that it's not new and we're sure you will look absolutely fabulous.
READ MORE: Wedding Guest Dresses Under £50
Shop the Sales for Your Wedding Gift and Outfit
Shop the sales for everything! If you go off the gift list, be sensible and check out sales to grab a bargain gift. Same goes for your outfit. When you know you've got a wedding to attend, hit the January or summer sales to find a stunning wedding guest outfit and accessories for a fraction of the price.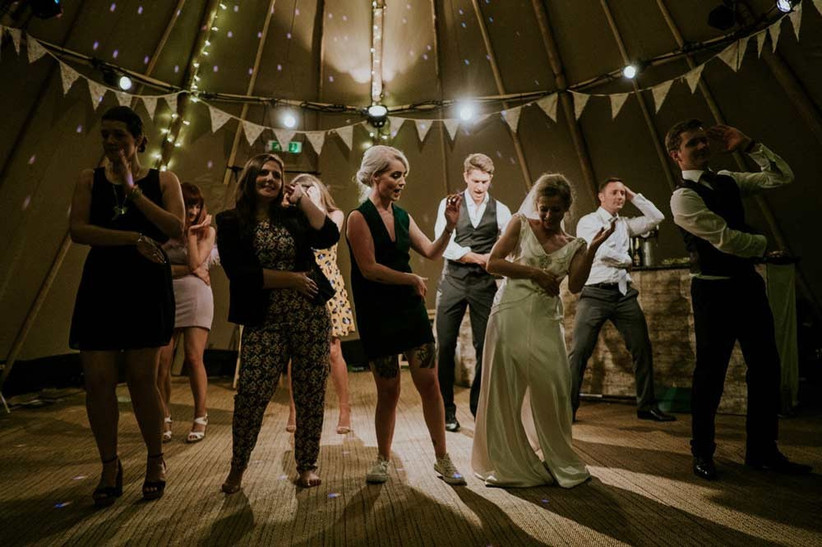 Taxi Share with Other Guests
Is there a group of you going to the wedding? Organise a car share and split the fuel costs – it'll be cheaper than everyone going in separate cars and you can also cab share back to your hotel in the evening.
READ MORE: The 11 Wedding Rules You Can Break
Do Your Own Hair and Makeup
It's tempting to get seriously glammed up for a wedding – let's face it, there aren't many other opportunities to get professional photos with all our friends, and one of them could be the perfect new profile picture. But ditch the professional spray tan and blow dry and do your own makeup for the wedding. You'll still look gorgeous and you'll be better off financially. We've also got three easy to achieve wedding guest hairstyles to inspire you.
Now you know how to save money when attending a wedding, why not read our rules every wedding guest needs to know to make sure you're the model guest?