Budget Breakdown: A £5,000 Wedding on a £100,000 Income
Whilst this couple have a combined income of £100,000, they chose to just spend £5,000 on their wedding - before going on an £8,000 honeymoon!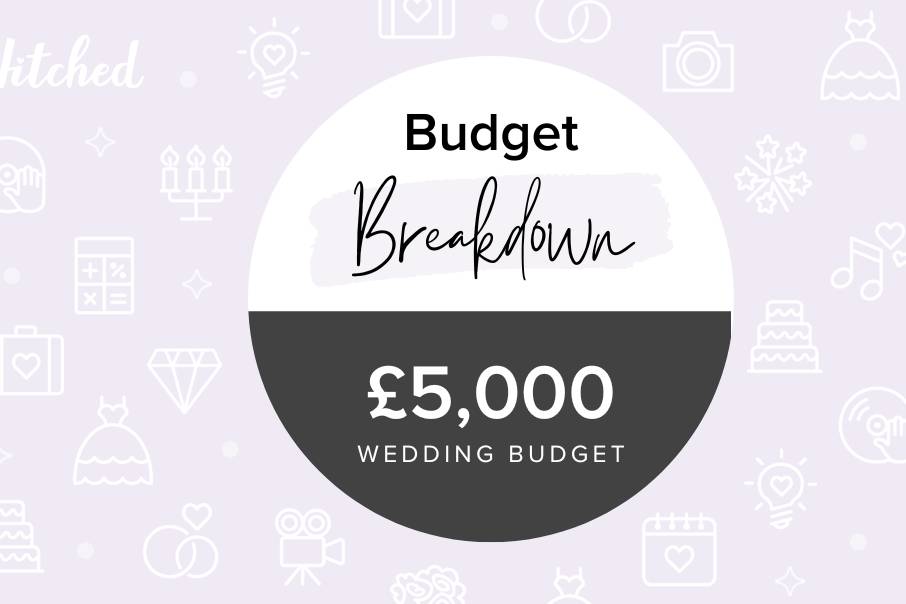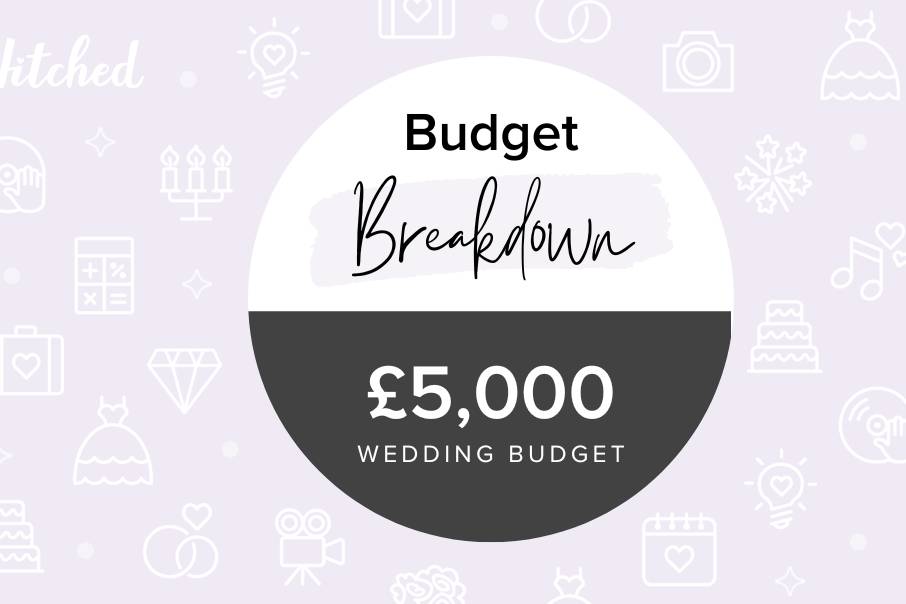 "We got married in January 2019 and whilst we had a small wedding budget, we had big dreams for our romantic honeymoon. We have a combined income of £100,000 and spent £5,000 on our wedding and £8,000 on our honeymoon."
October's Budget Breakdown couple are London-based couple Jonny and Beth*. "We got married in January 2019 in York House, Twickenham. I was 32 at the time and Beth was 28 when we got married. We'd been together for 10 years when we tied the knot, and had been engaged for two years and three months before we got married. It took us a long time to decide what we wanted to do."
"I worked in sales at Heathrow Express at the time on a salary of £60,000 a year and Beth worked at a talent agency and earned £40,000, giving us a joint income of £100,000." Proving that a large household income doesn't always lead to splurging on a wedding, Jonny and Beth detail how they managed to have a chic London wedding for just £5,000.
Jonny and Beth are the second couple to share their experience in our new Budget Breakdown feature, where we ask real couples to explain the thought process behind their wedding budget, why they decided to break it down the way they did and how much they spent on their wedding in relation to their salaries.
READ MORE: Budget Breakdown - A £20,000 Wedding on a £50,000 Salary
The Wedding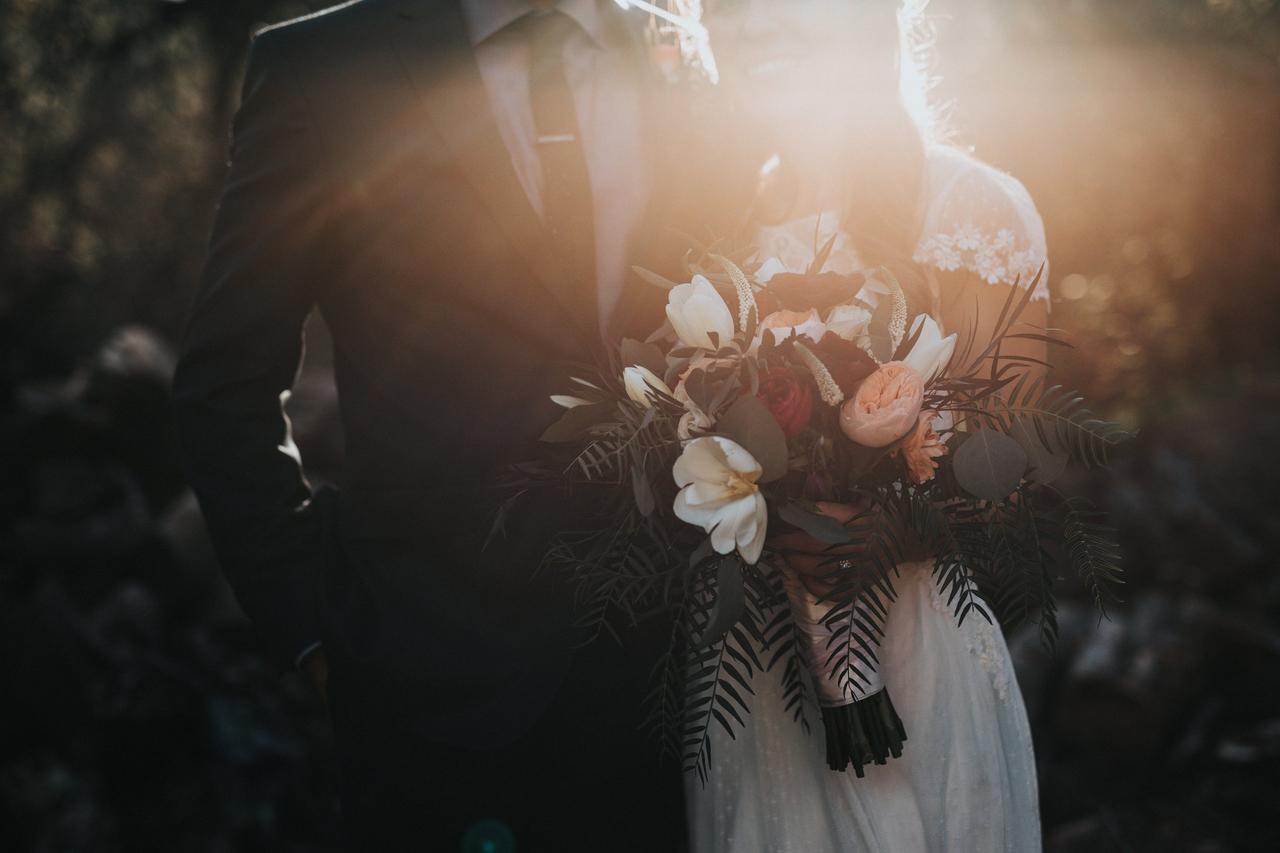 "We got married in January 2019 and had our wedding ceremony at York House in Twickenham. We then went to my mum's garden along with 70 of our nearest and dearest for the wedding reception," says Jonny.
"We got married quite early in the day because we had to be at Heathrow by 4pm to fly off to our honeymoon. It all seemed really exciting and romantic when we initially booked it, but in hindsight we essentially threw a massive party that we were only at for a few hours. While we had to leave pretty sharpish, our family and friends had a lovely time in my mum's garden in our honour!"
The Venue: York House
The Location: Twickenham
Number of Guests: 70 (reception)
Total Spend: £5,000 wedding / £8,000 honeymoon
What We Planned to Spend
Jonny and Beth's spending priorities veered much more towards travelling and enjoying their first marital holiday as opposed to splashing out on the day itself. Jonny explains, "We did our best to keep costs to a minimum and spend as much as we possibly could on our honeymoon instead.
"The wedding cost was much lower than the honeymoon. Our honeymoon cost £8,000 and we have absolutely no regrets at all!"
READ MORE: The Most Incredible Honeymoon Destinations Around the World
How We Financed Our Wedding
"We paid for everything out of our own pockets, but my mum was kind enough to let us have her house and garden for the reception afterwards which obviously saved us a lot of money," Jonny says.
Our Biggest Splurge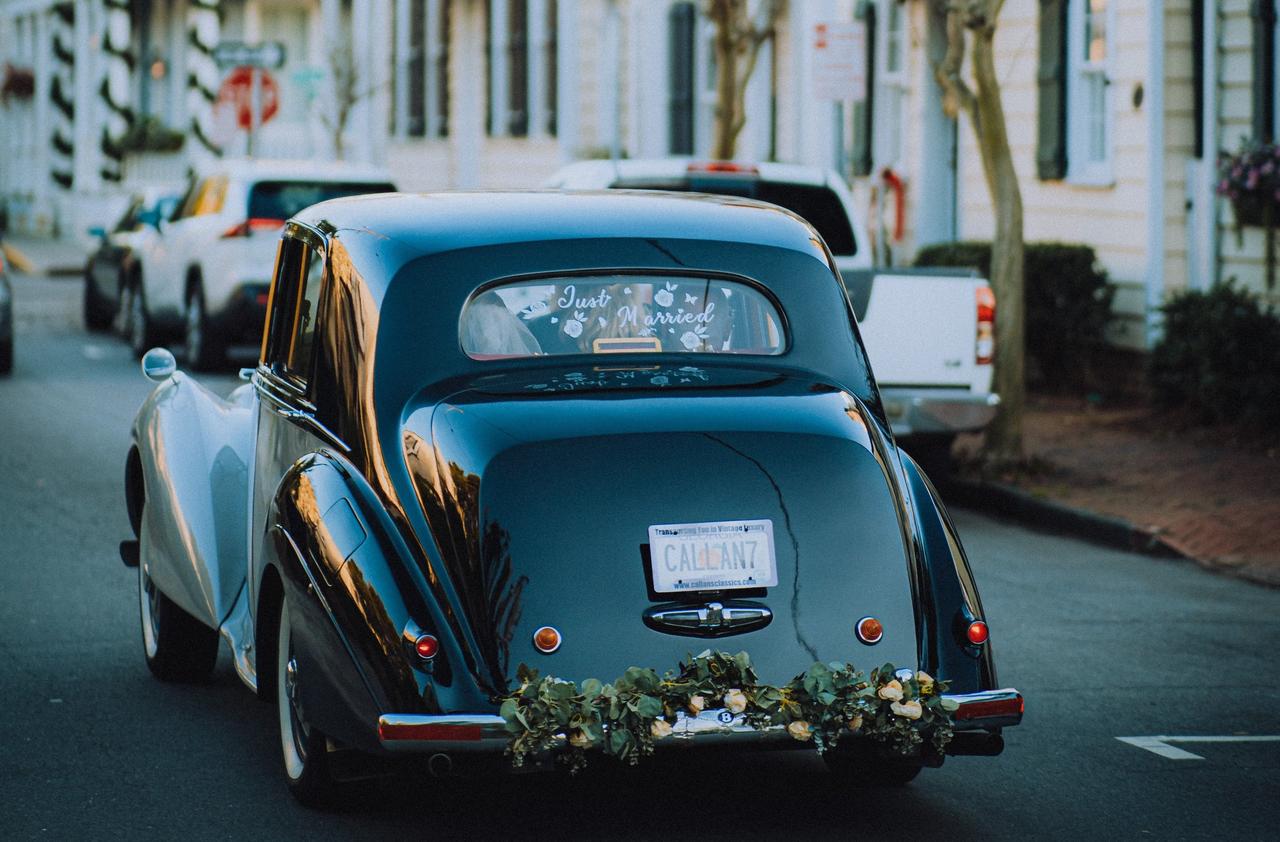 Though their wedding budget was smaller than most, Jonny and Beth did have a few splurges along the way, all fashion-focused: "I spent £600 on a Sandro suit, that was probably the biggest splurge in terms of wedding costs.
"There was a bigger splurge for the engagement, however. I gave Beth a Chanel bag instead of a ring - it cost an eye-watering £3,500 - but Chanel will never go out of fashion and she'll have it forever."
If gorgeous bags are your weakness too, check out our edit of the best bridal clutch bags - there's something for every budget.
Though it's not included in their wedding budget breakdown, Jonny and Beth did have one other splurge which blew their entire wedding budget out of the water - their honeymoon. The couple love to travel and felt that having a once-in-a-lifetime honeymoon (which they actually shared with friends) was worth more of a splurge than the day itself.
READ MORE: How to Save Money on Your Wedding
Our Biggest Save
Jonny and Beth were lucky enough to have a gifted wedding reception venue which saved them a lot of money on their wedding. "Having the reception at my mum's house is a luxury not everyone can have, but it saved us huge amounts.
"We also got all of our wedding catering from a local Italian restaurant. We refused to offer our guests disappointing faux fancy food - instead they got around 70 banging pizzas to devour." Whether it's pizza, Thai food or curries from your favourite Indian restaurant, having one of your locals cater your garden wedding is a great way to support local businesses whilst also enjoying your favourite grub.
READ MORE: How to Plan a Wedding For Just £3,000
Money Regrets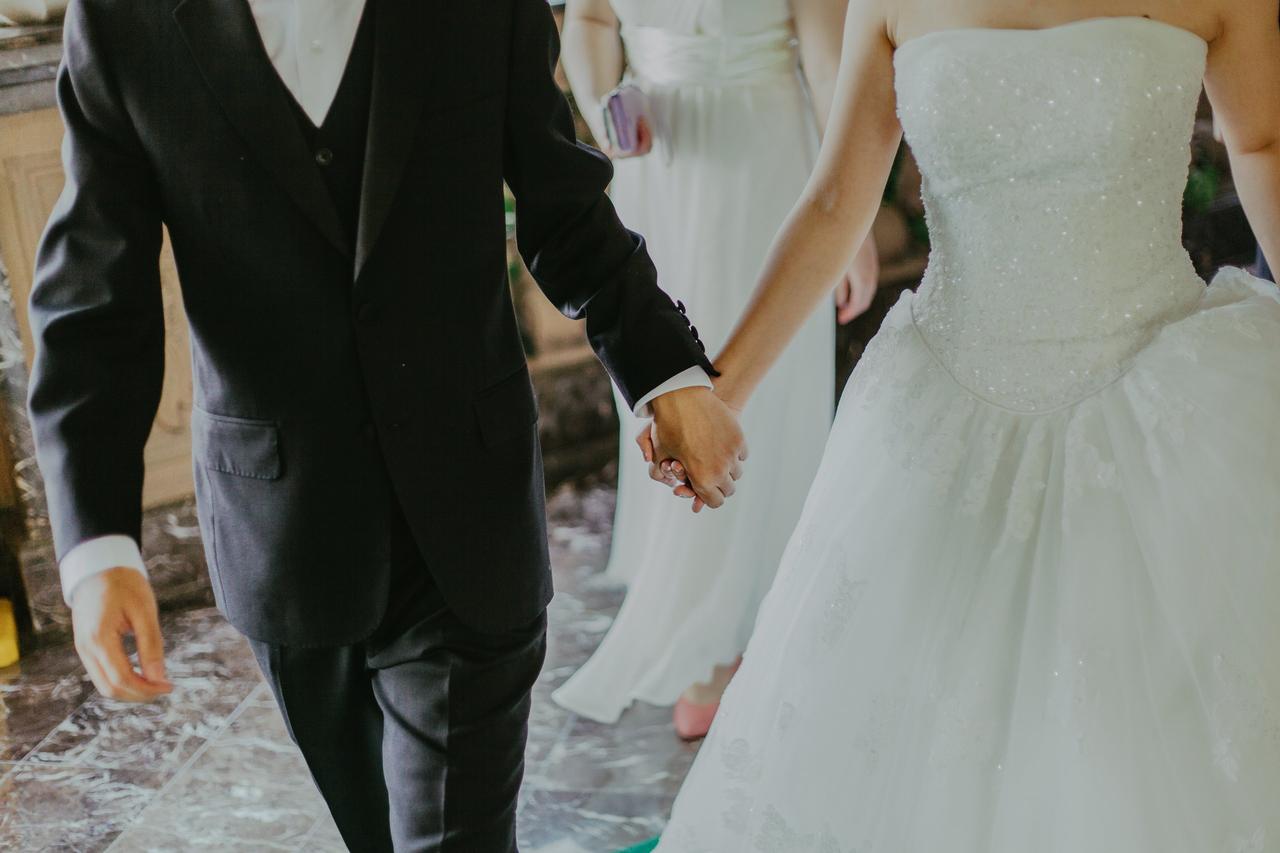 "None," says Jonny when asked if they have any wedding budget regrets. "Financially I was over the moon with how it all worked out. We wouldn't have done anything differently in terms of spend."
Our Wedding Budget Tip
When asked what their top tip was for other couples when it comes to wedding spend, Jonny said, "Everyone's got a couple of moany aunties and uncles who will undoubtedly complain about the food, so my advise is to get pizza! Everyone loves pizza!
"Five course fancy food only ever seems to disappoint and suddenly you have a room full of Simon Cowells who are fully judging. That's my tip - pizza all the way." Whilst pizzas may not be your dream wedding food, opting for alternative wedding catering is a good way to keep costs down and guarantee great food.
Jonny and Beth's £5,000 Wedding Budget Breakdown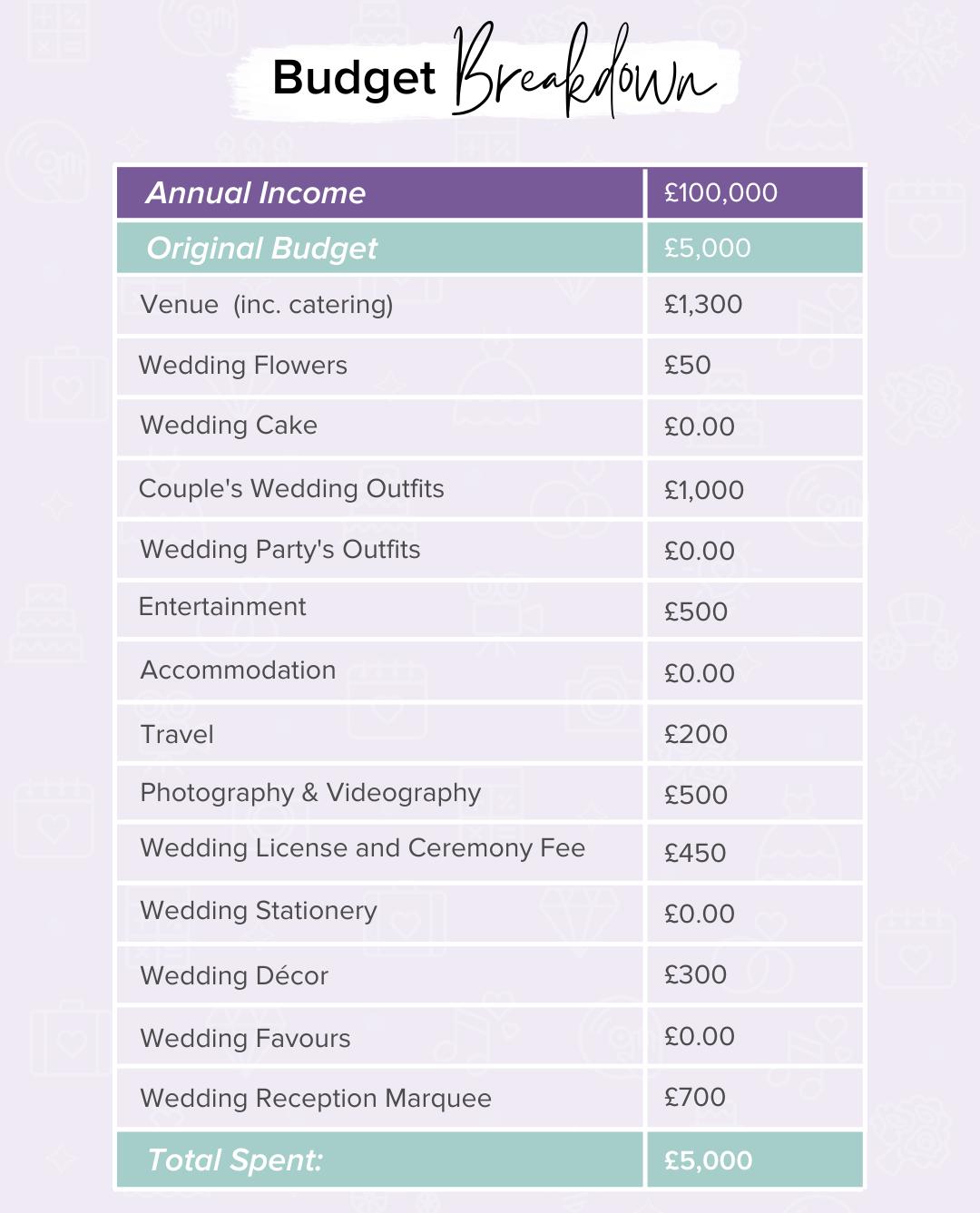 Having trouble getting started on your own wedding budget? Fear not as our fabulous wedding budget app has all the tools you need to keep track of your wedding budget and ensure you don't overspend.
*Names changed at the couple's request