Budget Breakdown: A £20,000 Wedding with a £50,000 Income
One Midlands based couple explain how they went over their £15,000 wedding budget by £5,000 and what they spent it all on...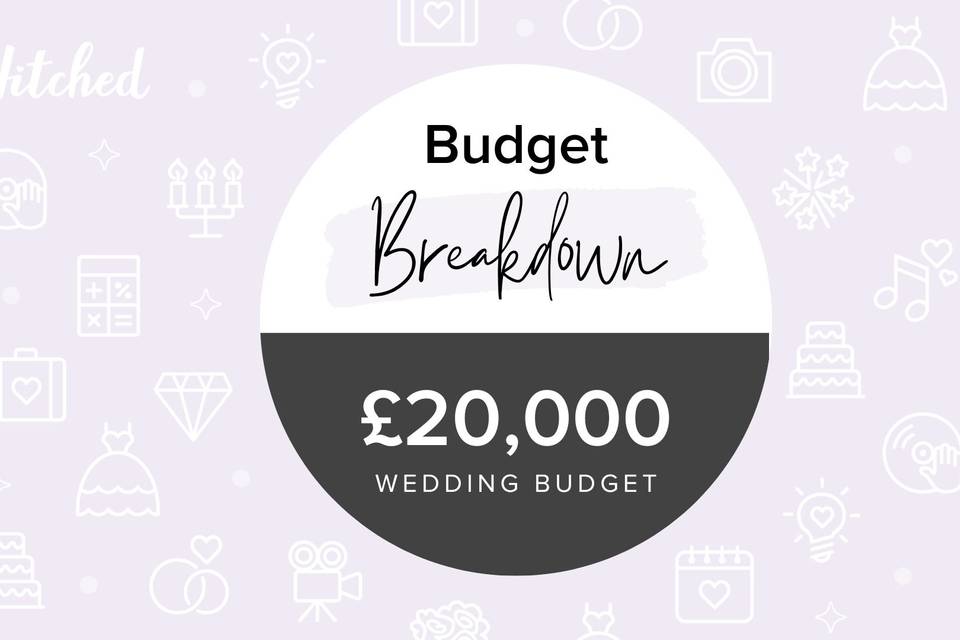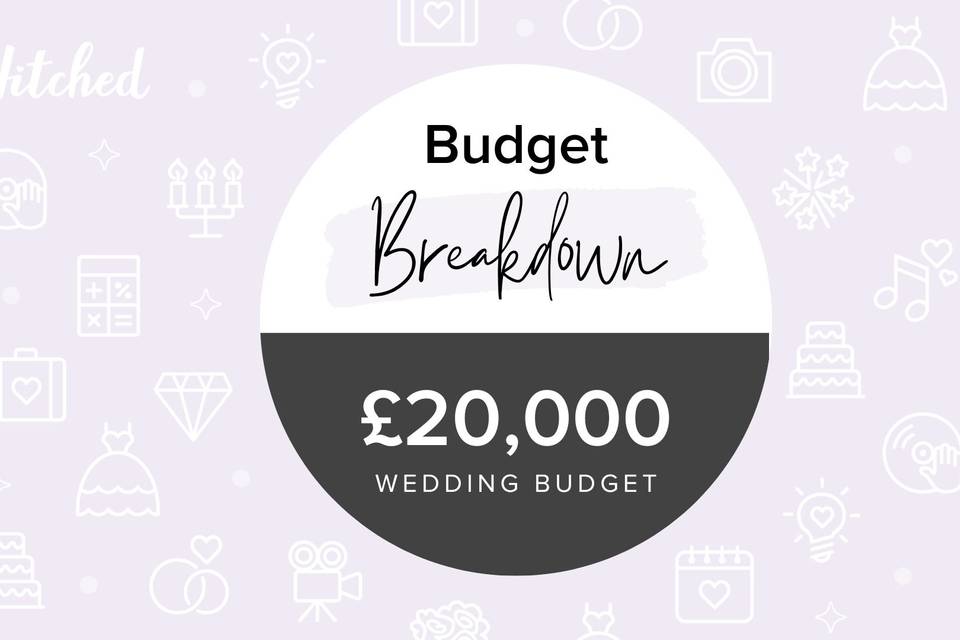 "We're a 29 and 30 year old couple based in the Midlands with a combined income of £50,000, and we spent £20,000 on our wedding."
September's couple are Katie and Dan* from the Midlands, who married in October 2021. "I'm 30 and Dan is 29, and we've been together for 11 years now. We were engaged for two and a half years before our barn wedding in the Cotswolds.
"I work in sales and Dan is in construction - together our income is £50,000."
Katie and Dan are the first couple in our new Budget Breakdown feature, where we ask real couples to explain how they created their wedding budget, what they spent it on and what their tips would be for other couples.
The Wedding
The Venue: A barn
The Location: The Cotswolds
Number of Guests: 50 day, 30 more in the evening
Total Spend: £20,000
What We Planned to Spend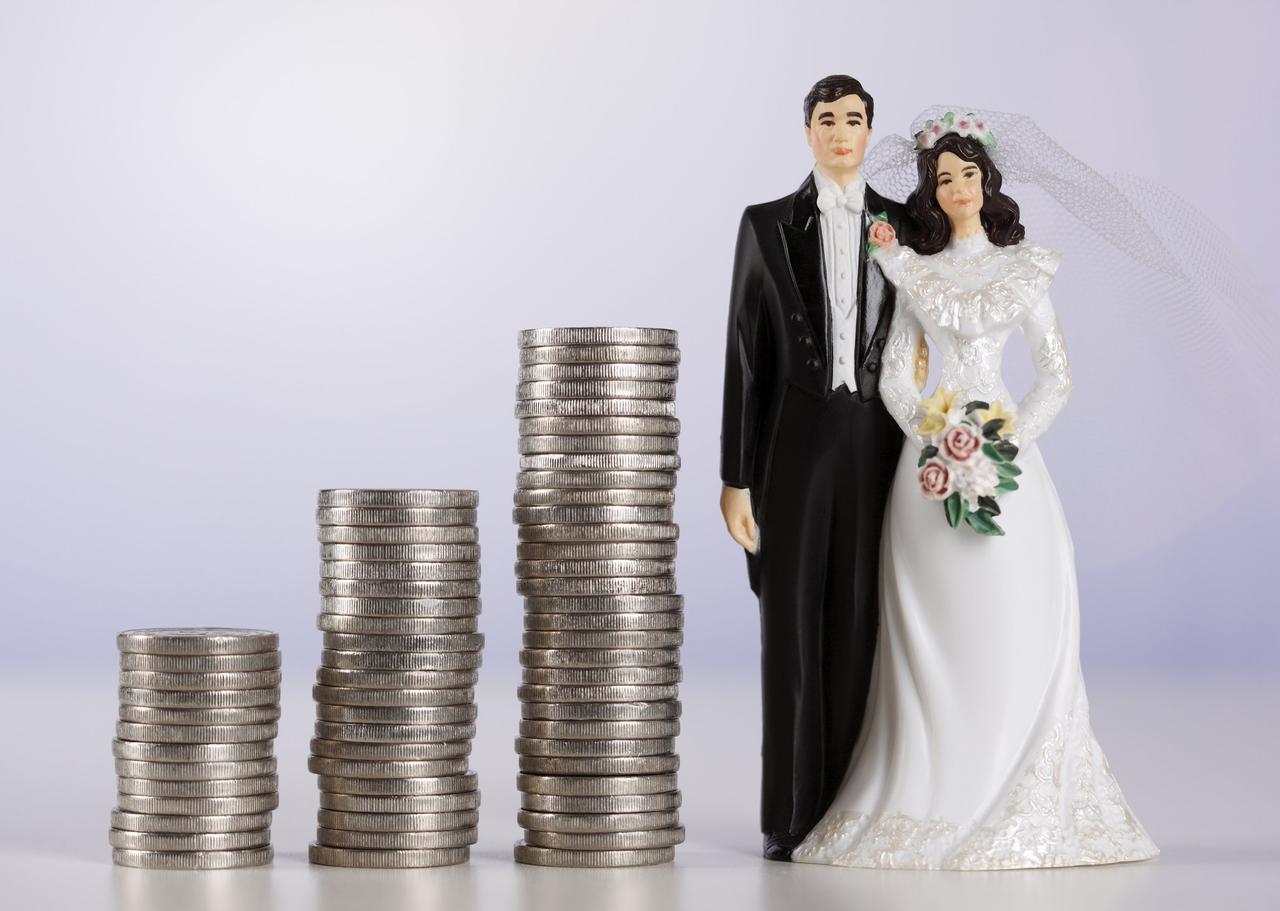 "We spent around £20,000 in total on our wedding - this was more than we expected to spend but we don't regret the things we overspent on," says Katie.
"We had hoped to do our entire wedding for around £15,000, but we really fell in love with a particular wedding photographer who was more expensive than we anticipated, but it felt worth spending more on as we knew that we really liked him and would love his pictures forever.
"Some other little costs crept up here and there, but the most notable one was the photographer - we probably spent about £1,000 more than we planned to on that."
READ MORE: How Much Does a Wedding Photographer Cost?
How We Financed Our Wedding
"We paid for most of our wedding through our savings," Katie explains, "but for some of the bigger deposits, we used our credit card - this allowed us to spread some payments but also gave us some reassurance that we had more protection should anything go wrong."
Our Biggest Splurge
"The thing we spent the most money on was our wedding venue, obviously," says Katie. The couple spent over half of their total £20,000 wedding spend on their venue. "The venue cost £11,500, but that included all of our catering."
Dan and Katie wanted a laidback wedding, especially when it came to the food, which was a big draw at their barn venue. "The venue offered meats roasted over an open fire, and wood-fired pizzas, which we loved the idea of," Katie reveals.
"We actually chose a cheaper menu option to save money, but our venue offered to upgrade us to a more expensive one at no additional cost as we were booking outside of the typical wedding season.
"This was a really nice touch and we were so grateful for it! We also skipped serving a dessert and instead opted to have churros served via a hatch a bit later on, and then the pizzas in the evening - this meant that we didn't need to provide a dessert for absolutely everyone as not everyone would want it."
The couple also spent more than anticipated on their entertainment: "Originally, we just planned to have a band, but we found a great photobooth supplier that we loved, so our total entertainment spend went up to £2,000."
READ MORE: How to Save Money on Your Wedding
Our Biggest Save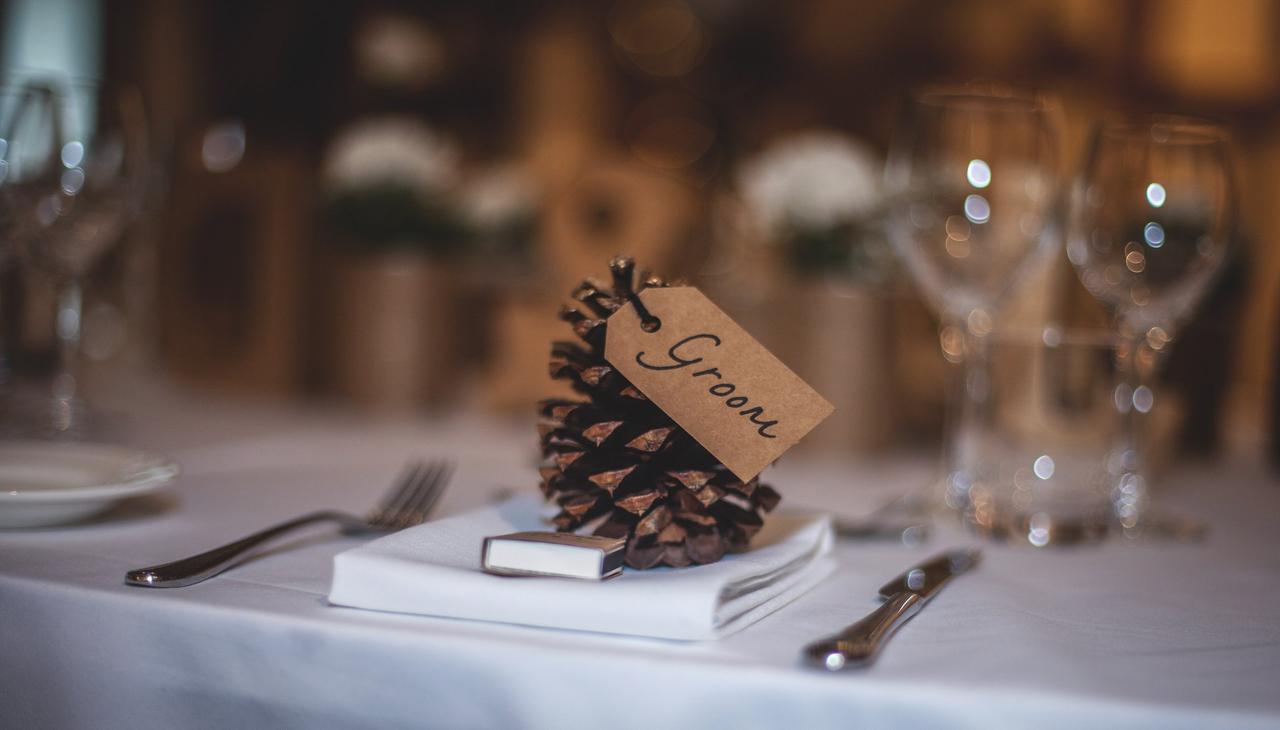 Katie and Dan both met when they were training to be chefs, and whilst they've both left the catering world behind, they still have lots of connections, which enabled them to make their biggest saving.
"One of our friends from college went on to become a pastry chef, and she offered to make our cake for us for free as a gift," says Katie. "I've also done that for friends in the past and it's so nice if you have a skill and can offer it to your friends to help them out!"
The couple also decided to skip some details to save money: "We decided not to have favours, but we did spend around £50 on a sweet buffet instead, and we just used our florist for decorations, so we didn't spend more on additional décor either."
Money Regrets
"We didn't have any money regrets!" Katie reveals. "We did spend more than we planned but it was totally worth it."
Our Wedding Budget Tip
When asked what their top wedding budget is for other couples, Katie and Dan say: "Overestimate how much you will need to start with, and do lots of research into how much things cost so you can figure out what you'll need to spend. And be realistic - it's easy to get carried away but remember what you can afford!"
Katie and Dan's £20,000 Wedding Budget Breakdown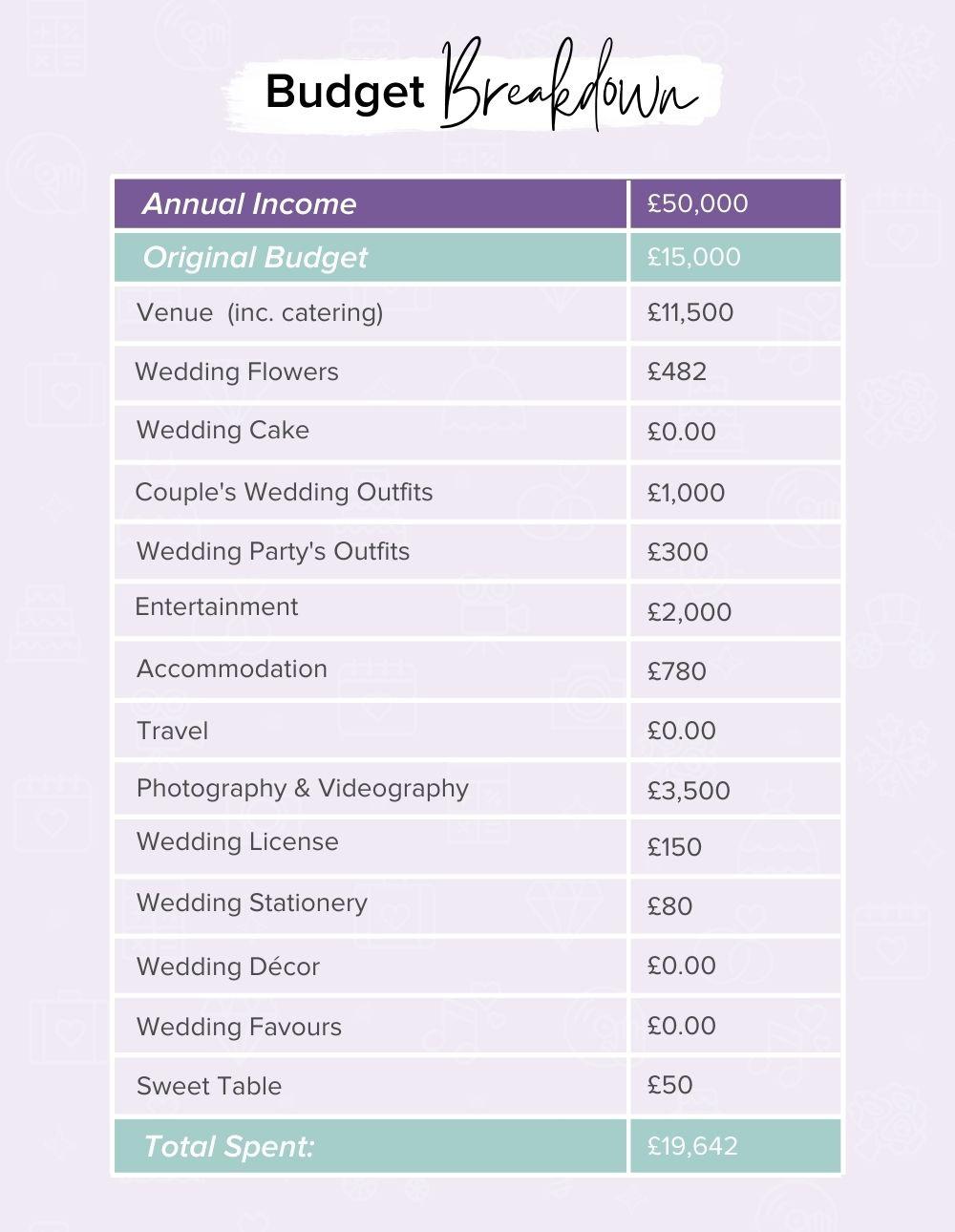 Ready to get to work on your wedding budget? Our wedding budget app is an essential for keeping track of your wedding spend!
*Names changed at the couple's request