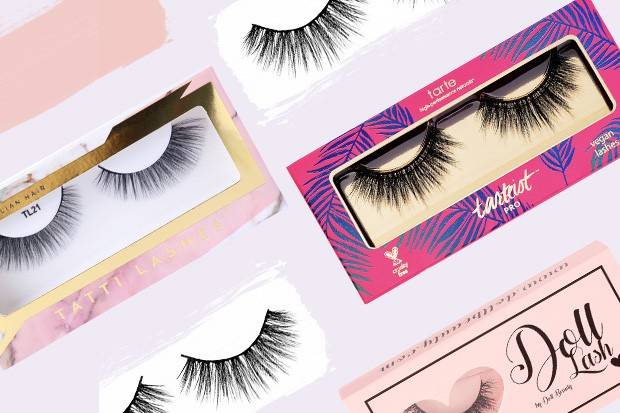 Most days, natural-looking makeup is all we have the desire (and time) to apply. Sometimes, though, we want to push the boat out a little, and on those occasions, mascara alone doesn't cut it. If you're dreaming of having long and fluttery lashes on your wedding day, it's about time you considered treating yourself to a pair of falsies.
They're a great beauty investment for your big day. They can add length, volume or shape to your natural lashes (or all of the above), and when applied correctly, will really make your eyes pop.
Some of the best false eyelashes come pre-glued, some stick on with magnets and others come with false eyelash glue for you to apply yourself. Whichever style you choose, it's likely that you'll be able to reuse your eyelashes several times, making these bargain buys great value for money. Here are the best fake eyelashes of 2019 that are well worth your time.
How to Apply False Eyelashes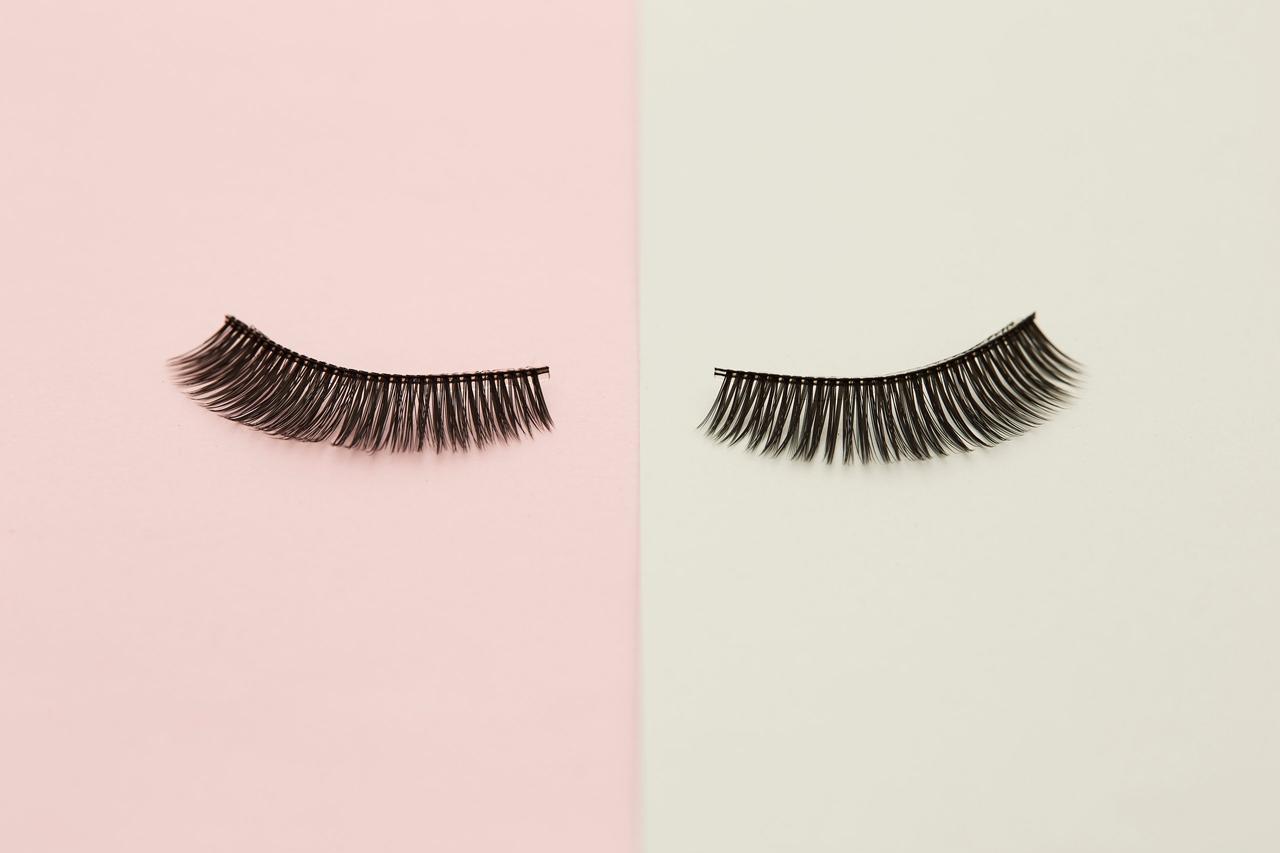 First thing's first: make sure your natural lashes are clean and dry before application.
Most lashes have a tiny bit of adhesive on them when you unbox them. That's great for keeping them in the packaging, but not so great for sticking them to your eyes. Gently remove this residue before you get to work.
If you think your fake lashes look a bit too, er… fake, take a spoolie to them while they're still in the packaging. Gently rub it back and forth over and through the lashes to give them a fluffier texture. They'll look much more natural.
If the lash band on your falsies looks a little too long, use a pair of scissors to trim it down to size. There's nothing worse than excess lashes flapping off the edge of your eye.
If your lashes aren't pre-glued, make sure you wait approximately 20-30 seconds for the lash glue to go tacky before application. It'll stop them from slipping and sliding as you apply.
Apply your false lashes with a pair of tweezers instead of your fingers. Press the lashes along your lash line, starting at the inside corner of the eye.
Cover any visible joins with eyeliner. It'll help you achieve a more flawless, finished and natural look.
Apply a couple of thin layers of mascara to your lashes after application, to bind your falsies to your natural lashes. This will help them stay for hours – ideal for a day of wedding celebrations!
Look after your lashes once you've peeled them off. If you want to re-use them, it's all in the aftercare! Rub a little cleansing balm through your fingertips, work through the lashes gently and rinse them under the tap. Pat them dry and then leave them to air dry.
The Best False Eyelashes
1. Doll Beauty Gilly Lashes – £10
Light, fluttery and oh-so natural, these eyelashes could easily be mistaken for eyelash extensions. Yep, they look that good.
The Doll Lash by Doll Beauty lashes add a whole lot of length to your natural set, and are perfect if you don't want anything too obvious. They're also really dense at the roots which adds a welcome touch of added drama.
2. Ardell Fashion Demi Wispies False Lashes – £5.50
These false eyelashes are a cult product for a reason. Loved by the pros, they're the perfect middle ground between natural and full-on.
They're fluttery and pretty, boosting your lashes while making you look like you're wearing nothing but a really great mascara. The Ardell Demi Wispies are also budget friendly, coming in at just £5.50. Race you to the checkout.
3. Ardell Magnetic Lashes Accents 001 – £13.99
If you feel a little scared by the prospect of a full-length strip lash, lash accents could be your new best friend. They're three-quarter length, meaning they accentuate the lashes in the outer corners of your eye and result in a pretty, fluttery effect.
Ardell's Lash Accents are super easy to apply, because they're magnetic and the lash band is pre-curved for a perfectly contoured fit. All you need to do is press the upper and low lash bands together. They'll remain budge-proof all day.
READ MORE: The Ultimate Bridal Beauty Countdown
4. Eyelure Pro-Lash Individuals Combo – £4.75
Another great alternative to strip lashes is individual lashes. They allow you to add drama, length and volume to the place that you feel you need it.
This set by Eyelure contains lashes in three different lengths, great for achieving your own individual look. They will also last all day long. Trust us.
5. Tatti Lashes 3D Brazillian Silk Hair – TL21 – £7.90
Tatti's 3D Brazillian Silk Hair lashes were actually designed with brides-to-be in mind, making them the perfect wedding day choice.
They're great for achieving a fluttery, natural looking lash thanks to their super-soft and fluffy fibres. They're also fairly short in length and can be used up to 20 times! You won't need another pair for our honeymoon, then.
6. Morphe Premium Smoochy Lashes – £10
We have long adored Morphe for their professional-grade makeup brushes and ultra-pigmented 35-pan eyeshadow palettes. Now, they've added false eyelashes to their roster.
They've got 19 lash designs to choose from in total, from soft and fluttery to bold and voluminous styles. We love the Smoochy lashes – they're the perfect middle ground and add a welcome touch of drama to any bridal look.
READ MORE: 15 of the Best Wedding Makeup Products
7. Urban Decay Urban Lash – £13
We've loved Urban Decay's Naked palettes for as long as we can remember, so we had high hopes for their Urban Lashes.
Available in 12 styles and coming in at just £13, they're the best way to take your makeup to the next level. We're huge fans of these lashes.
8. Lily Lashes Miami 3D Mink Lashes – £30
These lashes by Lily Lashes are the most expensive of the lot – but for good reason. They're renowned as being Kylie Jenner's favourite eyelashes from the Lily range; the perfect way to add a seductive finish to your bridal makeup look.
They're fluttery, flirty and ultra-long-lasting, sitting comfortably on the lash time. They can also be used up to 25 times – the only downside is you have to buy the lash glue separately.
9. Huda Beauty Samantha Lashes – £15.50
Huda Kattan still reigns as one of the leading beauty bloggers in the world, so we're all for trying anything she creates.
Her Samantha lashes are triple stacked for added drama, but fluttery enough not to look overtly "faux". You'll absolutely love them (if you can get hold of them before they sell out again).
10. NARS Eyelashes Numero 4 – £10.50
Here come the perfect wedding day lashes! NARS have pulled it out the bag once again with their intense and transformative false eyelashes. This set creates an effortlessly sophisticated look while complementing any eye shape.
Named after the first model to walk the runway in a fashion show line-up, these reusable falsies are the best for Insta-worthy lashes that would rival those of any influencer.
11. MAC 4 Lash – £12.50
When it comes to the best false eyelashes for longevity, MAC's 4 Lash falsies are a fail-safe choice. The glue is super strong, meaning they'll last from your vows until the final song. They can also be worn again and again if you treat them correctly.
Thanks to their subtle and fluttery nature, they're up there with our favourite are-they-aren't-they fake eyelashes. We won't tell if you don't.
12. Tarte Tarteist PRO Cruelty-Free Lashes – £12
If you're conscious about where your beauty products come from, you'll love this pair of vegan false eyelashes by Tarte.
They're on the heavier end of the false lash spectrum, but they feel ultra-gentle on the eyes once you get used to the glue. They're also available in nine different versions depending on the sort of look you want. Lightweight and flirty? There's a set of Tarte lashes for that. Dramatic and voluminous? There's a set for that, too.
13. Eyelure Dramatic Strip Lashes No. 202 – £4.65
Brides on the hunt for a seriously dramatic style should look towards the Eyelure Dramatic Strip Lashes. Available on Amazon, they were made in response to consumers doubling and tripling up on their original false eyelash styles.
This hyper-dramatic layered eyelash is quite literally twice as full as other styles, while still having an airy and wearable finish. You won't need to faff around layering multiple sets any more.
READ MORE: 50 of the Best Spas in the UK for Your Hen Do
If you'd rather just stick with mascara on your wedding day, check out our round-up of the best waterproof mascaras for brides are prone to getting emosh.