Wedding Hymns: 35 Songs to Sing During Your Wedding Ceremony
Whether you want classic or modern wedding hymns, we've got 35 of the best to choose from - and answer all the questions you could ever have about hymns during your ceremony!
We have included third party products to help you navigate and enjoy life's biggest moments. Purchases made through links on this page may earn us a commission.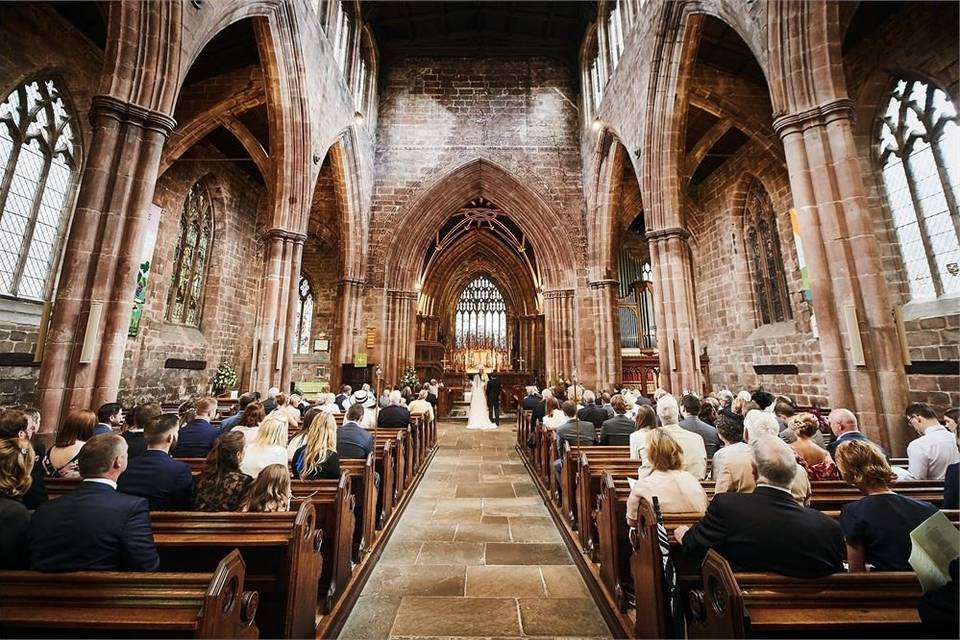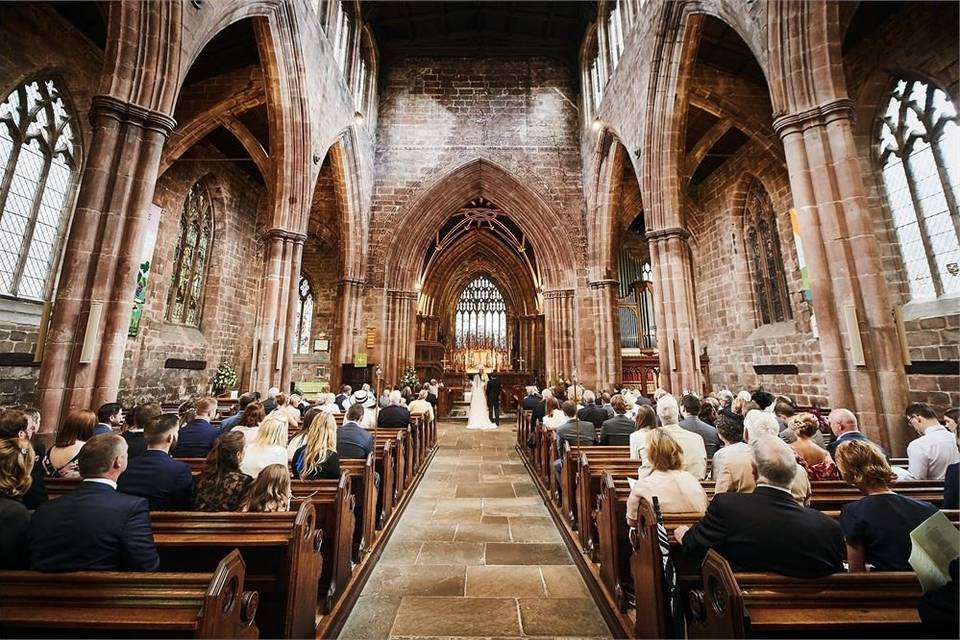 Singing hymns at your wedding is a traditional part of a religious ceremony.
You might be surprised by how much talking there is during the wedding service if you combine the readings, prayers, exchange of vows and a welcome or short sermon by the vicar. Hymns are a fantastic way to break this up, get your guests joining in, and personalise your ceremony.
We've answered some of the most important questions about choosing hymns for a church ceremony and then rounded-up some of the most loved wedding hymns, classic and modern. To hear what each sound like, listen to our Spotify playlist below.
If you want religious-themed classical wedding music, like Handel or Bach, you'll find our top 10 picks for that too.
How Many Hymns Are Sung During the Ceremony?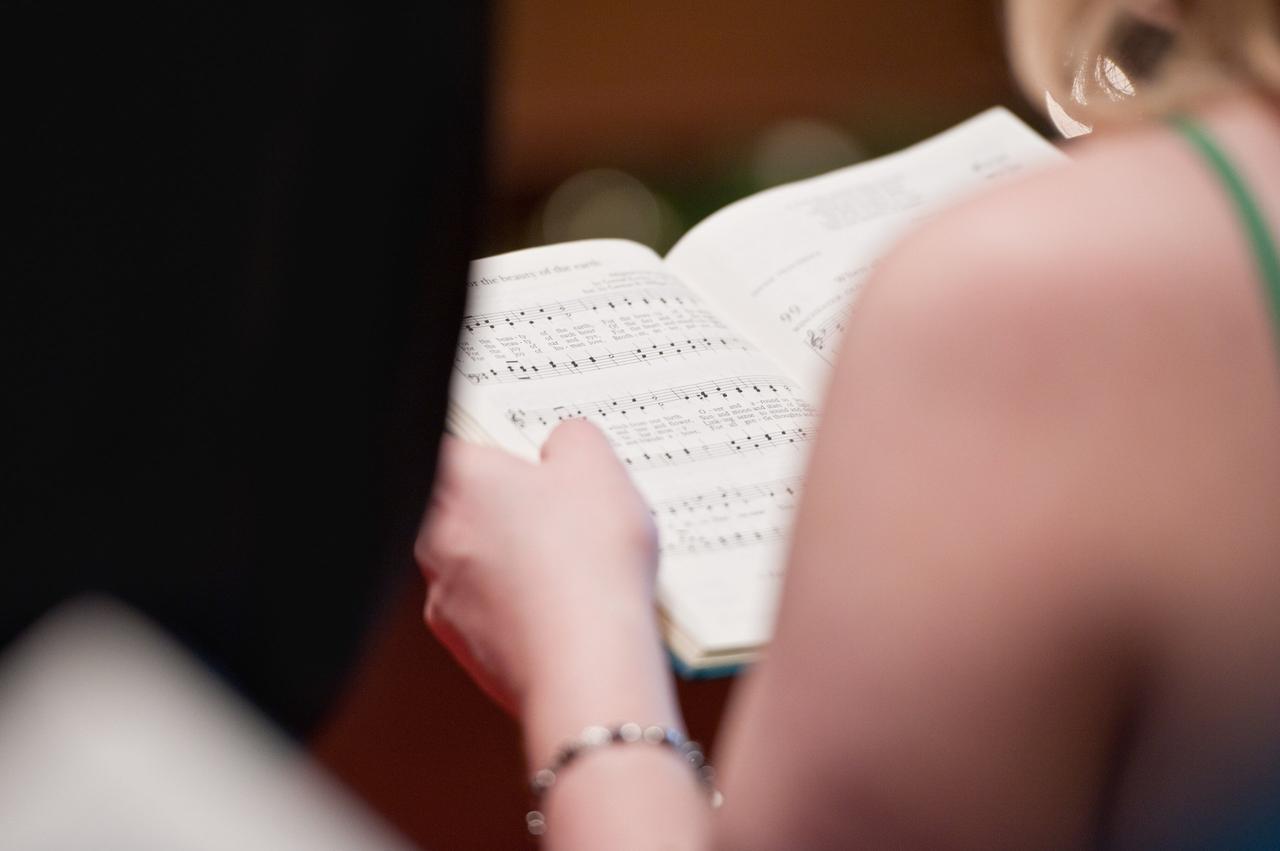 Image: Getty
There are usually two to three hymns sung during the wedding ceremony. The first comes at the beginning after the vicar or priest's welcome; the second is sung during or after the signing of the register and the last hymn right before the final blessing.
However, it's totally up to you how many you'd like to sing – just consider how long you want the service to be.
How Do We Choose Our Wedding Hymns?
To make the ceremony more enjoyable for your guests, it's best to pick hymns well-known to them or easy to pick up the tune. If you're having a choir, this takes a lot of the pressure off the guests keeping the song going, but naturally isn't an option for everyone.
If you're not a regular church-goer, you might opt for some familiar tunes from school assemblies or you could ask grandparents for their favourite choices to make it more meaningful. The vicar or music leader at the church will also be able to help with suggestions.
When narrowing down your options, firstly make a list of all of your favourite hymns, then work out what will fit with the pace and tone of your service.
Long-established, slower hymns like Be Thou My Vision would work better for a very traditional service, perhaps with Communion. Something faster and bouncier like One More Step Along The World I Go is more suitable for a livelier ceremony or as an opening hymn.
Can We Sings Hymns If We're Not Having a Church Ceremony?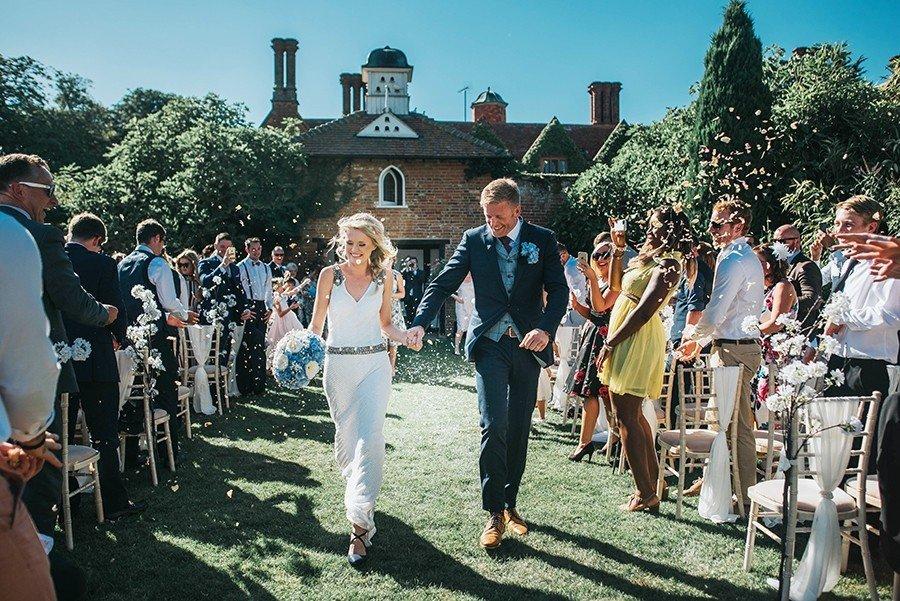 Image: Woodhall Manor
With very few exceptions, the answer is no. A civil ceremony must be "secular in nature" and free of any religious connotations, whether that's in the music, readings or your vows. If you're having your ceremony at a registry office or licensed venue that isn't a church, you won't be allowed hymns.
The Registrar has the authority to reject your musical choices so you'll need to run everything past them. Don't get caught out: this ban can cover music with religious origins like Ave Maria or Zadok the Priest. It's totally at the discretion of your Registrar, but an update to rules means "incidental" mentions or God or religion might be acceptable if the overall piece is non-religious.
If hymns are important to you, choose a church wedding. However, if you're having a wedding performed by an independent celebrant, they may also allow you to have hymns.
Does My Venue Need an Organ?
Absolutely not. While an organ is the traditional accompaniment to many hymns, lots of churches don't have one. The church's worship band is a brilliant option or you could even just have a solo guitarist if you want something simpler.
Should you want an organ, it's worth asking to hear a run-though of how your hymns will sound. We're sure the organist will do a fantastic job, but abilities do vary and an out of time or tune organ can ruin the mood!
Where Can We Find a Choir to Hire?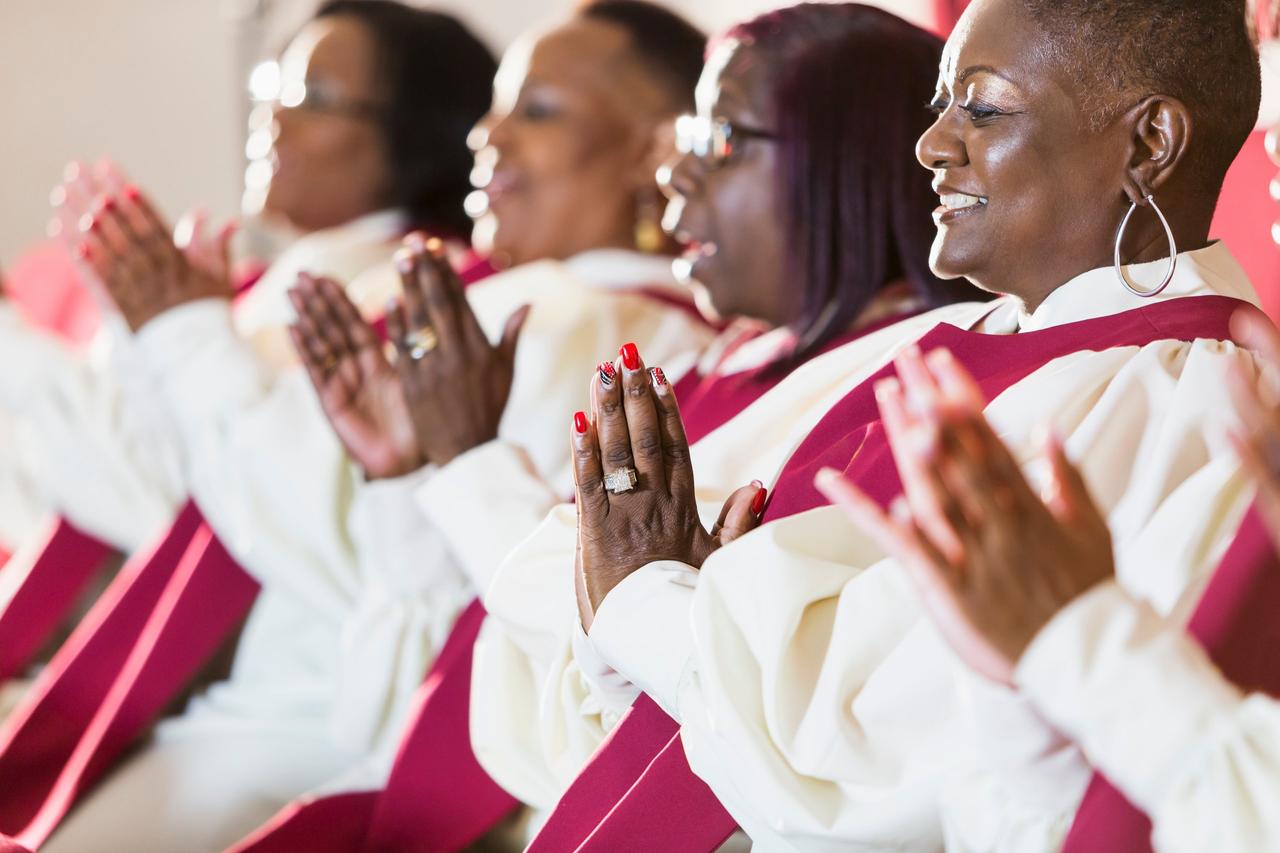 Image: Getty
Ask your officiant for recommendations if they have them. Alternatively you can search for choirs on British Choirs On The Net or Gerontius. Both list them geographically so you can find one near you – whether that's a professional, children's or community choir.
The 35 Best Wedding Hymns For a Church Ceremony
Here, we've chosen 35 of the nation's favourite hymns that are ideal for weddings. Give them a listen and see which ones feel right for your service- remember there are different arrangements for many of these so your worship musicians may be able to play them faster or slower.
Abide With Me
All Creatures of Our God and King
All Things Bright And Beautiful
Amazing Grace
And Can It Be (Amazing Love)
Be Still For The Presence Of the Lord
Be Thou My Vision
Bind Us Together
Dear Lord And Father Of Mankind
Fill Your Hears With Joy and Gladness
Give Me Joy In My Heart
Give Me Oil In My Lamp
Great Is Thy Faithfulness
Guide Me, O Thou Great Redeemer (Bread of Heaven)
Hail Redeemer, King Divine
Here I Am To Worship (Light Of The World)
Here Is Love, Vast As The Ocean
How Deep The Father's Love For Us
How Great Thou Art
I Vow to The My Country
In Christ Alone
Jerusalem
Joyful, Joyful We Adore Thee
Lord of All Hopefulness
Lord of the Dance
Love Divine, All Loves Excelling
Make Me A Channel Of Your Peace
Morning Has Broken
One More Step Along The World I Go
Praise, My Soul, The King of Heaven
Shine, Jesus, Shine
Tell Out My Soul
The King of Love My Shepherd
The Lord's My Shepherd, I'll Not Want
To God Be The Glory
The Best Religious Classical Wedding Music
The processional and recessional (when you walk up the aisle and then back down as a married couple), plus the signing of the register, are ideal opportunities to have some instrumental classical music that also has a religious meaning. Many classical pieces were written as odes to God and can be very powerful and uplifting. Some of purely instrumental, while others have lyrics.
Ode to Joy – Beethoven
Jesu, Joy of Man's Desiring – Bach
Hallelujah Chorus – Handel
Zadok the Priest – Handel
Ave Maria – Schubert
Bénédiction de Dieu dans la Solitude – Liszt
Ave Verum Corpus – Mozart
Pie Jesu – arr. Ander Lloyd Webber
St Matthew Passion – Bach
Bridal Chorus – Wagner
If you're planning a church wedding, make sure you don't miss our guide to booking your ceremony and our pick of the 29 best wedding dresses to wear for a church wedding.