51 Covid Wedding Songs That Perfectly Sum up How You Feel
These are the best wedding songs for a celebration that's been affected by the Coronavirus pandemic. From uplifting dance tracks to romantic first dance songs, we've found the tunes you'll want to add to your wedding playlist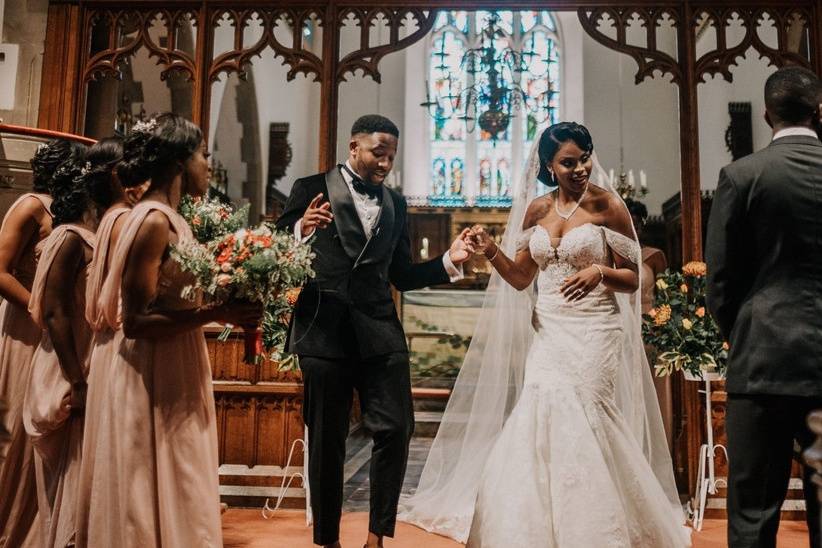 Do you feel that Covid-19 has left you in wedding planning limbo? You're not alone. But even with all the uncertainty of planning a wedding during Covid, there is one wedding task you can definitely tick off your to-do list right now: putting together your playlist of wedding songs.
It's an easy win. Choosing your wedding songs is something you can do from home, and you can turn it into a fun date night activity for you and your partner - trying to remember the music that was playing on your first date; working out what track is officially 'your song'. What's more, your playlist can stay the same whatever size wedding you end up having.
If your wedding plans have been affected by the Coronavirus pandemic, you could consider including some songs that reference this. Maybe you've had to postpone your big day; perhaps your engagement is going to be longer than you wanted; it could be that you had your legal wedding while restrictions were in place and you're now planning your larger celebration.
Whatever the case, it could be a nice touch to add some uplifting tracks that give a subtle nod to the fact that you've had a hard wedding journey - but you got there in the end. These are the wedding songs to help you do exactly that.
READ MORE
Covid Wedding Songs for Your Ceremony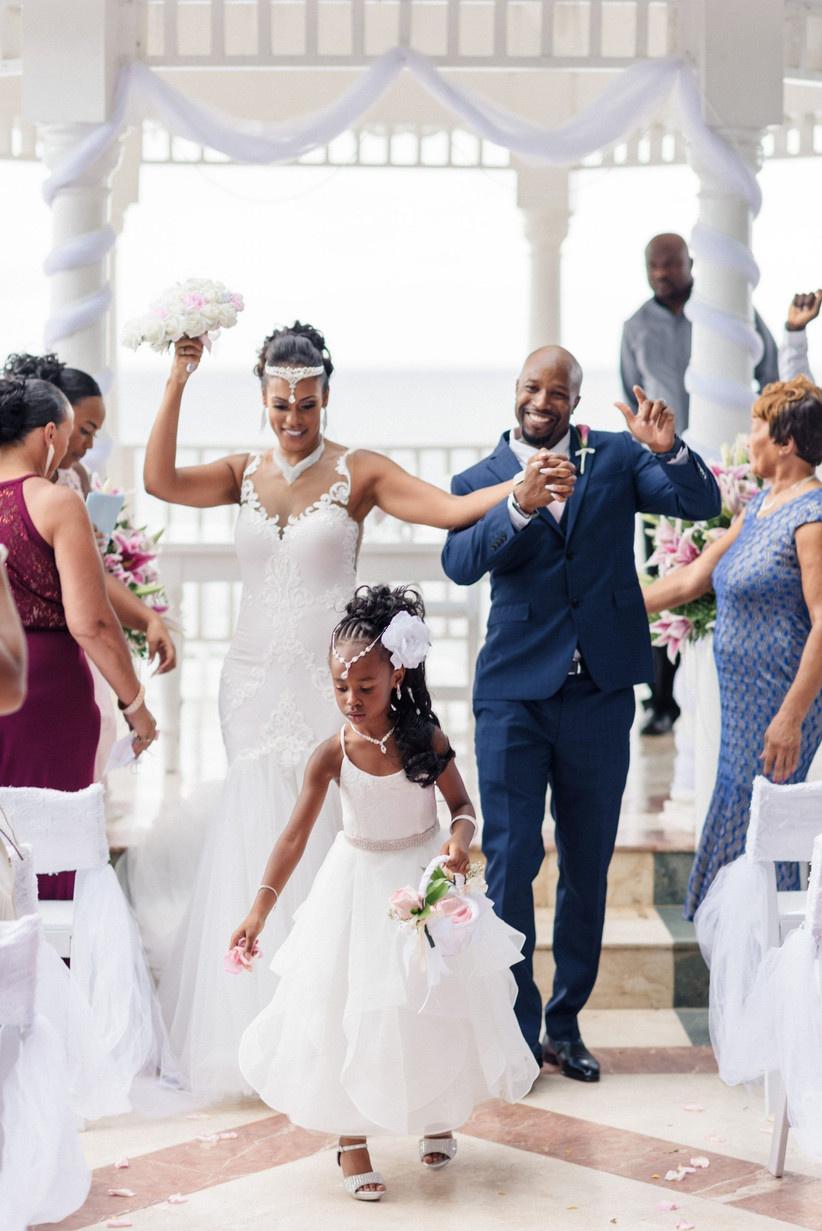 The song title says it all. Make your entrance to this romantic classic; it's an all-but-guaranteed tear-jerker.
Here Comes the Sun – The Beatles
The lyrics make this a perfect wedding song after what we've all been through.
This Will Be Our Year – The Zombies
Add some hope for the future with this heartfelt track - a good one to play for guests while you're signing the register.
With its lyrics about overcoming adversity - not to mention a chorus that demands you sing along - this is a great song for your wedding exit.
Rule the World – Take That
This song has a suitable triumphant feel. You managed to plan a wedding despite Coronavirus; you really can rule the world.
Bring Me Sunshine – Morecambe & Wise
An oldie but goodie for your wedding exit. Bonus: your older guests will be able to sing along.
Feeling Good – Nina Simone
This is one of the most uplifting songs of all time, so it's ideal for your exit if you've both waited a long time for this day.
A song that pays tribute to all the loved ones you've ever known.
Love Never Fails – Brandon Heath
A song about love that endures. It contains a bible quote so is unlikely to be allowed at a civil wedding ceremony.
I'll Be There – Jess Glynne
The lyrics are all about supporting your partner no matter what - pretty wedding-perfect, in our book.
Somewhere Over the Rainbow – Israel Kamakawiwo'ole
A delightfully upbeat version of this hopeful classic that would be lovely for your entrance music.
You're Still the One – Bailey Rushlow
We'll always love Shania, but Bailey Rushlow's version of this anthem about enduring love is just that bit softer.
A Moment Like This – Leona Lewis
We love the way this song builds, and the lyrics about how special the moment is are very apt.
Ain't No Mountain – Marvin Gaye & Tammi Terrell
This classic track is 2 minutes and 31 seconds of pure joy, and it's all about being there for each other.
I Gotta Feeling – Black Eyed Peas
Set the mood for the evening celebration - at last!
Find your favourites on the Spotify playlist.
READ MORE: 120 of the Best Wedding Ceremony Songs
Covid Wedding Songs for Your First Dance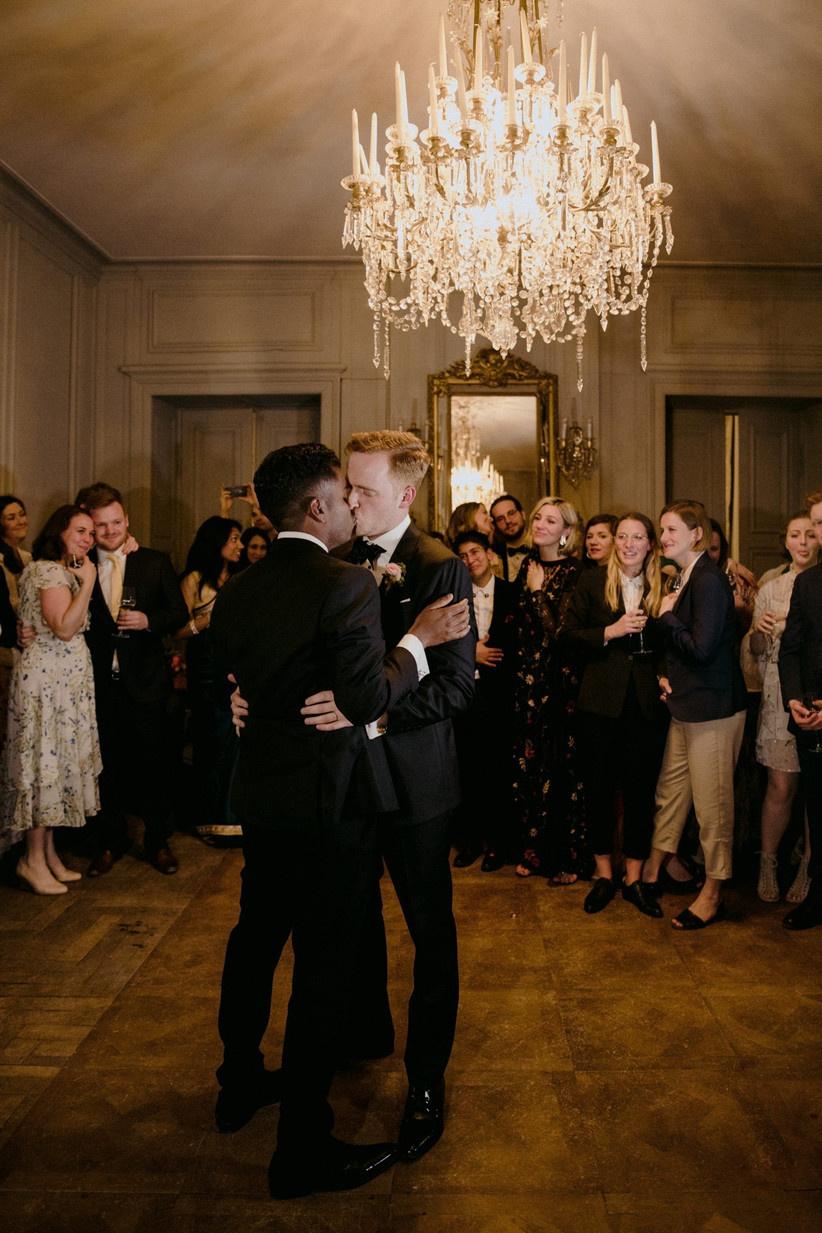 We'll Make It Through – Ray LaMontagne
A song that acknowledges the hard times but also highlights your love for each other.
A romantic track that's all about love in difficult circumstances. Honestly not as depressing as it sounds.
Let's Face the Music & Dance – Nat King Cole
The perfect love song for uncertain times, celebrating the romance of living in the moment.
If you can get past the Eminem associations, this is actually a rather lovely track about love overcoming the annoyances of the everyday.
I'm Gonna Be (500 Miles) – Sleeping At Last
Sleeping At Last have taken the old Proclaimers song and dressed it in serious romance. It's ideal if you and your partner had to spend time apart due to Coronavirus.
Never Break – John Legend
Give your guests a break from the ubiquitous All of Me with this song from John Legend's 2020 release Bigger Love. The lyrics are just perfect if you've had a difficult 2020 but stayed strong as a couple.
Unchained Melody – The Righteous Brothers
When in doubt, reach for a classic - particularly one that talks about missing someone's touch.
I Won't Give Up – Jason Mraz
Because you didn't give up.
Now you've finally made it to the wedding, we bet you're feeling pretty lucky right now.
Lucky – Jason Mraz & Colbie Caillat
Sticking with that theme of luck, look up the lyrics to this - they're ideal for the current situation.
Friday I'm in Love – The Cure
Does the Coronavirus pandemic mean you've had to have your wedding on a weekday? We have the song for you if it's a Friday...
Thursday's Child – David Bowie
... and also a Thursday, although we've got to admit, this one's tricky to dance to.
Turning Page – Sleeping At Last
With lyrics about being prepared to wait a million years for your love, this feels rather apt. And it probably does feel like a million years if you've had to postpone your wedding repeatedly.
You Can't Hurry Love – The Supremes
Another song to show everyone that your wedding has been worth the wait.
Life Is a Rollercoaster - Ronan Keating
Never has Mr Keating spoken a truer word, as we all know thanks to 2020.
Enjoy the Spotify playlist!
READ MORE: The 150 Best First Dance Songs of All Time
Covid Wedding Songs for Your Reception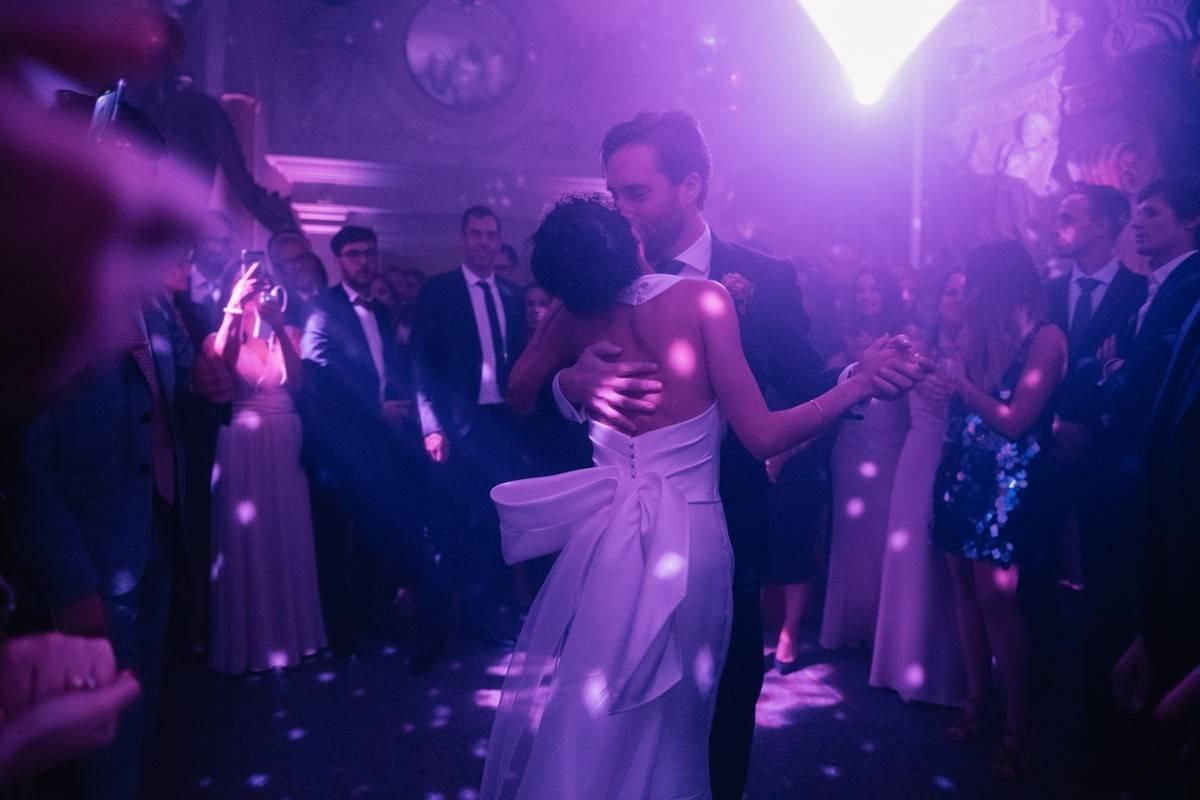 Because wedding songs don't come much more mood-enhancing than this.
Thought the big day would never happen? Well now it's here - celebrate that!
What a Wonderful World – Louis Armstrong
A wedding song for the end of the night; likely to reduce the entire dance floor to a flood of happy tears.
Castle on the Hill – Ed Sheeran
It wouldn't be a wedding without an Ed Sheeran song. This one's all about nostalgia and reconnecting with friends you haven't seen for a long time - sound familiar?
One Way or Another – Blondie
You've had to show some determination to make this wedding happen - pay tribute to that with this '70s classic.
Everybody's Free – Rozalla
One to play when all restrictions are lifted.
Nothing's Gonna Stop Us Now – Starship
A song that says we're unstoppable when we work together? How very 2021.
Get your guests' hands in the air with this absolute banger that's all about feeling like a winner.
Don't Stop Believin' – Journey
A super-cheesy classic whose title basically sums up the only way through lockdown.
We've all spent a lot of time in our homes lately; you may as well pay tribute to it.
Wash Ya Hands – KT Tunstall
So it turns out KT Tunstall released a Coronavirus-restriction-themed single. We'll just leave that here.
U Can't Touch This – MC Hammer
A nod to the days of social distancing.
Don't Stand So Close to Me – The Police
Another nod to the days of social distancing.
We Are Family – Sister Sledge
How does it feel to be reunited with your loved ones? We think this song says it all.
Love Machine -–Girls Aloud
One for all the single wedding guests who've had a hard stop put on their dating lives due to Coronavirus.
Things Can Only Get Better – D:ream
The title is a sentiment we can all get behind after 2020.
Freedom! '90 – George Michael
Another great song to keep up your sleeve for a post-restrictions wedding.
Alternatively, get your George Michael fix with a nod to the most acceptable way to socialise in Covid times.
This bit of indie-pop brilliance talks about how this year has been both the best and the worst time - and we all know how that feels.
A song about new beginnings - and at the same time a perfect musical way to end the wedding reception.
Always Look on the Bright Side of Life – Monty Python
Want to end the night with a multi-generational sing-a-long? It has to be this much-loved song.
Now listen to the Spotify playlist!
Want to make sure your wedding is filled with romance? We've rounded up the 100 best love songs of all time.