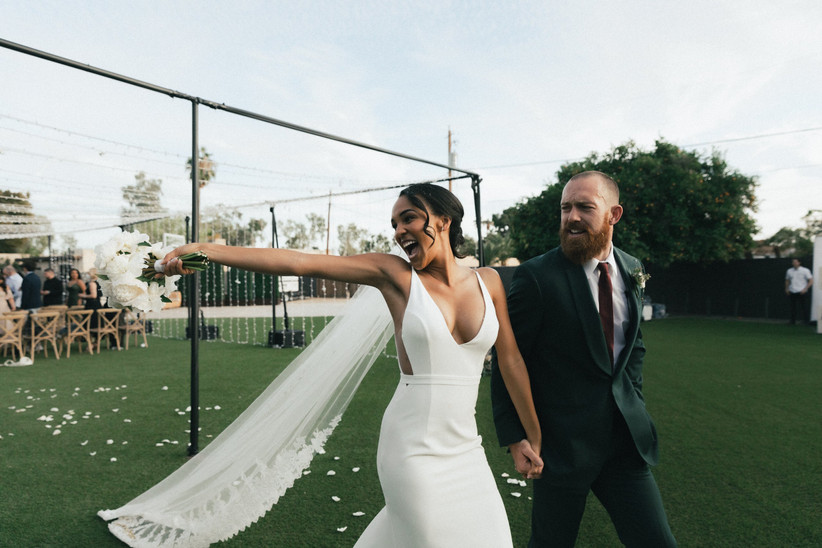 Once upon a time, in the year 2019 BC (Before Covid), we thought that wedding planning meant downloading the Hitched app, getting yourself set up on Pinterest and saving up a load of money. You could never have imagined that you'd be ordering wipe-clean Save the Dates because you don't even know if your wedding will happen on the day you planned, or having a 'would-be wedding' day to mark your cancelled wedding date.
Here are seven things every couple who has lived through trying to plan a wedding in the midst of this pandemic knows to be true...
READ MORE:
1. You Just Live on the Edge Now
Remember when we made plans and they happened? What a time that was. Now we're glued to the TV waiting to find out from a man whose hair was bad and wild even before home haircuts were a thing whether we can hug our mums before or after we can queue in Primark. Never mind whether your wedding, which takes months of meticulous planning, can actually go ahead as planned. Maybe you'll find out the week before, maybe you won't. This is the new normal and it would almost be laughable if it wasn't so bloody stressful.
2. You Realise Your Friends Are Truly Wonderful
I mean, you already knew they were great but you would not have survived this horrific new normal if it wasn't for your lovely, lovely friends and family. Even in the midst of lockdown they helped to make your original wedding date special, and they've been so good about graciously holding your new date, even though they fully understand they might not make the cut if the limits stay in place or come back.
You just know you need to have a second wedding celebration that involves them all if they can't make it to the big day - any excuse to celebrate as much as possible after the past year, right?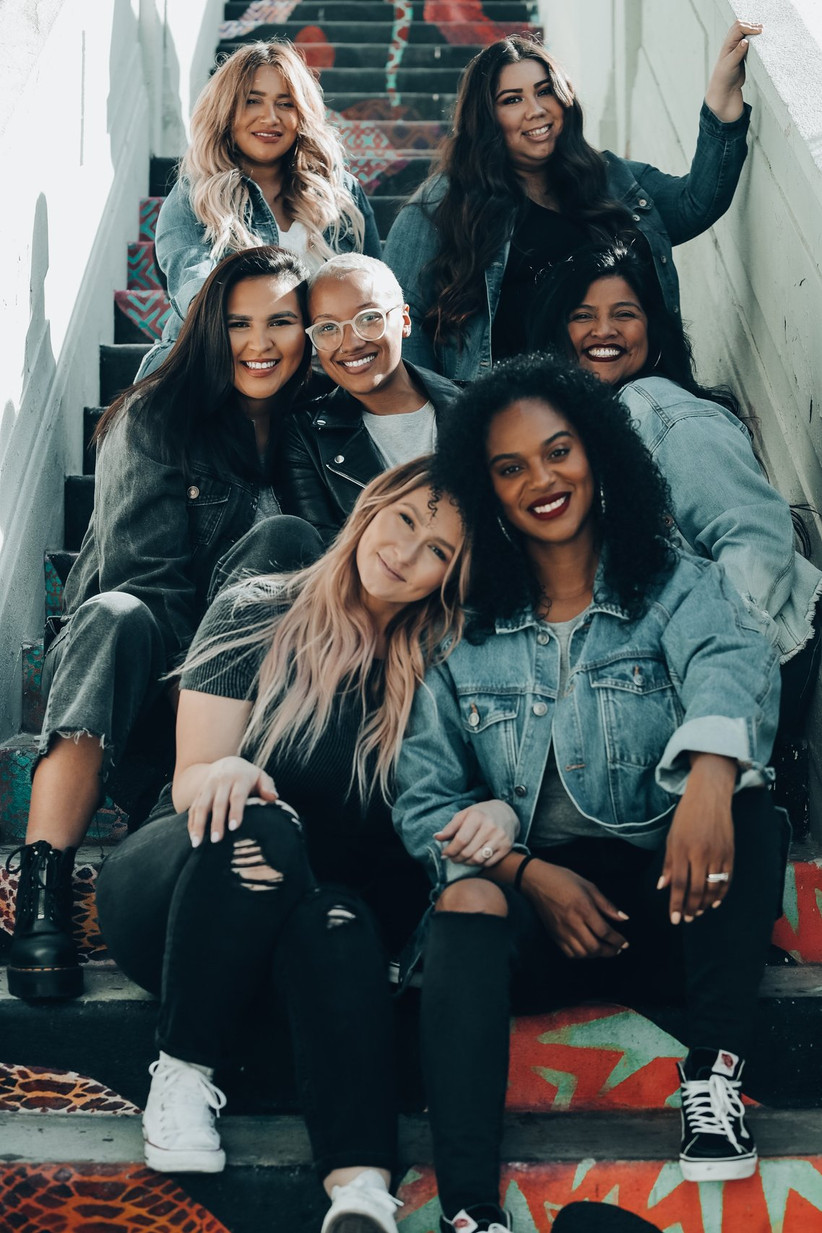 3. Wedding Businesses Are Also Very Wonderful
Your wonderful, wonderful suppliers and venues, and in fact all wedding businesses that have really been through it this past year but remain available to help and support you as you try to plan, even if you have no idea what you can and can't have at your wedding.
This year has not been kind to anyone, but wedding businesses have truly suffered and yet they are still there, ready to help make your day special. It's a real team effort.
4. The Table Plan Stress is Next Level
It was bad enough when Uncle Jim had to be seated across the room from Aunt Flora, and Ethan had begged not to sit anywhere near Cecily, but now you don't even know how many guests you can have so you are revisiting the table plan on a weekly basis and have four different mock-ups based on the varying potential number limits. Does no one in government realise what it takes to make the perfect table plan?
5. You Don't Even Want to Think about the Money
You scoff at the optimistic fool you once were, buying 150 favours. Each guest can now have five favours, it seems. What you have spent on things you might not be able to use doesn't bear thinking about... however, the idea of a cake for 80 now being shared between 25 isn't actually the world's worst disaster. We could all do with a bonus slice of cake after 2020. And you can freeze cake anyway, right?!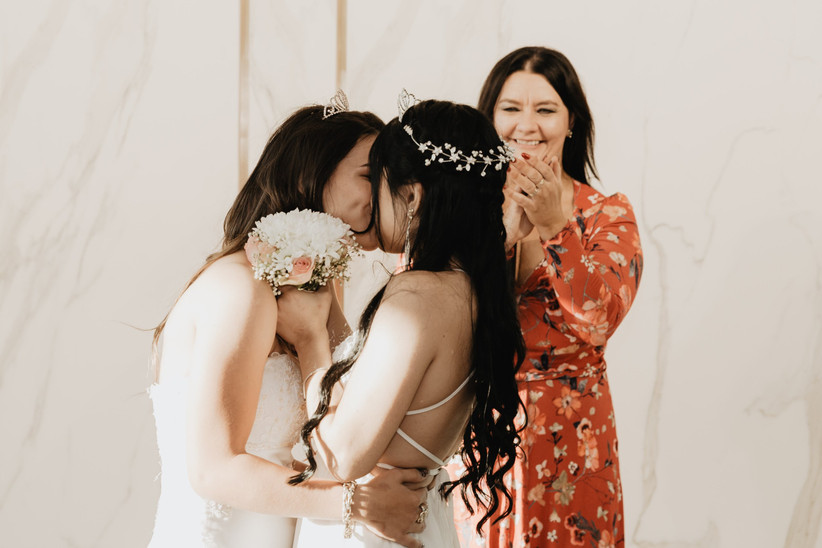 6. You've Become so Innovative
We weren't joking about those wipe-clean save the dates. Or the freezing of the cake. And you're totally open to an outdoor wedding even though those that know you best would definitely describe you as 'indoorsy'. You've learnt how to adapt, how to make things work at a moment's notice, how to re-work things that don't work any more, and more importantly, how to maintain a sense of humour and hope in a time when no one would blame you for having a total breakdown.
7. You've Never Appreciated What Makes a Marriage More
This year has been long and hard and uncertain, but it's taken not knowing if your wedding can happen to really help us see what truly makes a marriage. There's no denying the big bash with everyone present is a true joy and a valid way to celebrate your love, but honestly after a year of lockdowns and distance and difficulty, it feels wondrous to know you'll get married and have at least some of those you love around you.
There's always hope, and time in the future to celebrate more!
Make sure you're up to date with the latest news regarding coronavirus and weddings by reading our guide.