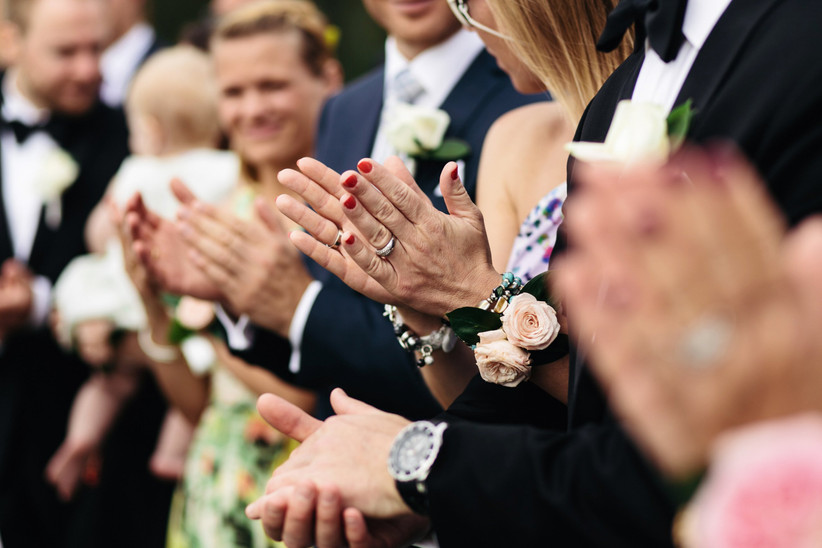 Cutting down your guest list is an emotionally draining task. You don't want to upset anyone you love but - for reasons that are often beyond your control - you simply can't have the number of guests you want.
The new Government announcement that weddings will be limited to 15 people, possibly for the next six months, will leave many couples in a tricky situation. Having already shaved down their friends and family list to 30, they're expected to halve that again. How exactly do you go about uninviting people to your wedding and choosing who should be chopped?
Whether you're subject to the new 15 person limit or you're simply looking for advice on how to cut down your guest list to fit your budget or space, we've spoken to the experts and put together a guide to uninviting guests as painlessly as possible. You'll see a lot of our tips are divided into advice for those planning now under the 15 people rule and those planning larger weddings in the future.
Once you've decided who to uninvite, scroll down to the end for our top tips on softening the blow.
READ MORE
Step One: Be Honest With Your Partner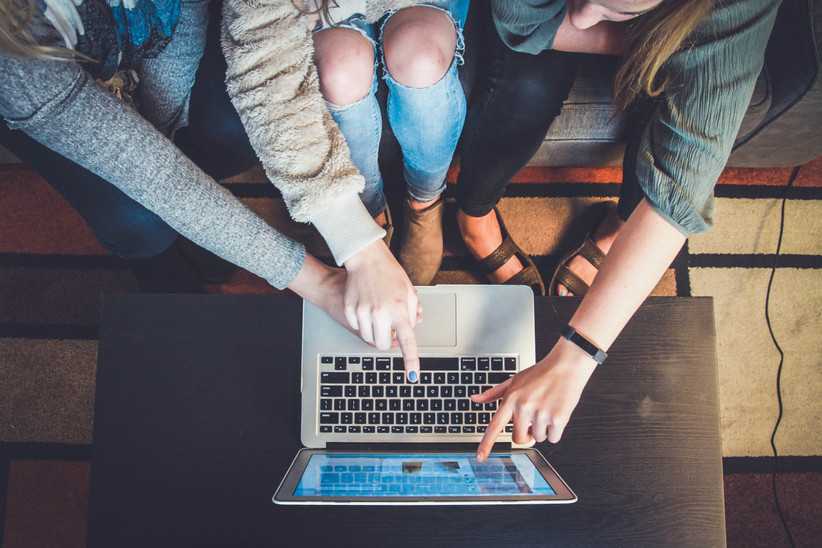 Before we even get into downsizing your guest list, take a minute to talk honestly with your partner about how you're feeling. This is particularly important if you're being asked to cut the number of people at your wedding to just 15.
Can you have the wedding you want with just 15 people present (this including yourselves, but not anyone working like the officiant and the photographer)? Does this mean uninviting a close relative or friend? If you've always pictured that person at your wedding day, it could be the time to speak about postponing your day. This is a big decision, but ultimately it could be right for you.
Alternatively, you might decide you're very happy to go ahead with a micro wedding of just 15 and plan a big celebration for next year when we're allowed to socialise in bigger groups again.
There's no right or wrong decision - it has to be what sits right with you both as a couple, and you'll want to discuss it with your families too.
FYI, this doesn't just count if your guest list needs to be cut so dramatically. Taking a list down from 150 to 100 guests can be equally as tough and requires a frank conversation about budget and vision with your partner. Get out your spreadsheets, look at what you can afford and be very certain of what your priorities are as a couple - if you want to buy a house in the future then you can't dip into all your savings now.
You might also be getting financial help from parents with the understanding they get a say in your guest list. Usually the guest list is then split three ways: you and your partner get a third of the places and a third goes to each set of parents. Does this fit with the number of people you'd like to invite? Would you like more control over the guest list? It's worth bearing all these expectations in mind.
If you decide you're happy to go ahead with your smaller-scale day, you've got two mains tasks: 1) work out who you're going to uninvite, and 2) let them know without hurting any feelings.
Step Two: Make a Personal VIP List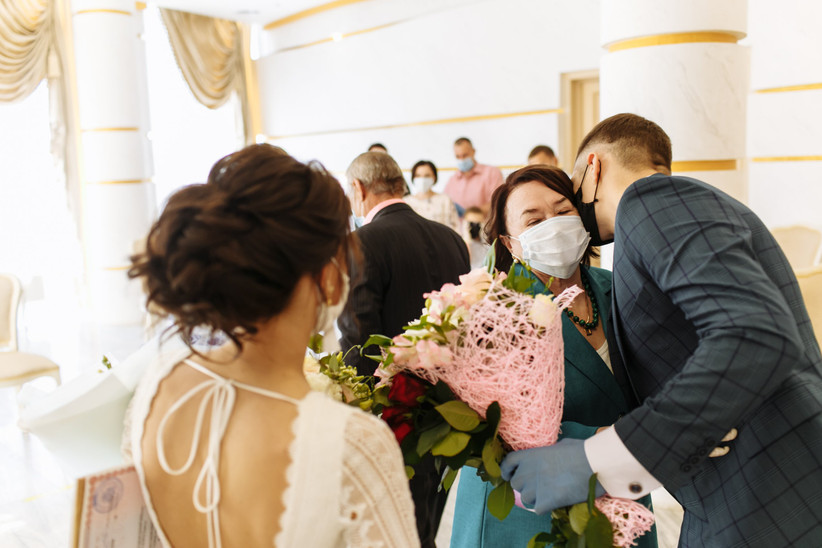 "It's easy to get carried away in the whirlwind of your engagement and think you want everyone near and far to attend the wedding. The reality is that no-one's budget will stretch to invite absolutely everyone, and when it comes to the guest list you will have to prioritise," says wedding etiquette expert Jo Bryant.
Whatever size you're trimming your guest list down to, the basic rule applies that you need to make a list of your personal Very Important People - your immediate family and best friends that you couldn't imagine marrying without. This will becomes your 'A-list' of guests (don't say that to their face, obviously, it's just to keep the lists clear in your head). The A-list are your non-negotiable, must-have guests and they are the people you will send invites to first.
This is, of course, easier said than done.
15 Person Weddings
With a limit of 15 people, this is going to get even tougher. Ideally you'd split the number of guests between the two of you so no-one feels hard done by, but this can be difficult, e.g. if one person is an only child and the other has three siblings.
Take out you two and you've got 13 guest places at your wedding, so six or seven people each. We'd prioritise giving these slots to immediate family, especially grandparents (if they're safe not to be shielding). The ceremony is often held in high regard by older relatives who see it as the "real" part of the wedding and they may prefer to attend this.
You need to be aware that those who don't make the cut may feel hurt, but in this time of COVID-19 restrictions, they'll be much more understanding. Undoubtedly your friends will completely understand that you need to prioritise family so don't worry about offending them - they'll be at the big reception you have later and you can celebrate then.
If choosing 11 close members of family is near impossible (for large immediate families it may be), how about eloping? You only need two witness for this. It may seem odd logic, but sometimes relatives will find it easier to accept that no family members got invited rather than feeling singled out as not making the cut. It's a bold choice, but if your priority is to get married and a bigger ceremony and reception can come later, it's a very inviting alternative.
Larger Weddings
For larger weddings, you'll have more space to work with but you don't want to exceed your guest list at the initial invite stage in case everyone replies yes. Once you've sent out your invites to the A-list and started to get RSVPs back, you'll know what extra spaces you have - then it's time to contact the B-list.
"Invite the 'B list' promptly as you receive refusals to save filling in the gaps later," recommends Jo. "Remember, though, as a general rule, everyone who is invited to any engagement celebrations should also be invited to the wedding."
Think carefully about whether you can afford for the work colleagues you invite on the stag/hen party to come to the wedding too. If you can't, be upfront and explain your budget restrictions; they may still be happy to come for the pre-wedding celebrations without an invite.
READ MORE: How to Plan a Wedding for £3,000
Step Three: Politely Ditch Plus Ones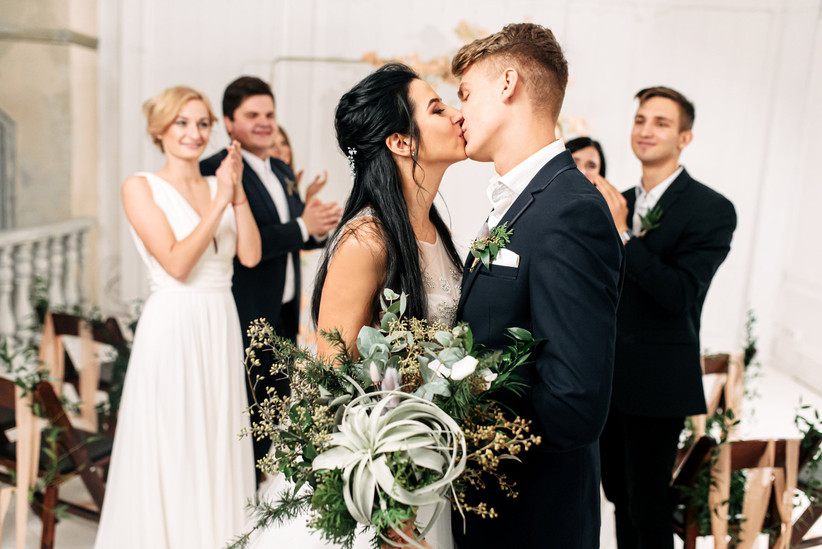 One of the quickest ways to fit in more guests that you actually want at your wedding is to trim down the "plus one" invites.
If the thought of that makes you feel guilty, then take it from one of the UK's top wedding etiquette experts: you should not feel obliged to invite plus ones for everyone, says Jo.
Generally-accepted plus one etiquette goes as follows: "Both sides of engaged, longstanding and married couples should be invited, and perhaps for someone attending who doesn't know anyone else.
"As for your friend's brand new boyfriend, or your cousin's girlfriend you have never met, you might have to play hardball and explain that numbers are tight!
"Similarly, it can be tricky choosing which colleagues to invite."
You'll find your guests to be more understanding than you expect, especially if they are married themselves. Plus ones aren't an afterthought but usually the result of many hours of the bride and groom debating budget and friendships. A stranger could cost you £100-a-head!
If you're finding it difficult not to feel bad, then blame it on the size limitations of your venue and say plus ones would mean you wouldn't be able to invite all your family. That'll normally quieten someone pretty swiftly.
READ MORE: 15 Amazing Wedding Balloons Ideas
Step Four: Work With Limitations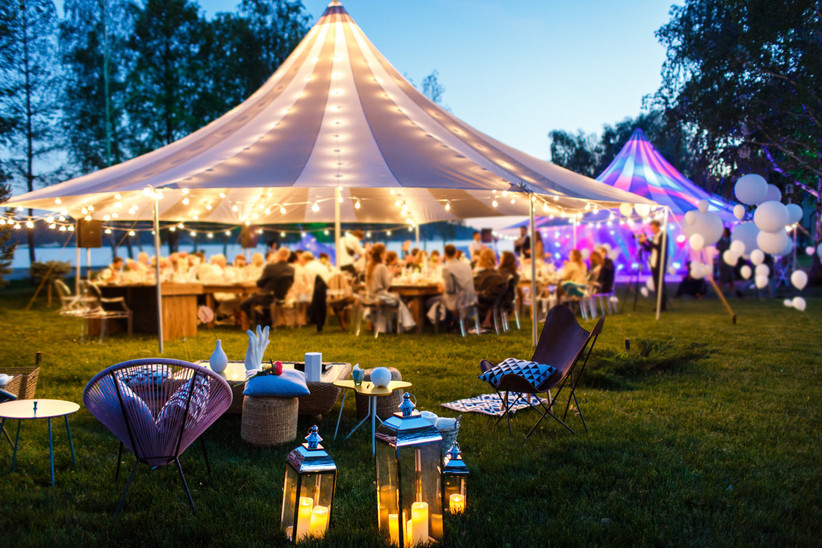 You can't change the restrictions on your wedding plans, but you can work around them. Whether you find yourself with only 15 people allowed or 100 people, think about how you can make the best of it.
15 Person Weddings
Fortunately the rule of 15 guests is public knowledge so your guests will know the limitations on you from the start. This isn't a number you can legally work around at the moment. What you can do is plan now for a big party next year with all your intended guests or smaller celebrations with groups of six in the weeks after the wedding at pubs and restaurants.
Inform your guests of your plans and they won't feel so sad about missing out on the wedding day as they know they'll definitely get a chance to celebrate with you. Managing expectations is the best we can do at the moment!
Larger Weddings
The biggest limitations on weddings without a guest restriction will be your budget and the size of the venue, but there are ways to make these work in your favour.
"One good solution is to choose a venue with the capacity to hold more guests later in the day," suggests Jo. "If the wedding ceremony venue is small, or the budget tight for the main reception, you can still include lots of extras by moving to a larger evening space and issue evening-only invitations.
"Many venues offer this kind of flexibility, and it is a budget and politically-friendly structure to the day."
The way around offending anyone who doesn't get a whole day invitation? Blaming the decision on venue size limitations can save you any embarrassment.
"If you feel awkward, you can include a note with the invitation explaining that due to the small size of the venue, for example, you are hosting a larger evening reception etc," says Jo.
READ MORE: The Best Wedding Decor for £10 or Less
Step Five: Get Tough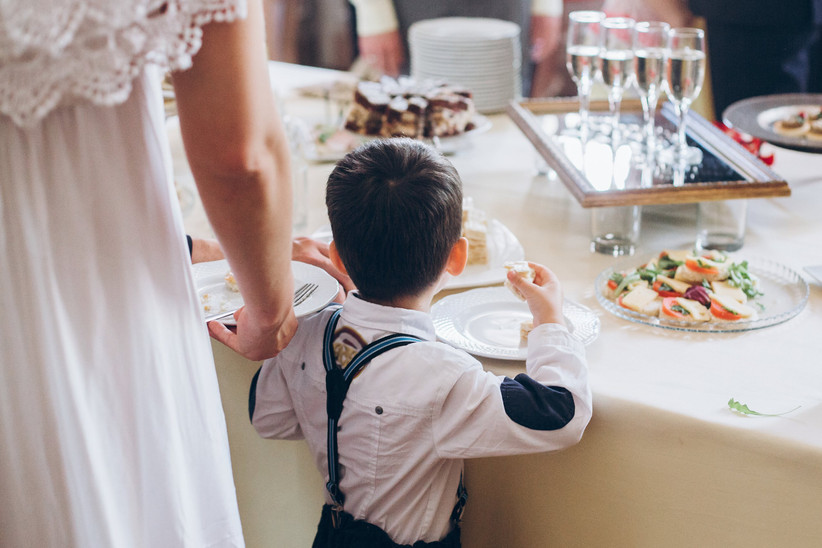 There are plenty of situations where you need to put sentimentality and feelings of obligation aside.
1. If you can't afford to invite a whole family then make it an adults-only wedding. You can be vague and say that due to restrictions at your venue, regrettably children aren't able to attend (which protects you from the ire of disgruntled guests). Be to the point and say that your budget doesn't allow for younger guests, or simply make it clear on the invite that children are invited to the evening only.
2. It can get messy when parents are contributing financially and start demanding that their friends from last year's cruise get an invite. Show goodwill – they are helping you pay after all – but make it clear who your priority guests are and if they want so-and-so to come then they'll need to contribute a bit extra towards the budget.
3. Don't feel obliged to invite someone to your wedding because they invited you to theirs. If it was a few years ago and you've drifted as friends, you are more than allowed to cross them off the list.
4. Think about who will be stressful to be there. Got an uncle who always drinks a bit too much? Ask your parent or a close mutual friend to sensitively explain that you are worried about the stress they may cause you on your wedding day. There is a risk they could take offence, but in most instances, that person would bow out if they thought it would cause you distress or buck up their act for the wedding day, either way helping you out.
How Do You Cut Down Your Guest List Without Hurting Any Feelings?
Those who don't get an invite to the wedding or find themselves cut from a guest list after accepting can take it very personally. It's important to handle it in the right way and leave no room for confusion.
In current circumstances, there's unlikely to be a friend or family member who doesn't understand the tricky predicament you're in. That said, the guests who need to be uninvited should still find out in a sensitive way, not through a group email etc.
Be straightforward with the information and say it in person or over the phone. That great aunt might have been very excited about coming, but hearing from you that, with the distance she'd need to travel and your budget restrictions, you'd rather take her out for tea instead will mean the world. Always thank people for their understanding.
Concern for someone's health is a very legitimate worry at the moment. A grandparent might be desperate to make it to your day but simply can't because they need to shield - you need to be firm in saying no to vulnerable guests or you'll end up feeling guilty and worried all day. The best way around this is to find a virtual way of having them there on the day: perhaps you can live stream the wedding, or even have your grandma give a reading from her living room at home?
If you are having a wedding website, emphasise in the FAQs section that plus ones or children are not invited. Example wording might be: "We have worked hard to create an intimate celebration featuring the most important people to us. We ask that you respect our request for no uninvited plus ones/children. Please call or email if you have any questions. Thanks for understanding."
Use your invites to make it clear too. Some sneaky guests might try to cram a few extra names on the RSVP slot so simply don't let them. Get individual names printed and include a line saying "__ of 2 guest will attend" so a couple knows it's just for them and not their three children, for example.
Remember that your wedding is a chance to celebrate your love with all of your favourite people. Don't be swayed by politics or guilt or other people's expectations and focus primarily on who will make you and your partner most happy.
That said, don't ignore the fact that cutting down you guest list can make your feel guilty and upset too. Keep strong in the fact that you would invite these people if you could - you are not being nasty or cruel to set boundaries on what you can afford and respecting that boundary. In the end, it will protect your mental health.
Our final piece of advice: your wedding day is one of the most precious of your life, but it is not the only chance you will ever get to celebrate your marriage with your friends and family. Your celebrations will be just as joyful and meaningful if they take place a year after the day you exchange vows.
We know this can be stressful so we asked an expert for the best tips to reduce wedding planning stress and also warned you about the 11 types of guest to expect at your wedding.