We've all heard the jokes about how hard men are to shop for but, when it comes to finding the perfect gifts for your husband, for most of us it really is the truth.
Maybe he's the type of person who has everything already; maybe he drops precisely nothing in the way of helpful hints; maybe you've already exhausted your options on all of the previous birthdays, anniversaries and Christmases you've already spent together. But whatever the challenge that you're facing may be, you can breathe a sigh of relief – because we're here to help.
We've rounded up 60 perfect gifts for your husband for every possible occasion, whether you want something sweet, useful, funny, or thoughtful. There's also something to suit every budget, with prices starting from just a few pounds for stocking fillers and token gestures, scaling all the way up to more substantial investment pieces that'll give him a lifetime of joy. Start scrolling now to browse our favourite gift ideas, from personalised presents for birthdays to romantic gifts for your wedding anniversary.
NB: We have included third party products to help you navigate and enjoy life's biggest moments. Purchases made through links on this page may earn us a commission.
Personalised Gifts for Your Husband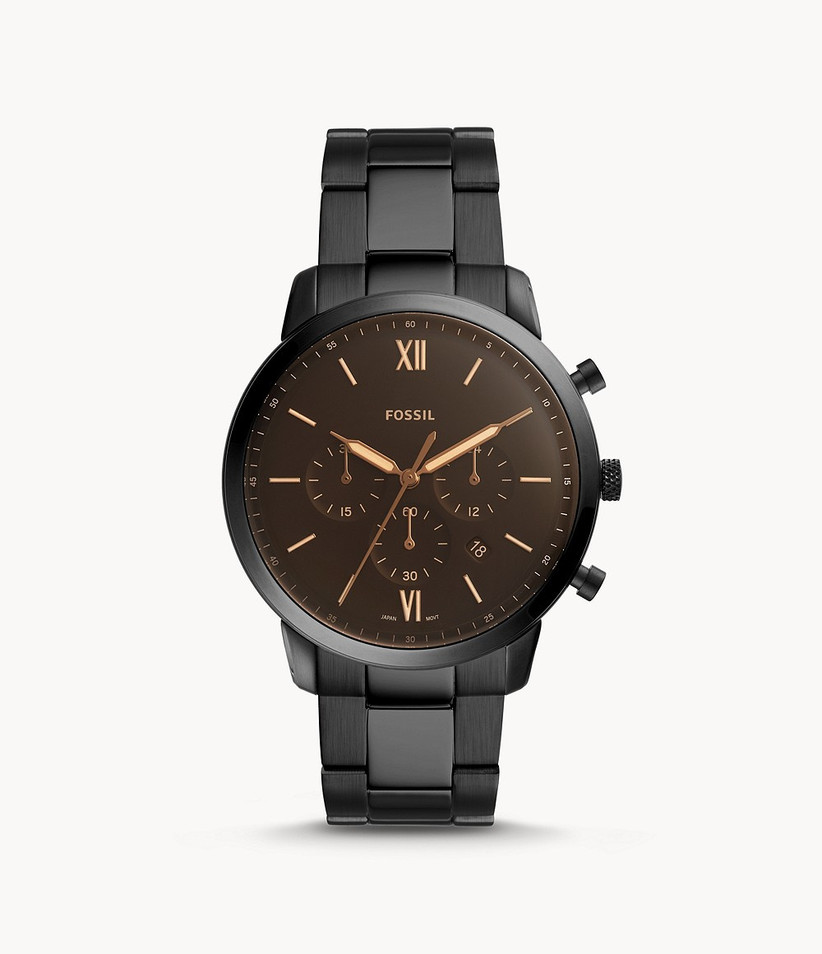 All of Fossil's watches, including this Neutra design, come with optional (free!) engraving, so you can emboss your own private message to your husband on the back. It may be a small space but you still have three lines to play with, which should be enough to squeeze in everything that you want to express.
2. Personalised Naga Hot Sauce Box - £35, Menkind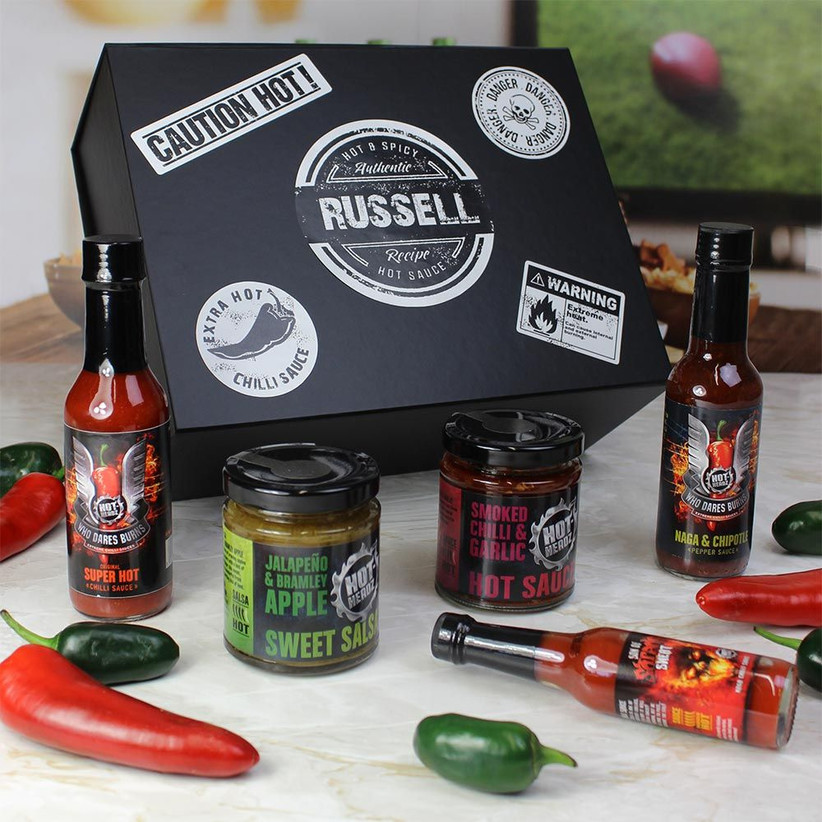 Thinks he can handle hot? Test your husband's mettle with this selection of five extra hot sauces which come in a personalised gift box.
3. Personalised Waxed Canvas Family Adventure Backpack – £78.50, Not On The High Street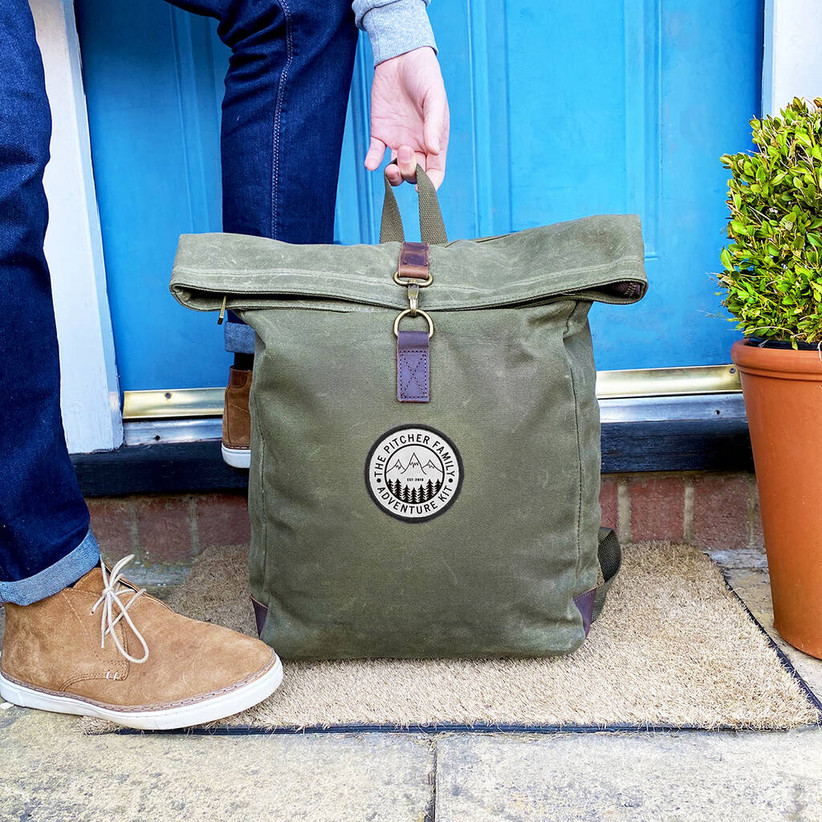 A sturdy, reliable wax backpack will take him anywhere, from lugging a laptop to the office to camping holidays and days out with the kids, if you have them. This customisable Jonny's Sister backpack can be tailored to your husband with your family name or other patch of your choice.
READ MORE: The Ultimate Valentine's Gift Guide for Couples
4. iPhone 11 Pro Case with Black Edge – £55, Aspinal of London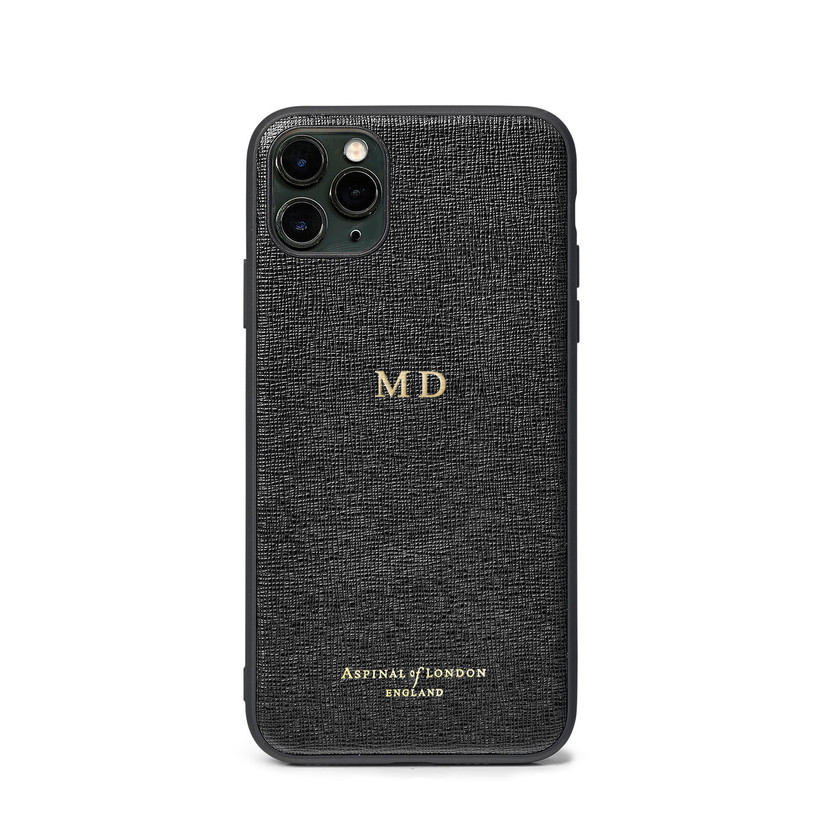 If your other half is never without his phone, then this sleek, chic phone case from Aspinal of London can be personalised with his initials. There are a range of colours and finishes available, plus something for every generation of iPhone and iPad, but we like this textured effect for something that stands out from the crowd.
5. Personalisable Geo Glasses – £32, Not On The High Street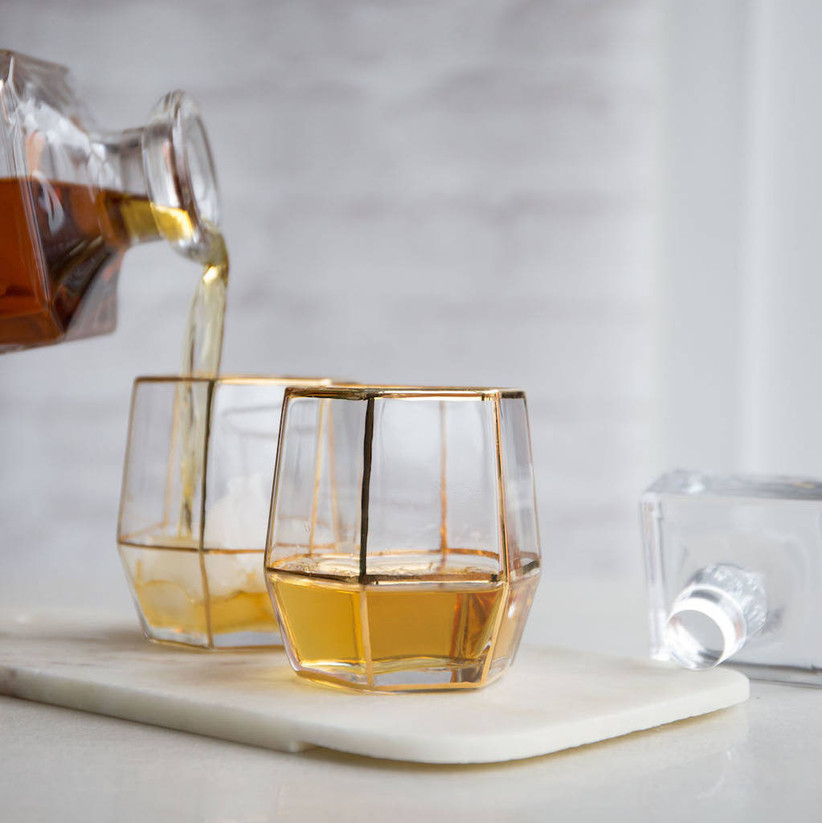 These on-trend geometric glasses from Idyll Home have the option of adding etched initials or even a full name in their panes. Crafted from thick, hand-blown glass, they have a satisfying weight to them and are perfect for whiskey, wine or cocktails.
6. Personalised Wine Carafe And Oak Cheese Board Set - £74, Not On The High Street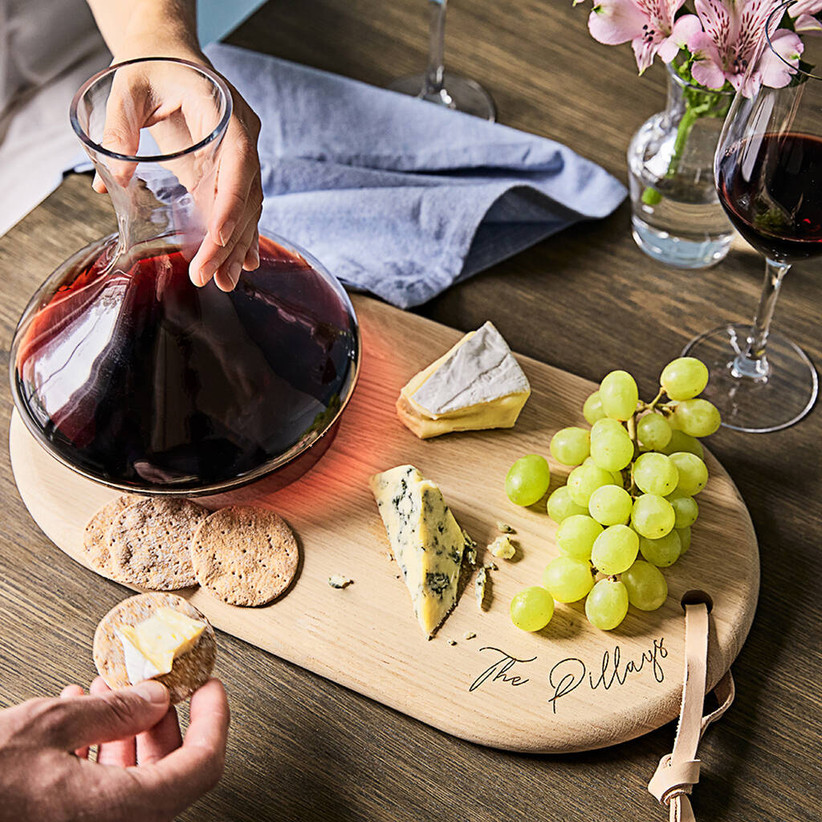 Wine and cheese buffs will love this solid oak set which is ideal for dinner parties or cosy nights in. You can get it inscribed with your husband's name or family surname and present it with a bottle of his favourite wine and some delectable cheese. It's really a present for you too!
7. Engraved AirPods – from £159, Apple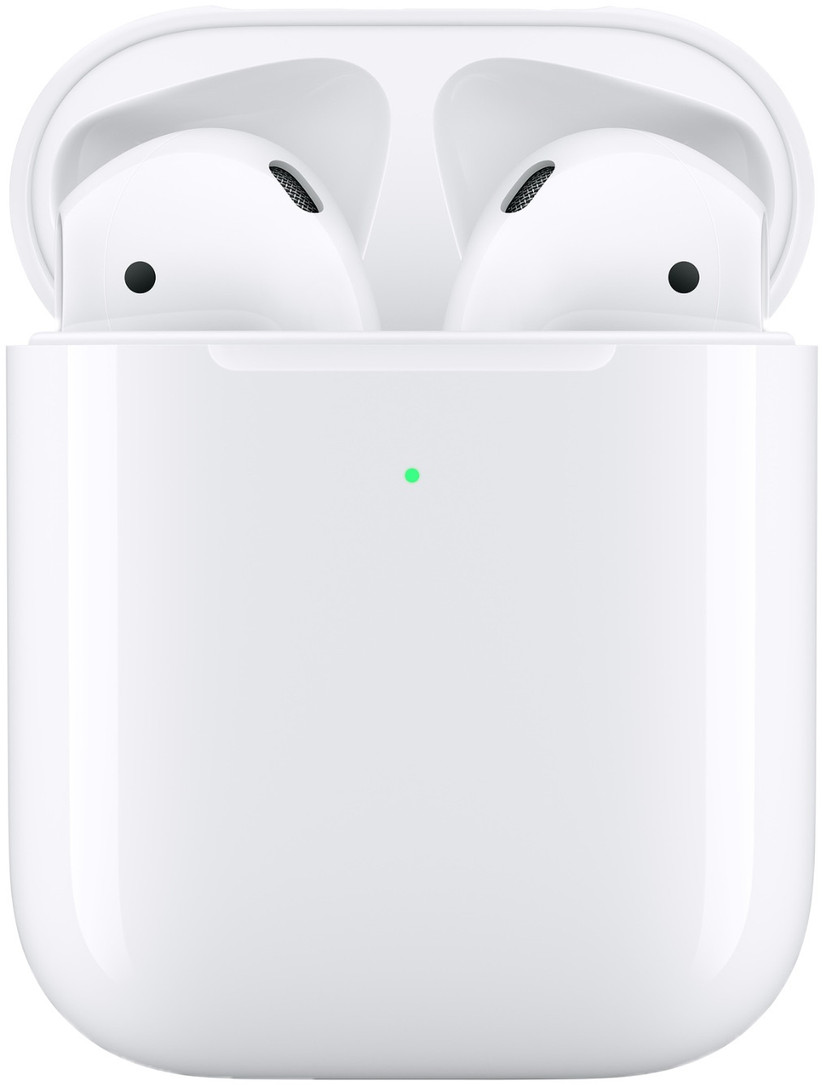 Whether they're a runner, commuter or just a music or podcast aficionado, if they don't already have a set of AirPods, they'll probably be thrilled to unwrap these. There's a sliding scale of prices depending on your budget – £159 for the standard model and charging case, £199 for wireless charging, or £249 for the new AirPods Pro, which come with a customisable fit. Apple will engrave your AirPods for free so get a message or their initials inscribed on the case.
8. Coat of Arms and Surname History Print - £20, Menkind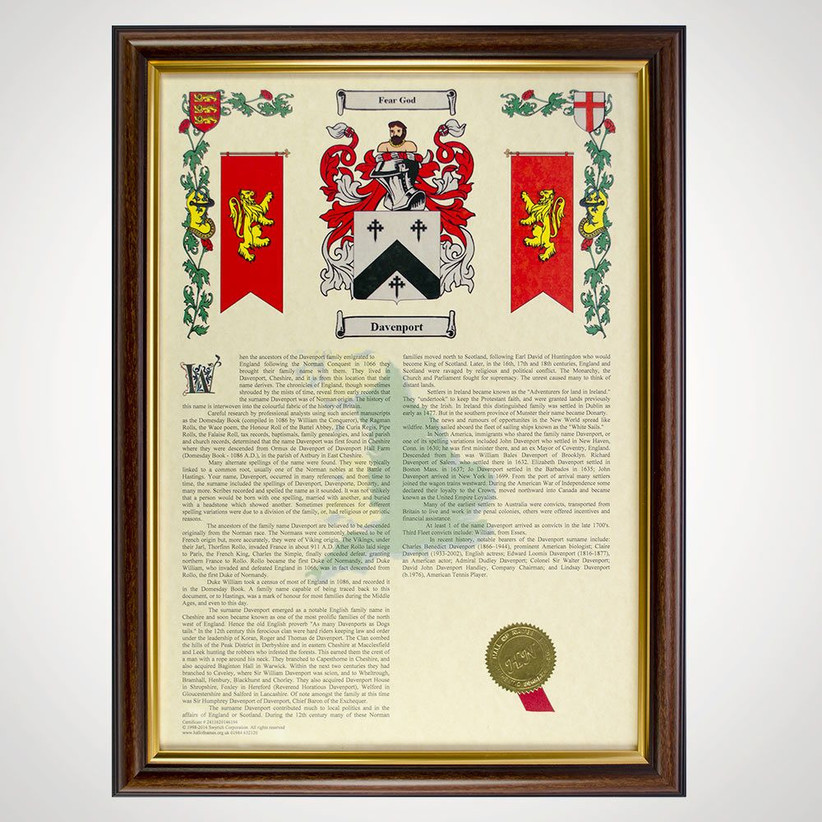 If he's into his family history or very patriotic about where his family come from, he'll love this colour print which includes his family coat of arms, crest and motto followed by detailed information about the history behind his surname.
9. Leather Wash Bag – £48.95, Not On The High Street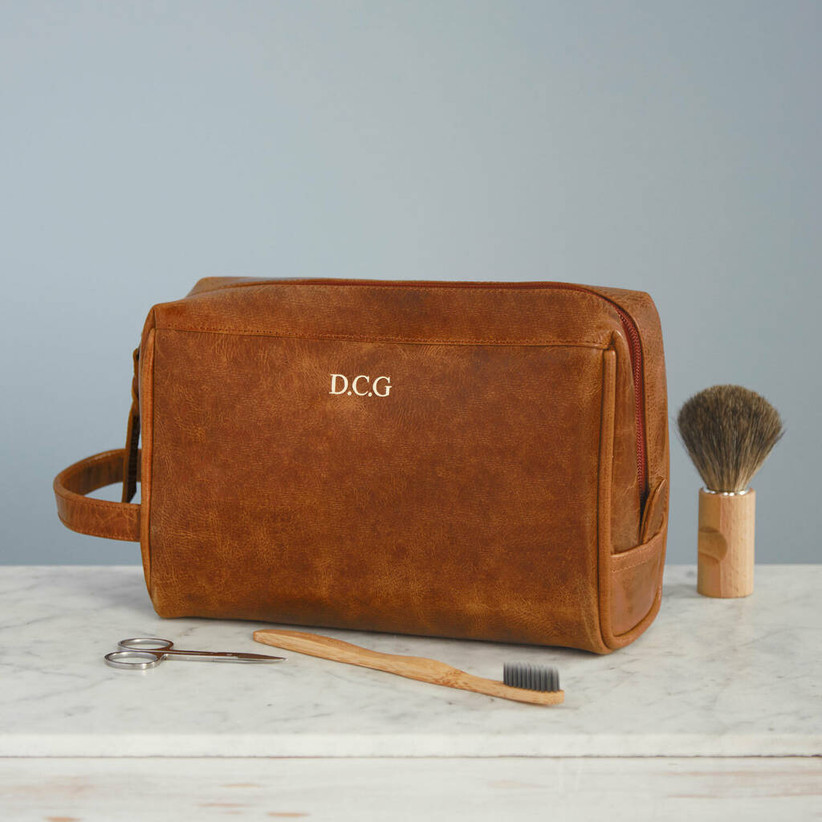 This brown leather wash bag from Paperhigh can be personalised with your husband's name or initials. The artisan leather design, handcrafted in India, means this is a piece that's built to last and it's a great size for all your bathroom essentials.
10. Personalised Slot Together Portable Camping Fire Pit - £69, Not On The High Street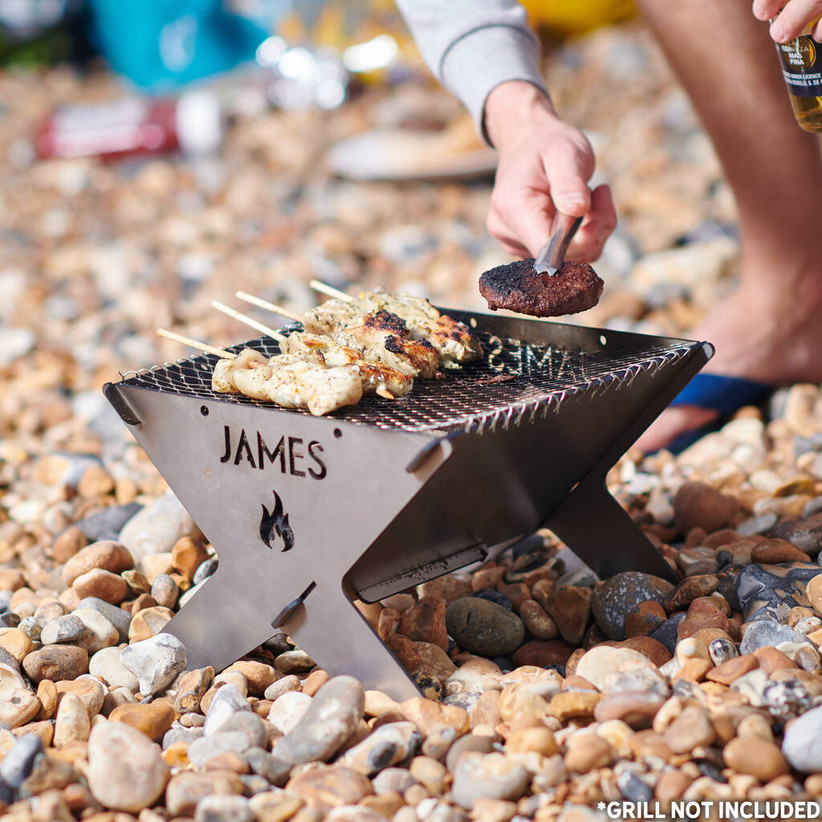 Camping couples know how great it is to have a fire pit to grill over and keep you warm as the night draws in. This one is much better for the environment than buying disposable BBQs, doesn't scorch the ground underneath and shields your fire from the wind so it lasts for longer. It packs down into a compact size so is easy to carry with you and can be personalised on both ends. A winner for camping lovers.
11. Personalised Memorable Date Keyring – £16, Not On The High Street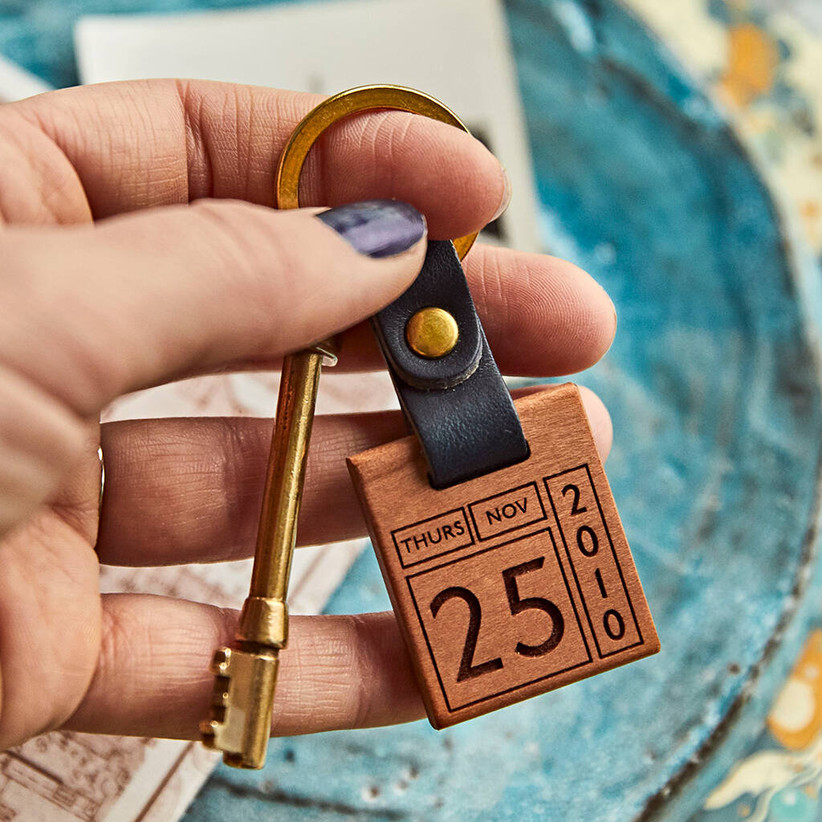 These leather and wooden keyrings from Create Gift Love are a cute gift for your wedding anniversary – no excuses for forgetting now!
12. Veuve Clicquot Brut Champagne Personalisation Tin – £59, Clos 19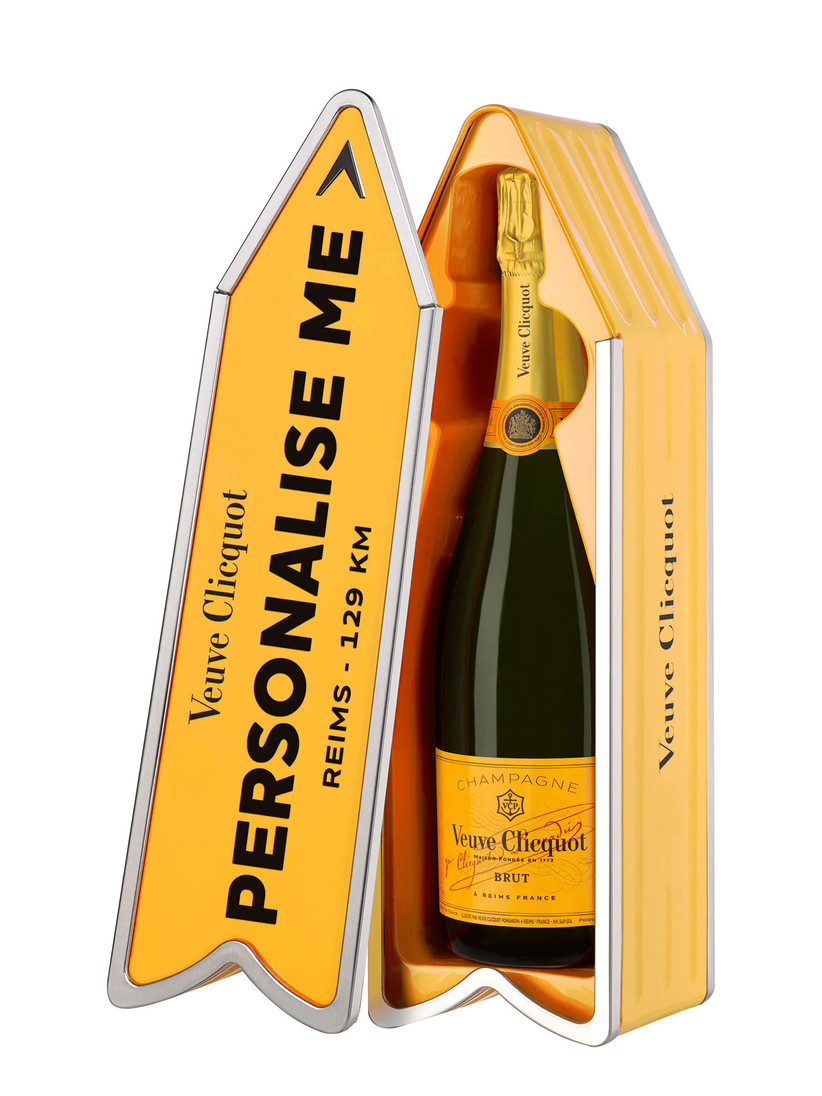 If it's a cork-popping occasion, champagne is surely the order of the day – and with this tin from Clos 19, you can even put his name on it. Cheers!
13. Personalised Marmite Jar - £12.50, Menkind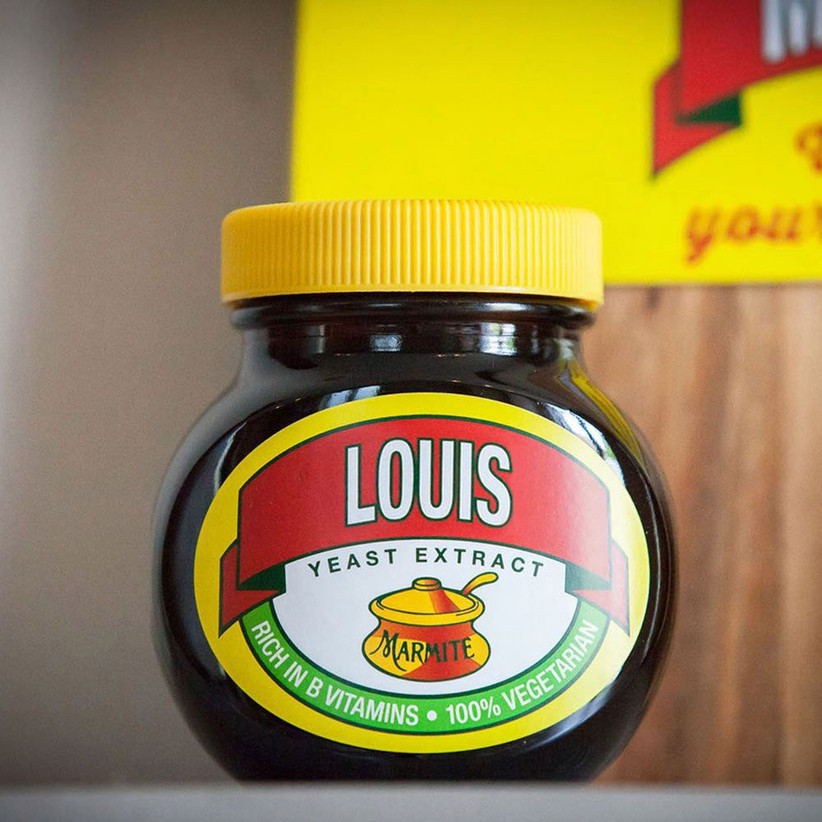 We're hoping he's on Team Love It otherwise this is a cruel gift to make him finish, but for a Marmite fiend, is there anything better than a jar with your name on it? Perfect if you're sick of everyone leaving crumbs in the communal jar.
14. Husband Since... T-Shirt – £9.99, Etsy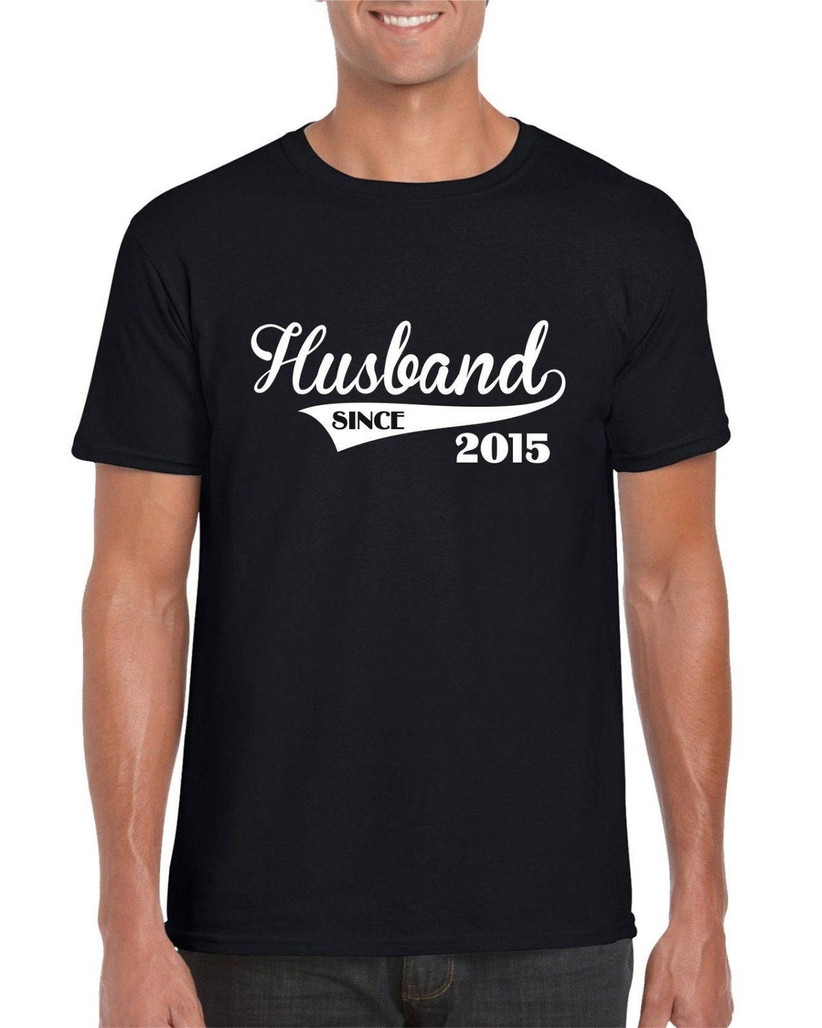 As far as personalised gifts go, this one from RedLeaderUK is on the cool side of slightly cheesy – the vintage-inspired typeface and monochrome colour scheme will mean it's likely to fast become a regular fixture in his wardrobe. It would also make a cute photo op for a celebration like your anniversary.
15. Personalised Hammer - £15, Menkind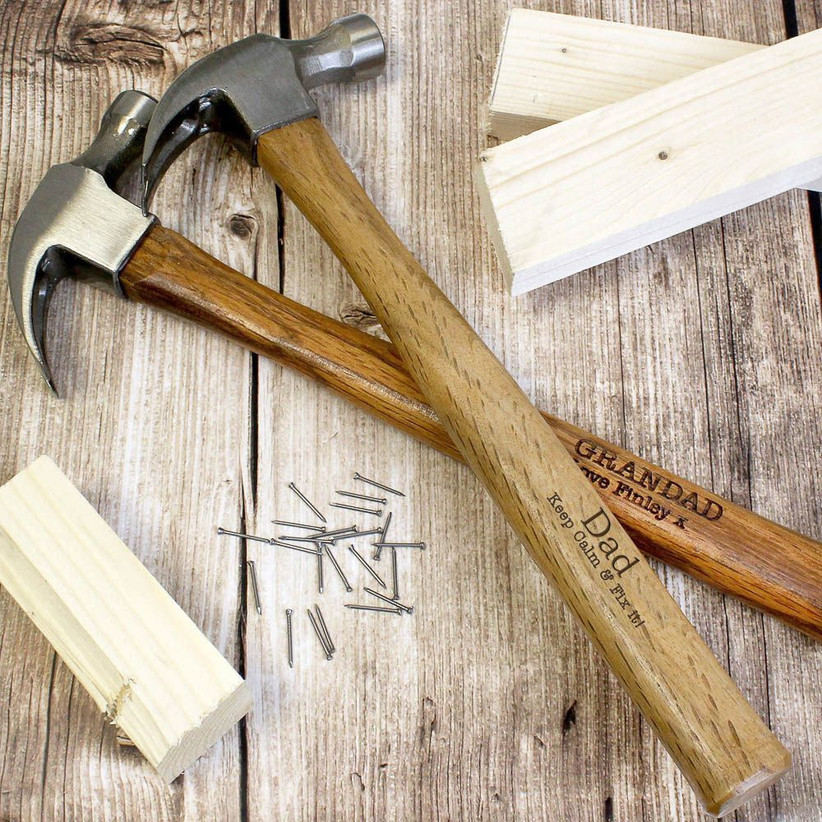 Every DIY aficionado needs a good set of tools and he'll love the thought behind a quality hammer with his name on and a special message from you.
16. Personalised BBQ Tool and Apron Kit - £53, Not On The High Street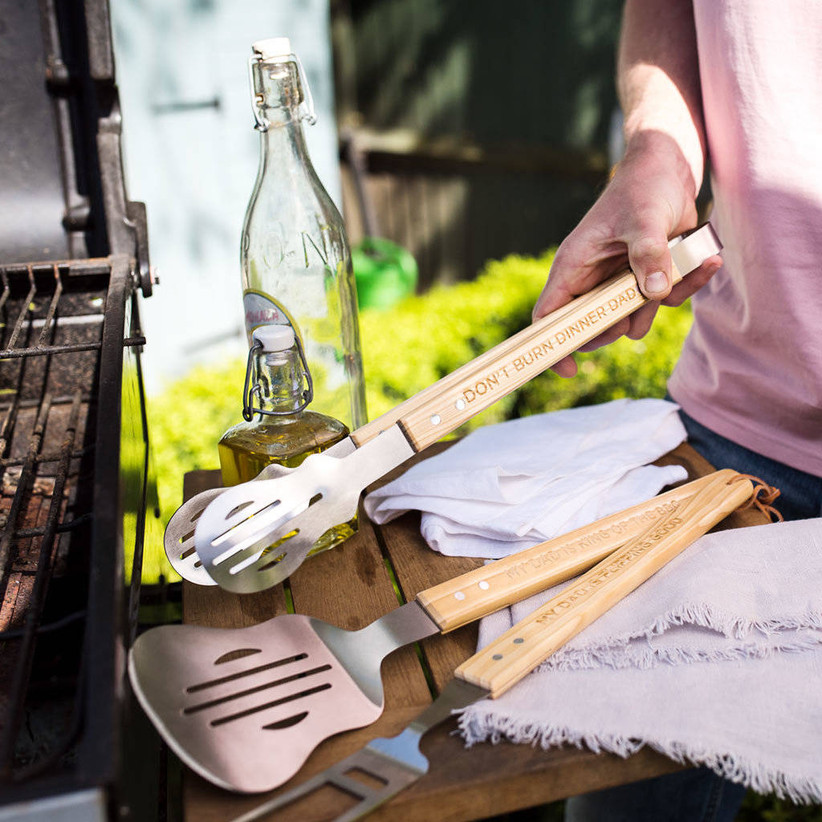 This awesome BBQ kit is essential for every king of the grill. You can write a different message on the wooden handle of each tool, while the apron features his name and the year the 'BBQ King' was established. He'll look so suave as he cooks up the treats on the grill this year.
17. Personalised Handmade Dark Brown Leather Wallet - £26, Not On The High Street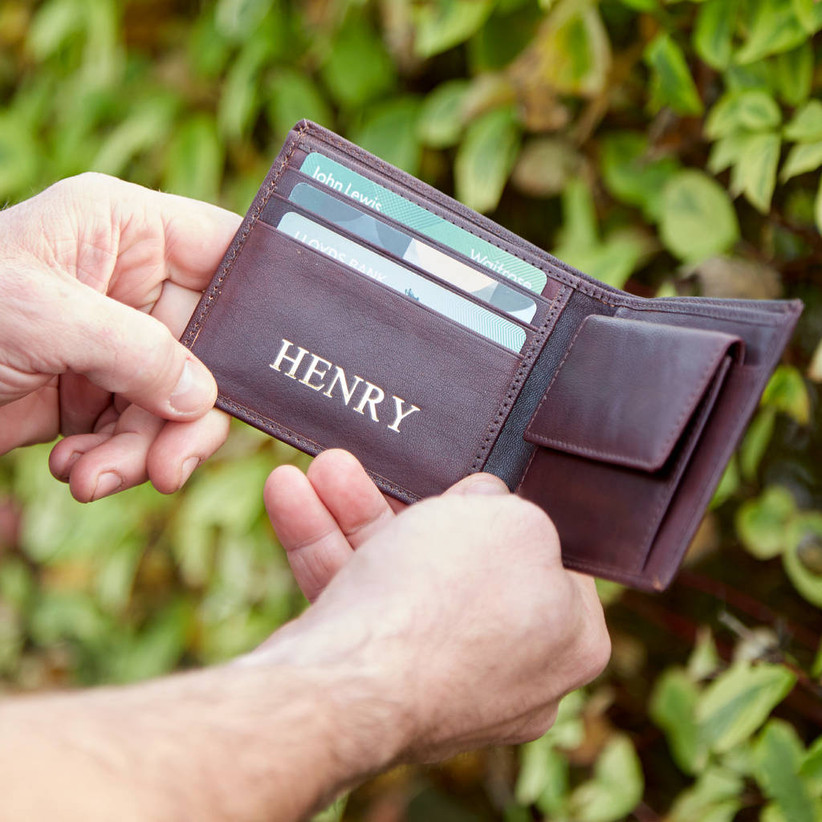 A classic leather wallet is a great gift for your husband. This leather wallet has been treated and oiled for a hardwearing finish and it's designed to get better with age as it gets more character. There's a section for notes, space for cards and a coin pocket and can be personalised on the inside or on the front.
Unique Gifts for Your Husband
18. Bookishly Book and Coffee Subscription – £29.95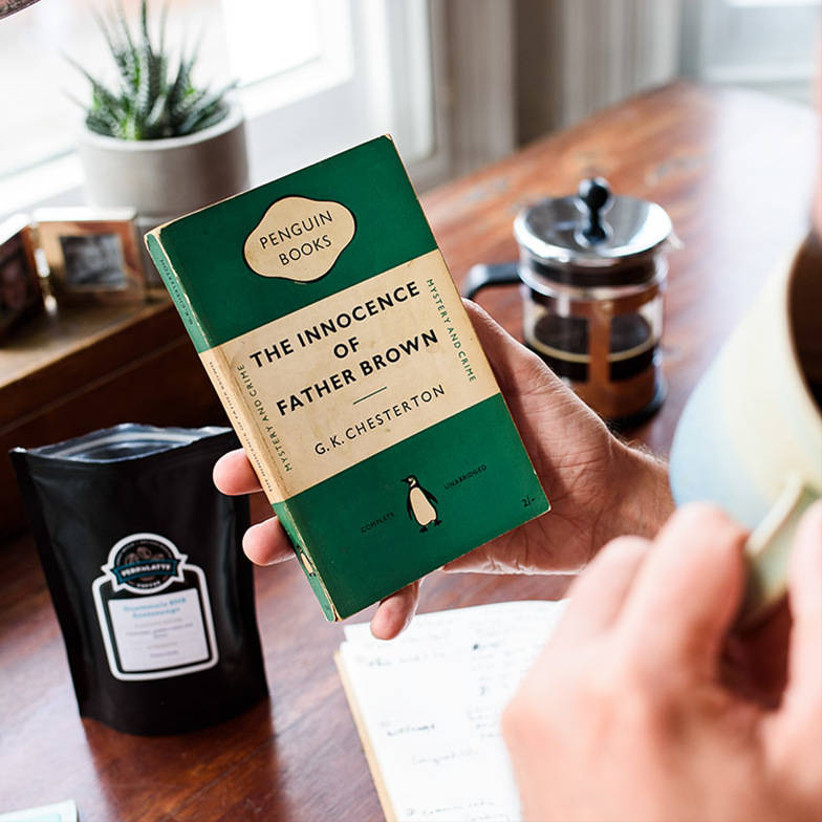 A subscription service is a lovely option that you order once, but that will brighten their day on multiple occasions throughout the year. We love this coffee and book option from Bookishly, but scour the internet and you'll find subscriptions for everything from cheese to gin to socks.
19. London Zoo Photography Workshop – £130, ZSL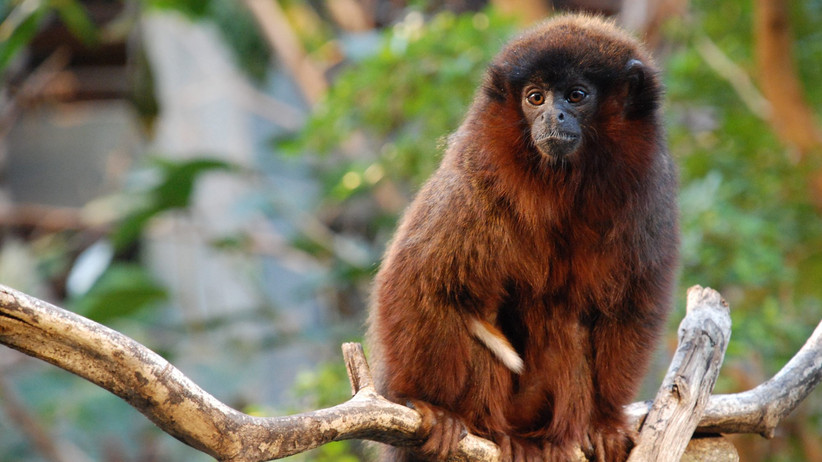 When it comes to outside of the box gifts, it often makes sense to start looking into experiences rather than physical goods. Animal lovers or photography fans will relish the opportunity to get up close and personal with some of London Zoo's most interesting creatures – this experience lasts for a full day and they'll take away tips they can use in their pictures forever.
20. Complete Sneaker Care Kit – £50, Men's Society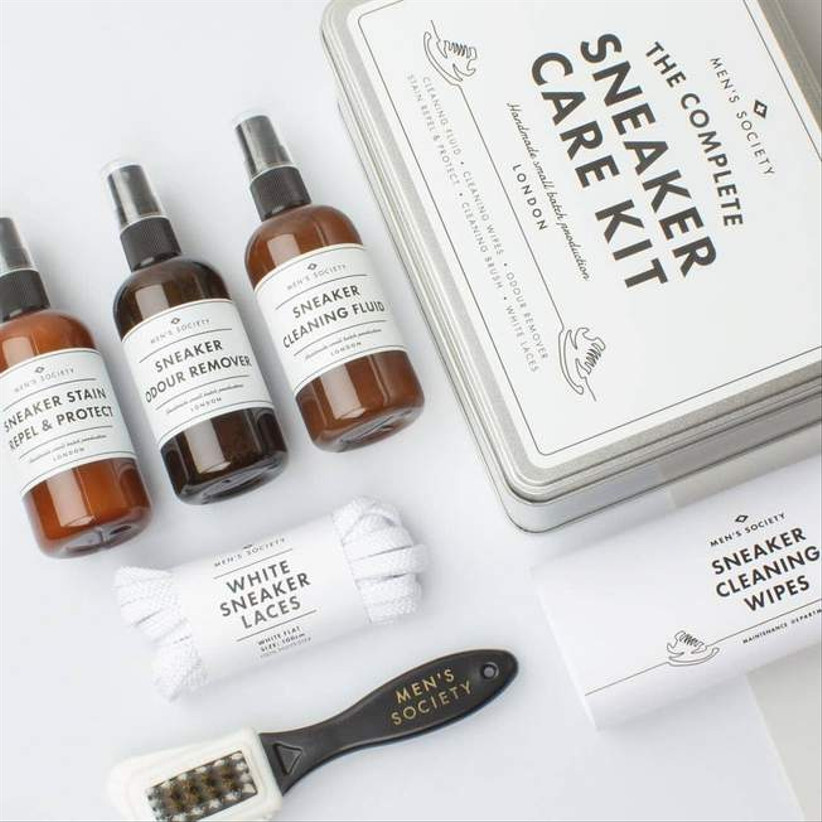 Forget everything you've heard about women being shoe-obsessed – anyone with a husband with a serious trainer collection will know they're just as bad as the rest of us. From stain protector to crisp new white laces, this tin from Men's Society contains everything he'll need for that box-fresh feeling.
21. The Drifting Bear Cufflinks – £29.99, Not On The High Street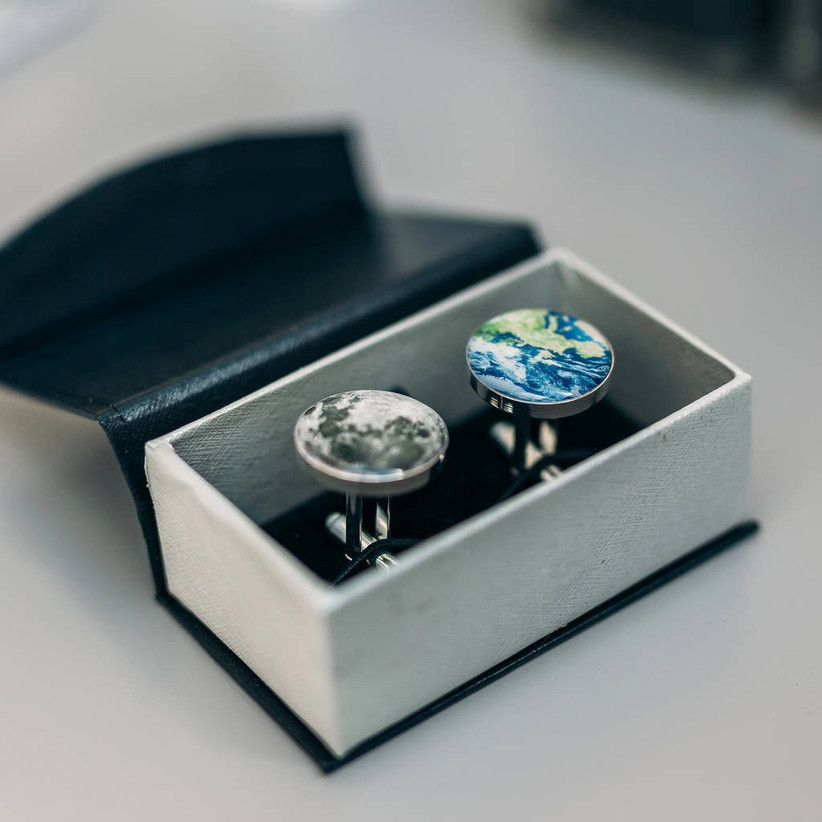 These moon and earth cufflinks from The Drifting Bear represent you loving your husband to the moon and back – every time they catch his eye he'll think of you and smile.
22. Haynes Build Your Own Retro Radio - £22, Menkind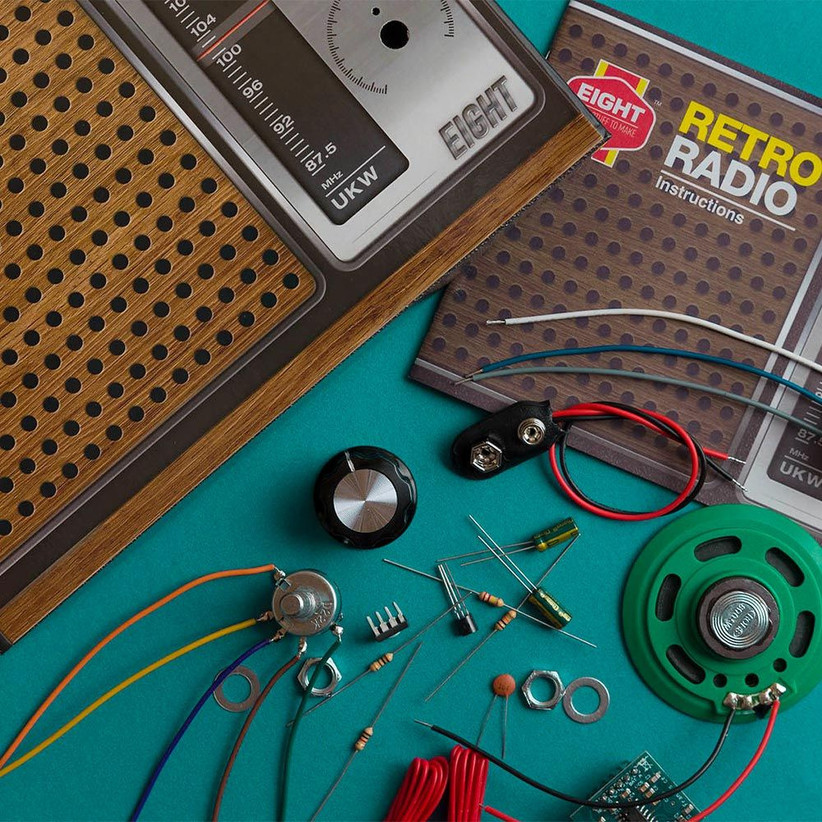 Electronic geeks will love tinkering around with this build your own retro radio kit! It comes with all the tools and components he needs to create this nifty 1970s FM radio - all you need to add is a nine volt battery and you're ready to dance the night away.
READ MORE: 57 Unique Anniversary Gifts Your Husband Will Love
23. Best Husband Ever Cotton Tea Towel – £9.99, I Want One Of Those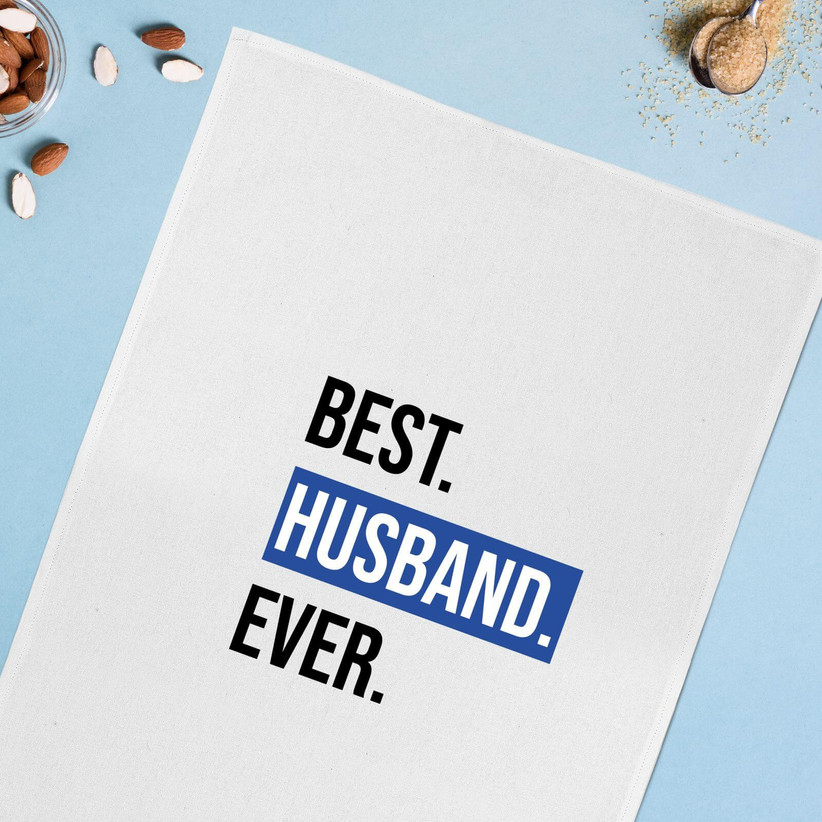 This tea towel gift for your husband will pay off twice – one, because it allows you to express your sentiments about him perfectly, and two, because he'll be far more likely to help with the drying up.
24. Andy Warhol Campbell Soup Print – £65, King & McGaw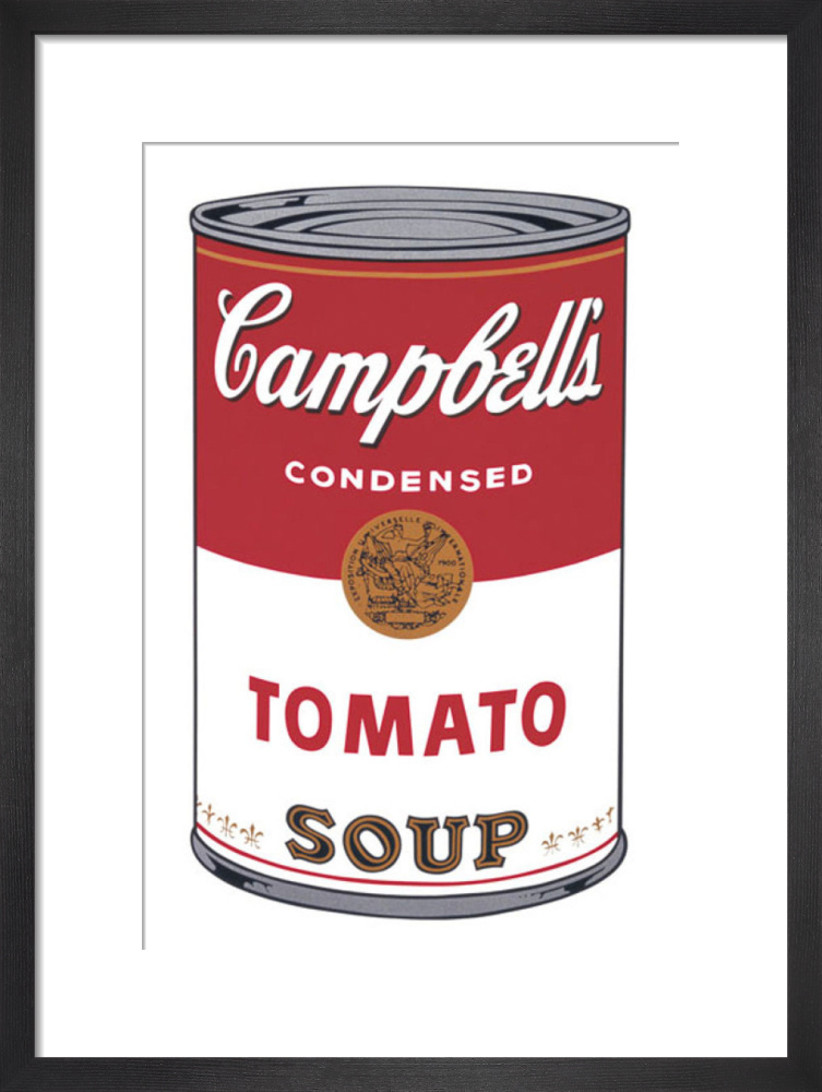 A piece of art like this Andy Warhol print will never go out of style. King & McGaw has a great archive of vintage and contemporary art from various decades, as well as replicas of old travel posters and book covers that will wow him as soon as they're unwrapped.
25. Native Union Drop Wireless Charger – £45, Matches Fashion
As gadgets go, this wireless charging dock from Native Union is a pretty good looking one, and it couldn't be simpler to use – simply drop your phone onto the silicone edged disc and it'll give his phone its juice back in double quick time. We put money on this being a gift you end up 'borrowing' on more than one occasion.
26. VIP Three Supercar Driving Experience – £129, Virgin Experience Days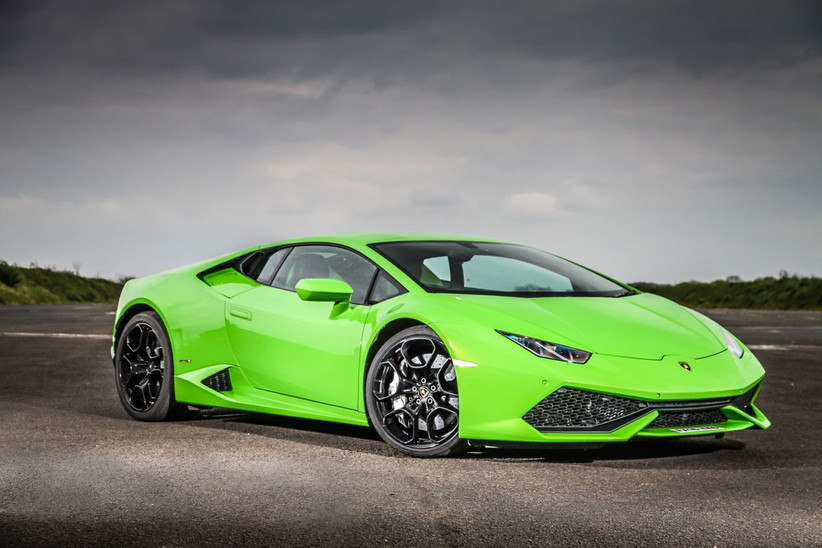 For something slightly higher octane, look to this supercar driving experience, where he'll get to rev his way through three luxury cars (think Aston Martins, Ferraris and Mustangs). Photos are also included in the package, so he'll have plenty of Insta-material for the foreseeable.
27. 100 Movies Bucket List Scratch Off Poster - £13, Menkind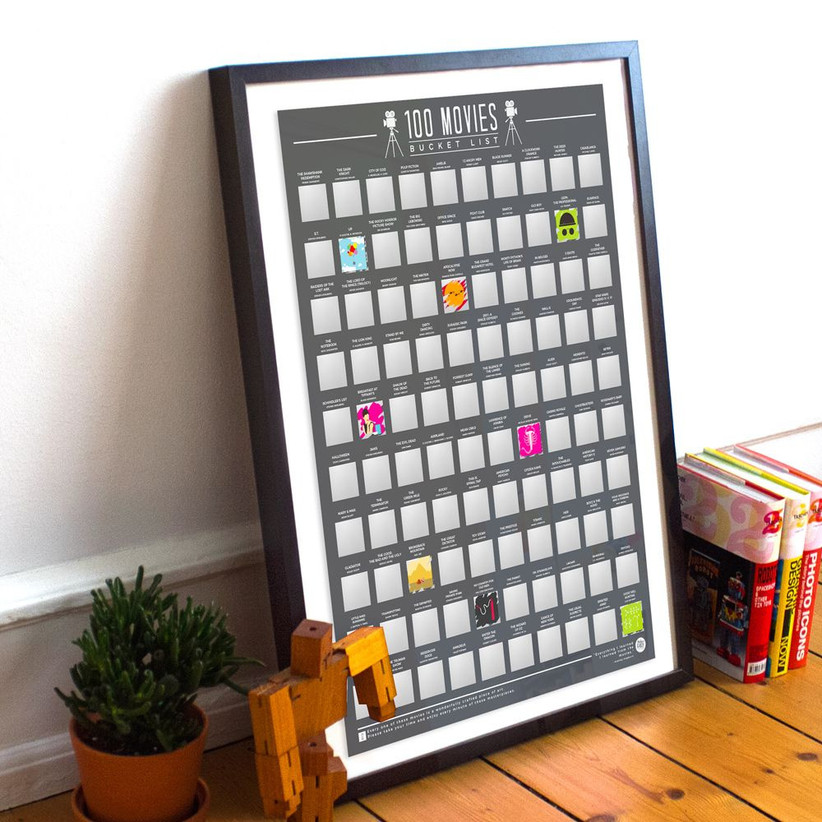 This scratch-off poster features 100 must-watch, cult movies for the two of you to work through together. It's perfect for deciding what to watch on a date night and once you've scratched them all off, you're left with a cool piece of artwork for your wall.
28. Theragun Mini 4th Generation Percussive Therapy Massager - £175, John Lewis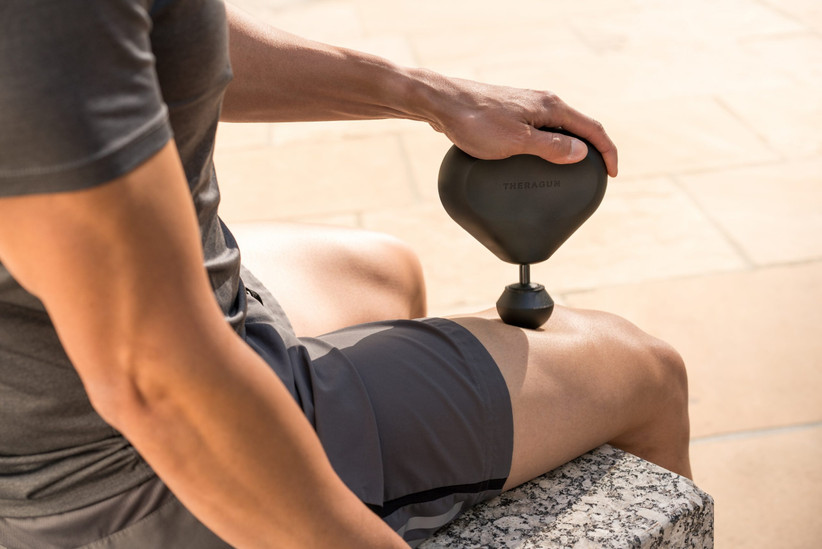 If your partner is a fitness buff, he'll be forever grateful for the Theragun Mini: a quality deep muscle treatment that fits in the palm of your hand and makes less noise than a standard electric toothbrush. It's the new mini version of the classic Theragun and is the most agile massage device on the market. A must for sore muscles.
29. Nerf Dog Tennis Ball Blaster - £14.99, Amazon
Make walking the dog even more fun with a high-powered tennis ball blaster! This nerf gun is specially designed to shoot tennis balls over 50 foot in the air and has a hands-free pick-up so you don't need to bending down for slobbery balls. It's the ideal gift for a dog dad who wants to play the ultimate game of fetch.
30. A Mini-Break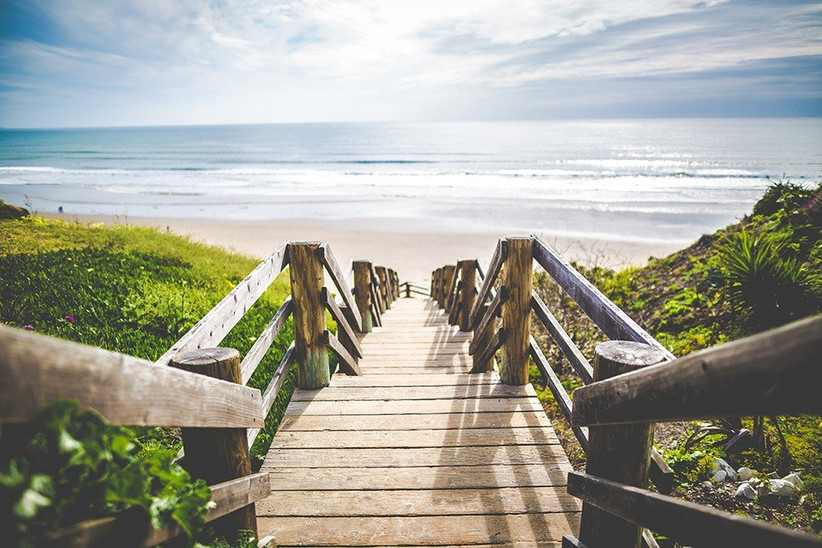 A trip away where you can have some time alone together and reconnect is always a welcome gift! If there is a country or city you know they have always wanted to visit, now could be the time to make those dreams a reality.
SEE MORE: Mini-Break Ideas
Lifestyle Gifts for Your Husband
31. M&S Mule Slippers – £17.50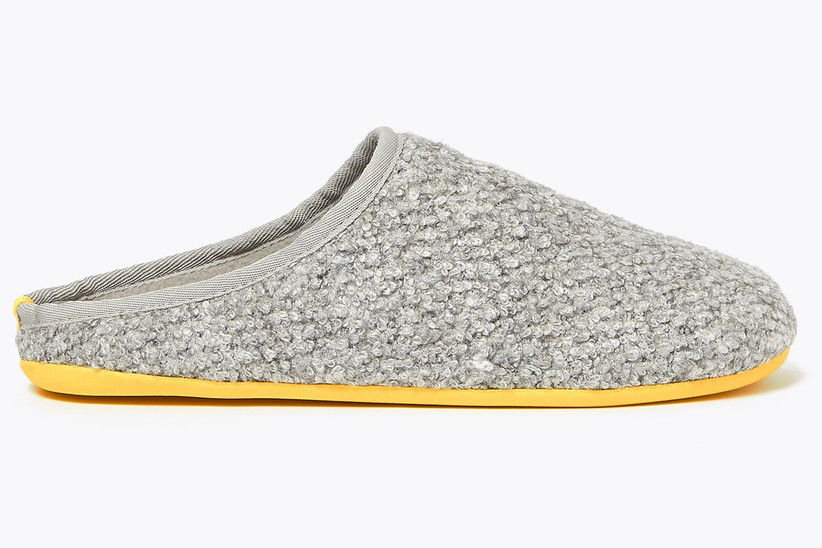 Hey, men like to keep their toes toasty too! These affordable M&S slippers also bear a striking resemblance to Mahabis, which retail for almost £80, so if he's been eyeing up the pricier style these designer dupes are bound to impress.
32. Tom Ford Beauty Private Blend Tobacco Vanille Scented Candle – £66, Mr Porter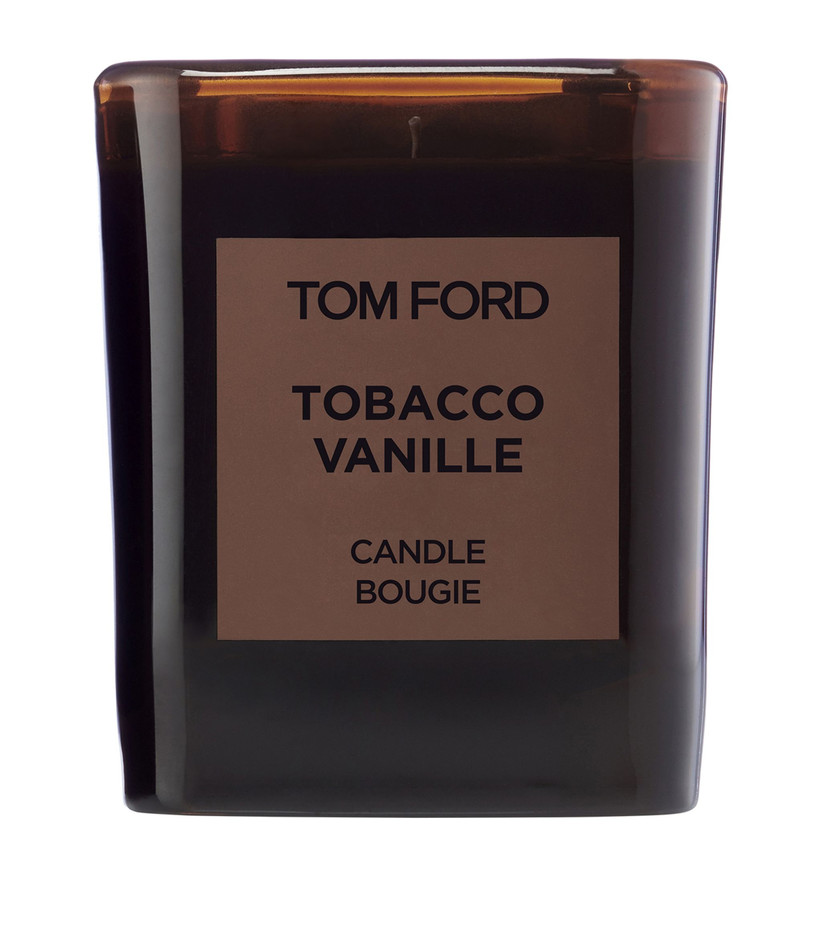 This candle gained a cult following after rumours began circulating that it smells just like singer Harry Styles, who is said to be a fan of the unisex fragrance of the same name. Whether or not that fact inspires you, Tom Ford's luxury votives will always be appreciated, and serve as an excellent reminder that scented candles are definitely not 'just for girls'.
33. Gentleman's Hardware Bicycle Tool Kit – £38.50, Amazon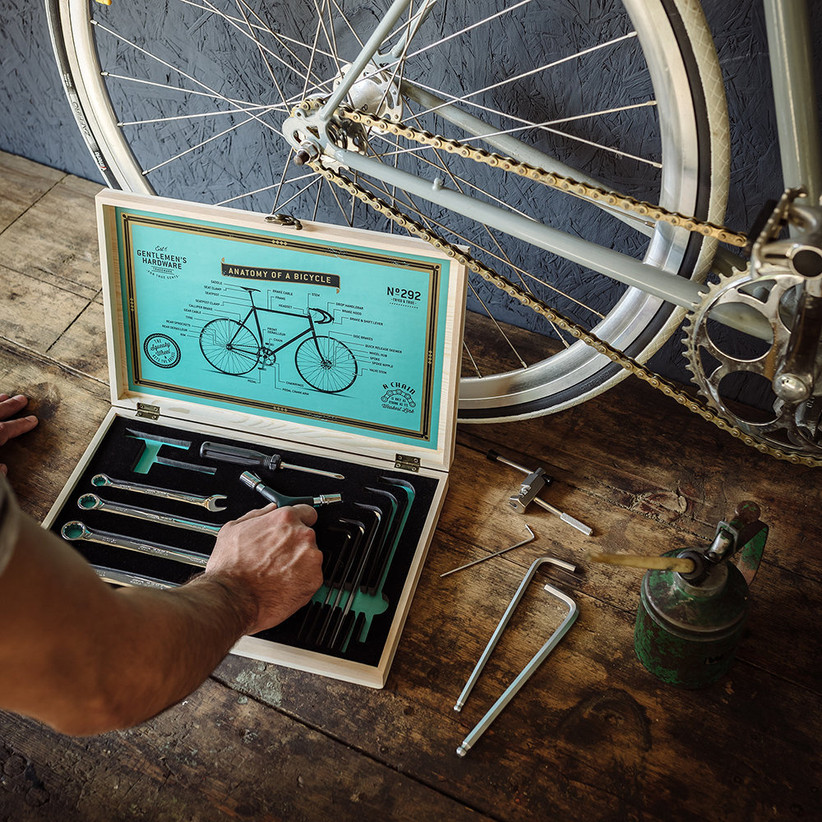 If he loves his bike almost as much as he loves you (don't worry, you're not alone!), help him with the upkeep with this ultra-organised tool kit from Gentleman's Hardware. Inside he'll find plenty of sockets and screwdrivers to make sure those wheels keep spinning smoothly.
34. Fitbit Versa 2 Smart Fitness Watch – £159, John Lewis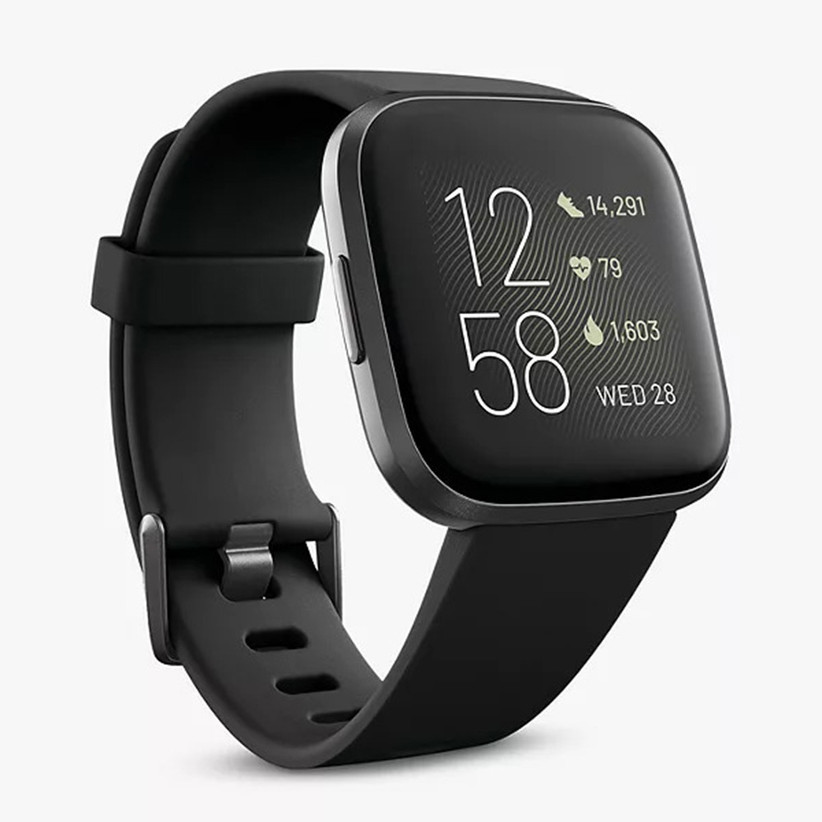 Fitness tech has got so much more sophisticated in the past few years, so whether your husband is a gym-lover or simply wants to track his heart rate and fitness, the Fitbit Versa 2 would make a thoughtful gift that he can make use of every day.
35. Clifton Cabin Bag – £149, Antler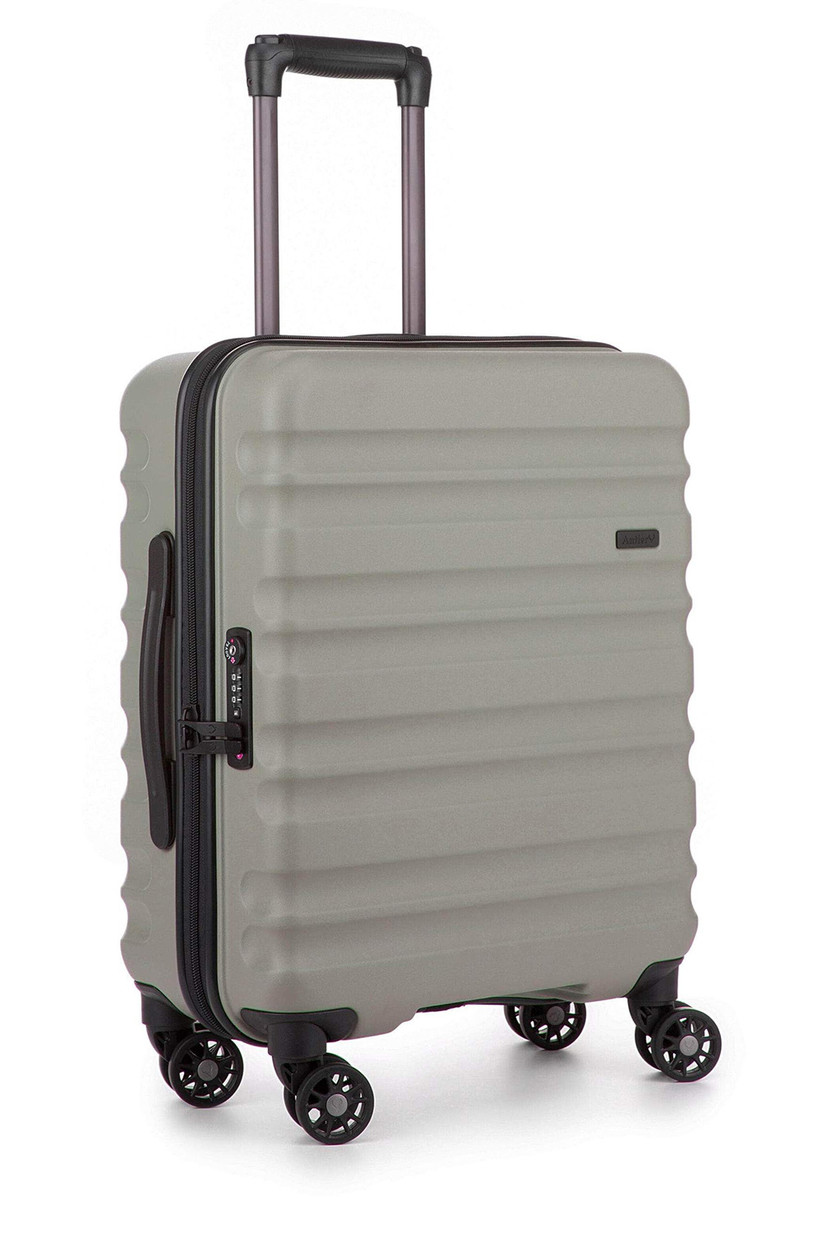 Luggage is a sweet yet practical present for your husband which nods to the many adventures you still have yet to come as a couple. The sage green of this Antler case is bold enough to stand out on the carousel, but also neutral enough to keep even the staunchest of minimalists happy.
36. Clinique For Men Grooming Kit - £20, Selfridges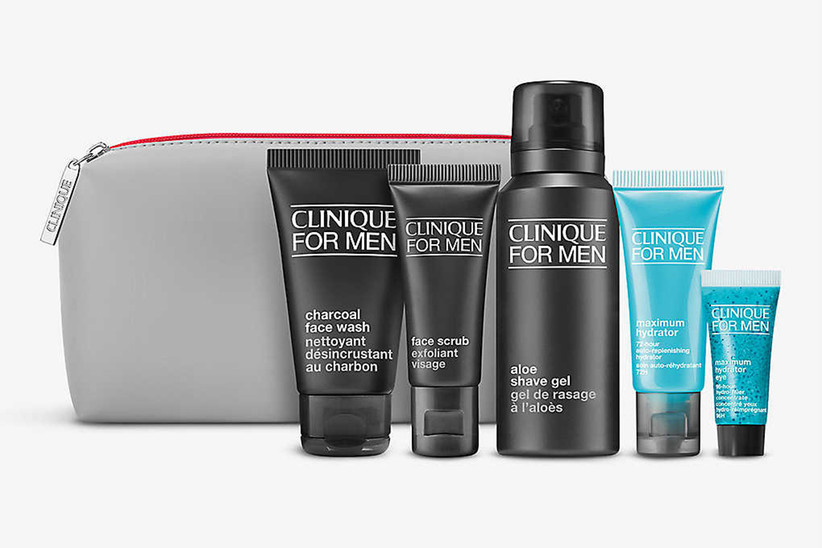 If his idea of a skincare regime is whatever soap you have in the shower, why not kit him out with the essentials of a proper routine? Clinique products are known for being excellent quality, and they smell so good you might just make a beauty buff of him yet. This set is also great as a travel kit.
READ MORE: 50 Best Christmas Gifts for Your Husband
37. Barbour Travel Bag – £249, John Lewis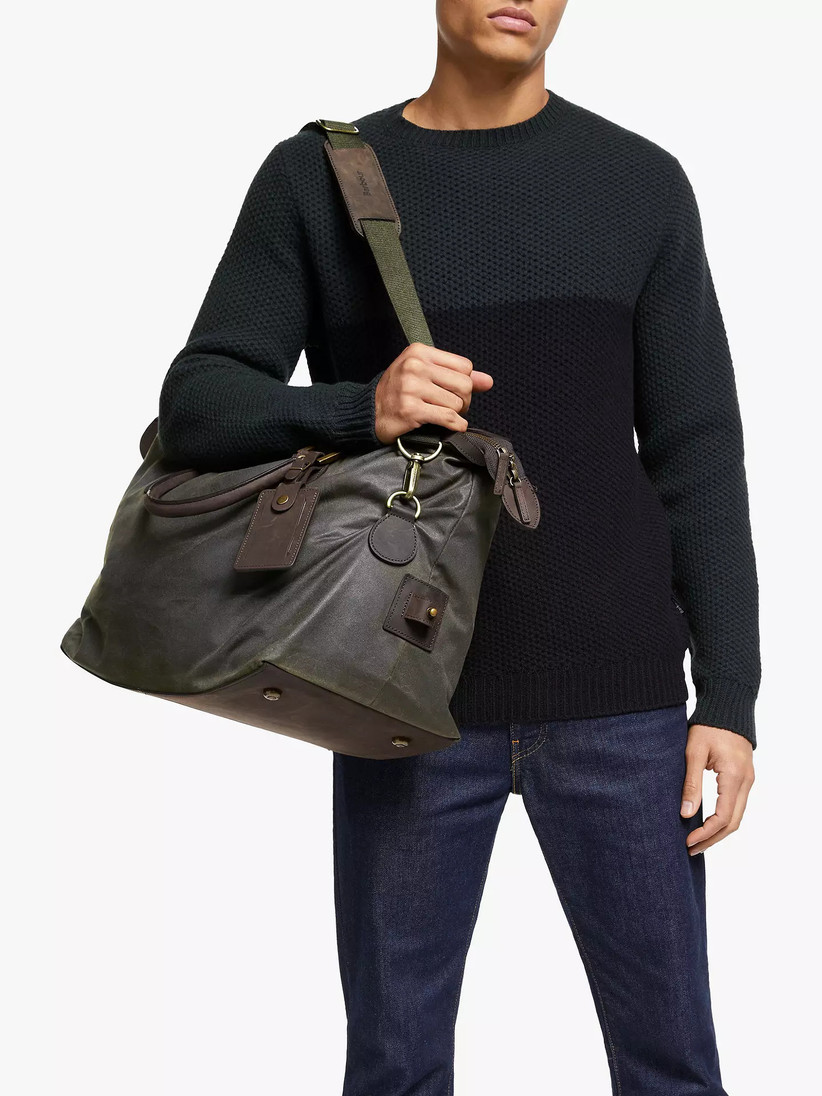 A less structured but still stylish option, this wax cotton travel bag from Barbour is ideal if you are looking for a good quality gift that will last a lifetime. Its official name is the Explorer Holdall, so think of this gift as a generous incentive to book a far-flung break in the near future.
38. Echo Dot – £39.99, Amazon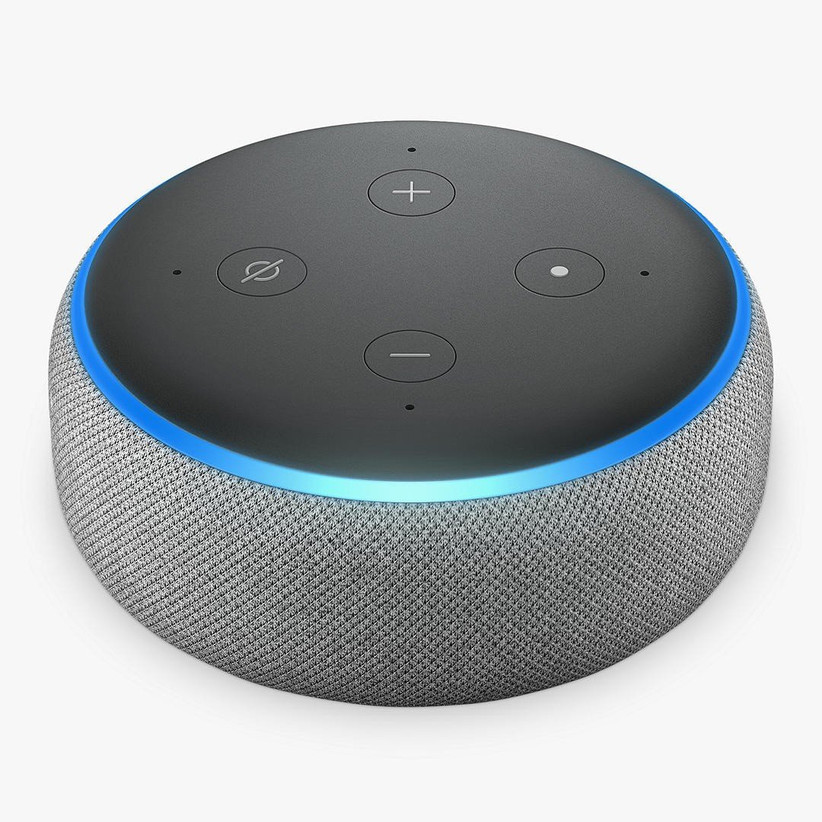 Once you get the Amazon Echo Dot, you'll wonder how either of you ever lived without it. With voice recognition control, you can play your favourite songs, connect with others and use remotely with your phone.
39. Classic Collection Discovery Set – £58, Le Labo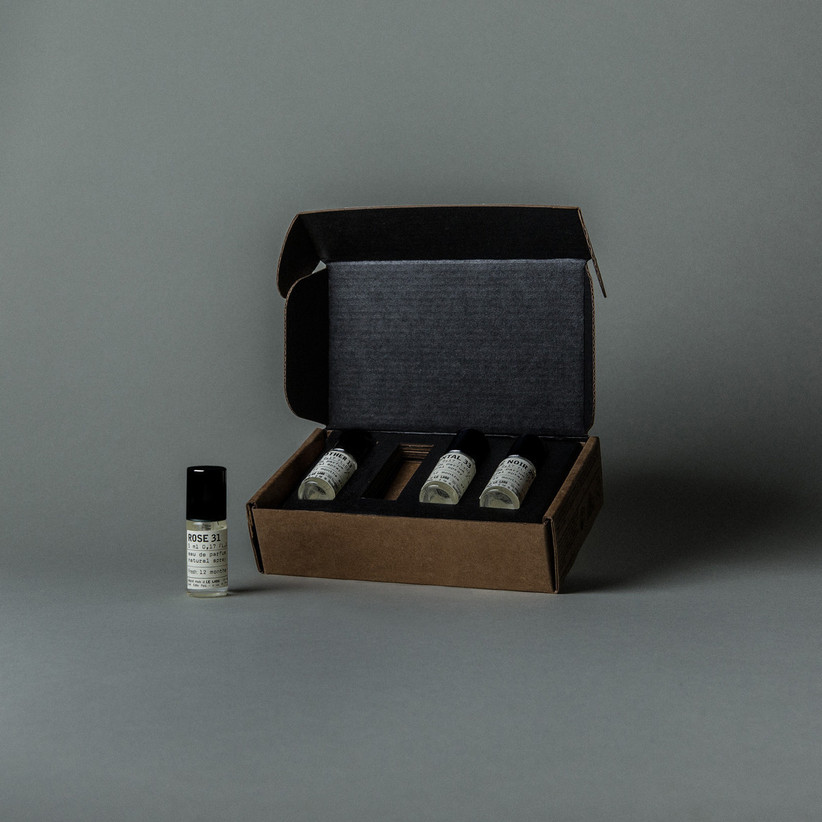 Another bottle of his signature scent is a failsafe, but if he hasn't found his yet, or just wants to try something new, this discovery set from cult fragrance house Le Labo will be a hit. With four unisex scents, ranging from fresh citrus to rich woodiness, to sample, he'll find his new favourite in just a few sprays.
40. Crossroads Challenging Street Map Puzzle – £16.99, Etsy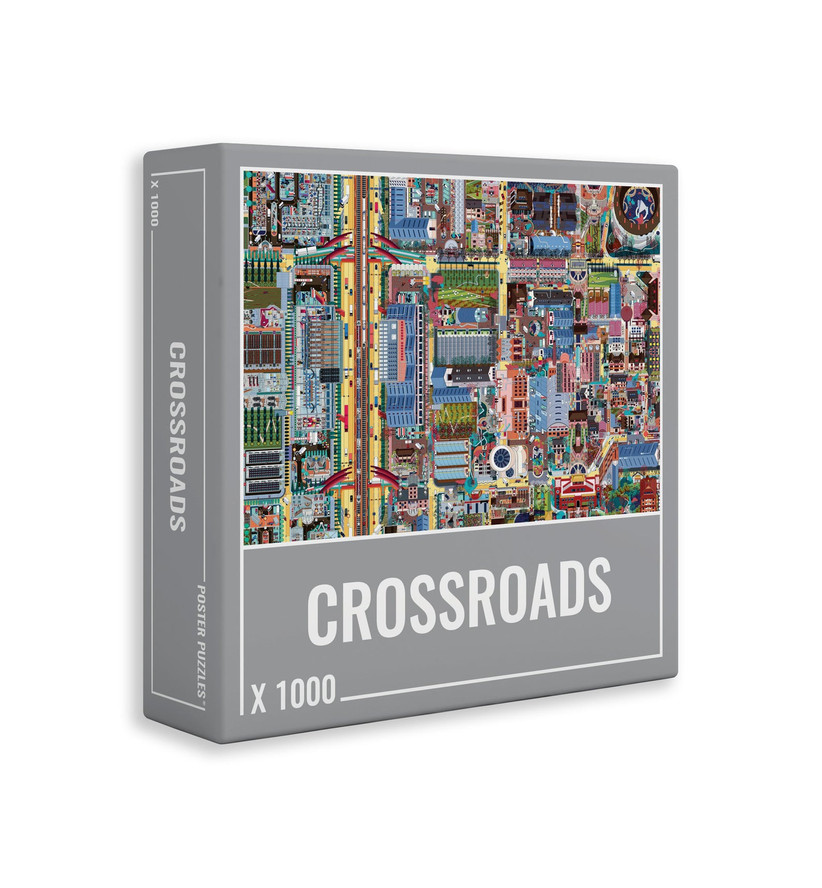 Logical minds will love the satisfaction of a completing a good puzzle – but even if it doesn't come naturally, they'll enjoy the challenge! This Crossroads design from Etsy seller Cloudberries elevates the puzzles of childhood to a sophisticated, great quality brain teaser that will also look chic on their shelves when not in use. It's got loads of five star reviews from jigsaw-lovers who are obsessed with the challenge of this tricky street map.
41. Ticket to Ride Europe – £30.42, Amazon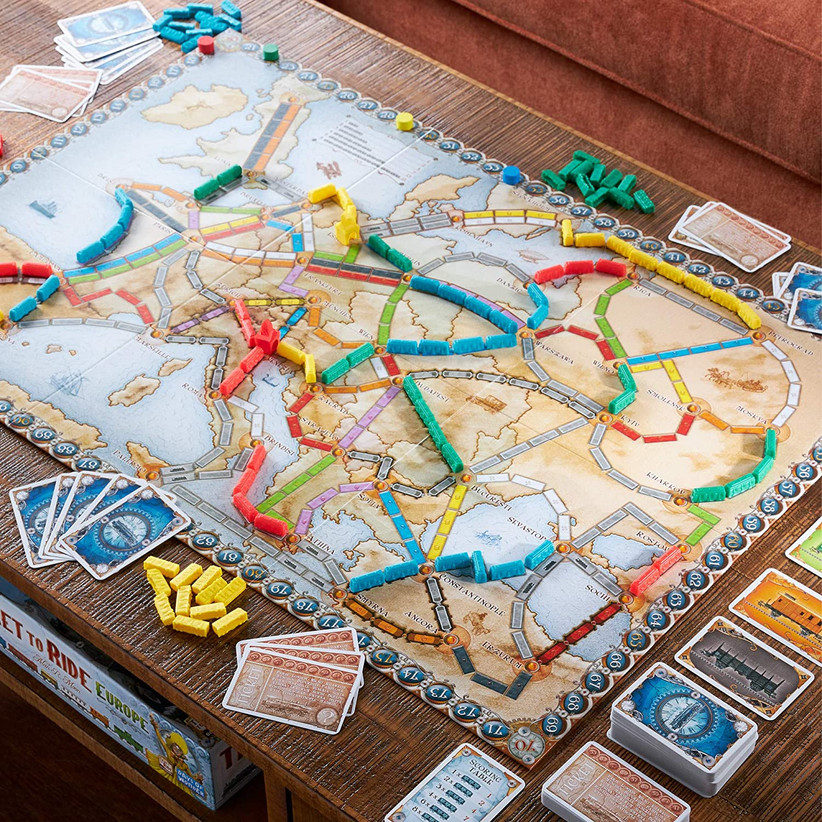 If jigsaws aren't his thing, board games are a fun idea that's not just a present, but a promise to spend time together playing it. Of course you could consider the classics like Monopoly and Scrabble, but for something a little more under the radar, Ticket To Ride is a game that frequently makes the list of top two-player games, and trust us – it's infuriatingly addictive!
42. Philips Series 9000 Prestige Beard Trimmer - £120, Boots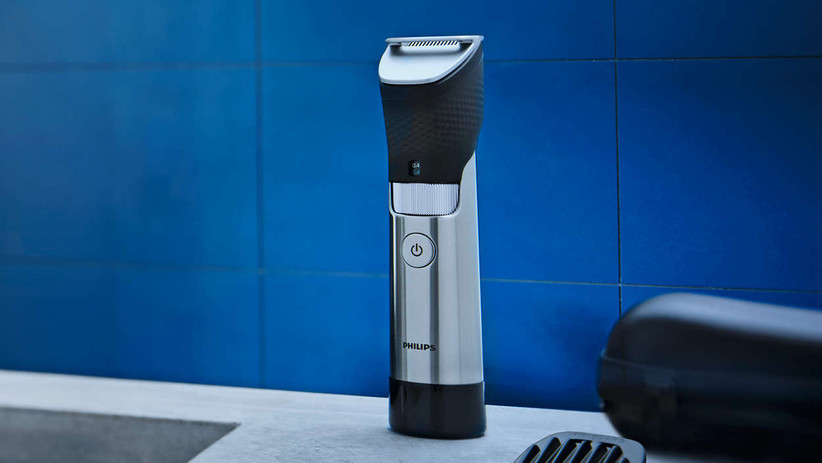 This is an unrivalled Philips beard trimmer to invest in, with a weighty, waterproof body that'll give you consistent, precise trims and blades that never go dull. In just five minutes of charging, you've got enough power for one charge so it's a great gift for your husband to keep at home and take travelling with him.
43. Chinese Money Plant – £15.99, Prick LDN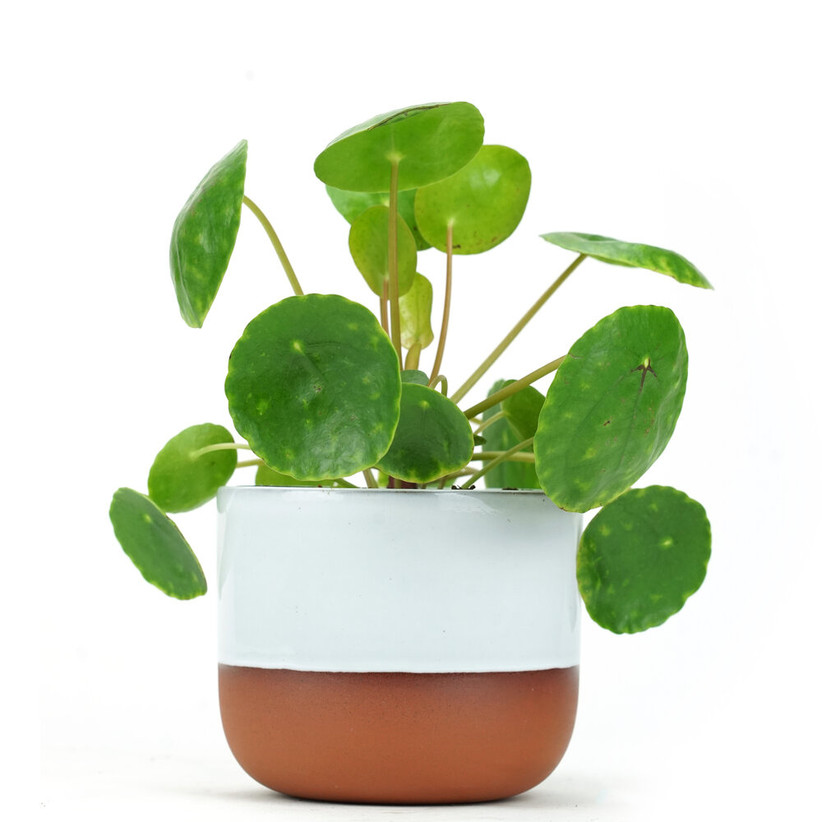 Whether he keeps it on his desk or in the home, a cool or interesting houseplant like this Pilea Peperomoides (better known as a Chinese Money Plant) is always a safe option for gifting success. According to feng shui experts, this plant brings good luck, money and prosperity to the homeowner which is always welcomed. Prick is a black-owned independent store in Dalston, East London, so you can feel good about supporting a small business too.
44. World's Okayest Husband T-Shirt – £14.99, I Want One Of Those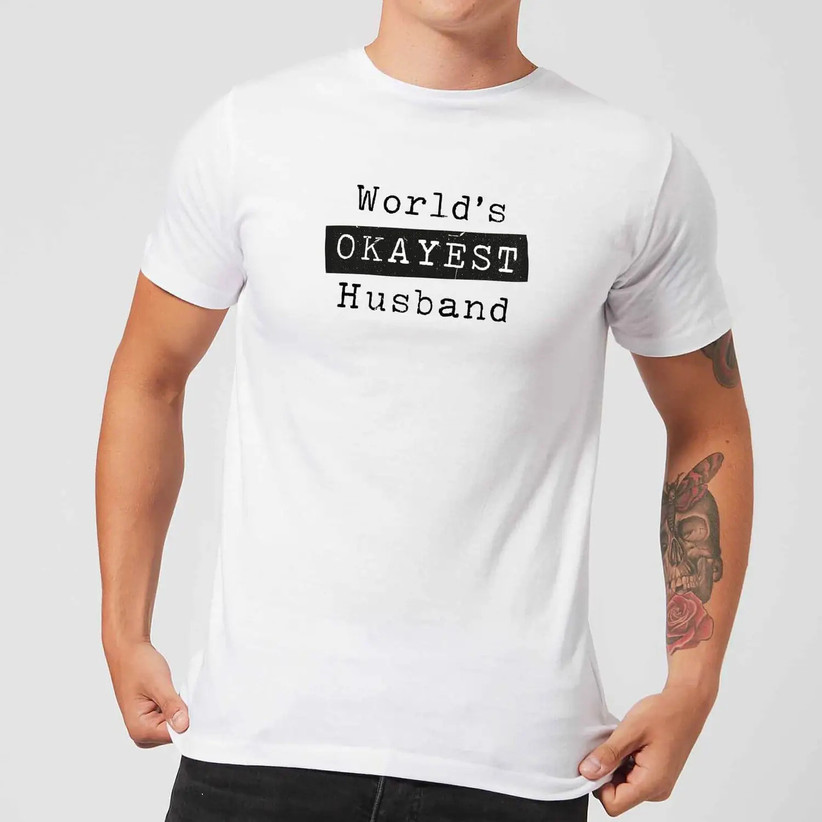 Alternatively, if you know he'll appreciate a gag gift more than a sappy one, we'd like to bring your attention to this genius t-shirt. He'll love wearing it around the house, to the pub or to the gym.
Subscription Gifts for Your Husband
45. Gadget Discovery Box - from £27.99 a Month, Gadget Discovery Club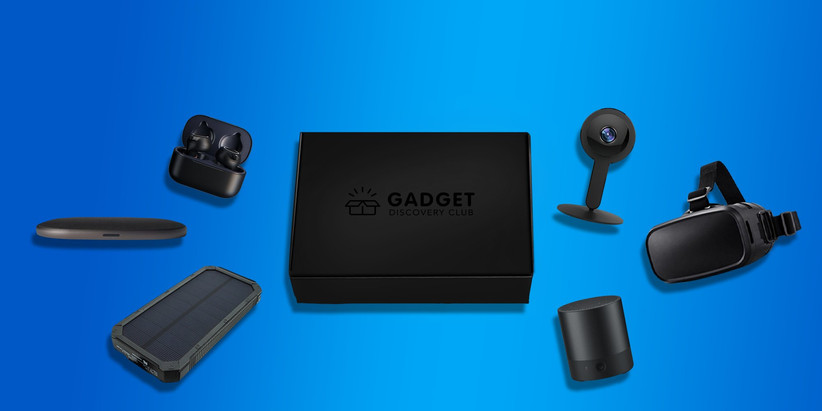 Innovative, new gadgets will be sent to your husband every month to upgrade his entertainment, lifestyle and home - the perfect gift for everyone from gadget geeks to the least tech savvy gentleman. Every gadget is worth more than the price of the box and there's a 30 day returns policy. You might get something from a wireless speaker to wearable fitness tech or a Smart Home gadget.
46. Wine Subscription - from £29.95 a Month, Savage Vines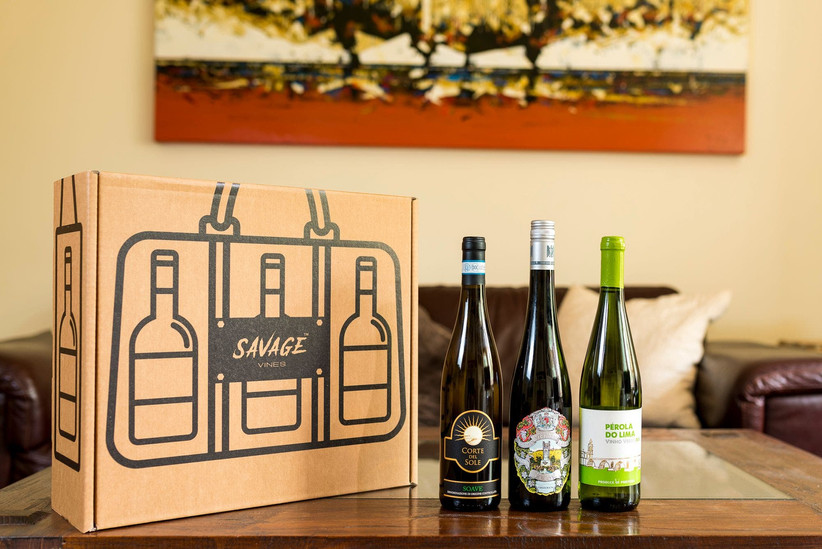 If he loves discovering new wines, Savage Vines' mission is to introduce you new wine regions and grape varieties. They hand-pick all their wines directly from small, independent winemakers focusing on organic and bio-dynamic wine. Basically, these wines are good for environment so you'd be foolish not to try them.
47. Bread Baking Club Subscription Box - £30 for 3 Months, The Bakedin Baking Club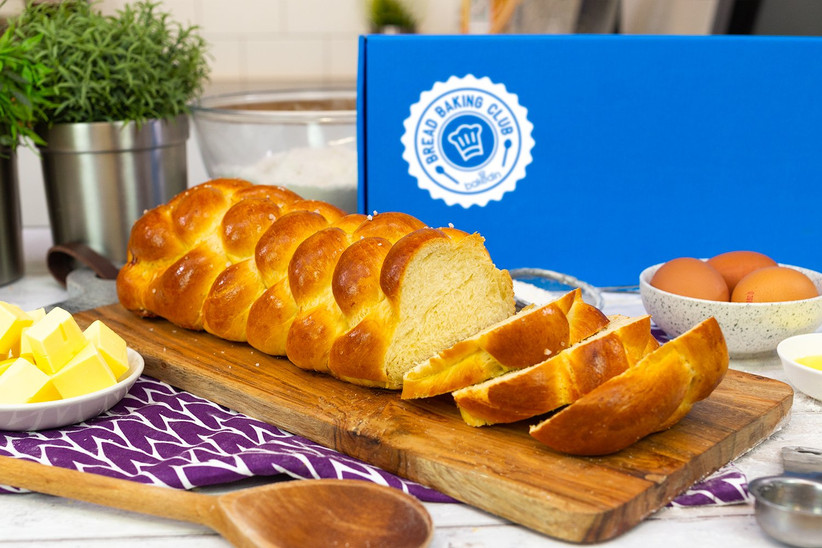 Each box contains a unique bread baking kit with all your dry ingredients and extras like baking parchment and a handy butter measure. Think simple recipes like floured rolls to more complex recipes like challah - any Paul Hollywood-wannabe will love it.
48. MasterClass Annual Subscription - £14.17 a Month, MasterClass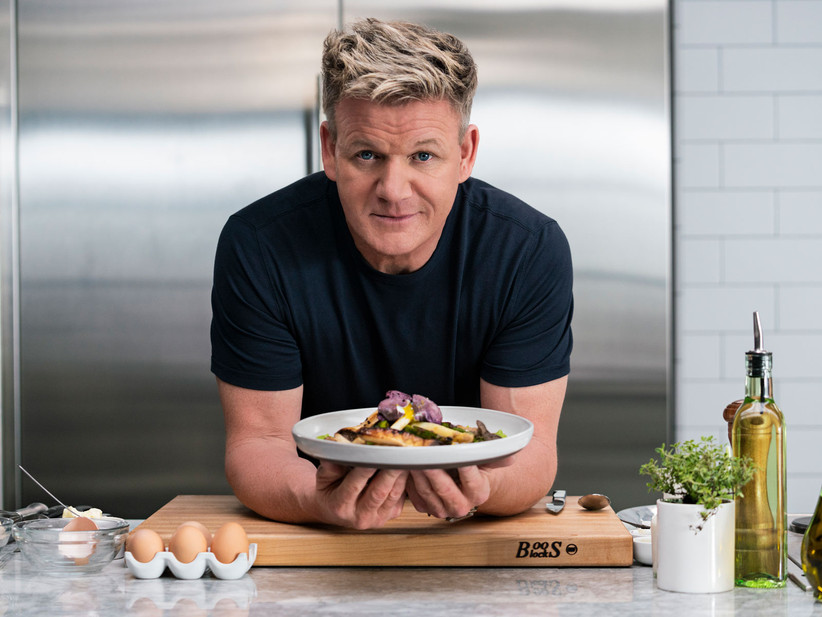 MasterClass features how-to masterclasses (as you'd expect) from industry titans teaching you know to get better at their specialist subject. It could be cooking from Gordon Ramsay, filmmaking with James Cameron, comedy with Steve Martin or even the art of negotiation with former FBI hostage negotiator Chris Voss. He can delve deep into his favourite subjects with cultural icons and discover new interests with a yearly subscription.
49. Annual Sock Subscription - £75, The London Sock Exchange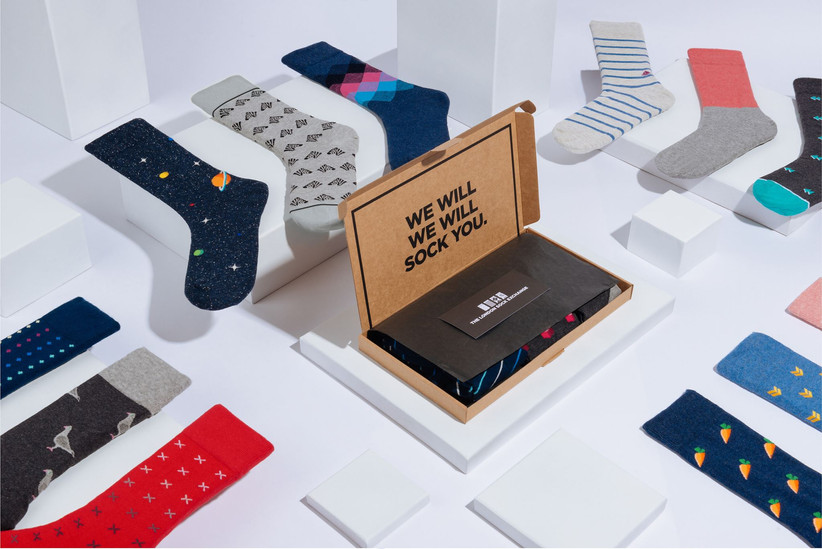 It's well know that you can never have enough socks. Each month your partner will get three snazzy pairs of exclusively-designed socks delivered through the door in a bespoke gift box, complete with styling notes. They can also return the box with old unwanted socks for them to be recycled so it's a great eco subscription gift.
50. Cheese Club - from £22 a Month, Pong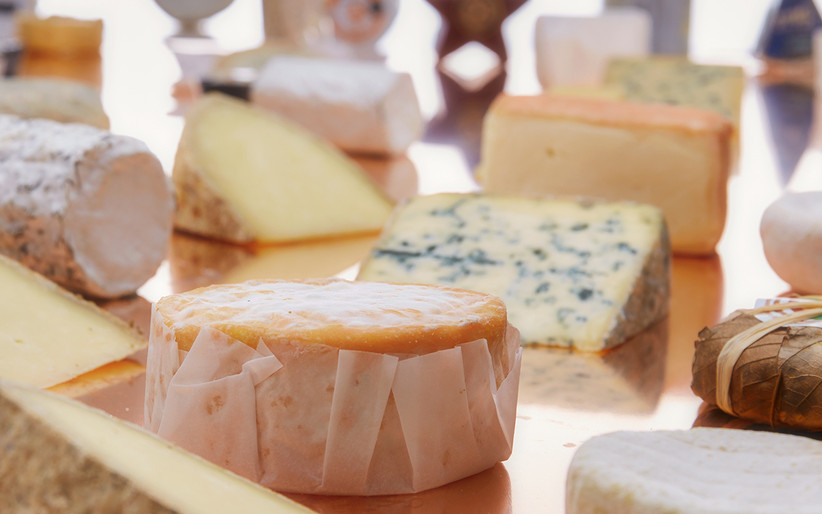 Treat your husband to the ultimate indulgence: four bestselling cheeses from the UK and worldwide delivered straight through your door. You'll get a variety of seasonal flavours and can choose options like no goat's cheese, no blue cheese or vegetarian only cheeses so every taste is covered. Once again, a present for him, but really a present for you too!
51. Football Short Subscription - from £34.99 a Month, Box to Box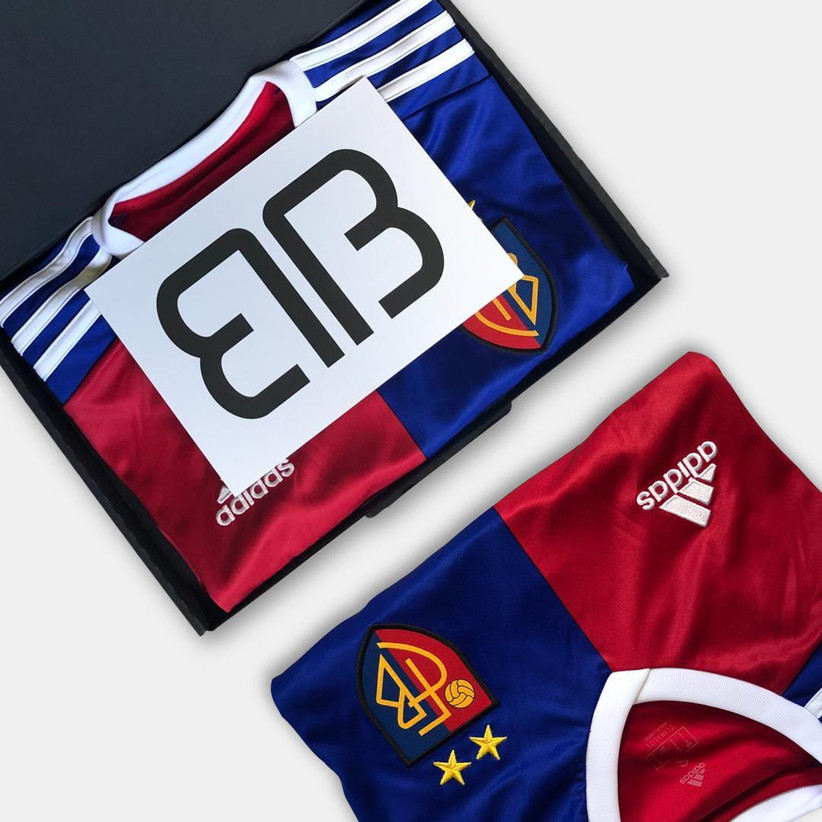 Footie fans will go head over heels for this gift. Each month you'll get a mystery genuine football shirt sent through the post (although you can choose bimonthly and quarterly too), complete with its original tags, randomly selected from any club or country in the world. You can choose specific teams to exclude, of course, or exclude all British teams, but otherwise you'll just get a great surprise each month that a football fanatic will love.
Foodie Gifts for Your Husband
52. BrewDog Beer Making Kit – £39.99, Firebox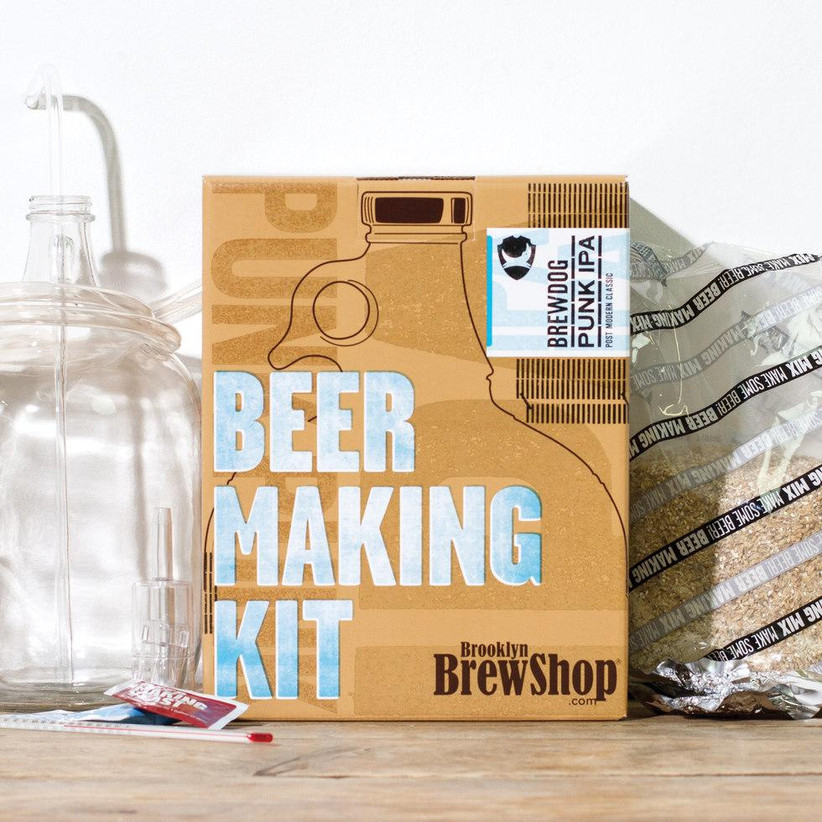 BrewDog's Punk IPA is one of the most popular beers on the shelves right now, and if your husband is a fan, why not give him a chance to make his own? This beer making kit comes with everything he'll need to DIY eight delicious pints.
53. The Borough Market Cookbook – £26, Waterstones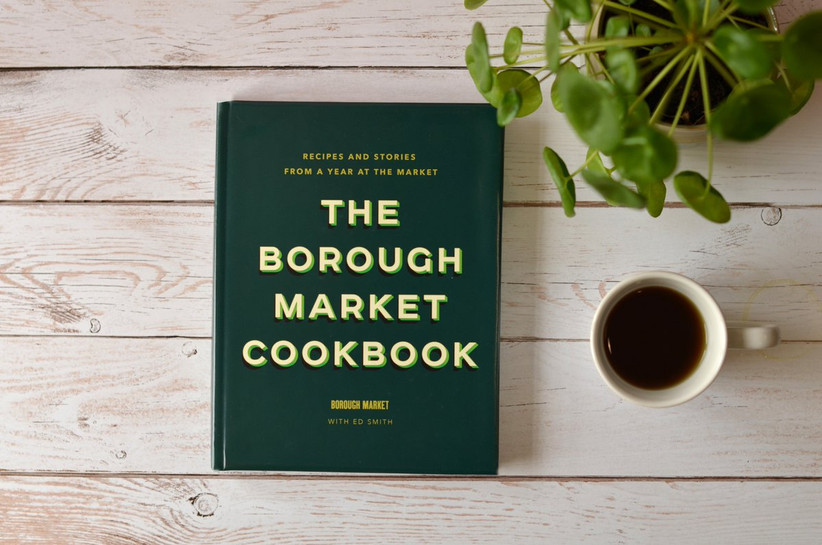 Even if the bookcase is already bulging, there's always space for one more cookbook, especially when it's as good as this on. The Borough Market Cookbook is a glorious celebration of seasonal cooking that he'll be able to draw inspiration from all year round.
54. Nespresso Vertuo Next Coffee Machine – £139.99, Amazon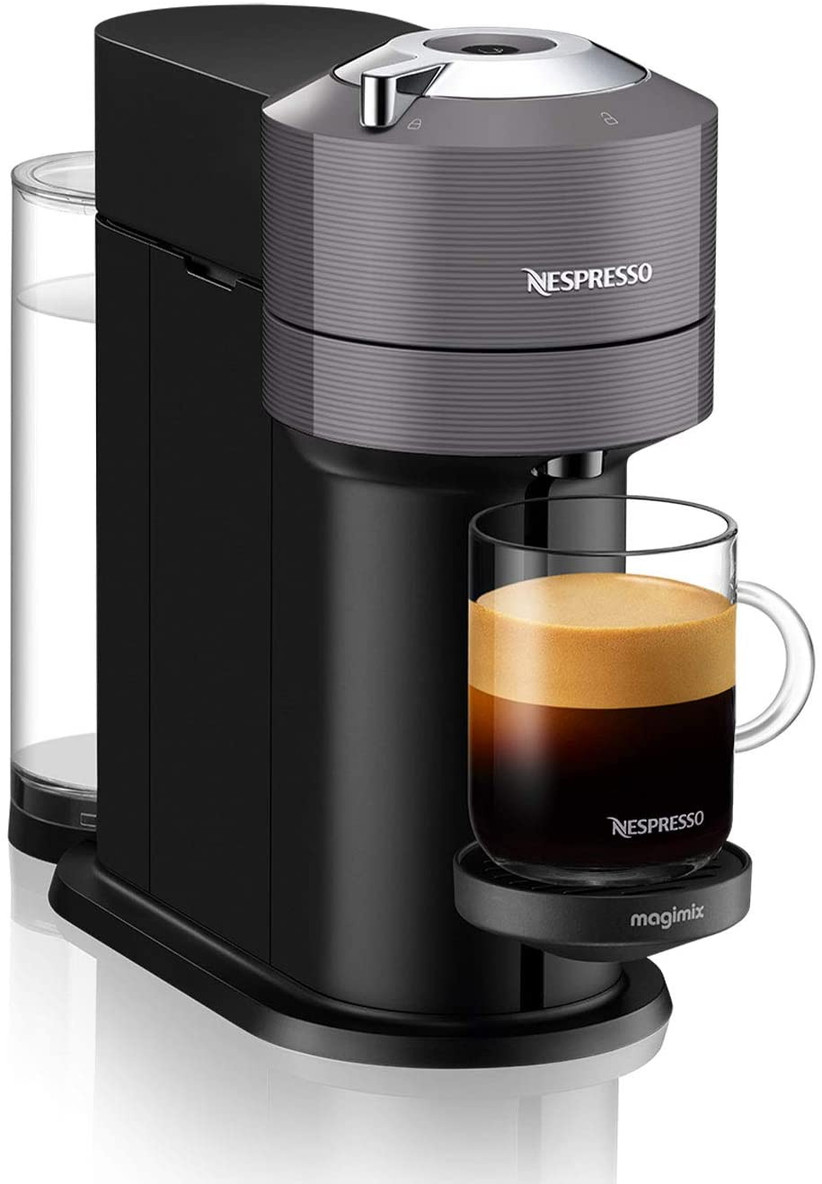 Perhaps caffeine is his vice of choice – if so, consider a coffee machine. For under £140 the Vertuo Next is one of the best Nespresso models you can get – just don't forget to add a supply of pods to get him started.
55. Salami & Chorizo Bouquet – £48, Not On The High Street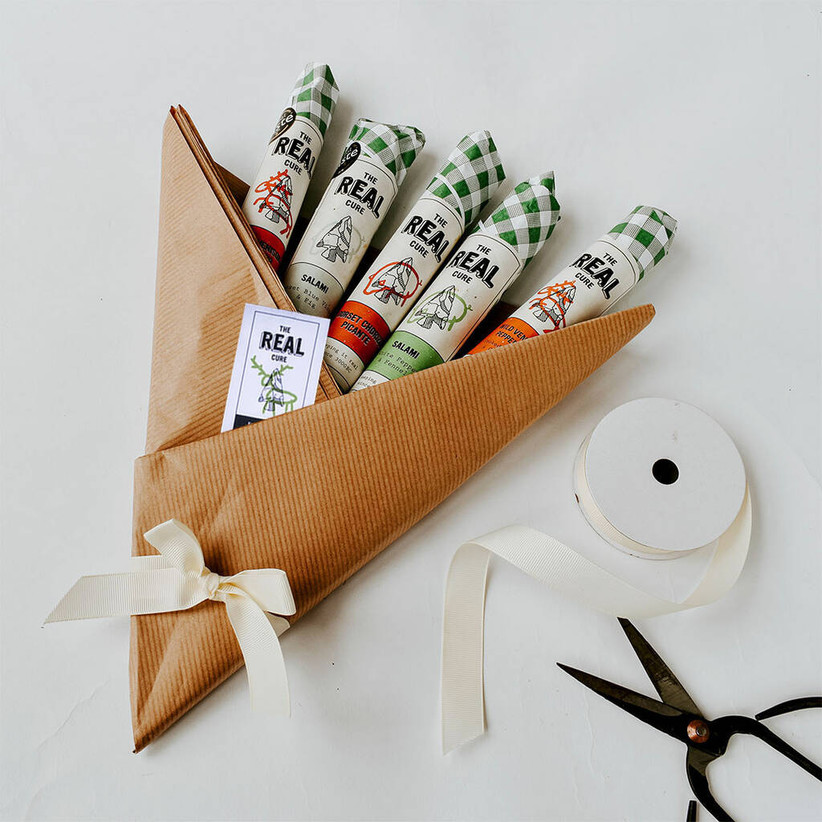 Flowers may be of no interest to him, but we bet this Real Cure bouquet, comprising five sticks of award winning, artisan British charcuterie will be! From brunch to pizza toppings, there's no end of tasty possibilities of how to tuck into this arrangement; truly a gift that keeps on giving.
56. Ooni Karu 12 Multi-Fuel Pizza Oven - £299, Ooni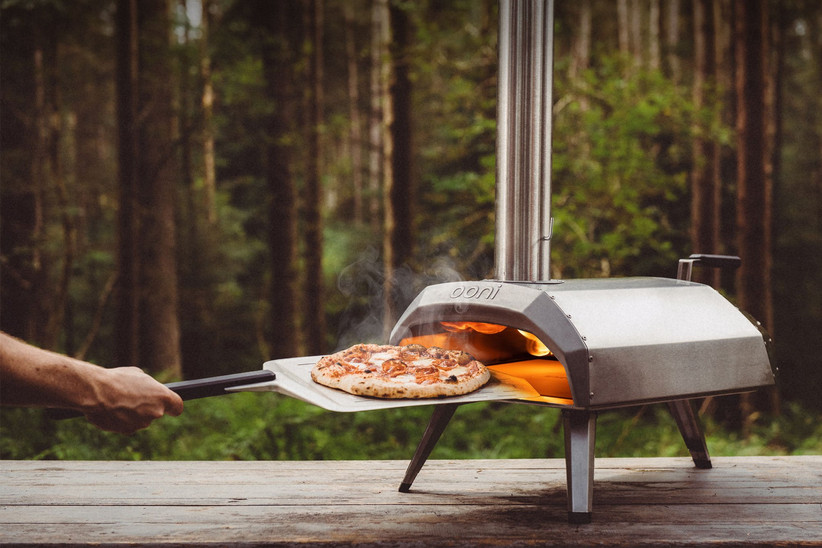 With more then 2,000 five-star reviews, this Ooni pizza oven is a guaranteed winner for anyone who wants to make restaurant-quality pizza at home. You can fire this oven up with wood, charcoal or gas and reaches 500 degrees in 15 minutes so you can have fresh stone-baked pizza in just 60 seconds. Who wouldn't love this!
57. Robert Welch Signature Book Knife Block Set & Free Knife Sharpener - £285, Amazon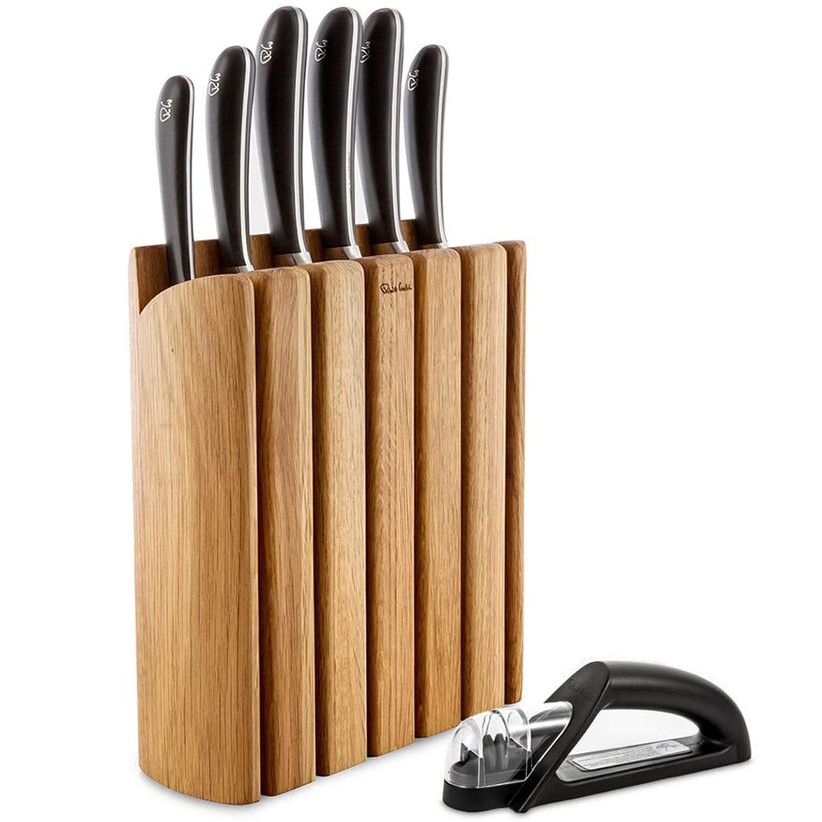 This beautiful patented design features six professional knives that will make short work of anything from crudités to a Sunday roast, plus it comes with a hand-held sharpener. They offer both function and form, durability and sharpness, comfort and balance. The signature set will last a lifetime and will look beautiful on your kitchen counter.
READ MORE: 13 Signs He's Husband Material
58. Areaware Drinks Rocks Whiskey Stones – £39, GoodHood Store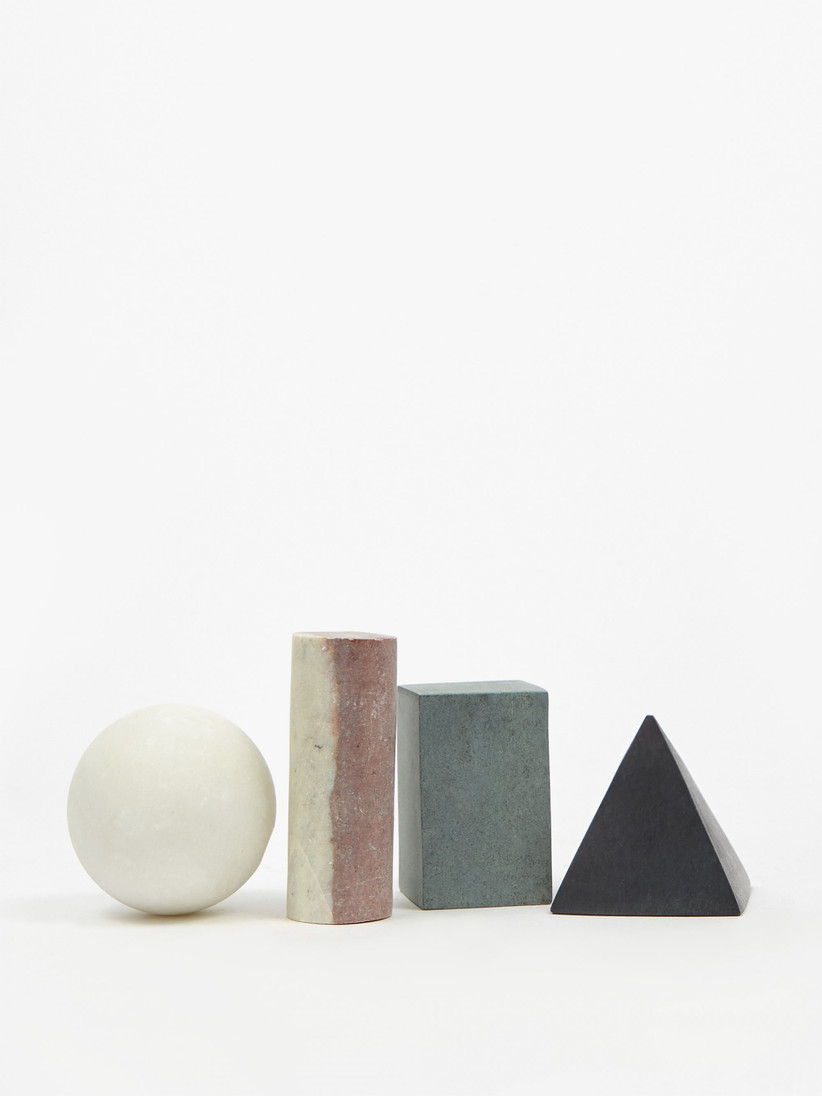 Any amateur barkeeper worth his salt knows the temperature of a drink is imperative to your enjoyment. These stones are designed for whiskey but also work brilliantly for cocktails, gin and tonic and more – and they'll also save tons of space in your freezer.
59. Caramel Choc Doughnut DIY Kit – £22, Doughnut Time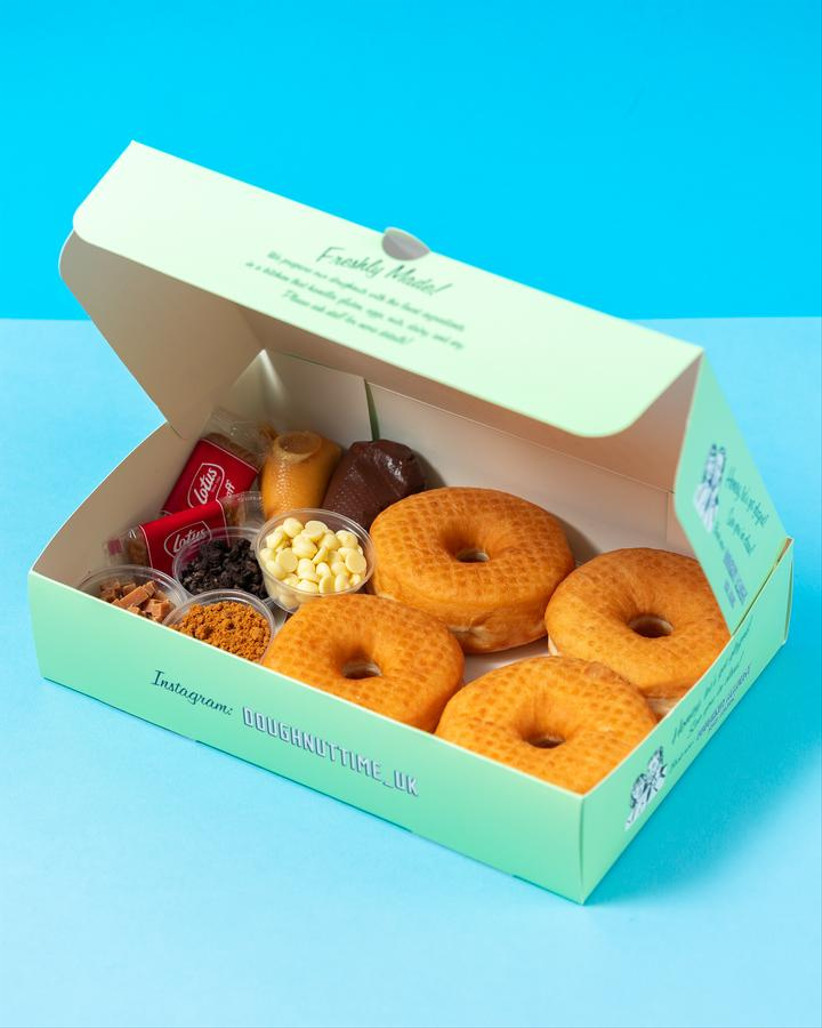 Doughnuts? Always a good idea – and this gift incorporates everyone's favourite fried snack with the fun of getting to decorate them yourselves. There's different DIY kits for everything they might love, but we're obsessed with this caramel choc option which includes Biscoff biscuits, Oreo crumbs, glazes, drizzles and chocolate drops.
60. Best of British Beer Pub Gift Box - £27.50, Not On The High Street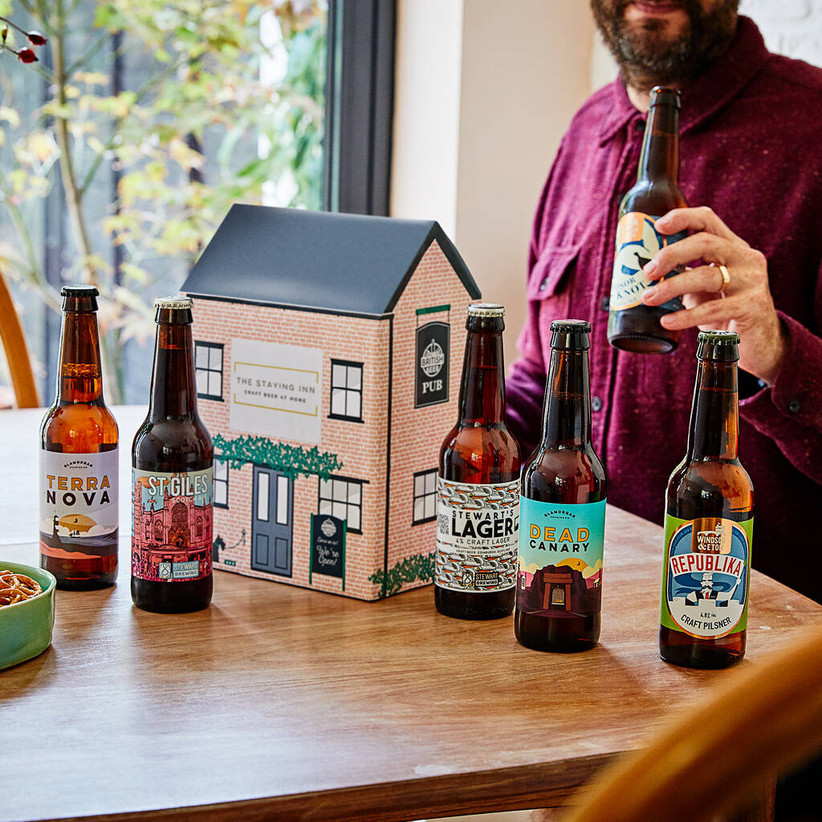 Create him a home pub with six craft beers and even a pub quiz in this delightful box. 'The Staying Inn' can be personalised with your hubby's own dream pub name and inside he'll uncover a range of craft lager, pale ale and IPAs from award-winning, independent UK breweries.
Are you looking for more gift ideas? Browse our selection of first wedding anniversary gifts and first married Christmas gift ideas.