The Ultimate Valentine's Day Gift Guide For Couples
Want a Valentine's Day present that you AND your partner can enjoy? If so, these gifts will definitely not disappoint!
We have included third party products to help you navigate and enjoy life's biggest moments. Purchases made through links on this page may earn us a commission.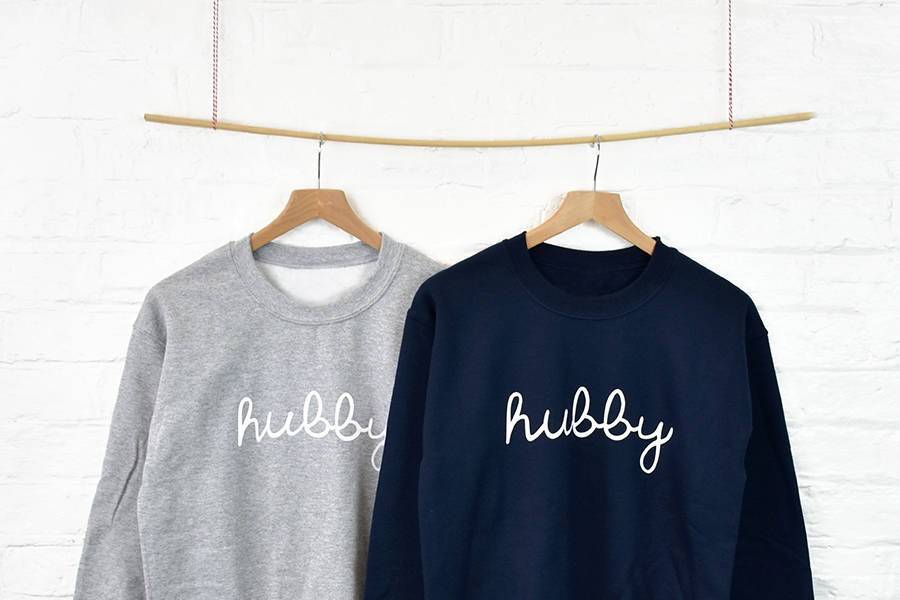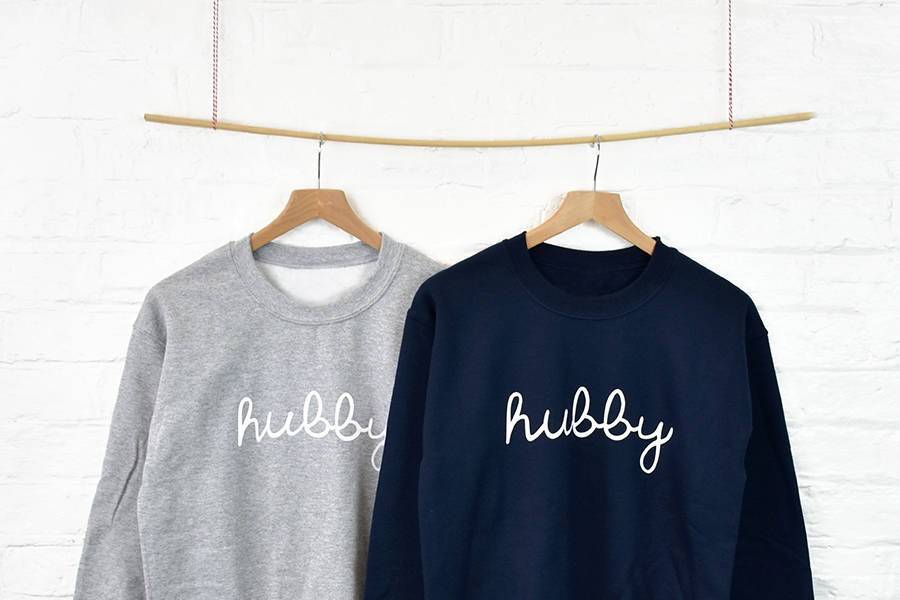 With the most romantic day of the year fast approaching, it was only right that we provided our brides and grooms with a Valentine's Day gift list for your fiancé or fiancée… But it's not just all about the presents that you buy for one another.
We have gathered together a list of Valentine's gifts that both you and your partner can enjoy.
Whether it's purchased by one of you as a treat for you both, or it's a joint present you decide to buy together, we're sure that each and every one of these ideas will make this Valentine's Day the best one ever!
Framed Sound Wave Print – YVE Printing Co
As fiancé and fiancée, you are more than likely to have decided on your first dance song for the wedding, and we think that getting the sound wave from that song printed like the one above a is such a romantic idea. As the day gets closer and closer, and even passes by, this gorgeous sound wave print from YVE Printing Co can be placed in your home to always remind you of the first song you danced to as a married couple.
'My Side, Your Side' Pillowcases – Twisted Twee Homewares
In every relationship, no matter how much you try to deny it, there is always one duvet hogger – one person who just cannot grasp the concept of having half a bed each. Whether that person is you or your other half, the fact of the matter is the other person happily accepts it because that's what being in love is all about.
Despite the full acceptance, there's no harm in making a joke of the very common, unfair sleeping habits of some people, and this my side, your side pillow case from Twisted Twee Homewares set is the perfect way to do so.
Hubby Jumpers – Ellie Ellie
These cosy sweatshirts from Ellie Ellie are the perfect gift for a newly married couple and are available in a range of different colours.
Salted Caramel Collection – Hotel Chocolat
Anything with salted caramel is a winner in our eyes and this salted caramel hamper from Hotel Chocolat is no exception! Whether you buy this gift for a couple you know or for your partner, you are guaranteed to get in their good books!
Bath Infusions Set – Banks-Lyon Botanical
Instead of paying extortionate amounts of money for a fancy meal and drinks out on the town, why not spend your Valentine's Day date enjoying some serious pamper time with your other half? This set of plush bath infusions from Banks-Lyon Botanical is sure to create an evening of relaxation and intimate bonding time with your other half.
Honeymoon Luggage Tags – Pickle Pie Gifts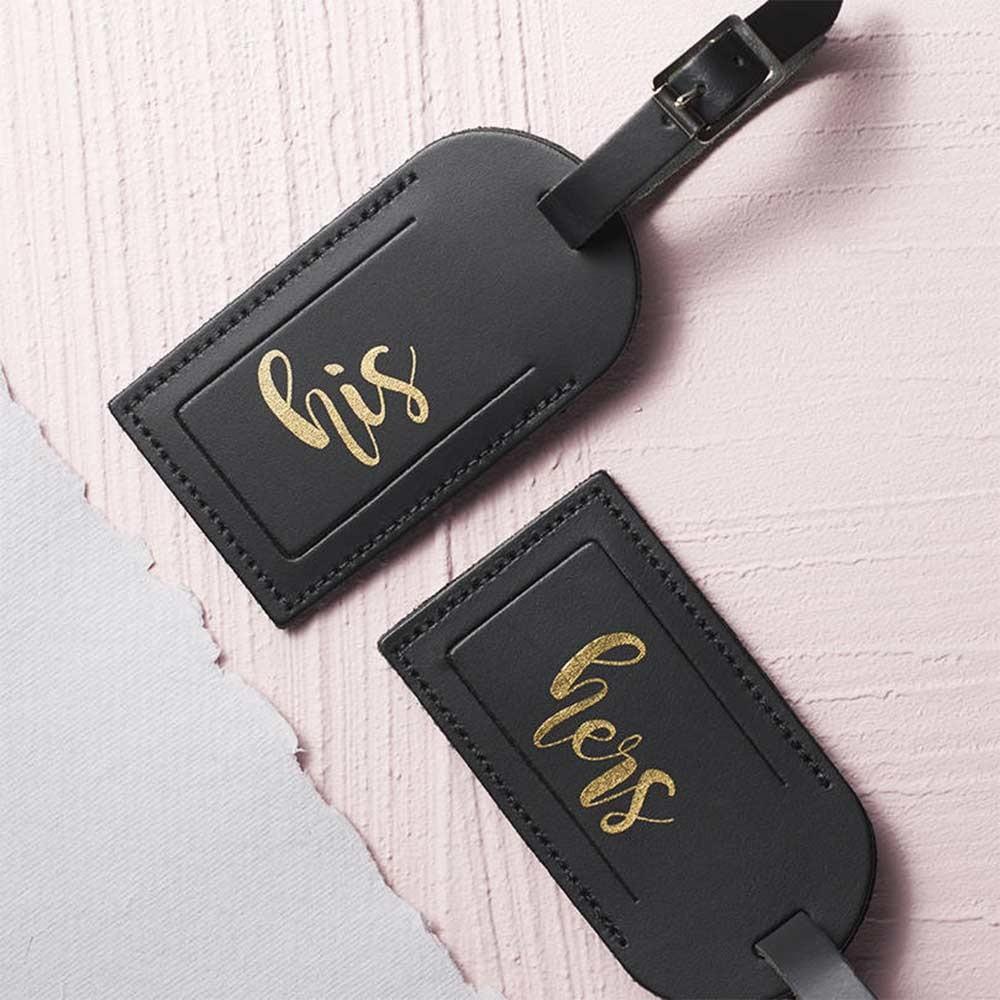 Whether you're planning a luxury honeymoon abroad after the wedding, or just enjoy holidaying from time to time anyway, having some embossed luggage tags from Pickle Pie Gifts can always come in handy. Not only are they super cute and symbolic of your relationship, but we highly doubt many couples will have caught onto this great trend, so you will be able to spot your luggage a mile off. Say goodbye to the days of misplacing your suitcase at the airport – yay!
The Story of Us Framed Print – Letterfest
Every couple has a story, and this 'the story of us' home print from Letterfest is such a beautiful way to showcase yours. It can act not only as a decoration for your living room or bedroom, but also as a daily reminder of all the reasons you're together and have made it this far in your wonderful relationship.
Engraved Champagne Glasses – Becky Broome
It's not abnormal for most happy couples to spend a lot of time sipping on Champagne when there is so much to celebrate about being in an incredible relationship – right? What better way to do so than drinking from these engraved champagne glasses from Becky Broome. The shape is sophisticated and they can definitely hold an acceptable amount of bubbles, what more do you need?
Date Ideas Jar – Clara and Macy
One gift which we think should be so high up on your list is the gift of a Valentine's Day date idea and this date idea jar from Clara and Macy is the best way to offer that gift. Purchasing this gift will give you countless ideas for date days, evenings and overnight stays that will keep the romance in your relationship at an all time high.
Miniature Vineyard – The Gluttonous Gardener
If you're true wine fanatics, why not treat yourselves to this unique Grow Your Own Vineyard kit from the Gluttonous Gardener. Embracing this super cool gift will mean you can enjoy your own home-brewed wine!
Giant Gold Scratch-Off Map – Maps International
Couples who love to travel will just adore this scratch-off world map from Maps International. As you embark on your romantic travels to each and every corner of the world, you can gradually scratch off each country that you visit until you have scratched off the entire thing – yes, that IS a challenge…
Personalised Picnic Hamper – The Colourful Garden Company
When the height of summer kicks in, we really encourage couples to go on romantic picnics as a cute date idea, so it's no surprise that this personalised initial picnic hamper from The Colourful Garden Company is on our Valentine's Day gift list. It's adorable and has different sections so that you don't forget anything, especially that all-important Champagne.
Framed Romantic Song Lyric – Hope and Love
Whether it's the lyrics from your first dance song or just a special tune that means a lot to you – why not get some romantic lyrics printed and framed? We love this design from Hope and Love.
The present may be for both of you, but one thing that you have to keep separate is the Valentine's Day card for your fiancé or fiancée!